Disclaimer: This post contains affiliate links to handpicked partners, including tours, gear and booking sites. If you click through or buy something via one of them, I may receive a small commission. This is at no extra cost to you and allows this site to keep running.
Montreal's charm doesn't falter with the changing of the seasons; it is simply offered an ever-changing stage on which to showcase it.
My first introduction to Montreal was during the height of a long Canadian winter. Montreal's green spaces were blanketed in crisp white, the long classically detailed avenues dusted with daily snowfall, and all its waterways were completely frozen. A haven, rather than a hindrance, it became a city of adrenalin-packed fun, including the giant rave that is Igloo fest, the adventure playground that is devised on Mont Royal and a gateway to the slopes of Mont Tremblant.

While I saw the beauty in the outdoor spaces and the spirit of its warming social hangouts, I always vowed that I would return to see it in a different hue. A historically and culturally rich city such as Montreal projects a whole new personality in a different season.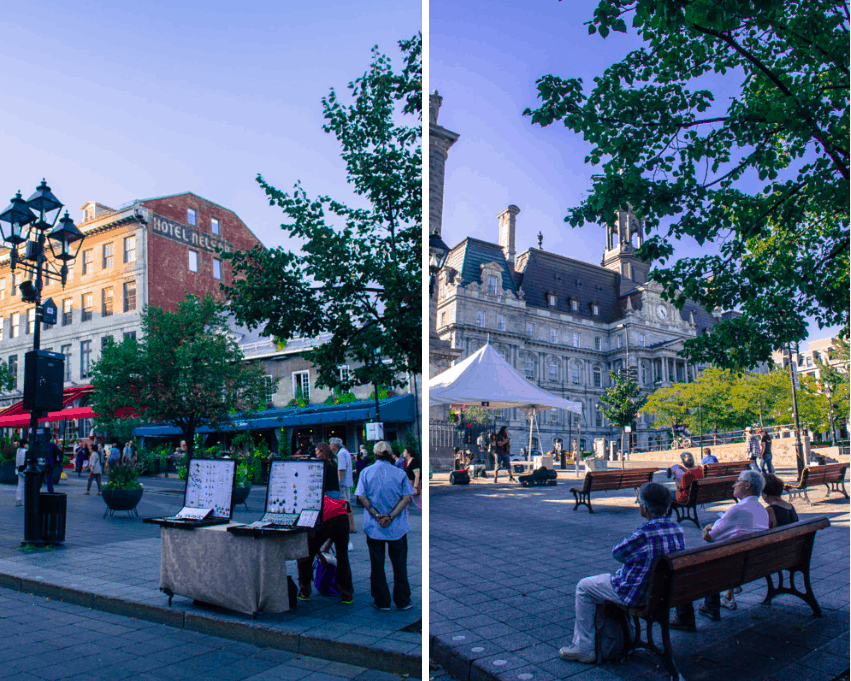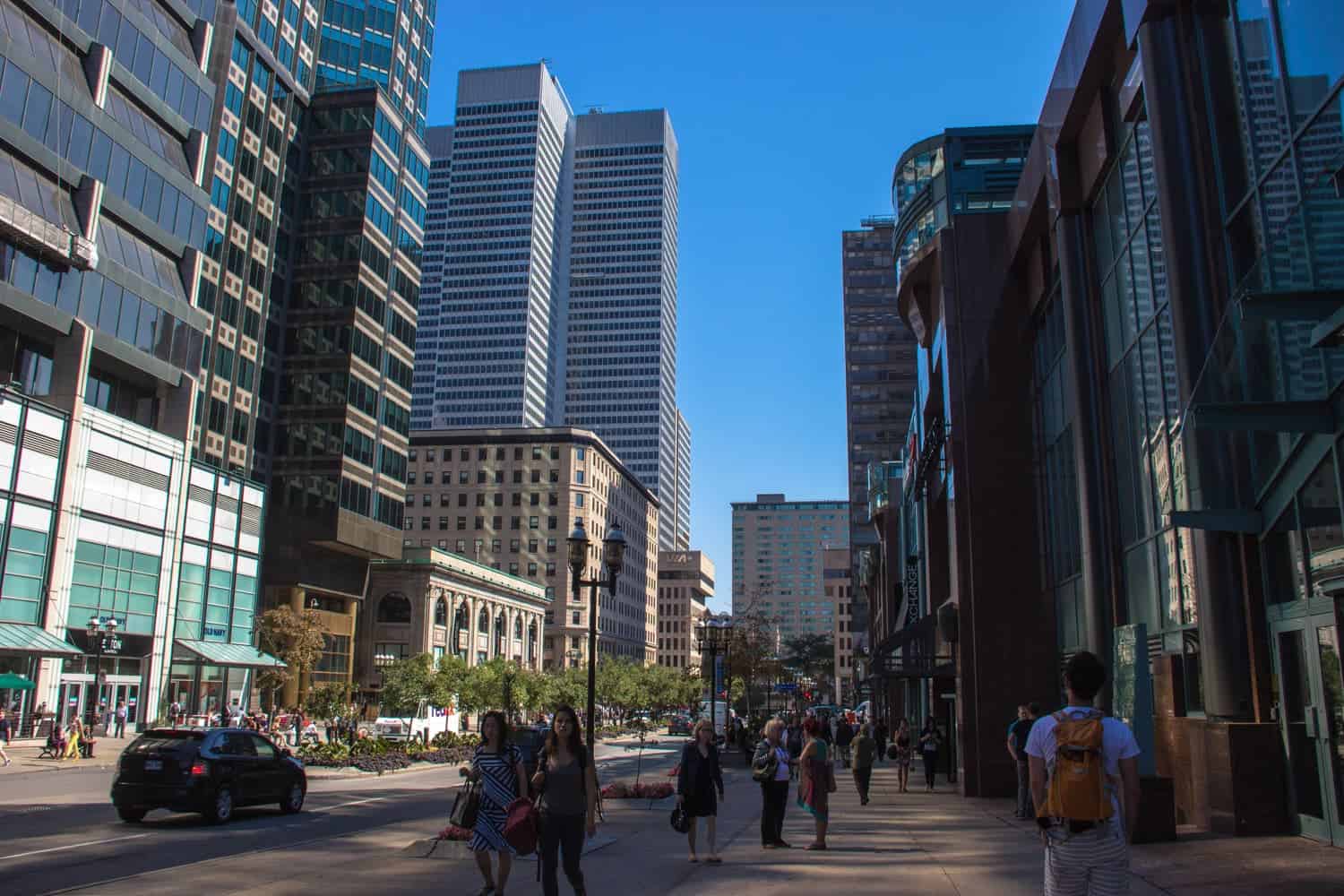 The shortening of the summer rays and the blooming colours of fall put Quebec's UNESCO 'island city' in a whole new light – and offered an entirely different programme of activity and means of exploration.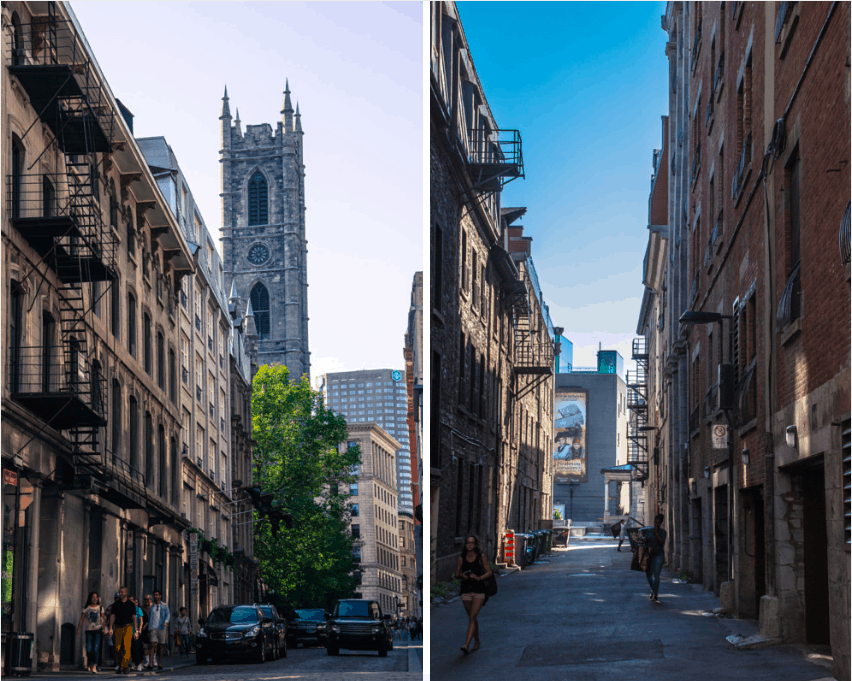 Not only that, but Montreal is now undergoing a grand transformation – where cranes and roadworks become a normal sight in preparation for its 375th-anniversary festivities in 2017 for a celebration of its long heritage and evolving creativity.
As a dynamic 'design city' that is always evolving, Montreal can never really be a one-time visit city.
Adventures and Artistry in Downtown and Old Montreal
Most visitors to Montreal will mostly explore the downtown area and wander the bygone feel of the Old Montreal cobblestone streets, using the Old Port as a navigation point. It was the Old Port that housed the winter Igloofest music festival, the frozen lake that kept the ice-fisherman busy, and the old streets where we would dip into for warmth, food and a nightcap in a crowded bar.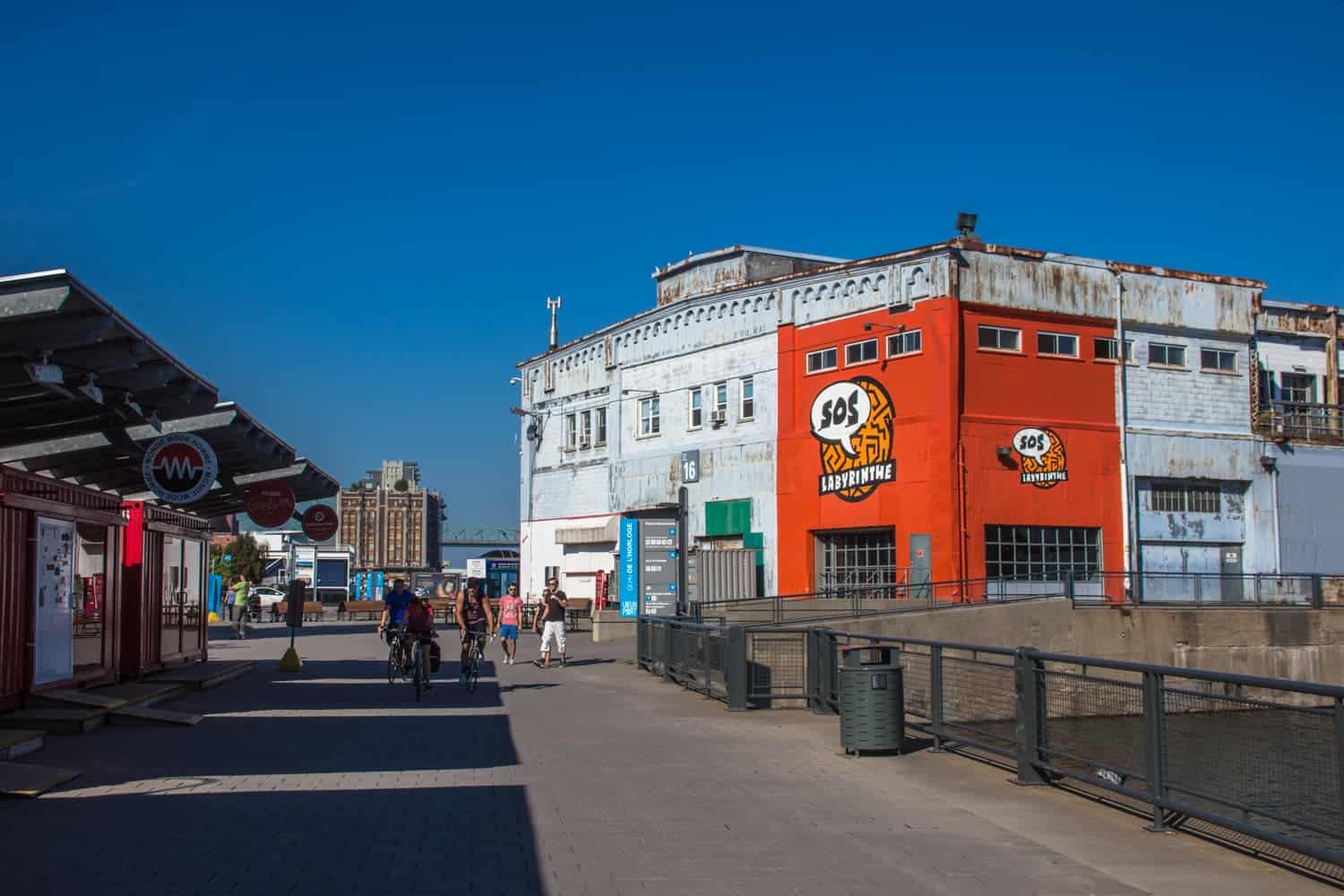 In the warmer months, the Old Port is alive with promenade strollers and the sounds of adrenaline-pumped heroes zipping across the still lake by wire.
I took the Montreal Zipline across the water while gliding past an almost bird's eye view of the old town and its classical structures when only 18 months before I was standing right on it!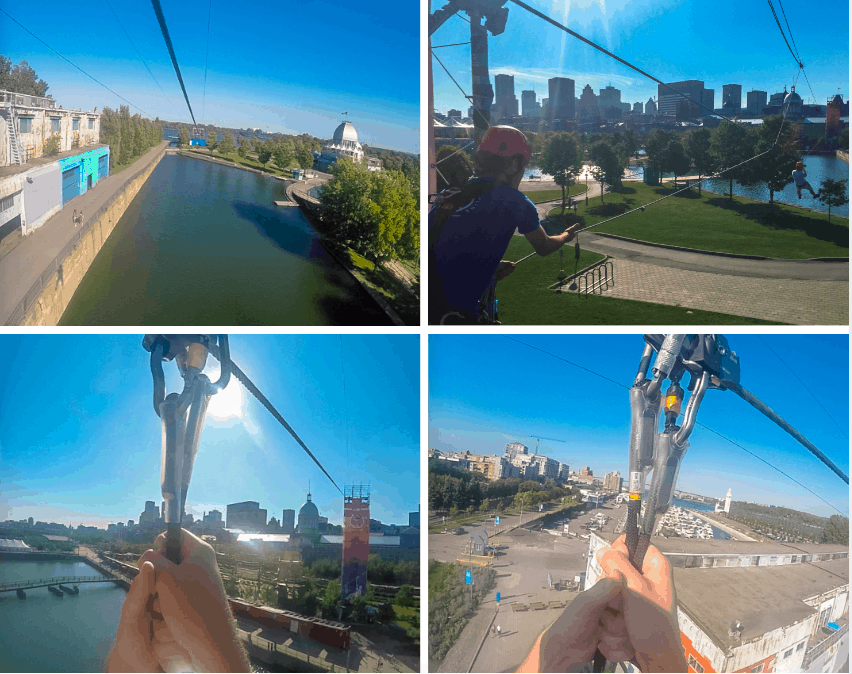 My days were spent walking the easy-to-peruse grid streets, marvelling at the reflections in the tall glass buildings, dining al fresco with a good friend in the bustling square and walking the long boulevards without weather-bound restriction. It's here that you will notice the street art and installations like the musical swings and find yourself within neighbourhoods given artistically cool makeovers, like the red-pavement-carpet of the restaurant, bar and boutique-lined Rue Saint-Denis.
Even my downtown boutique hotel, Hotel Chez Swann, was decked out in flamboyant art and bold colour to keep with the true Montreal vibe.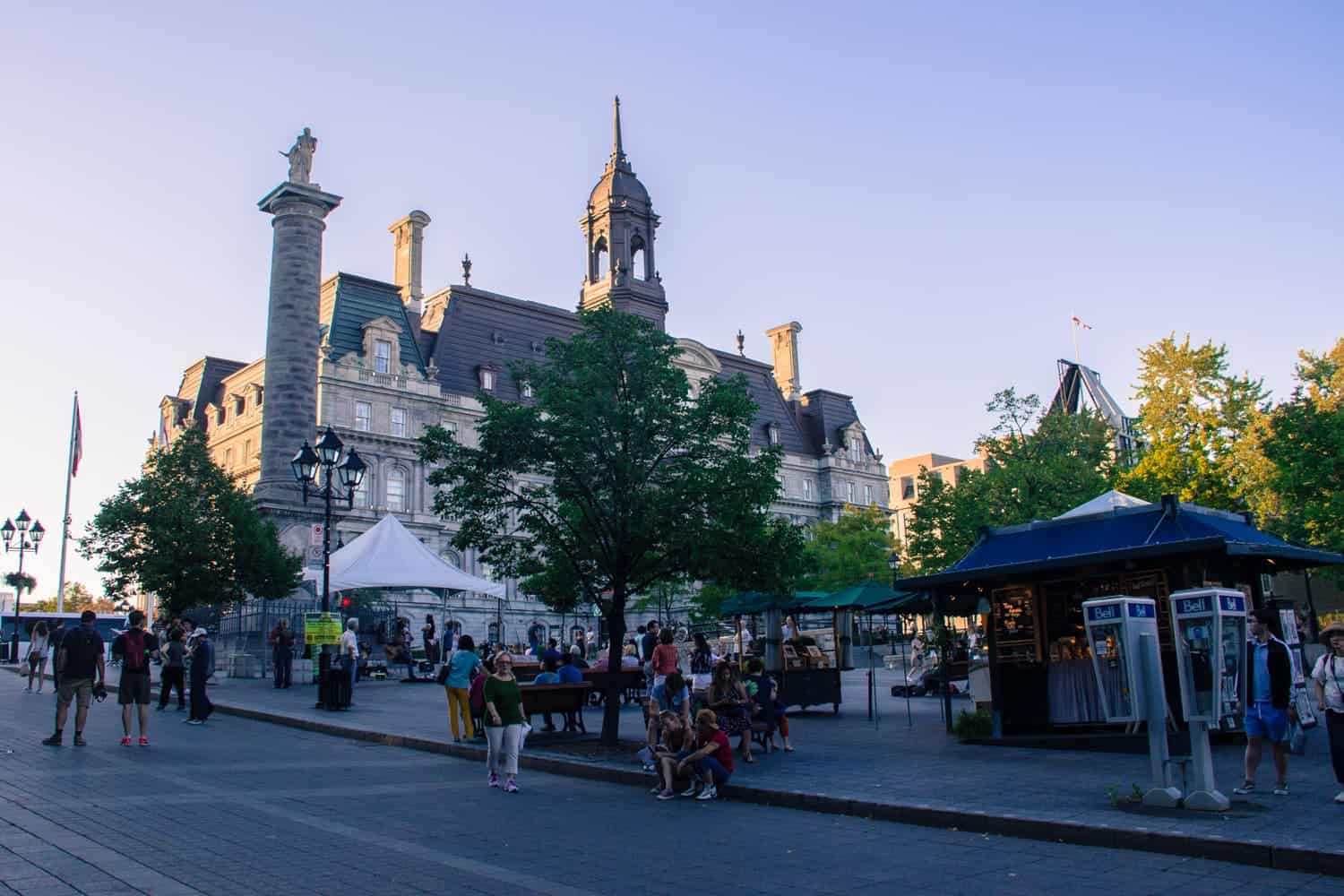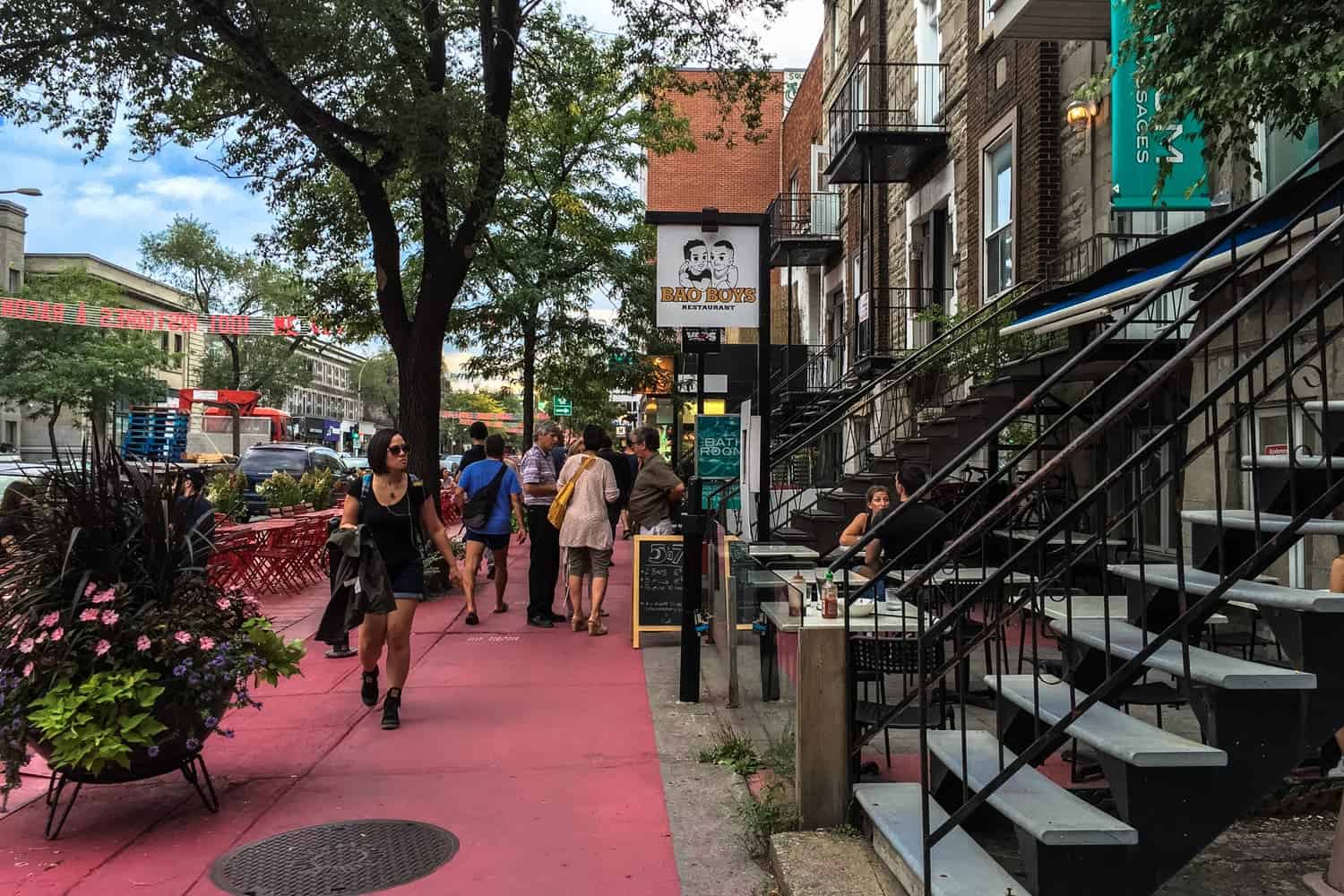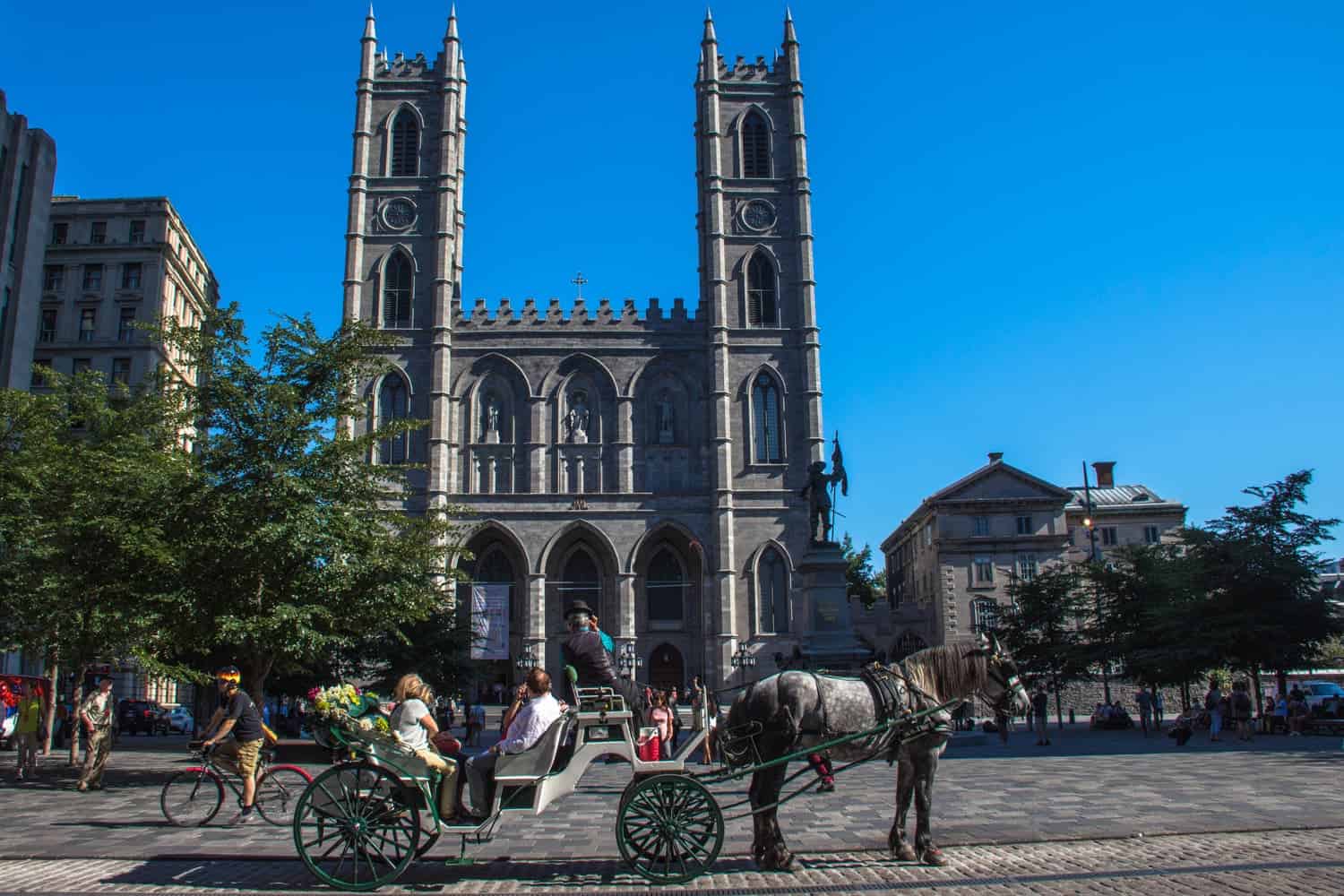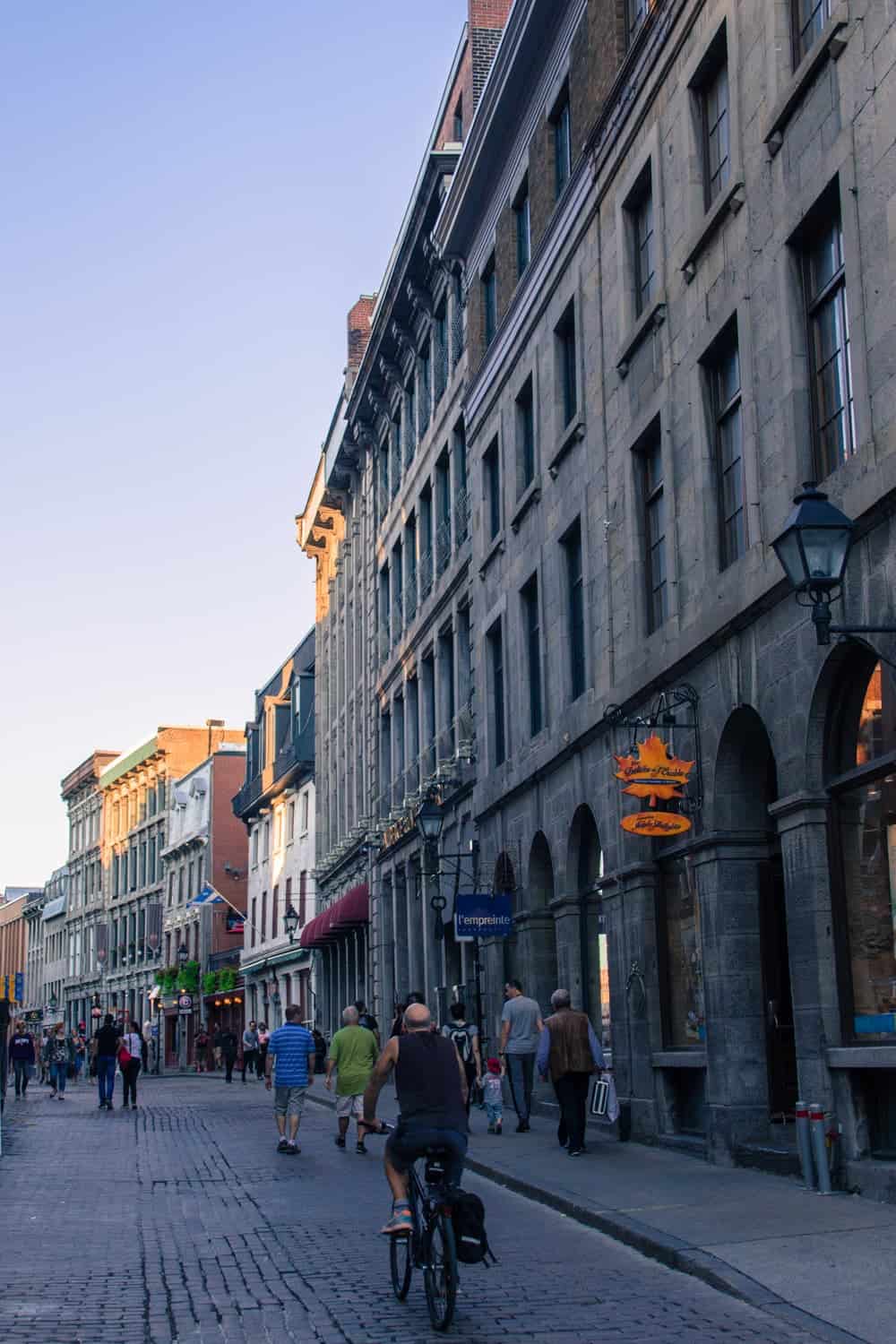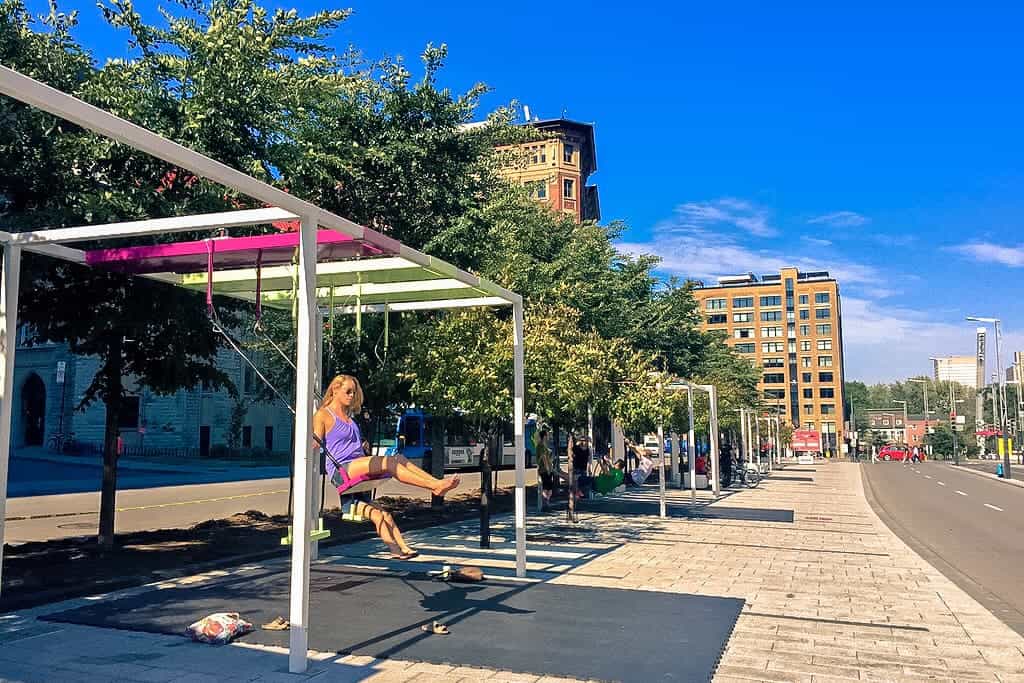 Within these areas, you will find a growing number of murals, alongside university and entertainment spaces that give the stage to all manner of festivals throughout the year. And in Montreal, there are 110 festivals per year, which makes the prospect of you stumbling upon one during your time here likely, as I did with the music and visual arts Pop Festival in town during September.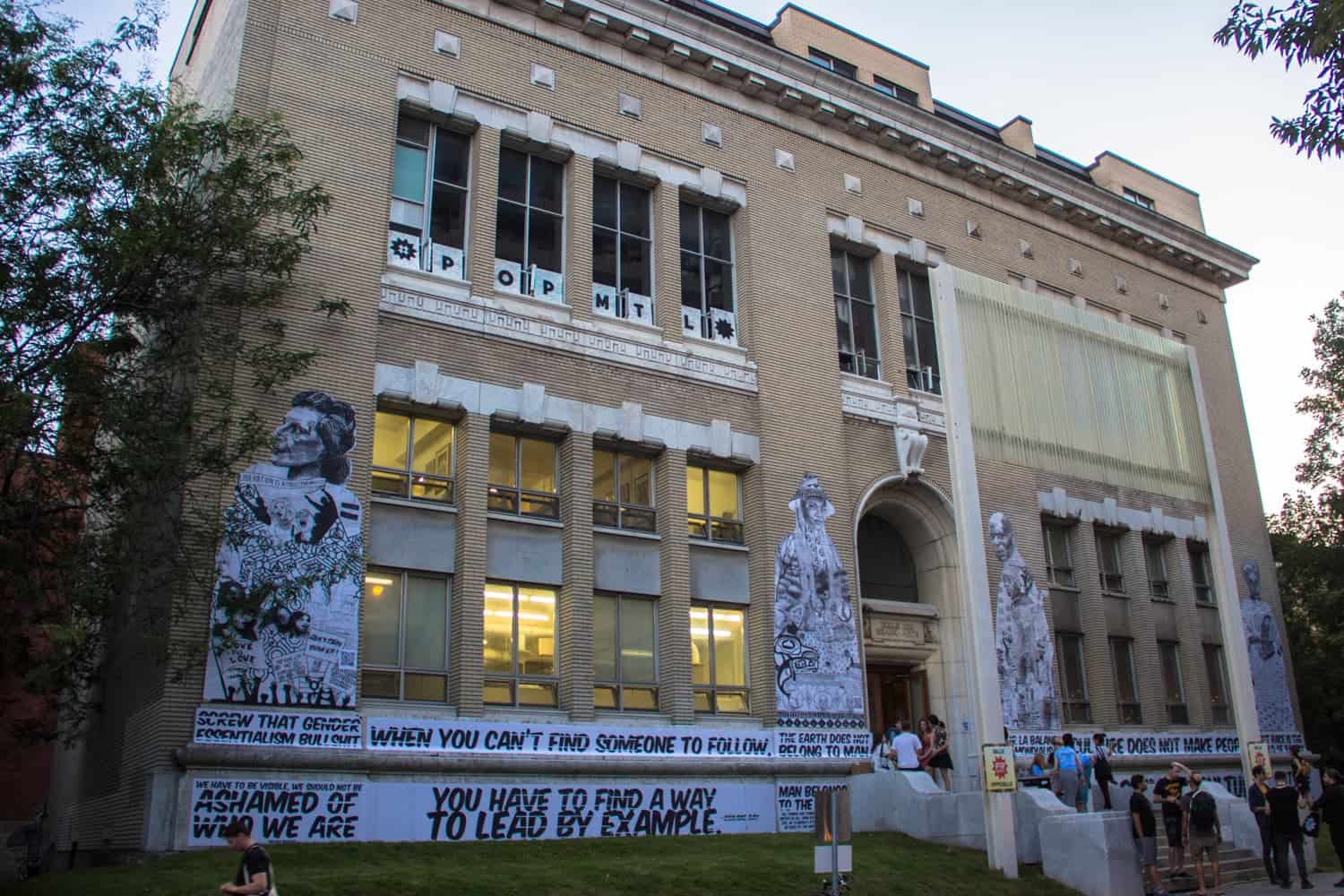 Montreal, despite having a fantastic infrastructure of metro lines and buses, is a perfect place to walk if you want to stumble upon such random finds, like the ultra-quirky thrift store and cafe, Eva.B. However, its network of cycle lanes is vast and visitors are too encouraged to take on the many journeys they map out.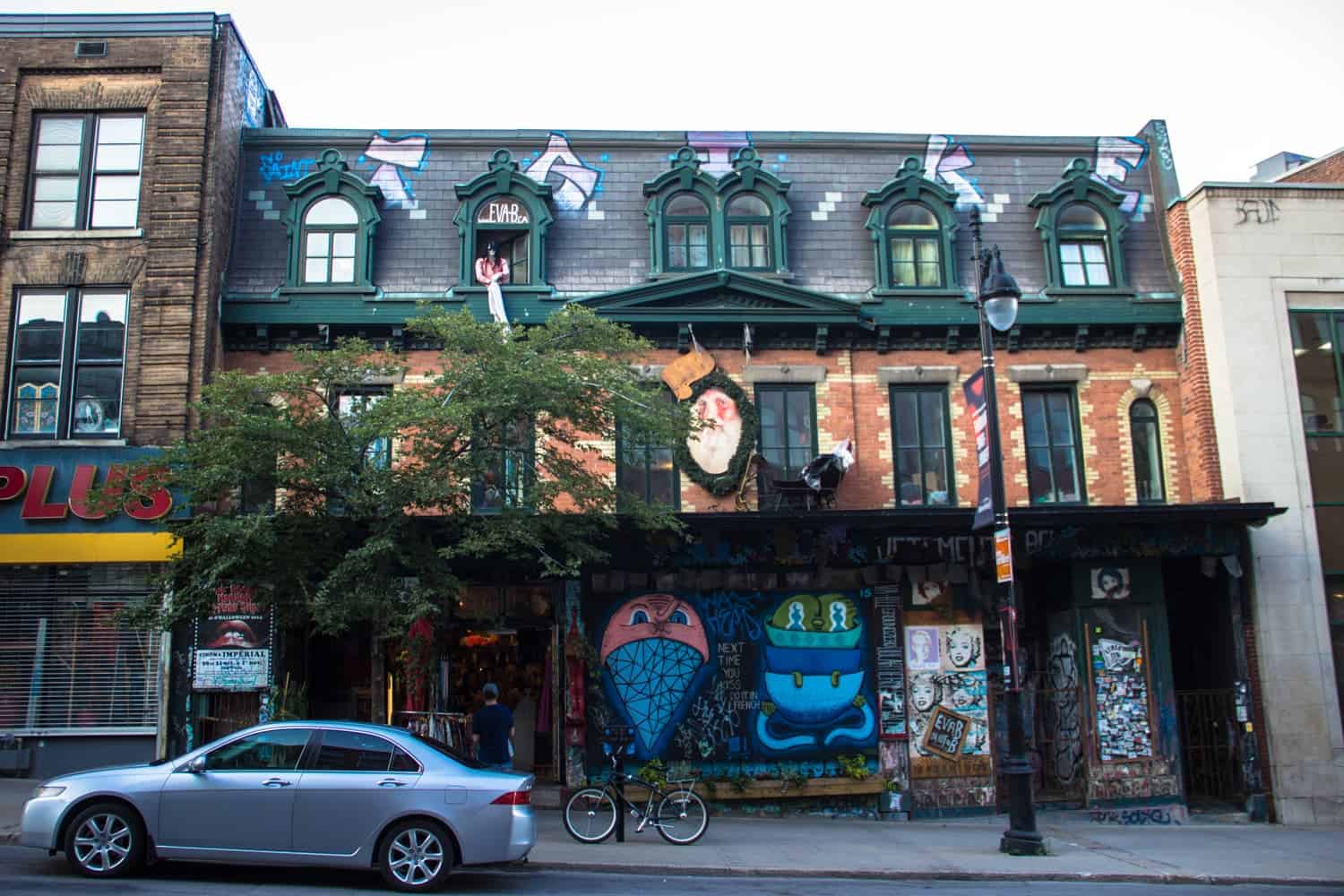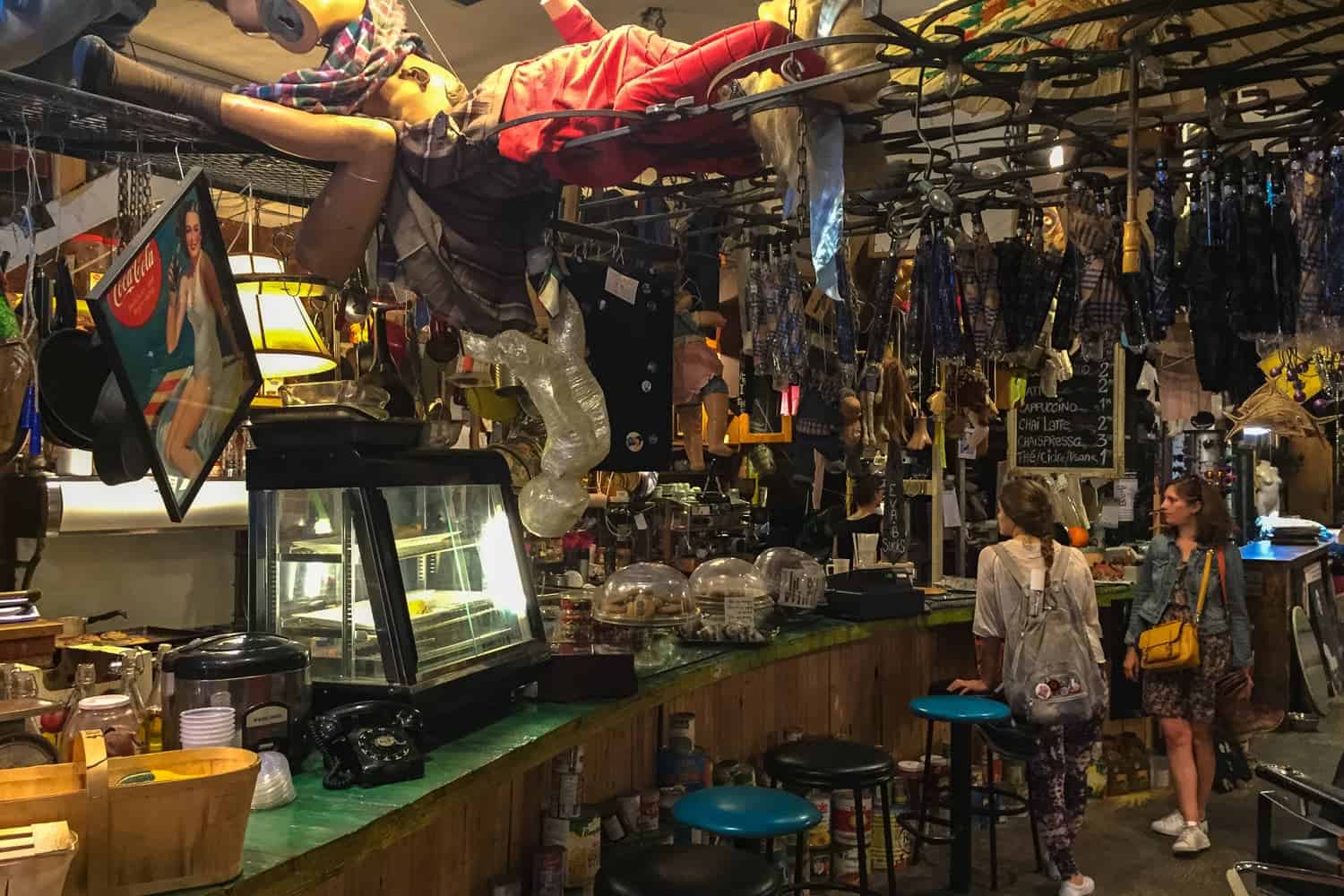 For a fast adventure, take the Night Flight scooter tour with Dyad, where you whiz around the city on a funky electric scooter. It was certainly a very fun way to connect with the city layout and dart through the different neighbourhoods including downtown, the Quartier Latin and the tiny Chinatown, all teeming with life after sundown as people spill out of busy pubs and restaurants. The serene and still drive around the historic district waterfront is just as local and off-track.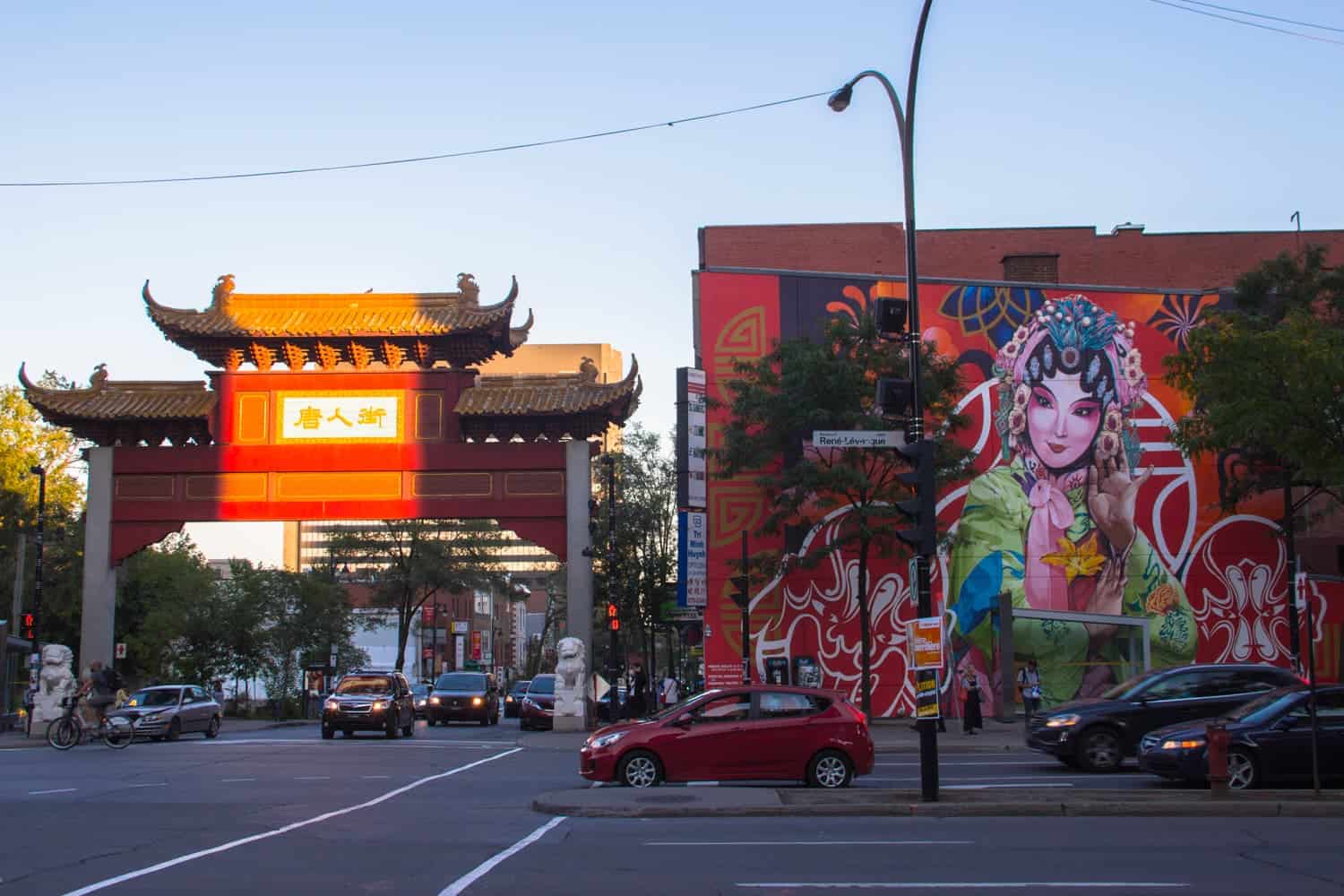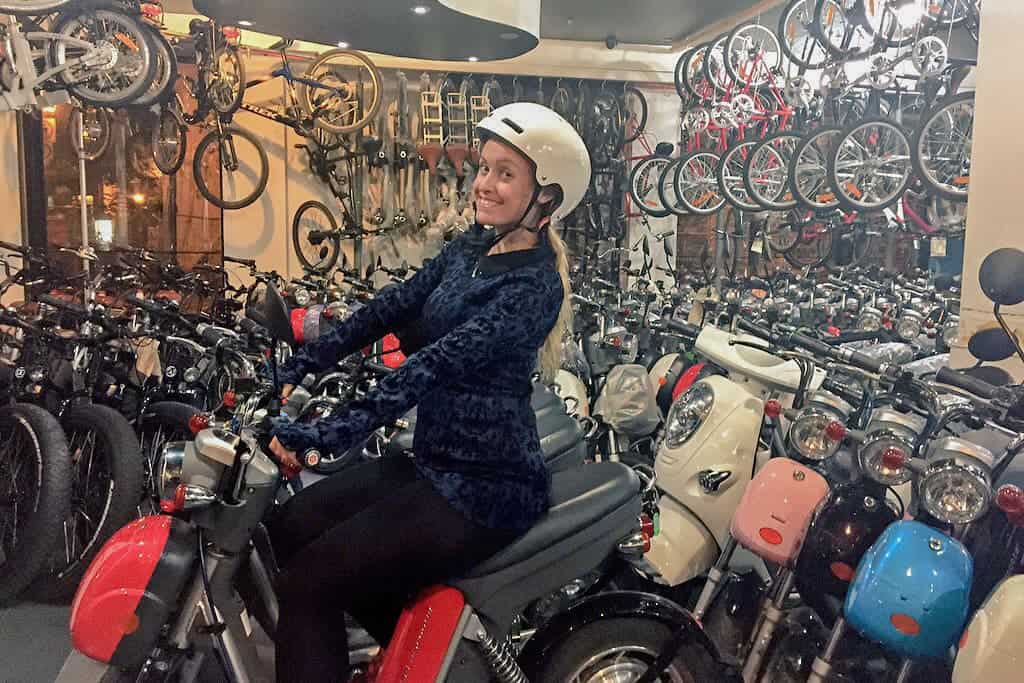 And while Mont Royal provides the best view of the city during the day, twirling up its path by scooter at night is exhilarating, as well as a little challenging. The giant mound, of which the city is named after, is the centrepiece of the city. You haven't achieved your Montreal visitor status until you have made your mark up here. Ending the day looking at the city lights is just as magical as looking out onto the daytime metropolis plateau.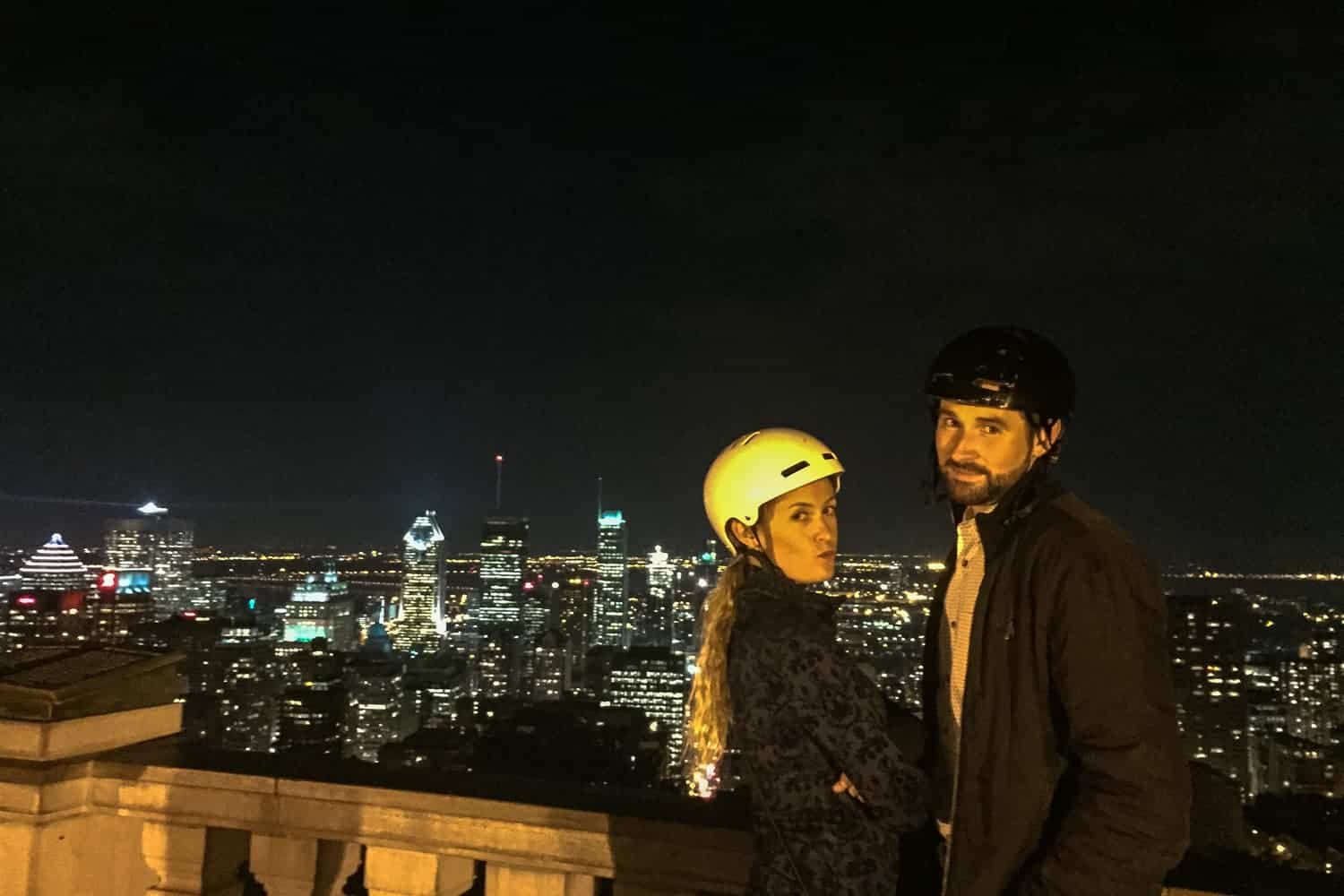 Montreal's Multicultural Mile End
Further north of downtown and Old Town is the multicultural and gastronomically famed Mile End District – an area said to still retain its old village feel, which you see immediately. In a city of over 3.5 million inhabitants, you really feel as if you have stumbled into a new destination because of its small-town feel.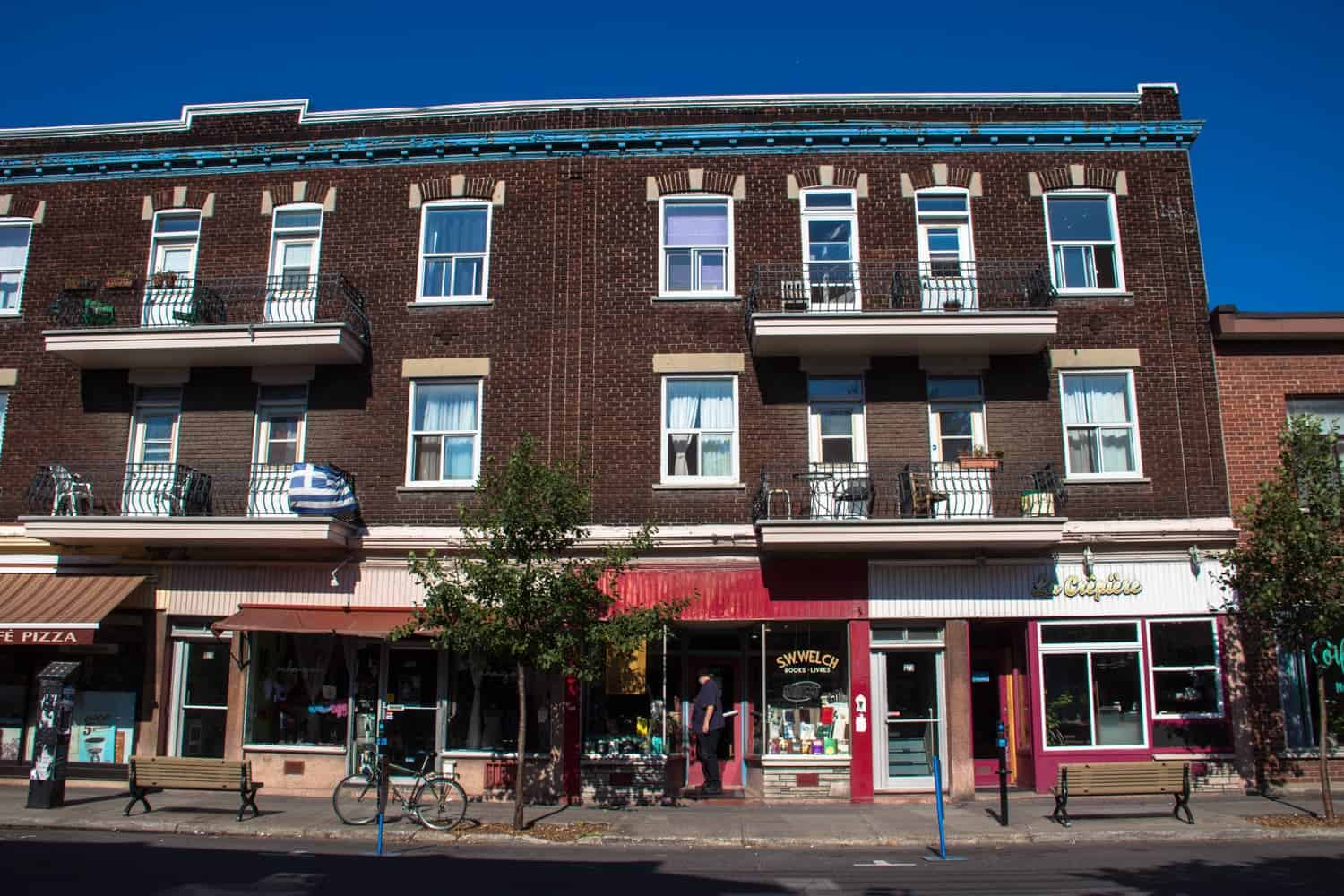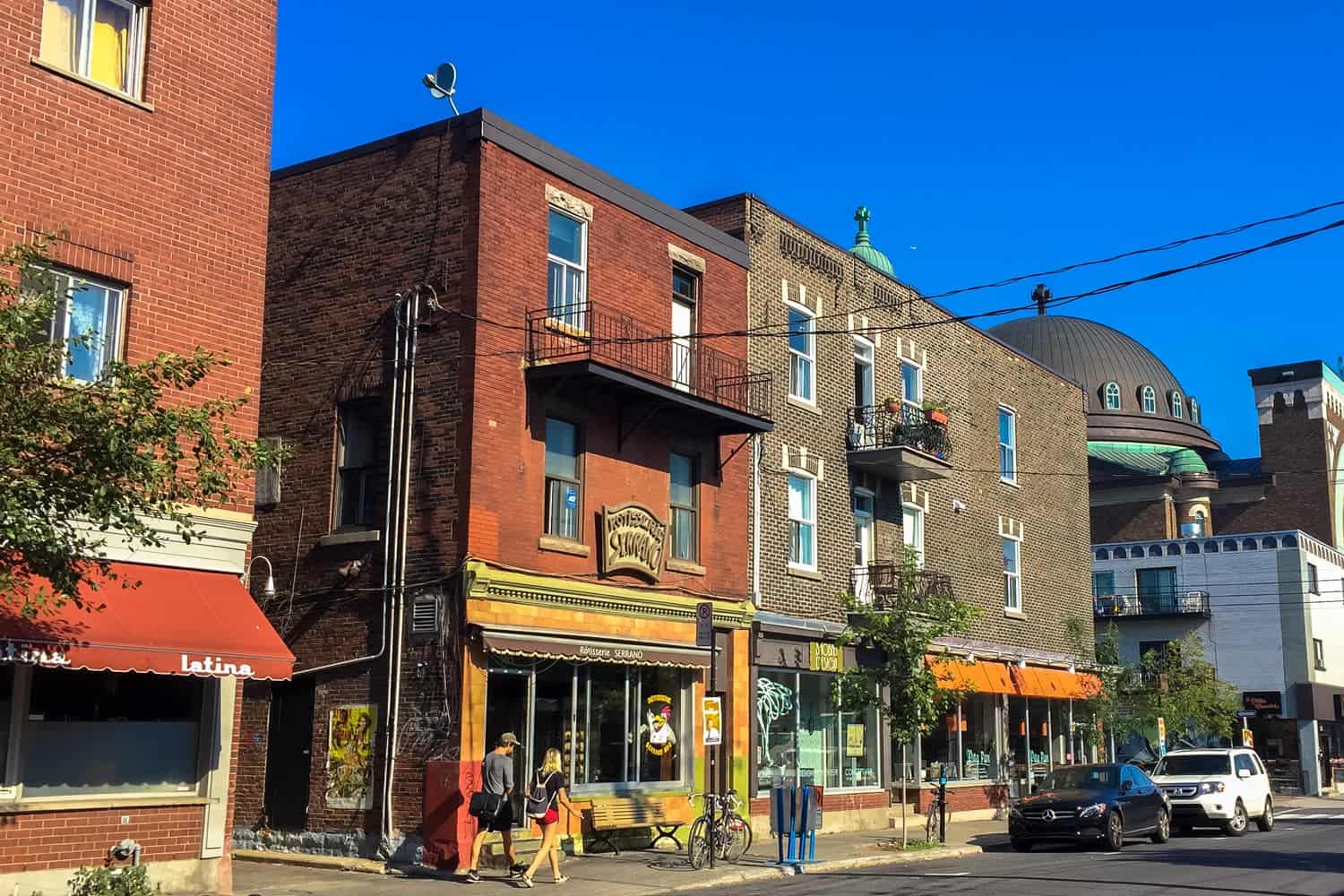 It wasn't surprising to see a film crew here – it's one of the most picturesque residential areas of Montreal, with traditional style, former working class apartments. That means rows upon rows of pretty houses with outside staircases and flat roofs – the staircases created externally to save space inside and the flat roofs designed to gather snow and act as insulation. Genius and culture in one.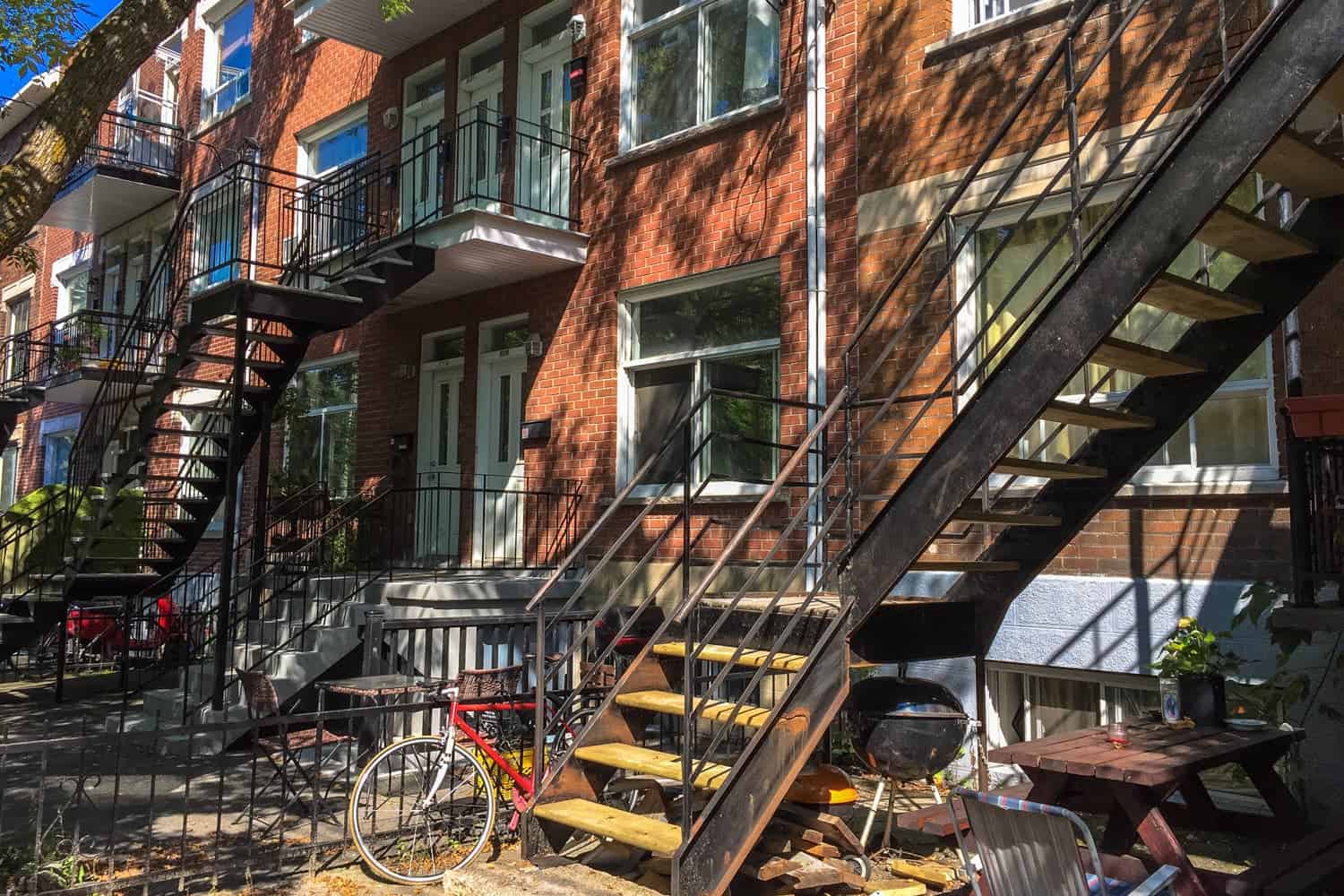 Then there is the opportunity to wander the hundreds of alleyways that line the back of these houses (over 400 to be exact and mostly on the eastern reaches). Once used for deliveries and avenues for fire trucks and easy access, they are now for pleasure – a space of peacefulness and play. In the winter, street hockey and in the summer, where residents get government permission to grow vegetables and make their alleyway "officially Green".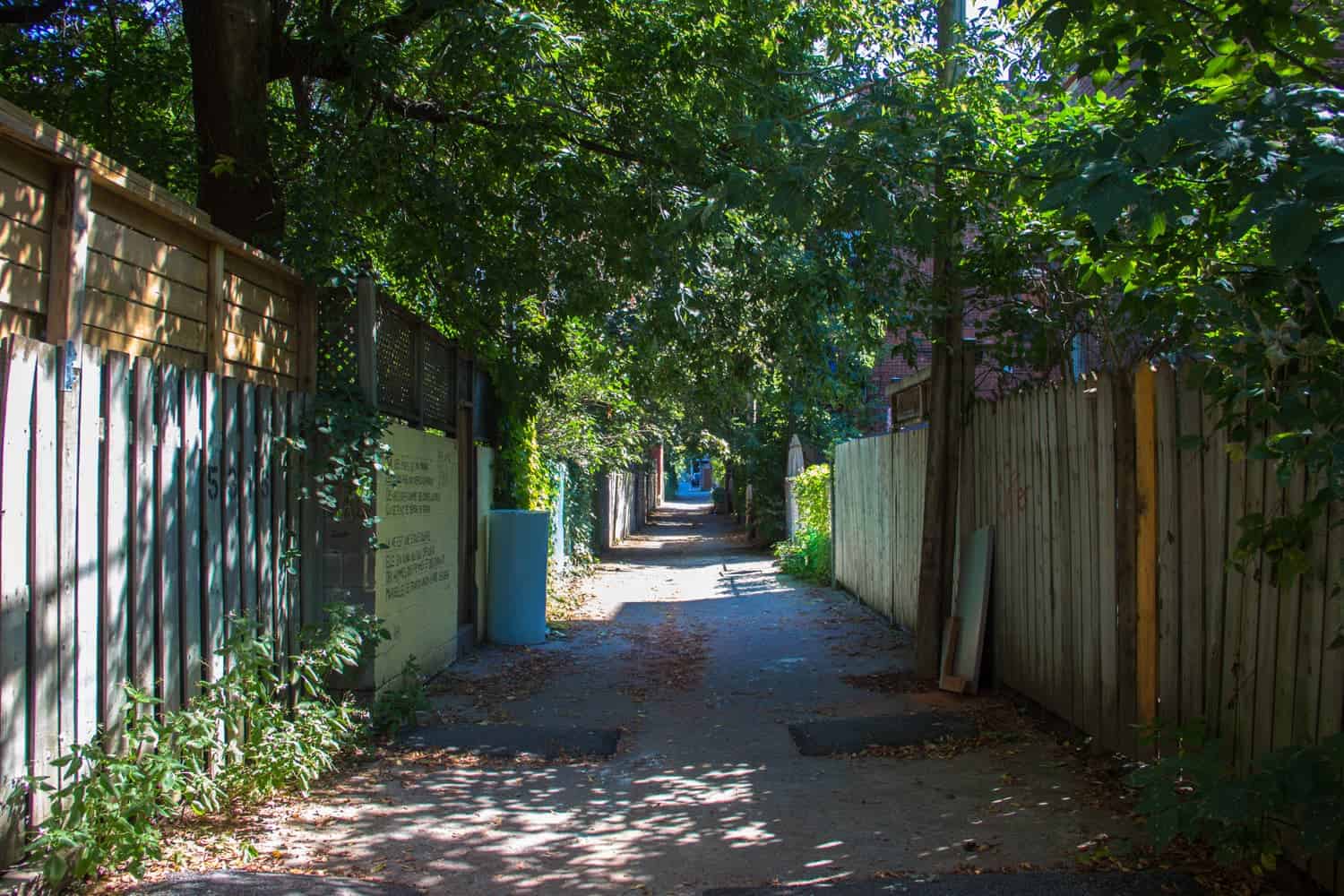 But what Mile End retains is its multiculturalism – the working-class neighbourhood that attracted migrants from all over. And with that came a multitude of cuisines and artistry.
Those from Eastern Europe brought smoked meat and bagels. Southern Italy brought its pasta and sauce traditions. Greek, Cambodian and other Asian cuisines came into the mix. And today there is even novella cuisine – French cuisine with a modern twist. The history of the area is defined primarily by its food and I got to sample so much of it while learning about the stories on the Mile End Food Tour.
The tour starts in a vegan café called Panthere Verte, highlighting the Middle Eastern cuisine here. The Israeli founder has made his falafel famous – adhering to his grandmother's special recipe of cumin, coriander and cardamom. In a giant village of very little cars, this foodie joint also keeps every aspect of the business kind to the environment. Delivery is by bike only and all waste goes to compost.
No journey through Mile End is complete without sampling a bagel and one sweeter than the New York style at that, due to a distinct glaze made of hot water and honey. St-Viateur Bagels preserves a long Jewish history in the area, churning out an incredible 12,000 handmade bagels every single day.
A few doors down, Italy tempts you with homemade spicy tomato sauces and what is the most incredible melt-in-the-mouth gnocchi to accompany it. If you can manage to fit the hearty glass jars of Drogheria Fina's finest produce in your suitcase, then absolutely do so.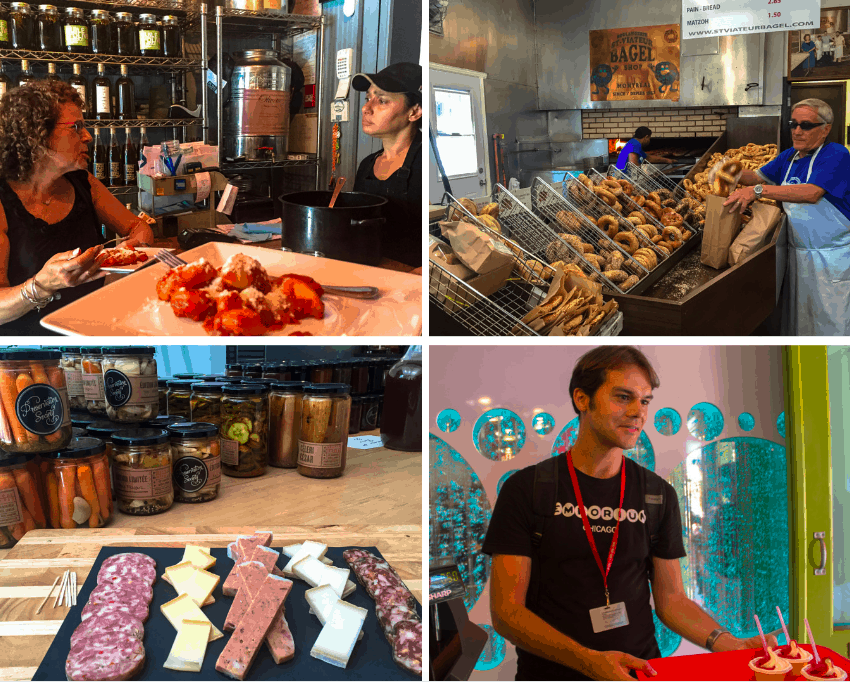 There's a chance to sample cold meat cuts and local cheeses of Boucherie Lawrence, the extremely artistic Chocolats Genevieve Grandbois and Vietnamese ice cream in Kem Coba. Remember to visit Wilensky's and read their very famous poem about the way they make their Wilensky's Special sandwich (grilled baloney salami and mustard).
Food sampling is mixed with the history and artistic heritage of the area. The 1924 Rialto Theatre, for example, was originally built for showcasing silent movies, before becoming a movie theatre for Greek films, since this was a predominately Greek area. The modern-day rise of the DVD quashed that scene and the new Italian owner (who used to walk past it every day as a university student) later purchased it and turned it into today's stage theatre.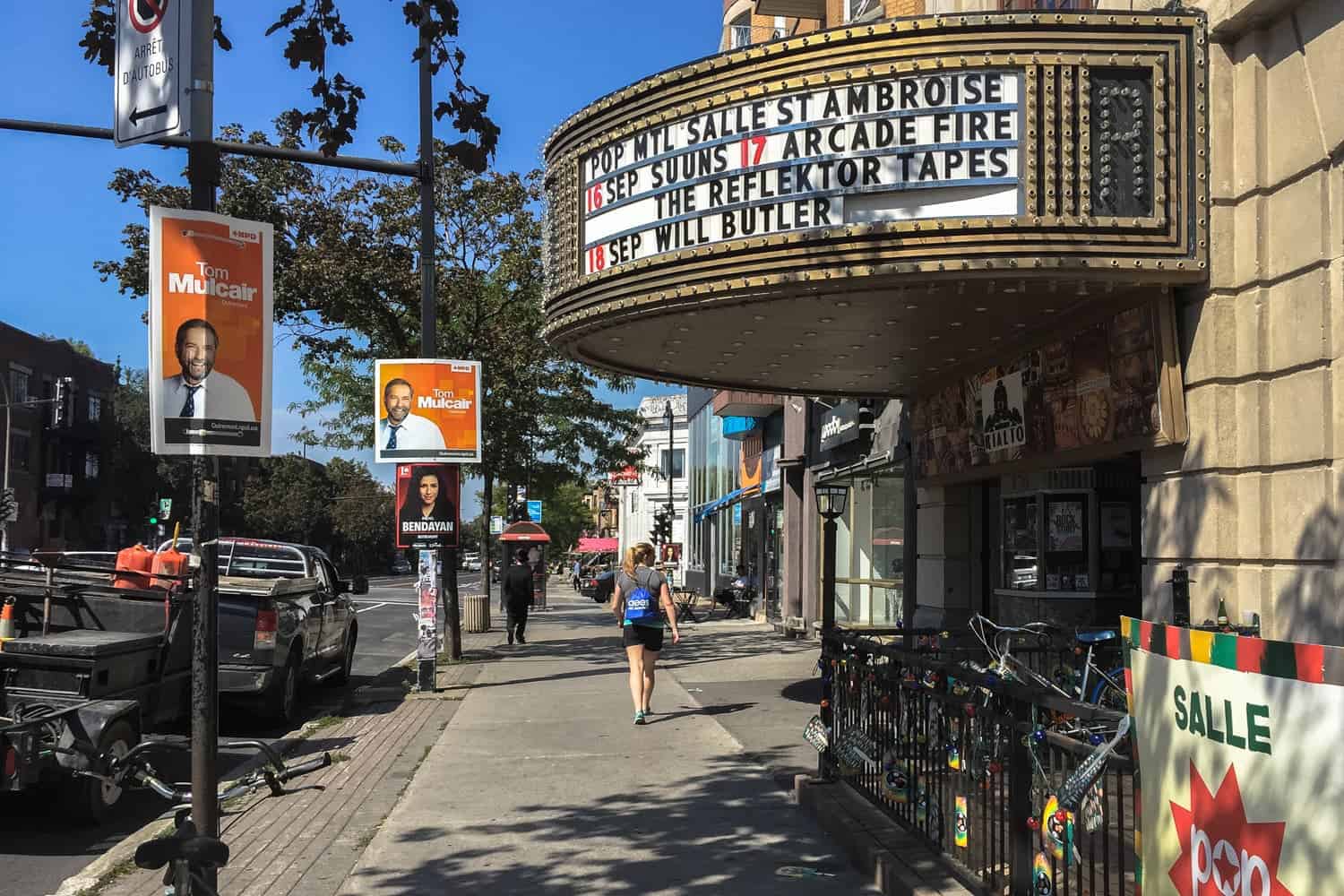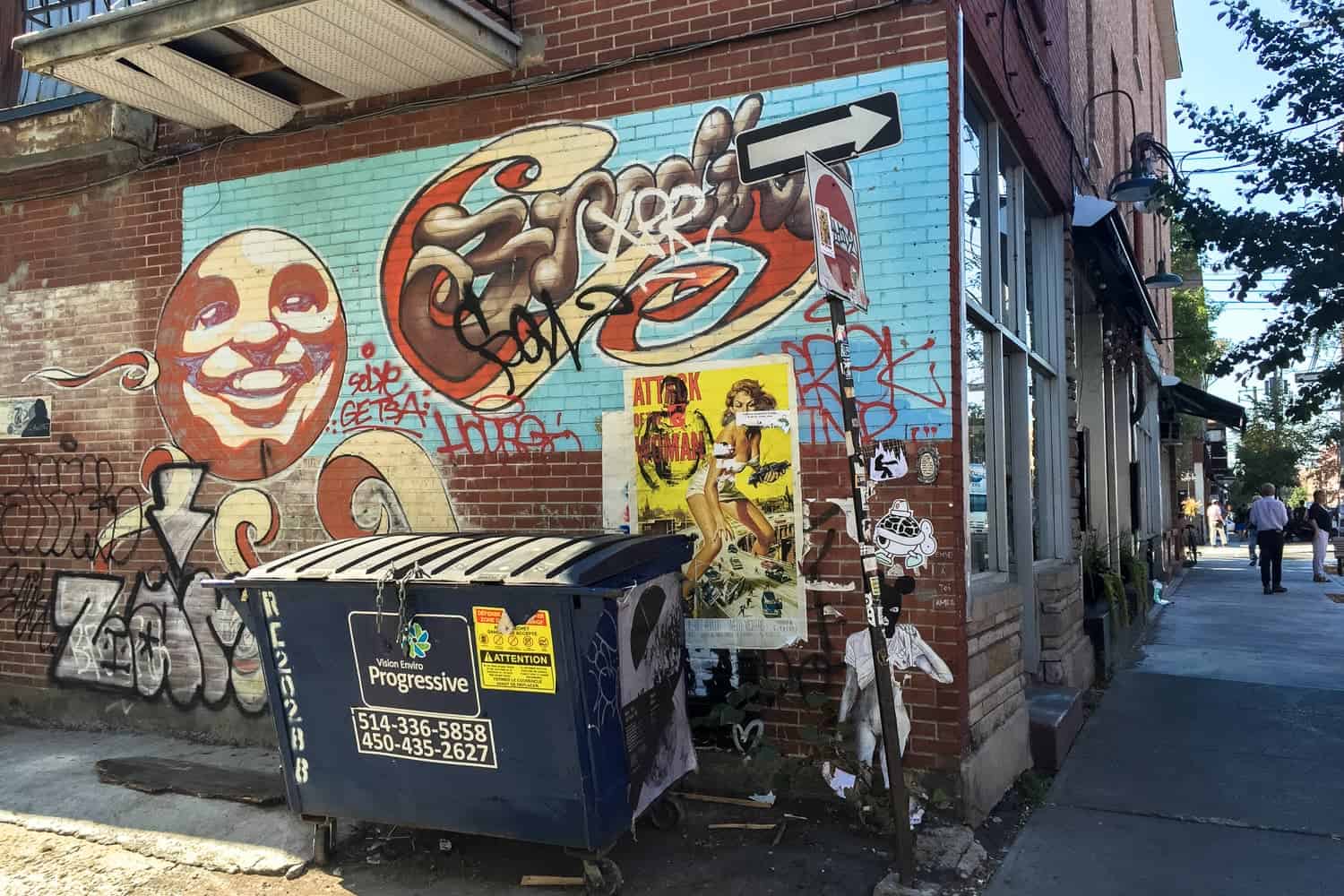 Community glues it all together with 800 artists and workers keeping the creativity flowing. While many of the heritage buildings were attractive to artists, the majority did fall victim to gentrification and the rise of new condos, although many artists and their workshops remain.
Ubisoft (the video game company) is also based here and is known for having sold over 77 million games worldwide. Their creativity spurns the Canadian dollars spent on keeping the food scene as much alive in Mile End as the residents – it is said they spend 40k in lunches here every week.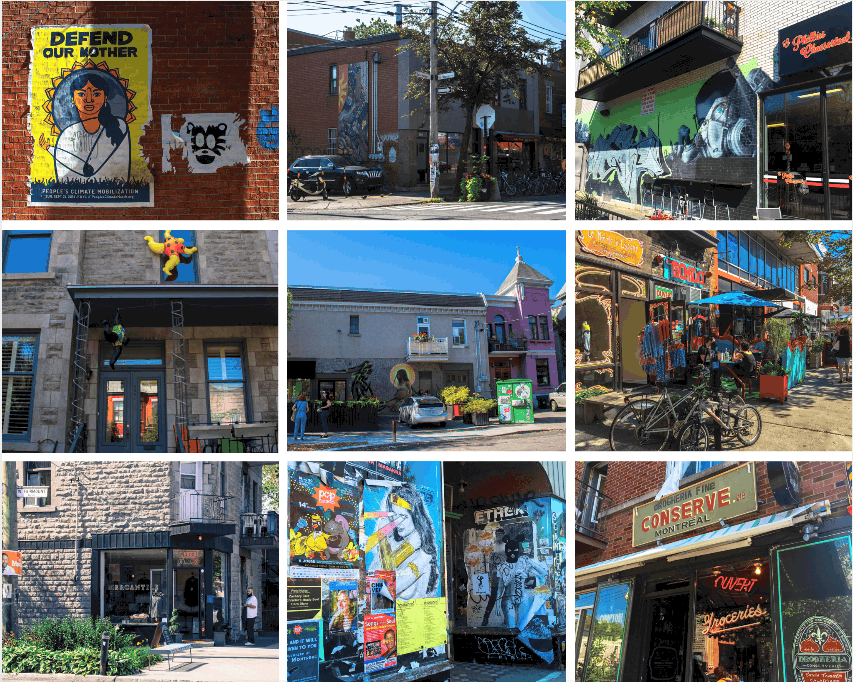 As Montreal gears up for its biggest unveiling in 2017, it's already firmly on the map. It's a city that has always harboured a vibrancy that comes from its multiculturalism; a canvas of cultural creativity that is not only a legacy to be celebrated, but also what appears to be a never-ending cycle of food, fun and flair, no matter what the season.
Things to Know About Montreal: