Disclaimer: This post contains affiliate links to handpicked partners, including tours, gear and booking sites. If you click through or buy something via one of them, I may receive a small commission. This is at no extra cost to you and allows this site to keep running.
Staying in a Japanese Ryokan in Tokyo is to experience the customs of a country that still values tradition while in Japan's modern capital.
I knew Japan was a country that still held on to many of its traditions, despite its rapid growth as a very modern nation. It's one of the reasons I have always wanted to come here – to seek out pockets of the old Japan.
The experience of staying in a Ryokan – a traditional Japanese-style house or 'inn' whose concept dates back to the Edo period from the early 1600s to the late 1800s – came under that aspiration.
I got the opportunity in Tokyo, seeking the calm of a Ryokan away from the modern city bustle as a guest at the beautiful Homeikan for six days. It's said to be one of the oldest Ryokans in Japan. I couldn't have asked for a more traditional introduction.
Inside a Japanese Ryokan
With three houses to choose from, Homeikan feels worlds away from the bold and chaotic uniqueness of Tokyo, tucked away in a quiet, local area close to the well-known area of Uneo. I tried out two of the Ryokan houses – Honken and Daimachi Bekkan.
A standard single room at Homeikan starts from £45 per night, a twin private from £76 and a three-bed private from £94. Some rooms can accommodate up to five people.
Ryokan Room Decor and Amenities
The rooms are like living in an immaculate micro-apartment complete with TV, fridge, telephone, a seating area with a tea set, and a futon style bed (which is laid out for you in the early evening or whenever you request it).
Basic, yet beautiful, a room in a Ryokan typically consists of traditional Japanese wooden décor with sliding doors, a tatami-matted floor, a table and floor level chair or cushion and a space for your futon.
Also in the Ryokan, bathing areas are communal (male and female separate) and consist of a handful of showers – to be taken while seated on the plastic stool provided – and a hot bathing pool to soak your aching limbs after sightseeing or a night out. These baths stay hot up to around 3 am.
Customs and Traditions of Staying in a Ryokan
Japanese House Slippers
The Japanese are polite, attentive and extremely welcoming and you will certainly feel that in a place like this. When I arrived, I was asked to remove my shoes and given the slippers I would wear inside the house.
You must leave the slippers outside of your room and the bathroom before entering, as well as when you use the toilet – you have to use ANOTHER pair of slippers in there.
The Culture of Tea in Japanese Living
I was immediately asked if I would like my futon put out and a hot water flask quickly arrived for my tea. A beautiful round wooden box sat neatly on the table containing a traditional tea set of small cups and plates, a teapot, fresh tea leaves and a Japanese biscuit – all of which were refreshed daily.
When eating and drinking you sit on the floor, with the cushion provided; you may otherwise have a floor level wooden chair. This space also doubled as my 'office' and was more comfortable than it first looked.
Everything felt very ordered in the Japanese sense, but a few things took a bit of getting used to – mainly showering whilst sitting down on a tiny plastic stool and remembering to take off my slippers before entering my room – at first I would be found dashing out of the room immediately, worried that I would cause offence.
Wearing a Yukata in a Ryokan
One of the things I loved the most when staying in a Ryokan was getting to wear a Yukata – which we know better by the generic name of kimono.
It's custom to wear this in the Ryokan when you are lounging indoors, especially after coming back for the day and after bathing. You will find your Yukata on a tray in your room, with a bathing towel.
In fact, when you arrive it is likely that you will be asked if you want to bathe and to change into your Yukata. I couldn't wait! The staff also love to treat you to a photoshoot after teaching you how to wear and tie it properly.
Ryokan in Tokyo: Price vs. Experience
Japan is a pricey country to travel in, compared to the rest of Asia, and Ryokan accommodations are known to be expensive compared to other standard forms of accommodation here.
However, experiencing time-honoured traditions will certainly outweigh the cost of approximately $40-$50 / £45+ a night*, and it's a great introduction to the cultural customs of Japanese living.
A stay at Ryokan should definitely be on your list – even if only for one night. You actually feel as though you are living in Japan, returning to a relaxing home after a busy day out in the fast-paced city of Tokyo.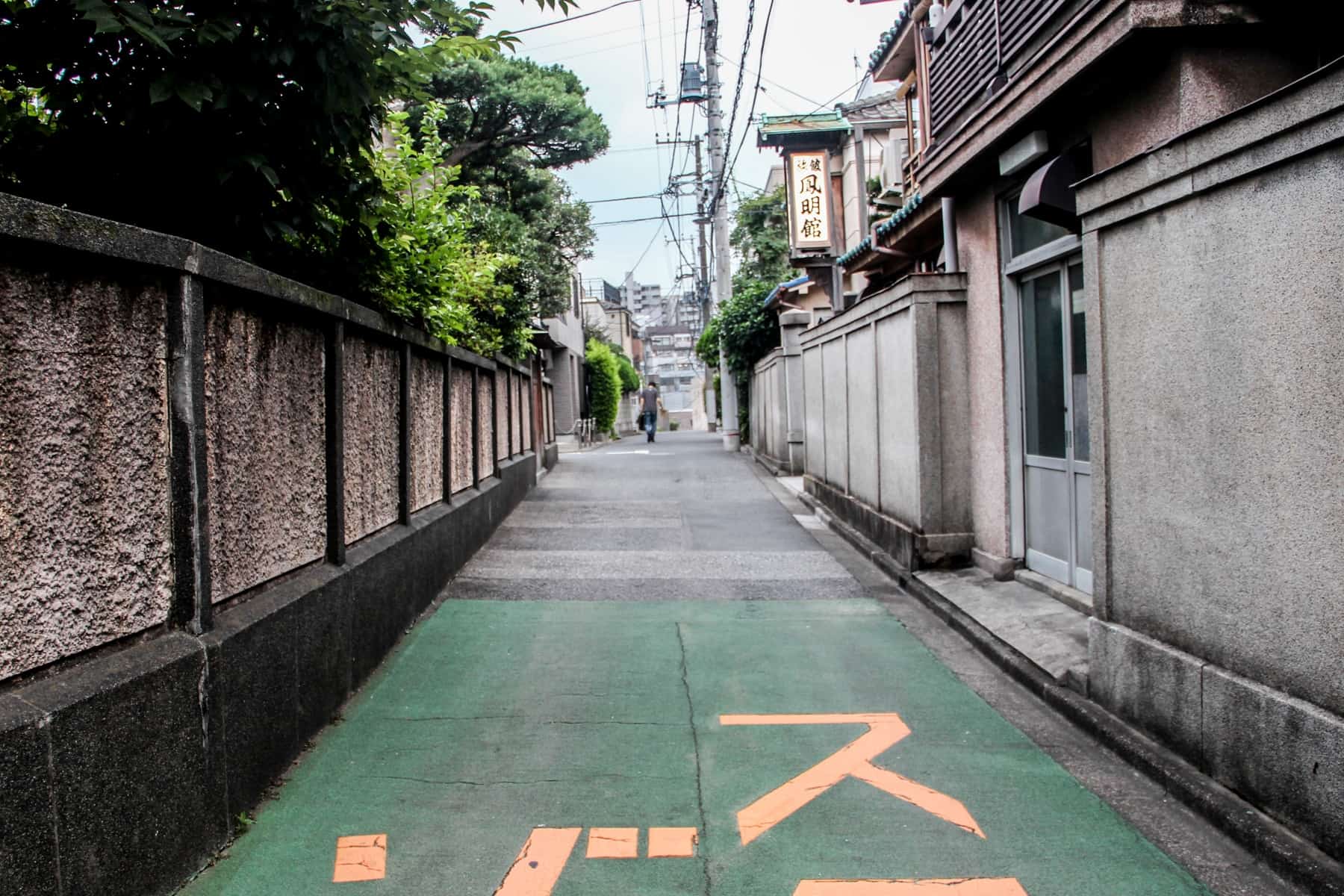 Travel and Tradition in Tokyo
Continuing the search for traditional and unique Japanese accommodations? Stay in one of these capsule hotels in Tokyo and see why these simple, boxed spaces are a budget staple, intended to be used for a few hours.
Planning your accommodation budgets? See how much it costs to travel In Japan with these budget trip tips and an overview of everyday expenses.
Seeking out the best of the capital? Get a feel for what Tokyo city is like with this introduction.