Georgetown, the capital of north-western Malaysia's island of Penang, has everything you would expect from an old colonial city – a fort, grand buildings, stately homes and assembly buildings and old waterways marking a once vibrant port trading ground  – but there's one thing that makes it stand out from any other city and that's its magnificent collection of street art.
The street art in Penang is the major draw. One of the main things you should do is spend at least a day exploring over 30 artworks around the city. Maps are available from hotels and hostels marking the exact spots, which you can use to start your artistic treasure hunt. As a start, I found this handy Google map:

View Street Art of George Town, Penang in a larger map
Finding a new mural or wirework is just as exciting as the last and each one is an expression of the city's culture – whether a moment in time or a representation of someone or someone unique to Georgetown and Penang.
The murals, which I loved the most,  are by Lithuanian artist Ernest Zacharevic who set to work to bring colour to the city as part of a project called 'Mirrors George Town'. I  liked them more so because you could be a part of them!
Spread over a vast space, with some more hidden than others, it is also a great way of seeing the main sights since you will pass them during your artistic exploration, at times stumbling upon parts of city you might not have otherwise visited.
Here's a selection of some of my favourite pieces of Georgetown artwork, and while I didn't get to find them all (as well as some no longer existing), I sure had fun seeking them out.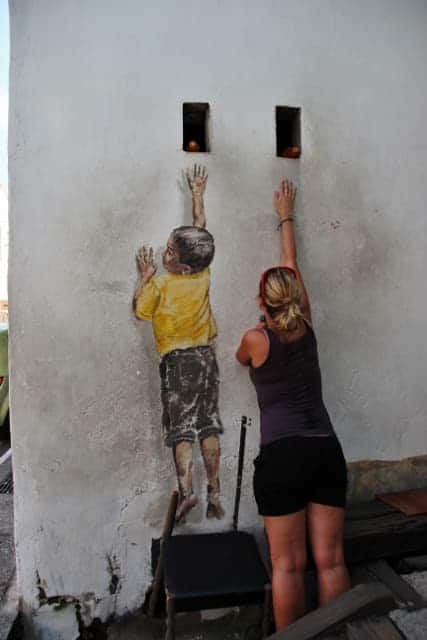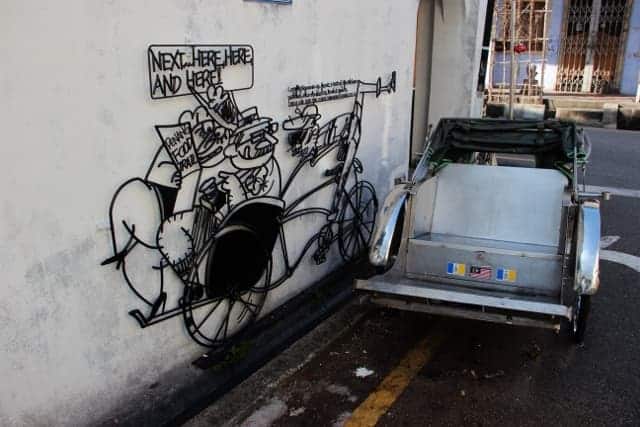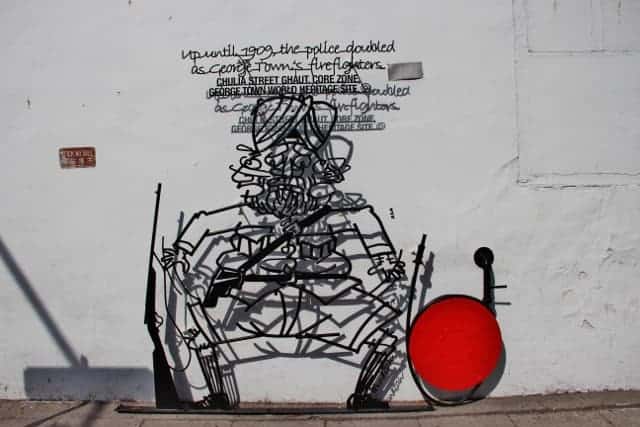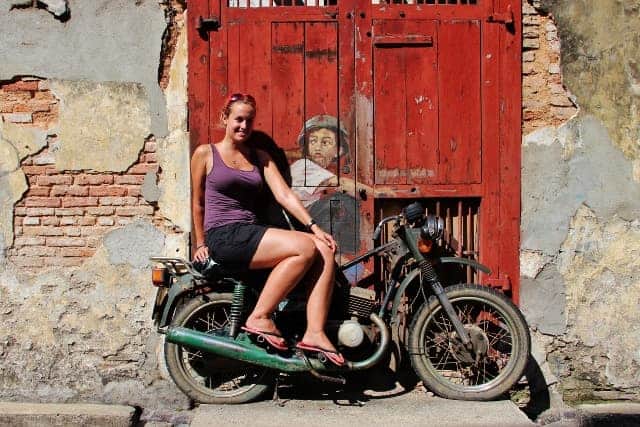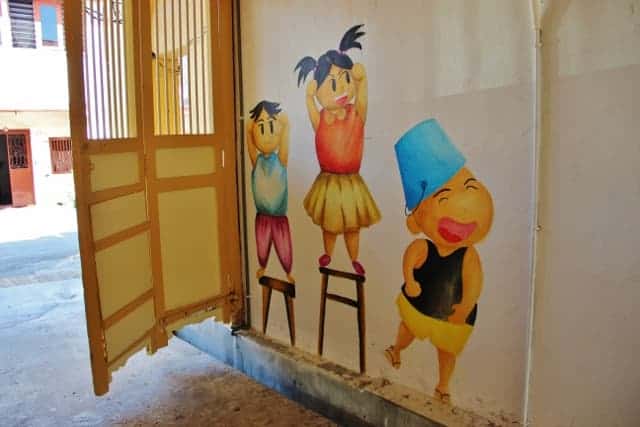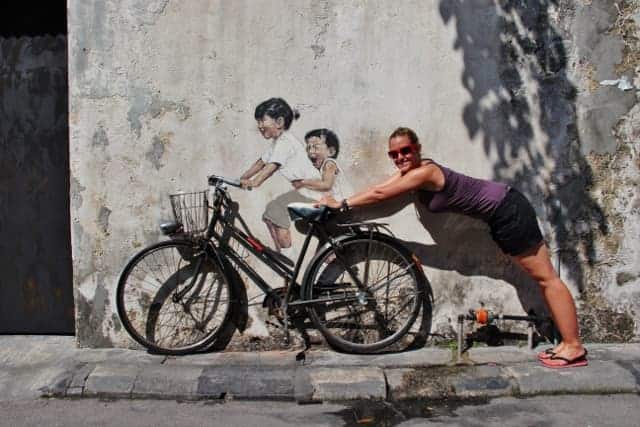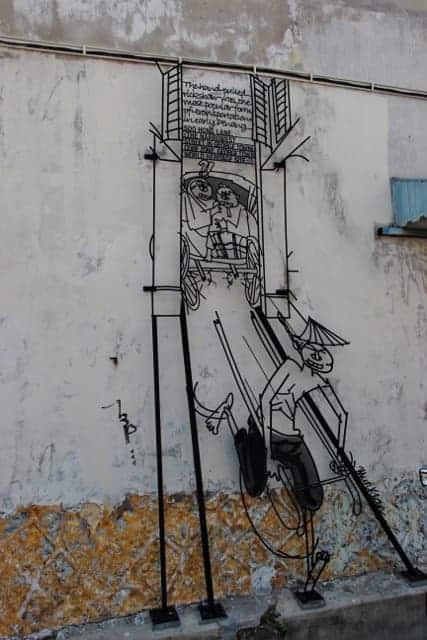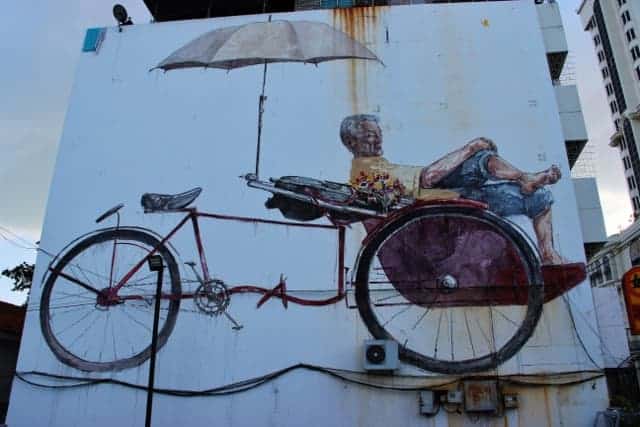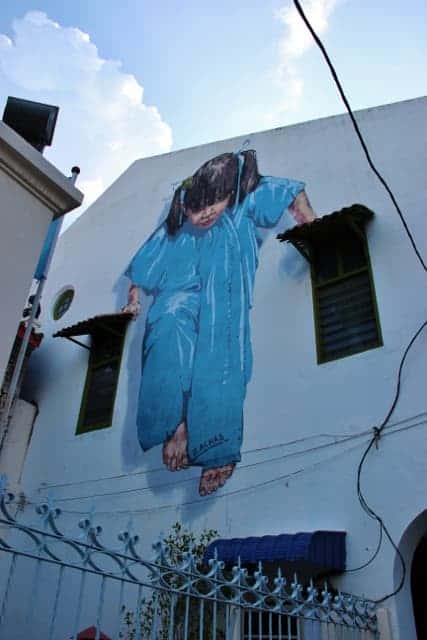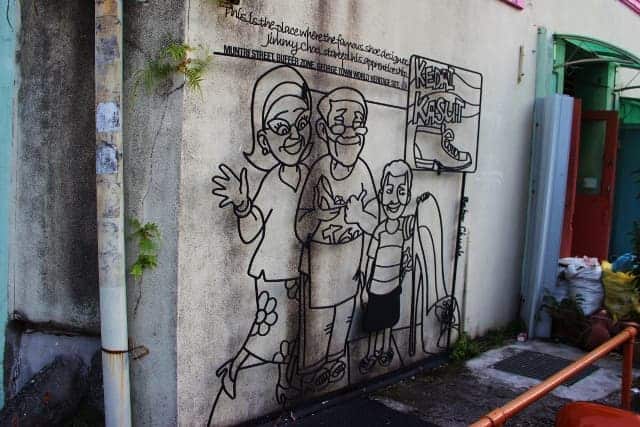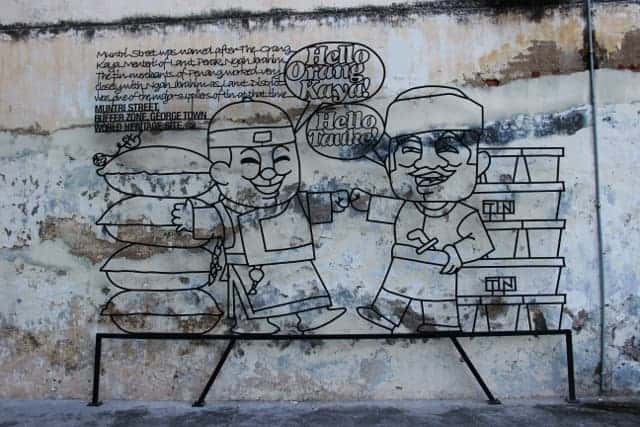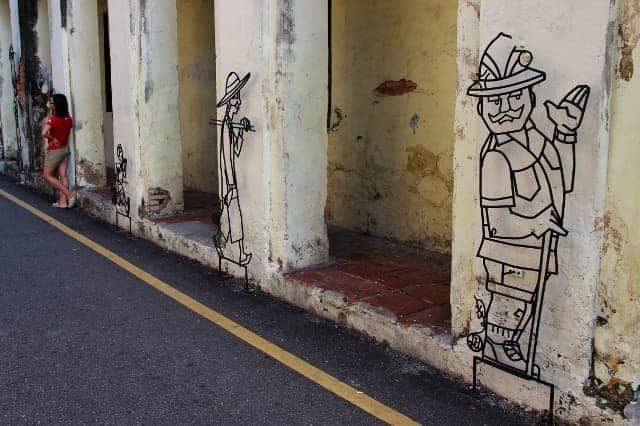 This unique collection of street murals and wirework is as important to Georgetown as Banksy is to London – it can't be missed. Where much of mainland Malaysia is gritty and somewhat bland, Georgetown shines as a UNESCO heritage colonial town but with a quirky and modern twist. You literally don't know what's around every street corner, brightening up a dull alleyway or dominating an old building, which makes a wander around this city rather exciting.