Disclaimer: This post contains affiliate links to handpicked partners, including tours, gear and booking sites. If you click through or buy something via one of them, I may receive a small commission. This is at no extra cost to you and allows this site to keep running.
The things to do in Southern Israel take you on an adventure to Masada, Ein Gedi and the Dead Sea – the incredible landscapes away from the big cities.
Israel is filled with hikes, walks and secluded hideouts. It's enticing for those who like to play the wanderer in the great outdoors of desert plains, canyons and mountain peaks. A vast expanse of land filled with natural wonders, you really would be missing out if you only kept yourself within the tempting city confines of Tel Aviv and Jerusalem.
But where is a great place to start? Southern Israel is ideal for those wanting to explore barren, beautiful landscapes.
I travelled to the arid lands, setting out from Jerusalem on a Southern Israel day tour with the adventurous Abraham Tours. Their Masada Sunrise, Ein Gedi, and Dead Sea full-day tour combines two small hikes in the cliff-encased desert with a plunge into the lowest point on the planet.
I've always liked trekking with other people, so the camaraderie of a small group was perfect for exploring this outer-city hinterland.
Masada Desert Sunrise Hike from Masada Fortress
Considered one of the most iconic sites in Israel, I wouldn't have dreamed of seeing the Masada fortress any other way than to hike up to the cliff's peak, where it sits atop a flat plateau and watch the sunrise over it. You have to start your day around 3.30 am to begin your 90-minute journey from Jerusalem to the Judean desert to reach the base of the cliff, where the hike begins, but it's worth it.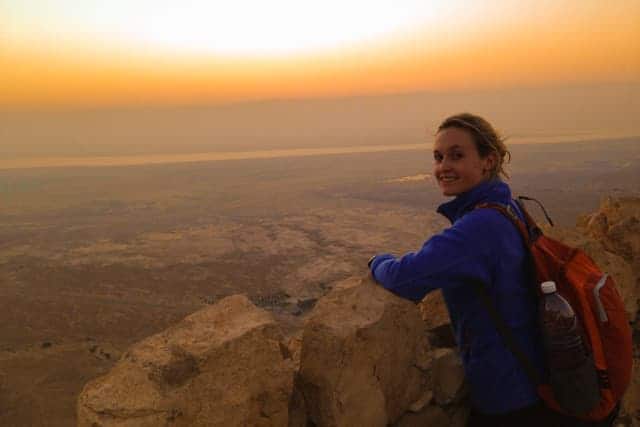 A fortification built by King Herod between 37 and 31 BC, Masada is known more for being the site of mass suicide in 72 AD, when nearly 960 Jewish took their own lives as a show of defiance to the Romans who were about to swarm Masada, two or three years after they had conquered Jerusalem.
A place of historical significance in marking the fall of the Kingdom of Judea, it now stands as a UNESCO World Heritage site, where you can wander among the many ruins.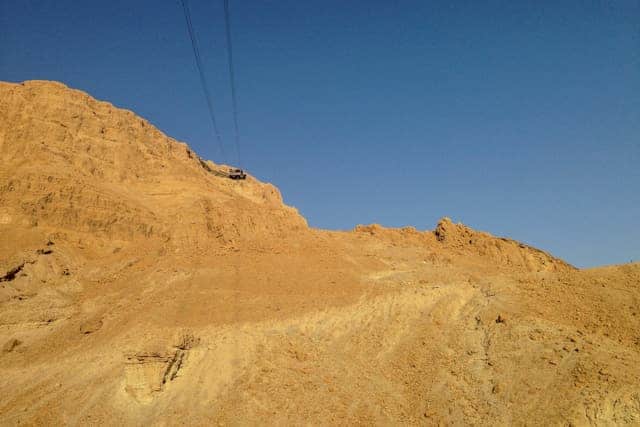 It might be pitch black when you start the hike up, but the taxing one-hour climb through the winding 'Snake Path' is a picturesque race with nature as sunlight slowly creeps in brighter and brighter as you journey to the top. The orange hues not only guide you but wrestle for your attention as you regularly stop to take a look over the distant Jordanian mountains.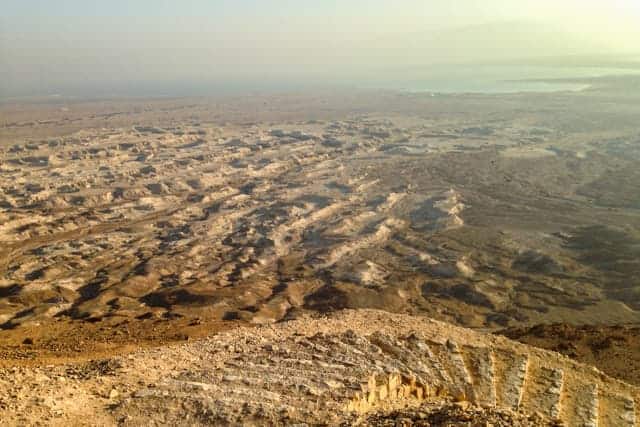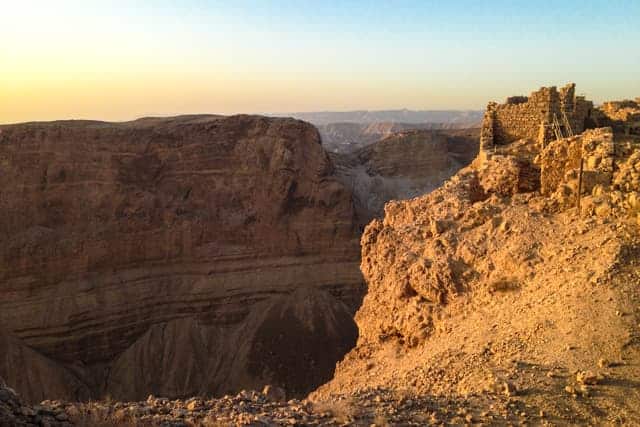 Not only is it a dazzling climb, but the most enticing of views stands at the top – 400 meters (1300 feet) from the lowest place on Earth, the neighbouring Dead Sea – where you enter an arena of happy tourists eagerly awaiting the official marker of the new day.
The Beatles' "Here Comes the Sun" jubilantly blared from a portable stereo as people cheered and hugged – a magnificent and emotional moment before a stroll around the rubble and ruins of the old walls and palaces and the 45-minute walk back down!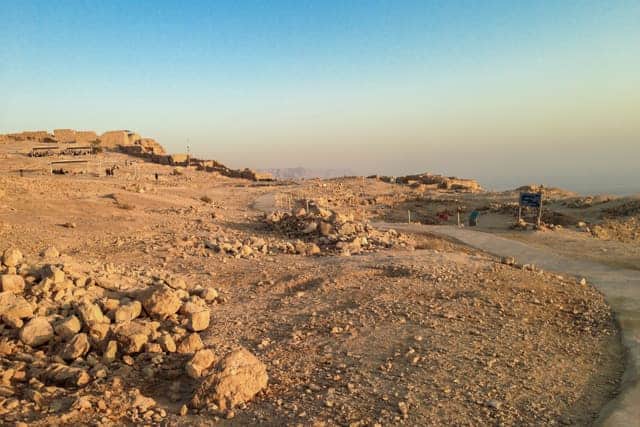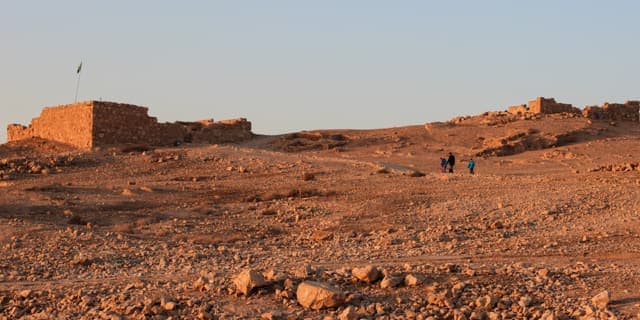 Visiting the Ein Gedi Nature Reserve
A short drive from Masada and close to the shores of the Dead Sea is the vast plains of the Ein Gedi Nature Reserve, where lush greenery and trickling streams merge with spectacular cliff faces and beautiful waterfalls – an oasis in the desert.
Its unique climate was welcomed – the sun was beaming, yet only two hours north, Jerusalem was covered in snow! It almost felt as though we were in a different country.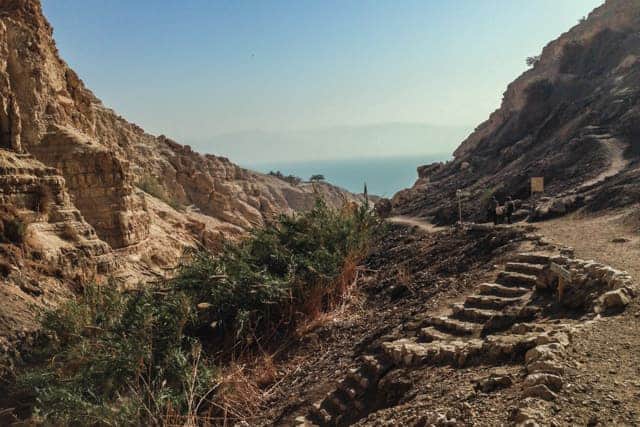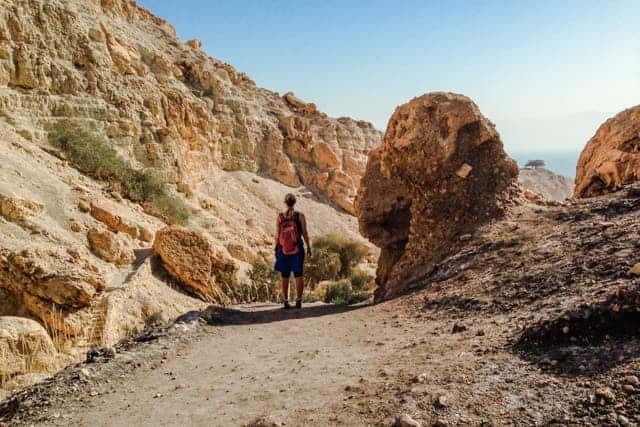 We only had around 90 minutes to explore the park as part of our trip, although this was actually long enough to hike to all three waterfalls (the main one being David's Waterfall) and back again without rushing. It's not an arduous trek, but you still get to live out a mini desert adventure in one of Israel's scenic natural spots.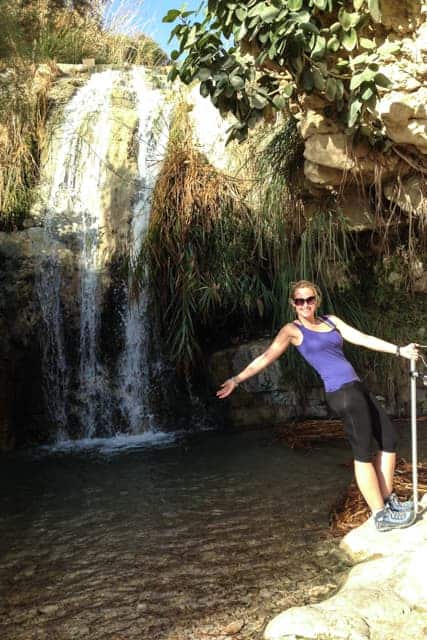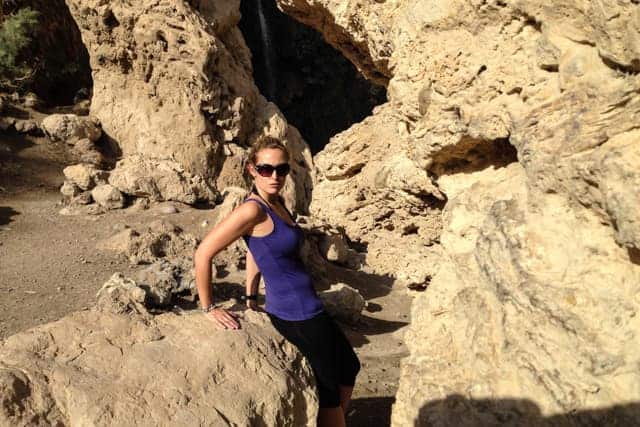 Floating in the Dead Sea in Israel
Most people visit the Dead Sea from Jordan and look out across the waters to Israel, but the lowest point on earth – at 427m below sea level – is just as accessible to play around in on the Israeli side.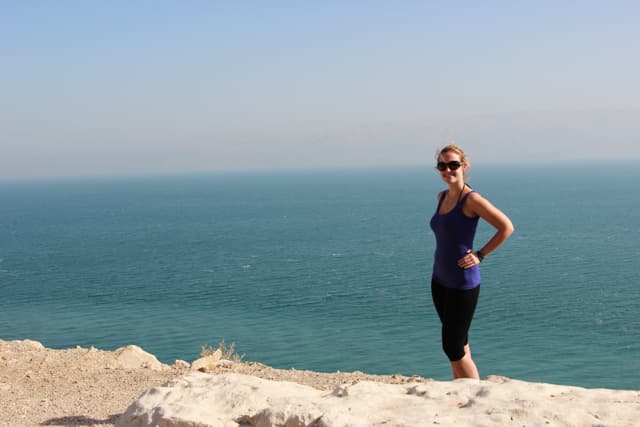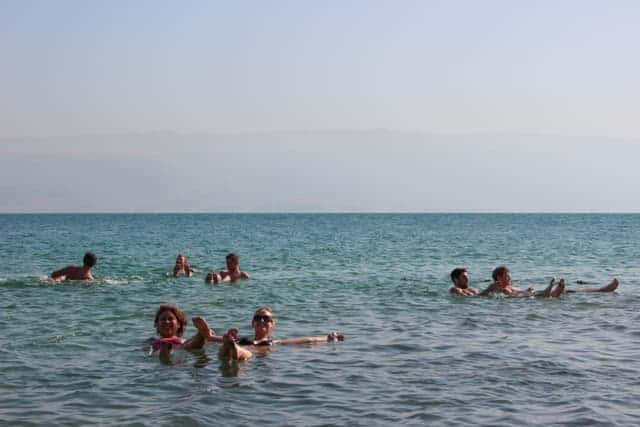 The perfect end to a day of hiking and exploring, we braved the slight chill of the air to float in the salty waters and cover ourselves in the famous healing, mineral-enriched mud.
While a lake, the Dead Sea is given the name because no living thing thrives there due to its salinity. This means we humans are the only life forms which inhabit it – floating, posing and giggling away without a care in the world.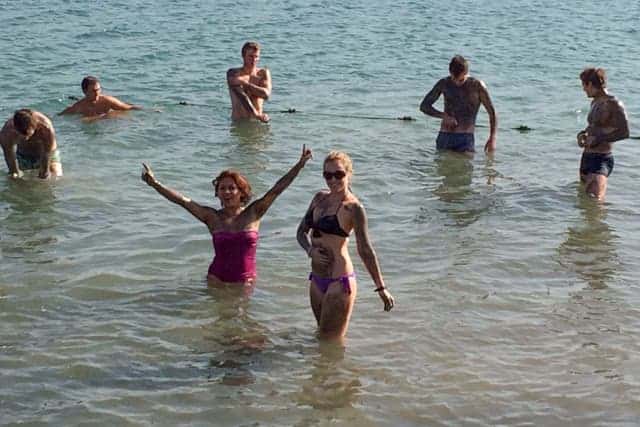 Was it healing? Absolutely. I emerged with a few red marks that looked like giant bites, and my face was red because I decided to war paint my cheeks with mud. However, this soon disappeared after a couple of hours, and my skin felt incredible.
This is one place where you will feel happy, relaxed and healthy, at the same time as bonding with those around you in a bubble of extreme fascination. It's also one of the most spectacular landscapes you can stand/swim/wobble/float/play in, and for that alone, it is a must-see.
I can't wait to go back… especially during the Israeli spring when the sun will be beaming, the tunes playing, and the beers flowing. You can't get more perfect than that.
With Israel being as geographically diverse as it is culturally, I recommend packing your hiking gear, your bathing suit and your inner-intrepid spirit when you visit here and factor in some time away from the big cities, even if only for one day.
Things to Know about Southern Israel
While entering an area of the West Bank, this area is within 'Zone C' – the area under full Israeli control – which doesn't require passport checks.
This full-day trip costs £48/ €58 / $79 and includes transportation to all sites, to and from Jerusalem and entrance to the private beach at the Dead Sea.
Abraham Tours was one of my partners during my recent trip to Israel. They didn't pay me to say that, it's my honest opinion, but they did give me a complimentary space on the fun bus for the day… so that I could get my hike on outside of Jerusalem and then tell you all about it.