Borders of Adventure® is one of the leading culture and adventure travel blogs, looking at the world with a socially conscious angle to change perceptions of misunderstood places.
It remains one of the first and original independent travel blogs pioneering social, historical and political reporting alongside adventure-culture destination narrative.
Journeys to Change Perceptions.
Focusing particularly on misunderstood destinations, the website constantly strives to address topical issues relating to travel practices affecting traffic footfall to a country to overcome misconceptions.
If travelling to a well-established or popular destination, Borders of Adventure aims to find a different angle to entice readers to dig a little deeper and see more of it outside of the must-do lists.
Borders of Adventure is primarily written in an easily digestible, journalistic reporting style, with articles accompanied by professional photography to remain wholly informative.
The underlying message of the content posted is to inspire readers to travel differently, adventurously, responsibly, and purposely.
Brand Campaigns and Branded Content
Becki Enright is a brand comms copywriter and award-winning professional travel blogger with 20 years of combined experience. Having represented some of the biggest consumer brands at some of the UK's leading international PR consultancies, as well as her experience as a full-time travel blogger, she is conversant in the benefits of brand partnerships, campaign awareness drivers and on-target message delivery.
Becki has already worked with many travel companies, adventure brands and tourism boards over the past 10 years. She is available for press campaigns, specific tailored tours and ambassadorship, which will provide your brand with a successful outlet to reach an audience looking for adventurous and cultural travel with greater insight.
This is based on a contractual agreement with set content deliverables, based on an industry day rate or overall project fee.
All content posted will contain a disclosure stating the partnership.
Becki will only undertake partnerships with companies that adhere to the values of Borders of Adventure:
Keeping business in the hands of the locals.
Responsible and ethical travel and socially responsible travel practices, such as animal, indigenous and child welfare.
Changing perceptions of that which is unfairly misrepresented.
Inspirational and safe travel for independent travellers which is not condescending or scaremongering.
[This allows for both a targeted brand approach for you and relevant content for the readers of Borders of Adventure]
Tourism Board Partners

Travel Brand Partnerships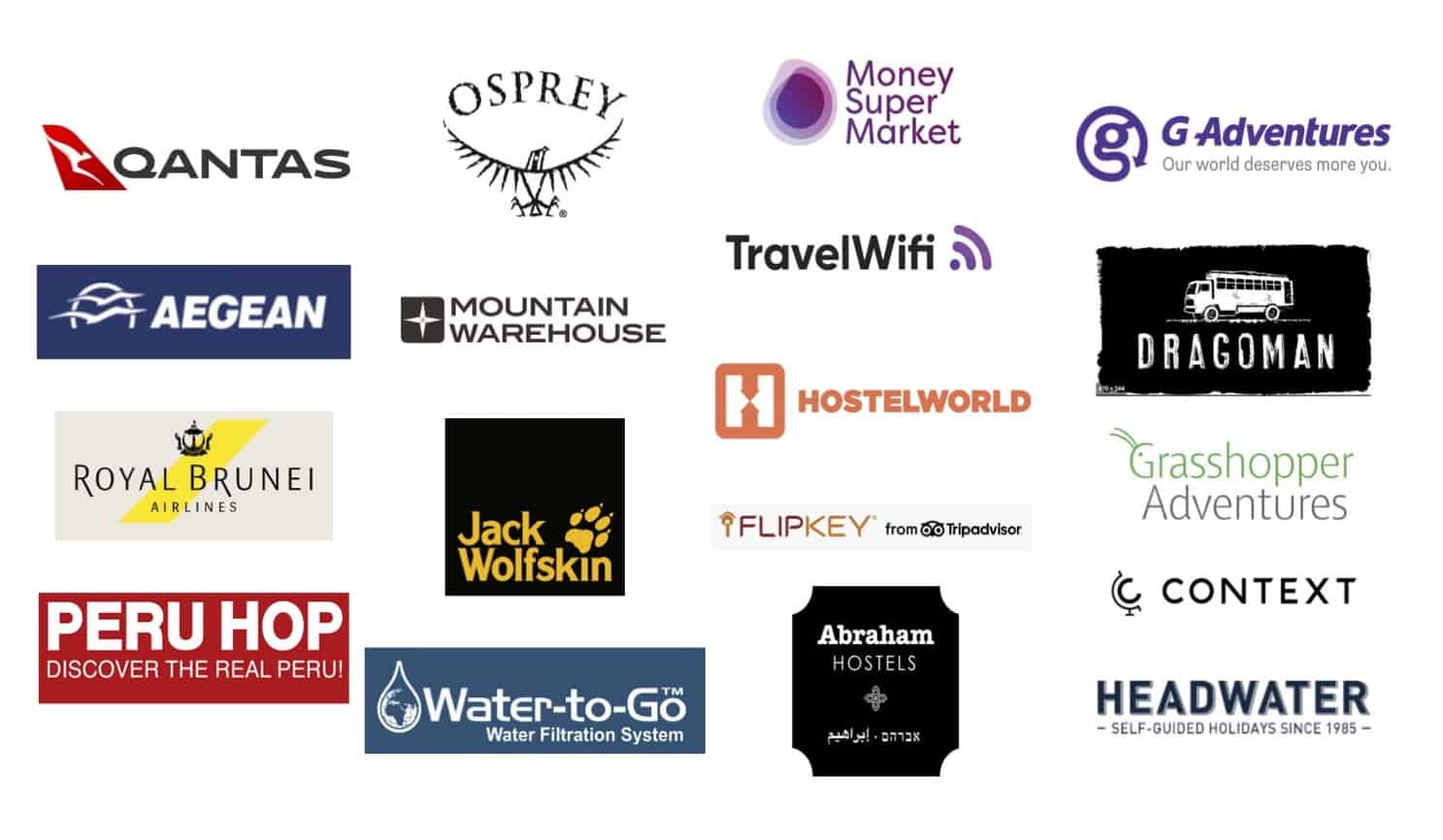 Insights & Statistics
Audience Overview
Borders of Adventure has its strongest following in the UK, Australia and the US and captures its young professional, independent traveller target.
Women: 45%
Man: 55%
Readers are predominantly aged 18-34, college-educated and experienced in travel.
Social Media Overview
Twitter followers: 20K +
Facebook fans: 8.4K + and 9.2K + followers
Instagram followers: 15K +
Pinterest followers: 300K monthly viewers
Industry Awards
Borders of Adventure has won and been shortlisted for the following accolades and awards in the travel press industry.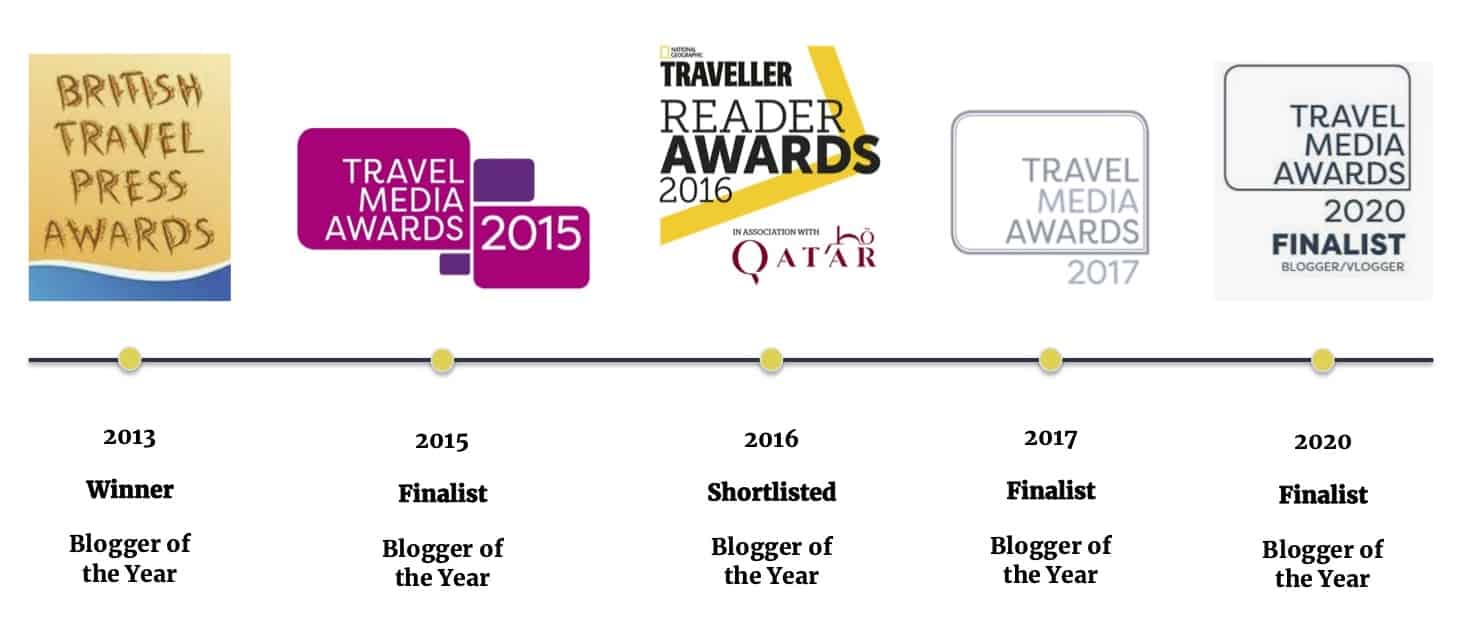 Professional Associations
Borders of Adventure is a member of the following professional organisations and networks:
British Guild of Travel Writers – The BGTW is a community of over 250 accredited writers, photographers, bloggers and broadcasters. They are the trusted body for independent and expert editorial comment and content on global travel.
iambassador – An international collective of the world's top travel influencers, developing innovative digital marketing campaigns.
Captivate – An group of digital storytellers who reach an audience of UK travellers.
Professional Ambassadorship Programmes
Global Influencer Programme
Becki joined the global programme of G Adventures with internationally renowned bloggers coming together to encourage travellers to explore the planet in a meaningful way and help change people's lives through immersive travel and small-group adventure.
Industry First, Year-Long Collaboration with a Tourism Board
Borders of Adventure was (and remains) the official UK Ambassador for Austria Tourism, uncovering the country over the course of 12 months, breaking down the cliches and highlighting the real diversity of the country. The project was called Year In Austria and was the first collaboration of its kind in the travel blogging industry.
Professional Freelance Writing
Becki also writes for other travel publications and can tailor articles for specific audiences and wider markets.
See the full list of commissioned articles and media work as examples.
[Please do not contact regarding commissions for free articles in exchange for 'exposure'. All correspondence of this manner will be deleted]
Paid-for Advertising Listings
A variety of advertising options are available, and rates are competitive but flexible, including:
Native advertising, tailored to house style. Borders of Adventure will list all content in this style with the 'in conjunction with' disclaimer for reader transparency.
Listings in the Travel Resources or Travel shop sections, after reviewing the product or service relevant to the audience.
Competition hosting, where Borders of Adventure can advertise your product in an interactive manner.
[Only travel-related content that matches the tone and ethos of this website will be considered]
Reviews
Borders of Adventure is open to reviews relating to:
Guesthouses, hotels, hostels, homestays and alternative accommodations
Adventure activities, trips and excursions that adhere to ethical and safe practice
Unique tourism drives and campaigns
All modes of transportation, from new airline routes to slow multi-country bus travel
Adventure travel clothing and equipment and stylish casual travel wear
Apps and social media tools relevant to the travel market
All reviews are fair and honest, and include a full disclaimer for reader transparency.
What We Won't Do
No form of advertising will be listed on this website for free. Do not contact me with free content or 'free exposure' offers. Any commercial exchanges fall under my advertising rates.
Please do not send any requests for free feedback and review. Unfortunately, I do not have time to test every new app and travel itinerary website in the making. Please do not contact me to upload my blog posts and add tips and content to such platforms for free.
Contact & Request a Media Kit
Should you represent a brand or company that promotes these values and would like to work with Borders of Adventure in a mutually beneficial partnership, do e-mail Becki via the contact button below.