Having go-to travel resources you can always rely on is always helpful when you travel a lot. Even though I'm more likely to go with the flow, rather than plan heavily when it comes to mapping out my next adventure, there's still all manner of research and preparation that has to be done before and during any trip. Scrolling through travel resources, top tips lists and relevant booking websites can essentially be the boring element of travel, but you never know what useful information and money-saving tips you might stumble upon.
Whether it's securing the best flight deals, planning train and bus journeys or looking into tours that cover more the trickier to travel destinations (or where you cannot travel to independently), these travel resources are my regular go-to information hubs for planning and booking everything that's needed for great exploration.
Travel Resources for Small Adventure Group Tours
I've travelled with G Adventures since 2004 when I first visited Asia, and more recently I used them for my Everest Base Camp trek. I love their community ethos, the use of local guides, socially responsible travel practices, such as animal, indigenous and child welfare and giving back to community projects and charities.
While I'm rarely on group trips unless it's necessary, tours are a great option should you be travelling to a destination that tricky to navigate or a destination that doesn't allow independent travel for particular nationalities. Or, if you are simply looking for others to enjoy the experience with.
I am now one of their brand ambassadors – a G Adventures 'Wanderer' – encouraging travellers to explore the planet in a meaningful way and to help change people's lives through travel.
You can find G Adventures reviews in the following articles on destinations where I took their trips.
G Adventures Peru review – Responsible travel in Peru and on the Inca Trail
G Adventures Kilimanjaro review – Lesmosho route and Serengeti safari
G Adventures Tibet review – Overland from Nepal
G Adventures Ecuador Amazon review – Local Living in the Amazon Rainforest
G Adventures Colombia review – Lost City Trek and Caribbean Coast
G Adventures Everest Base Camp Trek review
G Adventures Iran review – Discover Persia tour
G Adventures Egypt review – Egypt Upgraded trip
Dragoman is one of the leading overland travel experts, and I travelled around Mongolia for three weeks with them. Their huge trucks are like transformers, opening out into lots of compartments that house tables, chairs, tents, and other storage – like a mobile home for the more adventurous. I highly recommend them for exploring more desolate and vast landscapes that would be hard to traverse solo.
Travel Resources for Planning a Travel Trip
The one essential element of pre-planning before arrival in any destination is to know whether you need to have a visa beforehand or whether you can get one on arrival. Project Visa is one of my top three go-to travel resources when planning my next trip – it lists the visa requirements of all countries, and also outlines where embassies for that particular country are all over the world, should you need to apply before arrival.
Fast becoming the new go-to travel resource over the trusty guidebooks, Wikitravel lists everything from must-see sites to decent accommodation, concisely and knowledgeably.
Everyone knows about Trip Advisor, and even though it was once known only as space for those wanting to vent their negatives experiences, some elements of it, with a little digging, can be a comprehensive travel resource, ranking properties and attractions and hosting useful forums for discussion.
From Emirates to EasyJet, Expedia has pulled together a very handy guide to hand luggage, where you to quickly check the exact sizes of the hand luggage and hold weights you're able to carry onboard a flight. I've been caught out a few times with my small suitcase, which has been OK in size for one flight carrier, but slightly too big for another.
This travel resource also allows you to determine which airline is the best value for money when it comes to the all-important inclusion of luggage allowance.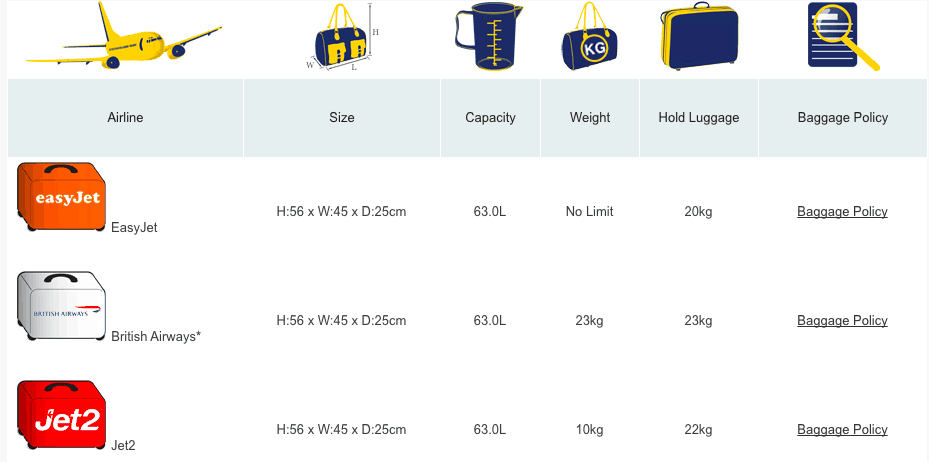 This is a quick fix guide and booking service for local attractions in all regions of the world – a great resource should you be short on time for elaborate online searches or without a guidebook.
Travel Resources for Detailed Travel Guides
I'm a Lonely Planet fan and while I don't use them religiously, I do use them for quick reference or to show a local when I need some direction. I've tried using PDFs but much prefer the print, especially since I use it a lot to call ahead for accommodation or the address and language translations. I buy mine from Amazon to score the best deals, but always keep an eye out on the Lonely Planet Publications website for sales.
I was informed many times that the most popular print travel resources were not that useful for China travel, and I was correct. On the one hand, China is so huge and constantly changing, it is hard to keep up; on the other hand, it is essential to have a backup when travelling here with all its frustrations. When I was asked to review Panda Guides my first thought was that I wish I had used them during my 10 weeks there. Each in-depth guide is written by expats and local writers without being overwhelming, the maps are clearer, and they contain useful information such as 'Side Trips' from major cities, including info on distance and exact breakdowns of how to get there. There are all the top tips you need, alongside detailed pricing and timings, these are handy when you will often find yourself unable to get hold of this information easily, quickly and without expert miming skills. There are even overviews on topical issues such as air pollution and an extensive list of food dishes with Chinese characters included (and to think I walked around with my favourite eggplant dish scribbled on a piece of paper!). Highly recommended.
Travel Resources for Booking Hostels and Hotels
I use this to search for deals on hotels, local guesthouses and hotels in areas where hostels and other ultra-cheap accommodation may not be as widespread. You can also browse accommodations according to preferences such as being near the main monuments and attractions, the beach or shopping districts, which I think is a nifty addition!
This website has always been my quick-fix travel resource for all hostel bookings. Although under the same umbrella company as Hostelbookers, I still look on both websites despite most of the properties being the same – because room allocation to each varies, what you may find is booked up on one may not be on the other.
YHA has for a long time carried with it the reputation of 'traditional youth hostel' while the majority of others market an independent niche, theme or boutique style. However, with a £25million investment, the face of YHA hostels across England and Wales is changing with creative makeovers to its range of buildings, castles, mansions and campsites.
I last stayed in the YHA London St Pancras and was pleasantly surprised. I got a private room right in the heart of London before an early flight – a cheaper and more sociable option than an airport hotel. Lounge spaces are funky, the atmosphere is now more inviting and the food is cheap and plentiful. The bedrooms are still rocking that 'school trip' hostel look, and I hope in time that changes, but as a hostel chain emerging from a years-old bland reputation, I highly recommend giving YHA a chance. I'm certainly more curious to see how more YHA offerings are across the country now.
I have yet to stay with a local using Couchsurfing but it is a great travel resource for meeting people in new cities, since events and meetups are regularly listed, alongside general forums should you need any assistance. It's worth having an account set up just for these things alone.
Travel Resources for Working In Exchange for Free Accommodation
This site links volunteers to organic farms and smallholdings where you can learn about 'organic lifestyles' in exchange for free food and accommodation. Each continent has its dedicated WWOOF (Willing Workers on Organic Farms) site that you need to sign up to, and lists an overview of the average minimum hours and how many opportunities are available.
Help Exchange is volunteer work in exchange for free accommodation and food on farms, backpacker hostels, lodges, horse stables and even sailing boats. It's free to join and all you have to do is fill out a few simple infoboxes before searching for relevant job posts all over the world.
Travel Resources for Finding Cheap Flights
I always go to Skyscanner as default, mainly because the comparison tool for prices and timings is easy to use, and since I've always found great deals through them. The iPhone app is just as handy too.
This site compares over 700 flight sites for the best deals, and I use it alongside Skyscanner to check for the best prices. It also has a great blog resource for extra inspiration.
I recently met the guy who runs this flight comparison website, which has been around for many years and was one of the first of its kind. After spending some time on the site I managed to find some similar flights deals to my other two go-to resources, with only small differences. Every bit of saving helps!
Opodo is another popular and well-established search engine for flights and is one of the multiple platforms I use to cross-reference deals before making a final decision. I've always heard about money-saving hacks for flights when booking on specific days of the week and months of the year and Opodo has now released a flight purchasing overview (alongside the quick-reference guide below which I found).
It turns out booking a flight on Saturday can make you save you around 4%.
Travel Resources for Finding Cheap Rail Tickets
The great thing about GoEuro is that you can plan your trip across multiple transport platforms (flights, trains and buses) in Europe. For example, following some time in Germany, I wanted to source the quickest and cheapest way to get to Istanbul. A quick search on Go Euro told me to get a train from Dresden (where I was) to Berlin and to take a flight from Berlin to Istanbul. This handy Europe travel resource saves you a LOT of time, working out the best overall route, listing cheapest to most expensive and shortest and longest route options.
The ultimate train bible, this site has saved me on many occasions, especially in Asia, where language barriers have made finding out about train times and ticket bookings slightly difficult. The Man In Seat 61 details trains times for almost everywhere and includes ferry timings and other useful transit information.
For further tips on Europe Travel check out my Handy Tips For Travelling Through Europe By Train
I use Network Rail mainly for the timetables since it lists all routes and timings for all the trains across the UK. I then revert to the Trainline make a booking since it lists advance ticket discounts and money saved on choosing alternative times.
Travel Resources for Round The World Trip Planning
RTW Experts offer travel planning, advice and booking services. They are a part of the Flight Centre, so a widely connected resource with outlets worldwide. RTW Experts have agents you can contact online. Normally, following a request, an agent will be assigned to you.
Travel Resources for Finding Comprehensive Travel Insurance
This insurance provider is one of the best out there, but known for ultra convenience and peace of mind – you can purchase or extend your policy at any time, anywhere in the world, which means not having to return to your home country to set up a new policy should you decide to extend your travels. Get a Quote
Safety Wing is new to the travel insurance market and aims to build a global social welfare safety net. Alongside travel coverage, it also focuses on extensive medical travel insurance – a great option for those looking to work abroad or be in one place outside their home country for a period of time. Safety Wing's other unique positioning is that it is made specifically for remote workers and digital nomads, where you don't have to be on home turf to book your policy. Coverage policies are sold as 28-day auto-renewable subscriptions, with the option to cancel or pause at any time.
This was my main insurance provider and the only one in the UK who agreed to renew my policy after one year while on the road – I can extend while outside of the UK for a further six months. After that, I couldn't. I find Covermore to be comprehensive on all things including personal items and electrical goods, as well as covering a huge list of adventure activities without a hideous excess charge. At the time, I booked through Round the World Experts, who managed my policy extensions while on the road.
Travel Resources to Help With Buying Travel Gear / Travel Packing
I'm often asked about what I pack for long trips, my top recommendations for equipment and my favourite and trusted travel brands. Being on the road for so long has meant testing out many items to find my top picks and knowing exactly what to pack. For an extensive overview of my recommended travel gear, please head over to the Borders of Adventure Travel Gear page.
Travel Resources for Finding Pre-Paid Cash Travel Cards
I now use the Caxton FX which I've found is a lot easier to use, has an instant cash load function, allows you to switch currency balances easily and has an easier online user face. It remains a popular choice among travellers.
I first used the Travelex Globe Cash Passport prepaid cash card as the rates were once lower, loading money onto it straight from my bank account. It's a more secure way of withdrawing money abroad and you are only charged a flat usage fee on purchases, which is much better value than traditional Credit and Debit cards.
Easy to navigate and use, I use this website for all manner of quick comparisons, from the best savings accounts and credit cards to comparing the best travel insurance deals. Ideal for setting up a savings account pre-travelling and being prepared financially when you are on the roads.
Travel Tips and Inspiration
Below are some travel resources I have written, or which I recommend, to help with saving, pre-planning and independent travel:
Travel and Money
Travel and Transport
Travel Advice & Top Tips
Some of the travel resources listed here contain affiliate links – should you purchase anything from the particular site, it is of no extra cost to you.