Disclaimer: This post contains affiliate links to handpicked partners, including tours, gear and booking sites. If you click through or buy something via one of them, I may receive a small commission. This is at no extra cost to you and allows this site to keep running.
Use these Europe train travel tips on how to find and buy cheap train tickets and the best resources to plan your Euro rail trip.
Travelling in Europe by train can be as memorable a part of your experience alongside sightseeing. It's a way to see a country or region's outer edges and absorb it all at a slower pace, and it's a means to travel cheaply across the continent.
I always encourage travellers to utilise the vast train network that exists across Europe. Over 30 countries are connected by railroad, stretching from Ireland to Istanbul. From each country's regional networks to the well established Eurostar, to multiple month InterRail passes, city-hopping on the railroad less travelled can be more cost-effective and culturally insightful than taking the quick and easy option of a flight.
I've grown to love train travel and see its benefits, including the scenery, the ability to reach places airports can't, and the opportunity to travel locally. And while planning, booking and executing a rail adventure may seem daunting; it's actually a lot easier than you think.
Planning Your Euro Train Trip
People automatically overestimate the number of hours it takes to get from A to B in Europe. It takes me 2 hours and 15 minutes to travel from London to Paris when I travel with Eurostar. Other destinations like Lille and Brussels take just half an hour longer. In Germany, one of the longest railroads connecting Leipzig to Dresden took less than two hours with its well-revered Deutsche Bahn service. Europe may not have the Shinkansen bullet trains of Japan Rail, but the major connecting routes are not as tiresome as you think. Besides, breaking up a journey with various stops, as I did when travelling from Venice down to Rome using Italy's Trenitalia network, result in more city breaks, and more adventures.
Don't assume that you will always need to block out an entire day for train travel when in reality you can take a morning train and reach a destination in time to have the whole day to explore.
Another thing to bear in mind, if time is limited, is to check the weather forecast for the week ahead to avoid cancellations and delays. That really is a pain in the arse and counts towards the non-fun side of train travel.
When To Travel in Europe by Train
Europe is Vast – Plan by Region
The best time to get across the channel by train depends very much on your interests, and, of course, the weather. England is unpredictable both in weather and punctuality, but journeys from London to the Peak and Lake Districts up north are unmissable. A city like Paris is so beautiful that it is perfect to visit it all year round (I've been in August and December). Other cities, like Lille and Brussels, are more beautiful during spring or summer when the atmosphere is more alive.
Be Flexible
The key is to be flexible. Even at peak seasons, Eurostar runs promotions, including cheap return tickets for £69 to all three of its destinations. The difference between this deal and paying the full price can come down to something as simple as being able to travel the day before or after you had originally planned.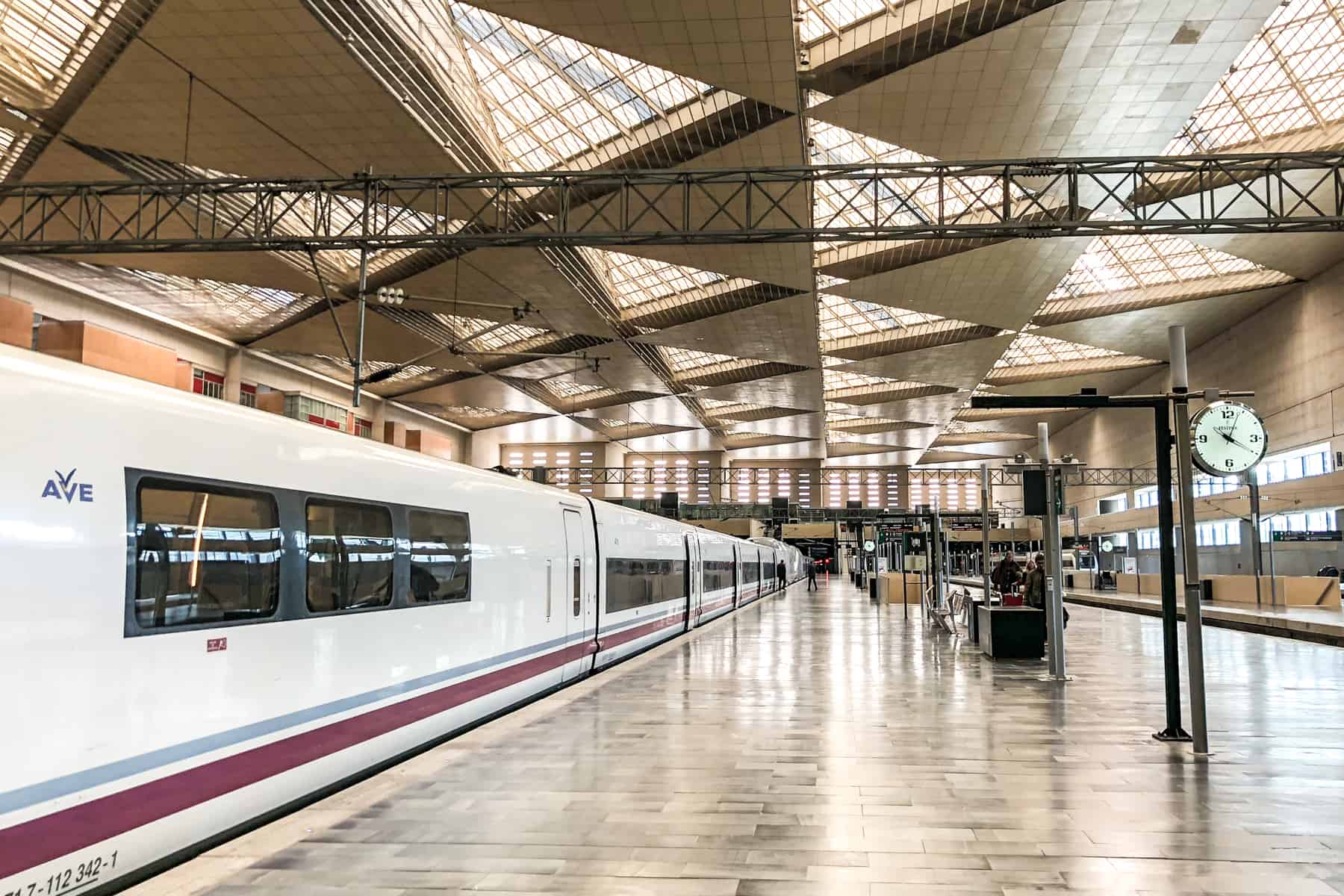 Buying Cheap Train Tickets Online
Every major train company in Europe has a website where you can easily find prices, timetables and cheap deals. Check their homepages regularly or subscribe to train company newsletters to find the best deals.
Booking as far in advance as SIX months before travel can land you some of the best early-bird deals
Being willing to travel during the week and outside working hours is not only cheaper but often results in a more relaxed environment to travel in.
Booking at least two-three days prior to travel will ensure you have a guaranteed seat for a reasonable price. I left booking a train ticket in Germany until the morning of travel and paid nearly a third more than the price I was quoted on lines just a few days before. Major fail.
More Than Just a Train Ride
A lot of train companies offer a 2 for 1 discount on Museums and other activities, which is an added bonus.
If you are feeling brave enough, why not offer you, neighbour, to visit a museum together? It's a nice way to start a conversation and a great way to explore the city your planning to visit.
Trains to Other Destinations – Beyond Western Europe
Since the first stop for most travellers to the UK is London, and beyond that France or Belgium, I used cities like Paris, Lille or Brussels as an example of easy and cost-effective train journeys, alongside Germany and Italy since they are popular travel destinations.
However, from these key destinations, you can easily explore the rest of Europe including Romania, Serbia, Bosnia, Montenegro, Bulgaria and Greece. An easy way to do so is by using InterRail Global Passes.
My other favourite resource is The Man in Seat61, which I have religiously used in Europe and across the world since it includes ferry timings and other useful transit information.
Europe is both accessible and, if planned accordingly, within a reasonable budget, but the best bonus of all? Looking out of the train window. You'll see more of Europe travelling by train than you thought possible.