Disclaimer: This post contains affiliate links to handpicked partners, including tours, gear and booking sites. If you click through or buy something via one of them, I may receive a small commission. This is at no extra cost to you and allows this site to keep running.
For this review of FlipKey, I was offered a discount to use towards an apartment rental in exchange for an honest overview of their service.
I've used various rental sources during my travels but with FlipKey being one of the newest apartment rental market offerings, I was keen to see how it was trying to stand out against other platforms which are already well known and used.
When I visit a destination on short-term visits, I find that apartment rental for multiple days is a cheaper option than a guesthouse or a private room in a decent hostel. And after constant moving, slow travel and slumming it, I want the comforts of a kitchen, living room and enough ground space to spread out.
When using FlipKey, I found it useful and fairly cost-effective for both single and group rentals, although you can find cheaper options on other platforms. However, the best idea in a big city such as London (where I put this platform to the test) is to seek out up and coming areas in order to make your money spread further. That means more days in the city, without feeling as if you are paying a huge rent.
Making a Single Booking on FlipKey
I was able to source a beautiful apartment in the central and cool and up and coming East London suburb of Dalston for around £75 a night, splitting the cost with a friend. When not able to share the cost, I look for rooms in houses where I essentially get the chance to live with a local – which I regularly do outside of London. This works out even cheaper and at half the daily price.
With a growing underground and overland system in London, even 15 minutes from the centre of the city is still central enough. Look outside of the touristic hubs, find an apartment five minutes from the tube, and you'll find you get more for your money.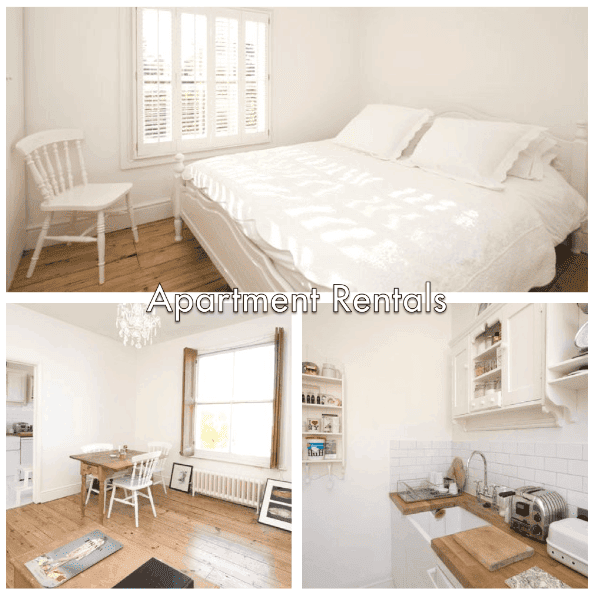 Group Bookings on Flipkey
Finding an apartment rental for four people all returning to the capital for business was a challenge, especially with trying to find a big enough property without bursting our budget. Once again, East London won, hands down. This time, I got to stay in a huge house in Stratford, minutes from the overland station and in a quiet, nondescript neighbourhood of Maryland.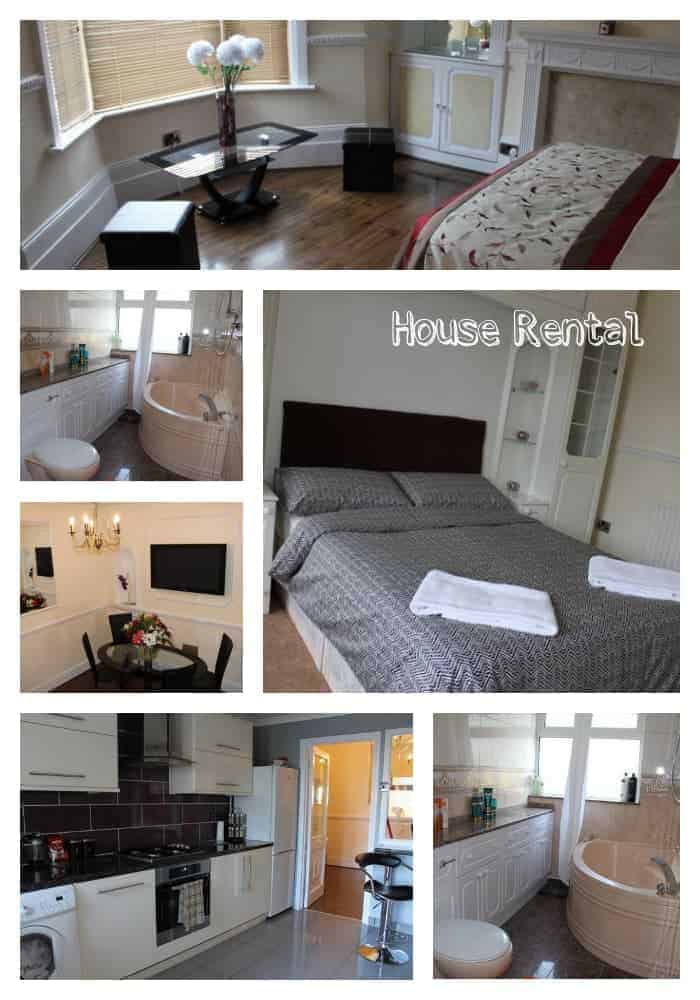 When researching London rentals, don't underestimate areas on the overground and DLR lines. They are super quick at cutting through the normal 'tube' traffic and even being 'all the way out East', I still got to key areas of the city within minutes.
Choosing FlipKey
An advantage to FlipKey when it comes to other apartment rental services is that it covers over 11,000 cities in the world from Europe, South America and the Middle East, with over 240,000 vacation homes and includes rentals on private islands. Compare that with the 10-50+ cities on some rental sites, and you've immediately got a lot more choice to play with.
How? FlipKey is a part of TripAdvisor – the largest and one of the most trusted travel websites in the world – which means a larger community of travellers and a larger pool of honest feedback. While this can be a little overwhelming, I was not limited in choice nor faced with a list of apartments with little or no reviews from other travellers, and this, in turn, made the process of choosing a whole lot easier.
Review of FlipKey: Pros
A lot of rental choices. I found apartments all over London, but especially in some of the up and coming neighbourhoods like Hackney and Dalston. On other rental sites, I find the more tucked away or 'new' areas are not as prominently listed.

Overall, the fact I can find apartments rental anywhere from Lebanon and Madagascar, to the French Guiana and the Galapagos Islands, is a massive tick for a traveller like me who might just stumble upon these places and want to settle for a while.
Instant booking. The website features a 'book now' option, limiting the backwards and forwards messaging with the owner that normally accompanies a standard apartment rental booking. Rest assured that all owners are verified by FlipKey, and of course, there is still the option of conversing with the owner if you like to ask questions about the location, nearest transport links, inventory etc. like I do.

However, if you are familiar with the area, then this is a handy and instant option for securing your booking.
Destination trip ideas. Stuck for ideas on where to visit and stay during certain seasons or national holidays? FlipKey has a variety of handy articles listing some inspirational hotspots and apartment rental listings in those areas.
High quality. The majority of properties have an average rating of 4 stars or higher, which means the choice of apartment rentals is likely to be top quality.

Review of FlipKey: Cons
A wallet-draining deposit. I'm all for paying a deposit since it's only fair the owner has a safety net in case of any damage claims, but with FlipKey, I had to pay a hefty £500 deposit which, although returned without any problems, took over a week to go back into my bank account.

This amount of money is not something many people have to spare, and waiting this long to get it back was a little nerve-racking, to say the least. If this could be rectified, I would say FlipKey is close to an ideal booking system.
Overall, FlipKey is simple to use, easily navigable and goes one step further with providing a travel hub of articles to help you choose a location. I wouldn't hesitate to use them again (although the deposit issue is a huge factor in my final choice), and I'm already looking at apartments for my forthcoming trips to Europe and the Middle East. With such a large database connected to TripAdvisor, it would be almost impossible not to find the type of apartment you are looking for… or to even be tempted to live locally in areas you never thought was possible to do so.