Disclaimer: This post contains affiliate links to handpicked partners, including tours, gear and booking sites. If you click through or buy something via one of them, I may receive a small commission. This is at no extra cost to you and allows this site to keep running.
Making excuses not to go travelling? Finding reasons not to travel? Here are the solutions to put your travel dreams into action.
So you tell yourself: I want to travel the world. Yet, you find plenty of good excuses not to go travelling. Your heart says go travel, and your mind finds excuses for not going somewhere.
Just by thinking about going travelling, you are more on the side of wanting to and that's a good place to start.
The beauty of human nature is that we all possess different qualities and while some of us are naturally stronger willed, others take a little more time to realise a need for change and the means to make dream travel happen. But that doesn't mean realising a dream is impossible, even if it is difficult to process.
And so it becomes the task of the strong-willed person to pass on the wisdom to those needing a step on up the 'can do' ladder. There really are no excuses NOT to go travelling.
I've lost count of the number of times people have told me that they would love to be able to do what I am doing but they can't, and it's usually followed by the one convenient means of hiding from a challenge: a list of excuses.
Unless you are actually really and truly happy in life (and I'm blessed to know people that are and who really have no desire to travel) then the word 'can't 'doesn't exist. Finding the courage to break from conformity does. Instead, start thinking about how.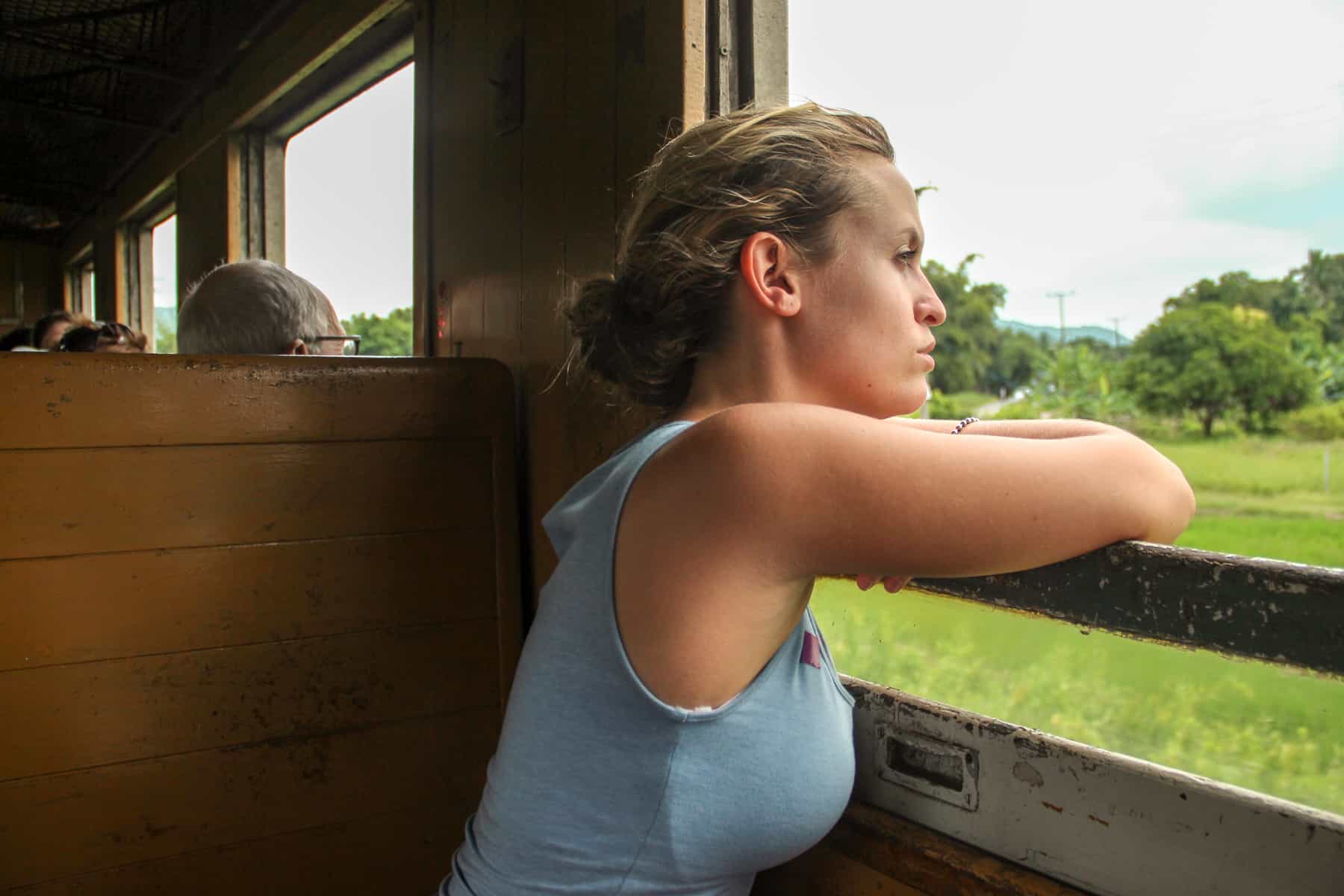 Excuse Not to Go Travelling: "I can't afford it"
How to travel the world with no money. This one bugs me the most which is why I am starting with it – because you can afford it as much as you can afford massive nights out on the town and extending the contents of your wardrobe. Maybe you need to find an excuse for not going out!
Ever since I announced that I was leaving for long-term travels I've had scowling comments including "You must earn loads," and "You are so lucky," or "There's always dad to help you, right?"
I was bringing in a decent enough wage to live comfortably, but I worked in media so I was hardly on the scale of the banker's bonus. I certainly don't earn enough to be able to save £20K for an around the trip easily and my parents don't fund me through life. It's simply been a process of hard work and extreme willpower.
All in all, I was lucky since the opportunity to take a long-term travel trip didn't just come to me: I made it happen. I had to make changes to EVERY aspect of my life over 18 months to two years to save for the trip. I made travel affordable: I ate differently, I socialised less, and I didn't buy new clothes and daily take-out coffee. You'll be surprised how much you are able to save.
The Solution: Ultimately you

will

have to change your lifestyle.
The reality is that it's all down to sacrifice. If you want something that badly, you will adapt to make it happen.
Set an achievable goal and get into a savings routine.
There is no denying that it's really tough having to go cold turkey on life's regular luxuries. But even if you sacrificed just some of the small things to save £100 a month for an entire year, that would be enough for a return flight to Bangkok and to travel through Asia for a whole month. Travel is as affordable as you make it and it's easy to constantly compare cheap flights and decide on a destination.
The Excuse Not to Go Travelling: "I don't have anyone to go with"
You want to find someone to travel with, and that's perfectly ok. But, when someone stops holding your hand through life, it can be a very liberating process.
When I made the decision to travel around the world, I didn't have anyone to go with either. No one wanted to go to the exact same places or was willing to make changes in their lives to save the same amount. The only potential candidates were the very young embarking on a GAP year – with a mentality and itinerary that in no way matched my own.
Sometimes the thought scared me, but mostly I got an adrenalin rush just thinking of the complete independence I would have and the people I would meet along the way. I was joining the growing ranks of solo female travellers who are doing just fine.
I was a solo and single traveller at the time, which meant I had no ties and no responsibilities to anybody other than myself. No one to answer to or have to begrudgingly compromise with or who would flake out on me. You can't argue with that.
Meeting people on your travels is memorable, although sometimes you might be grateful for your own company, because you will most certainly come across a bunch of annoying things travellers say. But it's all fun in the end.
You might not have anyone to leave home with, but you will find people along the way. So really, you will (at most points on the road) be with someone.
The Solution: Think of the positives of solo travel
You'll gain confidence and life skills by learning to be self-sufficient.
You'll make new friends because you will have to force yourself to interact in different social situations, but most of all, you will undertake a huge life-changing adventure: a personal achievement that tops any other in my eyes.
Test yourself
Book a weekend away on your own. I can still remember the rush I felt when I first got on a plane on my own and I distinctly remember the daunting feeling of getting to the hostel and then later forgetting all about it when the wine and gossip were flowing. And if it's really not for you after this, at least you tried it to know.
Join other solo travellers
There are plenty of amazing tours out there for people in this situation, and I have mostly travelled this way in parts up until now. Choose a tour where you have lots of free time for your own exploration and you will have the best of both worlds.
READ MORE: How to tell your Parents you are Going Travelling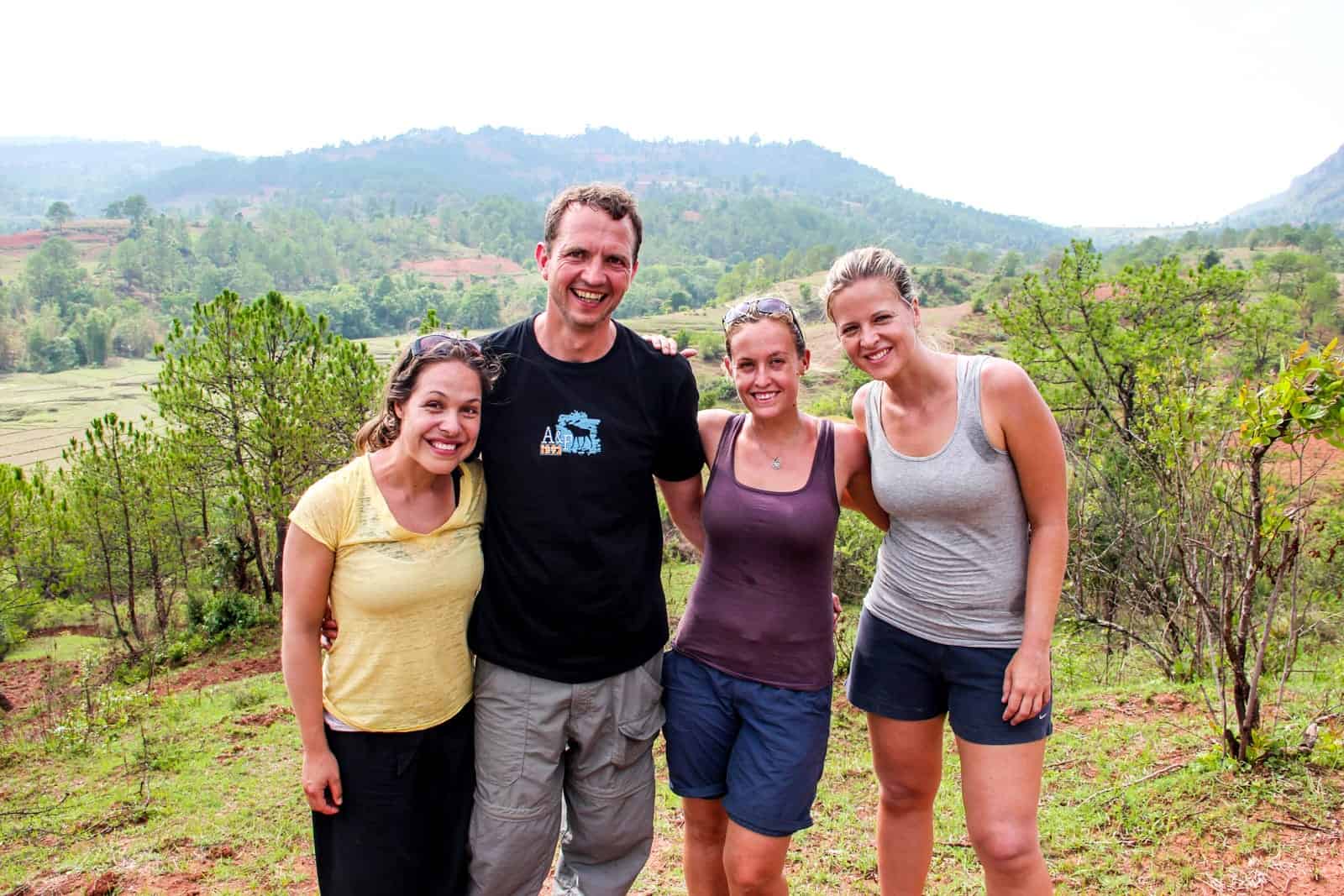 The Excuse Not to Go Travelling: "I'm in a long term relationship. I wish I'd done this when I was single."
You are not going to be expelled from travelling circles or not fit in because you happen to be with someone. Check out the many travelling couple blogs out there to see that this is actually a happy and successful way to travel. There are even blogs detailing couples travelling with their children!
The Solution: Follow your heart, regret will always linger.
Answer this: Are you staying put because you want to or because you think you have to?
There are two parts to this: one simple and one blunt. If you are both passionate about travelling then you can support each other in the process to make it happen. You can overcme the 'I can't afford it' scenario by saving together and sharing the pain of mutual lifestyle changes and you overcome the fear of travelling alone.
But if your other half doesn't want to and you really do, then you may (sadly) have to assess your compatibility. I was in this predicament and it took months of thought, heavy discussion and someone trying to compromise my plans: "I think if you were away for three months that would be okay I guess." It wasn't okay because I wanted to travel for longer and I loved that thought more.
I broke the barriers of conformity.
The Excuse Not to Go Travelling: "It's too late now / I'm too old."
You are never too old to travel. It's more a case of: I want to travel the world but where do I start? I'm actually glad I didn't do a GAP year at 18 or in my very early 20's when I had less cultural understanding and less maturity. I was approaching 30 at the time of the first long travel trip, was eight years into a decent career and I felt as though I had honed enough life skills that would come in handy on the road.
I've met people in their 40's and 50's, both single and married, that sold up everything to leave even if just for a few months.
Times have changed and age is no longer an issue. Material possessions and money tied up in property seem to be less of a desired norm. I have no doubt it's probably a lot easier for my generation to drop everything for a while since we generally have more security and less fear to do so, but no matter what age, I've learnt from these people that it is possible.
The Solution: Negotiation, saving or retirement.
Those who I have met had either negotiated time off from work following a long period of service to the company, were able to save for longer in order to have enough to live on when returning home, are working abroad and using it as a base to explore other destinations, or have simply waited until retirement to do what they always dreamed of.
Take a leaf out of the 95-year-old backpacker in Australia that made headlines. There are no excuses that overshadow that guy's achievement and he's proof that if you want to keep travelling, you can.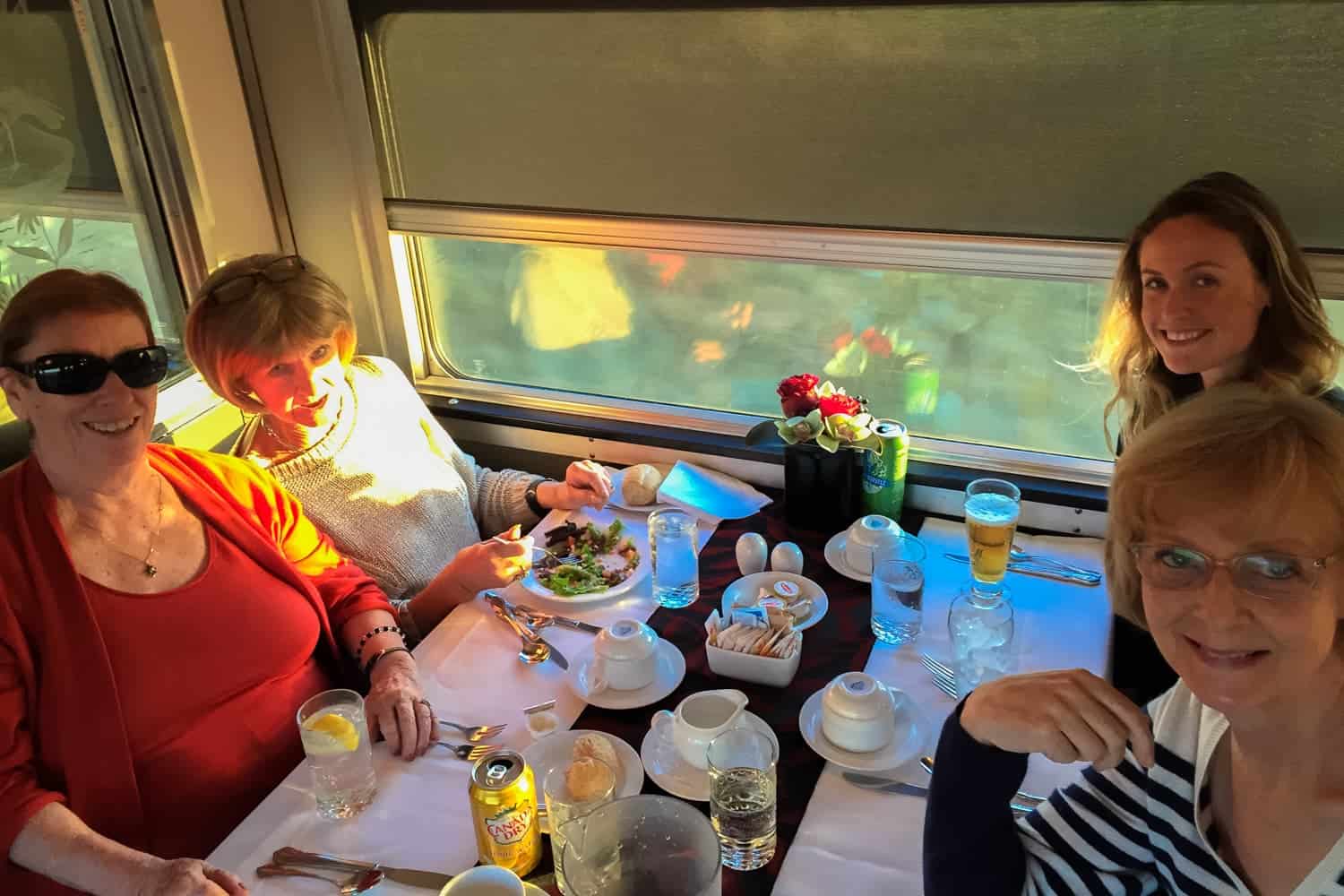 The Excuse Not to Go Travelling: "It will affect my career and I'll find it hard to find a job when I come back."
I bet you would find a ton of good excuses to miss work if you could. But to put it simply, travel won't harm your career if you want to take a break from it.
I have many friends who returned from long term travels and landed jobs within weeks. Of course, it is dependent on your level of experience as to how easily you can snap up a job on return, but when I've asked Directors (and people in positions to hire) their thoughts on this it is not seen as detrimental to someone's career. There may be some employers that don't like it, but then would you want to work for them?
So many people do it, that's it's no longer off-the-scale outrageous. Plus, many people work while travelling, so it can actually boost your skills, not just your life experience. You are hired not just for the skills you bring to the table but for who you are. Travelling can be an aid to this.
And who knows if you will want the same job when you come back? I'm using my time out as a tester for what makes me happy and to potentially make a career steer into development and charity work.
The Solution: Choose a job with travel benefits.
If the thought worries you, look out for companies that offer sabbaticals after a certain period of service. You could get from three to six months off, and have a job to return to.
Use travelling to boost your CV.
Personally, I actually feel more at ease that I am travelling with a CV full of eight years worth of career experience which essentially acts as security should I need to find a job that pays well in order to top up my funds.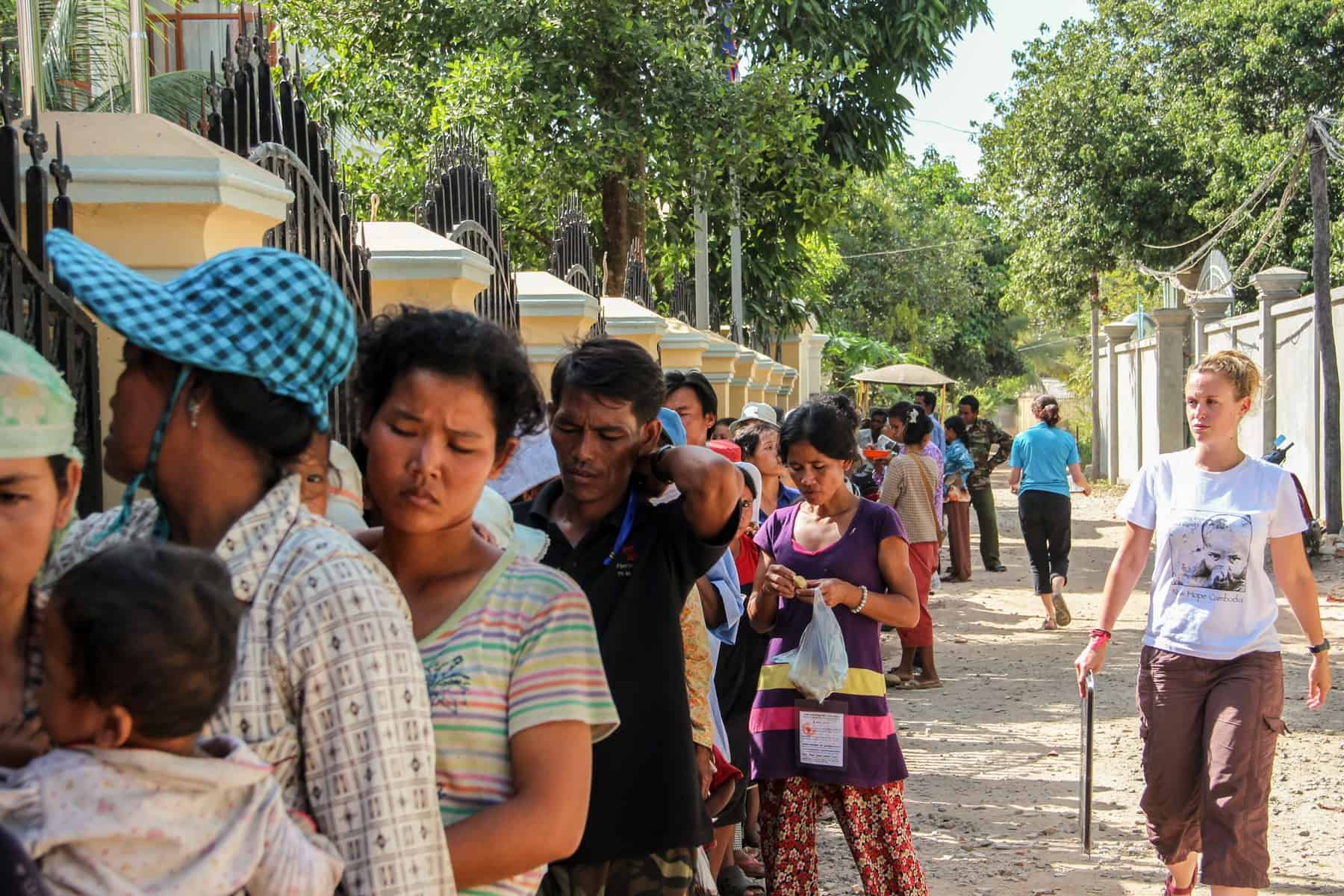 If you find yourself full of excuses to get out of things and not be able to travel, think again. Change is difficult, but it's possible.
Is there anything else, not listed here, that you feel is holding you back?