Biking the Danube Cycle Path in Austria is one of the country's best outdoor adventures. The mighty European waterway of the Danube River weaves 410 kilometres through Austria, changing direction twice and continuing east towards Bratislava. A lifeline of the country, the Danube carries you through varying regions, cultures and historical periods – a lifeline of the country whose entire length you can cover in parallel on two wheels.
The Danube Cycle Path allows you to follow the route of Europe's second largest and second longest river along its winding Austrian banks. Flowing through Lower and Upper Austria and connecting to the capital, Vienna, the Danube feeds one of Austria's greatest offerings.
That you are never too far away from nature, even when you find yourself engrossed in urban culture in one of its biggest cities.
I sampled a short section of the Danube River's huge course 'hycling' between the Upper Austria villages of Haibach to Aschach, as part of my weekend exploration of Austria's third largest city of Linz, located 20 kilometres further along.
It was a chance to join the many avid hikers and cyclists and further fuel my obsession with the Danube and how it dominates Europe on its journey through 10 countries.
My first taste of it was paddling its still waters by kayak in Serbia, before moving to Vienna where I used its path when returning from Bratislava, passing medieval castles, abbeys, ruins and imperial residences on the way. In Austria the Danube cuts through swaths of countryside, farmlands, vineyards, National Parks and quaint riverside villages. It also connects two of Austria's main cities (Linz and Vienna) where contemporary arts museums and edgy subcultures have made a home on its margins.
I began my day with a small hike that wound me up to a viewpoint of Schlögener Schlinge – the stunning view of the bend in the Danube River.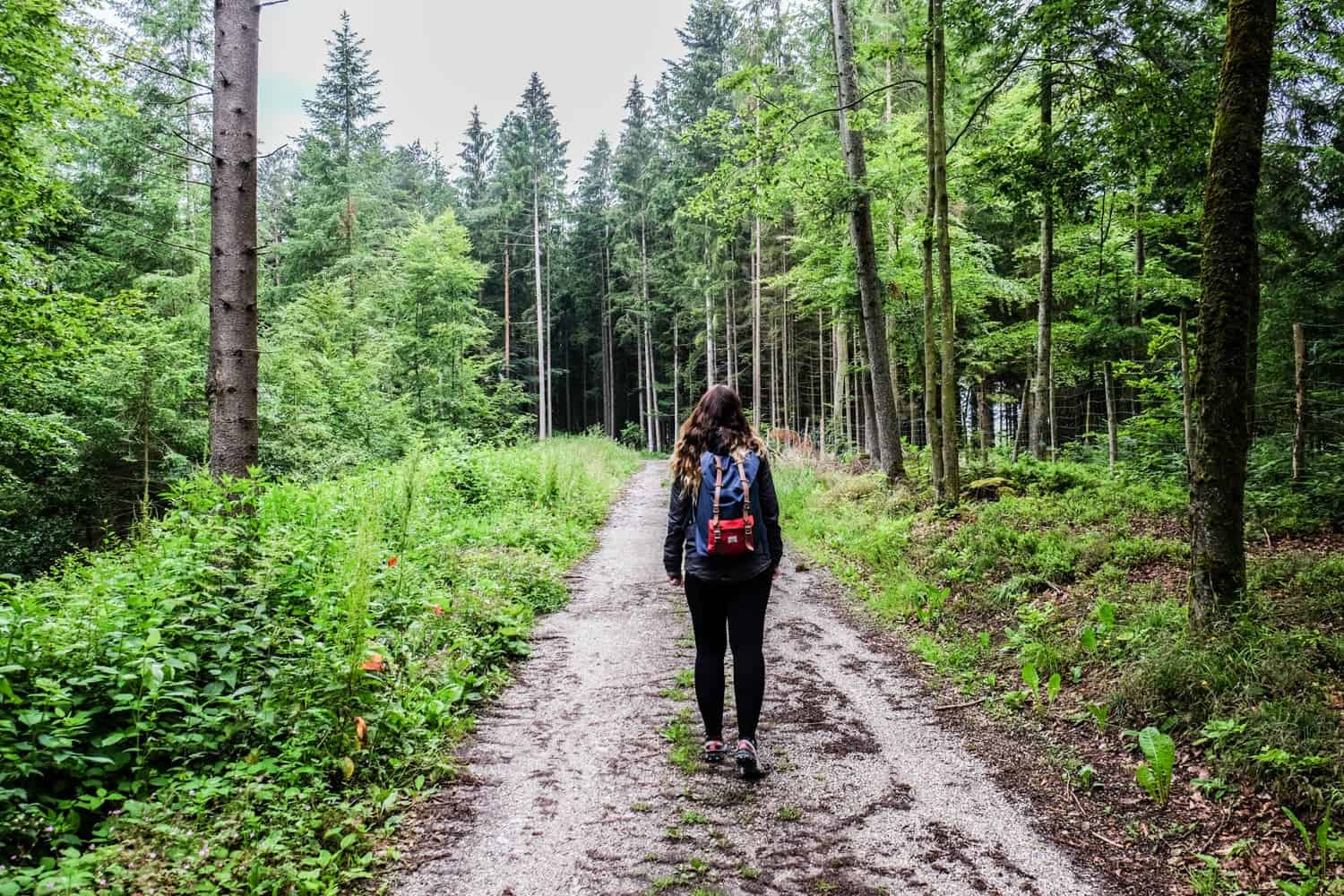 Located 30 minutes above the village of Schlögen, this elevated view is nature's window to the Danube's 180-degree loops – dramatic, snaking turns that occur only in Austria. The viewing platform is only a light trek up, where you also get a panoramic sweep of the Donauleiten forest range.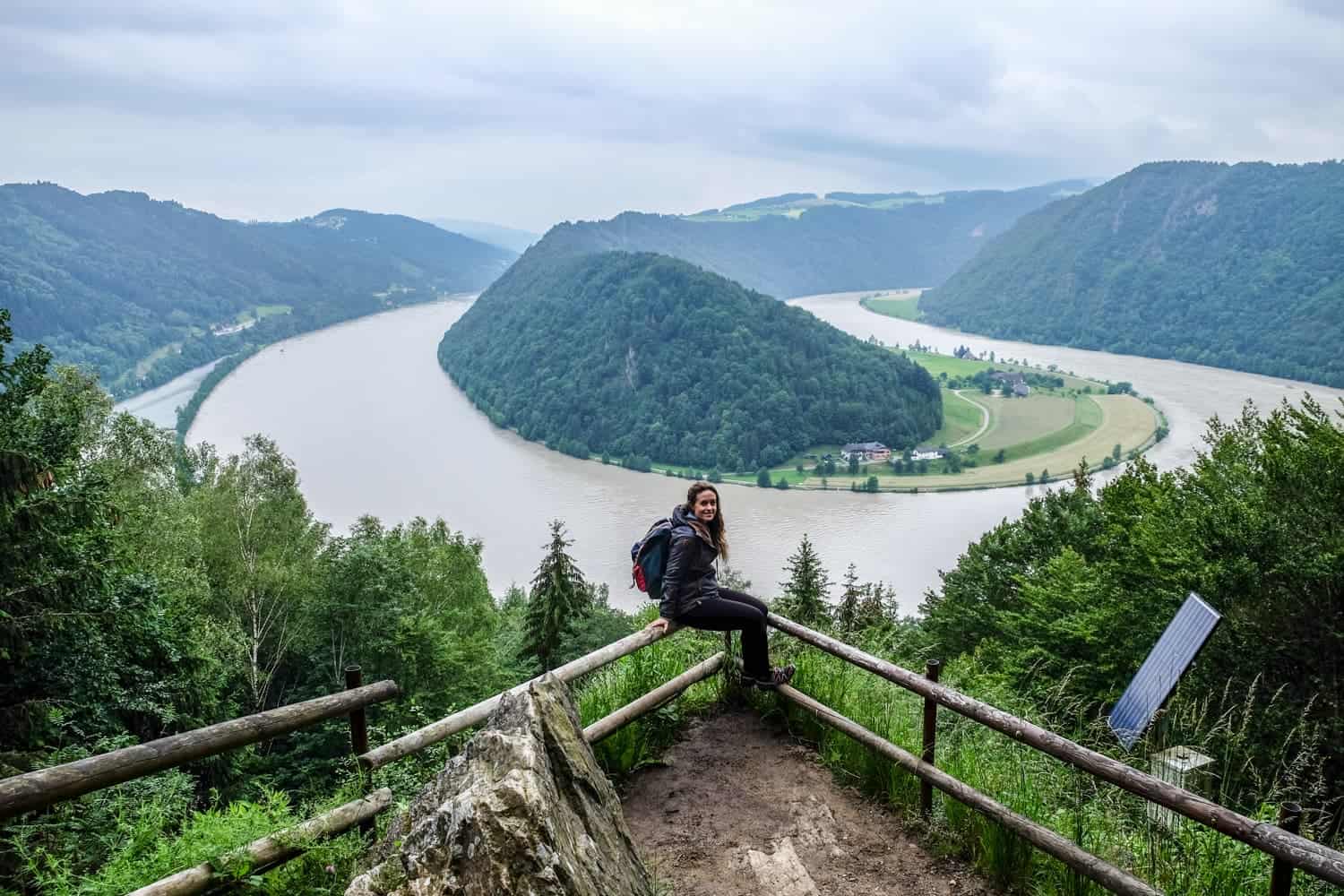 I picked up my hired bike at one of the adjacent Haibach village hotels and begin my afternoon of cycling to Aschach – one of the more architecturally rich villages filled with gothic, renaissance and baroque buildings. It took me a leisurely three hours to cycle my short section, stopping along the way to admire the craggy rock faces, dense woodland, tiny villages and open-nature parkland.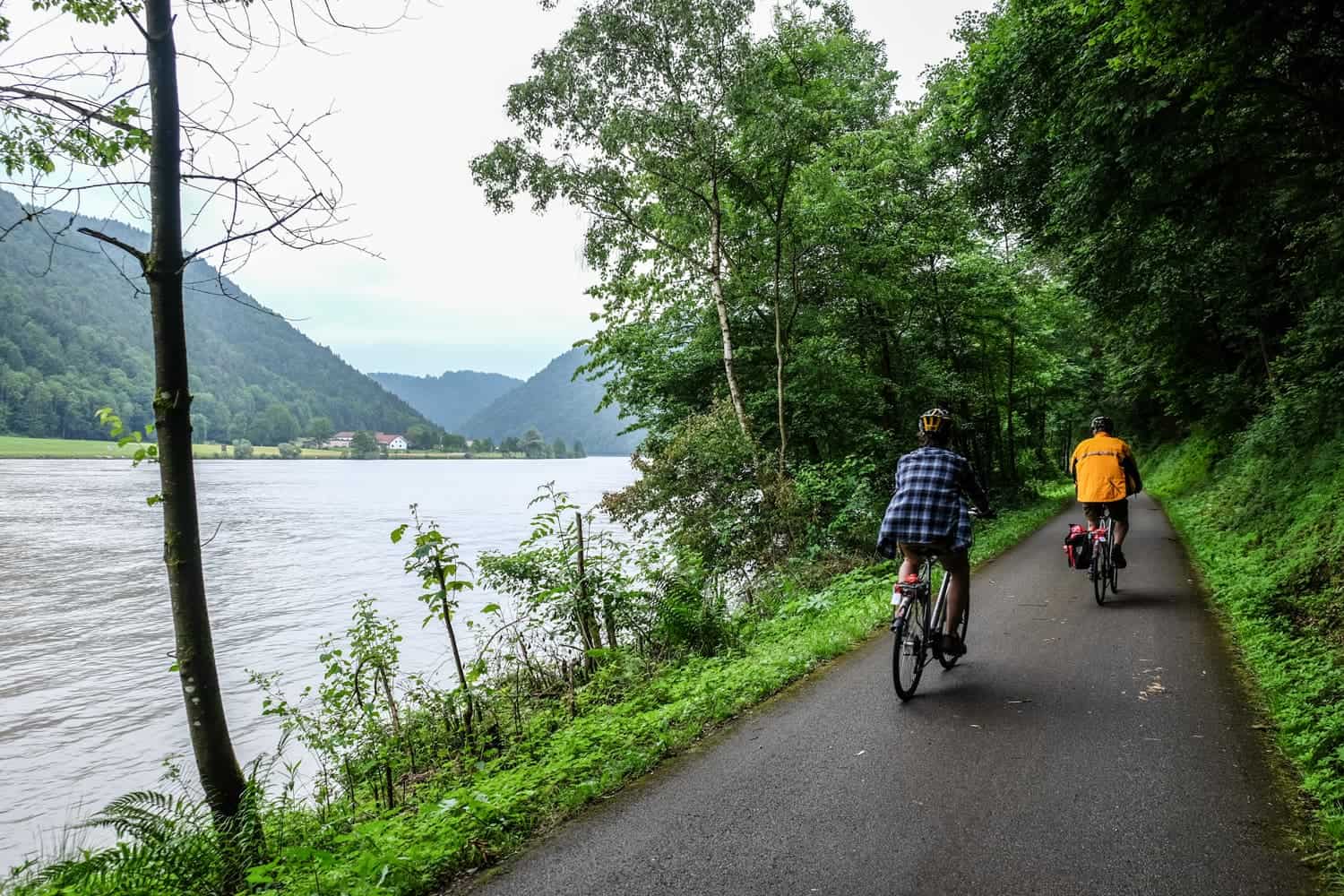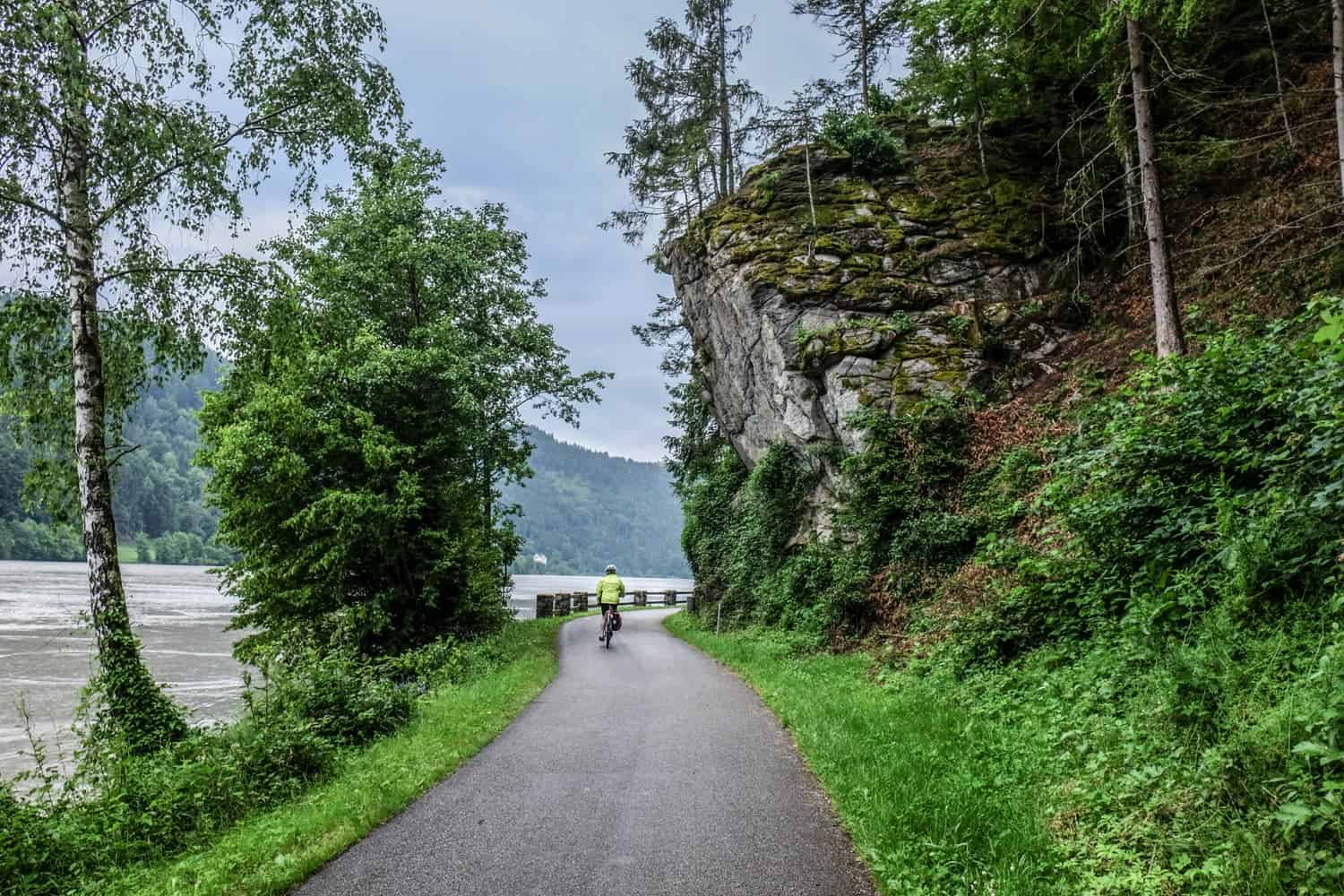 Following the Danube Cycle Path in Austria allows you to travel slowly through nature, while absorbing Austrian culture and historical landmarks on the move as you eventually loop through bigger towns and cities. Bus routes can also help shorten the journey – which in my case meant getting back to Linz.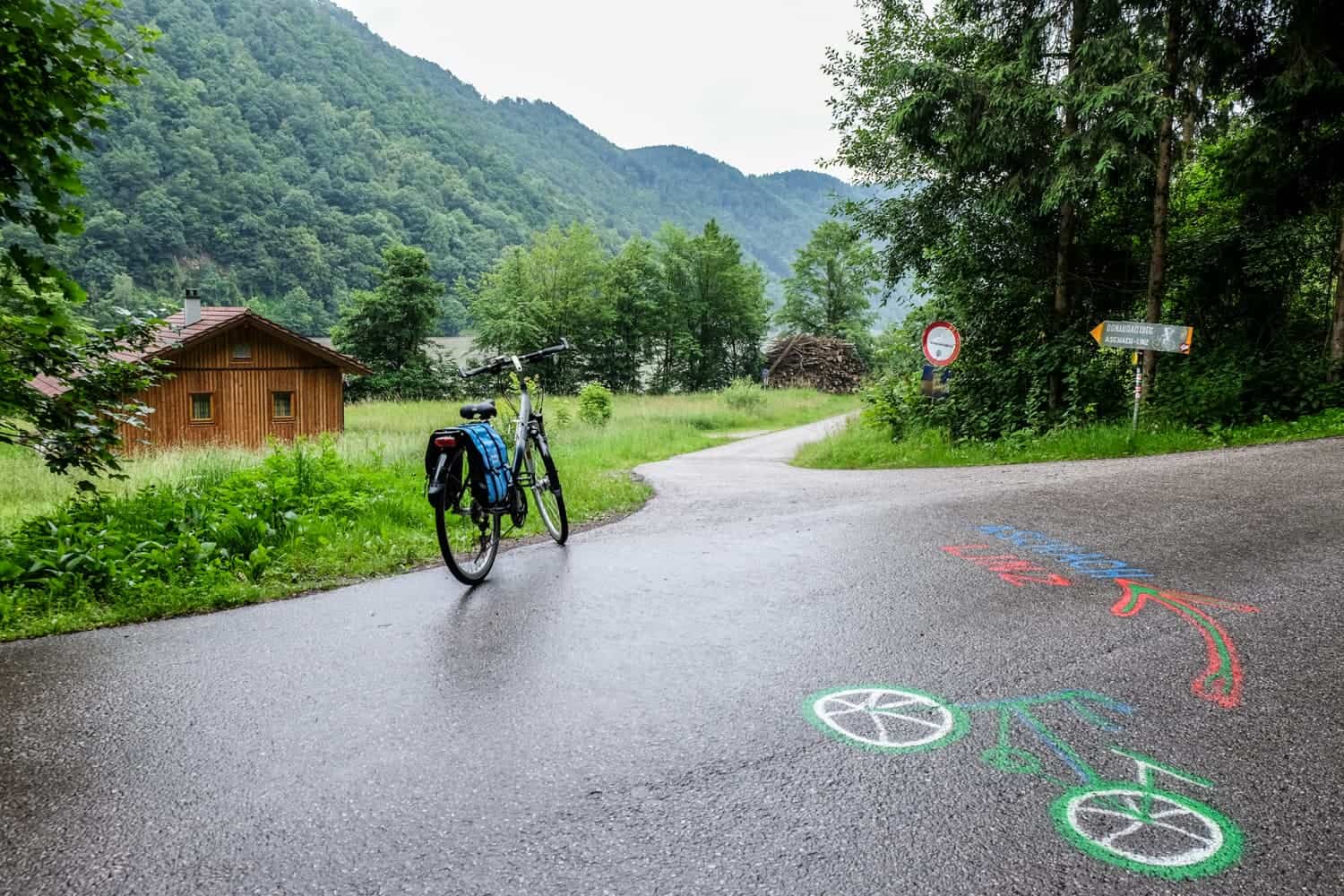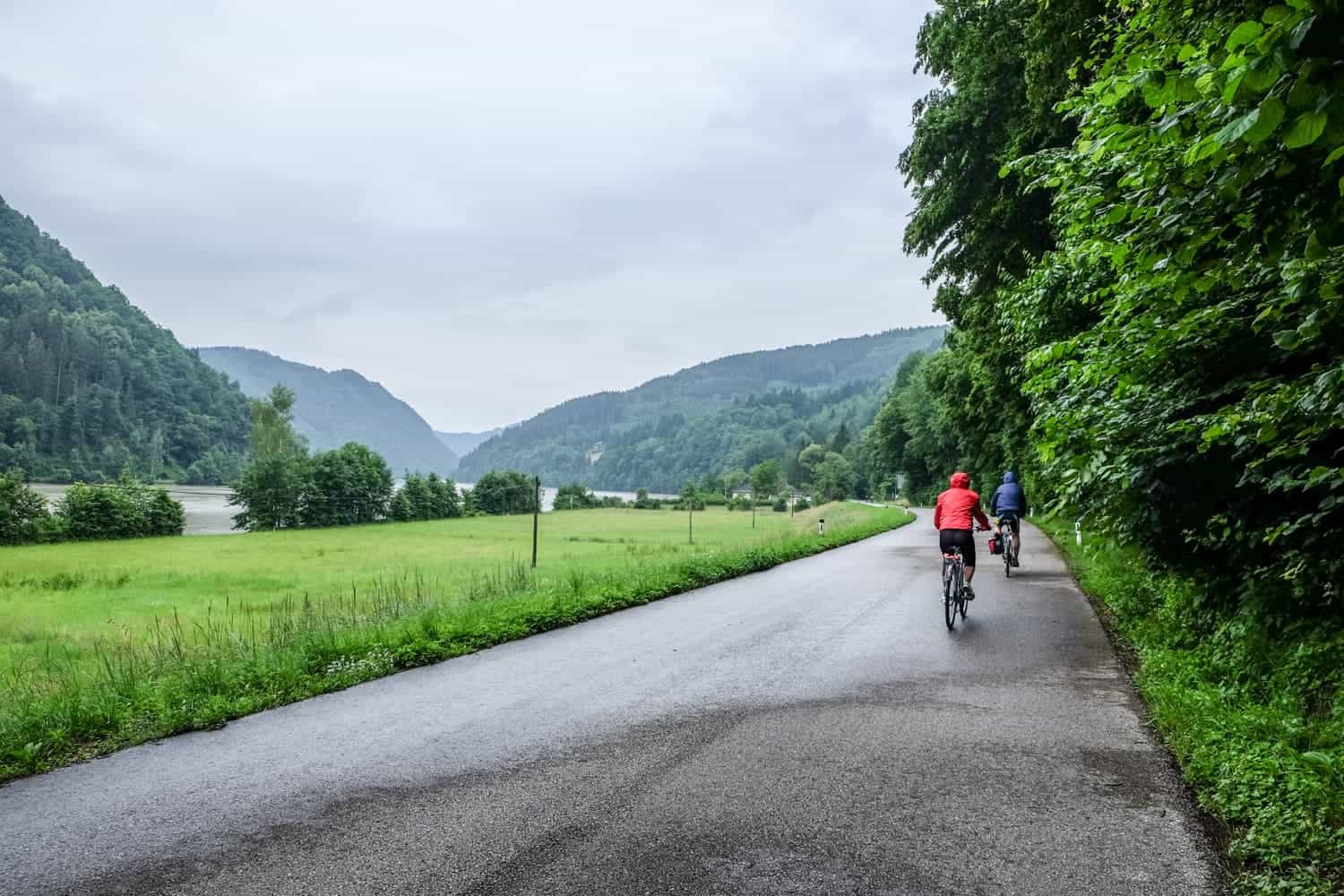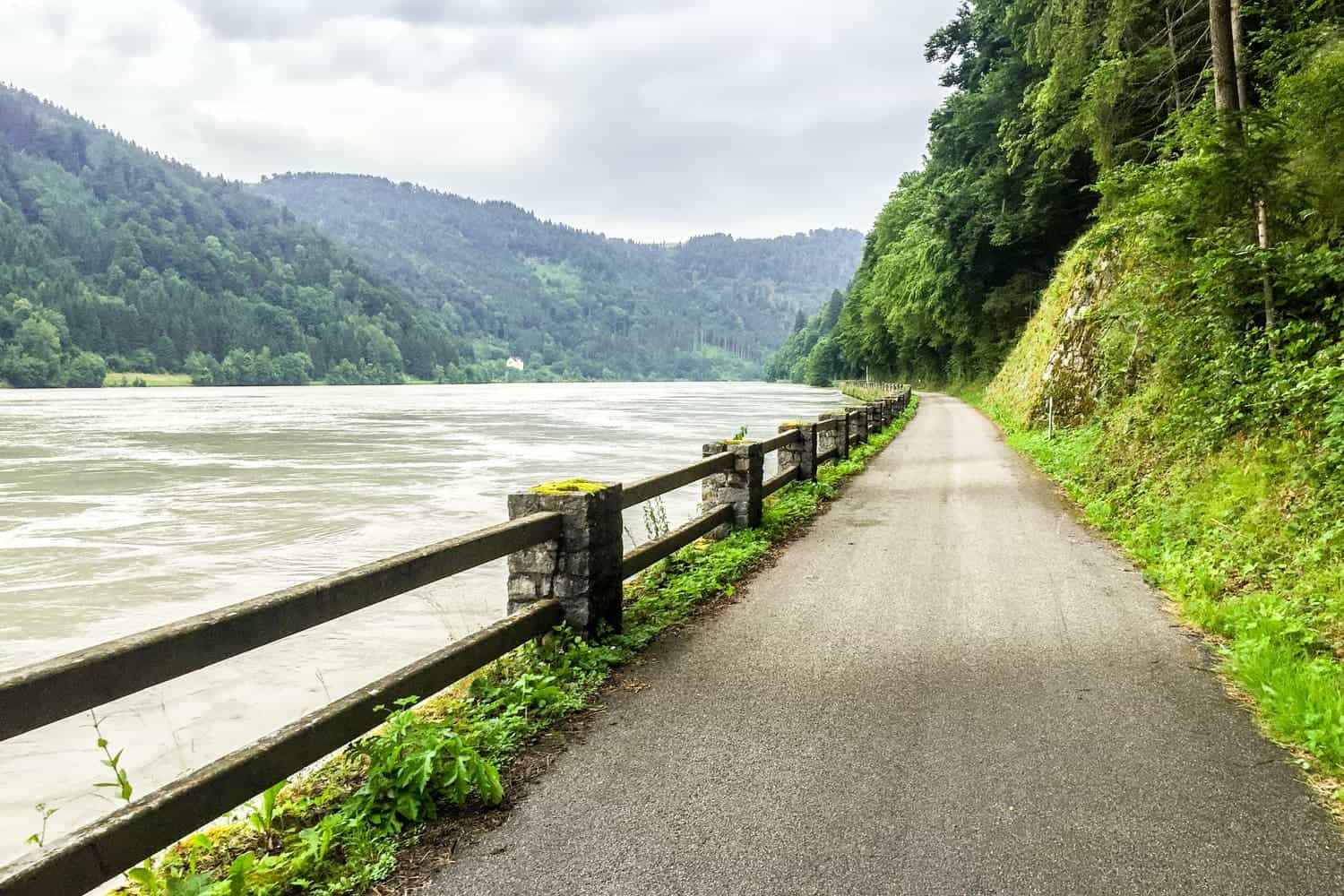 Following a mostly flat path with only sporadic, soft inclines, the Danube Cycle Path adventure is not just for pro-cyclists, but those at any level. It's also a pathway where nature-lovers come together. People greet one another as they pass, creating a sense of community on this tranquil journey – one that I hope some day to complete in its entirety.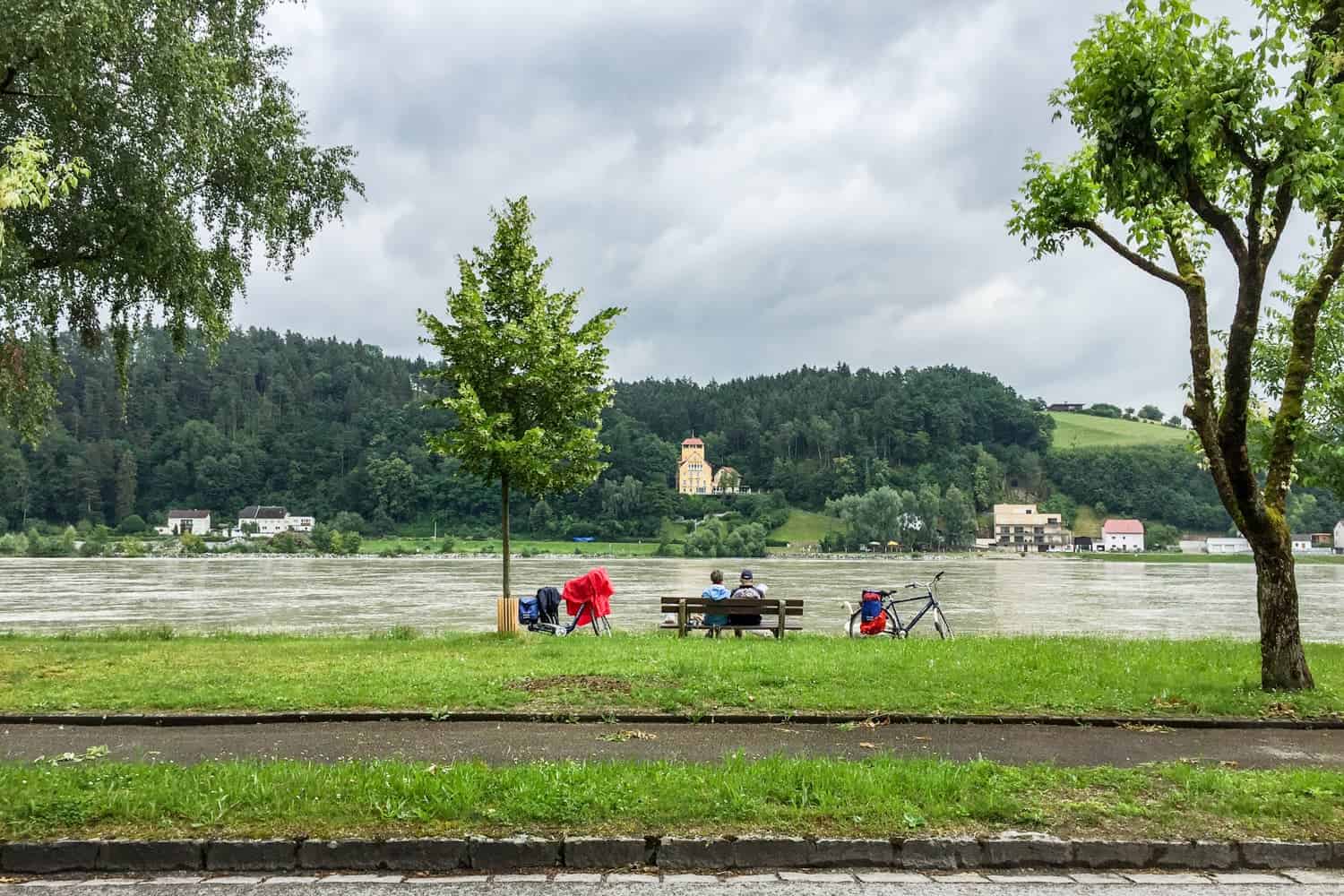 When people ask me why I moved to Austria, nature and the outdoors lifestyle forms a part of my answer. It's all around you and easily accessible, even when you are in a city. Like the quote that reads: "Life in us is like the water in a river,"* it would have felt strange not to explore further the green canvas beyond Linz – a 'Danube City' whose growth has always depended on it.
Things to Know:
My trip to the Danube Cycle Path in Upper Austria was a part of the #roundtripAustria project involving five blogs covering various cities, regions and activities all over Austria. Read more from Inside the Travel Lab, Time Travel Turtle,Global Grasshopper and LiveShareTravel and via the hashtag #RoundTripAustria.