Disclaimer: This post contains affiliate links to handpicked partners, including tours, gear and booking sites. If you click through or buy something via one of them, I may receive a small commission. This is at no extra cost to you and allows this site to keep running.
How much should you pay for a gondola ride in Venice – a defining symbol of the city and the top thing to do? Here's why you shouldn't bargain too hard.
A gondola ride is a defining symbol of the canal entwined city and one of the most iconic things to do in Venice. We all want to try it, yet the romantic visions are often compounded by the hard work in finding the perfect gondolier and gondola experience.
So, how much is a gondola ride in Venice and what price should you pay for the privilege of taking to the city's famed canals?
Gondolas in Venice are everywhere, which means a lot of choices, and officially listed prices conflict with the gondolier's own bartering and what kind of experience you want – such as what you want to see, how long you would like on the water and if you want extras such as singing or music included.
However, paying less for a gondola doesn't always pay off.
Venice Gondola Price Overview
The Official Venice Gondola Tour Price
According to the official Gondola site of Venice, gondolavenezia.it, the prices are as follows:
Daytime Personalised and Standard Tours
40 minutes: €80 (maximum 6 people per gondola)
For each additional 20 minutes: €40
Night Time Personalised and Standard Tours – 7 pm to 8 am
40 minutes: €100 (maximum 6 people per gondola)
For each additional 20 minutes: €50
Each tour includes a route that takes you through the serene backwaters, stopping at main sights along the way and ending on the Grand Canal.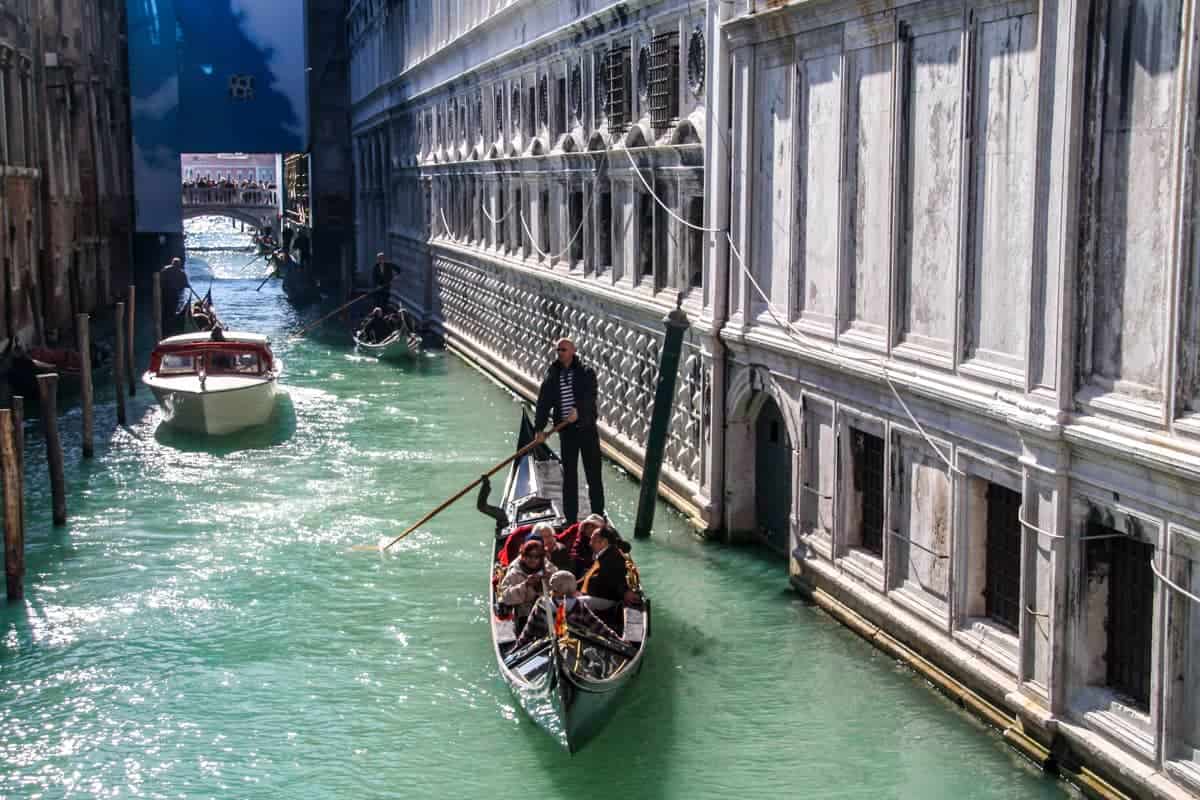 Gondola Prices in Reality
Typically you will get quoted near to 100 Euros for a gondola ride in Venice for a 30-minute ride, regardless if there is two or six of you.
You can certainly barter with the gondolier but he (which it most likely will be as there's only one trained woman) won't budge easily. "I have a very beautiful boat", he says, "so if you want one for less you need to walk further along".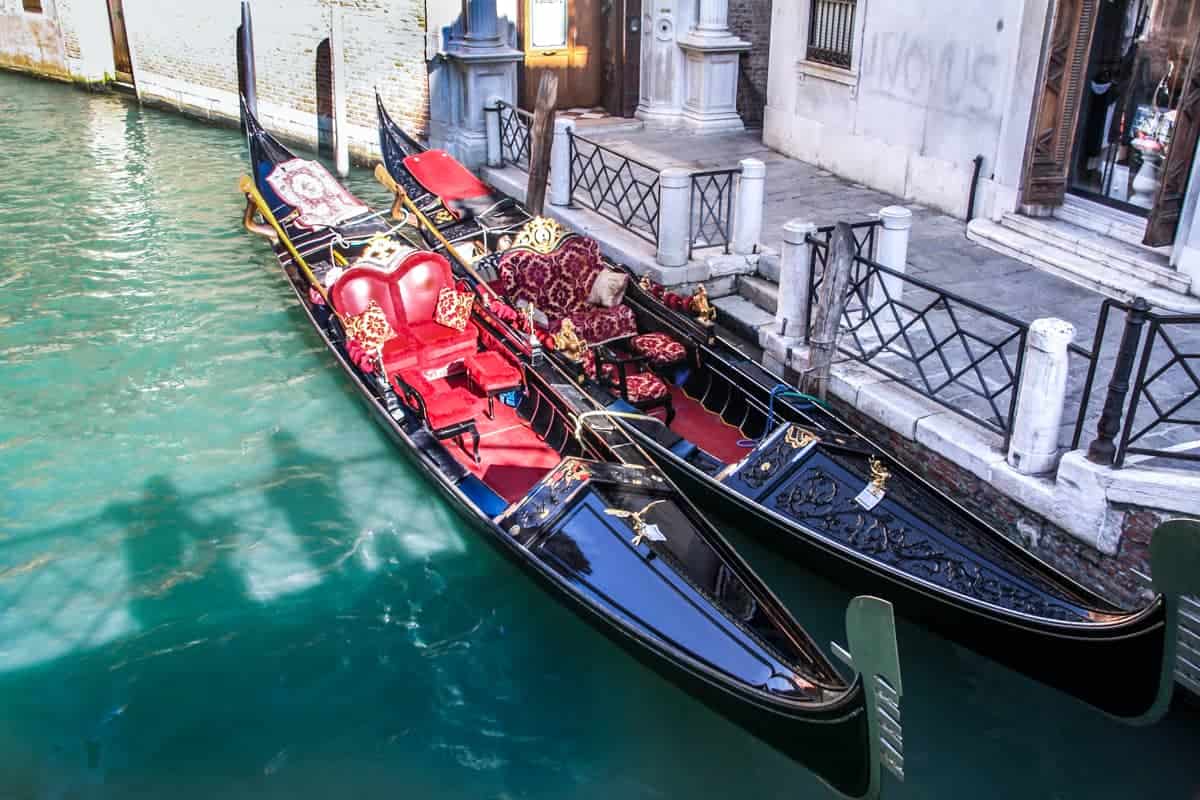 With the lavish seat lining, intricate design and spotless paintwork you can't disagree, but you walk on anyway. A gondola is a gondola and there is plenty to choose from, with over 400 said to be in operation in Venice today.
We paid €60 for four people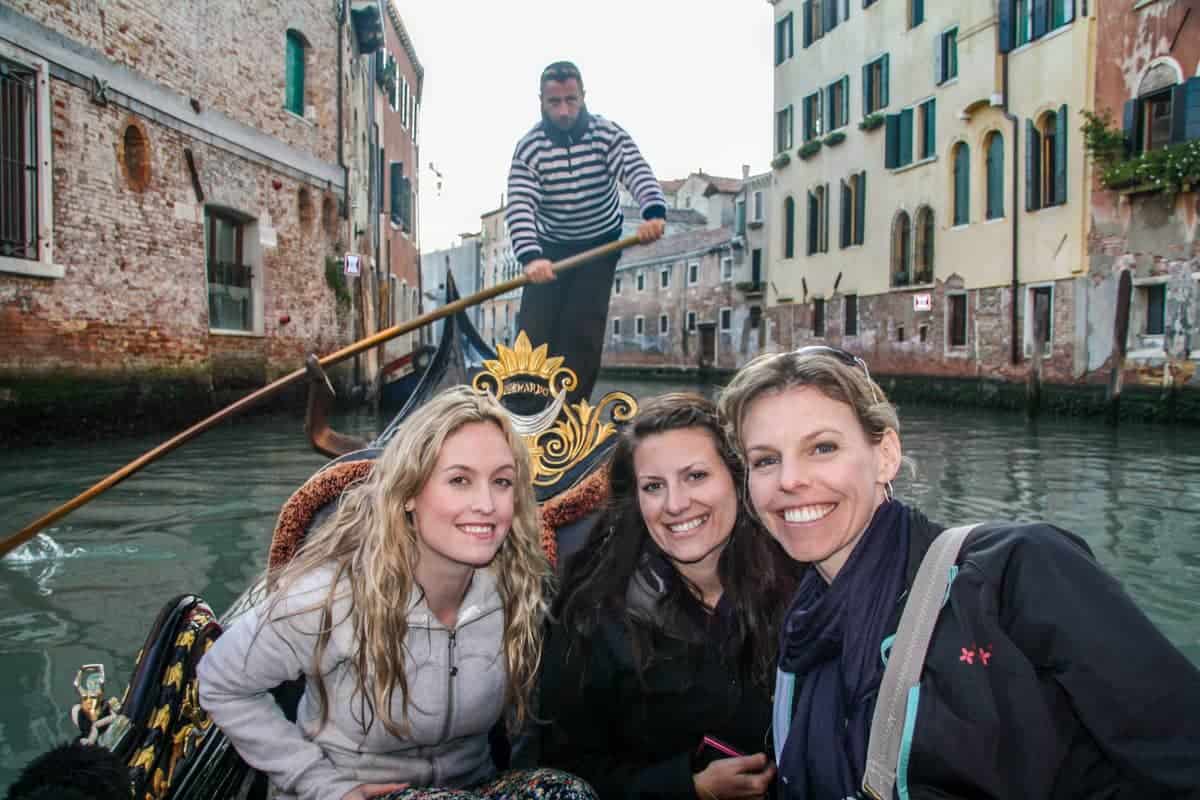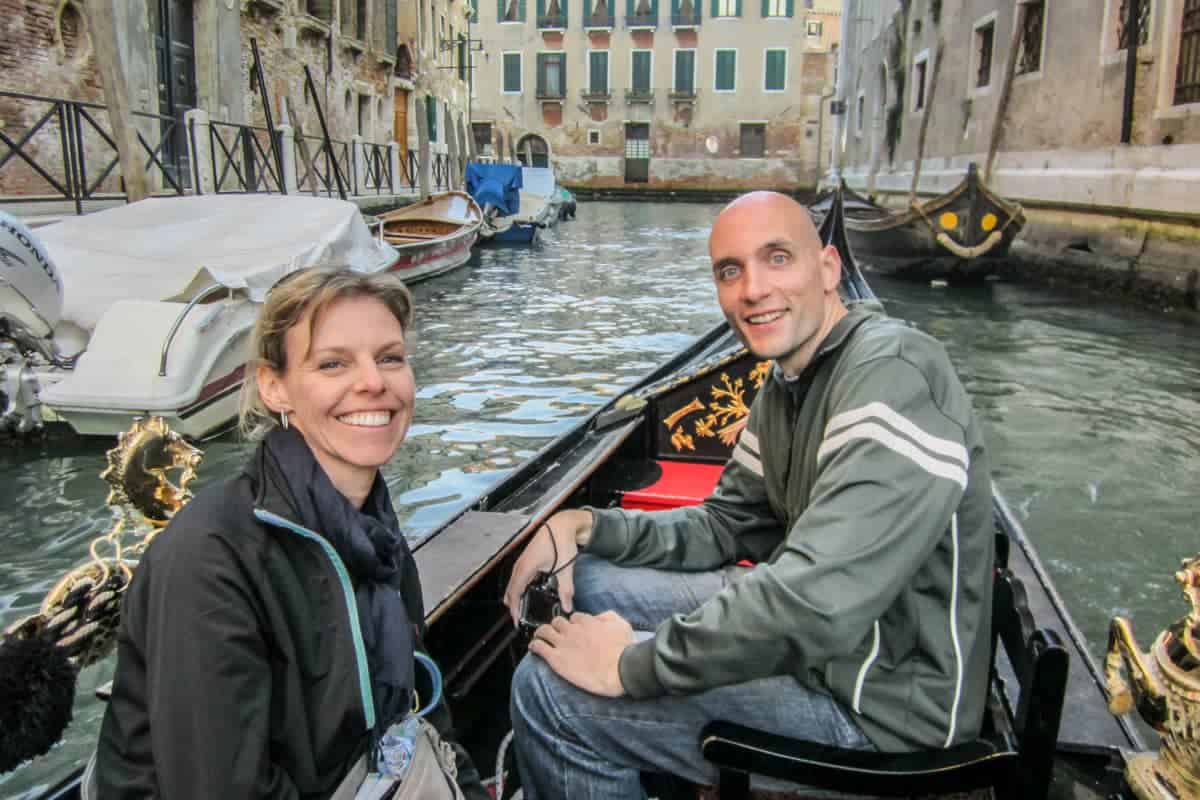 Venice Gondolas – The Price of Tourism
As a traveller, bartering is a given whether you succeed or not and walking a bit further down a canal makes no difference, right?
Right, because then you get to go on a gondola for 20 Euros less than the official price, which split between a few of you equals a bargain.
"Singing costs extra", our guy said, but we knew we could live without that. You have the potential to pass other passengers who have paid for the aquatic melodies so you can reap the benefits from that.
Yet, if you want the ultimate serene, romantic experience of Venice as you gracefully lull down the canals past grand buildings and float silently amongst the tranquil backwaters, then that extra 20 Euros just may be worth it.
Why? Because for the 20 Euro 'discount' my driver smoked, chatted on his mobile and sang some Lady Gaga tunes.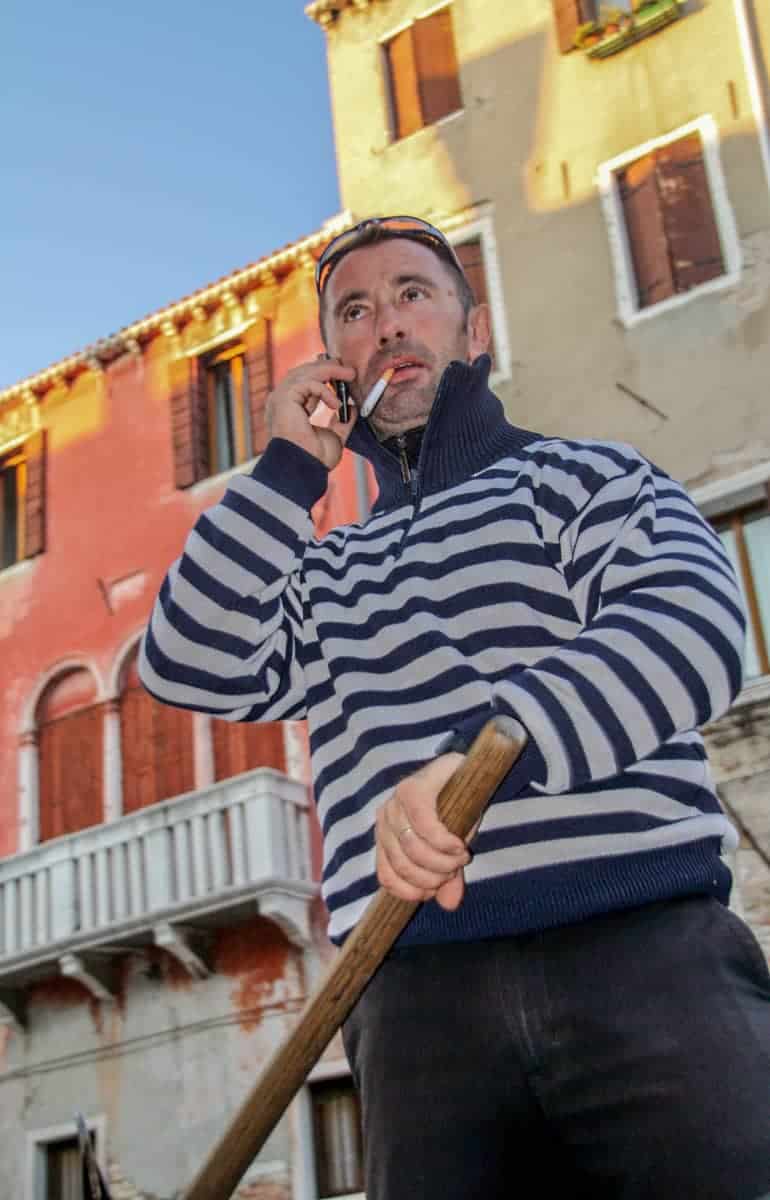 Don't get me wrong, I absolutely loved my gondola ride and Lady Gaga in an Italian accent was hilarious, serving us right for pushing for a free song. I was with some lovely Canadian girlfriends and I finally had the opportunity to try something that was on my travel bucket list for years.
Sure, I wasn't with someone I was hopelessly in love with (as I had always imagined of my first Gondola ride to be) but I would never have passed up on this opportunity while in this beautiful city.
I was taught some history of how the Venice canals were used as a transport route, got close to some magnificent architecture, shown some film sites from James Bond Casino Royale and The Tourist, learnt about the driver's life and family and saw a completely different view of Venice away from the tourists crowds who rammed the bridges and narrow streets.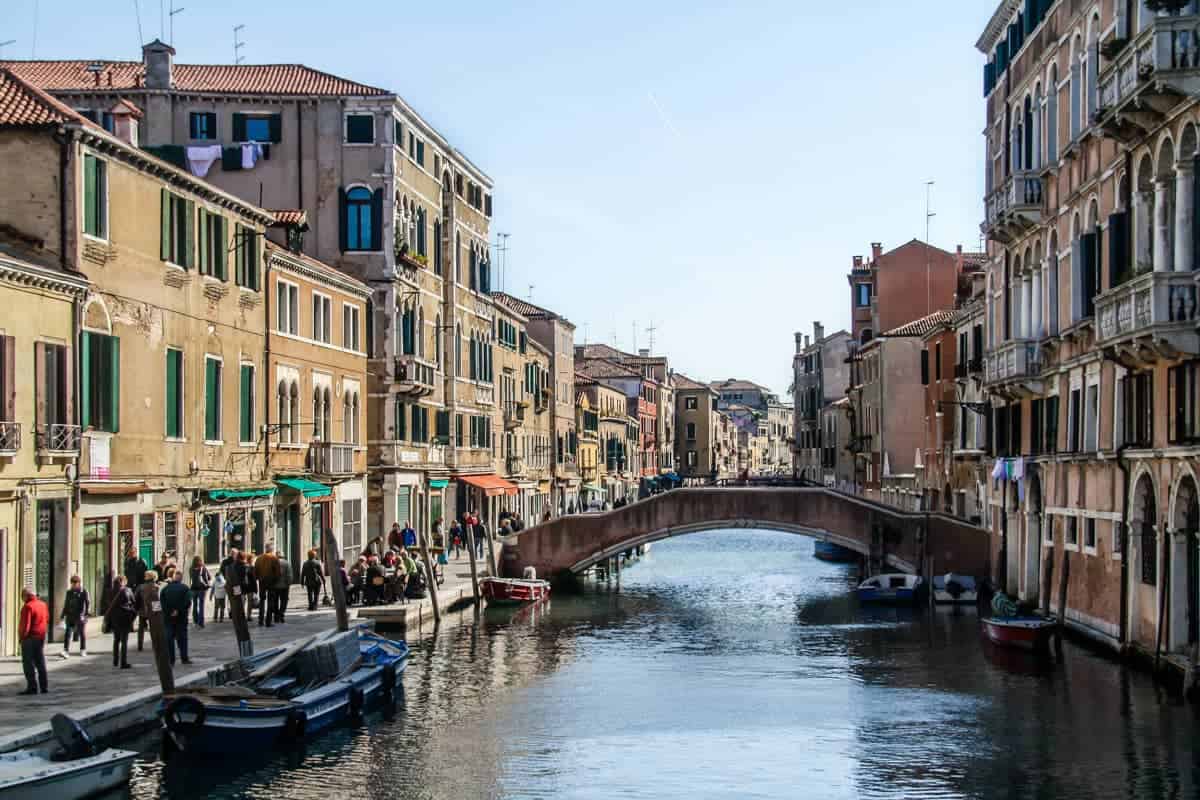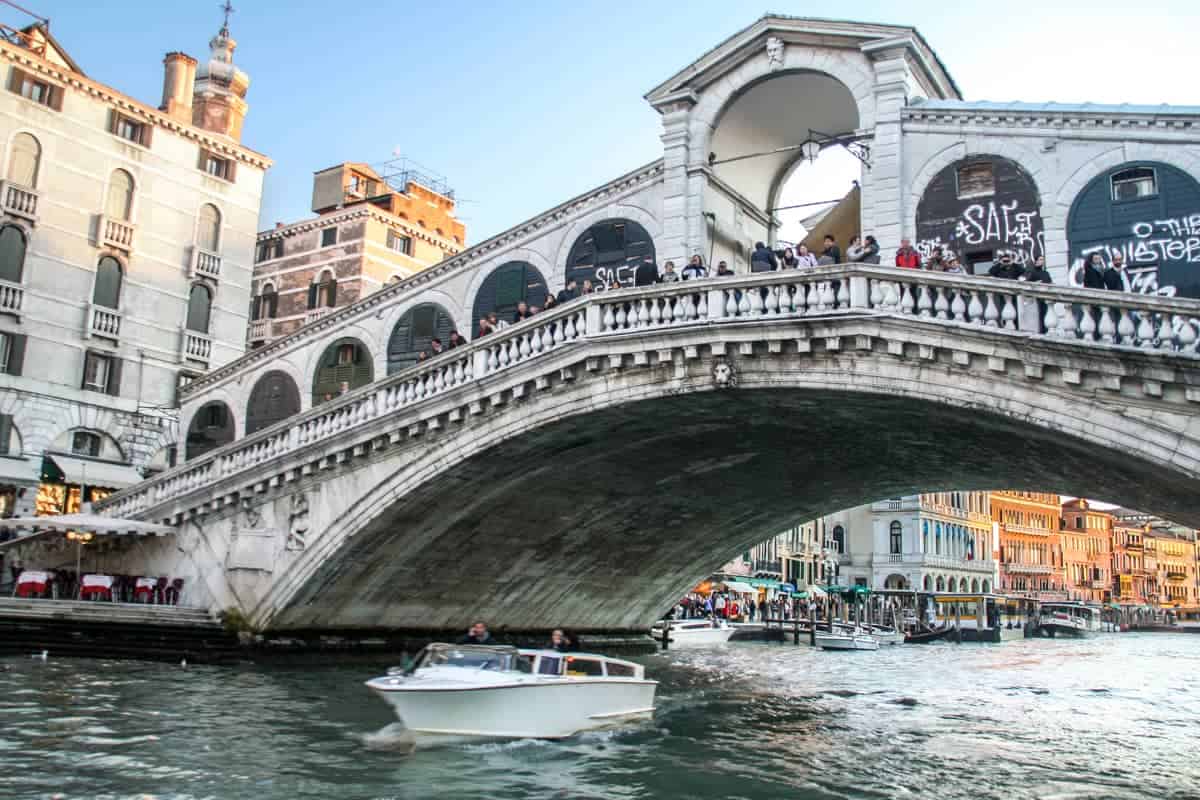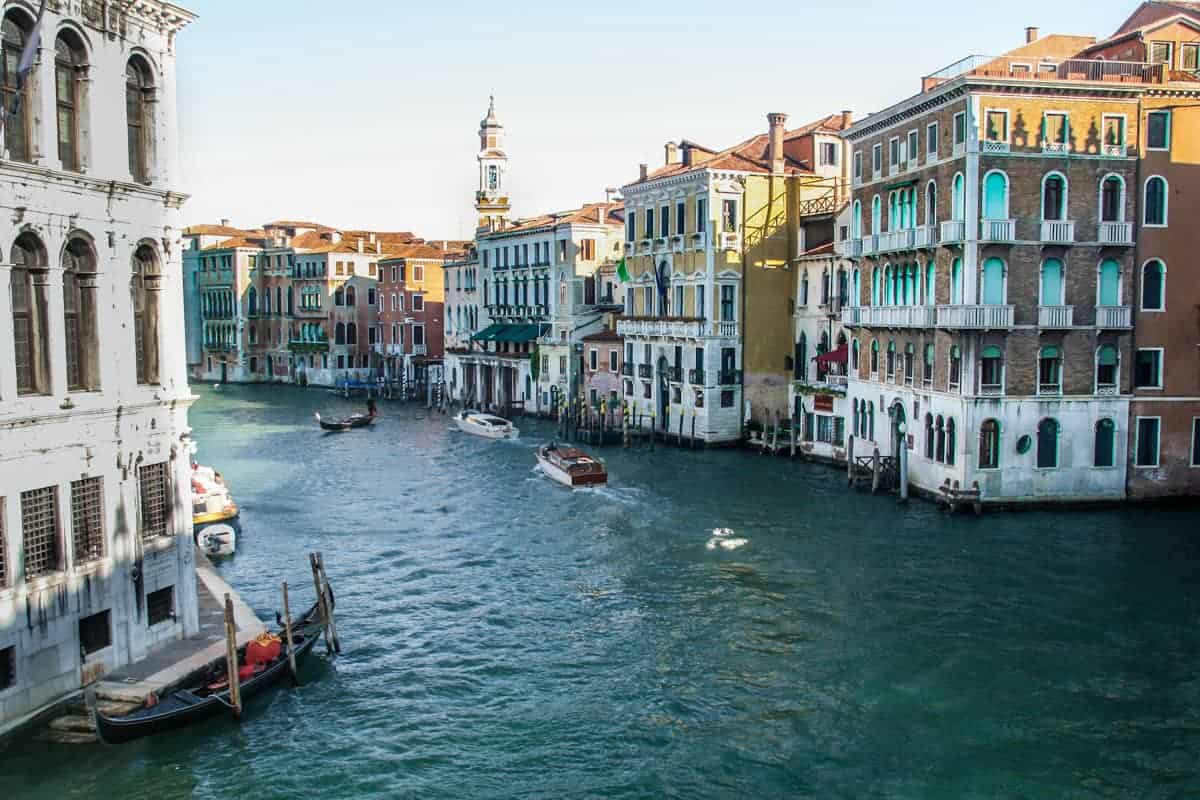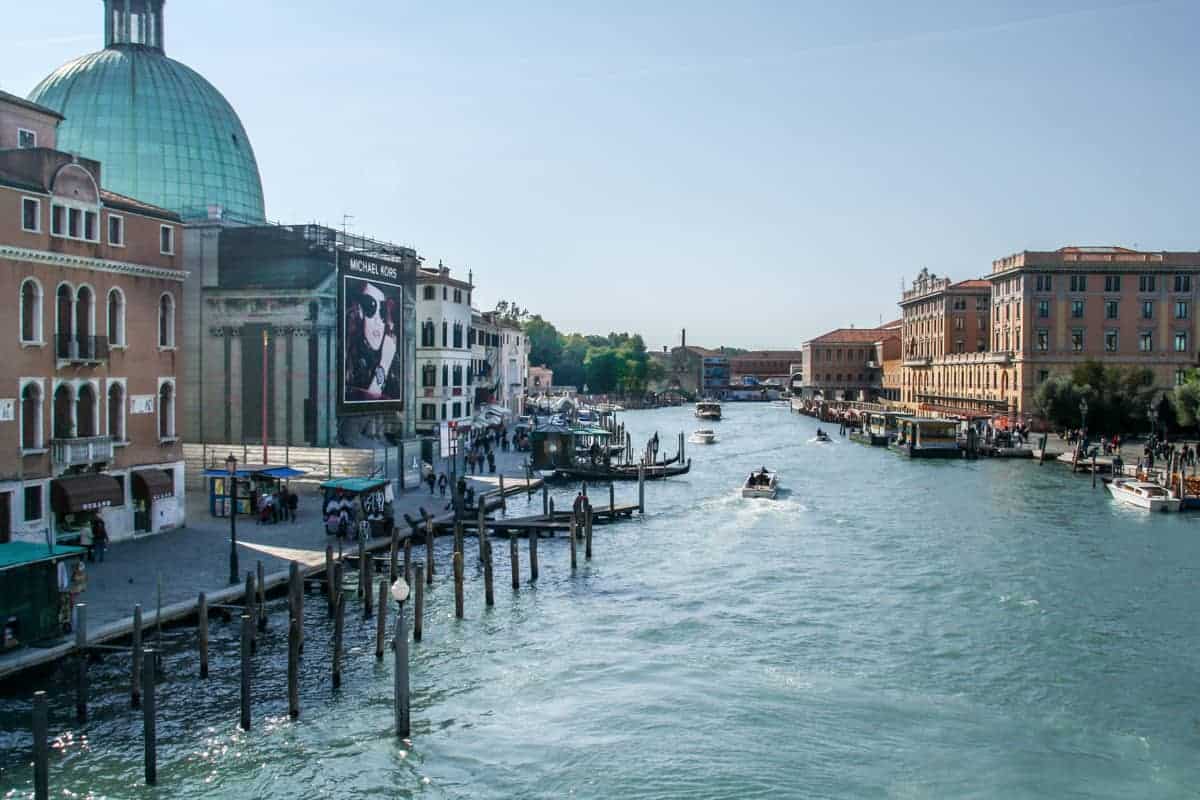 The Number One Rule When Booking a Gondola
The moral of the story is you really get what you pay for.
While a Venice Gondola will most likely be one of your ultimate highlights and you may be banking on it being one of the most romantic things you have ever wanted to try, the price of a gondola really can affect every aspect of your overall experience.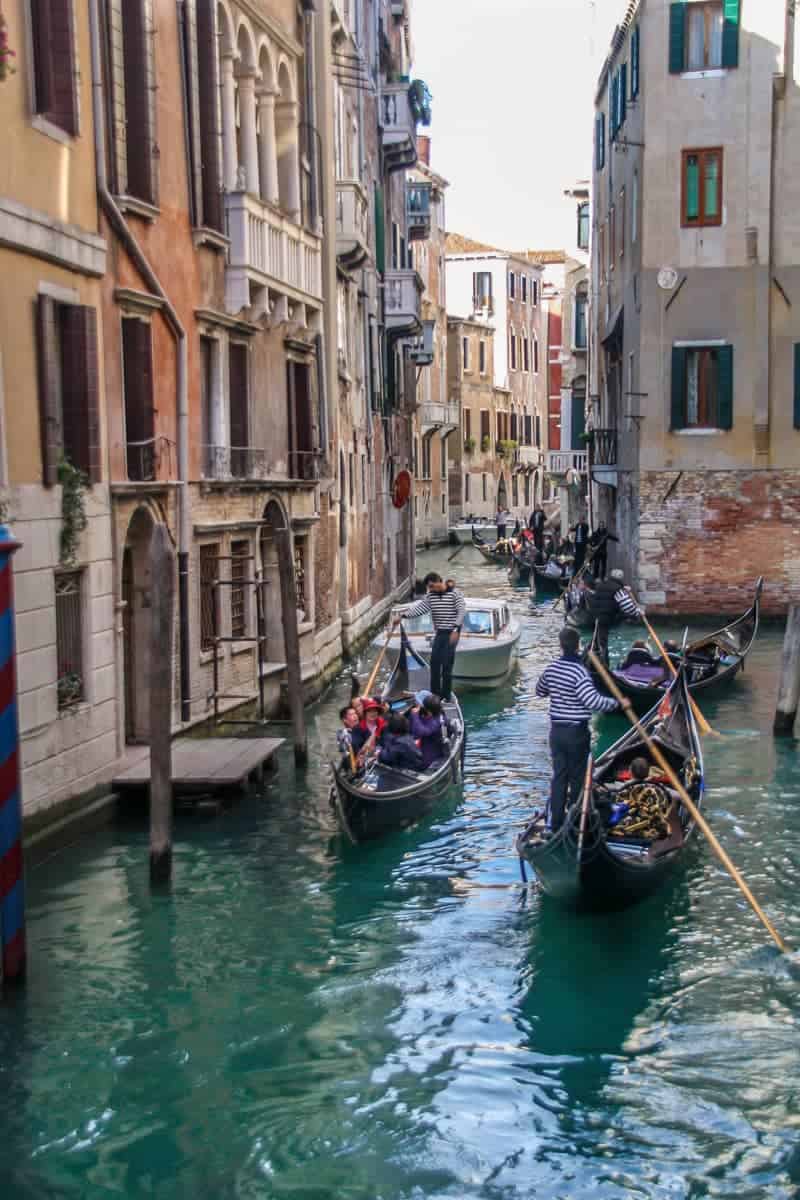 So if you don't want to cloud the dream or have anything taint this particular experience in Venice, think about paying the €20-€40 extra, give your driver and his Gondola an instinctive check over, expect to be taken to quieter and off-beat canals away from the gondola traffic jams, and don't float away on the Venice Canal Grande disappointed.