Disclaimer: This post contains affiliate links to handpicked partners, including tours, gear and booking sites. If you click through or buy something via one of them, I may receive a small commission. This is at no extra cost to you and allows this site to keep running.
Skiing in Lech is to experience altitudes of over 2000m and 200km of descents in Austria's largest continuous ski area.
Skiing in Lech Zürs am Arlberg is at the very heart of the Vorarlberg winter, and it is only right to take this rite of ski passage at least once, even as a beginner.
Its mountainous altitudes of over 2000m are at the very heart of Austrian ski, with Arlberg being the home of the country's very first ski course over 100 years ago.
While Vorarlberg and its six regions are dotted with a variety of ski areas, Lech's pristine carved pistes are considered one of the finest ski resorts in the world and a favourite with the Netherlands Royalty and Hollywood (if you remember the ski scene from Bridget Jones: The Edge of Reason).
If you haven't tested the slopes here, in what now constitutes Austria's largest continuous ski area that connects with neighbouring Tyrol, then one might say you haven't skied in Austria at all.
The Lech Zürs am Arlberg ski area and its 200km of descents hold onto this title in one part due to its vast nature. Since 2013, it has been connected to the one in Warth-Schrocken with the addition of a huge cable car circuit, which means you can now ski across two major areas in one easily accessible resort.

The winter ski season in Lech Zürs am Arlberg usually opens at the end of November. Click here for a full list of winter ski opening times throughout Austria.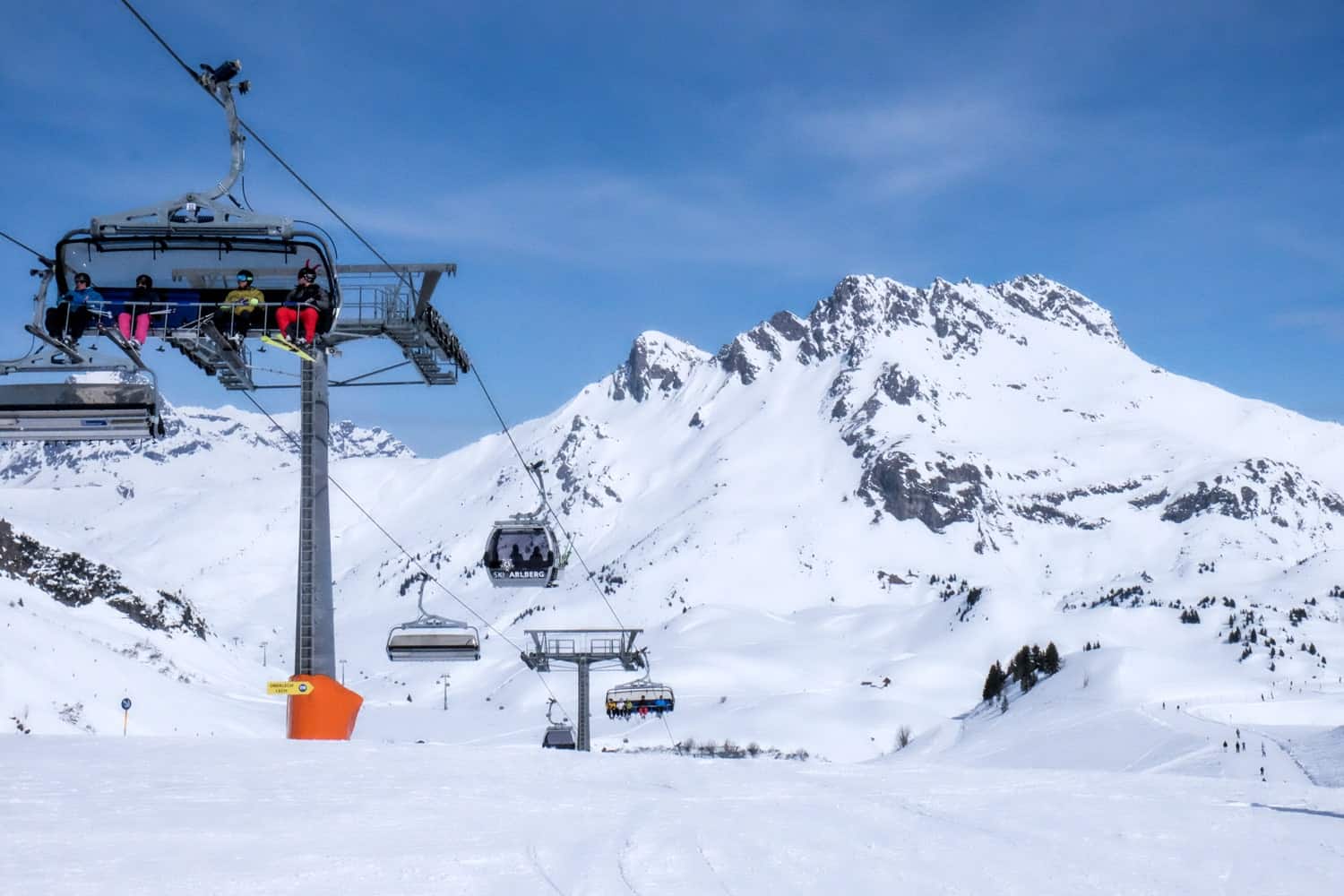 Skiing in Lech Zürs am Arlberg. What's it like for Beginners?
Over three days I covered this circuit, enjoying Lech Zürs on the first day and then gradually increasing the distance where by day three, we skied to Warth. From here I would continue onto my next Vorarlberg destination – in the nearby village of Damüls-Mellau of the Bregenzerwald to catch a glimpse of the ski trails there.
Skiing in Lech Zürs am Arlberg means upping the ante. Vorarlberg's location on the northern rim of Europe means fresh snow is in abundance every year and the slopes present more variety and may often require a slightly more advanced skill set and confidence.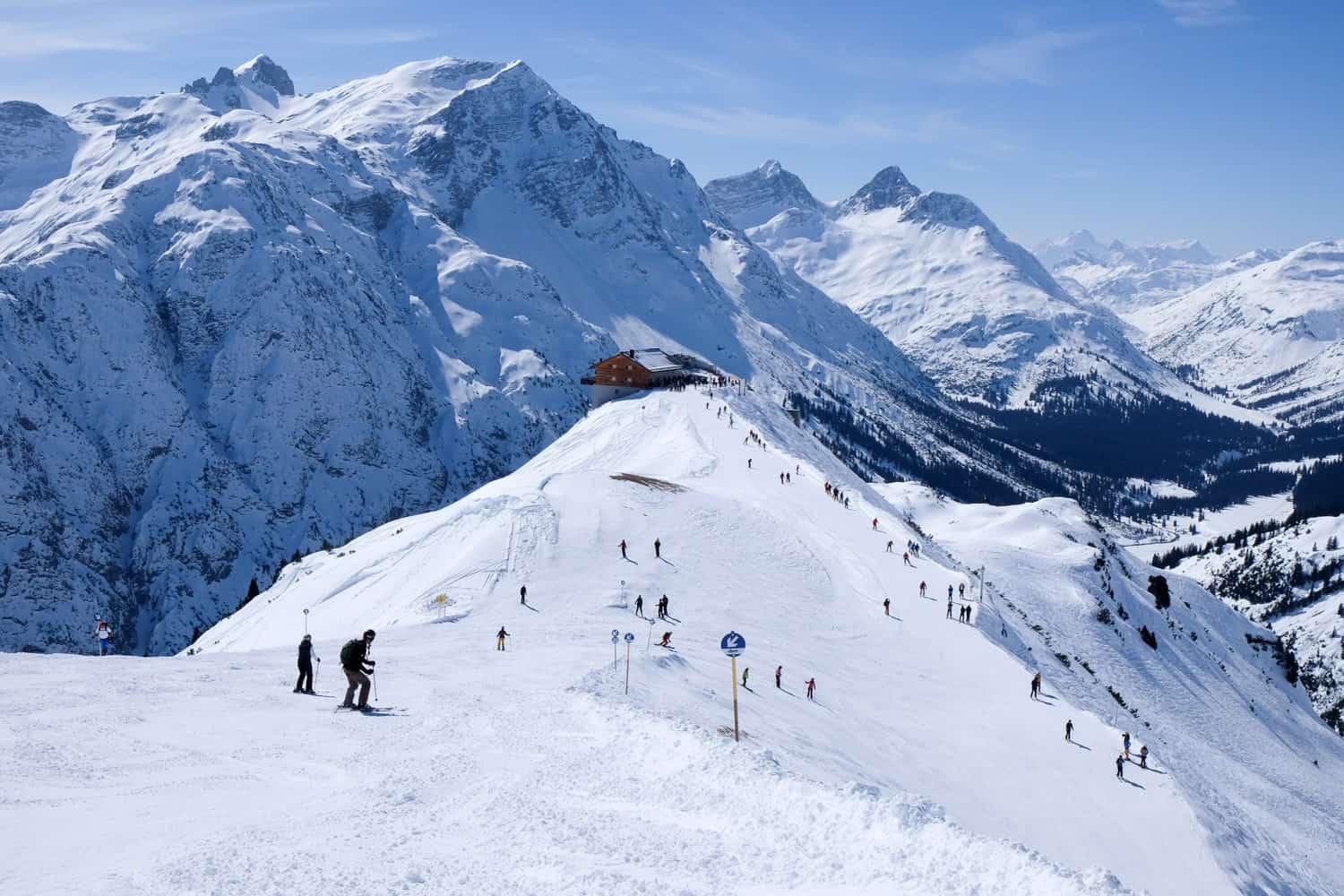 Following a short foray in the ski world in Tirol, cutting some fresh skills on the winter powder, I was challenged more in Lech Zürs am Arlberg with the harder, crunchier spring snow in March. Lesson one learnt – right now I am not a spring snow kind of athlete. It is a completely different feel and one that requires a lot more competence. Here in Lech Zürs, I was also faced with slightly harder obstacles on the blue run, like steep downhill-to-uphill runs and narrower paths, where your adrenalin runs super high in par to extreme concentration.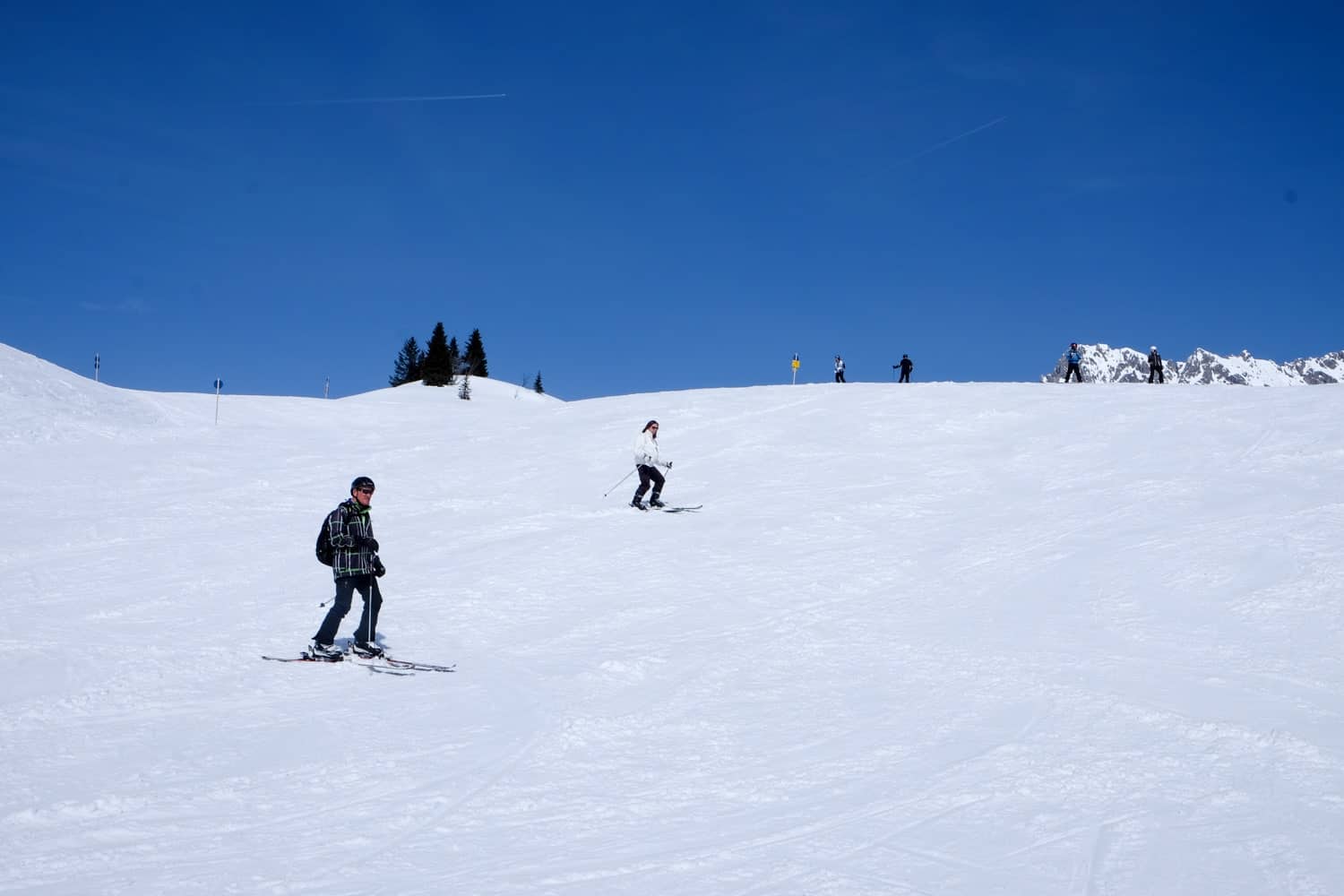 Skiing in Lech Zürs am Arlberg means skiing in style. While I often felt a little out-of-place as a beginner and without the air of grace of a slightly more upper-class ski vibe (it's more expensive and thus attracts a slightly more aspiring clientele), I wouldn't have missed the chance to experience Lech.
This distinct air of pride and air of grace all owes to the place itself – it's spectacularly magical and immaculate, and deserving of such high esteem.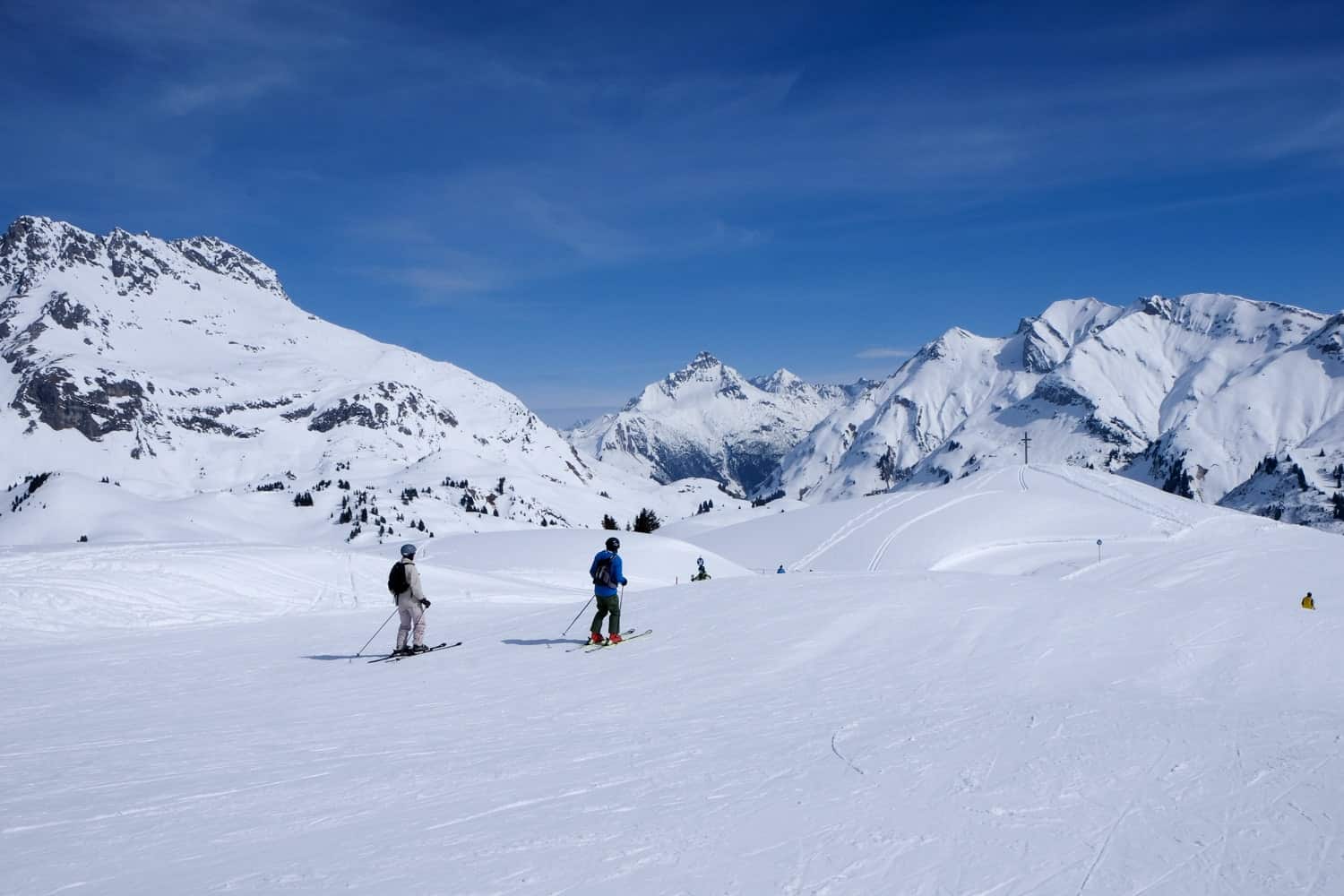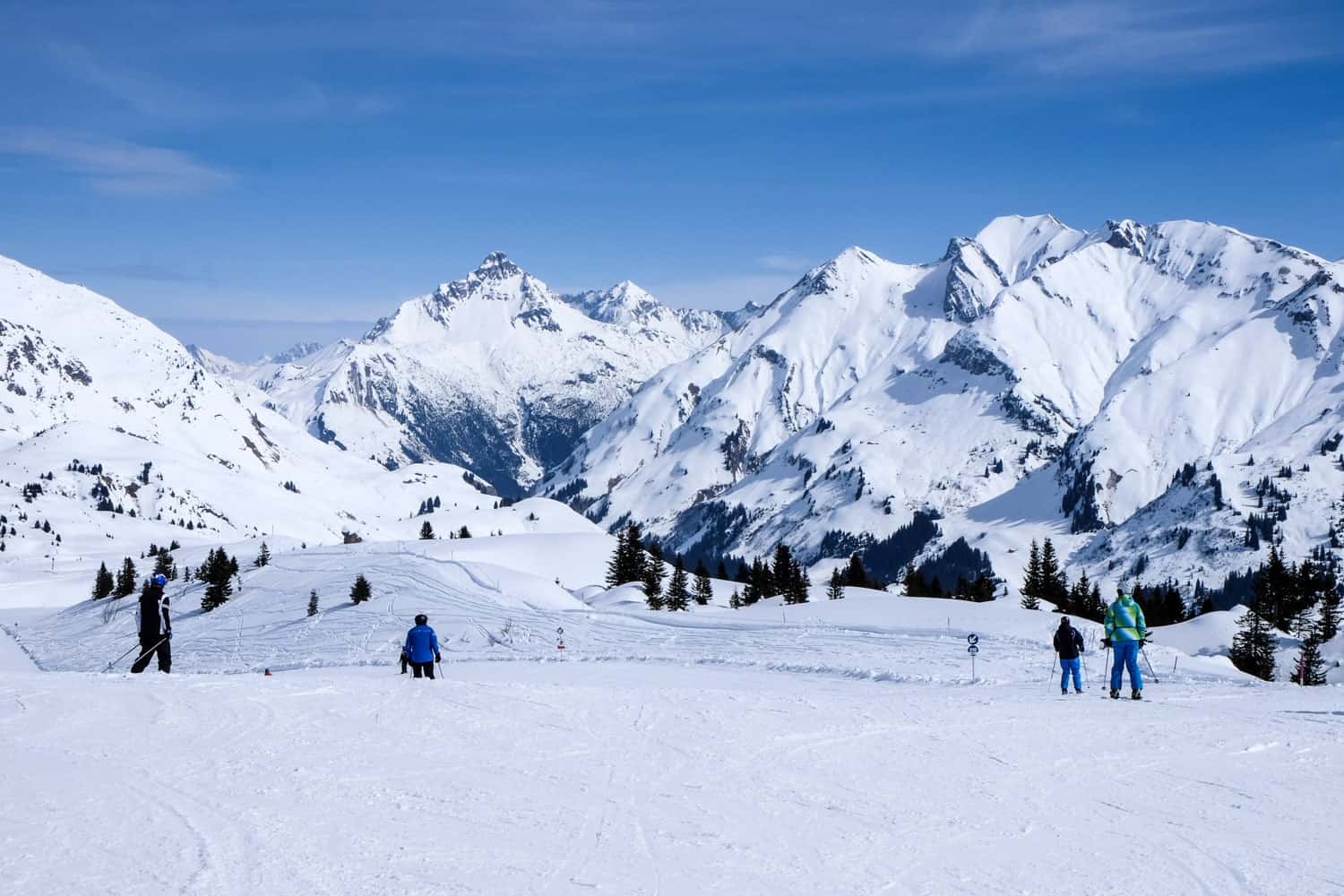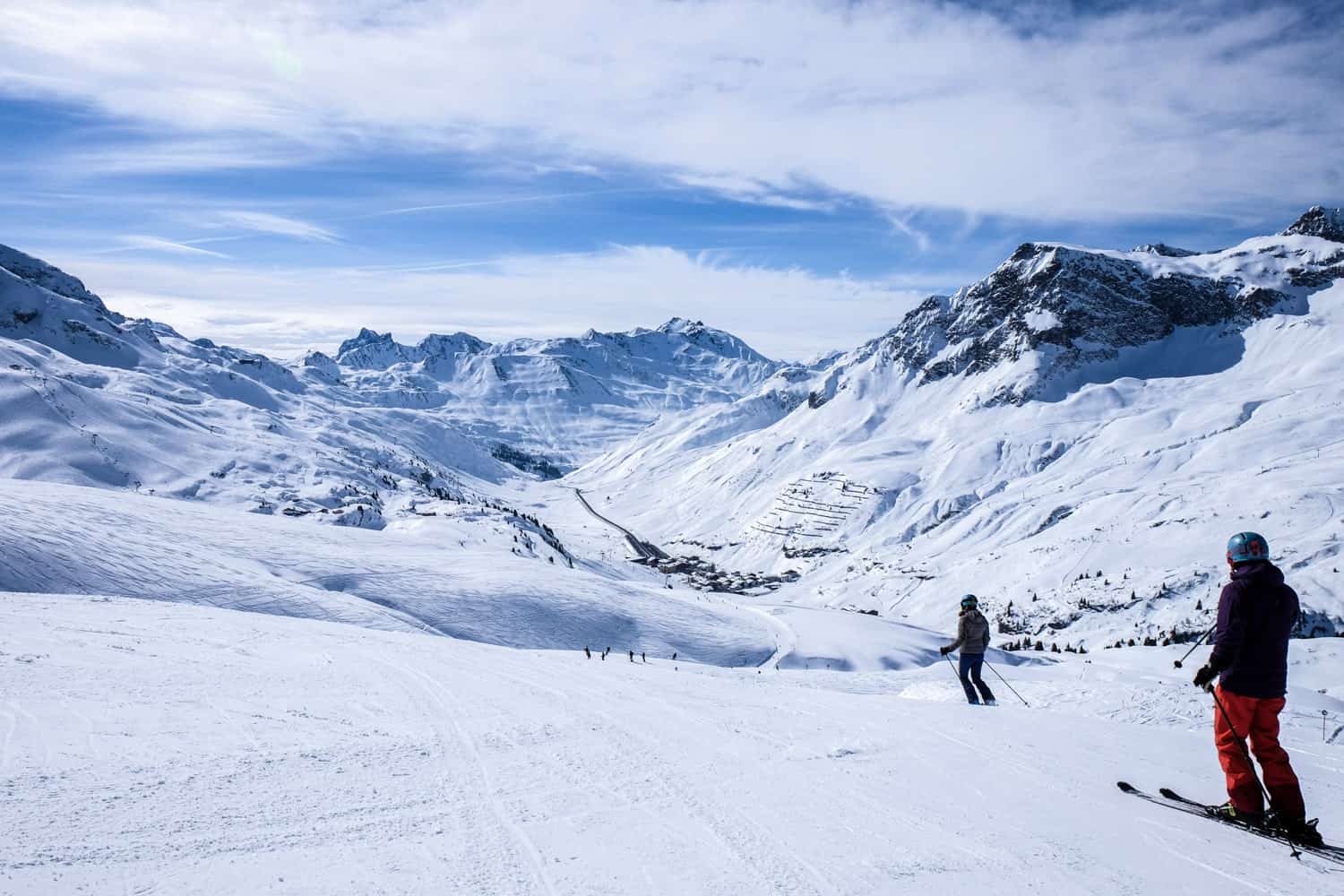 Skiing in Lech Zürs am Arlberg means feeling as if you are part of an exclusive club where hidden beauty is available to you. I remember travelling over a cloud-like setting when on a cable car, thinking: "Coffee foam, marshmallows or meringue?" and how this giant area was simply one huge mountain dessert. You are lucky if you get to indulge and should do so at least once in your ski lifetime.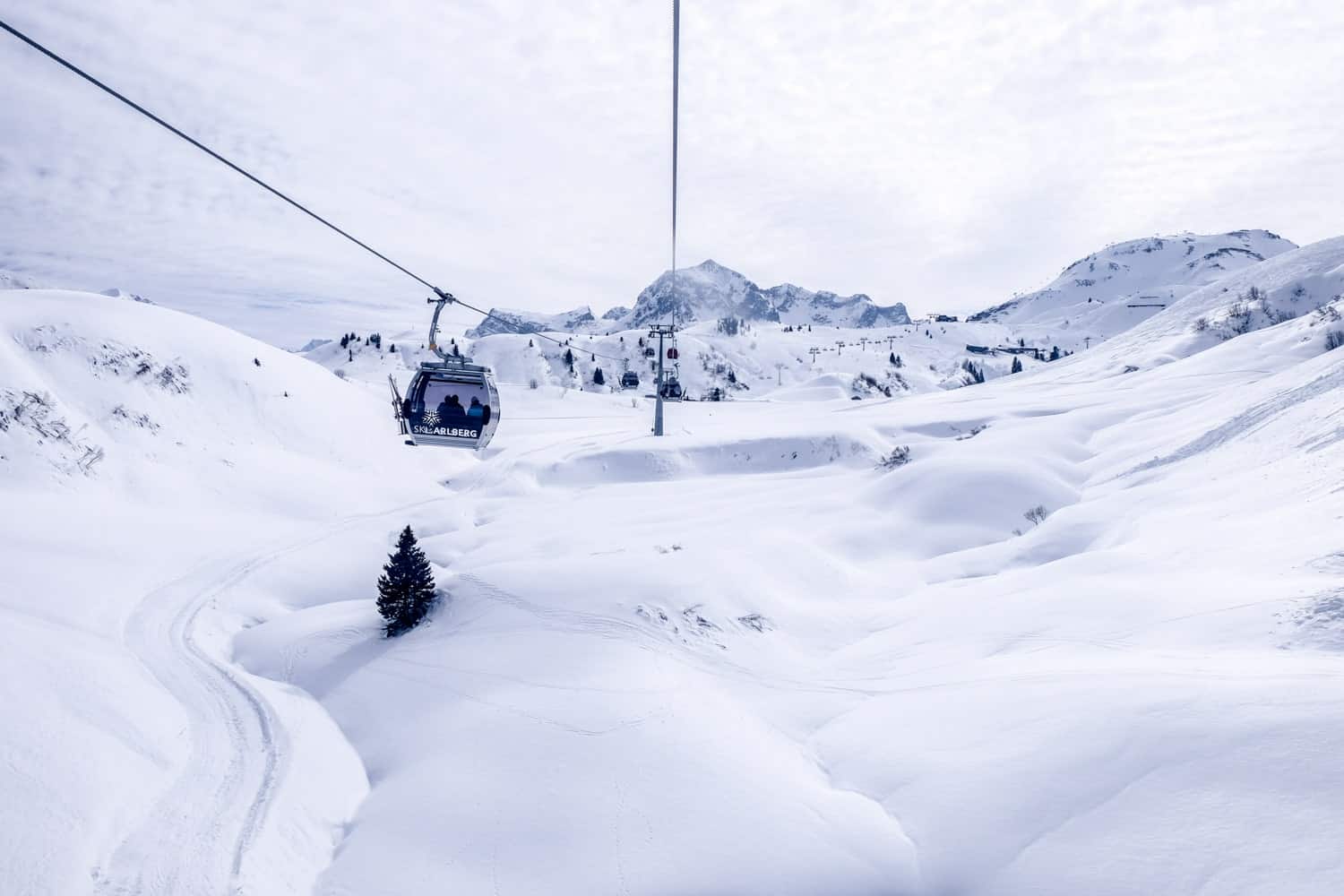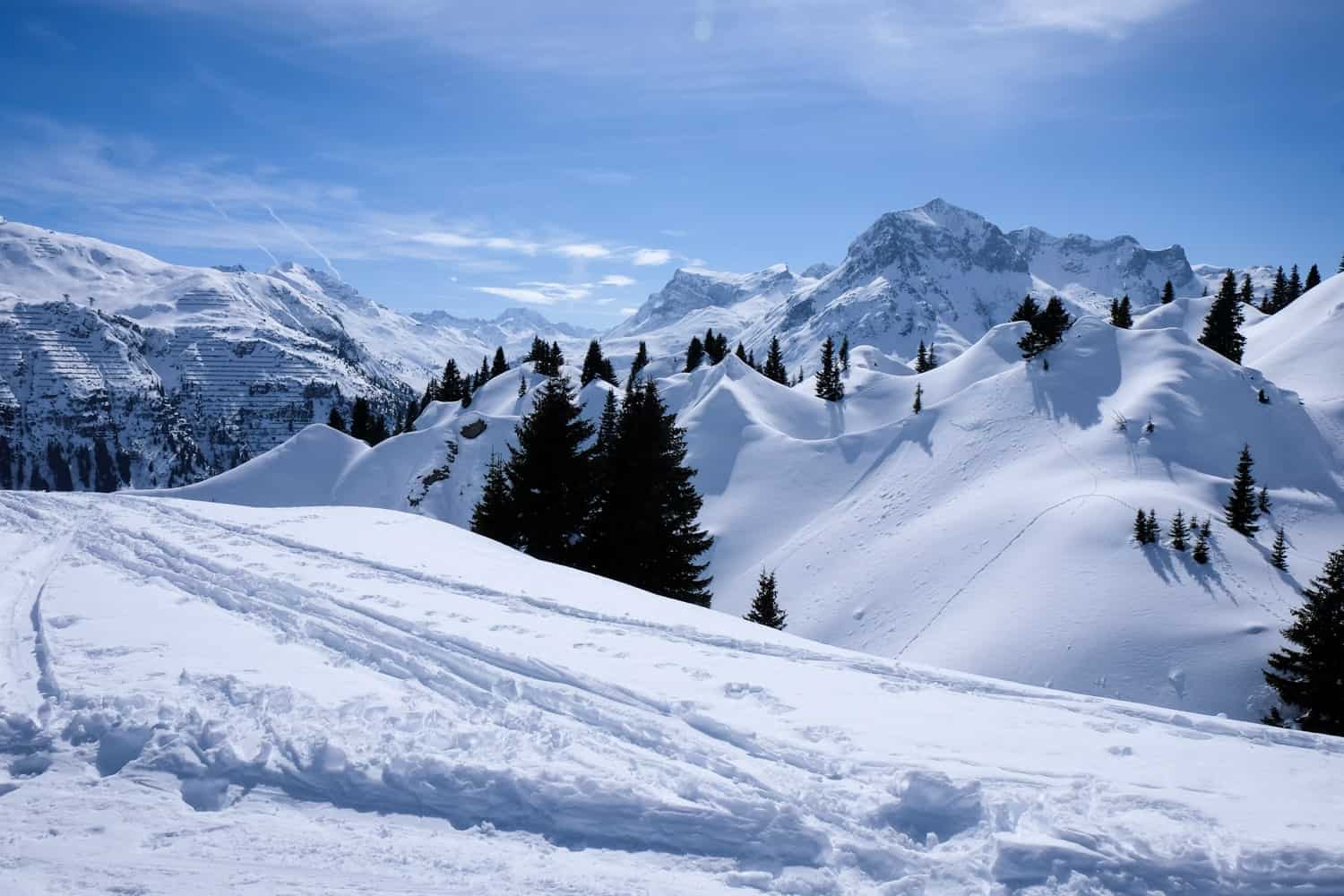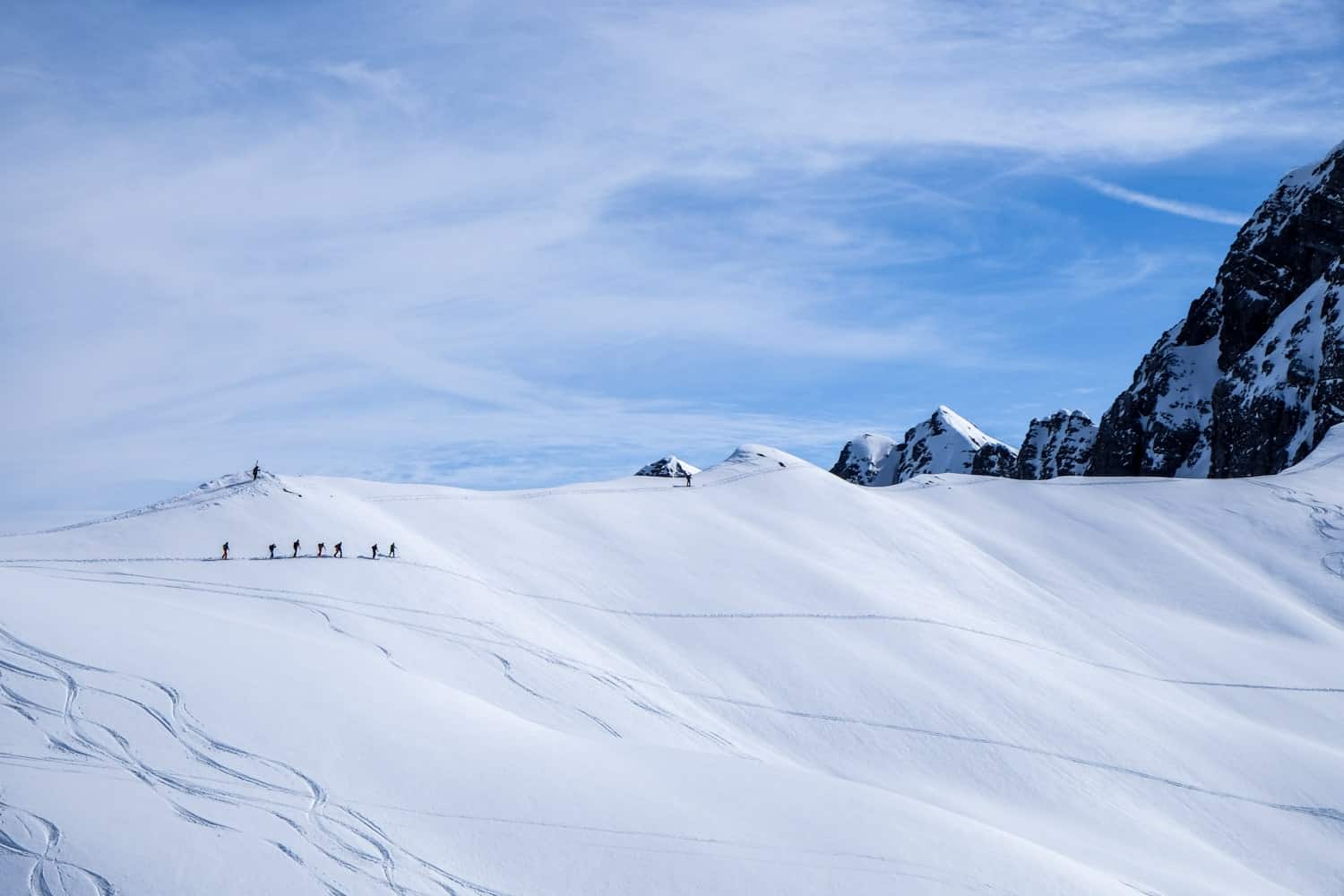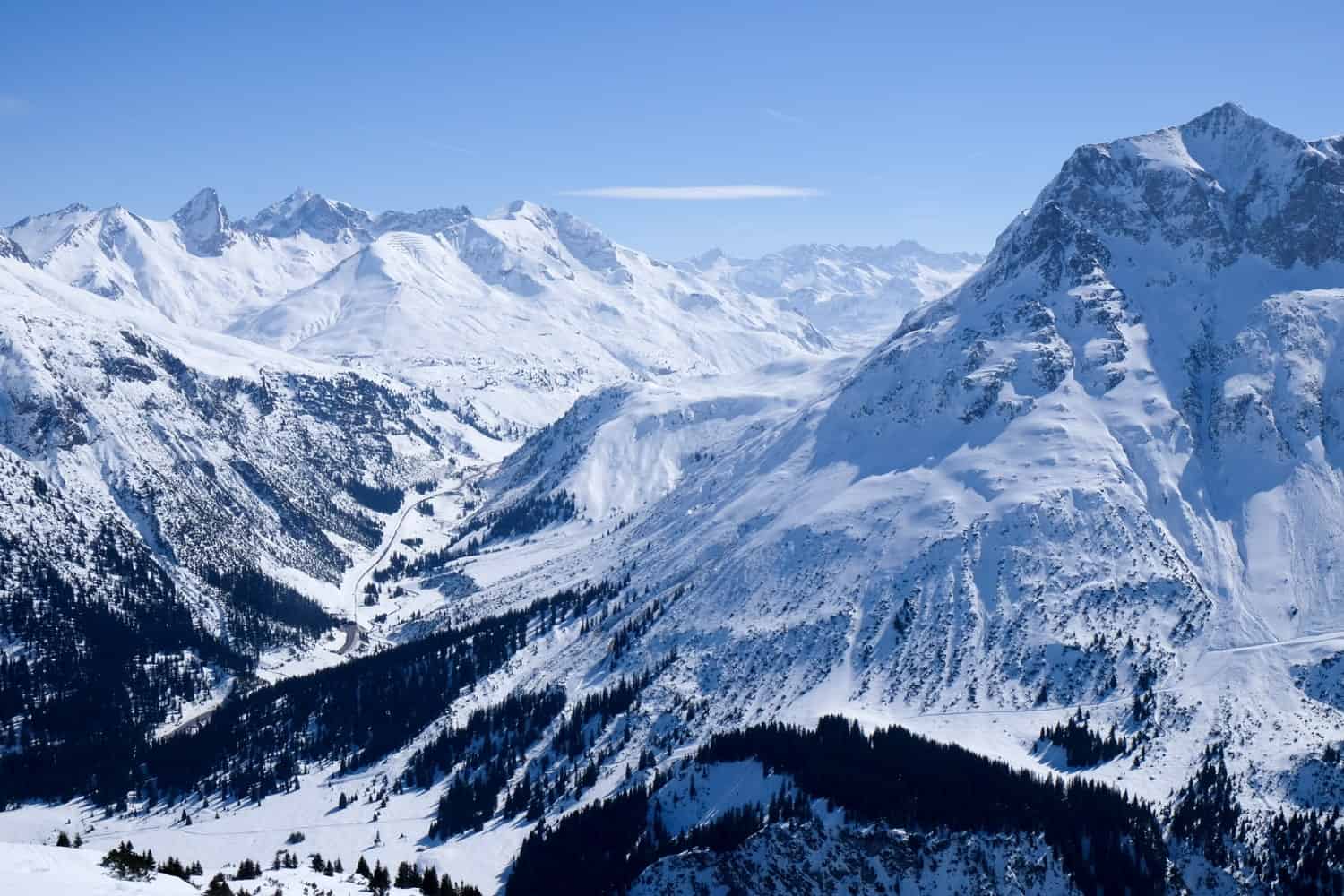 Even the rest stops and mountain huts perched a little up high in are picturesque and retain an air of seclusion. It's the top end of ultimate ski luxury and the resort ensures to keep it this way. There's something about its size and accessibility that keeps this delicate balance in check.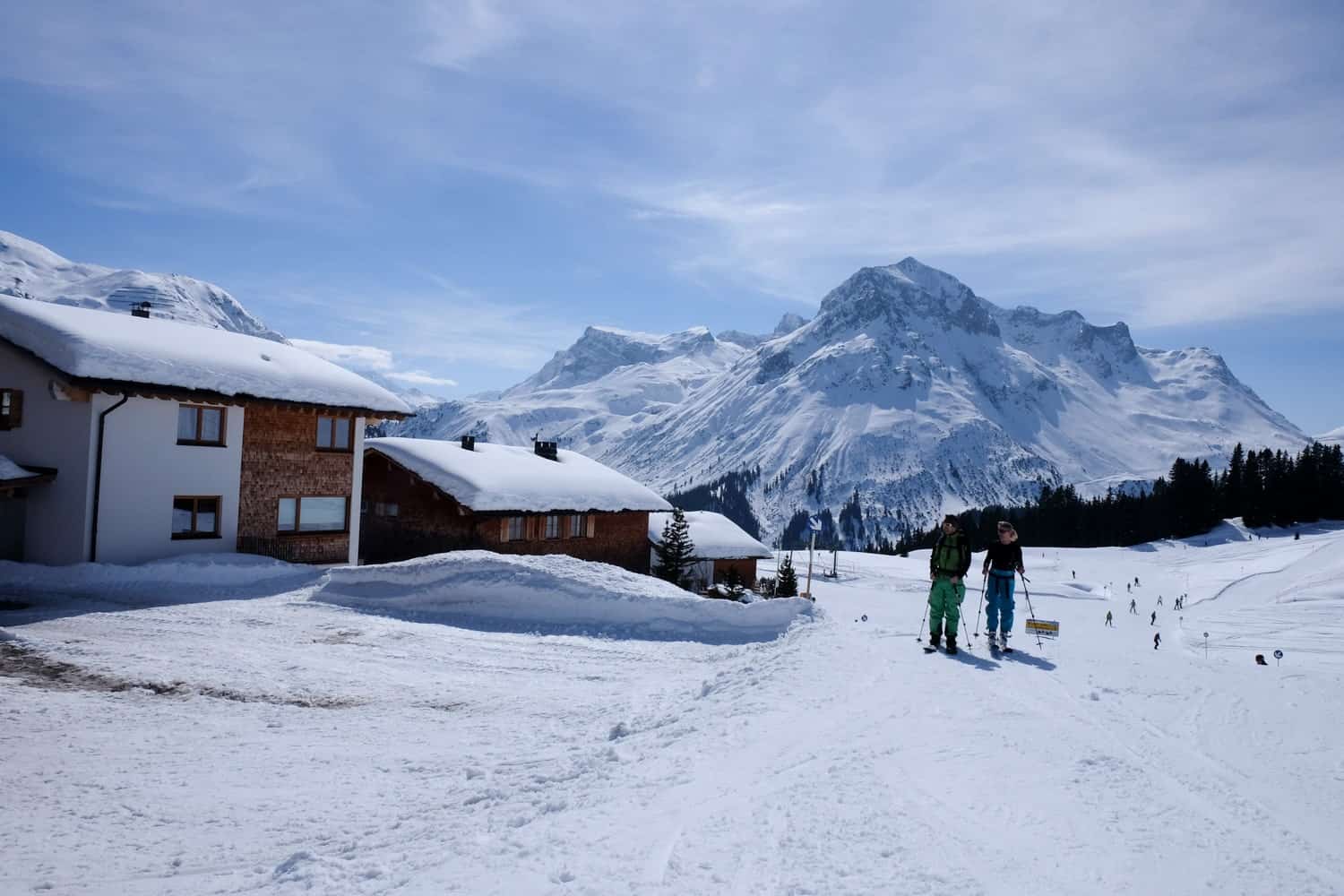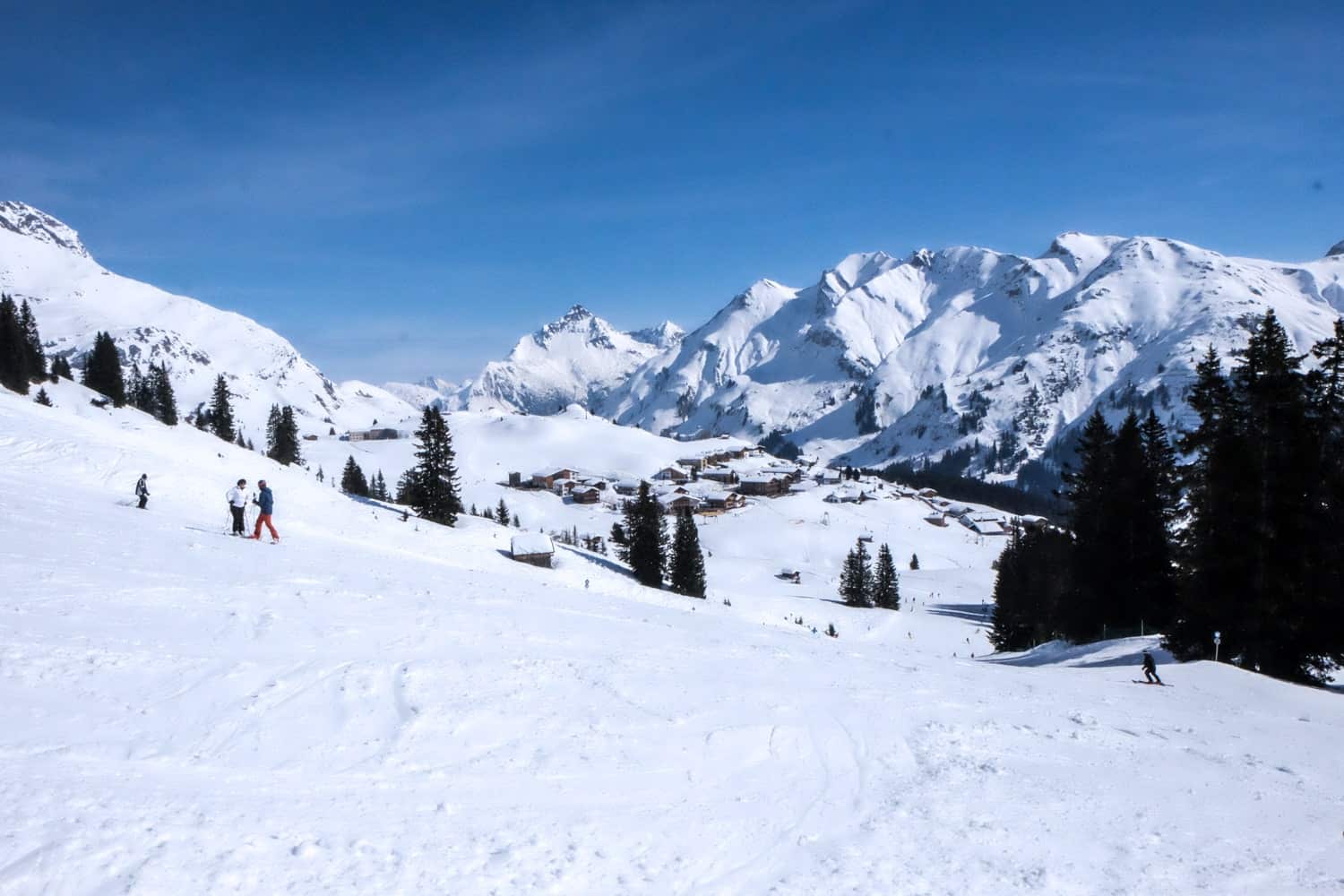 The slopes of Lech Zürs am Arlberg are a network of dreamy power trails against a crisp blue sky, but that's not to forget that down below the alpine village packs quite the buzz. While I reached for the peaks, it's also fun at the bottom of the mountain.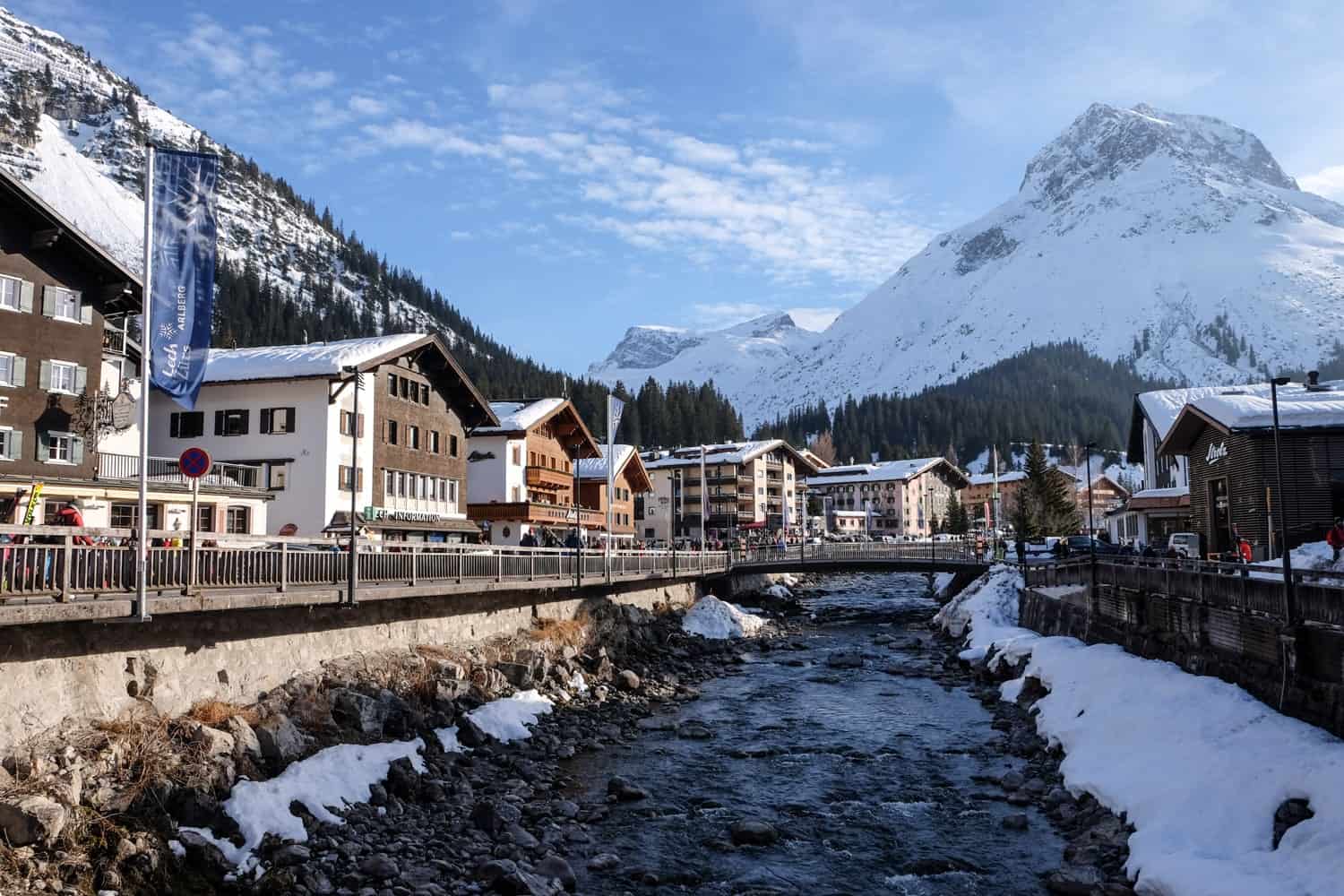 Lech's cool, contemporary vibe adds to the mix of what progressive Vorarlberg is known for. Bars within the village buzz with the same atmosphere up high, and in such a small village that's mixed with seasonal returnees, you can easily jump on board with the homely feel where everyone is welcomed.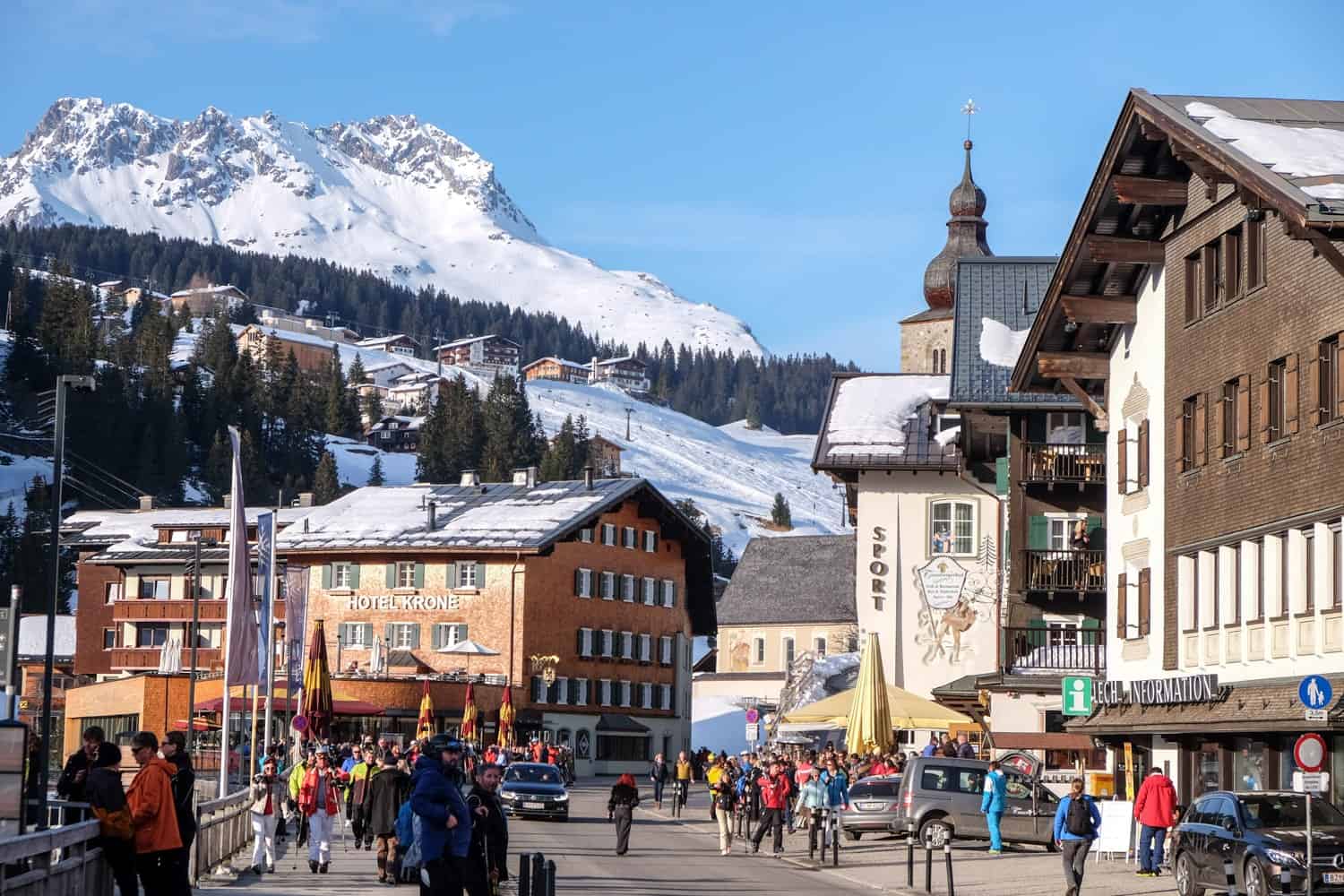 The Next Ski Season in Austria
I'm still perfecting my ski skills, and I am nowhere near where I want to be yet. While Lech was a snow-laden dream, the challenges set me back a little in my self-imposed quest for perfected ski skills and in finding a 100% match in an instructor. This bit is essential but also can be difficult. As are the choice of ski seasons (winter vs spring snow).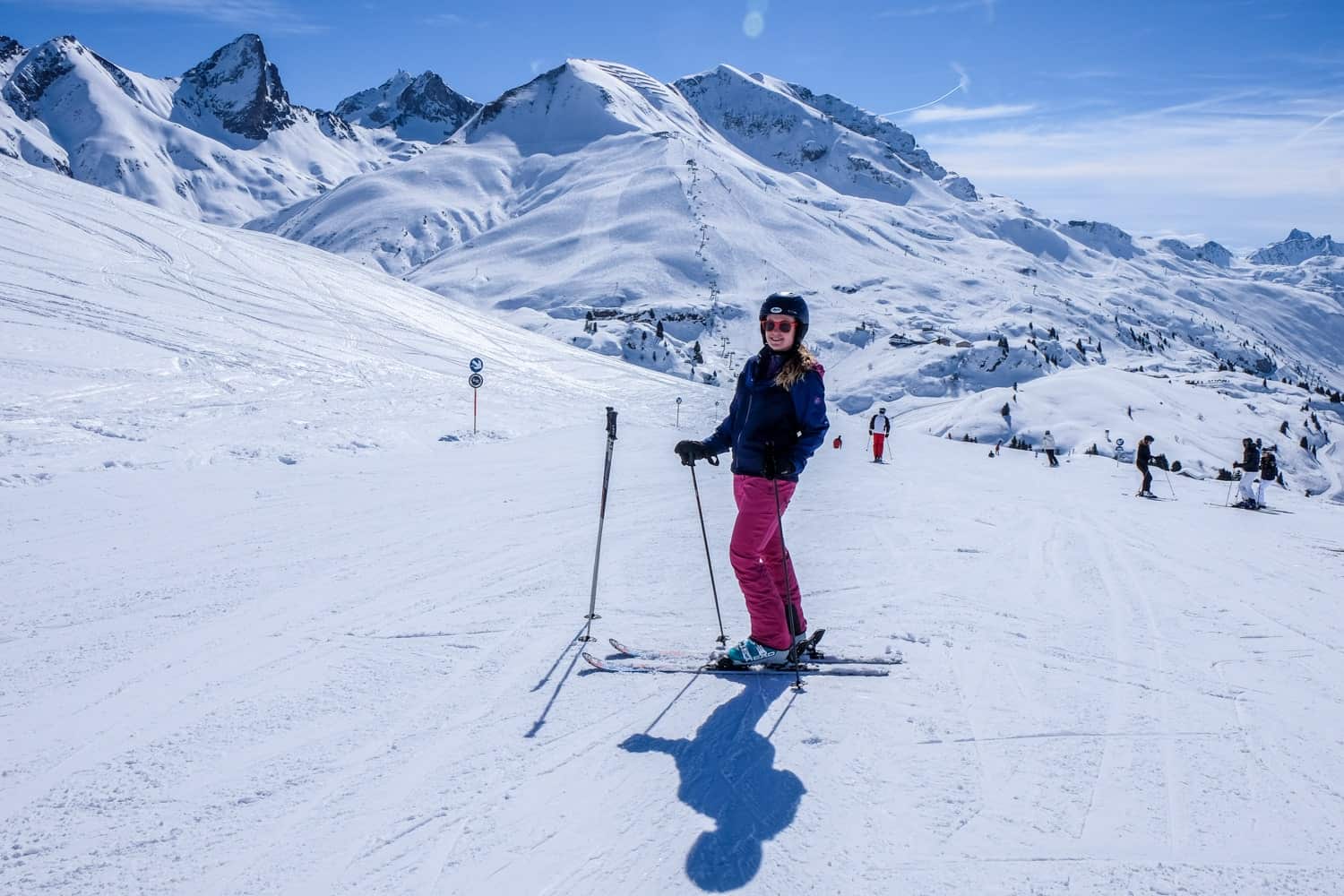 I never grew up in a land of peaks so large that it's almost otherworldly. I never knew if the snow would ever arrive in the winter season, and very often it didn't. It left me with a wild curiosity to explore such landscapes, which I do today with childlike wonder. I got to Everest Base Camp, reached the summit of Kinabalu, scaled smaller mountains for unforgettable sunrises and now am pushing myself to perfect my ski in Austria so I can scale the mountains another way. To ski in Austria.
There are times when I still can't believe I live in one of the most beautiful countries in the entire world. One with a mountainous backdrop that will never stop making my heart skip a beat. Ski will always be a part of that, even if I am still trying to find my way.
And Lech is absolutely and most certainly back on my list.
Things to Know About Skiing in Lech Zürs am Arlberg and Beyond
When do ski resorts open in Austria for winter?
The Lech Zürs ski season starts in November.
For the full list of winter opening dates in all of Austria's ski resorts, click here. All regions celebrate their winter opening with big parties.
The 'My Lech Card' – Access of Skiing in Lech and Around
The 'My Lech Card' grants you access to all operating cable cars (during the particular season) in Lech and Warth, the blue village buses, entry to some museums, public pools and activity centres, as well as being able to join themed hikes and excursions. Full details can be found here.
A three-day card costs €24, seven days €40 and two weeks €68. The 'My Lech Card' is also free for those booking at least a one-night stay in local accommodation.
Travel in Lech, Vorarlberg
For more information on the Lech Zürs am Arlberg ski season and on the Lech region of Vorarlberg, visit the region website for seasonal holiday planning and packages, activities, and destination insights.
Inspiration on travel in Vorarlberg and beyond in Austria can be found on the official site for Austria Tourism.
Skiing in Bregenzerwald, Vorarlberg
You can also ski in Damüls-Mellau – the largest in the northern Bregenzerwald region of Vorarlberg with 268km of runs, which I got a sneak peek at. With spring snow requiring a different skill-set, I was unable to complete any kind of circuit, instead, I went up in the cable car to watch the colourful thrill-seekers head down.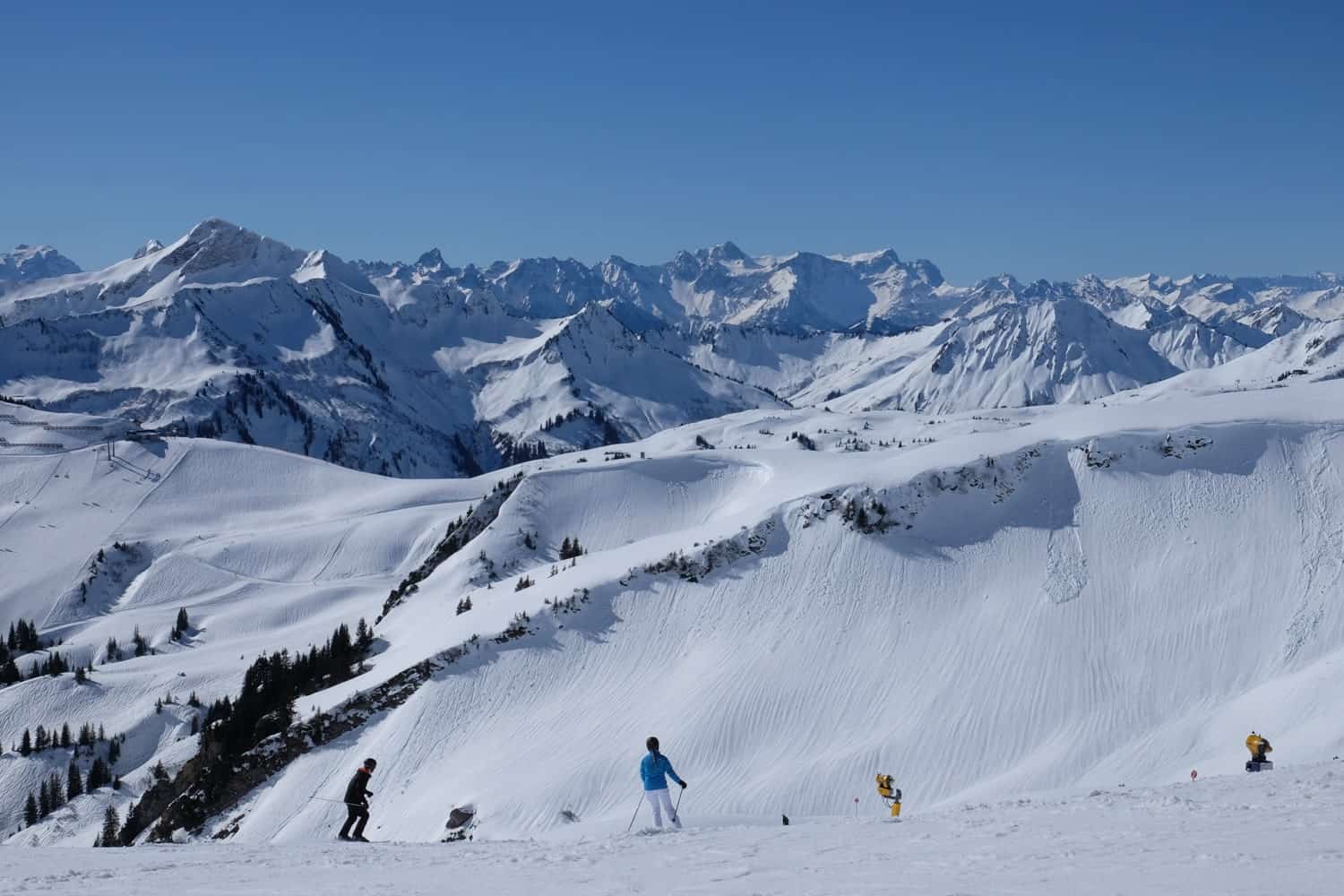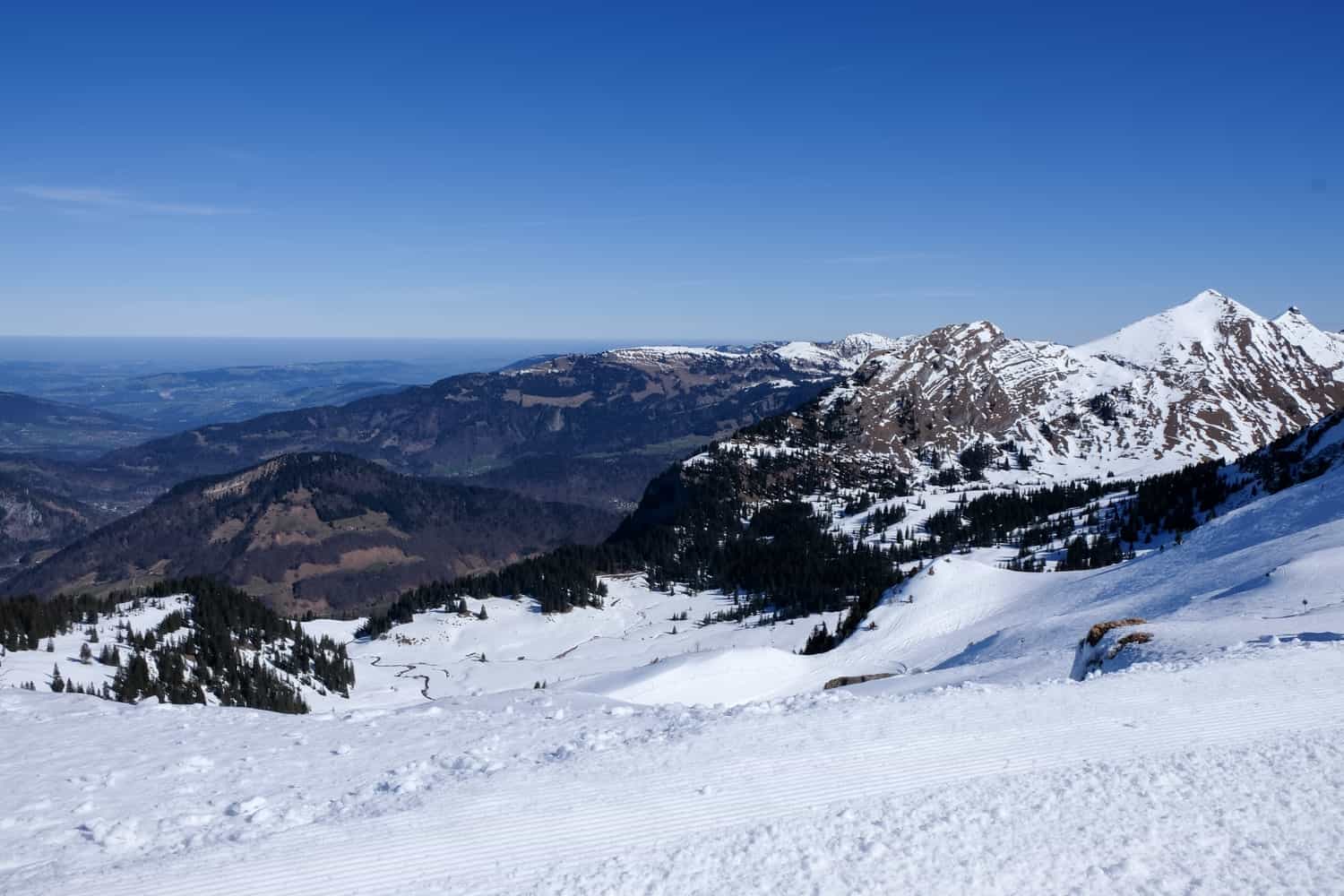 A highlight is to stand before the 'Midday Mountain' since the sun sits directly above it at this hour, illuminating it for all to see, high and low. Midday Mountain in Vorarlberg's Mellau-Damüls calls you with its sharp arrow to the sky… and all you can do is follow.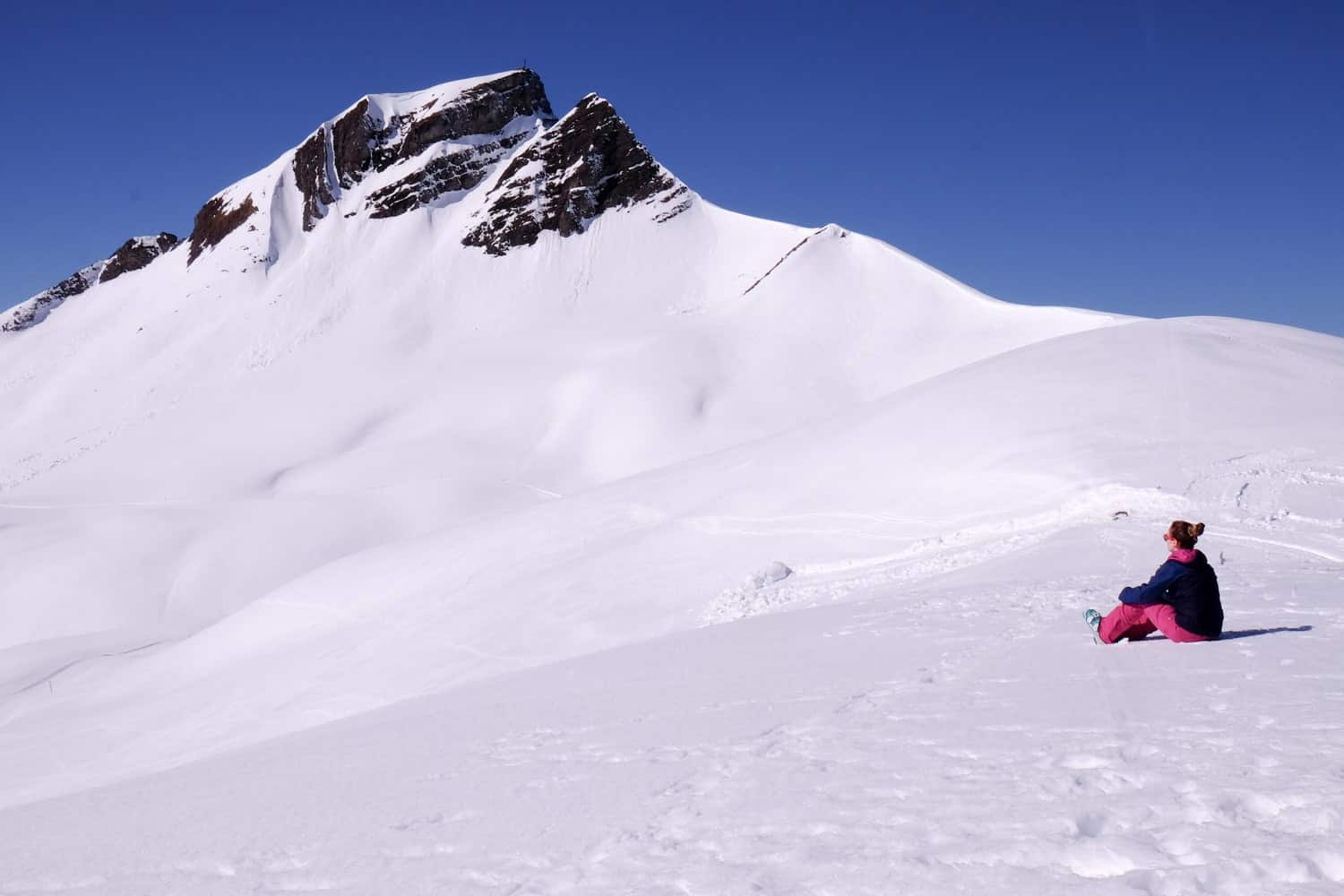 If you want to explore further afield, the 3-valley ski pass is valid for 29 skiing areas in the Bregenzerwald, in the Große Walsertal, in the Lechtal, in Balderschwang (in Allgäu) and on the ski buses.
Skiing in Wider Vorarlberg – Beyond the Ski in Lech
Despite Lech Zurs am Arlberg dominating the famed ski space, Vorarlberg is a haven for ski generally and there are many smaller areas where you can find your feet as a beginner too.
Other ski areas include Brandnertal, Bodensee-Vorarlberg near Lake Constance, Kleinwalsertal (a ski area spanning Austria and Germany) and peaceful Montafon, where you can cross into Switzerland on a ski tour.
Lech Zürs am Arlberg in the Summer
Curious to know what the region looks like in the summer? Planning a return in a different season? I was skiing the famous slopes of Lech Zürs am Alberg in March at the end of the ski season and by July I was hiking in Lech to see it clocked in multi-layers of green. It was a chance to see the region from a different perspective.
Want to Go Skiing in Lech, Austria? Pin It!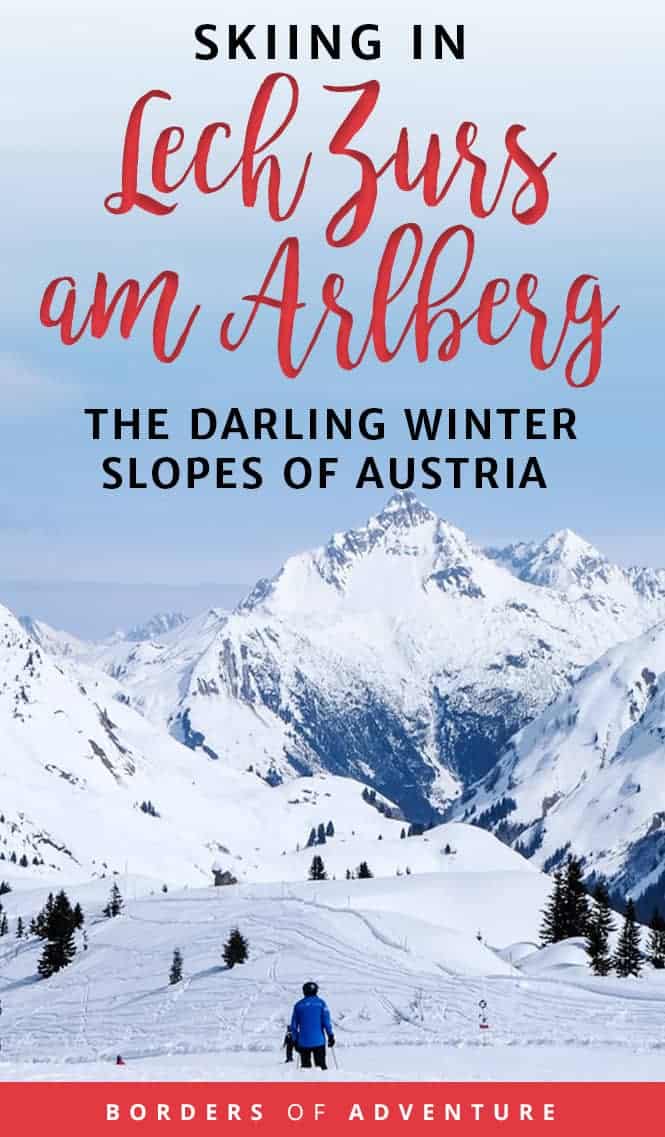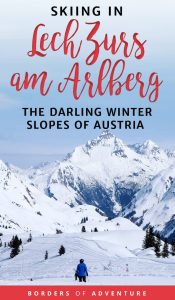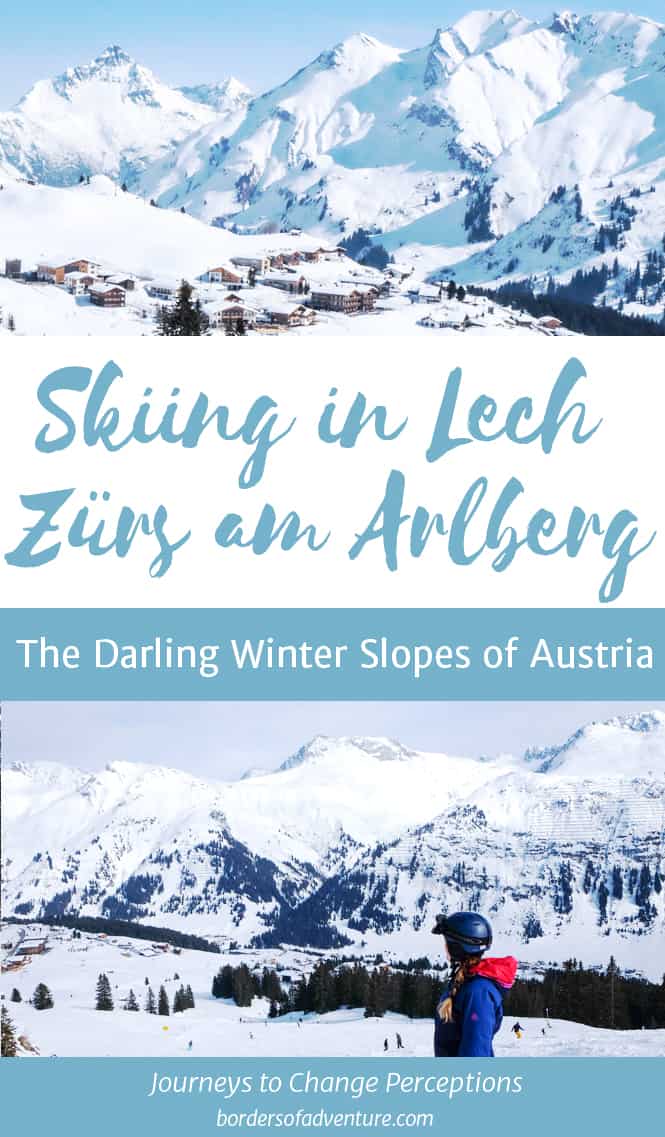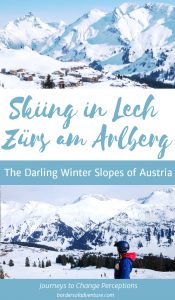 My time skiing in Lech Zürs am Arlberg was a part of my 'Year in Austria' project, as the UK ambassador for the Austrian National Tourist Office, and my professional ski dreams. I will continue to be travelling all around the country from my home base of Vienna (for a total of 12 months), showcasing a variety of destinations and activities. Continue to follow #YearInAustria for all stories.