Disclaimer: This post contains affiliate links to handpicked partners, including tours, gear and booking sites. If you click through or buy something via one of them, I may receive a small commission. This is at no extra cost to you and allows this site to keep running.
Solo Travel vs Group Travel is a regular conundrum. Here are the benefits of travelling in a group and why it might be your greatest choice.
Travelling solo vs. travelling on a small group tour? Depending on the destination, it can be a question that comes up. A dilemma even. And a decision that can change your entire experience.
I'm as adventurous, free-spirited and independent as they come. I've learnt to embrace change, appreciate my own time and revel in the empowerment that comes from navigating the logistics of travel. The best feeling is being forced outside my comfort zone and into a wonderful sense of spontaneity.
Yet I started my backpacking life on a G Adventures tour when I was 24, and 10 years and 65+ countries later, I still embark on a small group adventure from time to time.
Does that make me any less adventurous? Does that mean I'm not a true independent traveller?
Not at all. There's a time when booking a small group tour makes perfect sense. Here are a few reasons why.
The Advantages of Small Group Tours
A group tour is one of the best introductions to solo travel
From a young age and with restrictions on budget, I spent a lot of my holidays finding well-priced package deals to European sun destinations. When the day came to finally give in to my obsession with seeing Asia, I booked two weeks off work and had my heart set on Vietnam. With no one to go with and no prior knowledge of Asia travel or solo expeditions, I joined a two-week Vietnam roadtrip tour. It was the best decision I ever made.
A way to mix free time with group camaraderie, I was able to be on the road while breaking in my solo travel boots. While everything on a trip is pretty much organised, it is still deeper travel; a mix of slow travel, local encounters, and a dash of comfort here and there. Importantly, a tour gives you the chance to learn from others while also having the liberty of free time to test the feeling of independent travel.
While in Vietnam I had already decided where I would head to next, and returned home and booked a two-week trip to Northern India and the Golden Triangle.
A small group tour can minimise frustration and maximise time in difficult places
Just like my reasons for booking India, small group trips can be an essential element to minimising frustrations in countries deemed a little tricky to travel. That could be because of the huge culture shock, or a place where solo female travel is a bit riskier, or simply because of the size of the country and making the best use of time.
Before heading to China on a solo trip four years ago, I really wrestled with the idea of independent travel vs. a group tour. I'd heard from many people that outside of the Beijing-Xian-Chengdu-Shanghai route, it is very difficult to travel around China due to the language barrier and overwhelming size of the country.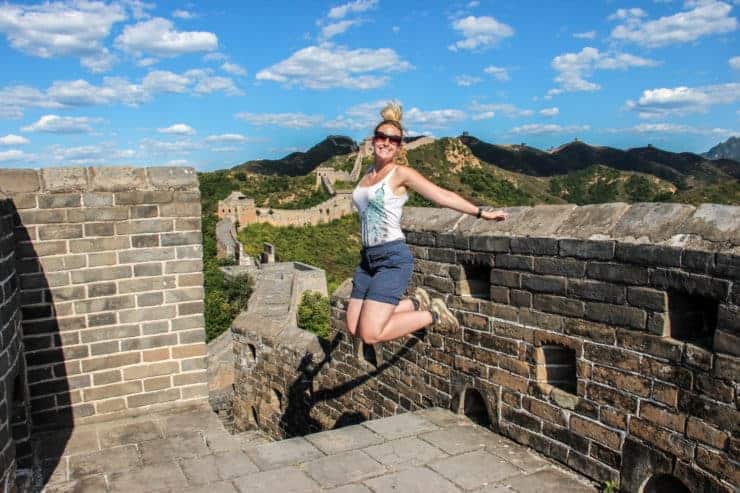 I had met travellers who had simply given up after a few weeks due to limited patience levels and an inability to cope with the extreme differences in culture; while some happily chose tours in order to bypass the difficulty.
For others, with only two to four weeks of time, it can be hard to plan how to cross such a huge country unless you are extremely well organised and have time to lose with sporadic changes in logistics and infrastructure.
In the end, I did a mixture of both. I traversed the main cities by myself and joined a tour to reach the mountainous areas and other regions including Dali and Lijiang in the Yunnan Province.
Small group tours can mean travelling with a local and giving back to the community
Sustainable travel, and understanding and appreciating a local culture is at the heart of my work. As is forcing myself to meet, interact with and learn from local people to challenge misconceptions.
If there's one thing I love most about G Adventures, it is the concept of local guiding. The guide on your tour or the CEO (Chief Experience Officer) is often a local from that particular country or region, taking you to interesting places you wouldn't normally find and giving you insights you might otherwise have had to dig for.
Your money goes directly to the community; both for your guide and the social enterprises and communities you visit along the way. For those looking for tours that visit specific sustainable initiatives and include visits to social enterprise projects, check out the G Adventures for Good tours, which are developed in conjunction with G Adventures non-profit organisation, Planeterra.
A group tour can allow access to travel in destinations with restrictions
I travelled to Iran on a small group tour simply because I had no choice – my nationality restricted me from independent travel.
There are many countries where a long-standing history of coups, espionage, nuclear sanctions and everything in between could limit your entry because of nationality or a restriction on minimum numbers, such as with Tibet.
Joining a tour not only allows you access to countries you might otherwise have never seen, but it often helps with obtaining visas, authorisation codes and other logistics that are taken care of by the tour company as part of the package.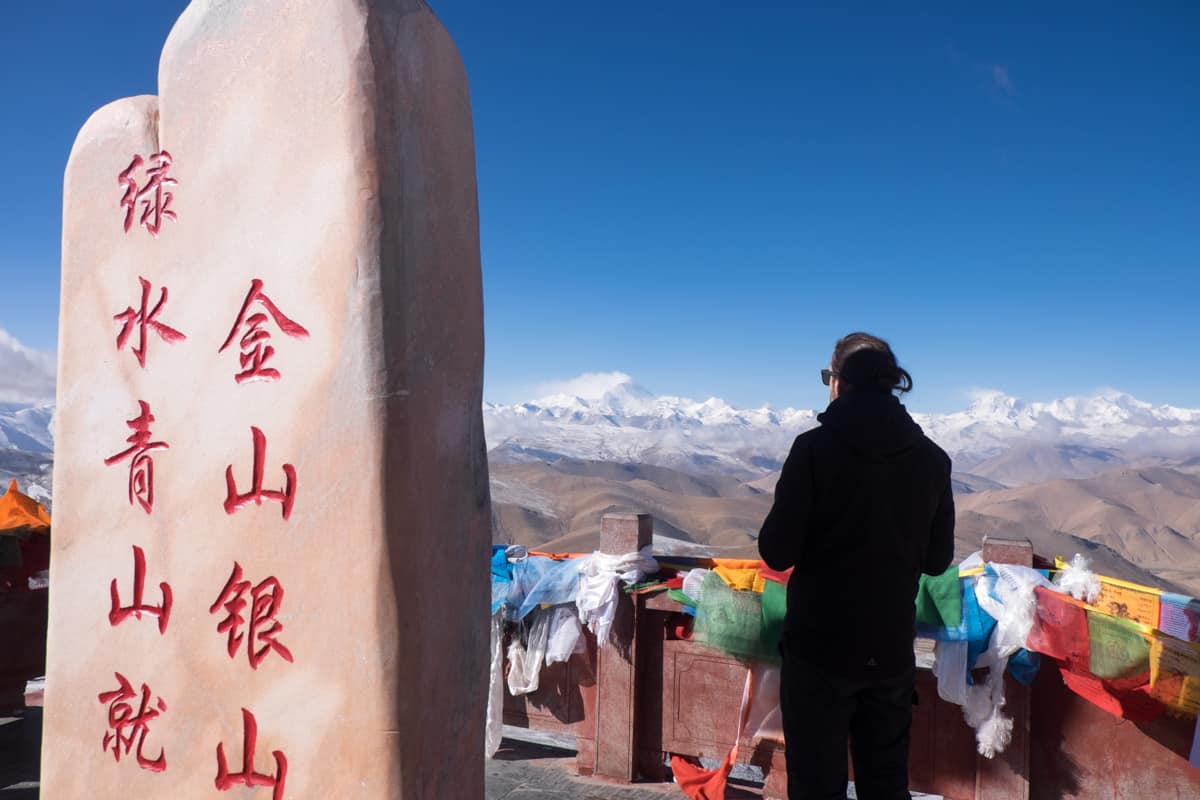 Adventure expeditions are better with the morale of a small group
Could I have reached Everest Base Camp with a private guide? Probably. Was it more encouraging and life-changing with the morale of a group? Absolutely.
In November 2012 I stood before the top of the world with a group of people I had just spent eight days with as we pushed our bodies and minds to the limit. There were times I could not have got there without the support. I booked on the 15-day Everest Base Camp trek – a small group tour that includes a 12-day trek and time to explore Kathmandu on either side. This also included the cost of the internal flight to Lukla, all accommodation and local sherpas.
I travelled independently around Nepal before and after this trip, and knew by booking this I was joining a reputable organisation and limiting the stress of finding and organising a trekking group on the ground in Nepal.

That group tour may lead you to find travel buddies to continue solo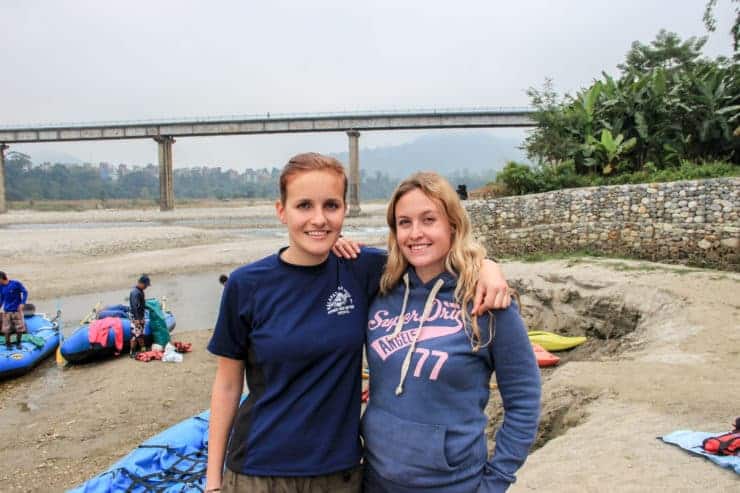 Travelling long-term? Joining a group tour is a great way to meet like-minded people and to continue the adventure after your trip ends; just how I ended up exploring Nepal with one of my new trekking friends.