Disclaimer: This post contains affiliate links to handpicked partners, including tours, gear and booking sites. If you click through or buy something via one of them, I may receive a small commission. This is at no extra cost to you and allows this site to keep running.
From historic suburbs to modern districts, here are the best Tel Aviv Neighborhoods to explore in Israel's second-largest city.
Before I left for Israel I heard that Tel Aviv was a cosmopolitan city, but I prefer to call it gritty – cool and gritty. If all of Israel were London, Tel Aviv would be its Shoreditch; the place that outsiders jokingly mock because they don't know how to be belong here. Travel to Tel Aviv paints a different picture of the old, troubled Israel you hear about.
When I first arrived I focused too much on the word 'cosmopolitan' thinking the city would be this huge ultra-modern and upmarket, thriving metropolis. While this can be sought out in parts (the initial vision of Tel Aviv being a European-style 'garden' city), this rapidly growing urban hub oozes something more edgy, vibrant and unknown. It's a city in an exciting transition, which is exactly why I grew to like it.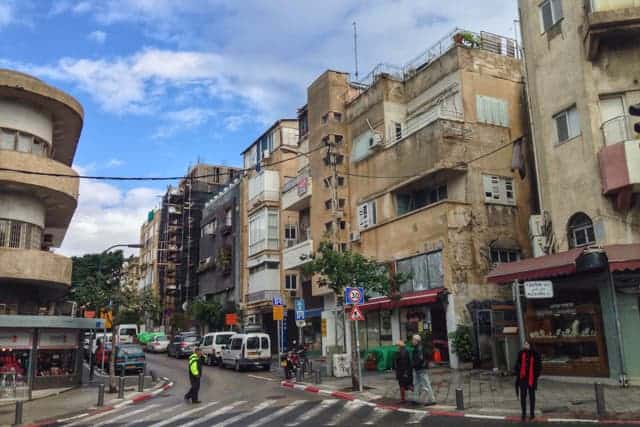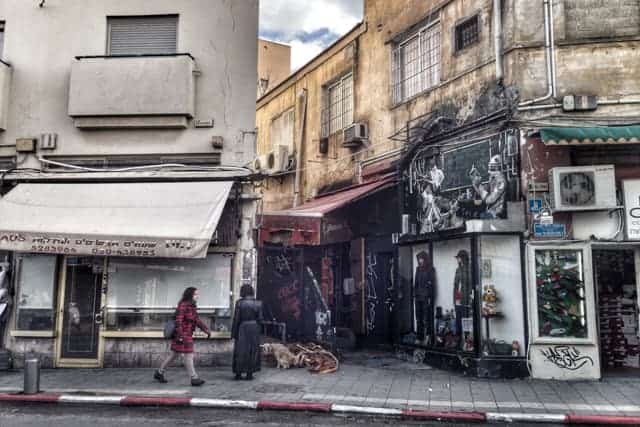 Tel Aviv is mainly known for its daytime café culture and fantastic nightlife (which I sampled) and its long stretch of sandy Mediterranean coastline beach (which I didn't as it was winter). Ignoring the rain and impending storms I made the most of the sporadic clear skies to wander around the city, armed with a simple map and a longing to get lost in some local neighbourhoods.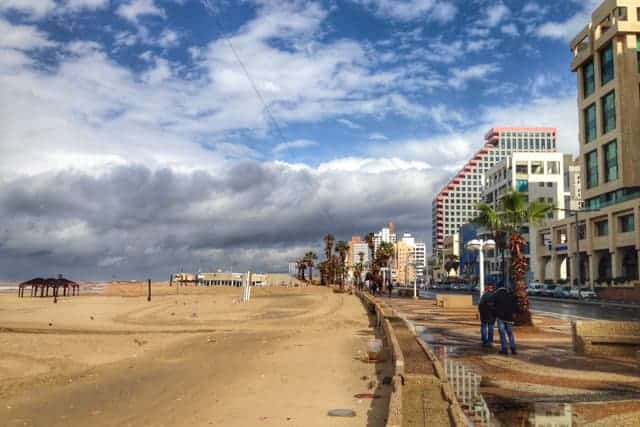 For an avid walker and random explorer, Tel Aviv is an easily navigable city, with all the main points of interest in close proximity. But be warned – you will get very easily distracted, whether by the lure local shops and delicious food stalls, European architecture, bargain coffee shops like Coffix or locals engaging you in good, honest chatter.
Using Allenby, Ben Yehuda, Sheinken, King George Streets and the beautiful Rothschild Boulevard as main thoroughfare markers that cut through the sprawling suburbs that make up Tel Aviv, I stumbled upon some great local, historical and chic areas that were great to lose yourself in. And for those of you wondering if Tel Aviv is a safe city to travel in, it absolutely is. I never once felt threatened or vulnerable to issues surrounding the current conflict – don't believe the media hype.
Visit Yemenite Quarter (and adjacent Carmel Market)
Located just behind the must-see Carmel Market, to some this neighbourhood might appear unkempt and dirty – a hangover of its rundown days. But a long wander through its narrow grid streets, lined with crumbling houses, sporadic art and kitsch décor, will soon reveal its trendy alter-ego.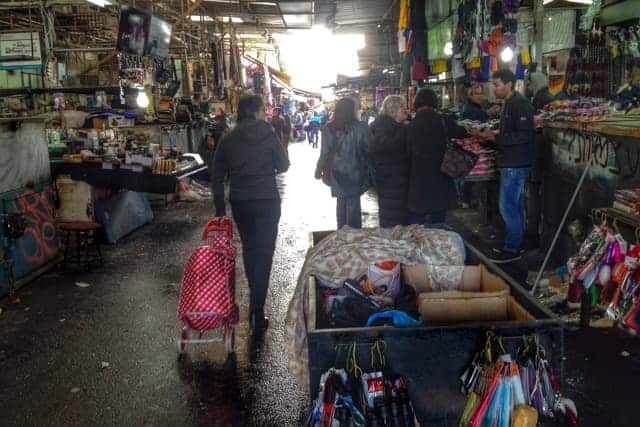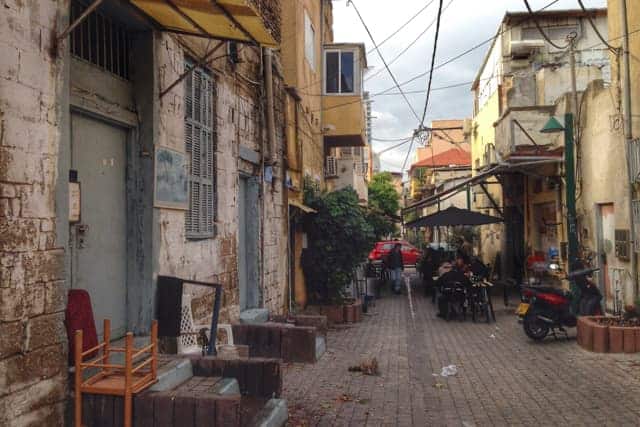 This is local Tel Aviv, where hardly any tourists venture past the swarm of the fun and frenetic market, yet it's here in the blissful silence that you will find many locals chilling in the little cafés and restaurants, away from the bustle.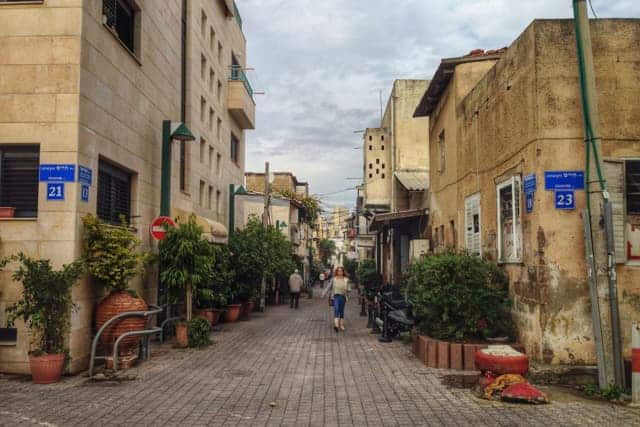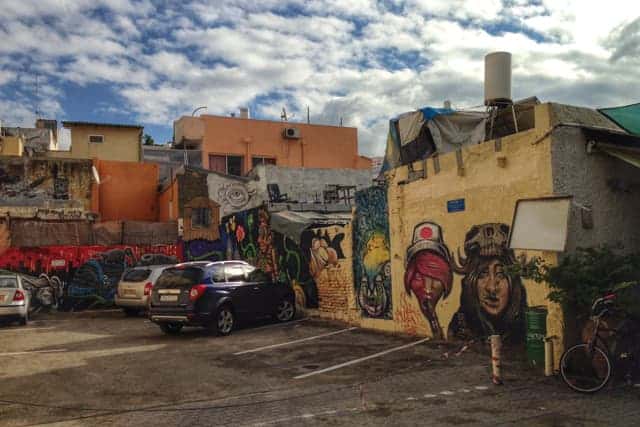 Look up and all around, for this is one place to always keep your eyes peeled – its quirky, different and a charming window into the simplicity of local life.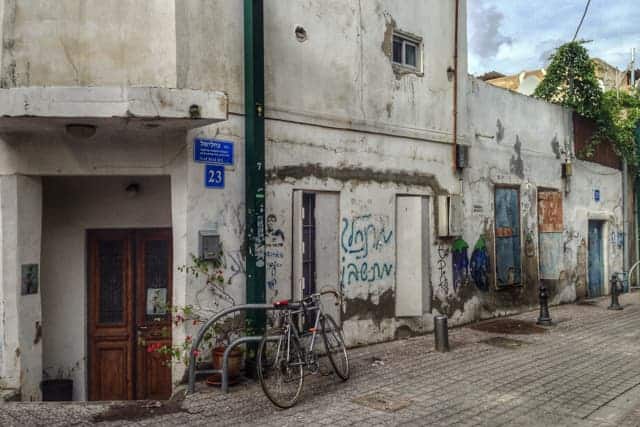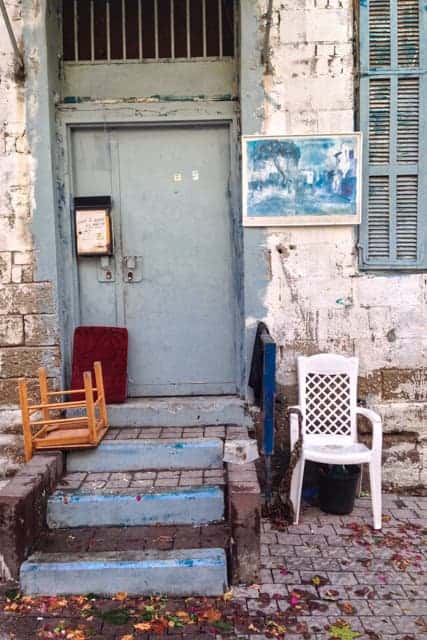 See Old Jaffa (Yafo)
I'm a sucker for old towns and anywhere where thousands of years of history pour from the walls as if you are stepping back in time. This is exactly the vibe that this former Arab town and predominantly Ottoman Empire built city exudes.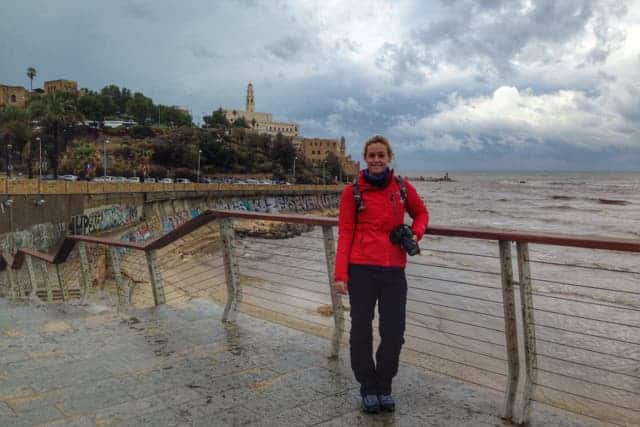 One of the world's oldest ports and once the gateway for the hoards of arriving immigrants, Jaffa stands inviting and mysterious in the South of Tel Aviv. I walked along the beachfront promenade, from my hostel in Hayarkon Street towards the old stone building and lighthouse that sat at the end, eventually arriving at the arched entrance with a sign welcoming you to the city of Old Jaffa.
It was here that the adventure began. Stairs and winding streets led to an artistic treasure trove full of galleries and designers and narrow passageways connected to covered alleys and deserted spaces. Signs direct you to the main points of interest, such as Simon the Tanner's House and the Clock Tower and boards detail historical facts (including the origination of Jaffa oranges!), but its fun to take random twists and turns here and there. It's not a huge space so it's easy to find your way out, or you can just follow the sound of the sea.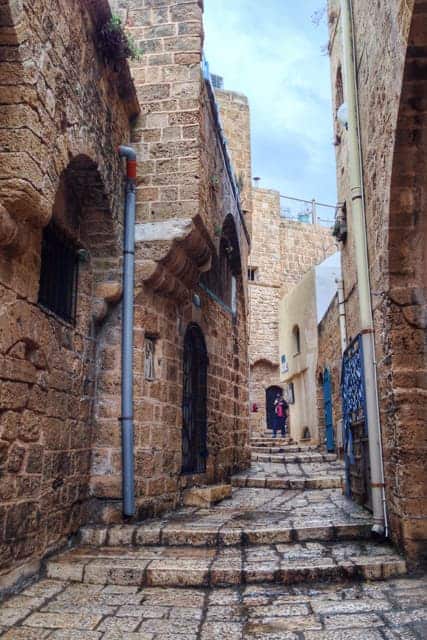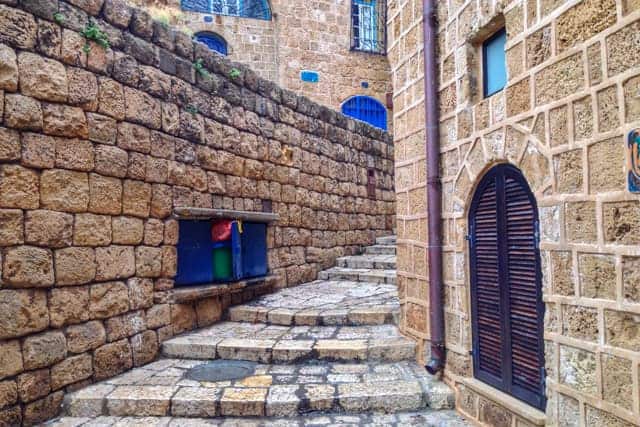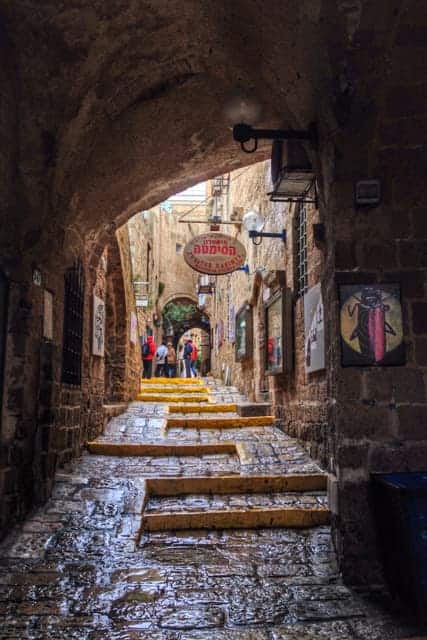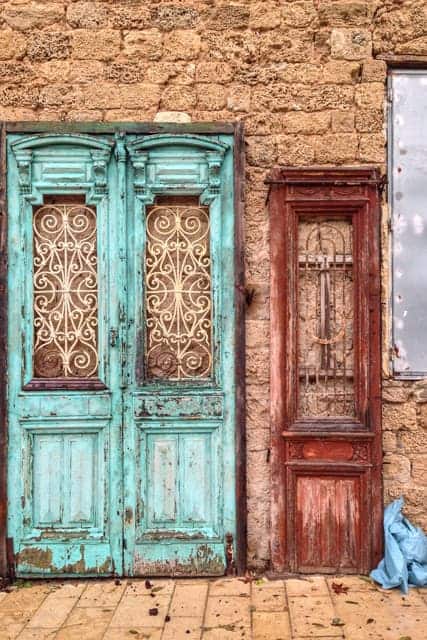 If you are lucky enough to engage in conversation with a local, they have many a story to tell and a fervent love for Jaffa (it being separate to the modern suburbs of Tel Aviv). I managed to meet a crazy cat lady who has been living here for 42 years (the dozens of healthy, well-fed cats are literally her pets), and while very pro-Israel and not afraid to literally shout about it, she made Jaffa and its history that little more interesting. Another traveller said he also had the pleasure of meeting her, so she's one to look out for. Locals, after all, make for a better experience.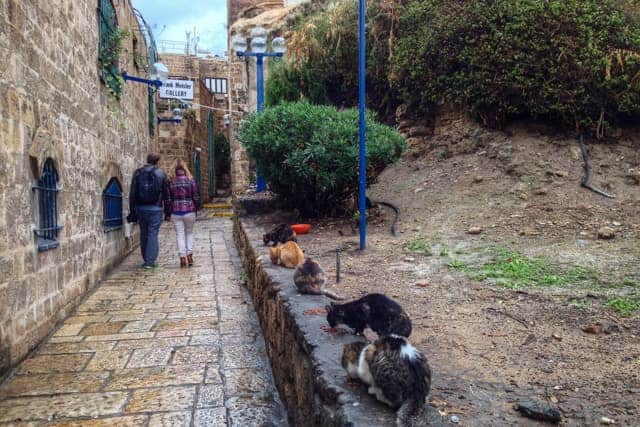 Go Local in Florentine District
One of the original districts of Tel Aviv when the city was in its first stages of construction, Florentine is noticeably one of the 'poorer' areas, and looks as if nothing much has changed in style since then.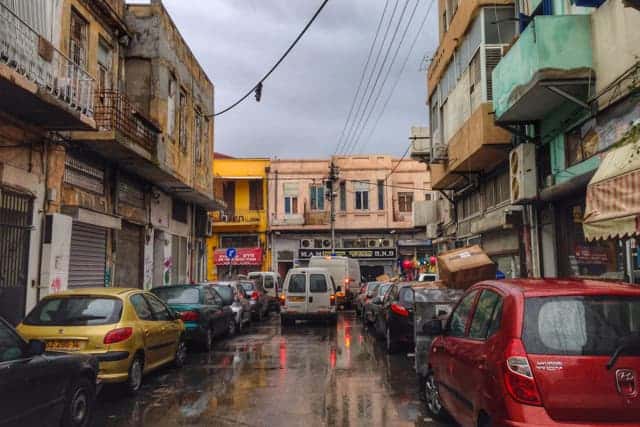 However, its busy atmosphere gives it a local-secret vibe that's great to escape in. Only minutes from the café-lined end of Rothschild Boulevard and Hertzel Street and standing next to the more chic Neve Tzedek district, Florentine is a great stop for the random – food snacks and shopping for things you probably don't need but find fascinating nonetheless.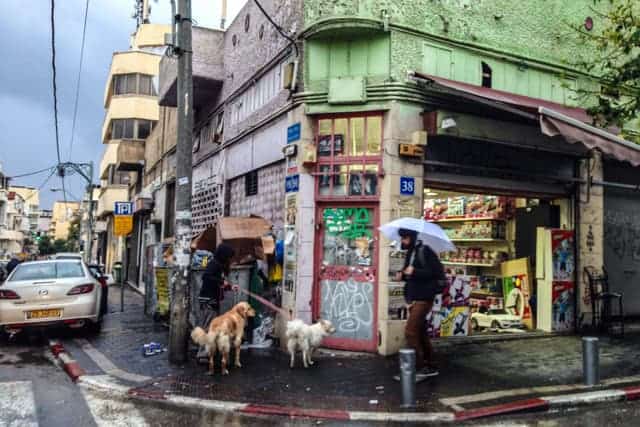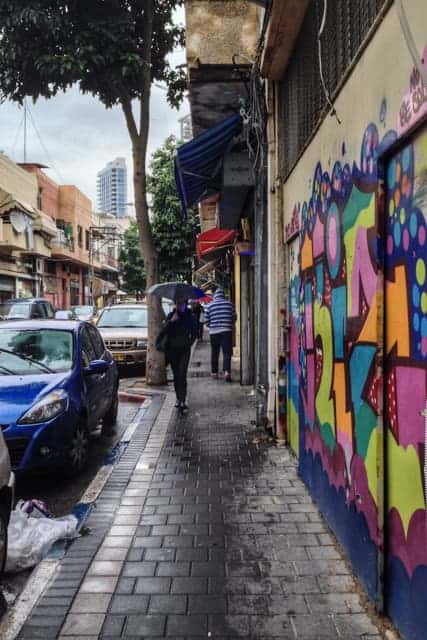 Stroll Rothschild Boulevard
Rothschild Boulevard is like a residential Fifth Avenue – a beautiful tree-lined street surrounded by stunning properties and boutique hotels that make you feel as though you've just landed in a genteel European city.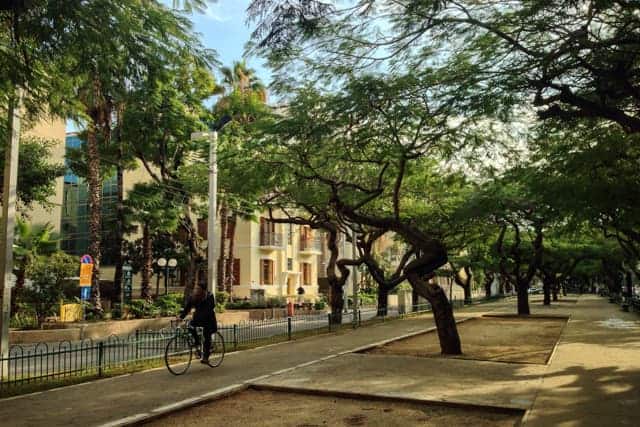 It's a tourist attraction, because of it's rich history – some of the properties were built by some of Tel Aviv 'founding families', with many being protected, listed buildings, and it was also in this area that the Declaration of Independence of the establishment of the Jewish state was signed – but it's absolutely worthy of a stunning stroll.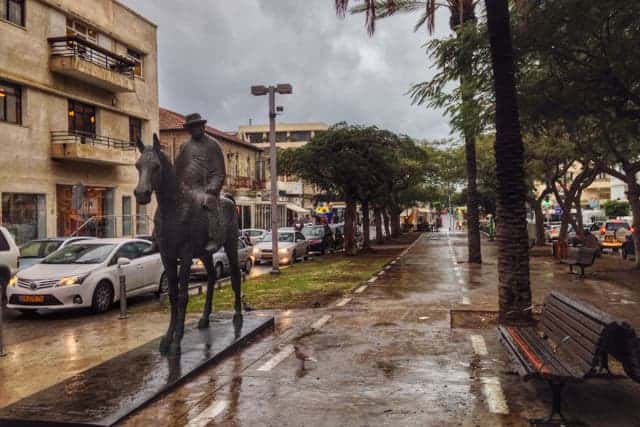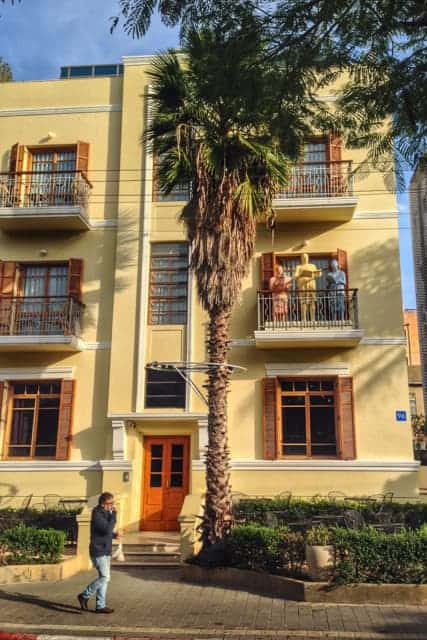 With so many layers to Tel Aviv, it's initially hard to define and get to grips with, but within a few hours, I found it intriguing enough to keep searching. For a city that keeps growing and changing, one visit isn't enough, for there will always being more to seek out and shout about.
In any city I visit, I'm always drawn to the magnet of local life, the different and the off track. When I return to Tel Aviv I want to see more of its chic and modern side. I want to return and watch the streets come alive with people basking in warm spring heat, and where the cosmopolitan café culture and beach atmosphere will be in full flow.
Tel Aviv, I'm not done with you just yet.
Travel in Tel Aviv – Things to Know
For transfers from Ben Gurion Airport to Tel Aviv, check out the Flo Shuttle which drops off and picks up at all hotels in Tel Aviv, runs hourly, and is the most cost-effective option for getting between the airport and the city.
I stayed at the Hayarkon 48 Hostel, just meters from the beach and right in the heart of central Tel Aviv. The Carmel Market and all neighbourhoods listed above are within easy walking distance and the staff are knowledgeable, approachable and helpful. My stay here was complimentary, but all views are my own. Other hostels recommended to me include Chef Hostel and The Overstay.
For those wanting to rest up and experience the chic side of Tel Aviv, there's plenty of unique and boutique hotels, a comprehensive list of which can be found here.
For a great introduction to Tel Aviv's fabulous bar and club scene, consider joining the Tel Aviv Nights Tours – run by a super friendly local called Ido, you will be taken around some of the city's trendiest nighttime hotspots for a small fee. I went on a Saturday night bar crawl that took me to the Jimmy Who bar, the Pasaz Club and the underground bar/club, Penguin.