Disclaimer: This post contains affiliate links to handpicked partners, including tours, gear and booking sites. If you click through or buy something via one of them, I may receive a small commission. This is at no extra cost to you and allows this site to keep running.
A lesser-known Spanish island, the things to do in Menorca show a different side to the Balearic Islands, full of history and heritage.
The western Mediterranean cluster of the Balearic Islands may be a well-visited area of Spain. Menorca – the northernmost and lesser-visited island amongst them – shows a different side to the Balearics beyond a resort holiday.
In the shadow of its bustling and popular neighbours Ibiza and Majorca (Mallorca), it has always been sought after, yet protected – from invaders over the centuries to mass tourism today.
Menorca prefers it this way, knowing it has appeal yet being able to harmonise tourism with preservation. This island prides itself on its tranquillity while proudly displaying its nature and heritage, including scenic, historical cities and calm harbours, nature reserves and protected trails, ancient megalithic sites and pristine coastline.
Here's where to find it all.
Things to Do in Menorca to See it Differently
Here, in this UNESCO Biosphere Reserve, sightseeing in Menorca means wandering adventurously but travelling slowly. You can immerse yourself within historical sites without disrupting the island's longstanding conservation.
Menorca is a Protected Environment Nature Park
Over 70 unspoilt beaches, 130 secluded bays and coves, 19 ANEI (Natural Areas of Special Interest), and five nature reserves make up Menorca's Biosphere Reserve. It's a small space where you can cross multiple eco-systems – on one island, you can venture to wetlands and sand dunes, ravines to wide-open sea, ascend cliffs or wander caves, gorges and untouched islets.
It's hard to believe that an island has been preserved so thoroughly. Aside from rules being in place for ship docking, restrictions of access for cars and the maintained Camí de Cavalls trail, Menorca is protected naturally.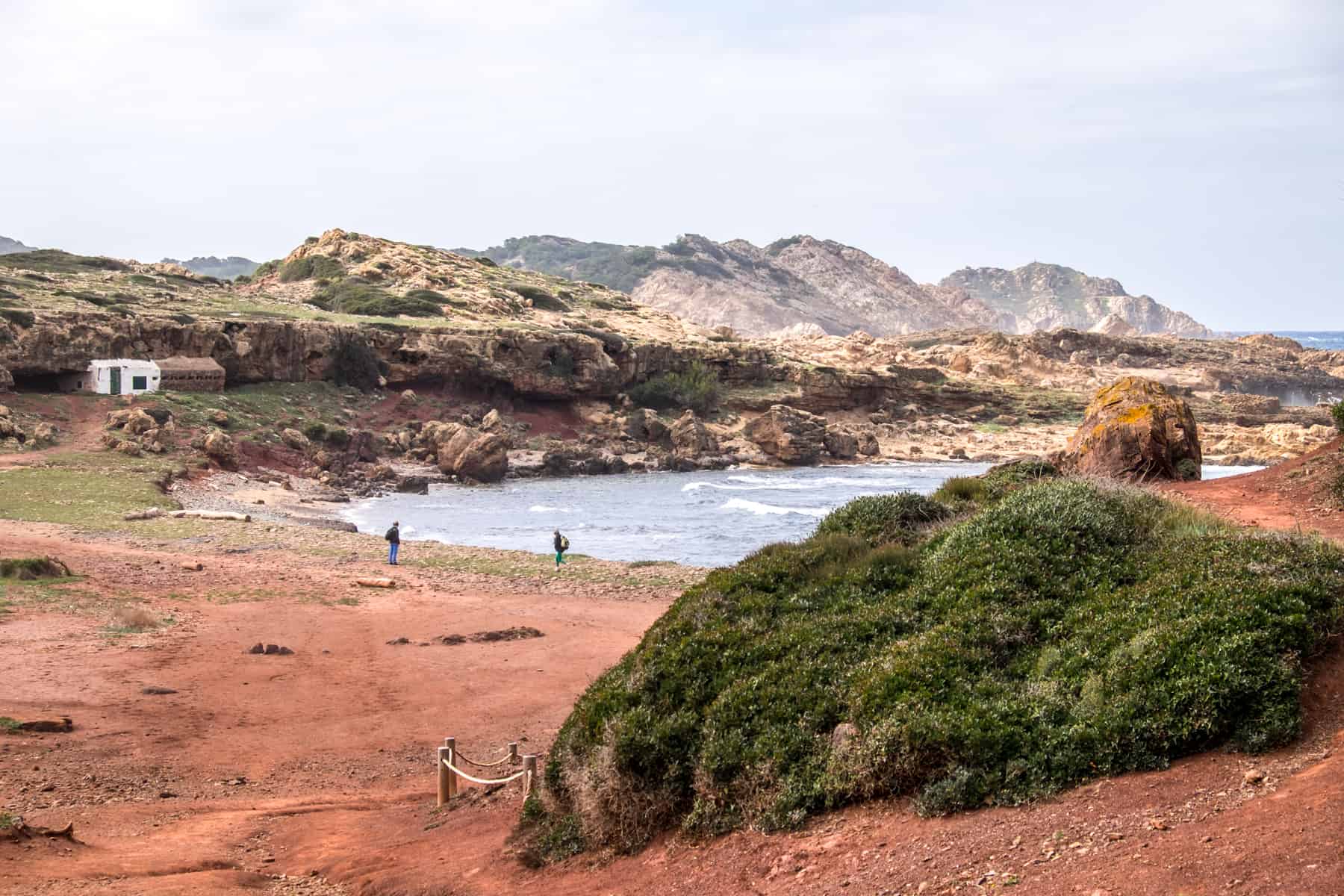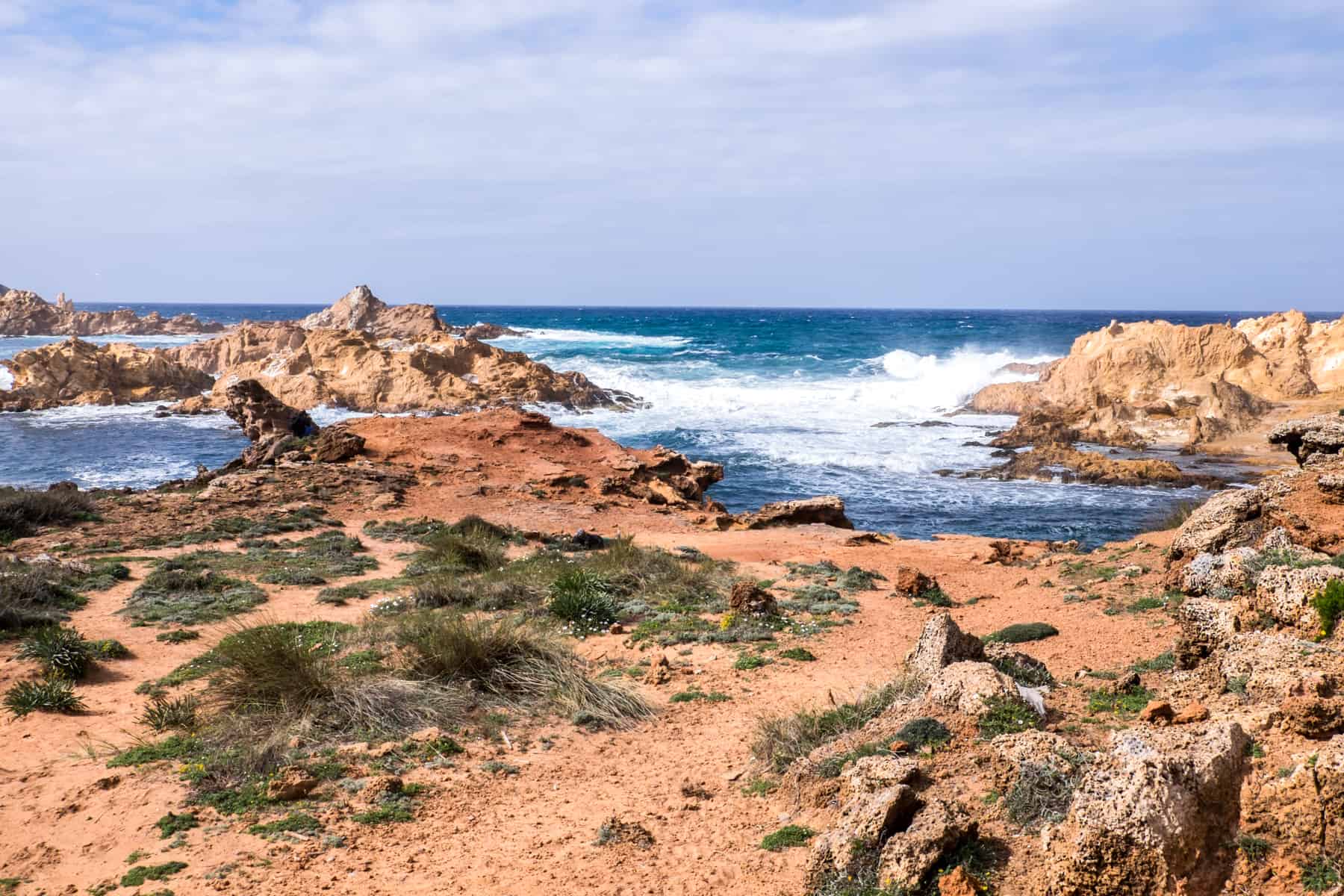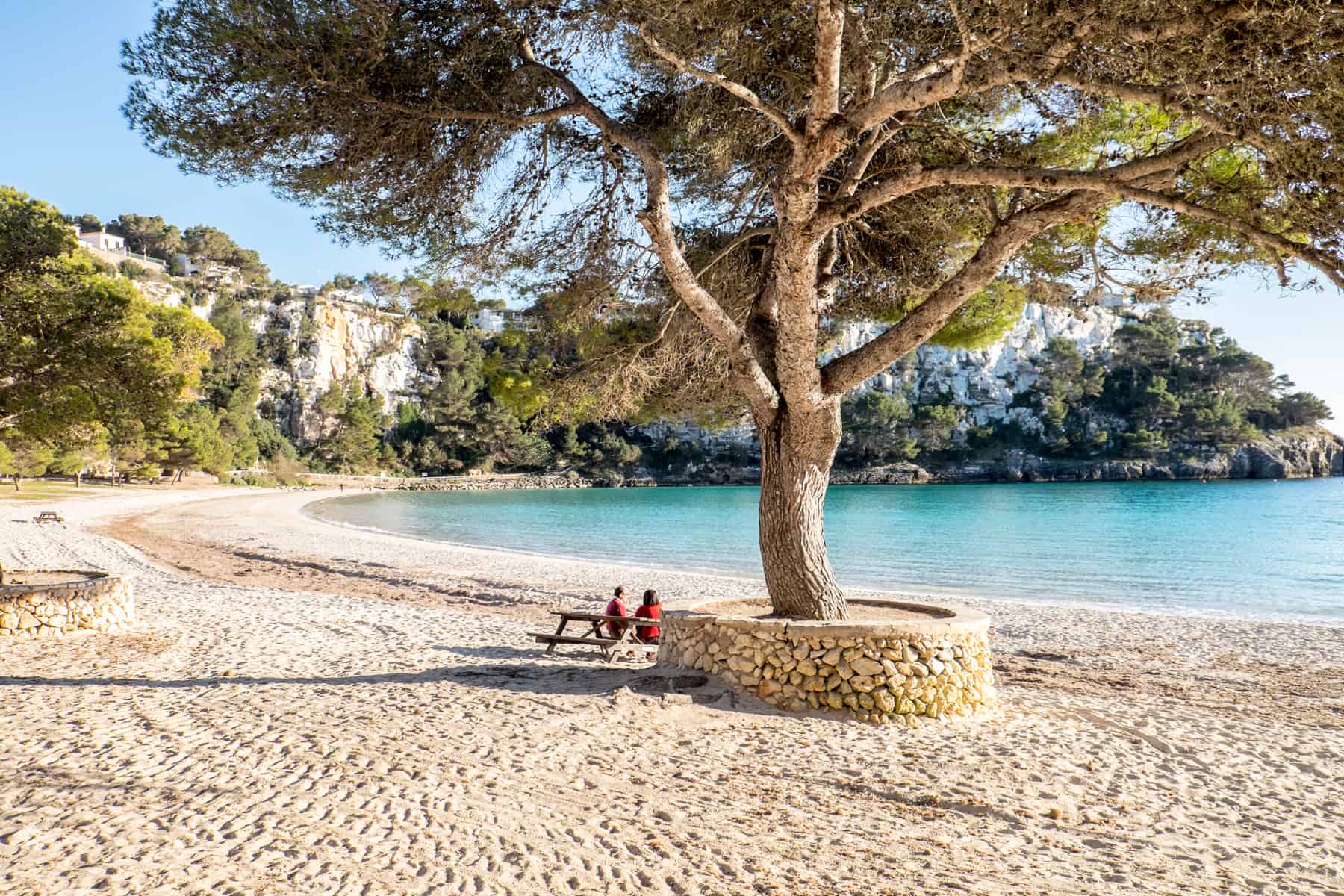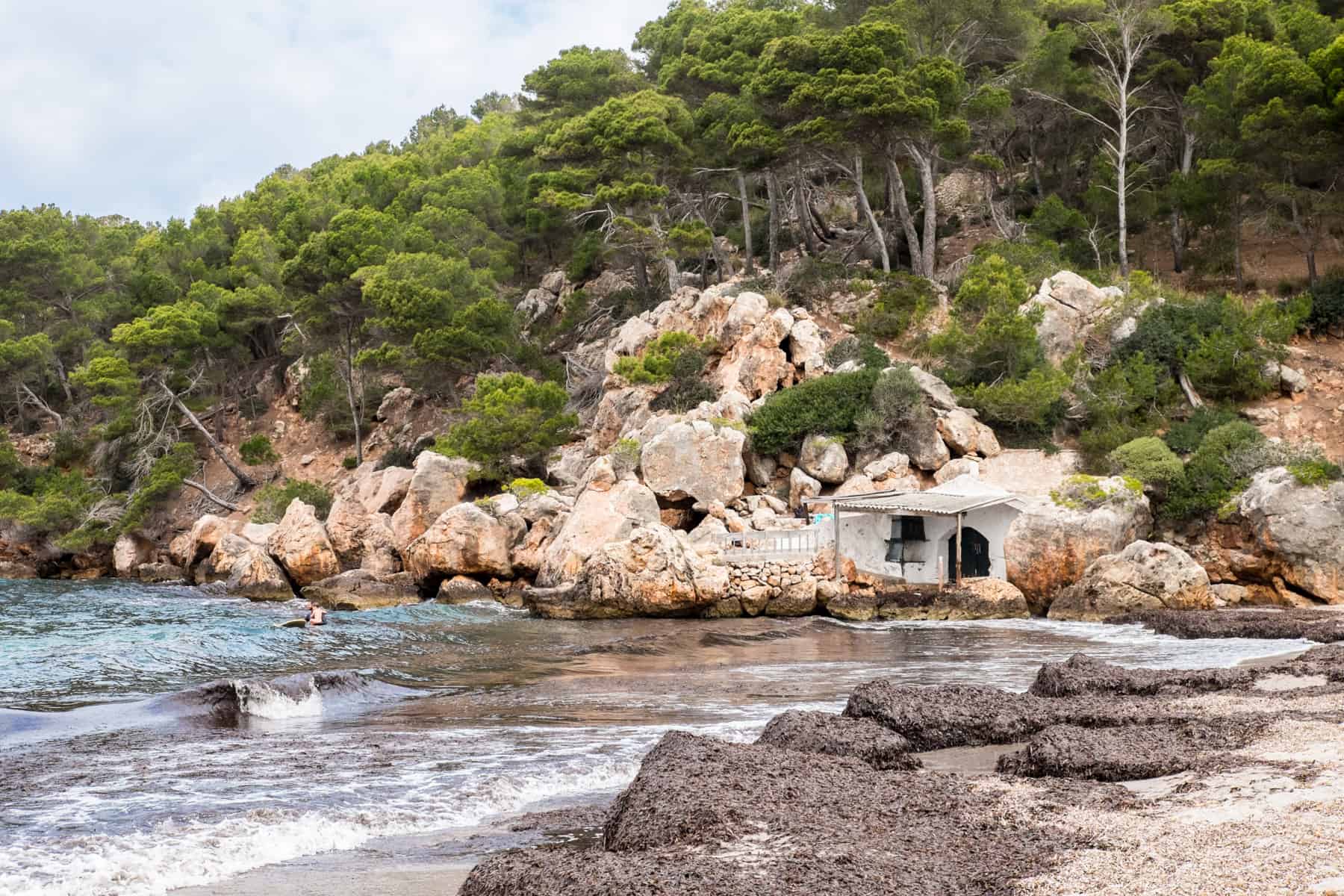 One of the most interesting things I noticed when hiking was the 'Posidonia Oceania' plant that blanketed many beaches. These are known as the seagrass meadows (that grow underwater) and are washed up to the sea, and in doing so, prevent the sand from being swept out by the waves. This helps keep the sea waters so pristine and clear, as well as preserving the coastline that is home to animals and plants unique to Menorca.
Menorca has an Island Hiking Loop
My favourite days in Menorca were spent walking the Camí de Cavalls – the 'Way of Horses' former defence path looping around the island's entire circumference.
It would take approximately one week to circumnavigate the entire island on this trail. Once you sample just a small patch of it, it becomes a very attractive option. One making me want to return to complete the full route.
READ MORE: Walking The Cami de Cavalls, Menorca – The Protected Island Trail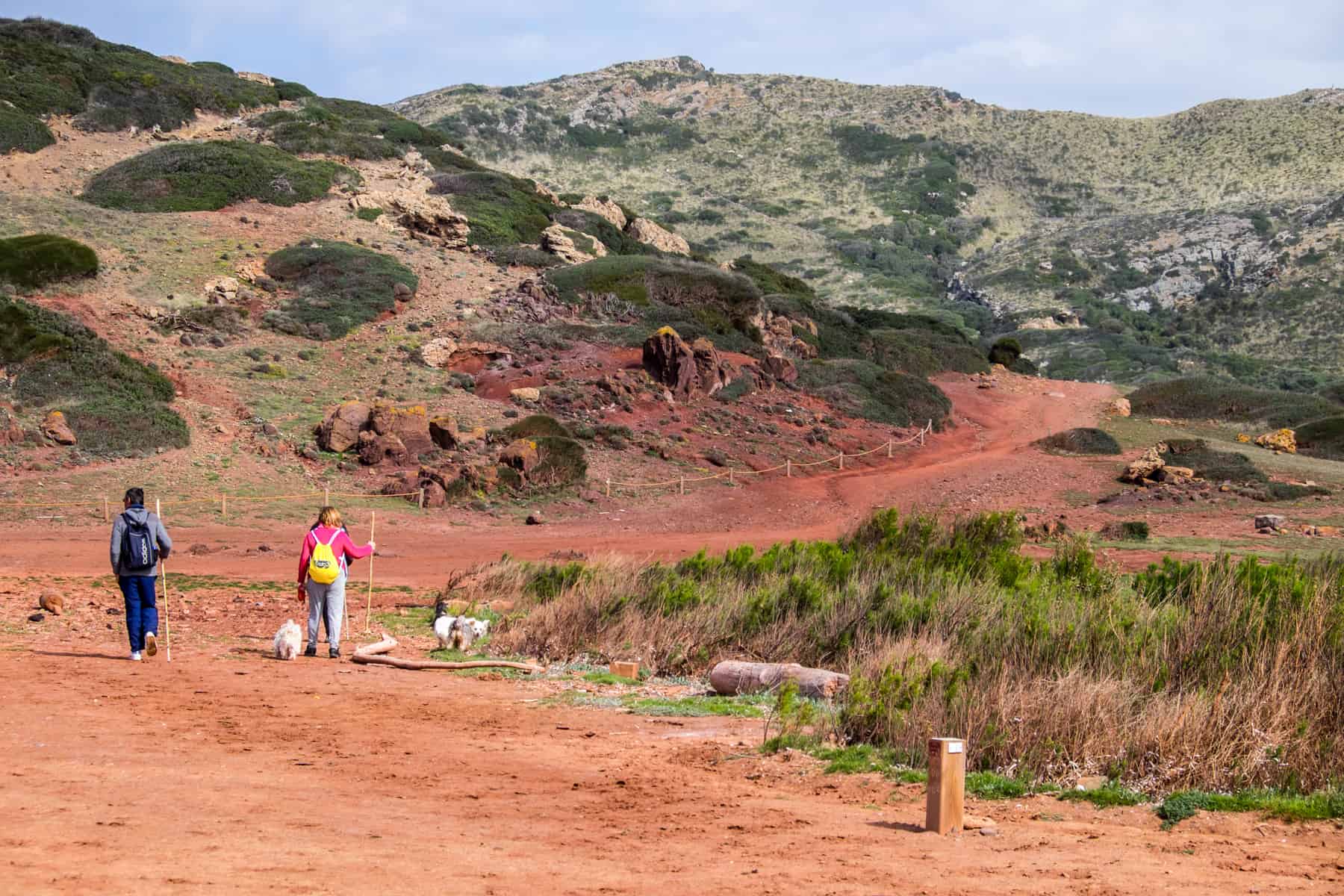 Menorca is a Nautical Playground
Menorca's candy blue seas attract avid kayakers, windsurfers, stand-up paddleboarders, and boating enthusiasts. Sailing expeditions around the island can be seen departing from the Port of Fornells, which borders the Marine Reserve of the north coast; the port of Maó/Mahon, which is the island's largest and for access to the east coast; and Ciutadella, for those sailing along the bays of the south.
Menorca is renowned for the transparency of the sea, making the crystal clear waters a scuba haven, with unspoiled seabeds rich in marine life and animals unique to the island and its long-standing preservation efforts.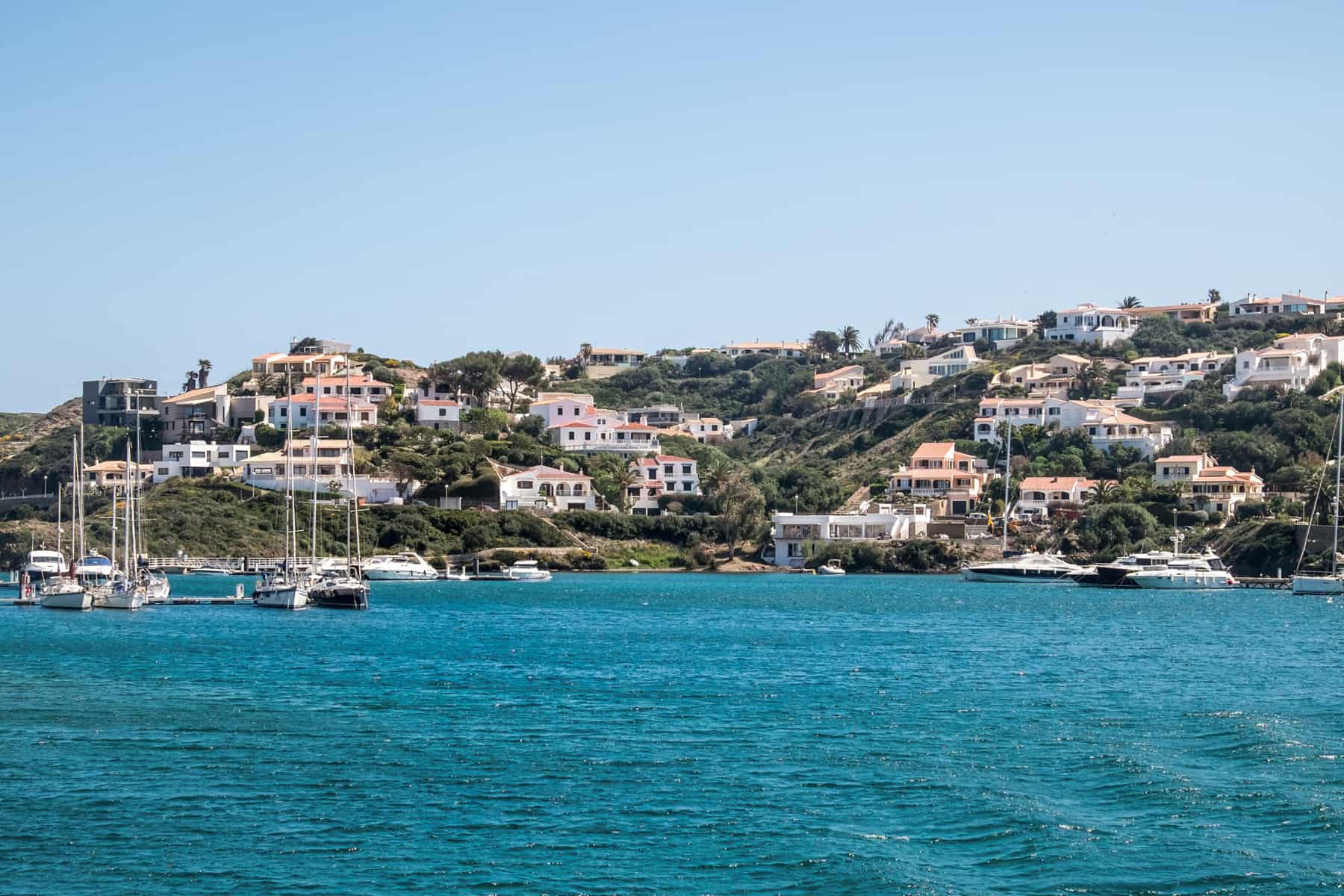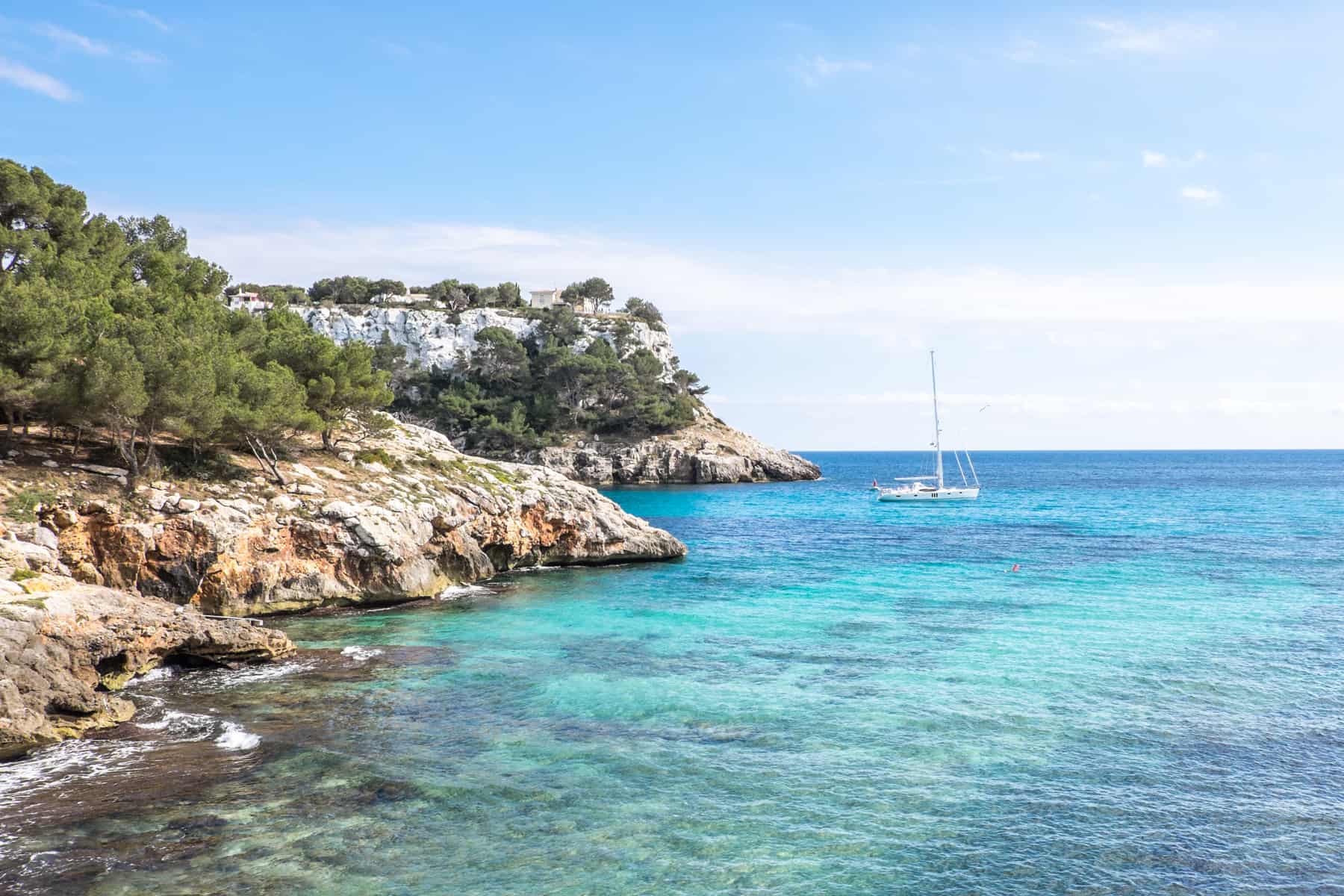 Menorca has a Legacy of Gin – Mahon Xoriguer Gin
While known for its fresh seafood and cured meats and cheese with a certified designation of origin, Menorca has a rather famous Gin blend.
One if the best places to go in Menorca is the Xoriguer gin distillery. Made using a typical British distillation process but with Dutch flavours, this gin is a legacy of British and Dutch occupation days. It remains a local pride and a visitor favourite.
One of the most common ways to drink it is not with tonic, but with a zesty lemon juice, known as a Pomada. The small distillery can be found in Mahon, with a one-litre bottle of this unique blend setting you back only 15 Euros (although I can confirm it doesn't last long).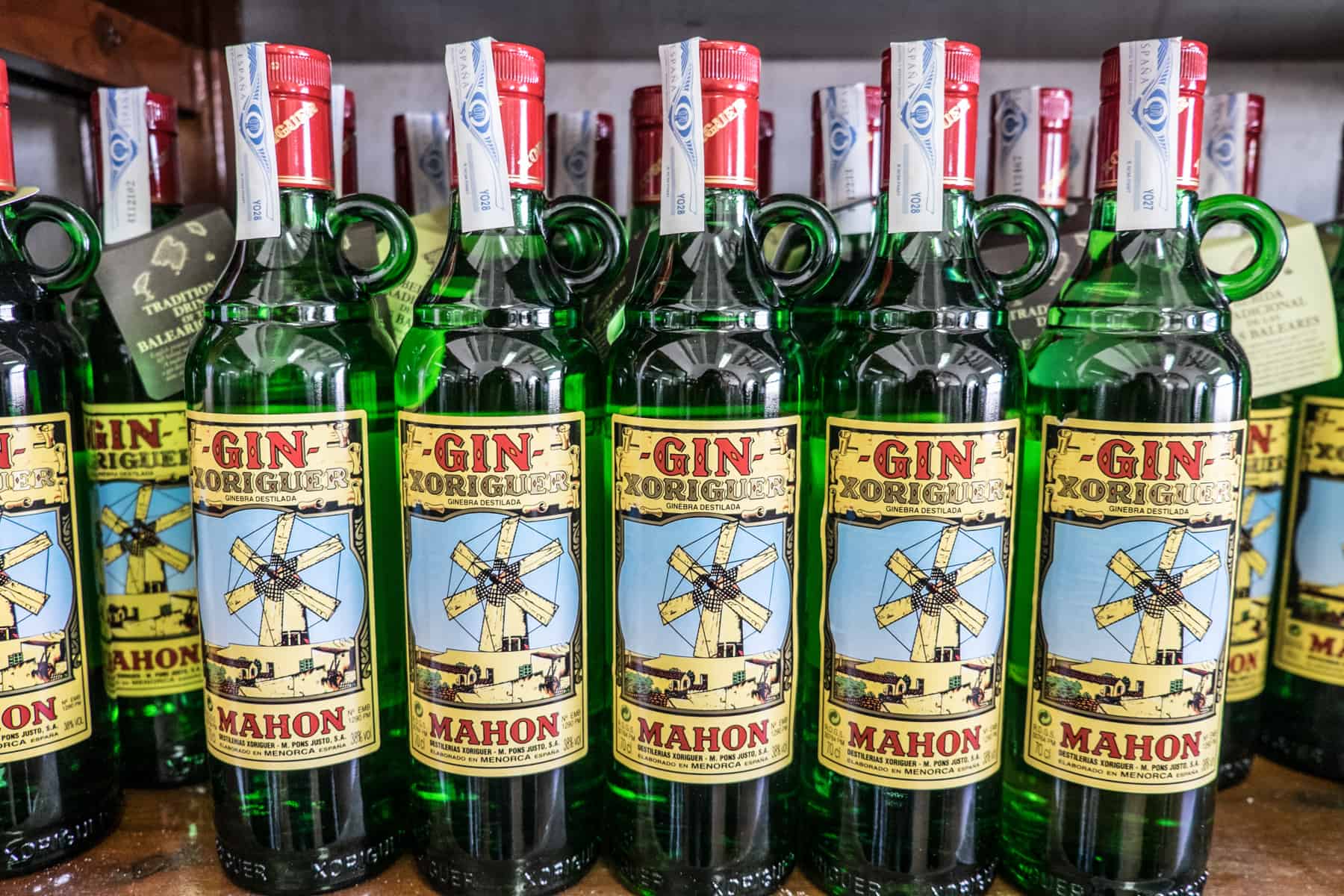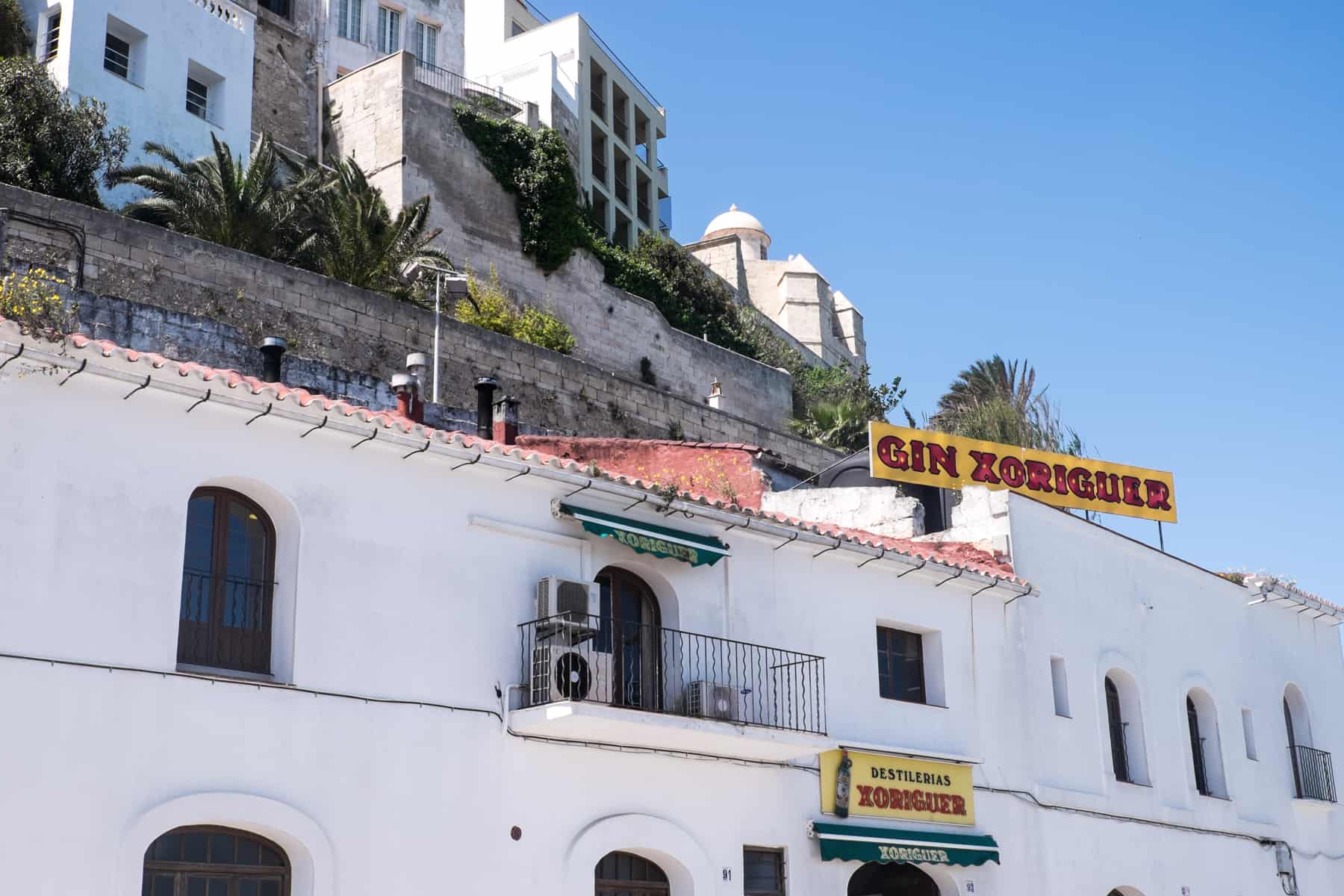 Menorca is an Island of Prehistoric Monuments
This island of 700 square metres is filled with over 1,500 Megalithic monuments, equating to an ancestral marker every two square kilometres. An open-air museum displaying the stone towers and ruins of Taulas, Navetas, and Talayots, you can freely wander the prehistoric history of Menorca, 32 of which have been submitted as part of a UNESCO World Heritage application.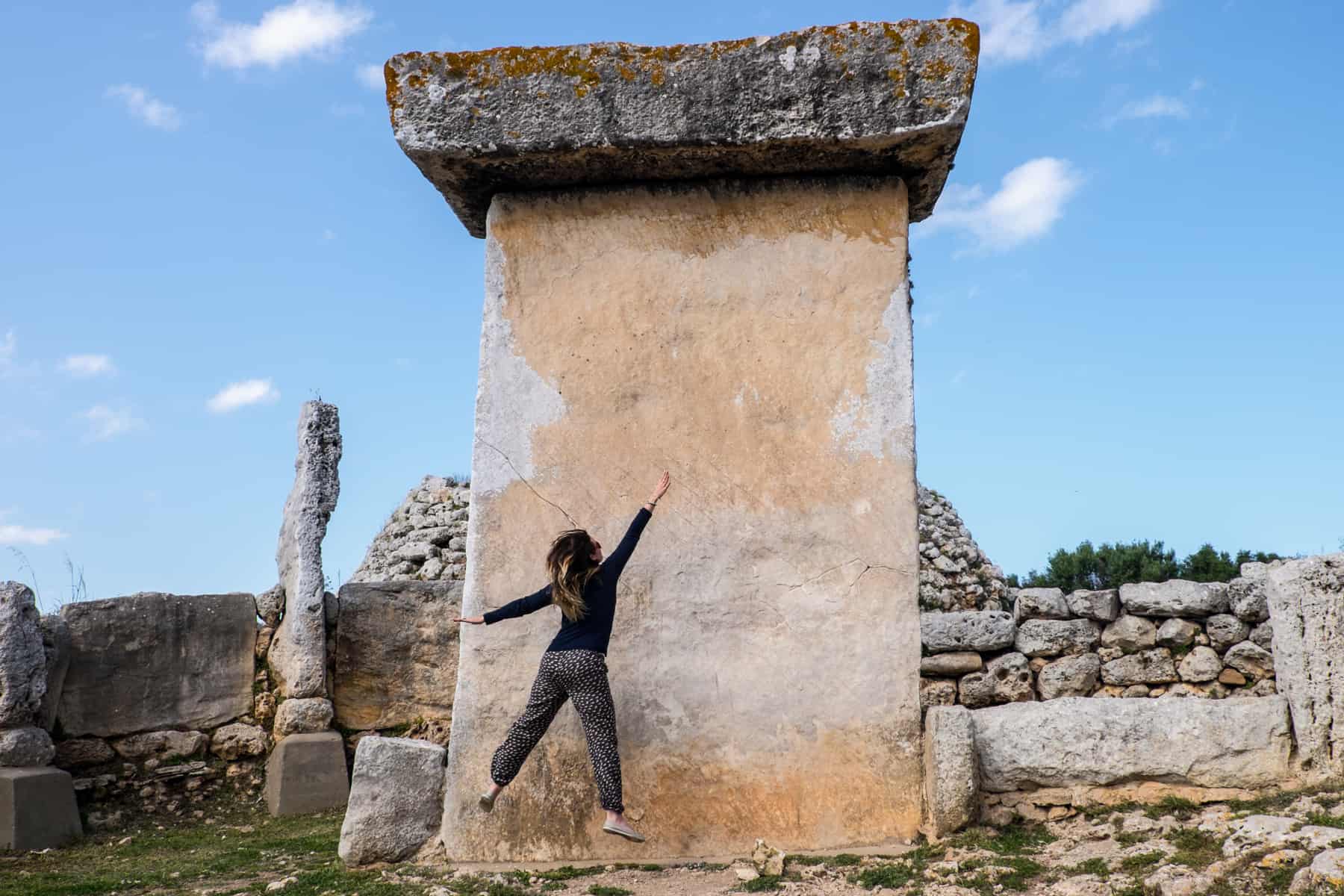 I visited the Trepuco monument, admiring the stone towers said to have been used for rituals following the discovery of goats' bones, broken wine vessels, and white ash from slow fires (used for feasting). These Talayotic monuments are said to be some of the largest archaeological remains in the Mediterranean, which you can get right up close to and freely wander amongst.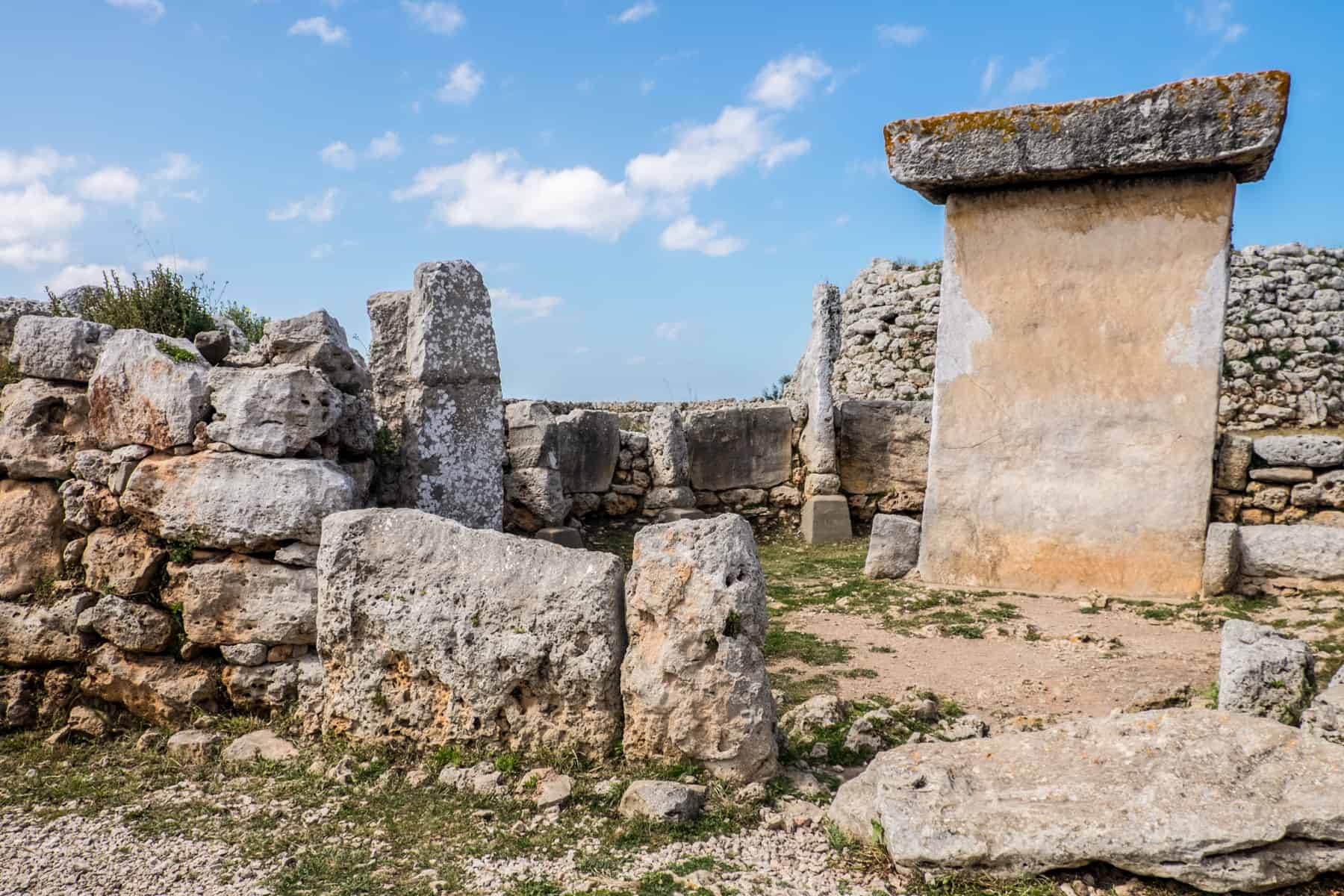 Menorca has a Long History of Defence and Fortification
With an attractive and strategic position in the Mediterranean seas, Menorca was a target for various civilisations attacking, occupying and making their mark. In more recent history, as an island surrounded by pirate waters, the most notable fortifications and military architecture, which still stand today, are from the days of the British Crown in the 18th Century.
The most coveted port in the Mediterranean, Mahon, is a distinctive part of the island filled with forts, towers, the ruins of San Felipe and the fortress walls of Isabel II.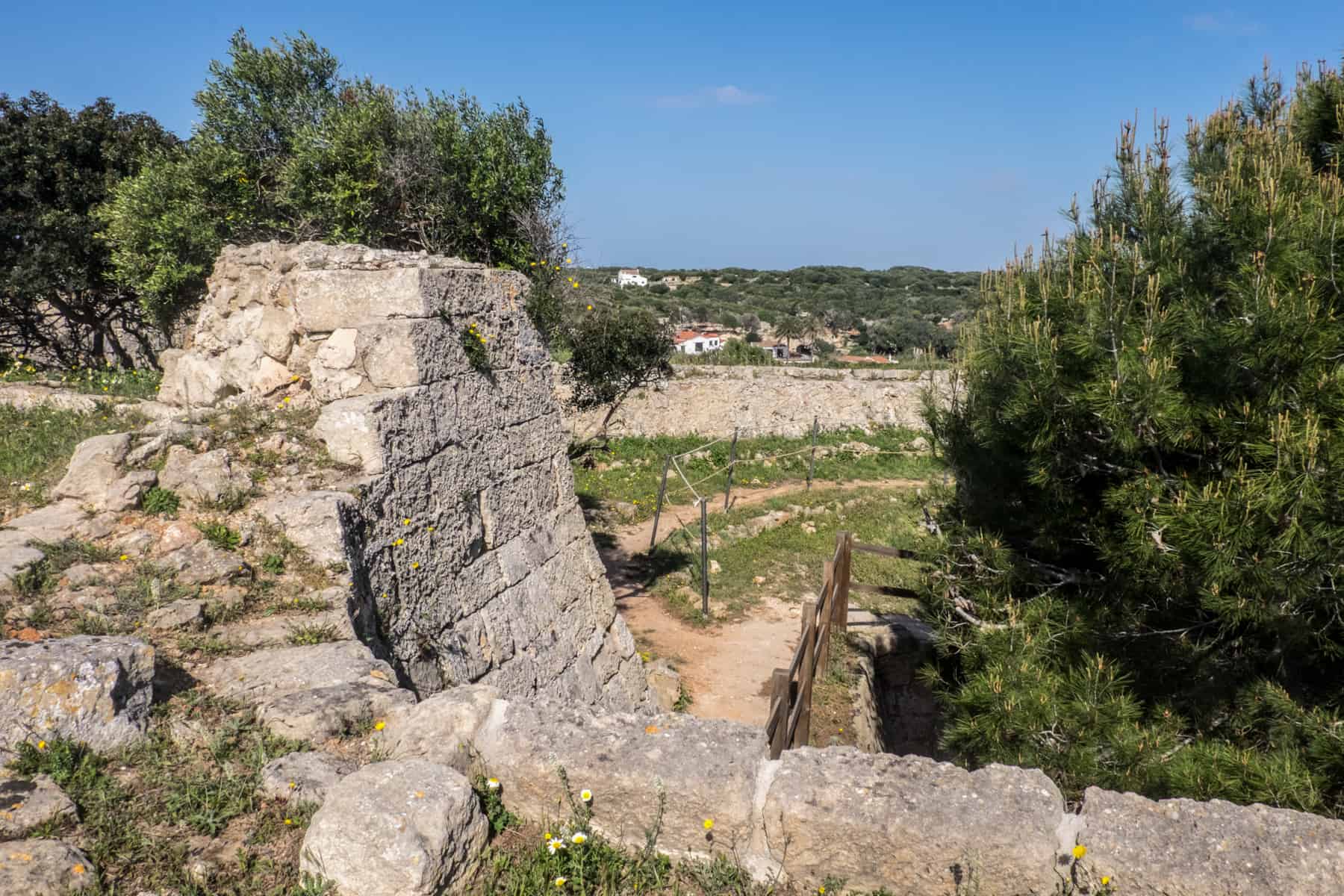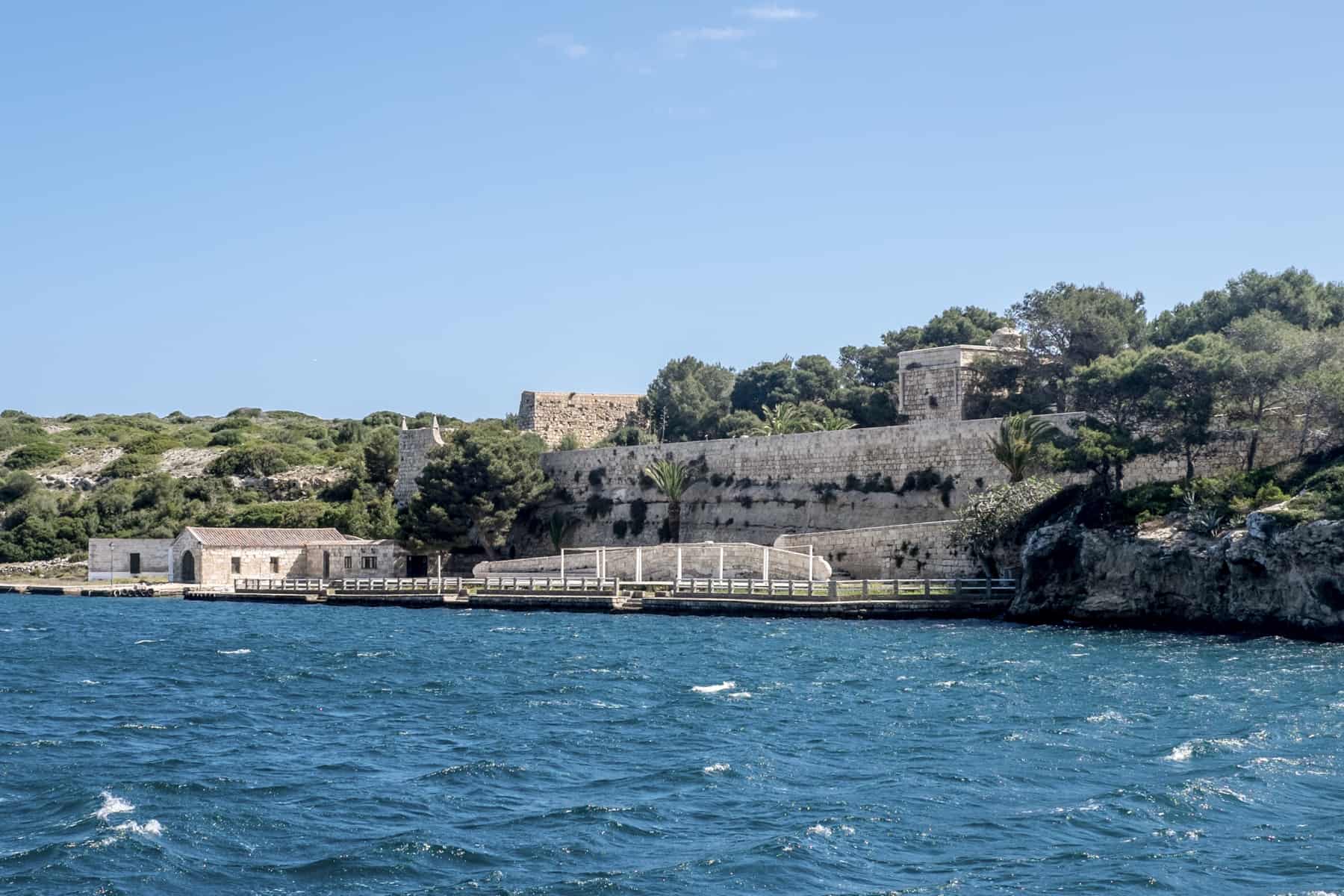 Menorca's Cities of Mahón and Ciutadella
Menorca is an island that for centuries has been violently fought over, occupied and protected. While the accessible Camí De Cavalls path was once a defence ring lining the coastline of the entire island, Menorca's main harbours also played a role in its defence. They remain as significant points at each end of the island today. I stood gazing at the seawater in multiple shades of blue that filled the charming harbours – the inviting gateways to the heights of two of the most architecturally and historically rich towns, Mahón and Ciutadella, before venturing up to explore.
Both mark the island's most western and eastern points, and port to port are accessible via a central main road that connects both within 45 minutes. Alongside its nature trails and protected biosphere environment, Menorca's main towns are also a highlight – windows into the siege-filled history of the island that many civilisations wanted a piece of and who certainly left their mark.
Mahón – Menorca's Main Port (East)
Surrounded by fortress walls and towers in all directions, Mahón's defence ruins are a testament to it once being one of the safest ports in all of the Mediterranean, having fought off many civilisations who tried to take control of it. Today it is considered the Mediterranean's largest natural port, used by large boats and giant cruise ships to welcome visitors to the island.
There's a lot to take in, but many come to learn about its more recent history. Mahón has been captured by the Romans, Vikings, Greeks, Romans and the Ottomans, to name a few, but the most significant structures that line this harbour are from the British occupation when the island became a part of the Crown in the 18th Century.
At risk from Pirates, taking control over the Mediterranean was of significant importance to European powers. Britain wanted its fleet permanently in the area because of its strategic potential and captured it along with the Dutch in 1708. Its large size and natural enclosure that granted it a 'safe' status was appealing.
Britain was handed Menorca in 1713 in the Treaty of Utrecht but lost it to France in 1756-1763, who returned it after being defeated by the British in this Seven Years War. France and Spain joined forces, which again recaptured the island from the British, regaining control in 1782-1798. Since Britain and France could not reconcile differences, it was agreed that they would withdraw from particular territories, of which Menorca was one. By 1802, Menorca was finally back in the hands of the Spanish for good.
These sites are sometimes referred to as the 'British Route' since many visitors come to Mahón to clamber amongst the forts and other architectural remains from this period. The main highlights include the areas of Es Castell with the imposing Fortress Isabel and the parallel structure on the opposite side of the harbour – Fort Marlborough.
There are also 14 watchtowers dotted along the coastline. The old and historic town of Mahón may not be as picturesque as the architectural darling that is Ciutadella. Still, it makes for a pleasant stroll before setting off from the harbour to understand its sheer size and dominance as a whole and the history that fills it.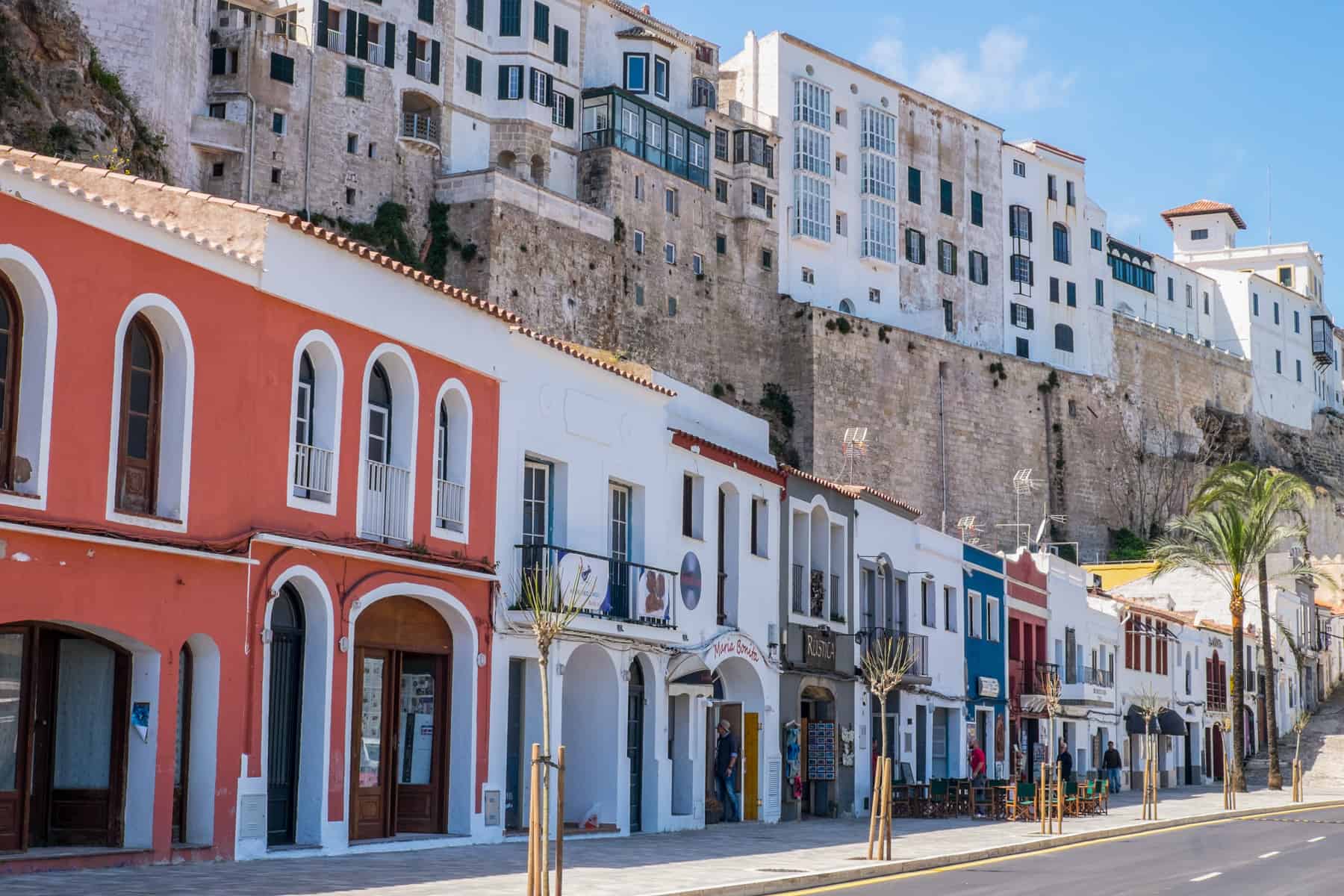 The best way to experience this wide expanse that stretches over three nautical miles and over 900 metres wide is to either adventurously sail around it or take the Glass bottom Catamaran Don Joan tour that leaves four times daily. In Mahón, you can sail through centuries to the past.
This boat, complete with historical interjections on the loud-speaker, passes grand houses of luxury residential areas, 'Es Castell', British Colonial style architecture, the 18th Century defence towers, fortifications, Naval Base and military hospital built by the British and La Mola – a defence fortress used by the Spanish in the 19th Century.
With such clear waters, you can also head down to the bottom of the boat and gaze at the marine life that lives in these clean and protected waters, surrounded by natural coves and bays.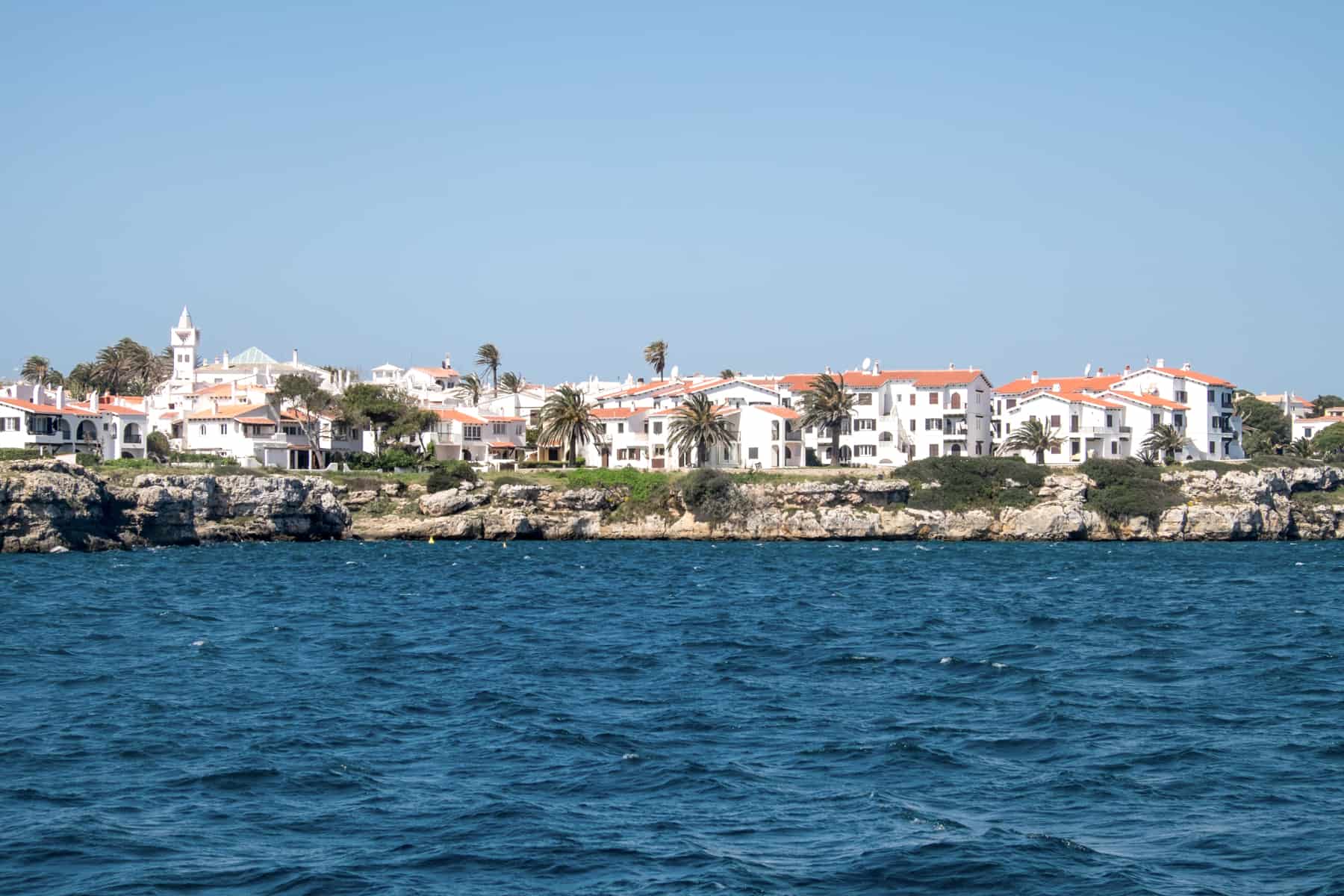 Ciutadella – Menorca's Second Largest City (West)
Ciutadella remains the island's religious centre. It was always the capital of Menorca until the British moved it to Mahón. Yet, Ciutadella retains its splendour as an important centre whose present-day layout comes from the days of Turkish occupation. It was later adorned with 17th-century additions, including Italian style buildings, a Catalan Gothic style Cathedral (built upon the foundations of an old Mosque in the 14th century with later additions), and Baroque palaces and mansions, alongside the Església of Socors Abbey in the same ornate style.
Ciutadella's history is not as repeatedly turbulent as Mahon's, but it was still a destination once occupied and under siege, mainly by the Turks. In 1558, an army of 15,000 on 140 ships of The Turkish Armada of 140 ships entered the town, destroyed it, and the few thousand inhabitants who survived were taken to Turkey and sold as slaves.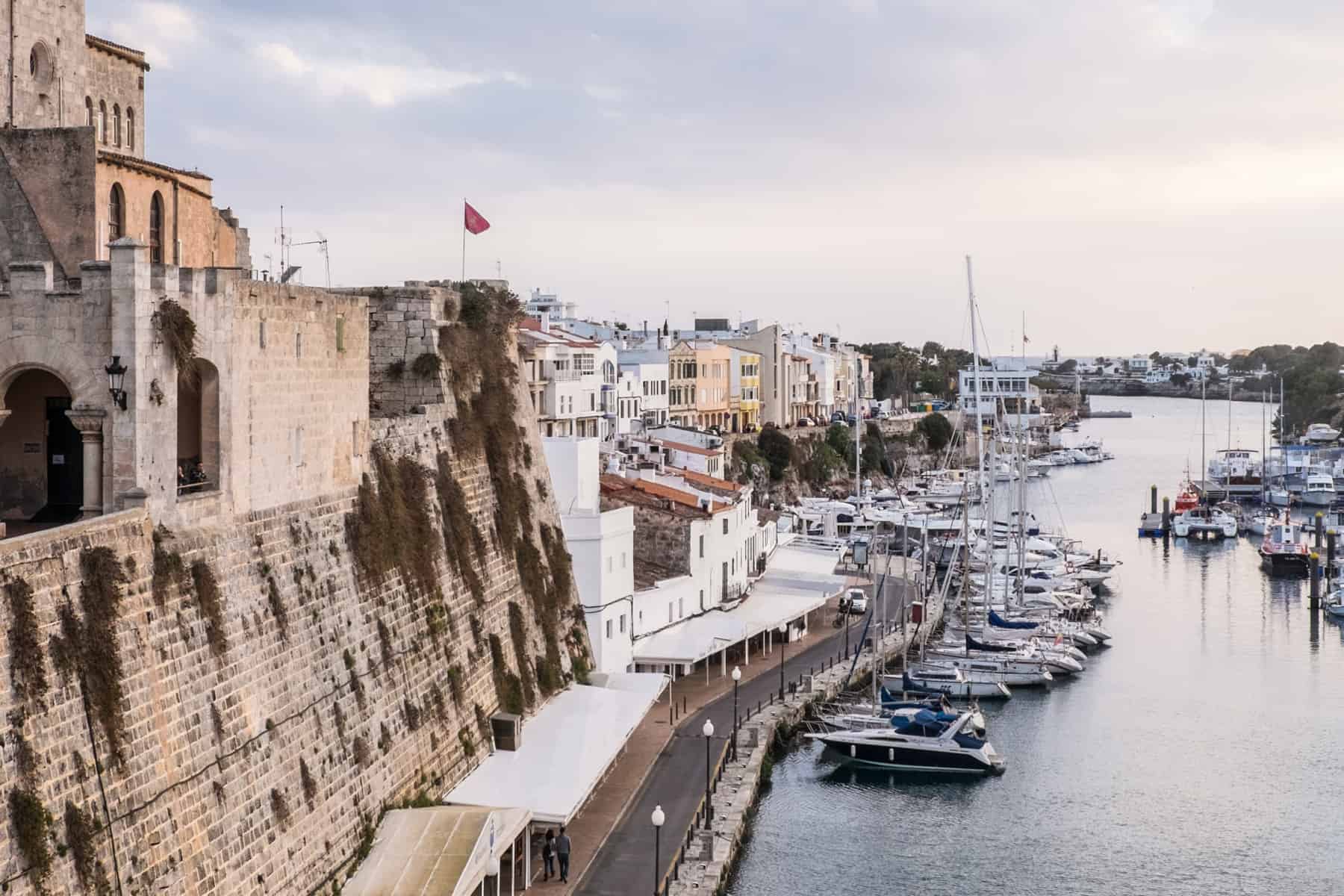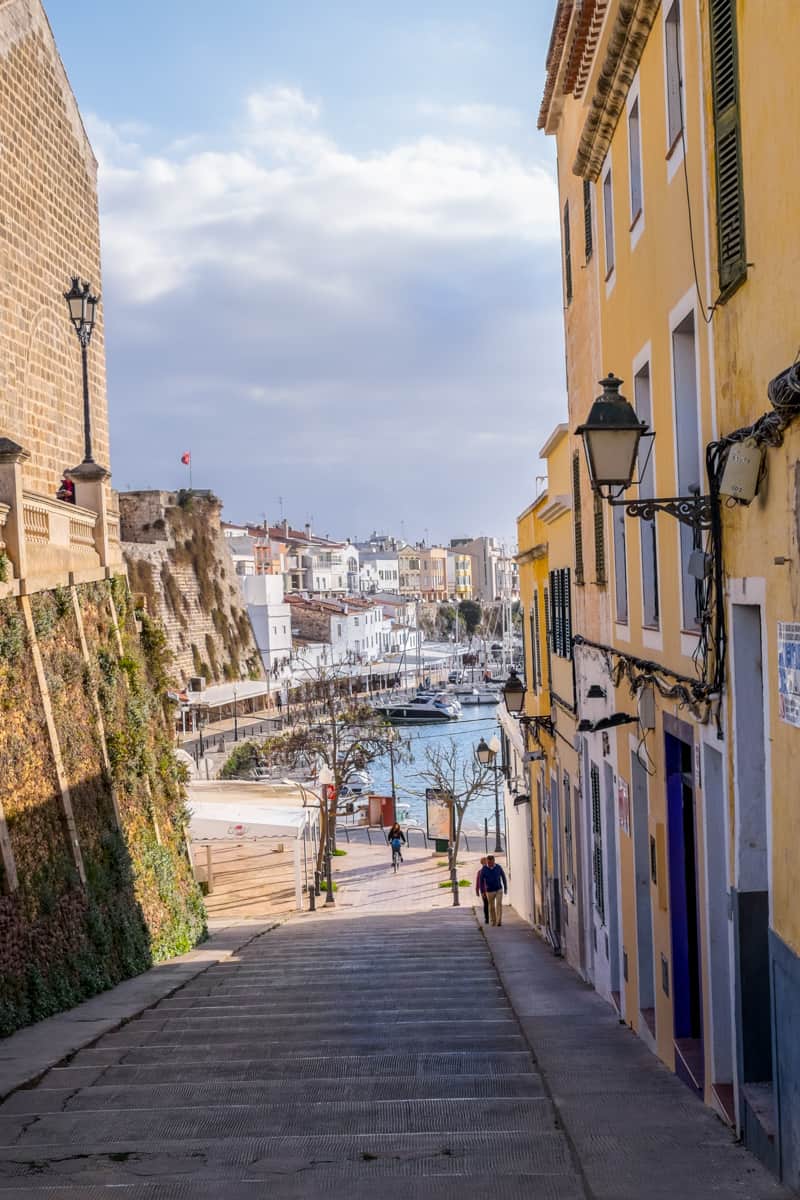 Now considered one of the most beautiful cities in Spain, Ciutadella sits up high in majestic poise, ready to tempt you in. Aside from soaking up the walls of history, Ciutadella is the one town that oozes a modern Mediterranean flair. Large open squares of al fresco diners and daily rendezvous, shopping streets filled with boutiques and famous Menorcan sandal sellers, and swish bars serving the local gin and lemon juice mix, Pomada, this is the end of the island all about the good life.
As soon as I chose a street to start my exploration, I was compelled to keep walking – down mysterious Medieval and Arabic style narrow streets, through grand archways, past the sandy and rusty orange-hued buildings that beautifully blend in unison and to the edges of the Old Port of Ciutadella – one the smallest in the Mediterranean.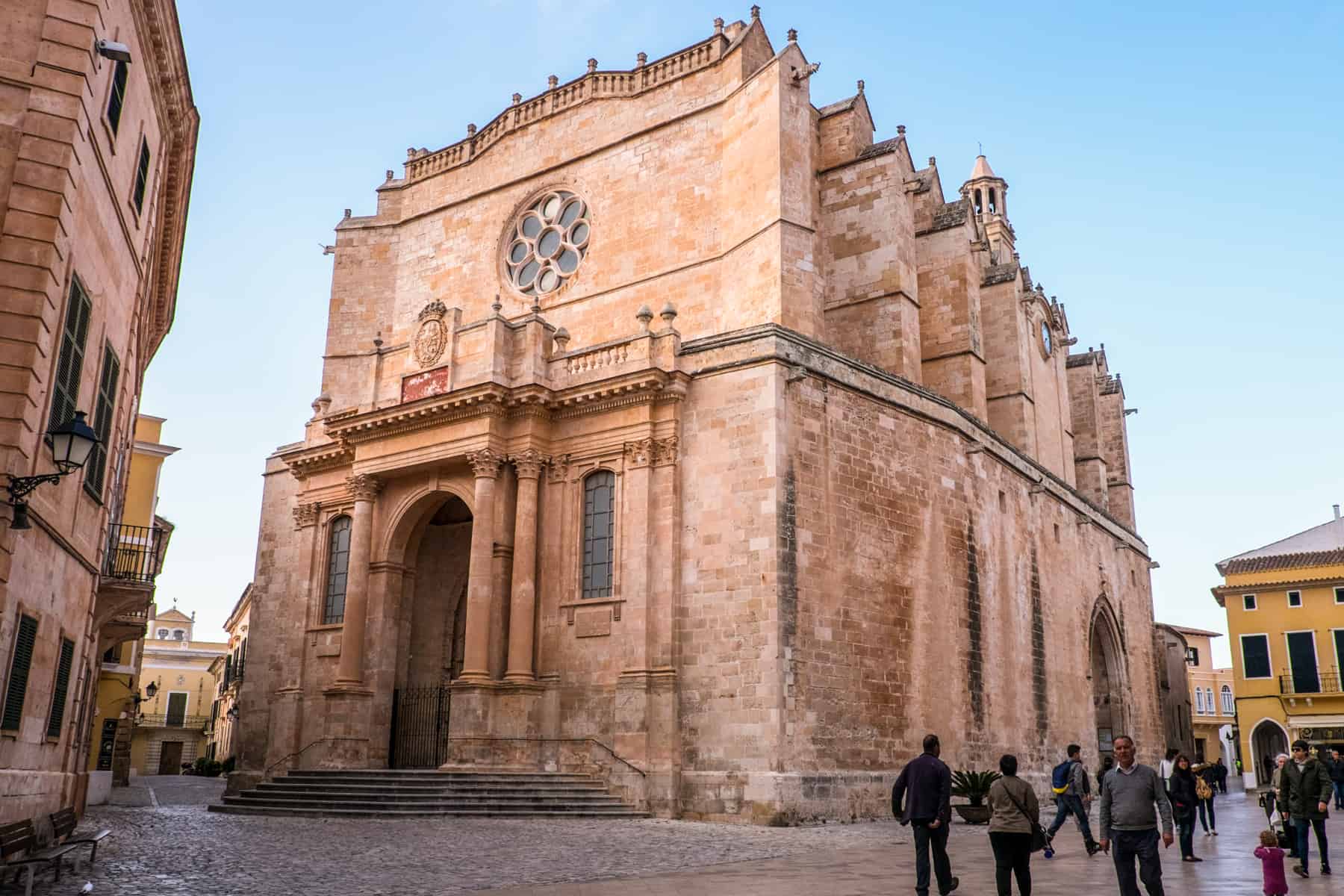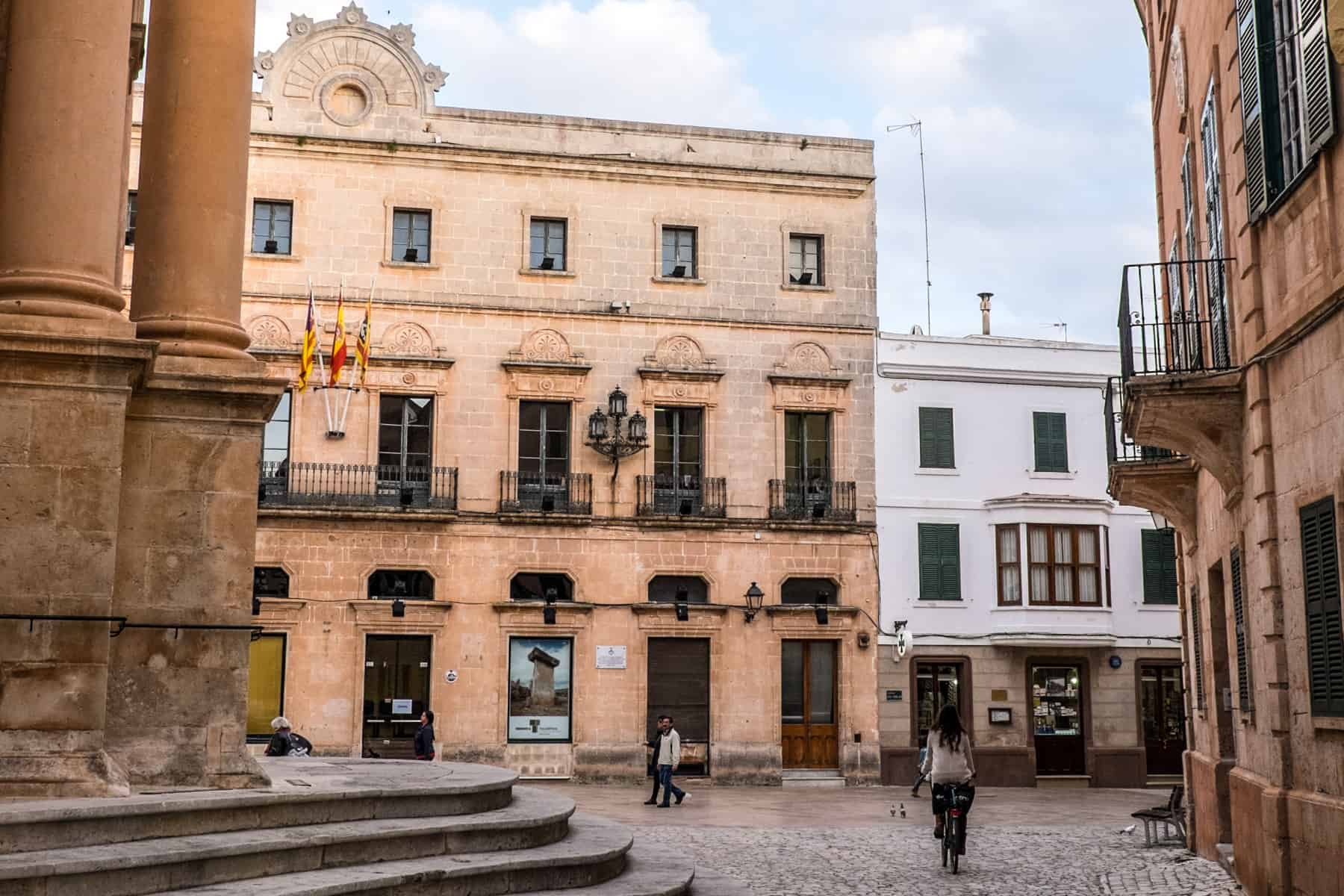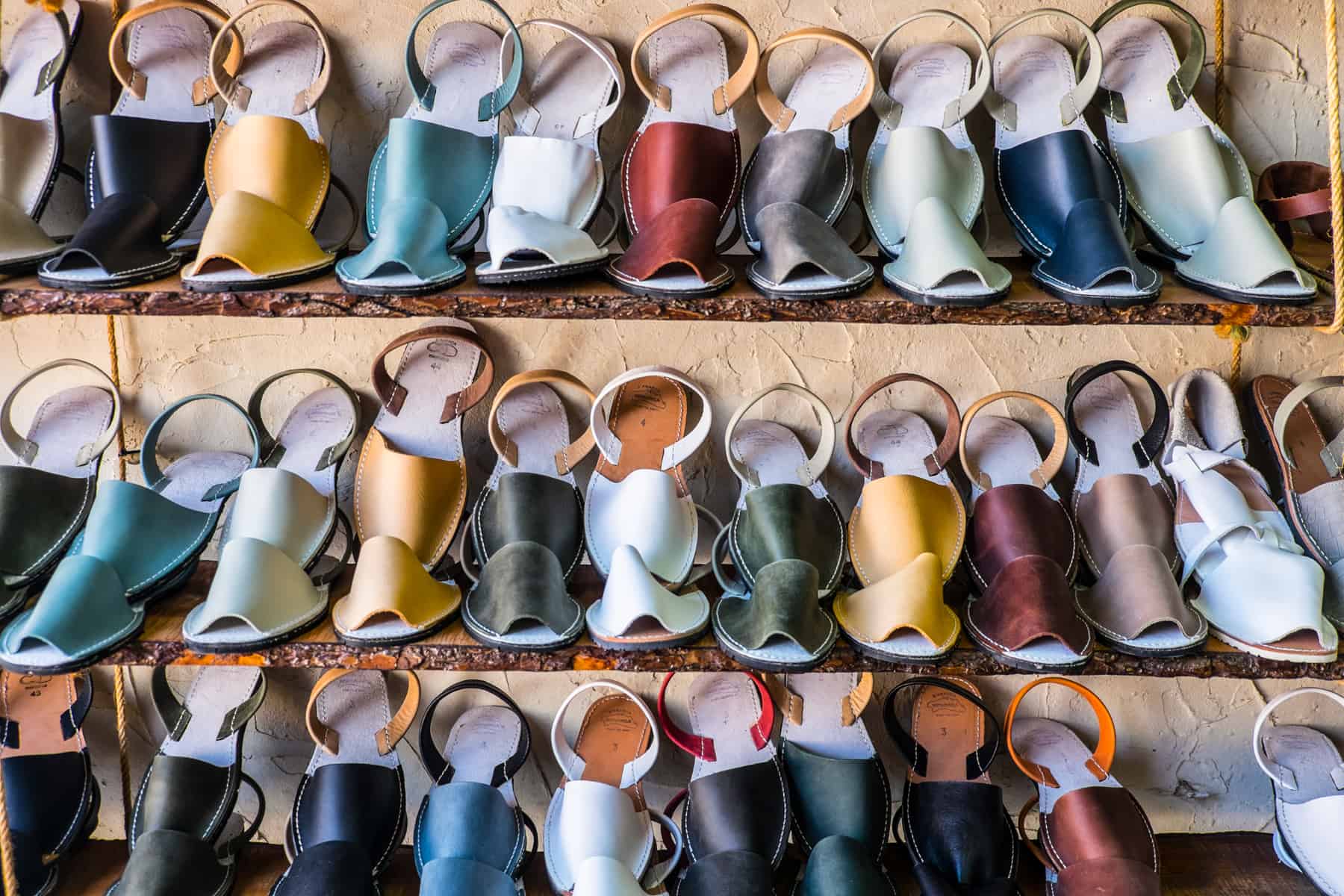 Other Notable Ports and Harbours in Menorca
Mahon and Ciutadella may be the island strongholds, but other notable ports can be visited, each with its own distinct offering.
In the north, you will find the traditional fishing village of Fornells, used as the starting point for trips to the Marine Reserves and where many water sports enthusiasts take to the waters. Addaia is next to the Natural Park of Albufera d'es Grau and is one of the lesser-known ports of the island.
Cala'n Bosch is the man-made lagoon found in the south – the only port on the southern coastline of Menorca, which is more secluded since large boats are not granted access here.
Things to Know About Menorca's Cities
The Glass Bottom Don Joan Catamaran service leaves at 11, 12:30, 14 and 15:30 (11 euros adults, 5 kids, under 3 free).
Boats can only anchor at designated points in Mahon as part of the ongoing preservation of the island.
Things to Know About Visiting Menorca
A little known island, yet layered with a myriad of sights and activity, how will you choose to see Menorca?
Where to Stay in Menorca
Many choose to stay outside of the cities in Menorca along the southern coastline, or the stretches of coastline close to the city.
Along the Southern Coastline
I stayed in the Hotel Artiem Audax – An adult-only hotel, which sits on the nature reserve coastline of southern Cala Galdana Bay.
The western side of Menorca: Near Ciutadella
Casa Sa Posidonia, Posidonia Surf & Stay is a wonderful house close to the port of Ciutadella with various rooms, a rooftop pool and cool hangout areas. The main philosophy of the place is to encourage people to take to the water, so equipment hire (surf and paddleboarding) is available as are lessons.
The Eastern side of Menorca: Near Mahon
The 14th century, farmland set Alcaufar Vell Hotel, the Marina Way holiday home near Cala Binibèquer Beach or the Insotel Punta Prima close to the quiet Punta Prima Beach are top choices on the western side of the island closer to Mahon.
For those wishing to be in Mahon, the relaxing Hotel ARTIEM Capri is just meters from Mahon Harbour and 7km from S'Albufera Nature Reserve.