Disclaimer: This post contains affiliate links to handpicked partners, including tours, gear and booking sites. If you click through or buy something via one of them, I may receive a small commission. This is at no extra cost to you and allows this site to keep running.
From cities to mountains, valleys to the Serengeti Plains, here are the best tourist attractions in Kenya to see beyond the resorts.
National reserves and unforgettable safaris, Maasai warriors and beautiful beaches – these are the three main things that I will always remember about my time travelling to Kenya. The beautiful East African Republic is one of the continents most visited countries and is especially popular for its beautiful holiday resorts and incredible safaris.
I choose to book a package deal when planning my travels to Kenya. I only had two weeks to spend there and being able to secure a spot on a three-day safari was an absolute priority (I met people who paid a lot more by booking it in when in the country). However, my time there left me feeling as if there was more to Kenya that the straight wildlife vs. relaxation mix.
Outside of that bubble, you will find a proud cultural heritage, warm-hearted local people and incredible landscape that will stop you in your tracks.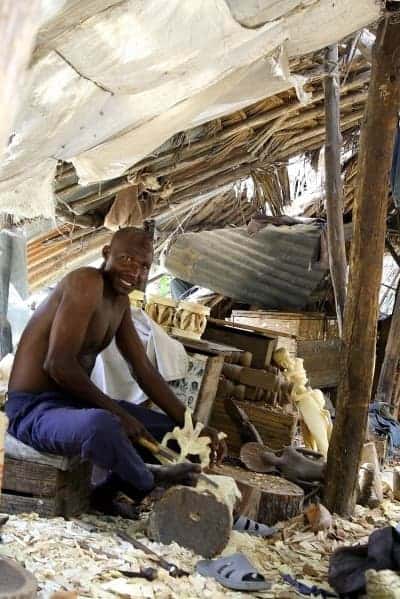 What to Do When Travelling to Kenya
My two weeks in Kenya there wasn't enough to enjoy everything, but I can't wait to return to revisit and encounter some new experiences. Here's just a few of them:
Kenya Safaris
Home to the 'big five' game animals: lion, elephant, buffalo, rhinoceros and leopard, Kenya arguably one of the best places to see the most impressive animals on the earth.
My choice for the safari was Tsavo East and West National Parks, which are a popular choice next to the Masai Mara National Reserve. Spending a night in each location, I got to spend three days on safari, bumping slowly along the vast orange roads in the early hours of the morning and at dusk.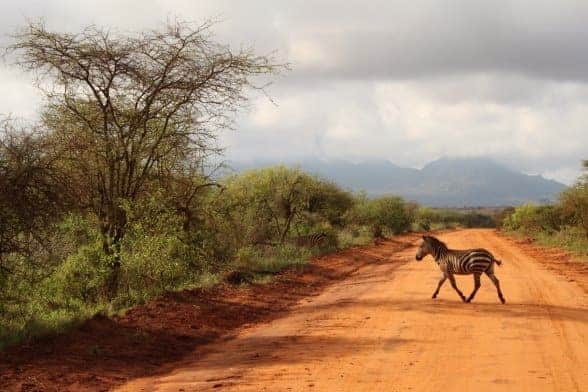 Game reserves and national parks are available in abundance here and many companies offer a travelling trip whereby you spend a night or two at various different reserves in order to see a variety of landscape and to increase your chances of seeing different kinds of wildlife. Some even get you even closer to nature with camping options. Be warned that safaris are tiring but incredibly rewarding!
The Rift Valley
Stretching from Mozambique to the Dead Sea, this is one of the greatest valleys on earth. A 3,700-mile fault line it quite literally has everything, from beautiful lakes and stunning hills to soaring volcanoes. Lake Turkana, in the Northern Plains on the Rift Valley, is a 250-kilometre long freshwater lake and its dominance amongst the seven main lakes in the Rift Valley region is not something to be missed – it is the world's largest permanent desert lake. But the Jade Sea is remote and getting there is just the tip of the adventure iceberg.
Mount Kenya
Africa's second-highest mountain with an elevation of 3,825 metres, Mount Kenya is found 90 miles of Nairobi and is a great example of why the country is so diverse in its scenery. From the snow top of the extinct volcano and down through its valleys, glaciers and mineral springs to the bottom, this UNESCO World Heritage Site is a stunning place to enjoy, with walking and hiking trails available.
Serengeti Plains
Don't just rely on David Attenborough for the incredible wildebeest migration, see it for yourself. The Serengeti Plains are ideal for this. Shared with Tanzania, you will get to meet the famous, friendly Maasai tribes and enjoy seeing various prides of lions. This is a year-round destination and Africa's most famous park.
The Maasai People
These semi-nomadic people have become known the world over through photos of Kenya and the Serengeti. Speaking English and Swahili they have a very distinctive dress and customs. Their ability to farm in the scrublands has been praised by charities and the jumping ritual they have is mightily impressive. Wearing their traditional red, they are interesting people but greatly oversold to tourists.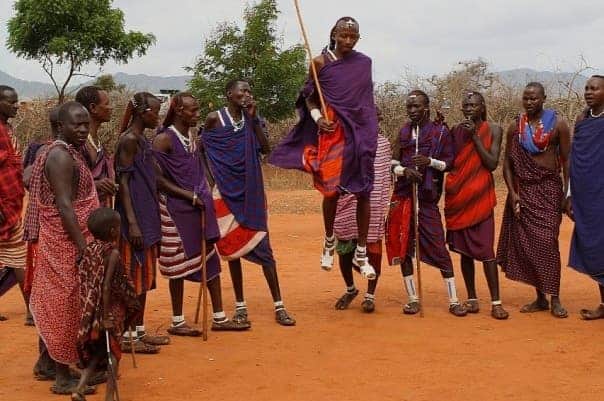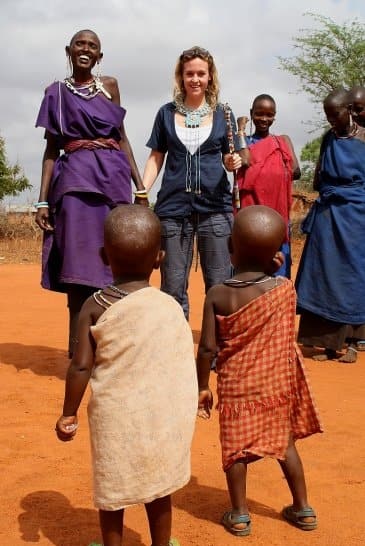 Visit Kenya's Cities
While much is made of the wildlife – and in fact, that plays some part in the cities appeal – there are things to see in the biggest built-up areas. Nairobi, the capital and one of Africa's key cities, is often overlooked in favour of Mombasa and because if its negative reputation and 'Nai-robbery' nickname. Top of my list for when I return is to take the train from Mombasa to Nairobi for the ultimate local experience and to see the formal British colonial city with my own eyes.
Best of the Rest
After spending part of your holiday in the all-action excitement of safari and the plains, you need some time to relax. Wherever you go on the Indian Ocean coast you will find a tropical paradise. Diani Beach tends to be the area for families while an active end to the holiday can be found at Malindi. Elsewhere, Lamu is incredible for Swahili culture ad if you're still looking for wildlife then Watamu is a must-see.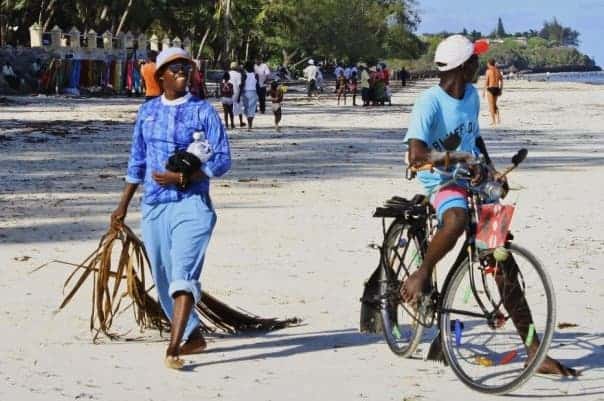 Kenya deserves more than one visit – but for your first time, where will you start?
For further inspiration, visit my destinations pages for more Africa travel guides, including neighbouring Tanzania and South Africa.