Disclaimer: This post contains affiliate links to handpicked partners, including tours, gear and booking sites. If you click through or buy something via one of them, I may receive a small commission. This is at no extra cost to you and allows this site to keep running.
The thriving old city of Nazareth was once abandoned. Here's why you should visit Nazareth, Israel, and where to see the old city's revival.
The old city of Nazareth was once abandoned but is now thriving. It's a story of collaboration that begins with a Jewish entrepreneur reviving an old Arab mansion.
"What Jew opens a business a Nazareth?" said Suraida Nasser, as she began telling me about how her grandfather's house came to be the beautiful guesthouse that stands proud today in the old city. "An Arab family renting their house to a Jew was seen by locals as a complete dishonour."
It's this story that makes the old city of Nazareth so special, for what was initially a 'betrayal' gave way to trust and trust to a successful business that is today aiding the growth of the local community. The Jewish person in question is Maoz Inon, a man whose dedication and vision has helped put Nazareth back on the map and who, despite living in a country blighted by conflict and divide between Jews and Arabs, saw that encouragement of tolerance and cooperation IS possible and beneficial.
The Story of the Old City of Nazareth
My exploration of Nazareth began here, in the beautiful Fauzi Azar Inn, whose tiny wooden green door situated off a quiet passageway is mysterious, much like the entrance to a secret garden.
Walking into a large open courtyard, the beautiful stone archways and long stairwells lead up into the 200-year-old Arab mansion, now a 15-roomed guesthouse providing visitors to Nazareth with a perfect excuse to stay for longer than one day.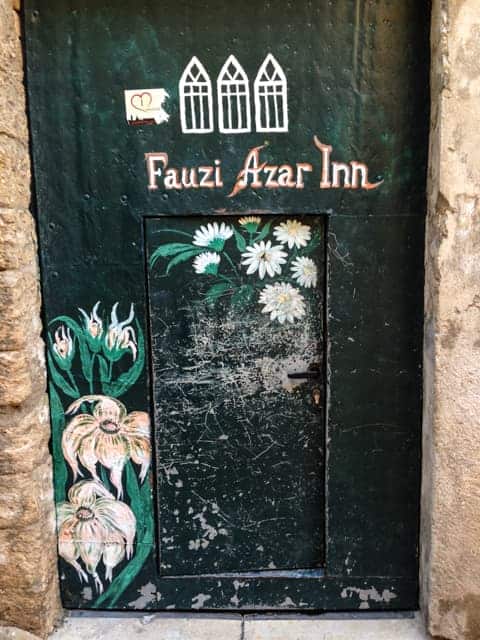 The hometown of Jesus and a central point of Christian pilgrimage, the old town of Nazareth is full of winding cobbled streets that make you feel as if you have stepped back in time.
Quiet, with a desolate air that's only slightly ruffled by the faint dim of family life and business that hums from behind its arched metal doors and stone alleyways, its crumbling structures, unkempt courtyards and deserted spaces are not marred by the hands of zealous investment.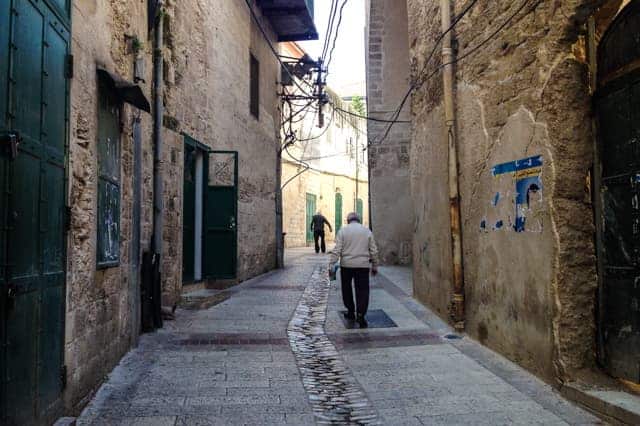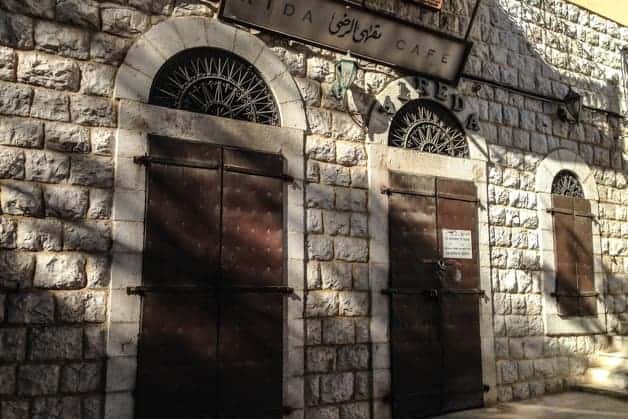 Recovering from a contentious past, including the 1948 Arab-Israeli war that saw the predominantly Arab-Christian community become what is now the largest Arab city in the Jewish state of Israel, Nazareth became a haven for internally displaced Palestinians.
After the war, Arab's were given the choice to stay and keep their houses, yet at the cost of having their land confiscated. Those who arrived had neither the money nor the rights to purchase property, eager to rent from those already there.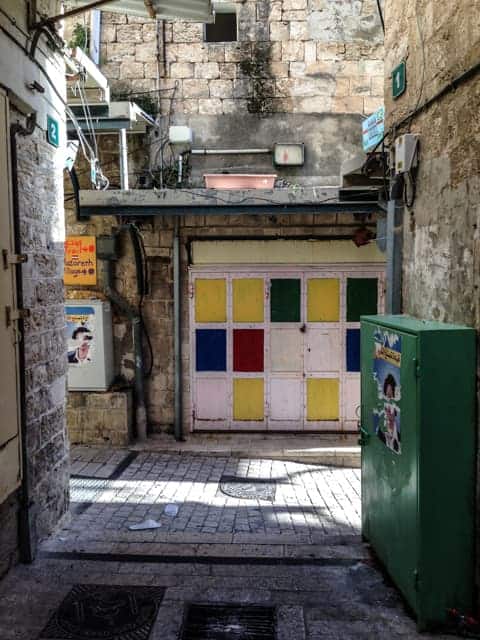 But over time people left the city and, abandoned by the government and falling into disrepair, it soon became the haunt of drug dealers, violence and squalor.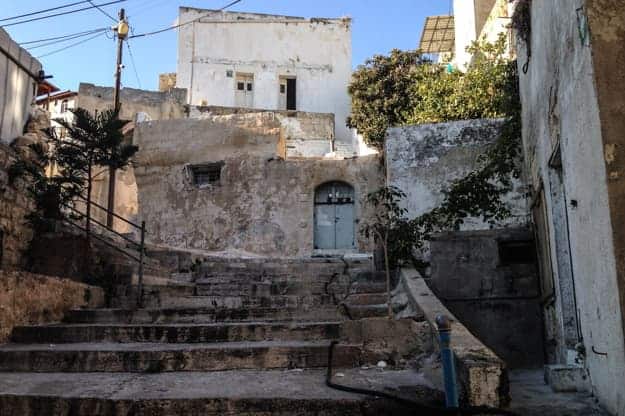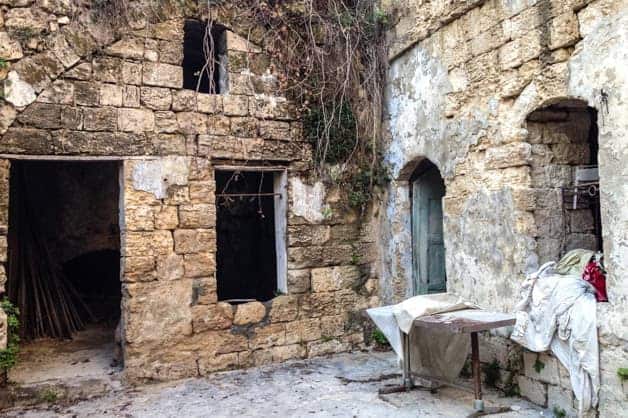 For many years, hardly anyone came to the old city at all. Many only passed by in buses.
Nazareth Today
Today, the city that was once forgotten is now flourishing and is certainly one to be given your time. Outside of the old city, traffic jams merge with new stores and burgeoning new neighbourhoods.
Within, alongside the buildings of historical reference (including the Basilica of the Annunciation, Mary's Well, the many churches, synagogues and Ottoman houses which all teem with eager eyes), new restaurants, cafes and shops are springing into life in the central square and within the dormant old streets.
New businesses – many of which are being supported by investment from the Ministry of Tourism – are emerging weekly.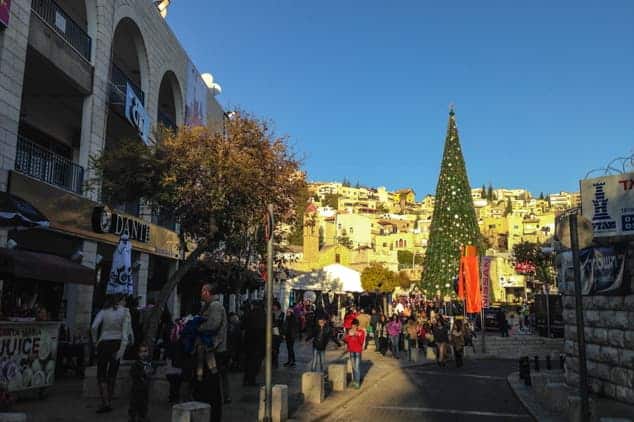 The Fauzi Azar Inn is a part of this exciting period of growth in this charming, ancient city. Suraida reminisces about the times when her family gathered here at her grandparent's home: "It was here that we would eat, drink, be spoilt and play", she says in such a way that's easy to imagine the streets once full of life and community spirit. "Many of our family left after 1948, but this was still a family home until 1989 when Grandma died. Grandpa passed away in 1980."
Closed until 2005, the house was left untouched like much of the old city until a young Jewish entrepreneur, Maoz, approached Suraida – who then worked in hotel management – about turning it into a viable business.
But her reaction wasn't surprising: "My initial thought was not to work with a Jew", which I can only guess was delivered with more fervour back then. "My Grandpa had fought with the occupation and had his land taken by the Israelis. I thought Maoz was crazy!"
Suraida's mother, the daughter of Fauzi Azar, wanted nothing more than to protect the house and so gave Maoz a chance, signing an initial five-year contract. The family would still own the house but rent it to Maoz – not only keeping the family name and history alive but be a part of the revival of this once flourishing city.
Suraida, reluctant to be involved at first and who felt as if "it was like another occupation", came to work here full-time in 2007 and has never looked back. I could never imagine them being at odds with one another by the way they talk about each other now.
It's now like one big family operation again, except without lingering remorse or disdain, but with the cooperation that proves that tolerance and peace are possible, for the greater good.
Nazareth Tourism for Good
From the shop within the guesthouse selling traditional wares and handicrafts to the tips gained from the free daily walking tour from the guesthouse, local Palestinian communities and charities are supported by the existence of this guesthouse venture.
The 9 am walking tour, guided by Linda (an American expat with a deep-rooted passion for Nazareth) doesn't take you to the churches and other key sites that are the normal draw for visitors, but gives you an insight into the lives of the local people. The fruit sellers and young entrepreneurs setting up coffee stands to fund their studies; old family businesses of carpenters and dressmakers proudly displaying images of their forefathers; newly emerging architects and fashion designers. Even the key maker is kept in business thanks to guesthouses such as this.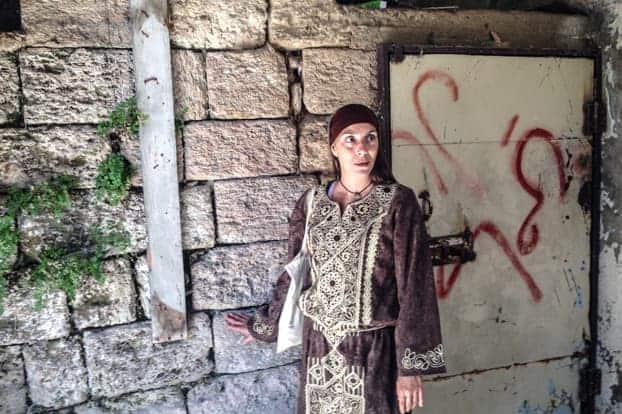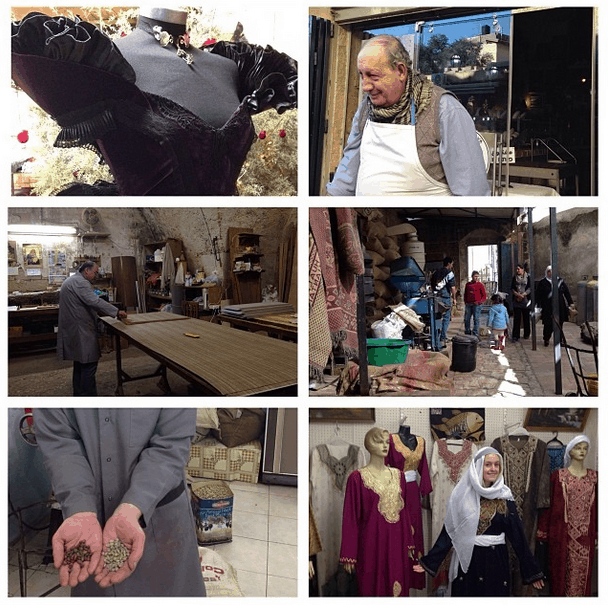 While I was there I got to experience the Christmas market and festival, now in its second year, bringing an excited community together with markets, concerts and delicious treats that created a buzz, unlike anything I've ever witnessed at this time of the year.
I bought bread and sweet treats from a local baker and dinned at the more upmarket Tishreen (one of the city's many successful restaurants); I was later welcomed into an Arab friend's home.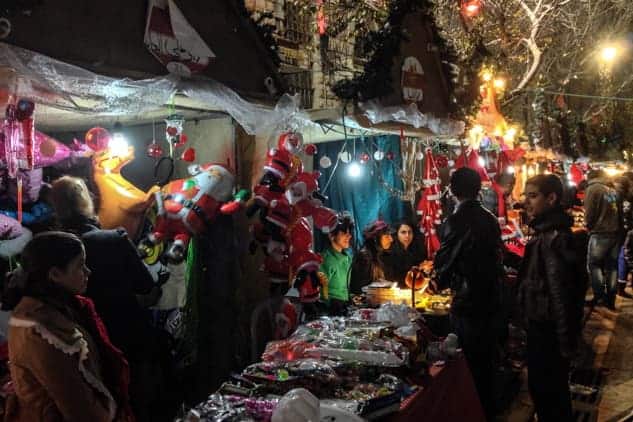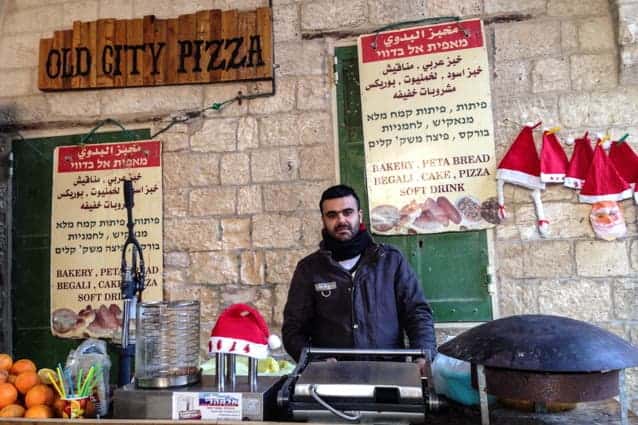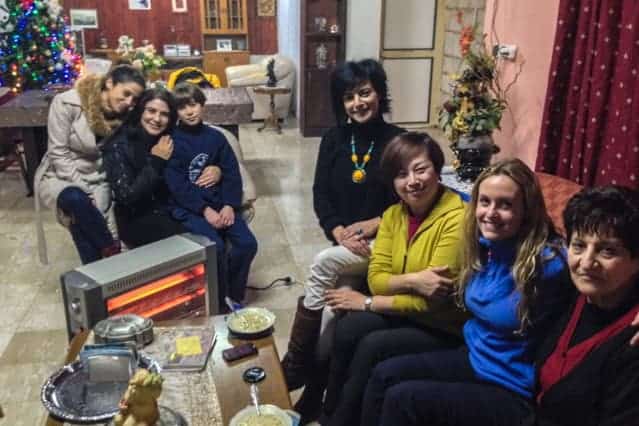 I walked, aimlessly, taking everything in, losing myself in the empty streets, imagining the days of old in the corners of silence and finding solace in the smiles of those who passed me on my way. I also used Nazareth as a prime spot from which to explore the northern region of Israel, with accessible day trips to the Galilee, the Golan Heights, Haifa, Akko and Rosh Hanikra.
And so begins the positive cycle of tourism, because staying in Nazareth isn't just about looking around and leaving, but about giving back. Your footprint here, alongside supporting local business such as the Fauzi Azar Inn, supports the community at large.
It's here that you can feel an old city stirring into a new life and where you can revel in the warmth of the local people happy to share their stories and their exciting futures – the generations who belong, contribute and make up what is now a more prosperous and happy Nazareth, with you in it.