Disclaimer: This post contains affiliate links to handpicked partners, including tours, gear and booking sites. If you click through or buy something via one of them, I may receive a small commission. This is at no extra cost to you and allows this site to keep running.
From hiking trails to villages, pubs to famed gingerbread, here's what to do in Grasmere, Lake District to see the rural beauty of England.
An avid traveller with constant dreams and temptations of far-flung shores, it took a long time to truly appreciate my own country – the UK. Beyond typical city hopping, a Lake District trip completely changed my perceptions of the UK and what it had to offer.
"I wandered lonely as a cloud, That floats on high o'er vales and hills…"
Most British kids grow up learning the poem 'Daffodils' by William Wordsworth to the point where we all know it off by heart (parts of which I can still recite 20 years later!), all the while trying to understand every romantic detail of an area you had never laid eyes on. Back then I thought Wordsworth was rather over-pronounced about the 'sparking waves' and the 'bliss of solitude' of the landscape where he saw the flowers.
That was until I found myself in Grasmere and Rydal Water in the Lake District, where Wordsworth lived and sought his inspiration to write this poem and the 'Guide through the District of the Lakes'. Only then did his grand descriptions of natural beauty finally make sense.

Wordsworth happened to be living in an incredibly beautiful part of northwest England that I'm ashamed to say I only visited around 18 months ago. Guilty of dismissing travel in my own country in favour of far-flung adventures, my friend's request to 'see the countryside' during his time in the UK forced me to find out more about my own homeland.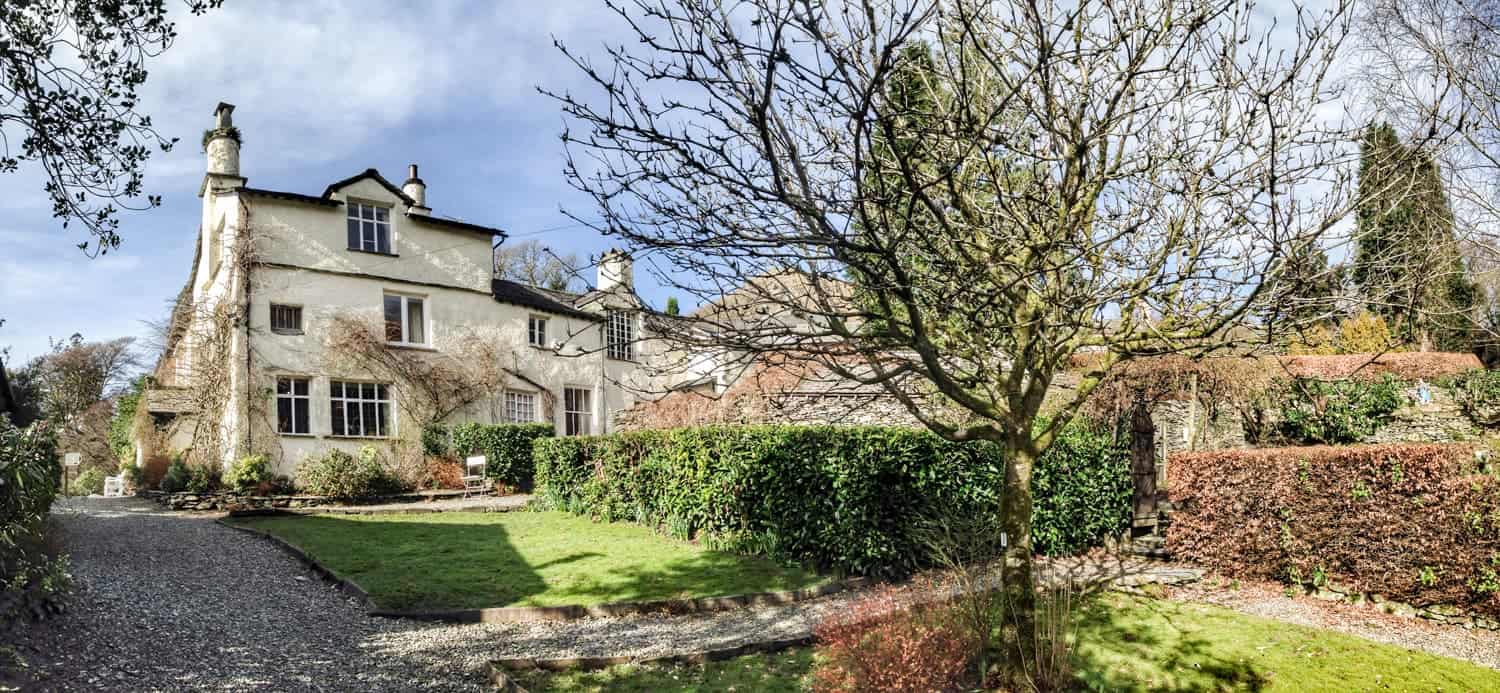 While I was not in the Lake District during the season of Daffodils, the traditional damp British weather did nothing to taint this picturesque canvas of mountains, hilly forests and lakes.
The Lake District – Experiencing the True English Countryside
With nearly the entire region designated as a National Park, it's easy to see why people flock here. Centuries on from its poetic fame, the Lake District still exudes the same romantic aura. A protected wilderness, at times it almost looks unreal.
The most visited National Park in the country, the Lake District is a huge expanse of land offering variety of activity, yet it is easily accessible by trains and connecting buses, which weave through the small towns and villages. So whether you stay in Windermere, Ullswater, Langdale Valley, Grasmere or Derwentwater (among others), you are never far from a neighbouring valley and new ground to travel. As an English Literature graduate, Grasmere was a huge draw for me.
A trip to the English countryside is not complete without the traditional cottage experience. It's a British as you can get. I was invited to stay in the very quaint and organic Cote How Guest House, a three-bedroom peaceful lodging located between the villages of Ambleside and Grasmere with incredible views across the valleys and green acres of land as well as lakeside access for leisurely strolls or all-day treks.
I stayed in the Rydal Suite where I was greeted with afternoon tea on arrival, as well as waking each day to a healthy and hearty breakfast.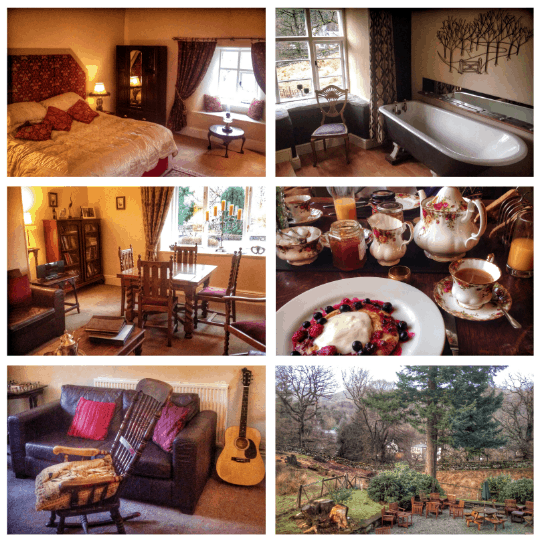 Ideal for any avid hiker, Cote How is on the path of the Rydal Water and Grasmere Walk, and only meters away from the home of Wordsworth and the starting trail of the more challenging, yet incredible, Fairfield Horseshoe Hike. The lovely owner, Caroline, is always on hand to run you through the different trails, mapped routes and tell you the best sights to seek out.
Hiking in the Lake District
The Lake District is as much about relaxing as it is exploring the great outdoors, whether you find yourself relaxing in a tea room, enjoying a leisurely boat ride on the lakes or taking on a full day challenging hike. Setting out to do a different hike on each of the two full days I was there, I came across some of the most magnificent viewing points and beautiful landscapes I have honestly ever seen. Here's why…
Rydal Water and Grasmere Walk – The Short Hike
An approximate four-hour walk from Rydal Water to the village of Grasmere, weaving around two lakes, into forest areas and through dainty residential areas, ended with a trip to the famous Sarah Nelson's Gingerbread shop in Grasmere to sample the secret recipe.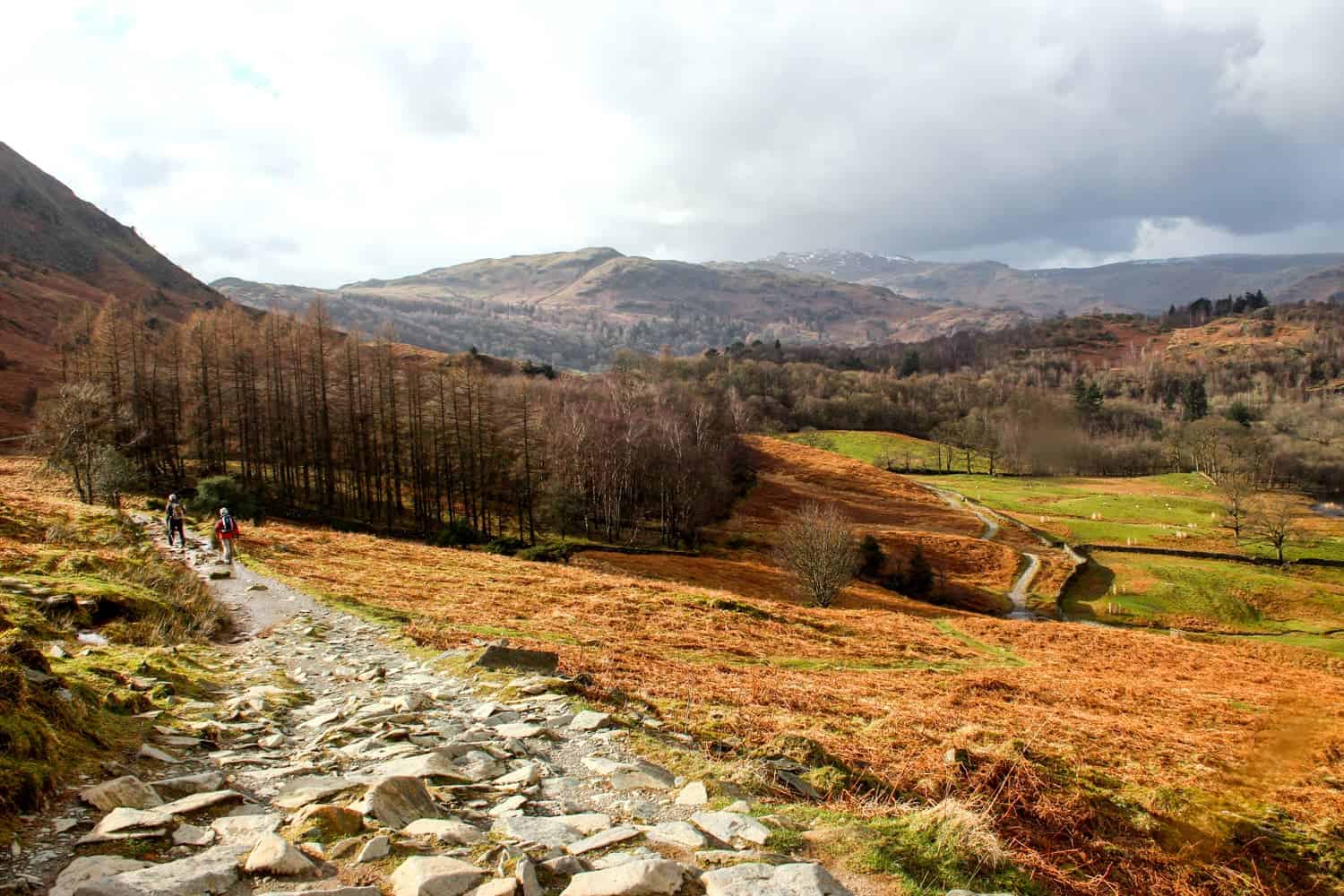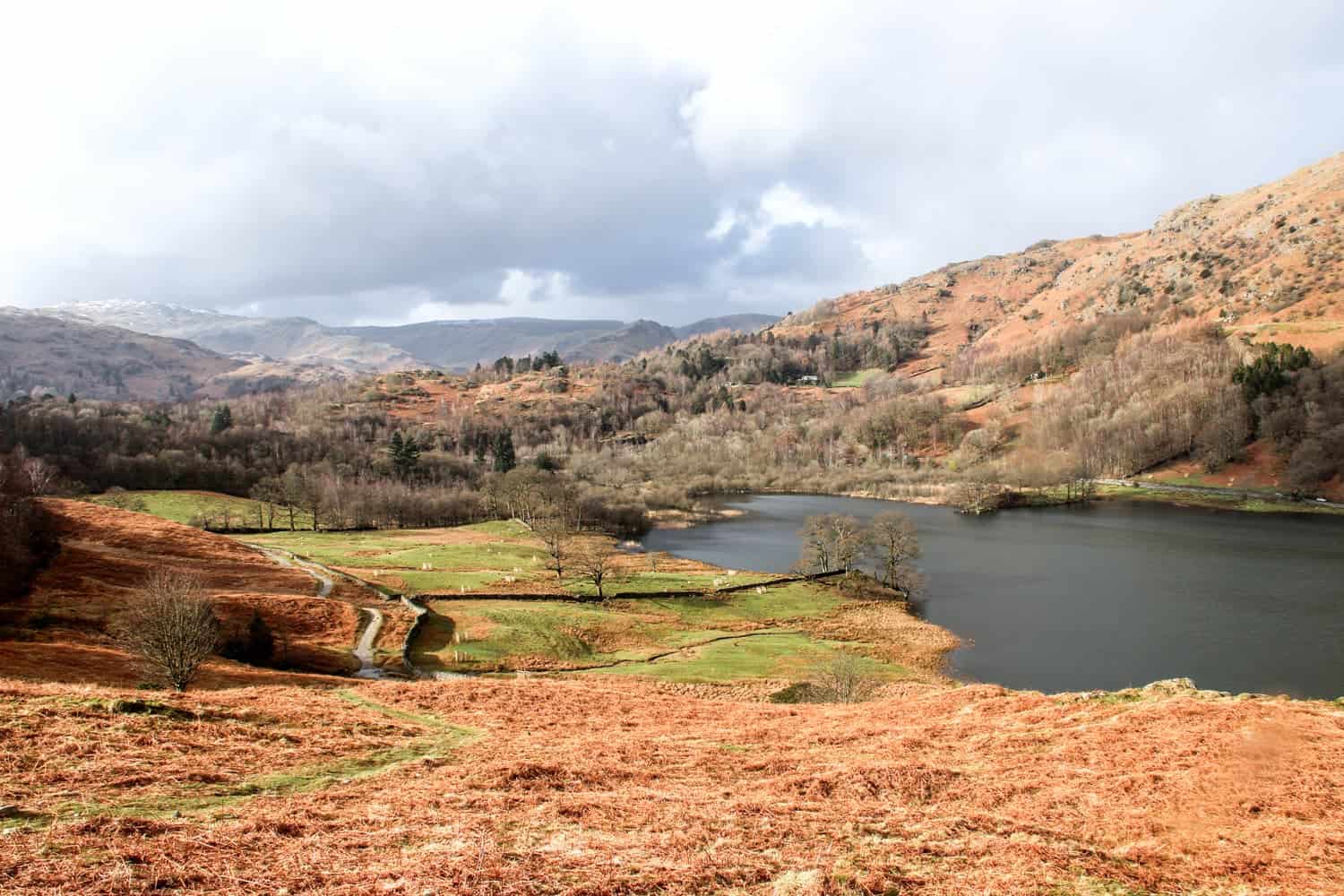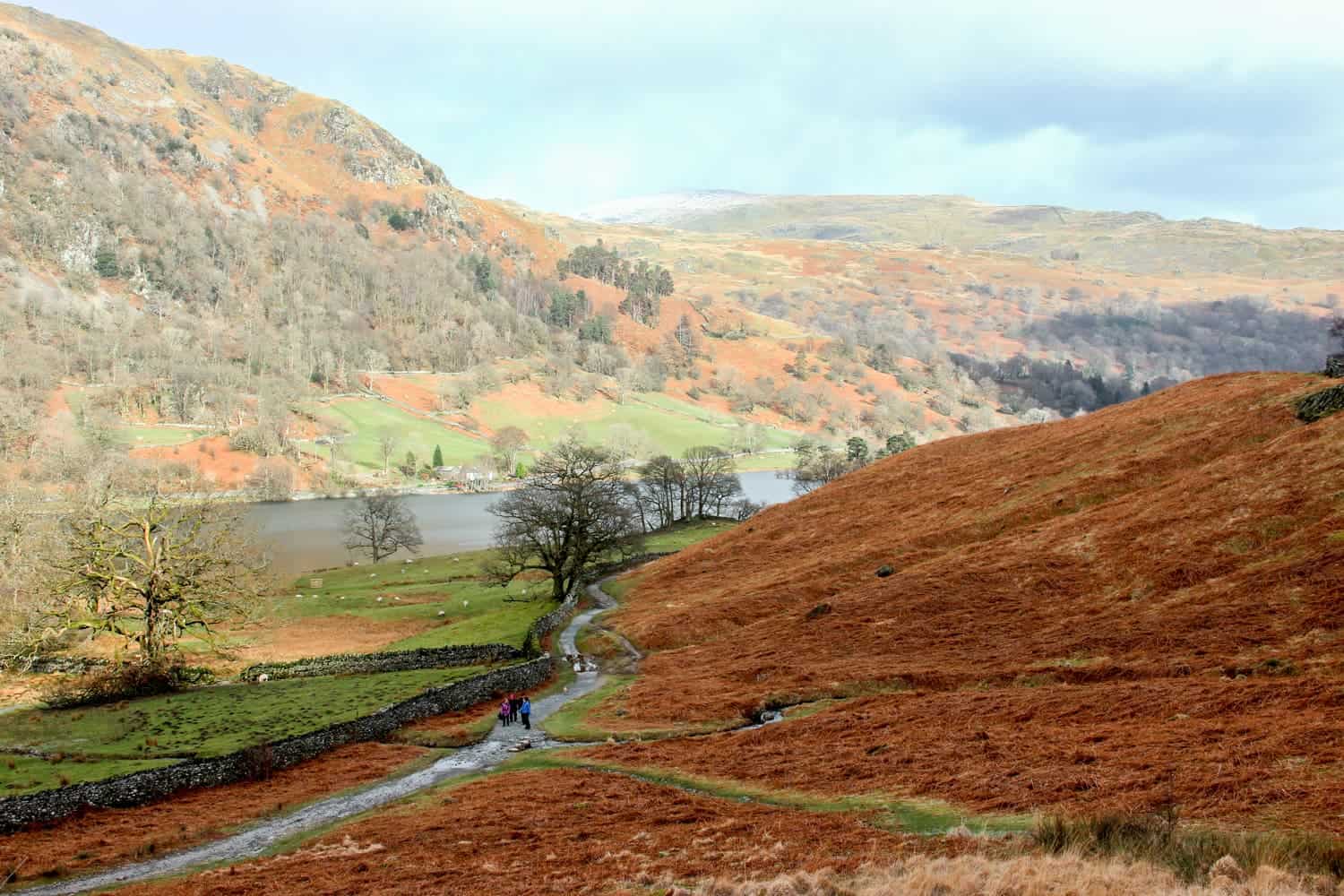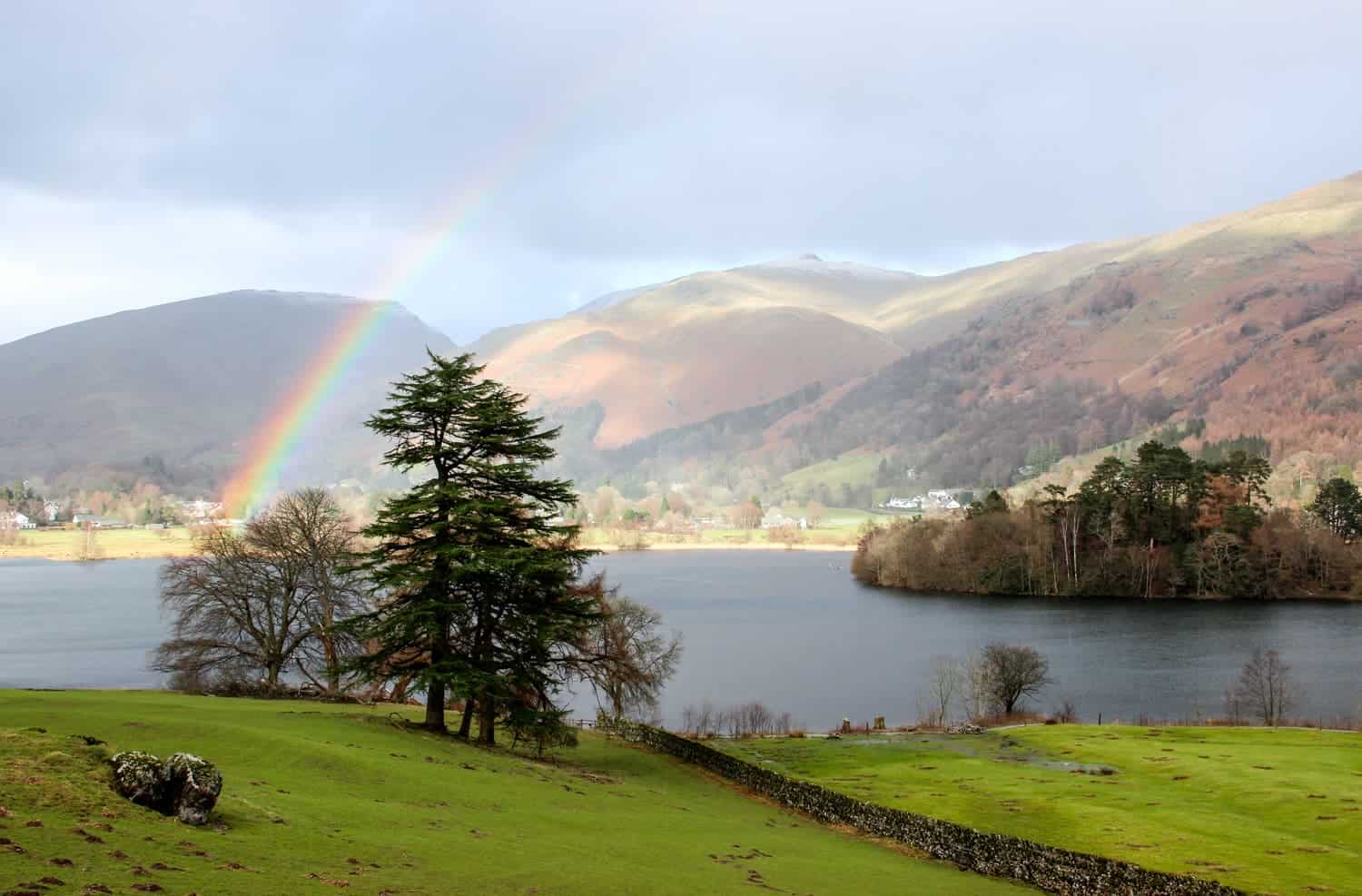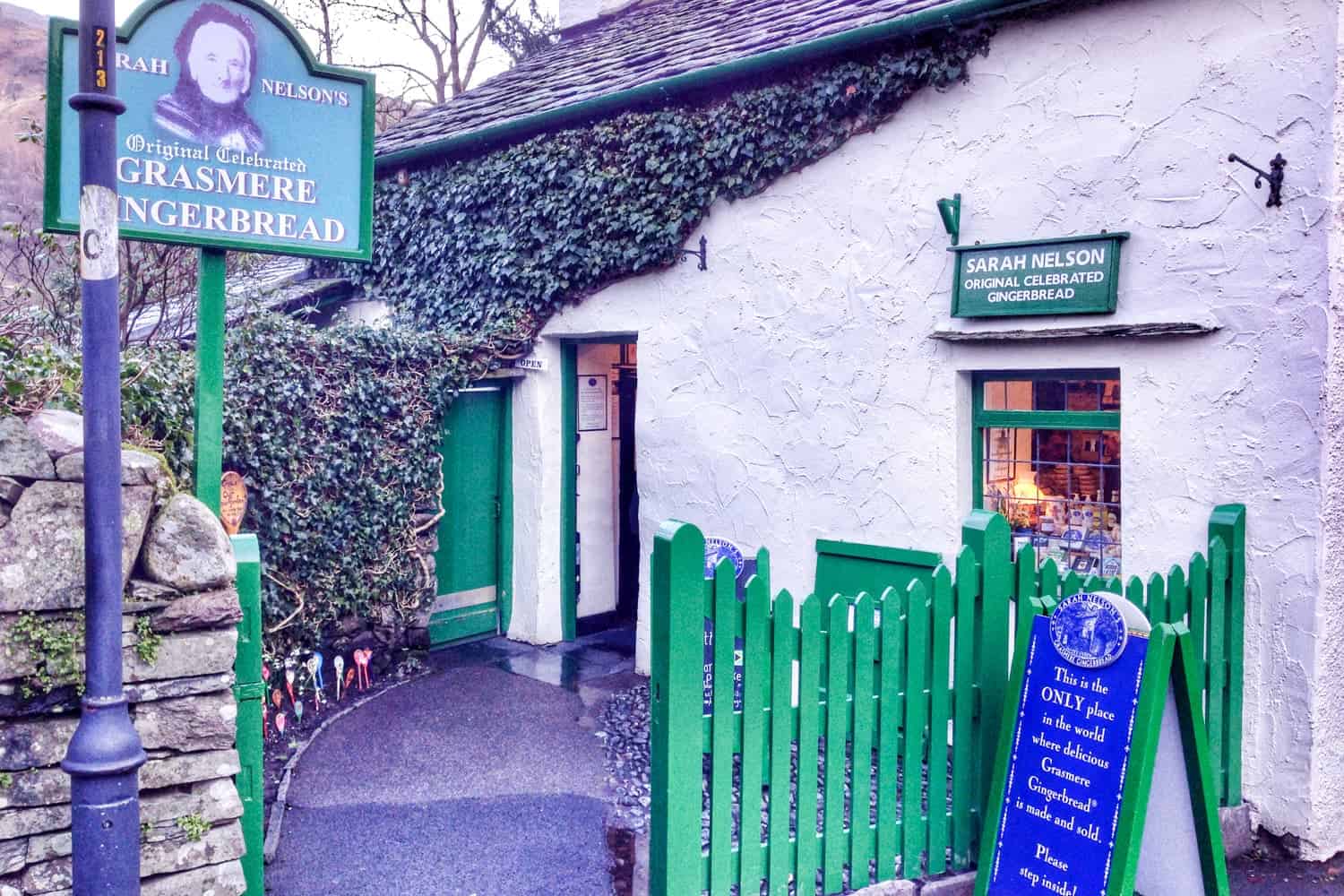 Fairfield Horseshoe Hike – The Long Hike
Requiring a slightly earlier start, the Fairfield Horseshoe Hike that essentially leads you from Rydal, across the semi-circle of mountaintops, leading down into the valley and the adjacent village of Ambleside, should take around eight hours.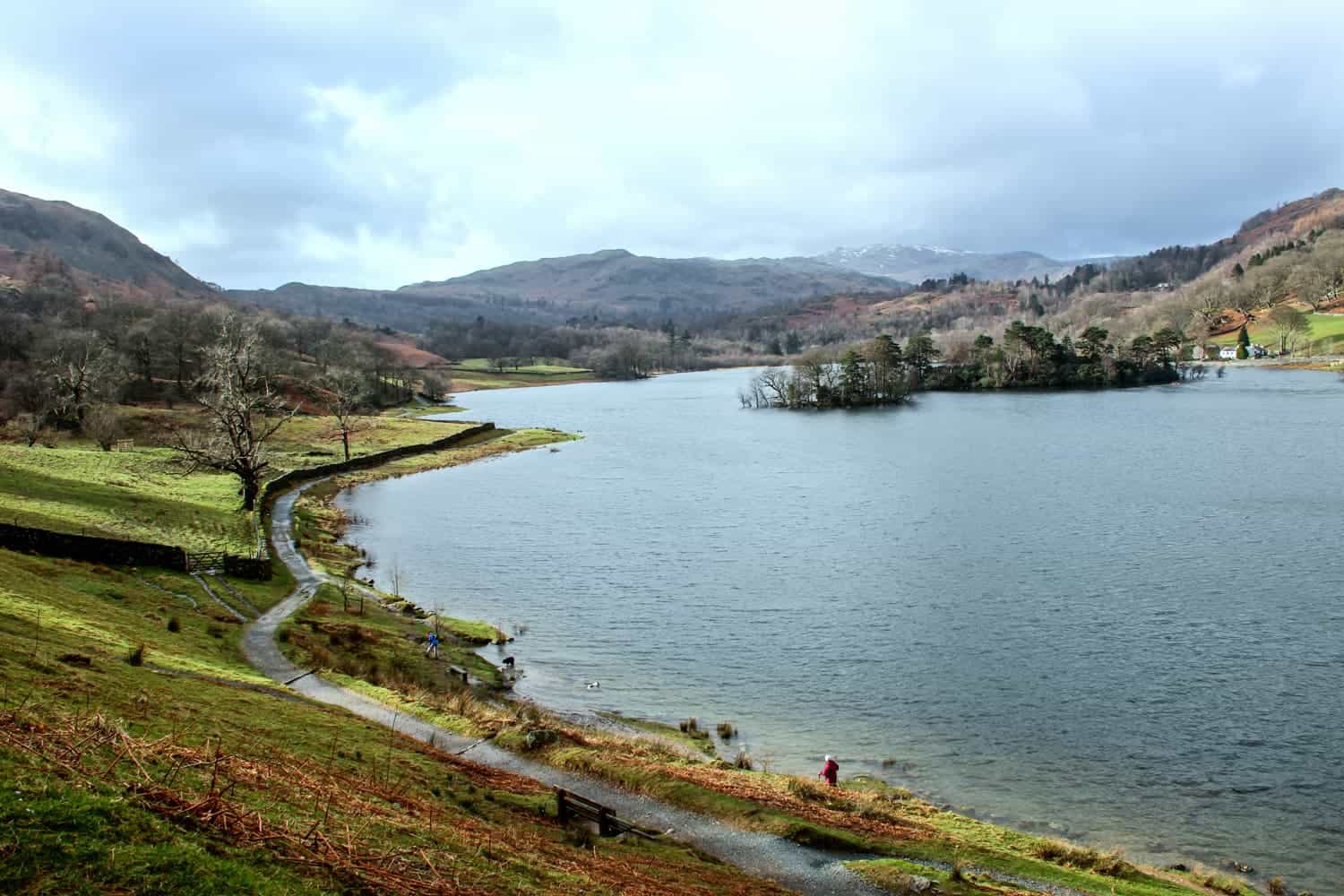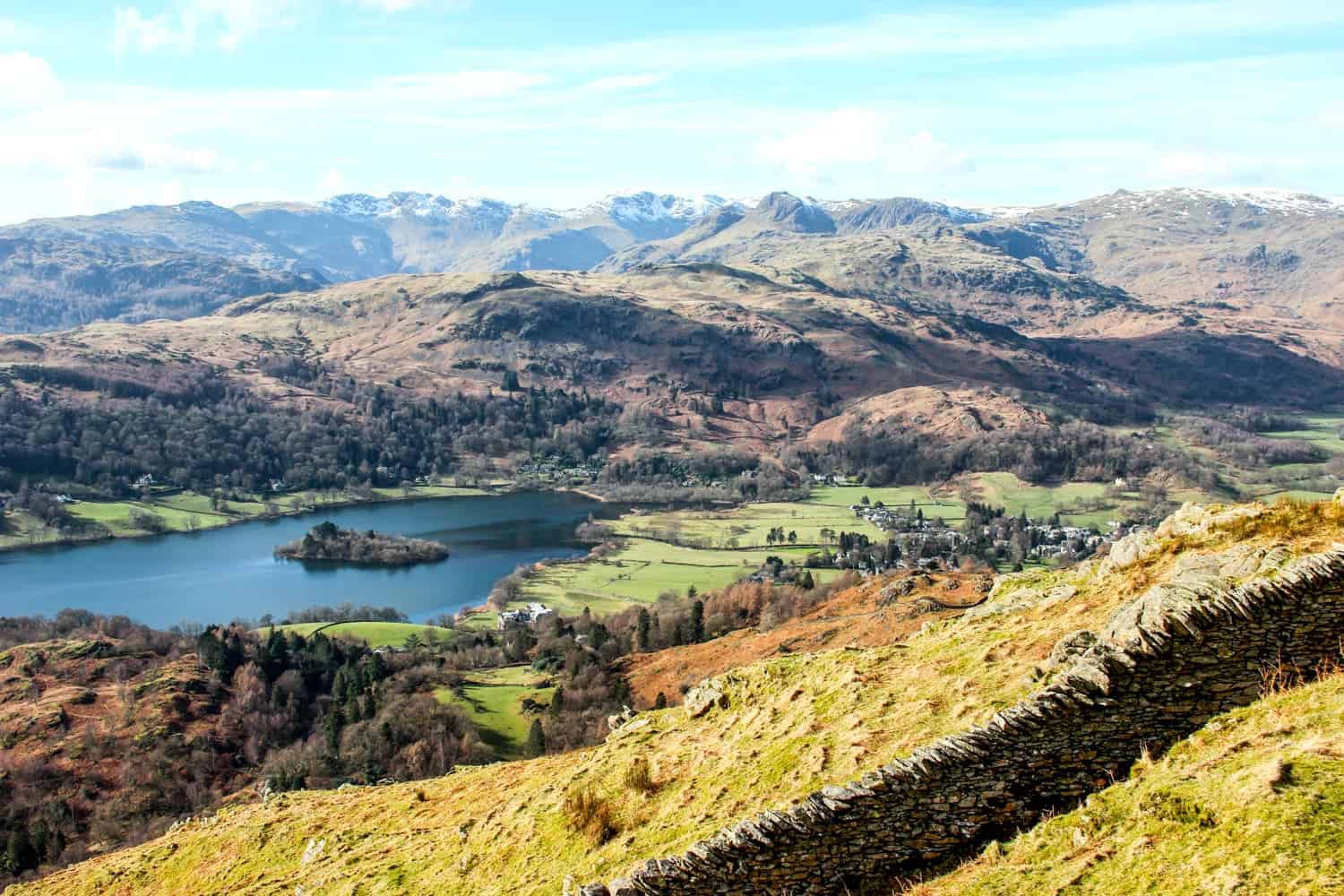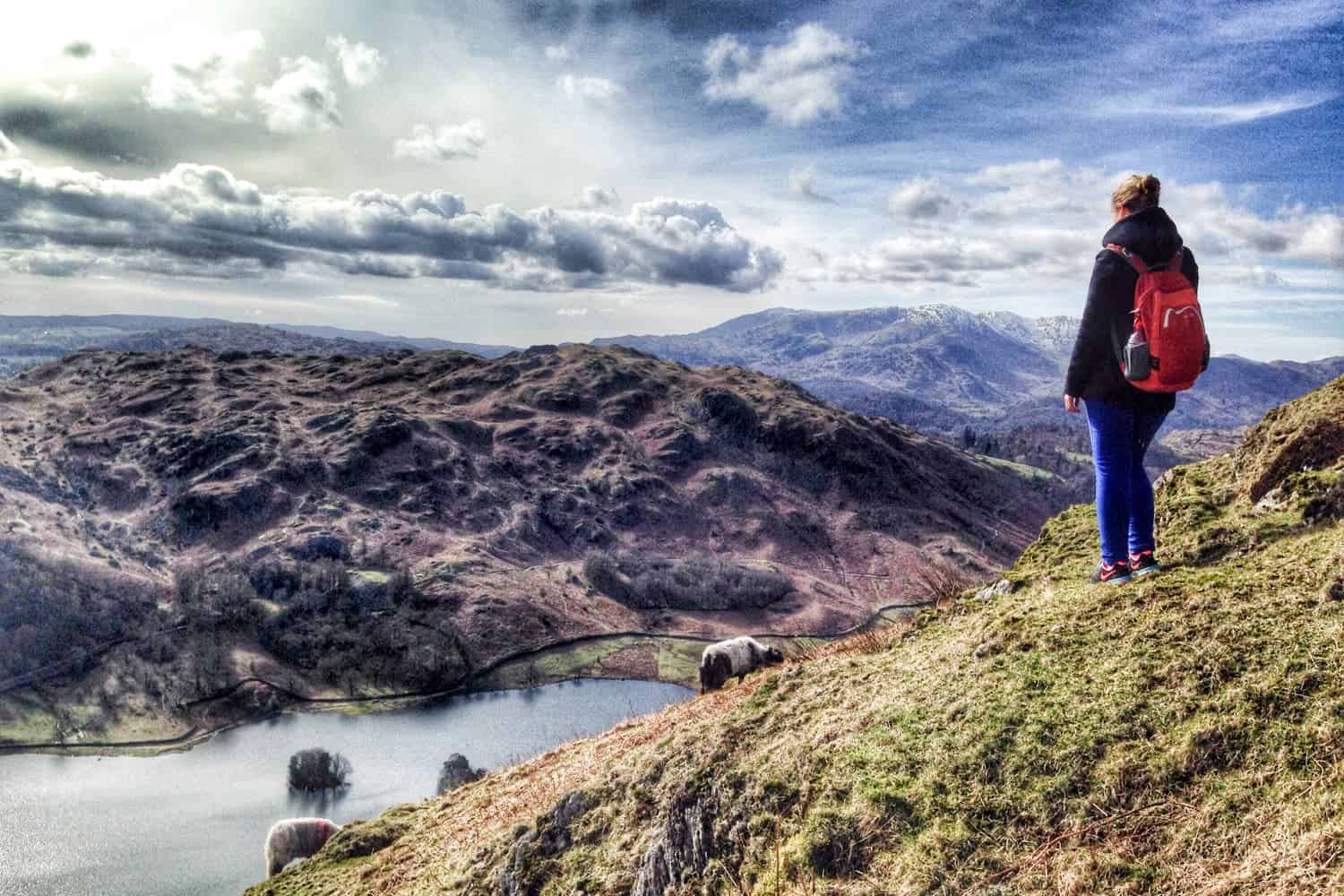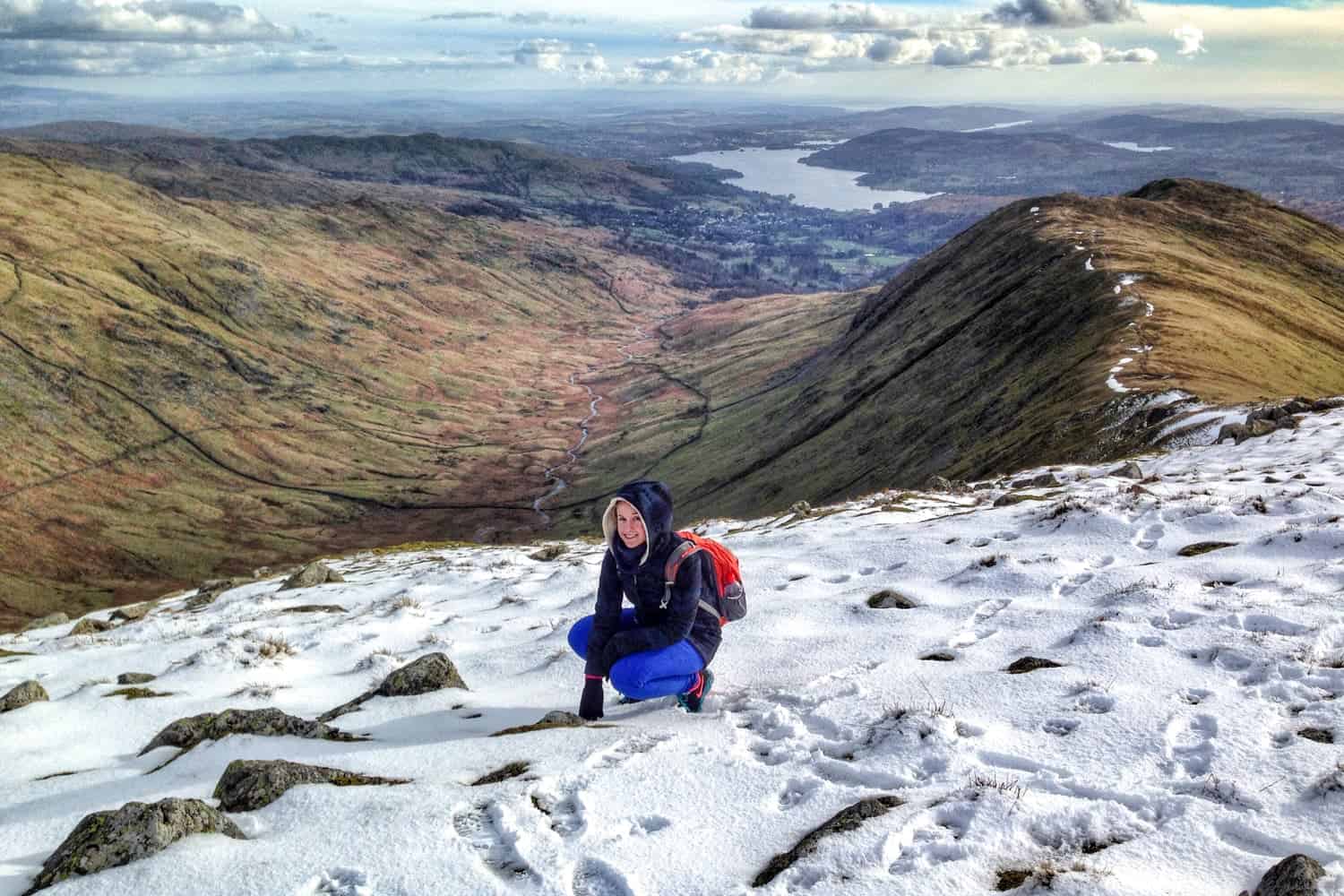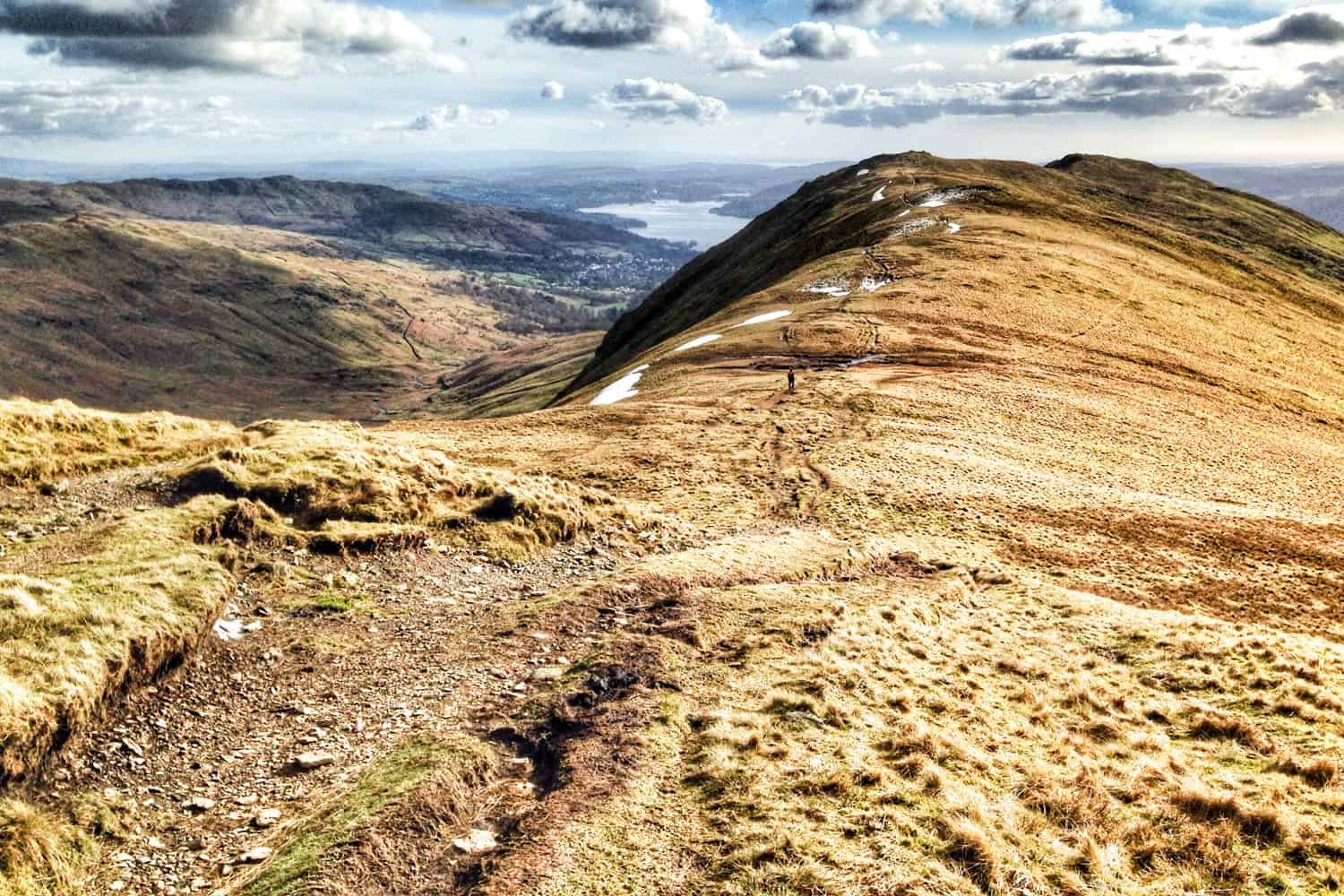 Sadly, our inquisitive lingering, obsession with photography and slow pace meant we were not going to be able to make it all the way round in time, so we reached the highest peak to glimpse the view before heading down the established Arthur's Seat track back down into Grasmere.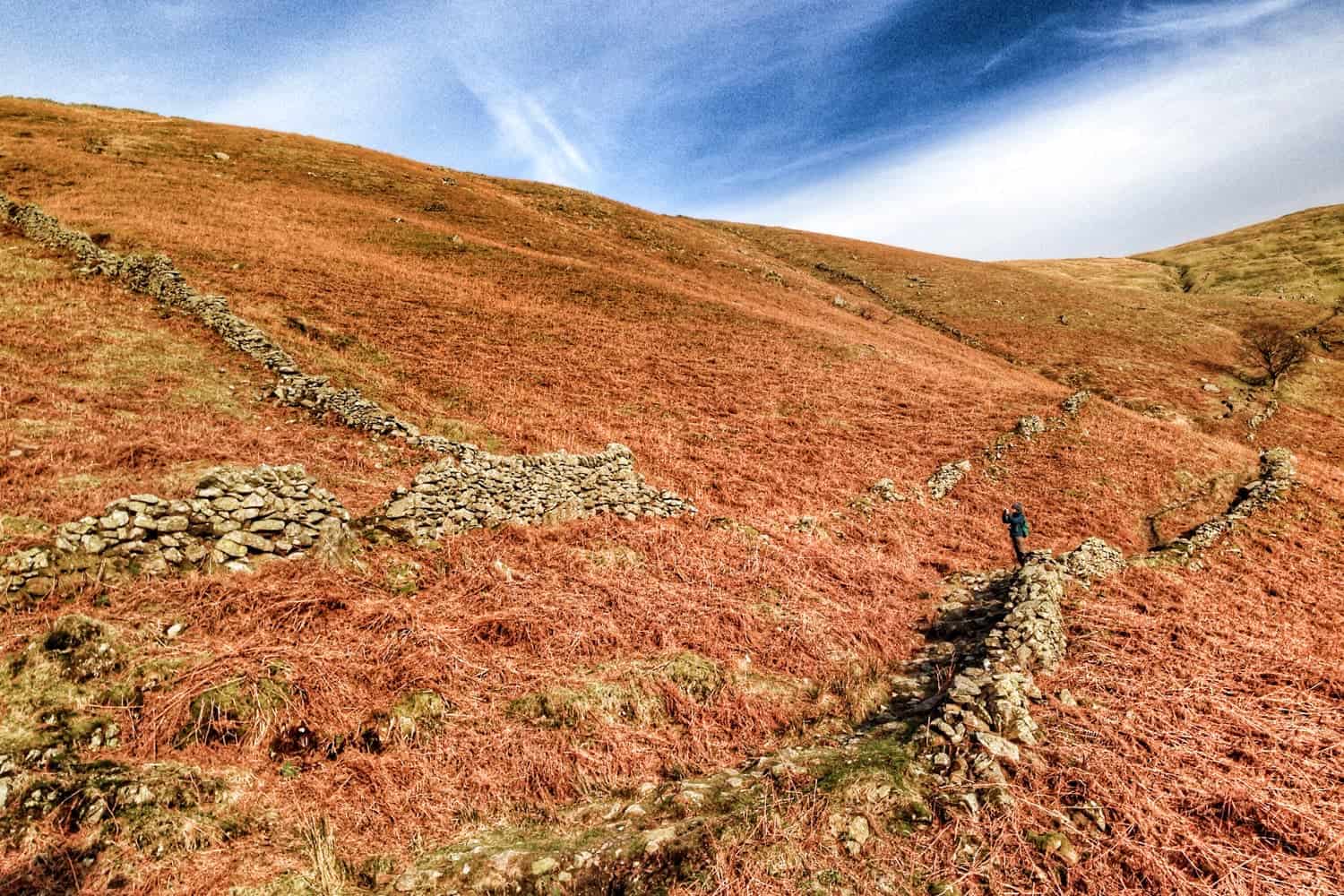 The Lake District is a unique corner of England that I encourage you all to visit, even if you already live in England.
An adventure playground set within valleys and surrounded by mountains, this incredible landscape gave me a renewed sense of appreciation for my own country, and a desire to see what other countryside highlights the UK has to offer.
Want to Visit the Lake District? Pin It!