Disclaimer: This post contains affiliate links to handpicked partners, including tours, gear and booking sites. If you click through or buy something via one of them, I may receive a small commission. This is at no extra cost to you and allows this site to keep running.
Here are all the winter activities in Montreal to best see Quebec's island city of tradition and culture in snowfall.
The largest city in the province of Quebec, Montreal is an 'island city' on the Saint-Laurent river, housing a quaint hub of grand historical and architectural interest. Rich in traditional heritage and diverse in modern culture, Montreal in Winter is even more beautiful with a frosted coat.
A city of over 50 Historical sites (more than any other city in Canada) and a UNESCO City of Design (one of three in the world), Montreal's traditions are preserved, its old structures still in their original form and its modern-day design community celebrated.
While Montreal thrives in summer, it's fair to say I fell in love with the city even when it was encased in the misty air and snow showers of the winter season. It might have been a more challenging introduction, but it didn't stop its true character shining through and, at times, added a more enchanting feel.
So what captured my attention there during my three days of exploration, and what forced me to go underground?

Why You Should Visit Old Montreal in Winter
Narrow cobbled streets, quaint shopfronts, ancient churches, centuries-old structures, aged pavilions, warehouses and factories line the streets of Old Montreal and the adjacent Downtown and Old Port. Colour may be lacking, but the character certainly isn't.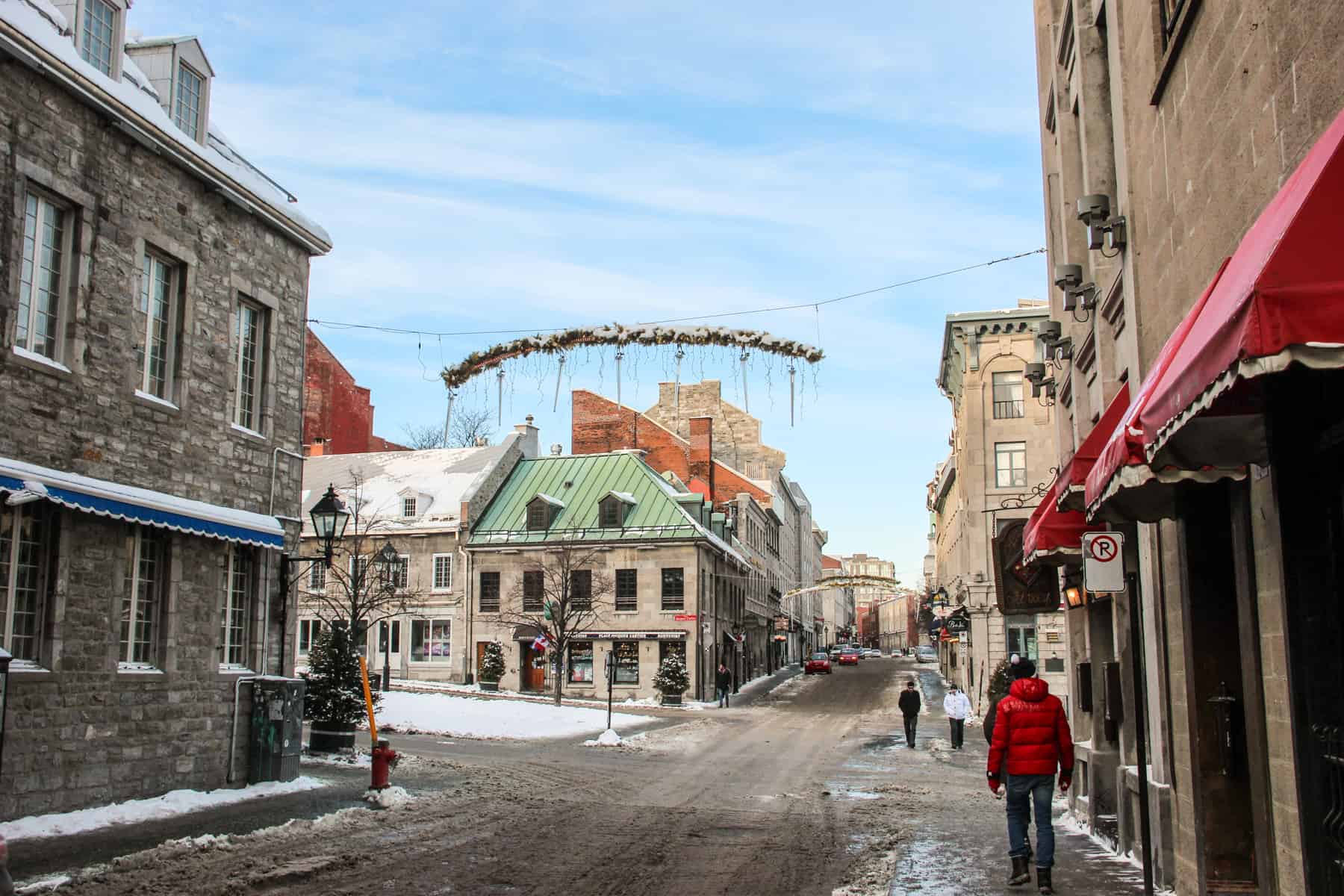 A window into the past, the city's historical legacy is interspersed with the new rendezvous of quaint cafes, gourmet restaurants, bars, boutique hotels and chic hangouts, making Montreal an artistic and architectural haven.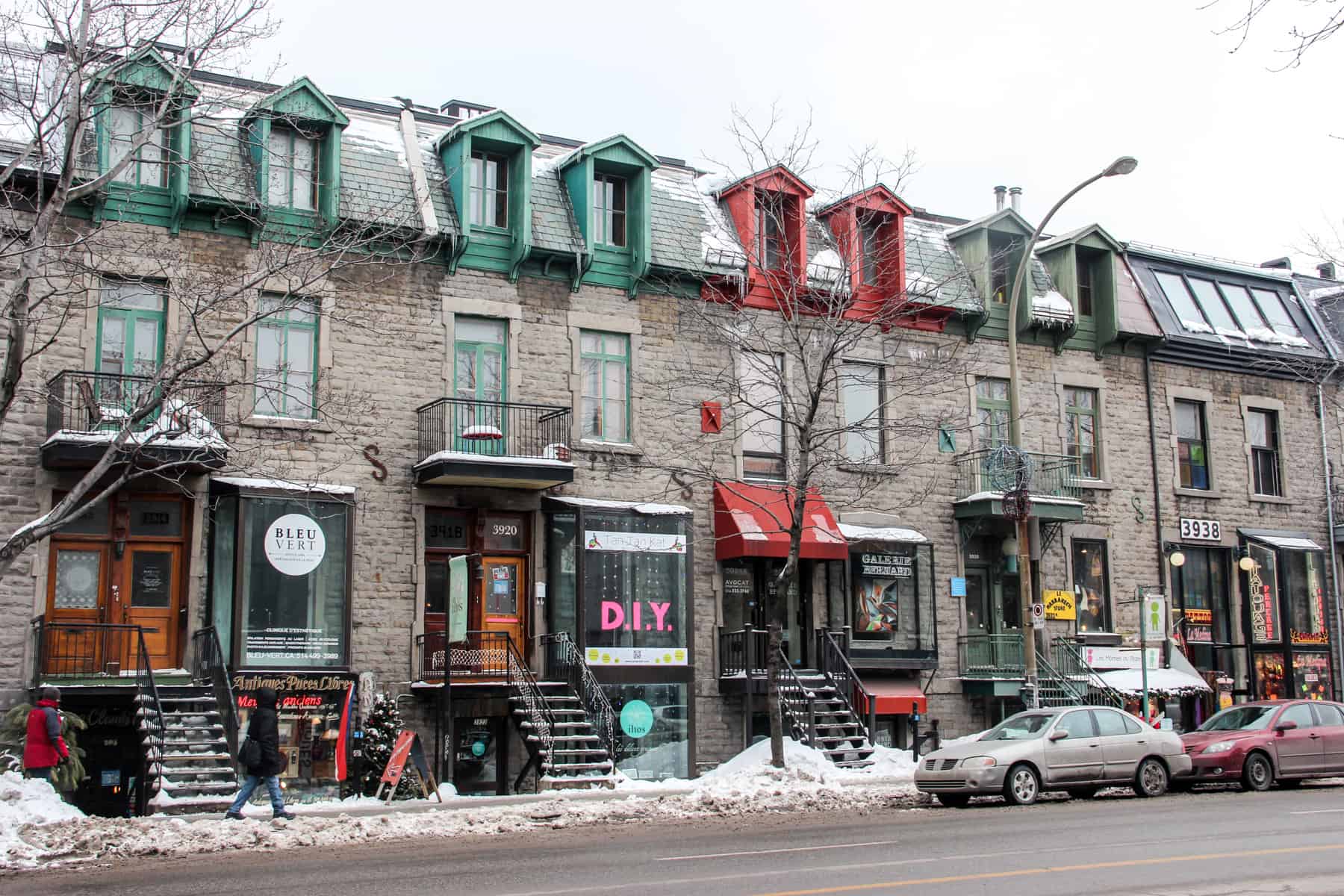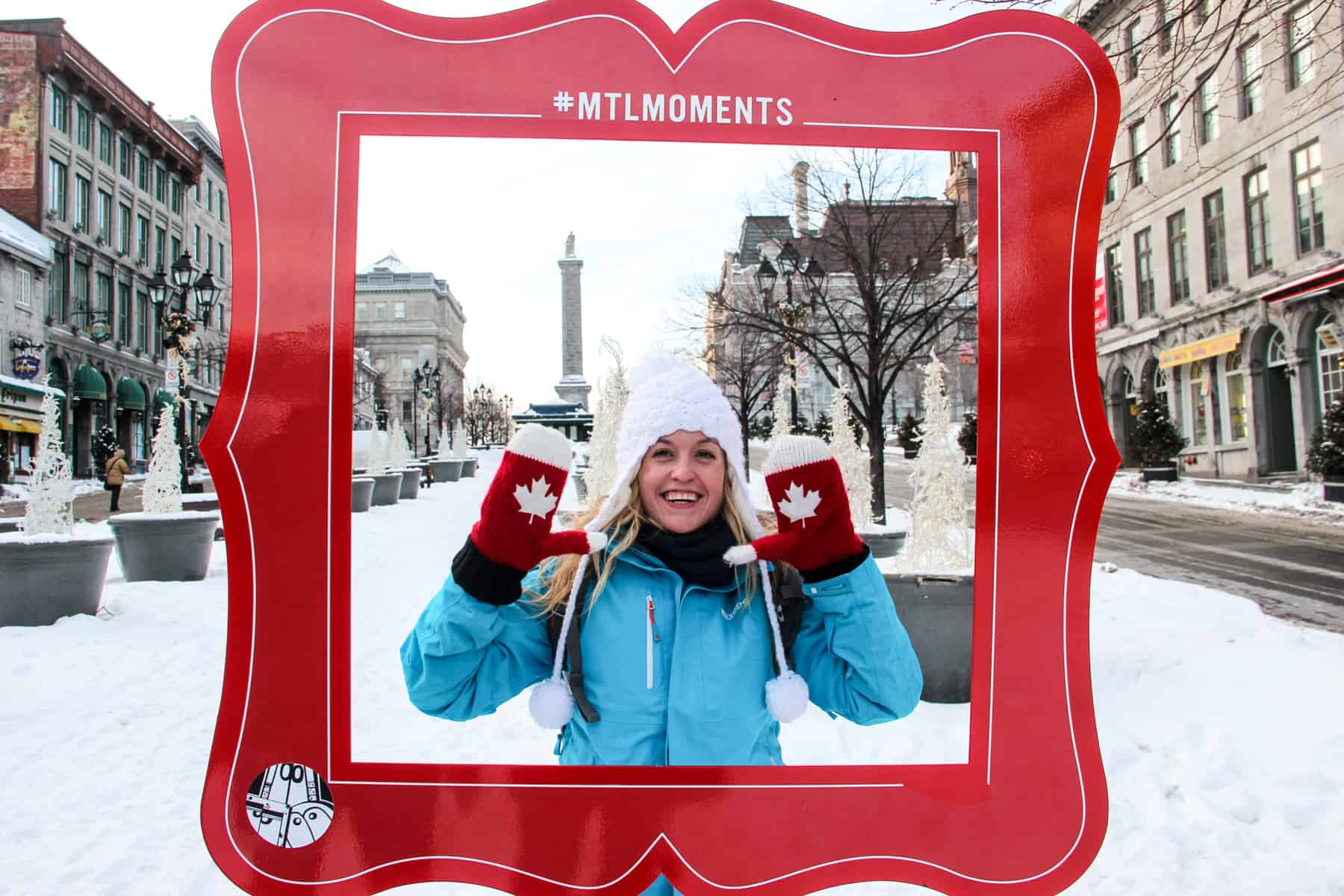 The Notre Dame Basilica, the scattered monuments and sculptures and the dominating historical city and museum buildings make for a beautiful stroll, especially after fresh snowfall.
Winter in Montreal's Neighbourhoods
Montreal's Famous Staircases
A friend took us on a stroll through some of the key residential areas and to see the infamous outdoor staircases the city is well known for. We spent our time primarily in Plateau Mont-Royal, a chic neighbourhood of colourful houses and grand mansions, close to the beautiful Mont Royal Park.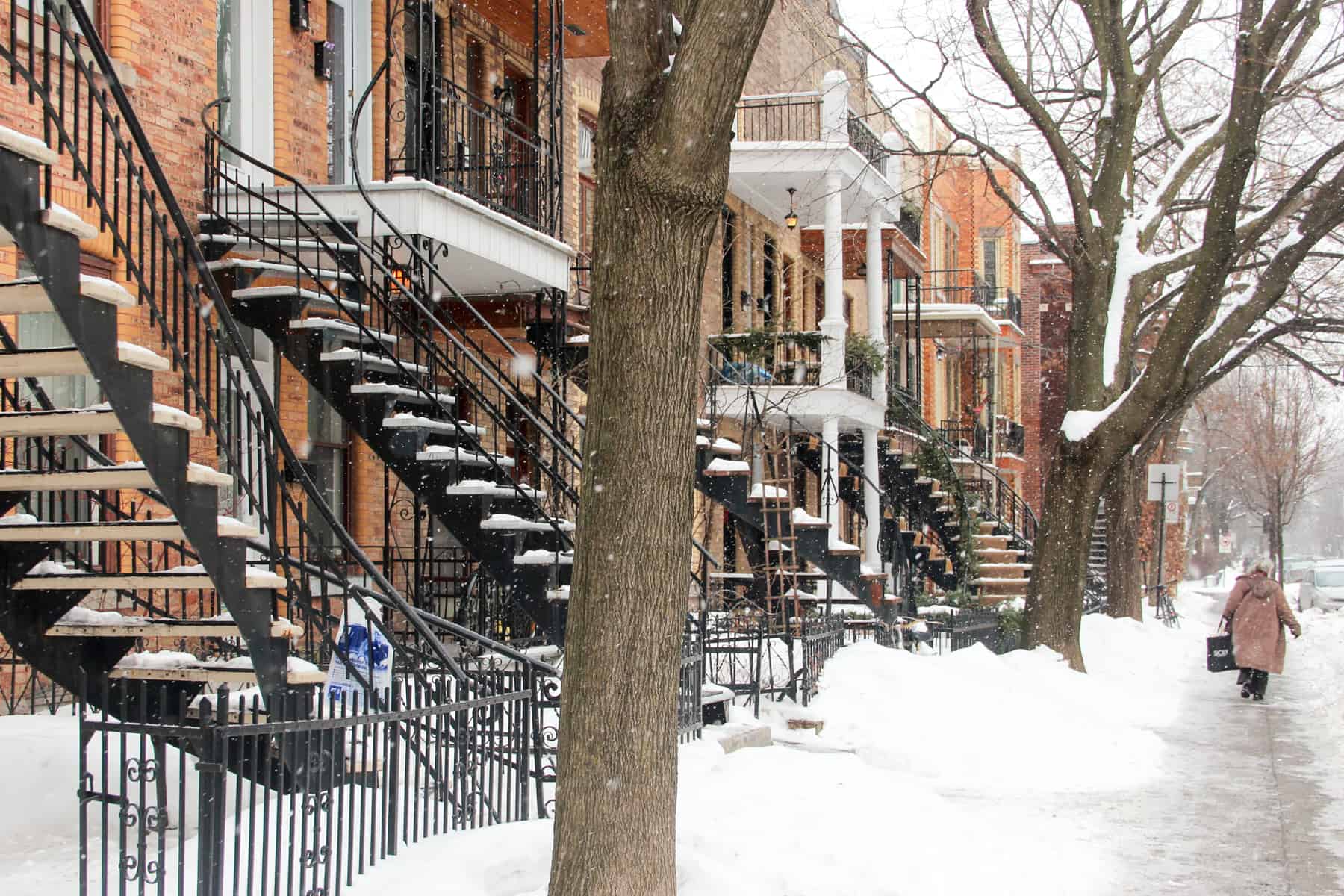 Indoor Activities During a Montreal Winter
Montreal's Underground City
Visit the rainbow clad National Convention Centre and its 'Lipstick Forest' art installation before heading to the 20-mile long Underground City which features public artwork. The interconnected walkways of this network below ground are part of the showcase of modern Montreal, thriving in a hub of colour, art and design (with an abundance of museums to boot).
It's always best to keep your eyes peeled since you never know what's around the next corner.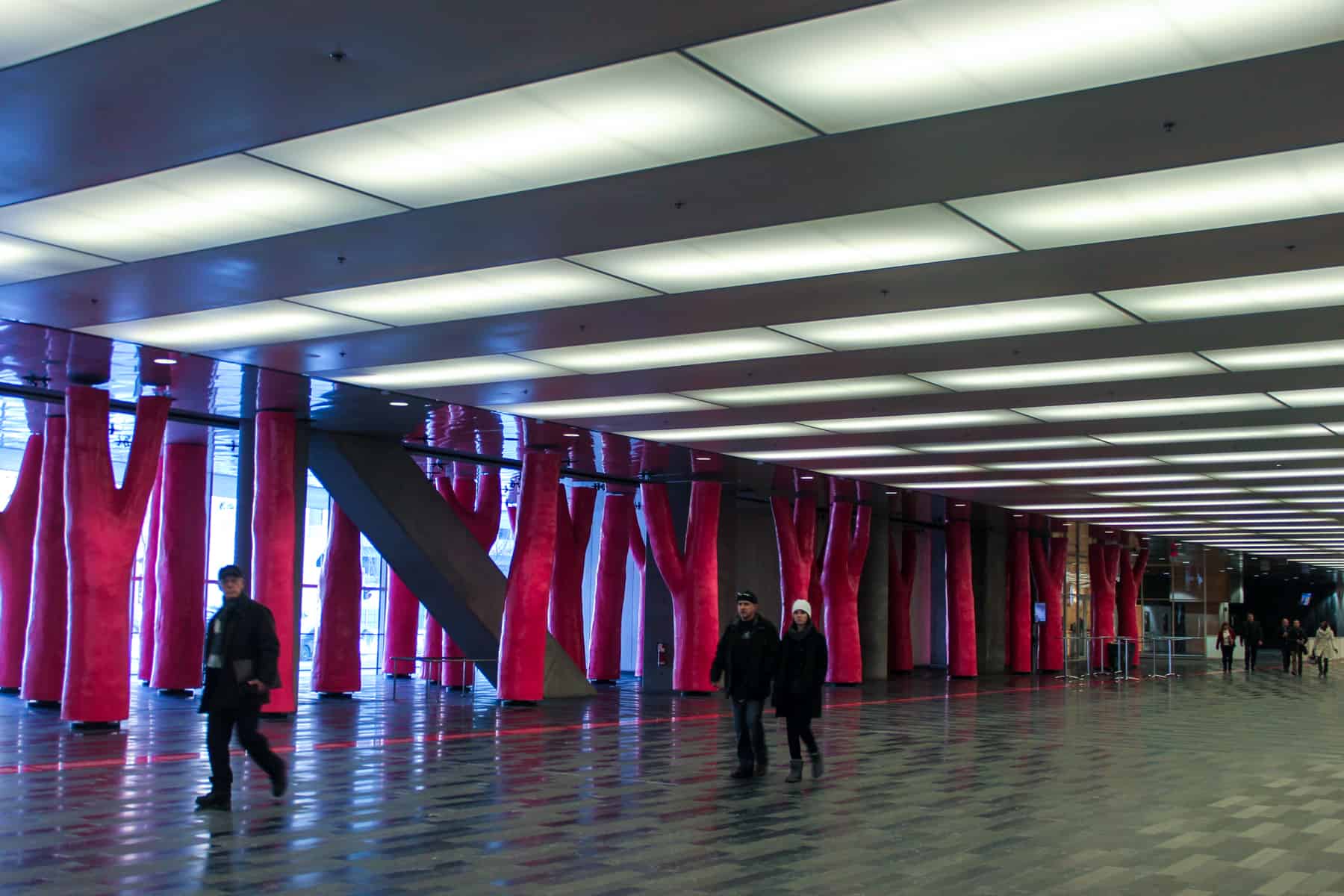 Winter Day Trips from Montreal
Visit an Authentic Sugar Shack
You know when you've seen a real picture of Canada when you come across a snow-capped forest canvas dotted with traditional barns like this.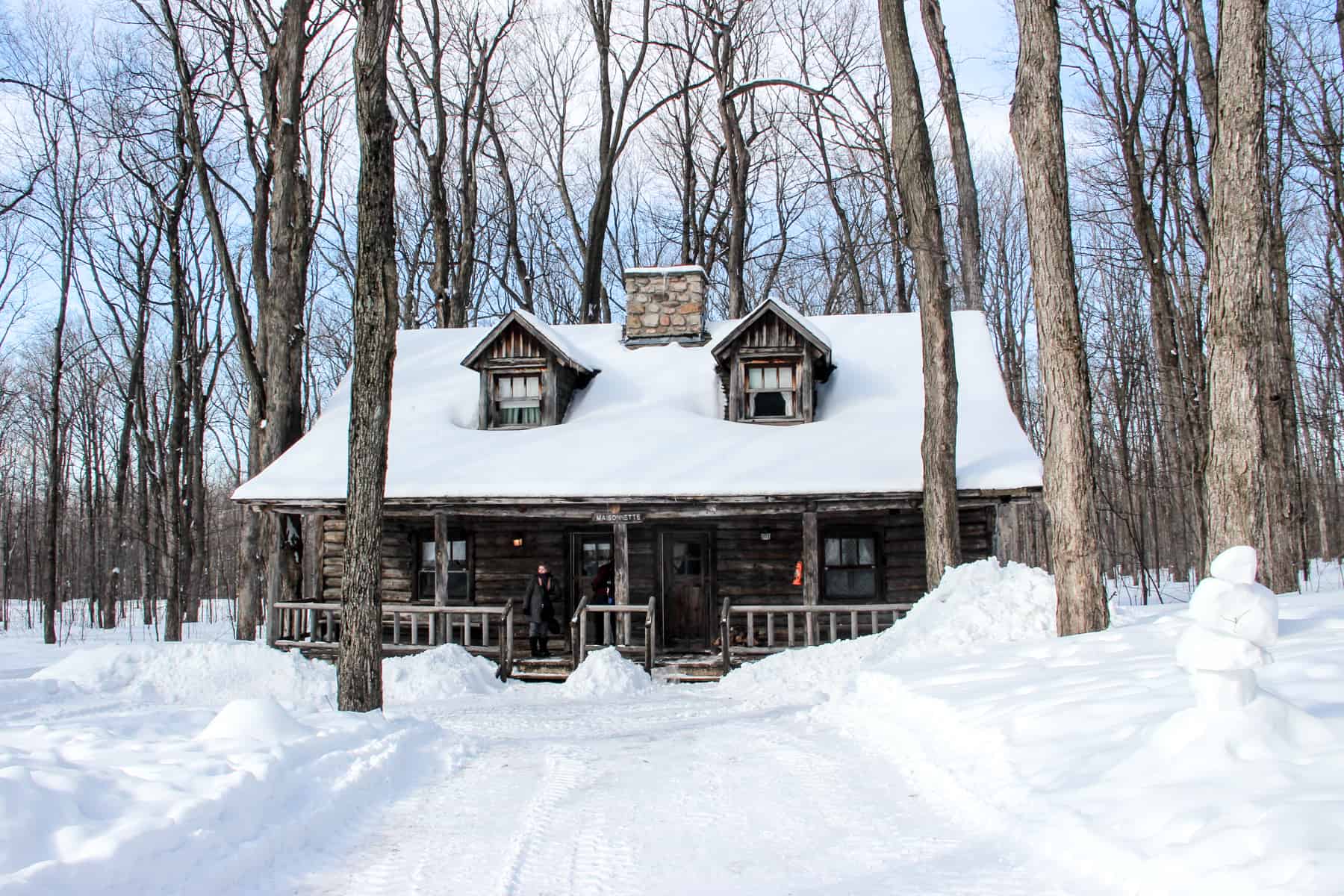 The Sucerrie de la Montagne is a French Canadian maple grove, more affectionately known as a 'Sugar Shack'. Set within acres of stunning woodland atop Mont-Rigaud, around 45 minutes drive outside of Montreal, this official 'Canada Signature Experience' open to visitors all year round is not one to be missed.
The owner, Pierre Faucher, is a real character (if you are lucky enough to meet him) and likes nothing more than to share with you the stories of Quebecois heritage and the traditional hospitality of the old pioneers. Maple farming here is still carried out using the same early methods, which you can learn all about before enjoying a traditional hearty feast of maple-glazed meats, pancakes and other treats in the family dining room.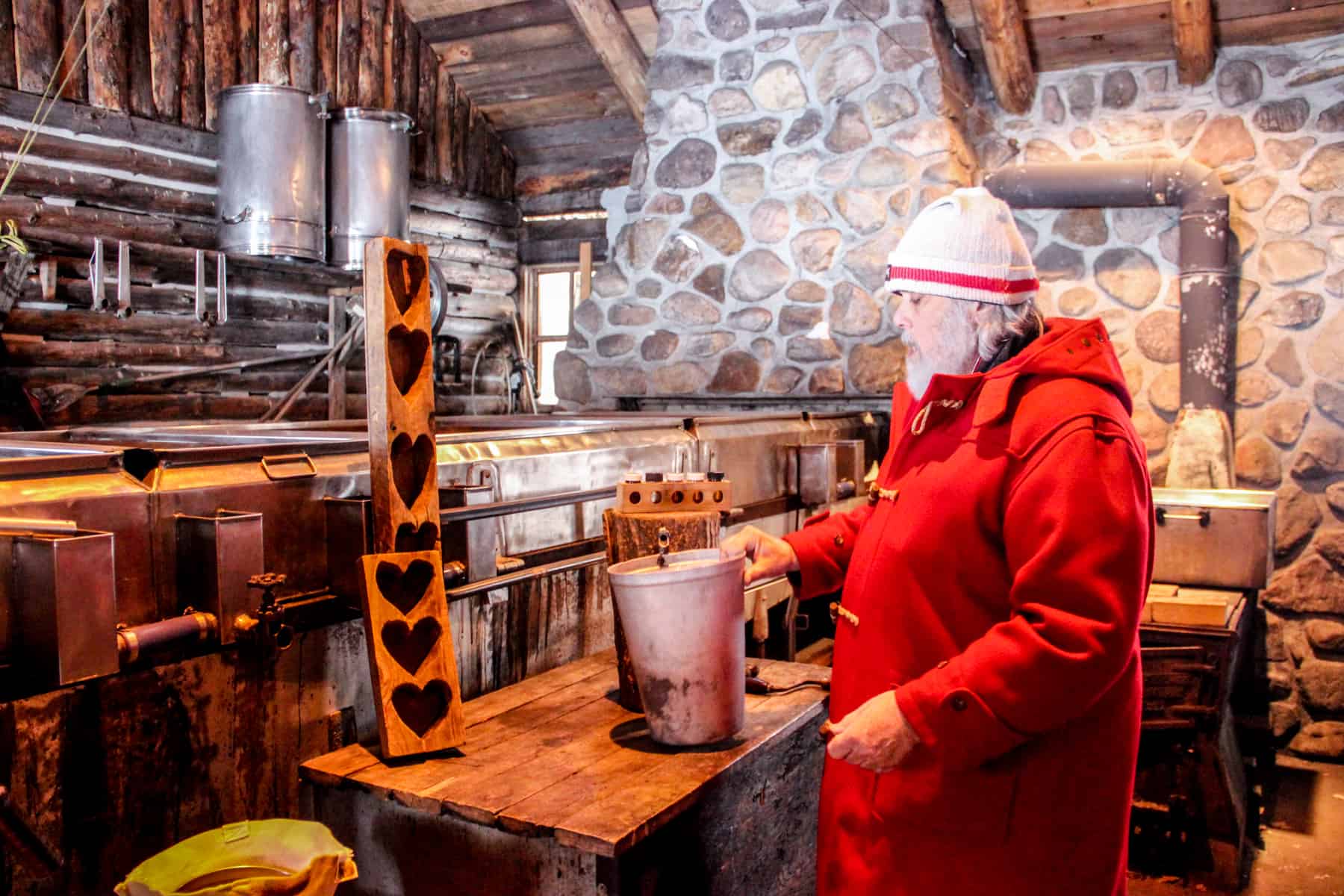 From beautiful neighbourhoods to the bustling areas of modern city life, Montreal is both rich in traditional heritage and diverse in modern culture. You could square off the city into its many different parts and find something new in each one – something I've only just begun. I can't wait to head back one day and see more of Montreal. Have you been charmed by Quebec's big city?
My visit to Montreal was a part of a campaign in partnership with the Canadian Tourism Commission, Tourism Montreal and Tourism Quebec. I maintain all editorial control over the content produced as a result of this trip and all opinions remain my own, especially the strong desire to live here.