Disclaimer: This post contains affiliate links to handpicked partners, including tours, gear and booking sites. If you click through or buy something via one of them, I may receive a small commission. This is at no extra cost to you and allows this site to keep running.
Have you heard you can swap the skis for two wheels and try some alternative Tirol winter sports? Segway and Fatbiking are the new ways to explore the Austrian Alps.
Two wheels are what you need to explore the famed Tirolean Alps if you have an adventurous soul. Like the four-inch tyres of a fatbike and the chained rubber of a Segway, both of which are set up to tackle the venturesome wintery landscapes in Austria.
Scattered within and surrounding St. Johann's 42km of powered slopes, peaks of over 2,000m pierce the crisp blue skies, and delicate needles of the pine forest coated in white and the claw-like tree branches indicate pathways through woodland and past ski villages.
This is the landscape away from the traditional ski scene in the Kitzbüheler Alpen, where manpower brings you here instead of a ski lift and adrenalin takes you deeper into the heart of the wilderness.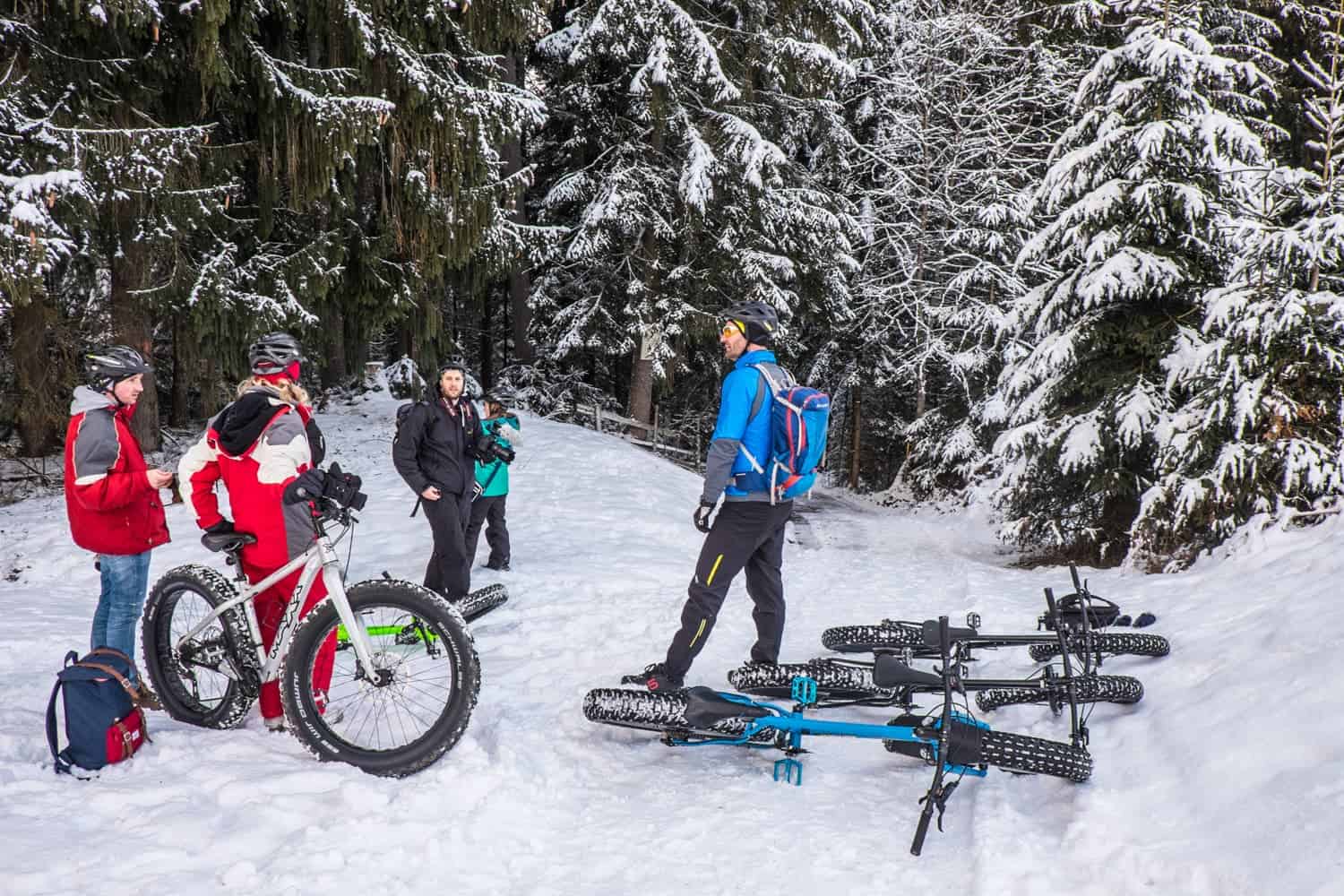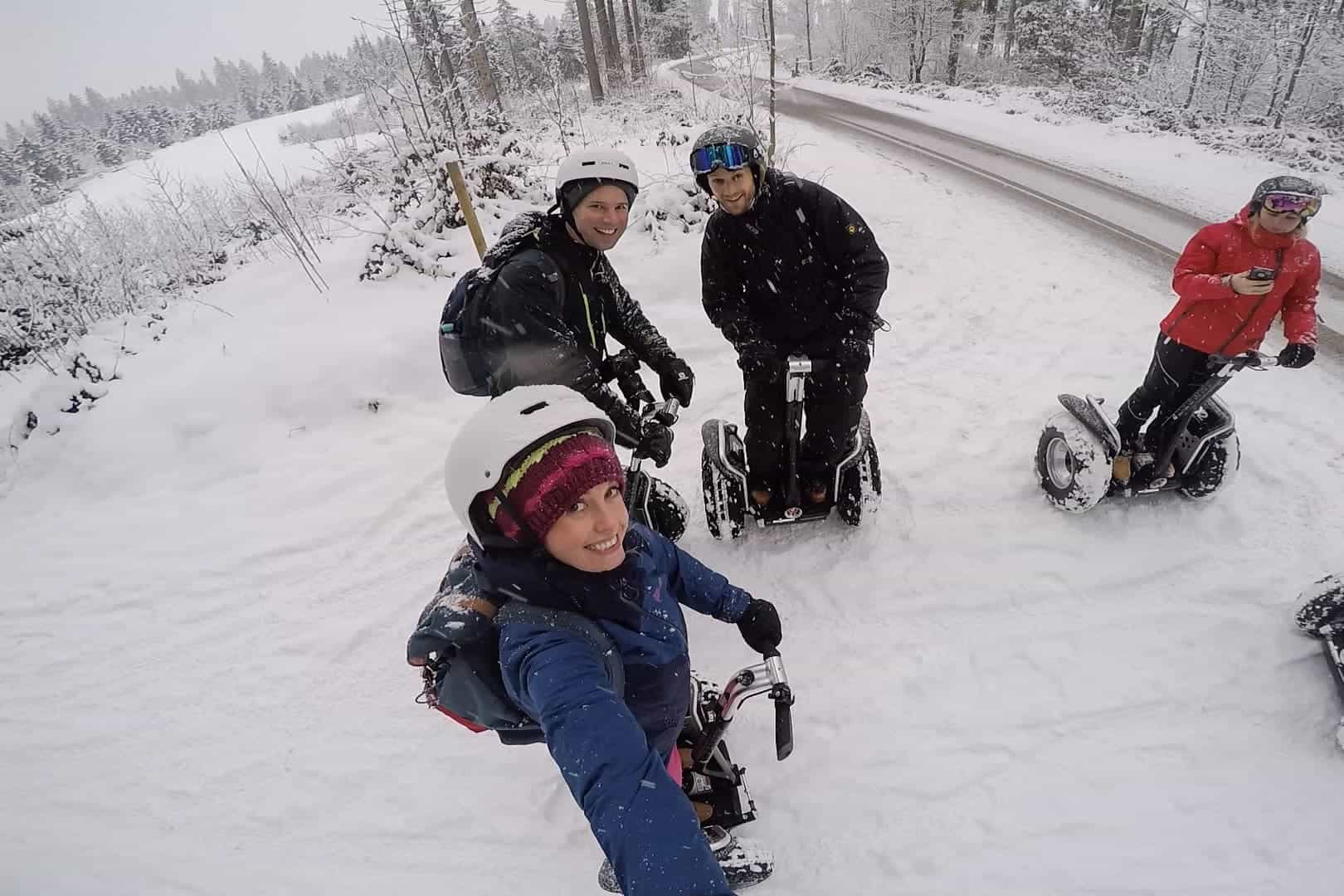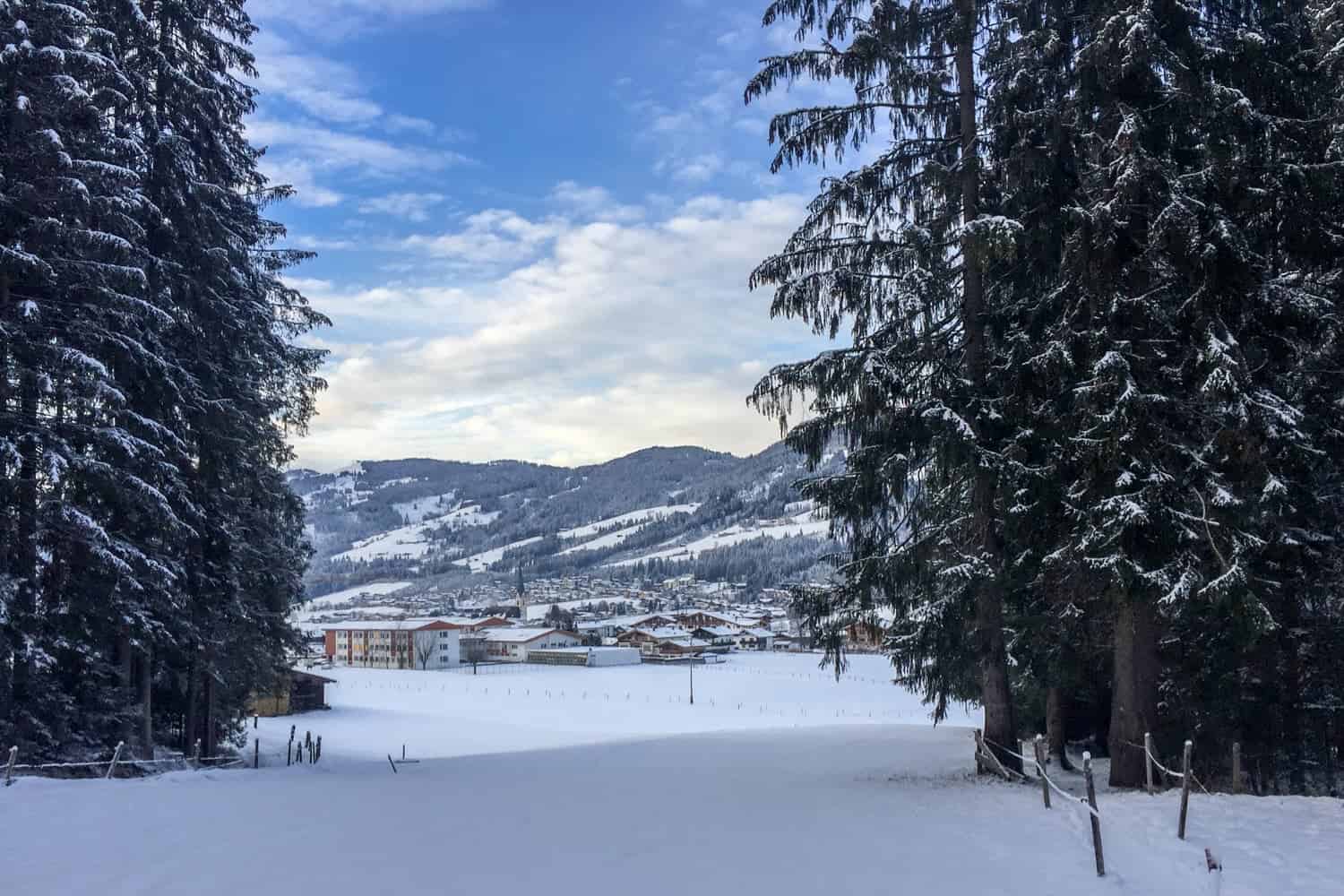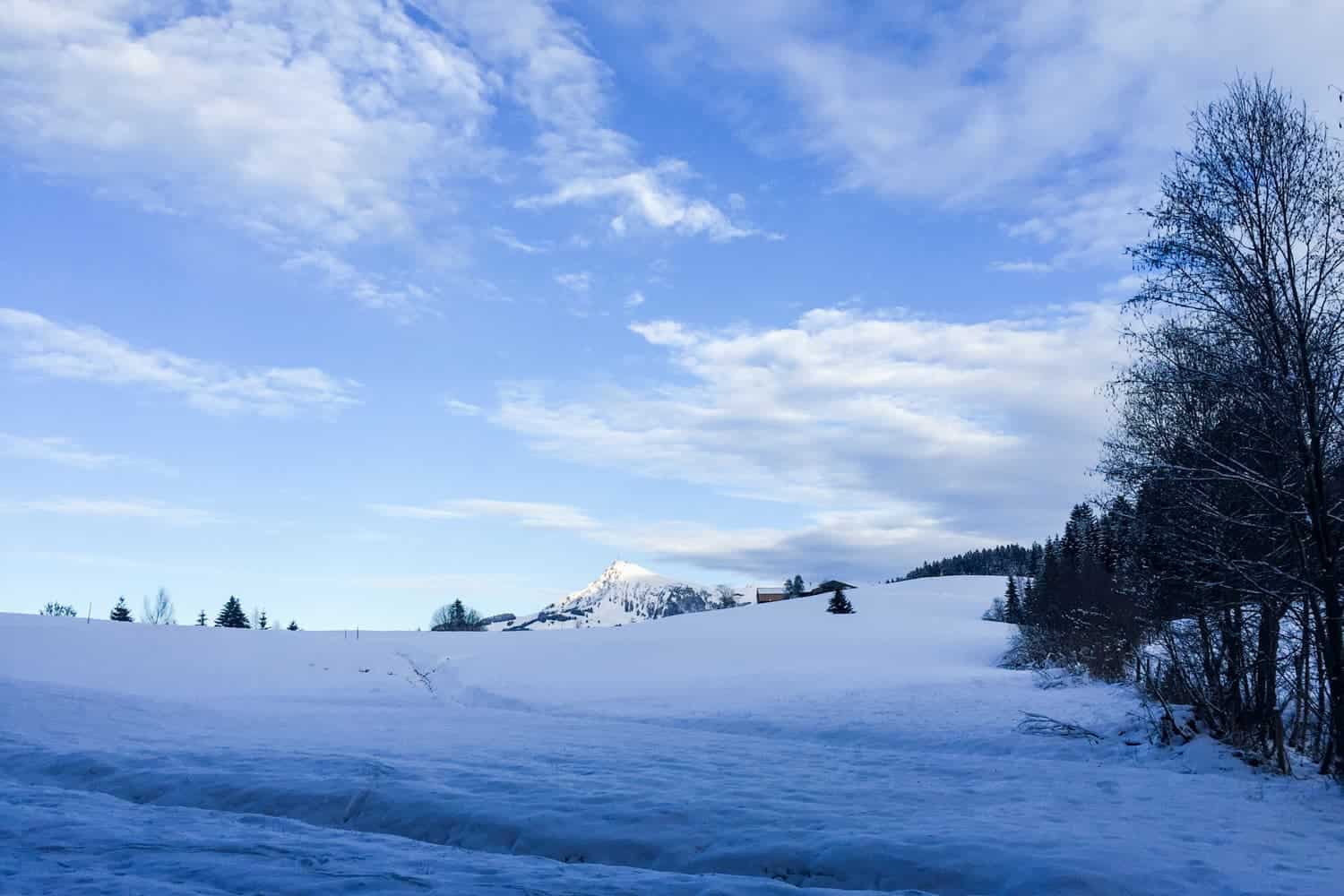 Fatbiking Tour in Tirol – Cycle on Snow
We stood next to our machines that looked like off-road dirt bikes packed with bigger tyres, wondering how on earth it would feel to cycle on snow. You immediately think that these two words – cycle and snow – do not go together. Yet, these over-sized tyres of up to four inches wide are specifically designed to tackle soft and unsteady terrain, making fatbiking during a Tirol winter an intense but fun sporting option.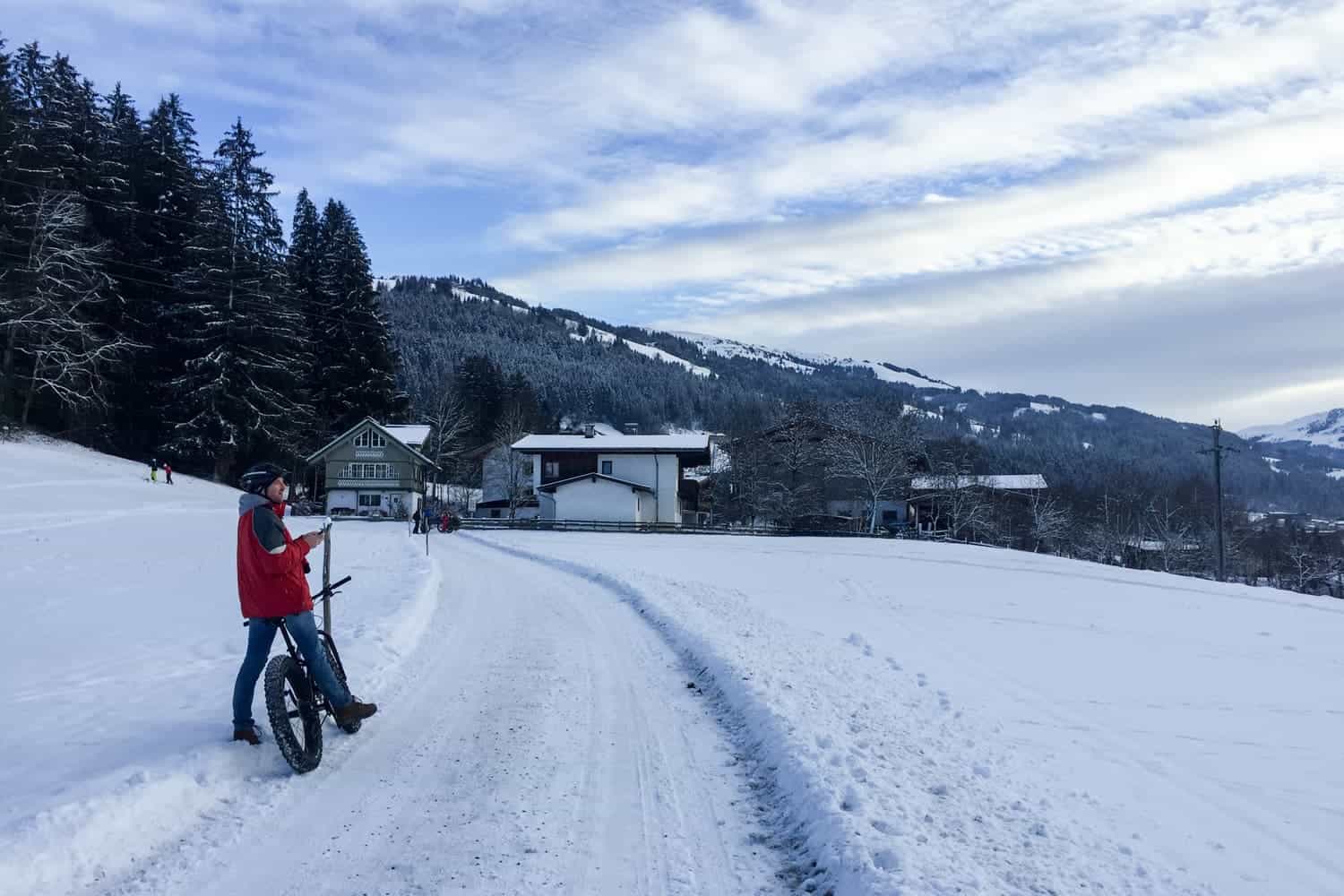 It takes a lot of muscle work to power the wheels of a winter bike that cuts through the deep snow, with every whoosh and trundle building the speed. You'll find yourself standing and sitting to get the legs pedalling hardest on different gradients, and I admit there were times I was defeated while breathing hard in the chilly air and having to push my monster machine through a couple of angles.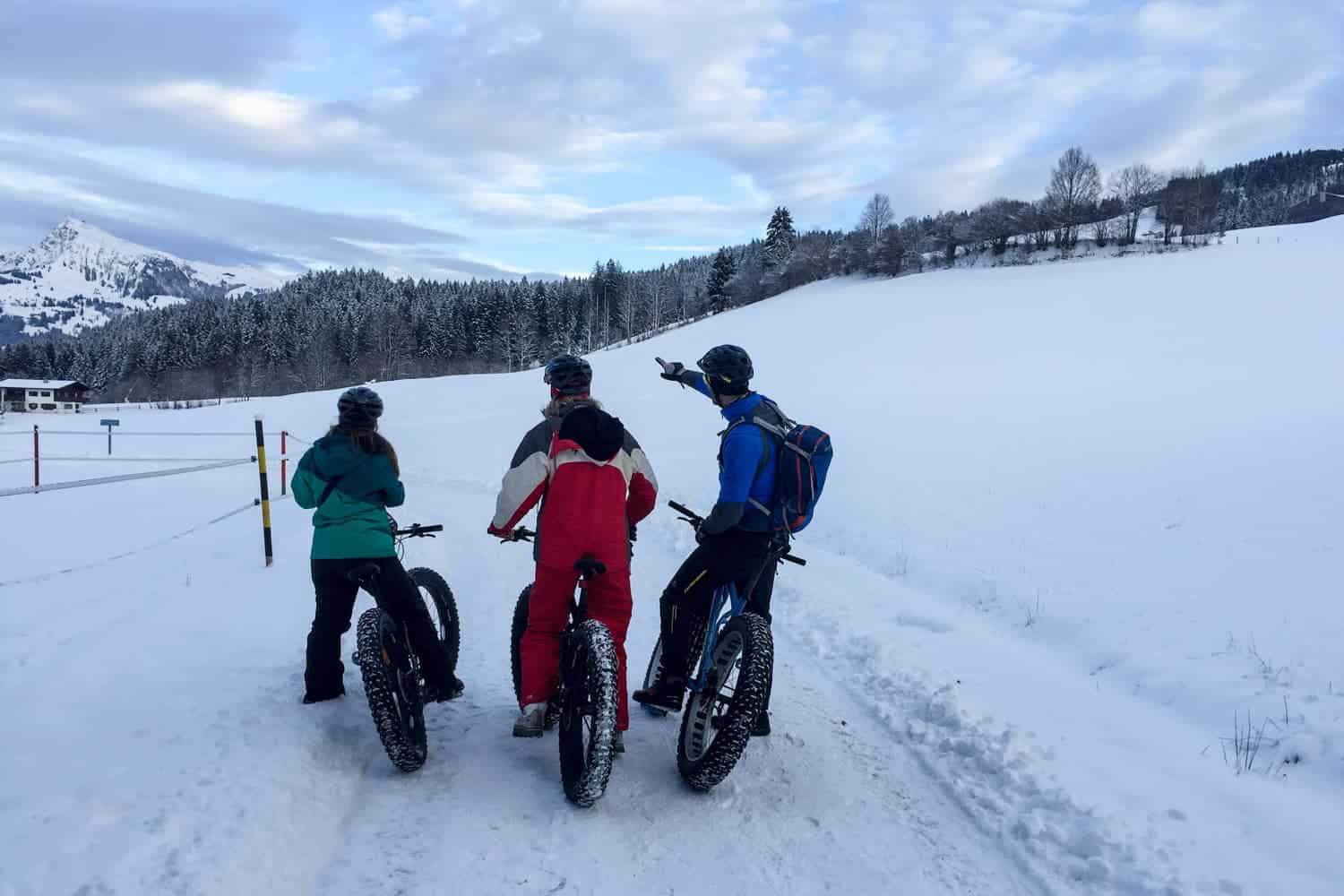 Summer in the Kitzbüheler Alpen reveals over 400km of biking tracks, but that doesn't mean the famed Austrian winter covers them all up. It's exhilarating to rush through nature in a downhill dream, once you get comfortable with the braking system and speed control in order to grip icy pathways on the way down through the multi-inclined and curling tracks.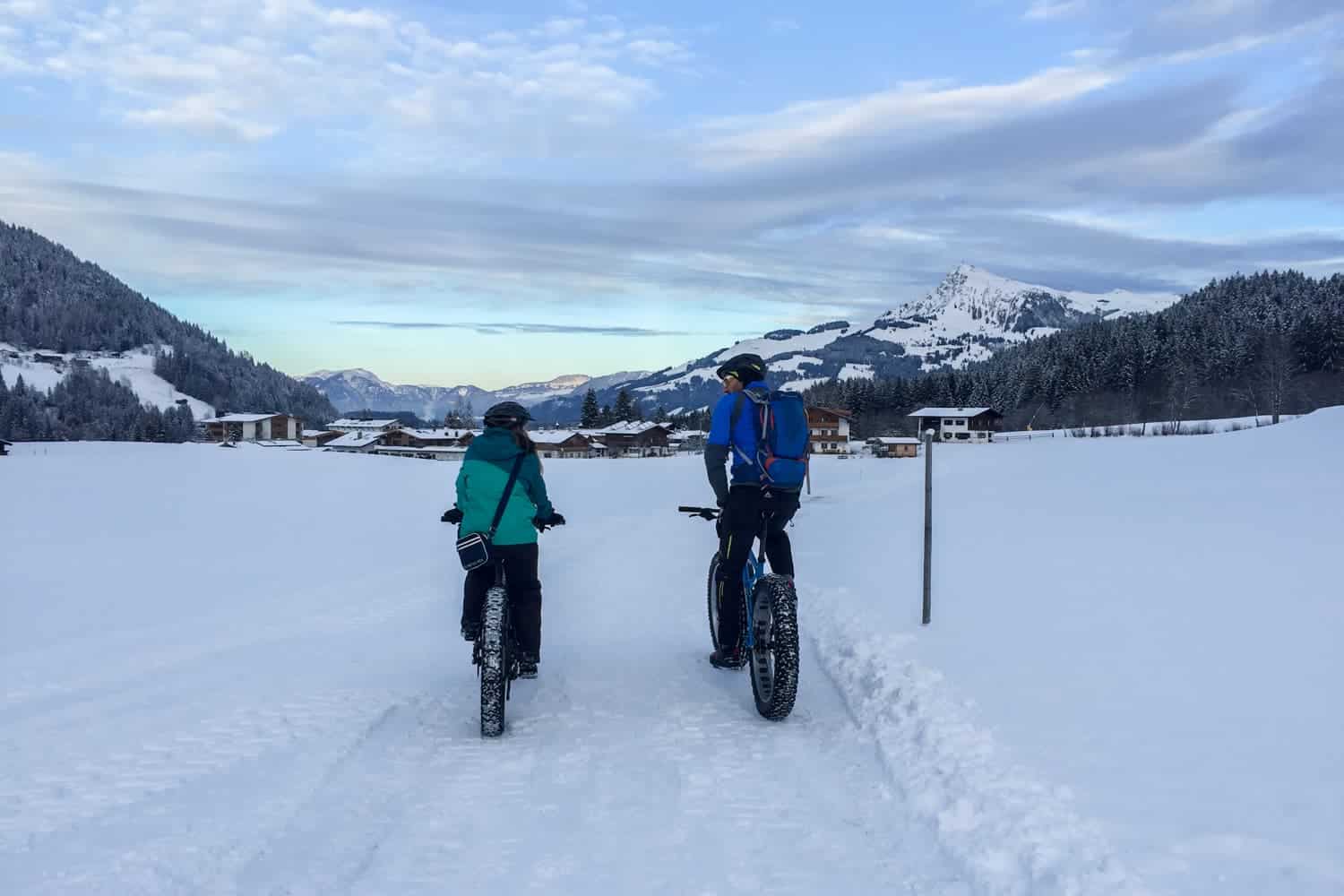 Out of the wood and away from the village views below, we came to an opening where we had to give way to the skiers, who were flying past us in a colourful daze. It was only then that we realised the adventure was about to take on a whole new level.
I got to experience the thrill of ski heights in a very different way. Fatbiking in Austria is just that – different, unique, a new exhilarating challenge.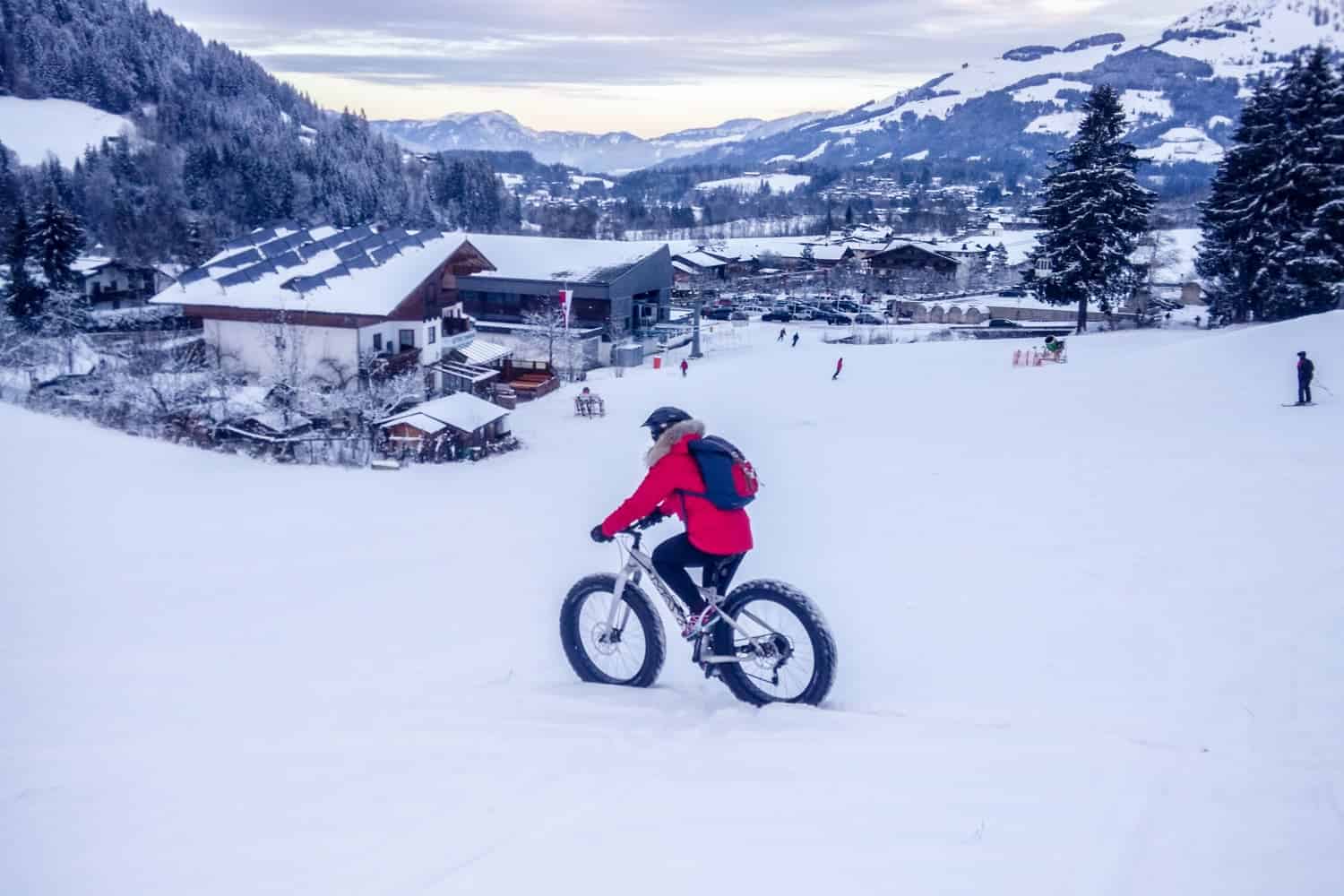 Image © Veronika's Adventure
"Follow this all the way down to that next area of flat land below. Stay on the left-hand side, away from the skiers," our guide said, as we all began to roll our fat bikes down a small chunk of a ski run in ridiculous excitement. We whooped and cheered as the skimming cold air, pulling back our faces, heightened the rush.
All the while, many skiers looked in bafflement and amusement, for we were the crazy kids sampling this new form of speedy adrenalin.
Segway Tour in Tirol – Rolling Through the Snow
I never knew you could ride a Segway in the snow until I got to Tirol and toured the area of Westendorf. It's long been a summer recreational activity I've participated in from cities to countryside, but never have I tried a Segway in Austria when it's a snow-laden land.
Chains are added to the two giant Segway wheels to ensure extra grip, and while it astounds many people to see it in this context, it is actually very safe. A Segway can be tricky enough to master on gravel grounds, but the chains made it feel almost identical despite travelling through dense snow and hardened white pathways.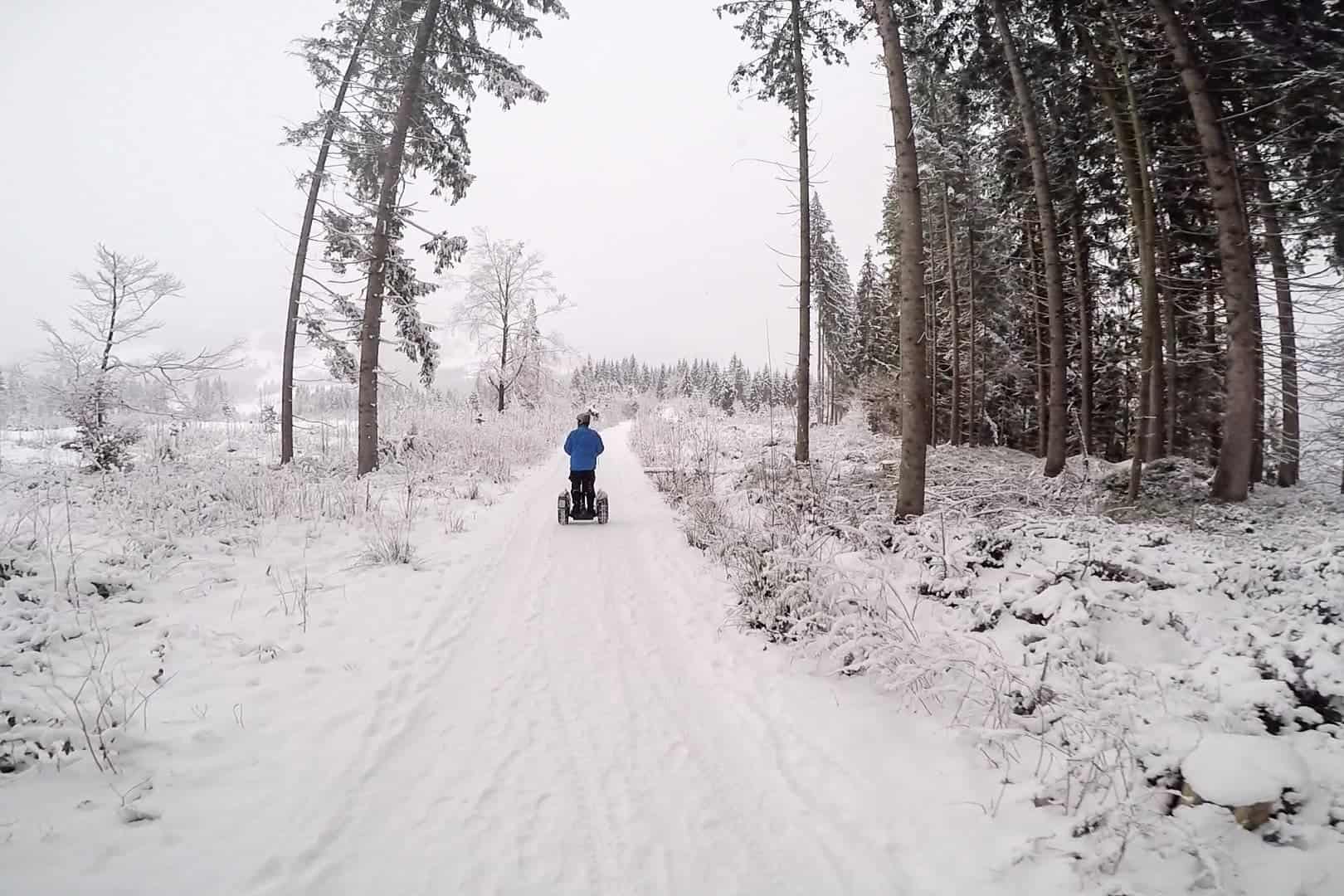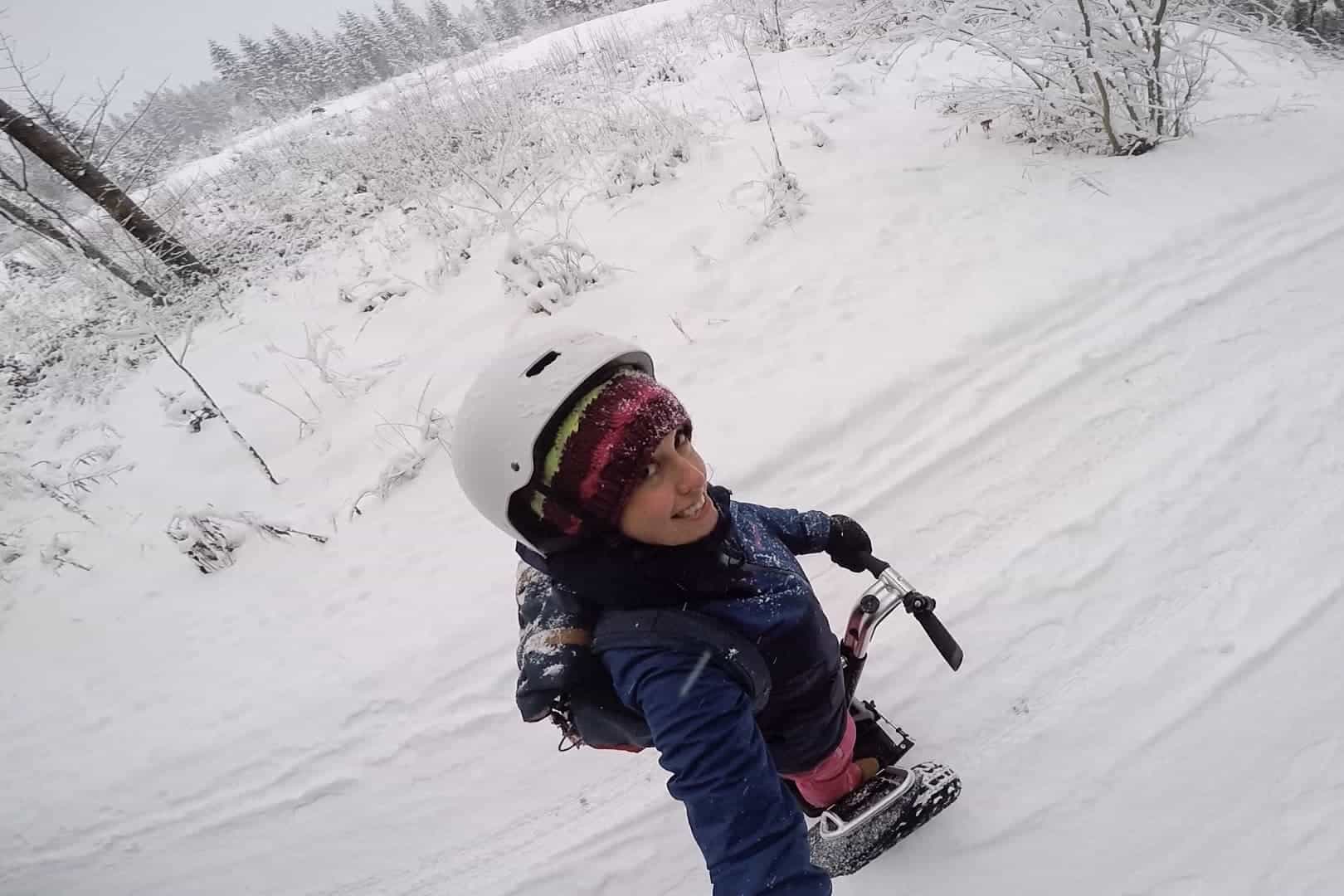 In fact, this felt far more adventurous, despite being at a slower pace than when on a summer Segway route. It meant being able to glide through the fairy-tale wilderness in a quiet convey, as we stopped only to peer through the think lining of trees in bewilderment.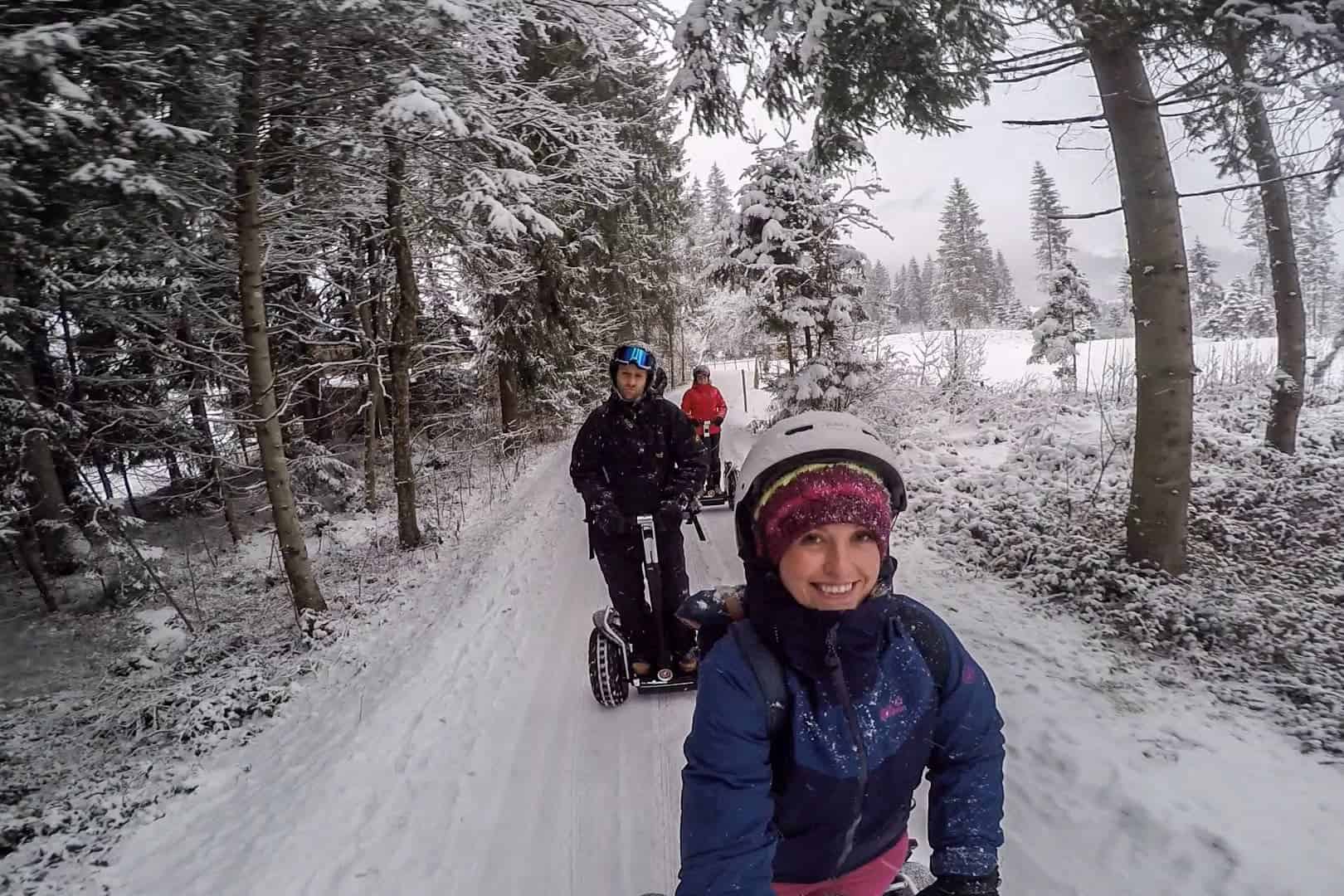 The area was all ours for an hour, where we mastered small inclines as the Segway pushed through untouched snow, and rattled down small slants in the woodlands and around as we found our way back to the main road leading back into the whirr of Tirol's town of St Johann.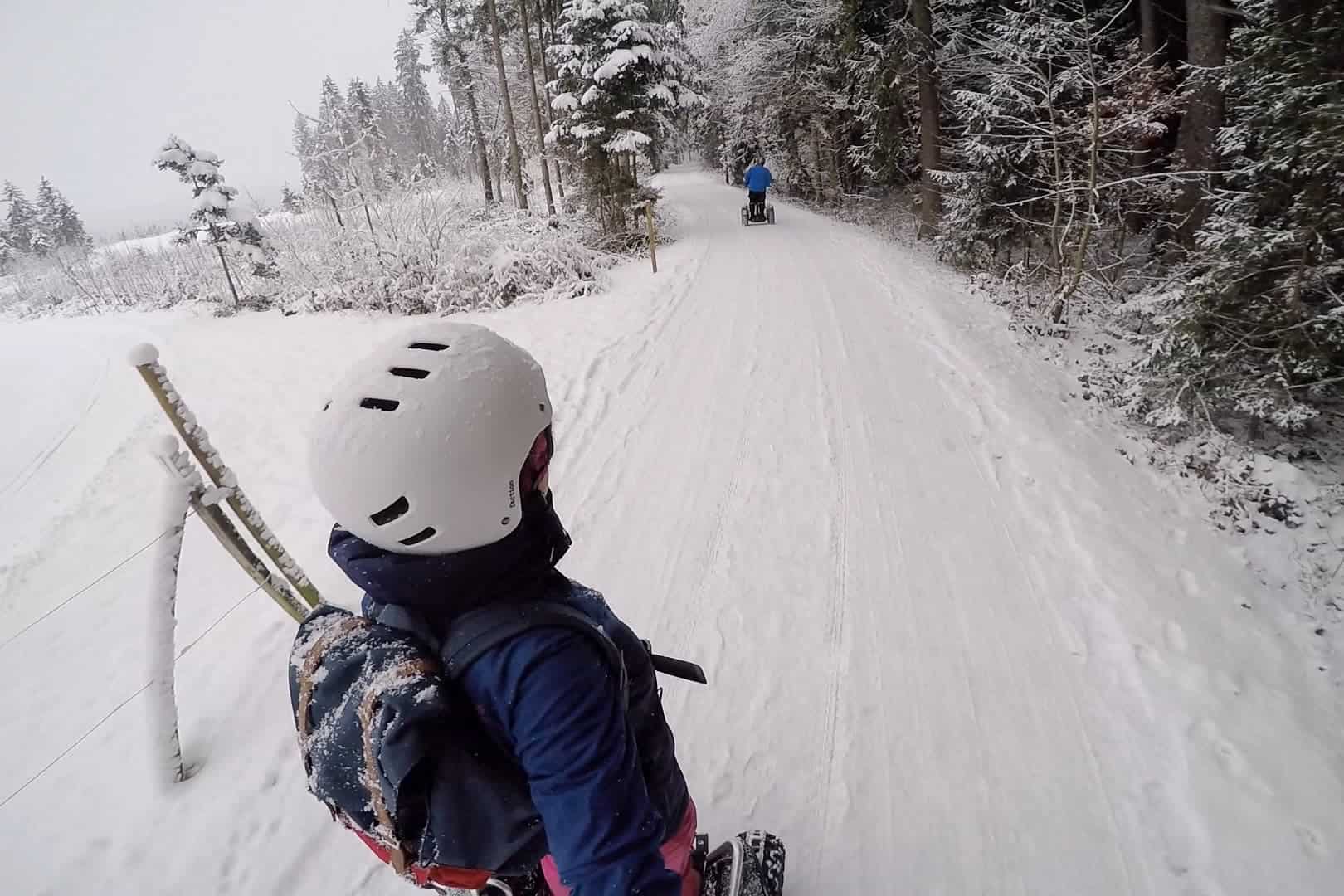 Adventure comes in many forms in Tirol's Kitzbüheler Alpen, where you can swap your two skis for the two wheels of a Fatbike or Segway and explore deeper the hinterland of Austria, while not too far away people continue to swoop around its mountainous curves, while you lose yourself in its untouched centre.
Things To Know About Alternative Tirol Winter Sports
Winter Fatbiking in Austria: My Fatbiking adventure was via a tour with Bike Academy in Kirchberg in Tirol, costing €76 per person when booked in a group.
Winter Segway in Austria: You can head out on a segway in the snow with Westerndorf: Segway Touring. A 60-minute tour costs €60 per person.
What parts of Tirol to visit during the winter: The Kitzbulher Alpen, with over 1,000km of slopes and activity areas, covers the four regions of Brixental, St.Johann in Tirol, Hohe Salve and Pullersee Tal in the Kitzbuhel area, including 20 traditional Tyrolean villages. St Johann is located in the middle, with readily accessible train and bus links to surrounding areas
Preparing for a Tirol winter travel in Austria: Kitting yourself out for adventures in the snow doesn't have to be difficult, despite the multitude of options. My full outfit is from one of my favourite brands (and partners) Jack Wolfskin, who regularly pulled together a snowsports outfit bundle with accessories so that you can have stylish, matching gear instantly ready in one handy bundle. For more tips on winter clothing shopping, read about finding ski clothing for beginners,
Want to Segway and Fatbike in Austria?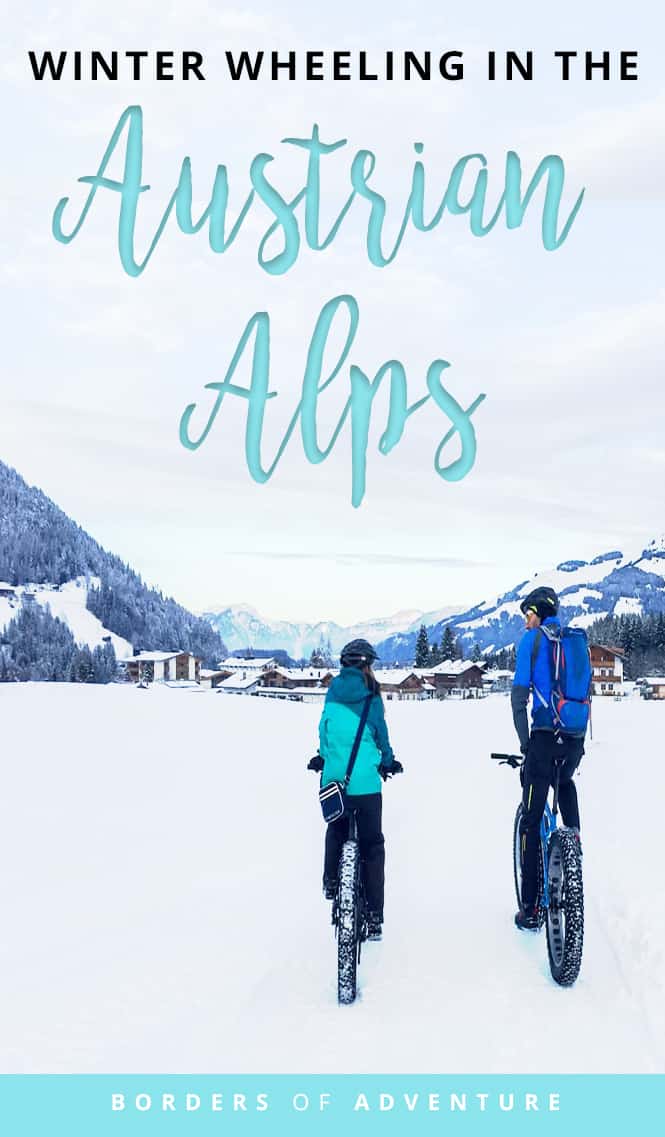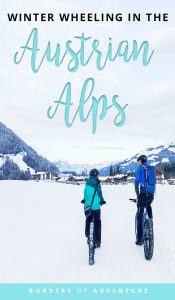 Editorial Disclosure – This trip was created and managed by iambassador in association with the Austrian National Tourist Office, Tirol Tourism Board and the Kitzbùhler AlpenMarketing GmbH. Borders of Adventure maintains full editorial control of the content published on the site. I genuinely love the snow.