Disclaimer: This post contains affiliate links to handpicked partners, including tours, gear and booking sites. If you click through or buy something via one of them, I may receive a small commission. This is at no extra cost to you and allows this site to keep running.
How's how to traverse the stunning mountain pass by biking in Achensee, Tirol for some of the best views of the Austrian Alps.
Mountain biking in Achensee, Tirol counts as one of my most scenic bike rides in Austria. The area, famed for its gigantic turquoise lake and rugged mountain parameter has over 250km of cycling and mountain biking trails from which you can follow a designated path or craft your own with a guide.
"If you want a take the route with the best mountain view it will add an extra one and a half hours to the journey", my guide said. And how could I refuse?
I started my tour in the village of Achenkirch with my local guide from Busslehner Sports for what would initially be an approximate three-hour e-biking introduction to the area taking the old Steinberg forest road to the little village Steinberg am Rofan located at 1,015 meters.
The bike trip would encompass a valley route through forest and meadow landscapes of an area called the Koeglalm, climbing towards the main trail of the Rund um den Unnütz. That was until my guide asked if I would like to extend my time out in the wilderness and get a better view of the mountain ranges.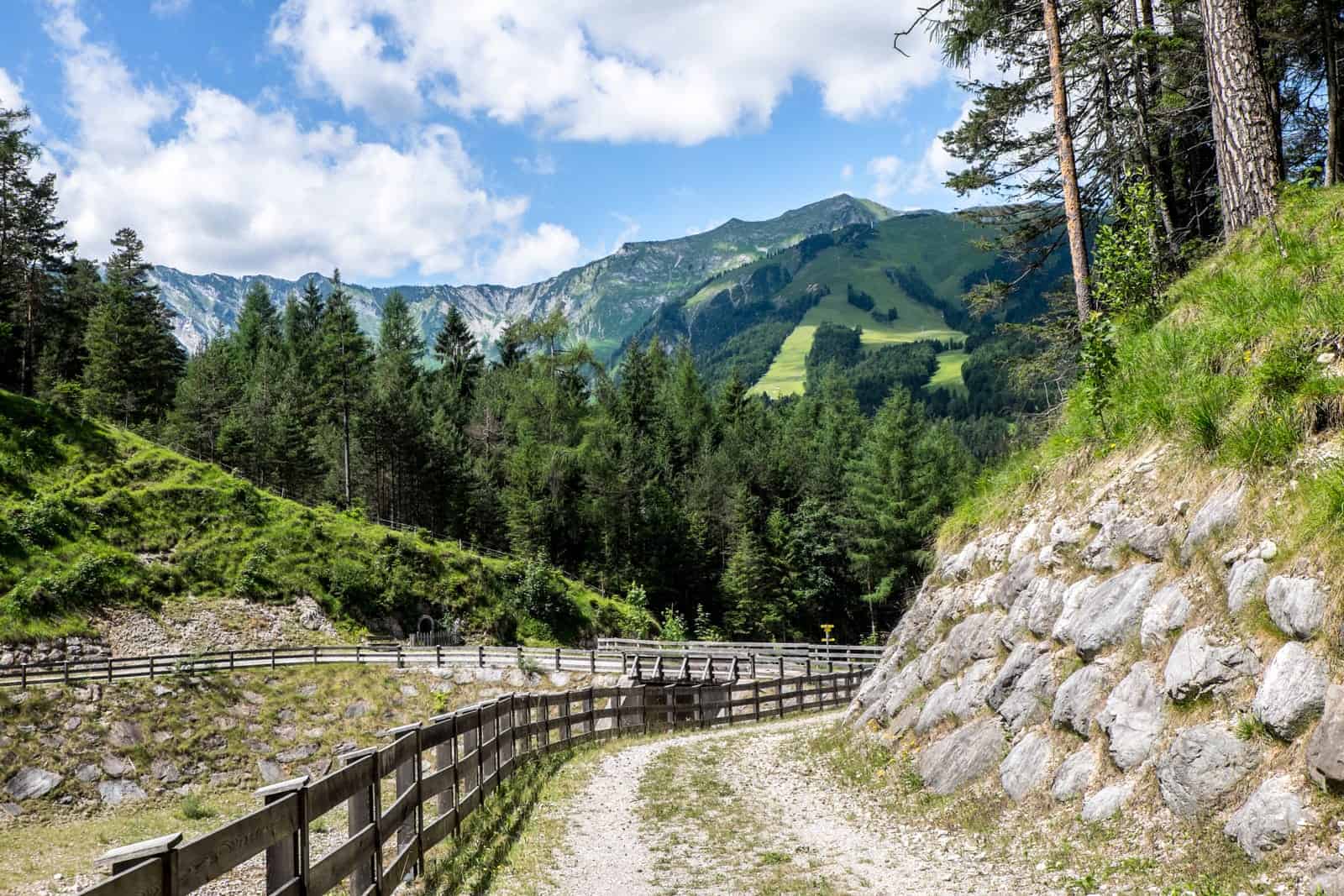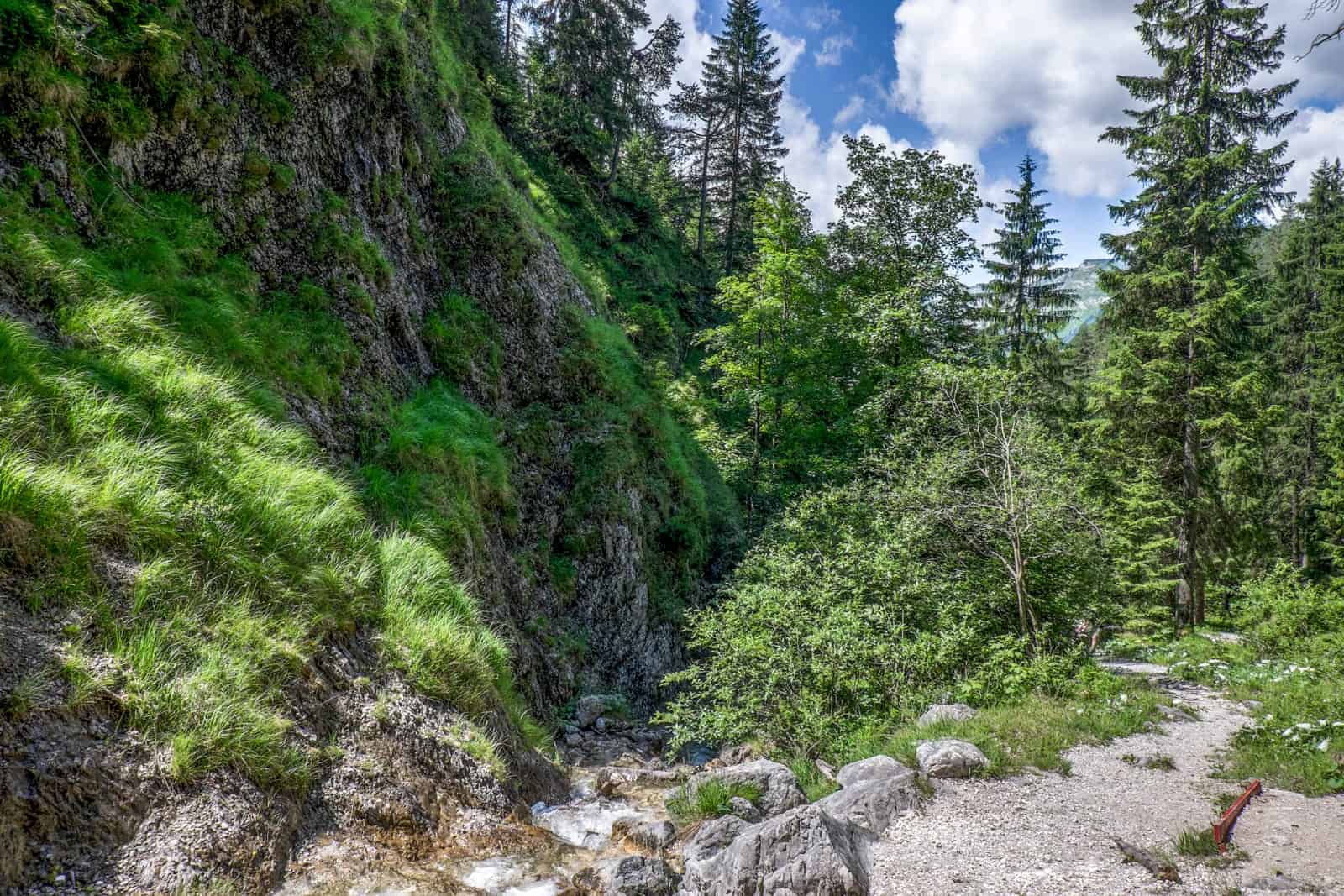 It was an adventurous extension that turned into a glorious five-hour exploration complete with challenging inclines and a reward of whooshing downhill speeds.
It was a journey that became a never-ending path of dramatic cliff faces, soaring mountains, and alpine meadows that turned into another track known as the Schmalzklausen Runde, with lush forest with gravel tracks, rock tunnels, caves and waterfalls.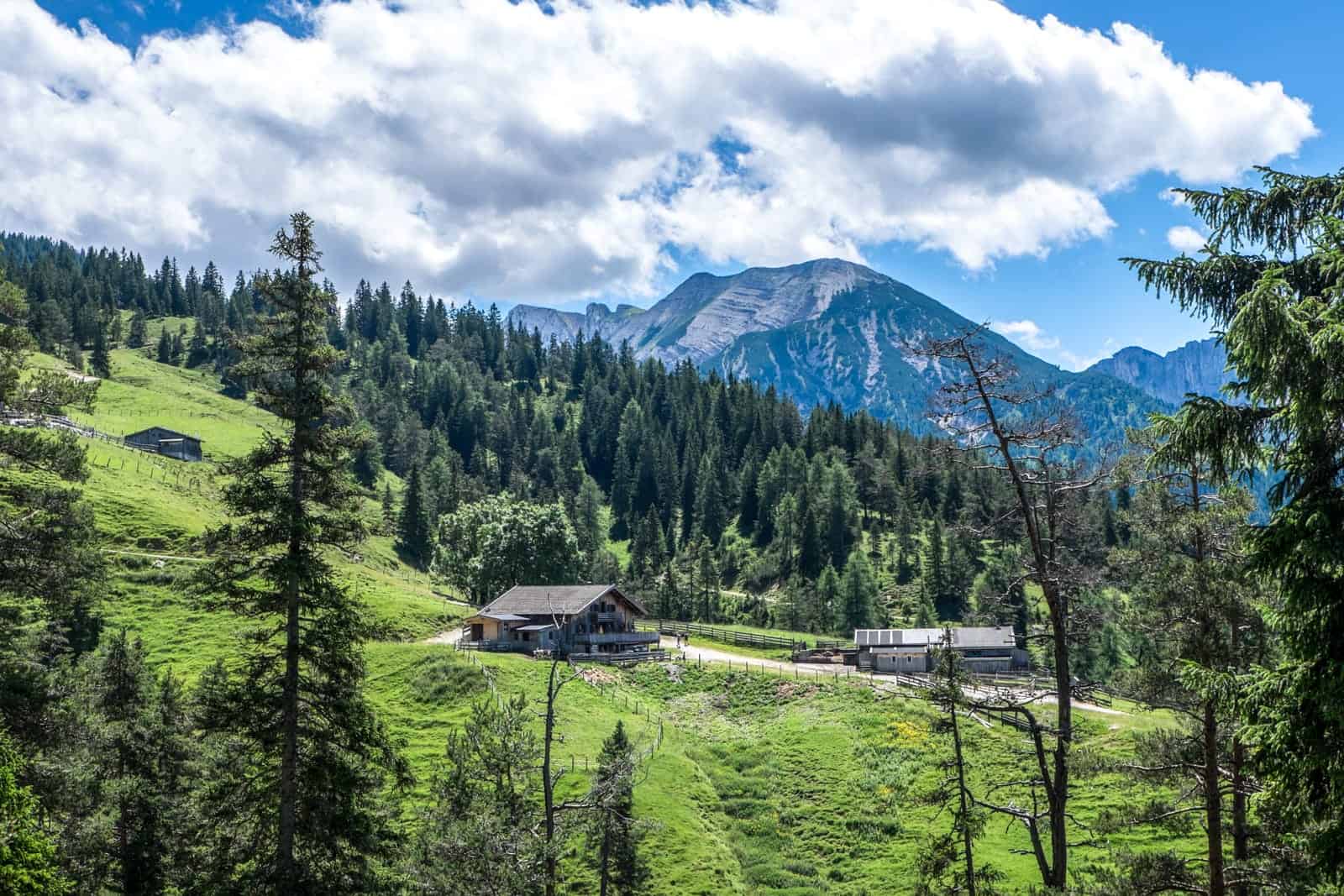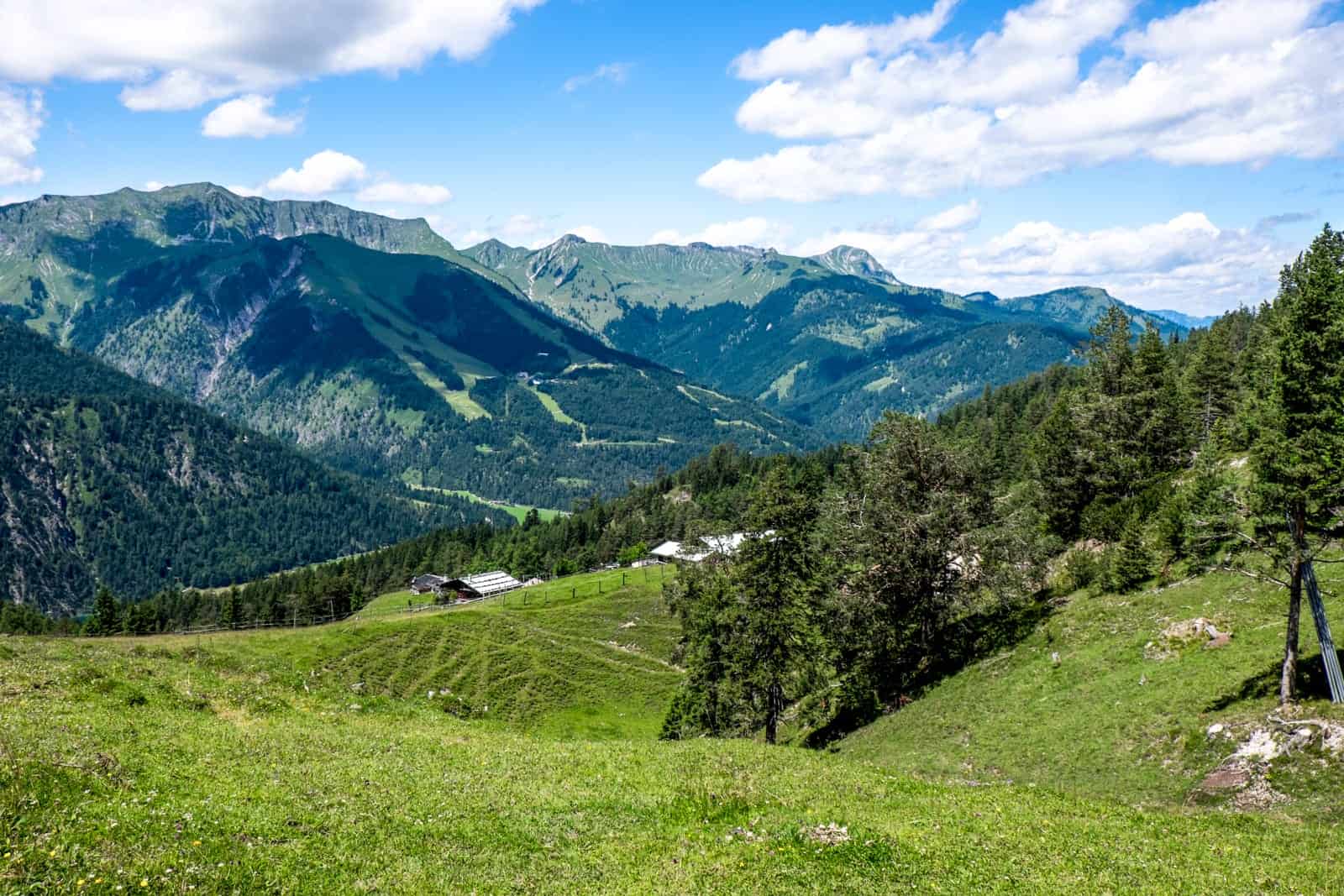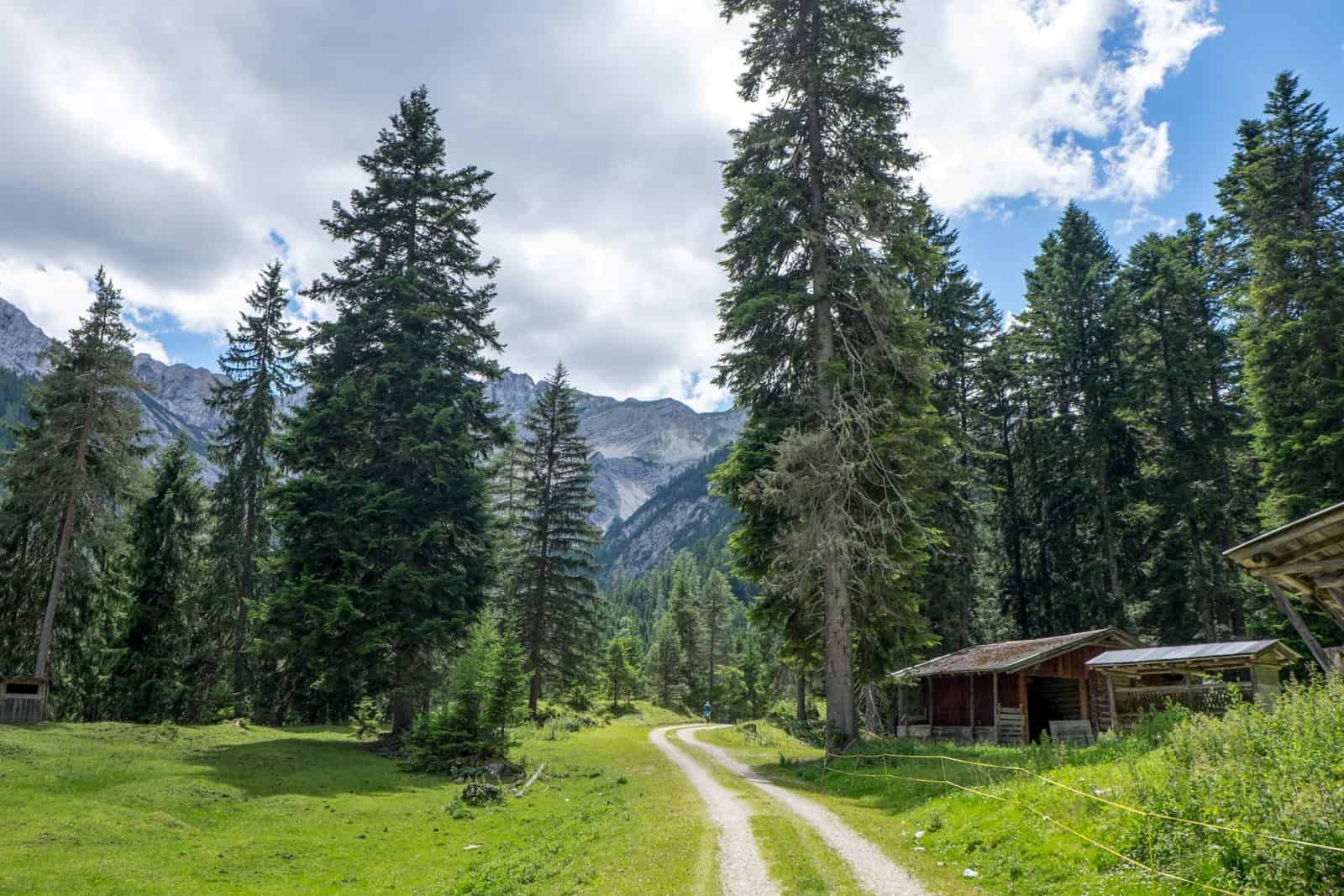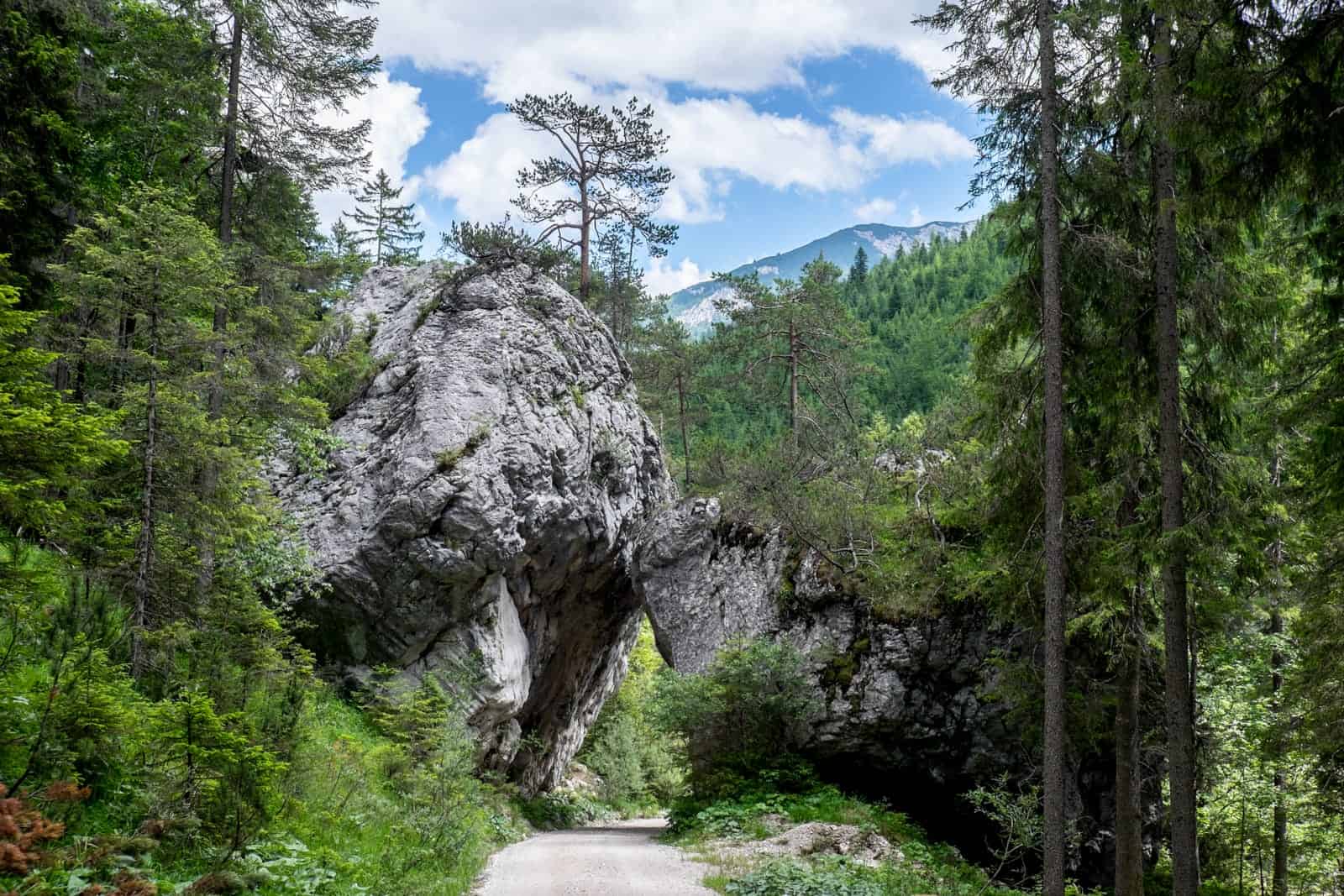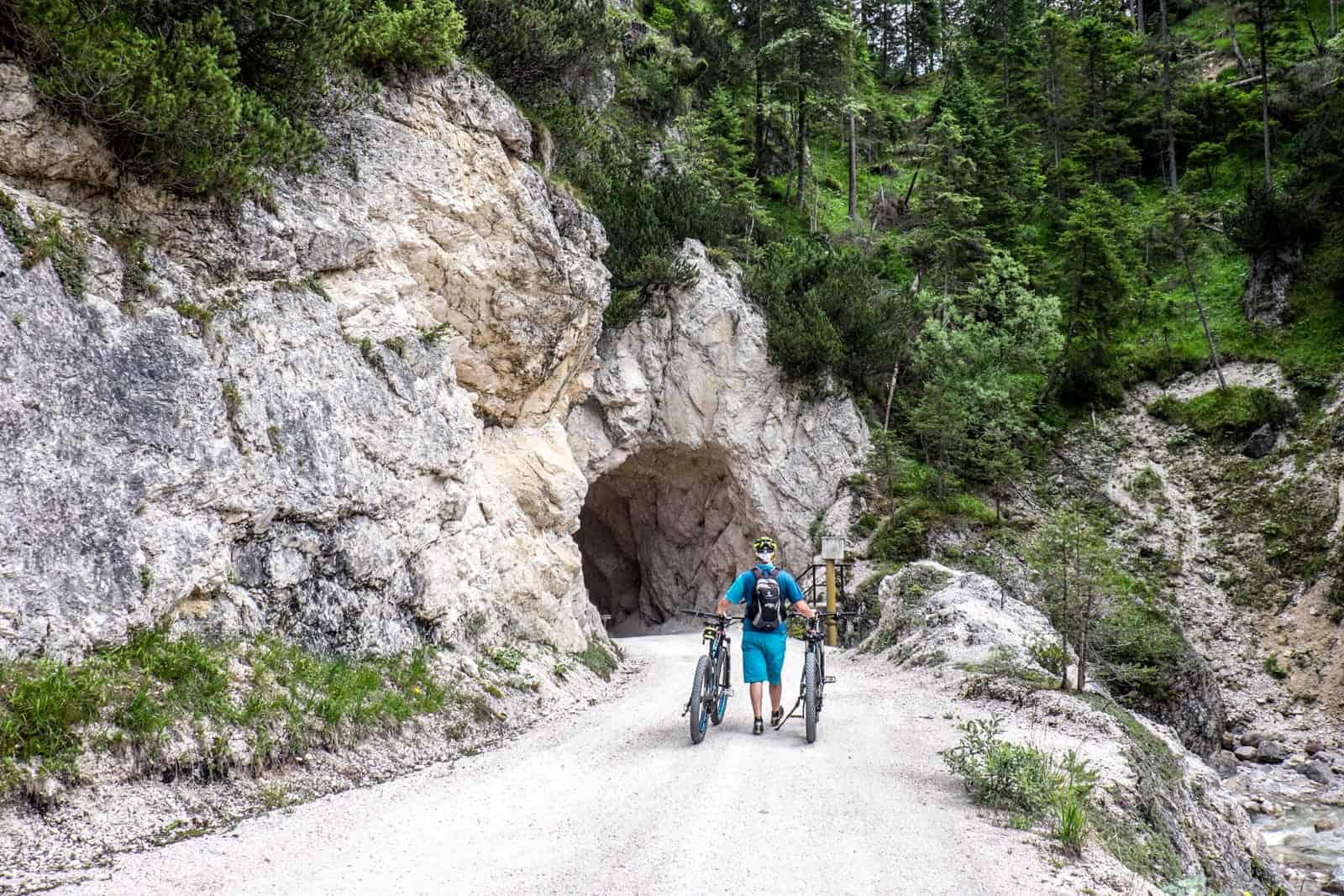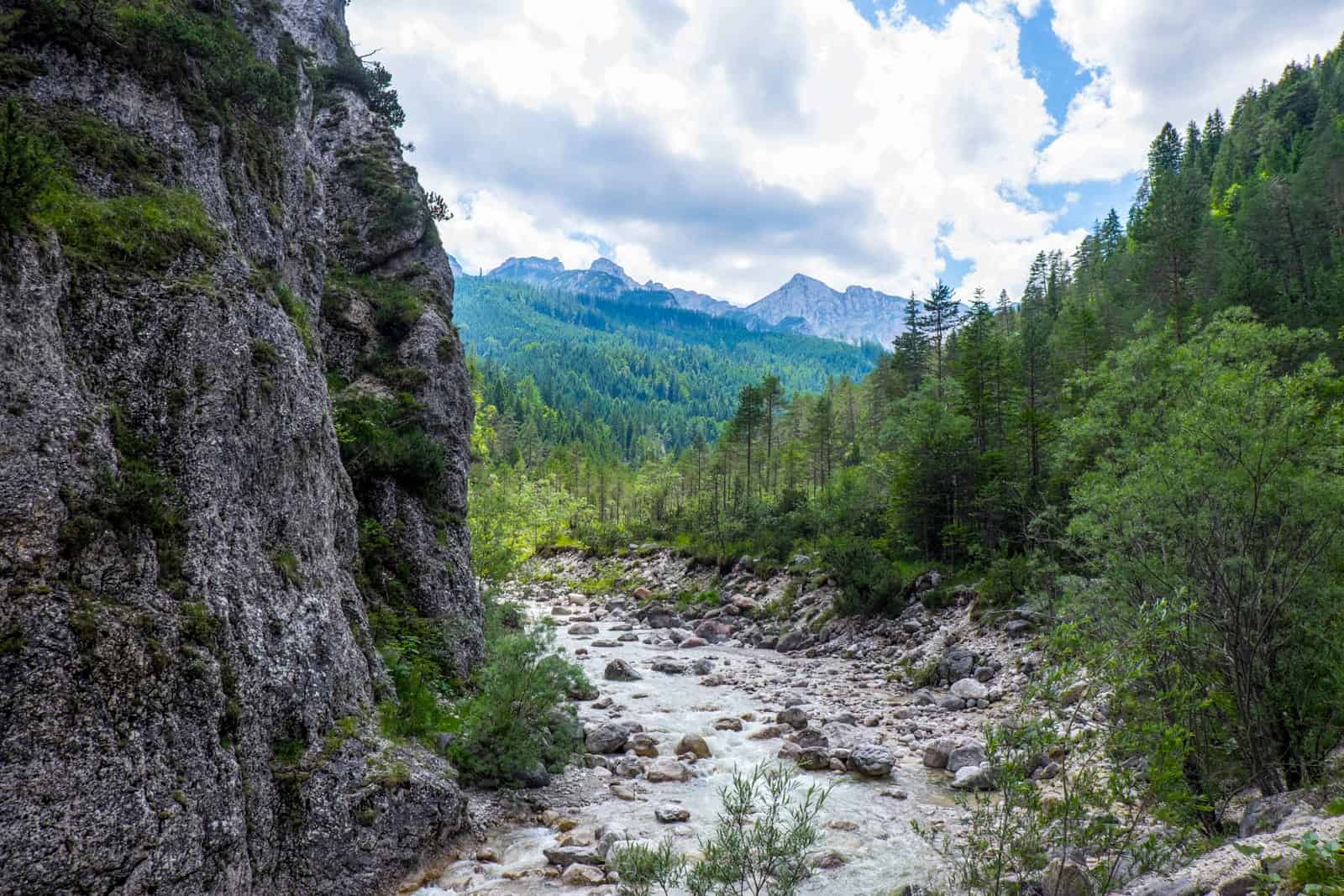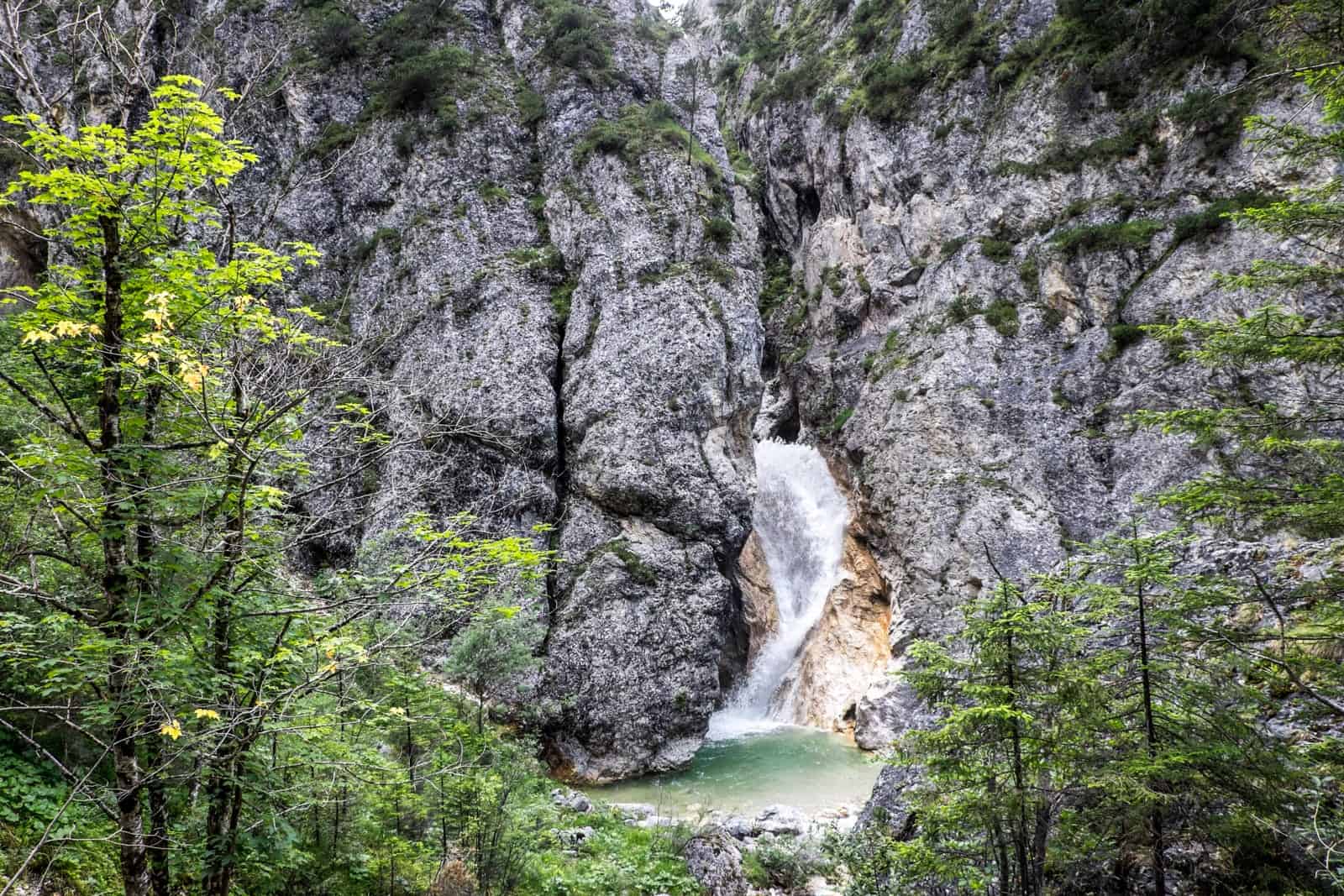 In between the two main tracks, we rested at the viewing platform, Kaiser Maximilian Rast for a forest ledge panorama lookout. It's more of an elevated wooden 'throne' in design, named in honour of Emperor Maximilian I of Austria, who was once partial to a woodland walk in these parts during his summer residency in the Achensee village of Pertisau.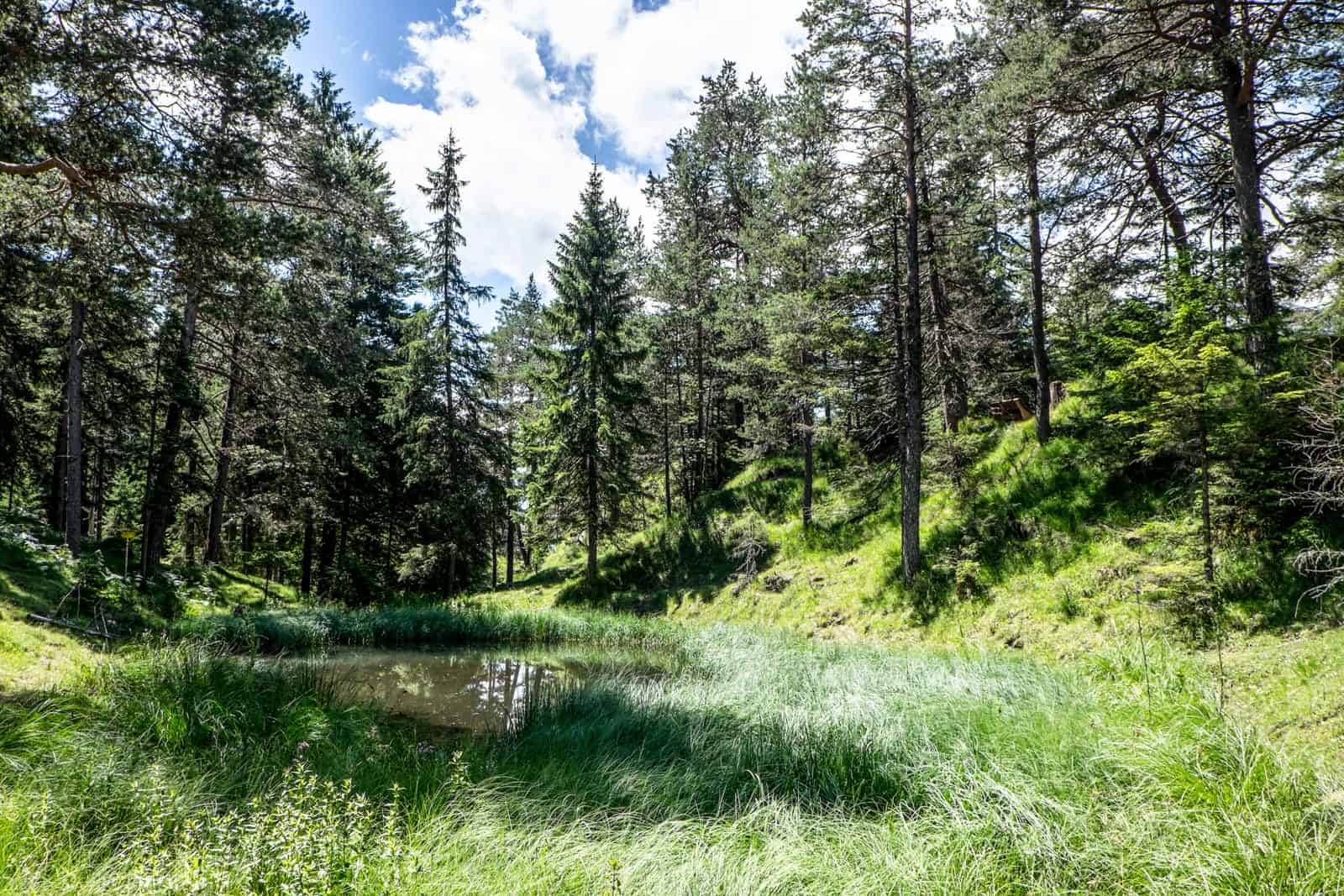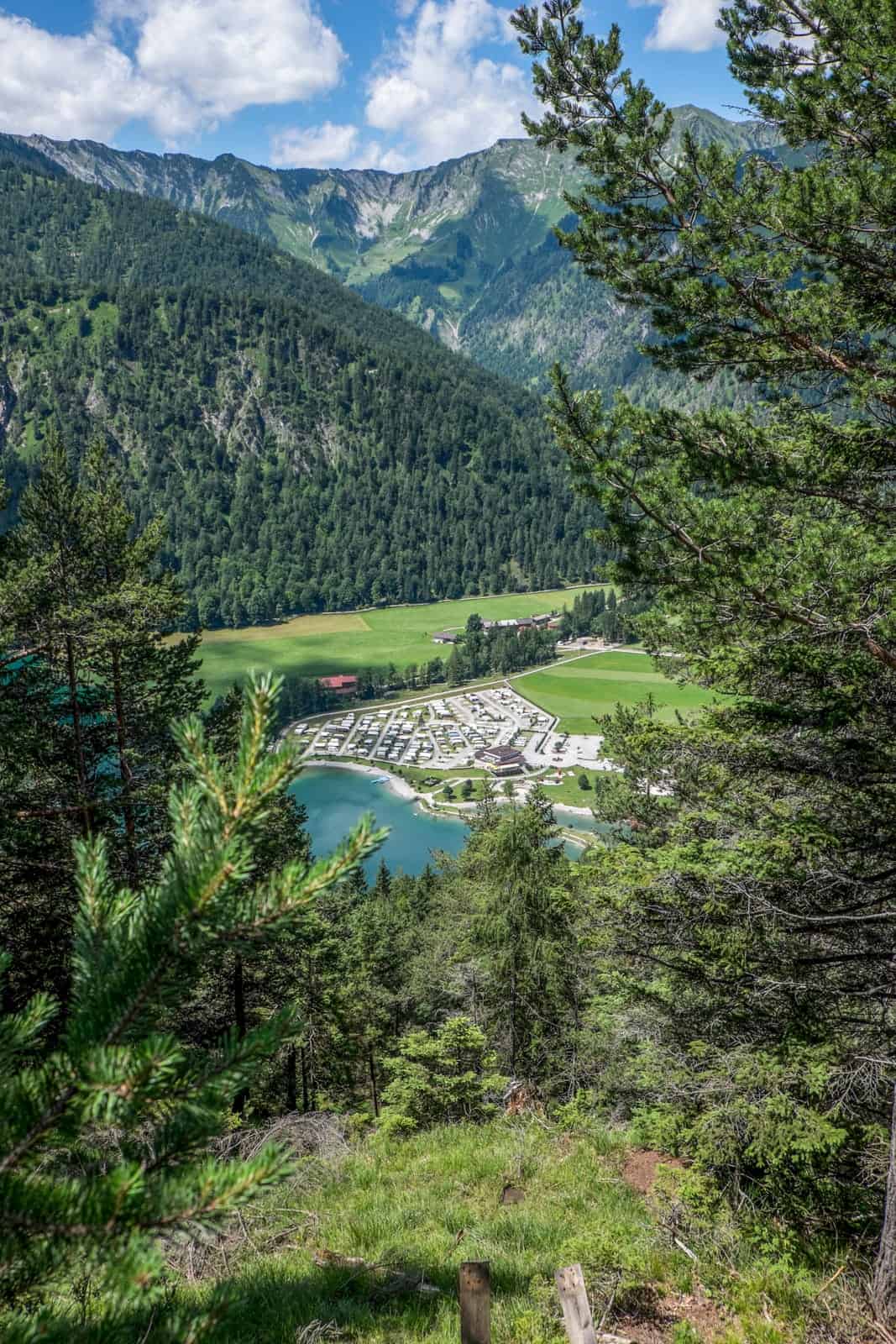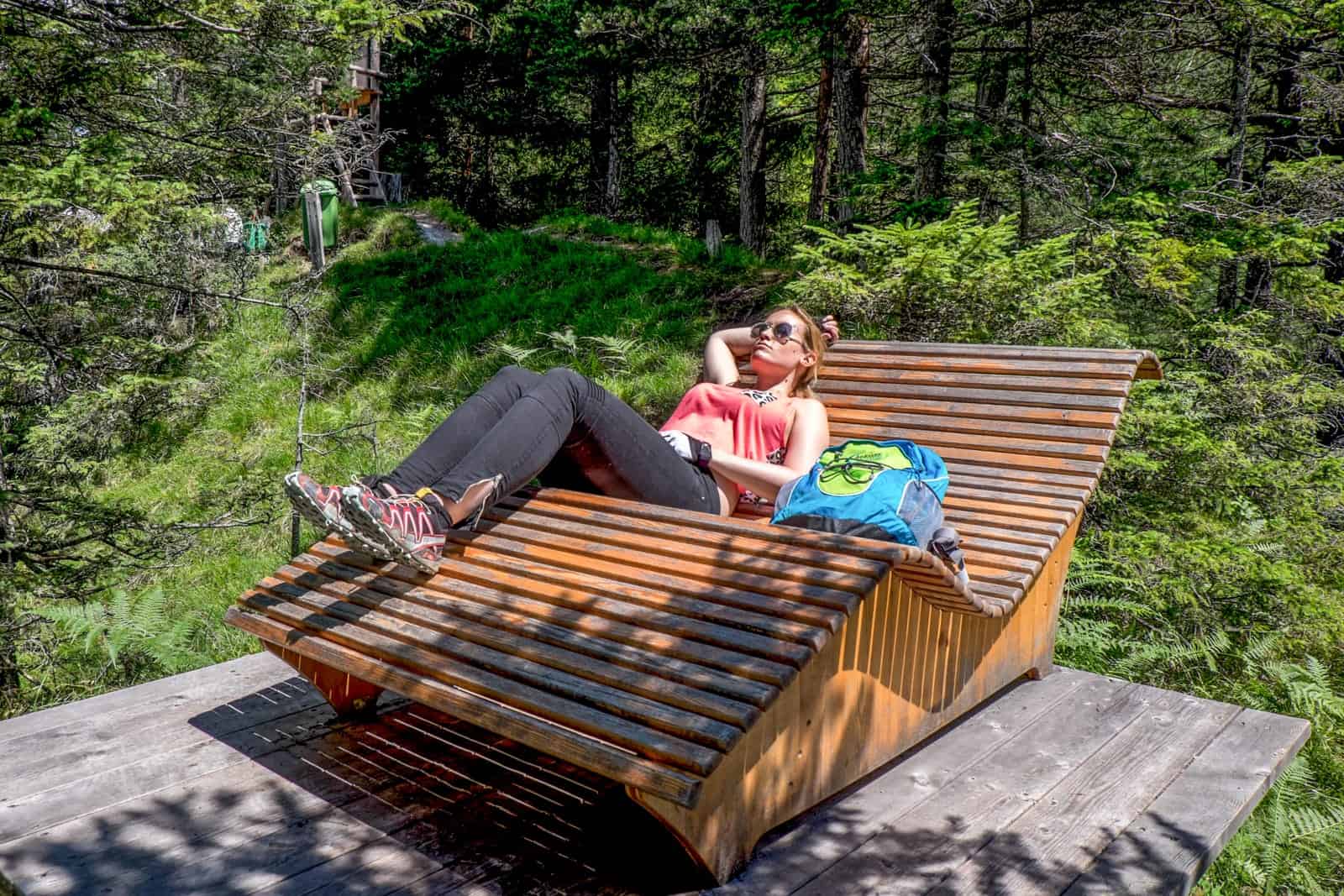 Although, with a conveyor belt of scenery all the way you will find yourself often stopping to take it all in or capture some impressive imagery.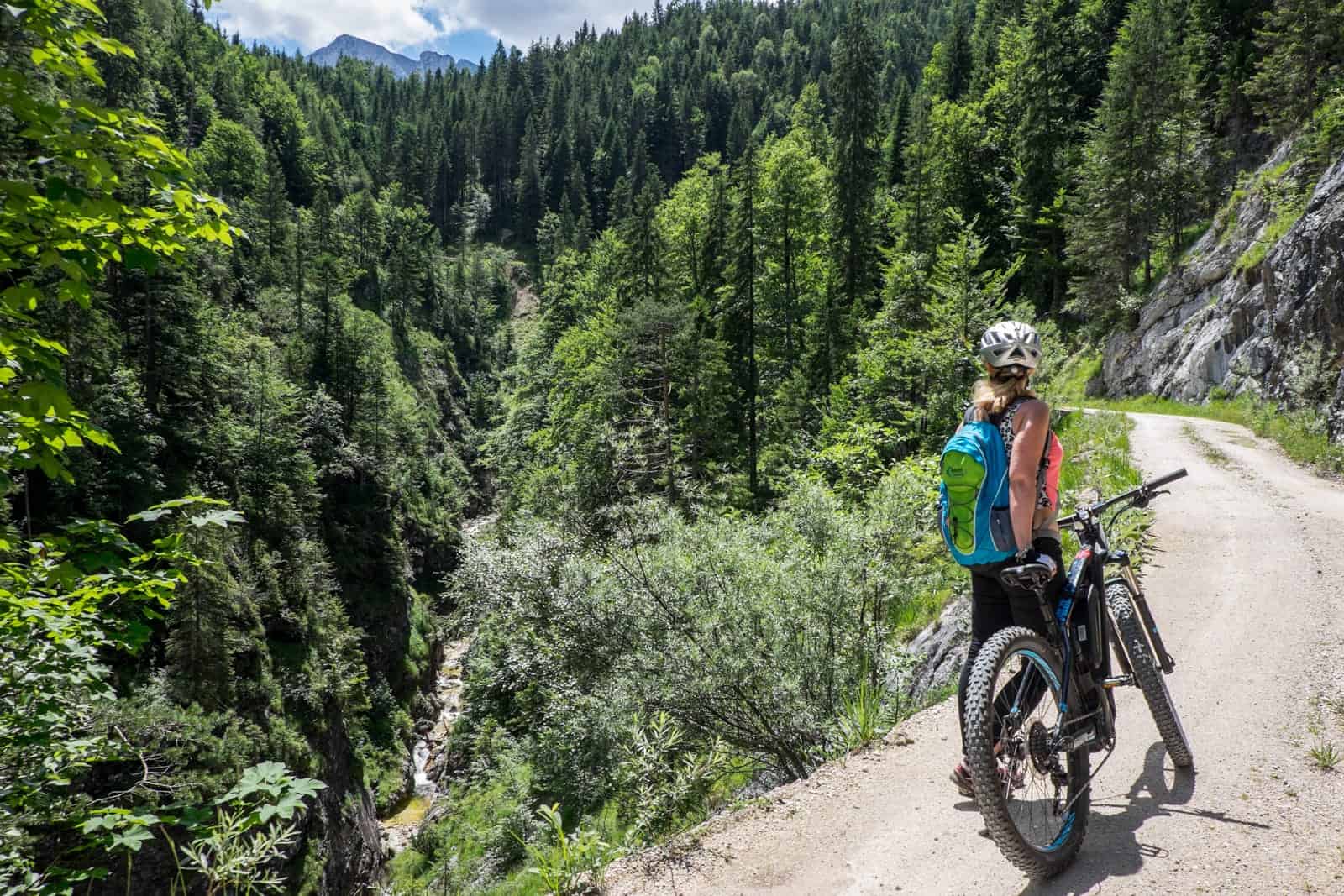 We ended the tour back in Achenkirch on a hunt for beer and a light snack, since we had passed the lunchtime slot. The beauty of guided bike tours is in the customisation to your interests, speed and skill and the spontaneity in just taking whatever comes.
While you know that mountain biking in Achensee will guarantee you a picture-perfect backdrop, the glory is that without a fixed plan, no two journeys are ever the same. Which is precisely how grand exploration, even on two wheels, should be.
READ MORE: Summer in Achensee: A Mountain Lake of 50 Adventures
Things to Know About Biking in Achensee, Tirol:
Planning and Booking Mountain and E-biking in Achensee
Busslehner Sports is located in the village of Achenkirch, providing everything you need for an active holiday where over 50 activities are on offer. You can both buy and rent equipment including e-bikes, stand-up paddleboards and hiking equipment (and ski, snowshoeing or tobogganing equipment in winter). Expert guides are also on hand for adventurous escapades or to dispense advice about sporting activities in and around Achensee.
Plan a Summer in Achensee
For further information on planning your summer trip to Achensee and all the activities, trips and tours available, visit the official tourism website for the Achensee Sport & Vital Park.
Where to stay in Achensee, Tirol
I shared an apartment in the village of Achenkirch (30-minutes drive from the central train station in the area – Jenbach). A village of little over 2,000 people, it has everything you need for a relaxing stay in a more tucked away setting. The Tiroler Madl Chalet is a cosy mountain home with modern furnishings, and it is just a few minutes walk from the northern end of the Lake Achensee. Being located in the centre of the village meant all stores and restaurants were nearby. Fully equipped with all amenities, each of the five rooms can sleep up to four people (a double bed and bunk beds). That's one fun chalet with a group of friends.
Book a Hotel in Achensee
---
The challenge of my long adventure biking in Achensee was a part of the #Blogville Europe campaign showcasing the Emilia Romagna region of Italy and two regions of Tirol (one being Achensee). I took a train from Emilia Romagna to Tirol, which was a beautiful adventure in itself. All opinions of my daily adrenalin-fuelled sporting endeavours remain my own because I'm just a crazy adventure-seeking girl.