Disclaimer: This post contains affiliate links to handpicked partners, including tours, gear and booking sites. If you click through or buy something via one of them, I may receive a small commission. This is at no extra cost to you and allows this site to keep running.
Achensee in Tirol is one of 34 areas that make up Austria's third-largest province, defined by the striking scenery and its status as a Mountain Lake of 50 Adventures.
The most notable feature is the luminous 719 hectares of turquoise blue waters of Lake Achensee – Tirol's biggest lake snuggled between the jagged formations of the Rofan mountain range and the uninhabited Karwendel mountain range that belongs to the Northern Limestone Alps.
Surrounding Achensee lake are the five villages of Achenkirch, Maurach, Pertisau, Steinberg am Rofan and Wiesing. Together, they form one giant adventure playground known as the Achensee Sport & Vital Park with over 50 activities to tempt the nature-loving, adrenaline-seeking, and wilderness-craving souls.
Jagged mountain peaks, high alpine pastures, winding roads up to magnificent viewpoints, and a vast water basin to bathe in make Achensee a much-loved summertime retreat.
It's no hidden secret, but Achensee's terrain and adventure offerings are the reason it's one of the most popular areas of Tirol to visit and a prime place to start with your exploration of it.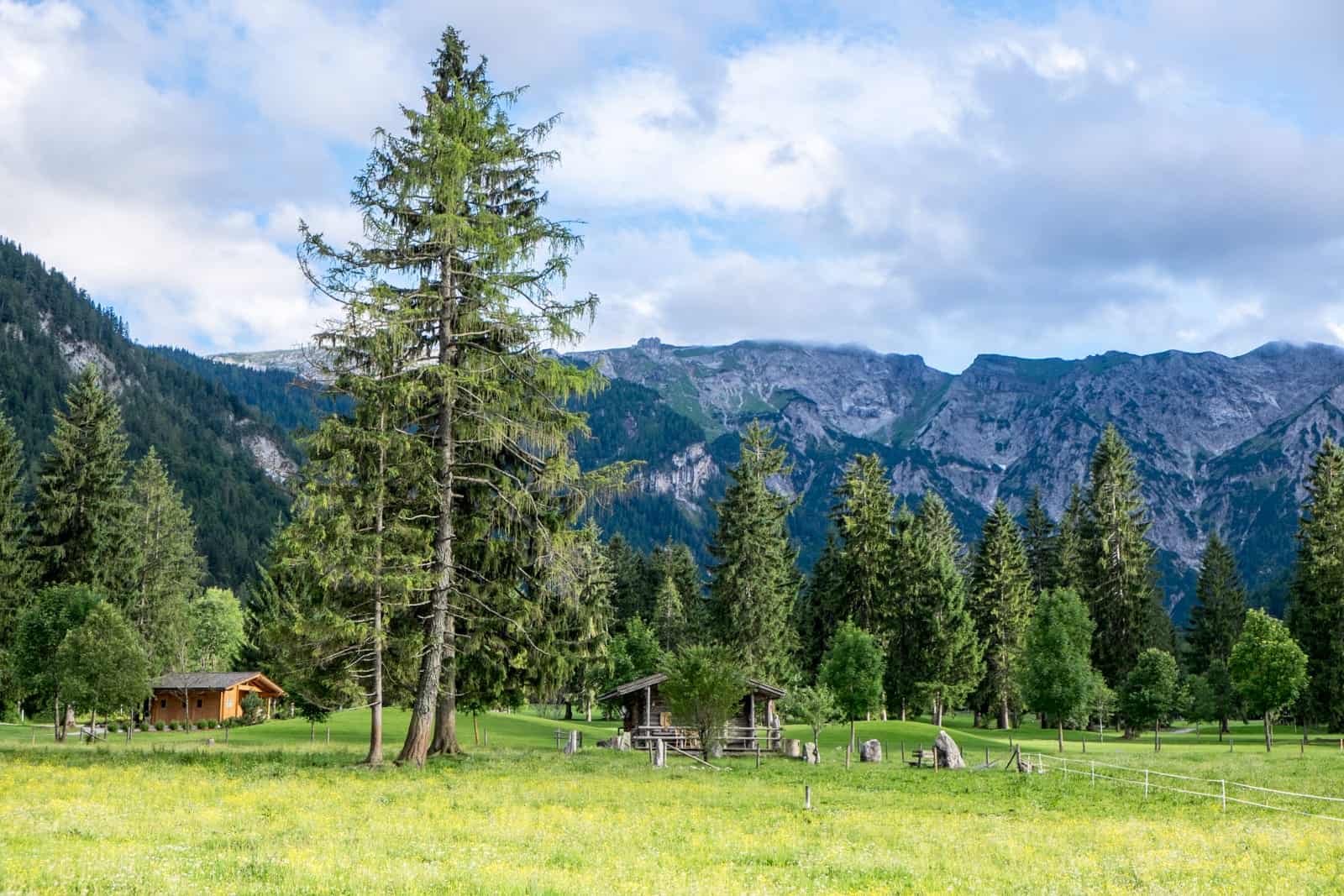 People have been flocking here since 1887 when the first steamship took to the lake. The Achensee Shipping Company still ferries passengers across the emerald waters to this day. Not to mention the steam-powered railway, chugging passengers from Jenbach station towards Achensee on a 6.4km journey that climbs over 400 metres in altitude.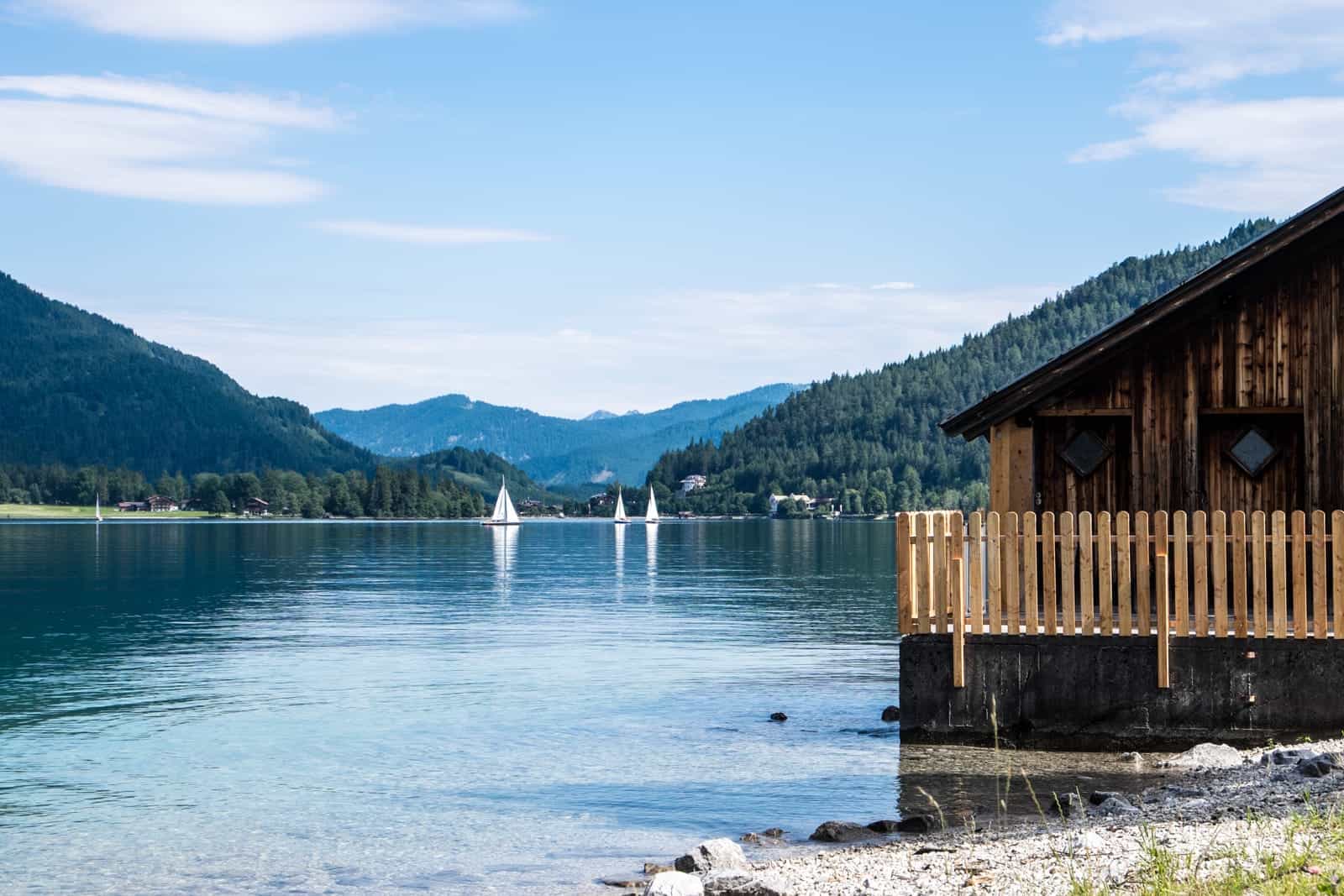 Here's a taster of what to do in Achensee in summer and everything I got up to in one week, from the rite-of-Austrian passage hiking and biking to skygliders, watersports and sun-drenched, relaxing lake-side afternoons.
Tackling the Achensee 5-Peaks Via Ferrata
Sport is as much about having fun as it is pushing yourself to new limits, and it was on the Rofan that I completed the first section of the mid-range difficulty Grade C climb that is part of the Achensee 5-Peaks Via Ferrata.
This outing was my first time attempting a full via Ferrata route, which included some hiking on either side to reach the start point and to get back down to the cable car level at 1,800 meters.
Combining elevated scenic viewpoints with daring spirit on one of the largest via Ferrata in the Alpine region, it was a two-kilometre adrenalin challenge that took me through the craggy landscapes and misty blankets of the five mountains that surround Achensee lake: Haidachstellwand, Rosskopf, Spieljoch, Seekarspitze and Hochiss.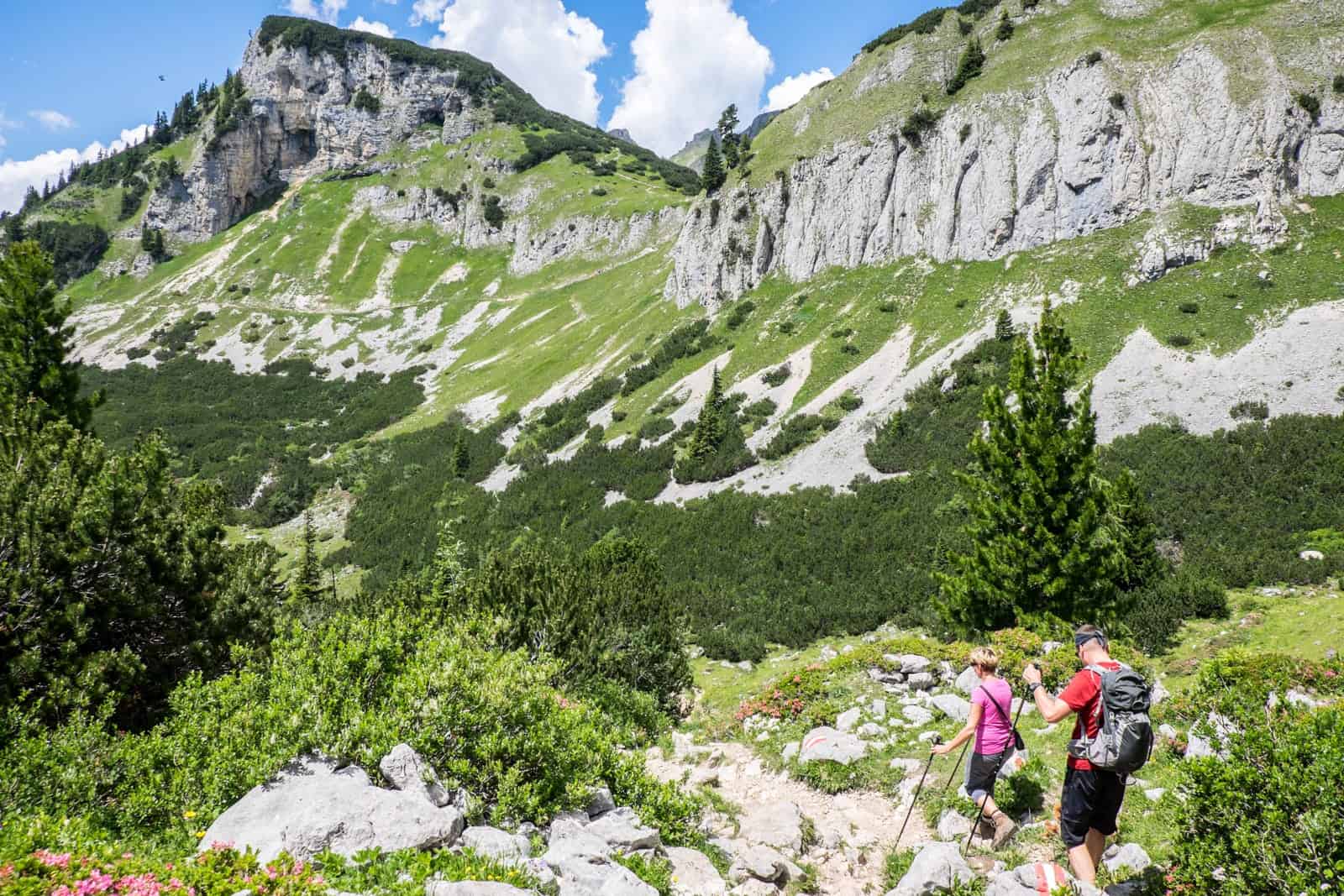 There's a distinct euphoria that comes from getting close to nature, and while there were times it was treacherous and testing, I loved it. I fist-pumped the air with each new mountain cross I clambered to as a mark of achievement.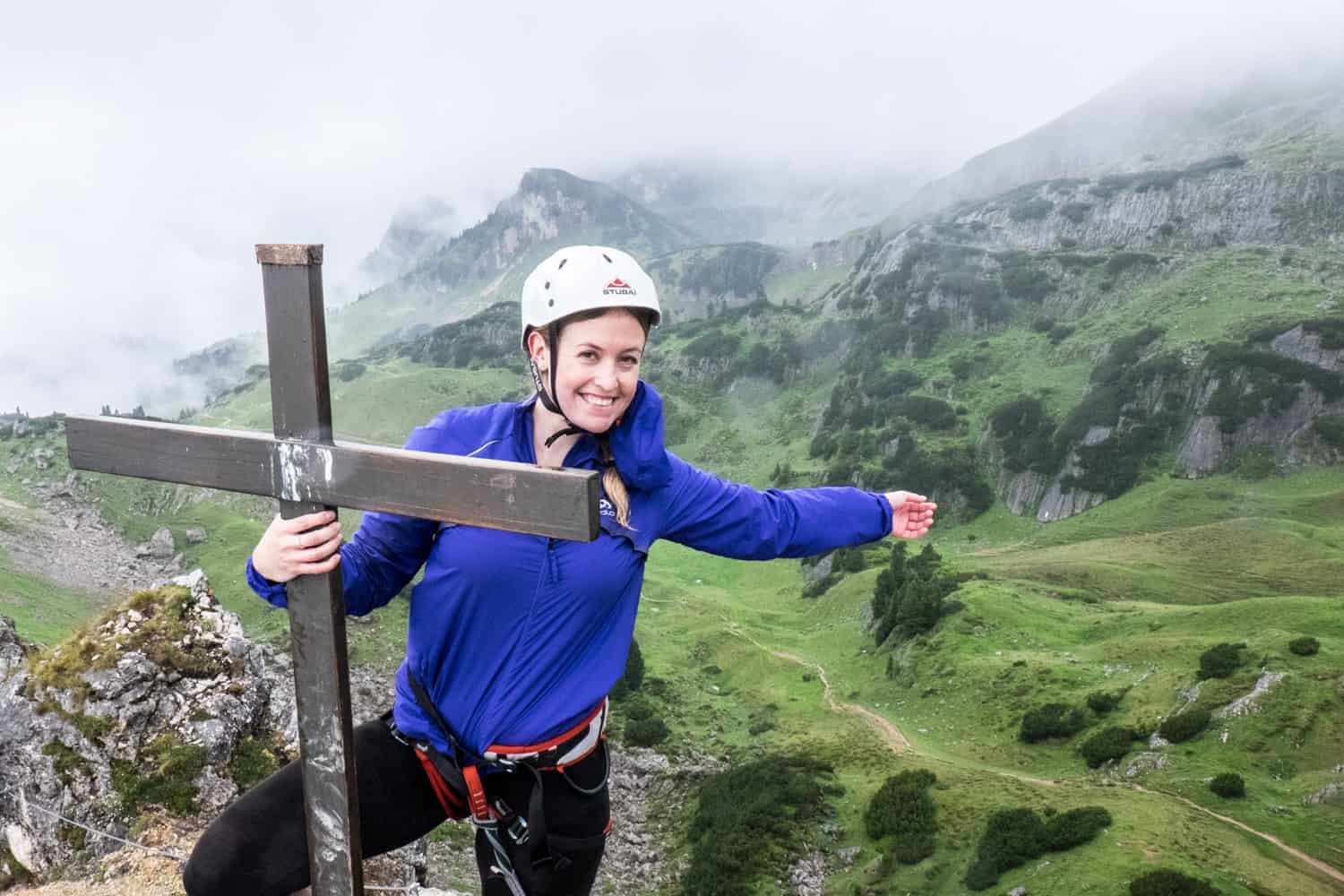 This one-day tour on the Achensee peaks has cemented climbing as my favourite summertime mountain adventure.
Bike Tour Around the Valleys of the Achensee – Schmalzklausen Runde Trail
I will never forget the immersion in the valleys and peaks during the five-hour journey biking in Achensee. It is one of my best adventures on wheels – a never-ending path of dramatic cliff faces, soaring mountains, and alpine meadows that turn into a lush forest with gravel tracks, rock tunnels and waterfalls.

I started my tour in Achenkirch, where the initial three-hour biking plan with my guide from Busslehner Sports was to take the "old" Steinberg forest road to the little village Steinberg am Rofan located at 1,015 meters. This trail would take in a valley route through forest and meadow landscapes until my guide asked if I would like to extend my time out in the wilderness and get a better view of the mountains.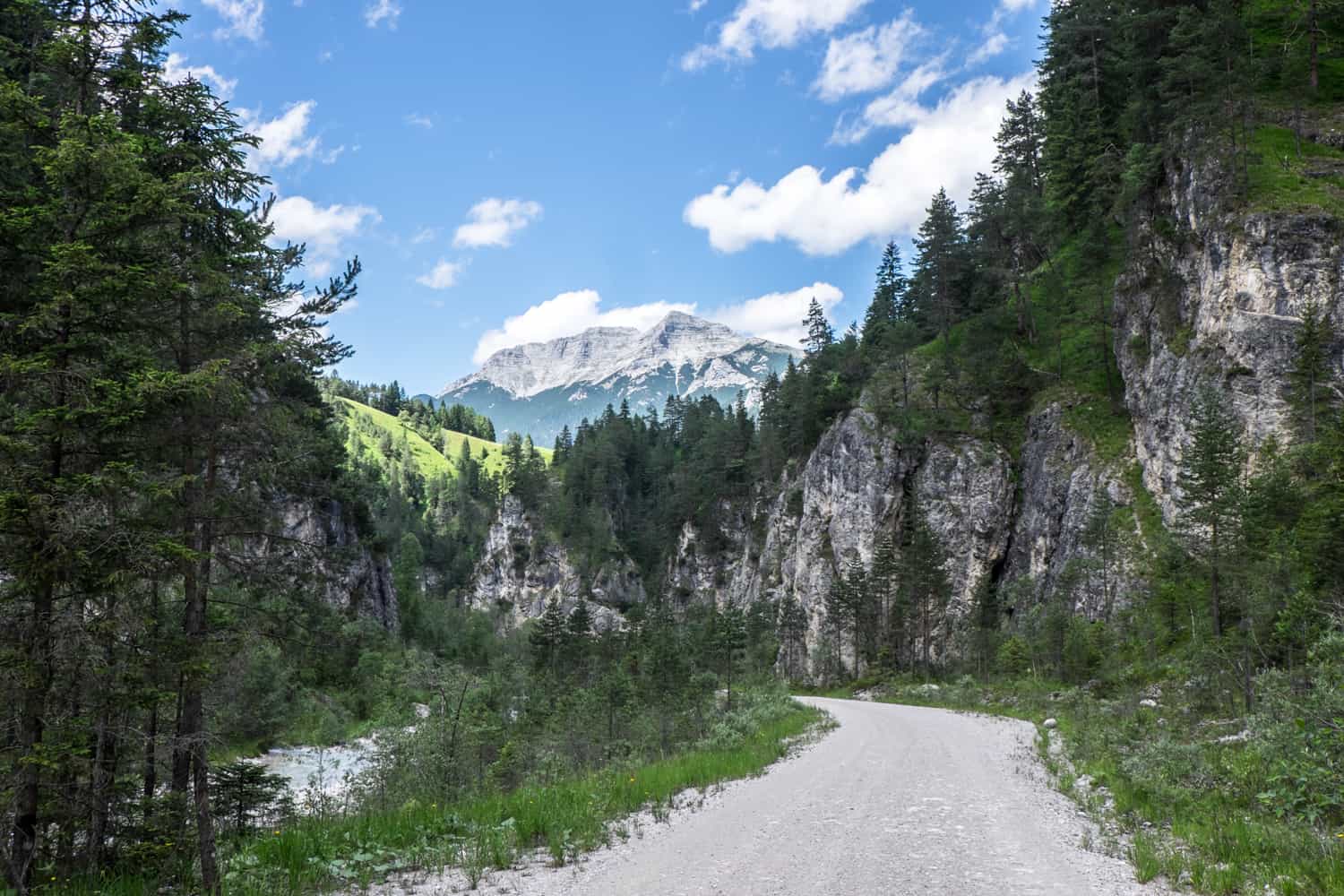 The beauty of guided bike tours is in customising your interests, speed, and skill. While you know that mountain biking in Archensee will guarantee you a picture-perfect backdrop, the glory is that no two journeys are ever the same without a fixed plan.
Rock Climbing on the Rofan and Karwendel Mountains
At this point, I had only ever tried indoor bouldering, but I took to rock climbing in Achensee quickly. Considered one of Tirol's best landscapes to practice in (and with an incredible backdrop to boot), the rocky mountain walls here helped me find a new sport to enjoy.
The Rofan and Karwendel mountains attract climbers of all levels, from beginners like me to the more experienced who often have secluded crags to themselves, including rock faces around the Lamsenjoch up to 400 metres in height.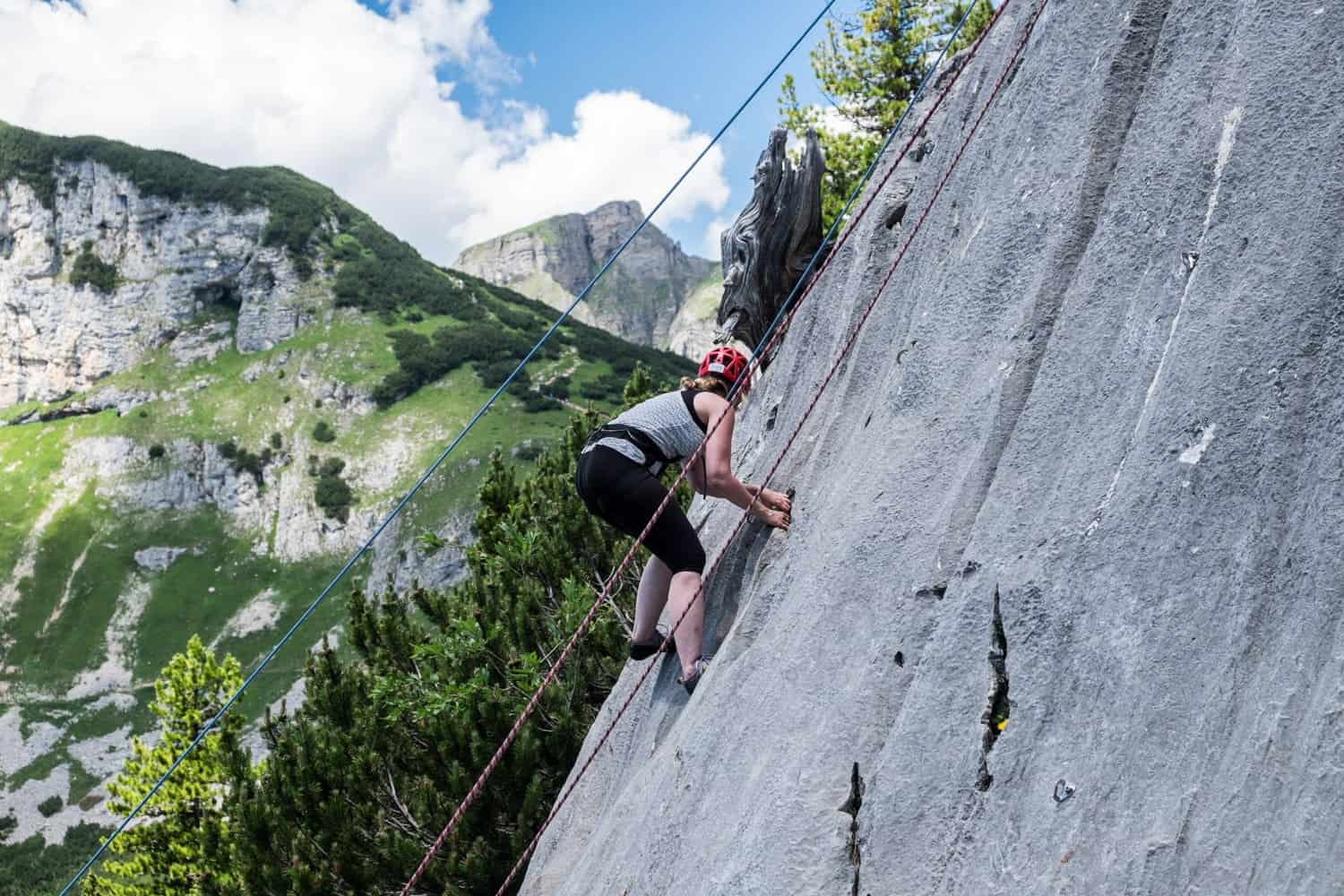 With my mountain guide, I learnt the basics from how to tie ropes and the main harness knot, before practising abseiling and balancing manoeuvres to get back down. During the climbing process, there is constant teaching on foot placement, how to position your body better according to weight and balance and how to trust your instinct.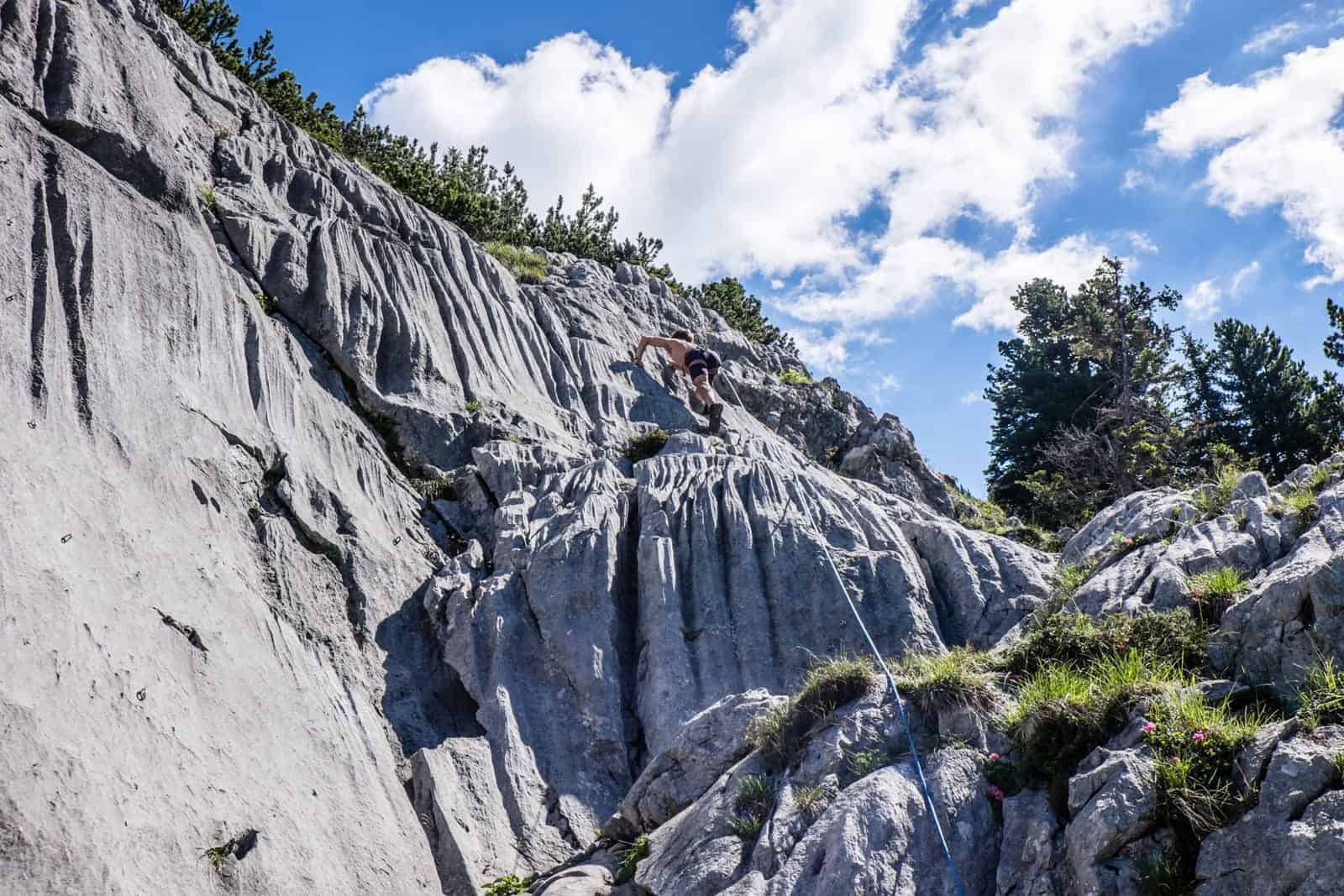 These dramatic heights (because it's good to have a little peek behind you when you find a little ledge of rock to take a breath) add a new vantage point to the area, spurring you to climb higher for an alternative view.
Fly like an Eagle on the Skyglider Airrofan
There's a soaring eagle-shaped sky glider on a 600-metre rope, 200 metres high and it pulls you at a speed of 80 kilometres per hour towards the Gschöllkopf Mountain in the Rogan ranges. That's some adrenalin for you in Achensee, if hiking and climbing aren't enough to get the blood pumping.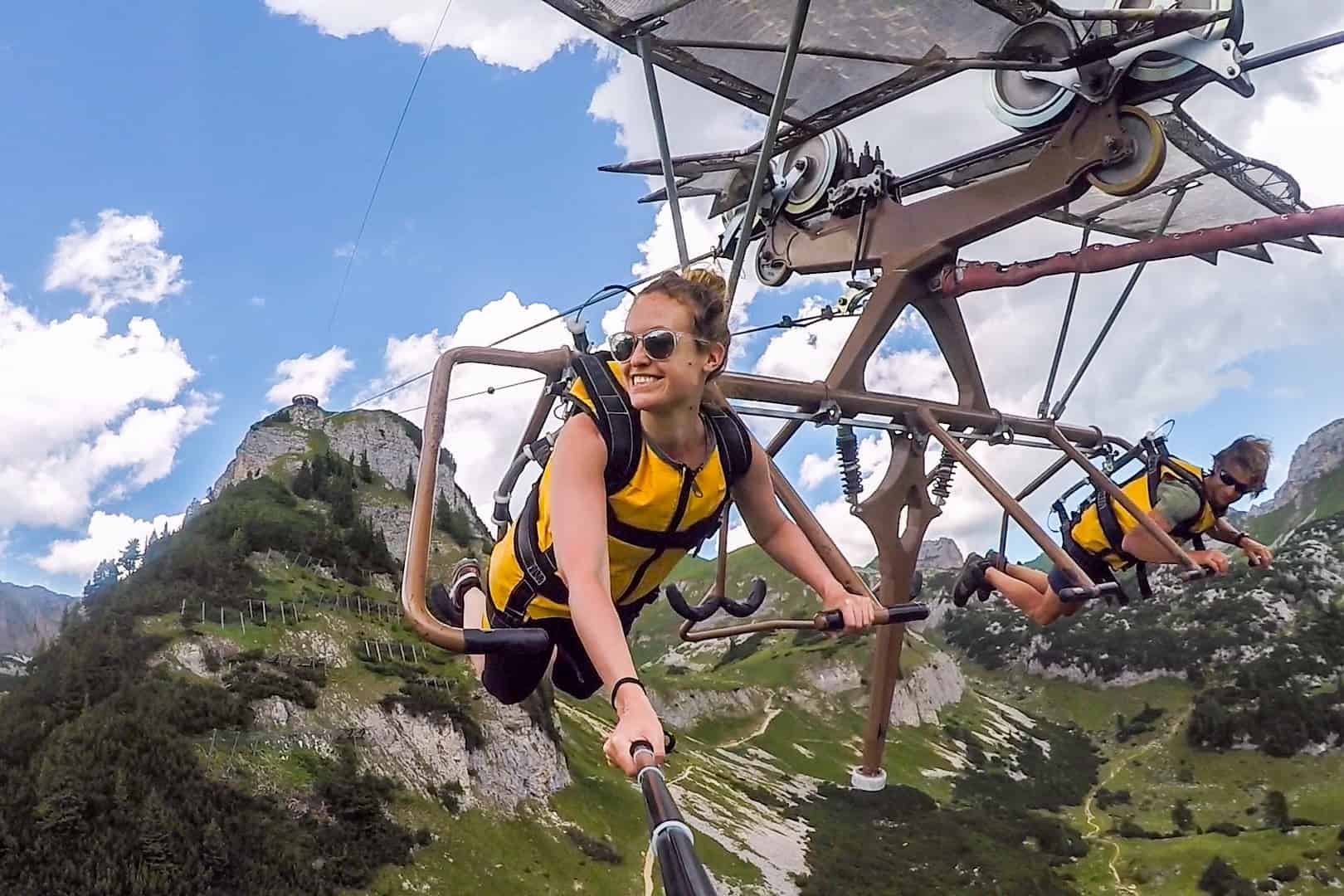 Skyglider Airrofan is found close to the top station of the Rofan cable car and is the adrenalin buzz highlight of the 320km 'Eagle Walk' trail in Tirol. You are strapped into a colourful body sack at a horizontal level, and the line pulls you up slowly ready to release you like a bird as the speckles of people below watch you in awe.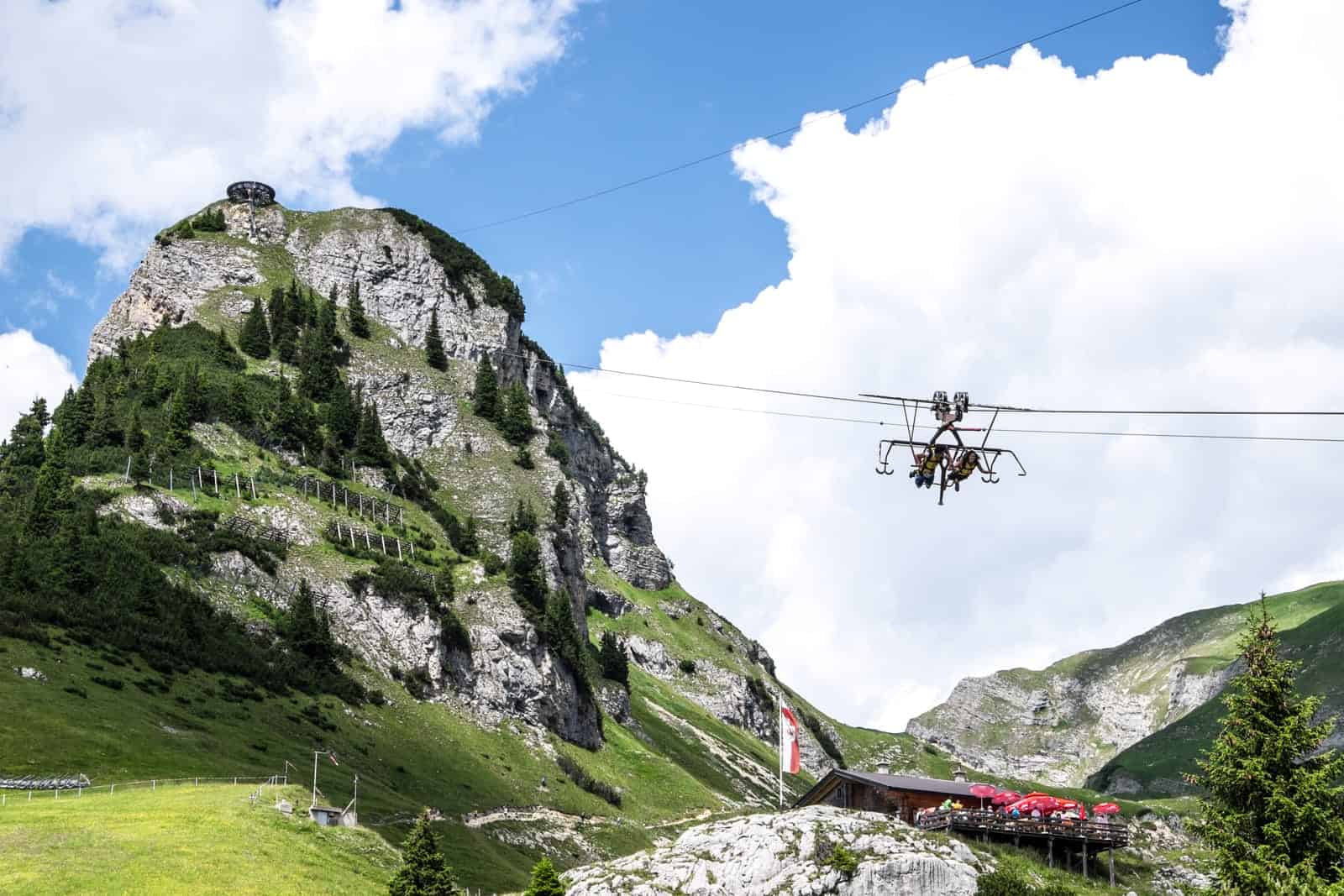 Kitesurfing on Lake Achensee
With Achensee Lake having some of the best wind conditions of any lake in Austria, it was right to try kite surfing here for the first time. Just one introductory afternoon course with the kite school 'Learn 2 kite' in Maurach proved it's a lot harder than it looks and has come to be seen as one of the most impressive water sports to gain popularity here in recent years.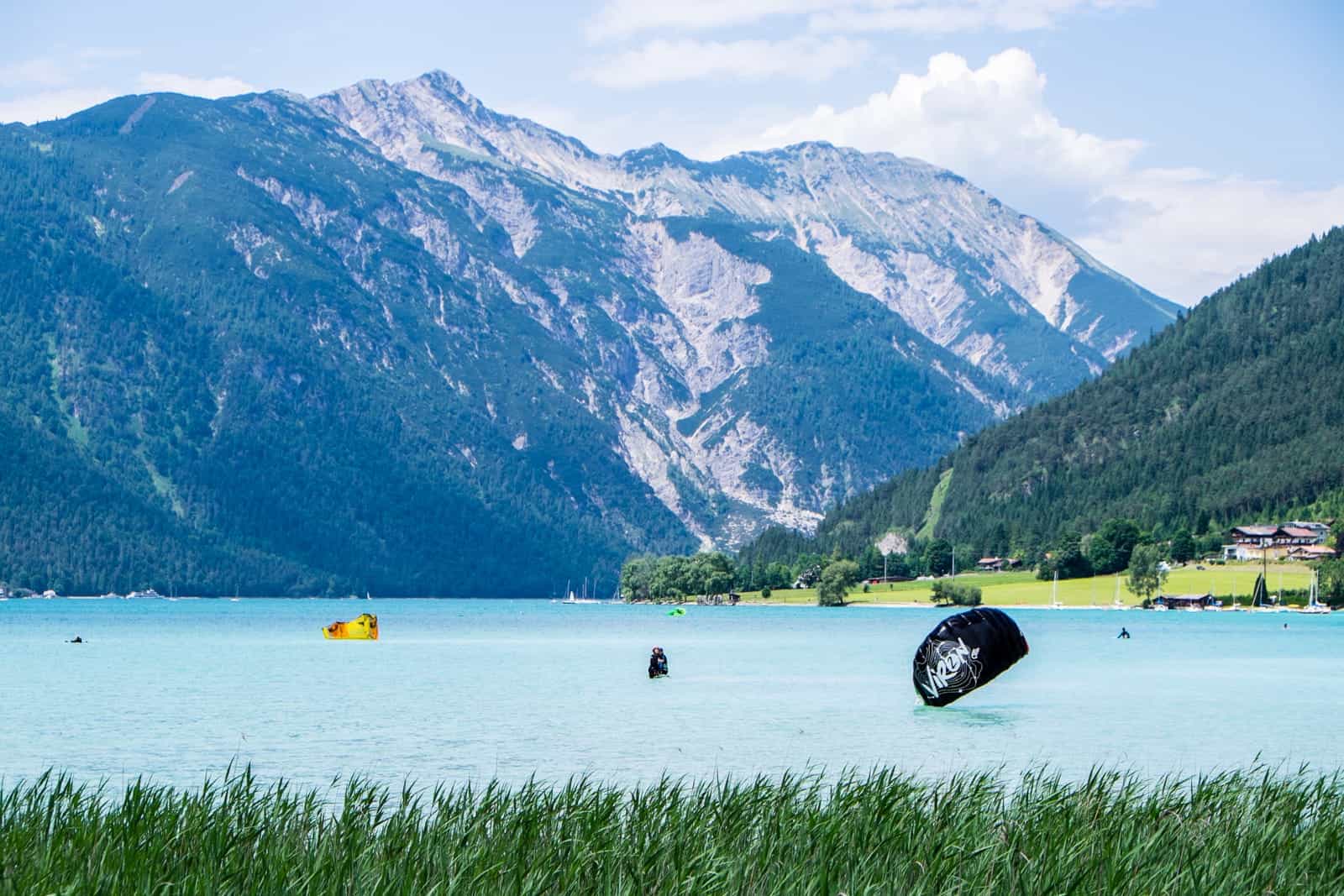 In pairs, you learn the basic techniques of the green and red kite-to-rope steering lines, how to catch the wind and get the kite into the air (and quickly back down) and emergency stopping procedures where you can detach from the kite instantly.
You and your partner support one another so that when one is steering the kite, the other is holding onto your harness to keep balance. Expect to fall over, giggle, watch the kite you were so confidently flying go crashing into the water, and then start the process all over again.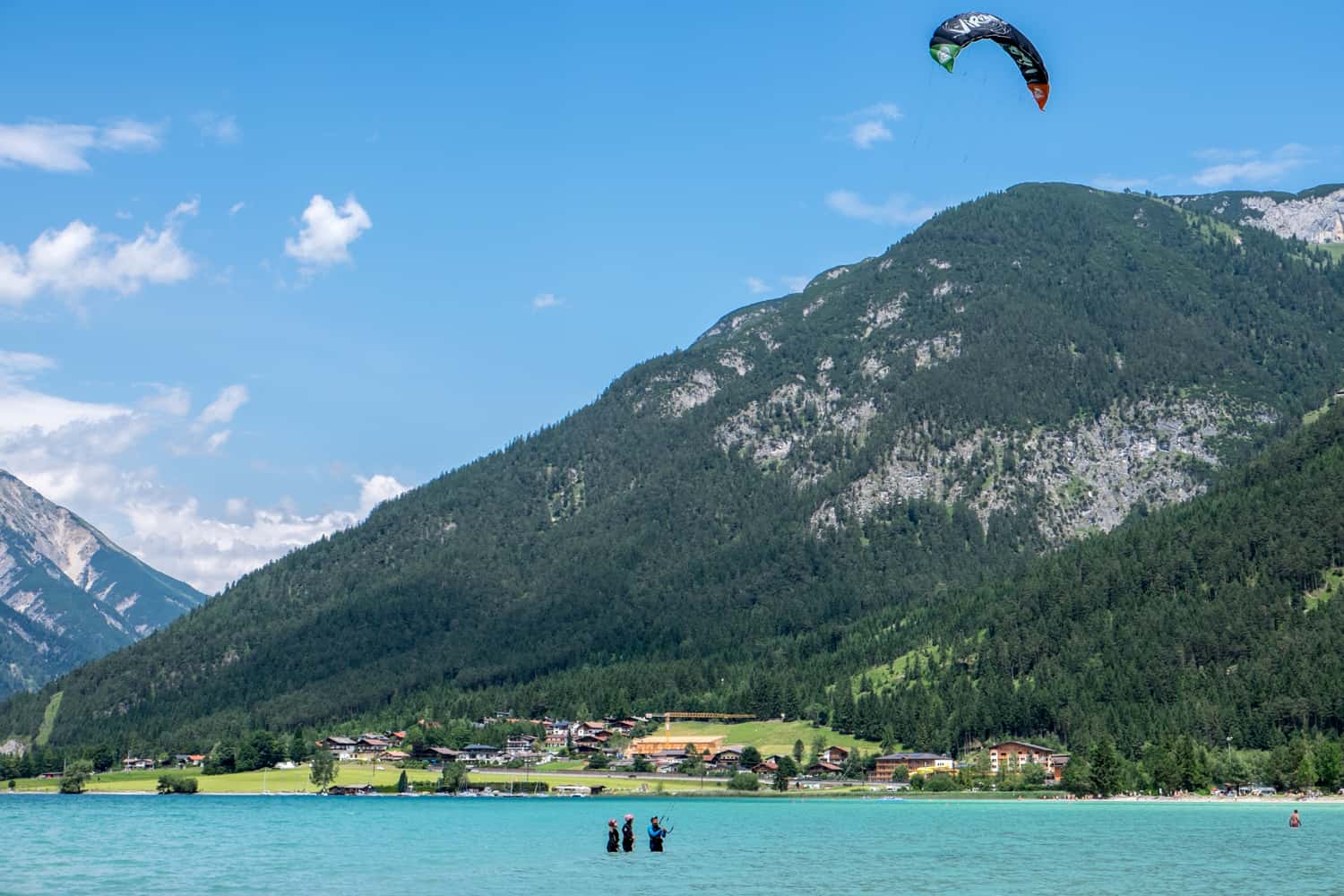 If it rains, you have to stop since the wind usually disappears and when it returns it can come at full speed – the strength of the wind here can reach level five, due to gusts from Bavaria. However, it's not such a bad idea to hang around in these beautiful emerald waters for the winds to pick up.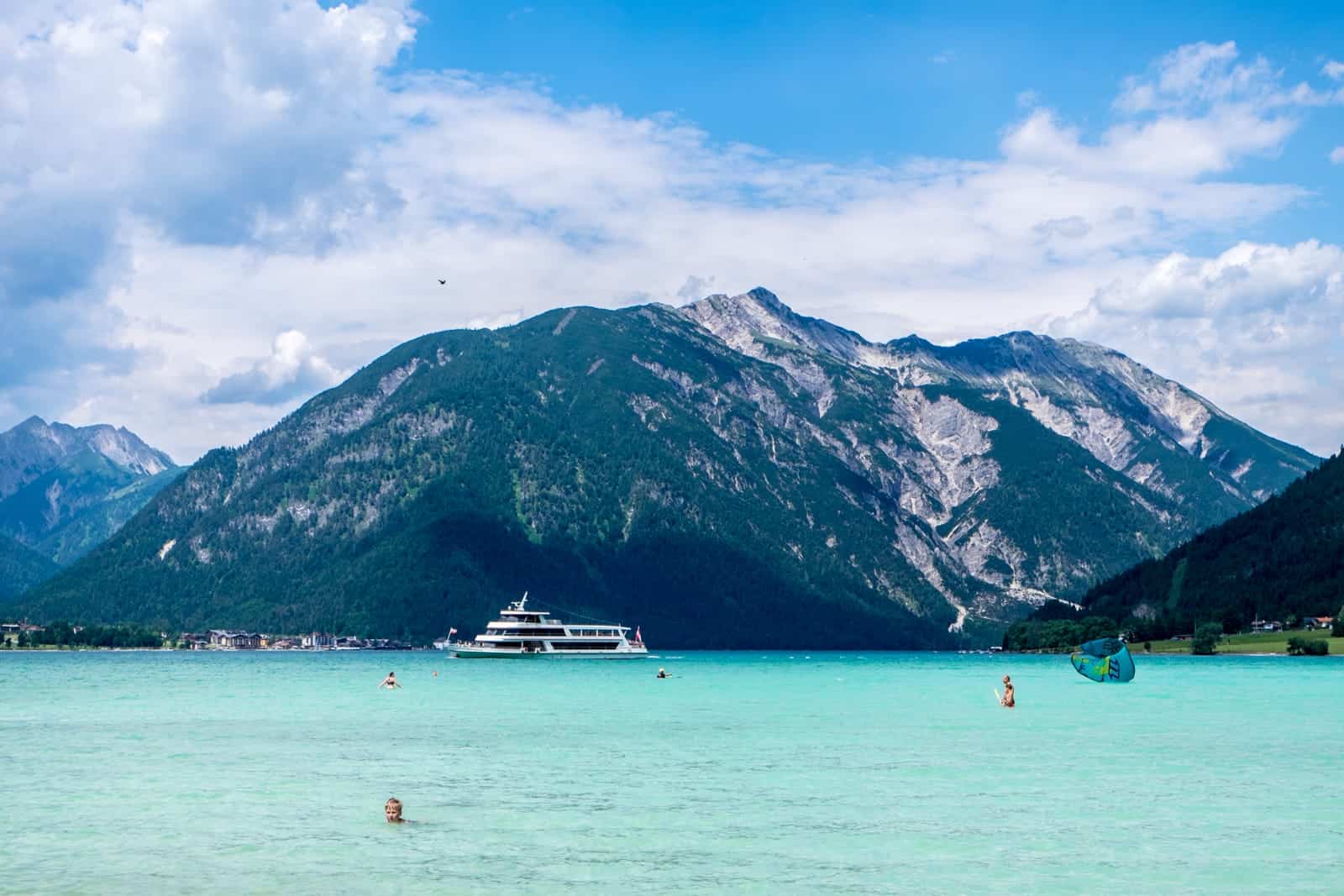 It can take up to three half-day lessons before you even start getting onto the board, which can be frustrating after hours of flying a kite and feeling like you are ready to move forward and cut some waves! But your instructor soon shows you that there's a lot to perfect with the kite flying first.
Sunrise Hike from the Southern Shores of Lake Achensee
The 4 am start might have felt like a terrible decision at the time, but the triumph of sunrise after a hiking tour to the Astenau Alpe in the Rofan Mountains soon erased that initial pain.
The start of the hike always depends on the sunrise at that particular time of year, and on this July day was set for 05:21. The climb is a 90-minute journey through narrow rocky pathways and isolated woodland, guided by a local who embarks on this journey almost daily.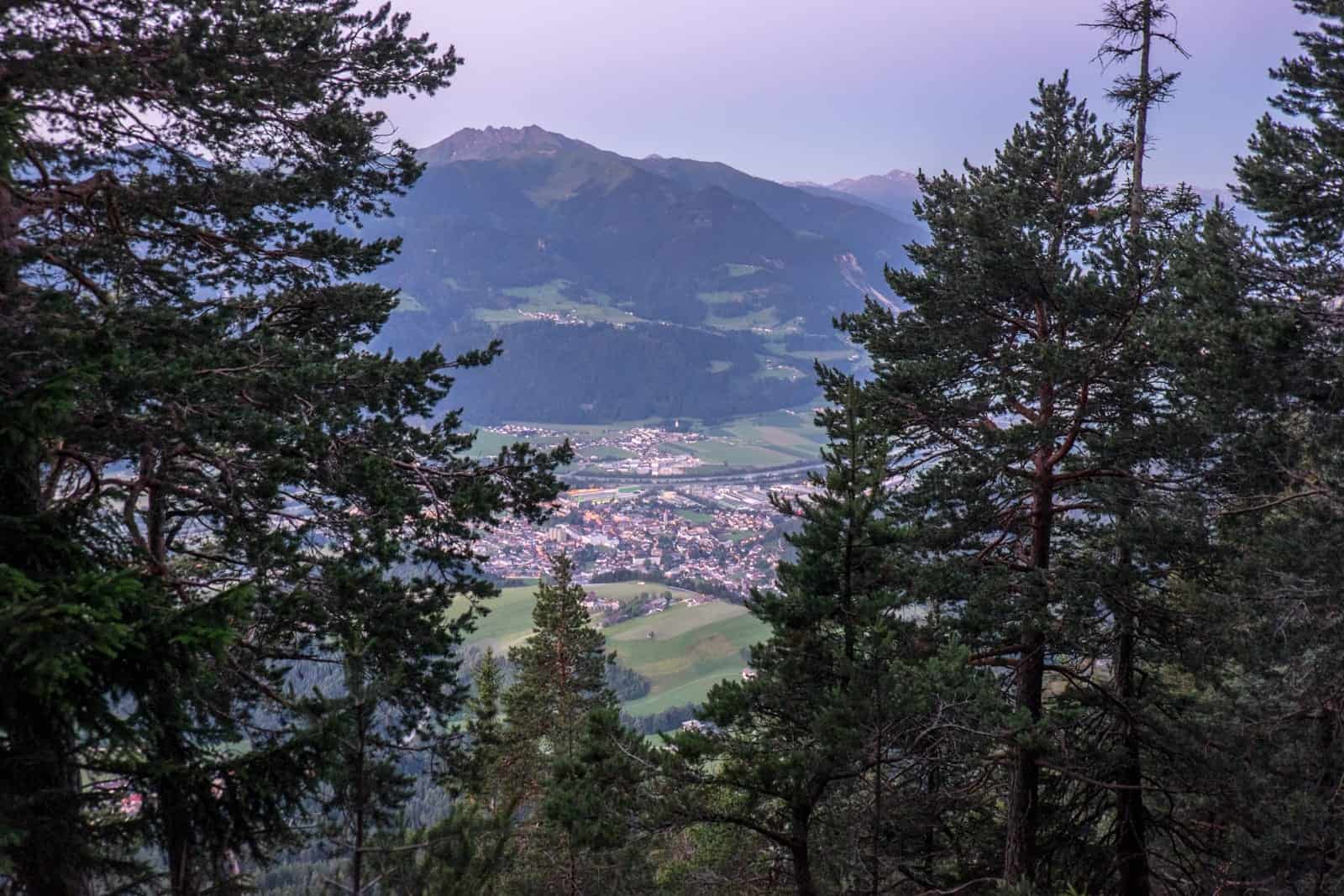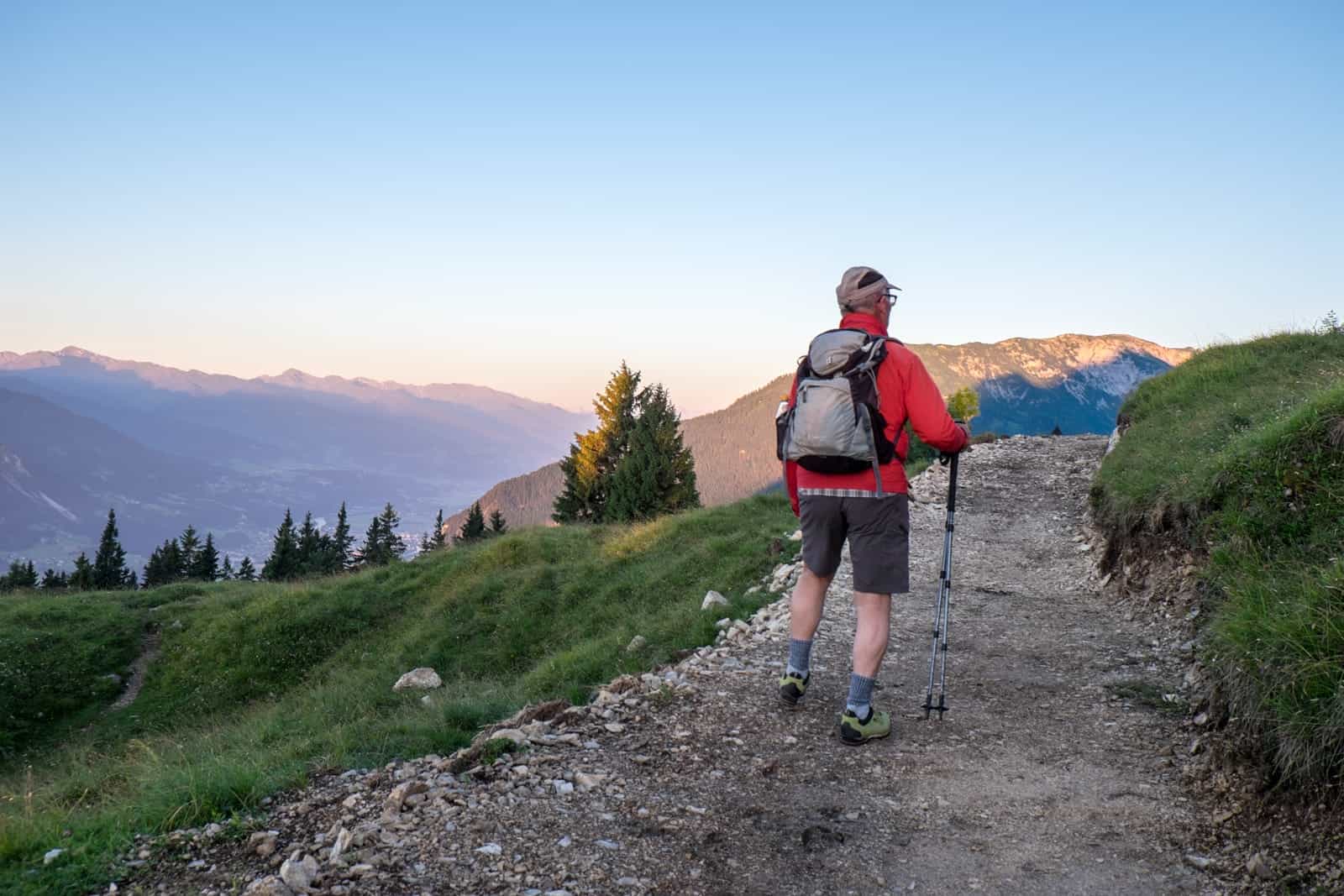 It's so still and serene as you walk at a slow pace that you almost lose yourself in the pitch-black wilderness as it slowly turns into spectrums of violet and blue in the approach to the summit. Then, within minute comes the hues of yellow and orange and they quickly illuminate the Inn river and each village as it wakes. Up here, you get a unique view from the Kaiser Mountains out to the Zillertal Alps and across the Inn Valley as it spreads below.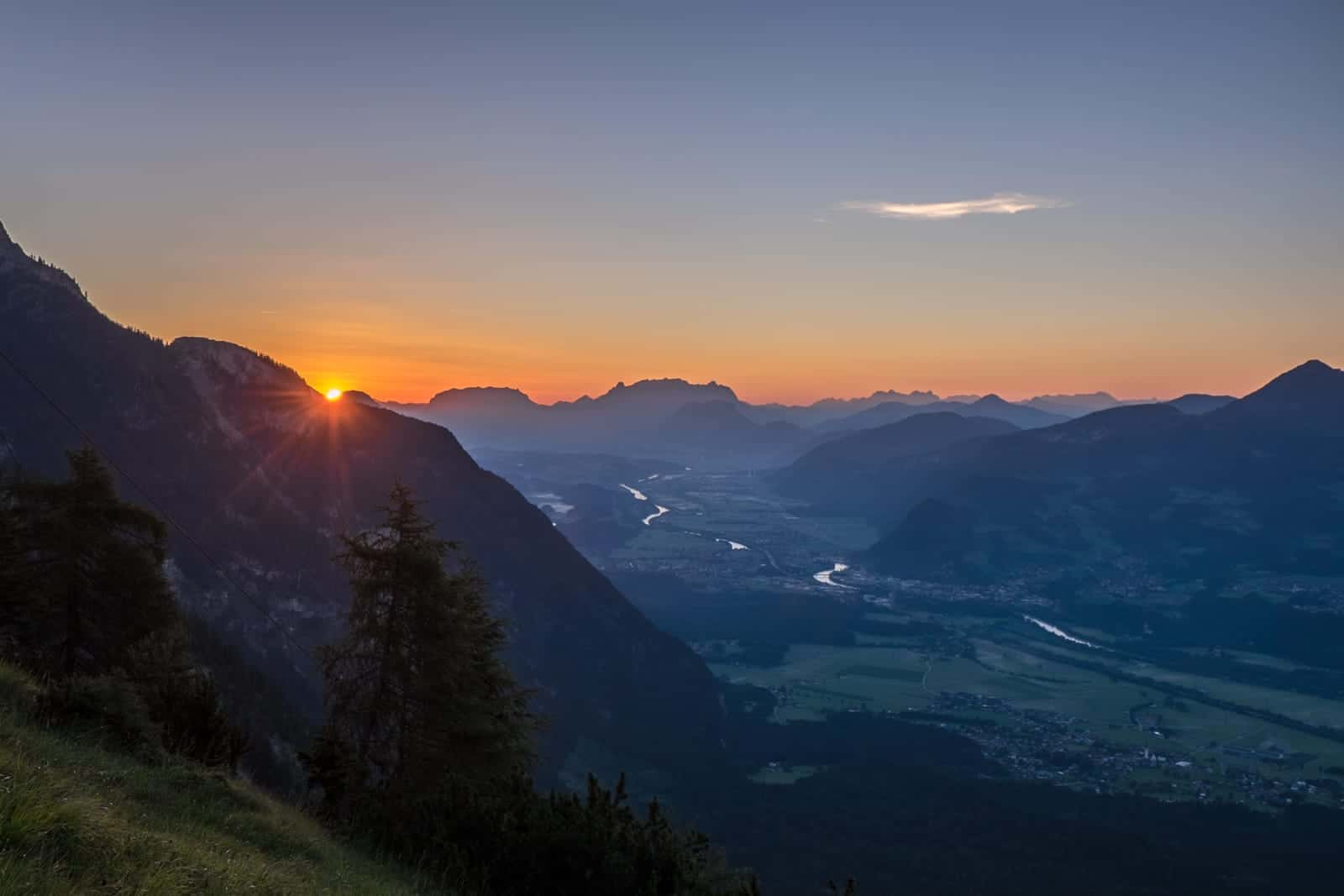 After the salutation to the sun in the form of pictures and lightly exhausted achievement, it was time to indulge in a bacon and eggs breakfast at the Astenau Alpe on the peak, with coffee and a glass of prosecco for good measure.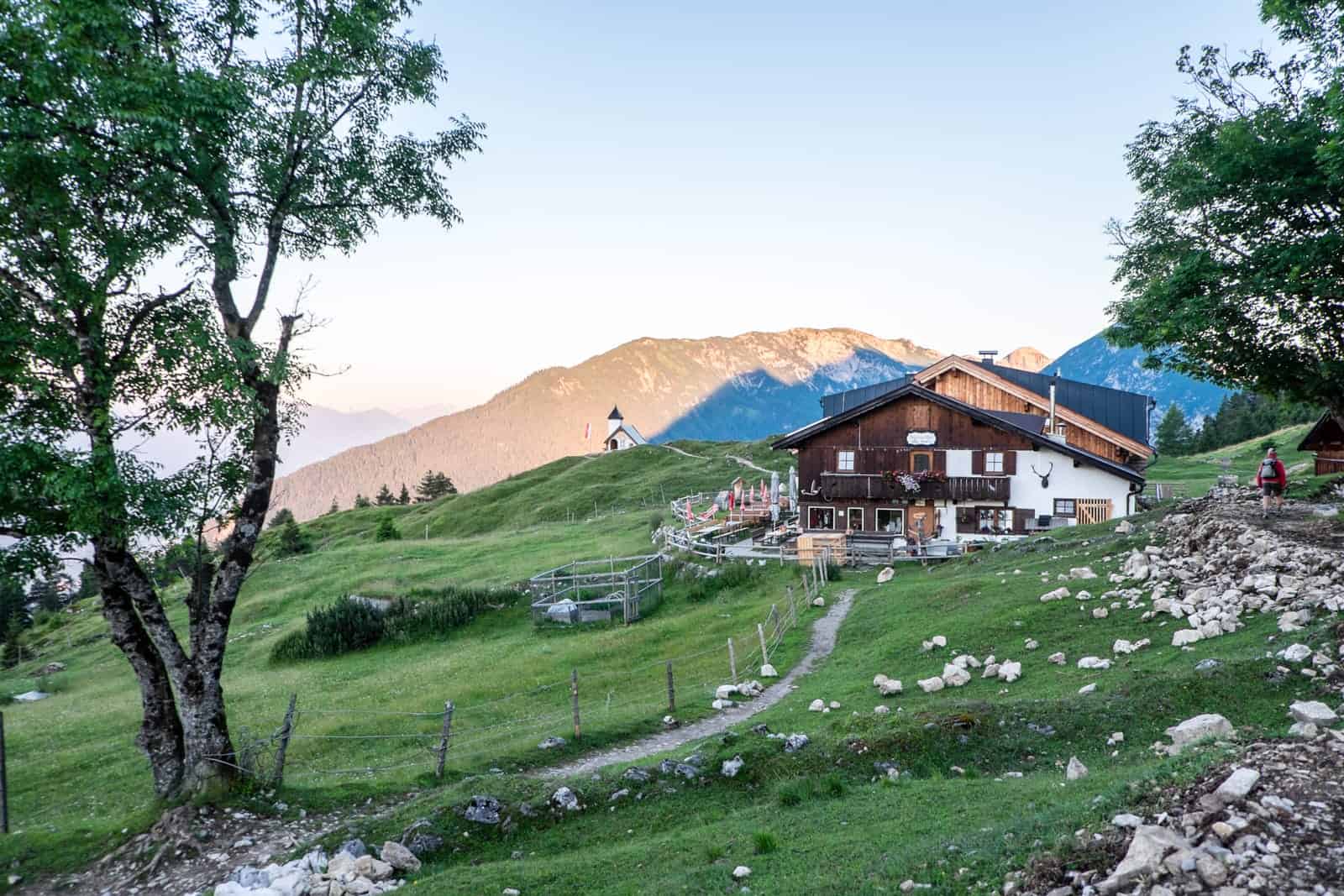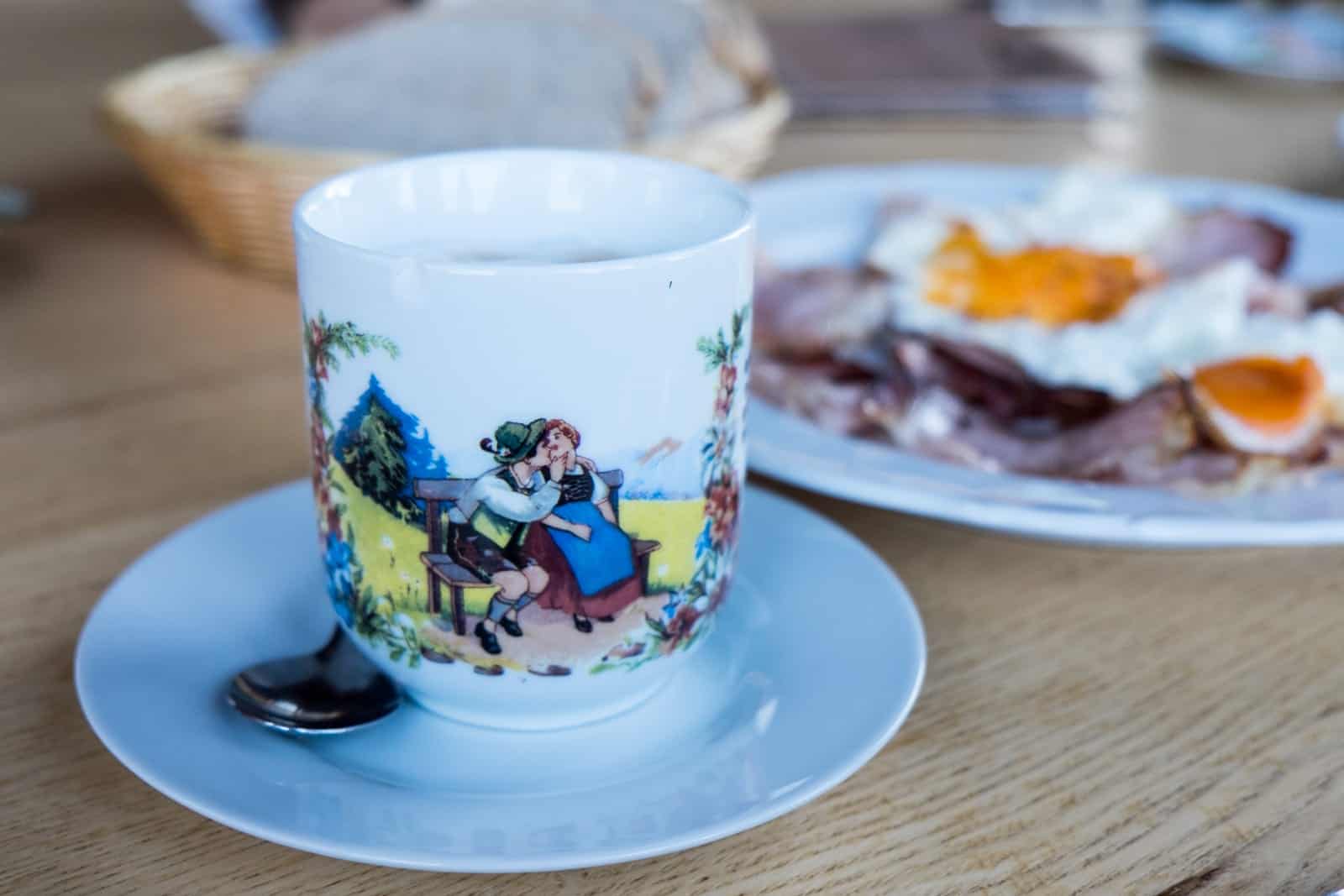 Just don't think you will leave without the owner offering you schnapps to see you on your way. Remember, you still have to climb back down!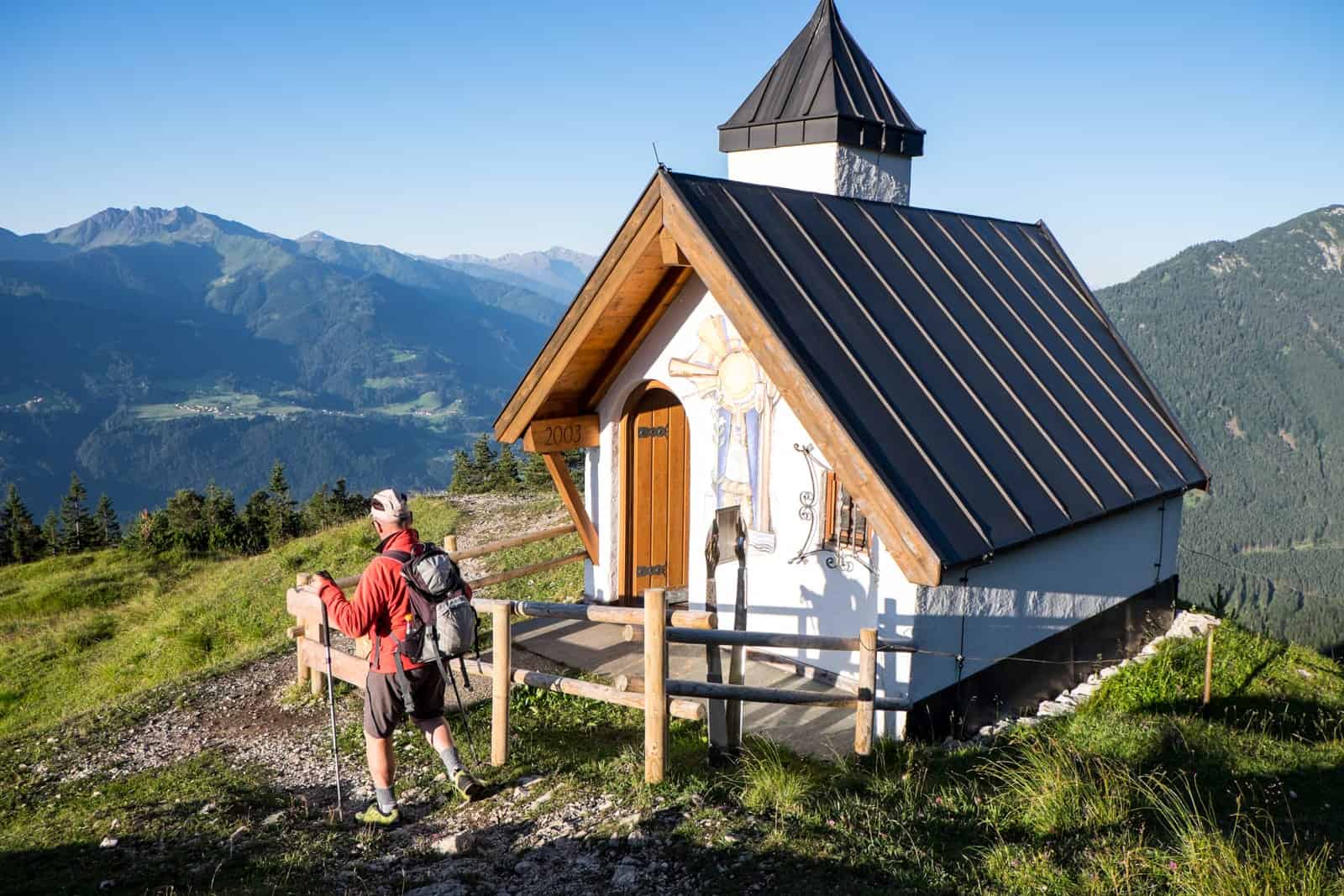 Hiking Around or Relaxing at Lake Achensee?
I remember waking up one morning and declaring that I would spend the day hiking the entire parameter of Lake Achensee since I had no sports scheduled for that day. My friend told me I should rest.
So while I would happily hike the 719 hectares in a round trip that takes you through varying elevations of walking trails, dense parkland and hidden viewpoints, I was also happy to do as many locals here do – relax next to the lake.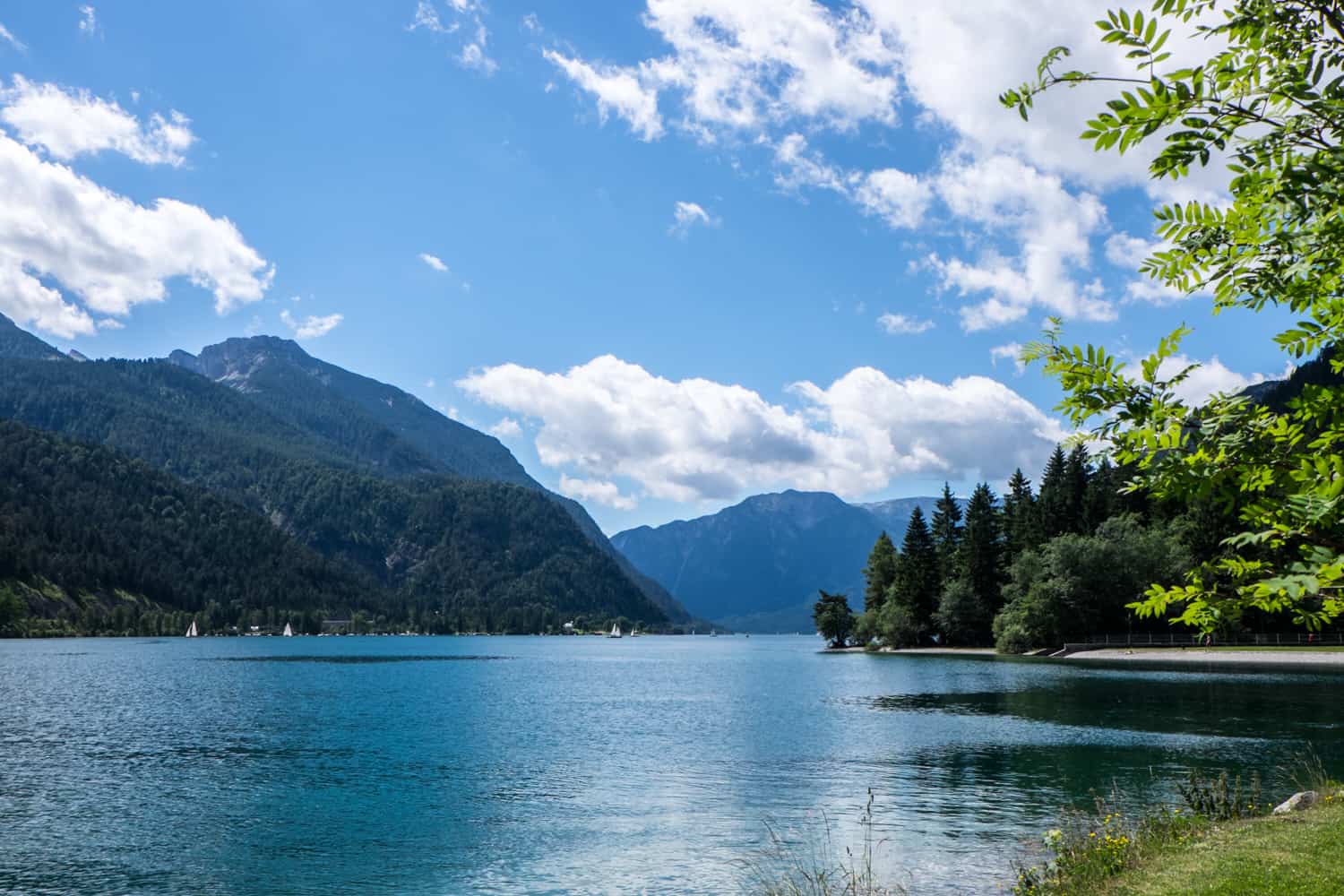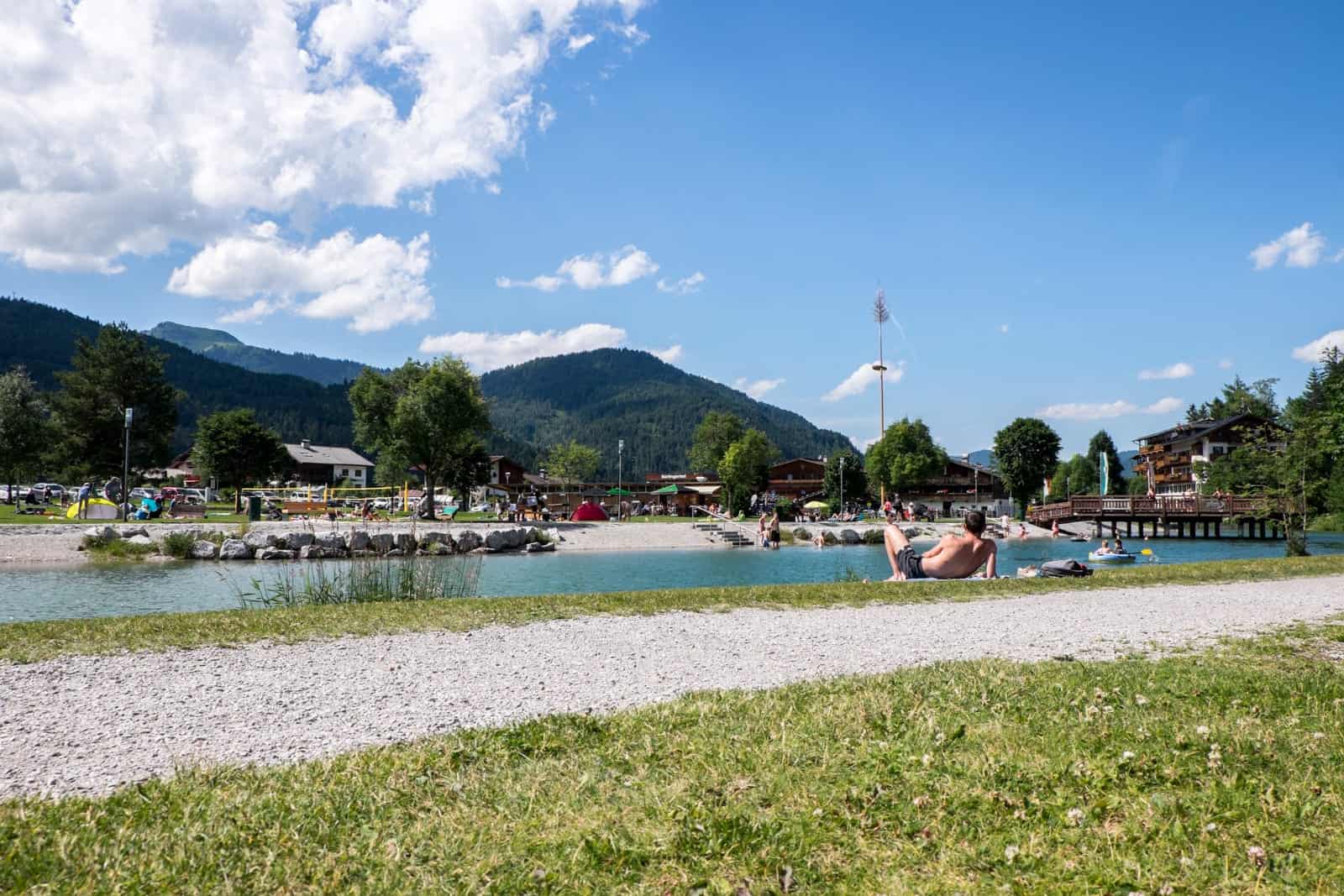 I'm not one to sit still for long, but this is a backdrop that stops you in your tracks. Achenkirch (which is close to the German border) is picturesque in itself, and home to the 650-year-old farming estate, The Sixenhof and other traditional farmhouses surrounded by bounteous pastures. It's also right on the lake and means within a five or 10-minute walk you have access to one of Tirol's best displays of nature.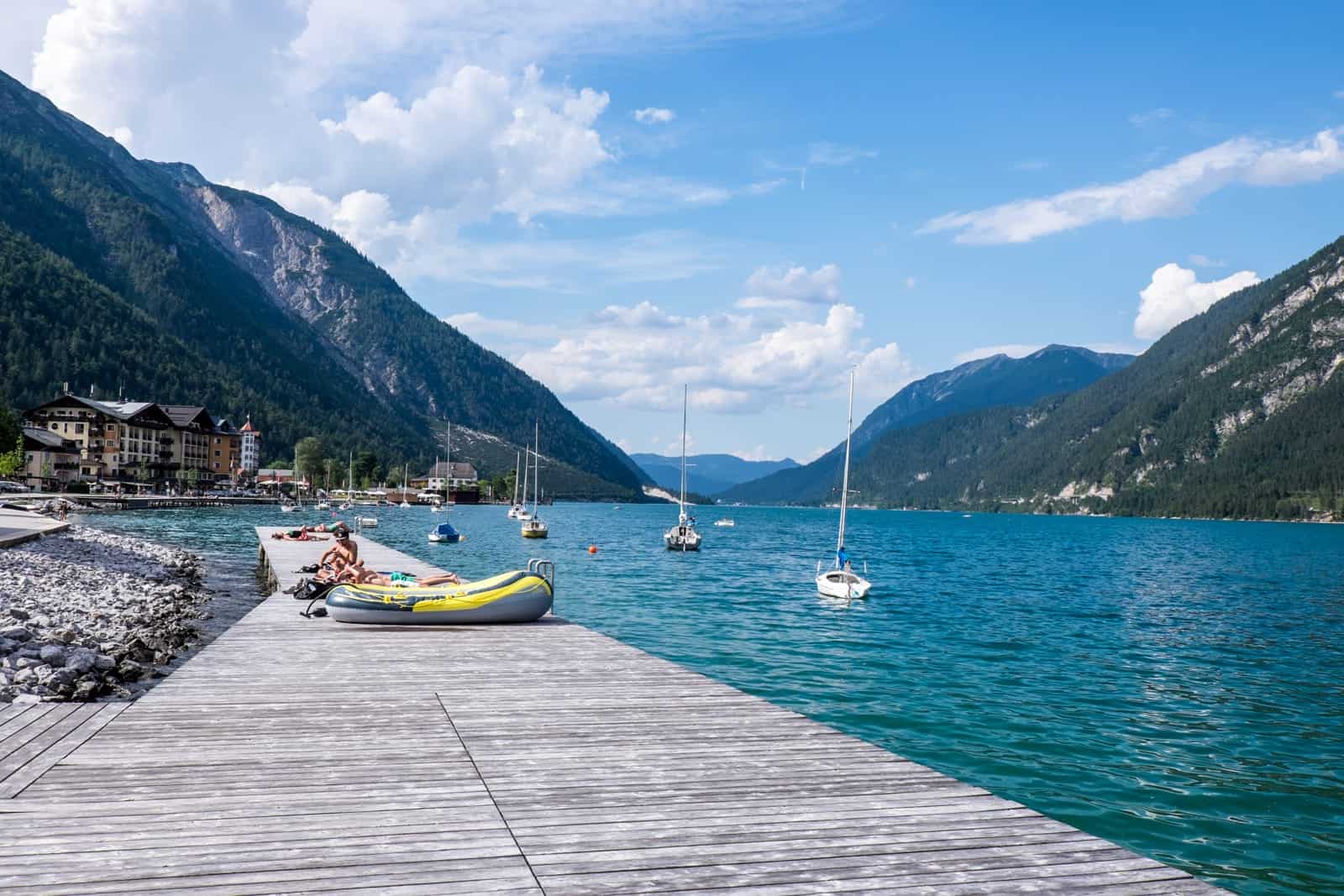 Lake Achensee and the Achental valley form the border between the Rofan and the Karwendel mountain ranges, so no matter where you lay your towel, you are greeted by the most magnificent of peaks. It's no wonder it has been dubbed the 'Tirolean fjord" in comparison to the landscape of Norway.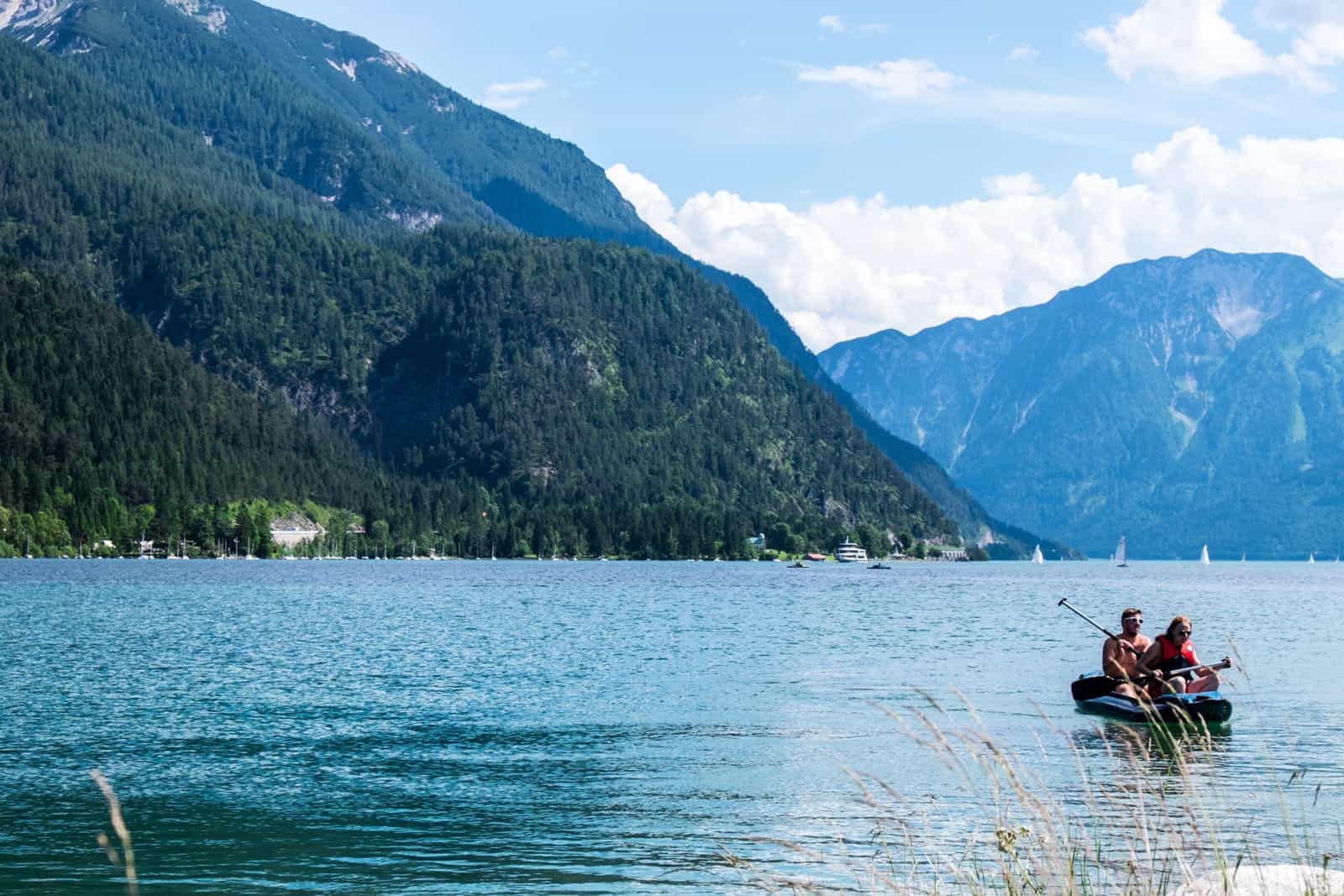 Rain, meltwater and tributary streams replenish the waters for summer, to fill this blue heaven that was formed during the last ice age and fed by the Ampelsbach and Dürrach streams and Achenkircher springs. Armed with a bottle of wine, we lazed on the freshly cut grass, swam in calm, refreshing waters, and gloriously lapped up the sunshine while watching the surfers and sailors take it its waves, and the biker and hikers explore around it. It's OK to sit still in Achensee sometimes.
Tiroler Steinöl Massage
I choose to indulge in Achensee's famous regeneration oil massage after my five-hour bike ride, and it was so good that I think I might have slept for a few minutes during those body-recovering 25 minutes.
Tiroler Steinöl is the oil extracted from shale rock, mined in the region for over a century. So excellent are its healing properties that it's known as "black gold" and contains fossilised deposits that are millions of years old. I had a body massage at the Hotel Das Kronthaler in Achenkirch, and it was the most glorious rejuvenation after a long day of exercise in the heat.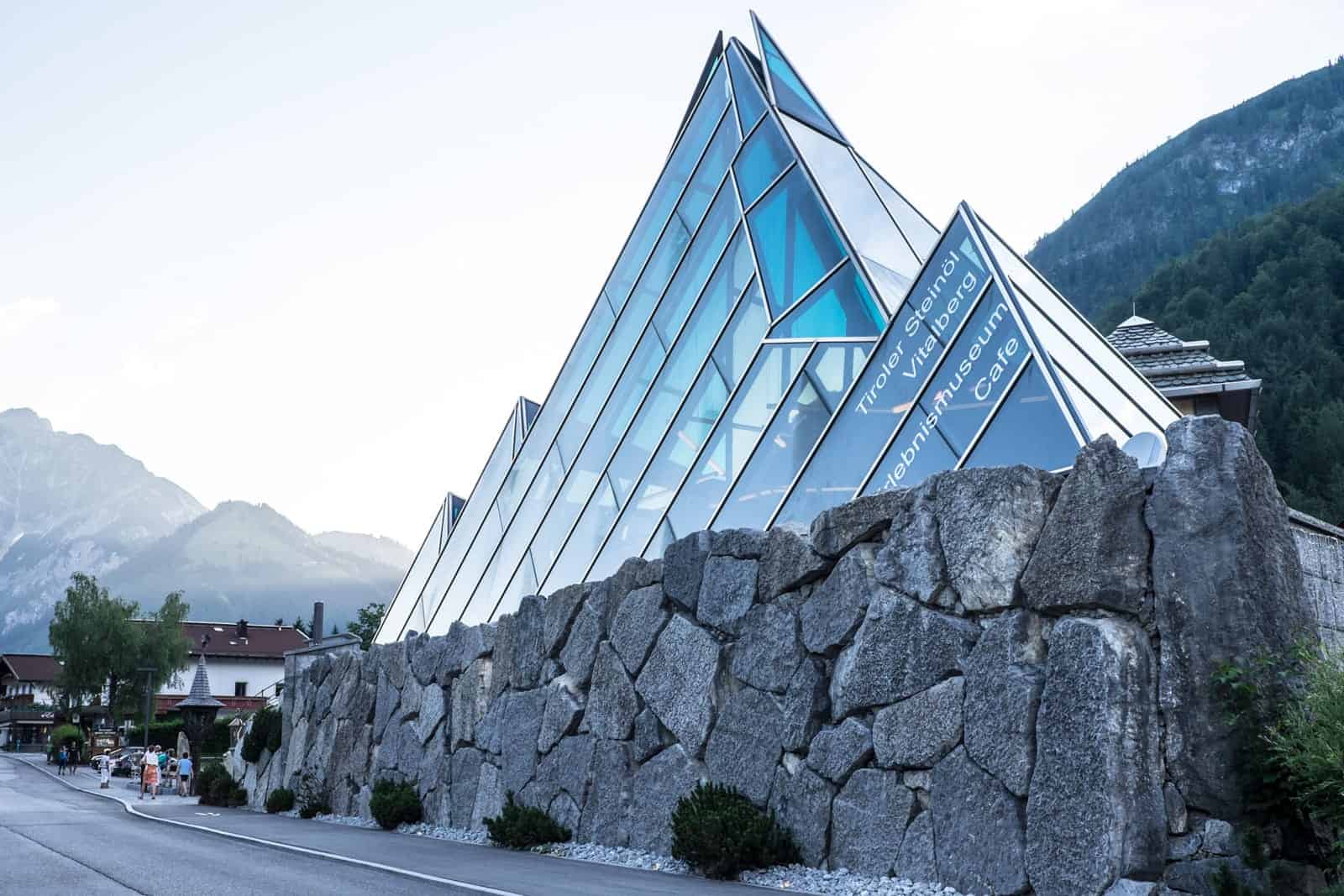 Always a fan of locally made goods, I was able to buy Tiroler Steinöl products in local stores in the village, including the Spar supermarket, and took home some shampoo, conditioner and shower oil.
However, a short drive or ferry ride brings you to Pertisau (one of the main ferry docking points is here) that is home to the famous Tirolean oil and the shade oil museum, Vitalberg.
Indulge in Austrian Cuisine and Tirolean Dishes
Austrian food can be heavy, but there's also the happiness of indulgence that comes with it. What's more, after an active day out around the lake and in the mountains, Tirolean treats are deserved!
Try out the mountain hut Erfurter Hütte, where you can sit out on the open terrace with a Hugo and taste typical Tirolean dishes. Choose from Speckknödel (bacon dumplings), Kasspatzl (cheesy gnocchi-like noodles with fried onions) or a Kaspressknödel soup (dumplings made from spicy mountain cheese and herbs).
The Almstüberl or Mauritzalm were also great places to refresh after some mountain top adrenalin with a beer and a snack.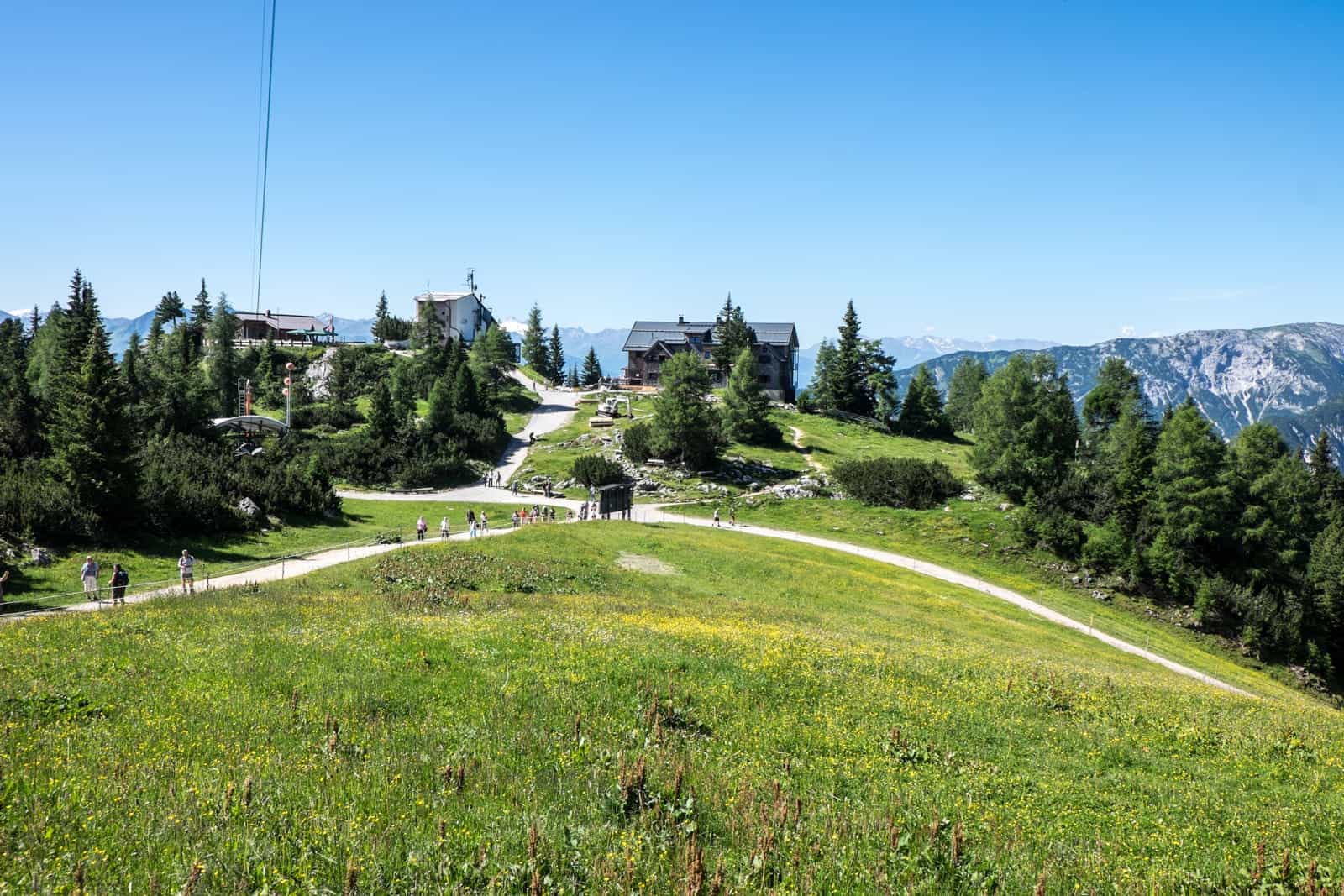 Since mountain views never get boring, we drove to the small village, Steinberg am Rofan, to the 120-year-old forest hut, Jausenstation Waldhäusl for an evening meal. Take the Apfelradl (apples baked in pastry) or the Kaiserschmarrn (the best kind of shredded pancake with cranberry jam or apple sauce) for dessert.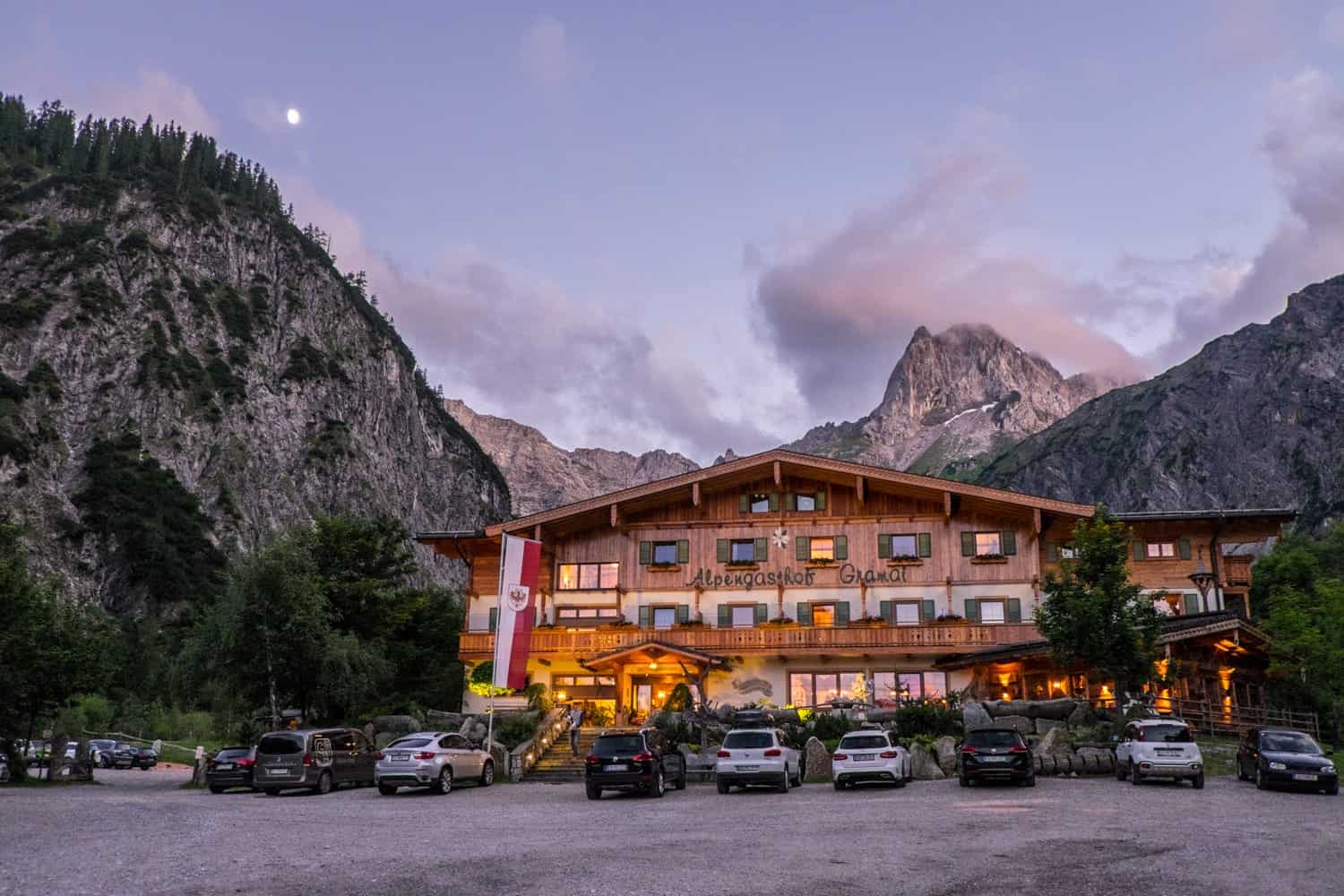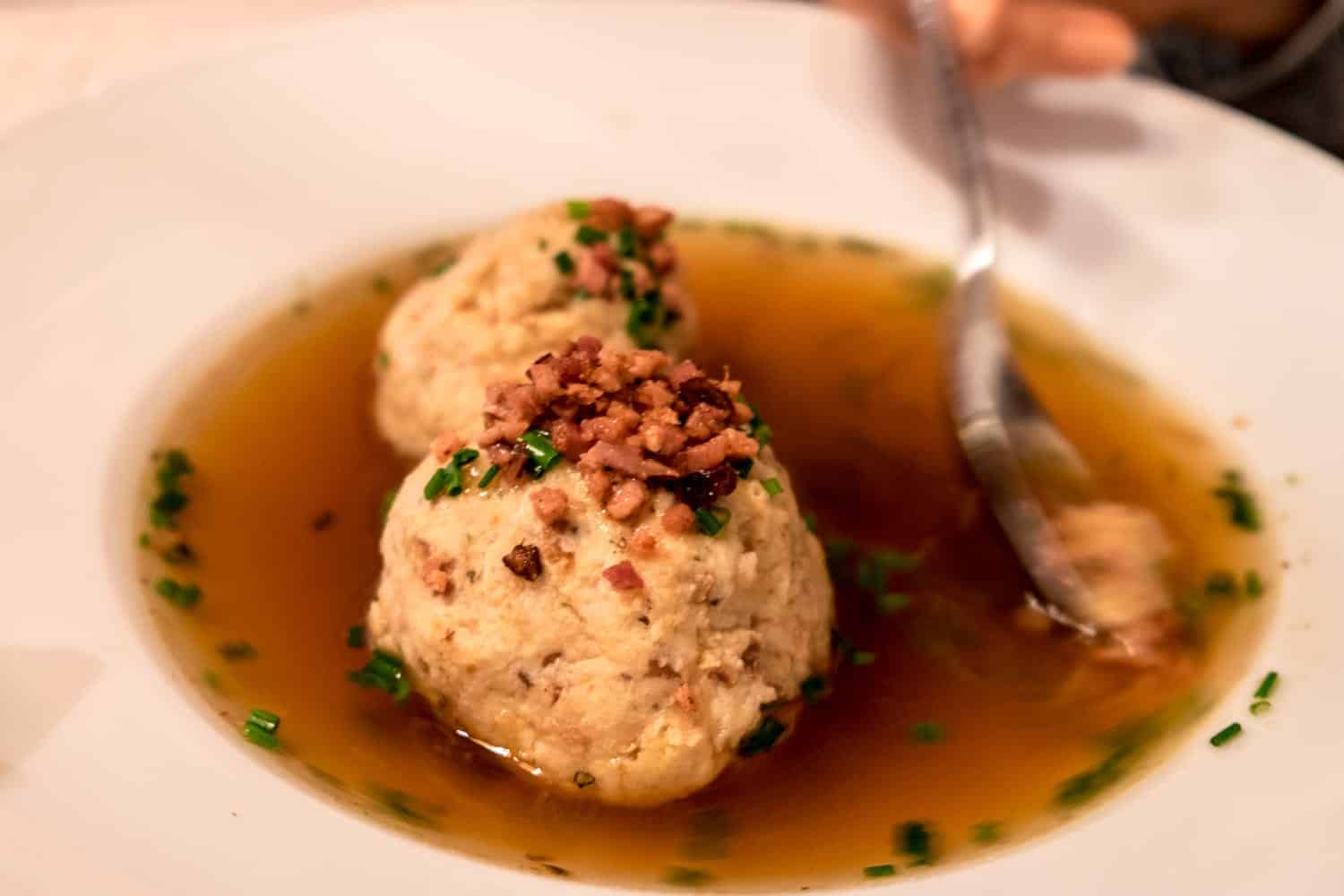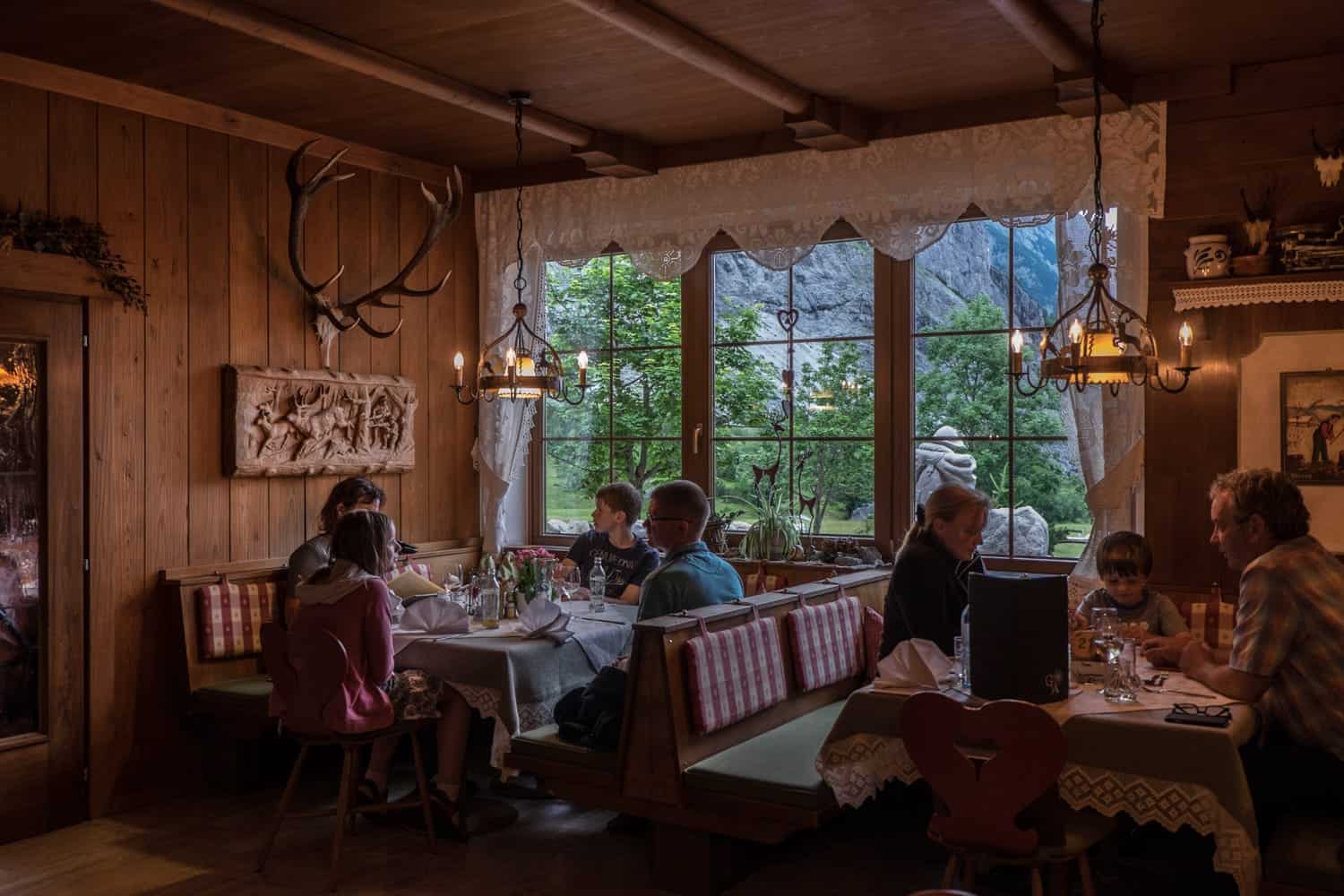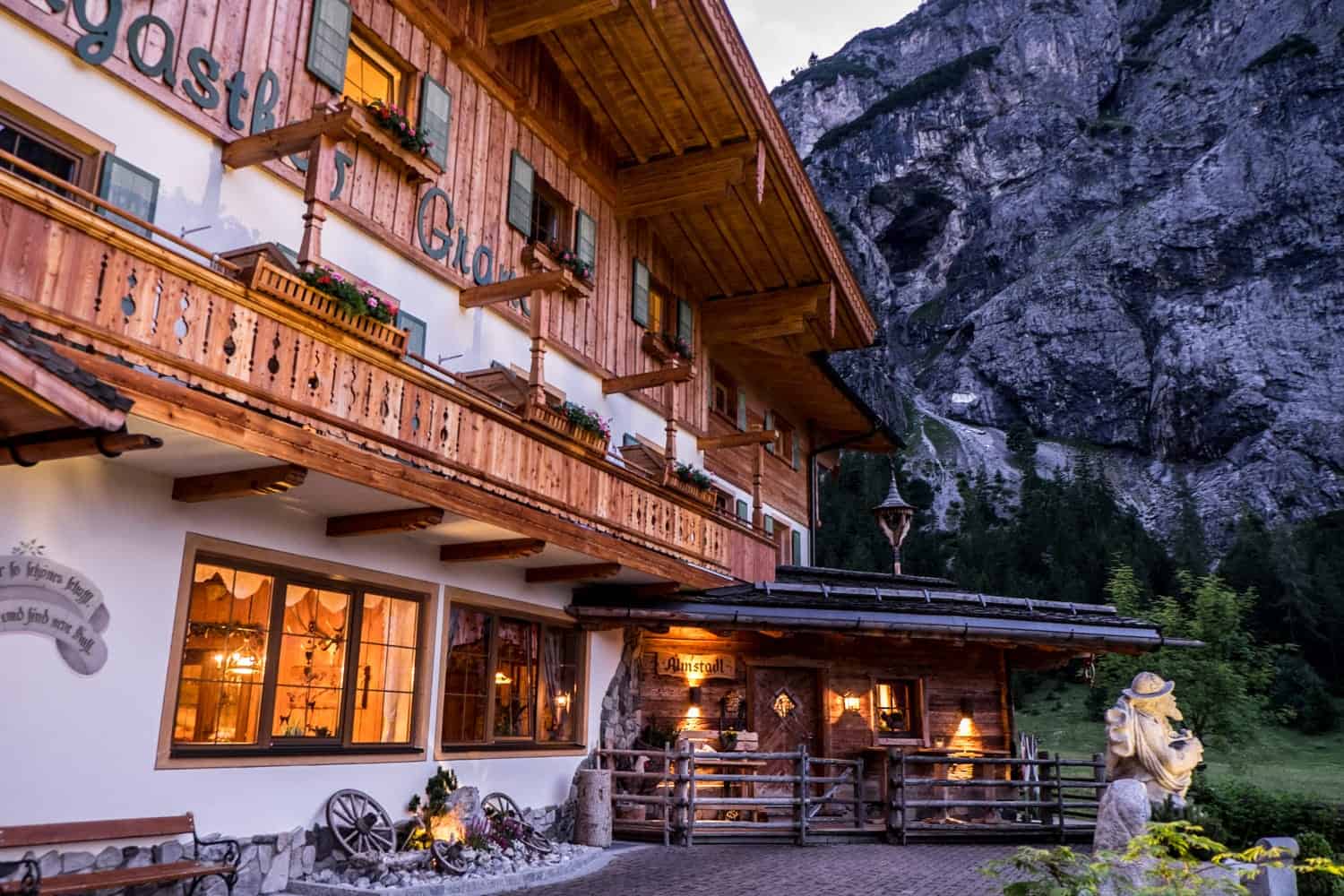 Steinberg am Rofan has been dubbed "the most beautiful end of the world" and is known for its scenic landscape, as the main starting point of mountain tours and for its river gorges and caves. Located approximately 10 km away from Achenkirch, a trip out here is a memorable drive along a series of small winding roads that are hugged closely by the mountains.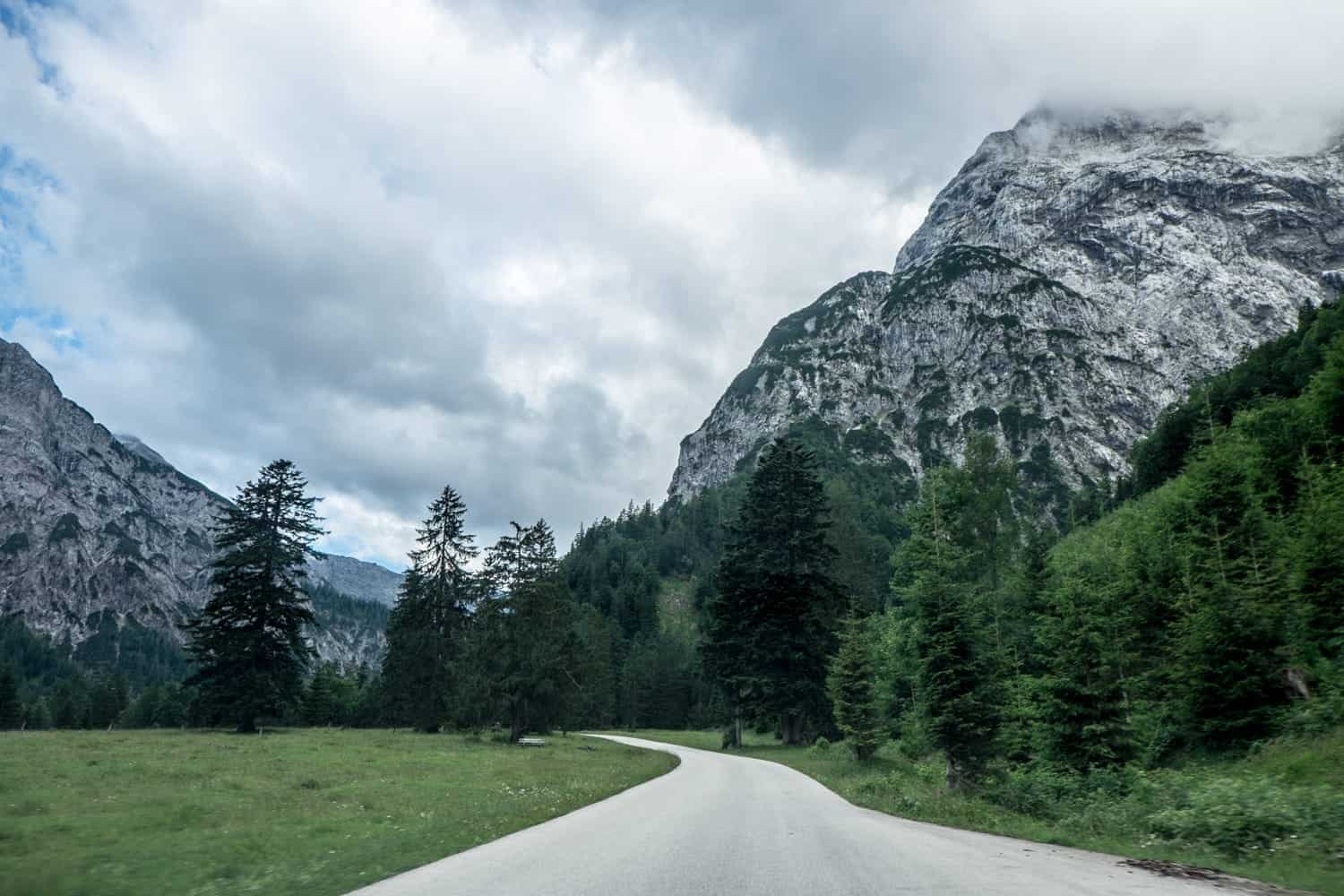 Things to Know About Achensee, Tirol
The Achensee Holiday Card
The Achensee Holiday Card is a 7-day all-inclusive card for use on both the Maurach and Karwendel cable cars, the lake ferry steamer, the steam railway ride from Jenbach to Maurach and for entrance to nine attractions in the area. The inclusive price of 68 Euros (available from local tourism offices) also includes access to the public Wi-Fi system and local buses.
The Rofan cable car, in Maurach, is open in both summer and winter. Because of its location next to the lake, this area is incredibly popular with sports enthusiasts.
Summer in Achensee at a Glance
Summer mountain railways: Rofan cable car in Maurach and the Karwendel mountain railway in Pertisau.
Four lake ships
One steam cog railways
Five campsites
500km of signposted hiking trails
12 climbing areas
Eight via Ferrata routes
250km of cycling and mountain biking trails
Three paragliding schools
Five sailing and surf schools
18-hole golf course
Plan your Adventurous Summer in Achensee, Tirol
For further information on planning your summer trip to Achensee and all the activities, trips and tours available, visit the official tourism website for the Achensee Sport & Vital Park.
Where to stay in Achensee, Tirol
As I was in a small group, we shared an apartment in the village of Achenkirch (30-minutes drive from central train station Jenbach). A village of little over 2,000 people, it has everything you need for a relaxing stay in a more tucked away setting. The Tiroler Madl Chalet became our cosy mountain home and it just a few minutes walk from the northern end of the Lake Achensee and the very centre where you will find all the stores and restaurants. Fully equipped with all amenities, each of the five-room can sleep up to four people (a double bed and bunk beds). That's one fun chalet with a group of friends!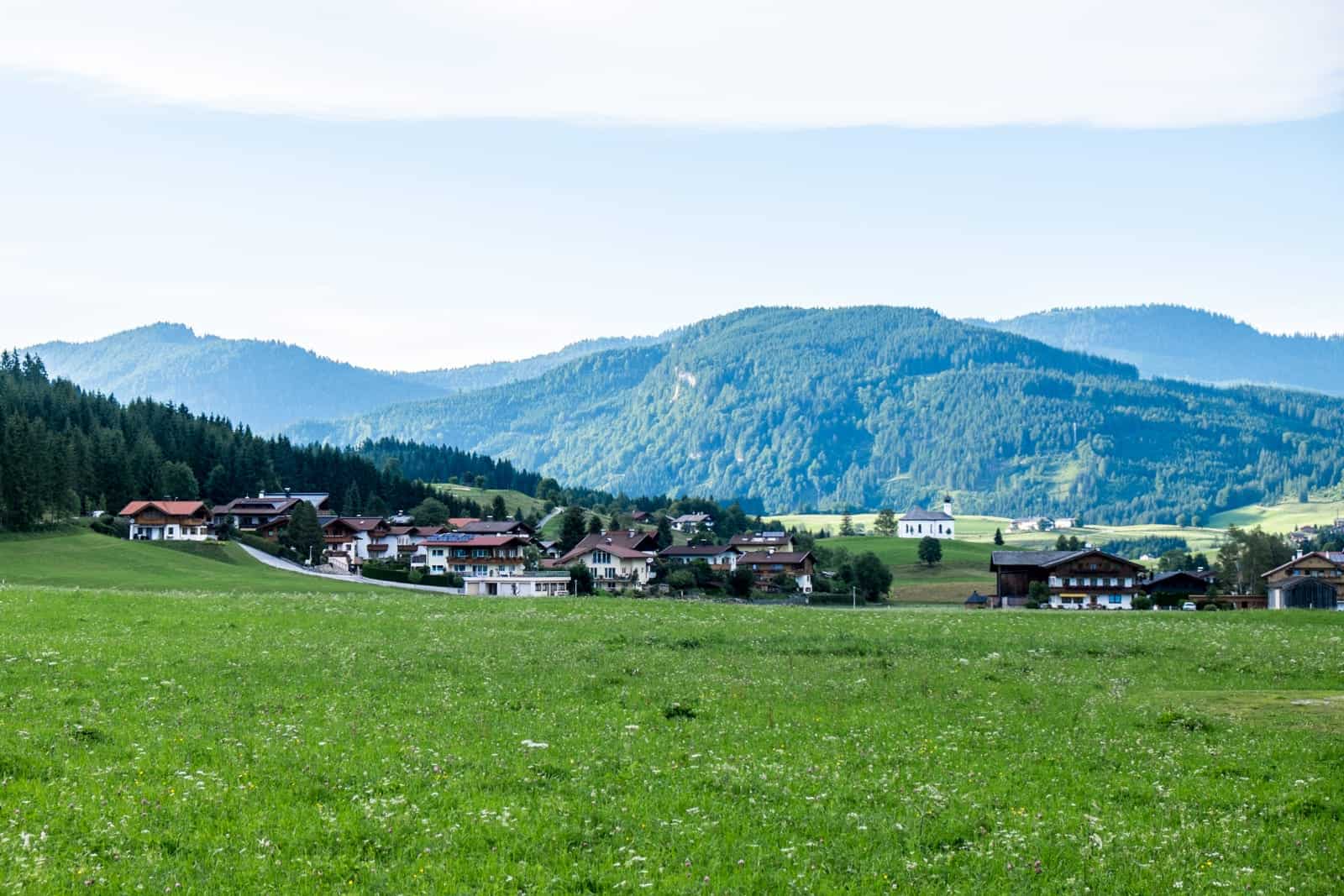 This trip was a part of the #Blogville Europe campaign showcasing the Emilia Romagna region of Italy and two regions of Tirol (one being Achensee). I took a train from Emilia Romagna to Tirol, which was a beautiful adventure in itself. All opinions of my daily adrenalin-fulled sporting endeavours remain my own.