Disclaimer: This post contains affiliate links to handpicked partners, including tours, gear and booking sites. If you click through or buy something via one of them, I may receive a small commission. This is at no extra cost to you and allows this site to keep running.
Finnish culture cites a close relationship with nature. With the rules of Everyman's Right to Roam, the outdoors of Finland belongs to all.
It wasn't until I adventured through Finland's Southwestern landscape that I truly understood what Everyman's Right in Finland meant and the sense of wellbeing that defines the national ethos.
The core of the Finnish culture is about having a close relationship with nature, and the right to roam philosophy is well versed here.
It comes as no surprise that the country's national parks, islands, lakes and open spaces are preserved – they are considered an important part of the natural heritage and the most treasured attraction for locals and international visitors alike. Importantly, Finns know all too well the health benefits of being within such vast, open spaces and as a result, introduced the concept of Everyman's Right law to make them freely accessible to everyone.
The outdoors of Finland belongs to all.
Right to Roam in Finland: What Nature is Freely Accessible?
Everyone can roam free in the rather large garden of Finland. Rules permitting, every single person is free to visit every open space, and by that I mean:
188,000 lakes
35 national parks
2,212 hectares of restored forest
7,000km of marked trails
3,000 picnic sites
2,380 ancient heritage sites
312 protected buildings and thousands of islands
That's even before you've thought about swimming, kayaking and boating in the lakes, seas and beaches.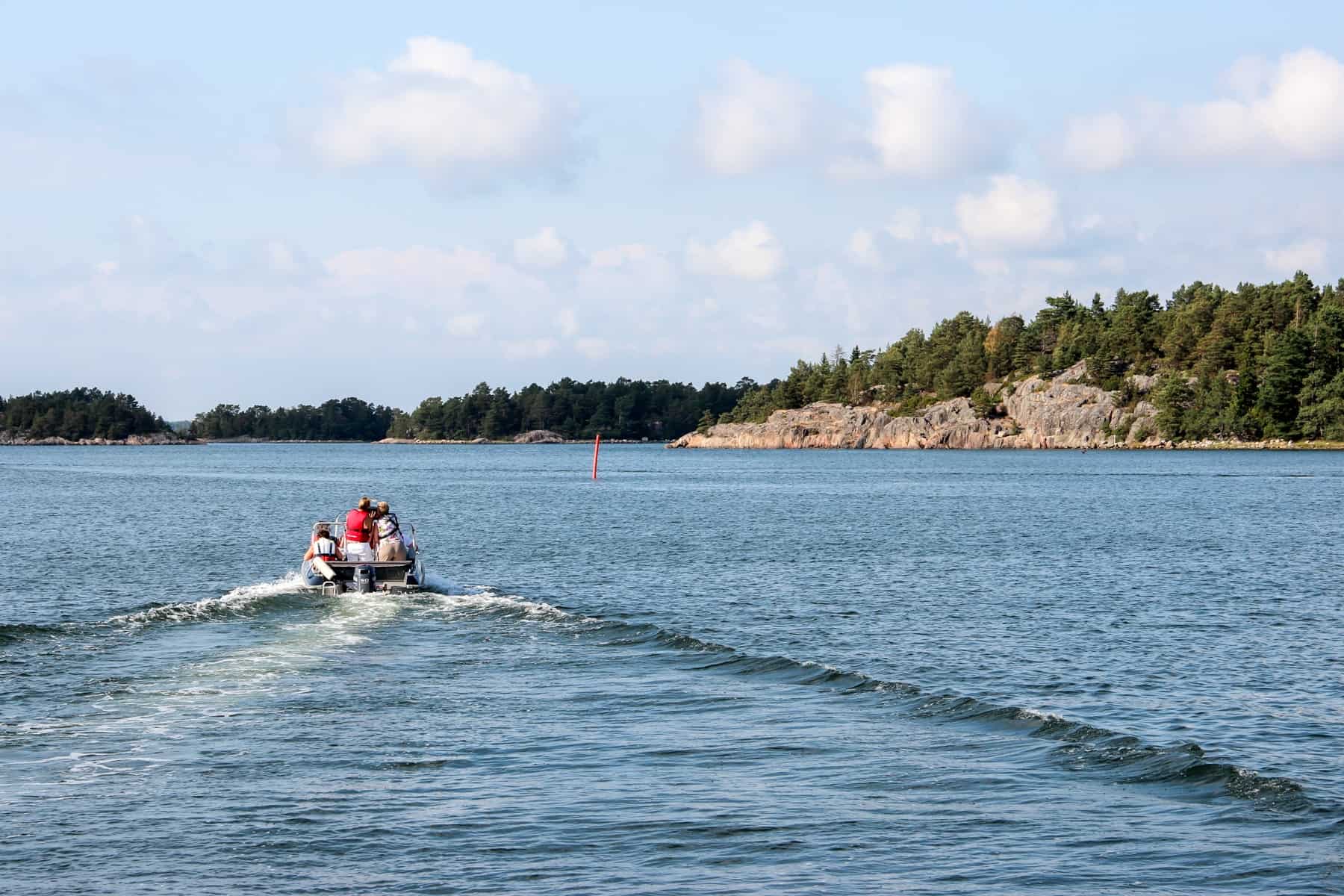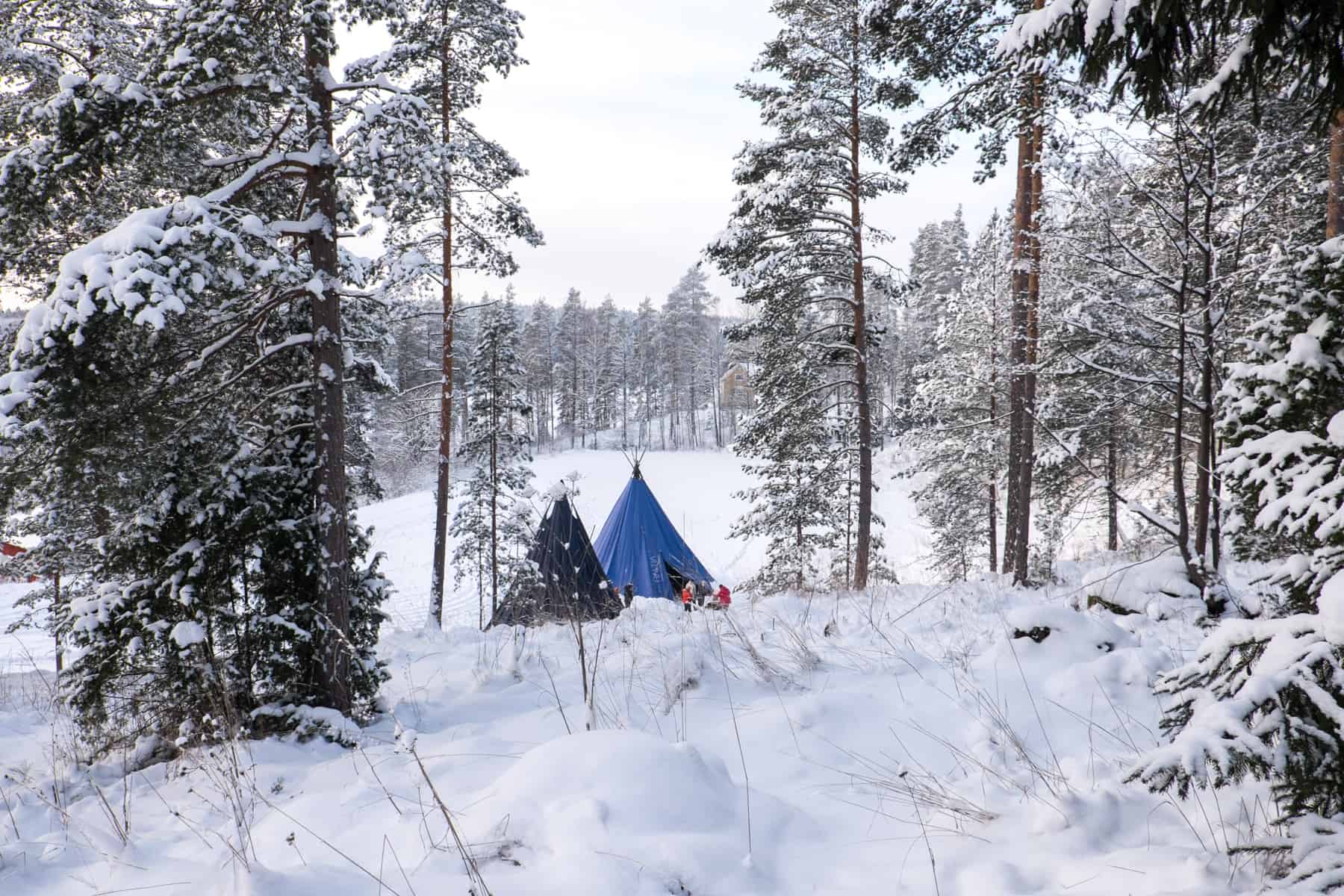 Welcome to outdoors Finland. I learnt all about this at the Finnish Natural Centre Heltia that sits on the edge of Nuuksio National Park, on a trip in association with Visit Finland.
This ecological centre, which opened in 2013, not only exists to educate and promote nature conservation, but it's a hub where people can come and plan everything from small walks to grand treks with outdoors experts. They even have map services, because everyone loves maps (and in the more remote parts of Finland you really need them).
Experiencing Everyman's Right in Finland
Southern Finland Nature Focus
According to the National Heritage Services (NHS), more than half of the turnover of Finland's tourism comes from the Helsinki area and more than half of Finland's foreign visitors come here for nature. Closer to home, it has been said that there's been an increasing unfamiliarity of urban residents with nature, especially in Helsinki (the lures of city living). Therefore, encouragement of the great outdoors is heavily promoted in this region, with more than half of the NHS workers situated in Southern Finland.
It really is a big deal down there.
Silence.
Serenity.
Spaciousness.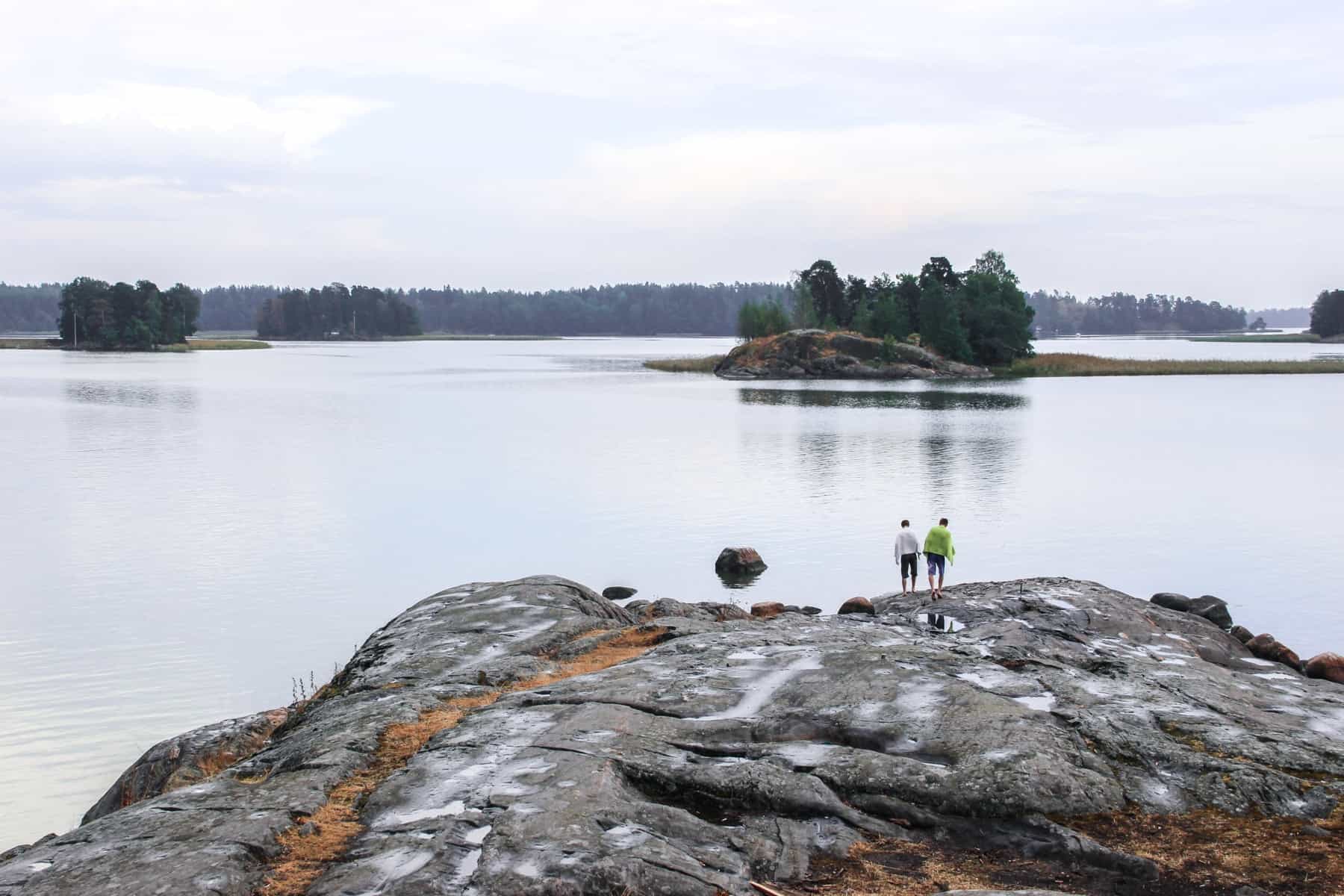 Visit Nuuksio National Park
Around 30 minutes from the centre of Helsinki is the incredible forested and lake paradise of Nuuksio National Park. Now I'm one of those people who, after seeing the Himalayas, can't help but see a lot of natural space as inferior, but Finland pretty much surprises you – especially with space like this so close to the chic capital city.
After a mini trek through the marked paths of the forest, we came to the lake, where some swam in the lake waters and others relaxed and reflected. We then cooked sausages and giggled around the campfire before trekking out of the park via a different route.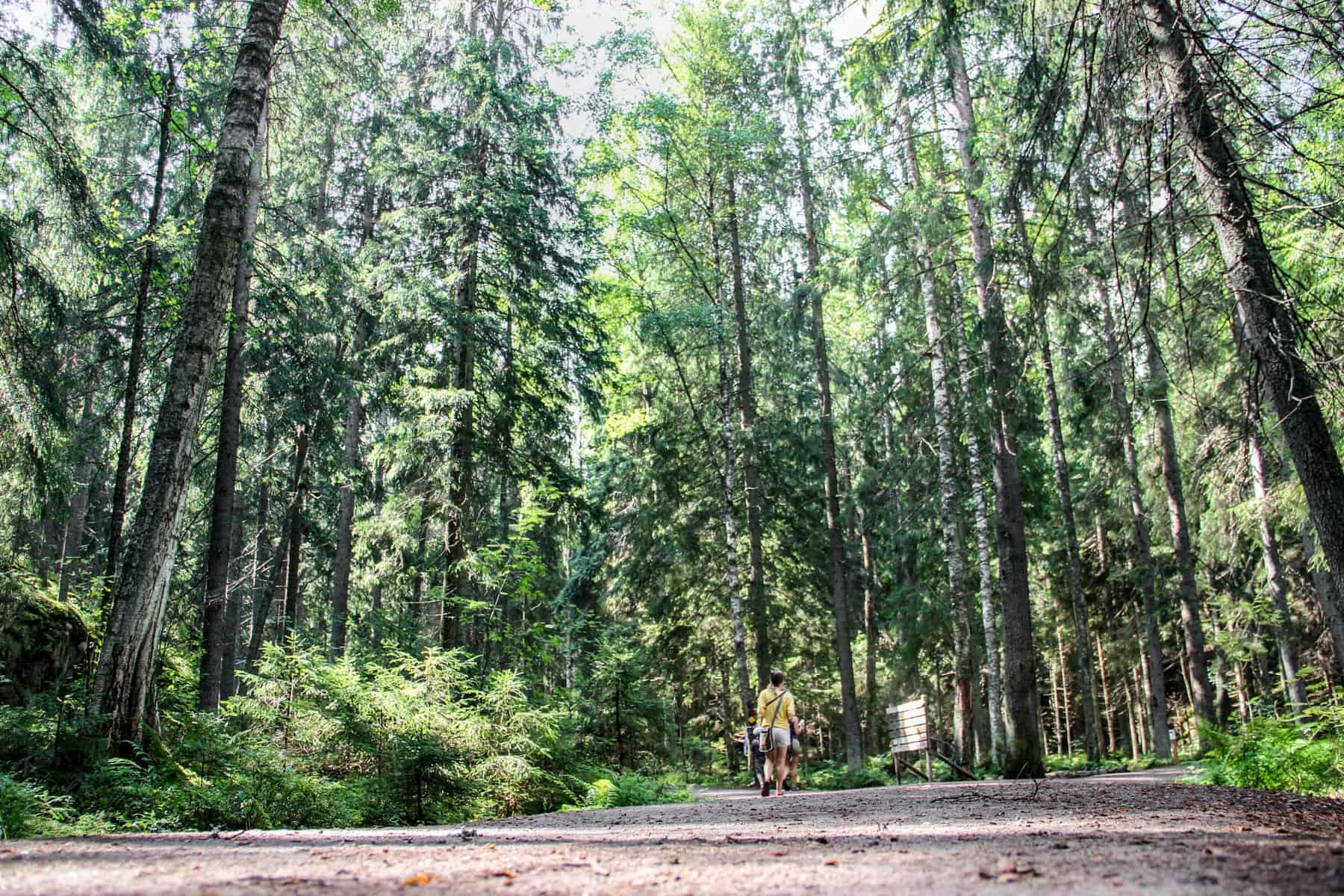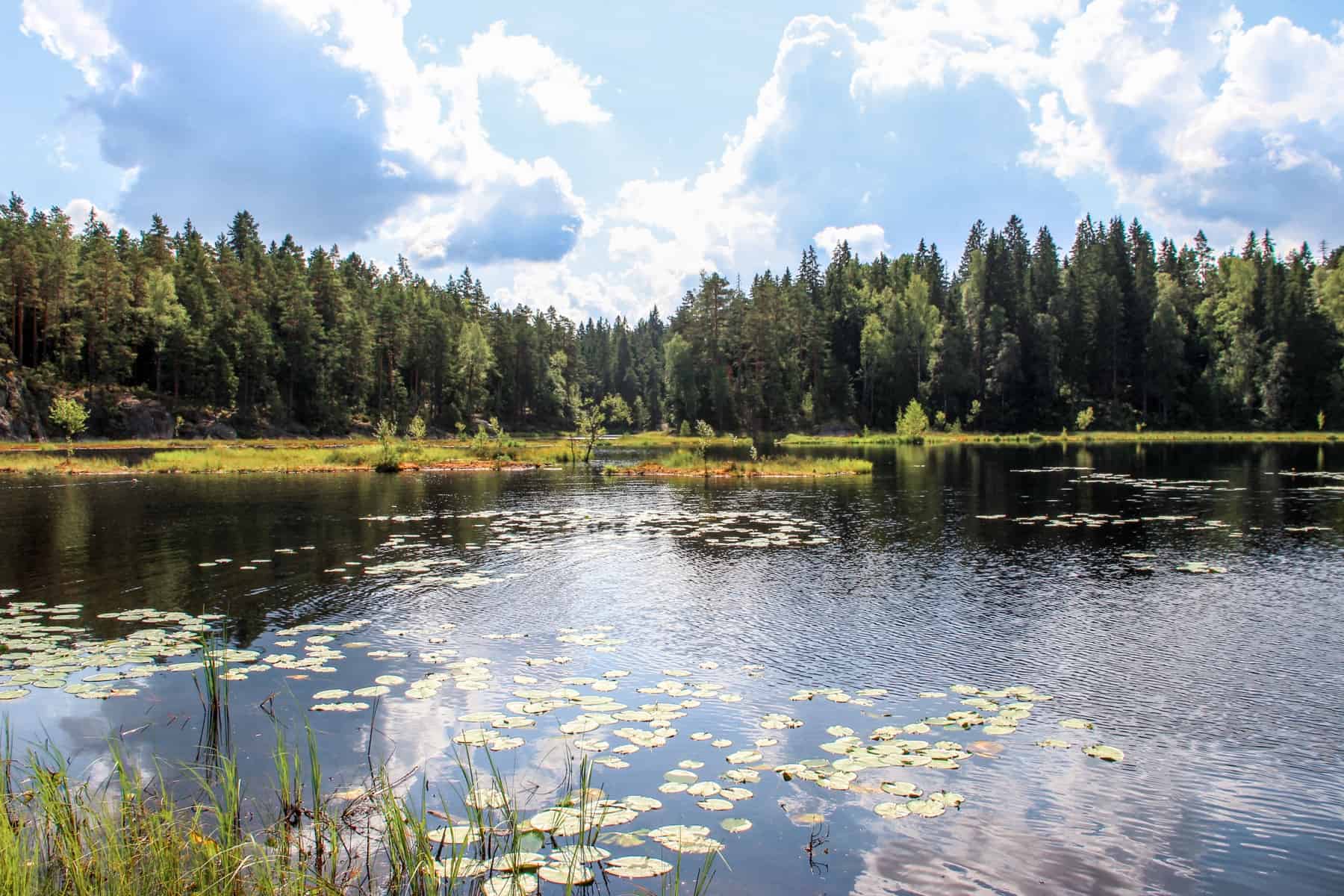 As studies prove, time spent surrounded by flora and fauna and out in the fresh air, increases happiness levels, encourages being active and records a reduction in heart rate, blood pressure and stress hormones. It certainly was a happy afternoon for me. Wouldn't you feel like that surrounded by all this?
Everyman's Right – The Outdoors Revolution
It's incredible how much freedom you have to roam within Finland's natural landscapes, with so many measures put in place to encourage you to get out there and enjoy.
You are allowed to walk, ski, boat and cycle anywhere outside of private yards and fields
You can spend 1-2 days in a tent or on a boat at any spot throughout the country, except on privately owned land
You may swim and wash on the shores of the sea, the lakes and the rivers
Everybody is allowed to pick forest berries and mushrooms, and angling and ice fishing is allowed at lakes without a permit
You can light a fire at any of the designated campfire sites. Firewood is freely supplied by the government, which I thought was a great touch
These are all permissible providing you do not venture on private land or disturb provide property; disturb wild animals and plants; make too much noise; use liquid waste or put rubbish in the natural waters or on land; damage trees, plants and rare species.
Hunting and fishing are restricted activities for which an official permit is required, although the National Heritage Services is making the granting of permits more readily available.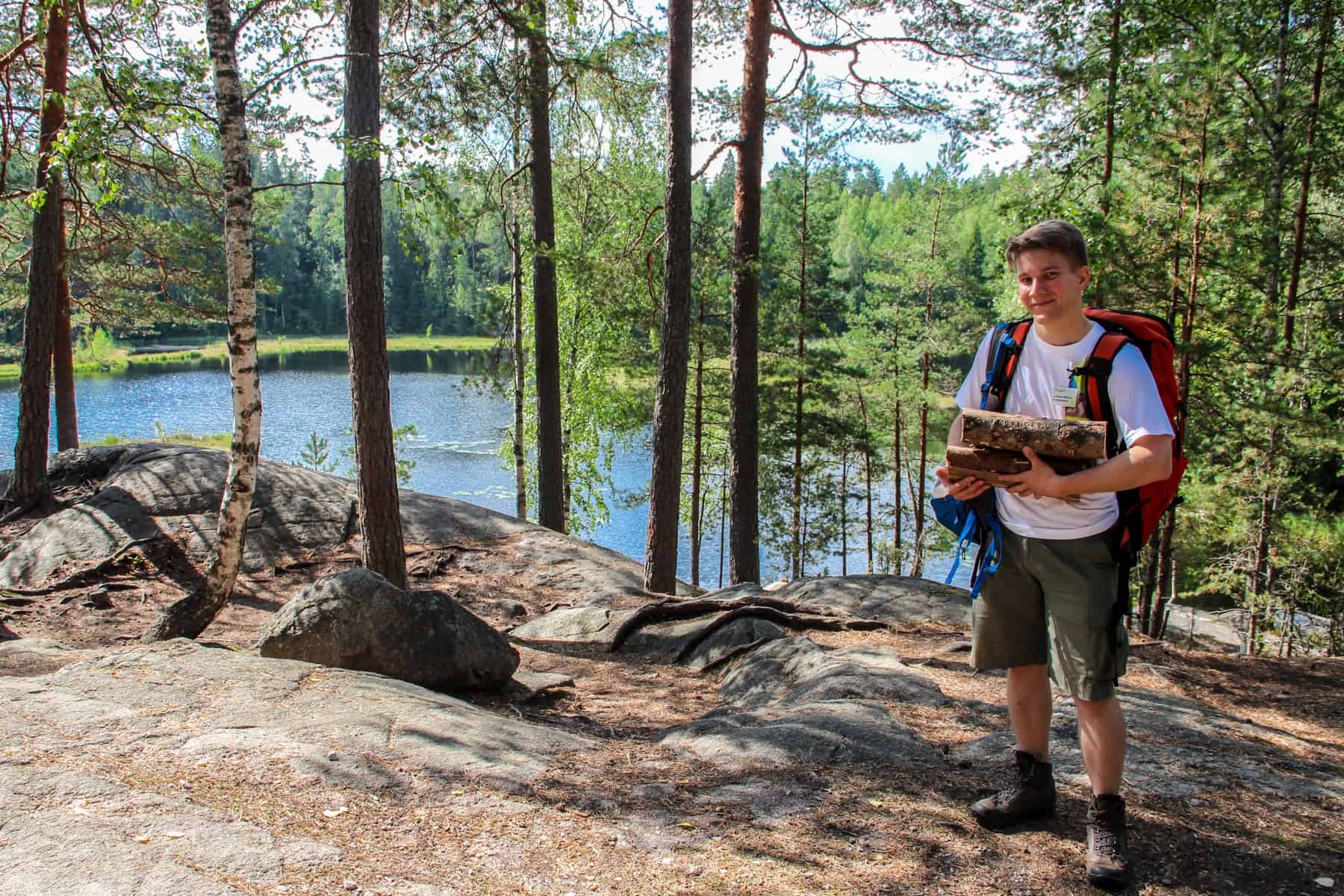 Things To Know About the Freedom to Roam in Finland
For further information on the outdoors life in Finland, check out this comprehensive resource where you will find guides you to the best hiking, cycling and canoeing trails in Southern Finland. Here you can also find all published route guides, download free topographic maps of Finland.