Do you want to celebrate Halloween in Transylvania? Fearlessly revel in Romania in the footsteps of Dracula? Party in his Castle?
You can, if you dare!
Romania is THE place to be for Halloween in Europe and the 31st October marks the first exclusive Halloween in Transylvania trip with G Adventures that promises ghosts, ghouls and frightful fun.
The trip begins in Romania's capital, Bucharest, luring you to the mysterious dwelling of one of horror legend's most fearful figures as you embark on a spooky spectacular tour of Dracula's castle.
Bran Castle in Transylvania is one of Romania's best-known landmarks – a 14th century fortress sitting atop a hillside in the Carpathian Mountains. The monument became home to the world's most notorious vampire, Count Dracula, made famous by Bram Stoker's 1987 novel about the curse of the undead.
You will end your visit with an unforgettable Halloween party on the mysterious grounds of Dracula's dwelling place. It's essential to pack your costume ready for Europe's biggest Halloween celebration, where your scary soirée at Hotel Transylvania will kick off at an outdoor tent gathering with 1,000 fearless, fun-seekers from around the globe.
Tempted to relive a story that's over 120 years old? Halloween in Transylvania is something you'll really want to sink your teeth into.
**** WANT TO JOIN? BOOK HERE! ****
Halloween in Transylvania 2018 Itinerary
Day 1 Bucharest/Bran and the Dracula's Castle Halloween Party
Meet your Chief Experience Officer (CEO) for a briefing and make your way to the site of ageless legend. No trip to Transylvania is complete without an exploration of Dracula castle – the infamous Bran Castle in Romania. It was originally built to protect the border between Transylvania and Walachia, but is now better known as the home to our favourite Halloween vampire. What stories will you find out from the many historians on-site?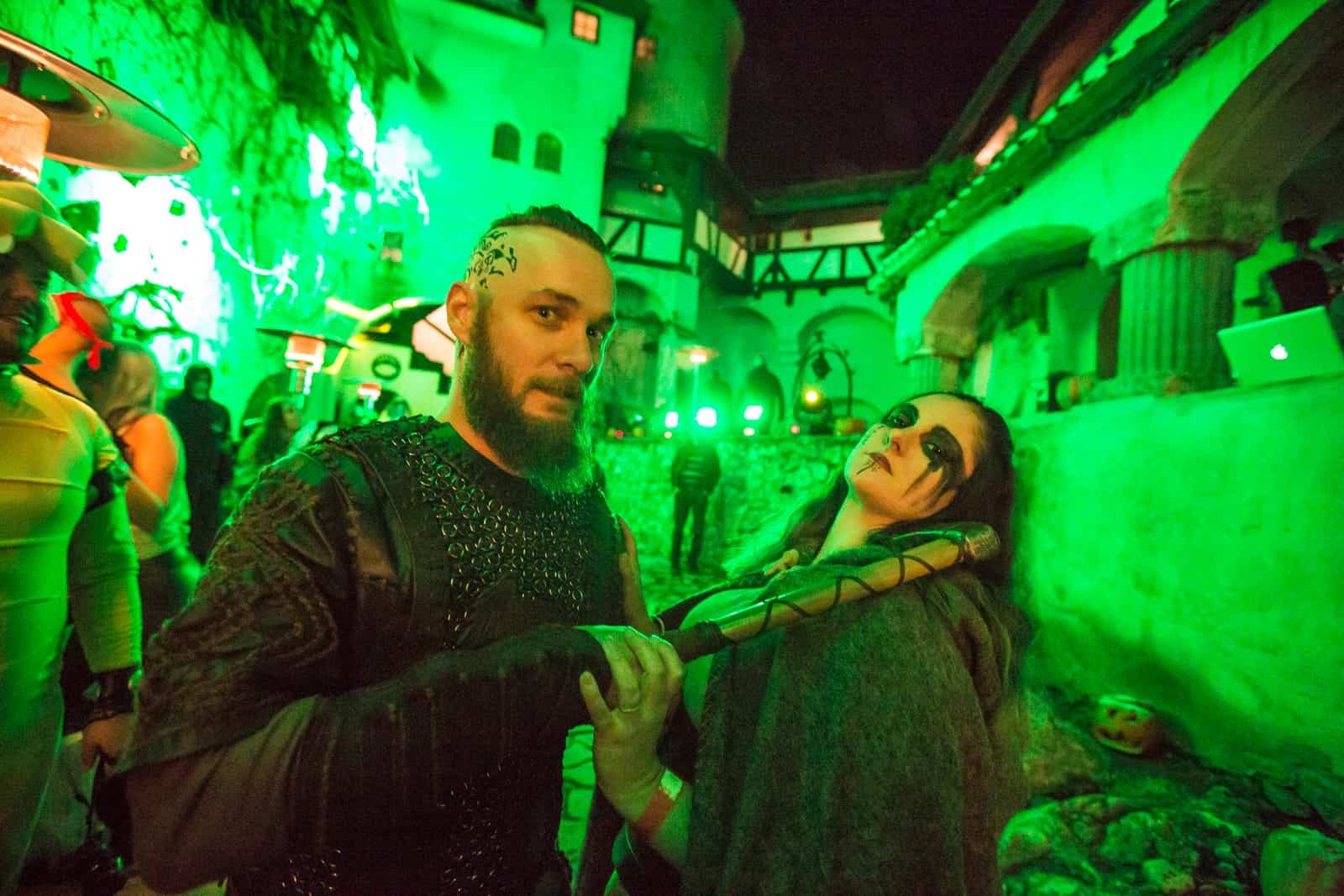 It's then time to don your best costume for an unforgettable Halloween in Transylvania, as you party into the early hours in the exclusive G Adventures party tent, in the shadows of Bran Castle. There will be drinks, food trucks, and a blood-pumping party with hundreds of other thirsty partygoers.





Day 2 Bran/Braşov
Enjoy a free day to explore nearby medieval town of Brasov. Wander the cobble-stoned streets, visit the gothic style Black Church, explore the Brasov History museum, or indulge in nature with a hike or bike ride in one of the area's national parks.
Day 3 Bran/Bucharest
Jump on a shuttle and head back to Bucharest where the tour ends on arrival.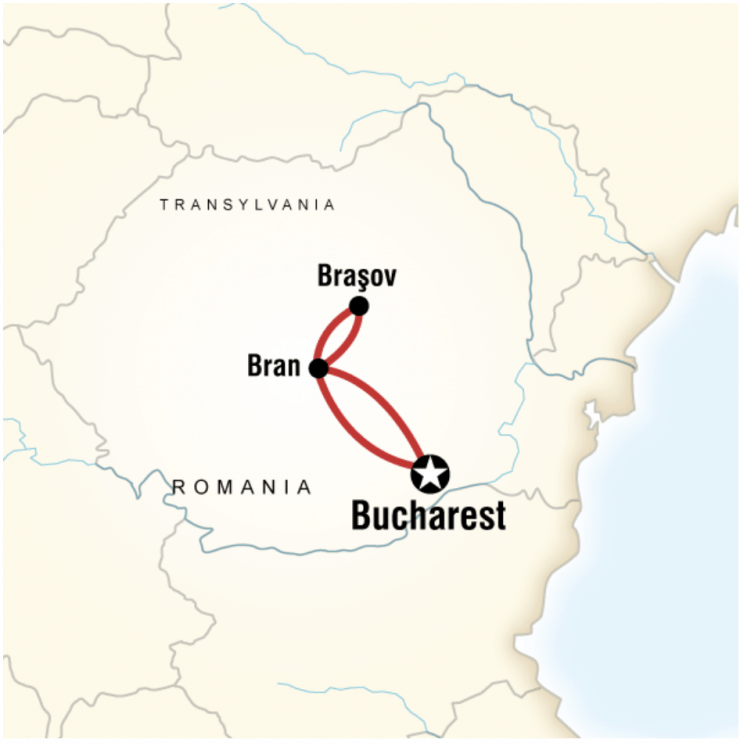 Book Your Space for the Halloween Party in Transylvania Trip Now!
Your Halloween in Transylvania adventure begins from 9am on 31st October!
This three-day tour in Transylvania, Romania includes a chance to see the highlights of the region, with comfortable accommodation, a mix of public and private transport and a few flights of stairs to get to the party at Bran Castle.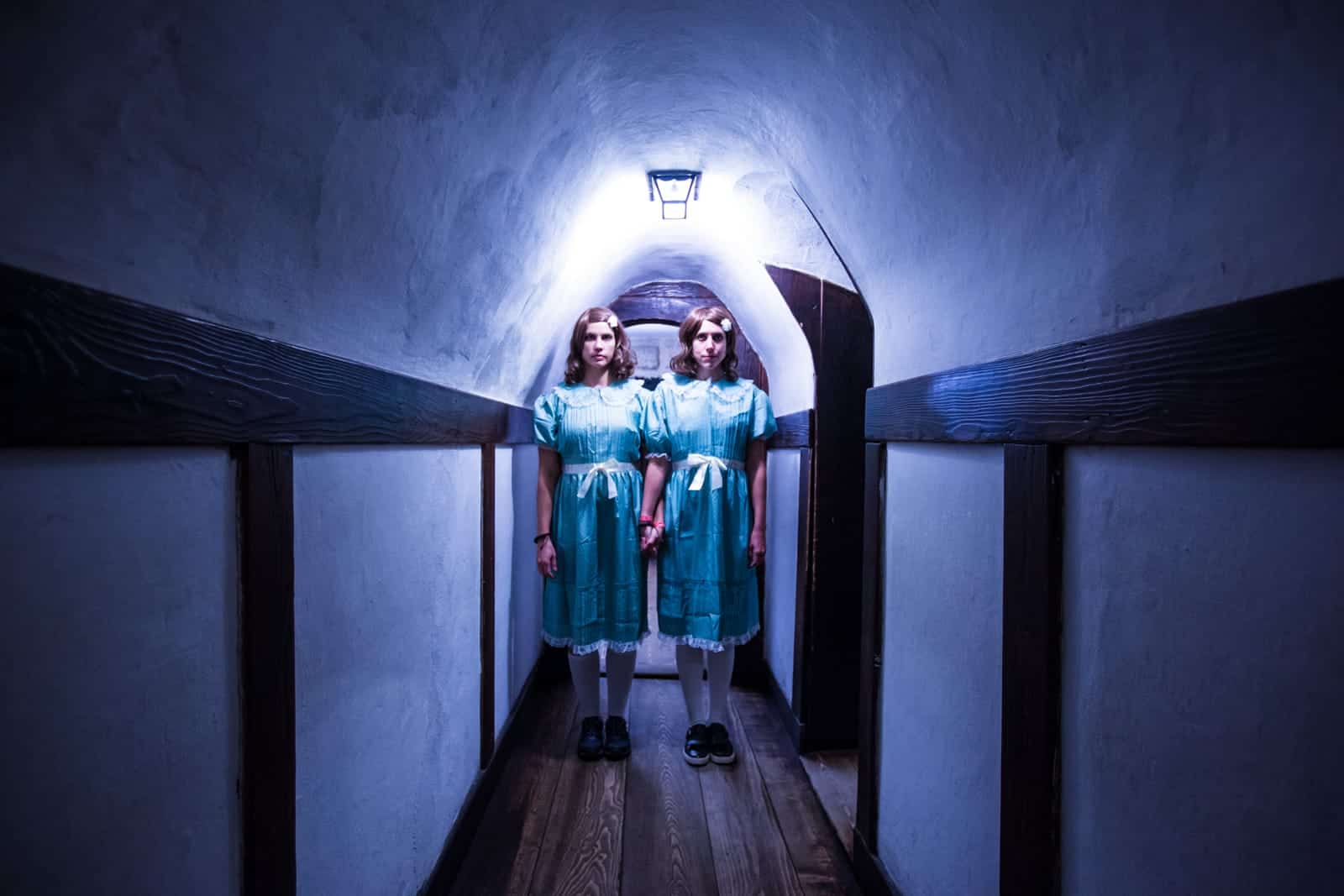 **** BOOK YOUR SPACE NOW! ****
---
This tour promotion is in conjunction with G Adventures, who I have been travelling with for over a decade and of whom I am now affiliated with as one of their 'Wanderers' ambassadors. Will you join me on this adventure? 
---