Disclaimer: This post contains affiliate links to handpicked partners, including tours, gear and booking sites. If you click through or buy something via one of them, I may receive a small commission. This is at no extra cost to you and allows this site to keep running.
Once a year, San Marino relives its long history when it becomes a theatrical spectacle for the Medieval Days festival.
Not many people know of San Marino and how the world's smallest Republic and oldest surviving sovereign state came to life. Or that once a year, it revives this history when it becomes the stage of the eagerly awaited 'Medieval Days' festival.
Revelry in a tiny Old Town enclave perched upon a mountain peak surrounded by the Italian territory of Emilia-Romagna on all sides, an independent city-state built on a long cultural tradition of freedom and self-governance.
Every July, San Marino entices people within its ancient walls to experience the microstate's centuries-old stories in its medieval village, where participation in the Medieval Days Festival is strongly encouraged.
For three days, myself and German travel writer friend, Susi became honorary medieval noble princesses, where the simplicity of hiring a traditional embroidered dress allowed us to culturally immerse ourselves in the all-day and all-night festivities with character.
If there's a memorable way to understand the past of a unique country, this is it.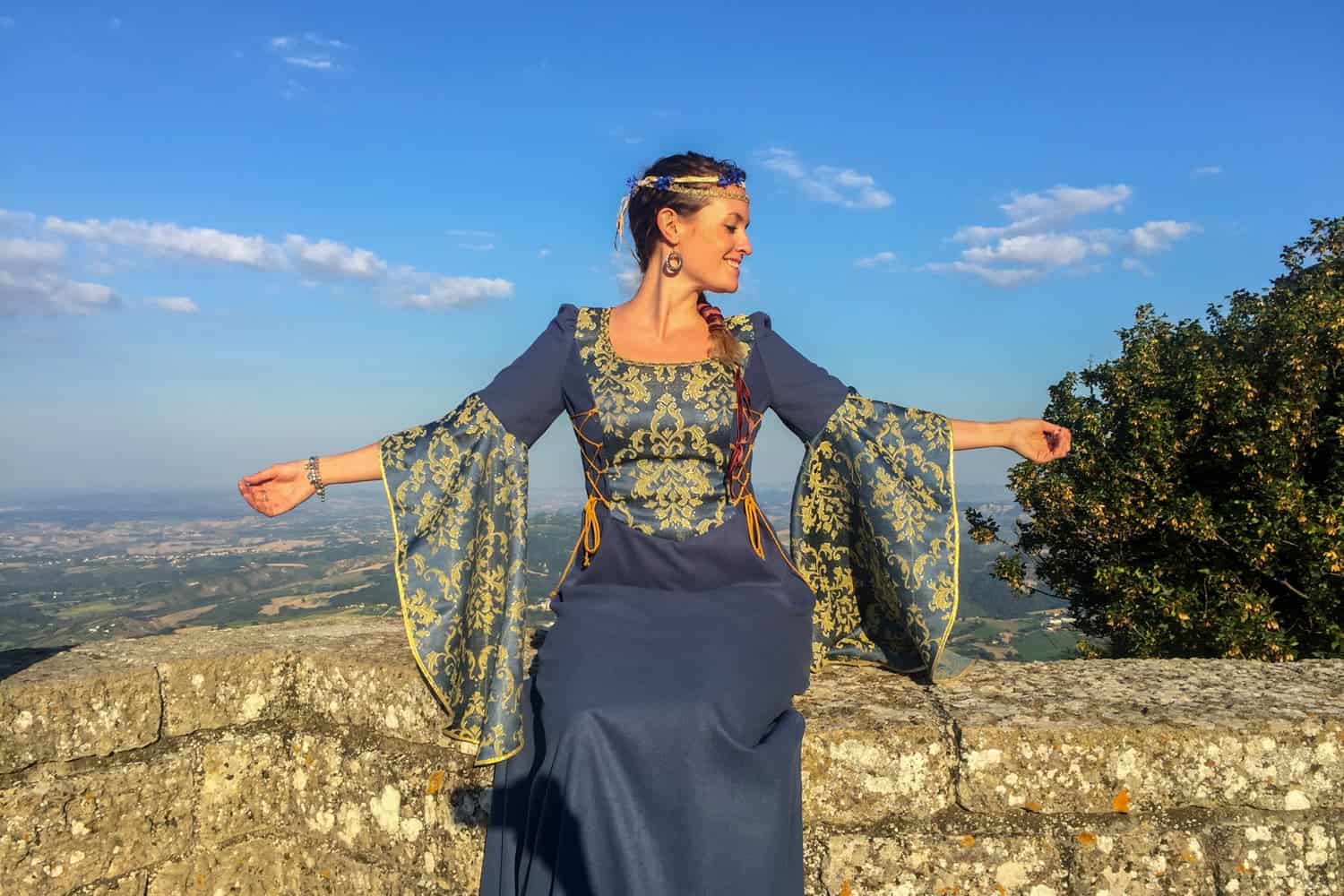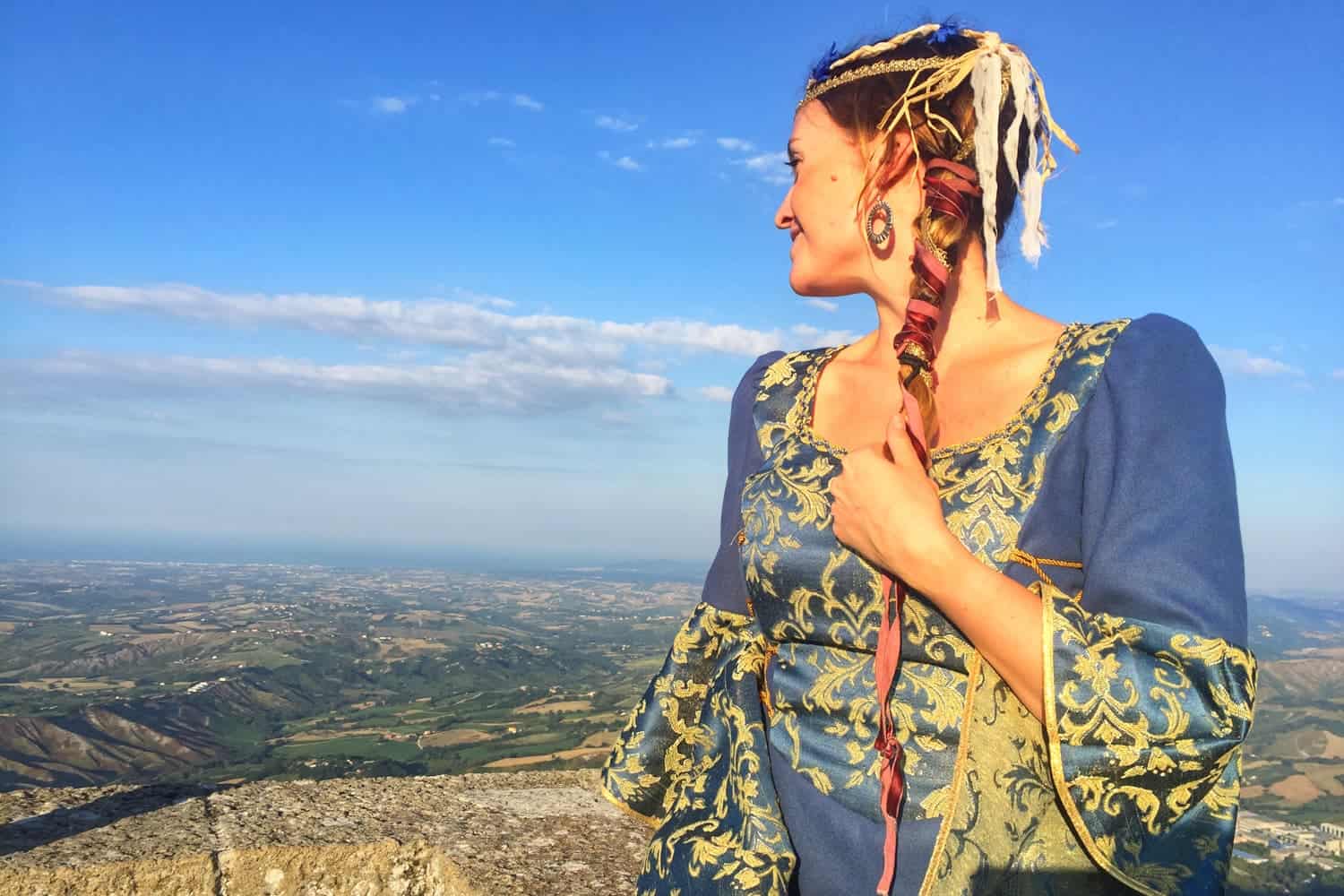 The aged streets rumbled with the sound of drums and the excited commotion of the crowds who followed the trumpeted band and bagpipes.
Ritual and tradition were re-enacted as medieval locals invited you into their castle towers, entertained in costumed parades, or encouraged you to revel in their courtly games, like archery, falconry and sipping on mead (honey wine).
Street performers appeared on every corner, alongside ancient craftsmen such as coin makers, potters and natural oil makers selling their wears.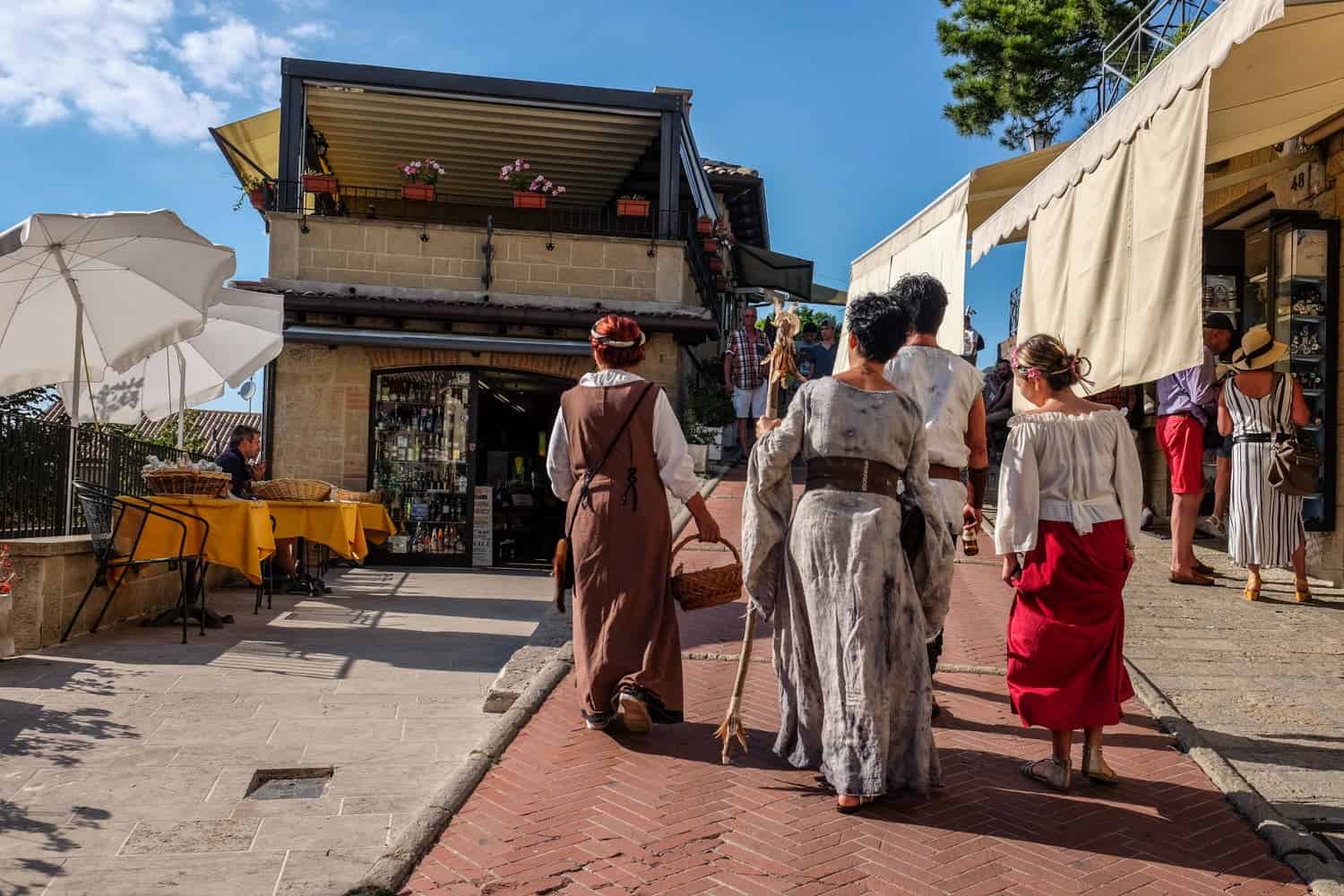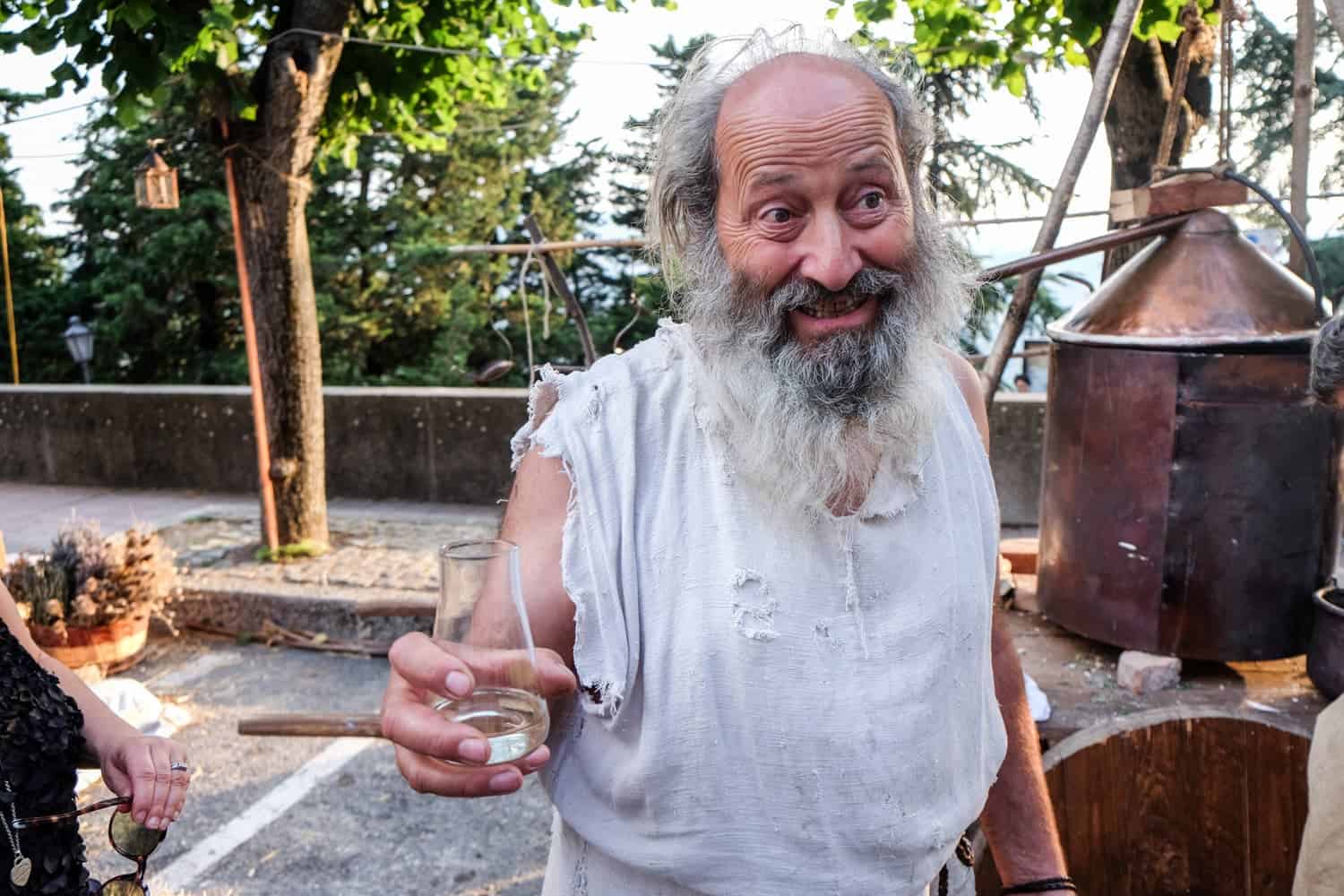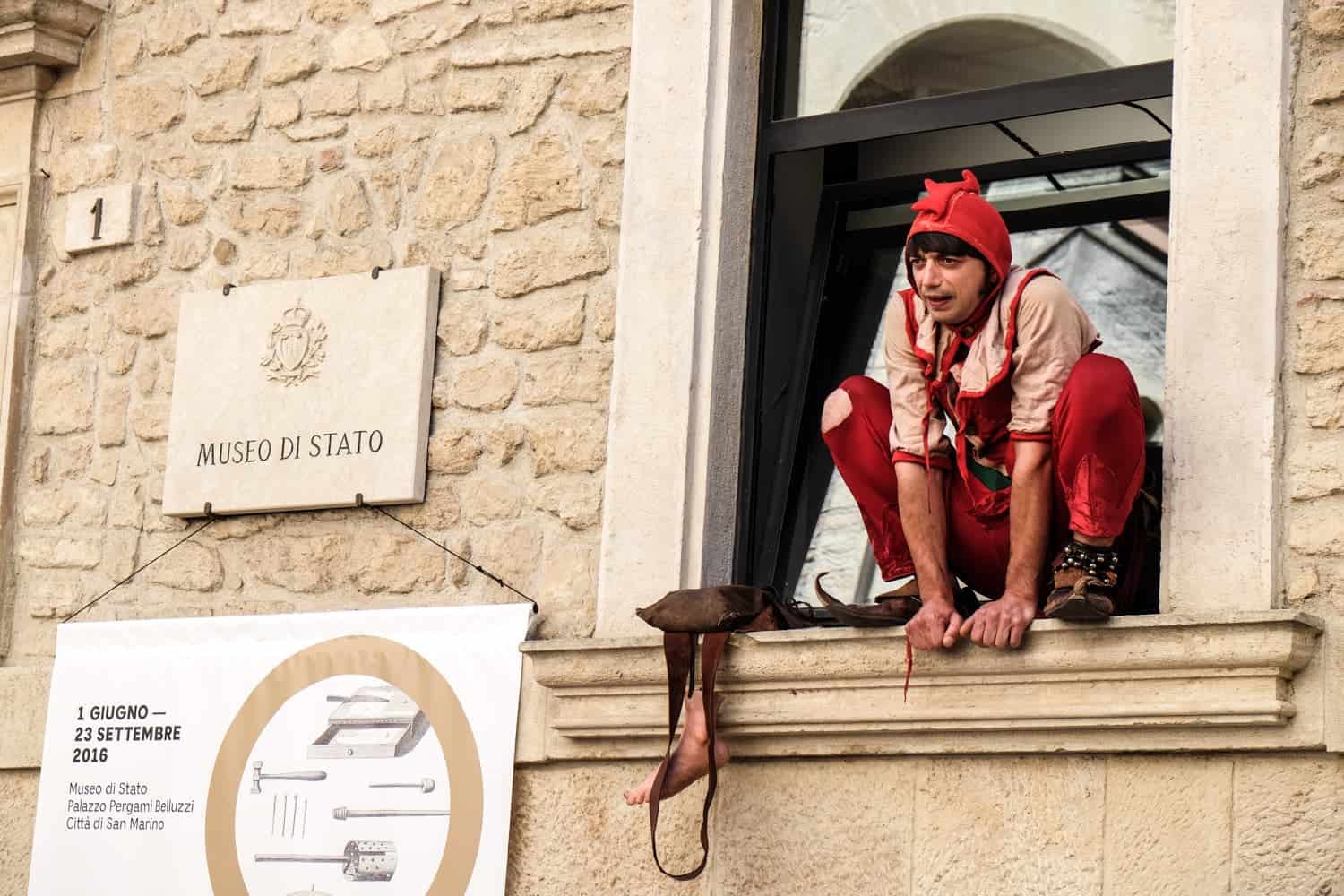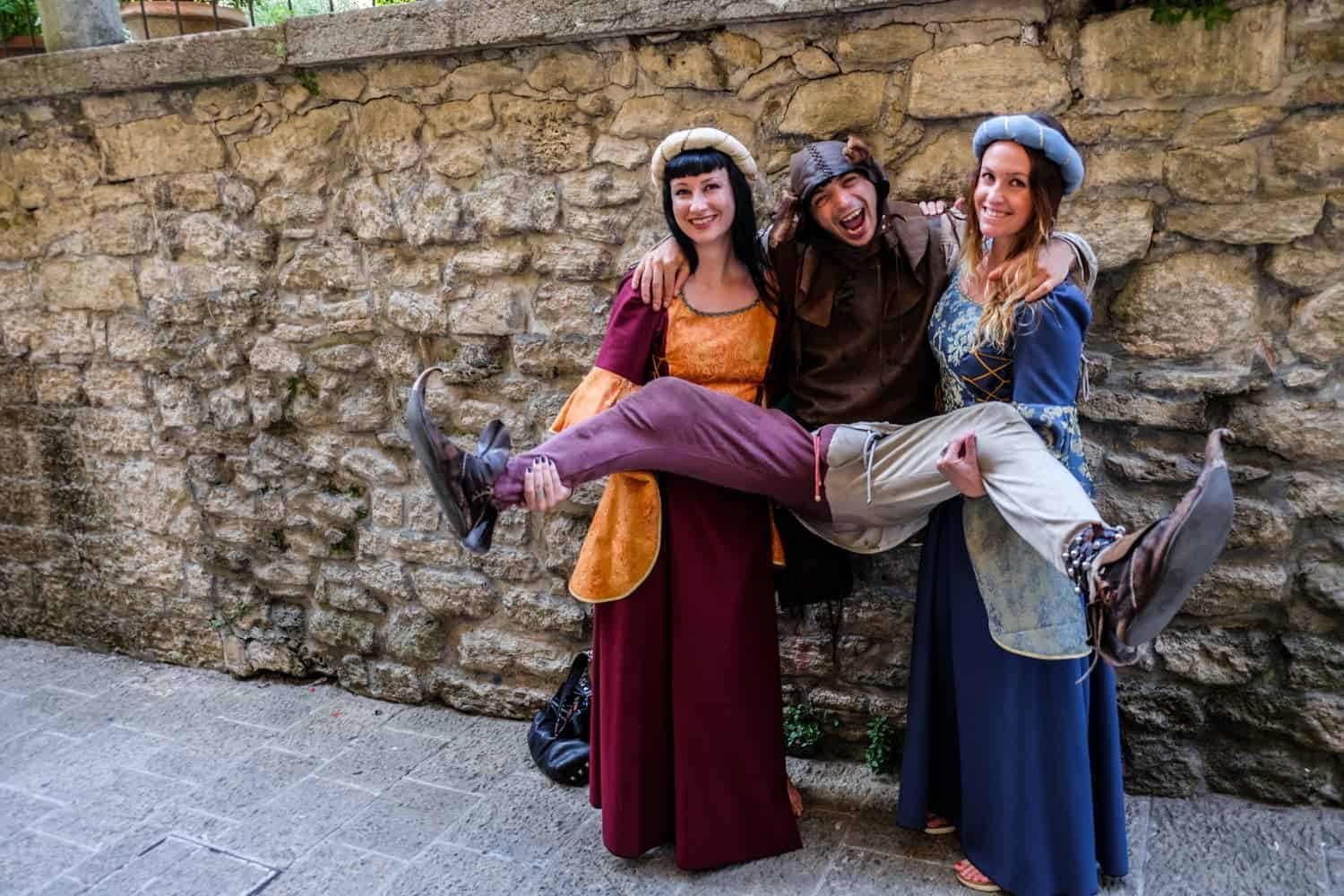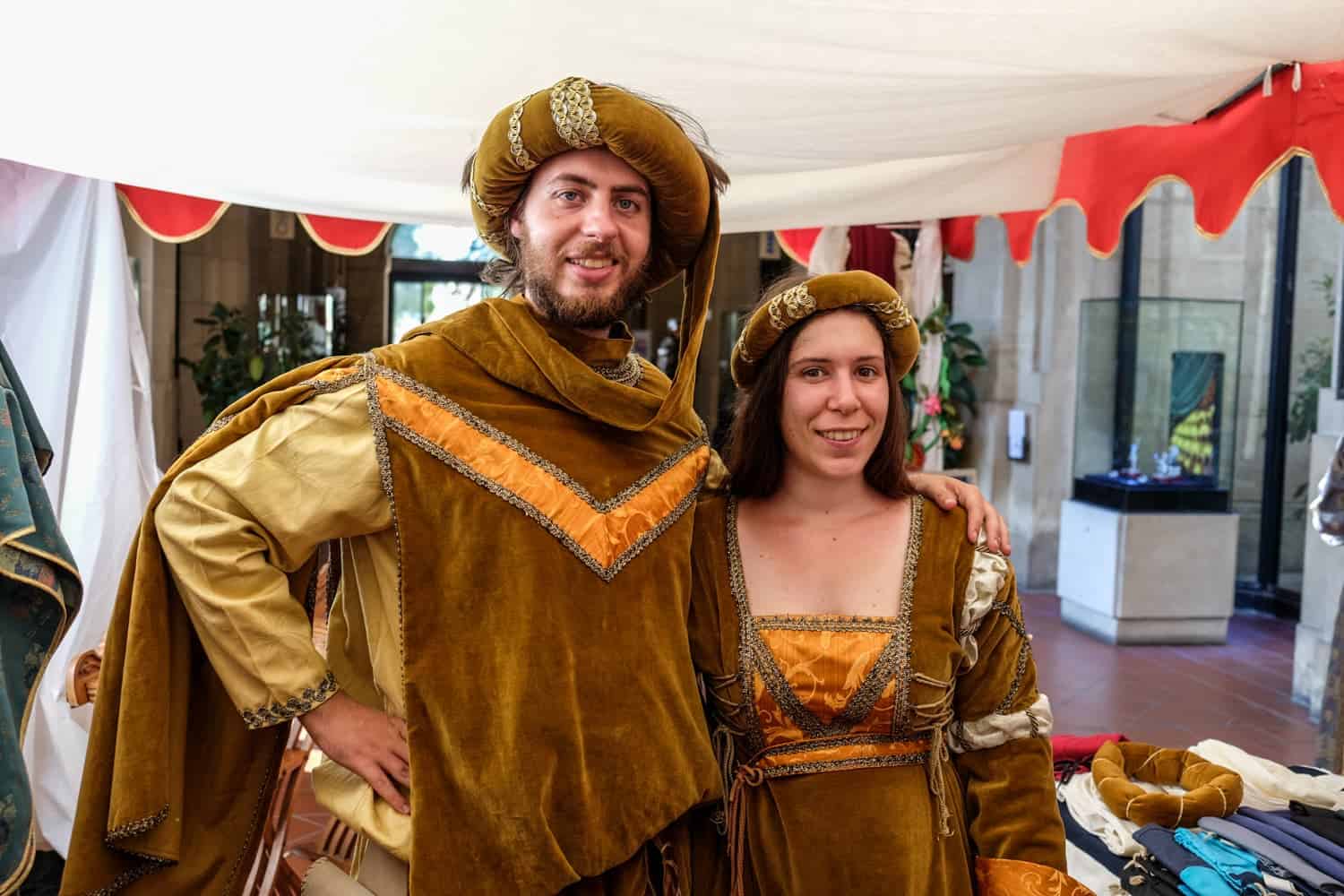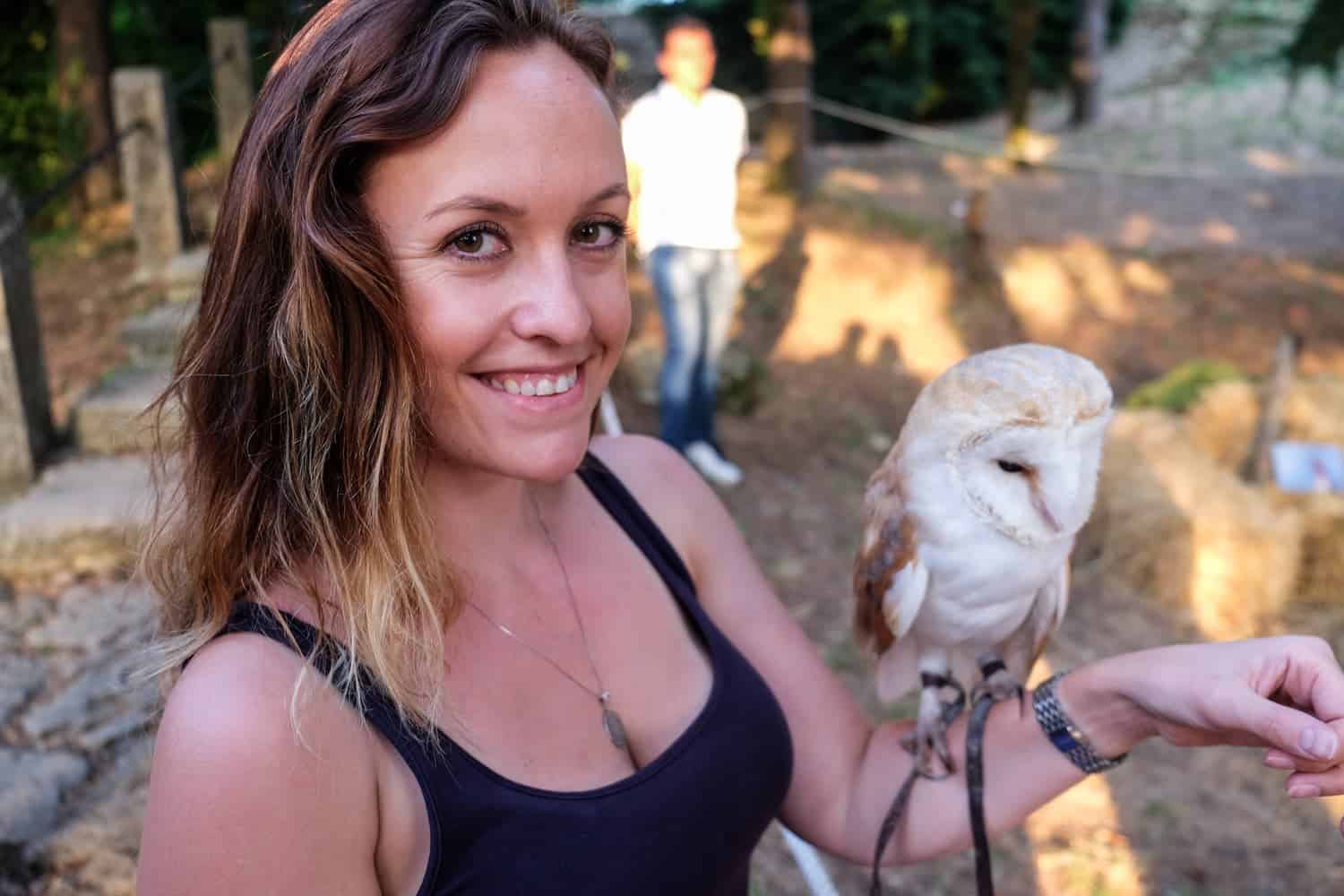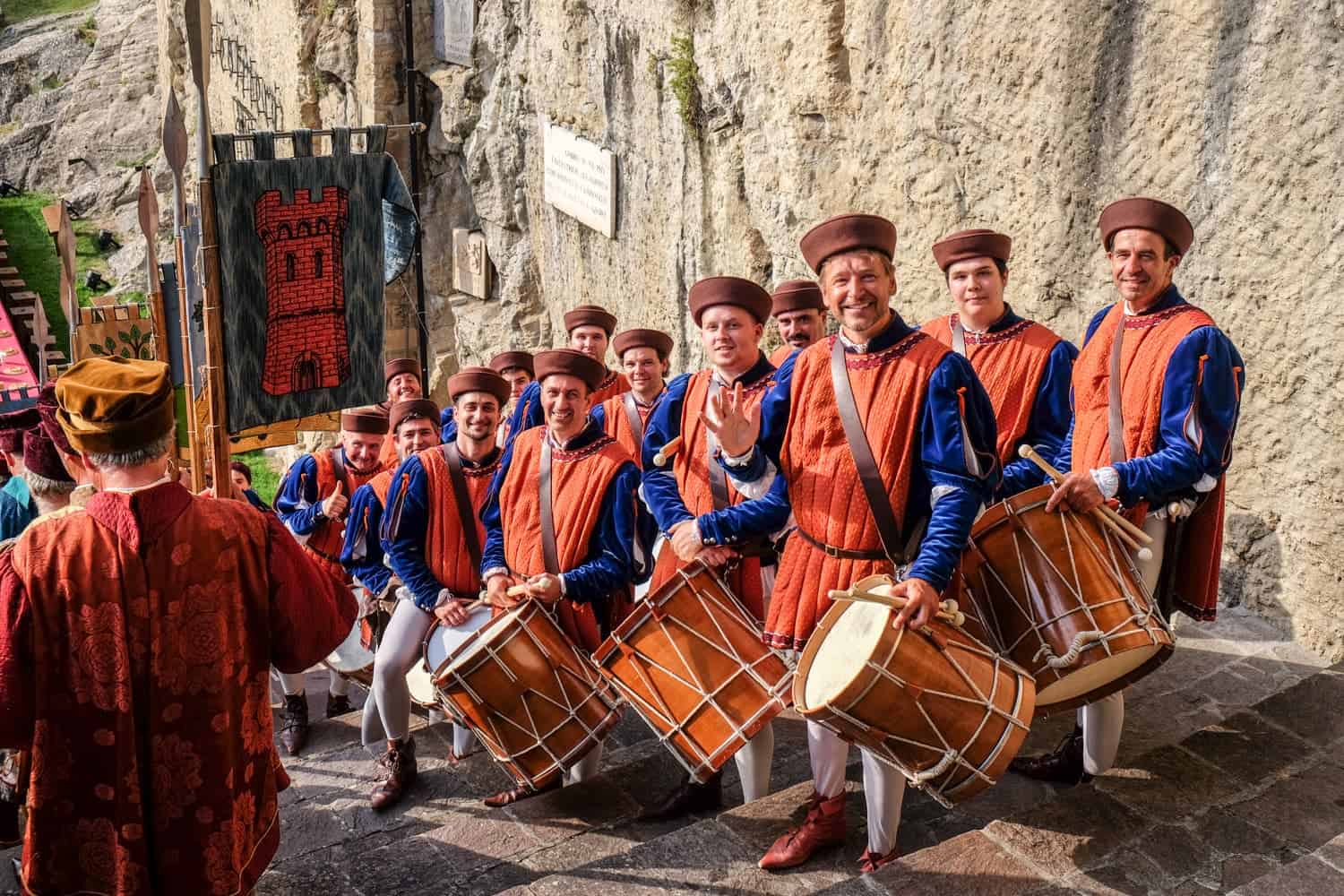 San Marino prides itself on the concept of time travel – to relive bygone centuries through all the senses – and this tiny country is big on its offering with its Medieval Festival.
Towers, palaces and fortification walls that pave the history of this city on a mountain ridge, whose origins lie in the disputes of neighbouring and rivalling families of Malatesta and Montefeltro during the Middle Ages that led to the fortification of villages and strategic points.
It has a deeply rooted culture and unique societal systems that govern its still independent and unique positioning, and agriculturally rich landscapes marked by farm-to-table culinary and winemaking traditions.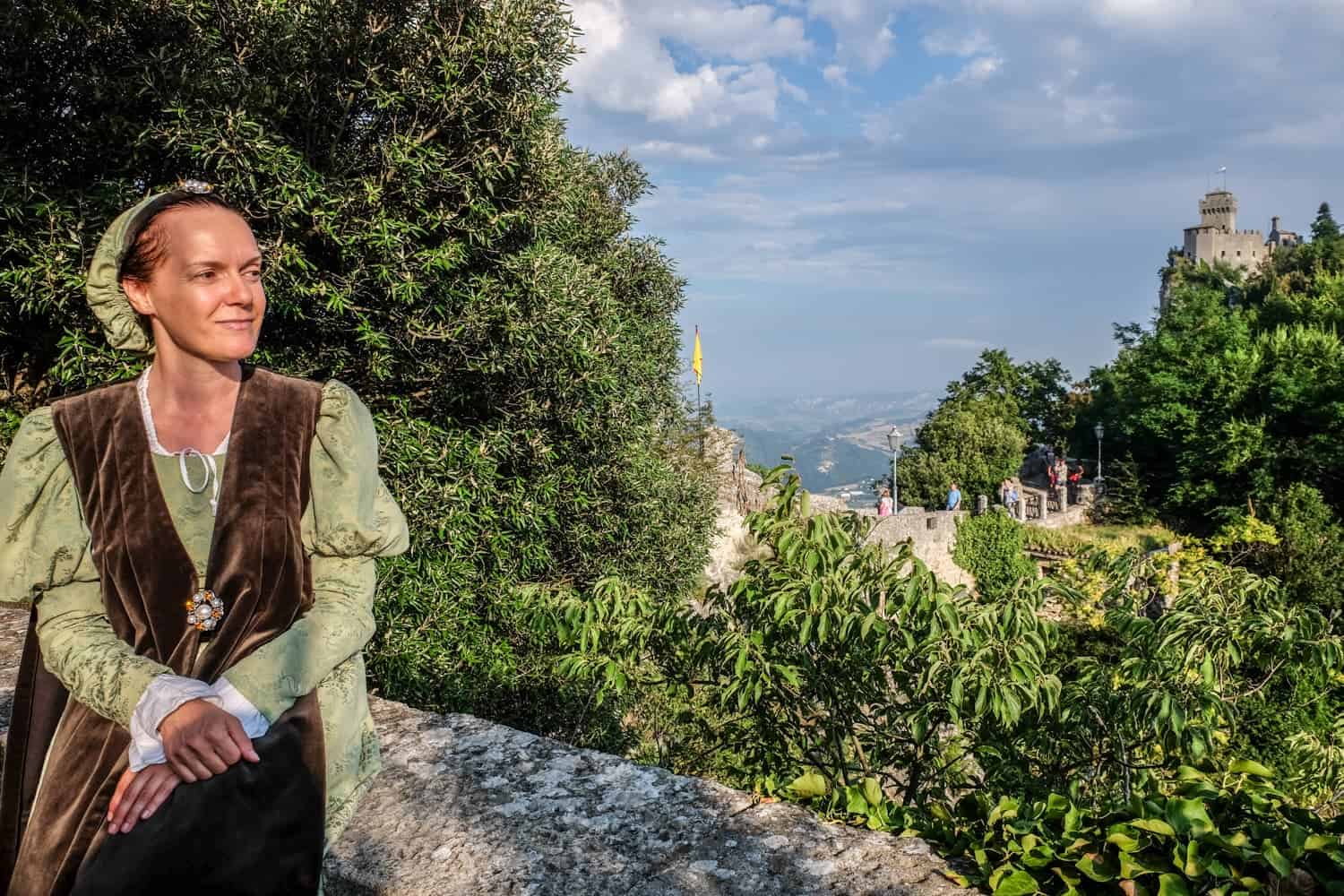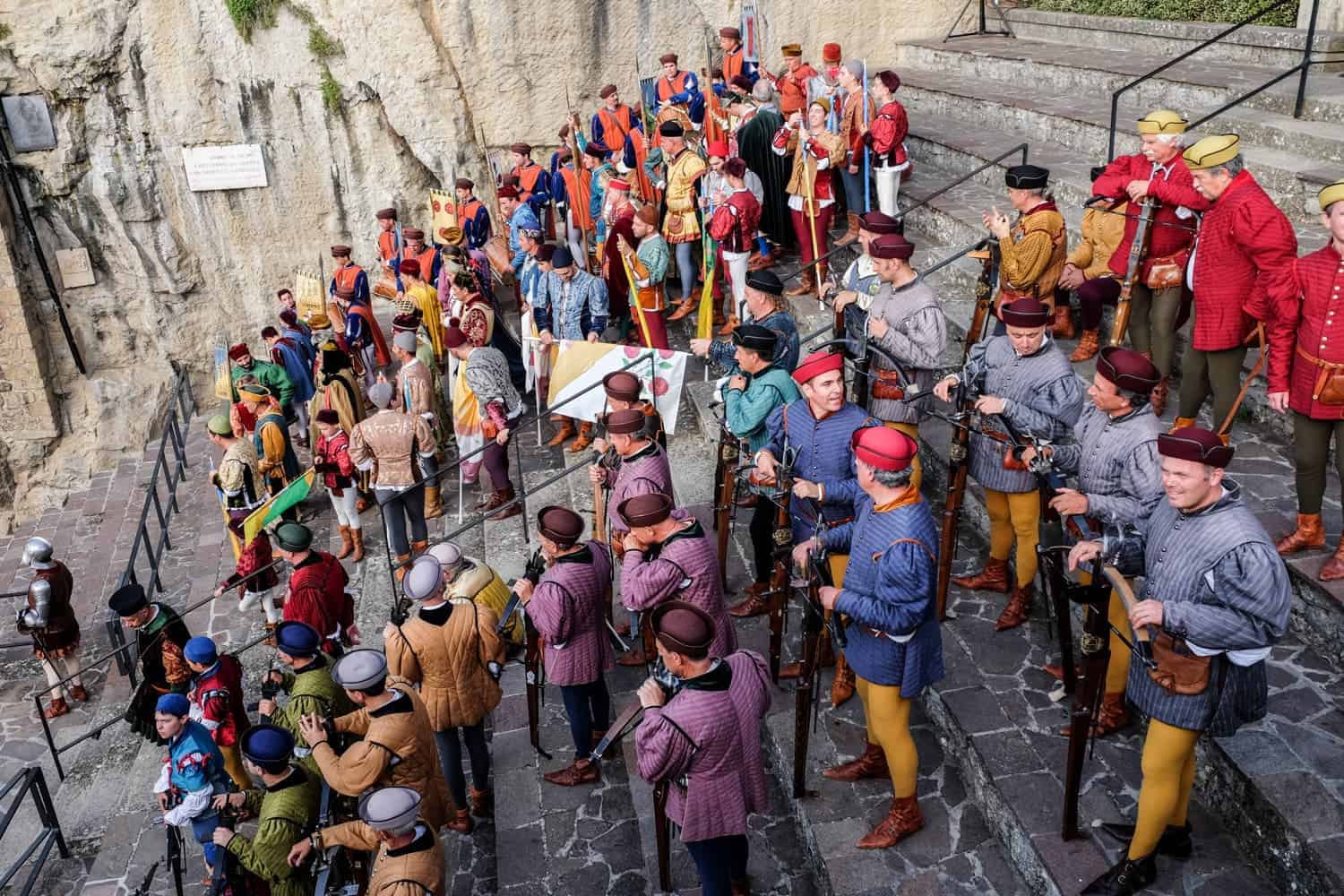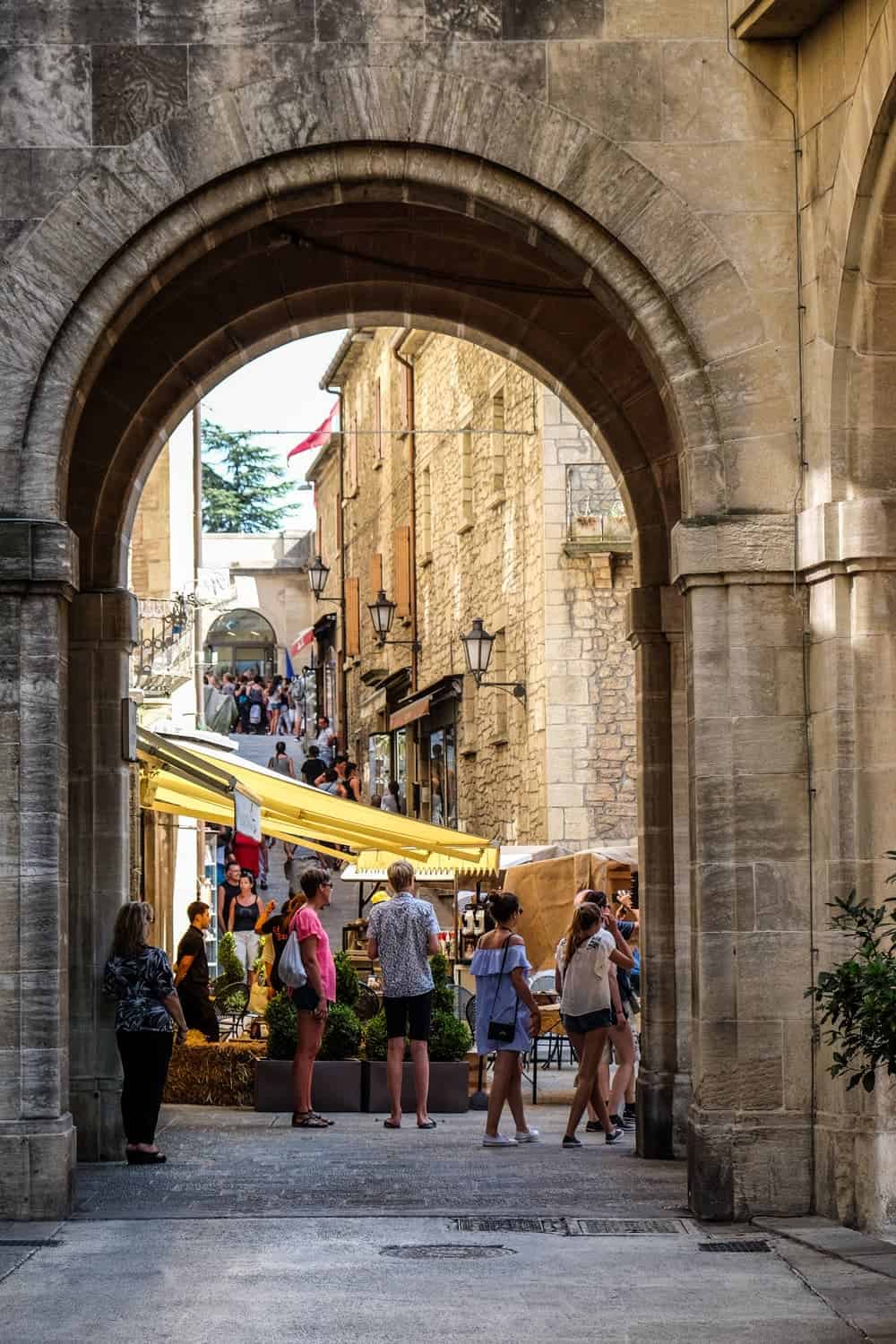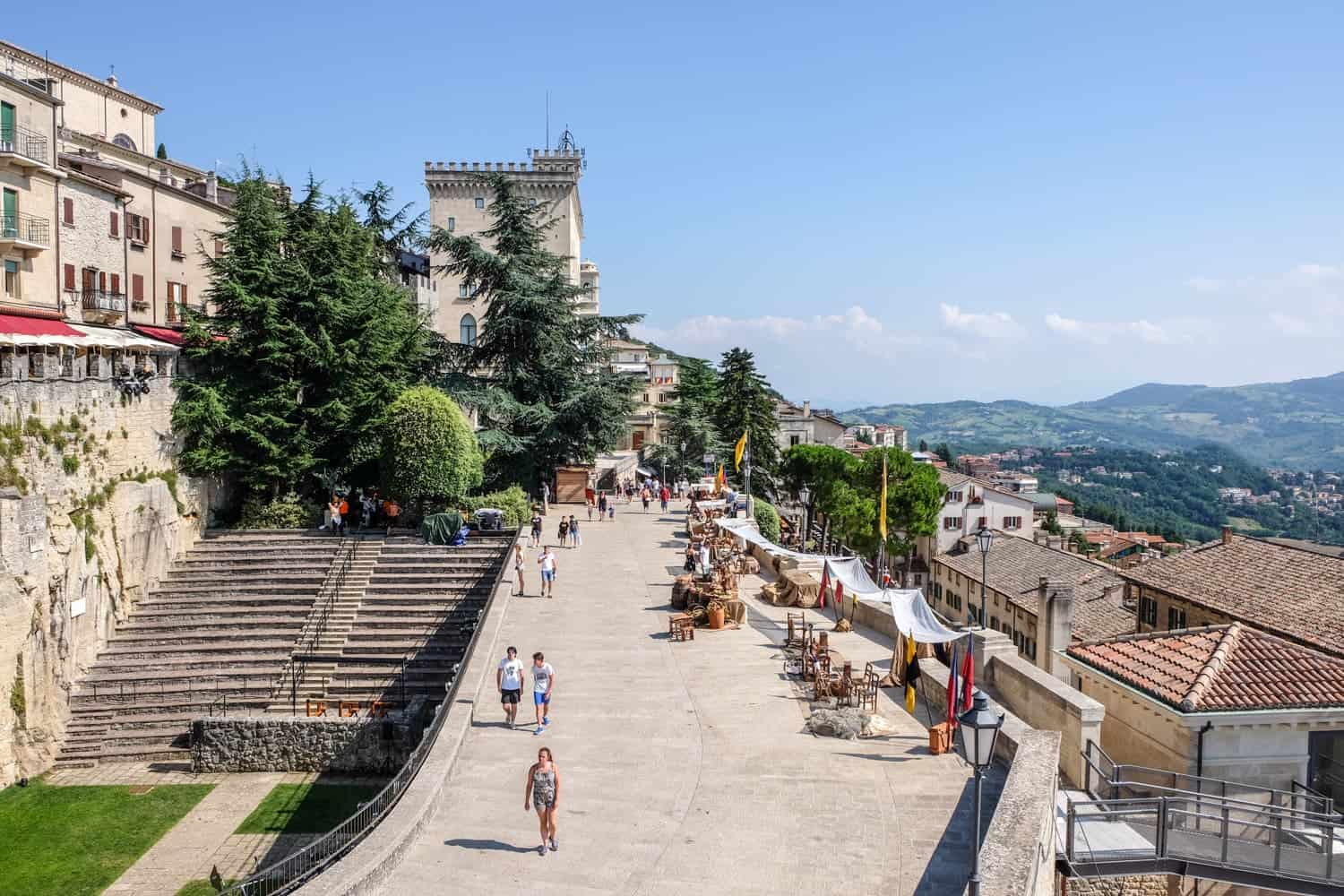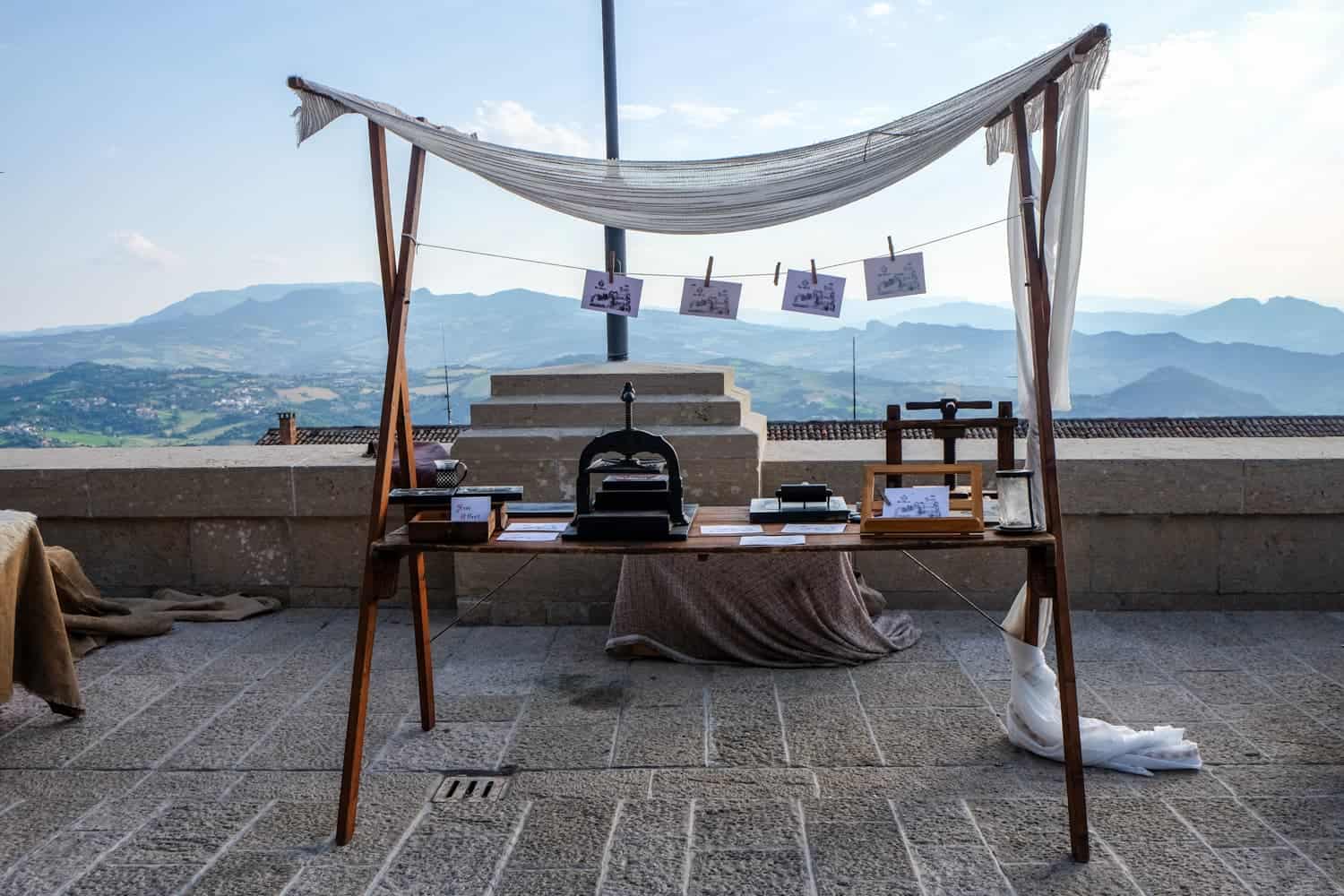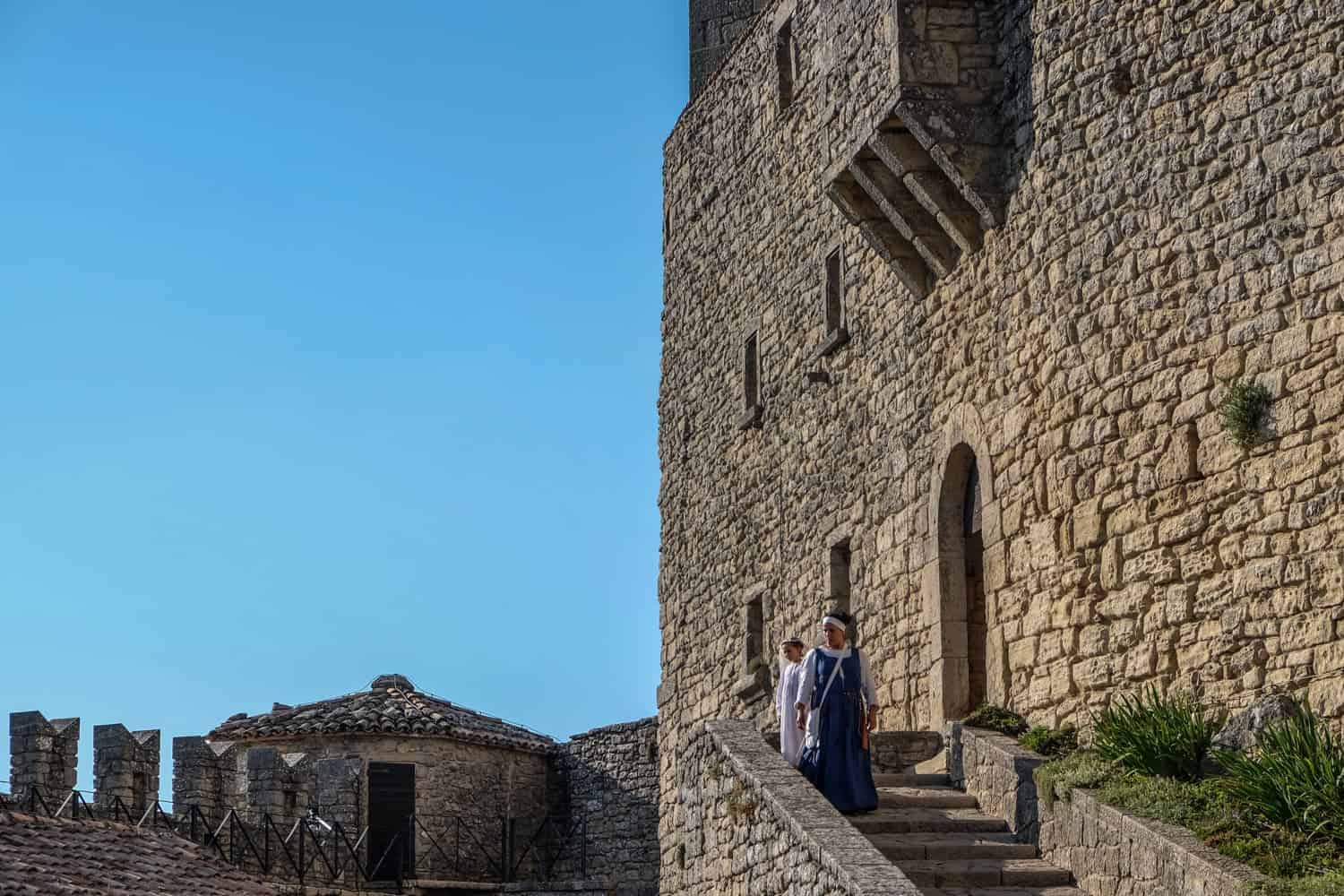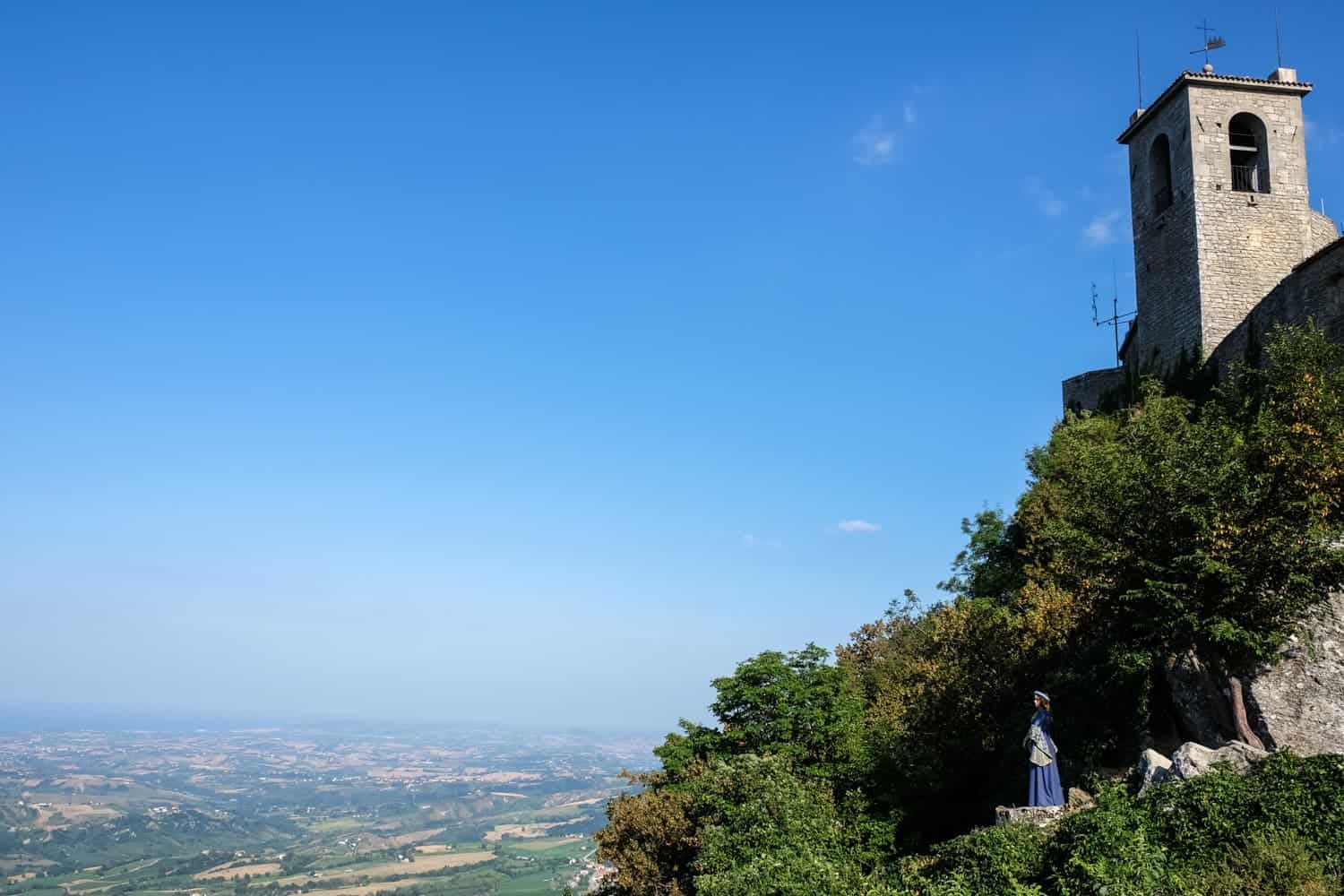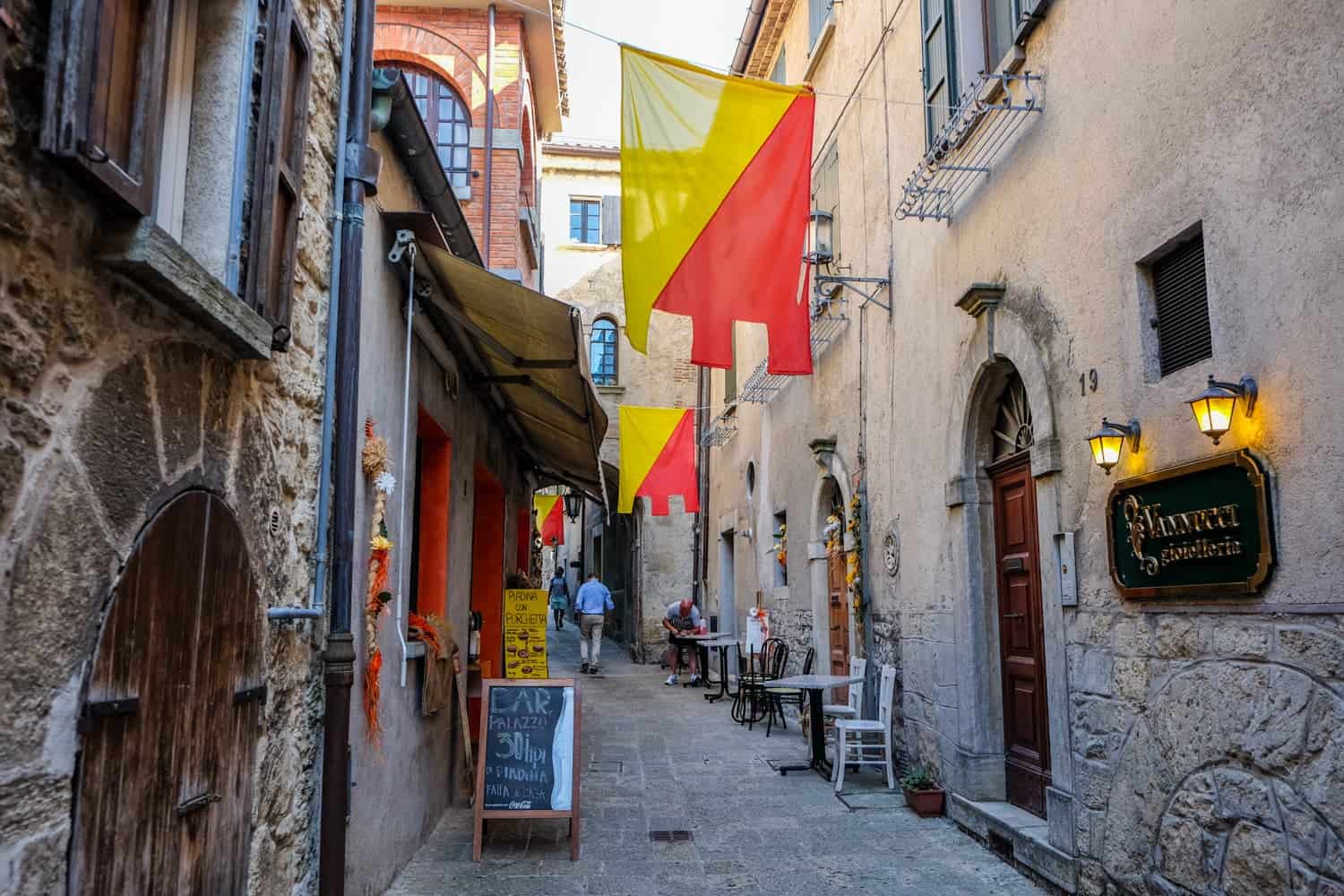 During its festivals, San Marino likes to present them all with a sensory explosion.
The fairytale-like location brings all these recreations and rituals to life, with key monuments used as stages. Aside from costumed parades, music, crossbow tournaments, flag-wavers and throwers, drummers and dancers who perform in the main square every evening, the First Tower Guaita became a time machine to the Middle Ages, where the San Marino historical groups 'I Fanciulli e la Corte di Olnan'o and 'La Compagnia dell'Istrice' turned the fortress into a living history of its past.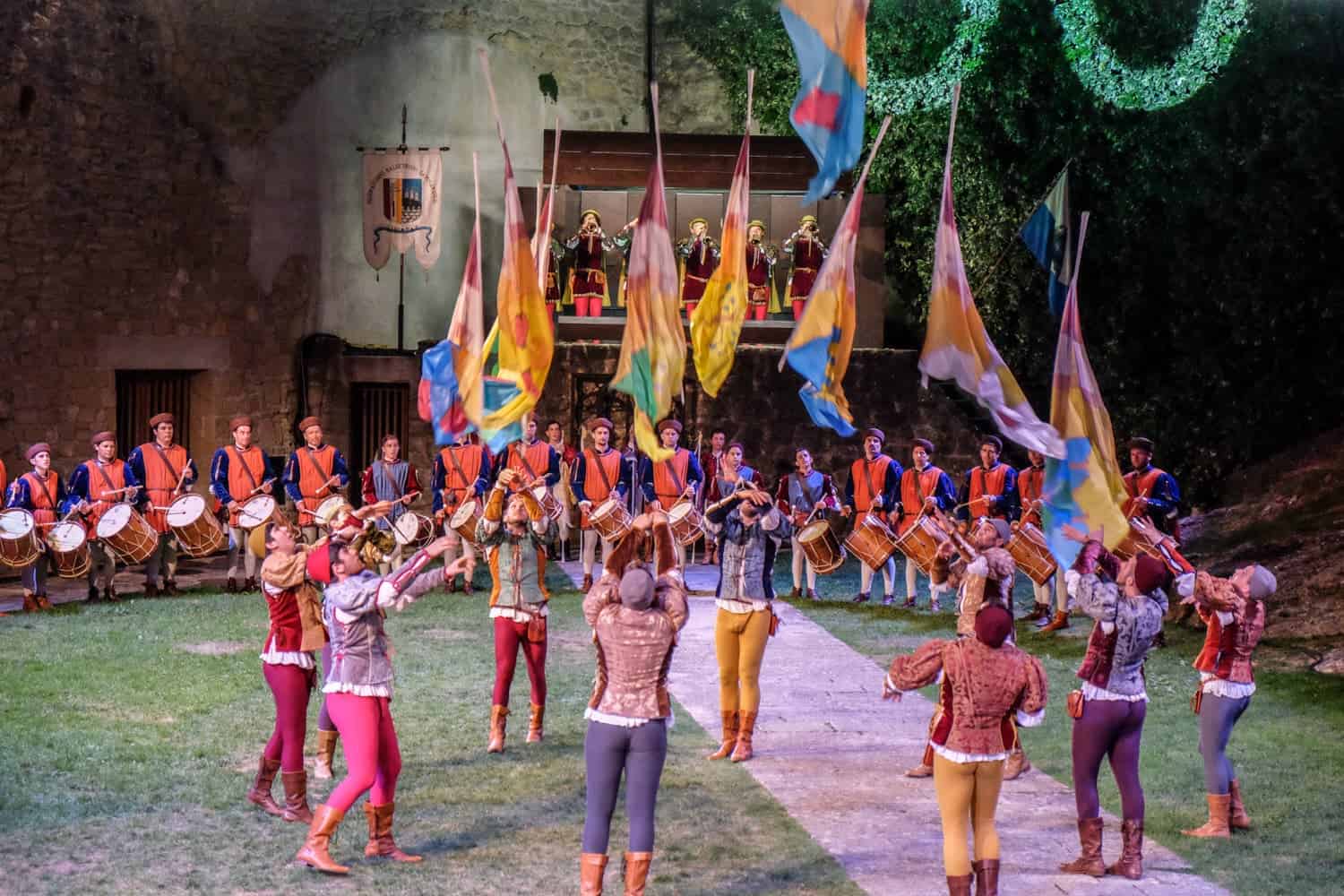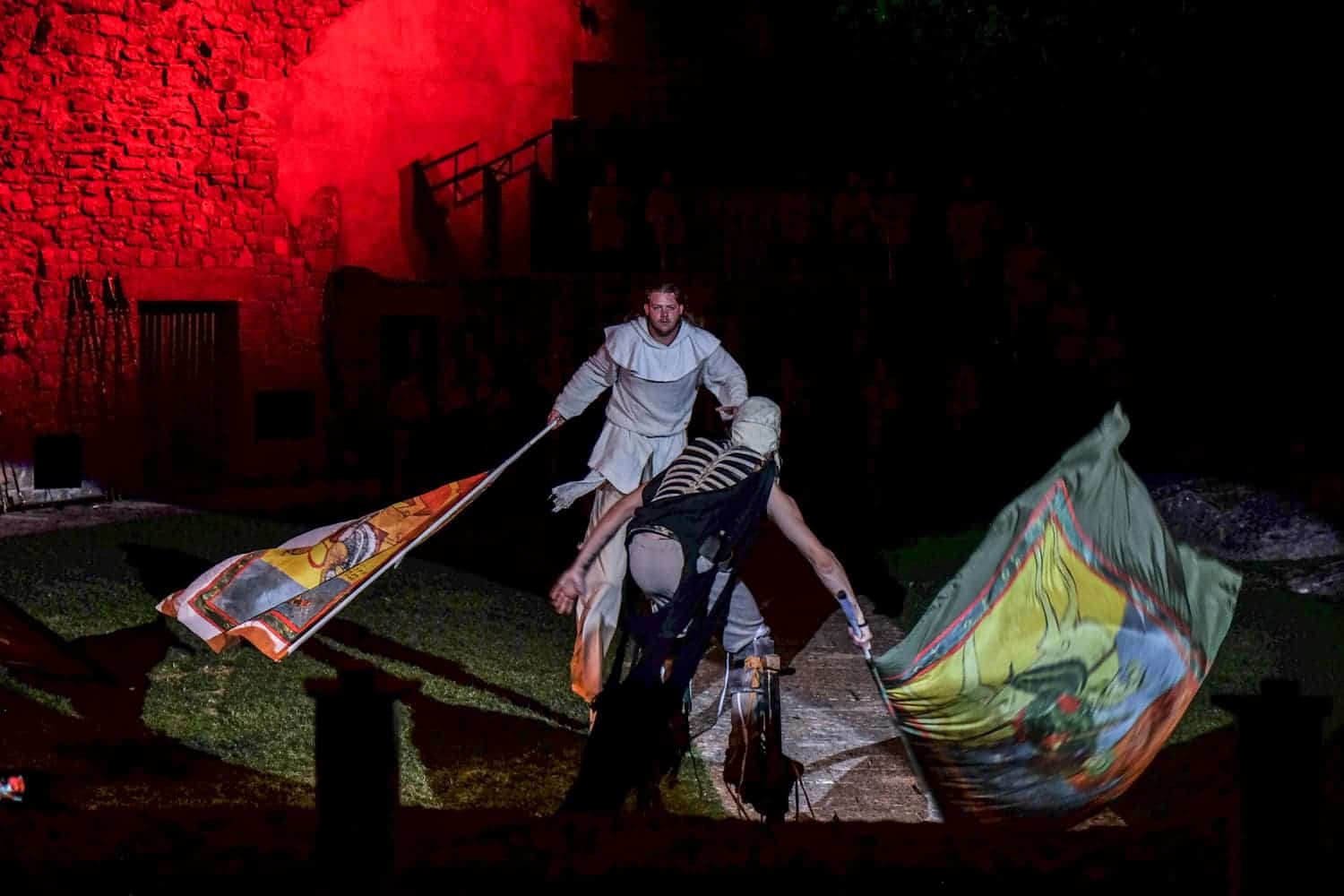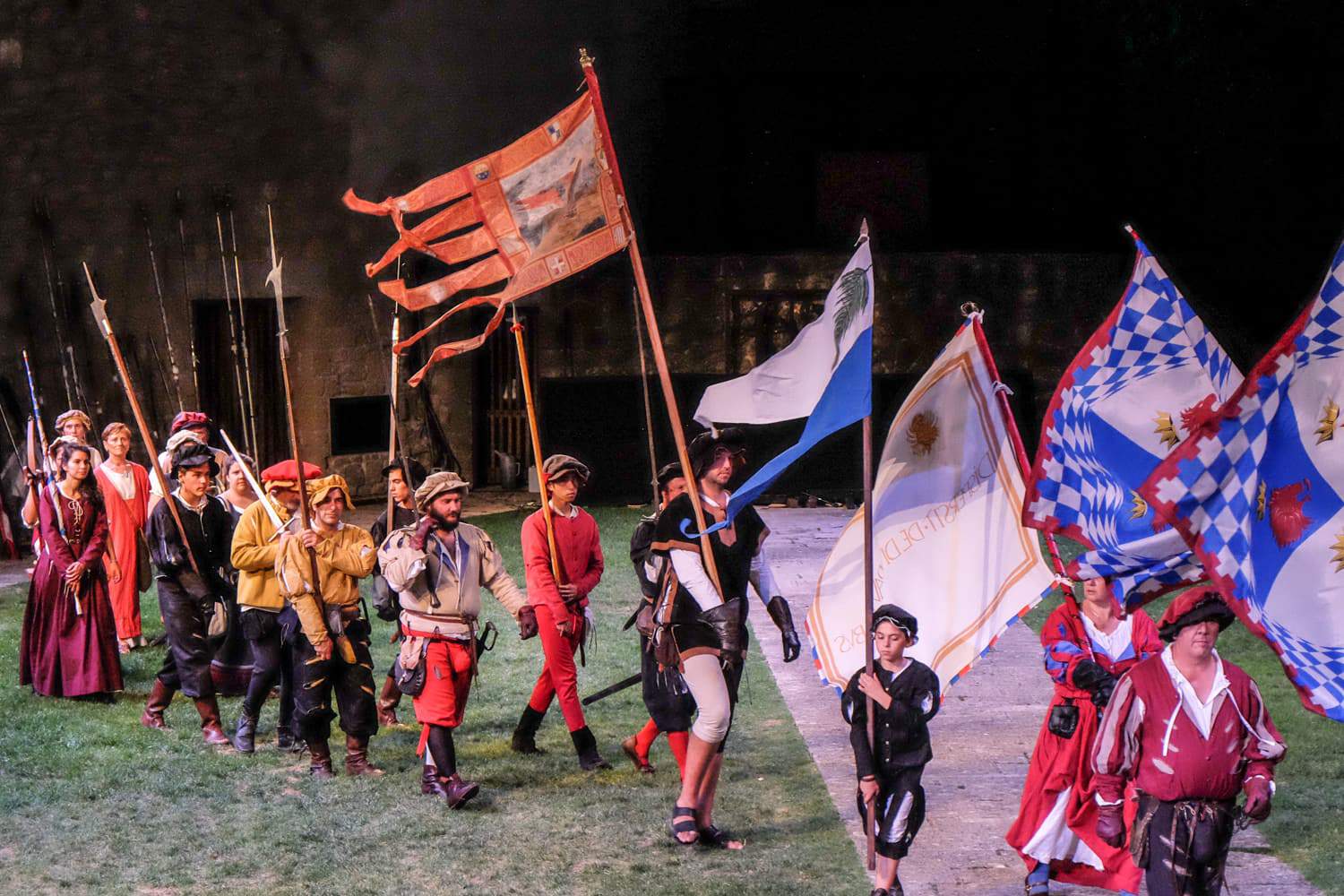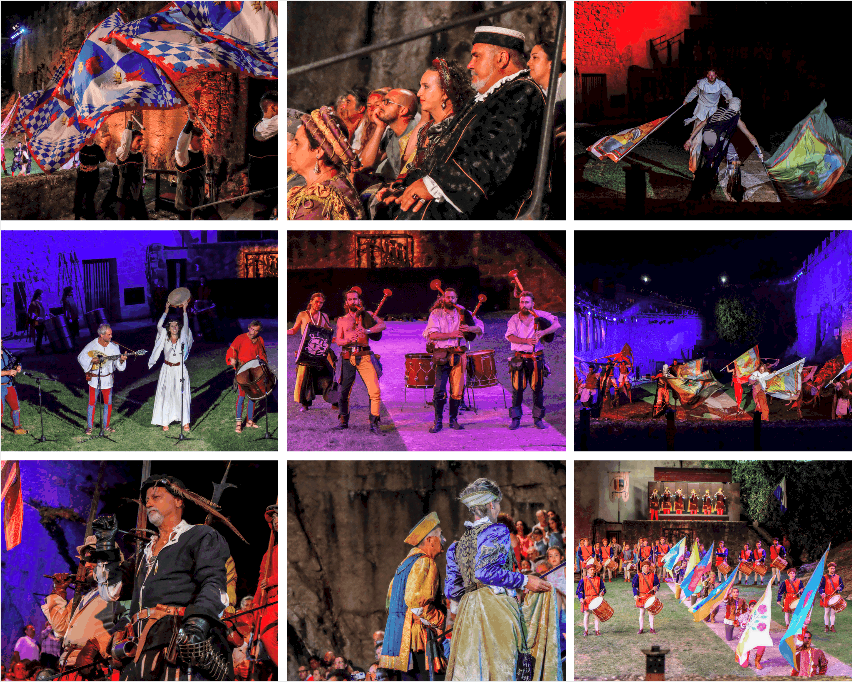 It was here in the First Tower that medieval women beautifully braided my hair in the upper hall after a woman had read my 'character' in a matter of seconds by looking into my eyes and another had offered me a small cup of her delicious secret recipe mead.
I later took to shooting arrows and had my first ever 'flag-waving' lesson, which is not as easy as it appears. This is just a sample of the typical eventful fun of 'Medieval Days' in San Marino.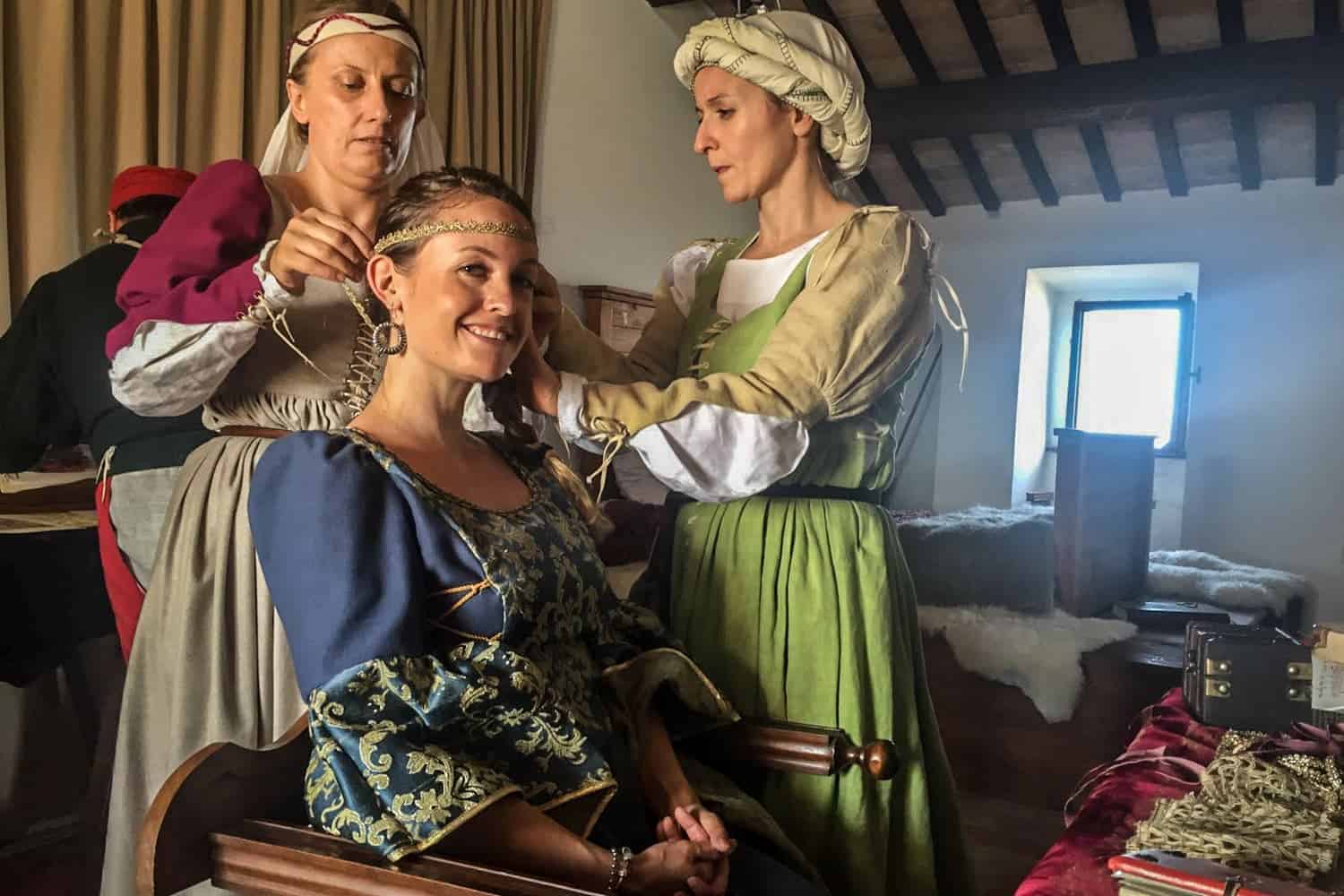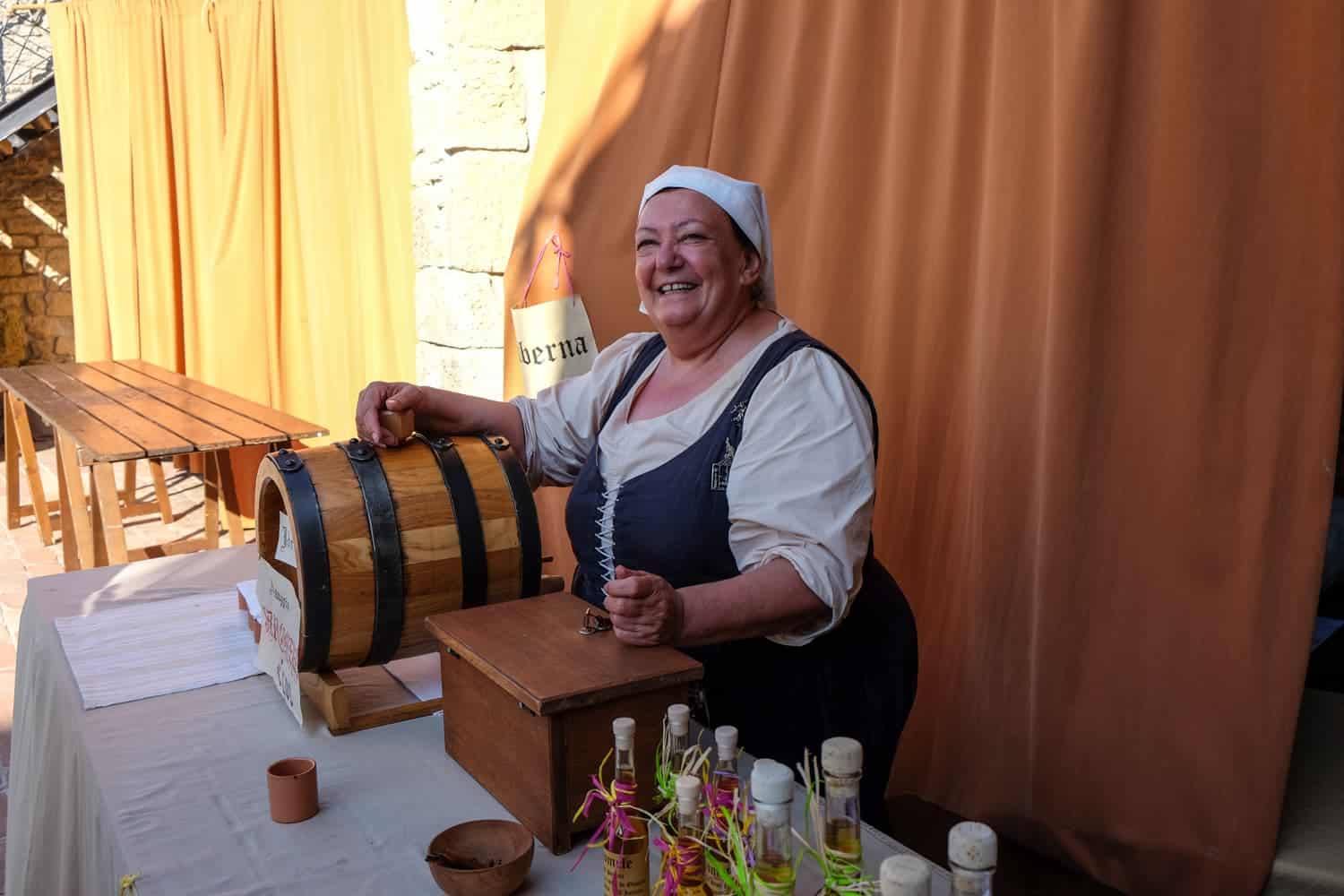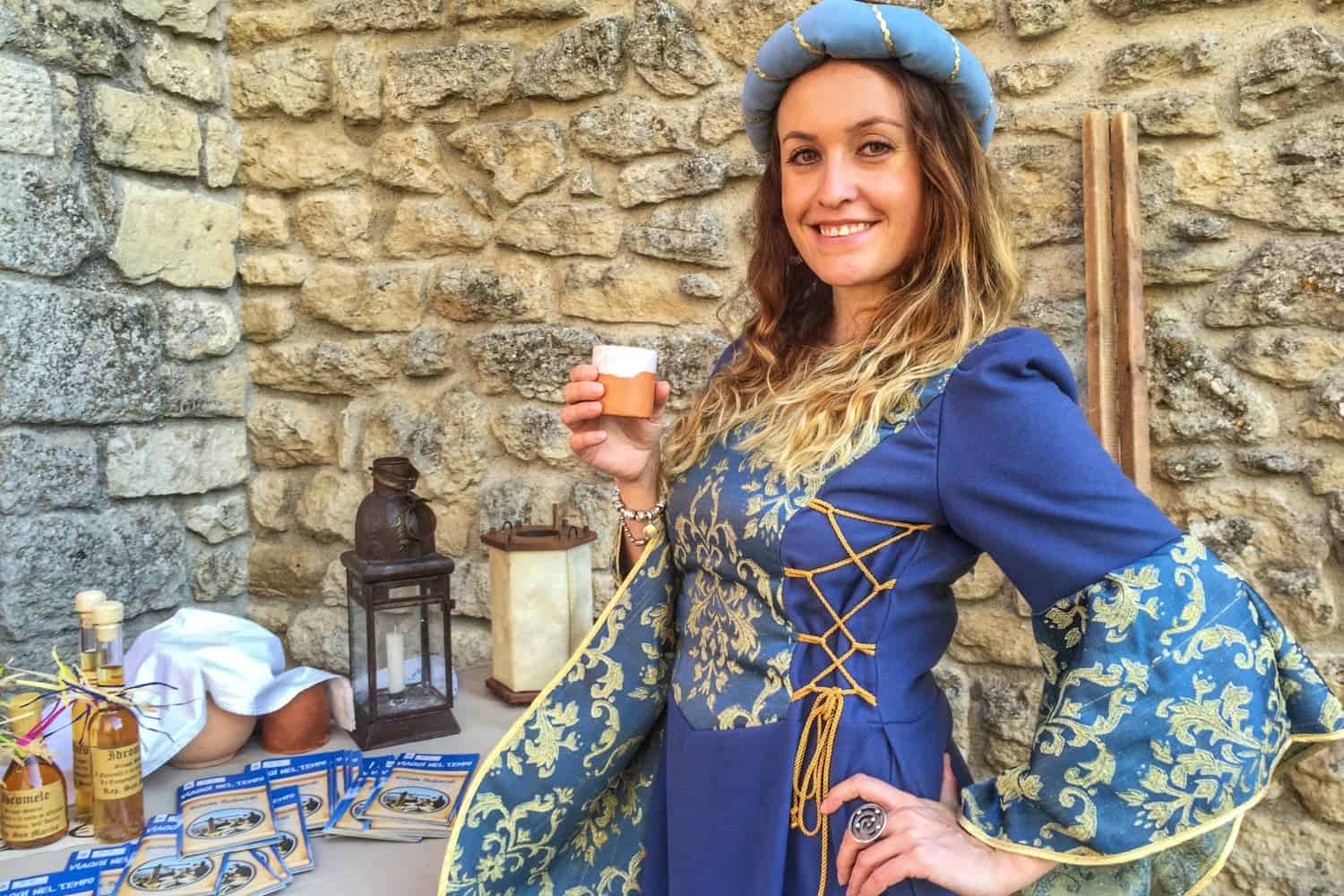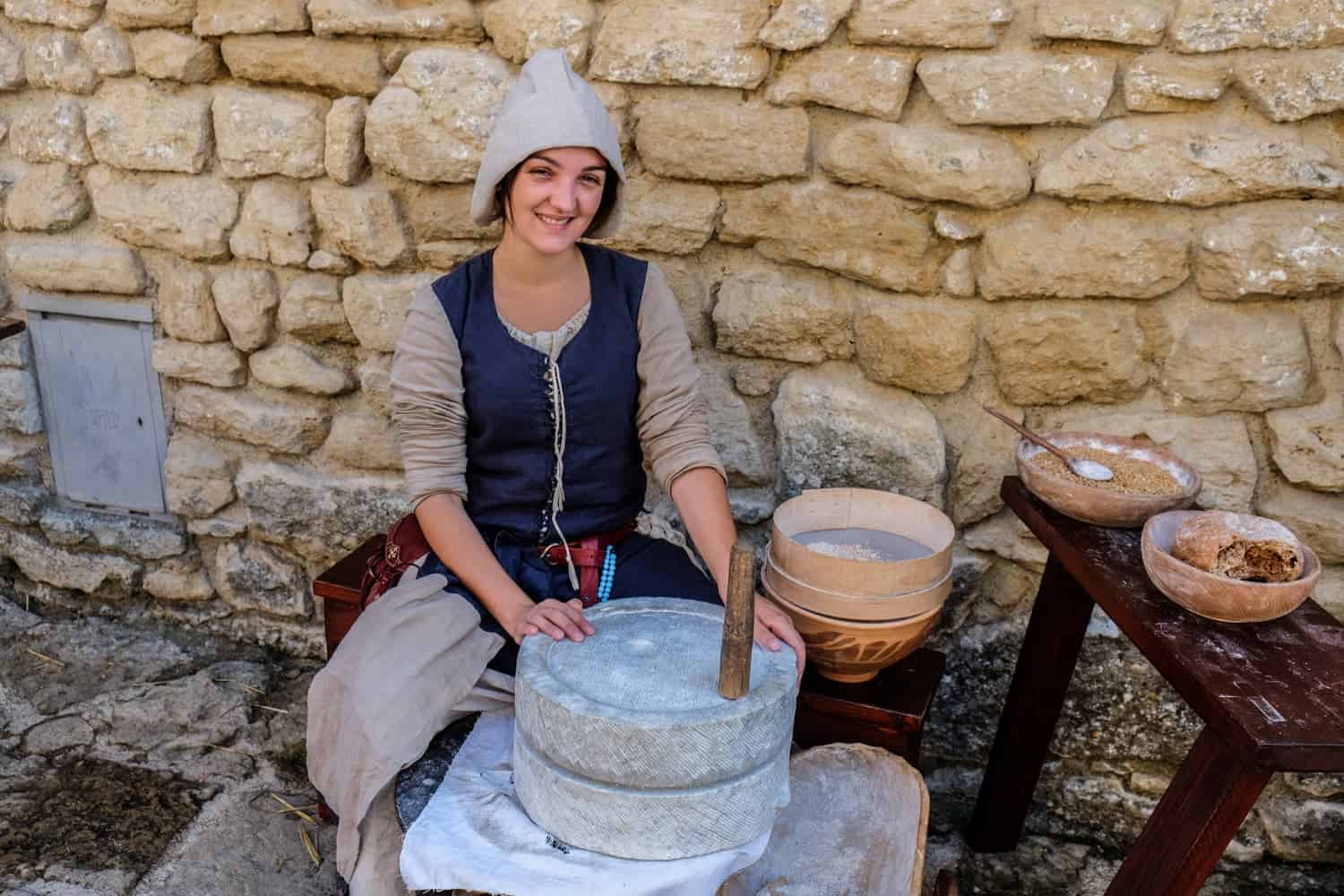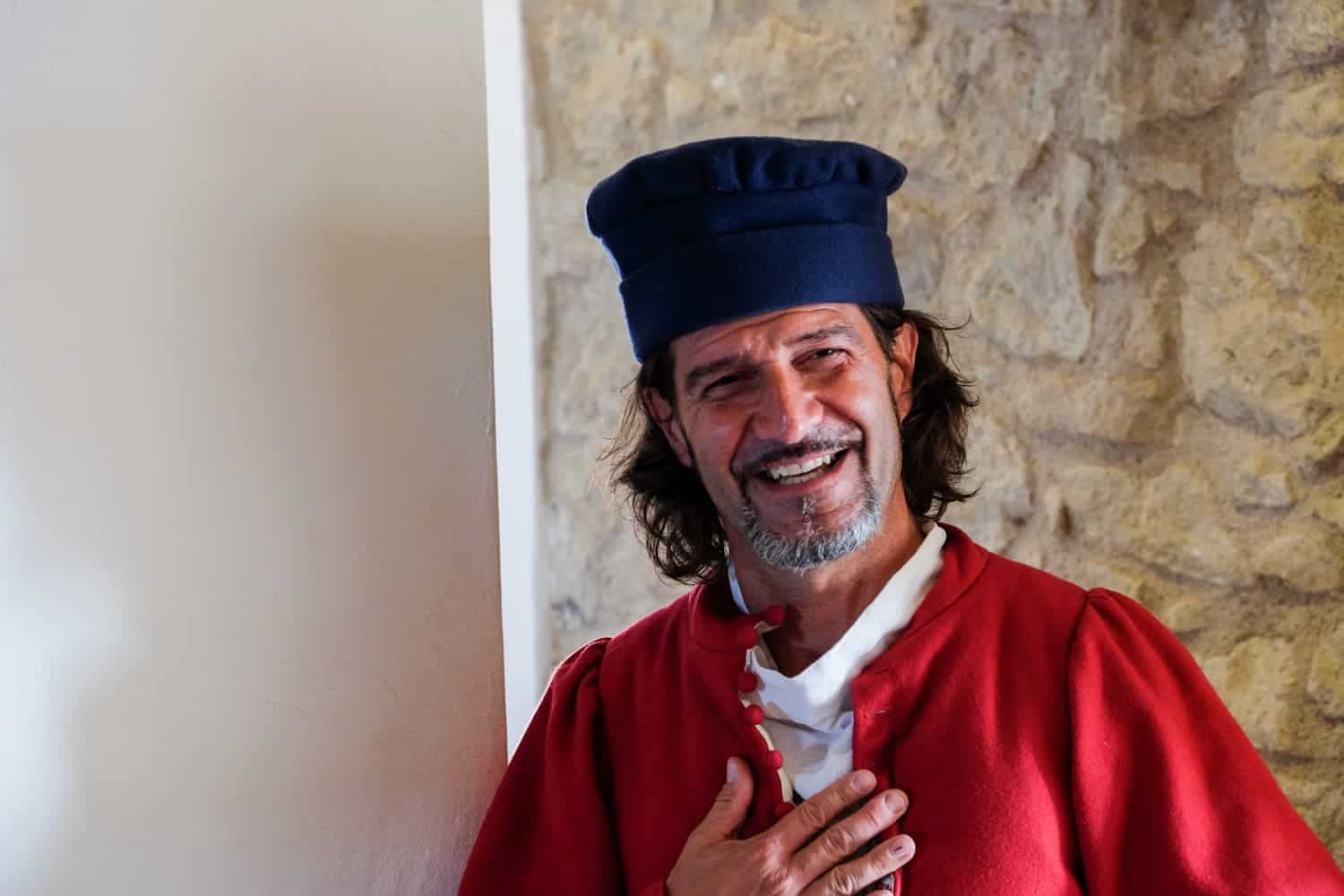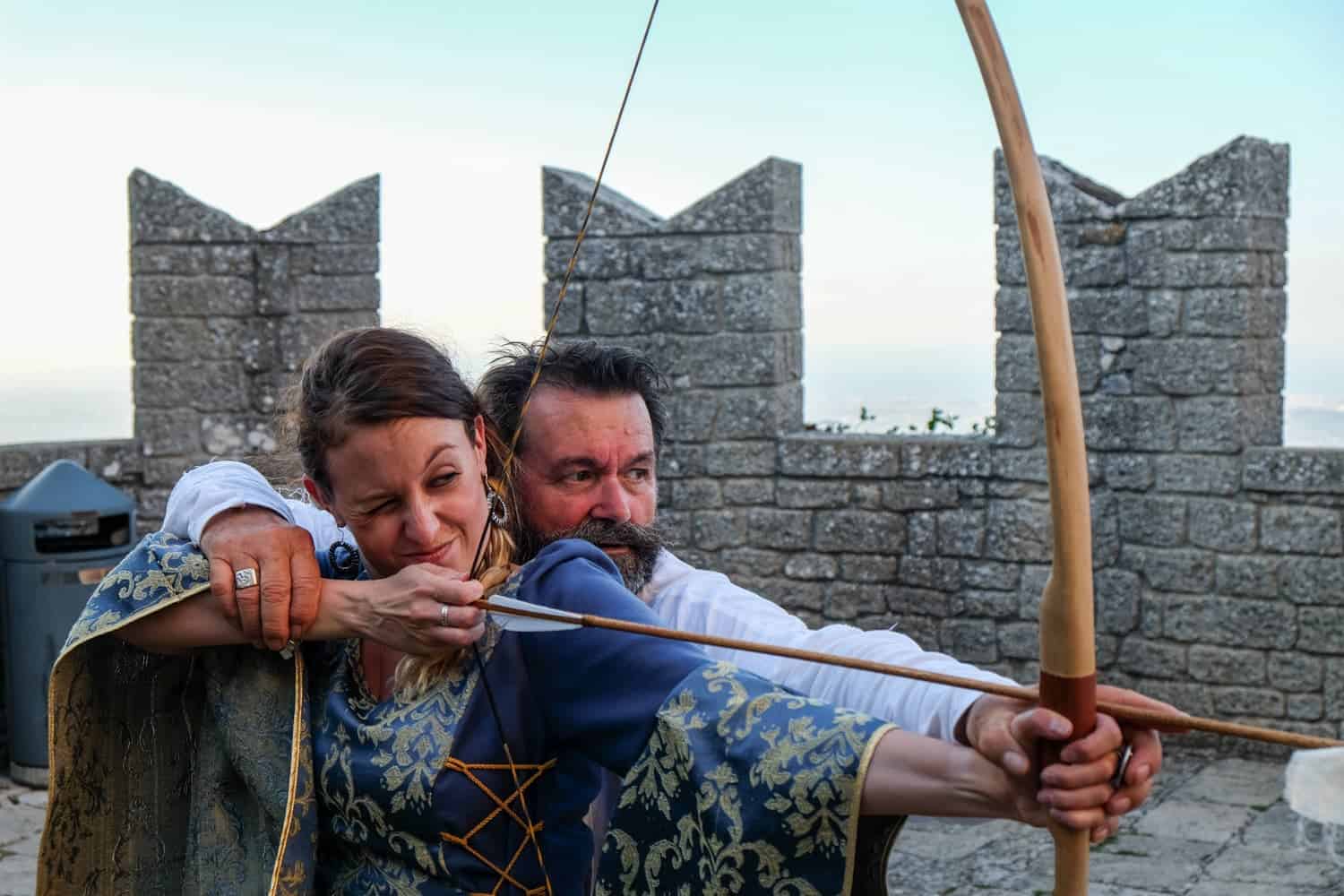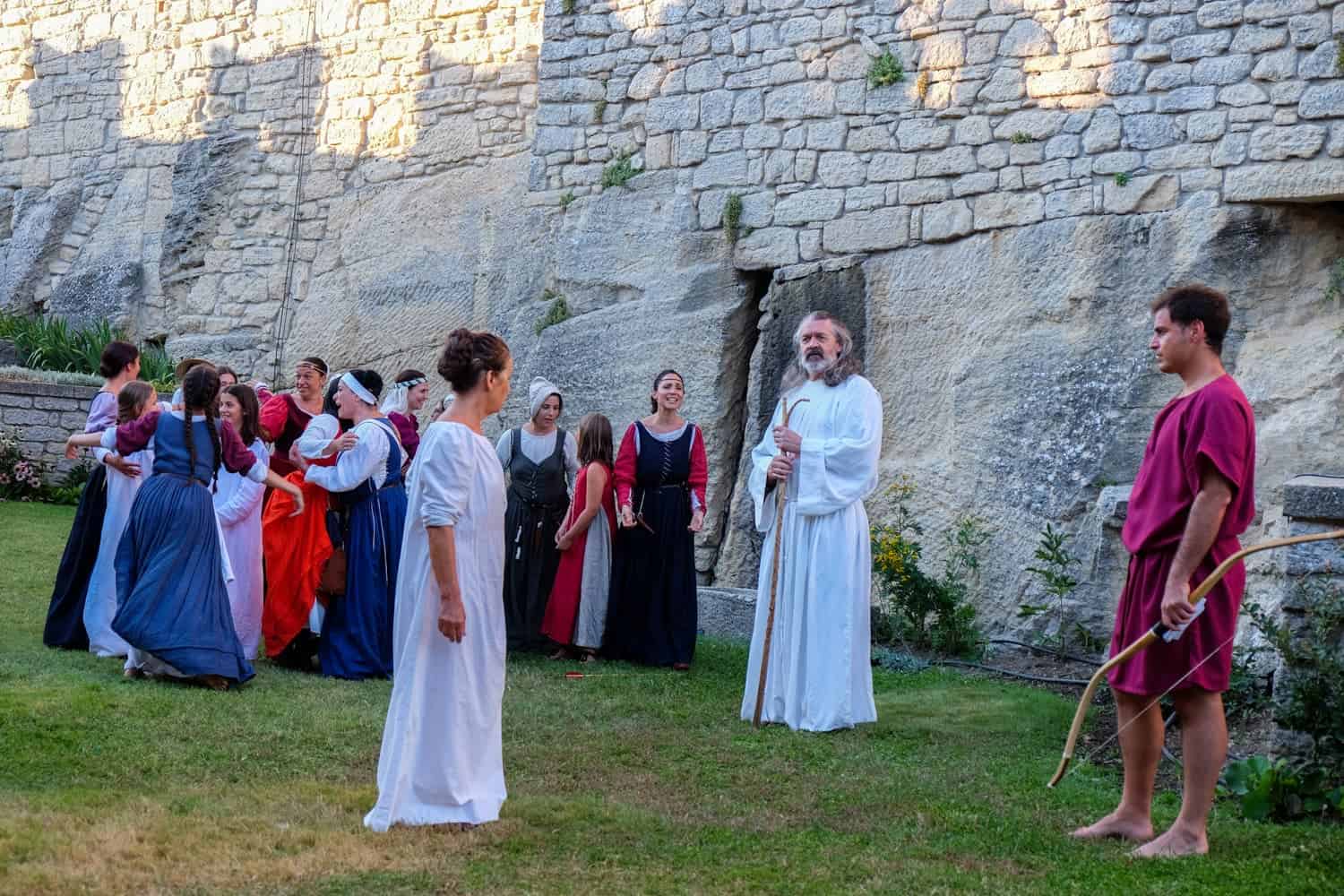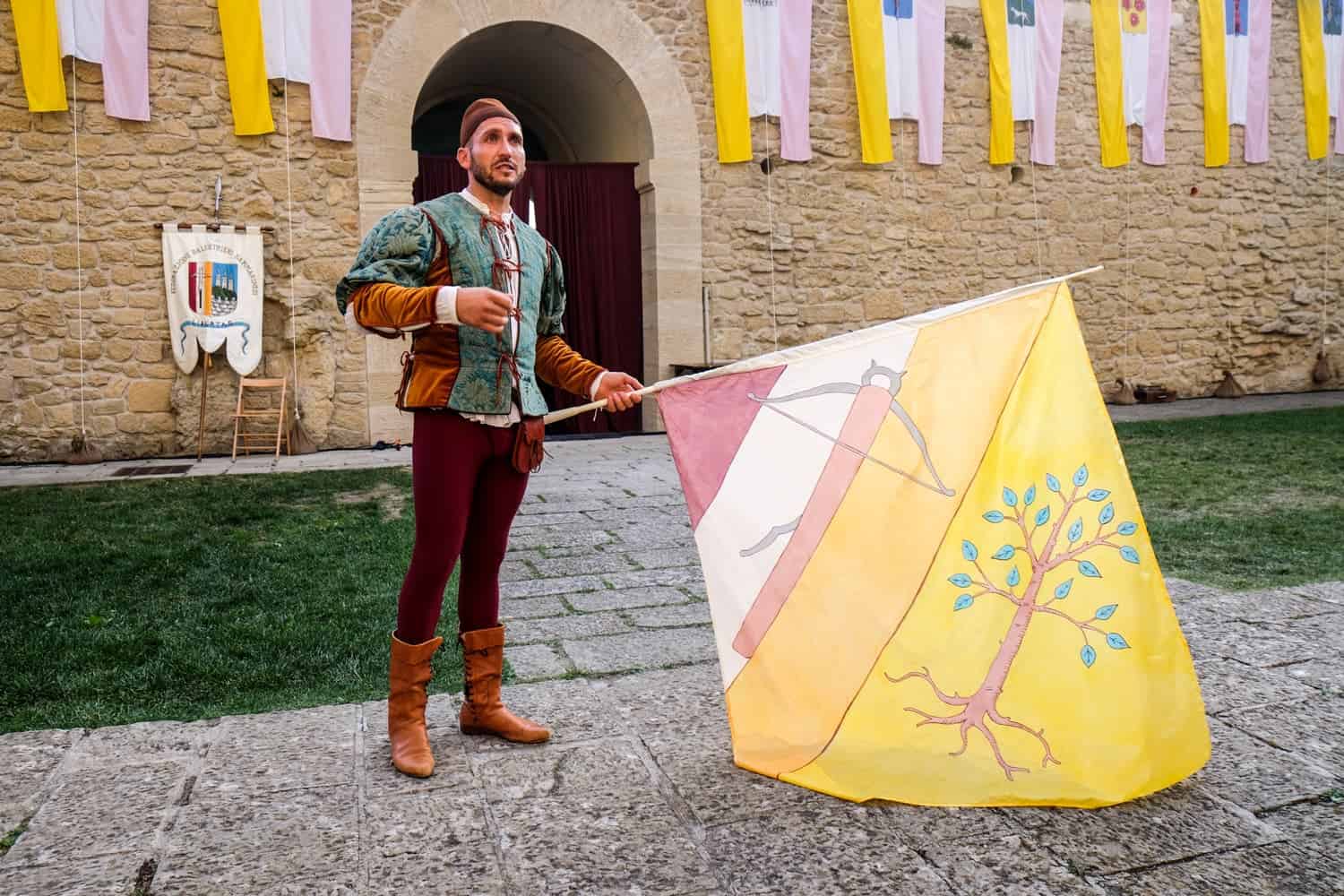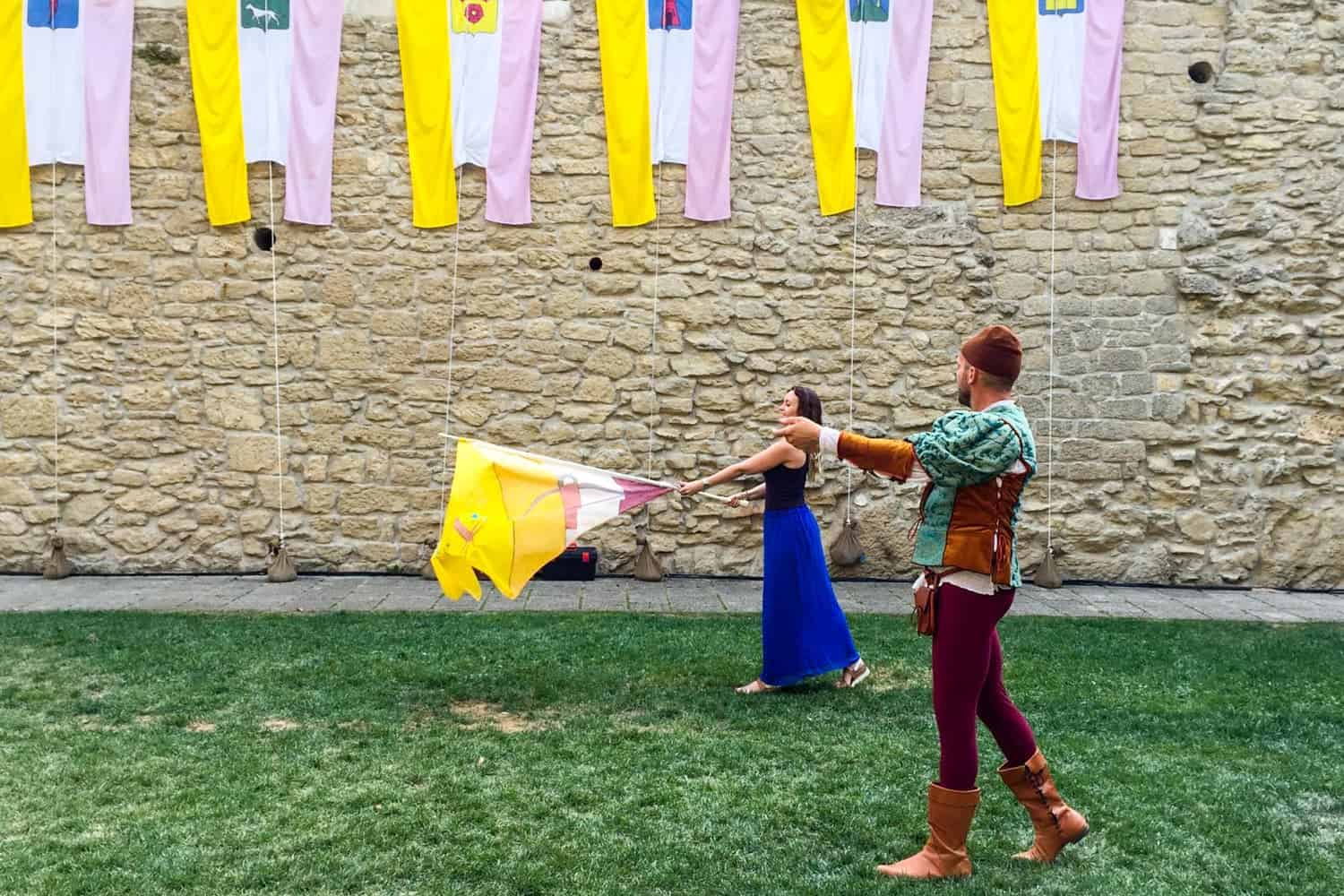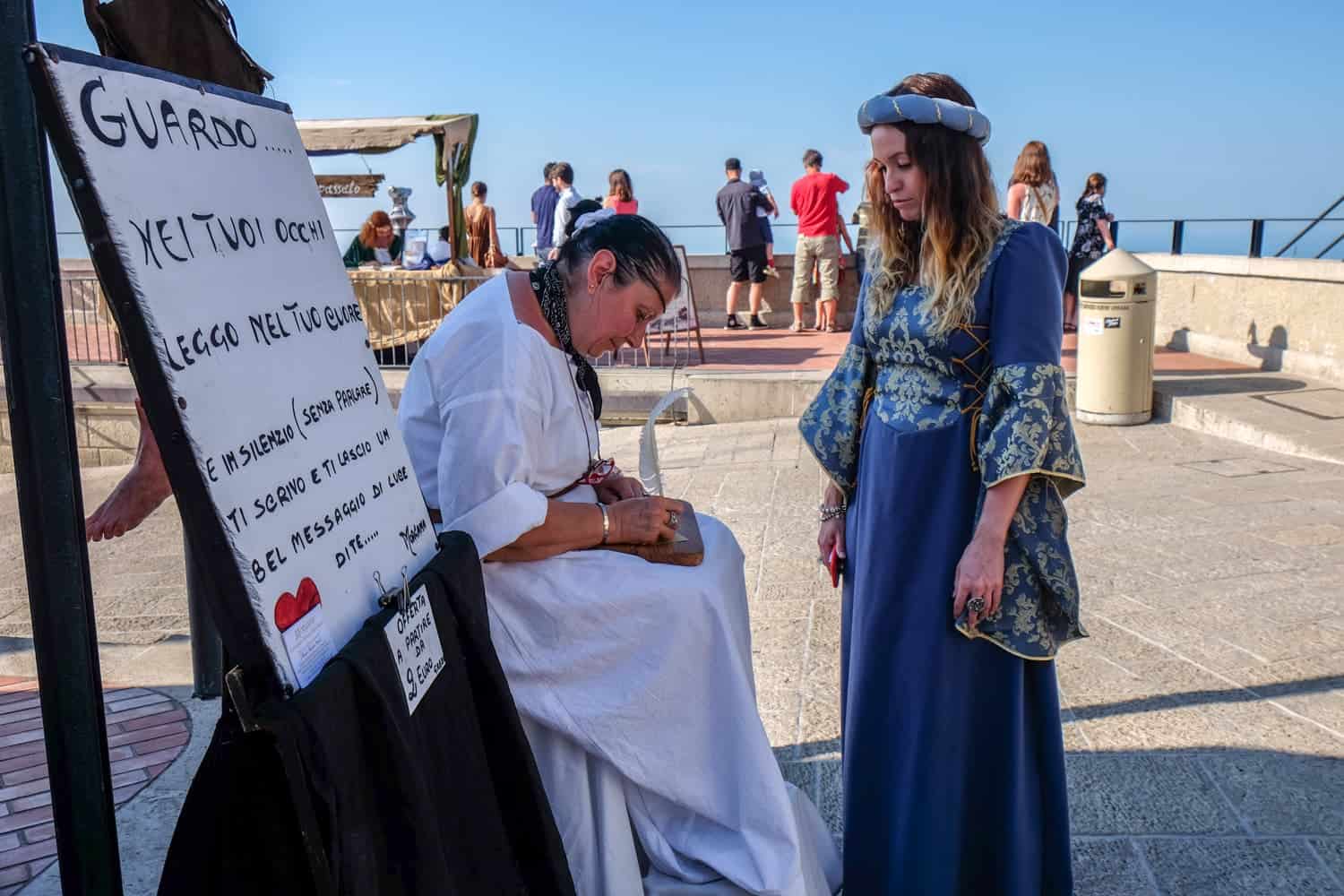 San Marino's Second Tower Cesta was illuminated with the most meticulously choreographed multi-media, projection light show I've ever seen. It documented the history of San Marino, from the arrival of the Saint to the country's many conflicts it witnessed in retaining independence. It was so good, we stayed and watched it twice.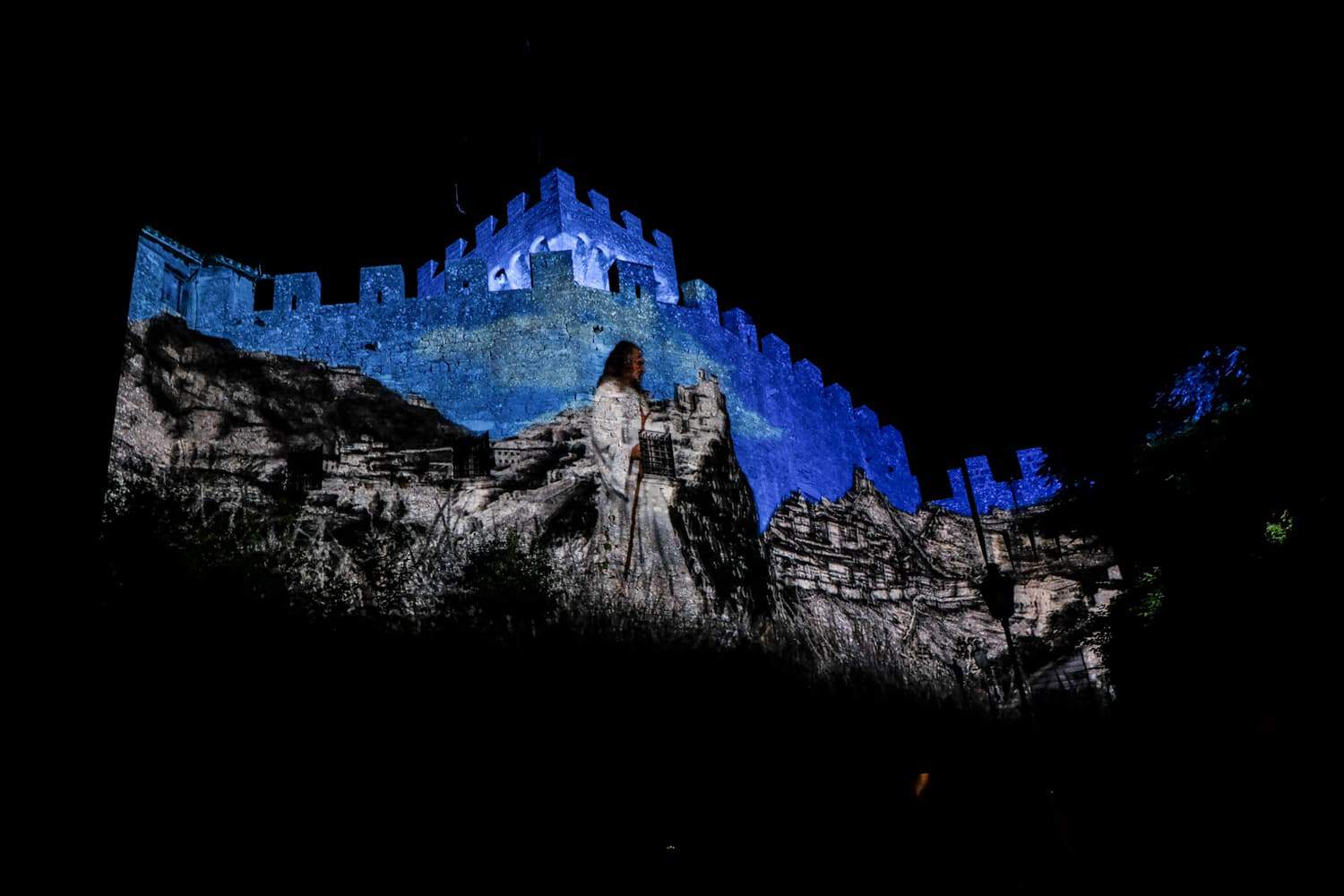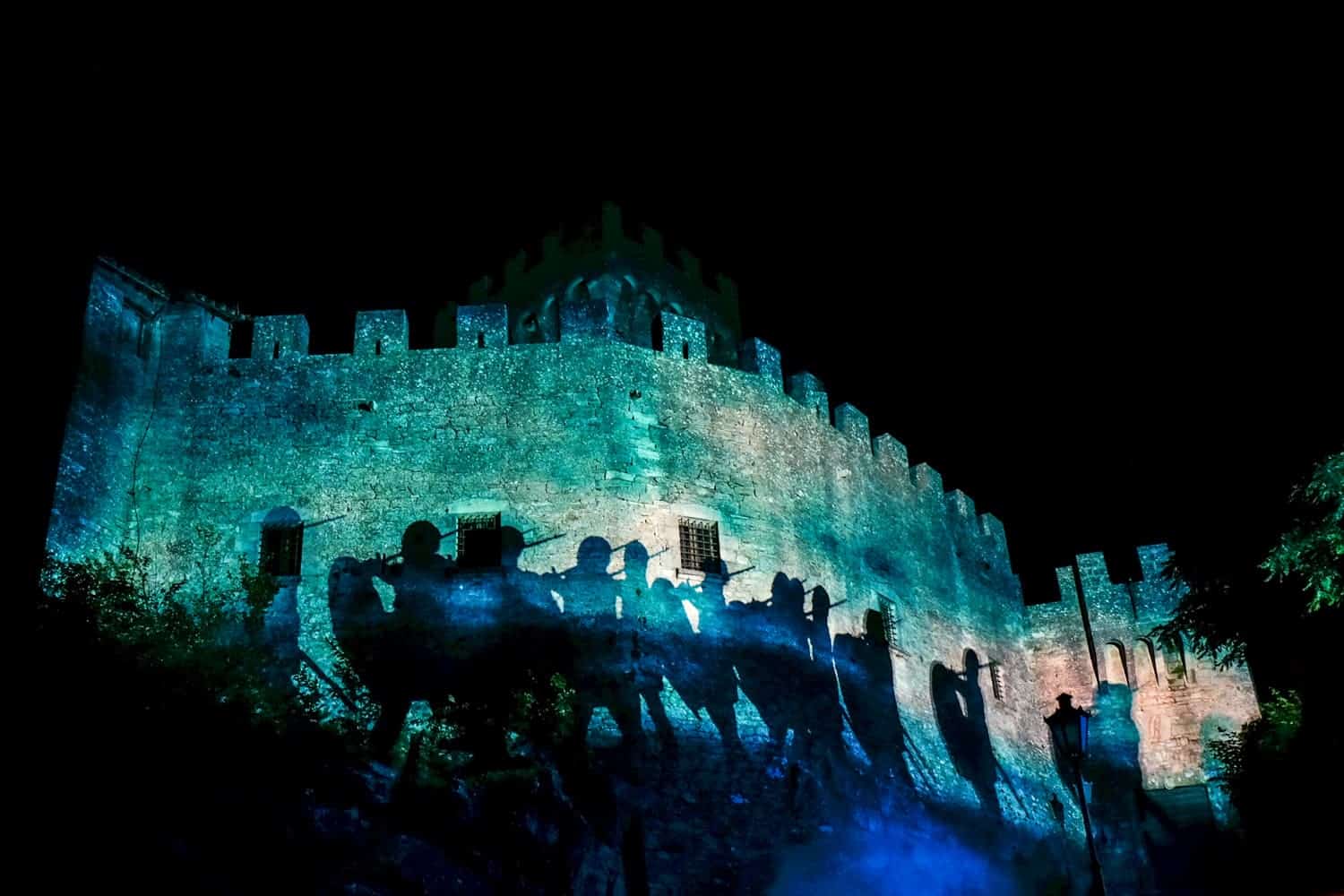 I attended the celebration of 60 years of the Crossbowmen Federation of San Marino – Cava dei Balestrieri – and their acceptance of the 'Disfida del Tricorniolo' challenge that involves the Crossbow shooters hitting a special target.
This crossbow tournament has been documented since 1537, with testimonies dating back to 1295. It's a defiant skill you only realise when you see the machinery and the precise and rapid slicing of the woodcut by the arrow. When the winner holds up his trophy (the very arrow and target itself), you can see exactly why this highly renowned skill is passed through generations.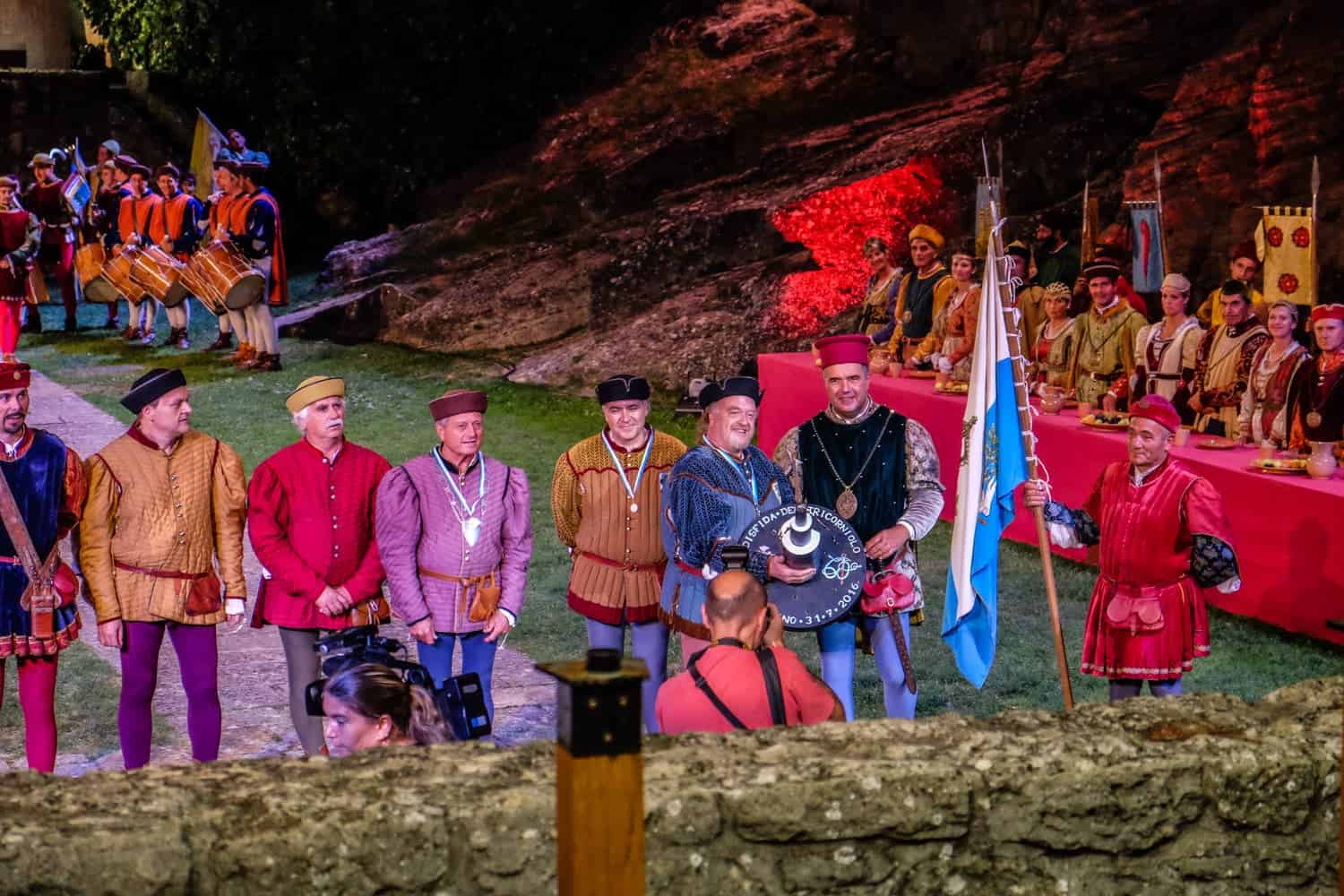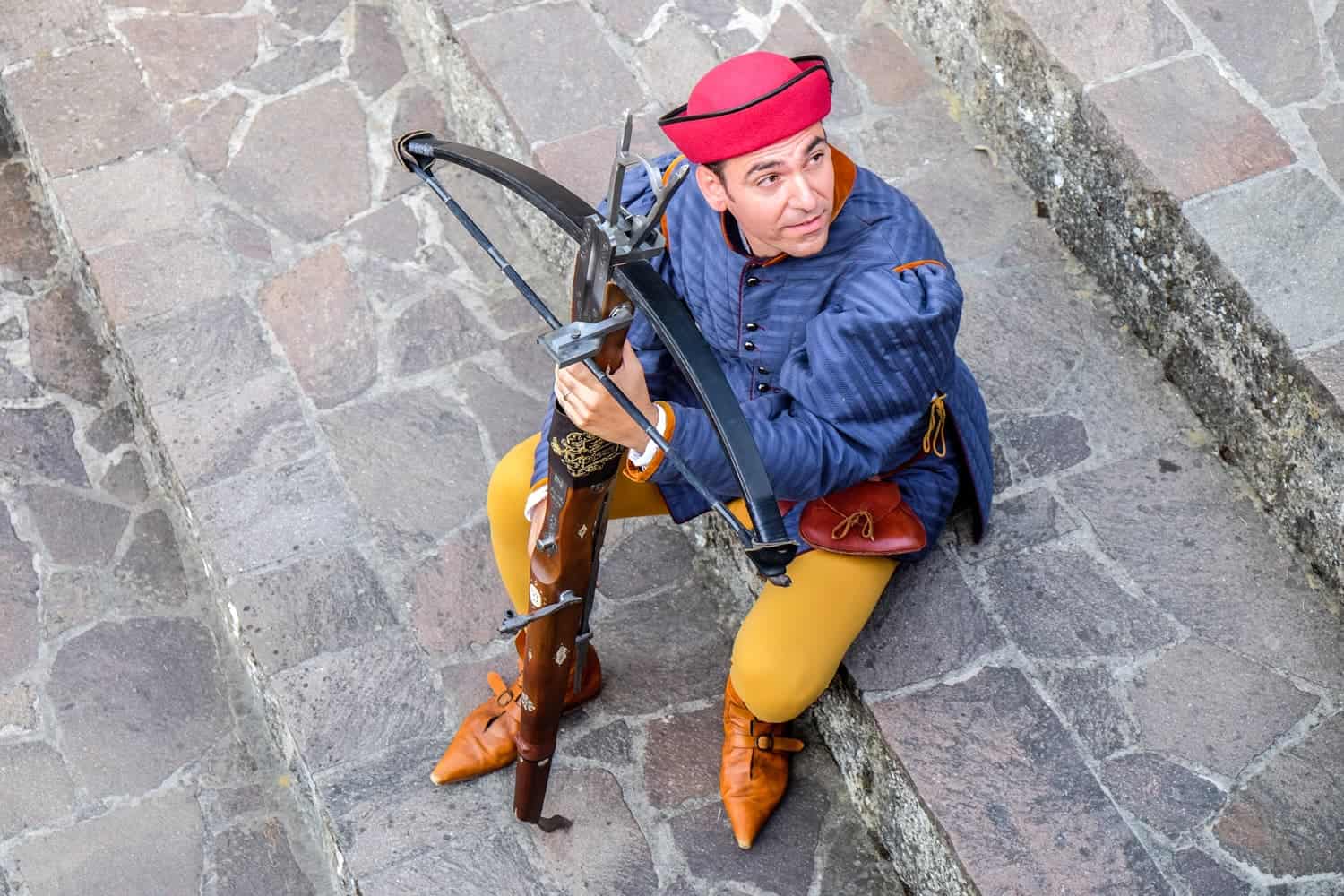 If a packed programme of events isn't enough, know that the wine flows and the merriment continues into the early hours, after you have had the opportunity to sample a multi-course medieval feast within many restaurants.
A huge keg of not-so-medieval-mojito was served to the performers and the revelling public in Piazza del Titano, while wine bars and beer stands, found in the squares by the towers, opened until late.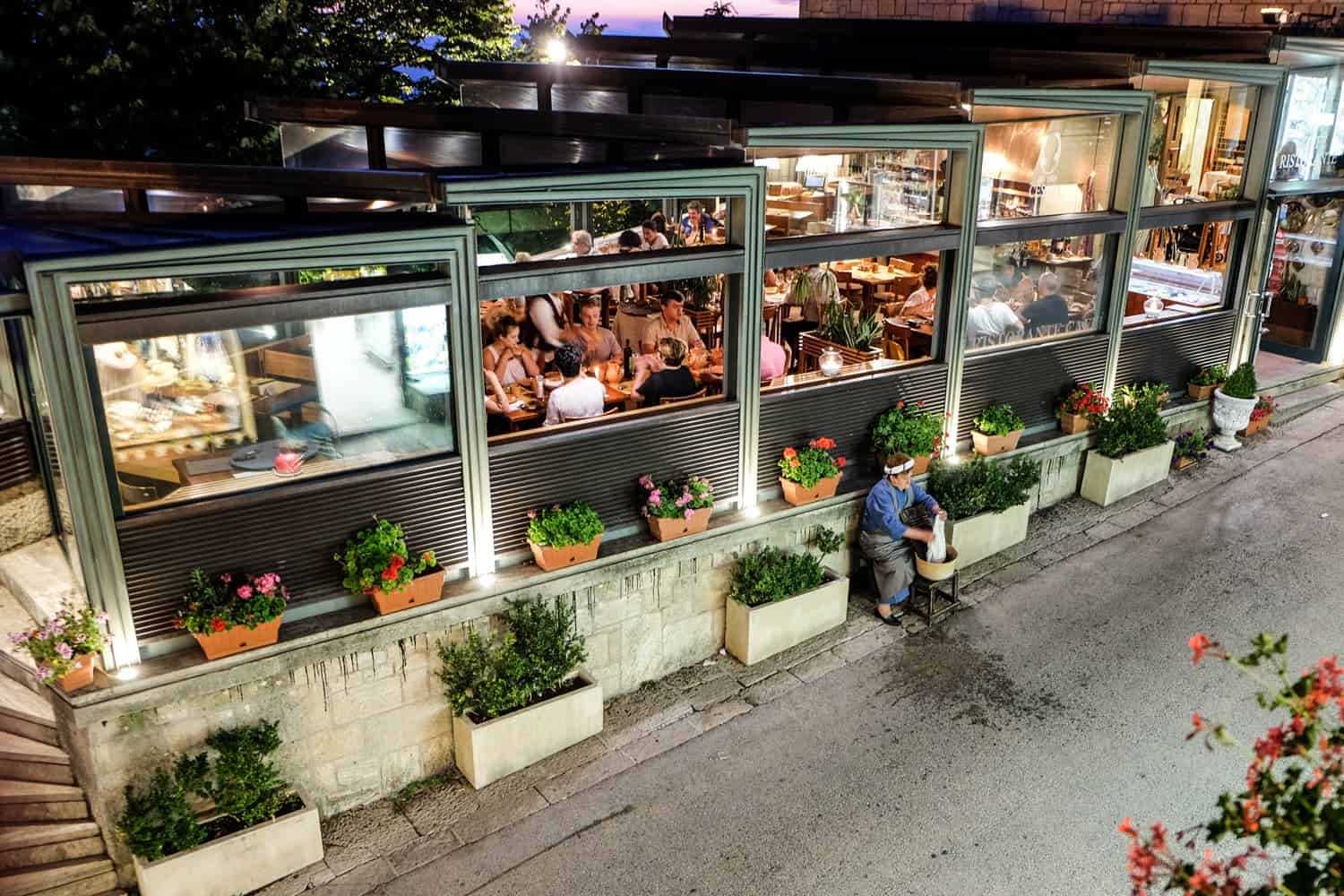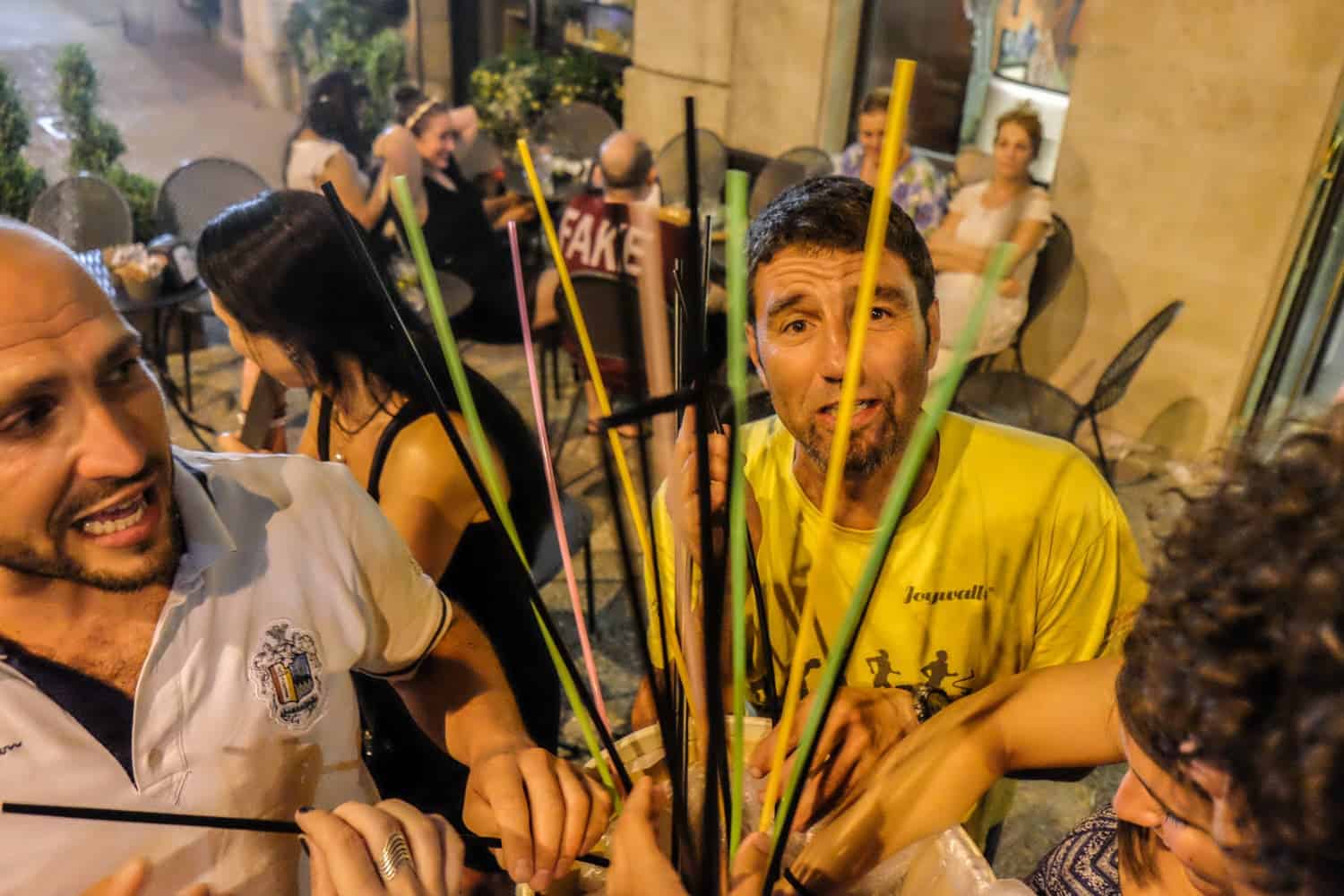 Following the parades and shows, it was only natural to join the performers and locals as the twilight streets of every twist and turn of the Old Town filled with cheer.
San Marino's Medieval Days Festival steps up the level of cultural immersion in a country that already holds the title of having a distinct structure, governance and set of traditions.
Taking part in 'Medieval Days' only adds to the experience of getting to know the deepest layers of this very special independent republic and its proud inhabitants who want nothing more than to show it off in style.
Things to Know about the San Marino Medieval Days Festival:
San Marino's Medieval Days Festival typically takes place over the last weekend in July. It is a renowned and anticipated event of the summer.
San Marino holds events all year round, including Spring Fest (focusing on nature and sports), 'Mi Gusto San Marino Parade', where food and wine are served on the old streets accompanied by music, and 'Christmas of Wonders'.
Although a separate country surrounded by Italy on all sides, there are no official border controls at San Marino. Anyone with a valid visa to Italy can enter the enclave of San Marino. However, an official passport stamp can be purchased from the Tourism Office.
Where to Stay in San Marino during Festival Season:
I stayed in the heart of the Old Town in a local house turned B&B called Balsimelli 12, which means you are within stumbling distance of everything. This house, built using the stone of Mount Titano and beautifully renovated with a stylish interior, has been passed down through generations of the Balsimelli family.
The current owner Fabrizio keeps the family legacy alive, welcoming you in as one of his own alongside his two adorable and loving puppies. There are two bedrooms, although the bedroom on the top floor has an enviable balcony whose vantage point across San Marino makes you feel even more at the centre of the action.
I rarely talk about a specific accommodation long after I stayed there, but Balsimelli 12 and its stories of an unforgettable weekend is one of them.