Disclaimer: This post contains affiliate links to handpicked partners, including tours, gear and booking sites. If you click through or buy something via one of them, I may receive a small commission. This is at no extra cost to you and allows this site to keep running.
The Links of Noltland excavation in the Isle of Westray, Scotland is saving Orkney's history from the elements. No one has been in here since the Bronze Age.
"Our job is to come and rescue the archaeology here before nature comes and sweeps it away," says Head Archaeologist, Hazel Moore as we stand on the dunes of the Links of Noltland site in Westray – the second-largest of Scotland's North Isles.
The live excavation is one small part of a huge site that sits on the frontline of the coastline's rapid erosion.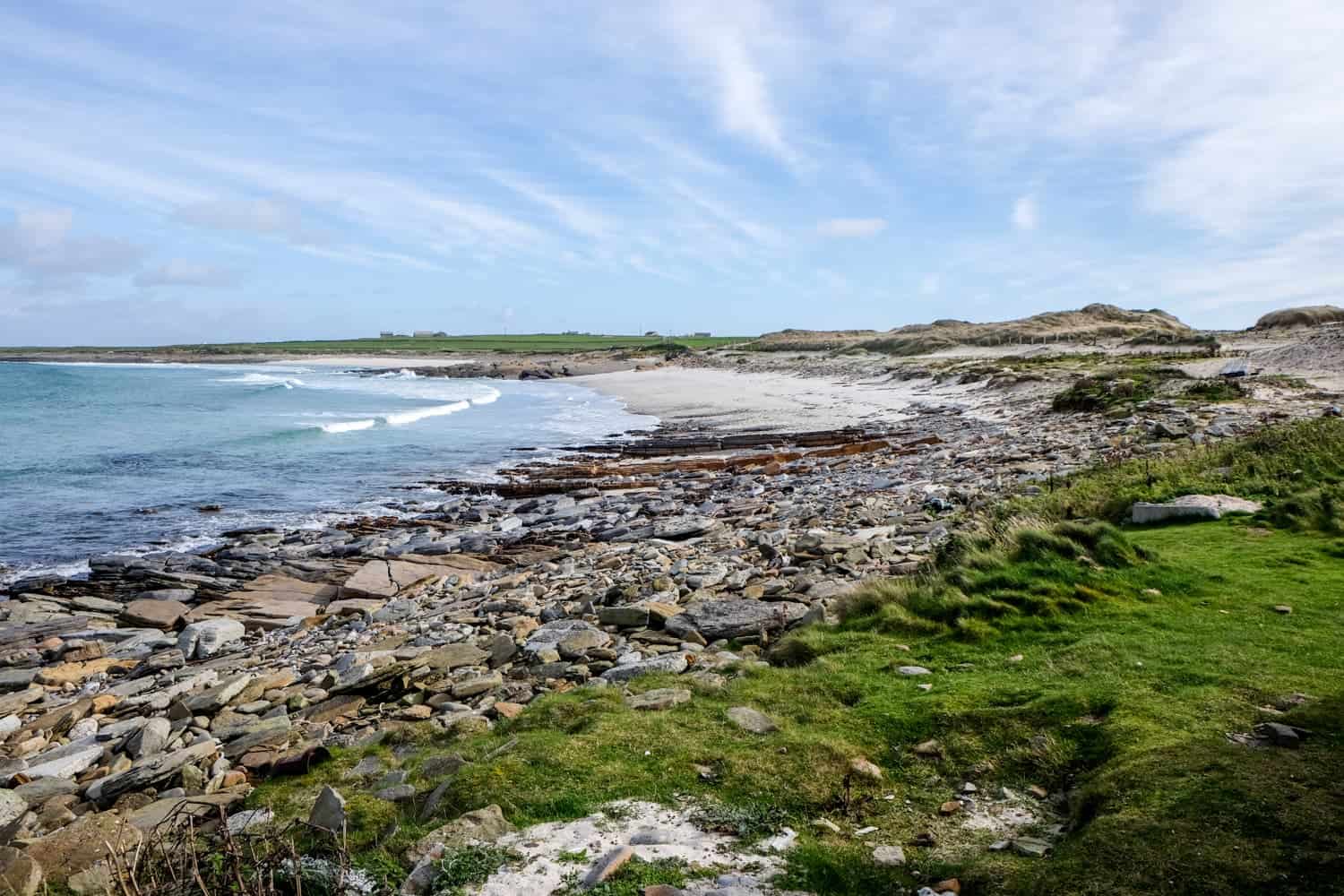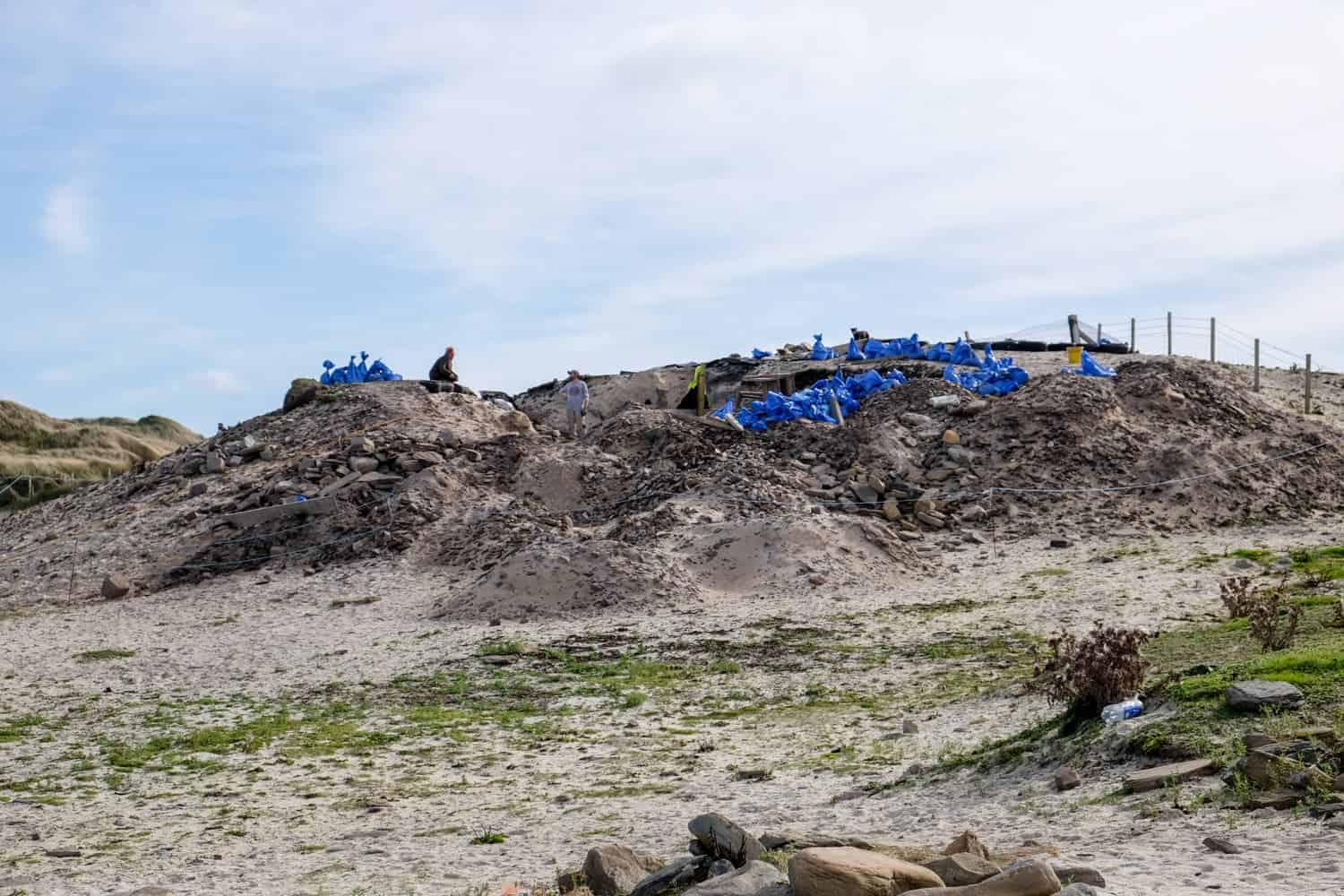 It's not the sea causing the damage, but the winds that have become a defining feature of island life. Winds that can howl and pull off open car doors within seconds are also blowing away a dune system that has been in the region for over 4,000 years.
The island's rich history is being lost. "As the surface level sands are blown away, the old land surfaces which lie beneath the dunes are becoming exposed, revealing evidence of human settlement from at least 3,300 BC, up to at least 1000 BC," adds Hazel as we look down into a pit of tunnels and trenches where two archaeologists are shifting mounds of sand with bare hands so as not to miss a single object or artefact.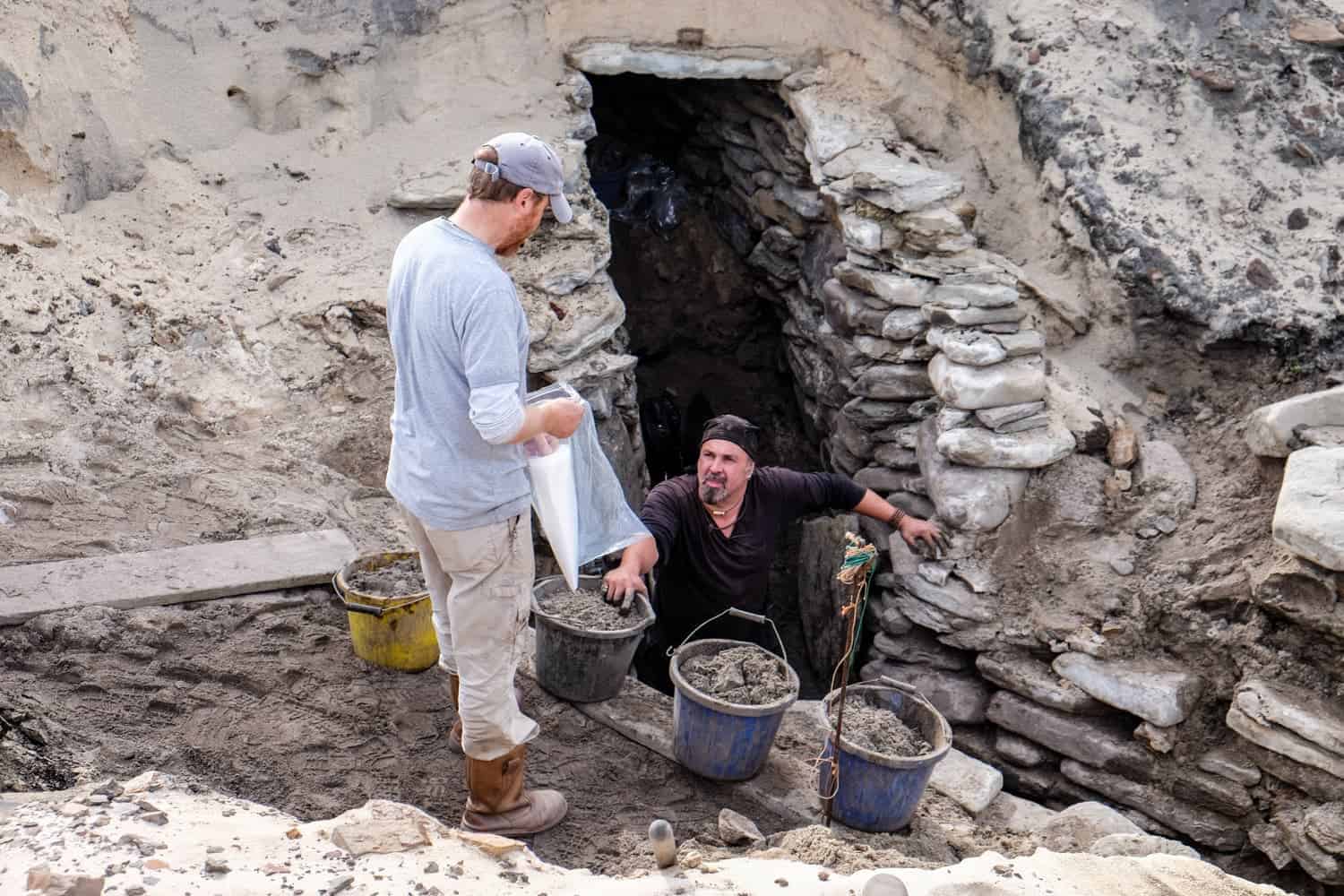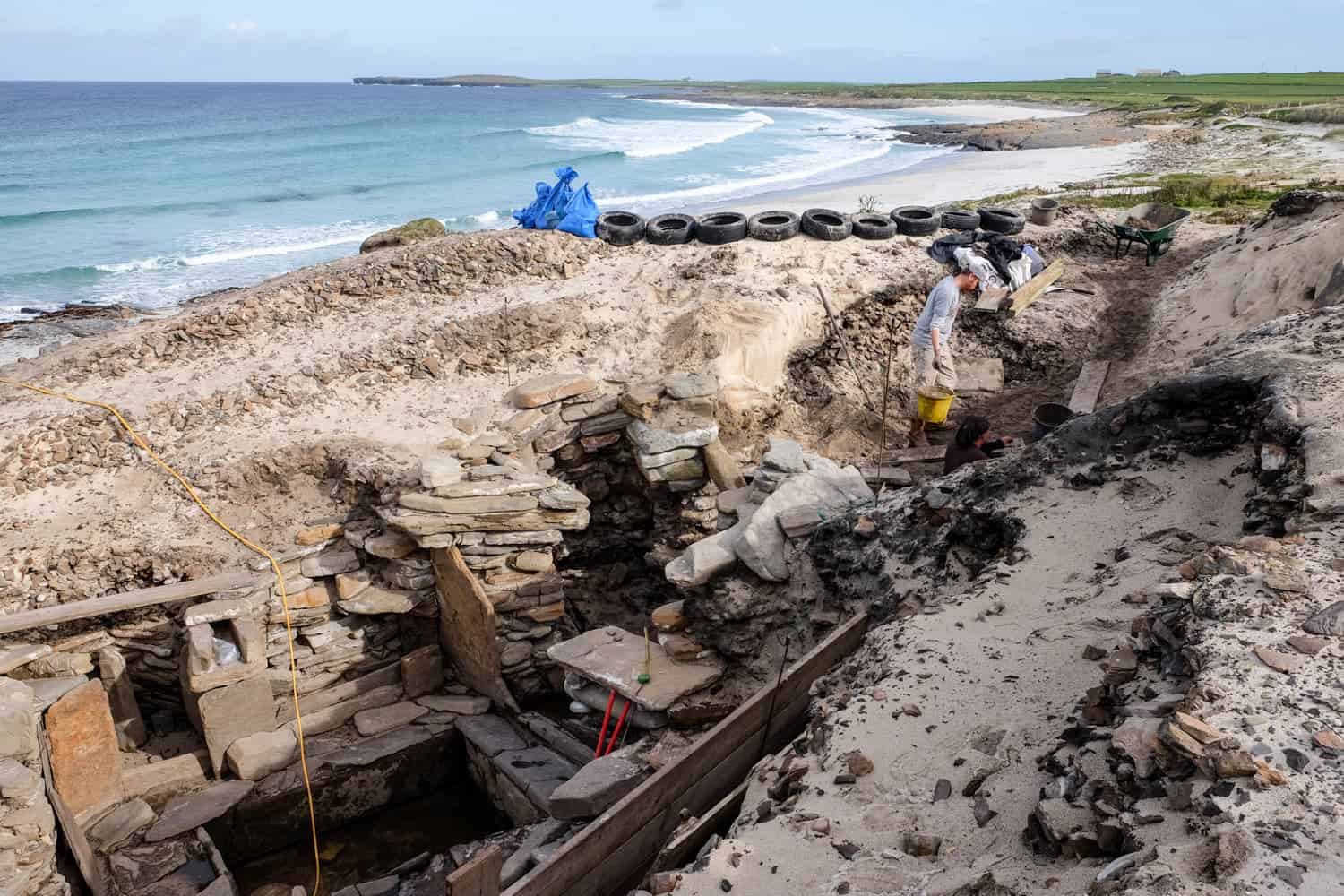 A budding archaeologist from a young age, there was nothing more exciting for me than to be present at a live dig – something I never came to do since I gave up on the career dream long ago. Here I was, standing above the trenches of a Bronze Age site – a very specialised subterranean building, which they think was used as a sweat lodge or a sauna.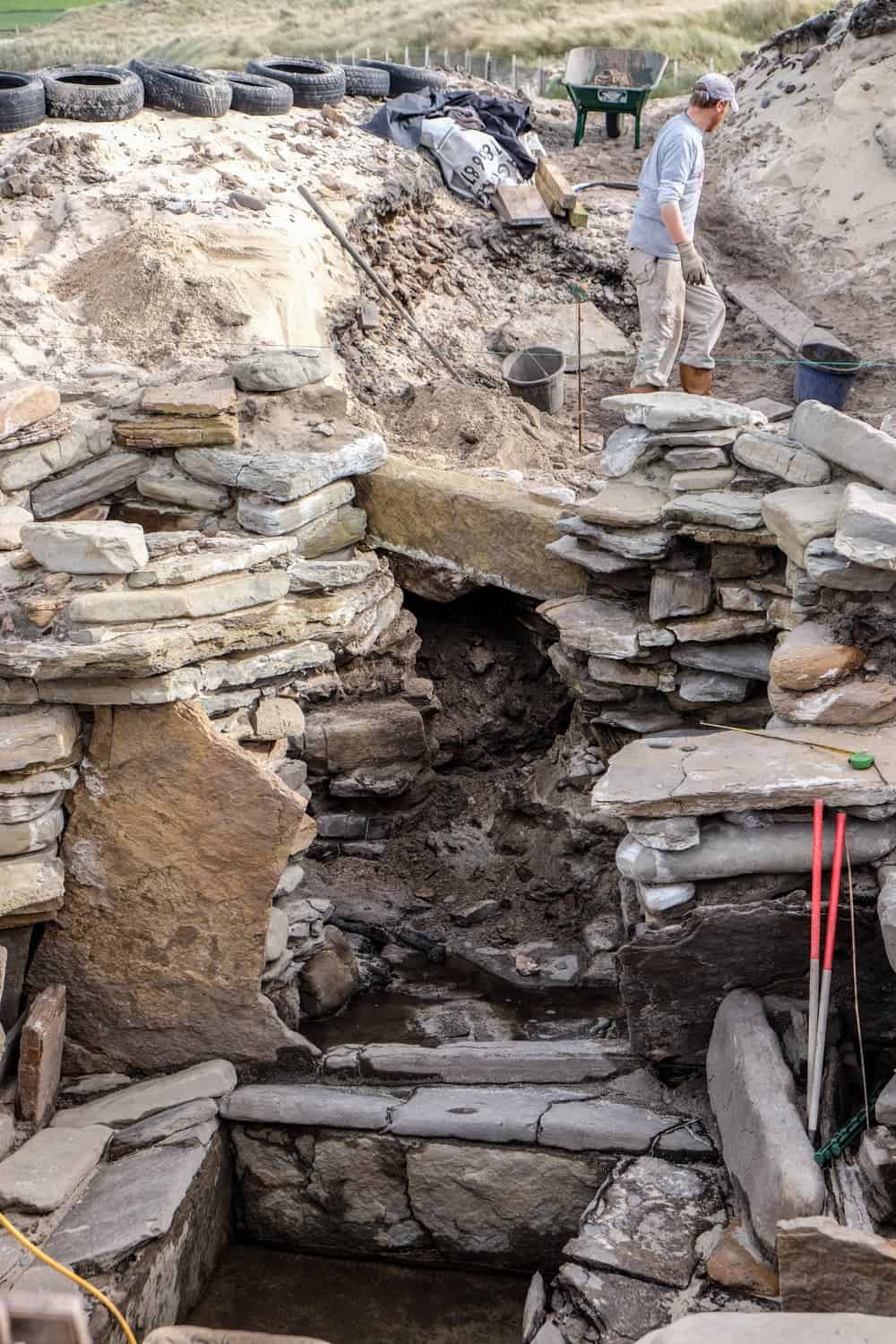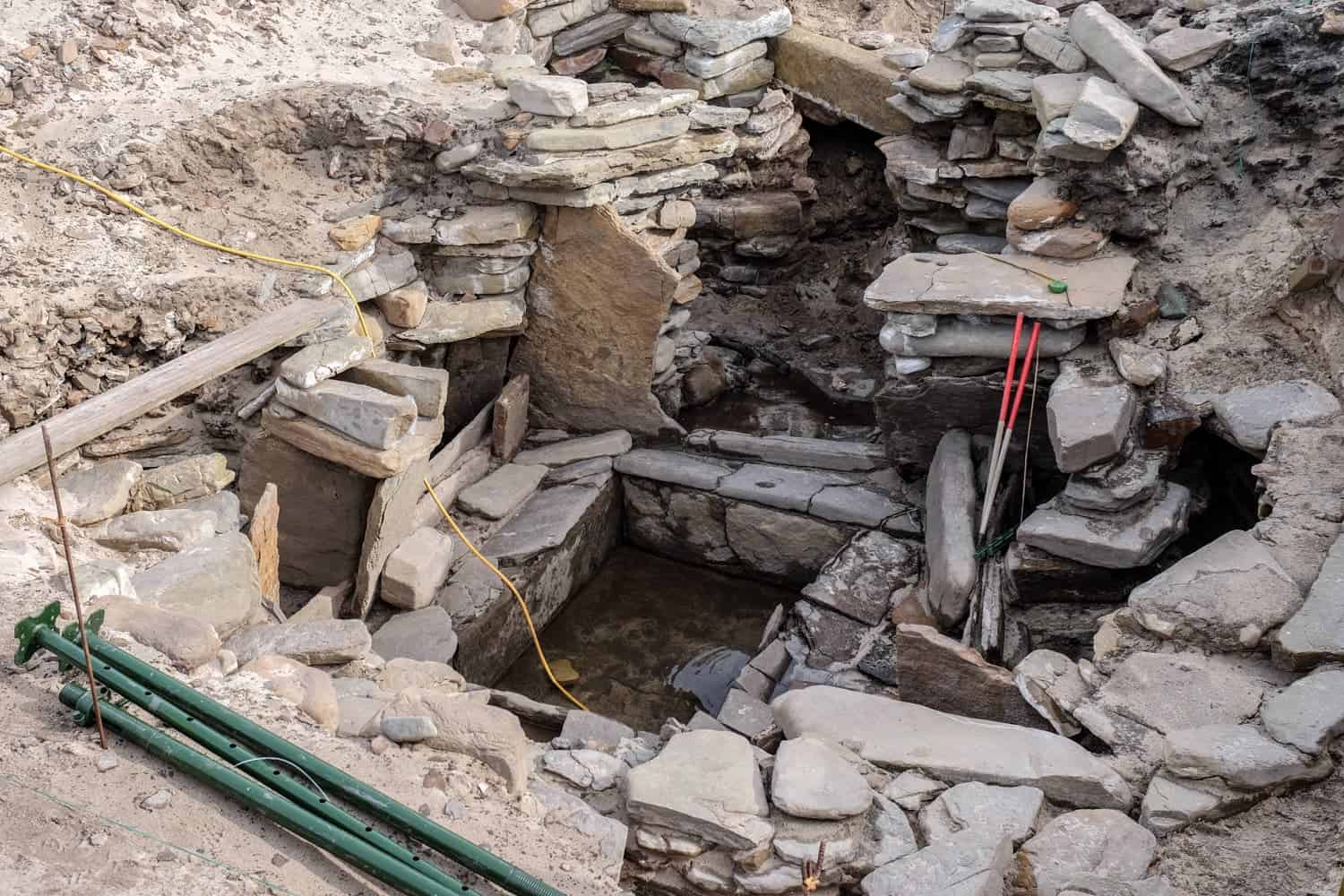 This area was once a region of continuous settlement, of farming people who likely came from elsewhere to Orkney, finding fertile, grassy lands to immediately farm on. Yet by 1700 BC, the climate began to deteriorate, becoming colder and wetter, and huge deposits of sands began to form on the once pristine clay pastures. With sandy soils and harsh weather came rapid changes in farming for survival and human health problems. It appears the sauna was used sporadically for healing, wellbeing and religious purposes, rather than everyday recreation.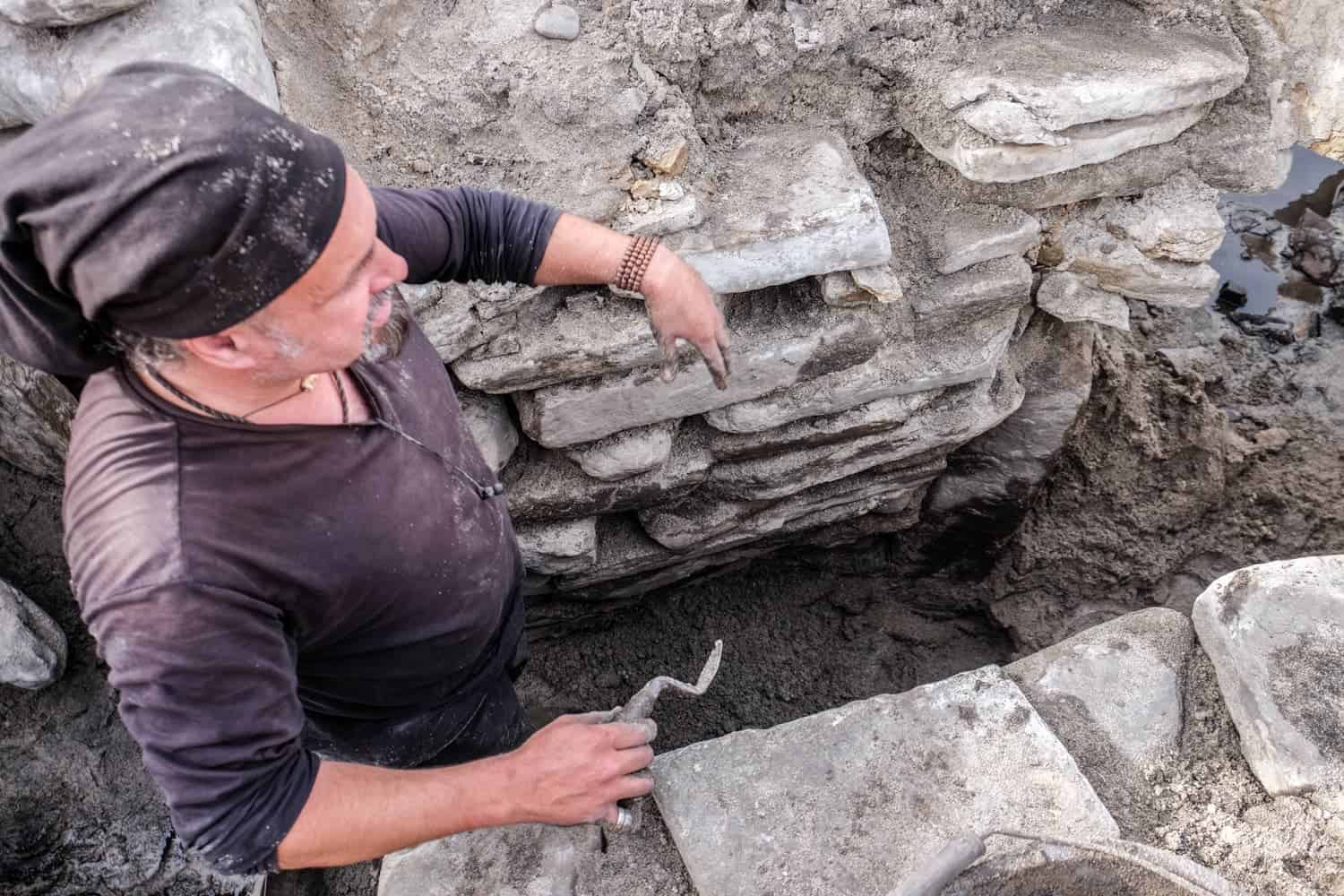 Fresh spring water still rises through the stone slabs that were once the ancient bathtub. Remnants of scorched hot stones (likely big beach pebbles) that were heated on the fire and placed inside, lay discarded. Doorway, tunnels and walkways mark the route to the sauna room. Minute details down to the different types of stone and their sockets, shapes and connections show how these people were sophisticated stone builders, on an island with no trees, and therefore no wood.
It is thought that one day the roofed caved in and it was simply abandoned, with sand filling up the cracks.
No one has been in here since the Bronze Age.
"It's rare to find a Bronze Age site that has never been touched since its abandonment," Hazel explains. "There isn't another one in Orkney or Scotland or Britain that looks like this. It is unique – unique because it is so well-preserved."
We wander to the second settlement, thought to date back to 3000 BC or later, where people retreated from the sandy mounds. So far 32 separate buildings, a cemetery with over 100 burials and farmland with evidence of cultivation have been uncovered. Fragments and soiled layers of bones, shell, and plant materials are scattered all around – of which over one million specimens, 5000 years in the making, have been collected.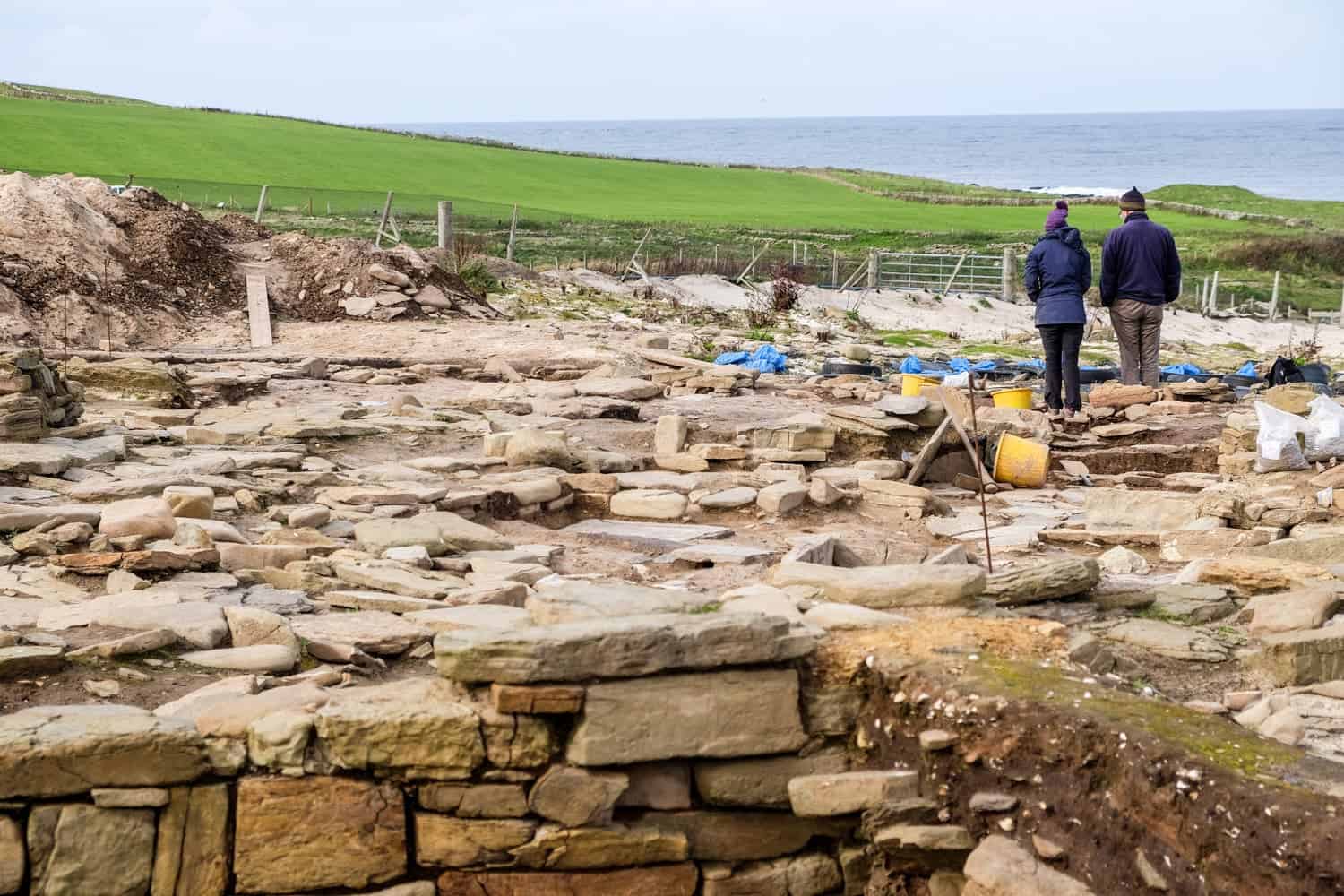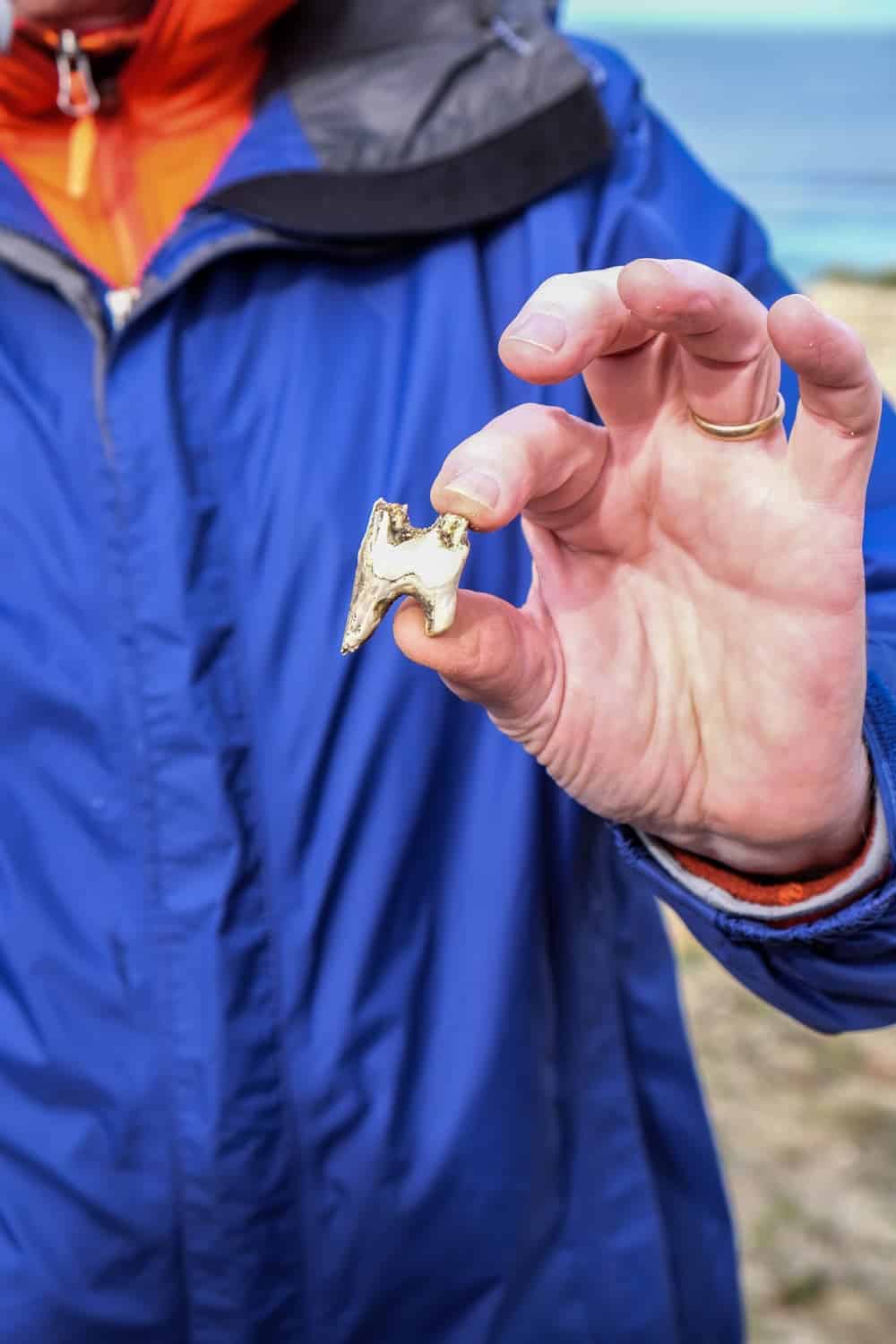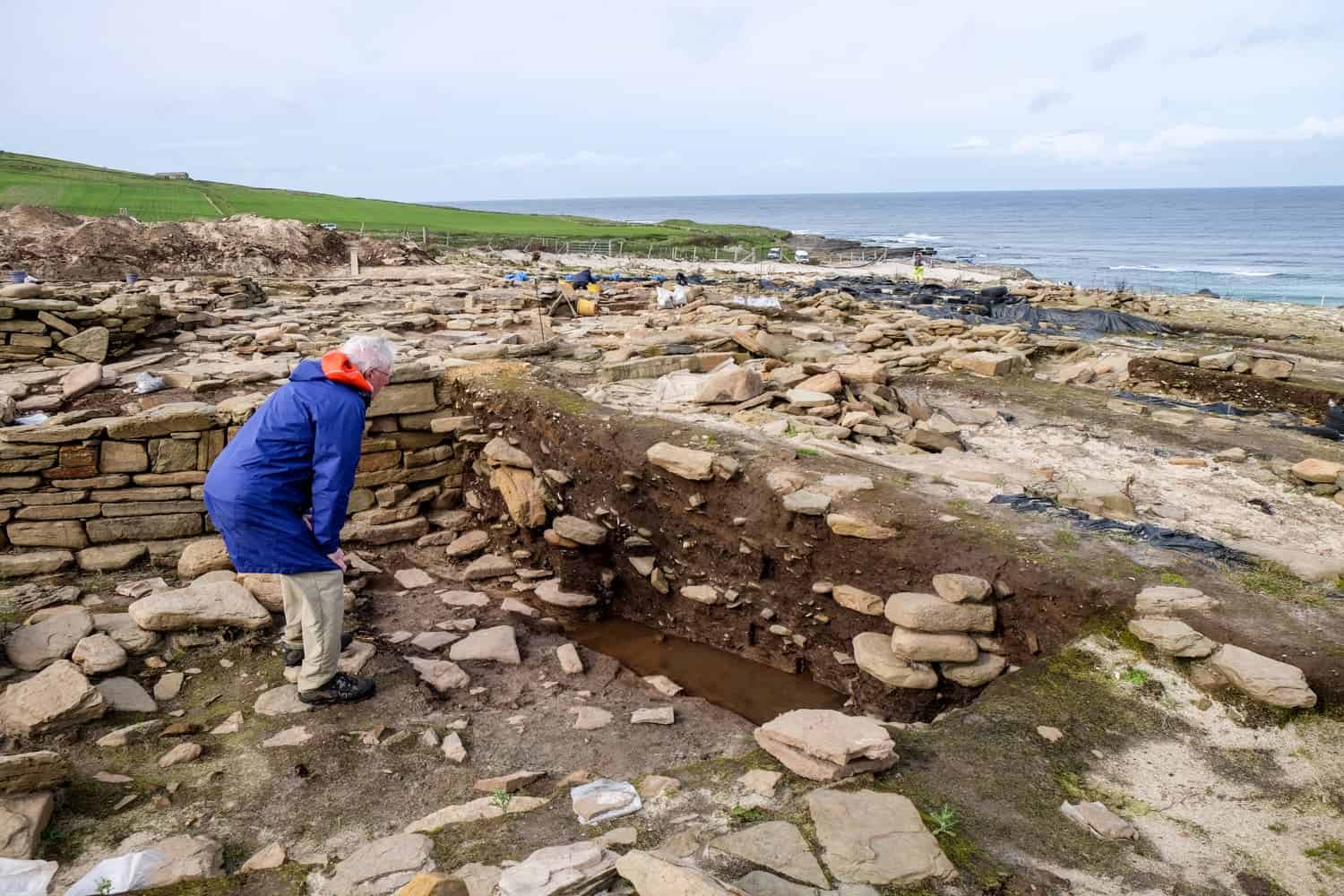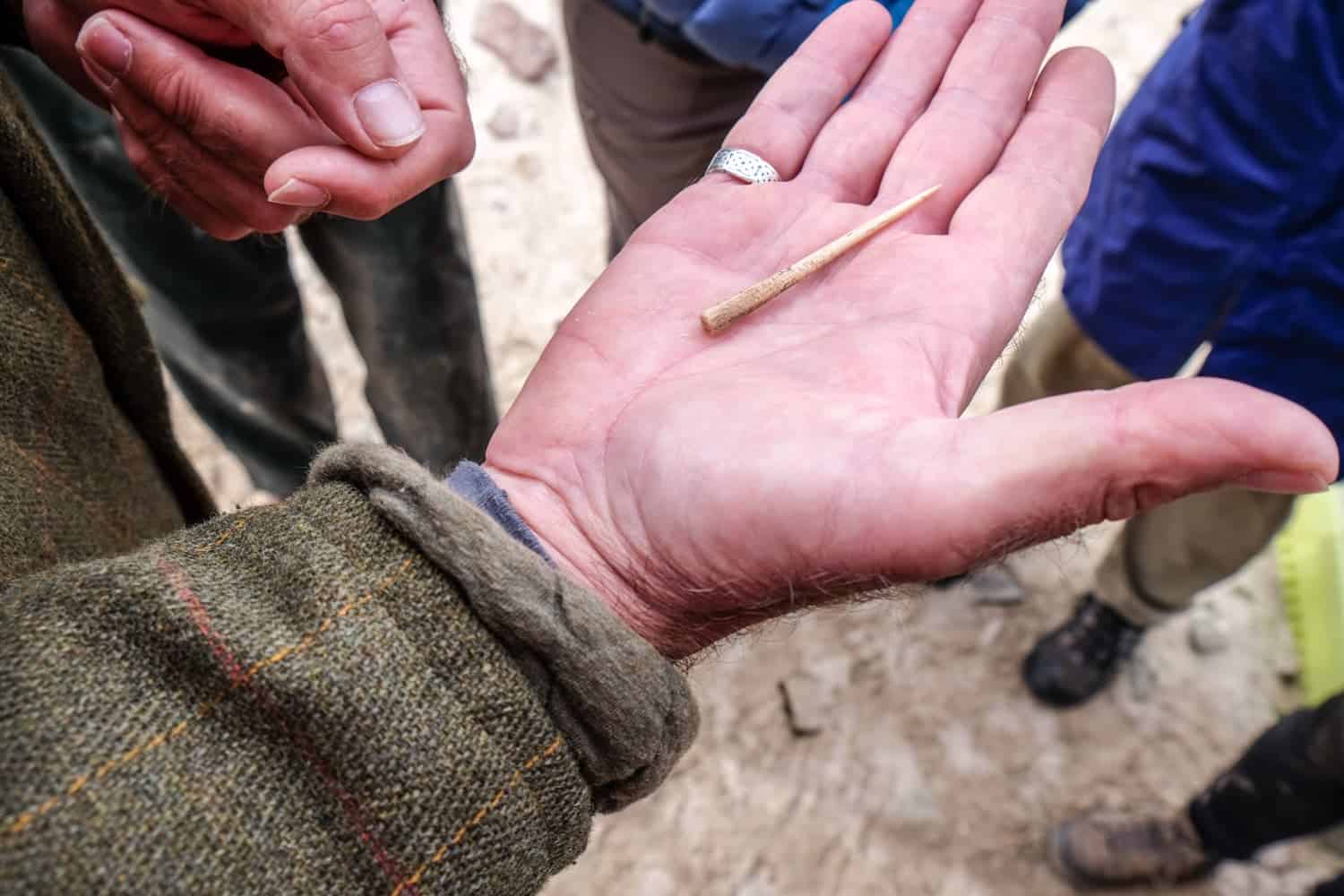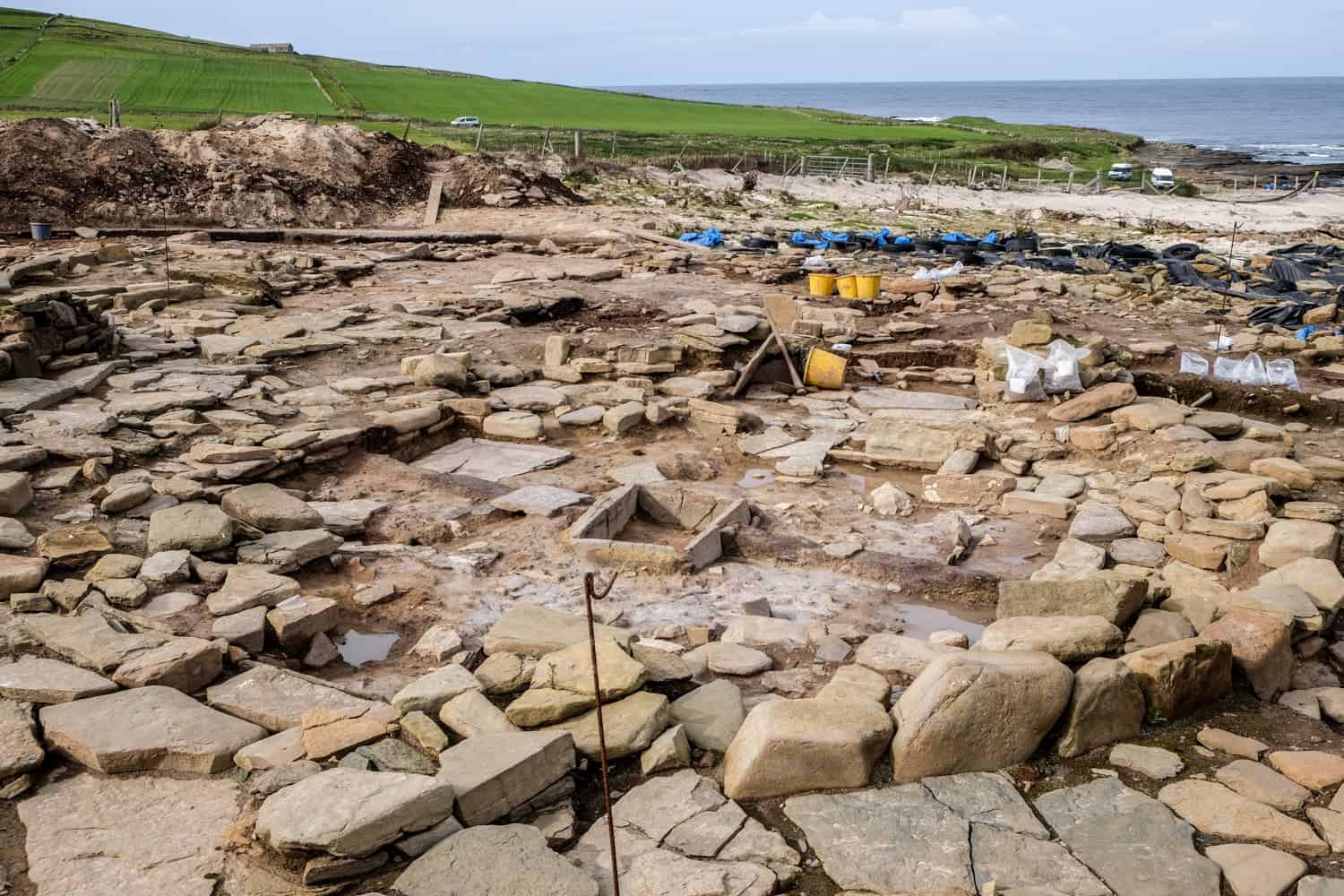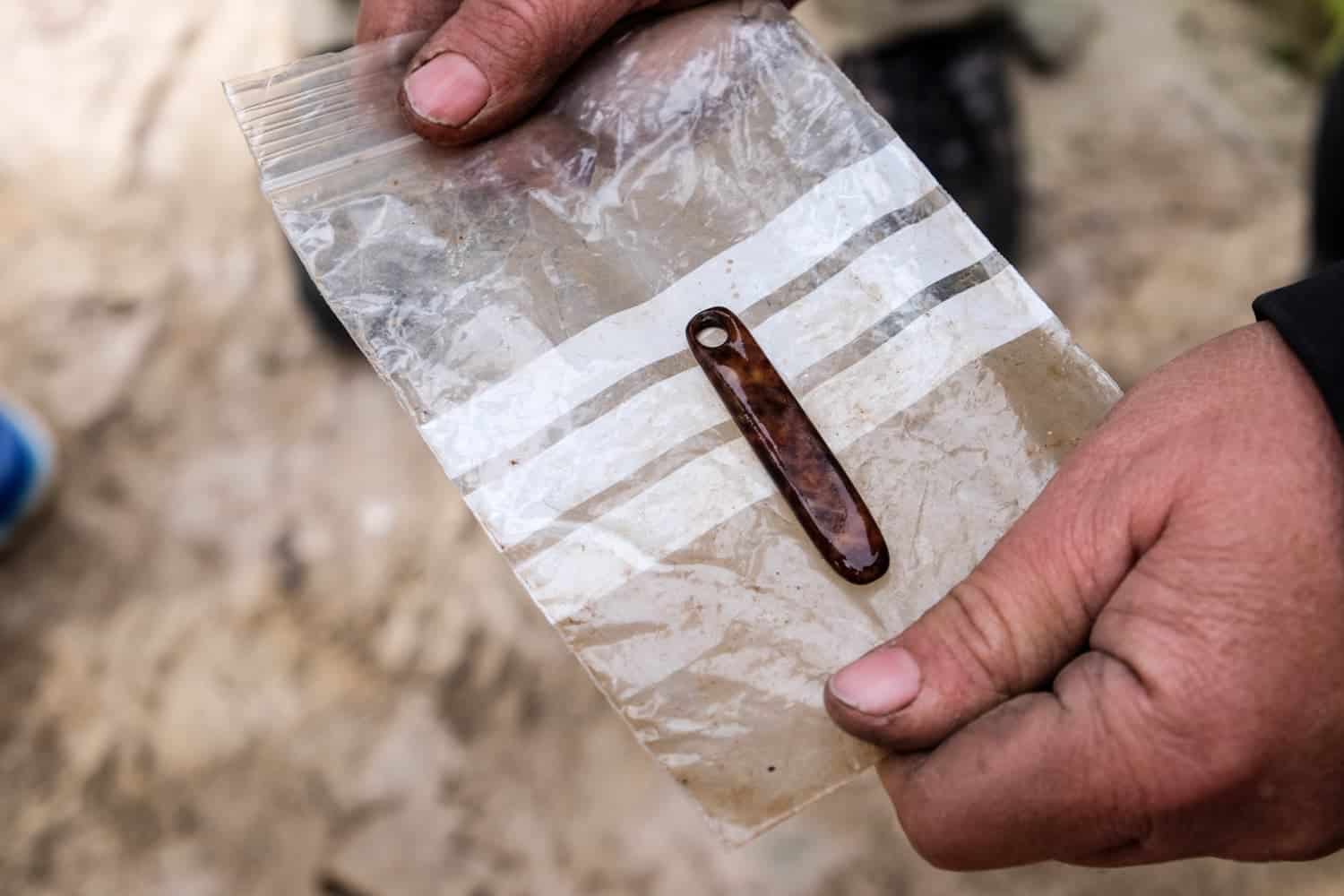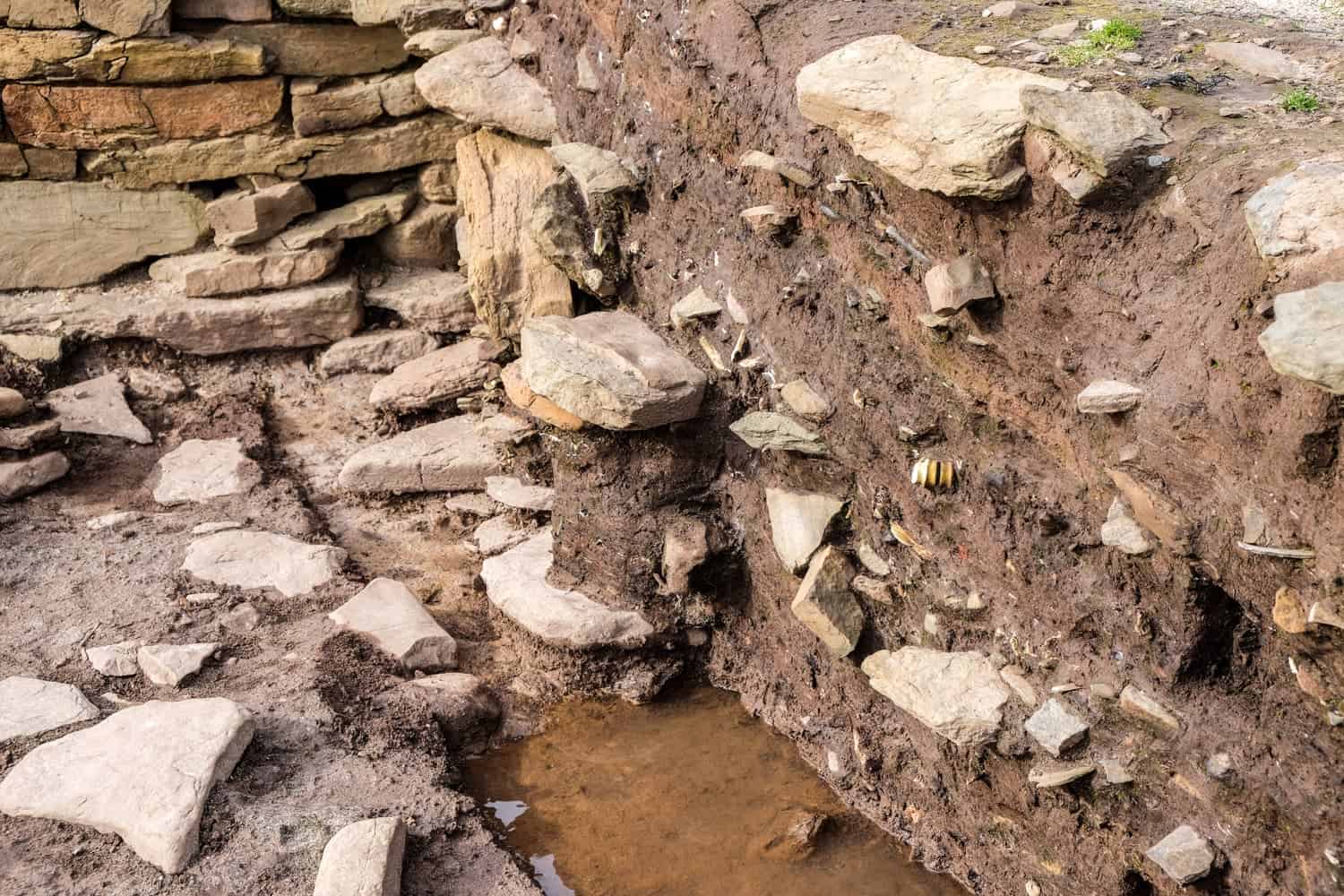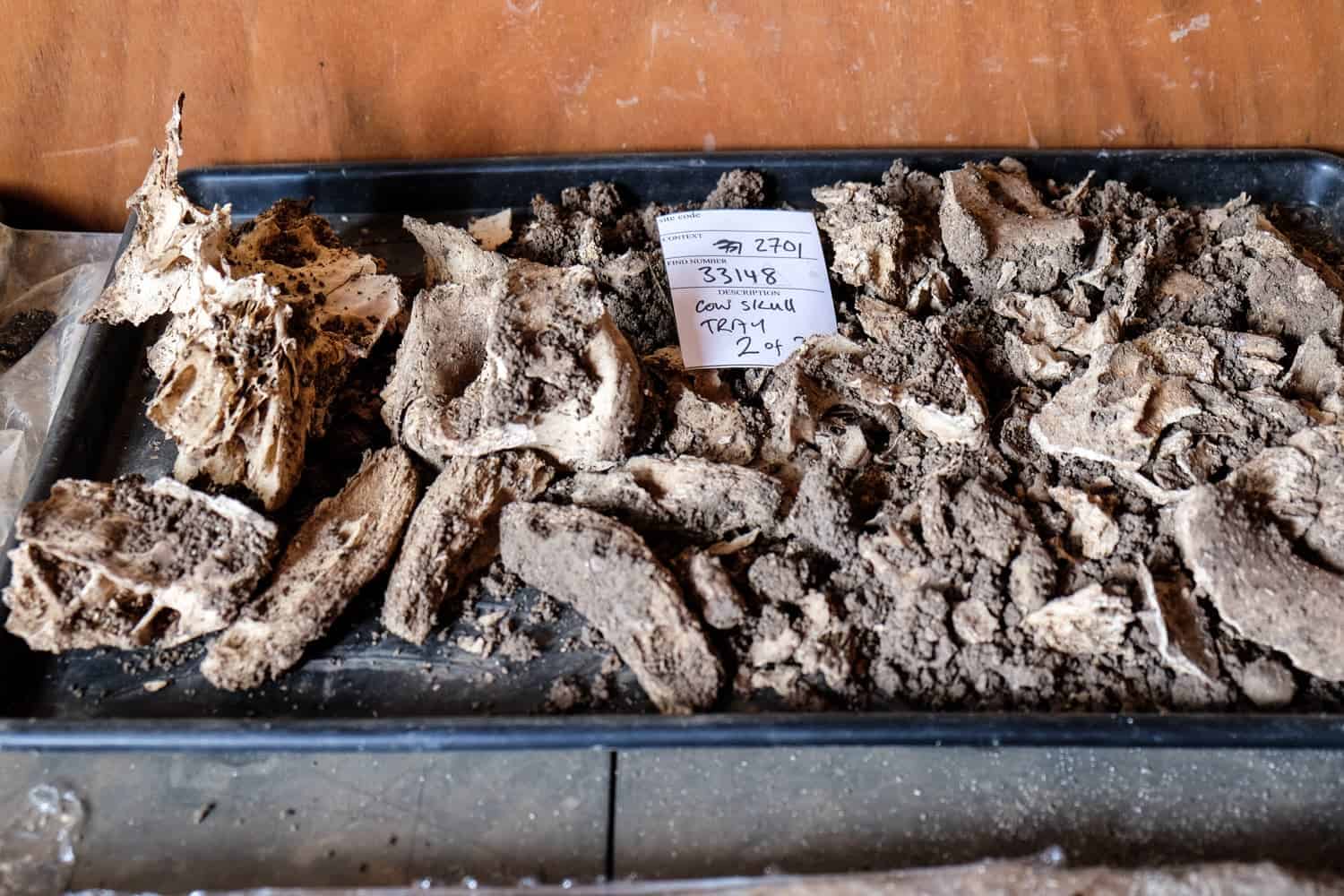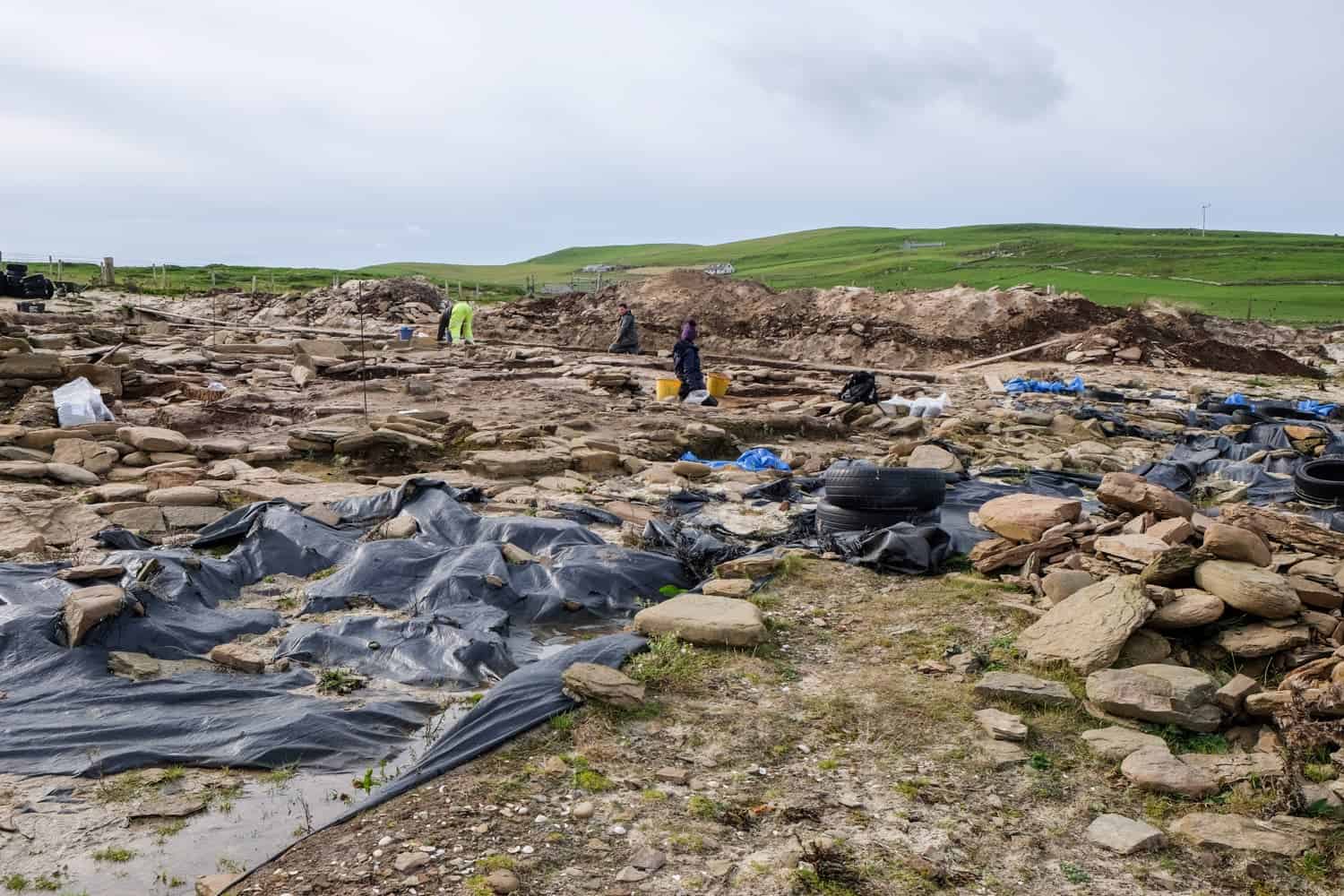 At Links of Noltland, you can stand within an area dotted with both Neolithic and Bronze Age structures. To visit is to stand on top of thousands of years old soil, and scrape your feet through the Neolithic brown layers, untouched by modern development.
"The area covered with sand has never been farmed since, so unlike most archaeologists who are battling to try to recover very small fragments of sites which have been damaged by ploughing and modern farming, here there has been no modern farming. So, we have a perfectly preserved ancient landscape underneath the dunes."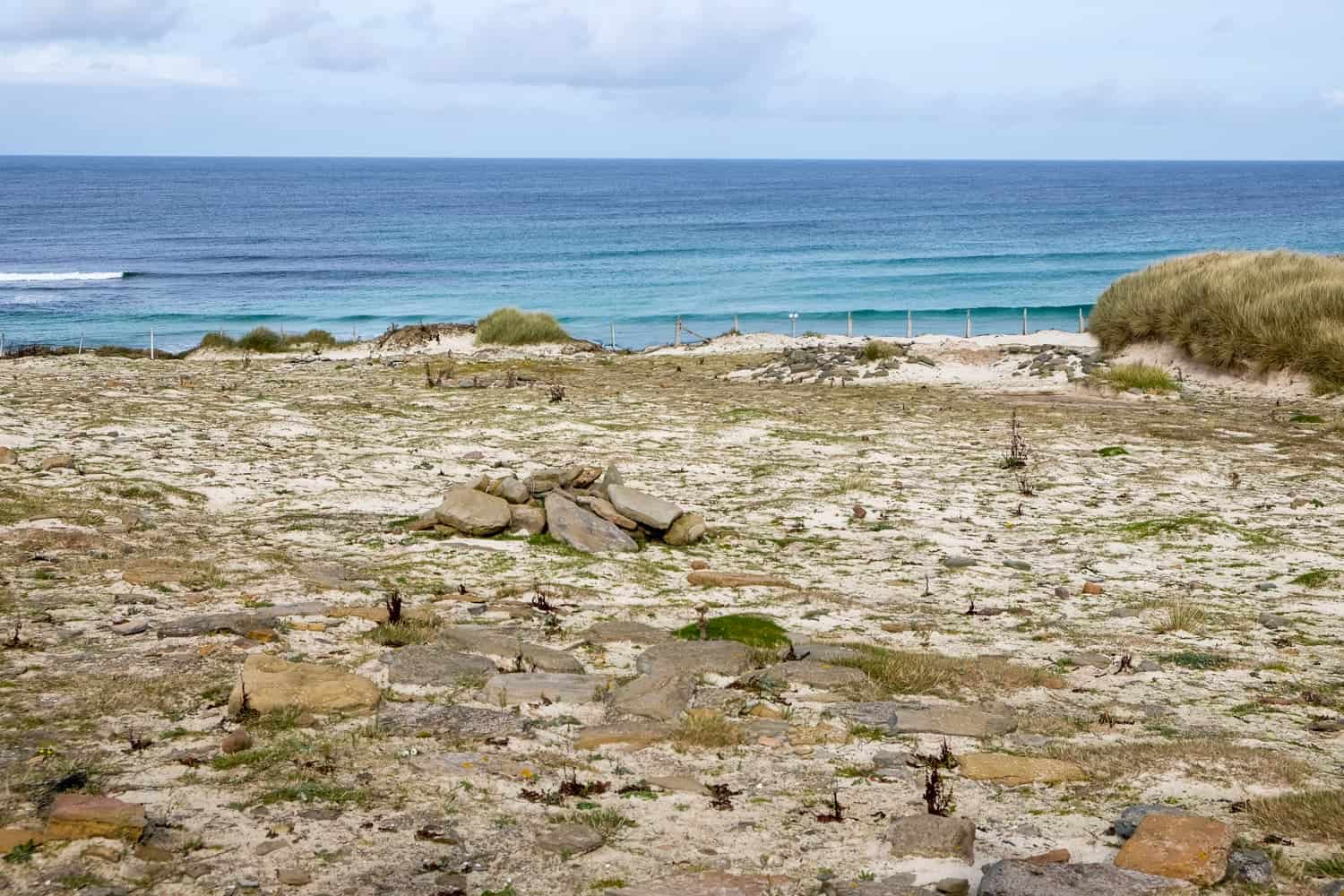 Nature is doing a lot of the hard work for these archaeologists, yet the question remains as to what to do with it now it is under threat from the very force that exposed it in the first place.
If left open in the environment it wouldn't last very long.
So far Historic Scotland has taken a laser scan to recreate and make a virtual tour of the sauna passage, to be shown in the Heritage Centre by 2017. At this time, the prize exhibit here from the Links of Noltland site is the stone carving of 'The Westray Wife' or 'Orkney Venus' – the earliest form of human representation found in Scotland. Hopes are that a dedicated museum will be constructed within five years where all the artefacts can be put on show.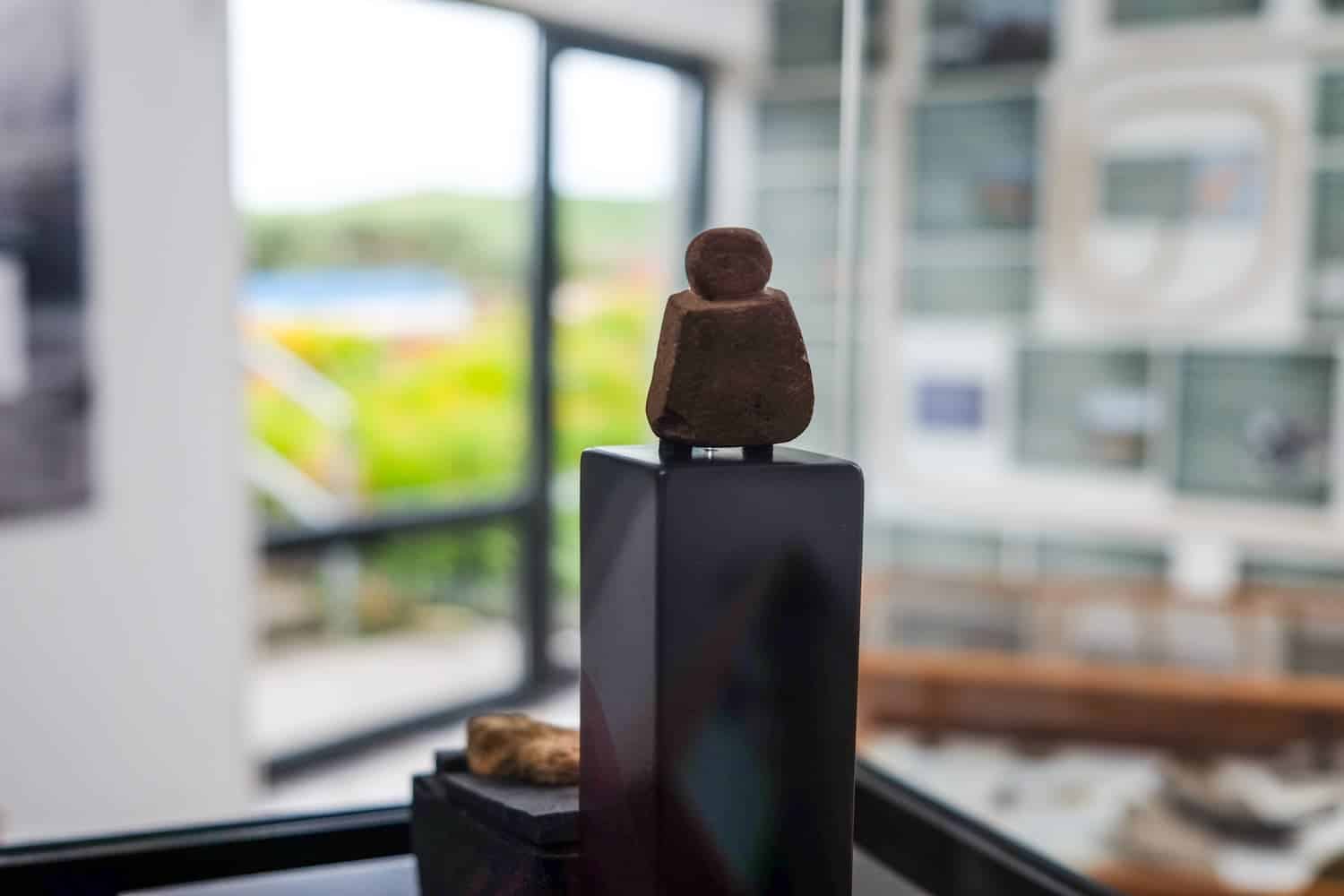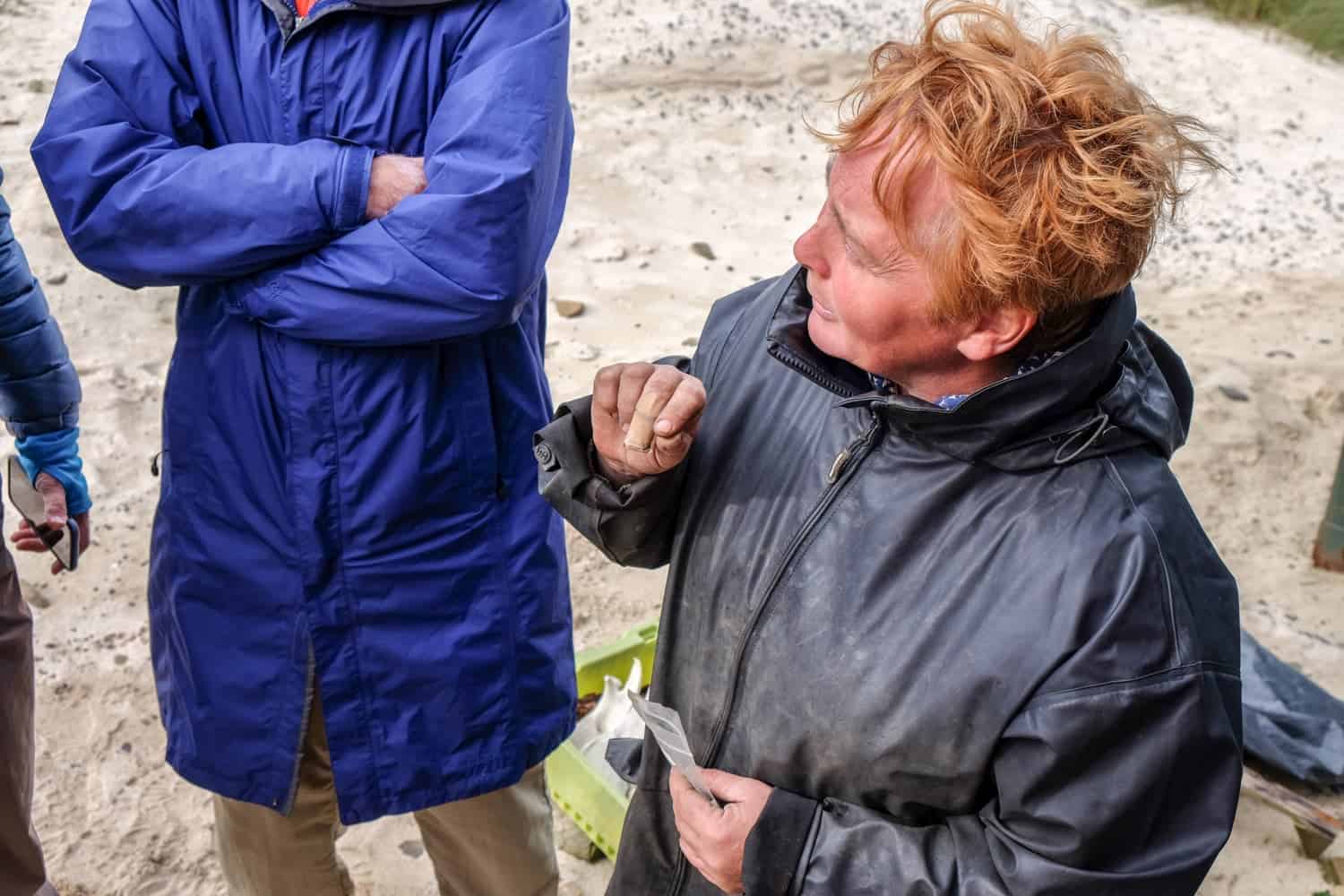 "The aim here is to rescue excavation. Only where something is in peril; if it needs human intervention to save it; if it's going to be destroyed by nature, we will go and dig it. If not, we leave it," Hazel tells us as she ends our introduction at the site's treasure room, showing us fragments of pots and pendants found here.
The site will be filled back in with sand, to prevent further damage, although nature will eventually win. But at least the site has been excavated so that the people of Westray know of their heritage, and so that the island's history with never be buried without its story untold.
Things to Note:
My visit to Links of Noltland was a part of an organised sightseeing guided tour of the Island of Westray by Westraak. I was picked up at the airport and spent the day touring sites including the 16th century Noltland Castle, Noup Head Lighthouse and the Westray Walk (a circular coastal walk above the Noup Cliffs) and the Westray Heritage Centre in the village of Pierowall.
The Links of Noltland site was first considered a potential ancient site in the 1800s when winds started revealing sites like Skara Brae. At the time, some stone tools were uncovered here but the sandy blowouts were not big enough to show anything major. By 2007, mini excavations revealed a site and the funding was sourced to allow for major excavations, commissioned by Heritage Scotland.
For further information and inspiration go to Visit Scotland, who helped facilitate my four day trip to the Orkney Islands.