Disclaimer: This post contains affiliate links to handpicked partners, including tours, gear and booking sites. If you click through or buy something via one of them, I may receive a small commission. This is at no extra cost to you and allows this site to keep running.
Visiting the Orkney Islands in Scotland takes you back 10,000 years, yet tours of the Mainland and Westray Isles show that time stands still.
There's one thing that will strike you about visiting the Orkney Islands in Scotland, and that's the stillness. Despite the forceful winds that rush through the wide expanse of the treeless isles, time here is slow.
A visit to Orkney is about understanding time and tracing it – back to over 10,000 years.
Despite the compact size of this 70 isle cluster, its historical timeline is considerable. Each island is a portal to a preserved archeological heritage of Great Britain, a storyboard of the resourceful ancient civilisations that built Scotland, and a catalogue of the most important sites in all Northern Europe.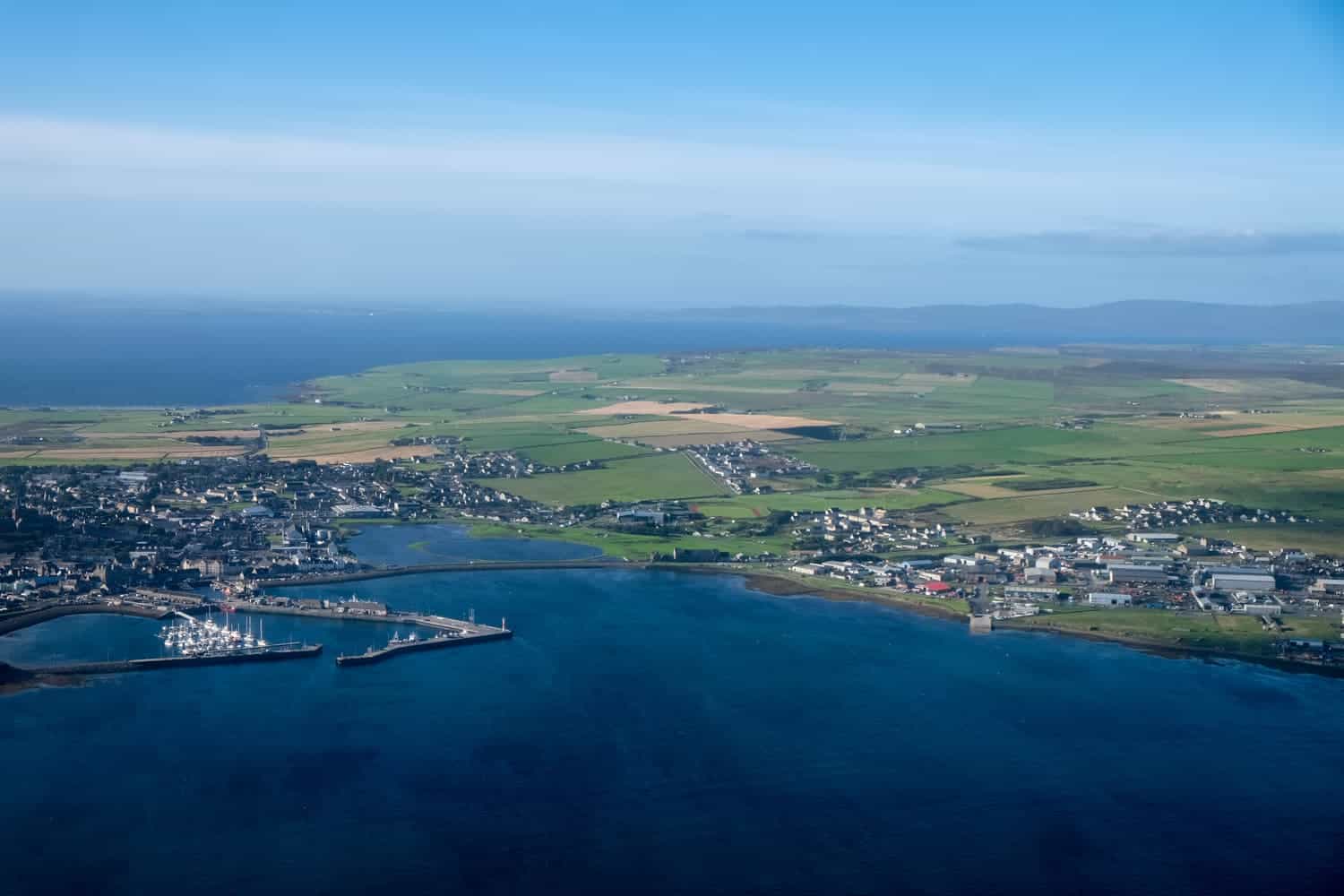 I began my journey on the Mainland, arriving on a direct flight from Inverness. Like any Brit, my first remarks, aside from the elevated view of a miniature map of green islands, was about the weather. It was damp and blustering, yet like a beautiful person emerging from the rain all drenched and windswept, it didn't change the core of the attraction.
Ruggedness is the lure of Orkney, whose isolation attracts the most eager of outdoors enthusiasts visiting Scotland, willing to brave the harsh northern elements for exploration.
The Mainland is the pivotal point from which to begin your island-hopping exploration. It has the largest landmass, is the most populous (in particular, Kirkwall) and has the highest concentration of infamous Neolithic sites. Combined with the Isle of Westray, this is often the most popular and most historically and culturally infused introduction to Orkney.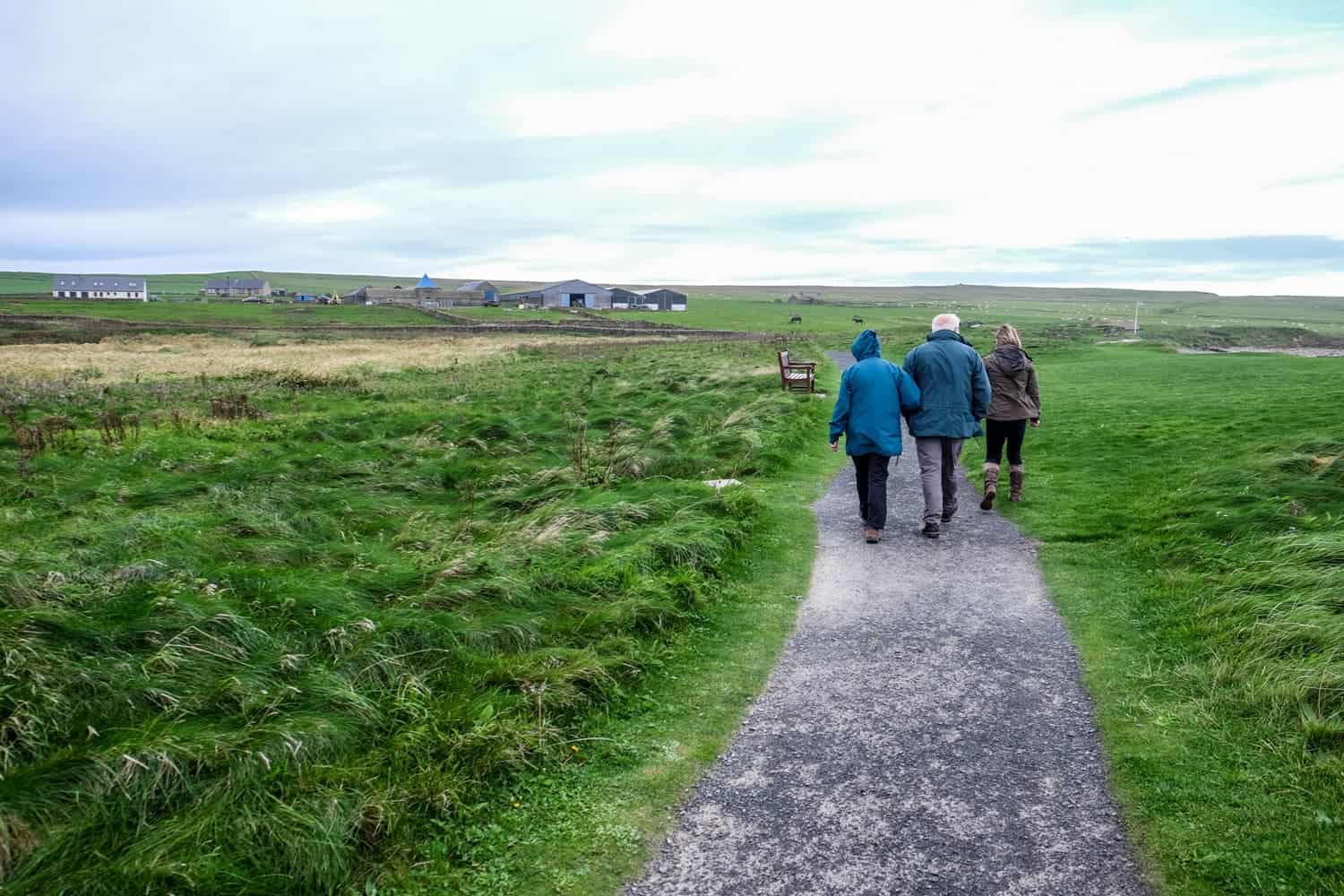 In Orkney, the time has played out a course spanning centuries but remains largely unchanged.
Despite a rapid erosion of the coastline, this region remains one of the most untouched and rugged terrains in Great Britain. Dramatic cliffs, romantic moorlands, crumbling centuries-old farmhouses and weathered lochs are straight from the pages of timeless novels and aged rural poetry.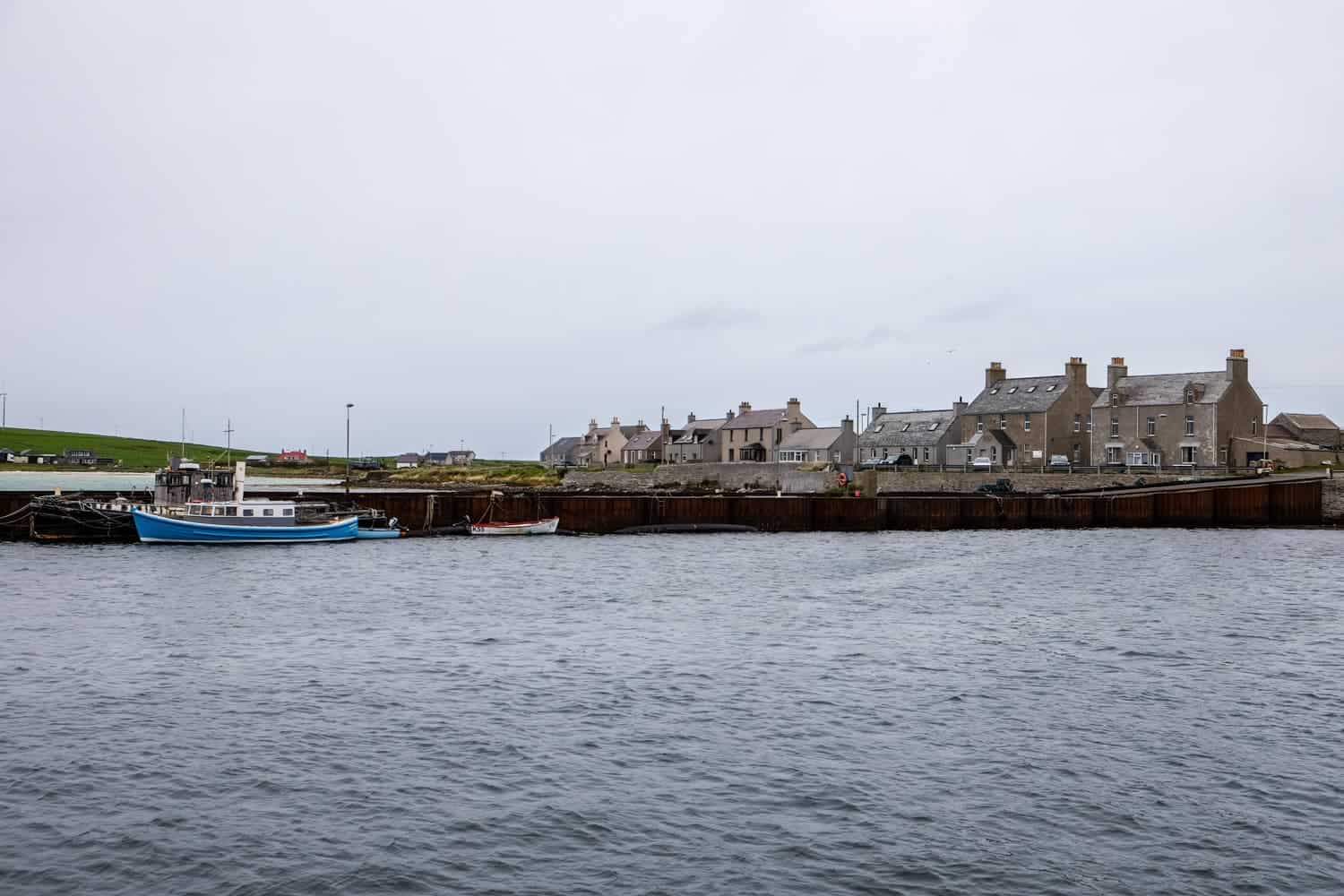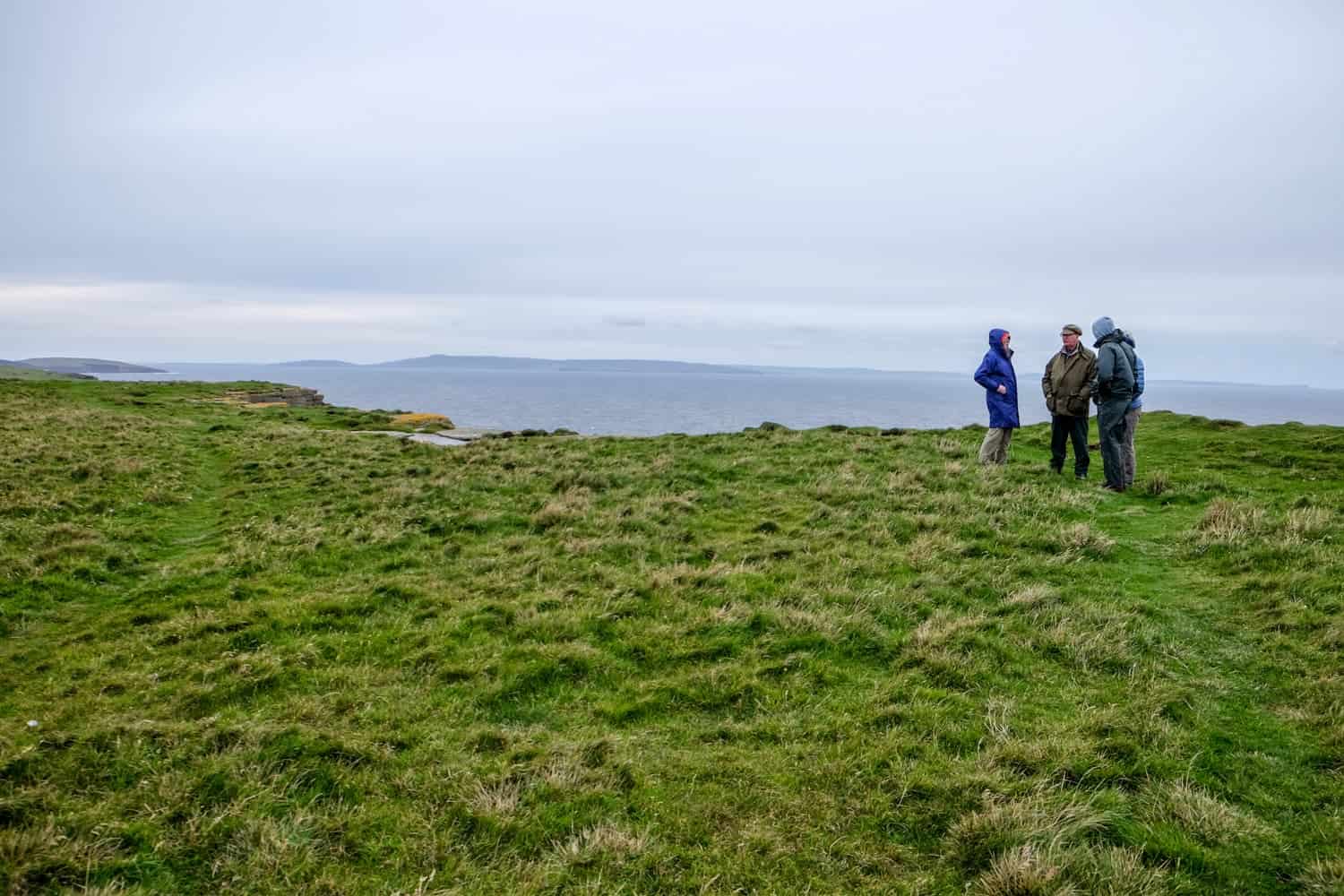 Orkney's legacy has been unearthed and displayed for all to see and touch and marvel. That is, in Neolithic monuments and stone villages, burial tombs, stone circles and compacted beneath the sand dunes of coastal shores, still only being uncovered.
Your time in Orkney is about standing in the very footsteps, dwellings and worship places of the ancient society who first inhabited the island.
Places to Go on Orkney Island – The Mainland
Hiring a car in Orkney is essential or you can join a local who will feed you all the knowledge about their resourceful ancestors. I highly recommend See Orkney tours, who didn't just take us from site to site in convoy but gave myself and the two other passengers the opportunity to highlight exactly what we wanted to see.
We ended up covering everything from the Neolithic to wartime Orkney, with digestible historical background and island life skills included. Like how to best open a car door so that the wind doesn't rip it off.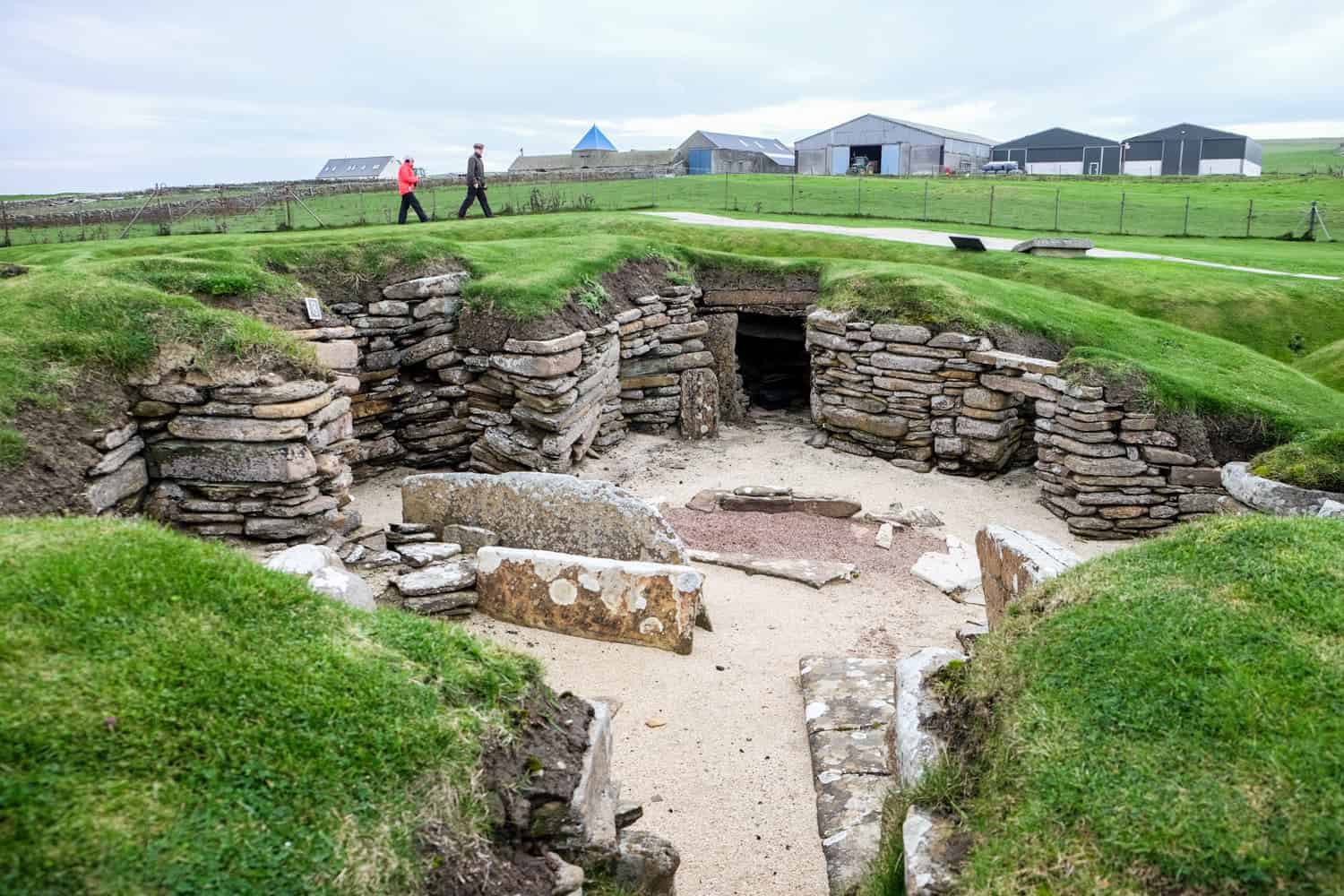 The first stop had to be Skara Brae – the island's most famous attraction and a meticulously designed settlement considered to be the best-preserved Stone Age village in all of Europe. At first sight it feels too manicured to be real, like an ancient-style Hobbiton. We all quickly assume these people took on a Neanderthal role, yet the people of this time were skilled stone craftsman, surviving on an island with no wood.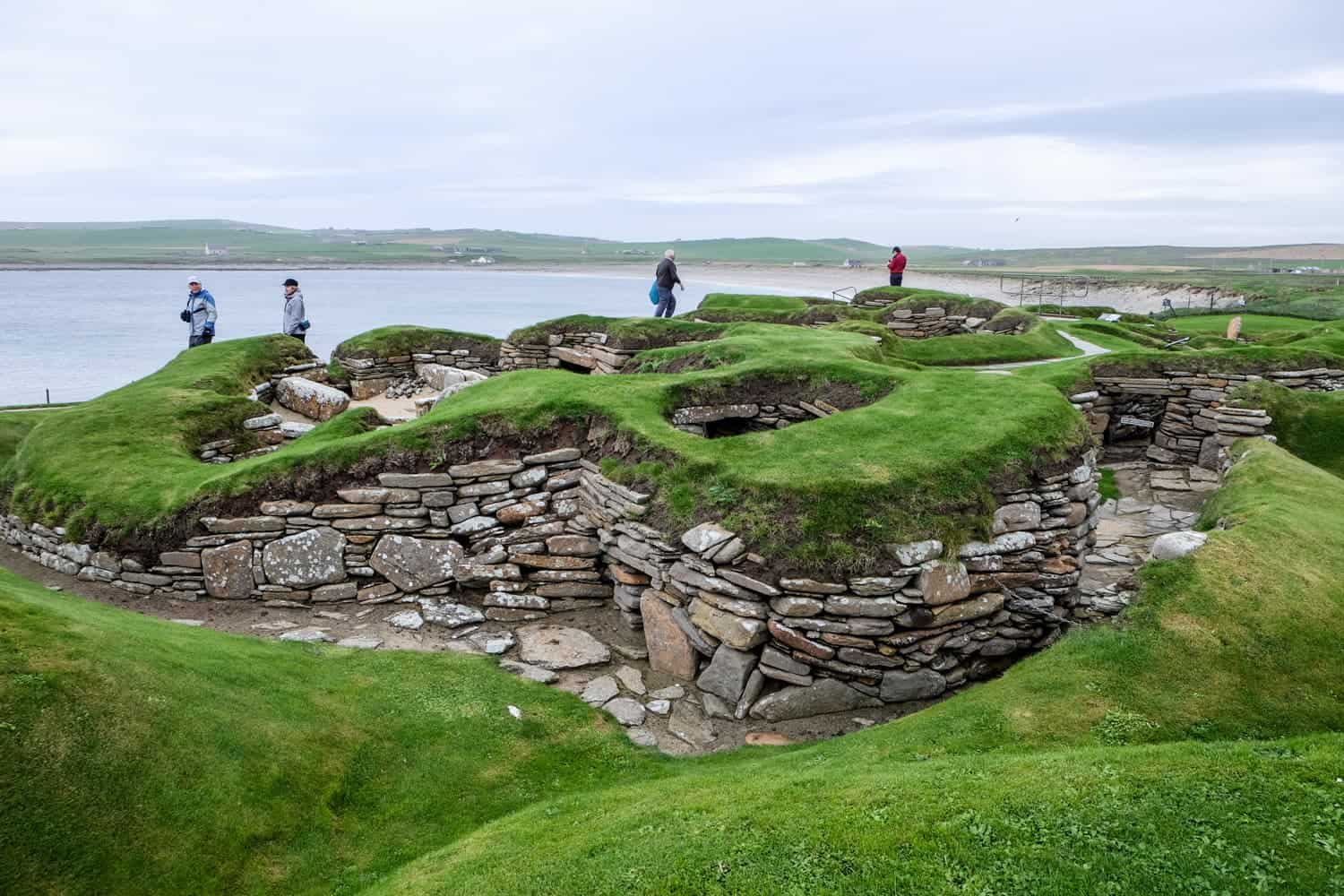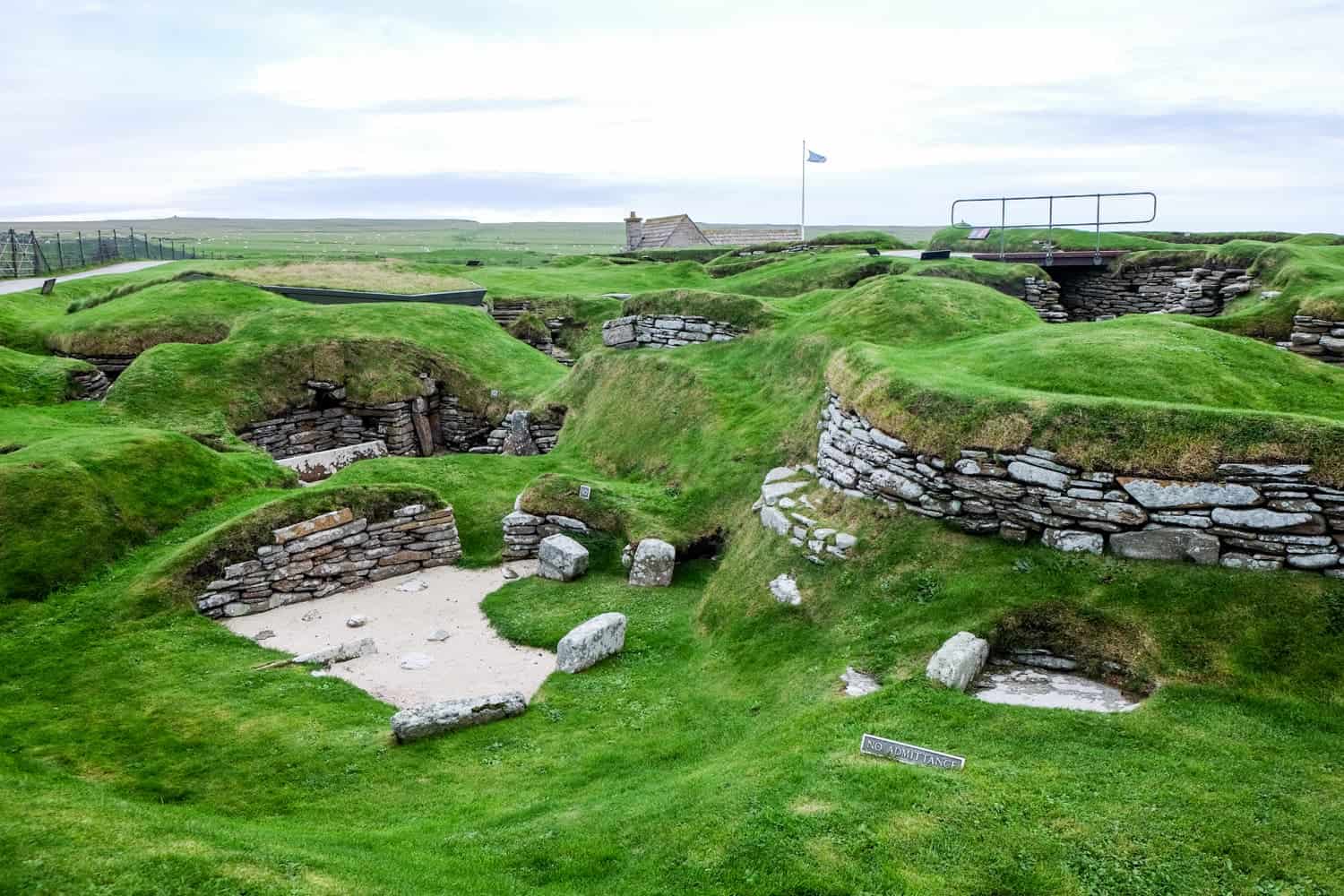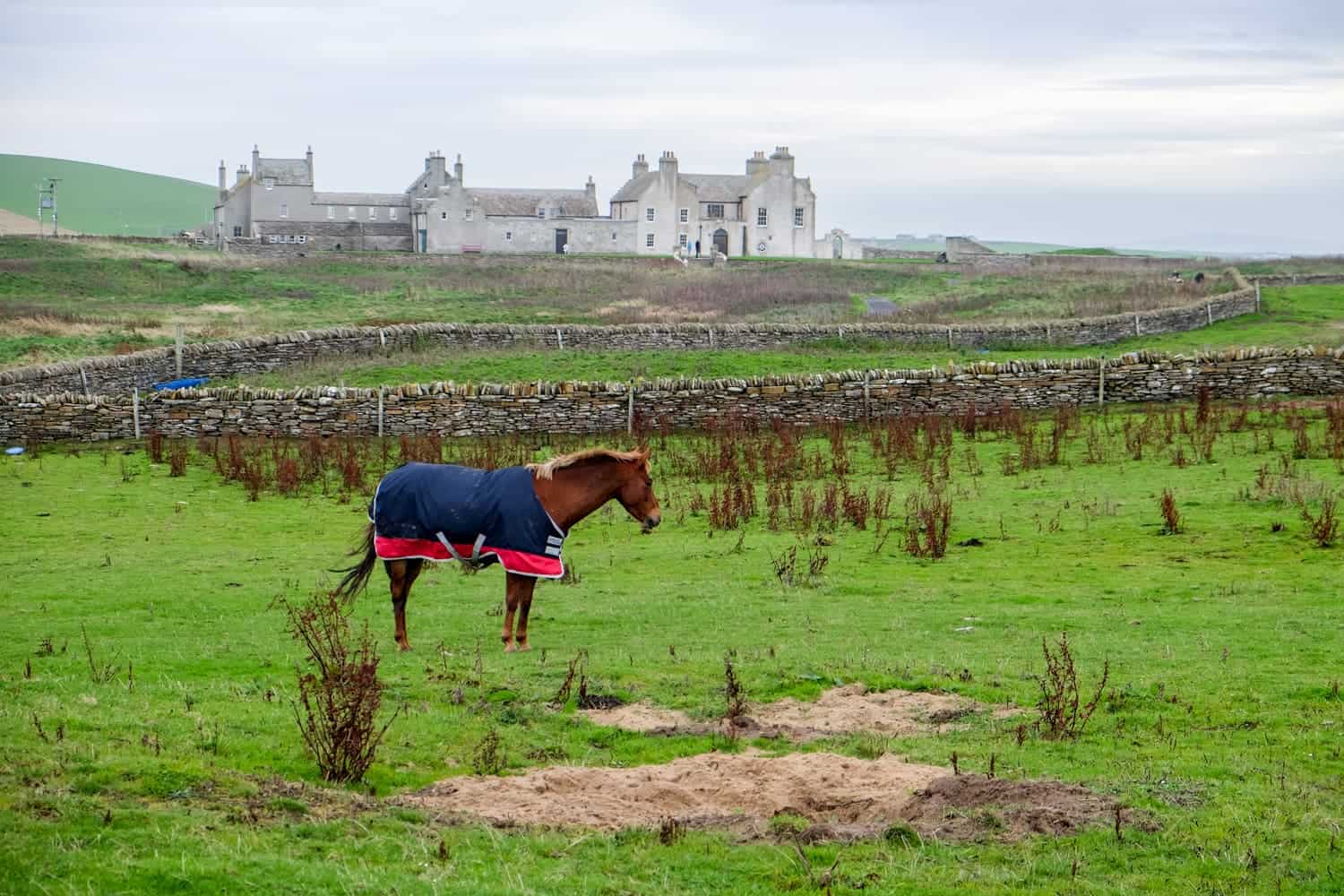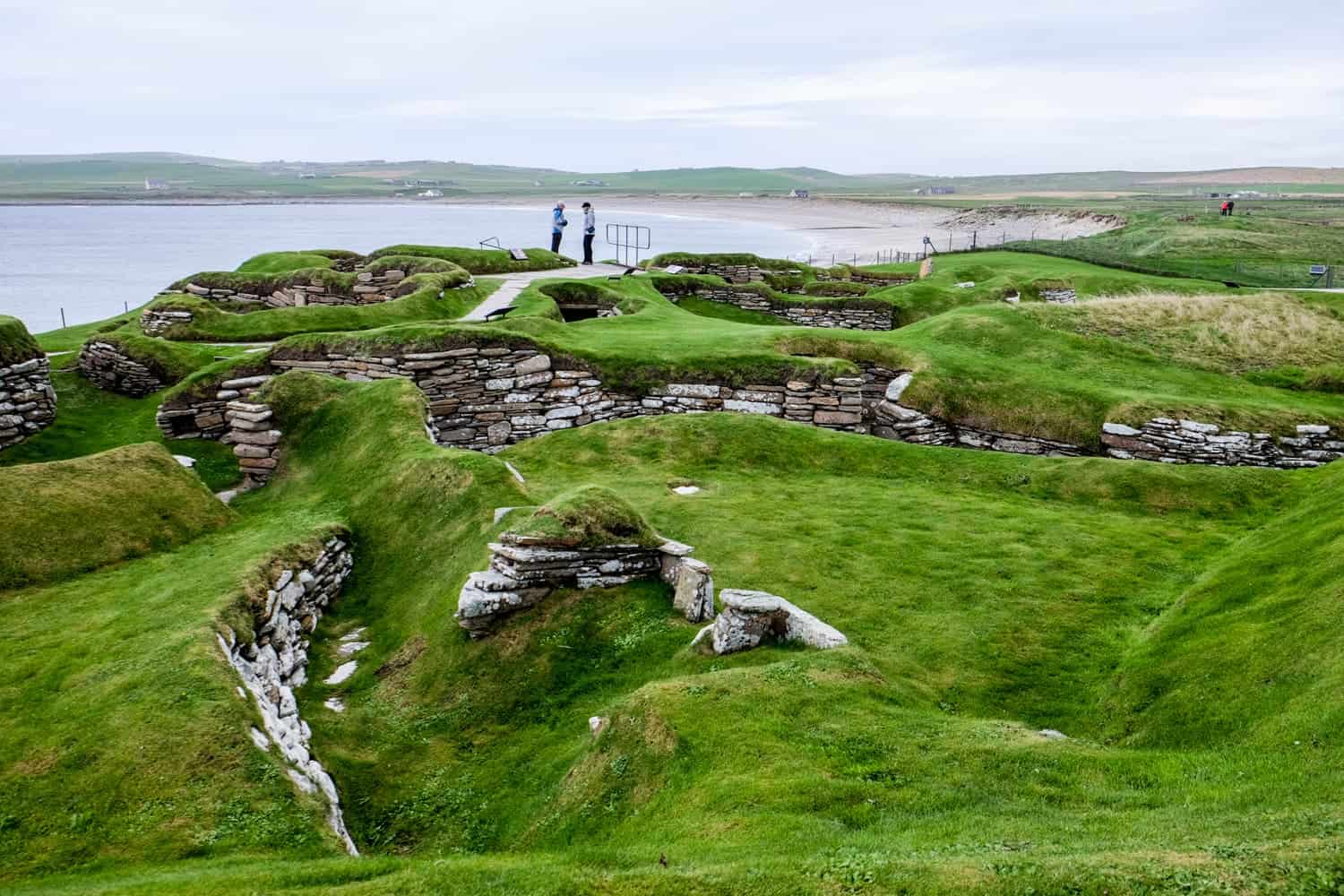 And while Stonehenge in England takes the starring role in the theatre of Stone Circles, the fenced parameter marks it off-limits. Here in Orkney, the circles may be smaller but they are completely accessible and therefore more imaginable as they were in their original state as a place of worship.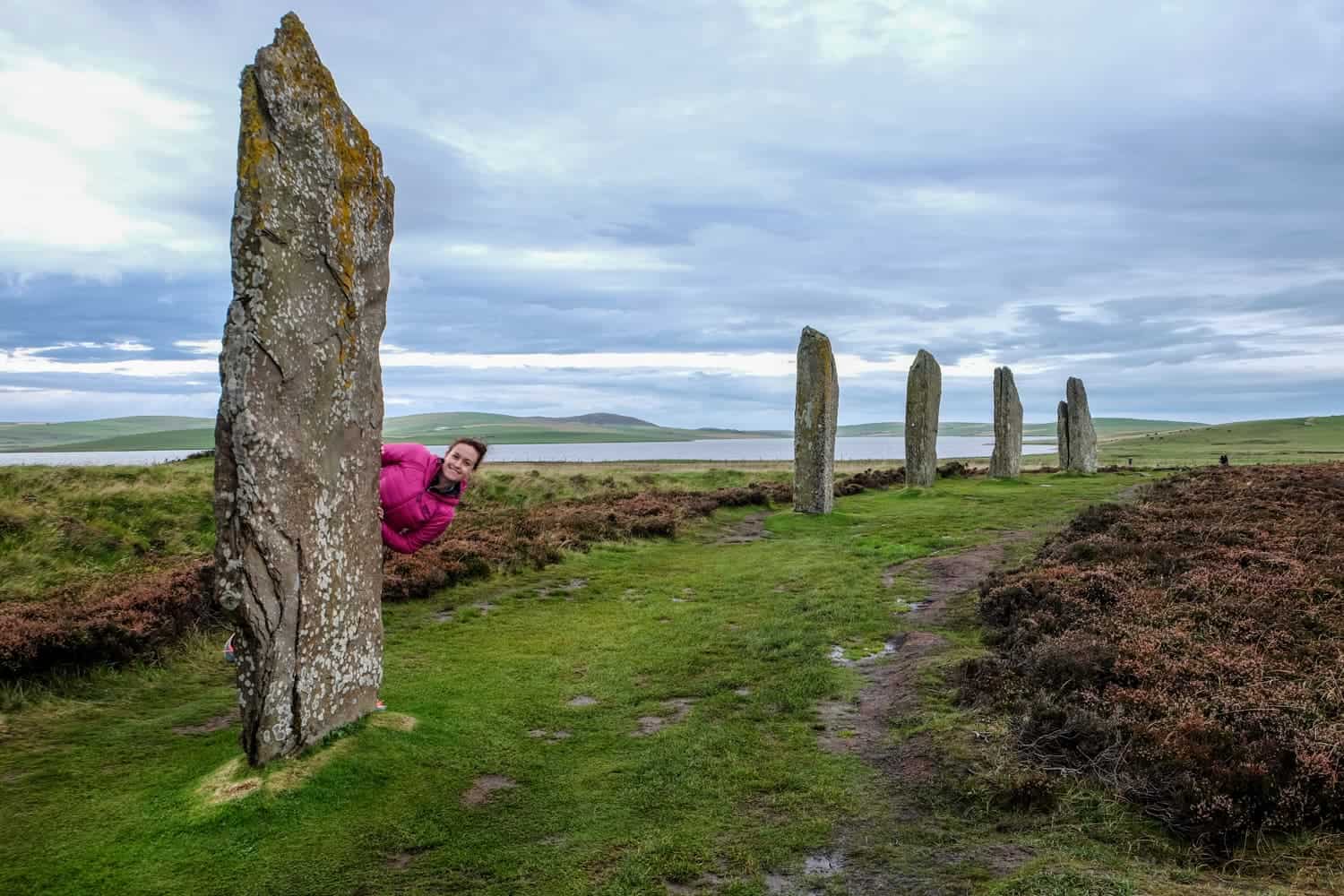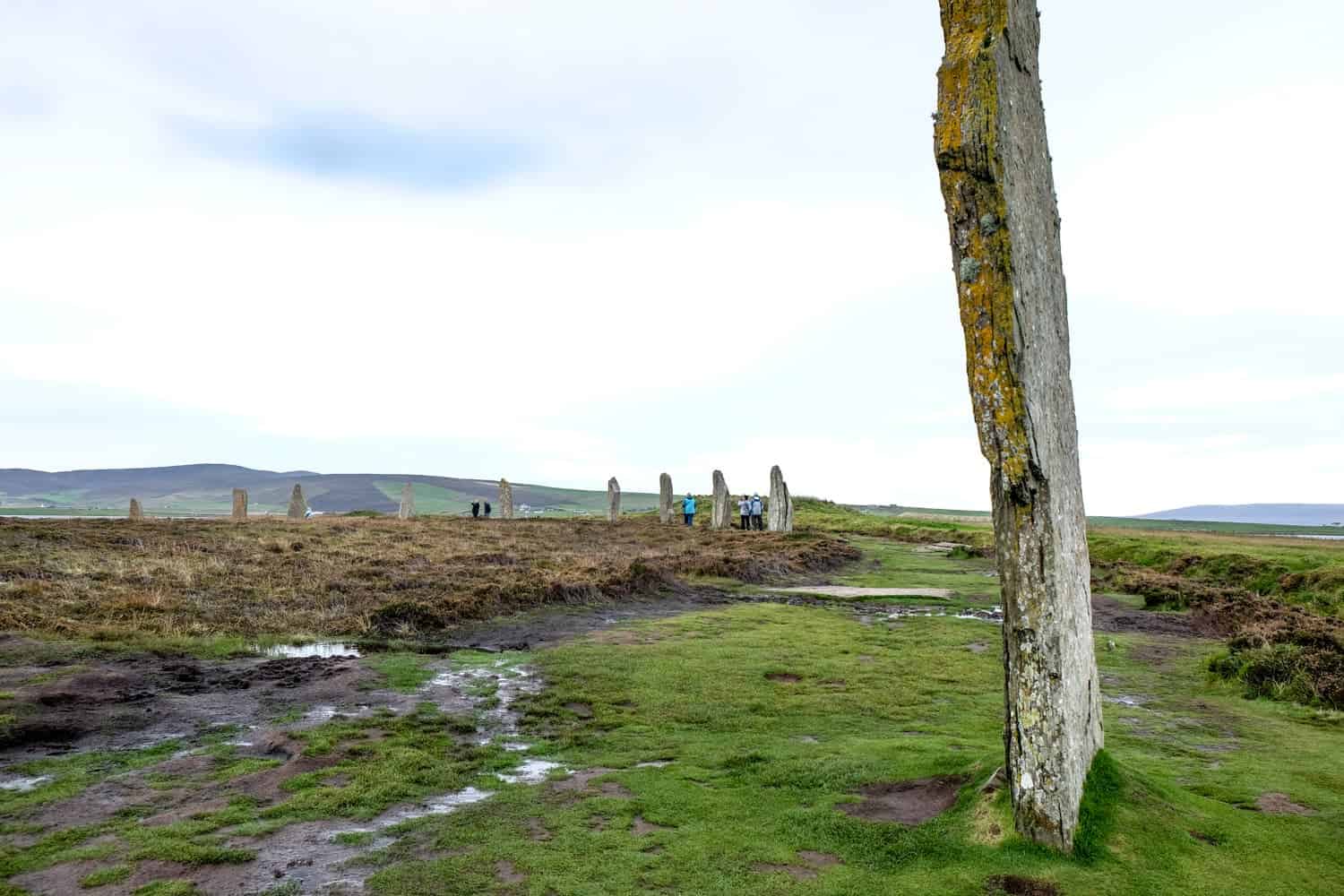 The Ring of Brodgar is the largest, with stones from 3100BC looming at six metres in height. One of the largest ancient structures built in Northern Europe, it stands next to Skara Brae as one of the most iconic symbols of Orkney's prehistoric heritage.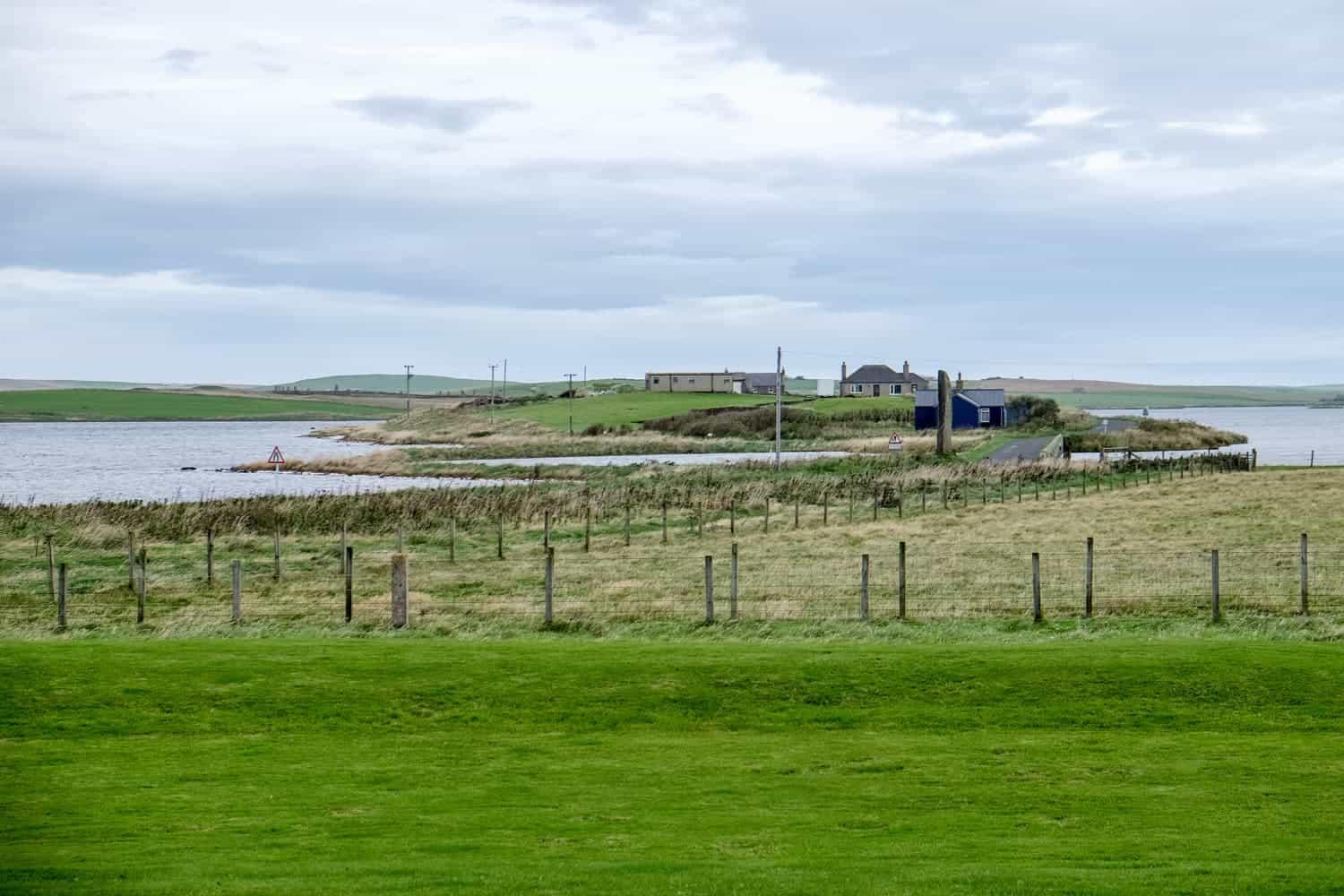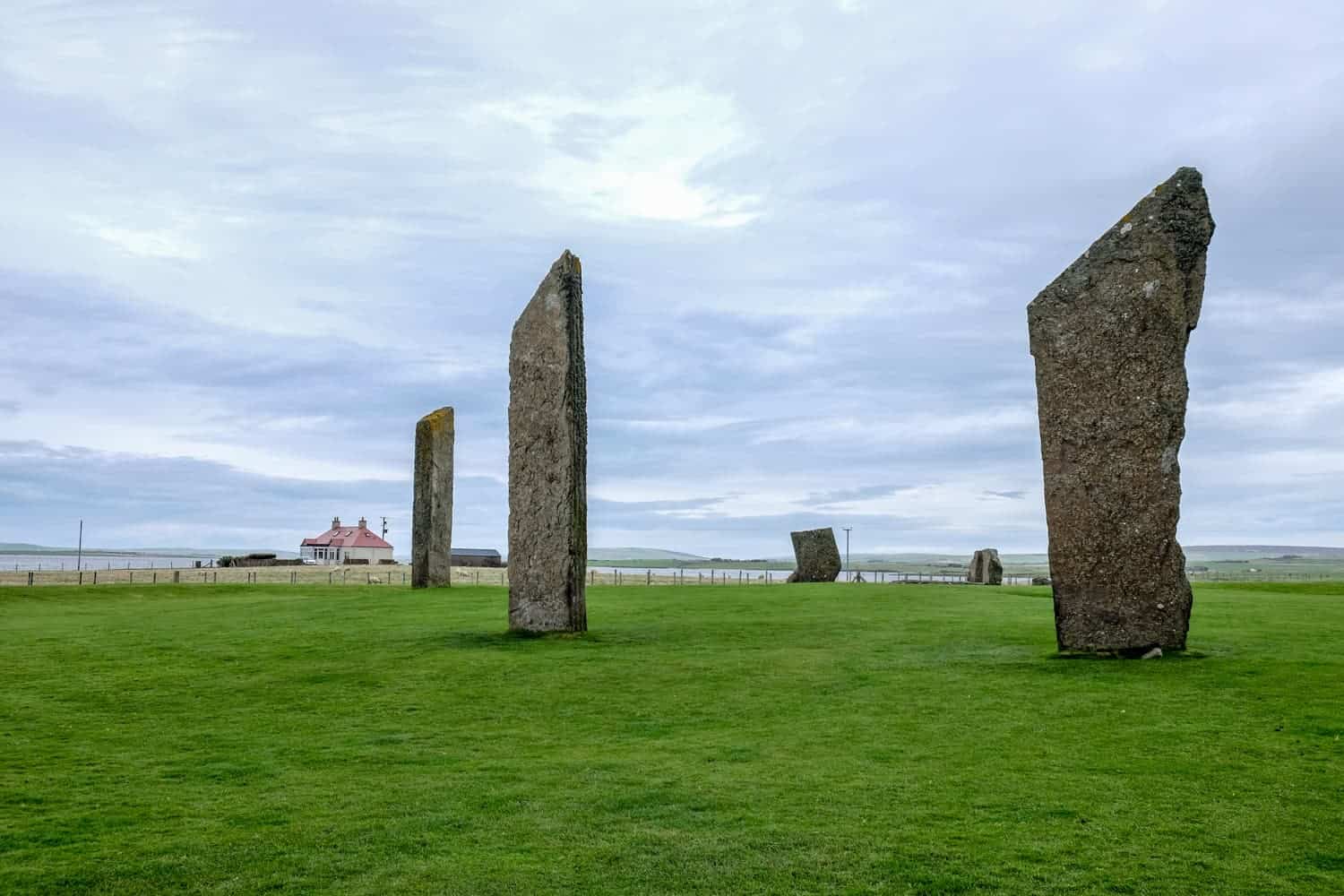 A little drive farther along the road is the connecting site of worship – the smaller Neolithic Stones of Stenness – a site more recently found in 2002 which preserves the remains of what was once a circle of 12 stones.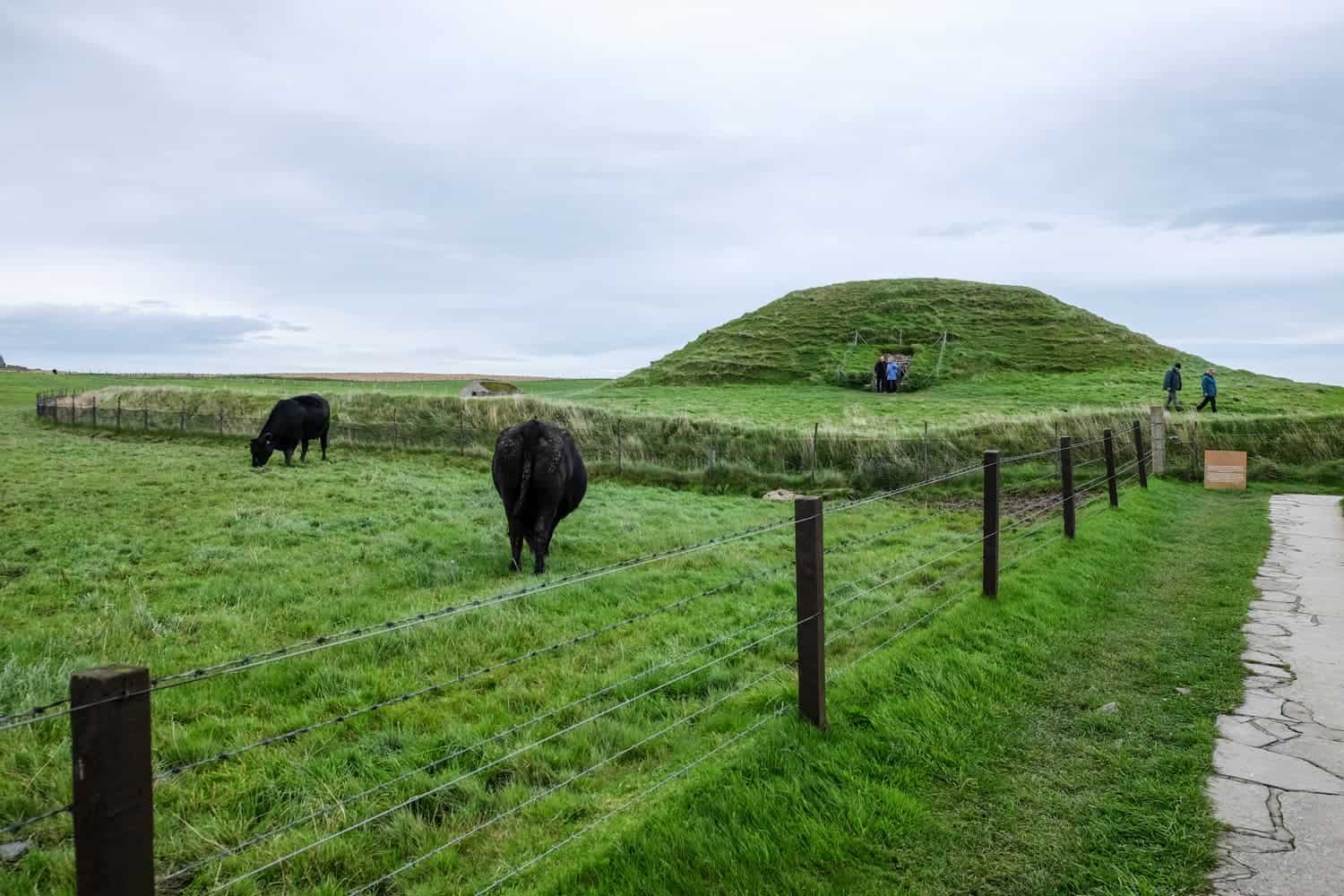 We luckily got to see the 5,000 year-old chambered tomb known as Maeshowe before it is closed to the public for up to a year while external restoration of the area takes place.
What on the surface appears to be a neat, rotund grassy mound contains what is considered a masterpiece of archaeological design. Complete with a passageway built for natural light to illuminate the corridor, it also was sealed with a roof of impeccable craftsmanship ahead of its time and is filled with the words, art and messages of centuries-past messengers.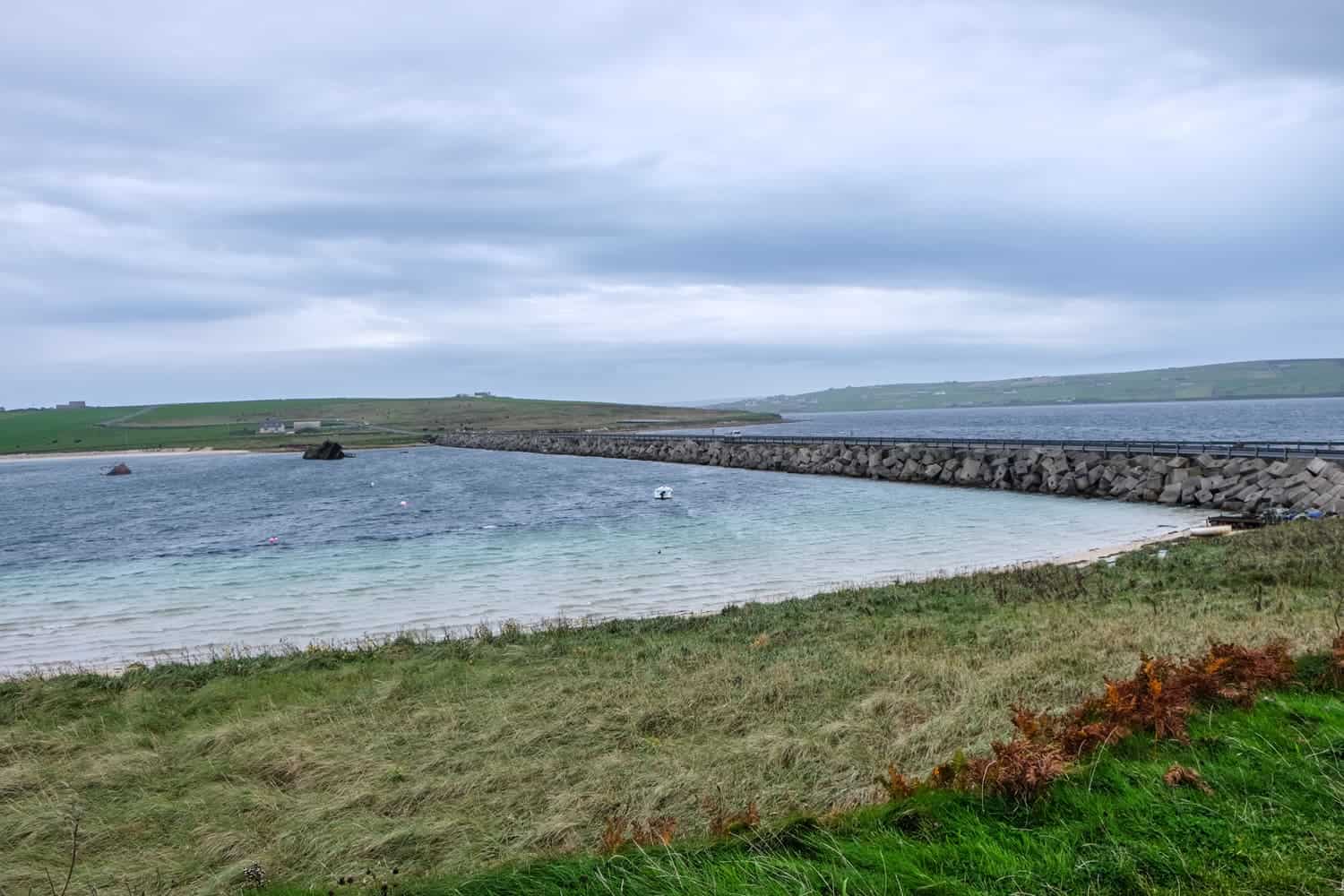 Wartime Orkney is often overshadowed by the excitement of stepping through windows to a past, yet both World Wars left their mark here.
Wartime enthusiasts can spend time dedicated to seeking out the remnants still present such as the Churchill barriers, Scapa Flow (HQ of the British Navel Fleet), the Ness Battery and Martello Tower. We passed most of these sites that were once of strategic importance to British naval defences, as they interweave with the ancient sites in this small space.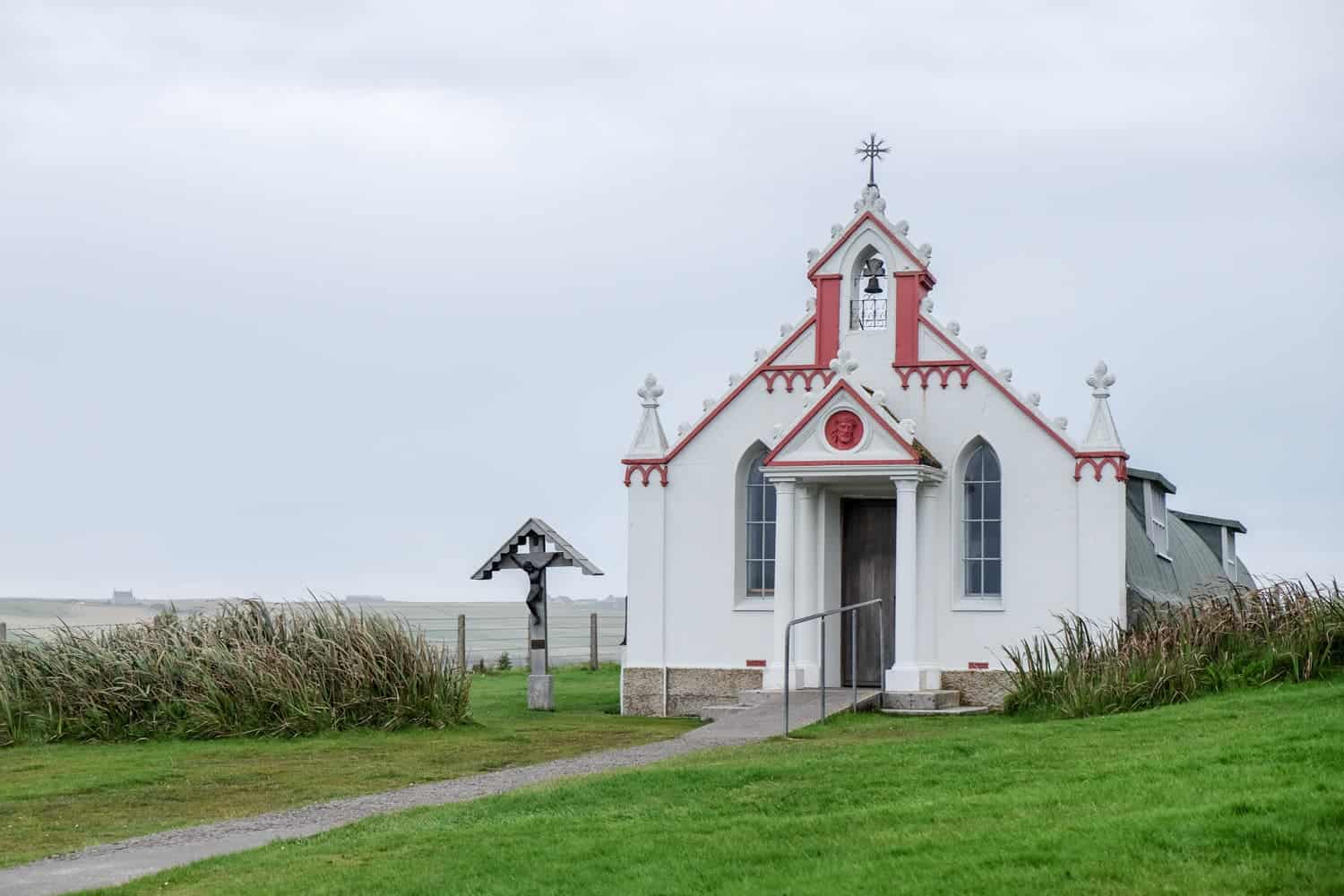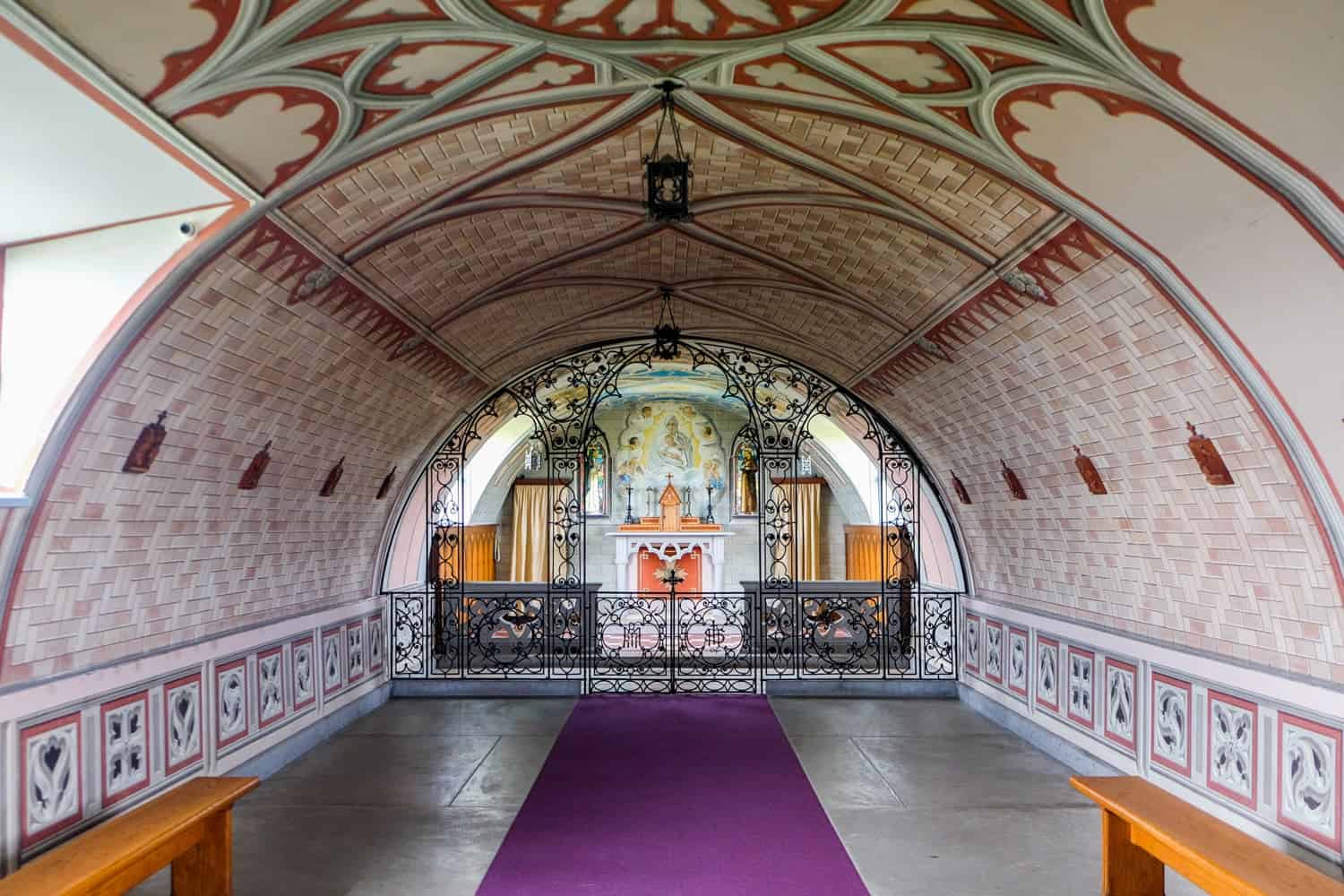 If you find yourself short on time, and unable to intertwine the BC with the AD, then find time to visit the Italian Chapel (La Bella Cappella Italiana). In an attempt to restore a 'homely' feeling, the Italian prisoners of war, detained at Camp 60 on one of the uninhabited Orkney Islands, constructed this chapel using everything from plasterboard to food tins. The result is a hand-painted artwork of dedication and resourcefulness, restored in the 1960s in memory of this fateful time. It's the only building today that remains from the camp.
Other Places to Visit on Orkney Island – Westray
Taking a small plane from the Mainland to Westray island is a highlight in itself. The rumbling of the plane's shell from the fierce propellers adds to the adrenalin and the isolated islands you slowly hover over make you feel quite the adventurer. Those that completed the journey used to be rewarded with a mini bottle of Highland Whiskey upon landing. I was picked up at the airport by another tour trip company, Westraak and spent the day touring Orkney's more recent history.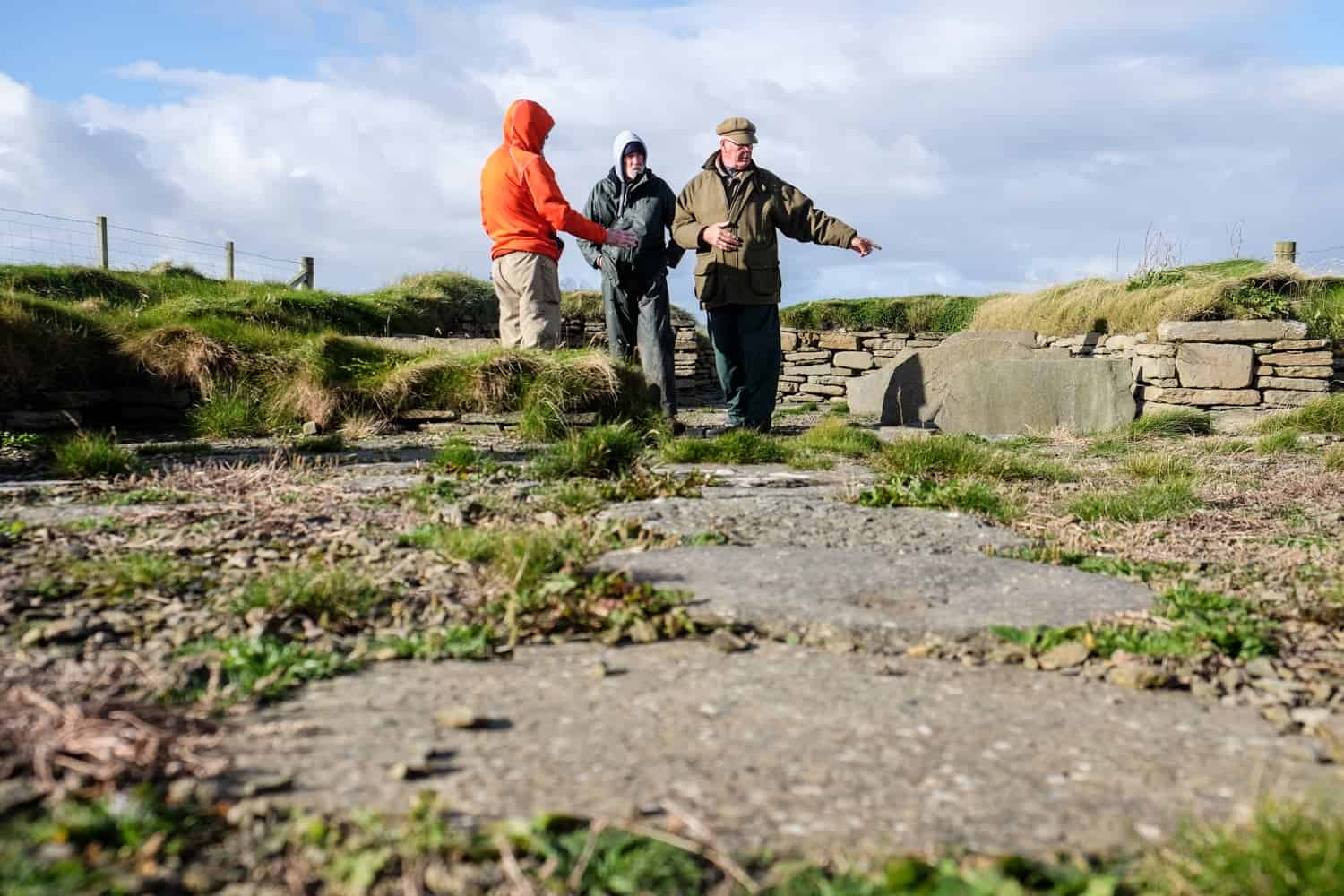 We started on a patch of unkempt farmland, where the ruins of a former Viking settlement are through a simple-looking gate in a small grassy area that overlooks the coastline.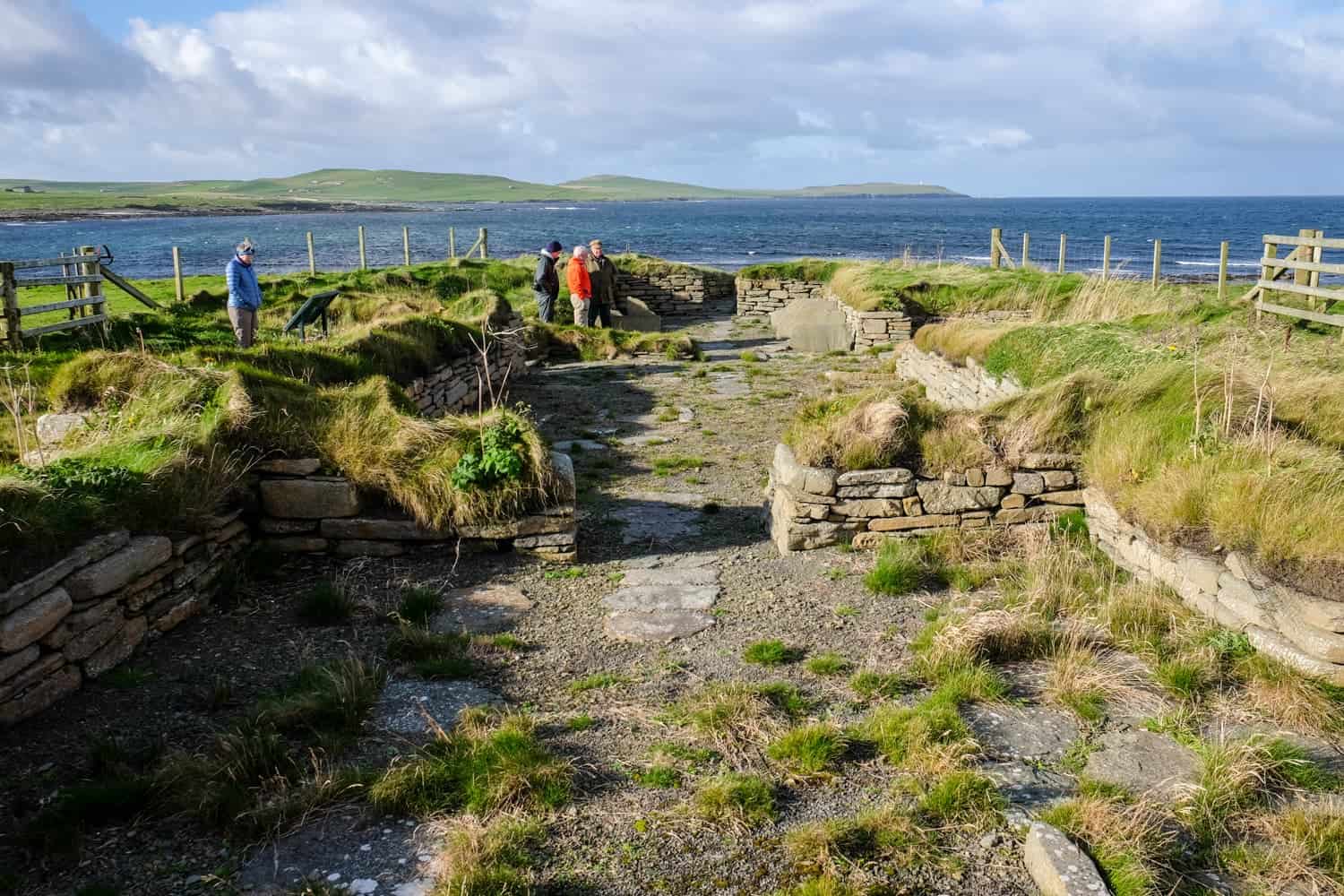 These sites are so commonplace they simply blend with the grounds of today's inhabitants, as they are free to enter and open for all. Including the 16th century Noltland Castle, whose stairwells and corners who can use as windshields, as well as windows of history.
Noltland was built by Gilbert Balfour (brother-in-law of the then Bishop of Orkney), yet was forced to hand it back due to his involvement in the plot to kill the husband of Mary Queen of Scots. The fortress has always found its way back to the care of Balfour family, despite various occupations, who handed it to state care in 1911 for historic protection.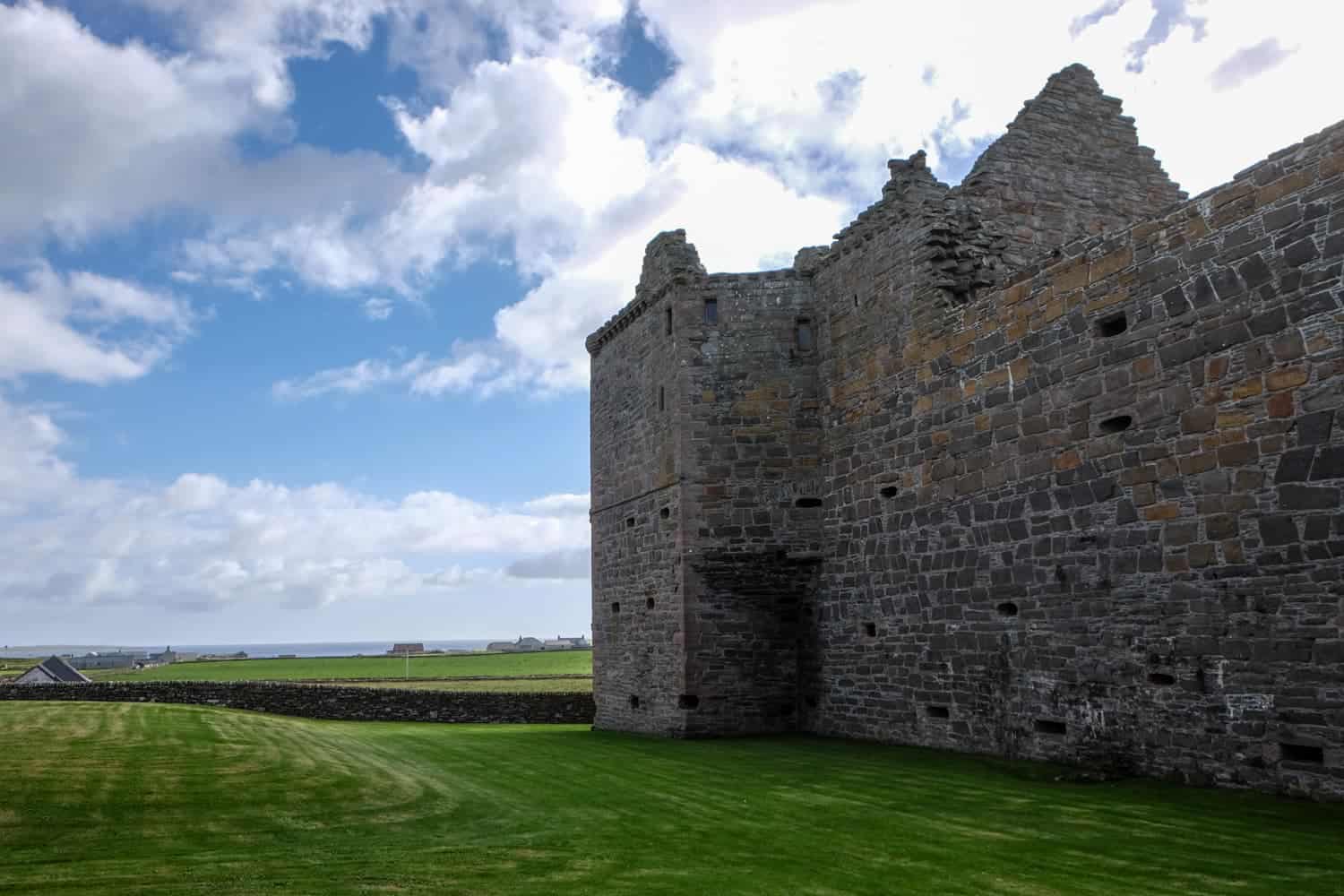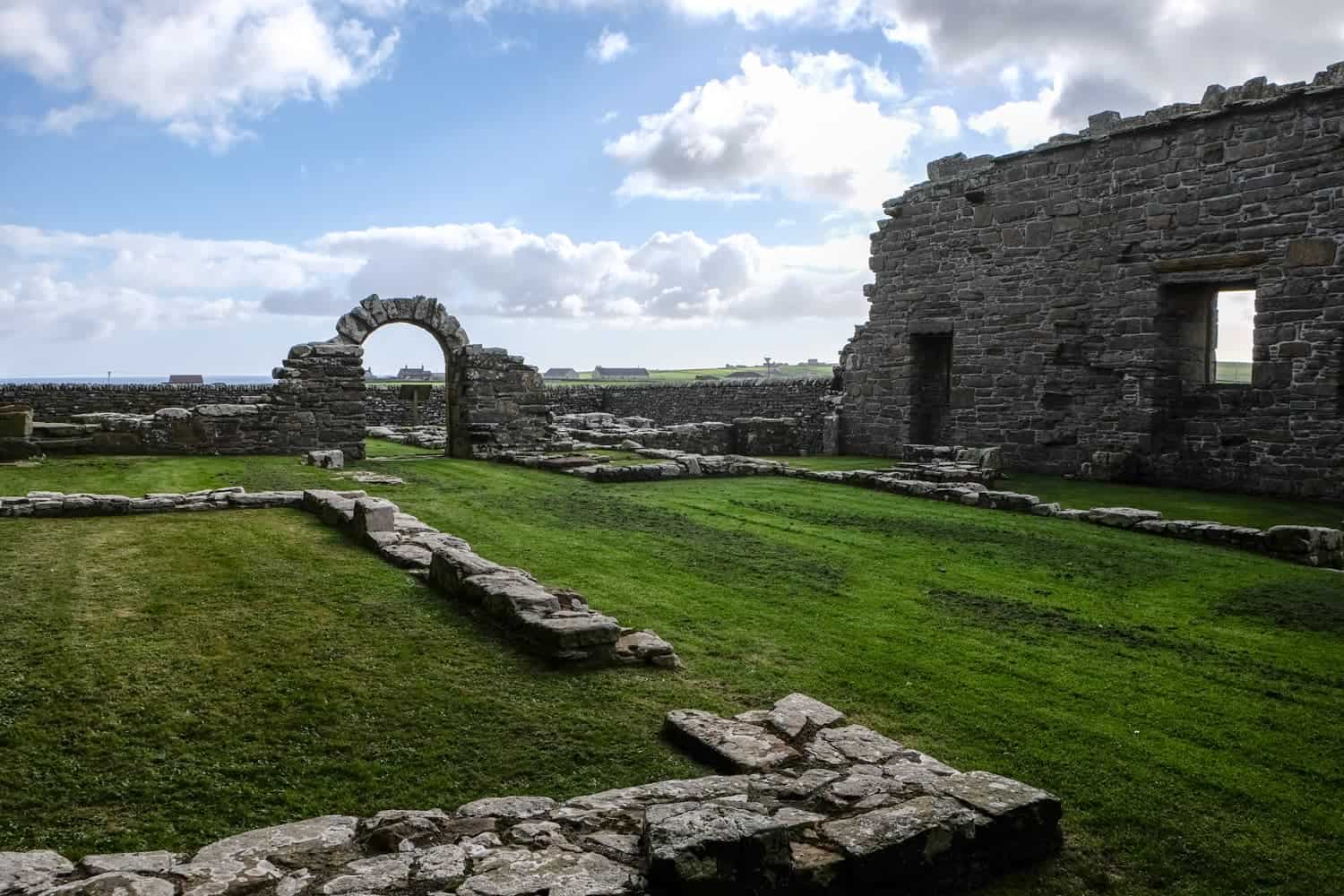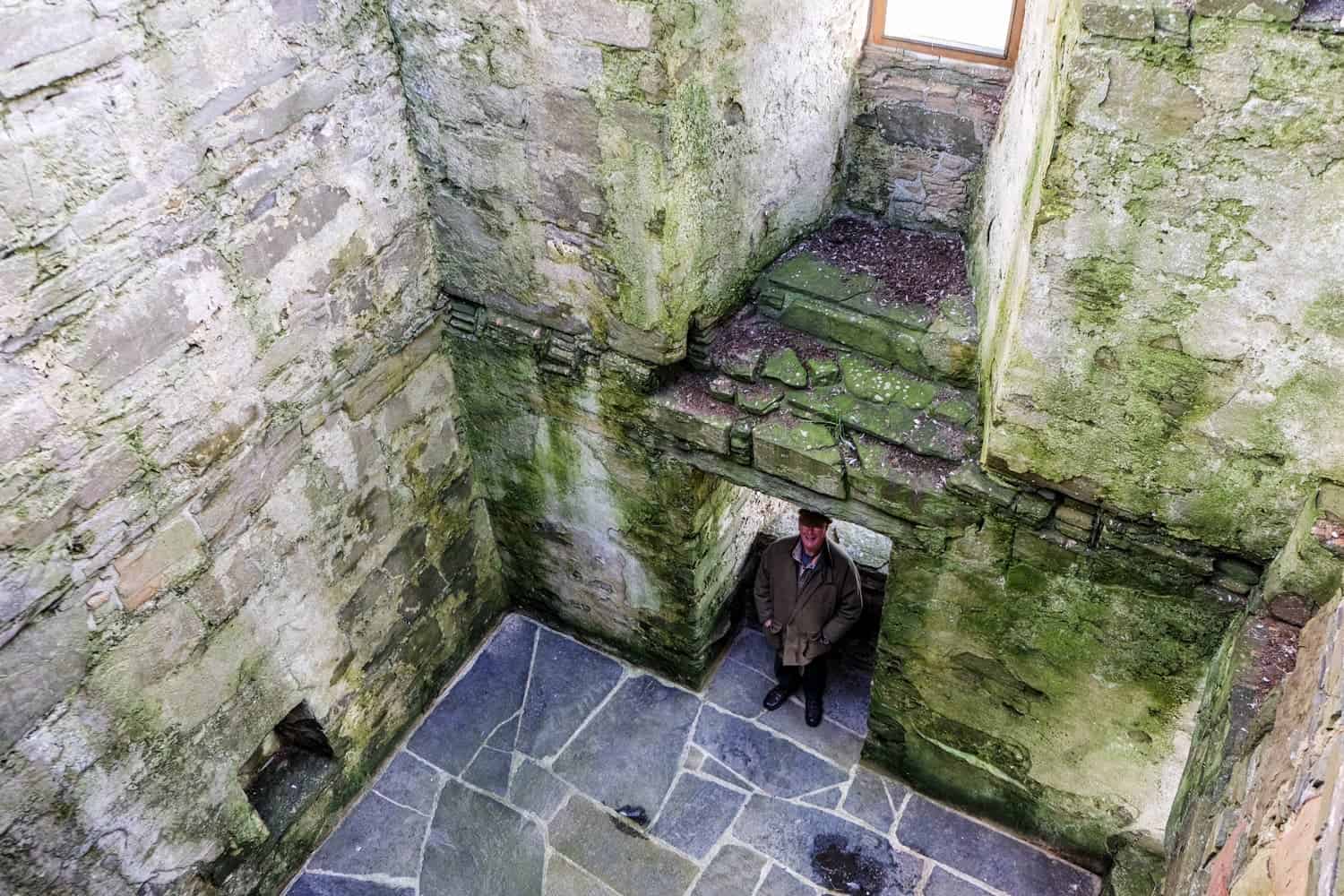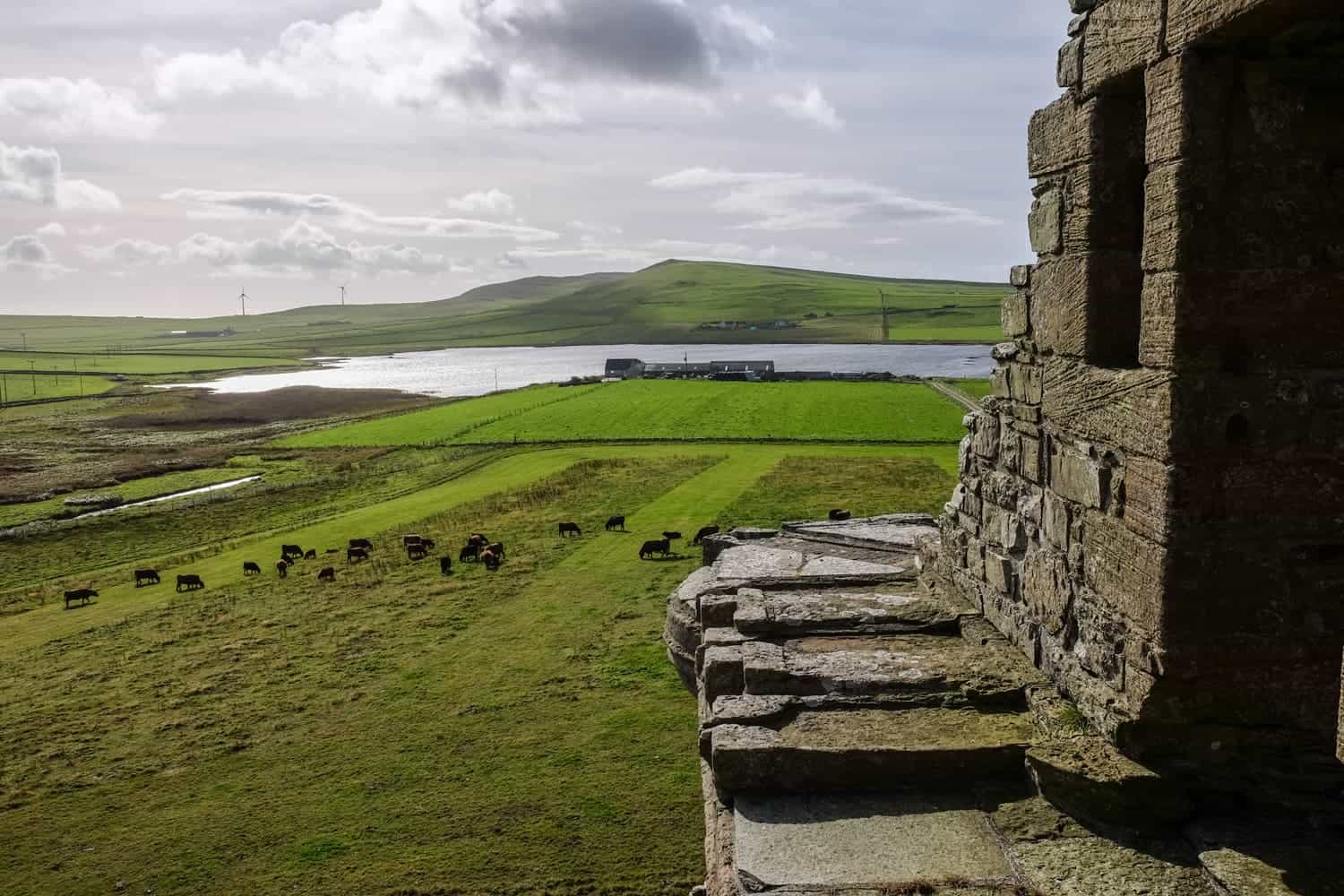 The real test of the Orkney winds though is to stand atop the soft grass that covers more settlements and burial site walls atop the jagged walls, that double as bird perches, of the Noup Cliffs.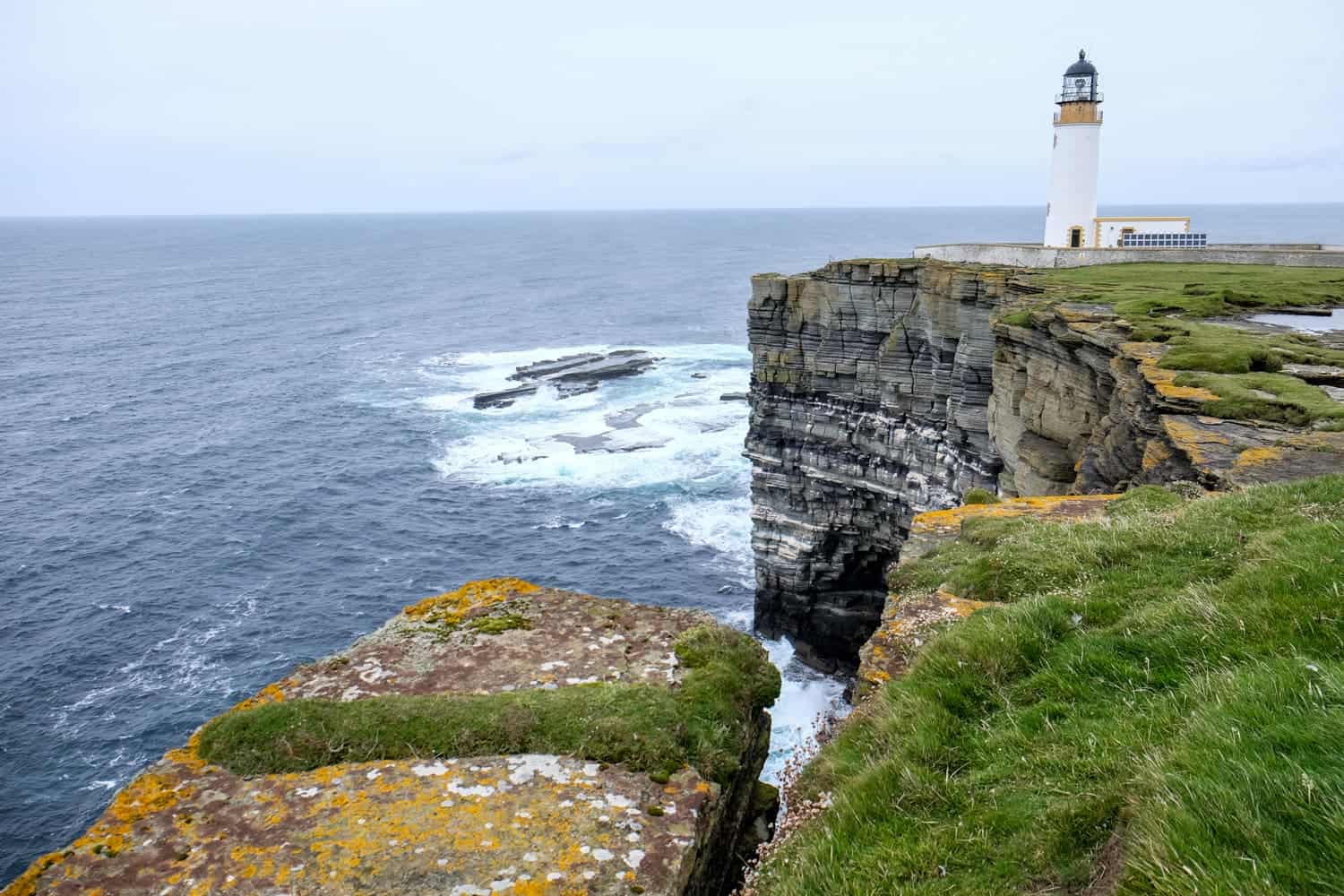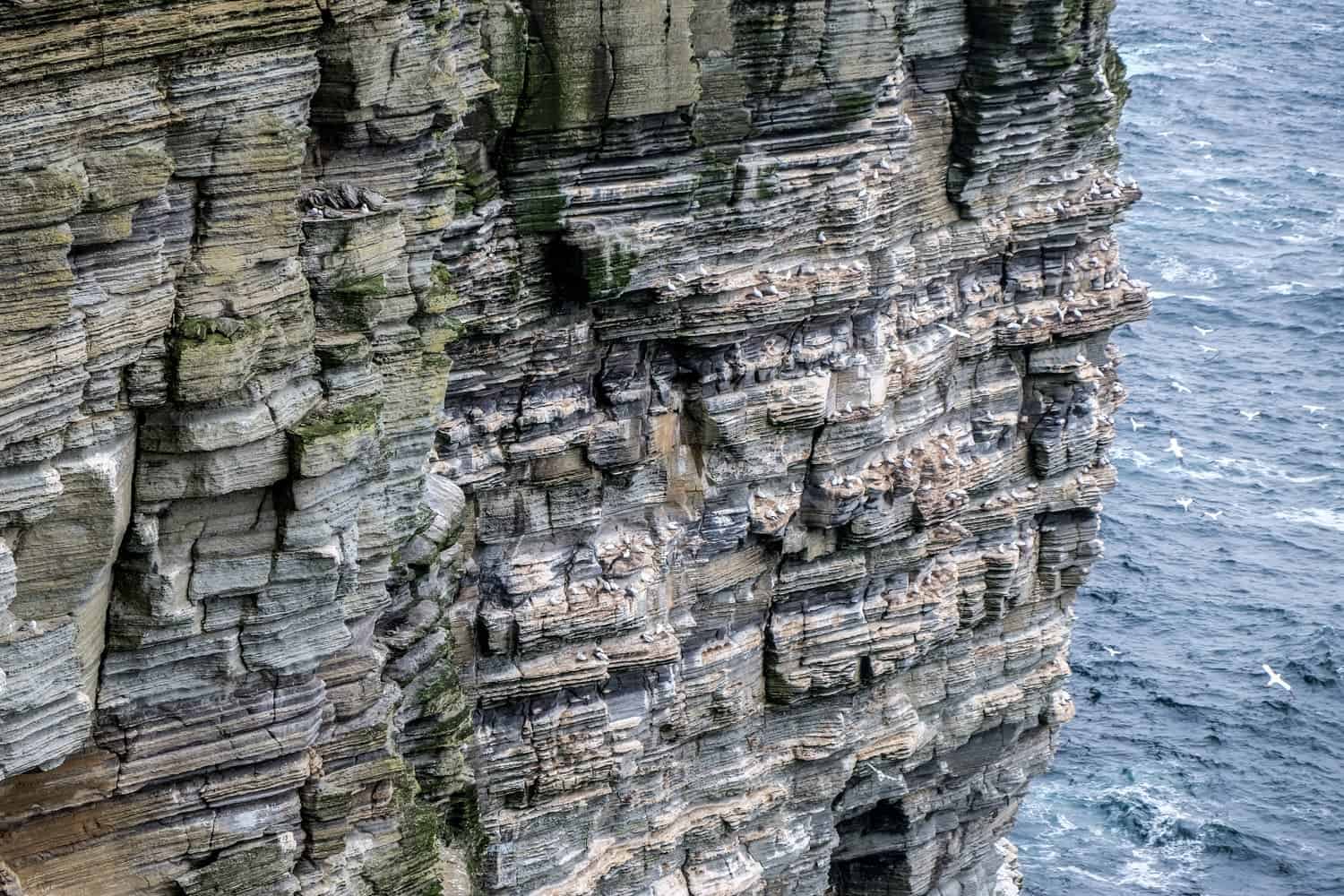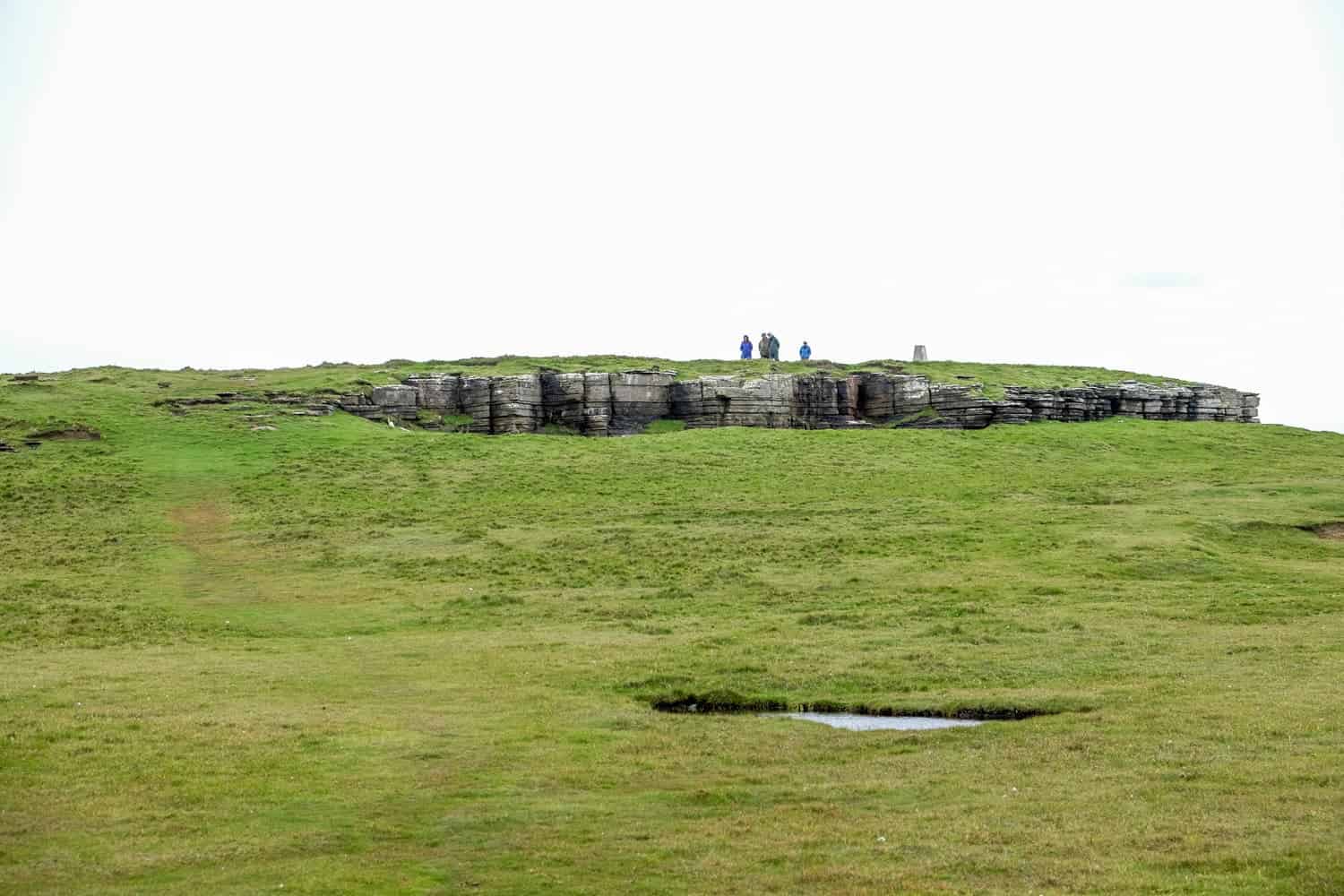 This long stretch of coastline, guarded by the Noup Head Lighthouse (one of Scotland's 200 that protect the wild shores), tracks a rambling route known as the 'Westray Walk'. We only sampled a very small part of it – isolation is always transfixing regardless of the spot from which you stand.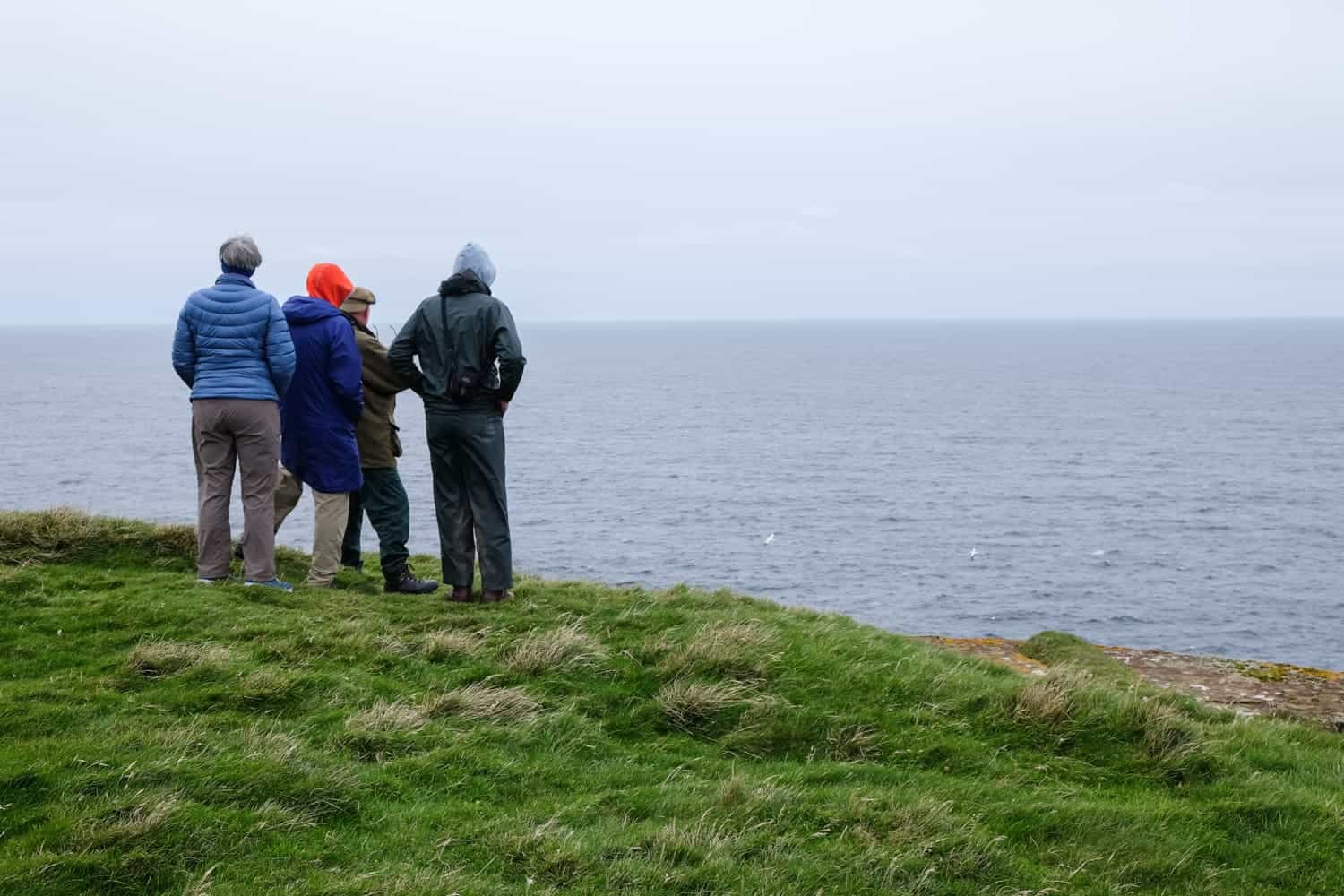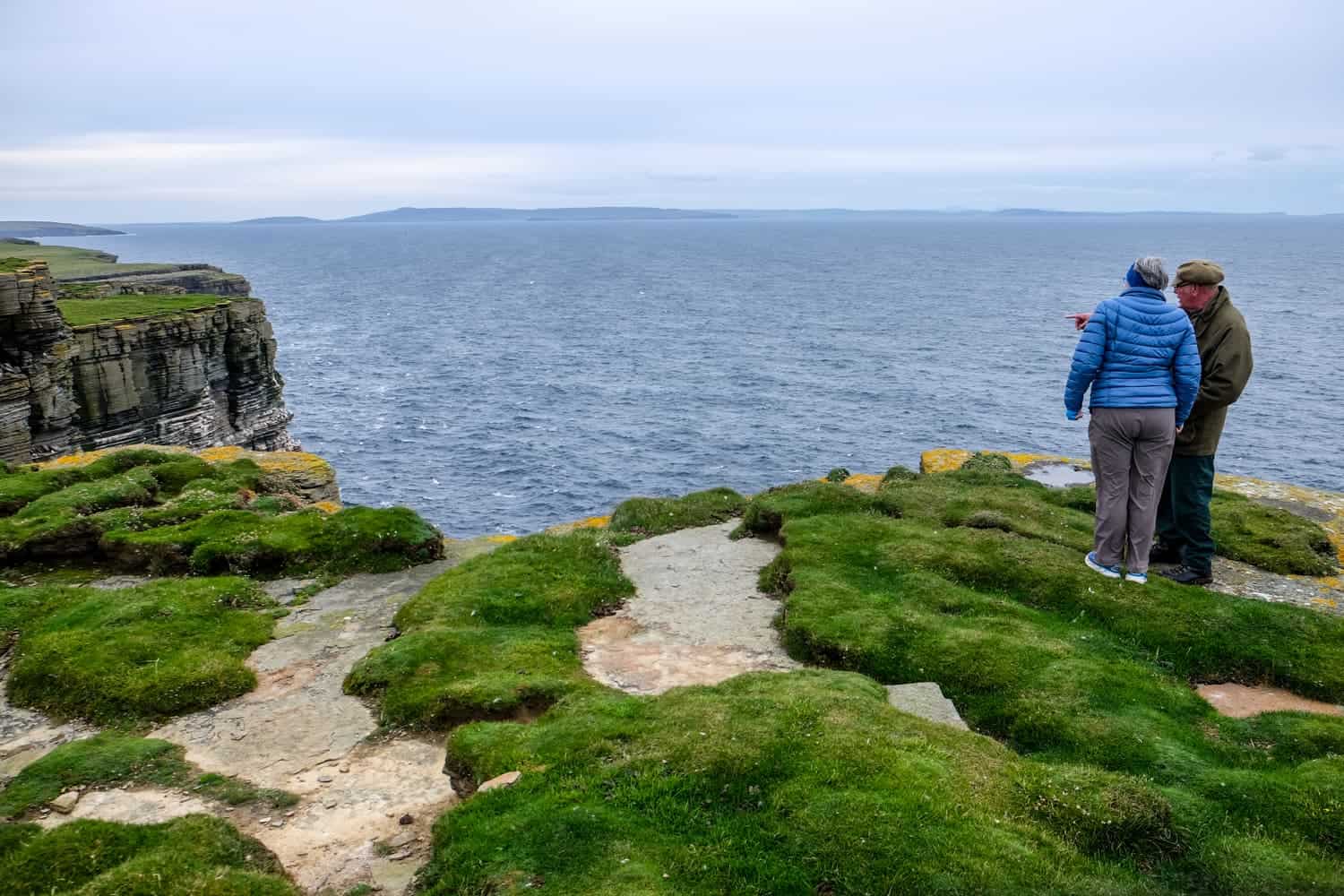 No visit to Westray in Orkney is complete without seeing its most prized archaeological find. At the Westray Isle Links of Noltland live archaeological dig (that I was lucky enough to visit), a very special artefact was found in 2009.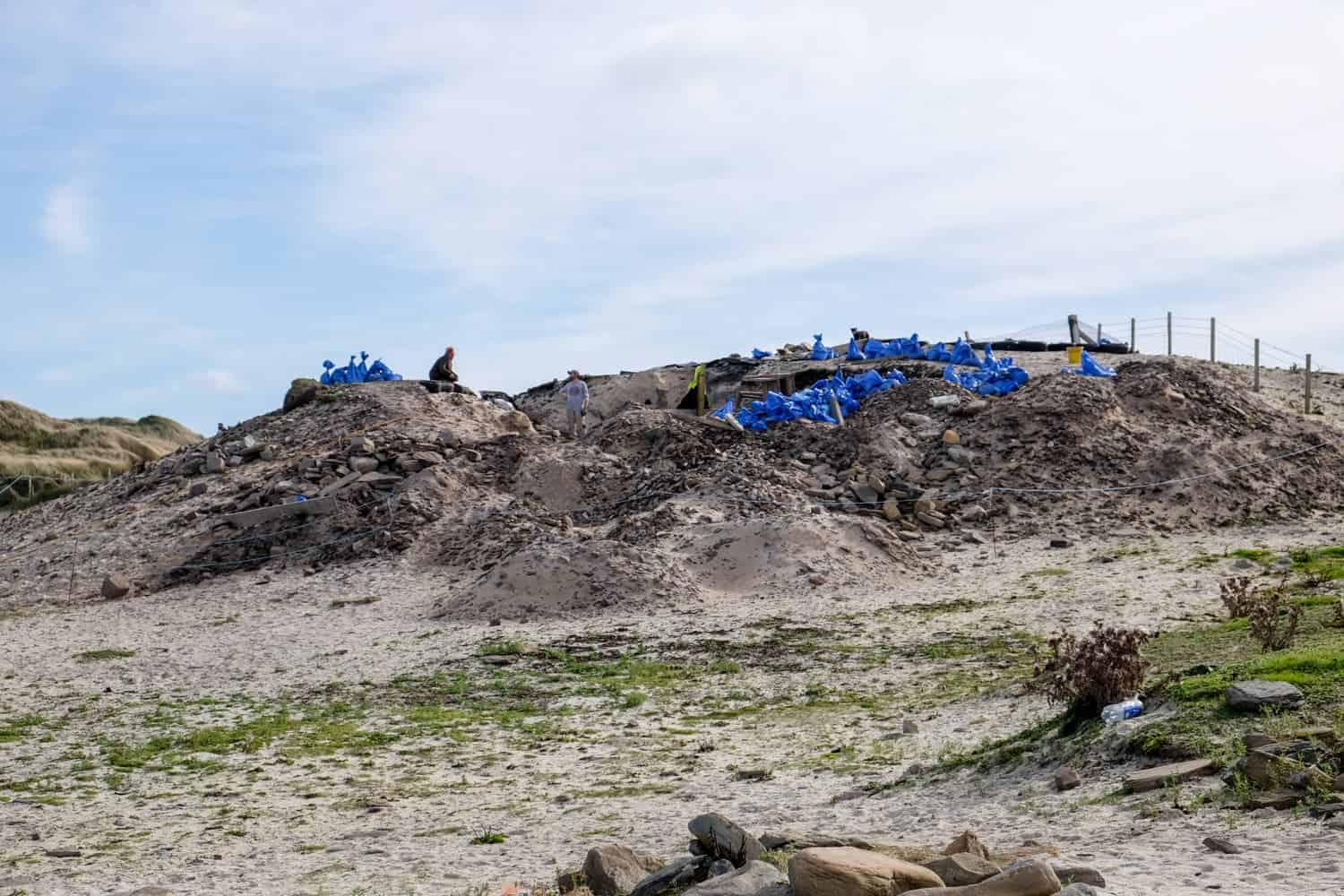 The head archaeologist told me that on the day the guy found it, he simply said: "So…do you think this could be anything?" As a team of archaeologists who continue to record the island's history, it so happened to be the most important discovery of all.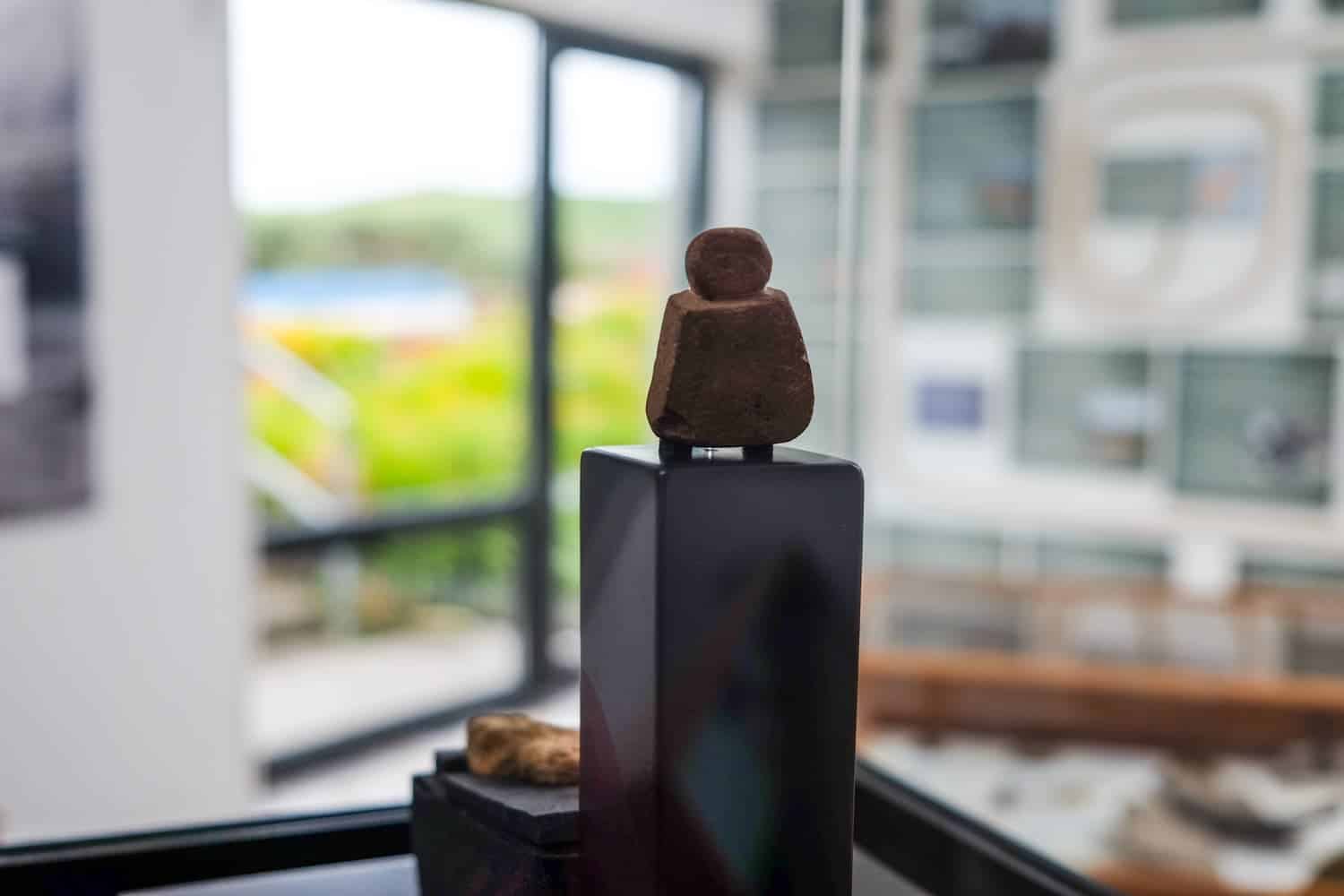 The 'Westray Wife' or 'The Orkney Venus' is the earliest (Neolithic carving) representation of human form found in all of Scotland. The tiny Stone Age art is now proudly on display at the Westray Heritage Centre in the village of Pierowall and I even purchased a same-size replica as the best memento of my time uncovering the thousands of year-old stories of the island.
10,000 years may have passed in Orkney, yet in parts, time stands still.
The landscapes are unspoiled, its prehistoric civilisations preserved still being uncovered, and its modern-day inhabitants are a testament to the resourcefulness of their ancestors as they brave the elements and the isolation.
It's not hard at all to feel so far removed from Scotland's very early beginnings.
Things to Know About Orkney Island, Scotland:
Orkney is a year-round adventure sports haven, attracting windsurfers, cyclist, sea kayakers, and sailors, rock climbing, fishing and diving enthusiasts. For further information on how to plan your trip check out www.VisitOrkney.Com.
How to get to the Orkney Isles

You can arrive here by sea or by air. Flybe and British Airways have regular flights to the Mainland Island, just one hour from Edinburgh as well as direct flights from Inverness, Aberdeen, Glasgow and London.
An Internal Orkney Isles small plane and ferry network connect the islands. Check for ferries between Scotland mainland and Orkney as well as ferries within Orkney and routes, alongside Logan Air for the small plane connections and tours.
Where to Stay – Orkney Islands Accommodation
In Kirkwall on the Mainland, I stayed at the West End Hotel on Main Street – slightly old fashioned but with a big heart. There is a 24-hour front desk, a restaurant and the owners are always on call to help you with whatever you need. It's conveniently situated right in the centre of town, just a five-minute walk to St.Magnus Cathedral.

In Westray, I stayed in Braehead Manse – a homestay accommodation option with a twin room. The owners make sure you are well looked after and are just at their home across the road if you need anything. The weather was so bad on the evening I arrived that they provided me with some dinner so that I didn't have to venture out in the crazy winds and heavy rain. I even got a cooked breakfast and was driven to the airport the next morning, after an amazing night's sleep complete with an electric blanket.
Book a Hotel in Orkney
Suggested Reading on Orkney
The Peedie Orkney Guide Book by Charles Tait has rave reviews and detailed historical insights. Also consider buying a decent map if you are thinking of getting really off-track, like this one of the Mainland by Ordnance Survey.