Disclaimer: This post contains affiliate links to handpicked partners, including tours, gear and booking sites. If you click through or buy something via one of them, I may receive a small commission. This is at no extra cost to you and allows this site to keep running.
The abundance of nature in Serbia shows a beautiful side to the country that we rarely hear about. Here's where to go to find it.
Nature in Serbia needs to be purposefully sought out in adventure. In the western reaches of Serbia, we moved through the Valjevo canyon like we were its first inhabitants, slowly and to a silence only broken by the trickling of the river which we would break with our steps as we crossed its winding paths over and over.
A steam train transported us through the fluttering green forests that started in Mokra Gora and spread beyond the mountain peaks on the steam-fuelled tracks of the Sargan Eight Railway.
An afternoon, flanked by the glorious sun, was spent following the gentle current of the mighty Dunabe river from the tiny beaches of Novi Sad to a narrow point that seemed like the tranquil end of its dominating course. On another, our tiny boat navigated the many bends of the 10-kilometre long Uvac River, hugged by the mountainous plateau.
READ MORE: Serbia Travel Guide – The Balkan Country in Post Conflict Revival.
Nature in Serbia – Why You Need to Visit
The ebbs and flows of Serbia do not only come from its social change since troubled times. A country that is 75% mountainous, it is scattered with forested hills, protected nature parks, canyons, rivers and lakes.
I spent a week exploring almost the full stretch of the country west of its Capital, Belgrade – from the coastline of Novi Sad to the valleys of Valjevo, mountainous Zlatibor and the expanse of Tara National Park to the colossal, snaking Uvac Gorge.
If there is one thing that Serbia is not necessarily known for, it's an abundance of pristine nature that hasn't been ruined by modern structure or capitalist gain. Moving through Serbia is to move with the earthly setting it bestows and to be active in order to enjoy its multi-layers of the landscape.
For when you strip away a complex culture and politics, the beauty of the landscape and nature in Serbia is the one thing here that has not ever changed.
Trekking in Serbia's Best Scenery
The Gradac River in Valjevo
The Gradac River runs through what is said to be some of Serbia's best and untouched scenery. Steep slopes, high rock formations and cliff faces encase a shallow river that bends through the forests and meadows of this protected area in hues of white and silver.
Its trickling waters were our path markers as we trekked through the villages of Valjevo that lay hidden in this mountainous terrain – a 50km-long said to represent a natural border of northwest Serbia towards the south.
Wild Serbia, an adventure tour company set up by locals from this very area, take you into the very heart of the region – deep into the Canyon, through its woodland, and knee-deep into the icy-cold fresh waters flanked by bending trees and mud tracks.
Off-track and truly as wild as the name suggests (Wild Serbia manage tourism numbers here through guided visits), it wasn't until I stumbled upon small groups of locals setting up tents and campfires, or swinging from tree ropes as they hit the water in a giggling mess, that I knew I had experienced a true local hideout. The day ended with a feast of fresh trout (a prize of the waters) and fresh salads, dining with village locals who too were making the most of the very spectacular surroundings, that they could call their own.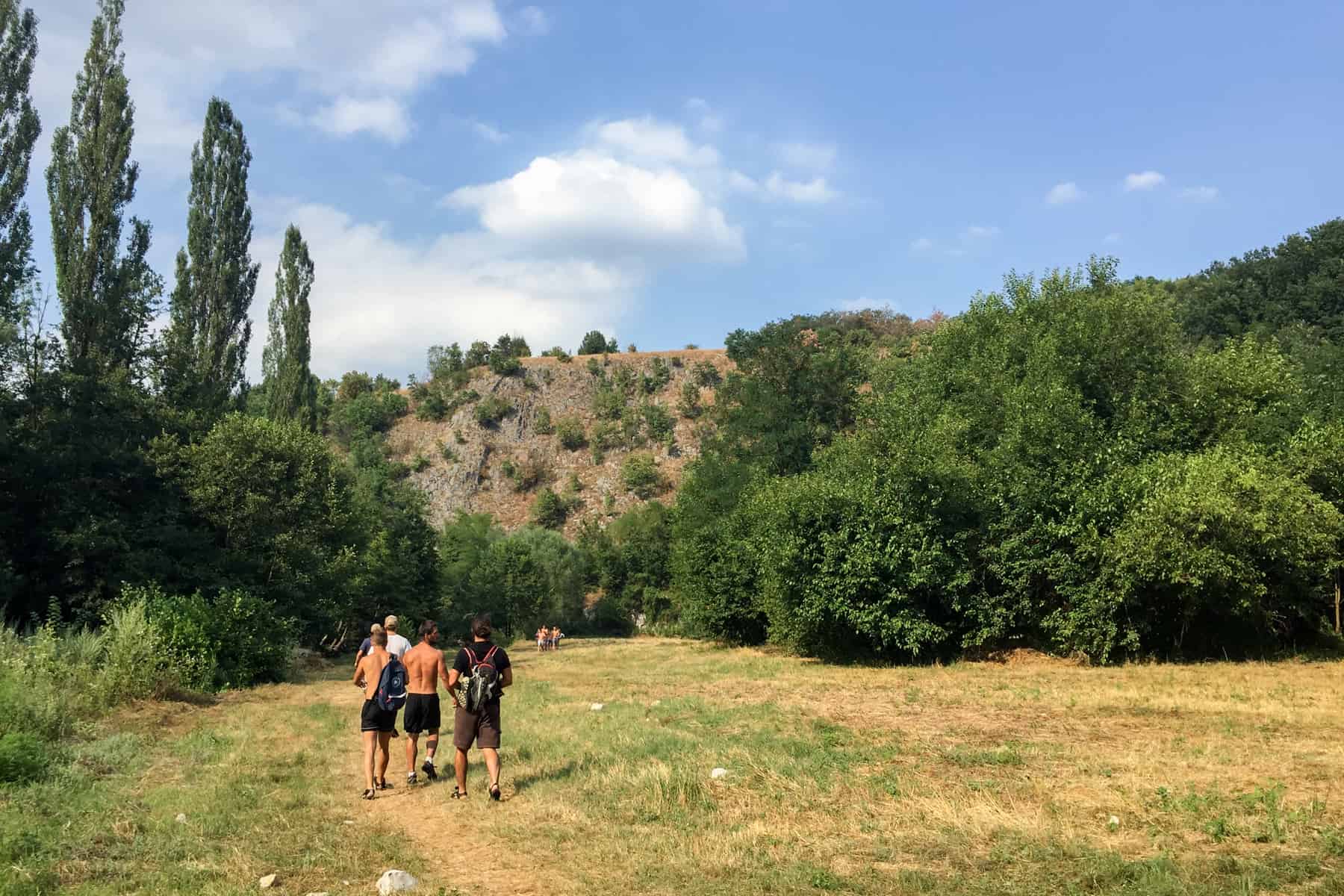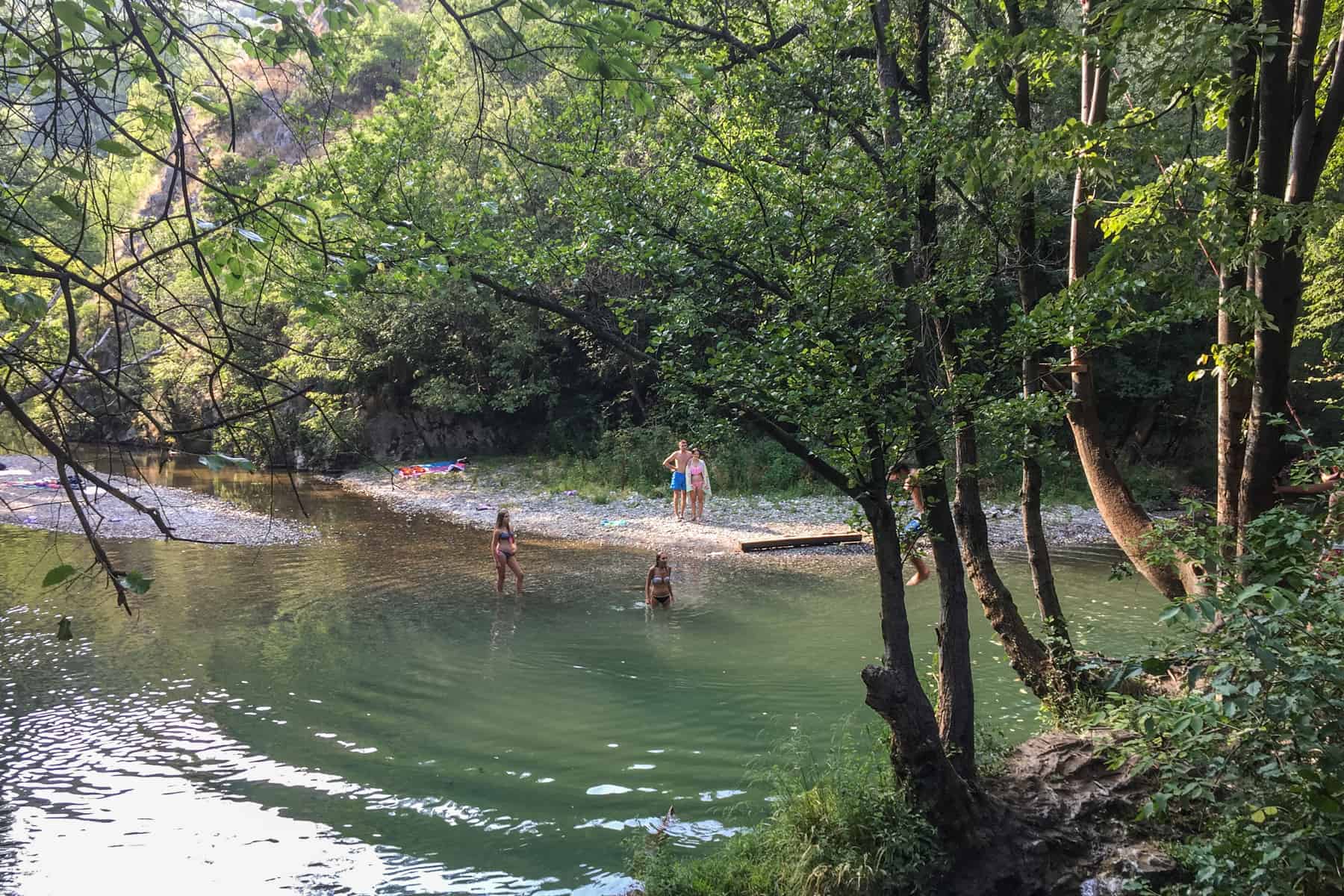 Visiting Serbia's Special Nature Reserve
Winding The Uvac Gorge
We arrived on a road the curved around the edges of the high cliff faces, and the first sighting was of a swing that just called for us to stop dead in our tracks and take in the view. It was the flight of freedom upon entering the Uvac Gorge in southwestern Serbia, and while only a bird's eye view can capture the magnificent bends of this river, even this scene was enough to capture the sense of the many wild and free landscapes in this country.
Inching down a manmade dirt slope, we came directly to the riverfront where we could hire a boat and driver. Boat trips are the must-do here, where you feel as if you've been swallowed up by all the clichés of a spectacular natural landscape, floating through the gorge of the River Uvac yet feeling as if you have never seen anything like its hues of mirrored blues and greens before. Really, you haven't.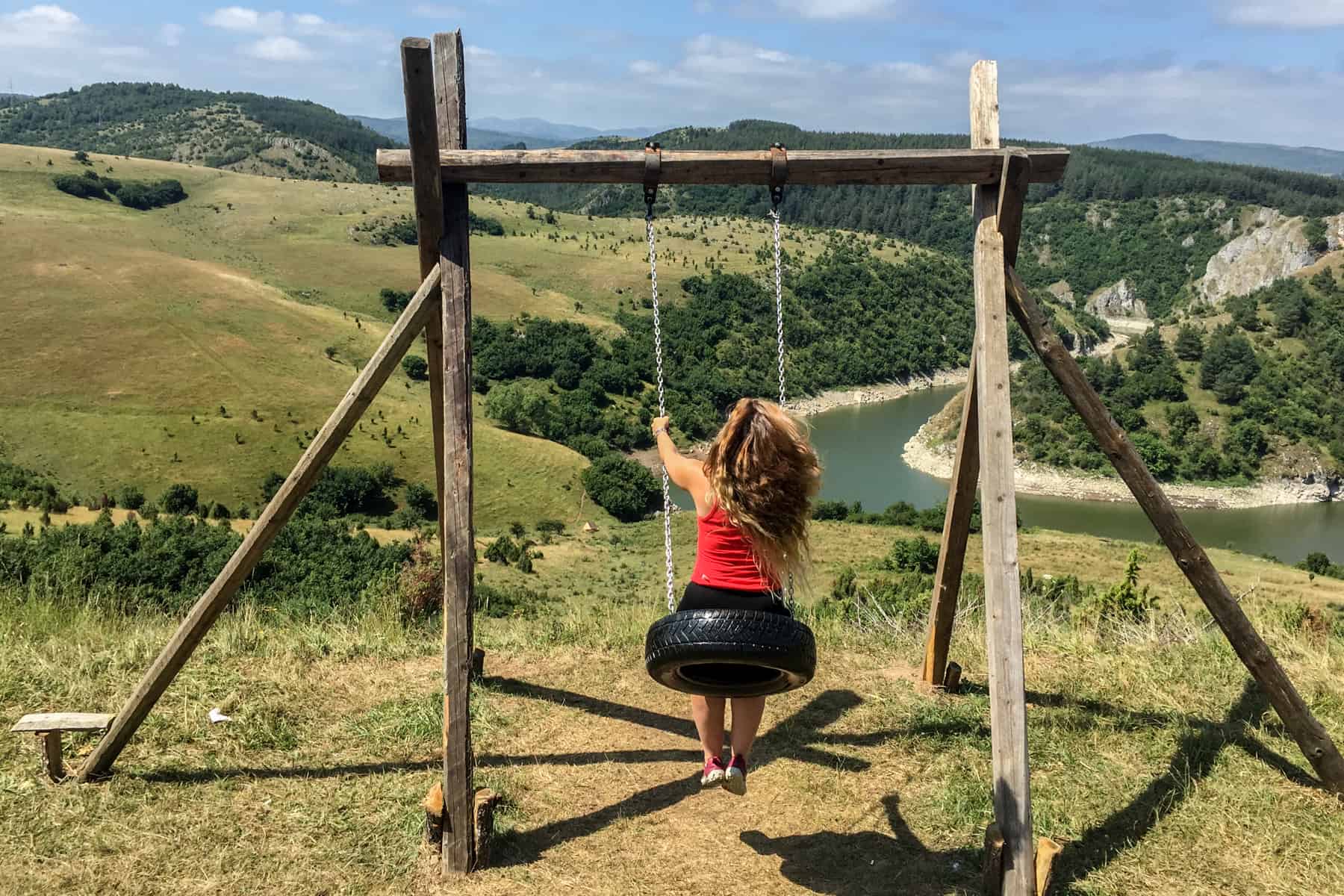 Enjoy Serbia's Biggest River
Drifting on The Danube
Of course, the biggest river that cuts through Serbia is the Danube – a mighty expanse that snakes through 10 countries, from Germany and Austria in the west to the Balkan plain (and eventually Ukraine).
On the calm waters of the Danube in Serbia, swim, canoe or leisurely bathe on the banks of Europe's second-largest river, which you can easily enjoy on a journey from Belgrade to Novi Sad, a town located right beside it.
From the sandy banks that line Serbia's second-biggest city of Novi Sad, we gently glided down towards a small sandy mound, akin to a secret island, before jumping in kayaks and paddling to the most serene corners.
Dunavski Rafting invites you onboard its wooden house-like boat and provides all the equipment you need to drift around, complete with a local guide who knows these waters all too well.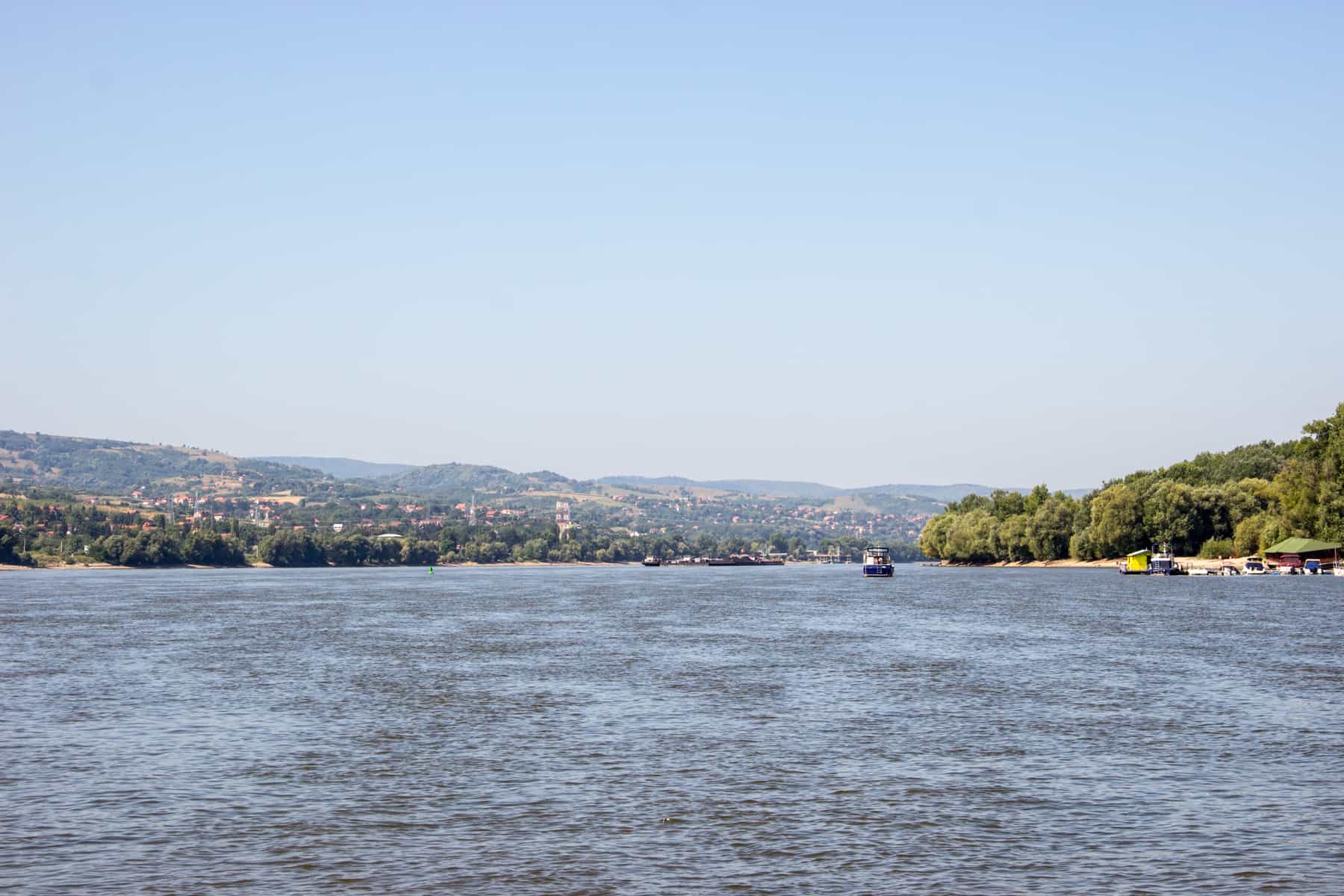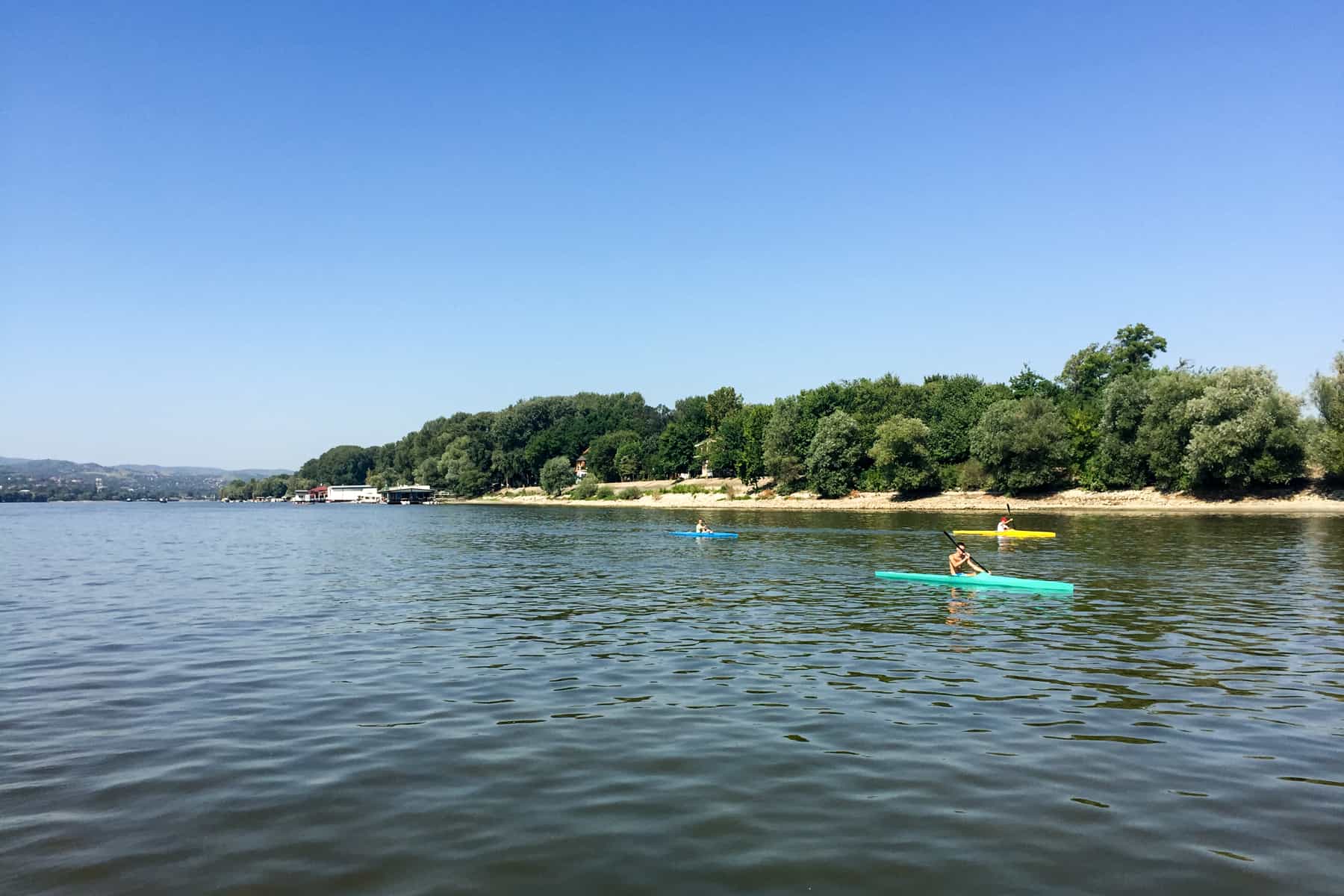 Serbia's Best Rail Journey
Riding The Sargan Eight Railway
Riding the Sargan Eight narrow gorge railway in southwestern Serbia through the mountainous valleys is a cultural rite of passage here, even if you only take a short half-hour journey. An avid train geek's dream, the steam train's emerald green shell sits within a setting akin to stepping back in time. Perhaps to the late 1900s, when it first ran its chugging, steaming course through narrow gauges from Sarajevo to Belgrade – a link that closed in 1974.
Now you can jump on board at the village of Mokra Gora and take in the barcode of tree trunks in a fluttering of green as you trundle through the Sargan pass that was rebuilt in the early 2000s.
A land of varied landscapes, it is Serbia's natural treasures untouched by the controversy that give it a new lease of life, as well as hope for the local people to show off a beautiful side to the country that we rarely if at all, hear about.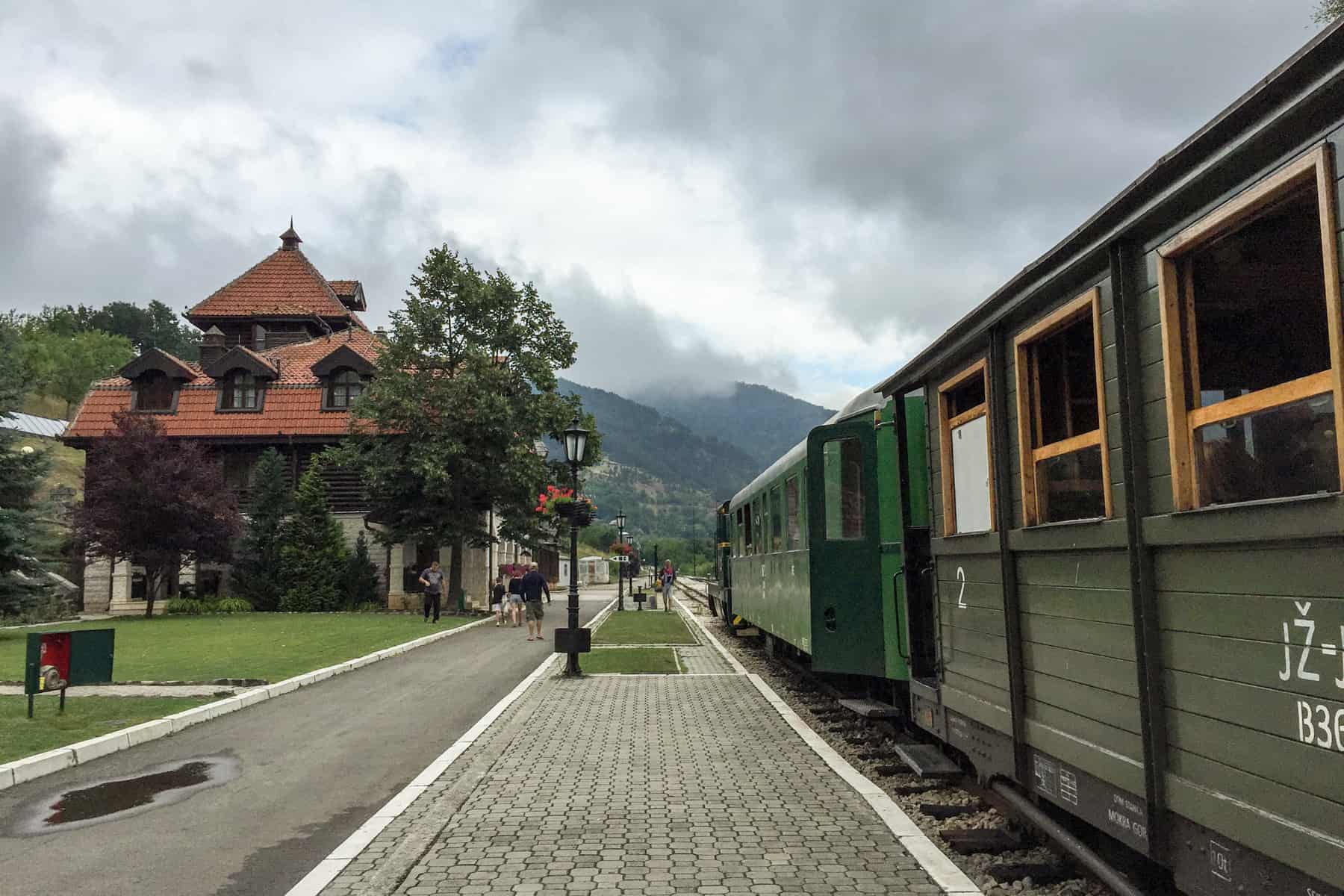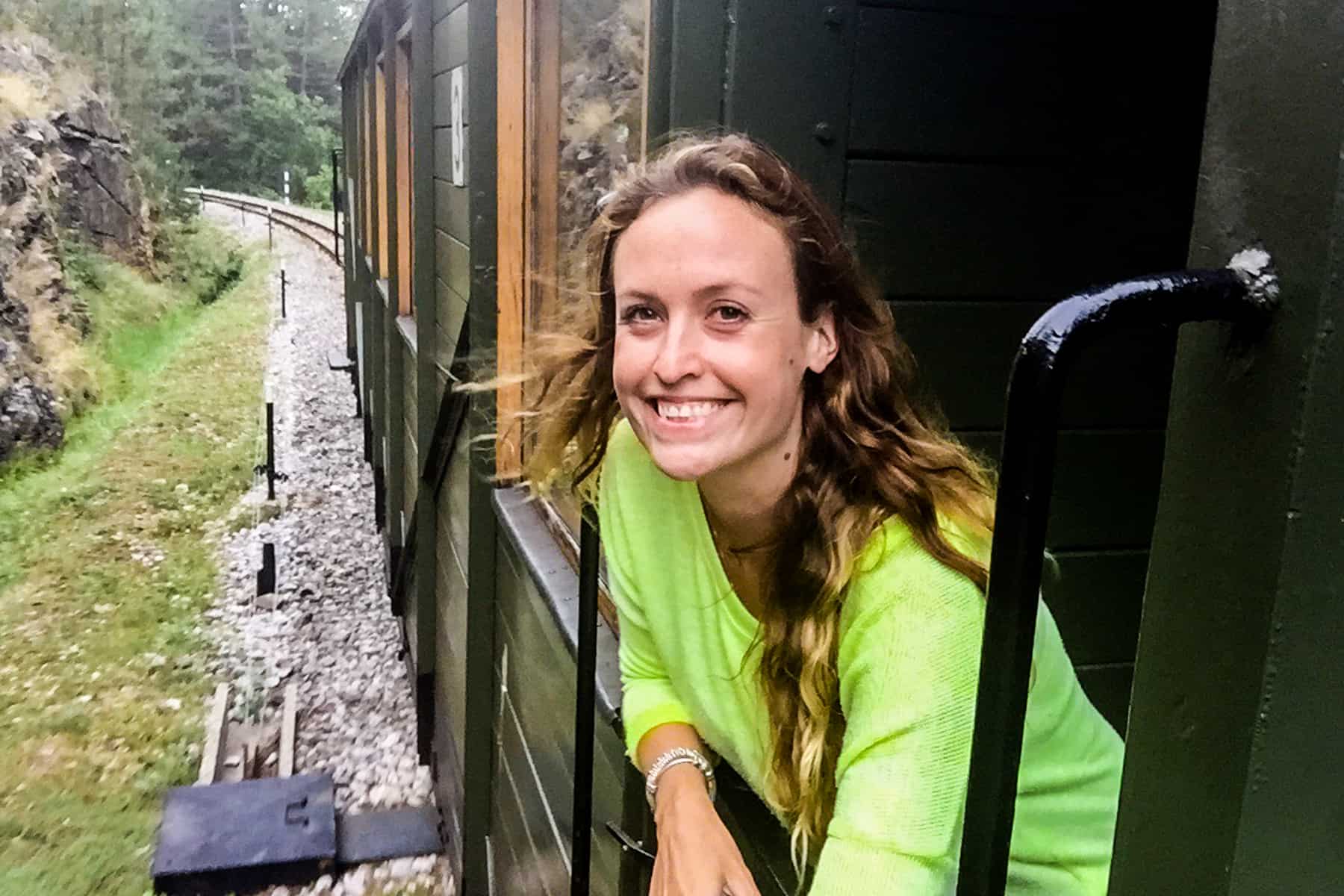 Want to Experience Nature in Serbia? Pin It!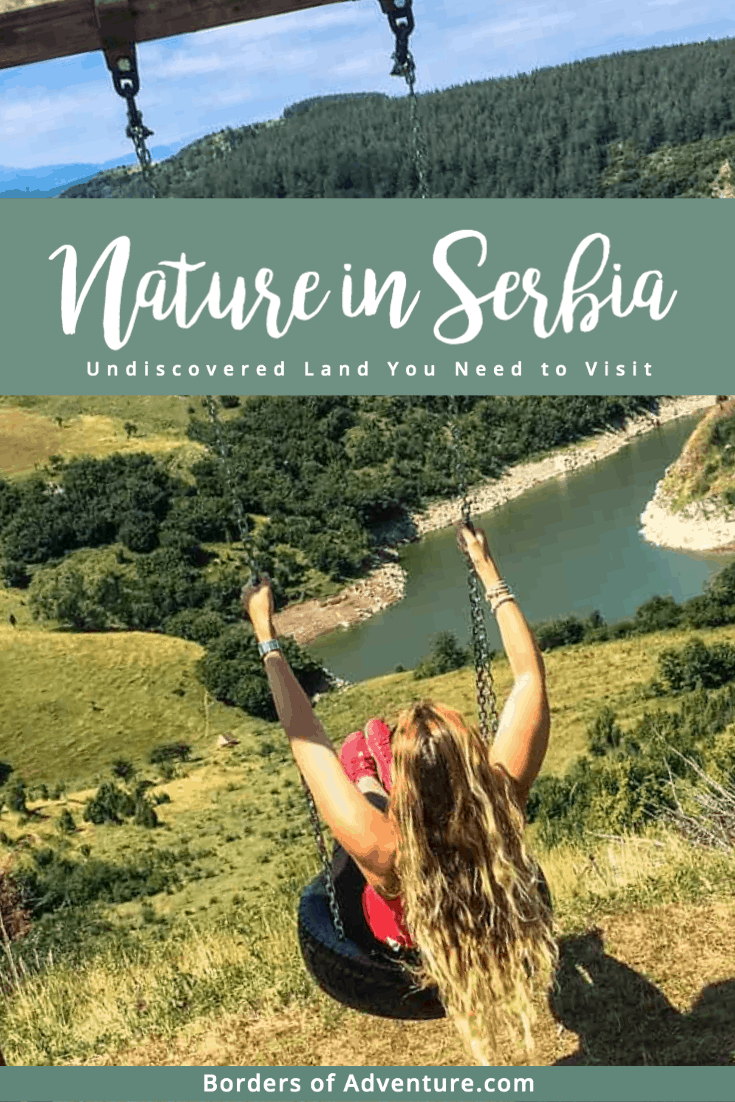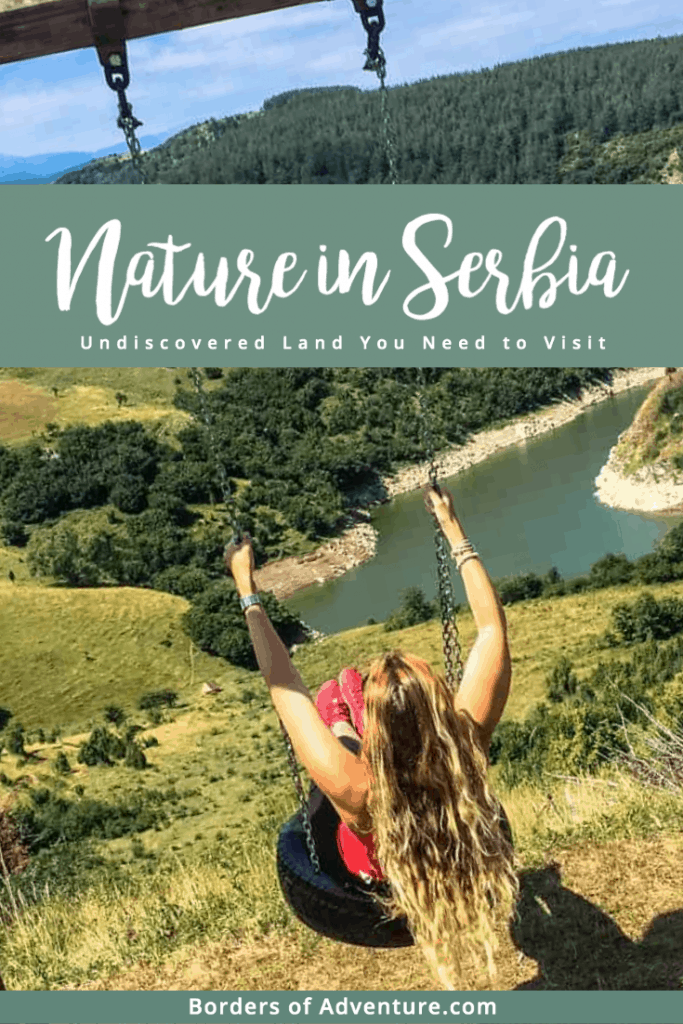 This Serbia nature trip was created in conjunction with the National Tourism Organisation of Serbia (NTOS) and iAmbassador for the #MySerbia campaign. All opinions remain my own as I set out to uncover all the countries that were once a part of the 'former Yugoslavia'.