Disclaimer: This post contains affiliate links to handpicked partners, including tours, gear and booking sites. If you click through or buy something via one of them, I may receive a small commission. This is at no extra cost to you and allows this site to keep running.
You would never think a circus in Siem Reap exists, but the Phare Circus has become one of the city's biggest attractions, and one with a positive social impact.
Siem Reap likes to surprise visitors with its growth. Whether that's new adventure activities, travel initiatives and excursions that show an alternative side to the town aside from the incredible Angkor Wat temple complex and the infamous Pub Street, alongside the growth of amazing grassroots charity and community projects which aid this still troubled country.
More than just a circus, this music, theatre and dance entertainment venture is one of them. Launched in 2013, it's become gone on to become one of Cambodia's biggest and most successful social enterprise models for community development.
Phare Circus, Siem Reap and Social Enterprise in Cambodia
Phare, the Cambodian Circus, is an offshoot project of Phare Ponleu Selpak (Association), which translates into "Brightness of the Arts" in English. PPS Association is a Cambodian non-profit, non-governmental association founded in 1994 by nine young Cambodian ex-refugee artists in the area of Anchanh Village, Ochar Commune, Battambang Province, after the fall of the brutal Khmer Rouge regime.
Following their own experience with an art teacher who helped them in the refugee camp, they wanted to give back and open an art school in Battambang that would provide free education. Today, the Siem Reap circus project serves as a facility to help vulnerable children, young adults and their families with outreach programmes and build the careers of Cambodian Artists. It further helps to revive the Cambodian art scenes, make worldwide arts connections with Cambodia and contribute to the wider artistic, educational and social programs of the PPS Association.
Where does the money go?
With the funds collated from this artistic enterprise, more than 1,200 pupils attend the daily public school and 500 are in attendance at the vocational arts training school. All the Phare artists you see on the circus stage are graduates of Phare Ponleu Selpak.
This means when you visit the circus in town, you are doing more than paying to be entertained. Your money is benefiting a growing arts scene in Cambodia and supporting a long-term, sustainable business model. In purchasing a ticket, the funds are benefiting talented people who wouldn't otherwise have had the opportunity, income or access to training access in which to develop and showcase their skills. In turn, it gives the community access to meaningful employment, creating financial stability and self-sufficiency.
The Phare Circus Production
The Phare Circus is an incredible hour of traditional and modern theatre, music, dance, acrobatics, athleticism, juggling and contortion all beautifully choreographed and performed in stories about Cambodian lives and society. Not to mention the famous smiles and slapstick humour that the Cambodian people are known for. There are two shows, of a different theme or 'tale', alternating approximately every eight days.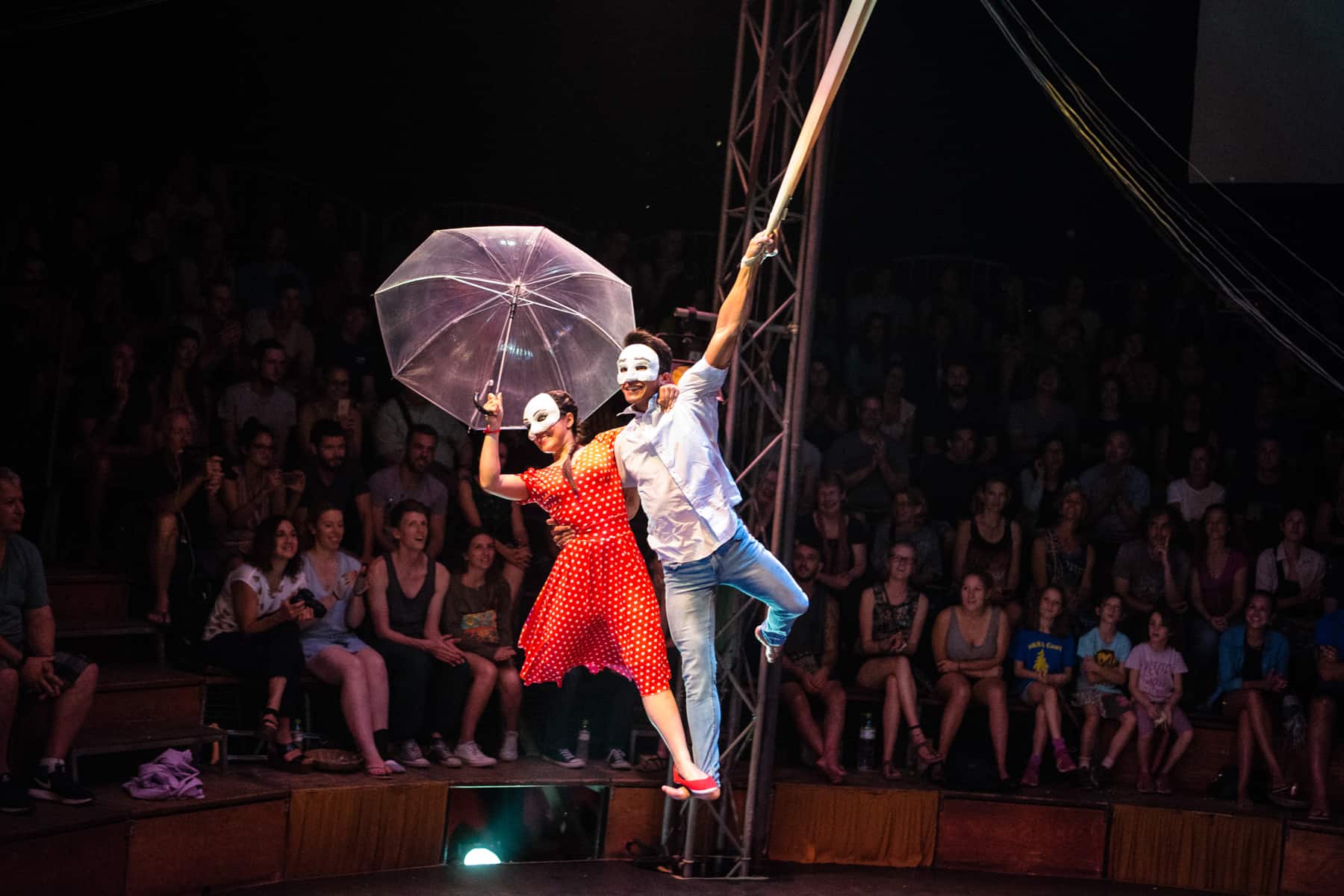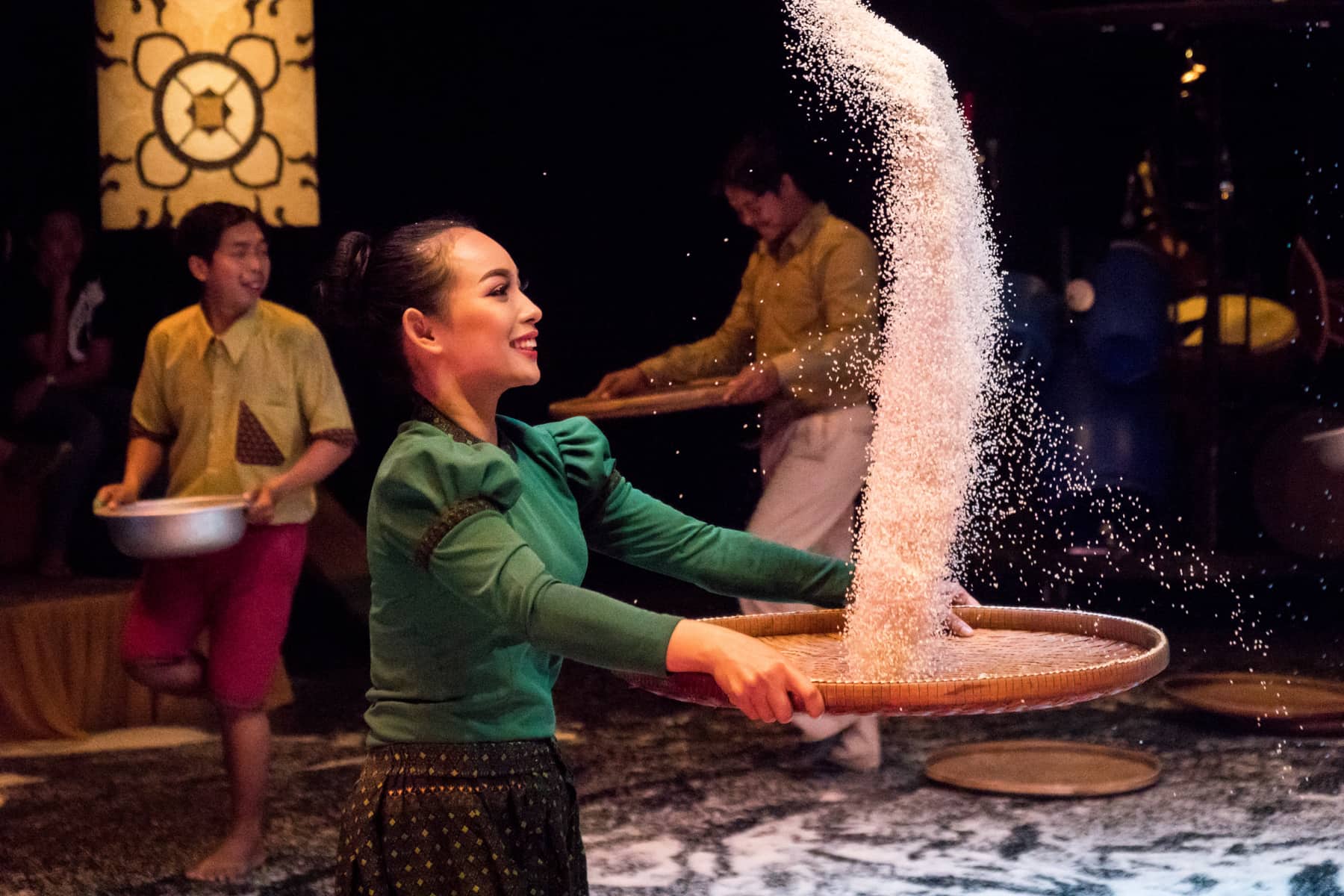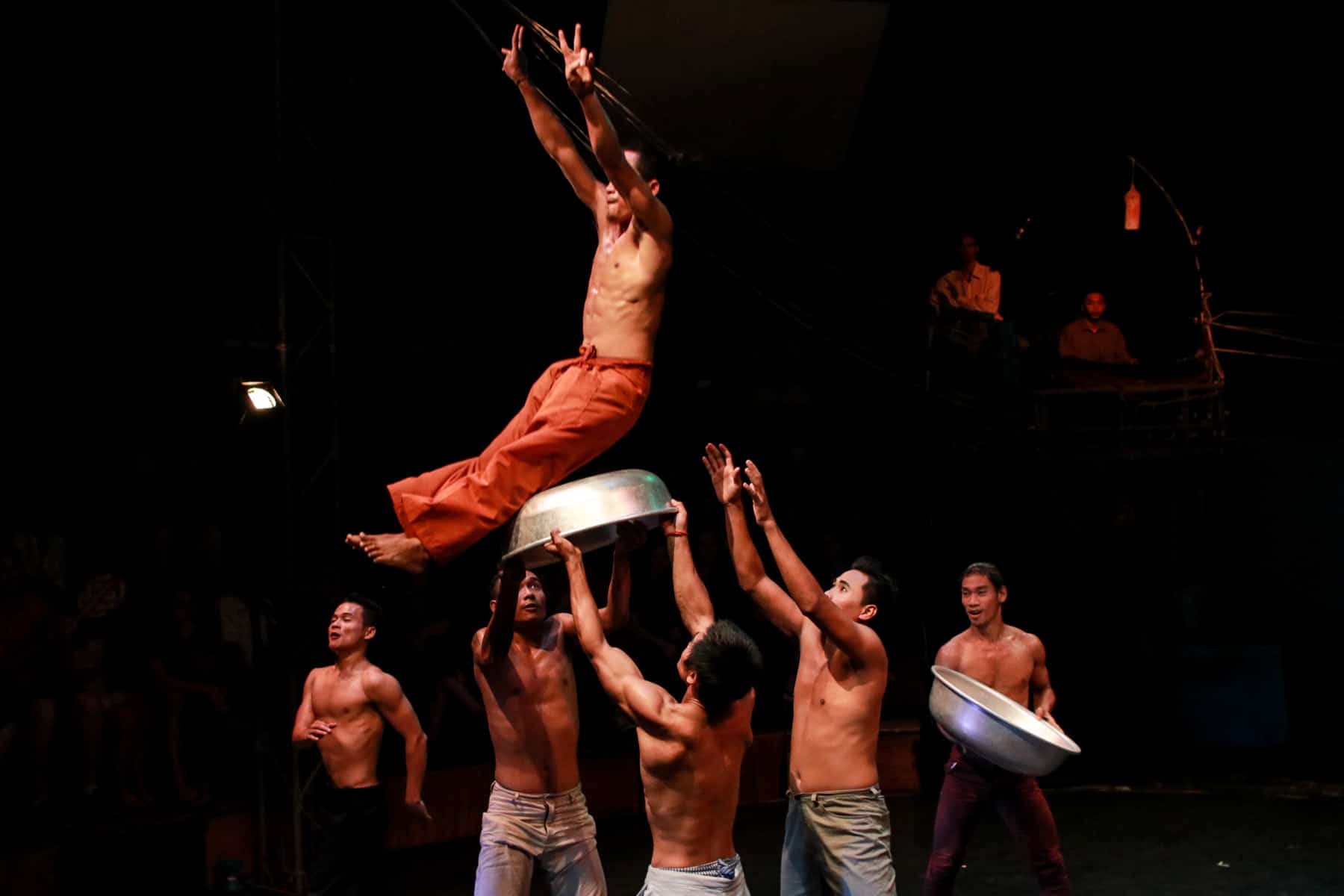 The Unique Telling of Cambodian Stories
At the time of my visit, I saw the tale of "Phsong Preng" (The Adventure) which told the story of a young boy who flees home, where he is abused by his mother, in search of a better life – domestic violence being an ongoing issue in Cambodia. In his adventures, he meets some unusual friends, who all travel to Phnom Penh together – an exciting endeavour that sadly ends with the boy being beaten and robbed by a gang of thugs. Saved by a chance meeting with a new group of friends, who take him in and help build his confidence, he finally decides to return home – stronger, assertive and more resilient.
I know from my Khmer (Cambodian) friends that tales and sayings are a big part of the culture – it's how you learn to address issues, accept things and find the strength to carry on. Knowing Khmer friends who wanted nothing more than to flee the violence and generational trauma sometimes experienced at home as a child – these issues being more ingrained in Cambodian society than they are in my own – it certainly resonated with me.
The circus is just an extension and visual representation of this, with the moral of the particular story or folklore tale and its subsequent historical, cultural and social issues intertwined with music, dance and circus acrobatics in a one-hour spectacle.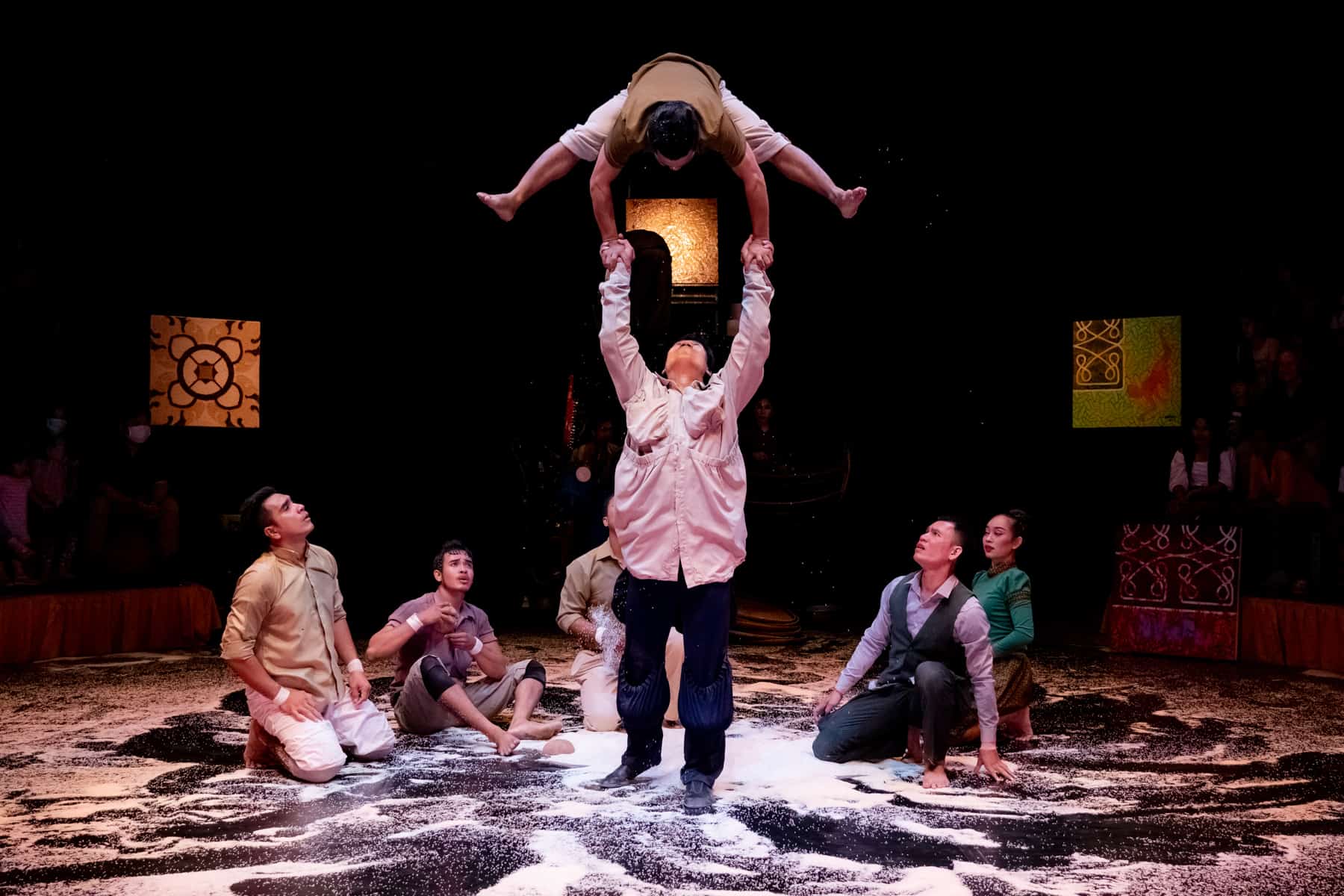 Combining entertainment and education is another step in the right direction for visitors to Cambodia to understand the complexities here, at the same time as sharing in the laughter, happiness and entertainment of a fabulously coordinated show.
Things to Know About the Siem Reap Circus
Where to Find the Circus:
Look out for the huge red tent on Comaille Road behind the Angkor National Museum – for now, it is a permanent fixture and a sign of bigger things to come for these very talented performers, and for a project bringing the arts to life in a country whose arts and entertainment scene is not normally known outside of it's ancient and traditional Apsara dancing.
For further details of the Phare Cambodian Circus, visit the website here.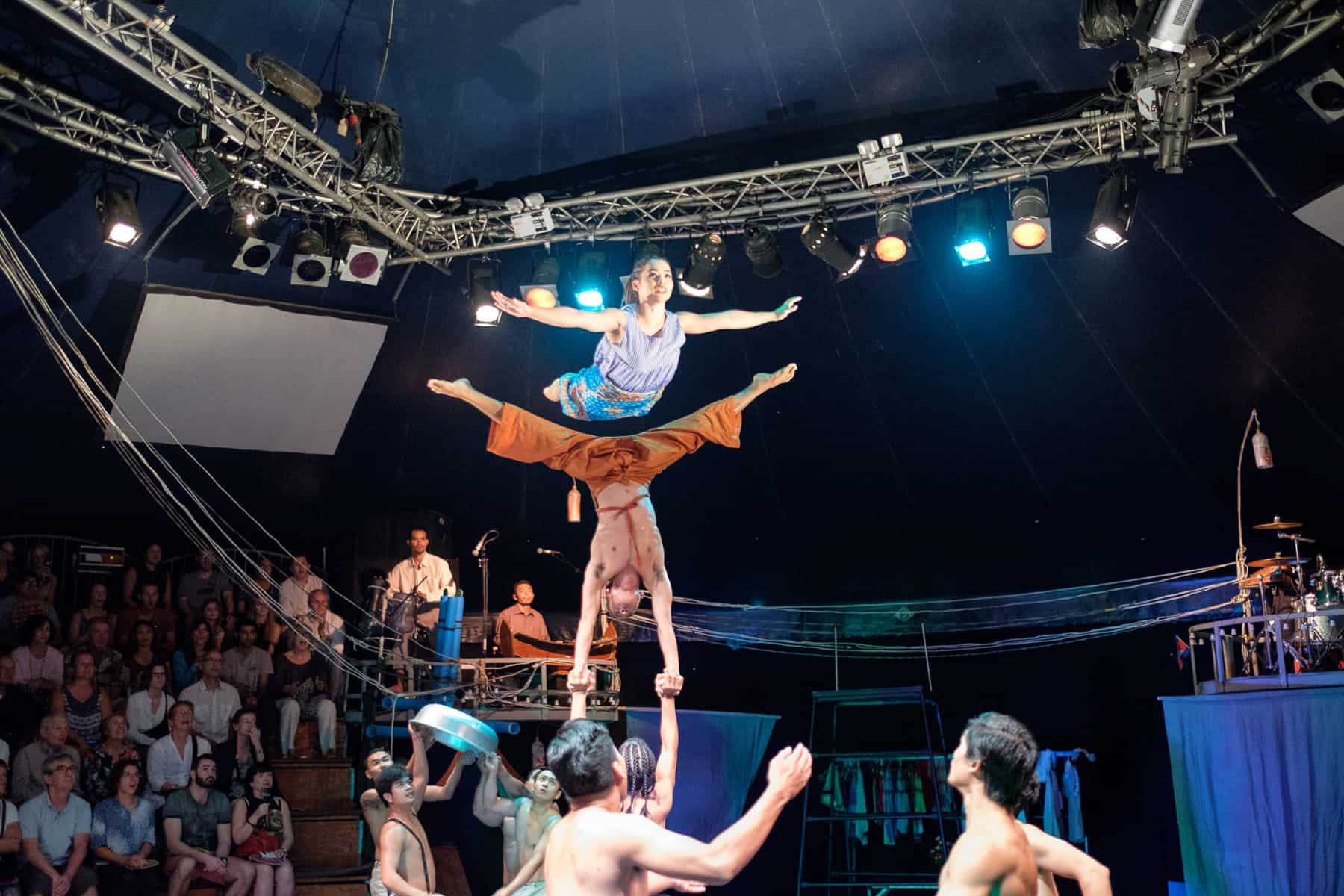 Reservations and Ticketing:
+855 (0) 15 499 480

&

+855 (0) 92 225 320
Or you can easily book your ticket here with instant confirmation and take the mobile or printed reservation with you. It's recommended to arrive at least 30 minutes before the show starts.
High Season:
Advance reservations are strongly recommended during the high season: November through April. The performances sell-out most nights during this period. Don't miss out.
Ticket prices:
Preferred Reserved Seating (Section A)
Through 30 Sep 17:Adult (age 12+) : US$35 / Children (age 5-11) : $18 / Infants (age 4 and younger) no charge with no allocated seat

From 01 Oct 17 : Adult (age 12+) : US$38 / Children (age 5 – 11) : $18 / Infants (age 4 and younger) no charge with no allocated seat

Reserved Seating in the front three rows of the middle section, refillable Phare sports water bottle from Phare Boutique with chilled water. (Gift not included with free / infant tickets)
Preferred Open Seating (Section B)
Through 30 Sep 17 : Adult (age 12+) : US$25 / Children (age 5-11) : US$15 / Infants (age 4 and younger) no charge with no allocated seat
From 01 Oct 17 : Adult (age 12+) : US$28 / Children (age 5 – 11) : US$15 / Infants (age 4 and younger) no charge with no allocated seat

Open seating in the rear three rows of the middle section
General Open Seating (Section C)
Adult (age 12+) : US$18 / Children (age 5 – 11) : US$10 / Infants (age 4 and younger) no charge with no allocated seat

Open seating in the two side sections. Some views are partially obstructed by support poles.
All tickets can be purchased online.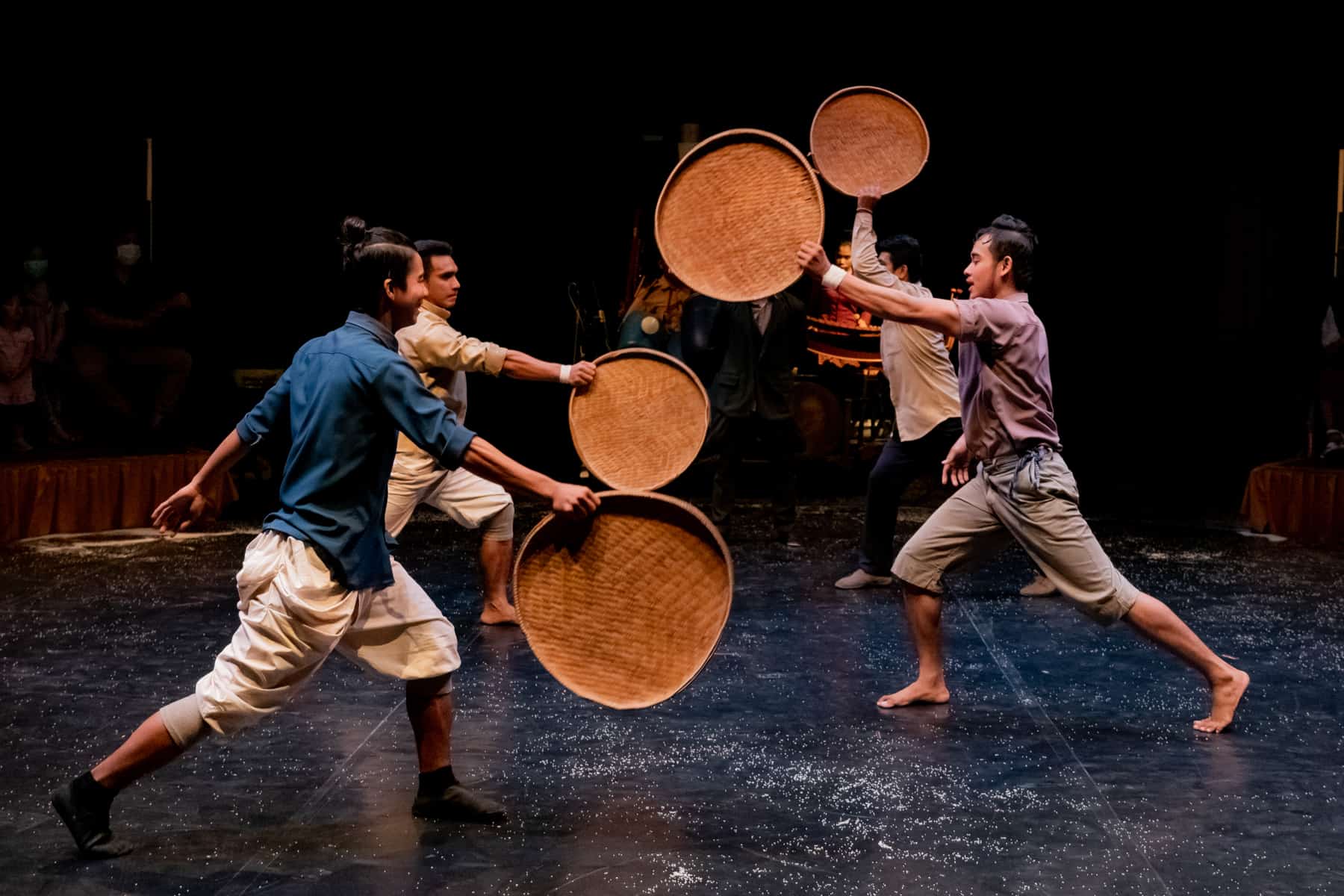 Images © of (in order of use) Stefan Vontobel, Diallo Jamal, Meg, Ranuth Yun and Timothy Gibson. With permission from Phare Circus. Images are not allowed during the performance.
See More of Local Siem Reap
Looking for more Siem Reap evening activities beyond Pub Street? Why not visit 60 Road – at sundown, this long road turns into a strip lined with street food vendors and a small funfair. It is a unique local hangout you won't find anywhere else in the city.