Disclaimer: This post contains affiliate links to handpicked partners, including tours, gear and booking sites. If you click through or buy something via one of them, I may receive a small commission. This is at no extra cost to you and allows this site to keep running.
An evening at 60 Road in Siem Reap is to experience a unique atmosphere you won't find anywhere else in the city. You won't see many tourists, but you'll need a local to invite you. Here's where to find it.
Every so often, my Khmer colleagues went to a place called 60 Road, an off-beat hangout accessed via a 15-minute ride outside of the centre of town's thriving area of Pub Street and just around the corner from the main road that leads you to the Angkor Wat temple complex. This was local living in Siem Reap.
One of the best things about living and working in Siem Reap was that I got to experience the one thing I love most when travelling: immersion. Not only did I get to see the 'other side of Cambodia' during my time working at an NGO, but I also worked with a fantastic group of Khmer people who became excellent friends.
What is 60 Road?
An evening at 60 Road is like going for dinner, Cambodian style, and it's buzzing every single night. It's a long road lined with mats for hire, street food sellers, and a small funfair; it's an evening picnic and barbecue haven – the perfect place to relax and spend quality time with friends.
Plus, you won't find a hoard of 'barangs' (westerners) walking through it like it's a tourist attraction; this is exclusively local, and any outsiders present haven't had the pleasure of an invite from a Khmer friend.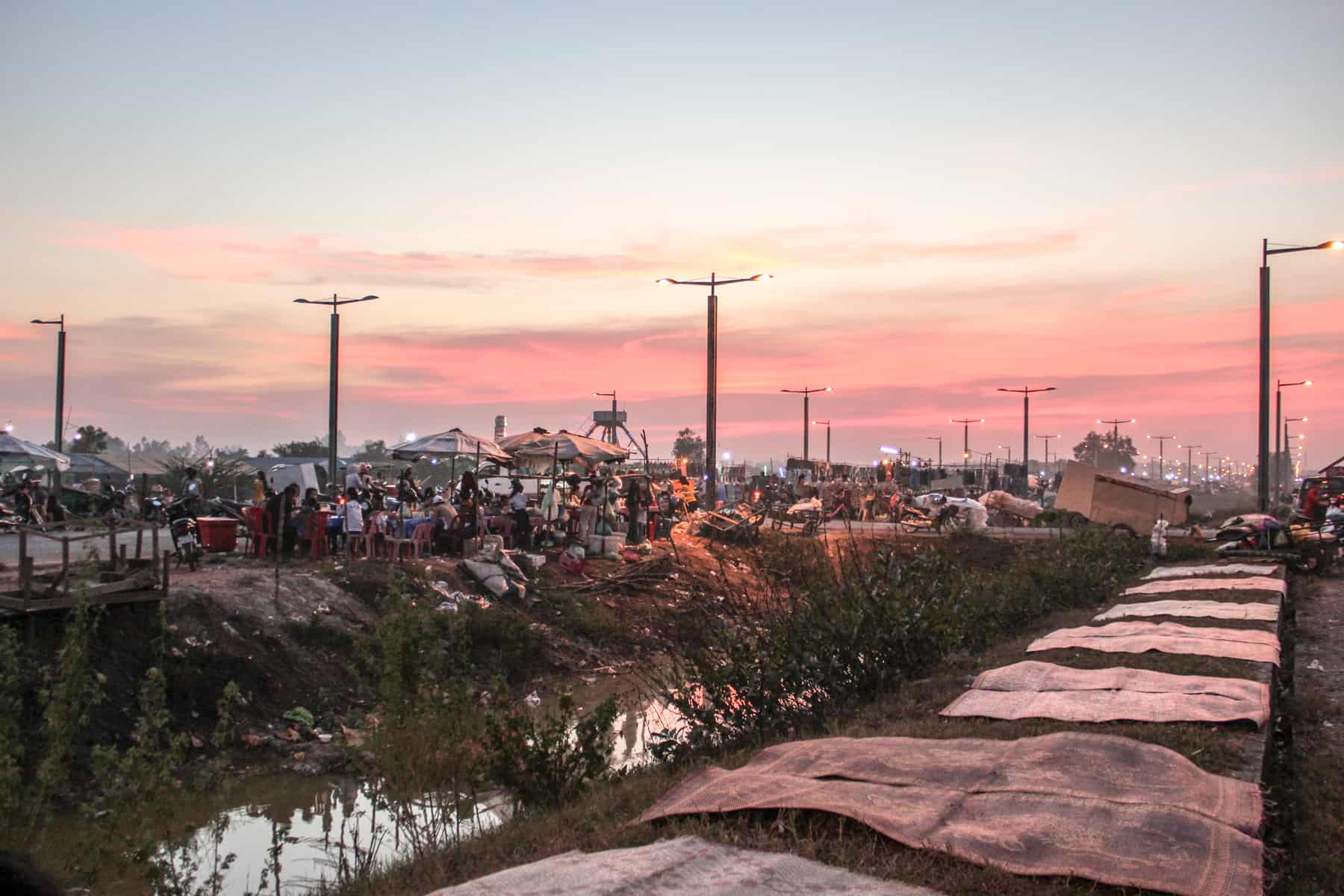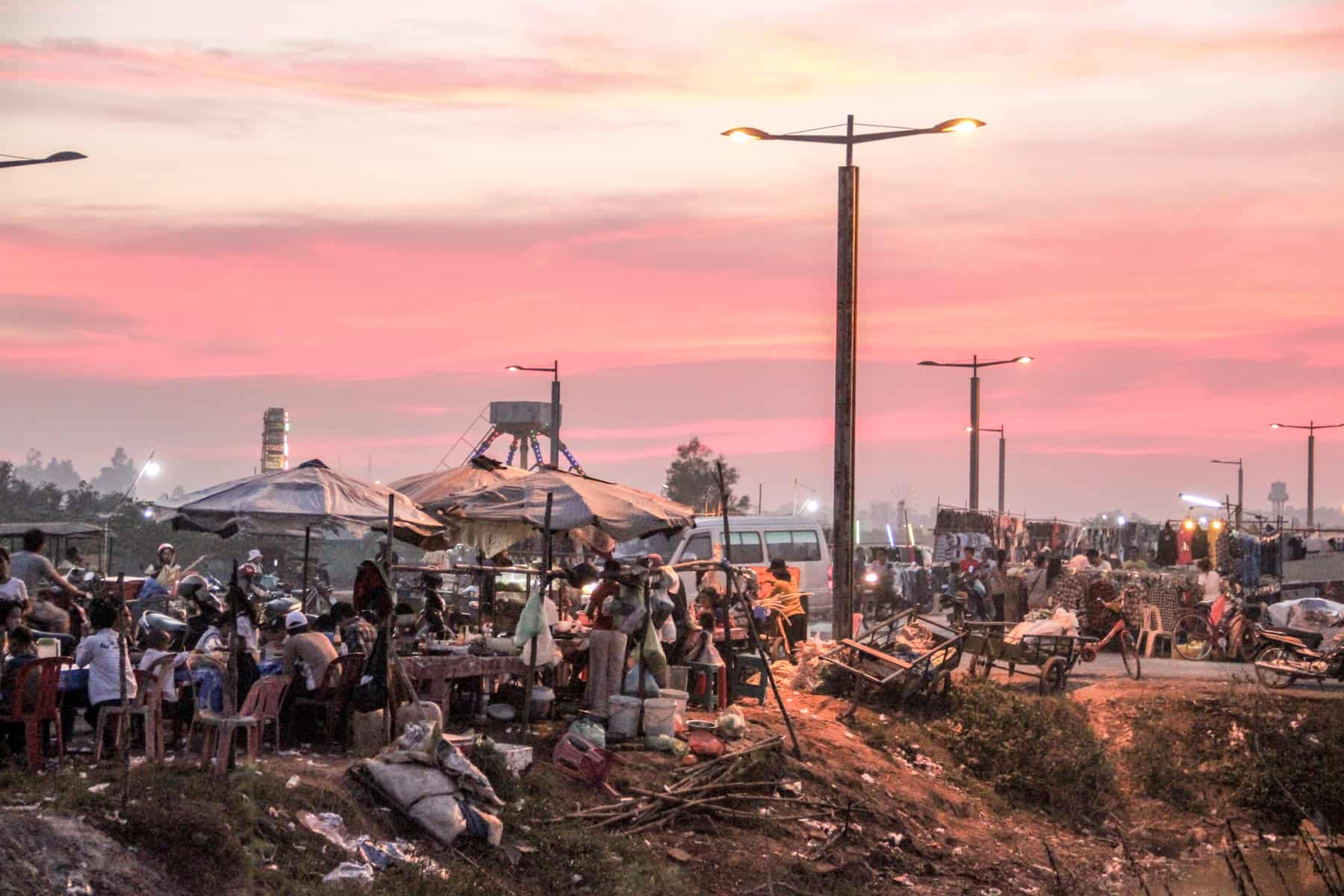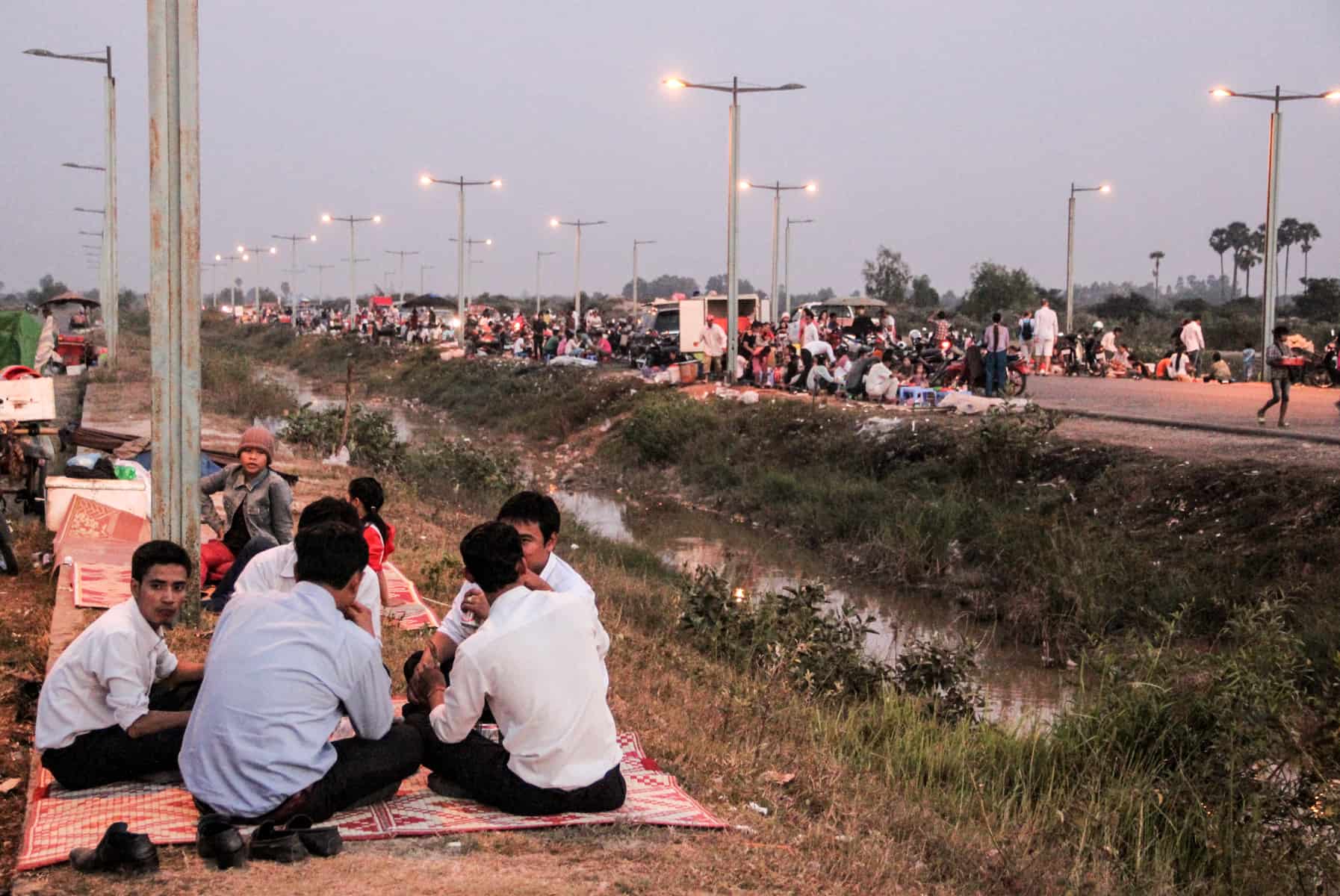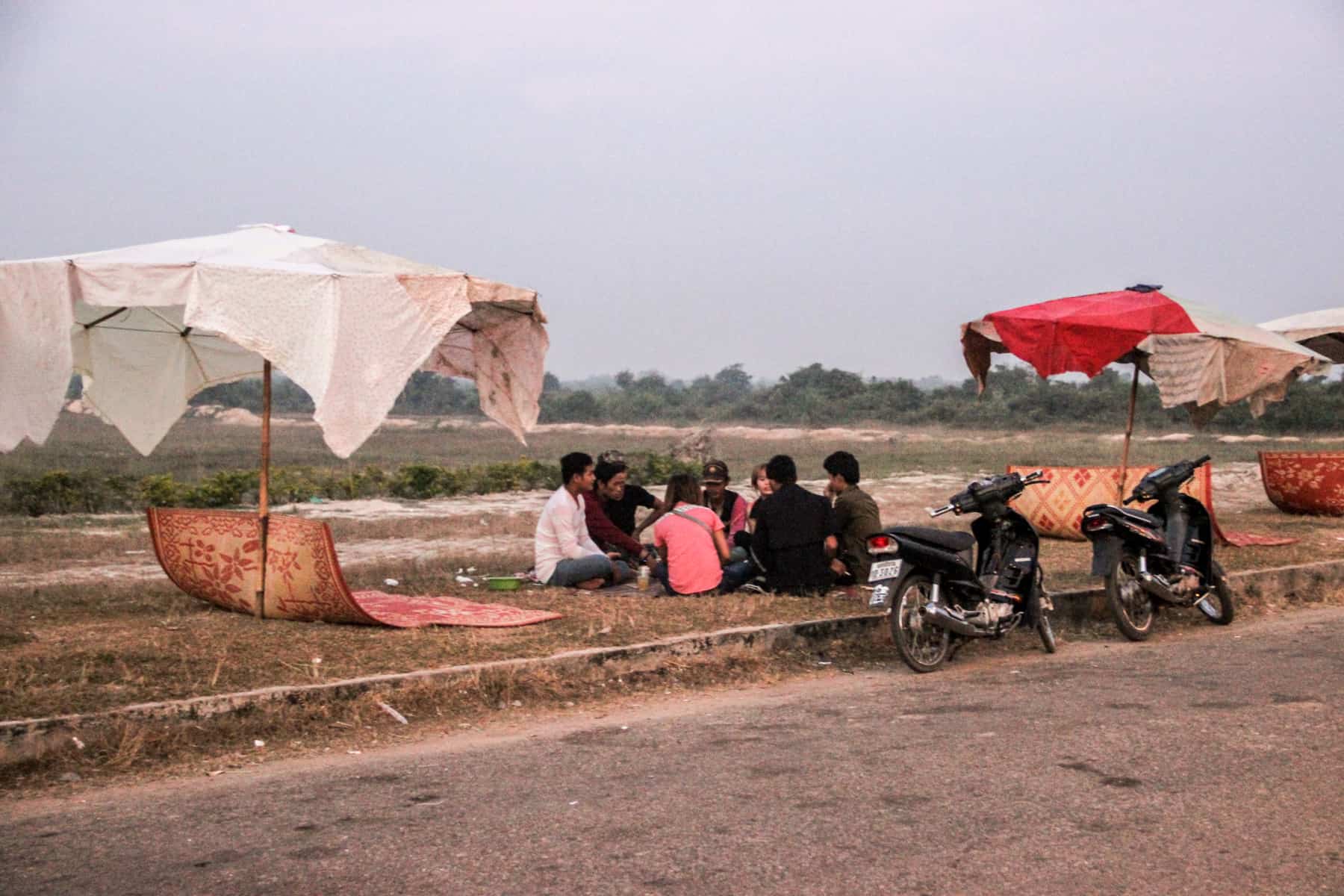 The 60 Road Experience
Our social outing was a well-planned affair. Some colleagues went out to purchase all the meat, sauces, seasonings, fruit, and other food items in the morning. Another colleague and I later stocked up on the fizzy pop and fruit juices and crockery essentials in paper form.
Upon returning to work, the meat had been marinated and skewered, the fruit sliced, and the homemade 'butter' (made with egg yolk, oil, and sugar), prepared before our afternoon shift. The last thing to prepare was the rice before we arrived at 60 Road around 6:30 pm to start our mini feast.
The atmosphere there reminded me of the times at home in the UK when we get really excited about having a barbeque because the sun makes an appearance – fun, laughter, a girly gossip over a picnic, a competitive ride on the bumper cars at the fair. For us, it was a friendship that transcended social boundaries and differences. Together we are all the same, and it's times like this that really make my time here really special.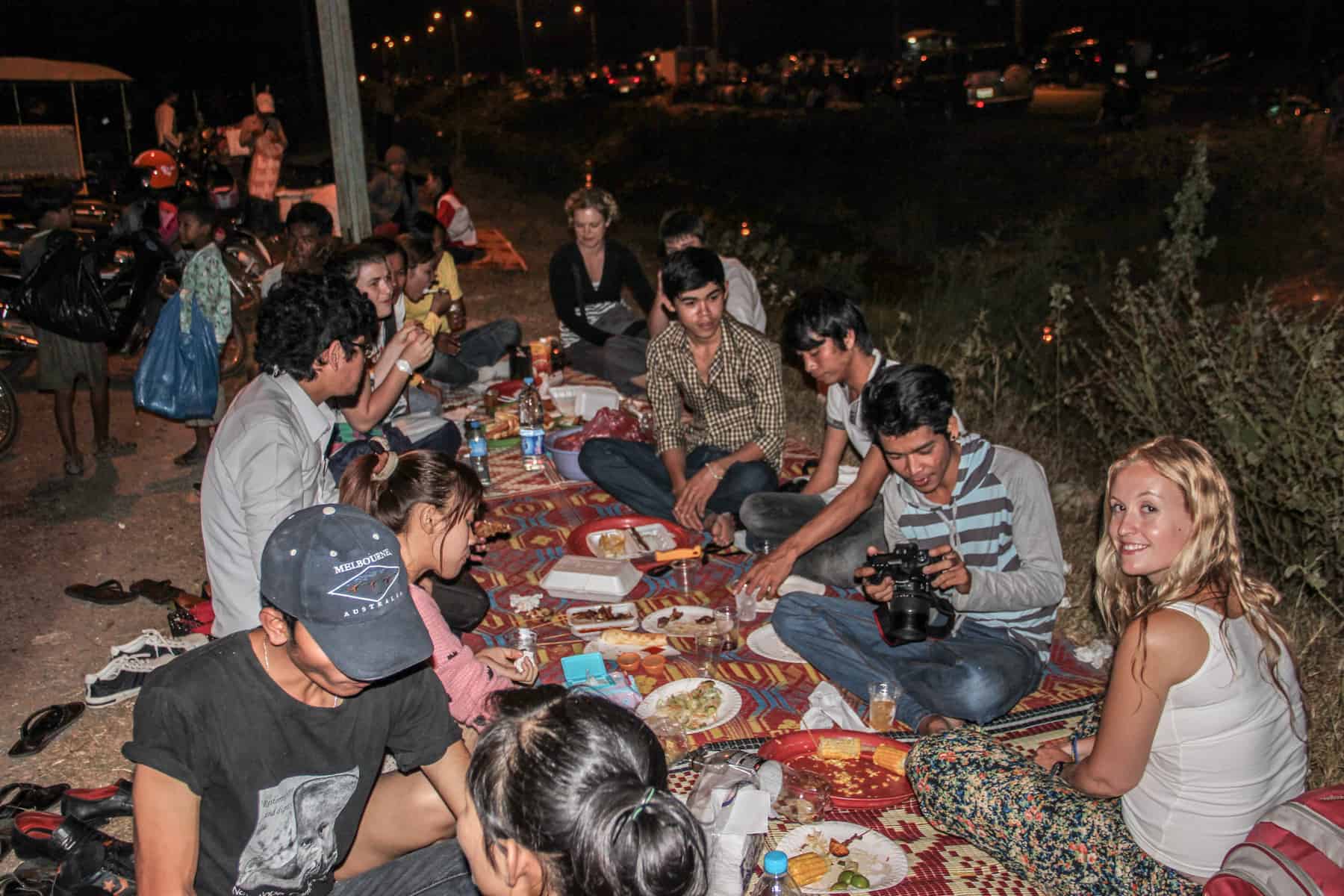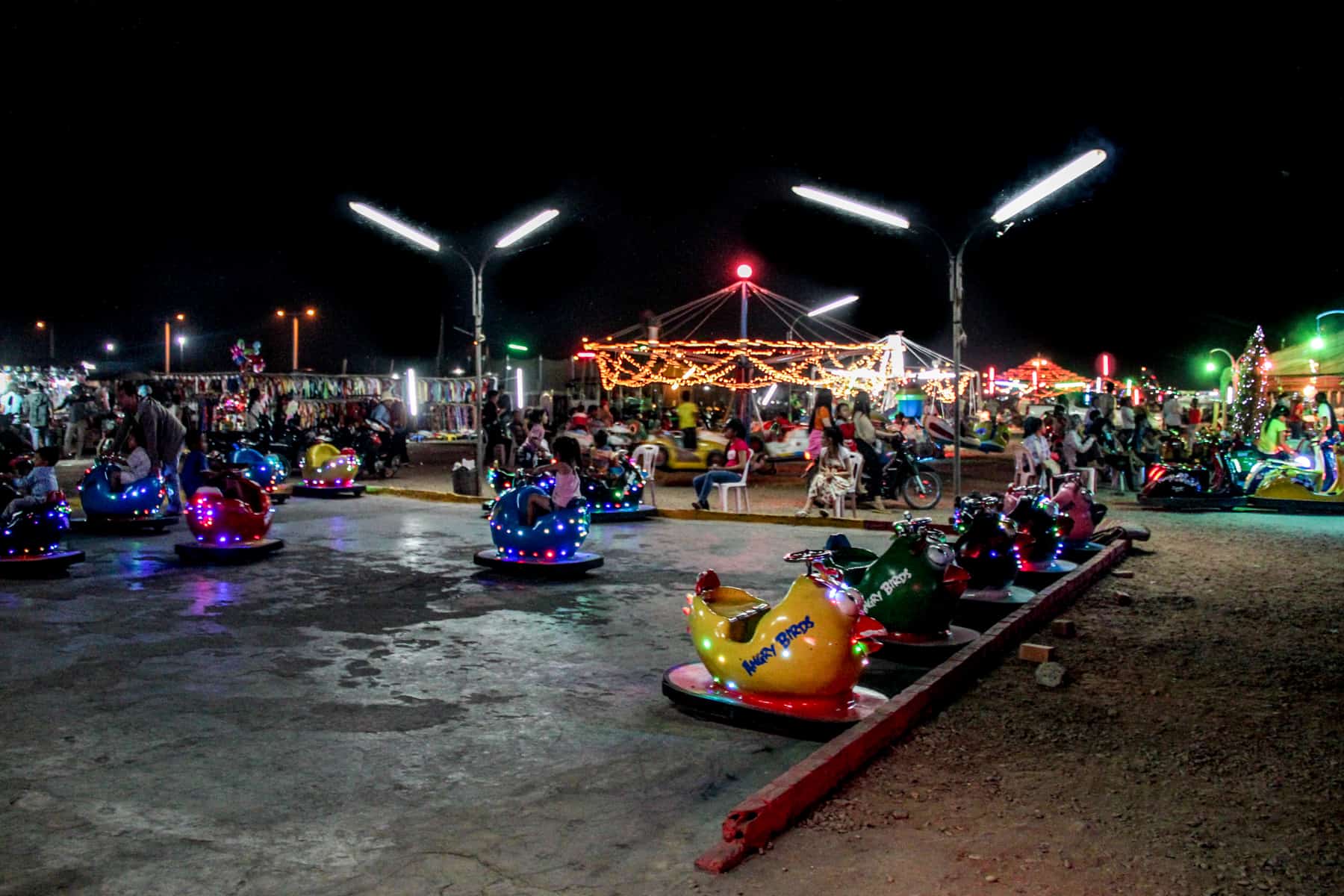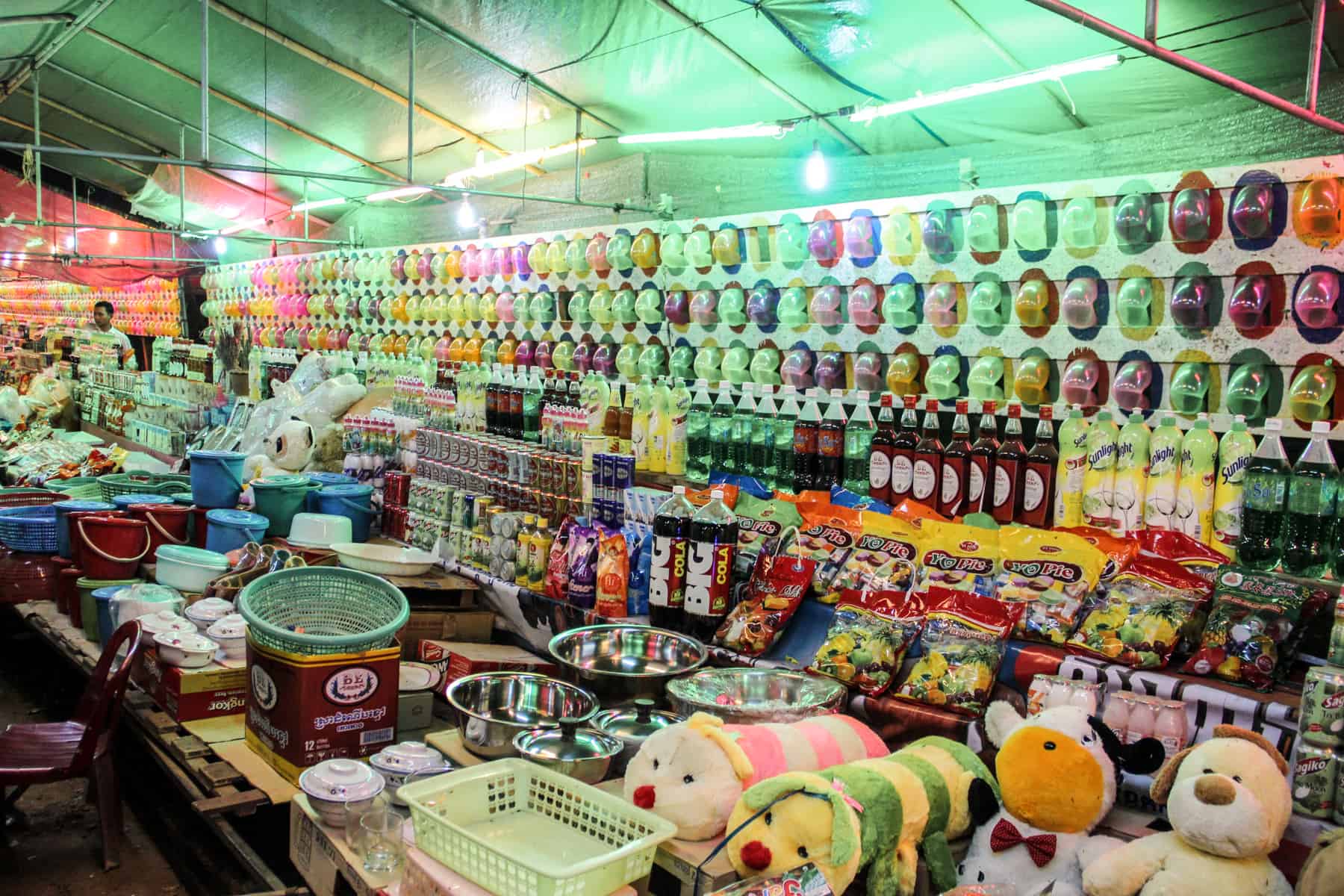 However, with local life comes the harsh reality of the Cambodian social system. While local people are enjoying an evening out, we were constantly faced with the harsh juxtaposition of the extreme poverty that still exists here. Street kids regularly approached us to collect our empty cans and plastic bottles, and families living in poverty sat helplessly in the shadows.
We gave each of the street kids some bread when they came over, and when we were packing up, we distributed cups of rice and other leftover foods between them. For the family sitting across from us, we gave them everything else we had. They never once begged for anything, and for the first time in days, they had a meal. That's the wonderful sense of giving you see all around you here.
60 Road is a regular fixture of life here; for a visitor, it is the chance to live locally and escape Pub Street.
Just be sure to ask your Khmer friends to take you there during your visit to Siem Reap.
More Local Experiences in Siem Reap
Spending some time in Siem Reap? Here are some other experiences in town you can experience.
Trying Cambodian Traditional Dress – Khmer Photoshoot in Siem Reap
Visit the Phare Circus in Siem Reap – Supporting Social Enterprise in Cambodia