Disclaimer: This post contains affiliate links to handpicked partners, including tours, gear and booking sites. If you click through or buy something via one of them, I may receive a small commission. This is at no extra cost to you and allows this site to keep running.
All the attractions and places to visit in Saskatchewan Canada show that it's more than a prairie province. Visit for its silent city revival and a backcountry way of life.
"It's called 'the land of the living skies'," my friend proudly announces as we look up to the crisp blue Saskatchewan sky that's filled with tracks and swirls of the purest white clouds.
We've left the city of Saskatoon to make our way to a traditional cowboy ranch, that you can only reach by driving hours through the prairies. The long, straight road is the only thing that cuts through this scene of beautiful isolation. The land looks as vast and never-ending as the sky as it all blends into a striking stretch of the flat breathtaking landscape of earthy yellows and browns. At times, those prairies belong only to you.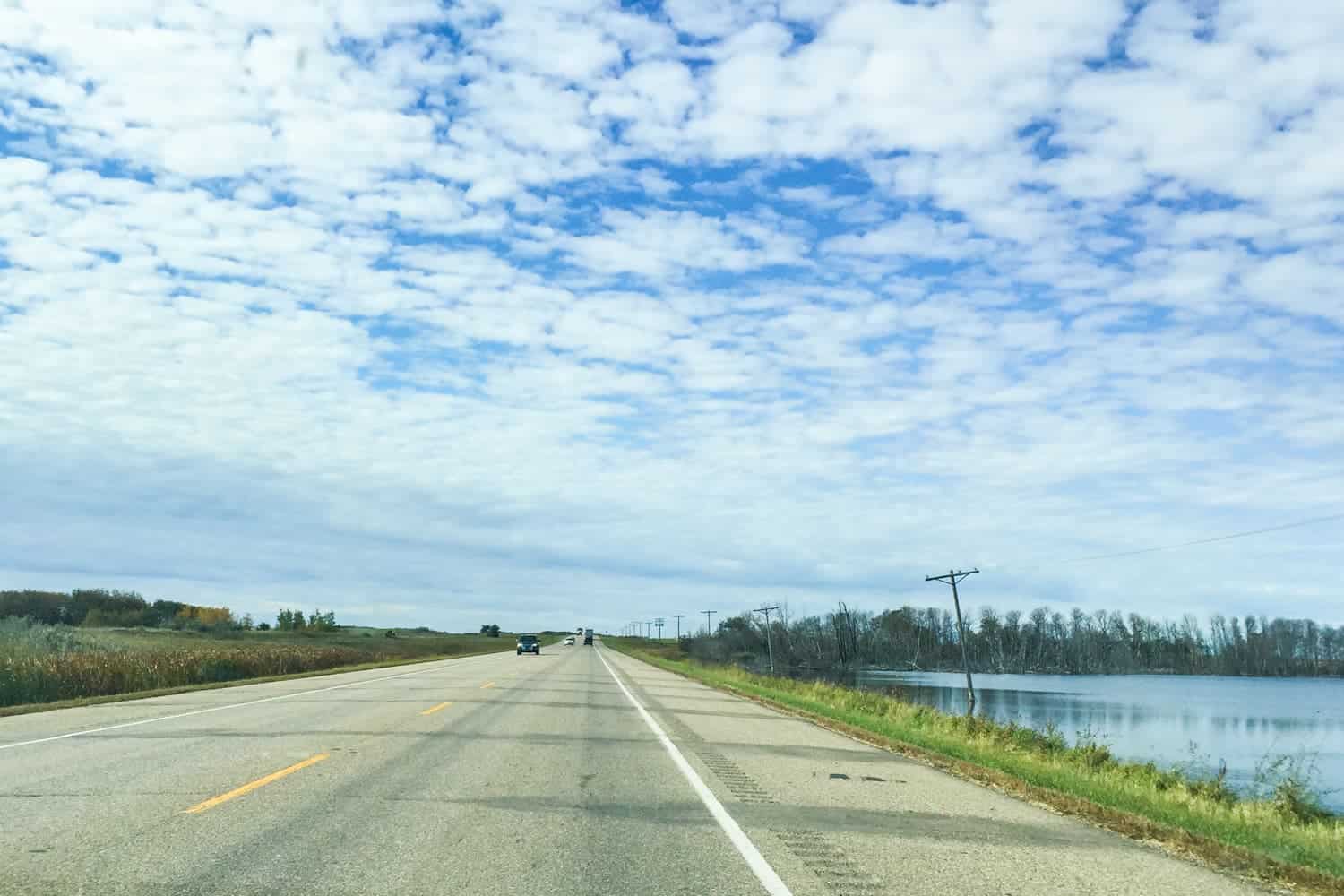 I've spent years watching my friend defend her home province – a land similar in size of Texas composed of fertile farmlands and green valleys, flanked in the north by endless lakes and pine forests. It's become the Canadian province too easily mocked for its wild-west agricultural persona, which made me want to visit more.
"You are stopping at Saskatoon?" I remember the Via Rail ticket desk lady ask surprisingly when I went to pick up my tickets from Union Station in Toronto. I told her the story of my journey crossing Canada by train, knowing all too well the reaction.
"Oh, that's right," she added. "People only go to Saskatoon to visit family or friends. Not to see anything."
There's More to Saskatchewan
Although famous for agriculture, only one-third of the province is actually farmland. Such a common misconception of its emptiness and lack of big-city cool means the average adventure-seeking traveller misses out. This province, half-covered by forest, and one-eighth by freshwater, is home to some of the most stunning natural terrain in the entire country.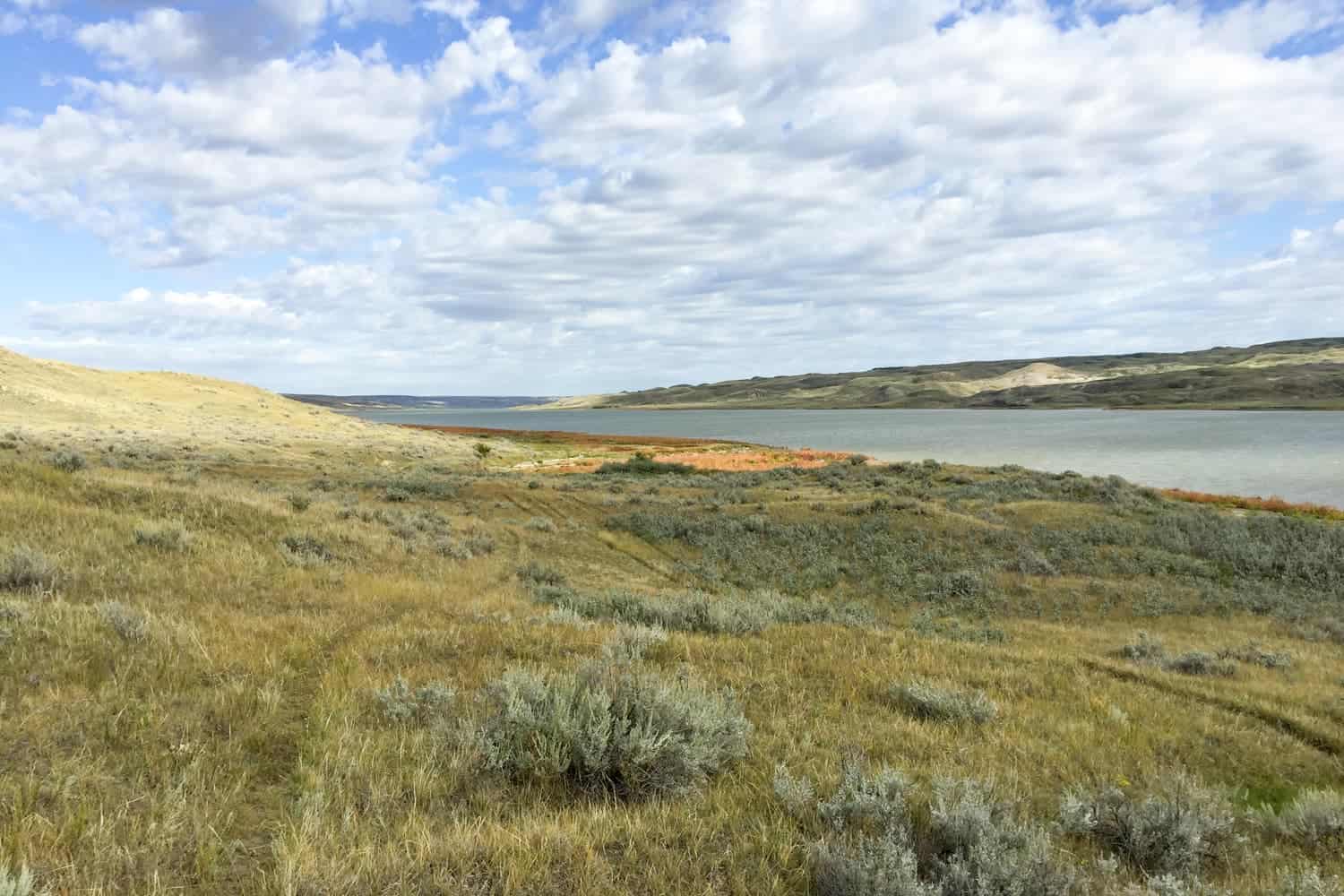 I learn that there are 100,000 lakes tempting those wanting to sample some of the most revered canoeing routes in Canada and heritage waterways (part of an east-west route used by First Nations people) rich in stories of past explorers and traders. I visited the preserved and theatrically exhibited underground tunnels in Moose Jaw, with tales of hidden Chinese railway workers and the alleged bootlegging operations of Al Capone during the US prohibition era.
My next visit is filled with plans to visit the less trodden nature spots of the Athabasca Sand Dunes (the most northerly sand dunes in the world) along with Cypress Hills – the 'forest oasis above the prairie' near to the Saskatchewan and Alberta border.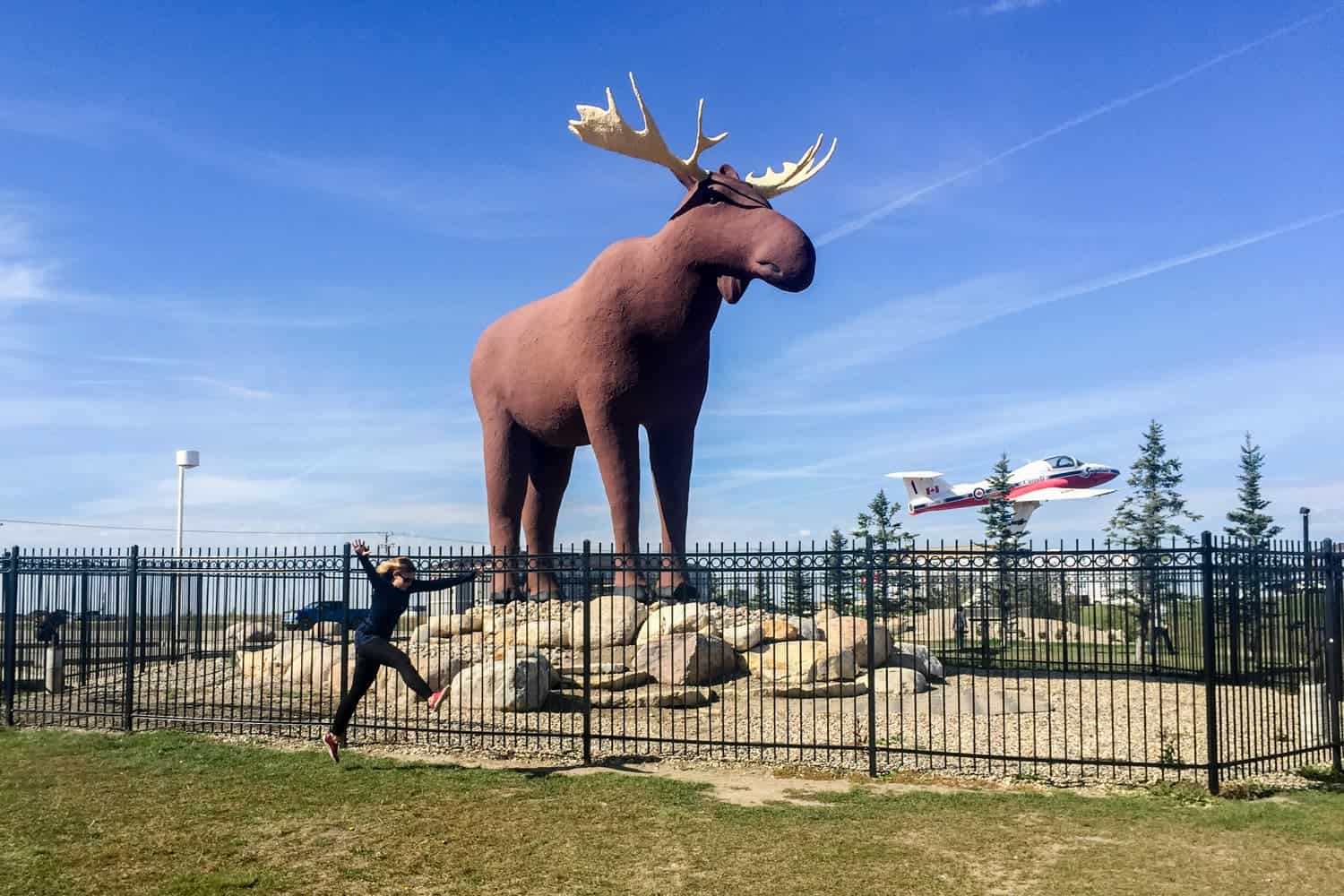 That's a lot more than one giant, nondescript prairie.
Saskatoon, the province's biggest city, brims with a vibrancy that comes from its predominantly young population. It's riverside banks – a popular local hideaway and exercise ground neighbour a compact city of cool restaurants and independent stores, which play host to over 60 festivals and events every year.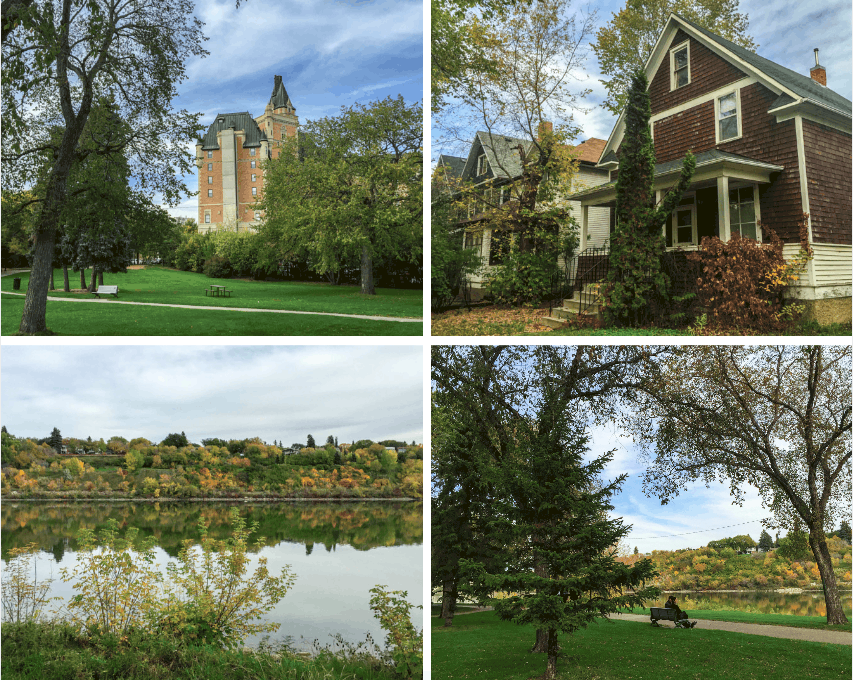 Stand on the railway bridge for a panoramic view of Saskatoon and your perceptions will change. At its core, it isn't the drab, lifeless place that people's reactions to it implied. From up high, I could see how the Autumn hues matched the coffee colours of the city's neat layout, which made for a pretty and pleasurable stroll – an image not often granted to a city desperately trying to emerge from the shadows of its notorious outer neighbourhoods, that damage it's overall reputation.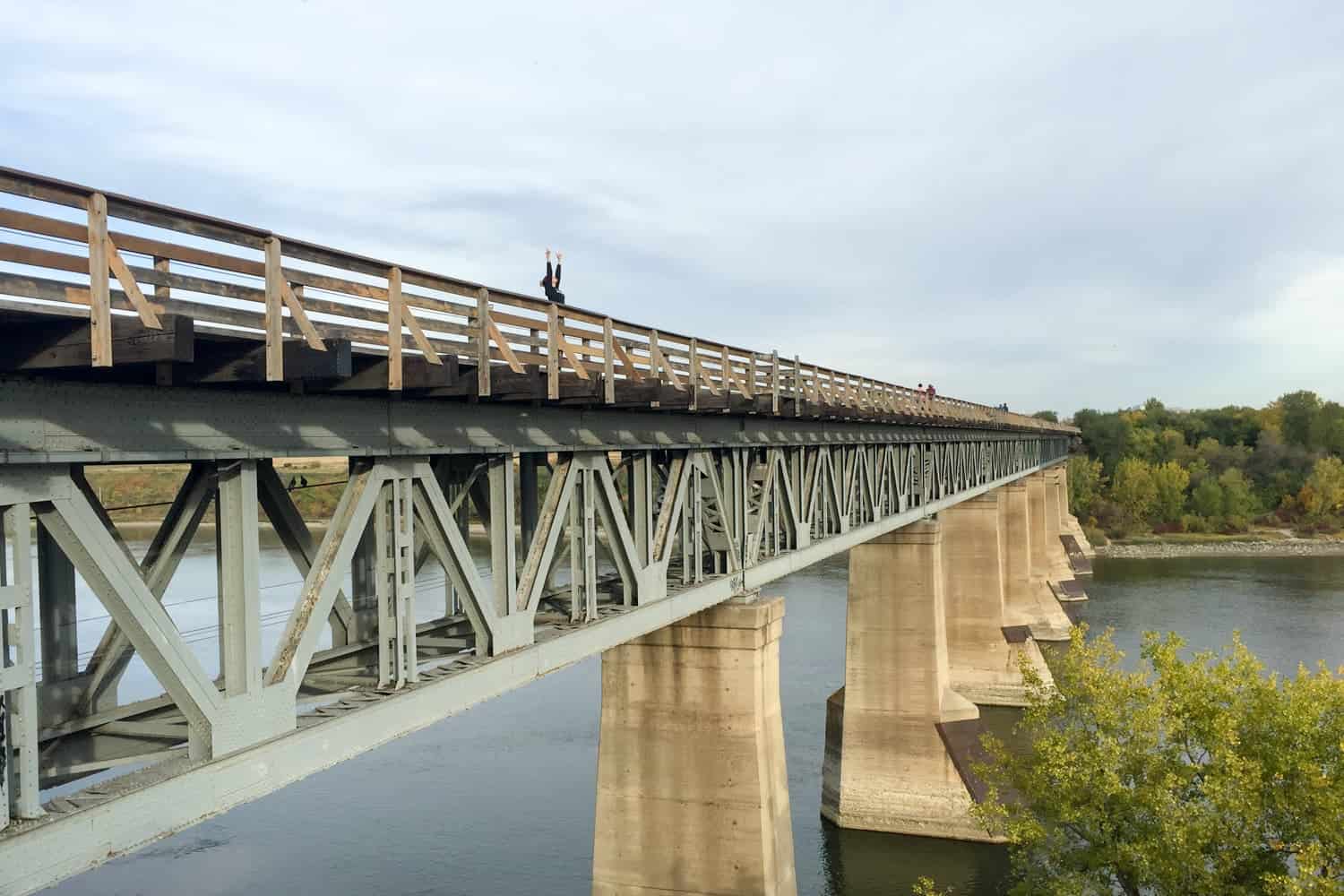 160 miles south in the capital of Regina – the base of Canada's only training academy for the Royal Canadian Mounted Police (RCMP) – a practical and modernised city is too undergoing a resurgence. Repurposed warehouse space is reviving a once run-down central neighbourhood – an urban renaissance springing up alongside the modern, glass-fronted business-district high-rise. Here, you can spend the morning seeing the famous Red Serge and Stetson hat uniformed 'Mounties' at the RCMP Heritage Centre and Training Depot, and end the day with a craft beer or two in town.

Saskatchewan really has a lot to be proud of.
Experiencing Traditional Rural Life
It's the Saskatchewan River Valley's cluster of hills that preserve a traditional horseback lifestyle far removed from the pockets of urban growth that are just two hours away.
When we approach the ranch, a man decked out in cowboy gear is lovingly attending to his horses. George Gaber, the head cowboy and chief of La Reata Ranch, greets us in the yard which is flanked by wooden shacks that line the green mounds at the foothills of the valley, where nine miles of river softly weaves through. The entire area is silent, although not eerily; a peacefulness only granted in unstirred territories.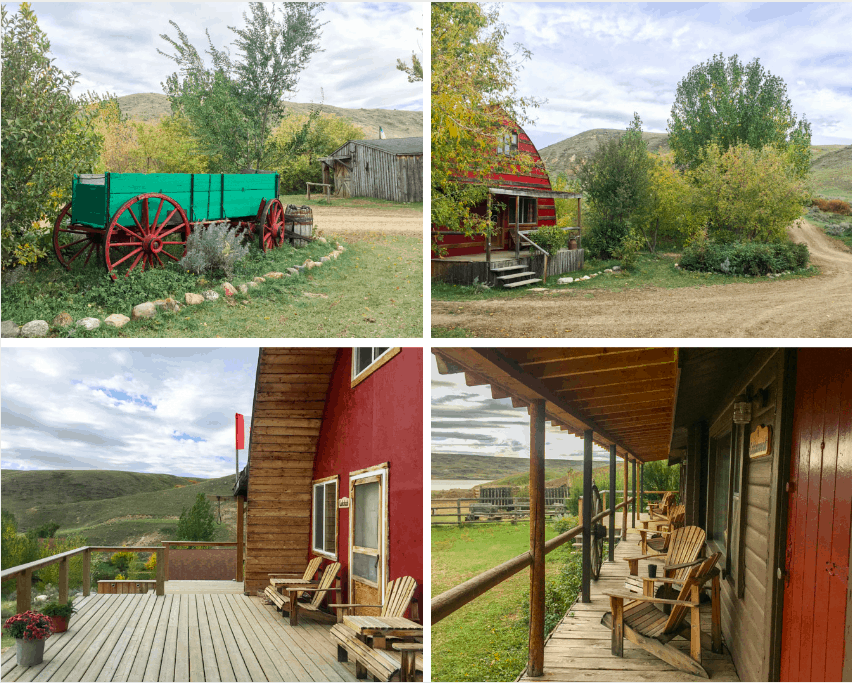 We are slightly late, thereby missing the group of hardened cowboys out for a full day of riding after breakfast. This isn't a place where you come and briefly ride a horse and leave. The province is known for its scattering of authentic ranches, where the opportunity to play cowboy is far removed from being a touristic gimmick.
Guests are fully assimilated into all aspects of the preserved cultural heritage, from saddling up the horses ready for an entire day of riding, to checking on the heard and embarking on overnight trips.
We help George saddle up two horses, as I clumsily learn to mount and sit in the most comfortable position. My last recollection of horse riding was in my pre-teen years, and this would be far more sophisticated than a short trundle through Devonshire farm fields.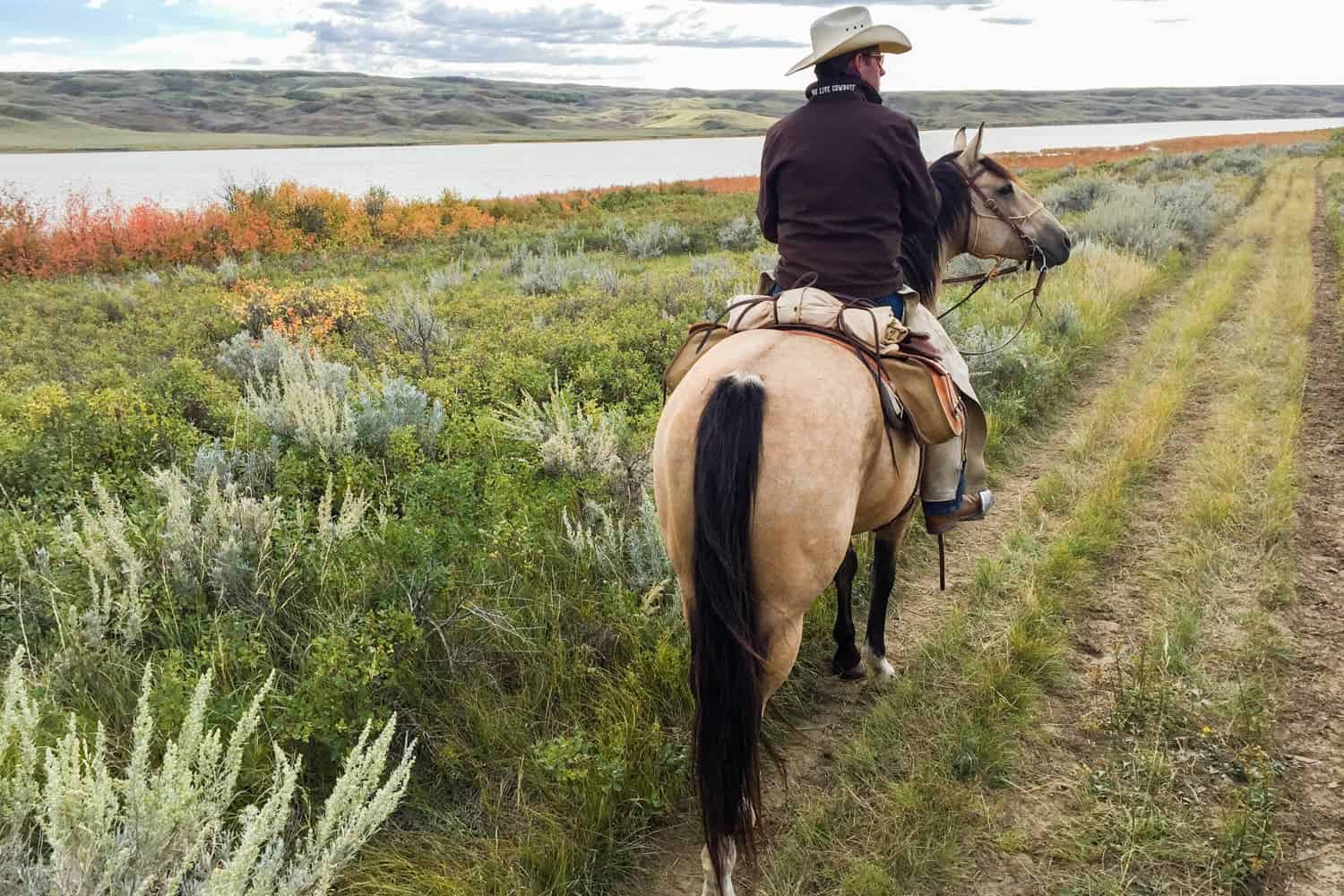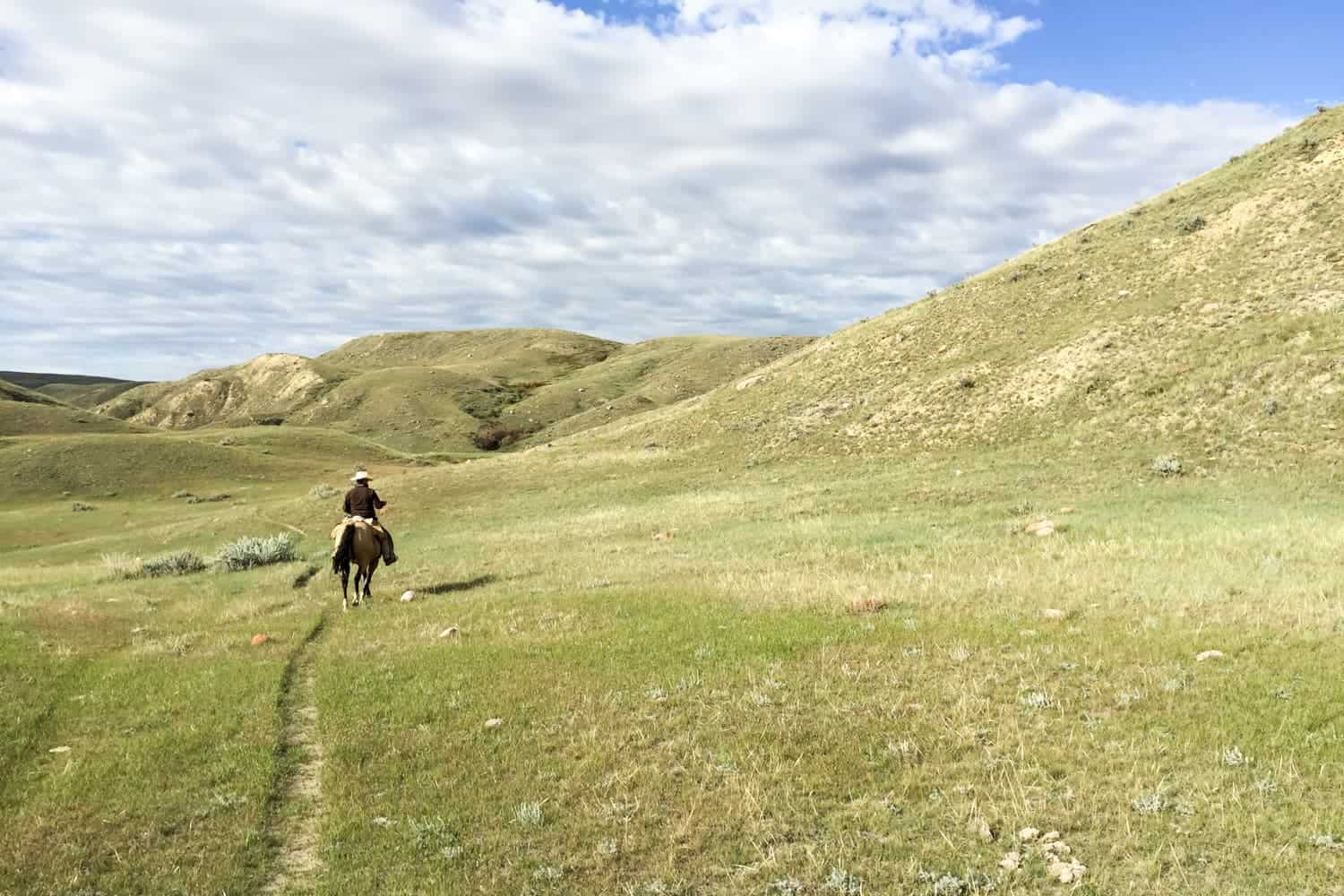 Out here you feel at one with the land, trotting through the prairie landscape and cantering up and over the riverside hills that are laid out like a scene in a country movie. We are wearing cowboy boots borrowed from my friend's mother (herself a keen rider) and checkered shirts purchased from a thrift store so that we could play the part.
The entire time was spent revelling in remoteness. Of the fresh air on our faces and our giggles in the wind as our horses picked up the pace, stopping at the top of an incline to look out over creases in the landscape.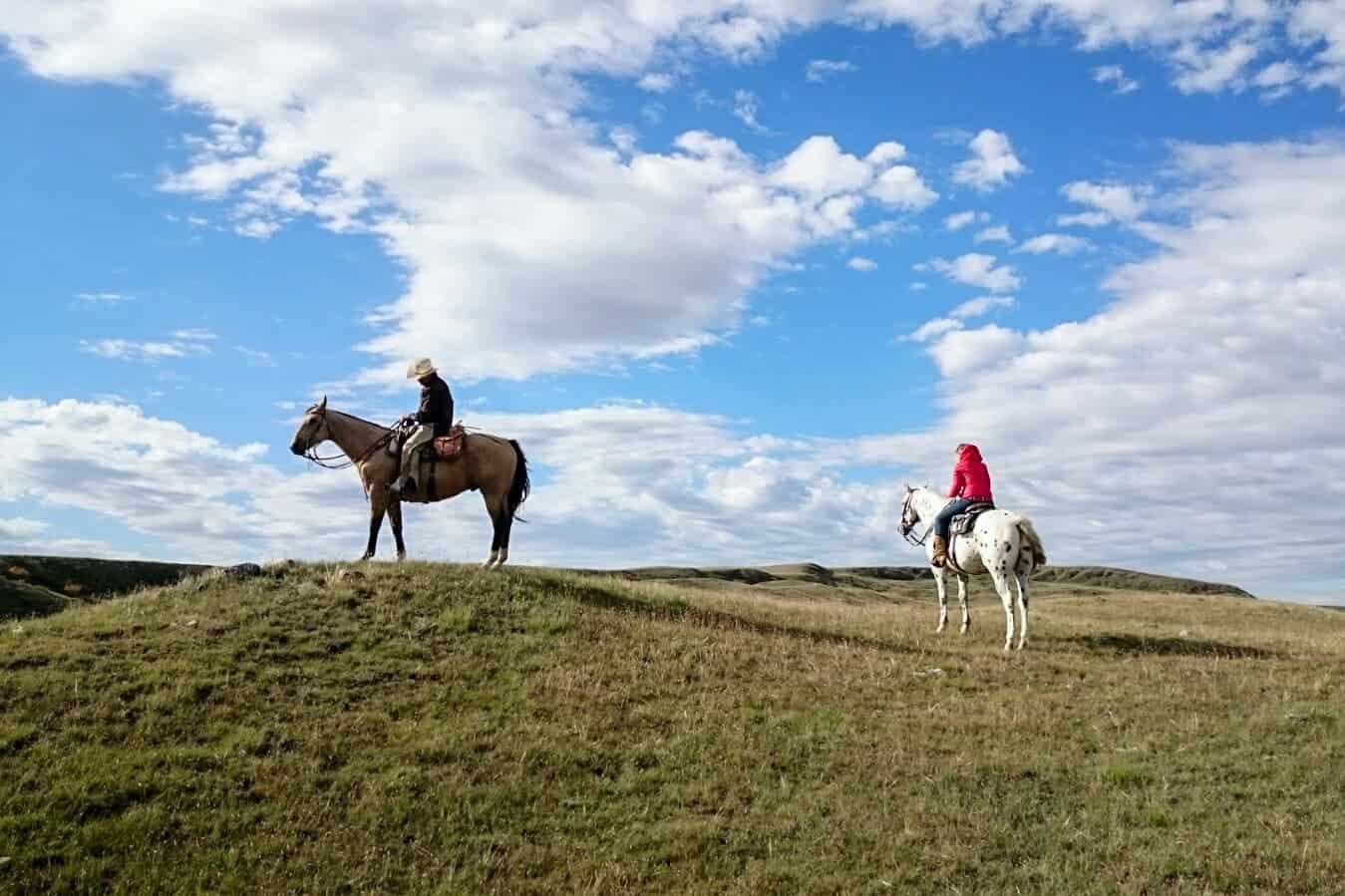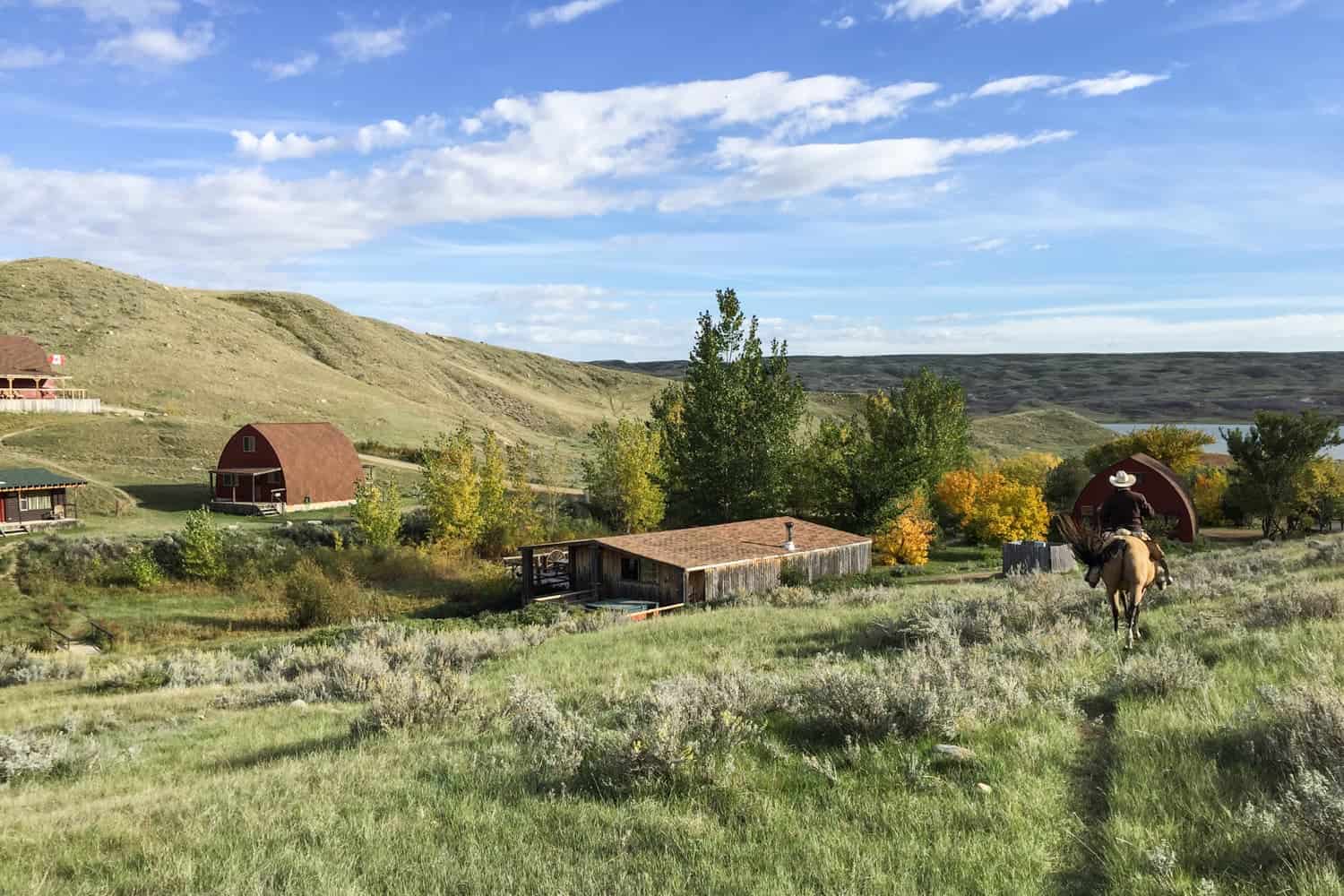 This kind of adventure requires energy and passion. Guests, who are a mix of diehards and those wanting to fully immerse themselves and learn this tradition for days or weeks on end, are involved in every aspect from horse grooming and saddling up, to the preparation of home-cooked meals. However, like any wild-west scene, the Saloon brims with camaraderie as everyone cracks open evening beers to the sound of country tunes, before retiring to a wooden cabin to sleep off the day's work.

I say goodbye to the cowboys at breakfast, ready for my brief visits to Moose Jaw and Regina on a loop back to Saskatoon. They are fuelling up for another full day of riding the badlands, as I prepare to dig on some history and modern-day urban revival. I need a mix of both, which Saskatchewan provides in bite-sized chunks via long, gloriously scenic drives.
A province that neither overwhelms nor disappoints, its simple prairie status deserves more acclaim for its silent city revivals and a backcountry way of life that attracts the more curious wanderer.
If you are not convinced and rely on the hearsay that you should only go to Saskatchewan if you have a friend there, then it's about time you found yourself one.
Things To Know About Visiting Saskatchewan
For more ideas and details on how to plan your trip in the prairie province, visit the Tourism Saskatchewan website
Dedicated to Steph. The friend in Saskatchewan.

My three-day adventure in Saskatchewan (split up with my own time in Saskatoon) was in conjunction with Tourism Saskatchewan and Destination Canada who helped facilitate the partnership. I finally made it.