Disclaimer: This post contains affiliate links to handpicked partners, including tours, gear and booking sites. If you click through or buy something via one of them, I may receive a small commission. This is at no extra cost to you and allows this site to keep running.
Street art in Athens is the biggest collection in the world, comprised of social and political messages of recent strife. Here's where to find it.
You can't help but notice the excessive amount of graffiti that coats every available surface throughout Athens, where every available wall, shop front, brick wall or obscure alley is a canvas waiting to be filled with artistic optimism, political reference or social satire.
While it can project an immediate visual grittiness that many find unappealing upon their first visit to Athens, dashing any attempts to unearth the city's true persona, it does give it a unique edge. Used as an open canvas from which to convey a multitude of messages, Athens street art is no exception to the rule.
Ignore the ugly 'tagging' that litters some walls – a mere attention cry amongst those wanting their name on something. The more intricate designs and messages found mainly within the Exarchia, Monastiraki and Psirri neighbourhoods (and side by side with the city's archaeological treasures) are detailed and impressive, with many artists having carved out a career and a reputable name for themselves.
Much like Manolis Iliopoulos, a local artist I got to hang out with through Dopios, an online resource that links up visitors with local people wanting to show off their city. Manolis explains the history of the graffiti and street art movement in Athens, shows you how to look out for the tags of some of the top artists, and takes you to the city's artistic hangouts including studios and a cool spray paint shop – things you would never find during your own exploration.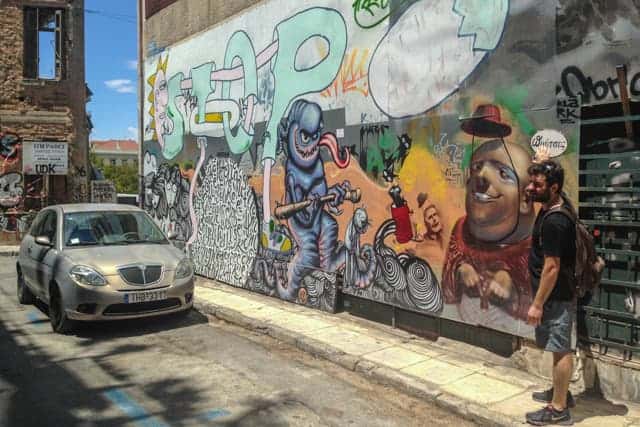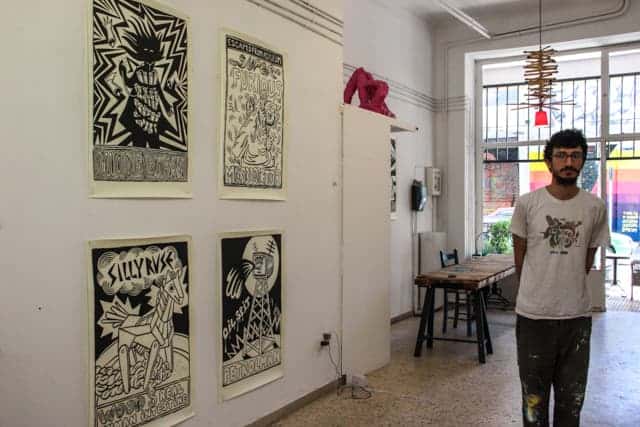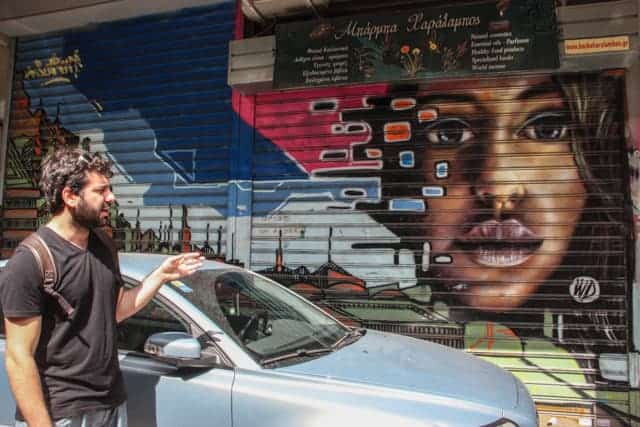 The general view is that the graffiti movement began in New York as a reaction to the economic crisis, spreading throughout the world and arriving in Athens around 1992 where artistic murals first began appearing in the outlying neighbourhoods before moving to the centre.
READ MORE: The Best Neighbourhoods of Athens Beyond the Ancient Sites
Owing to a period of unemployment and the economic crisis that put Greece on the brink of bankruptcy, Athens took on the bulk of extreme monetary reforms, which often resulted in violent protests, reflective of the national outcry. With this, the Athens street art scene exploded, with protests taking hold through the reclaiming of public space.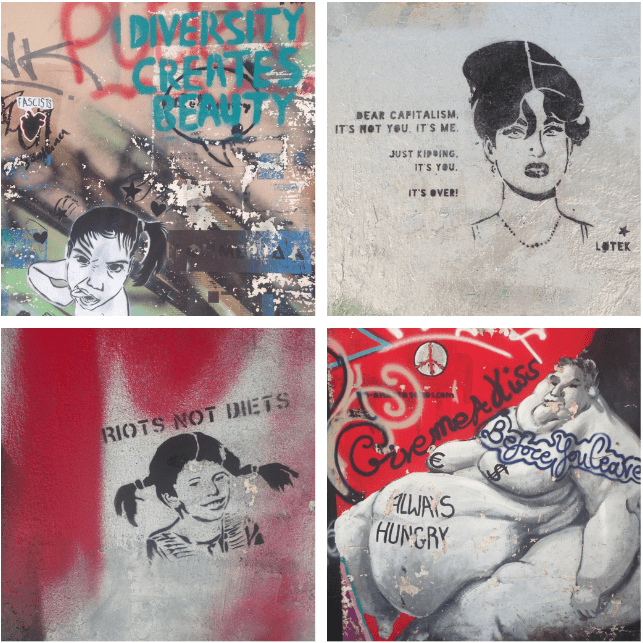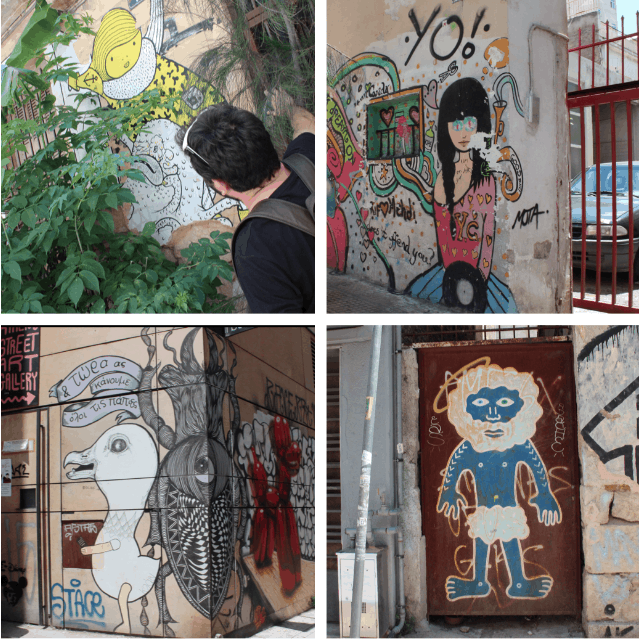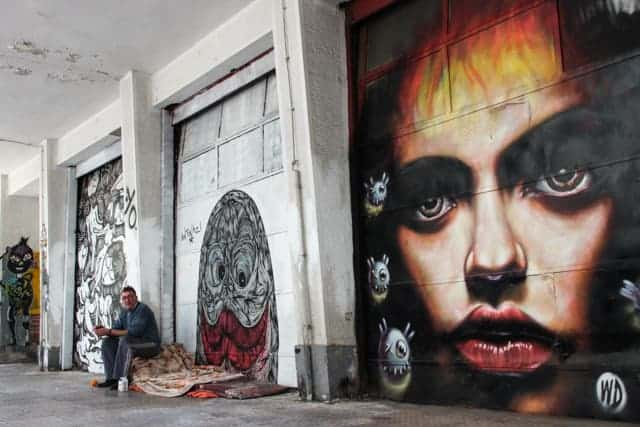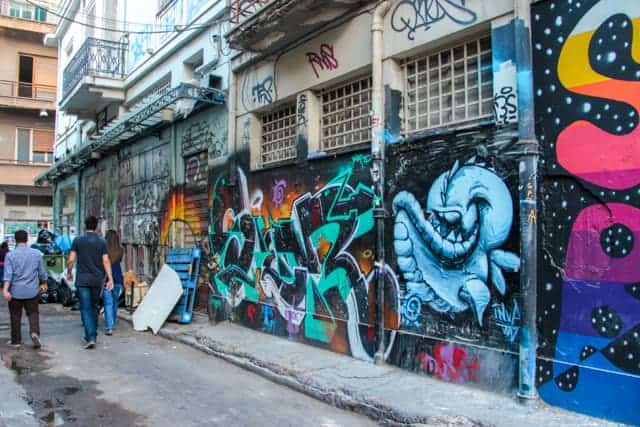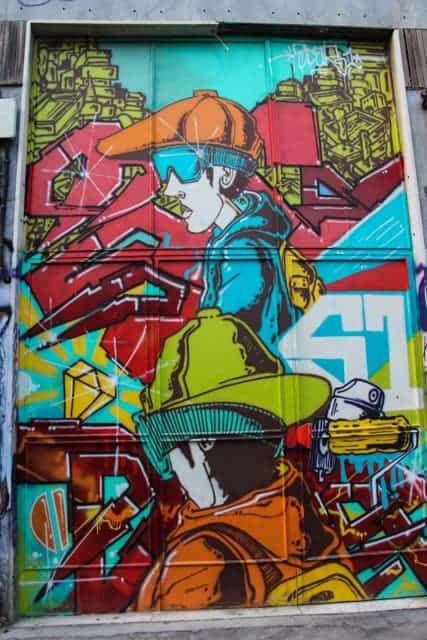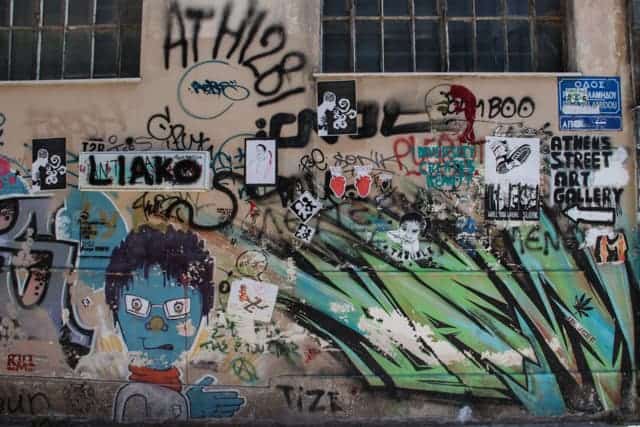 "Greece has a problem with public space," says Manolis. "It essentially belongs to no one."
Here, it belongs to collective expression, and while some struggle and loose in the fight to general tagging, many shop keepers, business owners and commercial property investors now ask the artists to come and paint their walls.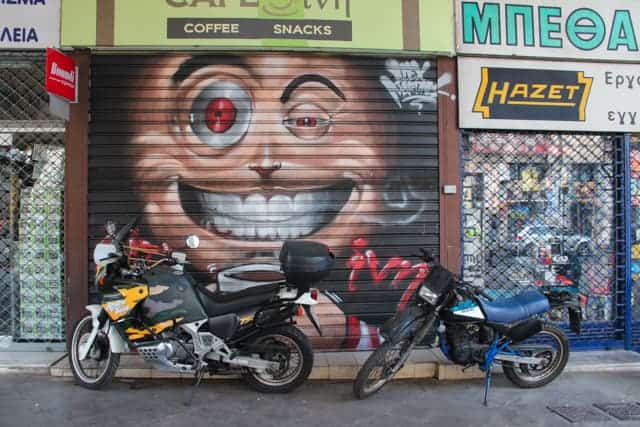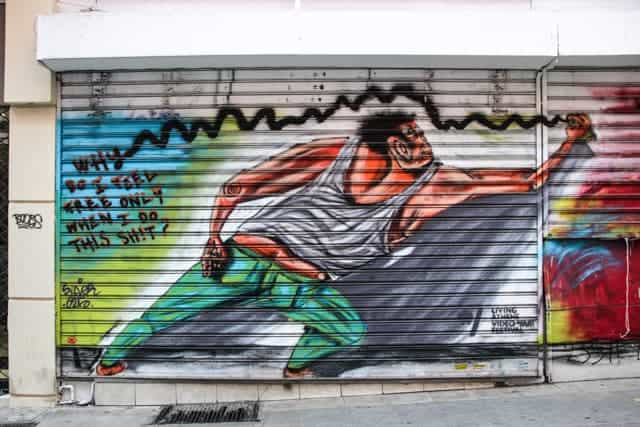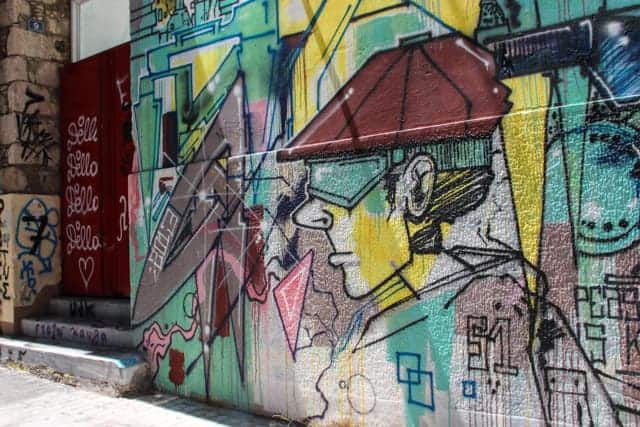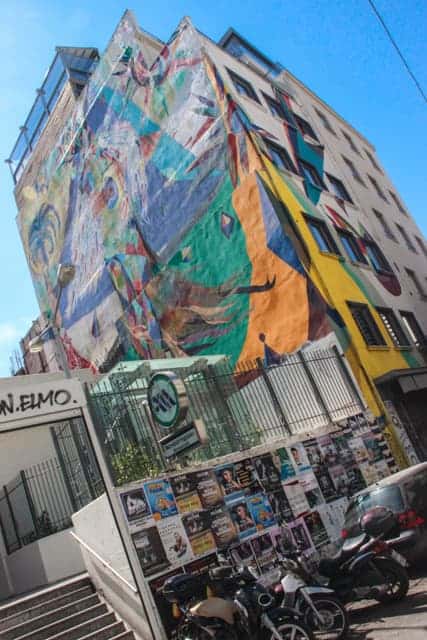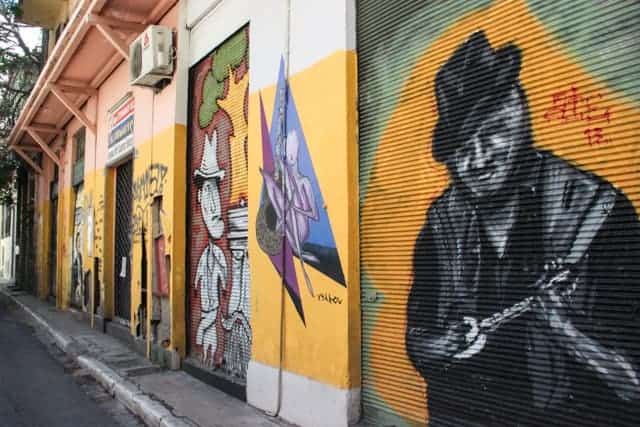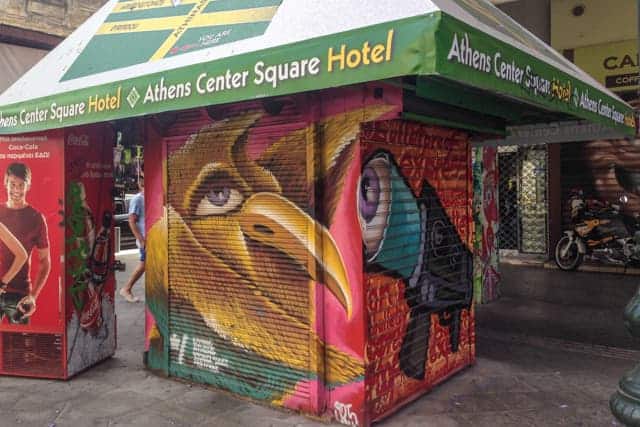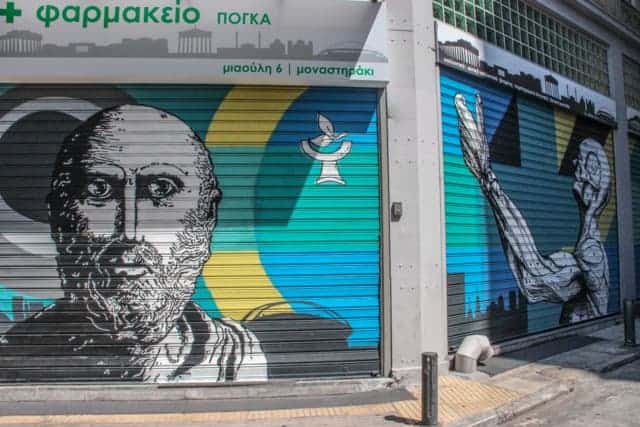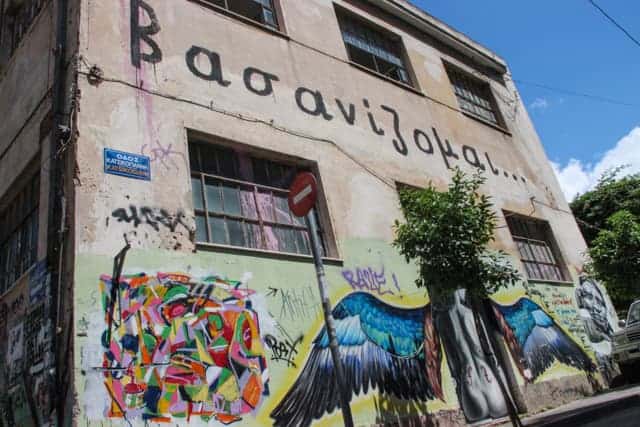 However, what we did learn is that while street art in Athens predates its most recent crisis, it has always existed in Greece. The word graffiti actually comes from the Greek word graphi, meaning 'to write'. Inscriptions and messages have been carved and embedded into buildings for centuries – an ancient art of communication.
So while modern Athens will never be without its vital element of street-side character, it has always been ahead of the game – at the core of a country where philosophy and democracy were invented, it seems to also have kickstarted a worldwide artistic movement of great expression.