Disclaimer: This post contains affiliate links to handpicked partners, including tours, gear and booking sites. If you click through or buy something via one of them, I may receive a small commission. This is at no extra cost to you and allows this site to keep running.
The things to do in Belgrade, Serbia show a different side to the Balkan city, with culture and style that's shrugging off its dark history.
Travel to Belgrade and you'll soon see it's a defiant city that wants you to see it in a different light. Classical and cosmopolitan without being too fancy; artistically reviving and urbanite cool without being overconfident; tinged with a post-war persona and laced with underlying poverty, it wears a beautiful cloak and dons a cheerful smile.
This is Belgrade – the vibrant, tenacious and determined heart of a new Serbia.
The third-largest city of Southeast Europe, after Istanbul and Athens, one could say it has a lot to live up to, or rather, a lot to catch up with following the setbacks and destruction that come from recent conflict and resolution. Yet, I can't remember a single moment, day or night, where the city didn't pulse around me. The days continuously hummed and the nights beat until the early hours.
Belgrade was busy, but not overcrowded, and culturally rich, without being overwhelming. There was a spirit in Belgrade I detected almost immediately – one characteristic of any European capital, yet bolstered with a fight to prove any misconception people may have of it wrong.
Belgrade wants its voice heard and to be firmly on the map as the go-to Balkan city destination.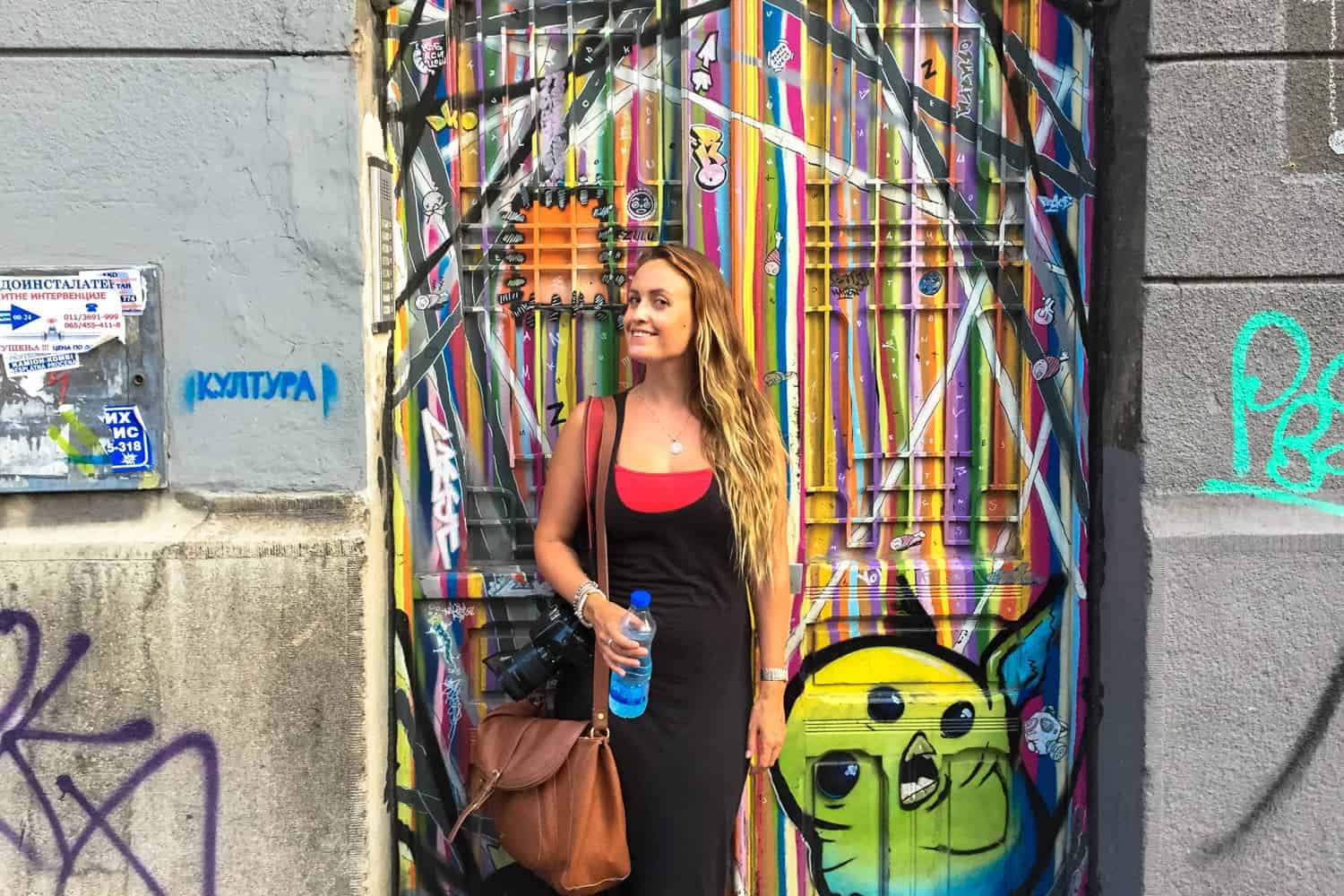 Things to Do in Belgrade
Sites in Belgrade's Multi-layered Metropolis
Belgrade is multi-layered with various histories. It's said that in all its history it has been destroyed and rebuilt over forty times, given its strategic position on the Eurasian trading roads and its resting point on the meeting of two rivers. Each visitor will pick out their favourite district or cluster of streets from this layer cake of change – of occupiers, artistic movements and modernist rebuilds.
Take the underground Roman ruins and the Nebojsa Tower remains of Metropolitan Palace, and the three old gates Gates in the lower end of the city. Then pack it with the mighty architectural feat of the 4th Century Fortress in the west of the city and Kalemegdan Park that overlooks the confluence of the Save and Danube rivers – dubbed "The heart of the city" and the most beautiful of all viewpoints. St. Sava Temple – one of the biggest orthodox Christian churches in the world – rests on manicured green in the eastern reaches of the central city.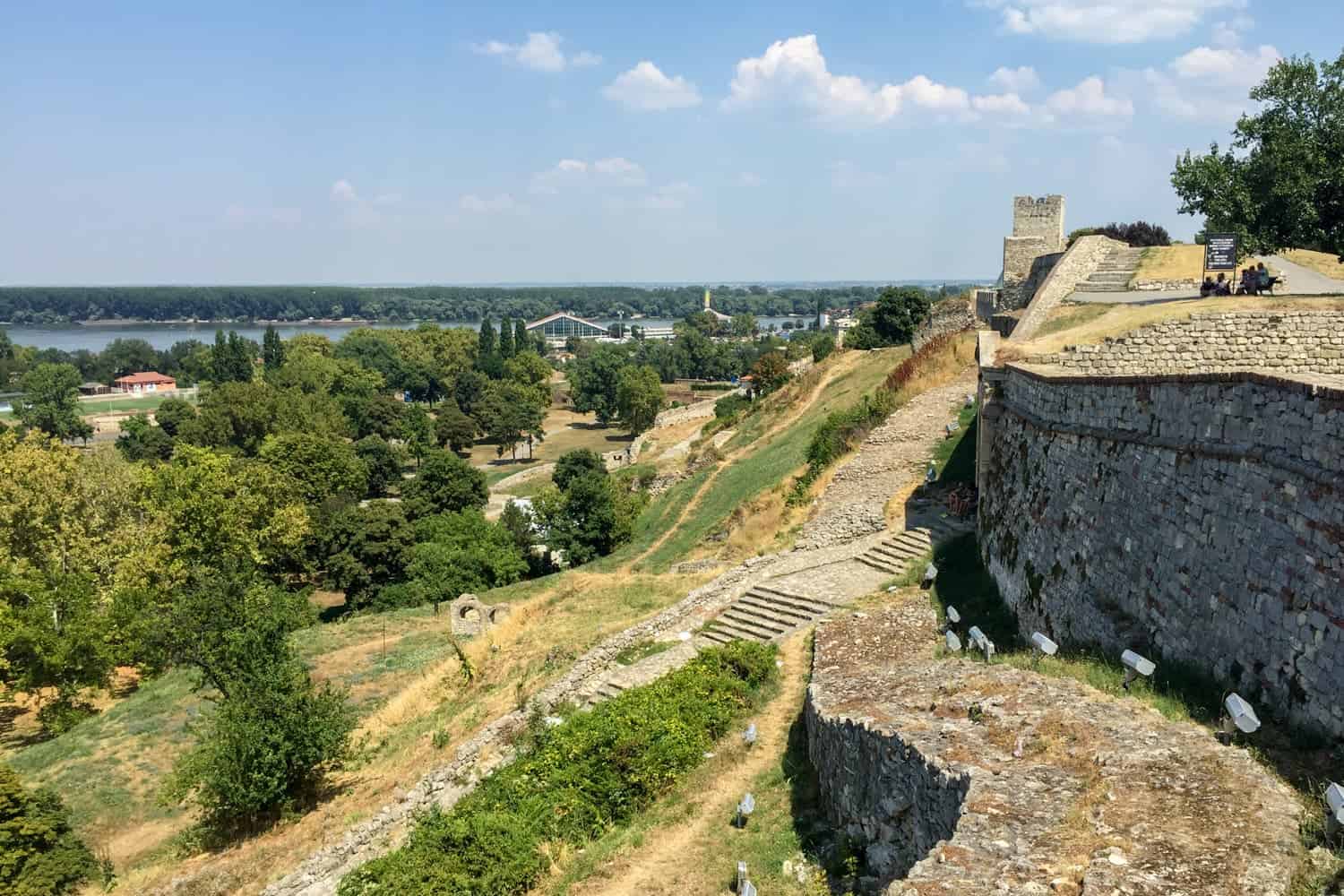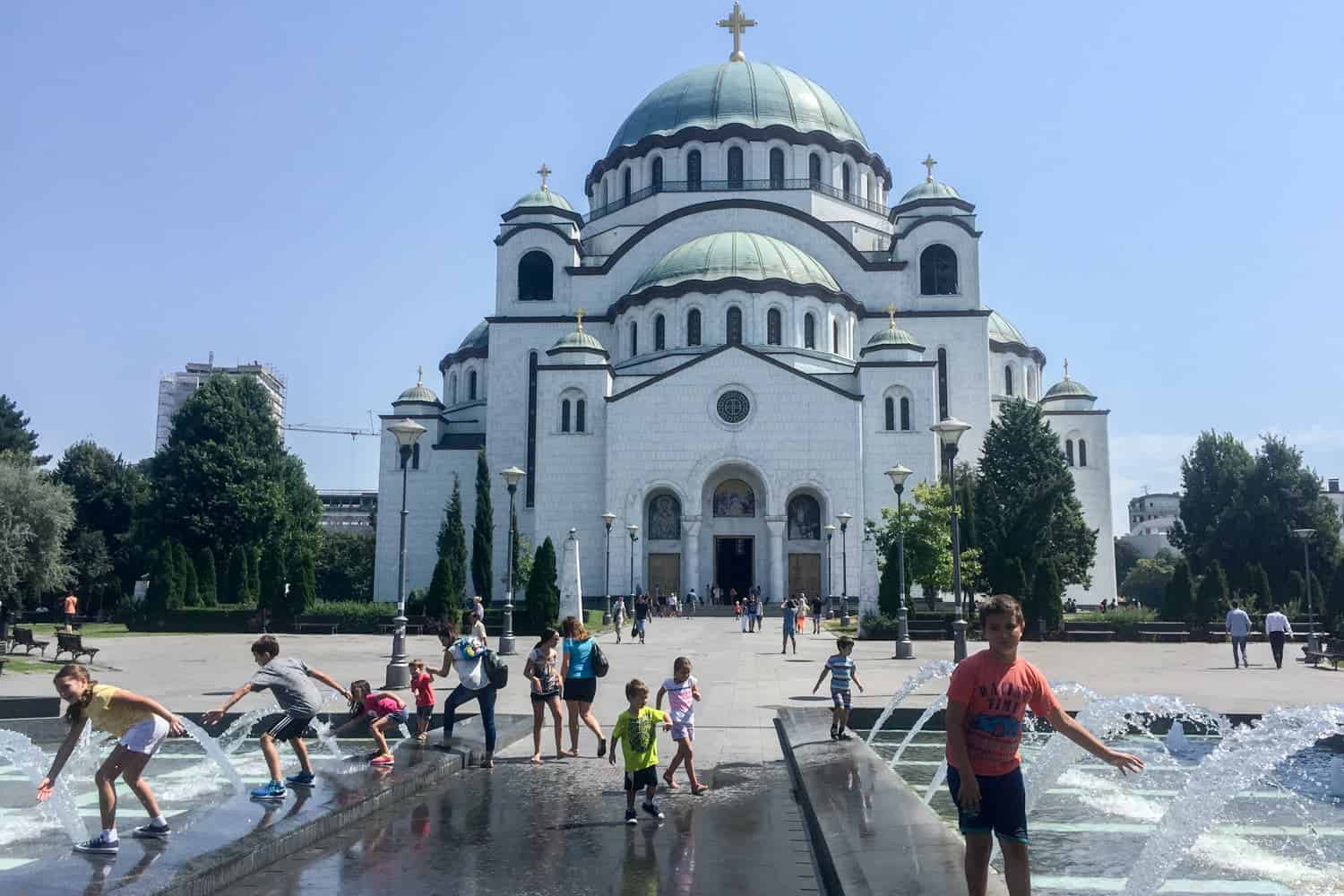 In between, essentially linking these two landmarks that poke the skyline, is the main thoroughfare of Knez-Milhailova Street – the navigation point of Old Belgrade and the very centre of the city.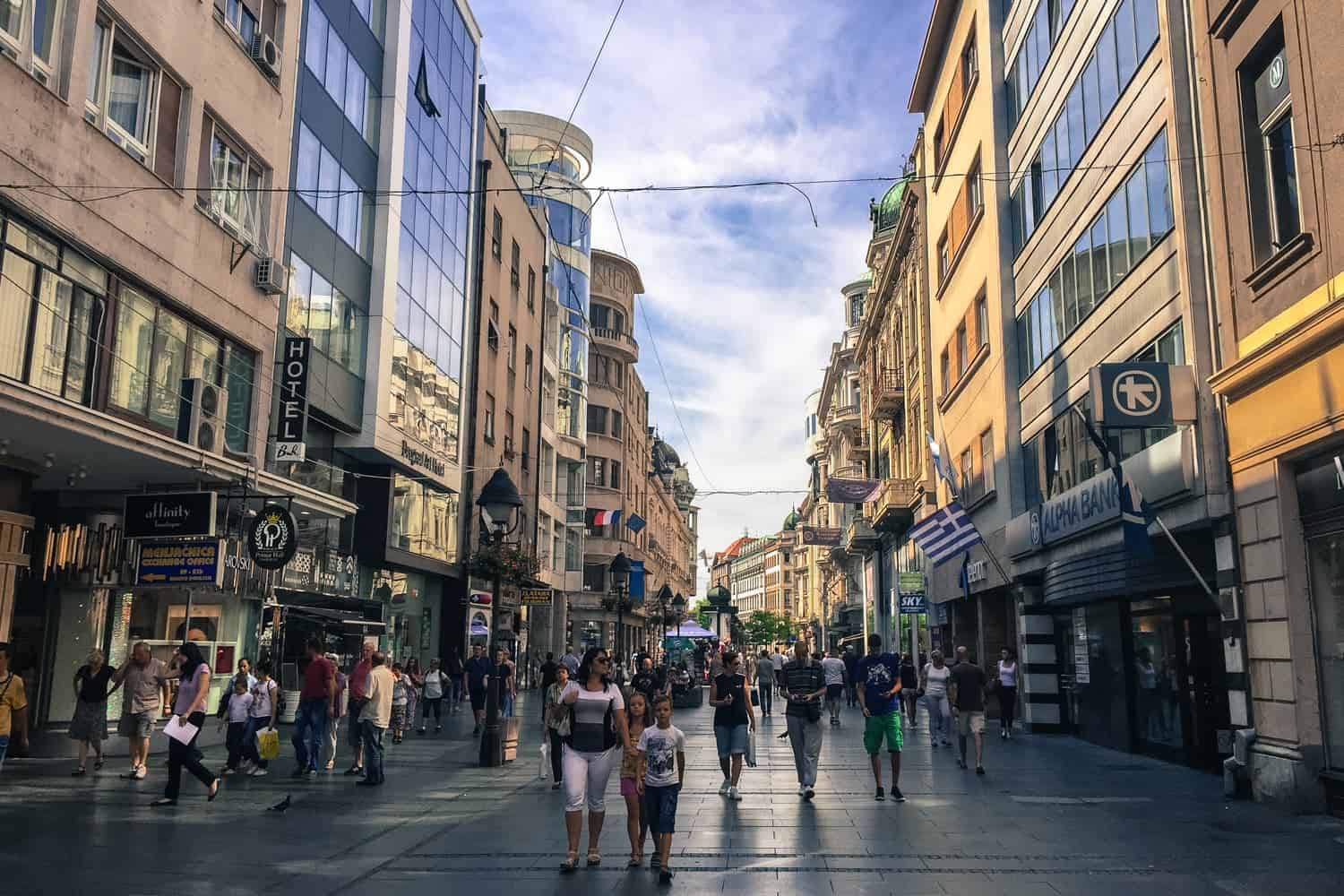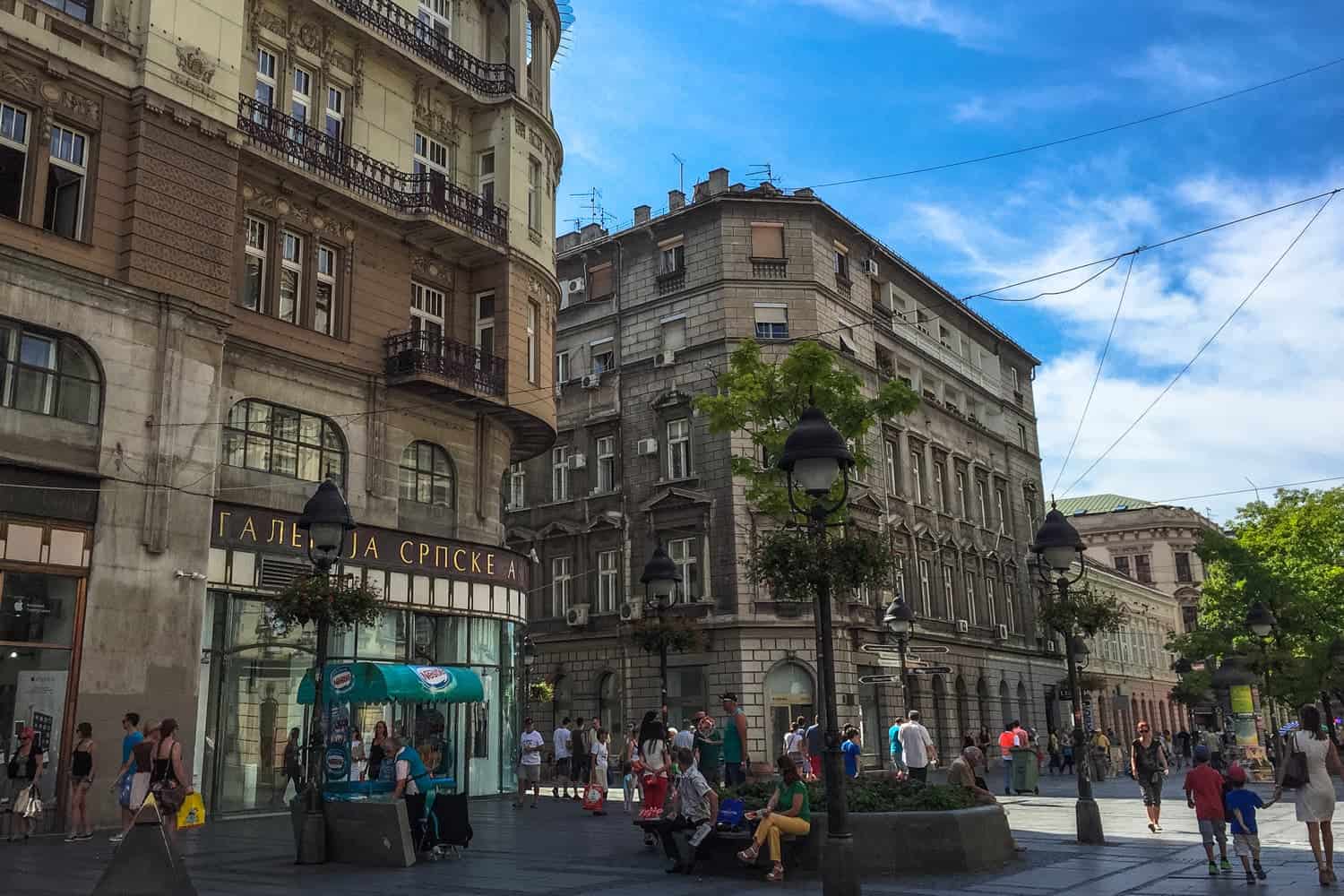 Avenue-like streets are lined with classical, neo-baroque, neo-renaissance buildings from the days when Russian, Czech and Viennese architects made their mark during the time between the World Wars.
The 'socialist realism' art monuments depicting the communist thought creep in. Palaces and places of worship, grand structures such as The National Parliament of Serbia, towers and monuments also pepper the map and your wanderings.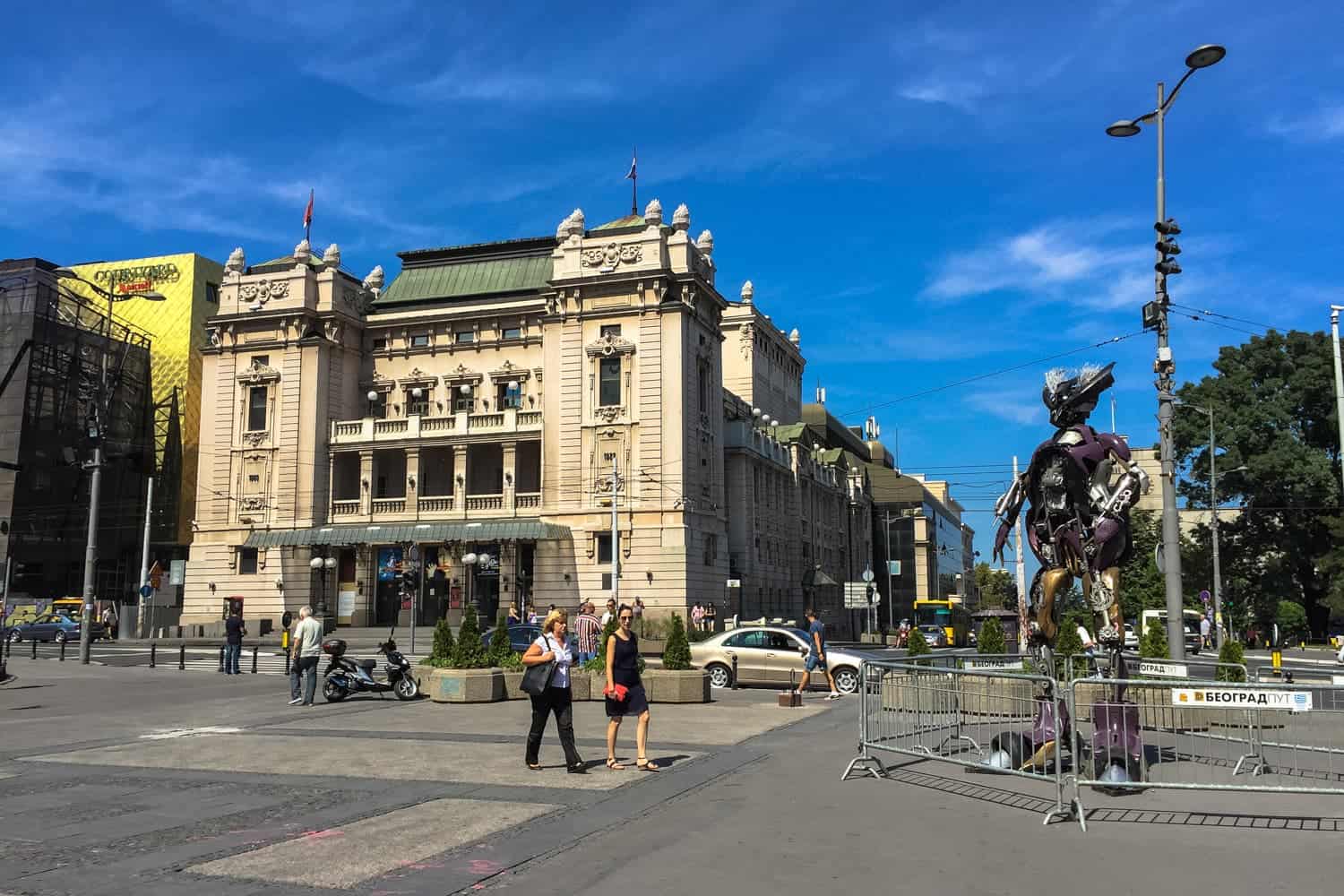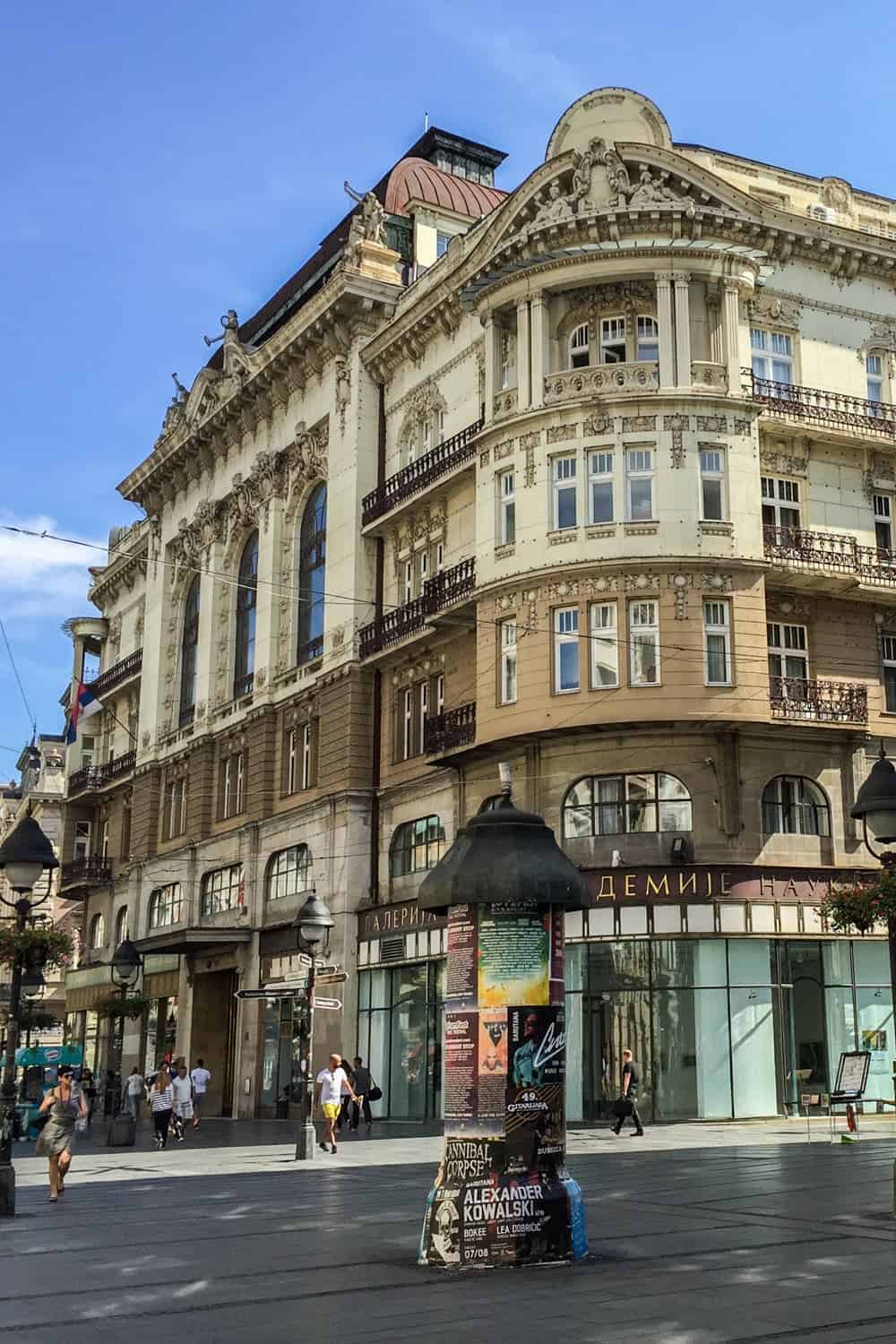 Enjoy Famous Belgrade Nightlife
Booming nightlife lines the Sava River, not only with bars along the riverfront where shots of rakija are just the start of the evening but a row of white concrete blocks known as 'Beton Hala' housing the most pumping and packed nightclubs. Outsiders first have to learn how to keep up the pace – Belgraders know how to party well.
What to See in Belgrade
Belgrade's Artistic and Nostalgic Urban Revival
"I knew I loved you before I met you" was how I described Belgrade within a matter of minutes of arriving. I'd heard of the revival, the multiculturalism, the oozing of Serbian-cool. I couldn't wait to meet her.
Belgrade shatters the preconception of Balkan backwardness and slow progress.
Its attractiveness puts it on par with its western European neighbouring capitals, yet packs way more of a punch. Why? It has to work harder to prove it, and while still rebuilding and repairing (there are some damaged structures from the Yugoslav War that Serbia was involved in between 1991 and 1999), its modern face shows fun and artistic personality.
READ MORE: Serbia Travel Guide – The Balkan Country in Post Conflict Revival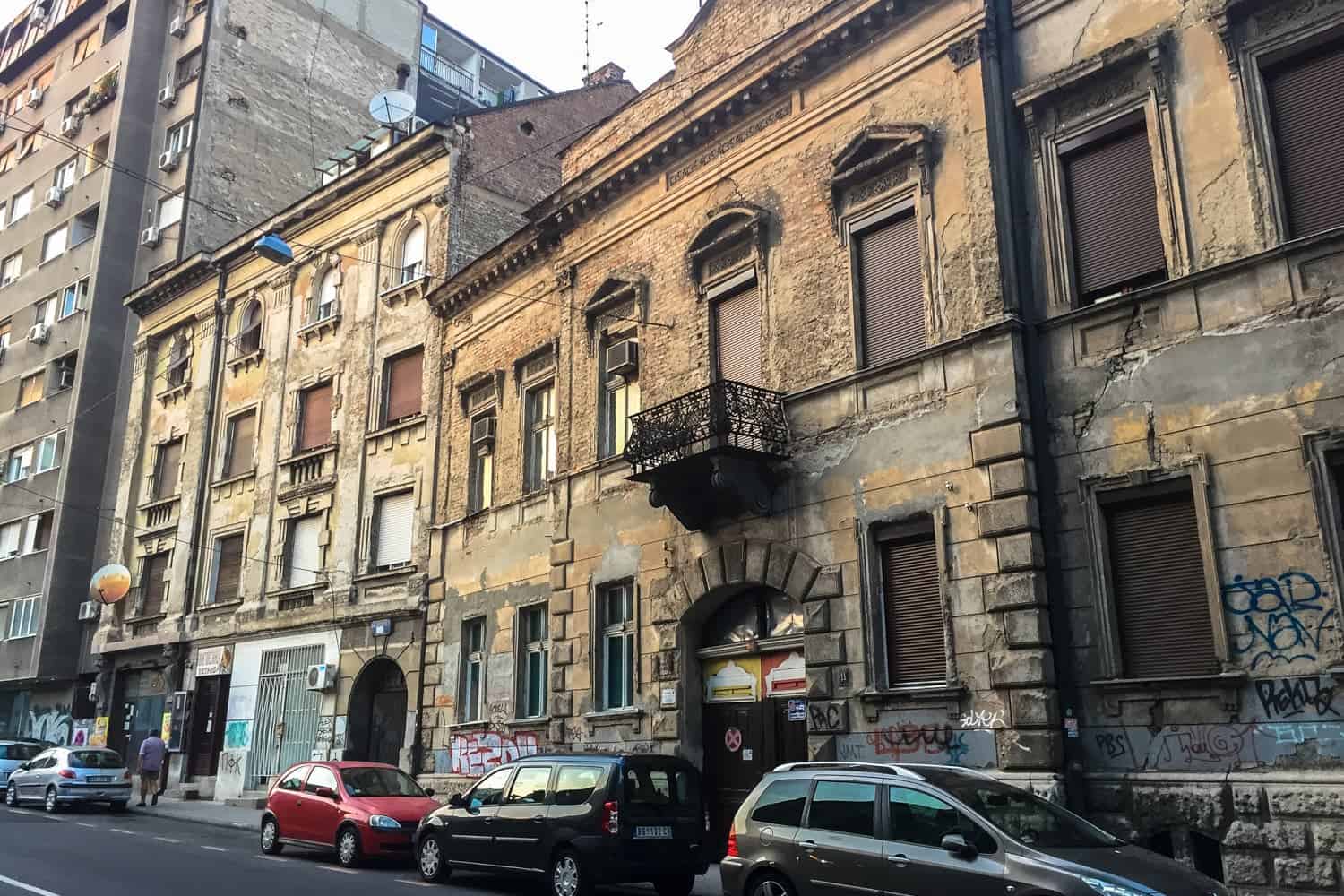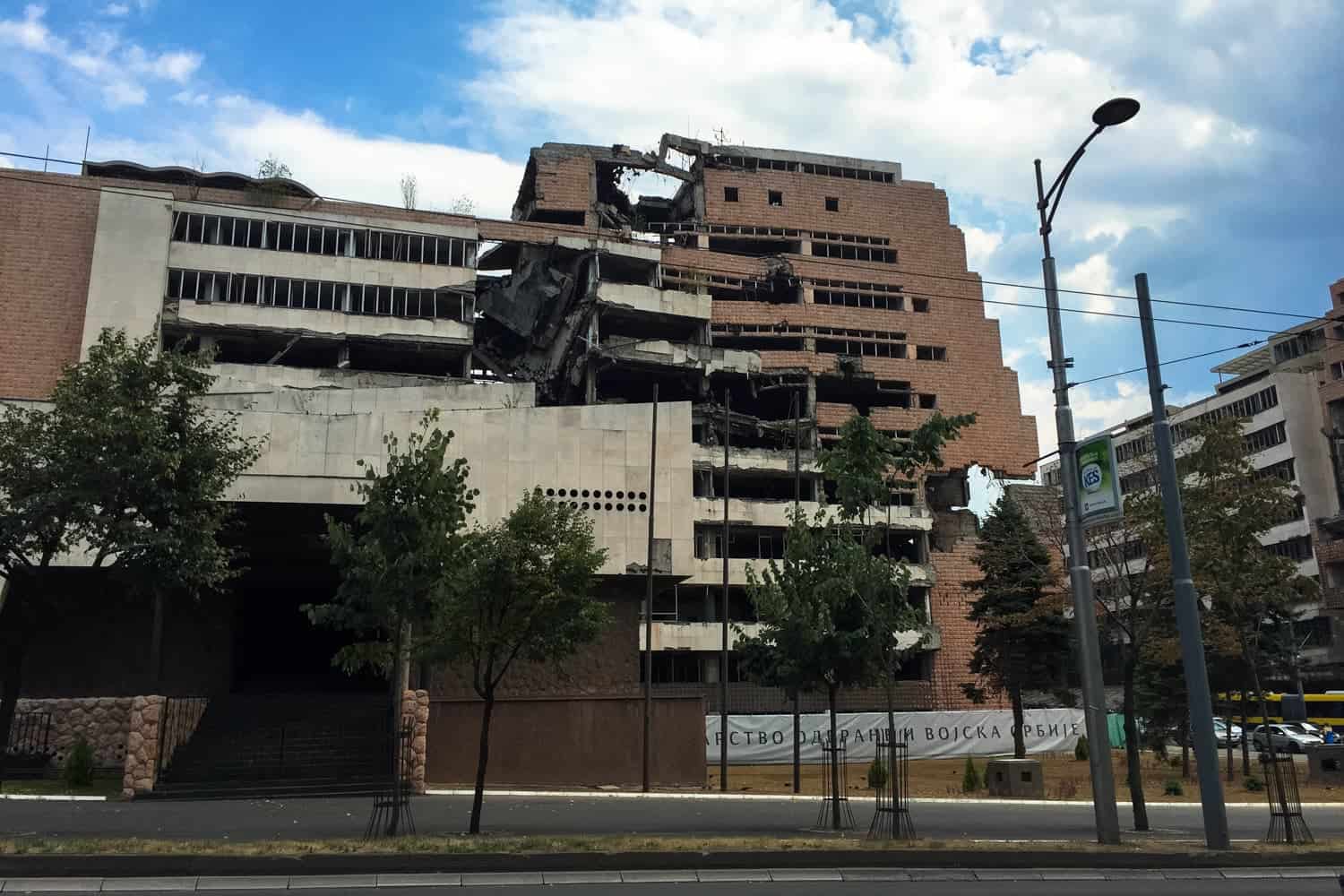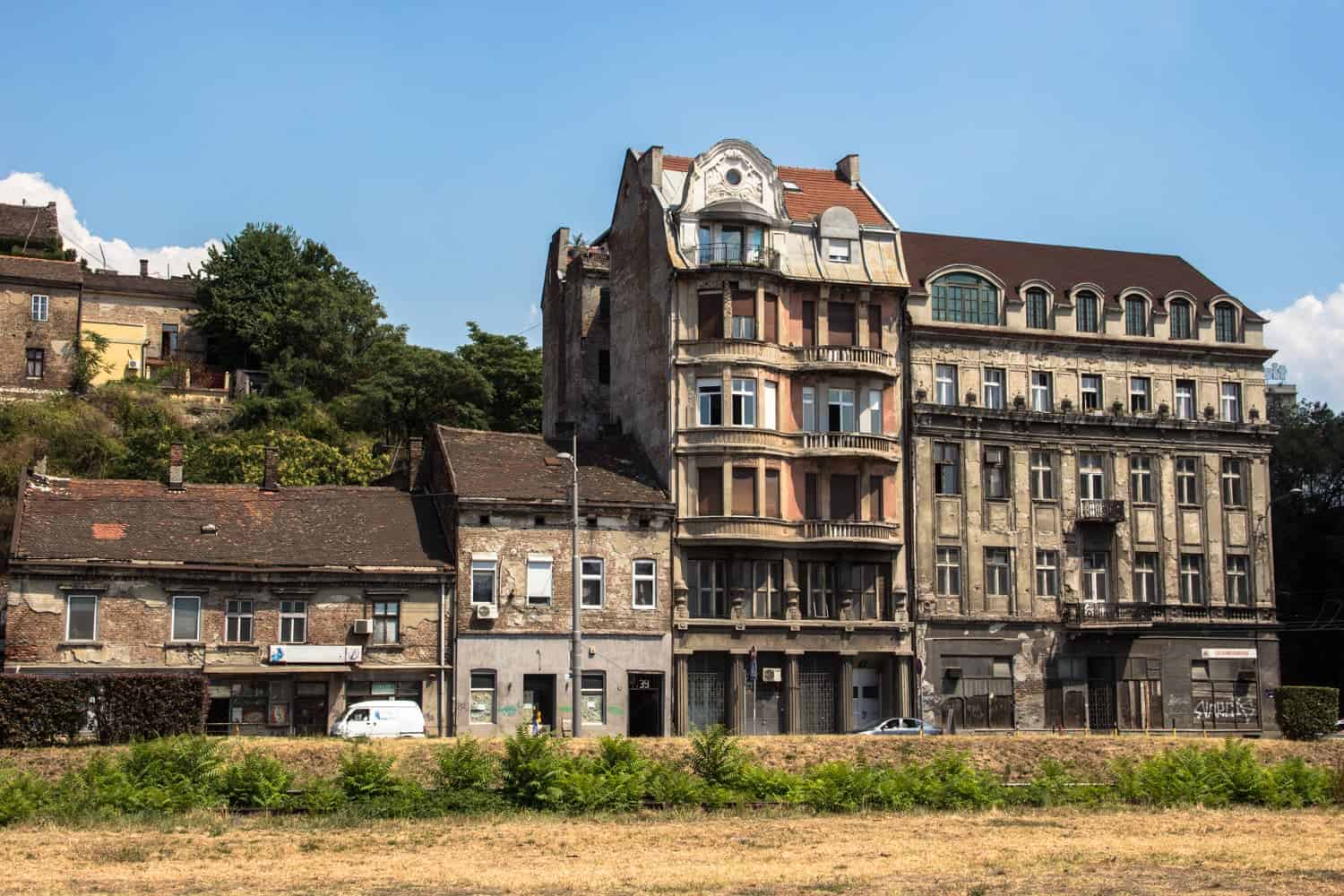 Aside from copious art spaces, entertainment venues and musical spaces from opera to techno, what makes Belgrade buzz is the Serbian psyche that rests on the outdoors life – an optimistic and carefree outlook. Café culture and alfresco establishments thrive on every corner and open square, making it at times, hard to pick.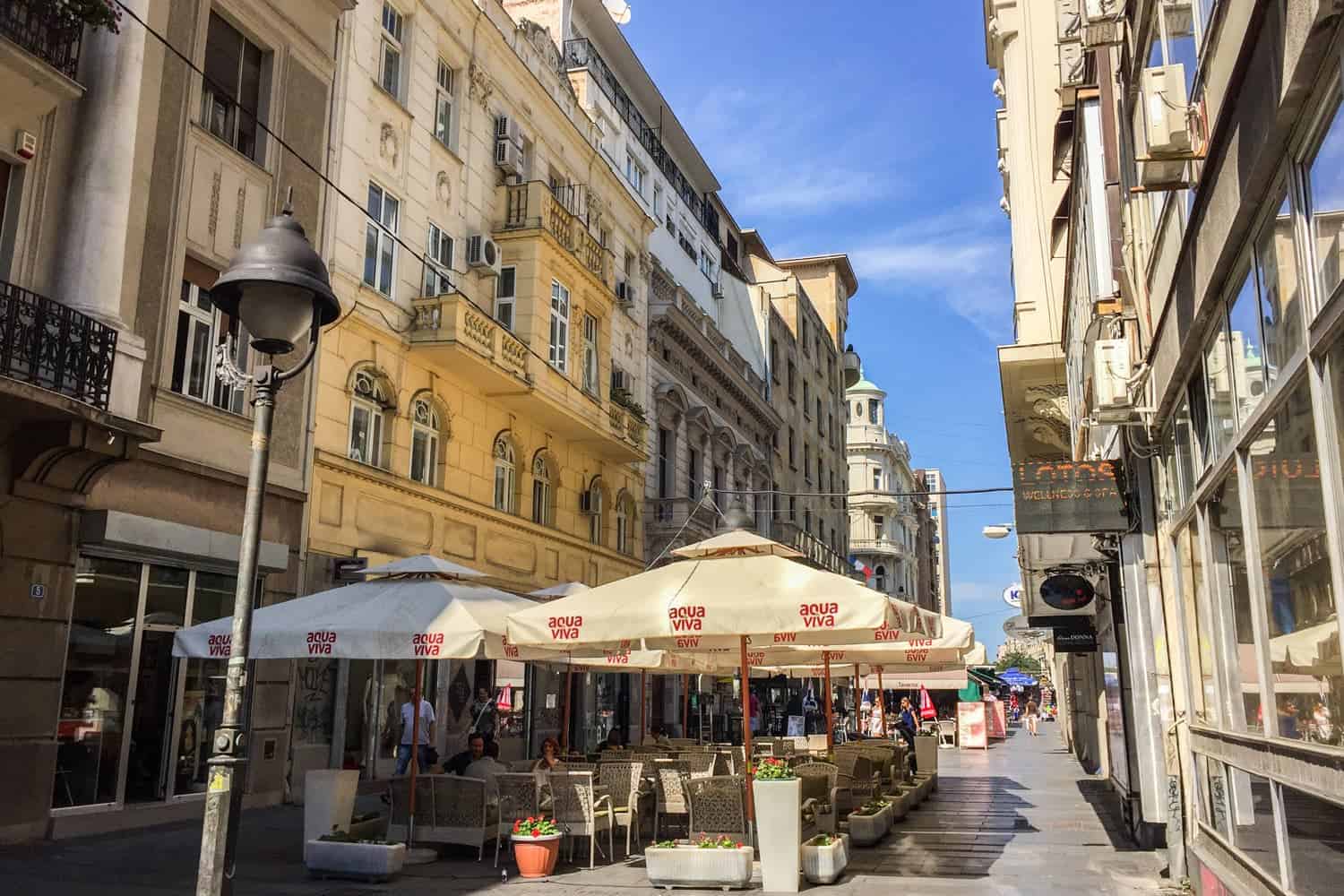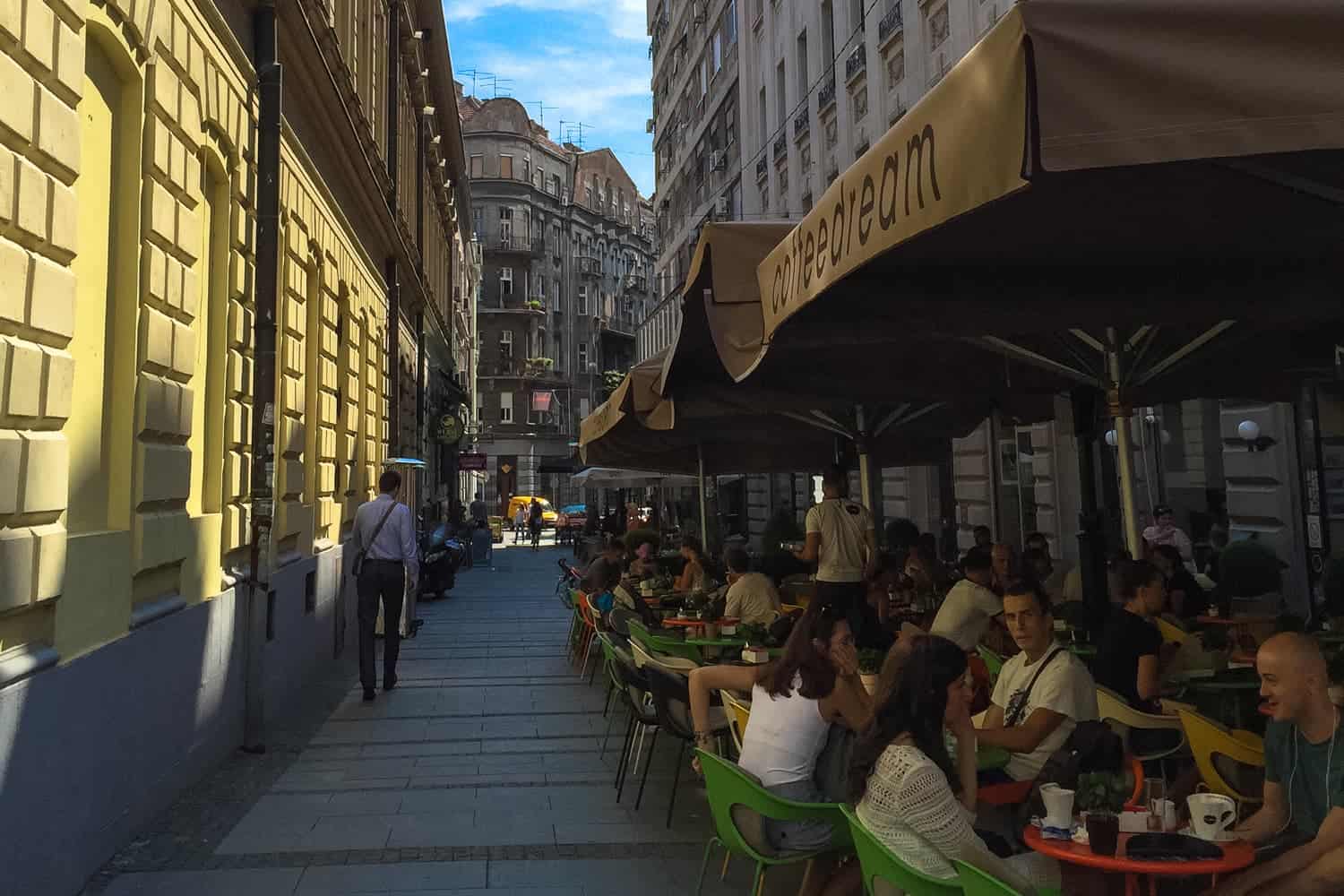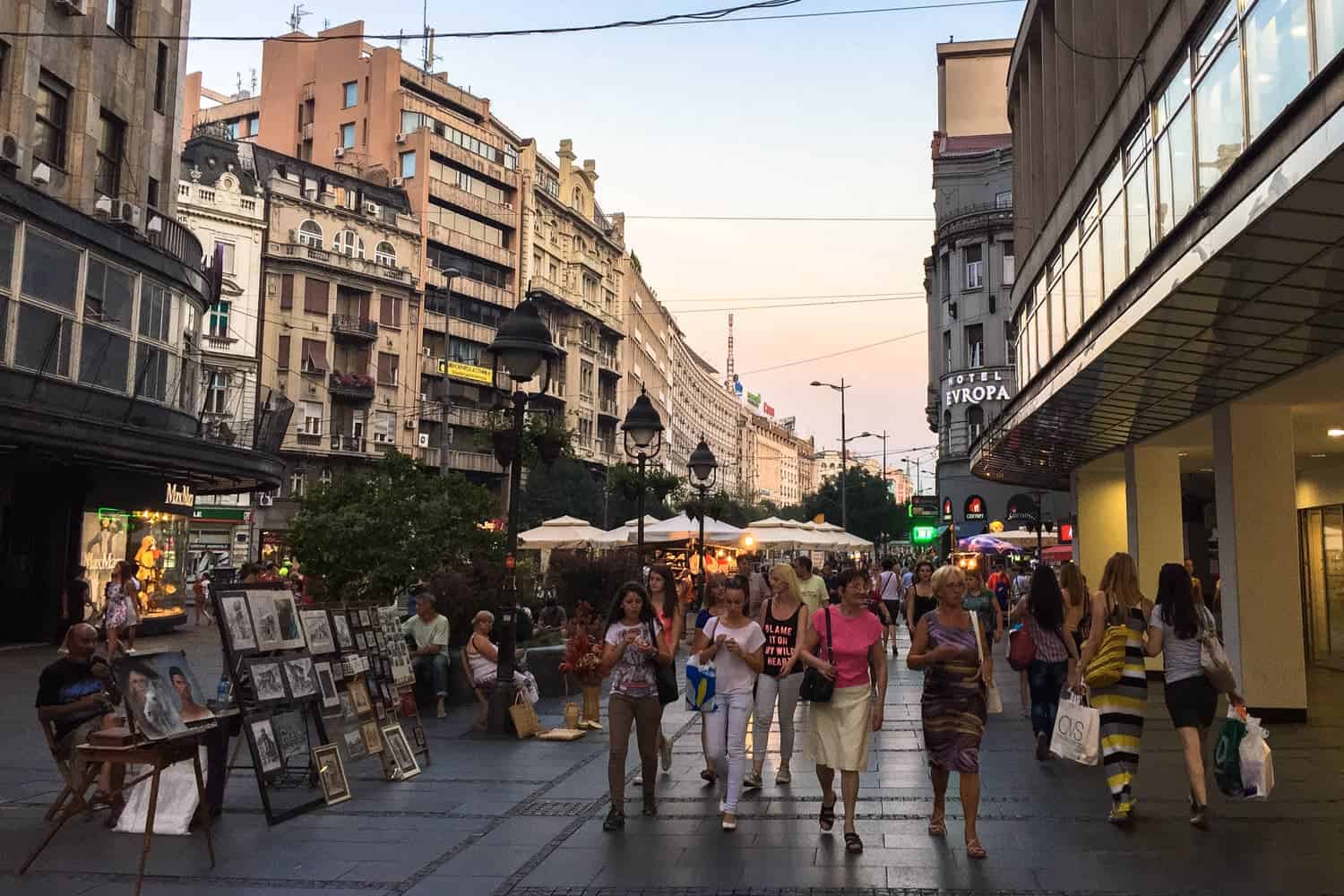 Belgrade's promenades are always full and you'll soon find yourself following the constant flow. Many accommodations, such as the Boutique Rooms, are based directly at the heart of bustling squares or are artistically repurposed like the former old mill turned Radisson Blu.
Gastronomy is thriving, with contemporary restaurants, like Ambar, redesigning old Balkan favourites like 'kaymak' (clotted cream flavoured with everything from fruit to fish) meat stews and cold cuts, and Balkan salads.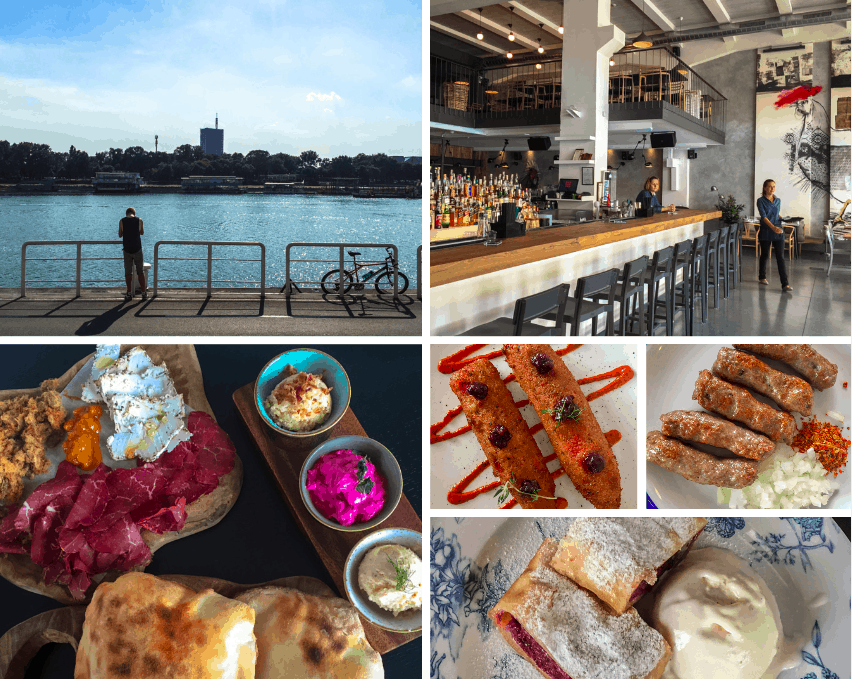 Edgy Belgrade Neighbourhoods to Visit
The urban metamorphosis from industrial to artistic is a modern trend in old cities, and an attractive one before any form of over-gentrification occurs.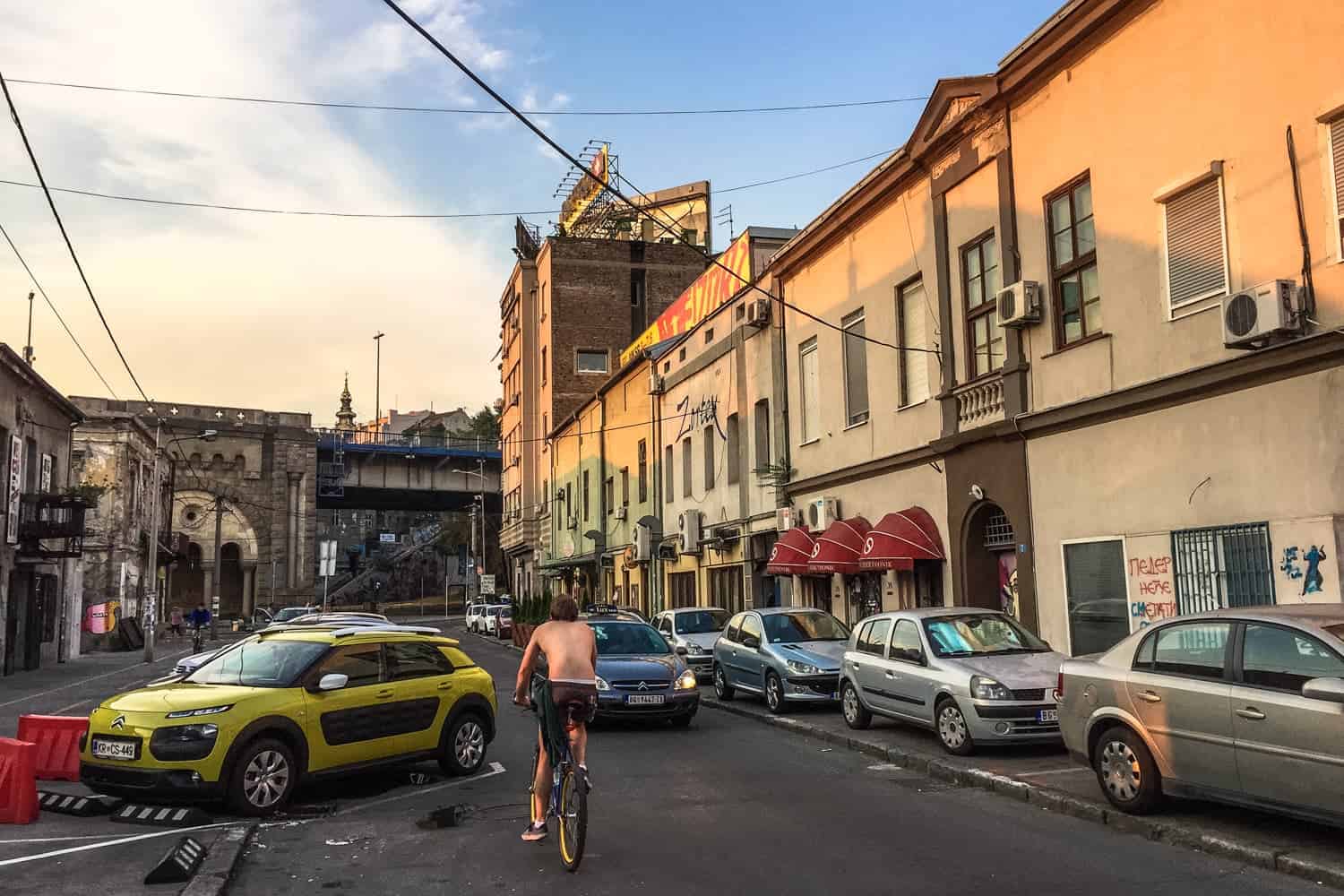 The Savamala neighbourhood in the south of the city is the very epitome of edgy, cool regeneration, and was my favourite neighbourhood, with a magnetism that pulled me back many times. It's full of street art about politics and freedom of expression, colourful murals that line old industrial walls, and derelict mansions and warehouse spaces have been repurposed into bars and venue spaces.
It highlights the creativity that is moving Belgrade forward and carving it's a mark of the urban culture many visitors to European cities are craving. Visit the Mixer House – one of the area's most prominent venues, whose bar, design workshop, shop and performance space is the best example of the movement here.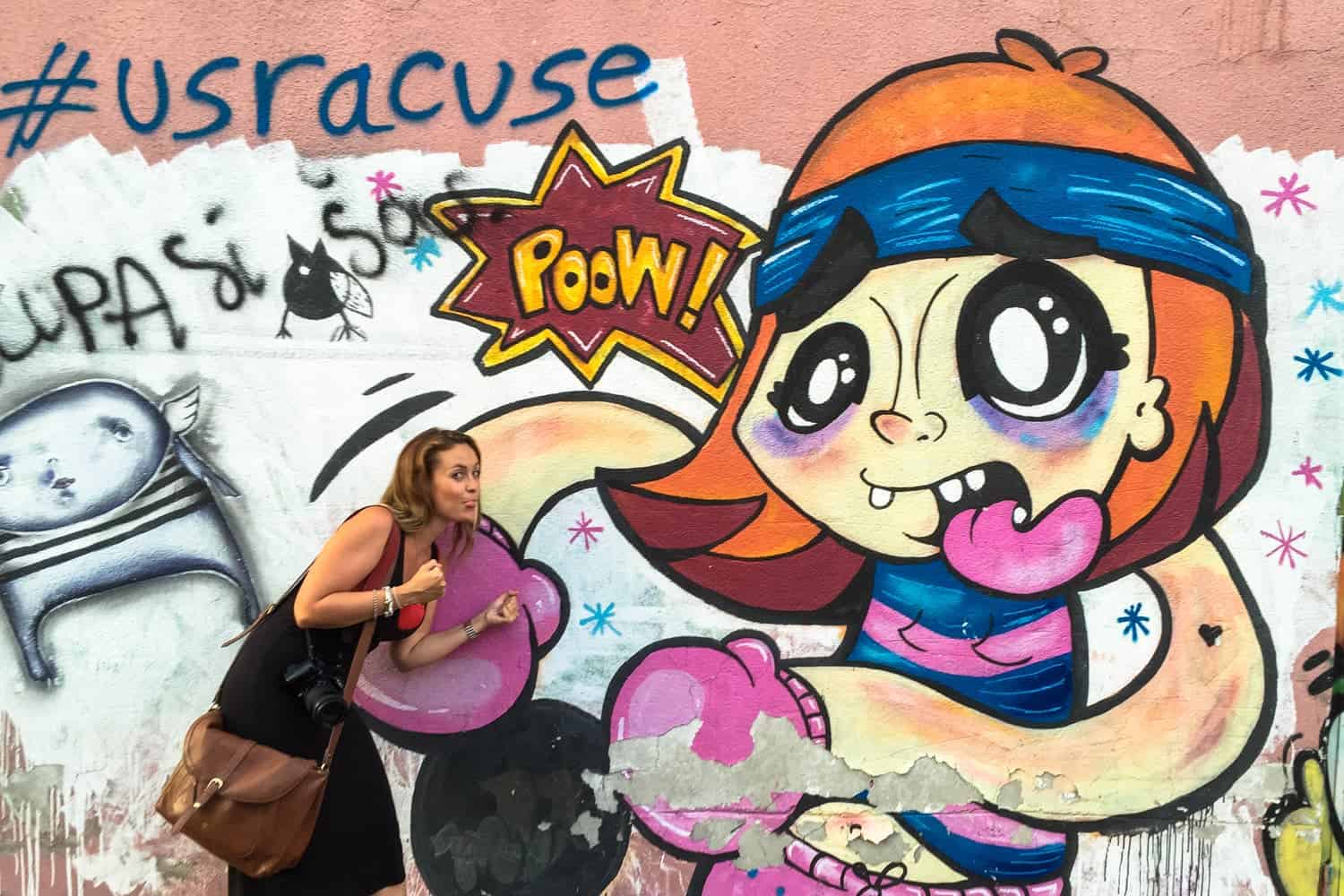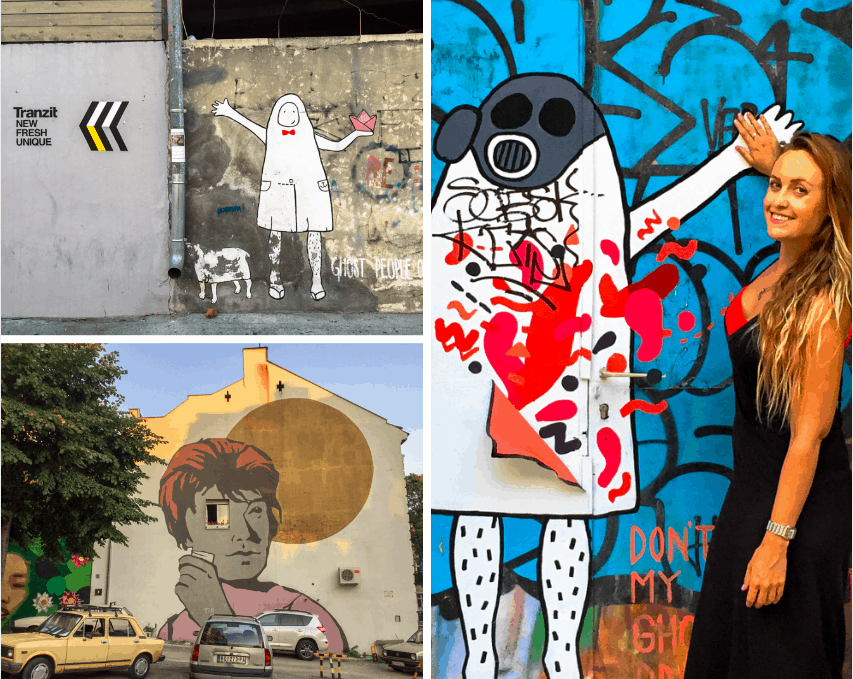 Yet not all old spaces are repurposed, some are simply preserved.
Like the Bohemian Quarter of Skadarlija, which has been referred to as the 'Belgrade Montmarte'. As soon as I saw the cobbled stones of this narrow-street of preserved 19th-century charm, I knew its poetic nostalgia of over 150 years would captivate.
Preserved building facades with delicate details of what is called the 'Balkan-Oriental' style, traditional tavernas (kafanas) cooking up generations-loved Serbian foods including pies, grilled meats, broths and stews, and a step-back-in-time spirit.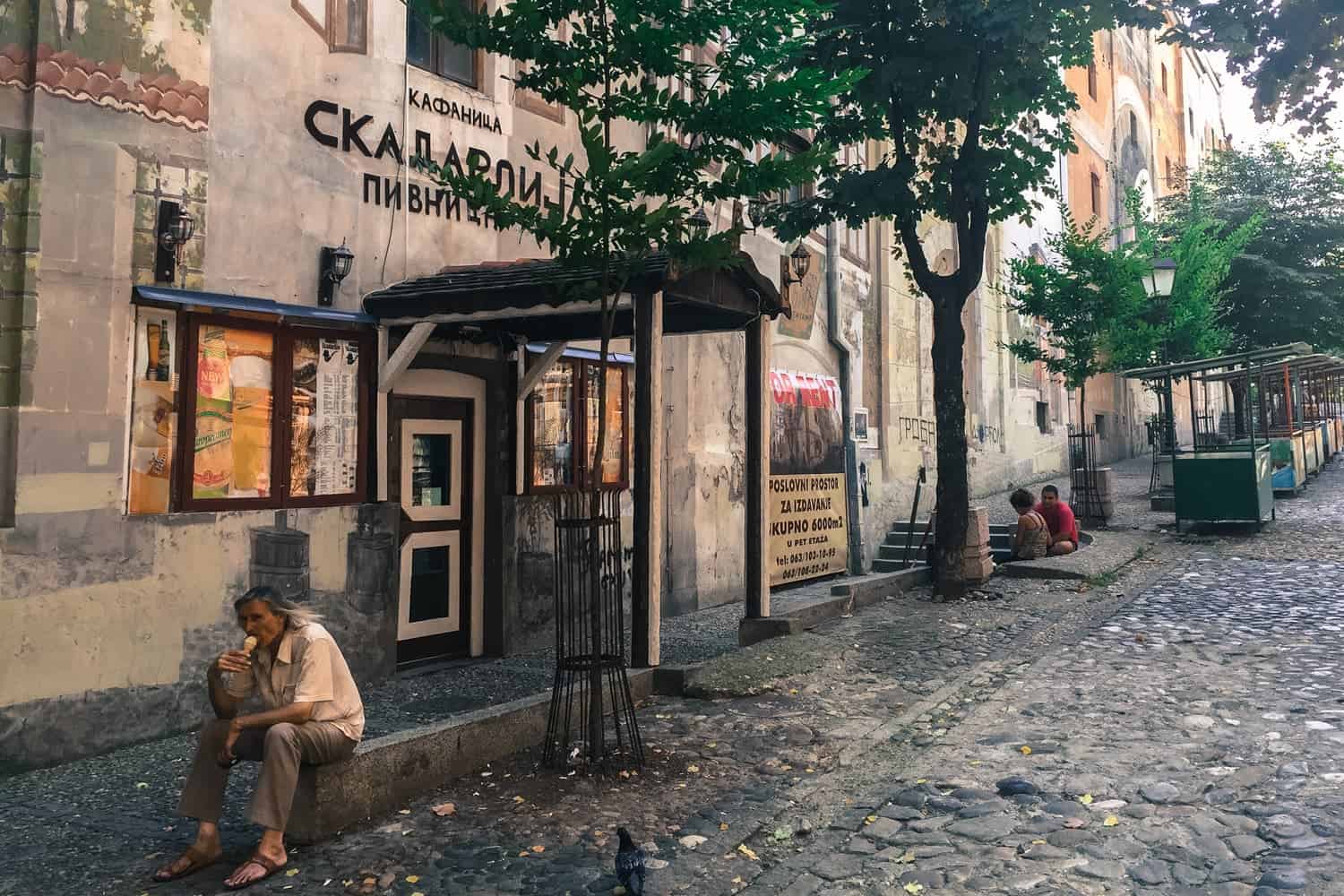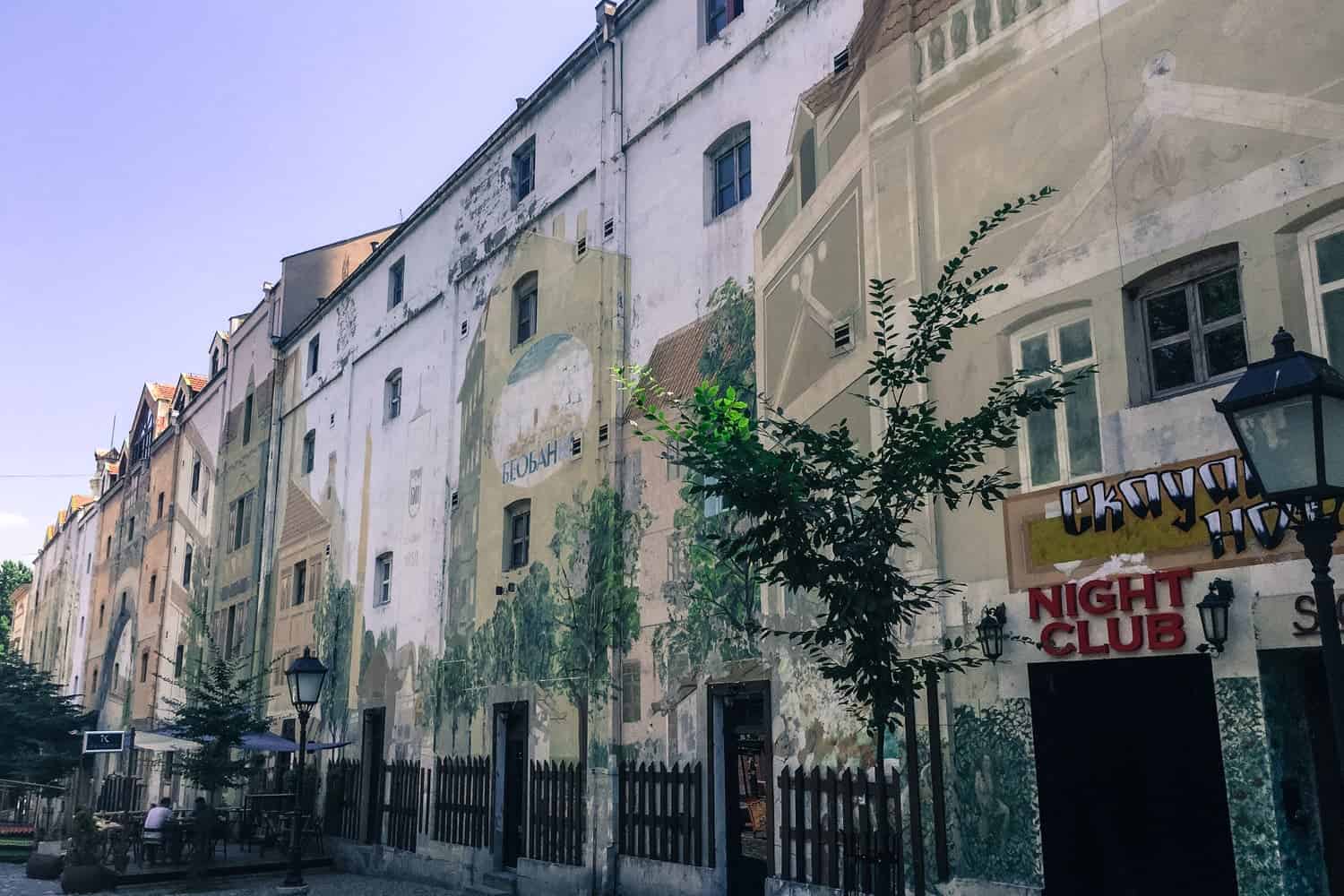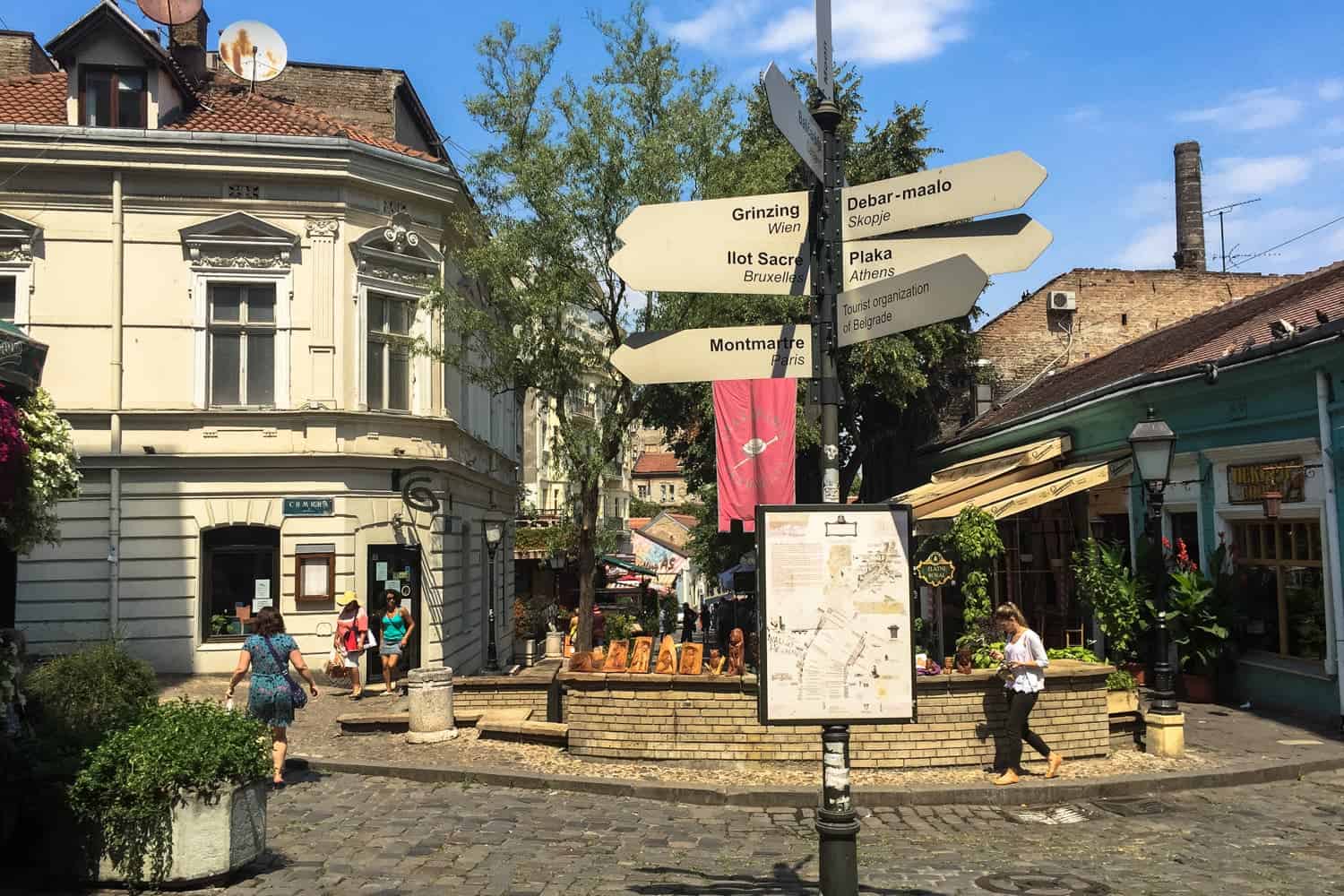 For such a short street, you can find yourself lost in there for hours, before wandering the wider neighbourhood of Dorcol, whose Bajloni Market of traditional goods and small flea markets lands you right into the heart of traditional Belgrade.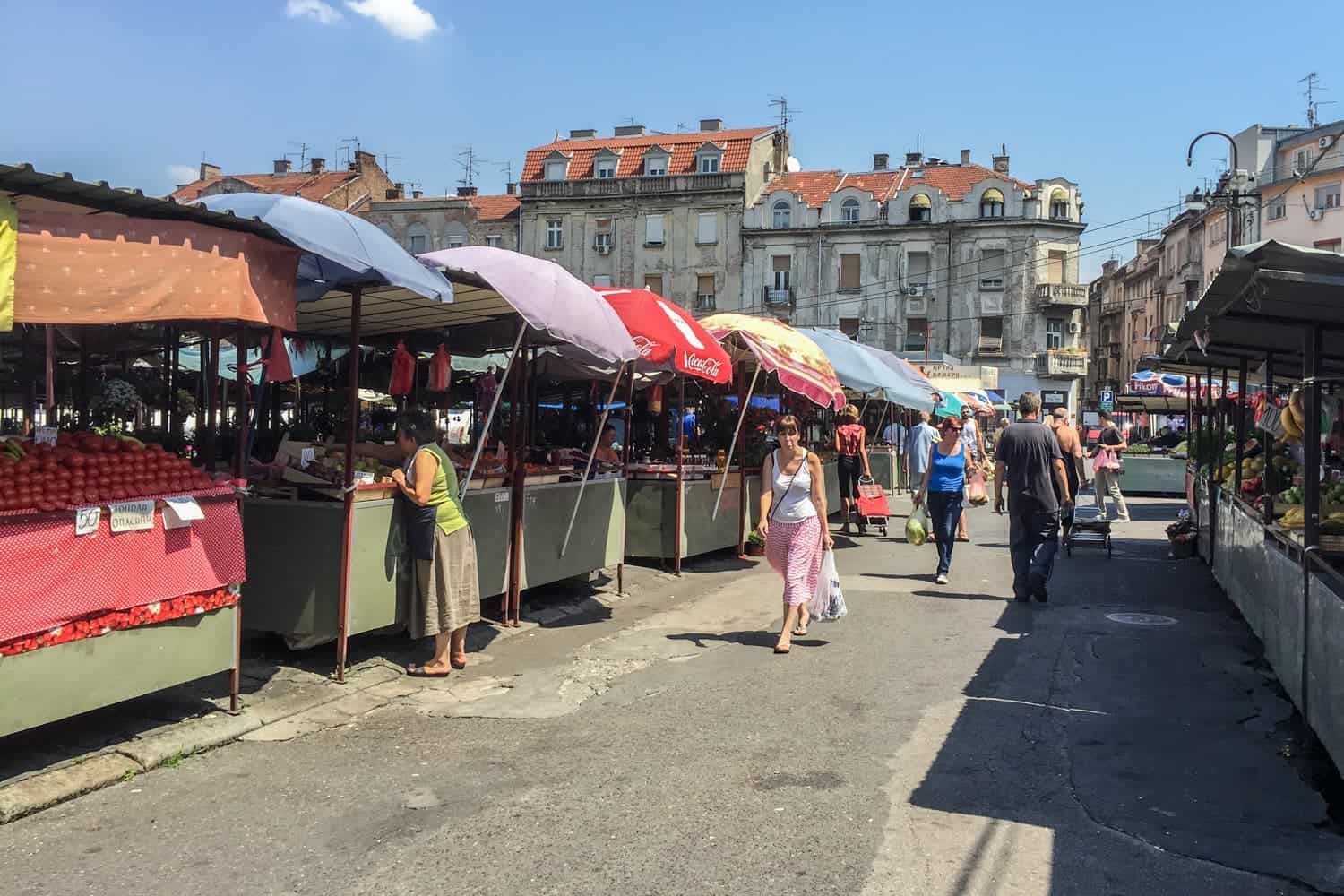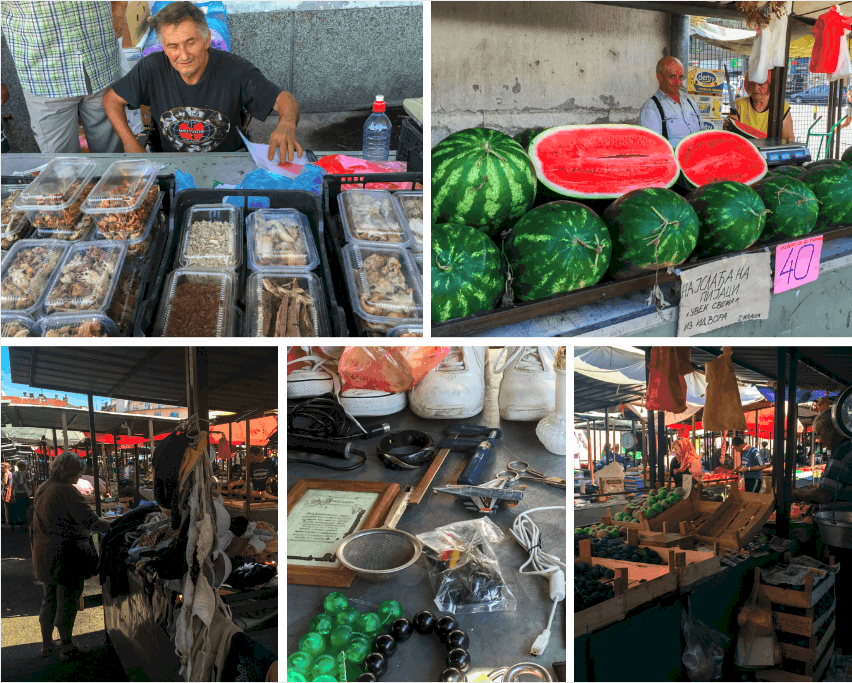 A New Belgrade Development
New Belgrade is forming on the other side of the River. The Belgrade Waterfront development saw a site of 1 million square metres transformed into a sub-city of apartments, hotels, a giant mall and a skyscraper marking its transition into a new era. Yet it is not without controversy. While creating a slew of new jobs, it has and will destroy old sites, such as the train station – Savamala normally being the first neighbourhood visitors see when arriving by railway and bus stations in this part of town.

Thinking of Visiting Belgrade?
And so Belgrade's story continues. A city stacked with a multitude of cultures and styles, beating to various tempos within its layers. A capital still adapting and changing, but proud to shrug off a dark and tragic history, and move forward.
Knowing everyone is starting to talk about it.
Part of my time visiting Belgrade was created in conjunction with the National Tourism Organisation of Serbia (NTOS) and iAmbassador for the #MySerbia campaign. All opinions remain my own as I set out to uncover all the countries that were once a part of the 'Former Yugoslavia'.