Disclaimer: This post contains affiliate links to handpicked partners, including tours, gear and booking sites. If you click through or buy something via one of them, I may receive a small commission. This is at no extra cost to you and allows this site to keep running.
All the things to do in Edmonton to see its living history, preservation of natural land, and how it's working on a revival that overturns its Deadmonton reputation.
It may be Canada's second-fastest-growing metropolis, but you rarely hear of Edmonton being a go-to city in the country. Proud of its 10,000 years of human history, Edmonton not only showcases its centuries-long modern history with reenactment based on historical archives and real anecdotes but uses it to show how its present-day revival is simply a continuation of its well-established pastime – being the very centre of rebuild, growth and the process of starting something new.
Visit Edmonton Now – Urban Revival
Not everything in Edmonton is easily on show when you arrive, and I found it to be a city that required some digging. Its reputation has been somewhat non-existent; the northernmost city in North America that is isolated and branded with a 'Deadmonton' status. Today, the city centre is undergoing something of a renaissance – with neighbourhood revivals and new additions, including a central city ice hockey stadium, helping to make it become a more vibrant, community-focused urban space.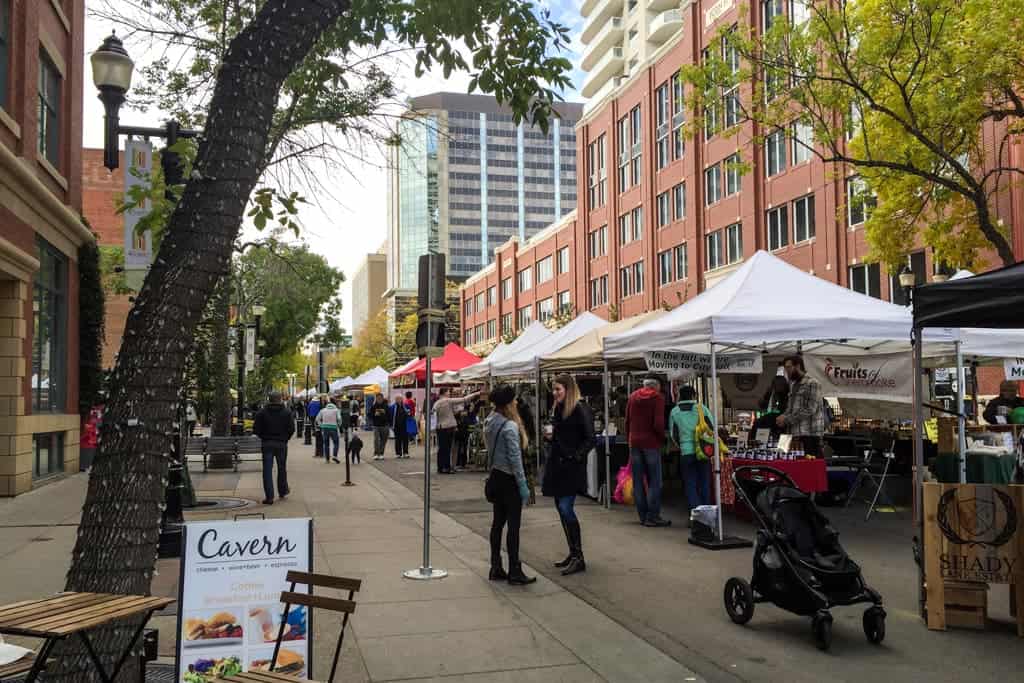 Bars and restaurants, quirky stores, independent cafés and bistros and swanky wine bars all make up part of the mix, springing up between the somewhat static brick, beige and glass structures. I found many of these scattered around the weekly farmer's market in the very centre of the city close to City Hall, where we picked out colourful beets, other organic vegetables and fresh meats, ready to improvise a host of dishes with local celebrity chef, Brad Smoliak in his private cooking class. This is a great way to join the throng of over 20,000 visitors to this culinary marketplace centrepiece of Edmonton, and learn how to go away and cook up the best of local produce.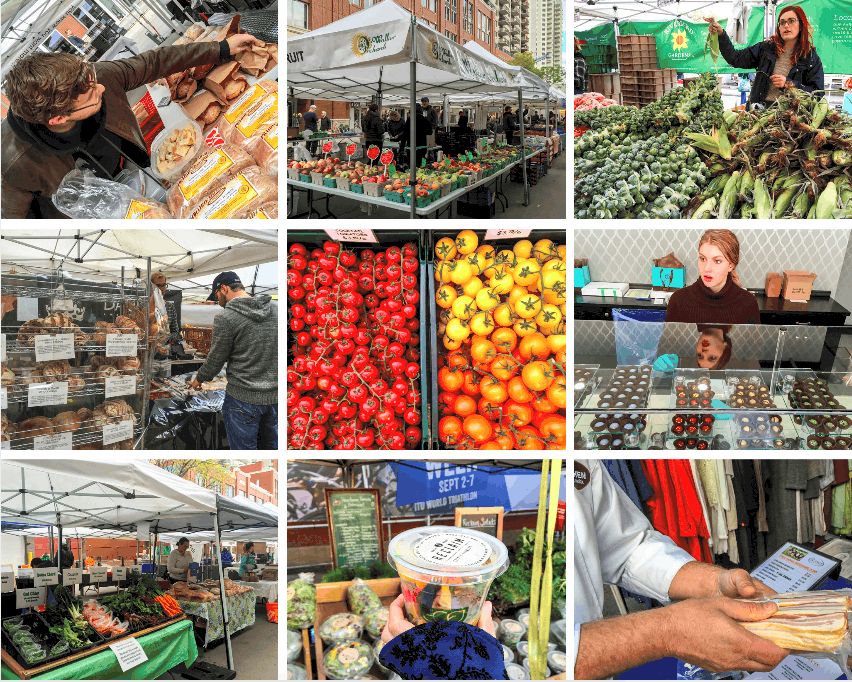 A land of entrepreneurs, Edmonton's revival is also found in its edgy Strathcona district. Victorian and Edwardian architectural structures are home to hipster restaurants, fashion boutiques, art galleries and record stores, especially on Old Strathcona 104 Street and 124.
We started our evening in the funky restaurant, MEAT, where your choice of succulent dishes by the venue namesake is just as varied as all the sauces to choose from on the table, and ended up chilling in one of the many bars like traditional beer and wings hangouts like The Old Strathcona Rack. Amid its popularity, it comes down to wherever you can find a seat – Strathcona being at the very heart of the city's youthful spirit.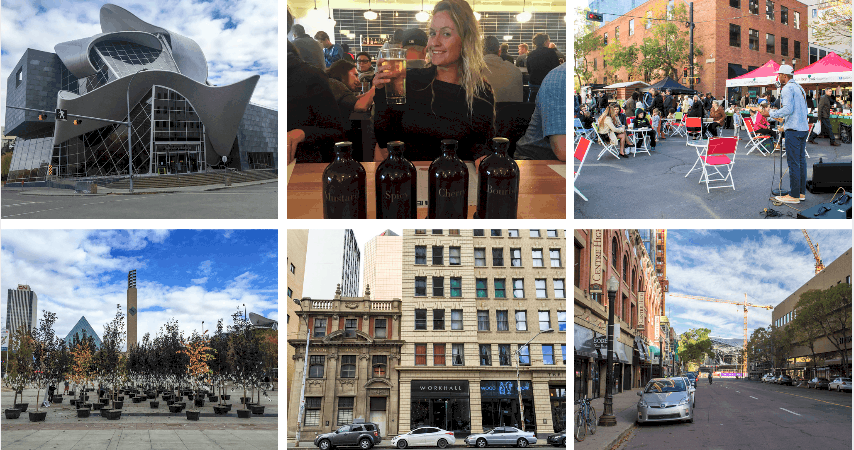 Artistically, aside from being home to the biggest fringe festival in North America, I was able to see Edmonton alight with public contemporary artworks during its first hosting of Nuit Blanche (White Night), where 30 installations adorned the downtown grid of streets, surrounded by dancing cranes.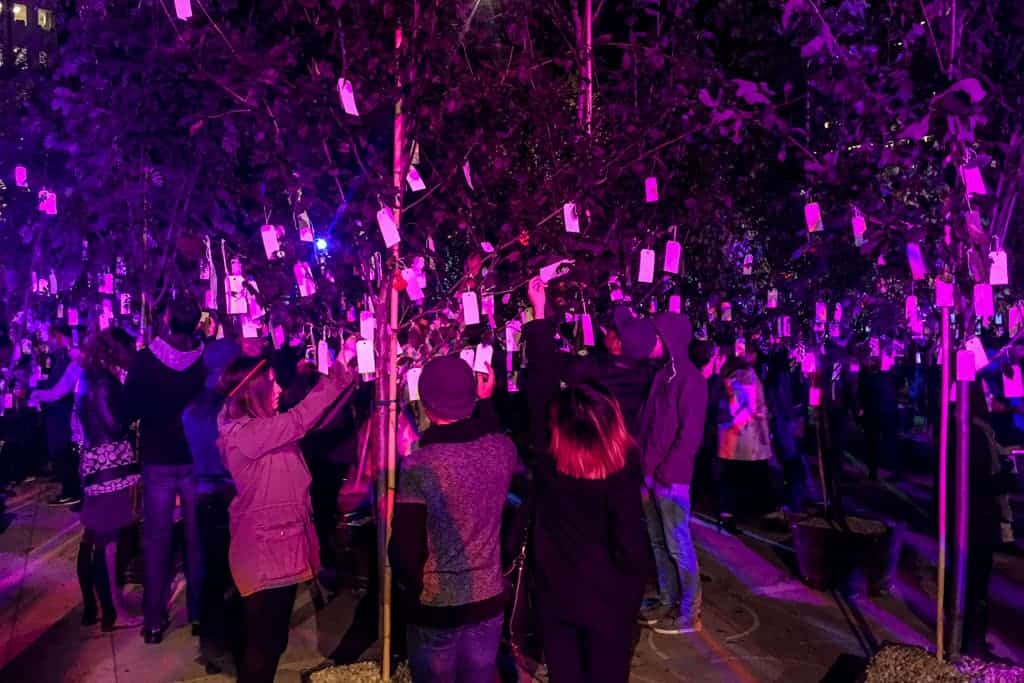 Beyond the cranes and the high-rise though, Edmonton has the longest stretch of urban parkland in North America – one that is 22 times larger than New York's Central Park. A keen city cyclist, I took to the pathways that line both sides of the river and which weave through acres of parkland and crisscross the bridges that link over the water.
I felt as if I was hours away from the city, when in fact, I was a short 10-minute walk away from the very heart.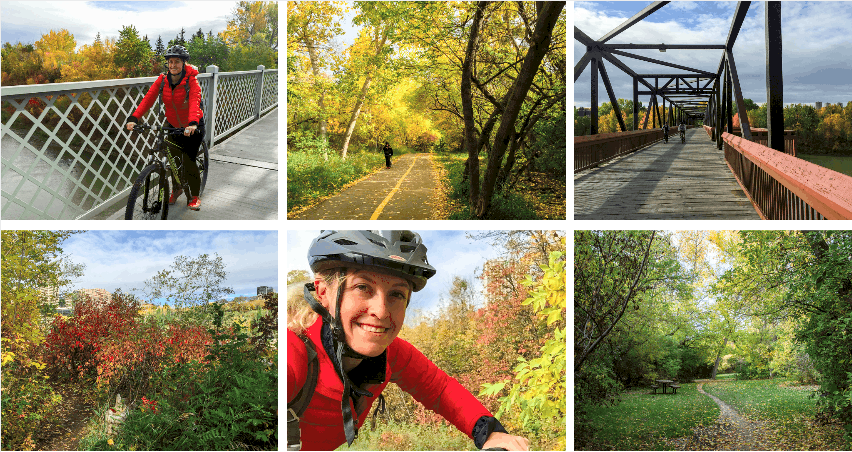 Edmonton Past – The Living History Movement
The very existence and growth of Edmonton has always come from being a place where people come to build something new. It's where, for thousands of years, people have come to work together to cultivate a new life or start a new venture. Proud of its heritage, Edmonton uses the concept of 'Living History' – where live actors reenact different eras of history – as instant portals to its past.
Fort Edmonton Park is one of those places.
Canada's largest living history park has four areas to wander through, bringing the visitors of today into a window of the many eras of the city's growth from prairie land to functioning cityscape.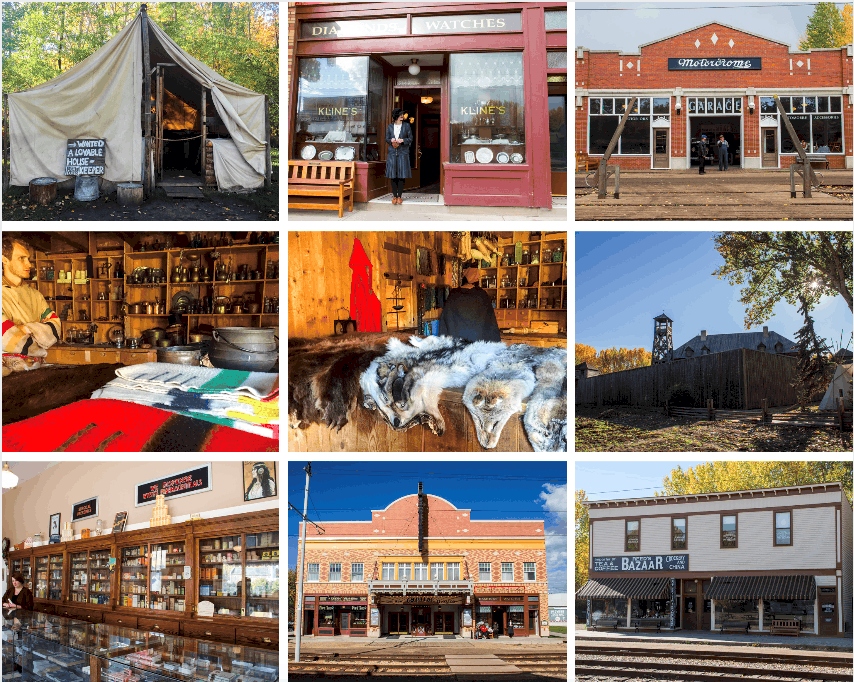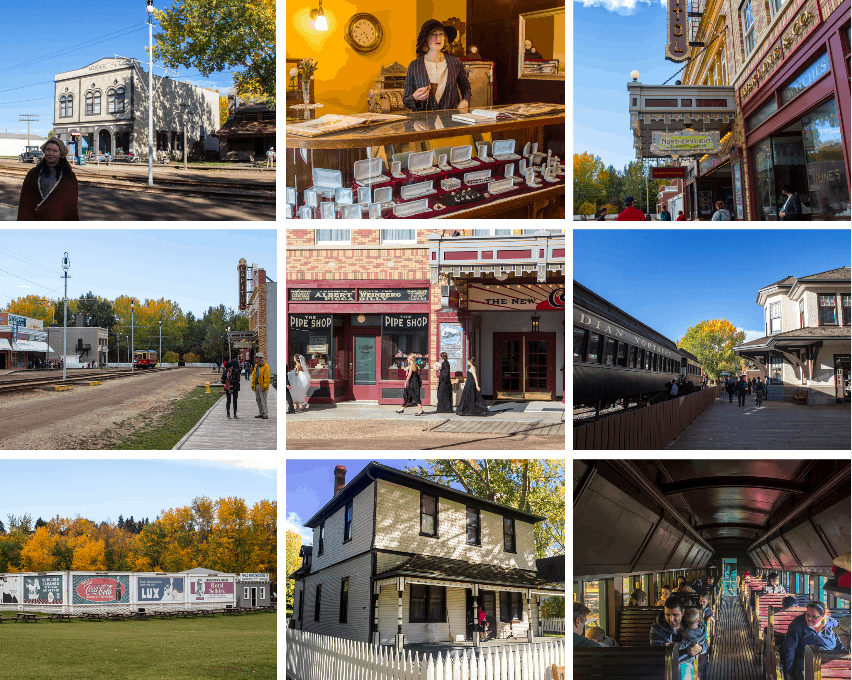 There's the 1846 Fort reconstruction, with demonstrations of the 'Fur Trading Era' and the rise of the Hudson's Bay Company, with the First Nations people, would exchange animal skins for hard goods.
The 1885 street, and it's reconstructed farms, stables and saloons showcase the settlement era before you move on to 1905 Street with its streetcar, banks and stores to learn about how the municipality of the province came about.
1920 Street is the Metropolitan Era of growth and modernisation. Confectionary stores neighbour a working grand theatre, a hotel and train station. Actors can be found in every store and wandering the streets as if you have stepped back in time. They are always in character and often depict personal tales found in historical archives.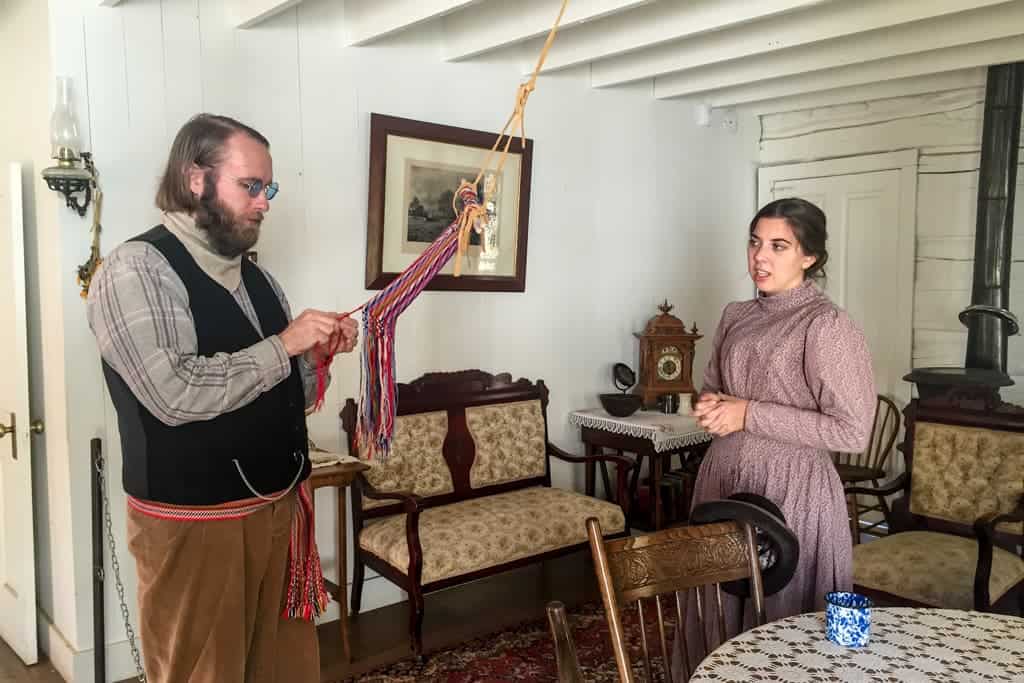 The Ukrainian Cultural Heritage Village, which is half an hour east of Edmonton, does the same.
It is an open-air museum of over 35 historical structures and 60,000 artefacts and depicts the journey of early settlers in east-central Alberta from 1892-1930.
Edmonton has the largest population of Ukrainians amongst all Canadian cities, which grew from the time when those looking for a way of out of poverty were offered a 160-acre block of land halfway across the globe. Marked by soil mounds and stamped with coordinates, it was an initiative of the Canadian government as part of its homestead programme. After several years of turning it into a farm, full ownership would be granted to the settler.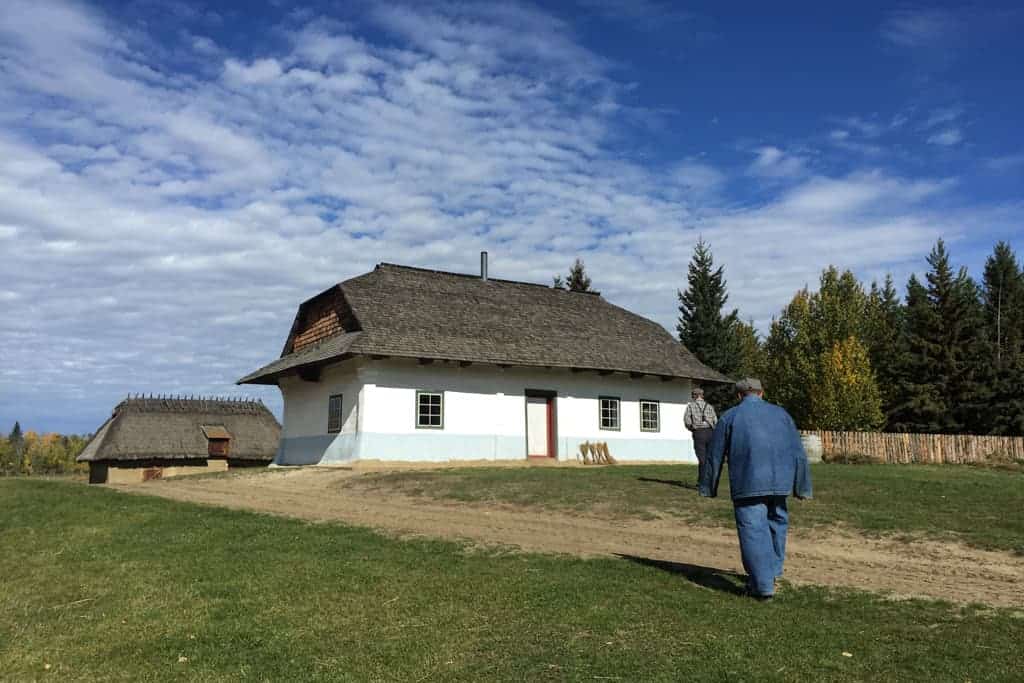 At this cultural village, role-playing actors portray the lives of Canada's oldest and one-time largest bloc settlement of Ukrainian pioneers via detailed research and oral history interviews with the people who lived in central Alberta before 1930.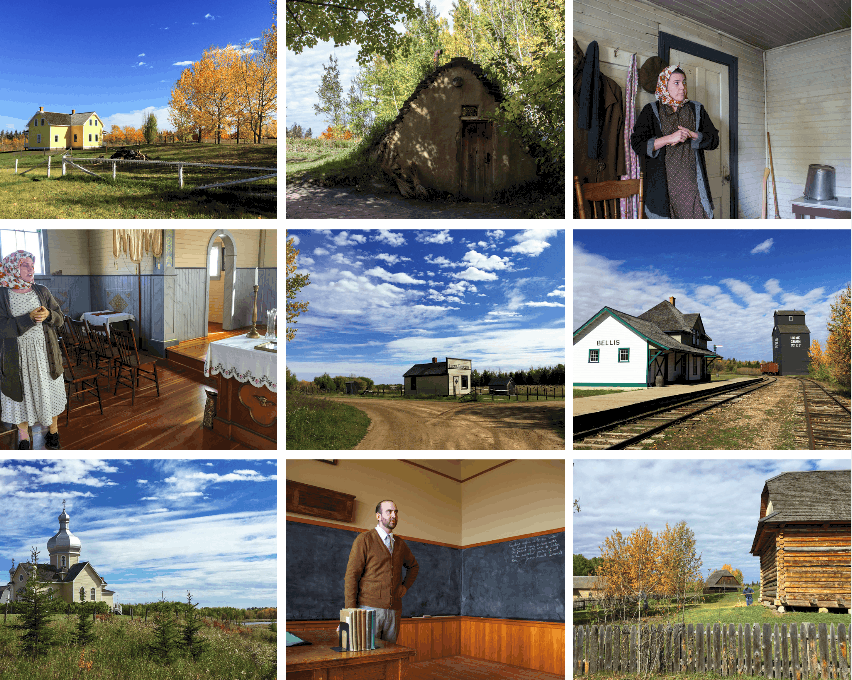 Not only were still-standing Ukrainian settlement buildings from surrounding towns and rural communities moved here, but every aspect around them, from the gardens and farms to the old mills and village layouts, is a reconstruction of the original environment. You can walk around farmhouses with milled lumber, clay plastered log houses with thatched roofs, north-American styled homes, grocery stores, orthodox churches, a hardware store, school, garage, post office, and granary mill, to name a few.
The historical livestock programme, use of former farming methods, and even the planting of the same tree species help keep to the timeframe, alongside the chance to sample traditional Ukrainian food.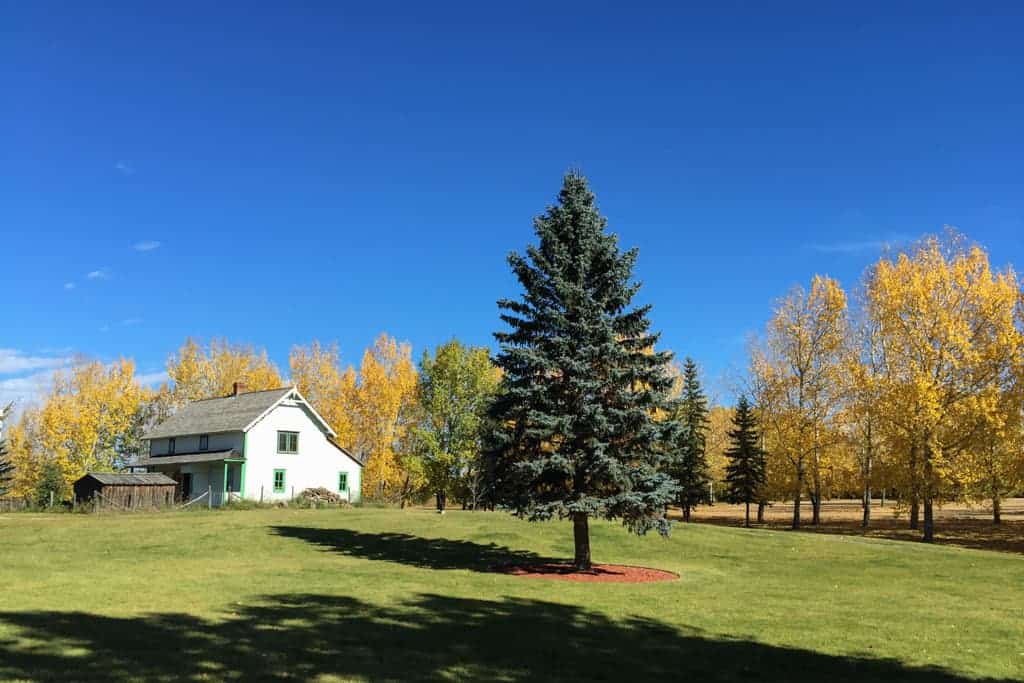 Elk Island National Park preserves the historical animal species and natural environment of this area too.
Not far from the Ukrainian village is 194 square kilometres of conservation parkland that belongs to The Island National Parks of Canada.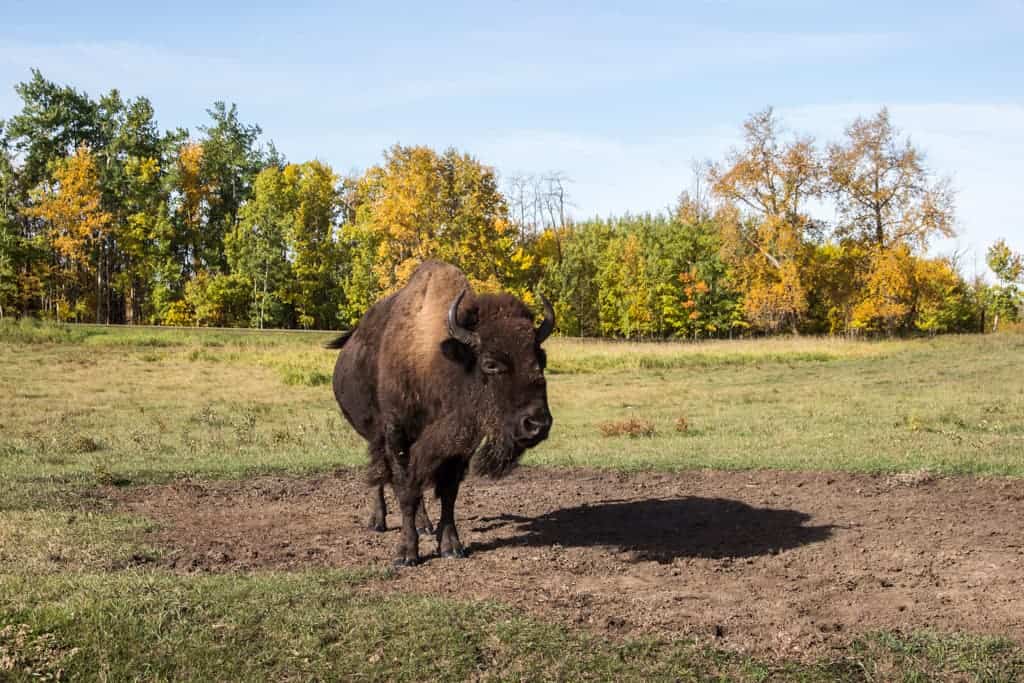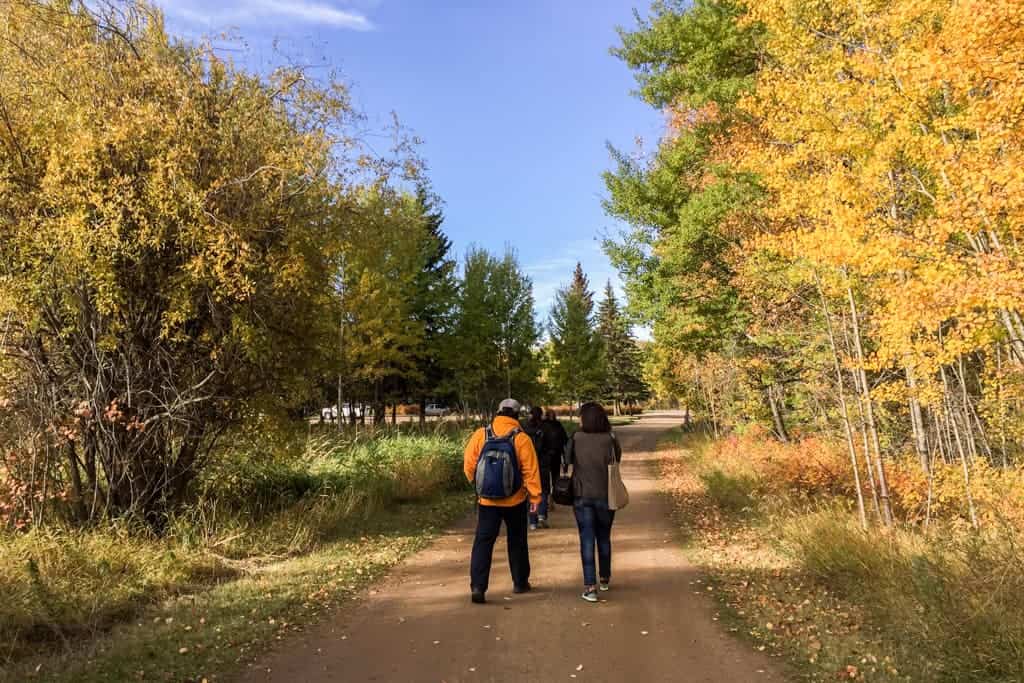 It is one of the most endangered habitats in Canada and you come here to observe the roaming plains bison and learn about the conservation projects that have helped preserve this once endangered species. A two-kilometre driving loop, 80km hiking trail, and kayak-filled lakes allow you to get up close to these animals at a safe and respectful distance.
Conservation efforts, presented by the park rangers, have been so effective that with over 500 Plains Bison and 400 Wood Bison roaming the park, it has a higher density of hoofed animals per square kilometre than any other wild area in the world. This includes the wood bison, deer, moose and elk that also call this dense, green haven home. Bison from this park have also been sent to similar habitats worldwide to reignite population numbers.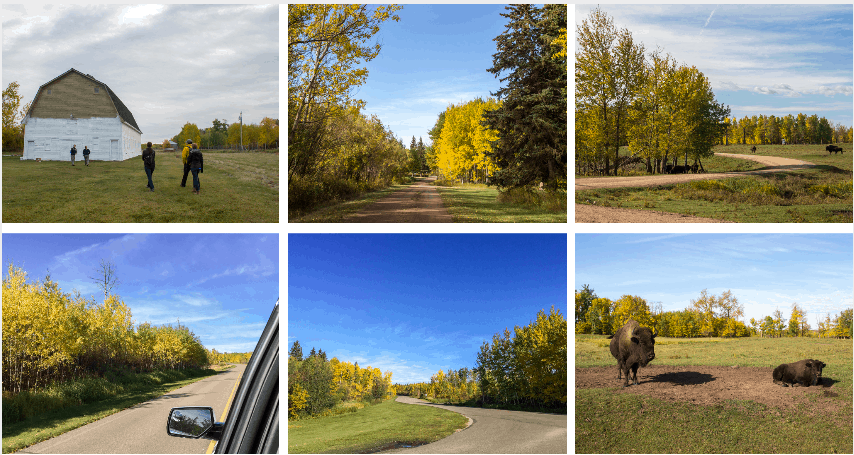 With Edmonton and the surrounding areas being pivotal to the development of Western Canada in the 19th century, it becomes more than just an average Canadian city during new growth. Its 'living history' educational programmes, preservation of natural land and species, and exciting new entrepreneurial investment grant it more than its 'Deadmonton' reputation.
It's more alive than ever before.
Things to Know About Visiting Edmonton:
At Elk Island National Park, dawn and dusk are said to be the best time for viewing. Spring is calving time and summer is the breeding season where the call of the bison can be heard day and night. Autumn is the breeding season for deer, elk and moose. In the winter, you can spot more moose and elk, as this is when they are out foraging for food.