There's plenty of things to do in Perth, whose injection of culinary and artistic enterprise and heritage regeneration has allowed it to shake off its 'boring' status and become a go-to state capital city in Australia.
It is misunderstood because it is still largely undiscovered, mainly due to the fact it is often overlooked in favour of those heading to Melbourne and Sydney to begin their Australia adventures. With big developments being only a decade in the making, Perth's attractions don't live up to Melbourne and Sydney and it's OK with that.
Perth has been stirring up its own unique vibe over the past two or three years, where it has come into its own as a cool urban city escape. Yet it has not developed too much, still leaving it with a touch of the wild and adventurous that Western Australia is known for.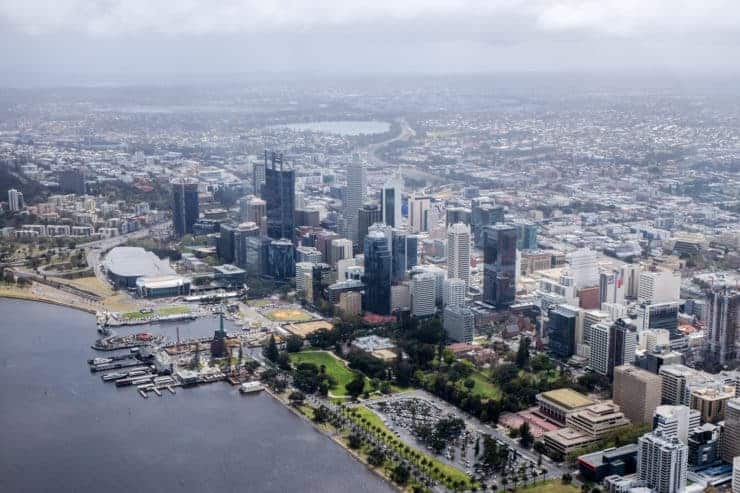 Australia's 'Sunniest City' (so-called as it has more hours of sunshine than any other in the country) welcomed me with a little rain but that didn't dampen the enthusiasm for what has come to be listed as one of the world's most livable cities. You'll quickly see in Perth that many things have granted it this accolade.
There's a 'Sunset Coast' of 19 beaches including the much-loved Cottesloe and Scarborough. It boasts a ferry route to the isle getaway of Rottnest Island, home to the adorable and infamous Quokka residents. The city's fringes delicately harbour one of world's largest inner-city parks – the Kings Park and Botanic Garden. Perth's neighbourhoods are constantly expanding the urban cool and artistic offering, while working on ways in which to reconcile the social, spiritual, cultural and historical significance of its aboriginal heritage with its modern growth.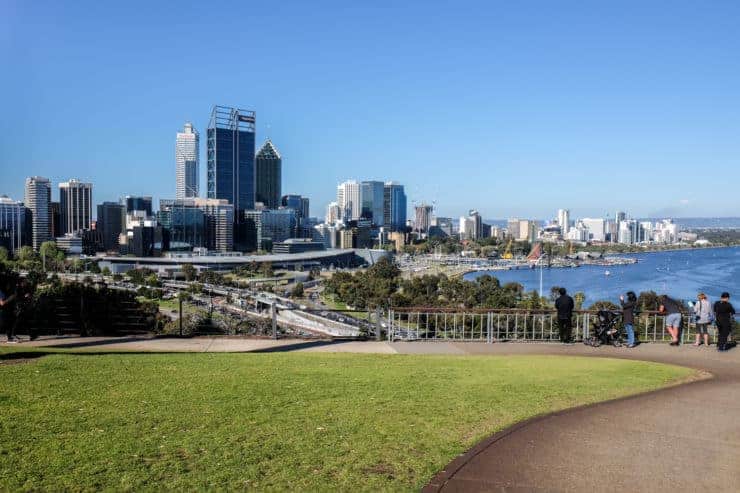 Perth, whose flight path from London is four hours less than that of Sydney, should be firmly on your Australia travel radar.
If it doesn't make the cut as a city from which you can easily begin a first trip to Australia and continue east, it should certainly form the basis for your second. Here's a guide to Perth to show you why…
Perth Regeneration & Aboriginal Reconciliation
Things to see and do in Perth City Centre
No city trip is complete without exploring its many and sometimes juxtaposed neighbourhoods, which is always my highlight – the subcultures that exist within an urban spree. Locals will eagerly throw out their favourite places and things to do in Perth, of which Fremantle and Leederville top the list, and maps are readily available for individual areas that are eager to show off their eateries, boutiques and artistic murals and outlets.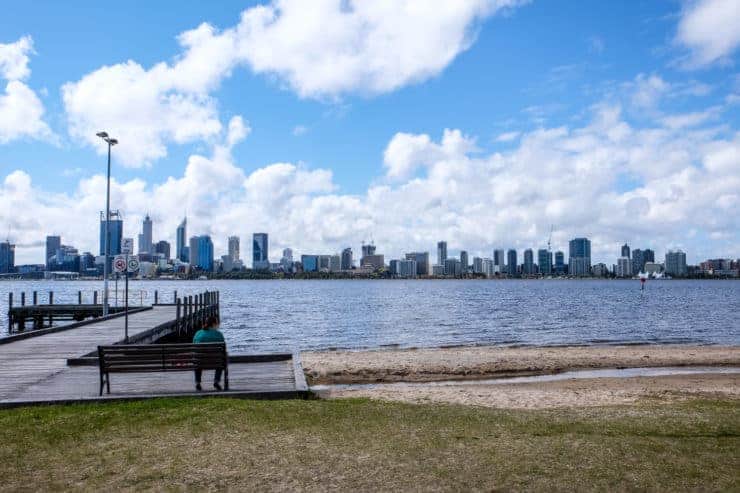 The Perth Central Business District (CBD) may just be standard corporate high-rise, which looks great from the air and the opposite side of the river in its steel and glass glory, but what is woven around it marks an interesting focus on regeneration.
One of the main things to do in Perth is witness its heritage in reconstruction.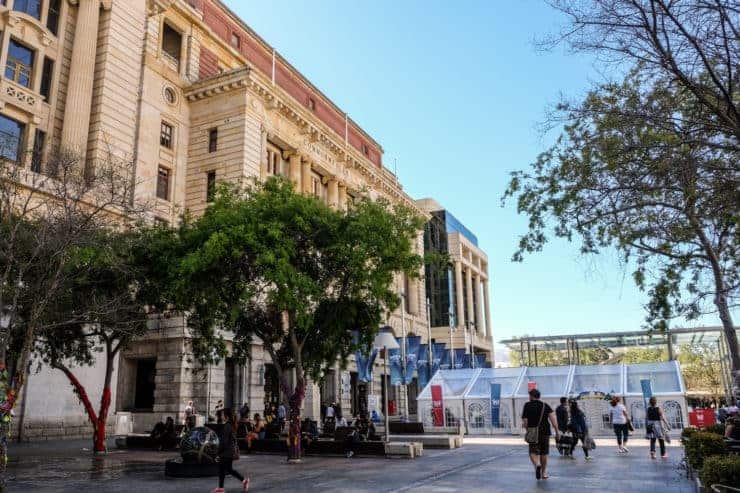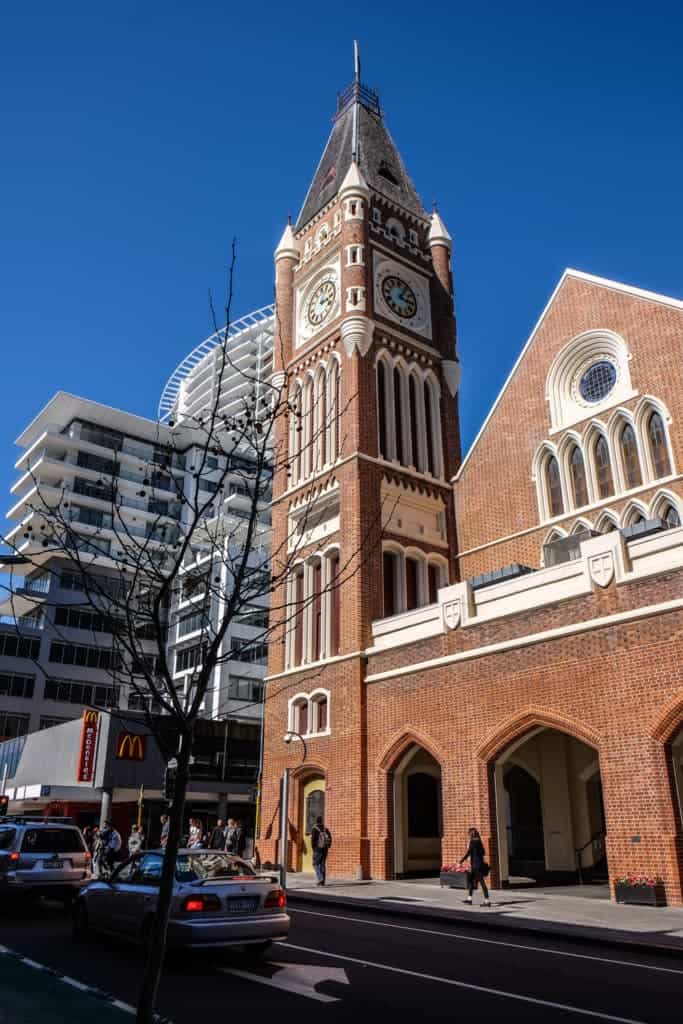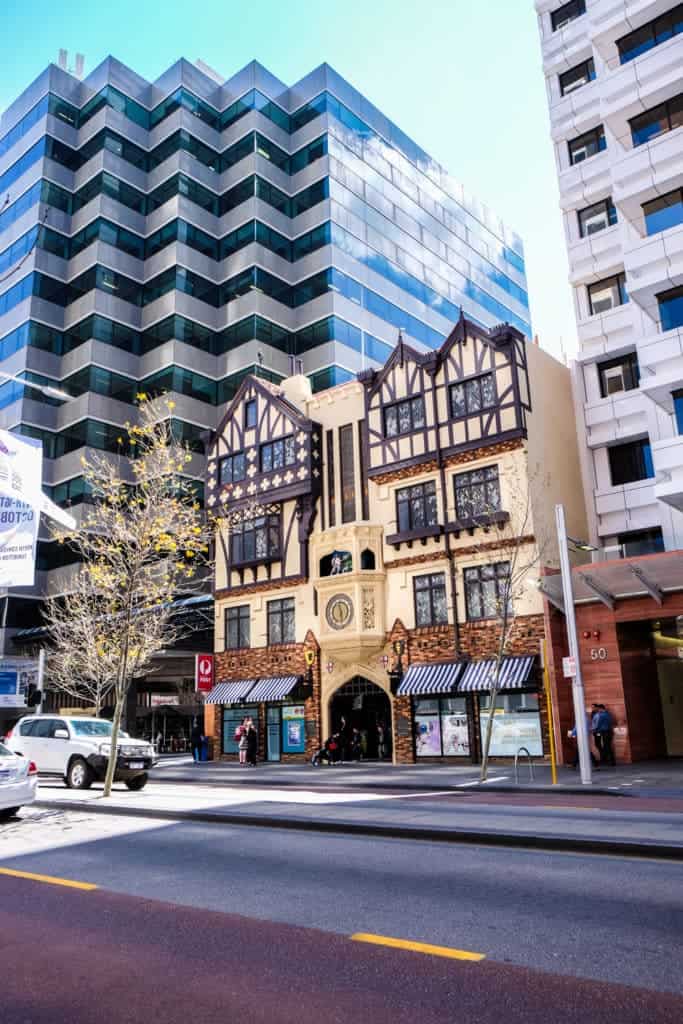 Perth's State Buildings in particular are the former government holdings once known as the Lands, Titles and Treasury buildings. After hefty investment for regeneration of these 140 year-old icons, they were lovingly restored as repurposed spaces for public use. What could have been lost has been put to good use, with boutique hotels, restaurants, bars, cafes, independent coffee shops and retail outlets where you can shop local from master chocolatiers to clothing designers.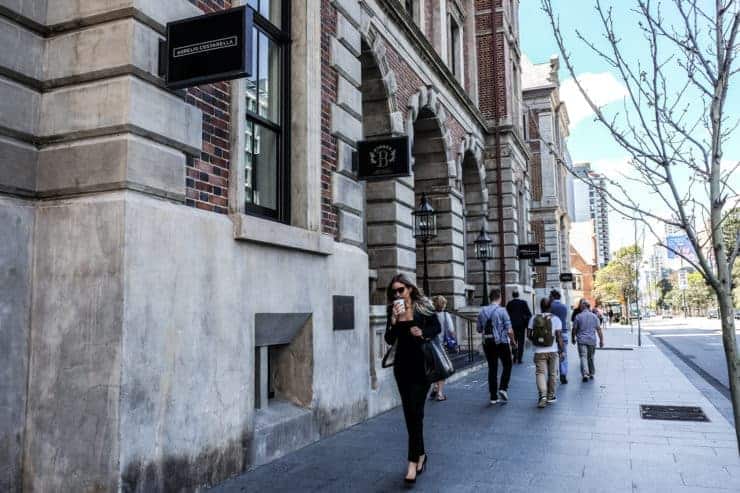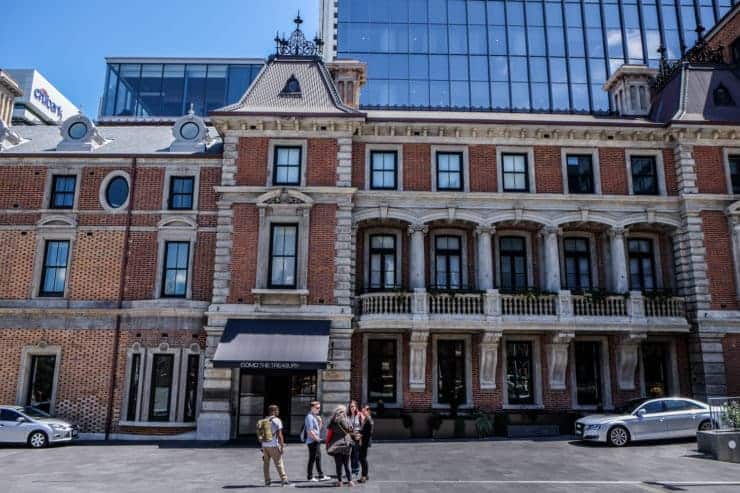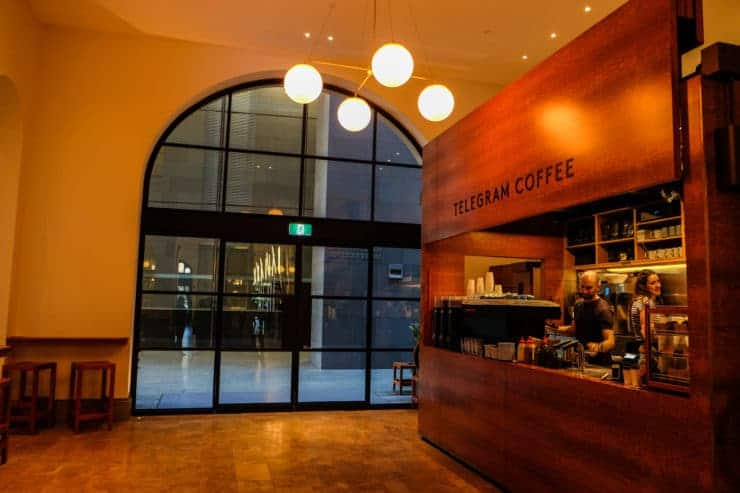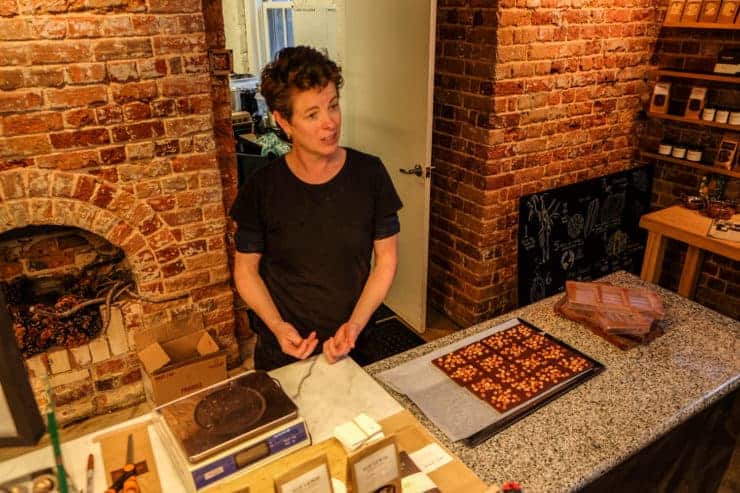 Aside from pursuing the wine bar and shop, alongside the craft beer stocks from all over Australia that chill next to the Gin and Tonic on tap, an afternoon was best spent dining in the city famed Petition Kitchen. Here, you dine in an iconic landmark while sampling some of the best local produce from seafood to seasoned fresh vegetables.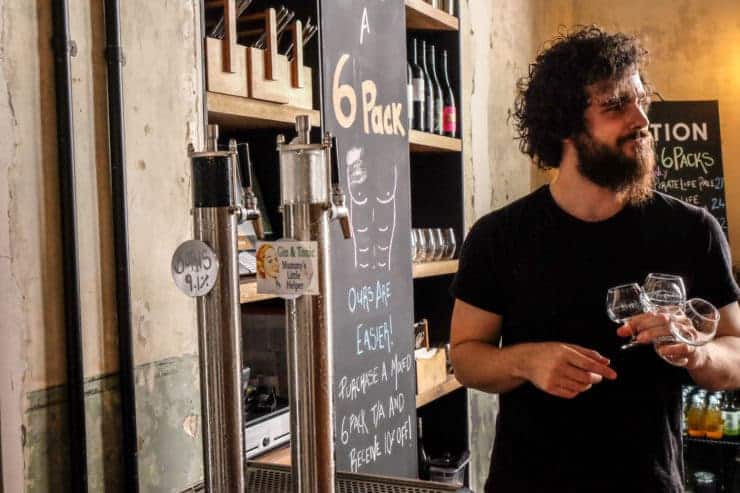 Elizabeth Quay is a 2.6 billion dollar waterfront development project with the aim of creating a huge outdoor space to reconnect the city with Swan River. This includes a huge promenade and the development of open squares. It will complement the 400 hectare Kings Park and Botanic Garden overlooking the city, classed as one of the world's largest inner-city gardens. Like the garden, of which two-thirds is preserved as national bush land with native trails, Elizabeth Quay marks an import step towards the reconciliation of Aboriginal native rights of the Nyungar people.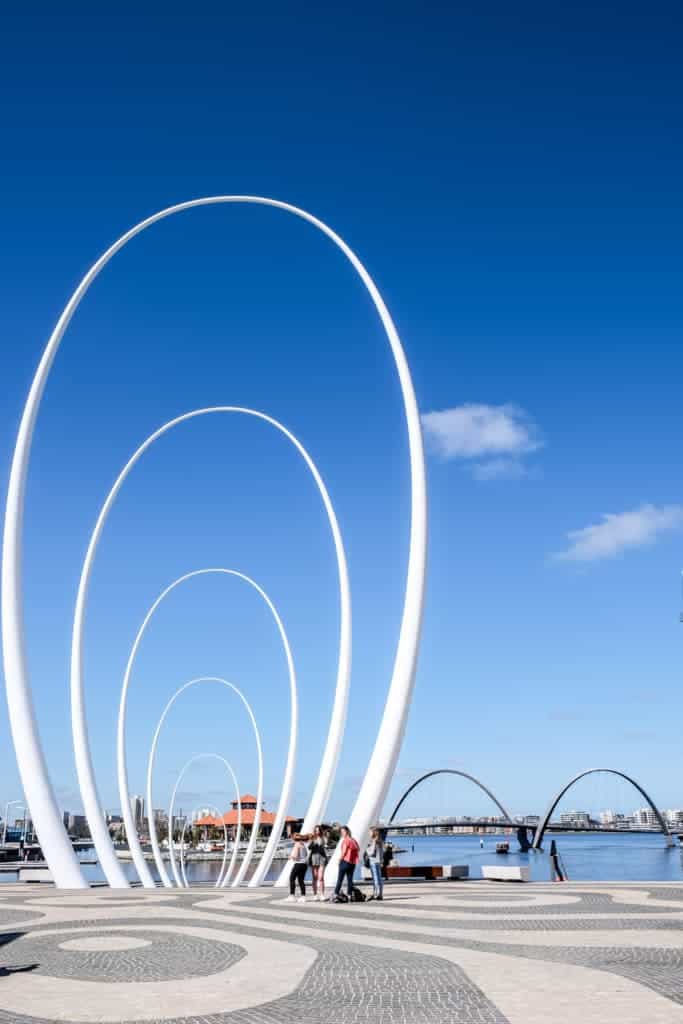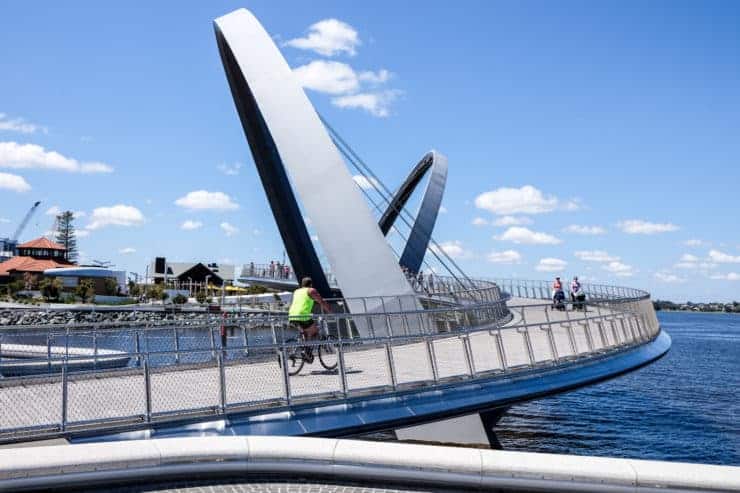 Walter from Go Cultural Tours – a descendant of several Aboriginal tribal clans of the southwest region of Western Australia – provided a first-hand Aboriginal perspective into the traditional ownership of this land. This Aboriginal tour in Perth starts with a traditional welcome of the land of the Whadjuk people and stories of ancient Nyungar life where you learn that the and the city's major roads and highways cover old hunting grounds, lakes and sacred sites that have existed for over 50,000 years.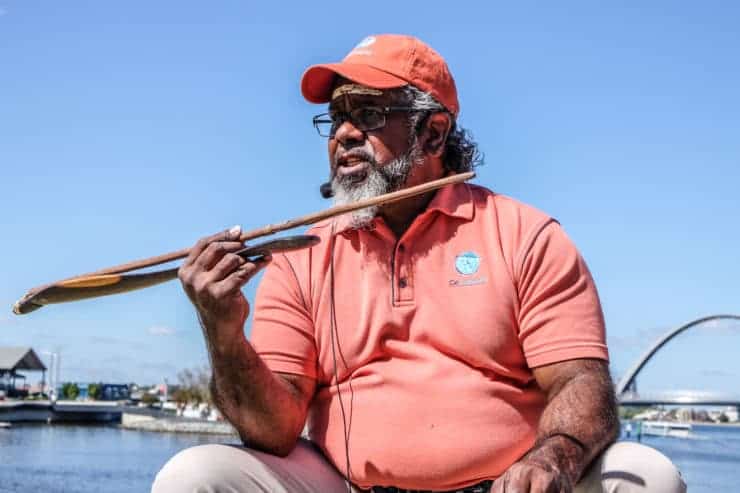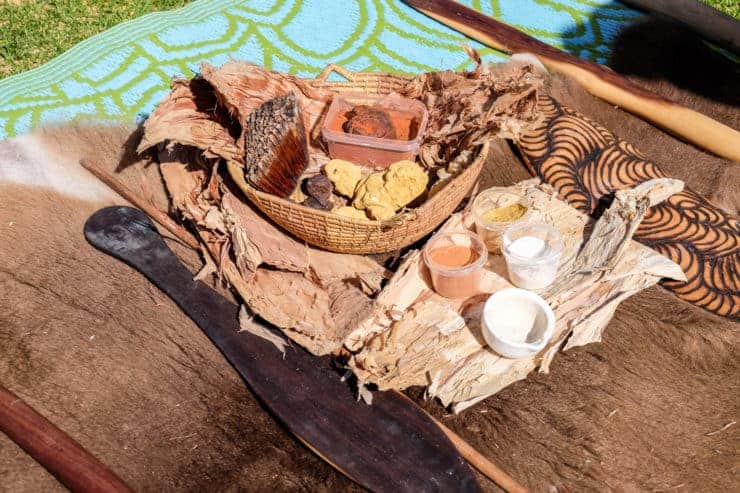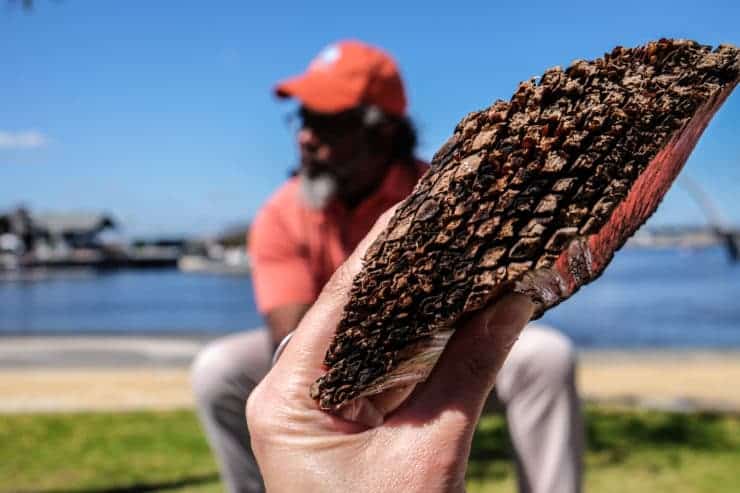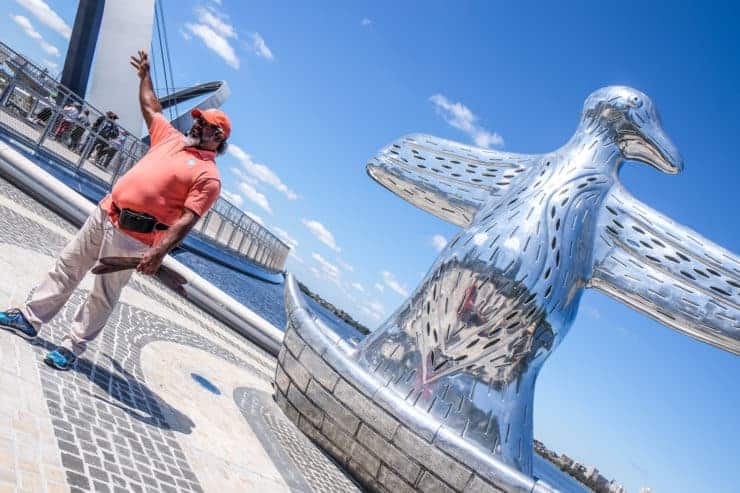 It's important to remember that Perth is not as new as one might like to think, and to pay respect to the sacred land upon which you and the city stand.
Perth's Trendy and Emerging Neighbourhoods
Things to see and do in Northbridge and Leederville
Northbridge, the area nestled right behind the CBD, is the more youthful, and playful area of central Perth. Not only home to Perth's Cultural Centre (including art galleries, a state library and a theatre), its unkempt streets and street-art filled laneways are filled with tasty treats and arty rendezvous spots, reminding me a lot of Melbourne.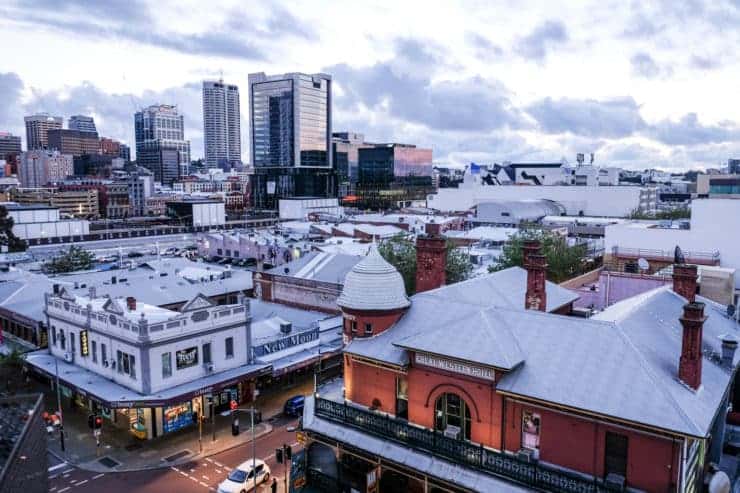 There's hole in the wall cafes, one of which is home to the Museum of Perth (the smallest museum in the city) and people making simple eats like toasties incredibly hip (sample the cheesy-grilled choices of Toastface Grillah for proof).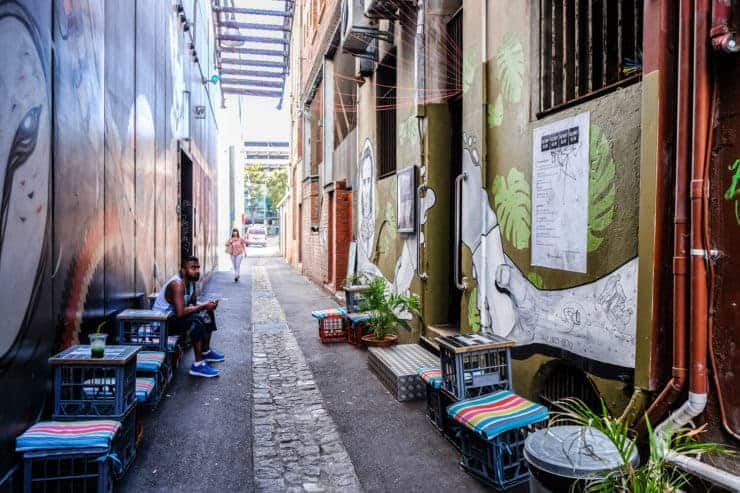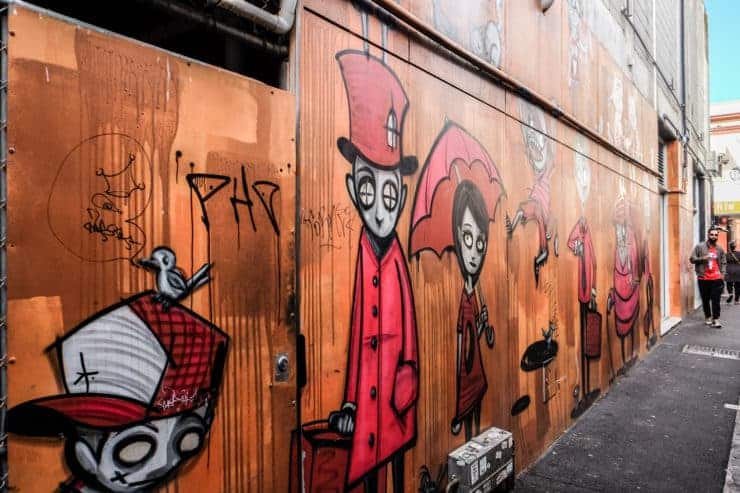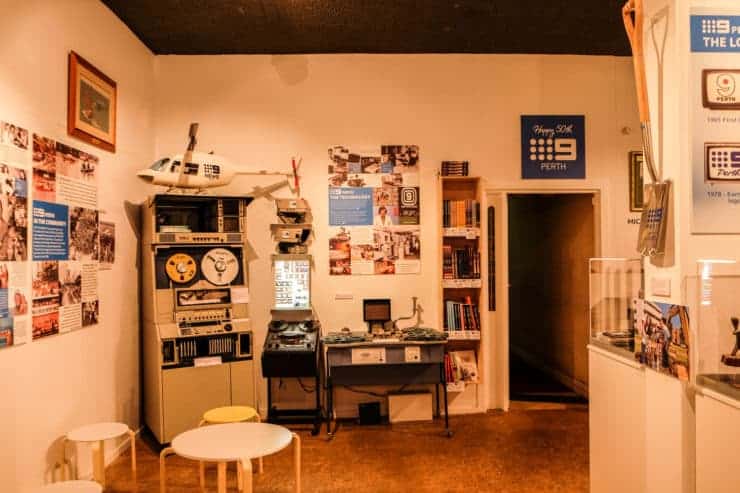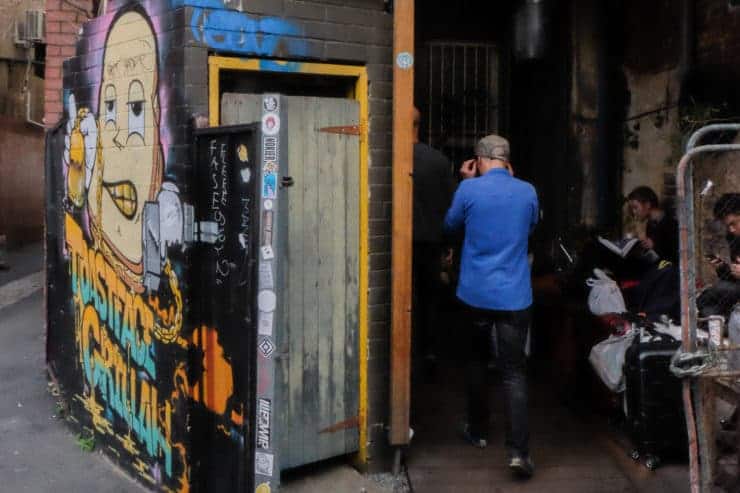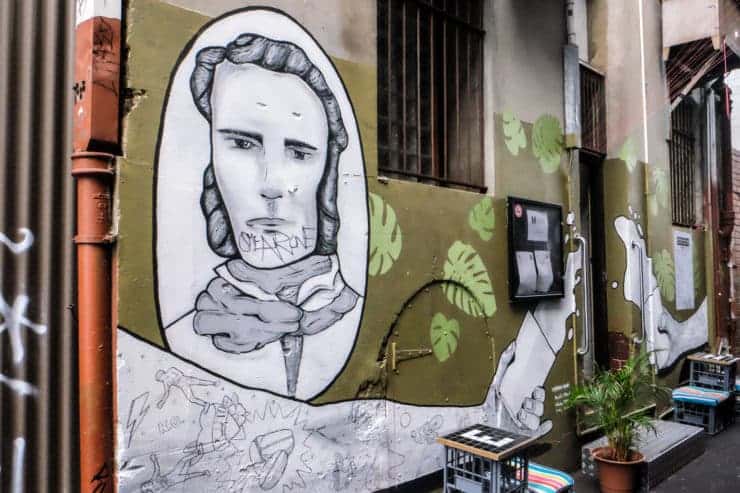 Our introduction to Perth's evolving food scene, hip bars and latest ventures, was with local foodie, Laura Moseley. There's diners, international foods outlets, secret bars and a mini Chinatown full of budget dumpling houses – venues we otherwise would not have found on our own or thought to have hopped between so easily. The evening ended with sampling the best ice cream in the city at Chicho Gelato.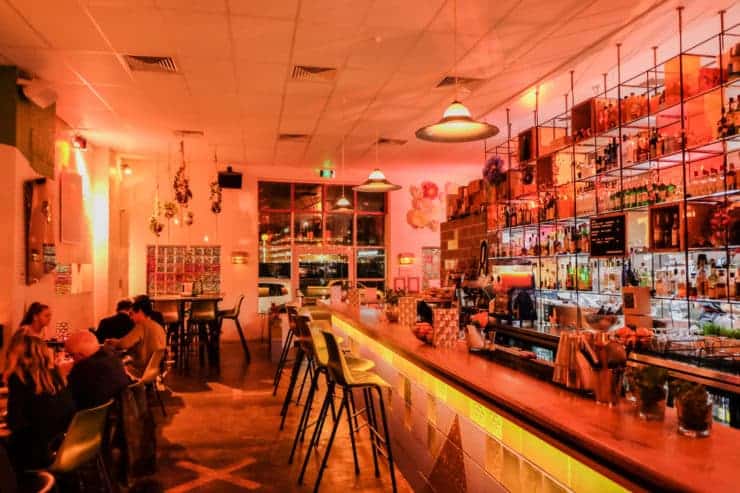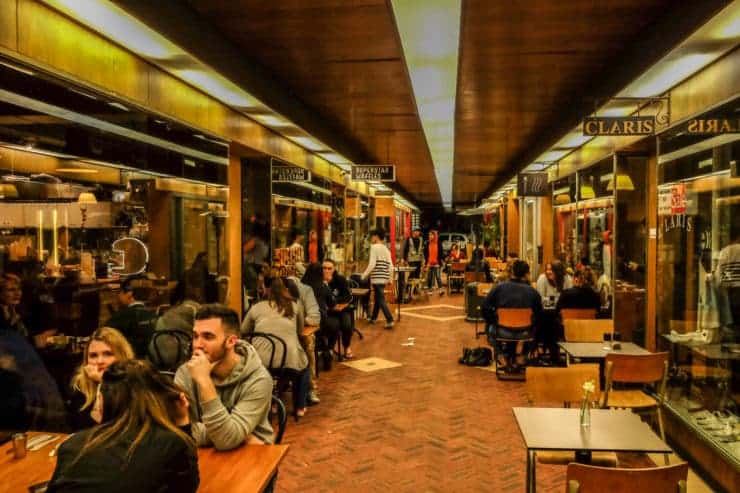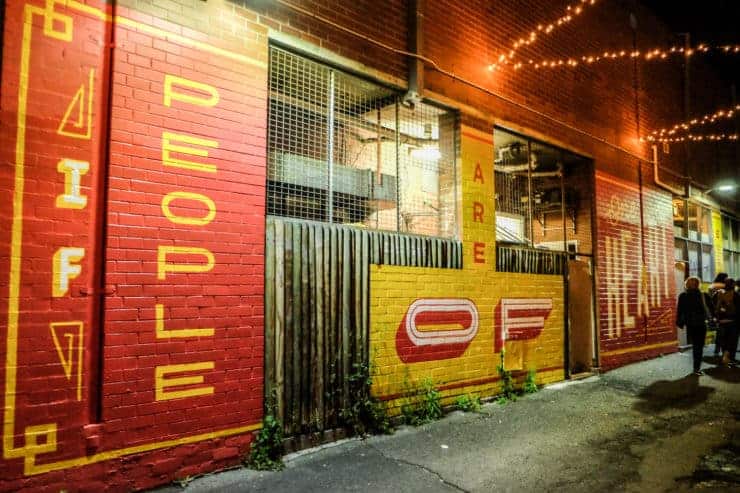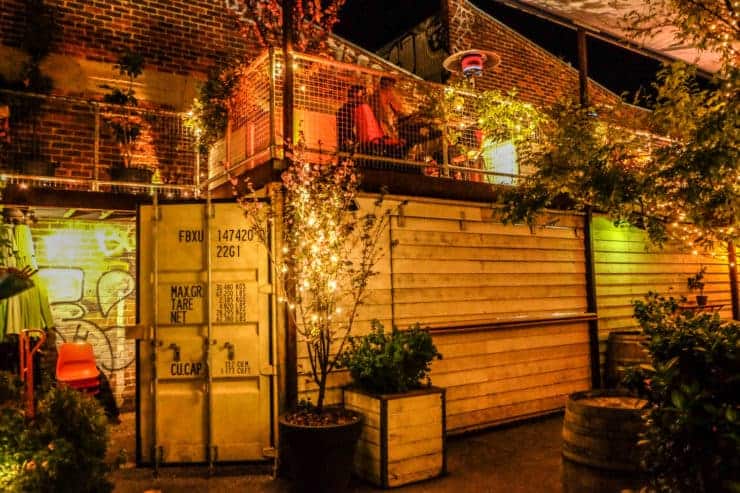 A local who wanted to highlight the more 'outer-boroughs' of Perth introduced Leederville to me. The younger, design hub of Leederville thrives on the artistic regeneration of its self-proclaimed "immigrant nostalgia architecture" built upon a melting pot of Italian, Chinese, Jewish, Greek and Macedonian heritage. The graffiti is cheekier, its coffee shops filled with young minds and bohemian youth and the area still retaining an offbeat 'only we know about this place' atmosphere.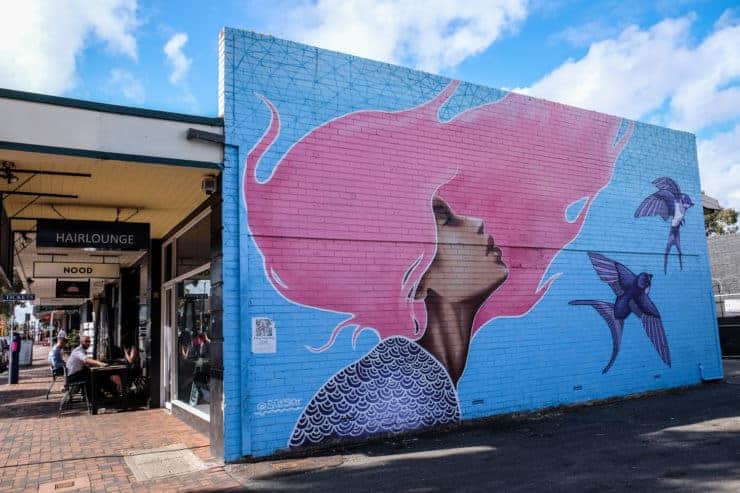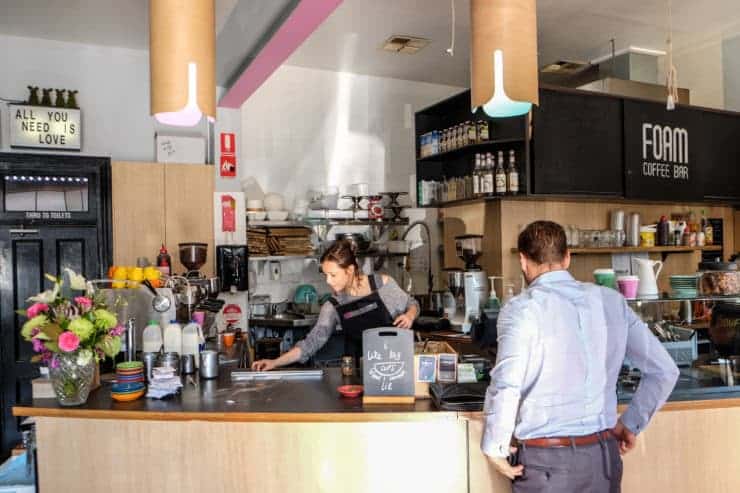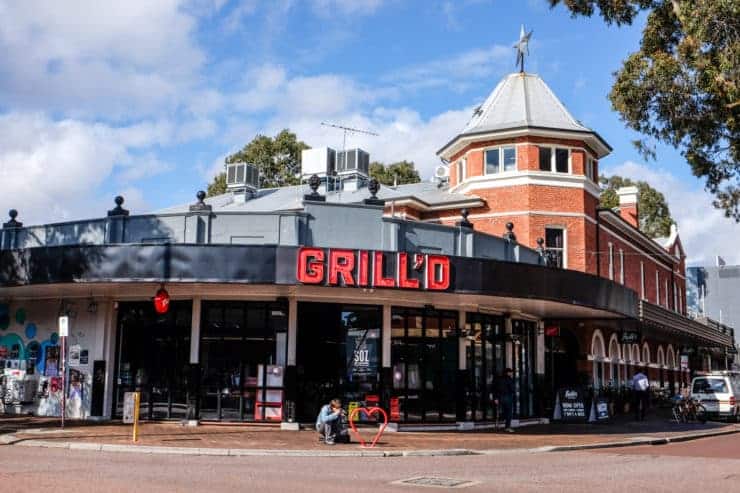 What to Do in Perth With Extra Time
Aside from beach hopping, of which Cottesole and Scarborough are top choices, those with extra time to spend exploring greater Perth can chose from a number of destinations.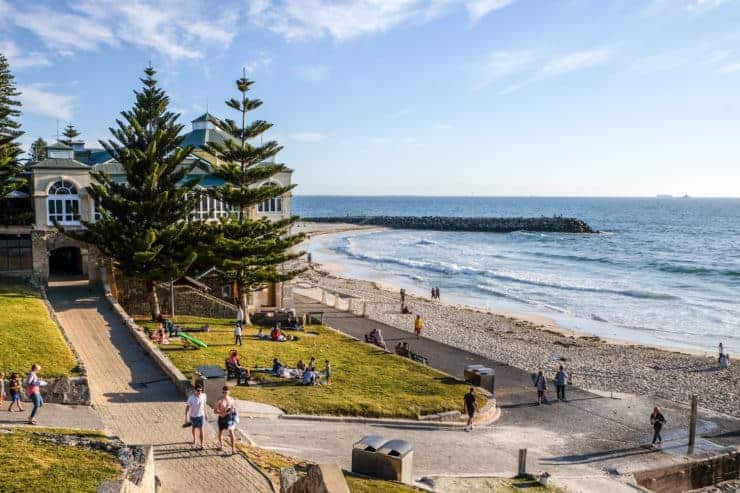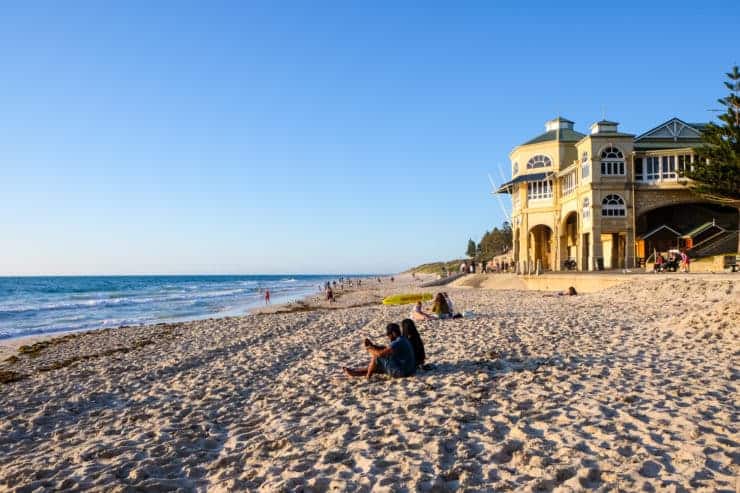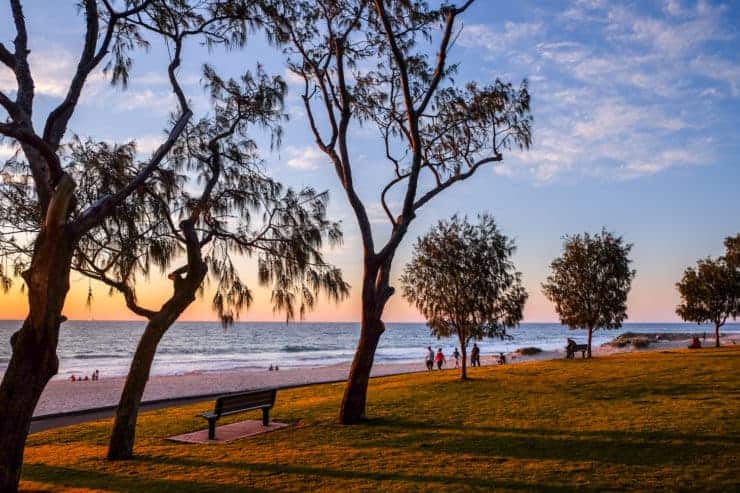 Perth Hills (45 minutes east of city) is full of bush trails and national parks, and the oldest Wine Region of Western Australia known as Swan Valley is just 25 minutes from the city. There's also the southern suburbs of Mandurah and Rockingham – coastal chill areas, the latter of which I spent two days in visiting friends and enjoying the calm of suburban life.
Fremantle – The Stylish Sister City of Perth
Things to See and Do in Fremantle
Fremantle, on-trend with mixing the charming Gold Rush era old with the bohemian attitude new, is the number one hotspot of downtown Perth and deserving of its own acclaim. 20km south from the centre of Perth on the banks of the Swan River, you'll find a 19th Century shipping heritage neighbourhood that repurposed all its old spaces and turned into a cosmopolitan historical port city.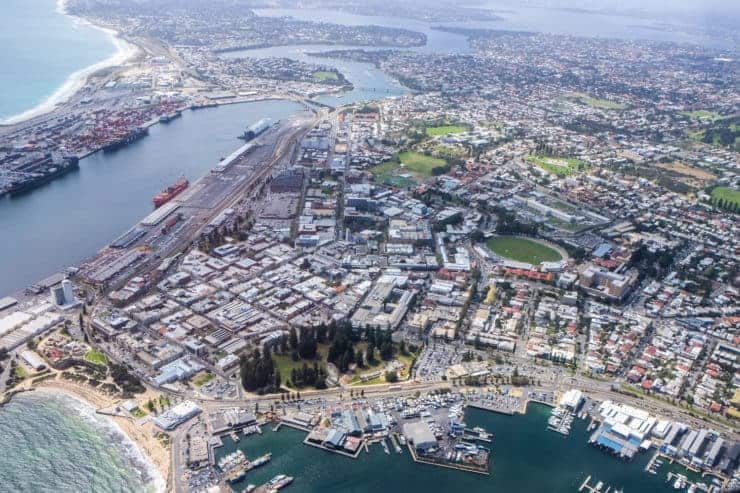 A great introduction to the history, culture and quirky corners of the city is with local, Rusty Creighton from Two Feet & a Heartbeat who runs an insightful tour of Fremantle. I learnt that Freo is the place where you dine in reformed dockworkers' cottages and warehouses, sleep in boutique hotels set in former sea cargo crates and brunch, market stroll and listen to live music in heritage hideouts (the largest collection of such buildings in Western Australia).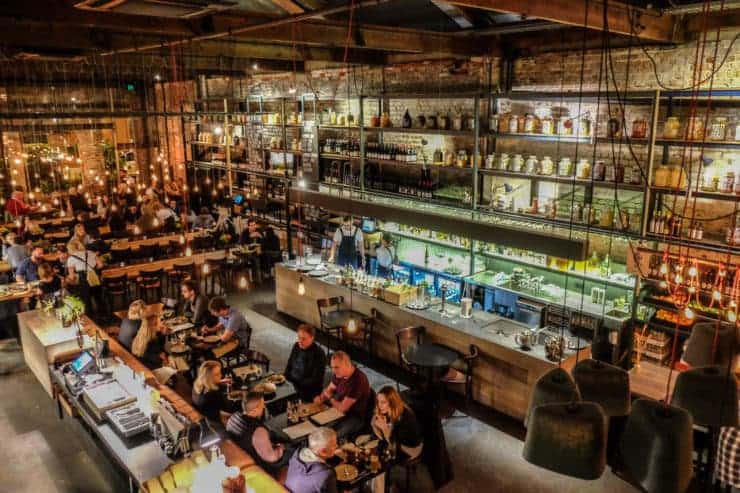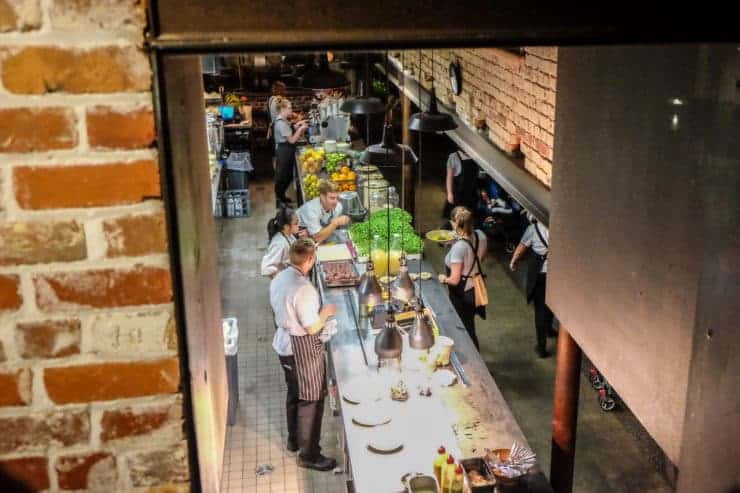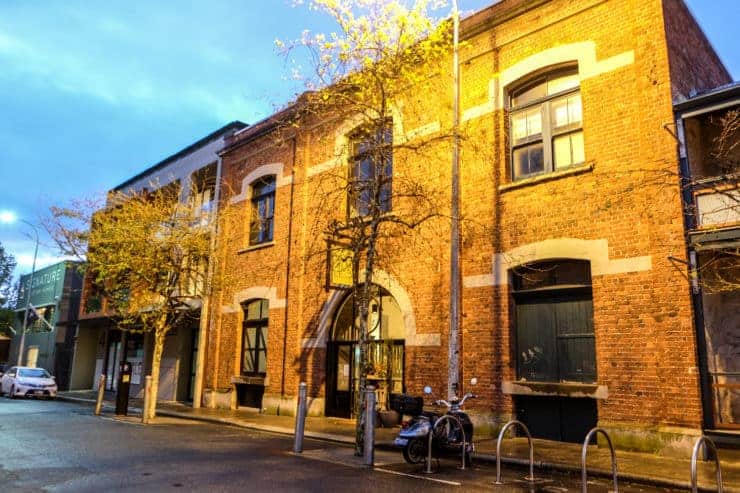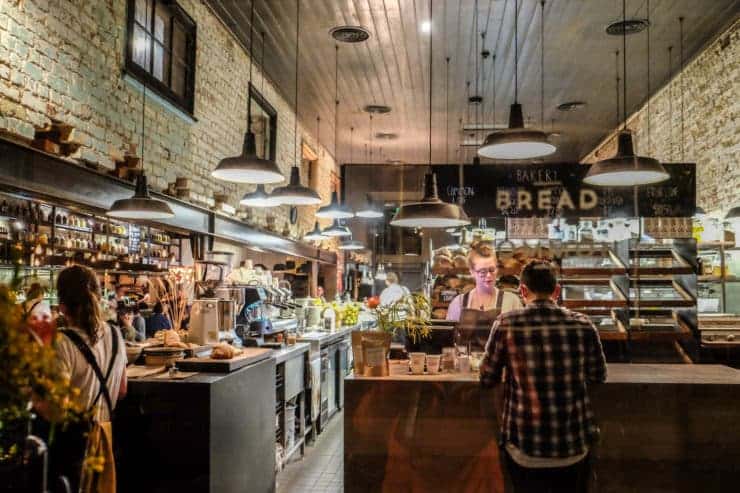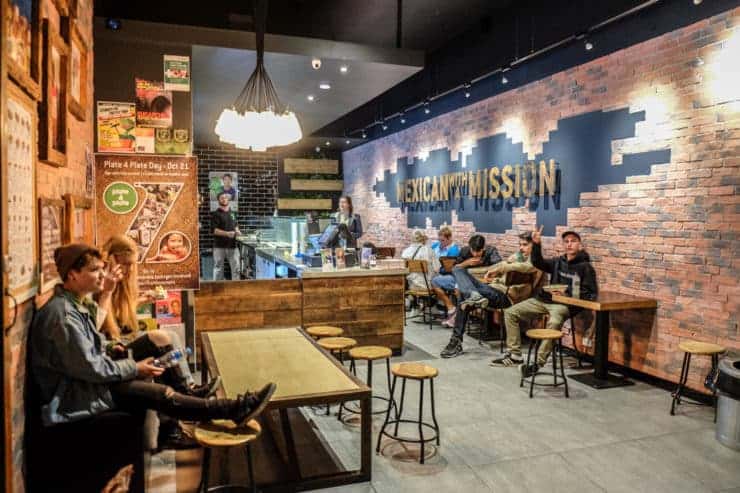 Highlights in Fremantle include the grandfather of all markets – the 1897 Victorian-era heritage building of Fremantle Market that is the area's vibrant Friday-Sunday social affair with over 150 stalls. Hone in on the wonderful smells of the fresh produce and flowers and buy everything from souvenirs to antiques.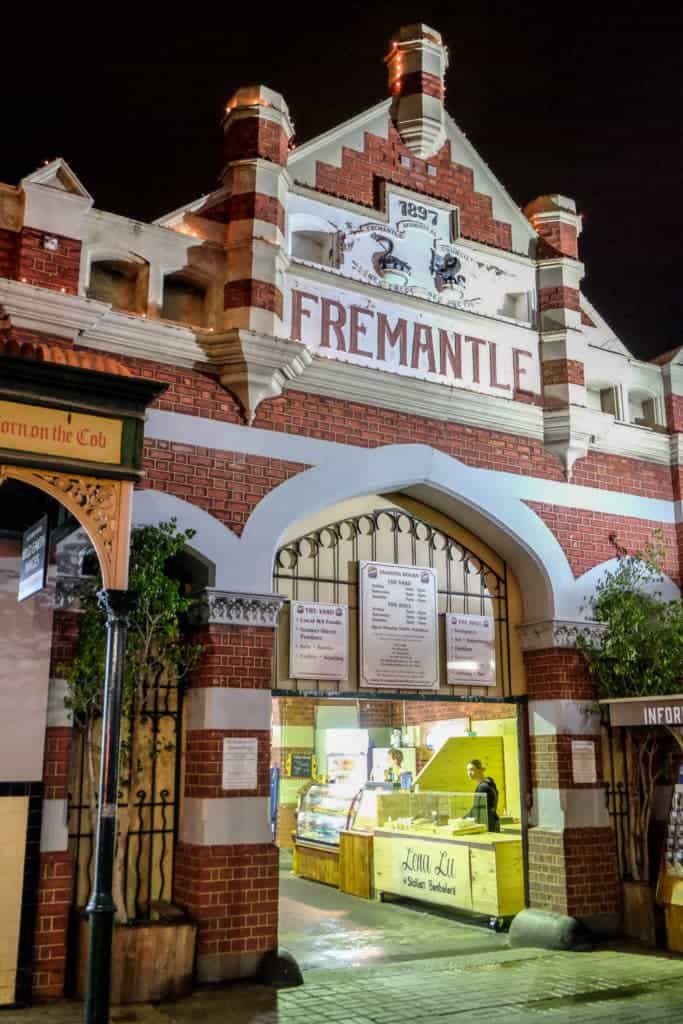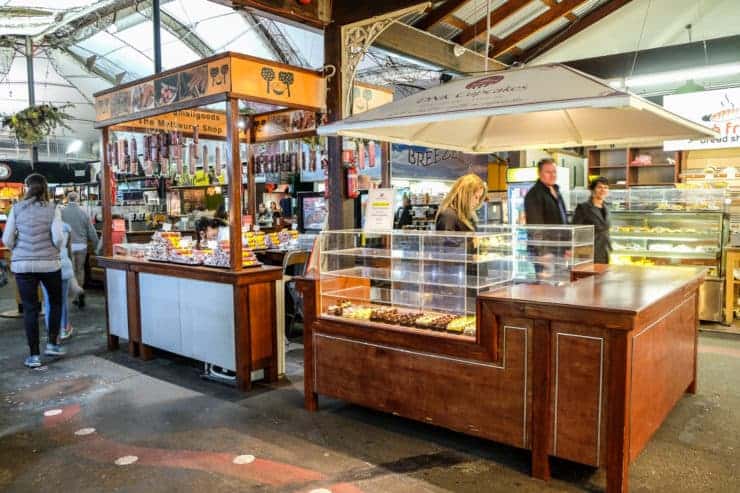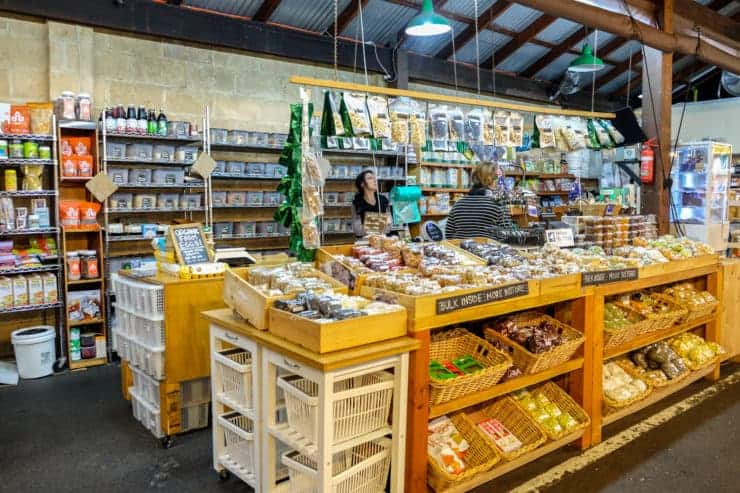 There's also the B-Shed Markets in Victoria Quay (where you leave the mainland for Rottnest Island). Here you can shop and dine is a former cargo store that's been around for nearly 100 years.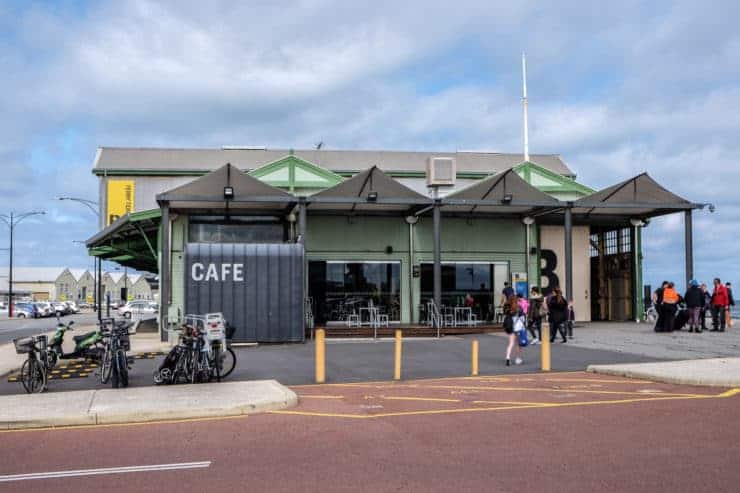 Then there is the National Hotel, once a shop and then a bank before being turned into a hotel in 1886. After being partially destroyed by fire in 1975, it underwent significant restoration in 2013 and re-opened as a modern bar and restaurant space, retaining its hold as one of the most historically important and most loved buildings in Fremantle.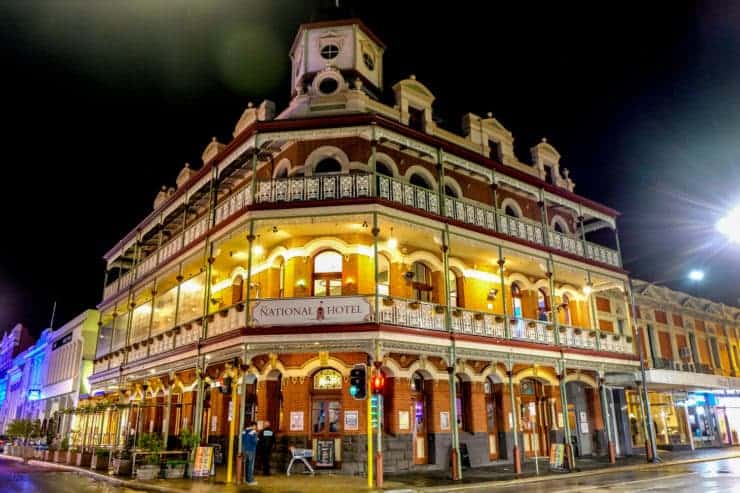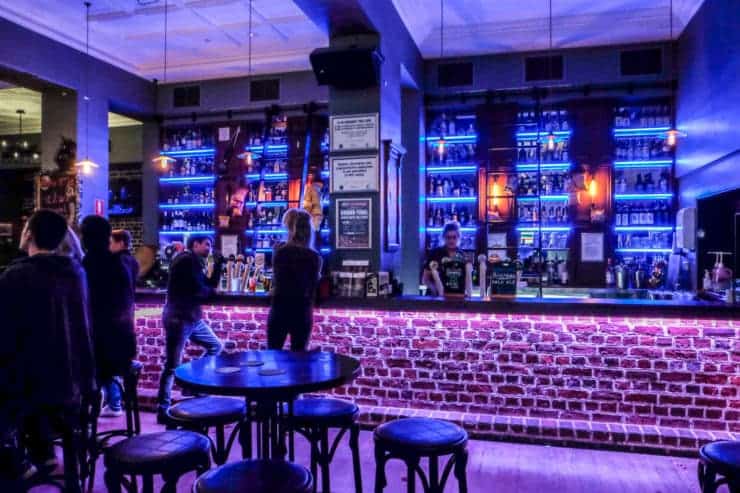 Rusty also gave us a low down on the craft beer scene which has boomed here, with pubs like Sail and Anchor and Monk Kitchen sitting opposite one another. The star of the show is undoubtedly the Little Creatures Brewery at the Fishing Boat Harbour. This 'open' brewery with visible cellar door has been built within a huge converted boat shed, drawing in the hop-loving crowds and locals sampling their hometown brews.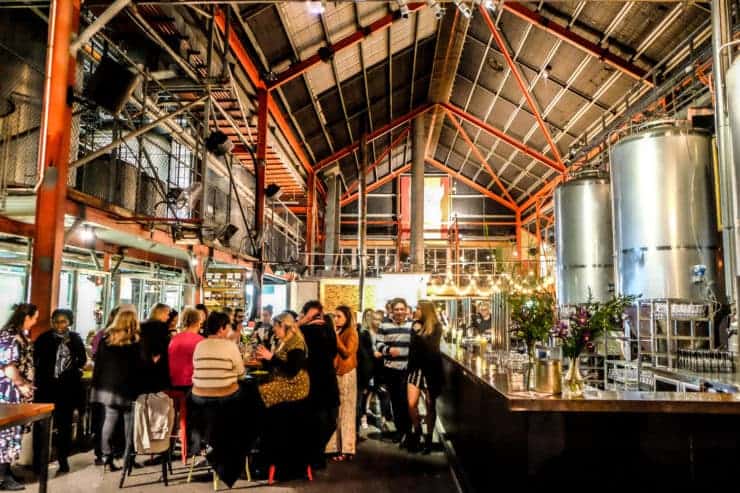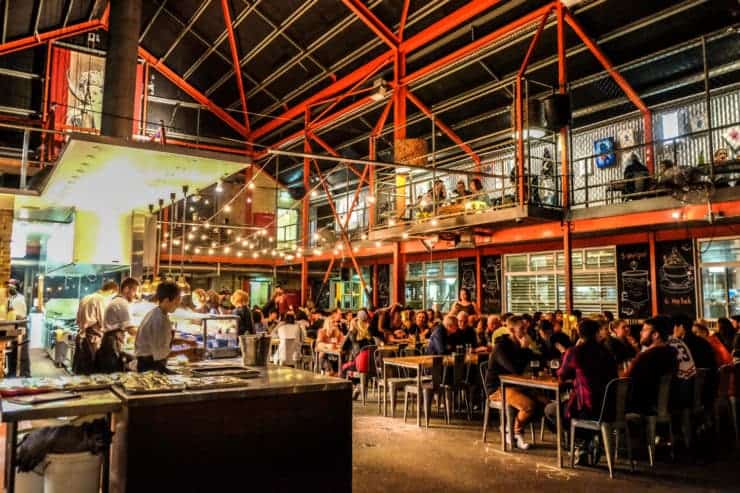 No artistic hub is complete without the staple supply of coffee houses, a varying choice of good coffee in Fremantle found neatly aligned on the aptly named 'Cappuccino Strip' which is on the South Terrace (from Bannister Street to Fremantle Markets).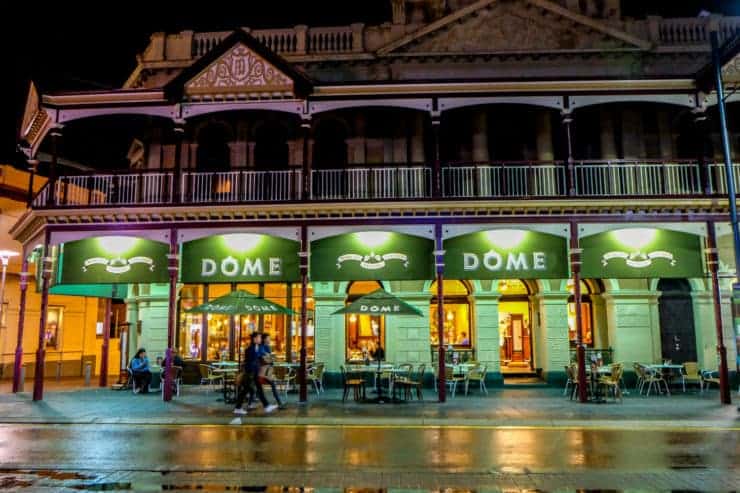 The local order is a 'long mac topped up', if you really want to fit in, with coffee from Dome, Salted Board, Dark Star and Milk Belly Café cited as being some of the best. The top brunch spot is the Attic whose hip wooden interior and picture perfect menu perfectly sums up the Fremantle spirit.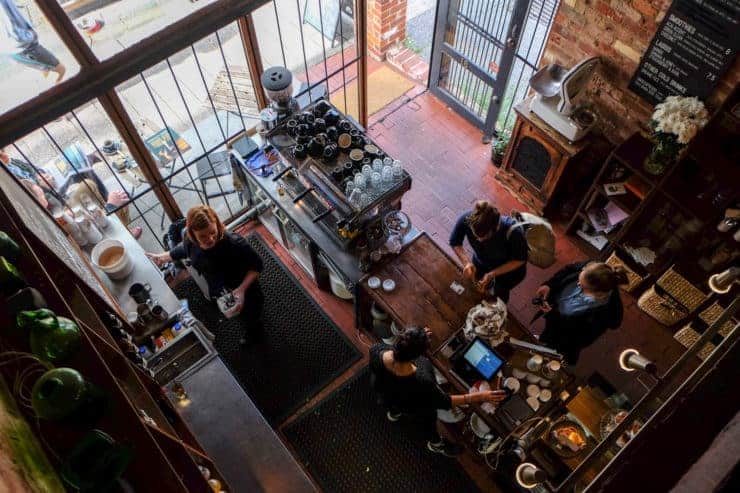 Visiting Perth deconstructs your misconceptions of a city that was once under developed and a city in the shadow of others throughout Australia. Just a few days here is all you need to see it an emergent hub and a pivotal jumping base from which to explore Western Australia (WA) – one of the most untouched and pristine regions in all of Australia.
Things to Know:
Hotels and Hostels in Perth:
The Alex Hotel in Perth is a creative space right in the very heart of the city and in walking distance to the creative highlights and foodie hangouts.
There are also many hostels in Perth – in the city centre, alongside 'backpacker resorts' and lodges with swimming pools hostels on popular coastal areas such as Cottesloe and Scarborough Beach.
Hotels and Hostels in Fremantle:
The Hougoumont Hotel Fremantle epitomises 'affordable luxury' and is a boutique hotel just five minutes walk from the 'Cappuccino Strip' and the very centre of everything. Named after the last convict ship that transported convicts to Australia and situated on Bannister Street, where those new arrivals began a new journey.
Fremantle YHA Prison is a place of long history – a modern hostel set within the World Heritage-listed former Fremantle Prison built in the 1850's.
Getting Around Perth and Fremantle:
A CAT bus service (visitfremantle.com.au) and 25 minutes train from Perth. Tram tour, or easy to explore by foot.
Perth Luxury Tours specialise also in small, private customised tours including inner city, Fremantle, Kings Park, Swan Valley, Pinnacles and Margaret River.
Further Information on Planning a Trip to Perth:
Visit the Western Australia tourism website and VisitPerthCity.com specifically for city exploring and Perth's surrounding neighbourhoods and sites.