Disclaimer: This post contains affiliate links to handpicked partners, including tours, gear and booking sites. If you click through or buy something via one of them, I may receive a small commission. This is at no extra cost to you and allows this site to keep running.
There are plenty of things to do in Stellenbosch, South Africa that shows how the heritage-filled region is more than just home to world-renowned wines.
South Africa is a country that is, quite often, devastatingly misunderstood. While defined by its two cities of Cape Town and Johannesburg, South Africa is also a stage for one of the world's most exceptional and award-winning wine regions – Stellenbosch.
Said to be the most historically preserved town in South Africa, Stellenbosch is where old Dutch-Colonial history is infused with energetic University town vibes ­– a heritage-filled, vibrant centre of a mountainous nature basin filled with dozens upon dozens of vineyards and wine estates that stretch for miles.
As a pivotal base from which to travel to the Western Cape, it is soon clear that there is more to the region than just your standard wine tasting experience, extending to culinary and cultural offerings which I've pulled together in this Stellenbosch guide.
While many day-trip here from Cape Town, Stellenbosch is a stand-alone destination for a multi-night stay, where you can either use the town as your base or stay in one of the estates overlooking the orchards and flanked by peaks.
With trips to Cape Town factored in, the 'Food & Wine Capital of South Africa' was my main base for a week of indulgence, culture and adventure combined. Here's how you can do it too.
The Things to Do in Stellenbosch
Visit Historical Stellenbosch Town
A short 50km from Cape Town, Stellenbosch is the second-oldest town in South Africa, founded in 1679 by Simon van der Stel who was the late governor and father of wine agriculture in the Cape Colony. Peaceful oak tree-lined avenues are filled with Dutch, Georgian and Victorian architecture (including South Africa's oldest hotel, Oude Werf), boutique stores, bistros and bars, and interlaced with public artworks.
New enterprise gives the town an edgy vibe to its old roots. Blue Crane Coffee is more than a coffee shop – it is a coffee 'lab' and roaster combined. Love Wine Studio brings a variety of leading wineries together in a chic space. De Warenmarkt is an 18th-century historical building in the cultural district awash with all manner of feasts and fares, including meats, a juice corner, and an Oyster Bar.
In Stellenbosch town you will also find boutique clothing stores, art galleries and outdoor art sculptures, intertwining old architecture with public spaces and the historic pavements. One of my favourites was the 'Can we Talk for a Minute' letter and found objects boxes.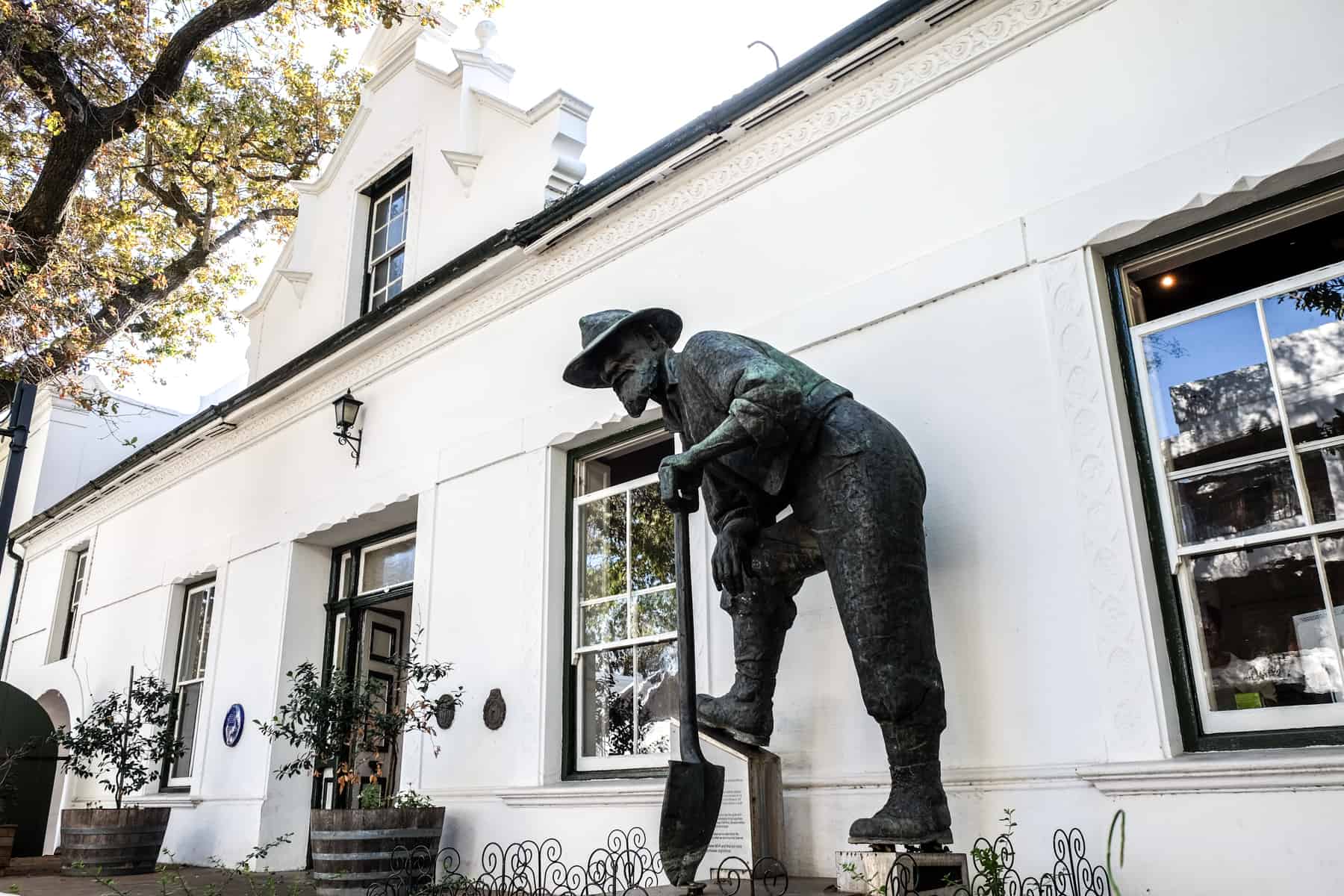 Where to Go Wine Tasting in Stellenbosch
Without a doubt, wine tasting tops the list of all things to do in Stellenbosch. Rich soils, rainy winters and warm summers provide the perfect terroir for the cultivation of first-class wines, which is what Stellenbosch is predominantly known for. With so many wineries to choose from it can be hard to narrow down which ones to visit. However, there's more to wine tasting here than the standard swirl, smell and spittoon style.
Stellenbosch is home to unique wine and food pairings, estates that invite you to enquire with an adventurous spirit, and restaurants on-site with an international mix or a quirky twist on South African cuisine.
Stellenbosch wine tour planning means deciding on how – private, group or self-drive options – as well as where to go. Here's my pick of the estates I visited and the one special thing that makes them stand out.
Visit the Delheim Wine Estate – For Wine and Cupcake Pairing
If a Cape Malay feast wasn't enough to start the evening's wine tasting with the local winemaker, Reg Holder, we were treated to a new take on exploring the Delheim vineyard's flavours – with cupcakes.
I've always tasted wine with standard cheese or chocolate pairing boards, but the cupcake idea was an original take on combining sweet flavours. The perfect dessert, or even a fancy treat in the daytime where you can lounge in the estate's gardens with a view of Table Mountain.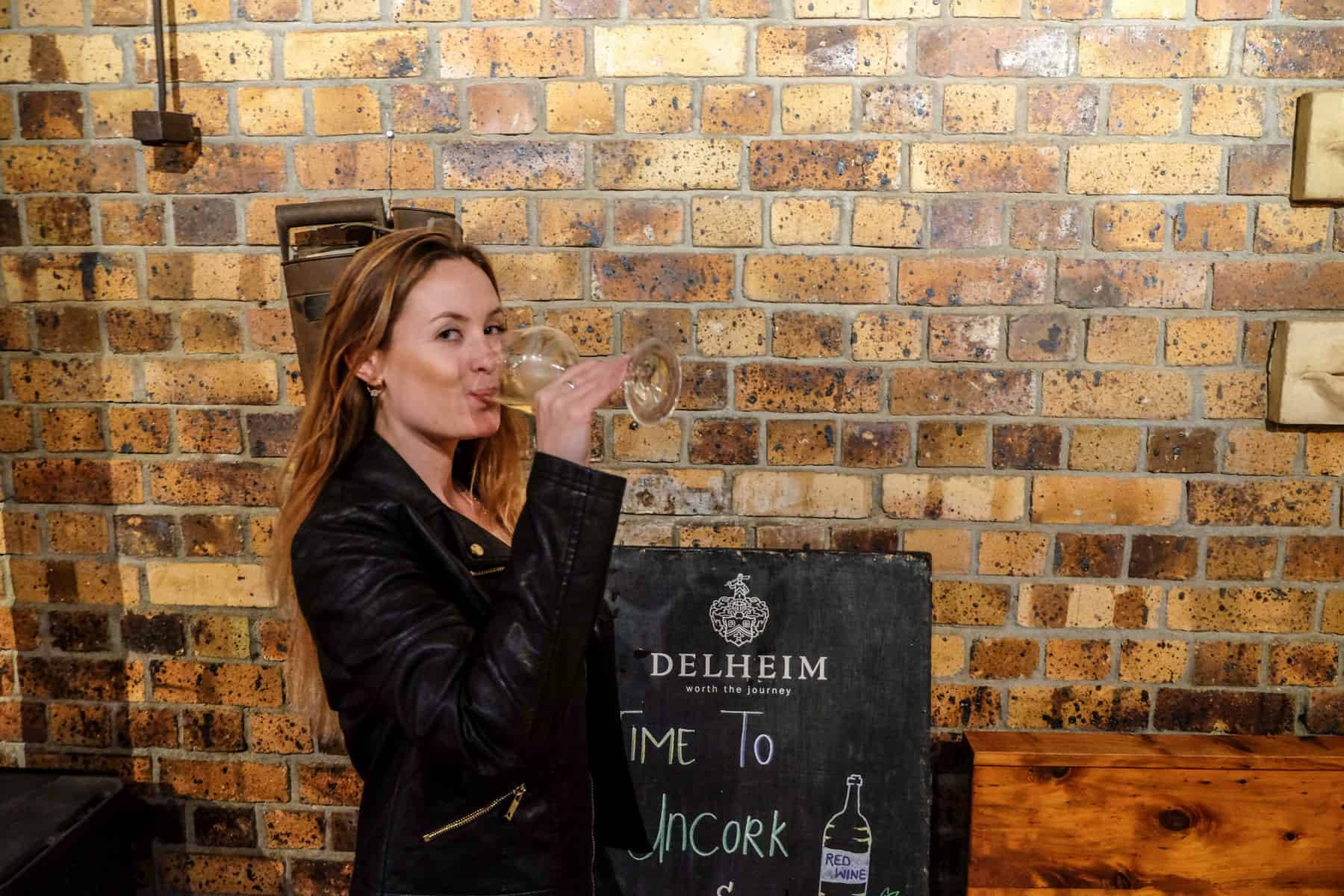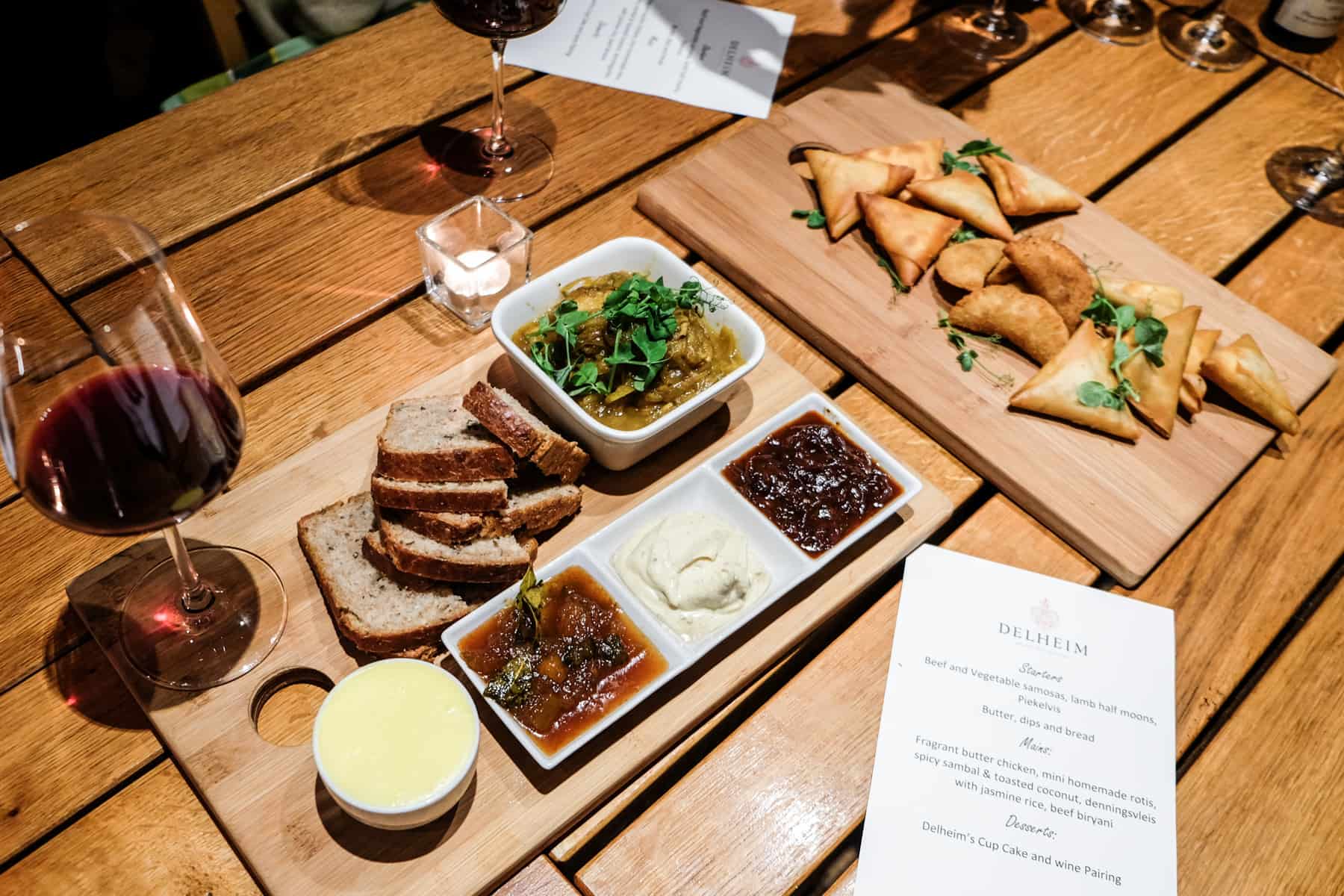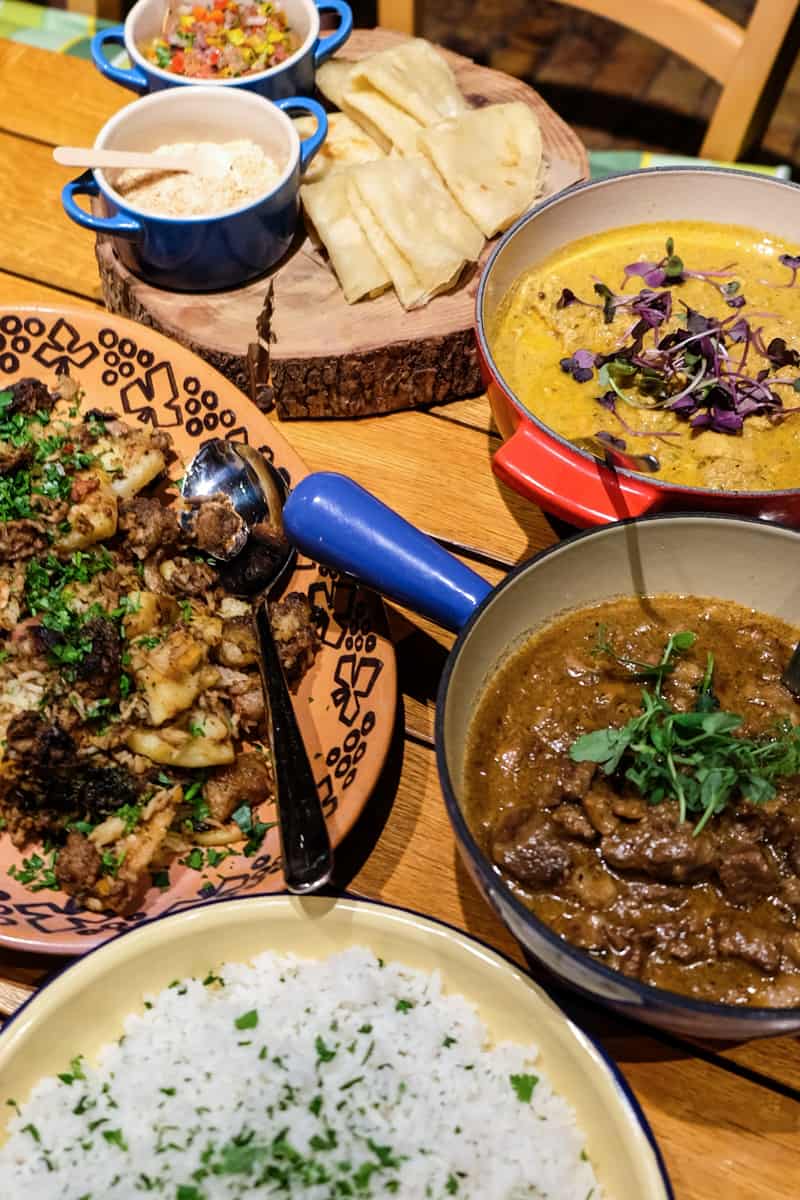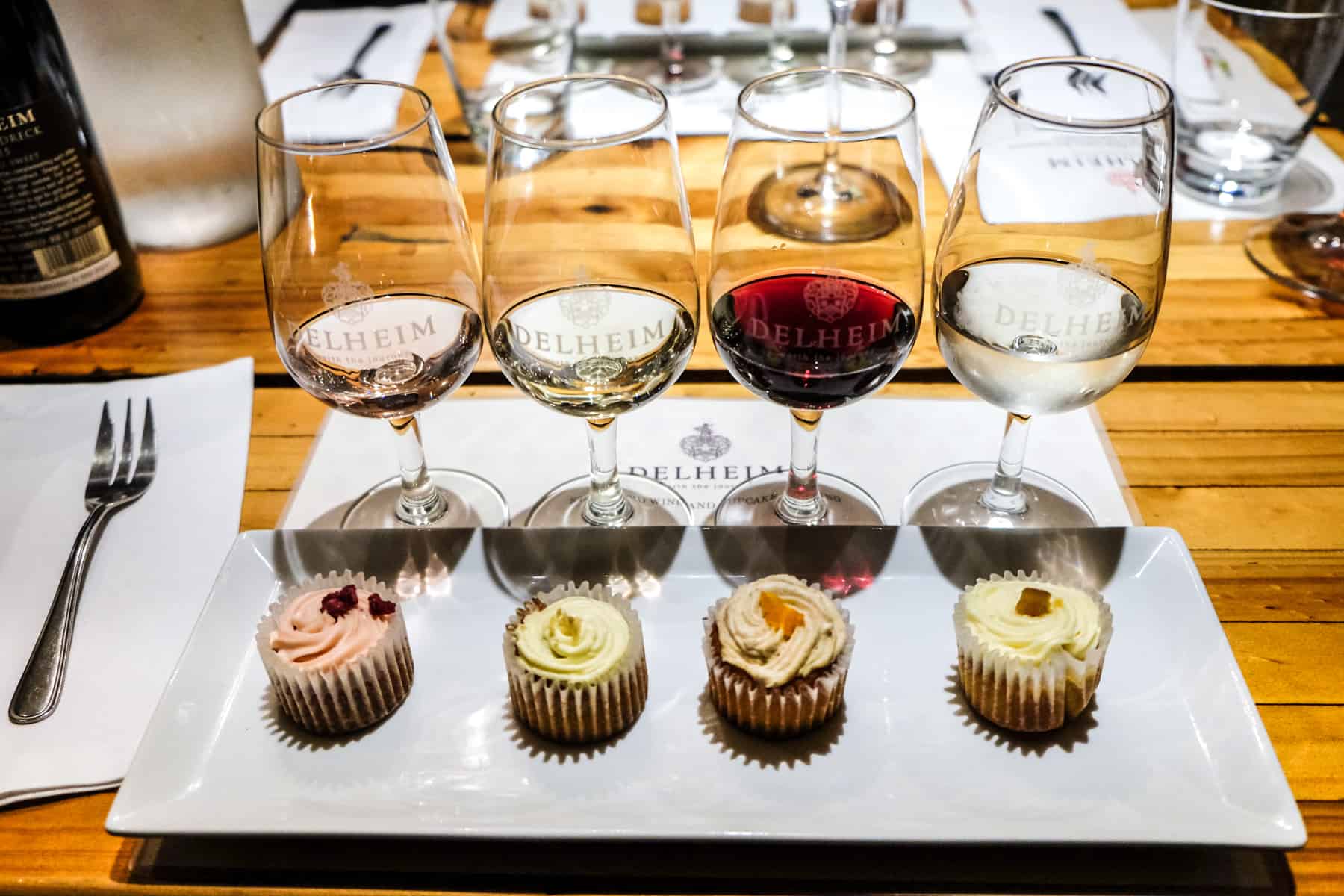 Go to the Spier Wine Farm – For Segway Vineyard Tours
Spier is a popular estate, but one of the best things about it is the fact that this 1,000-hectare estate has a lot to showcase beyond the wine-tasting room. One of Stellenbosch's oldest wine farms, its grounds are tranquil for a calming walk, even from the Spier Hotel to the Wine Tasting room, which is lined with 230 indigenous coral trees.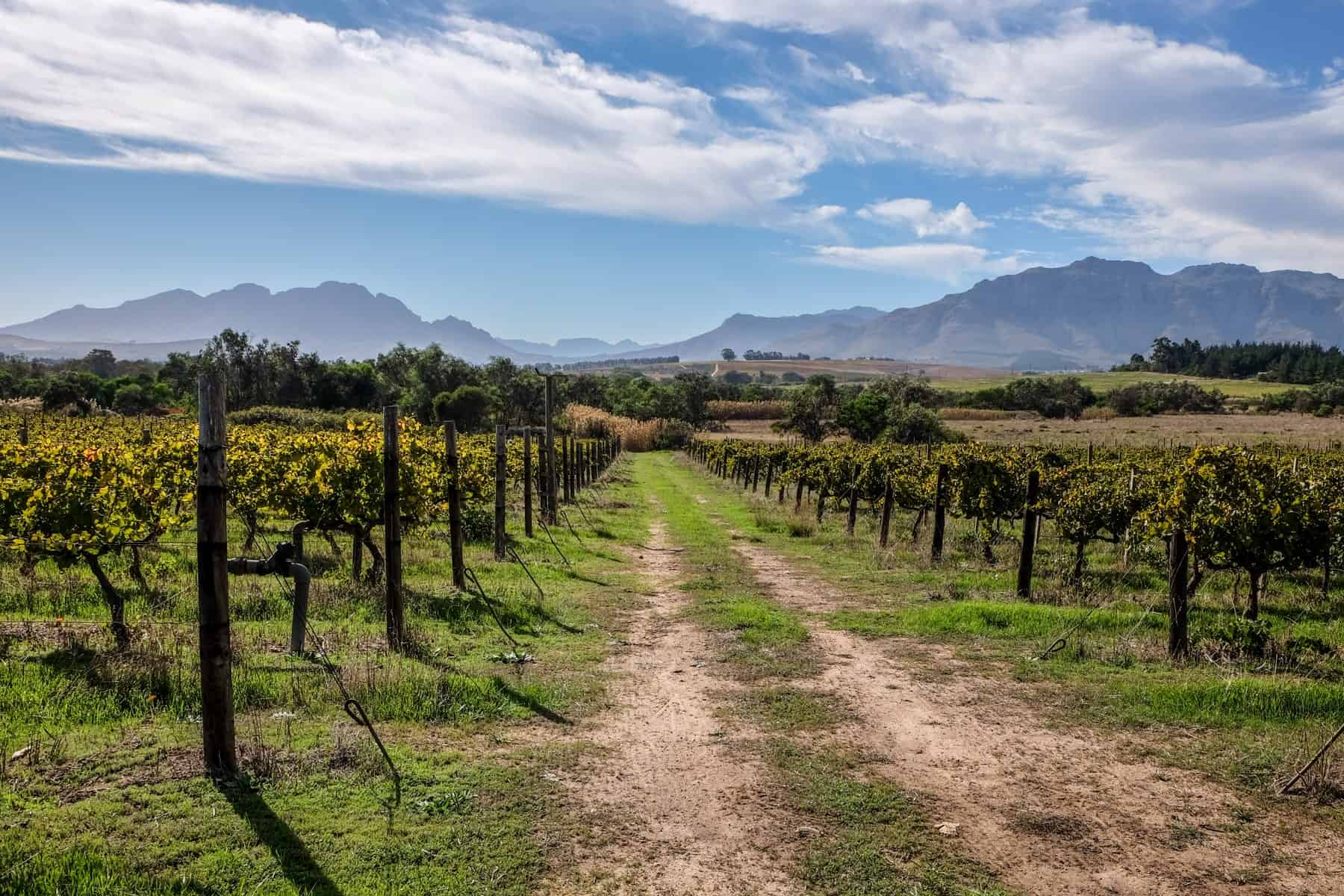 I got to tour the Spier Wine vineyards with friends on a Segway, covering more ground in a short time and kicking up some adrenalin before wine tasting Spier's awarded range of blends called Creative Block. The range is inspired by an art project that combines artworks from different artists to create something altogether different.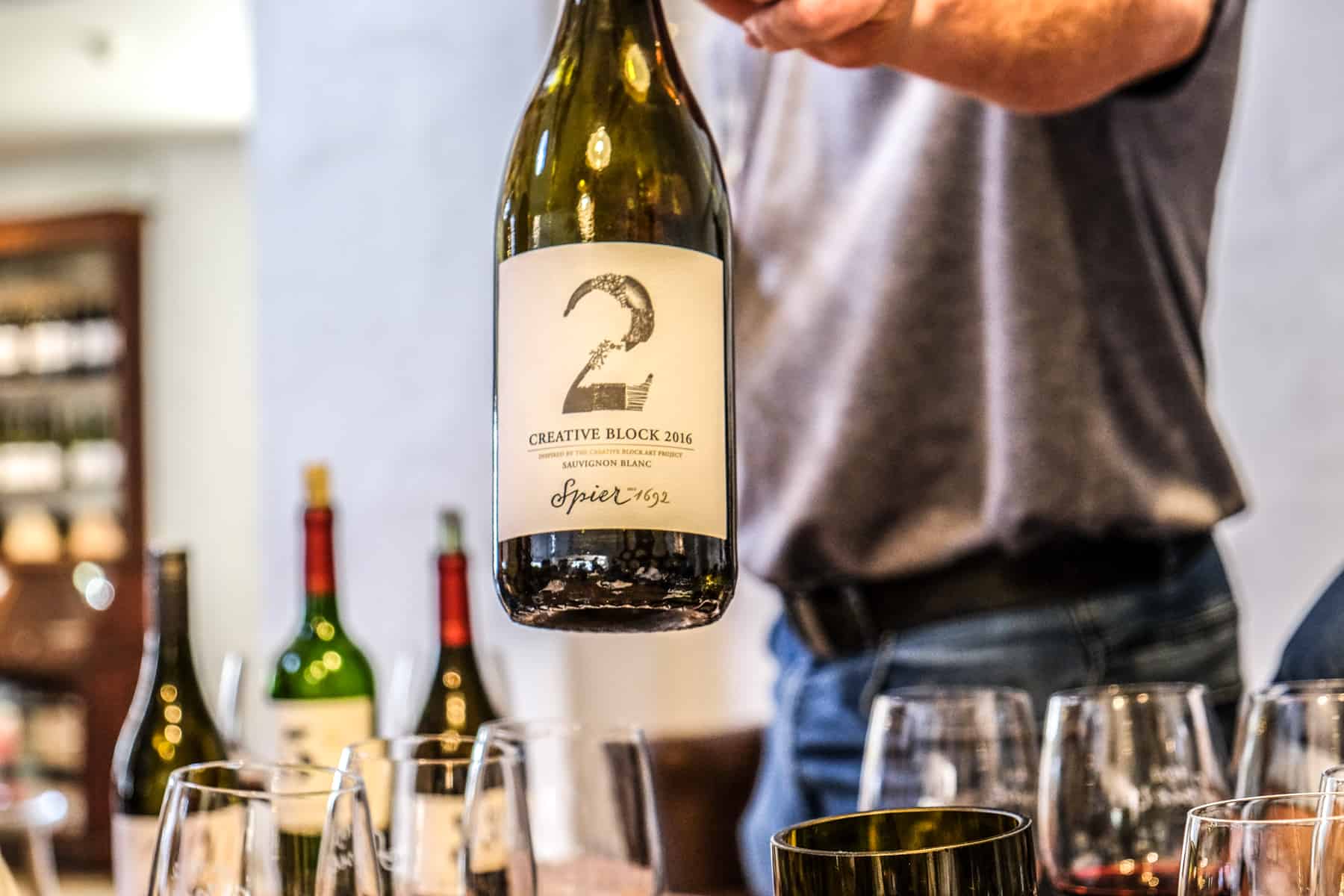 And with adventure comes a big appetite, so even if wine indulgence isn't your thing, Spier is also known for its Afro-Texan BBQ restaurant called the Hoghouse. Save a lot of space, because they also have a craft beer offering. You might need a rest in the estate's 4-star hotel afterwards.
Take a Trip to the Avontuur Estate – For Wine and Fudge Pairing
Avontuur Estate is one of South Africa's top producers of Shiraz wine, which you can sip on in the beautiful national monument of the white manor house.
Like our other estate visits, we worked up an appetite for a tasting with a long walk around the estate, with over 12 hectares of white grapes and an old-fashioned trellis system for the Cabernet Sauvignon vines that were planted in the 1980s and set to a view of the Helderberg mountain range.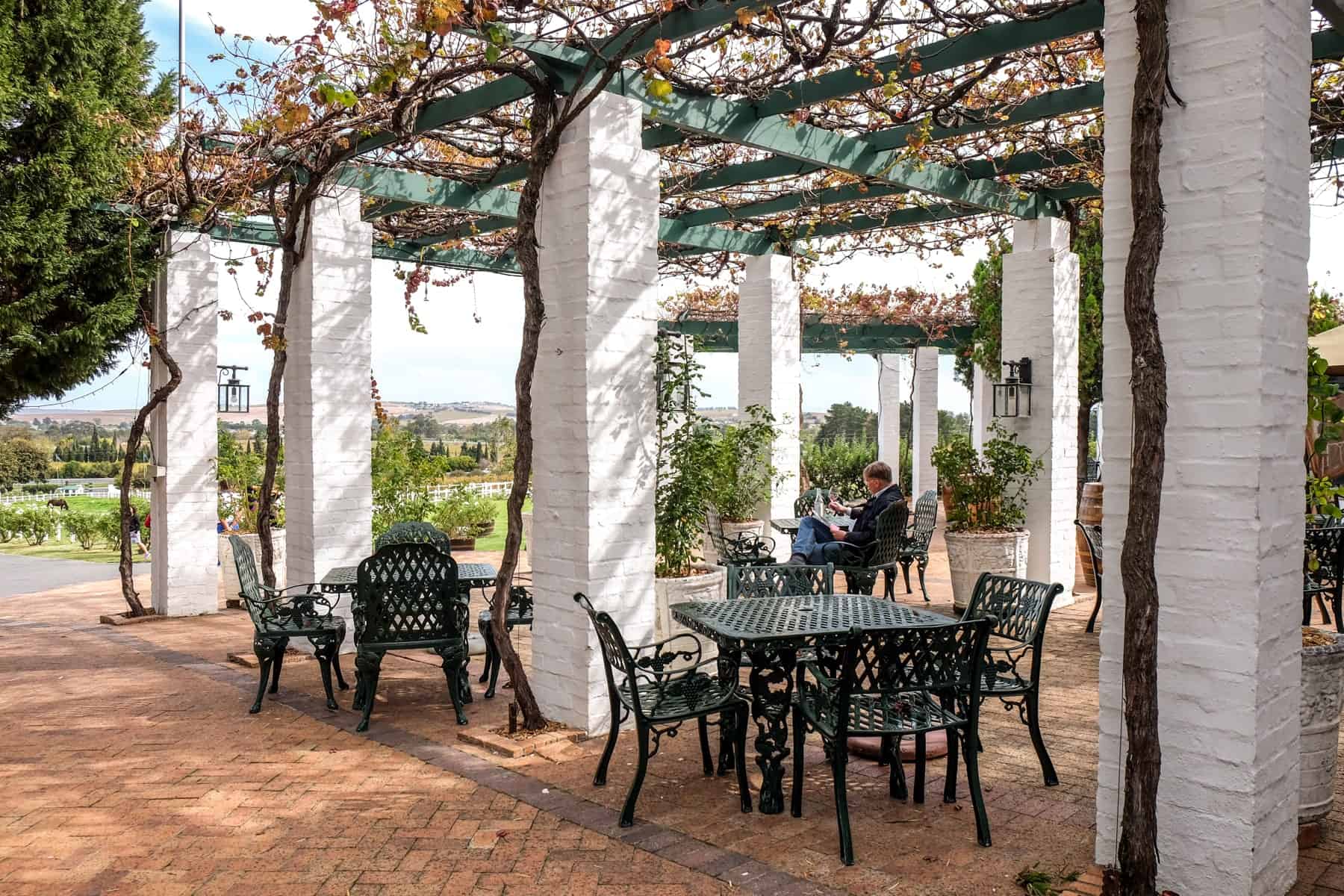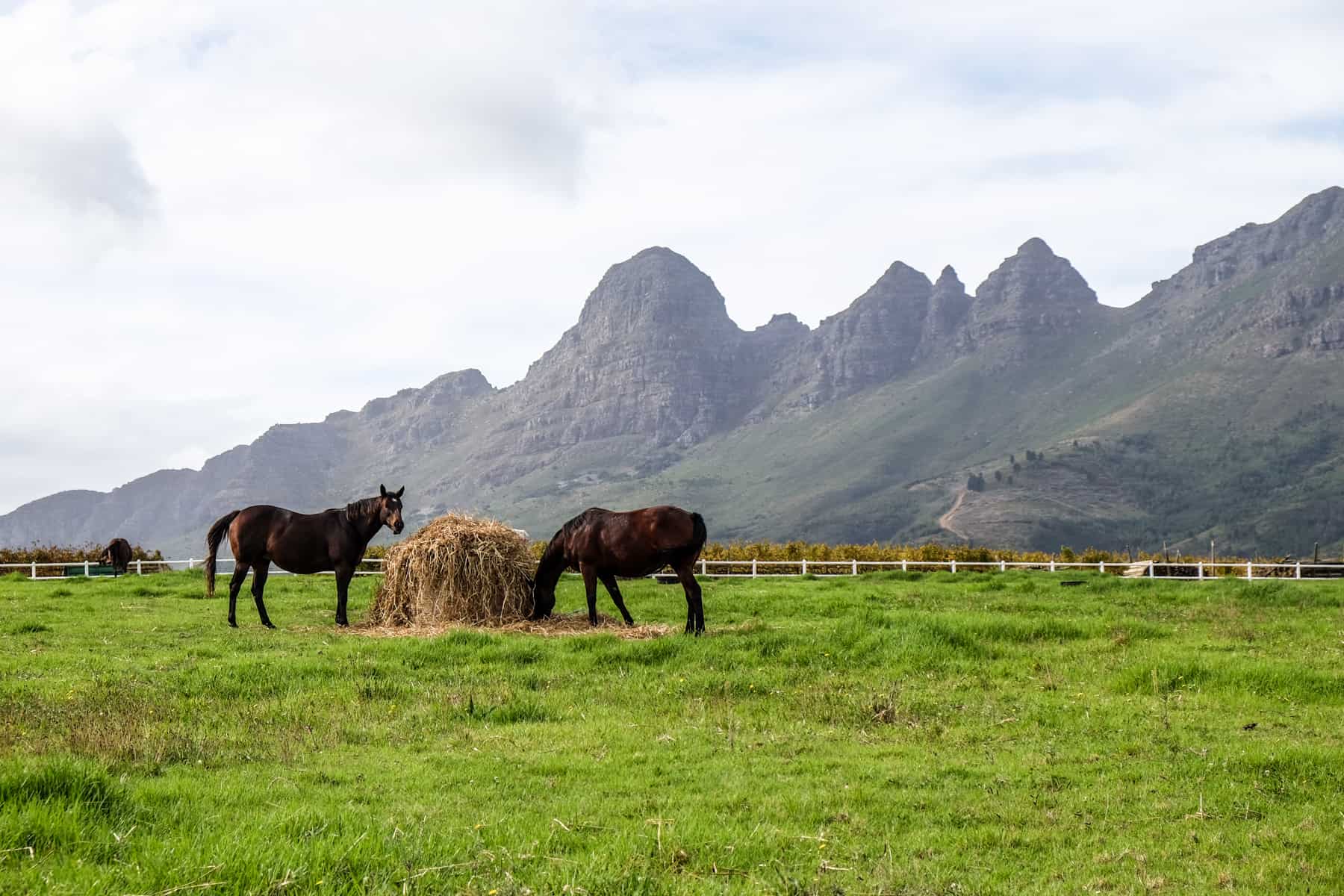 It was a good job we did since Avontuur is another estate with a unique wine tasting and pairing offering – this time with fudge and nougat, from nutty flavours to mint and caramel.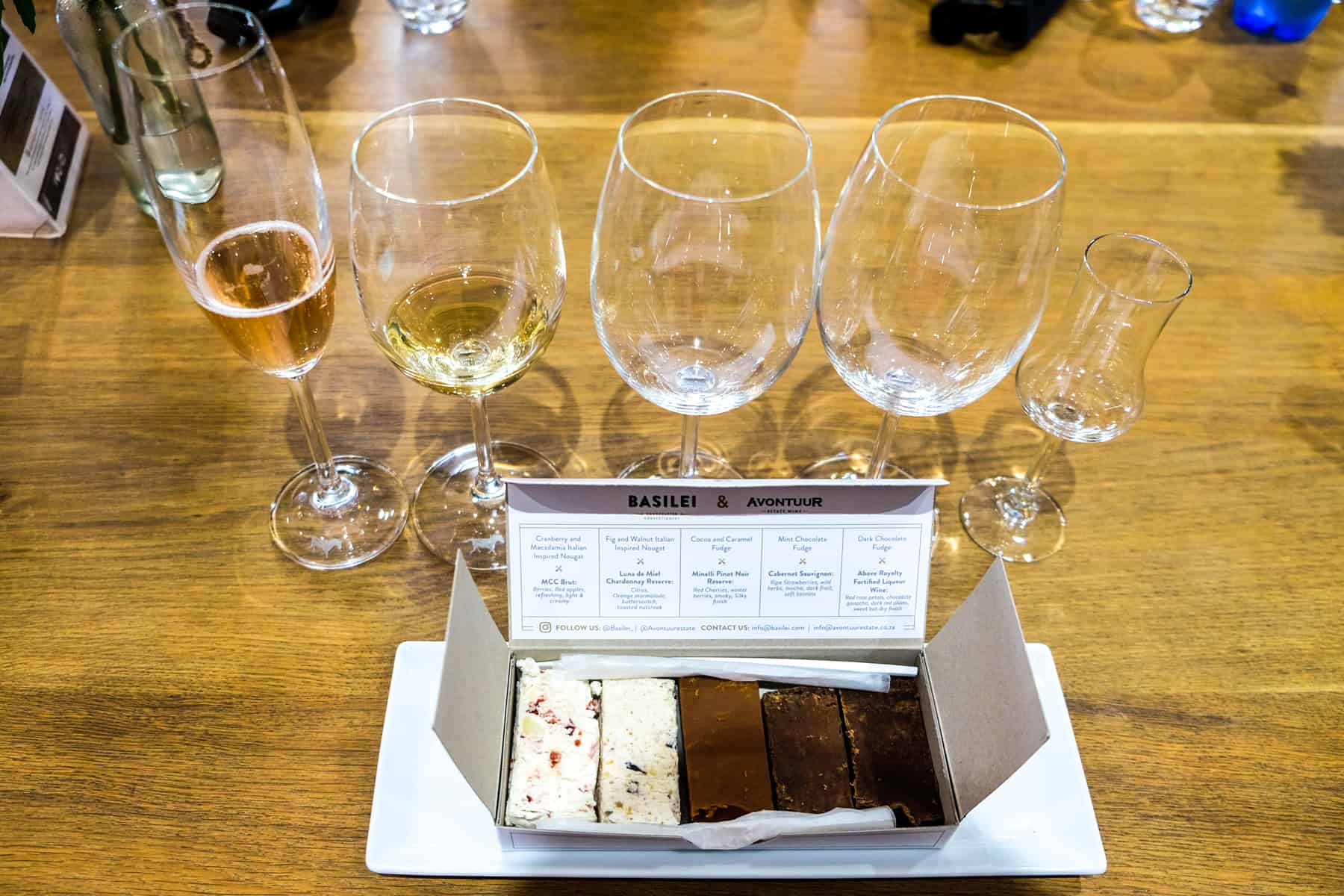 Spend Time at Middelvlei Wine Estate – For Wine Making
With a setting of seemingly never-ending manicured farmland, and a sunset stage that's one of the most colourful, an evening at Middelvlei Wine Estate was time well spent.
Not just for the braai feast, but for the hilarious fun that ensued with the friendly competition that came from winemaking – three teams mixing their varieties of Merlot, Shiraz and Cabernet Sauvignon ratios, as judged by the Momberg family themselves. A family of wine-makers since 1919, you could say they know their stuff, especially when it comes to bottling your very own blend in style.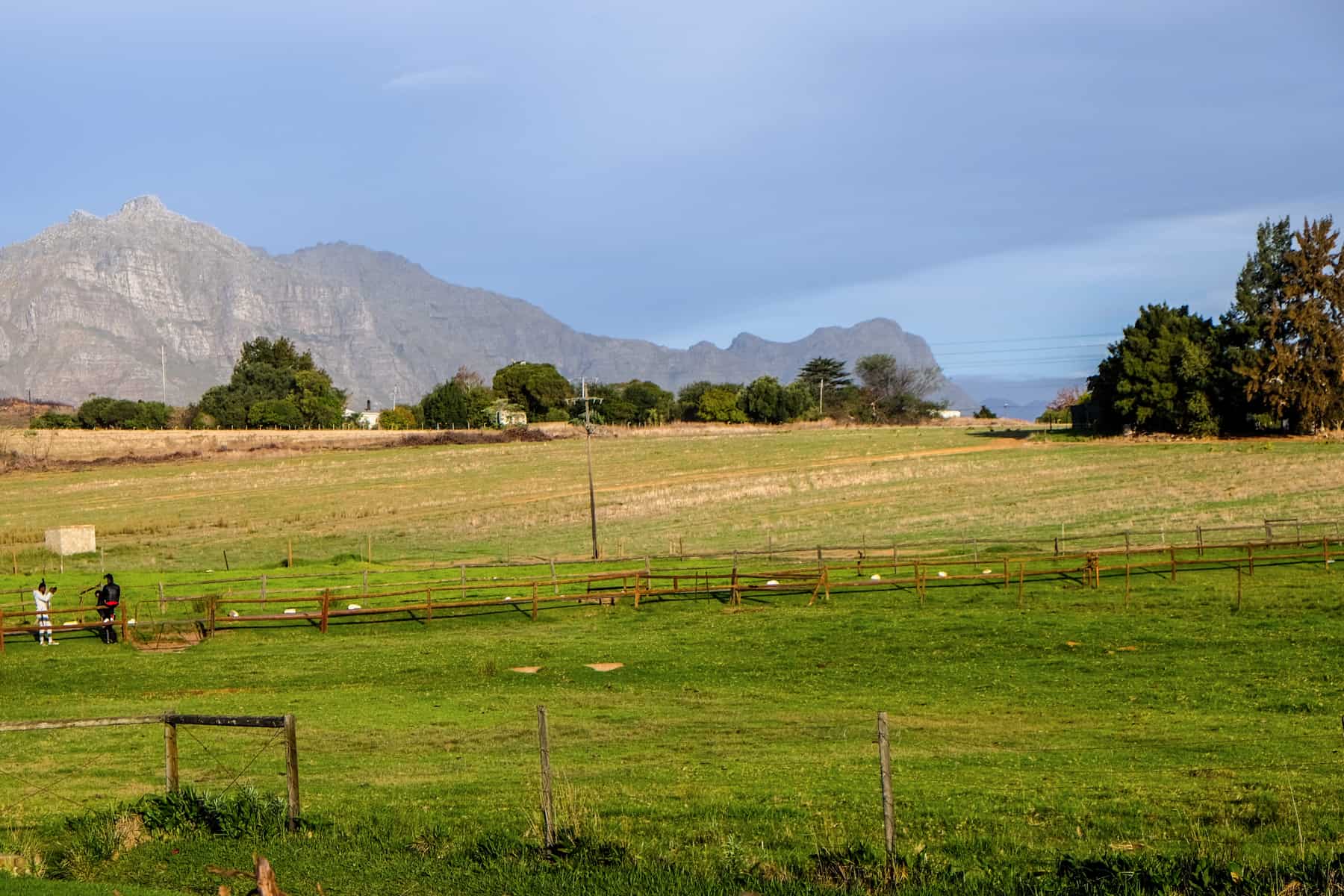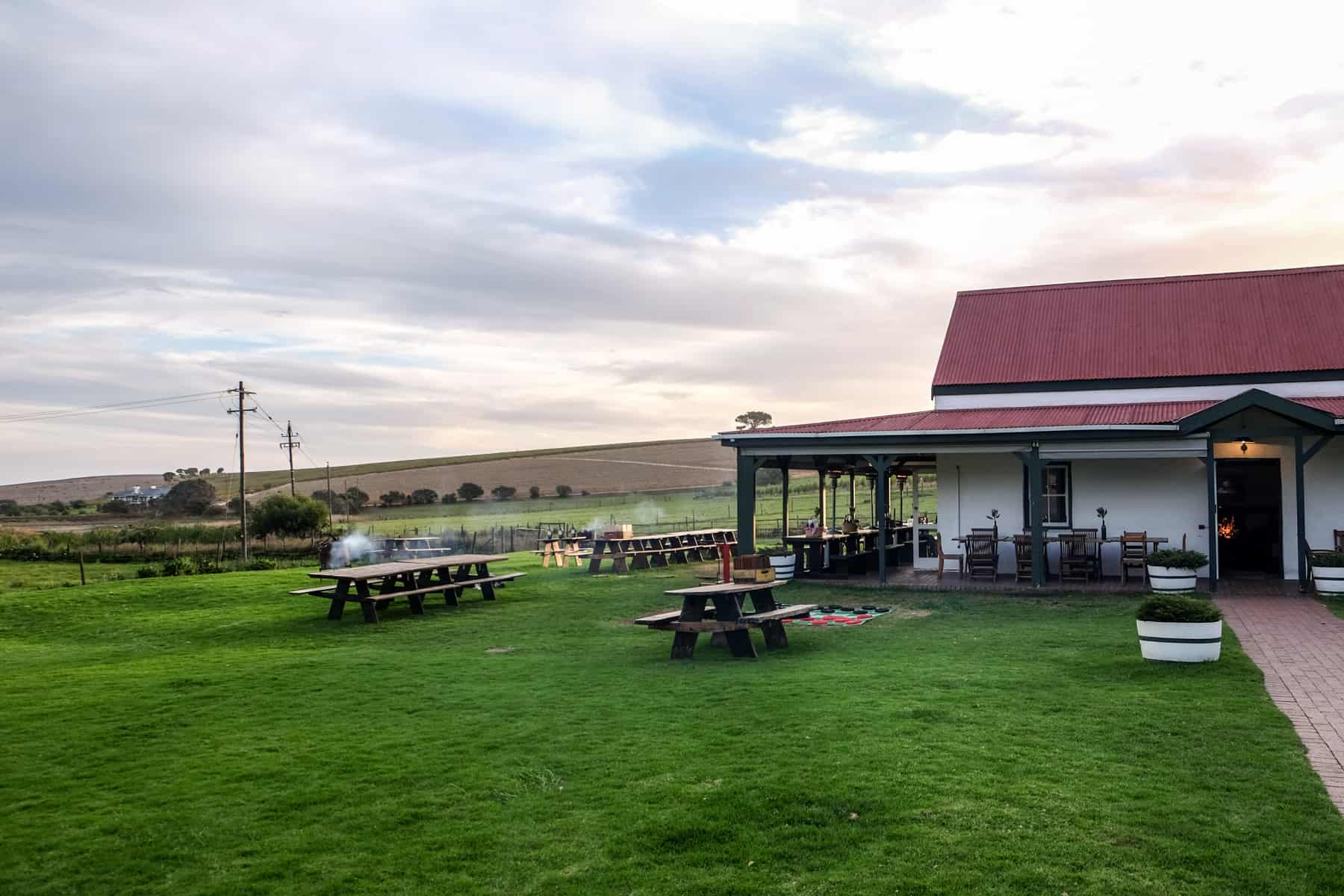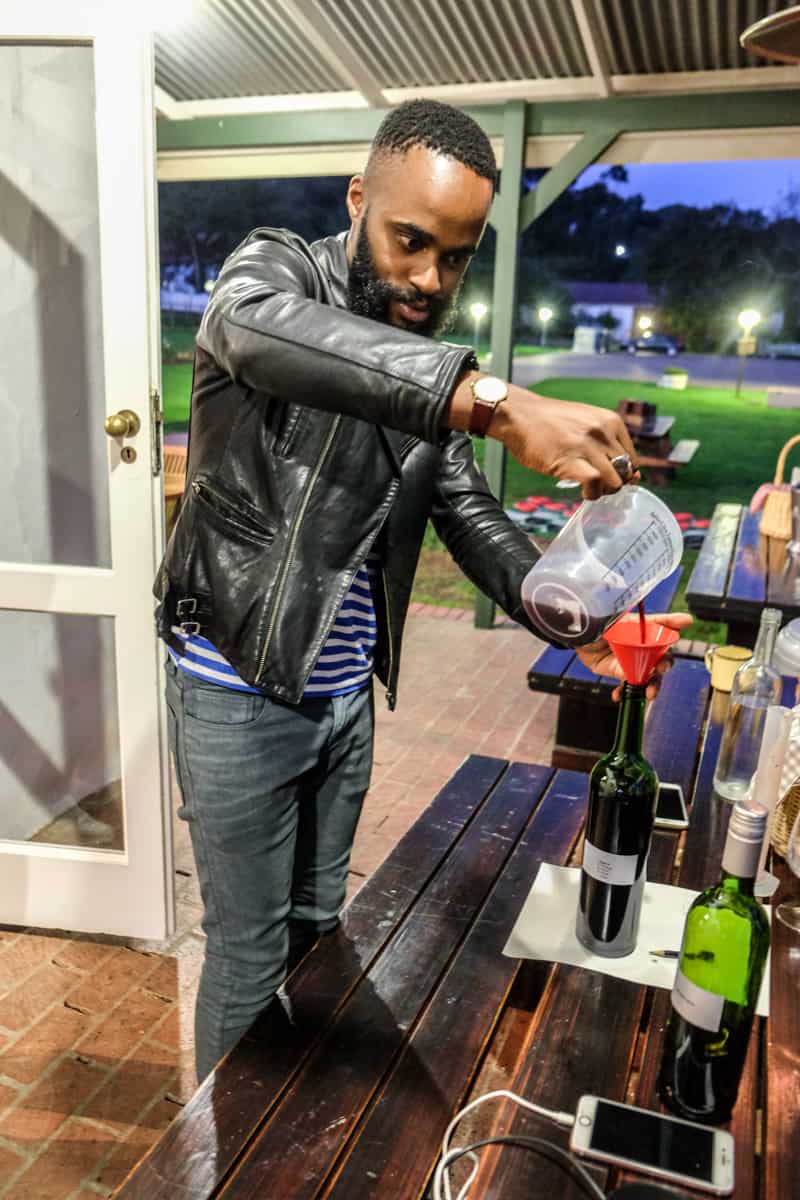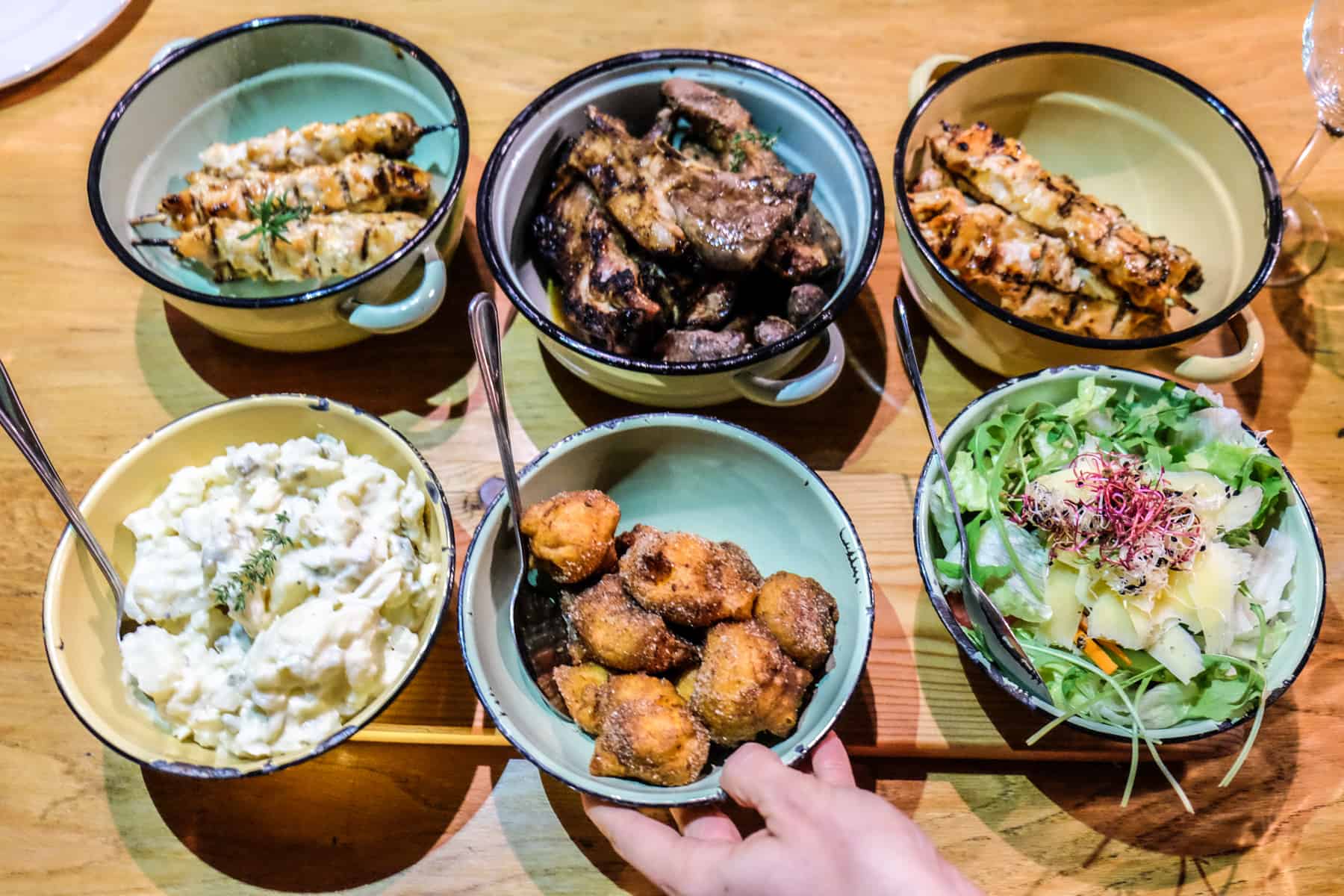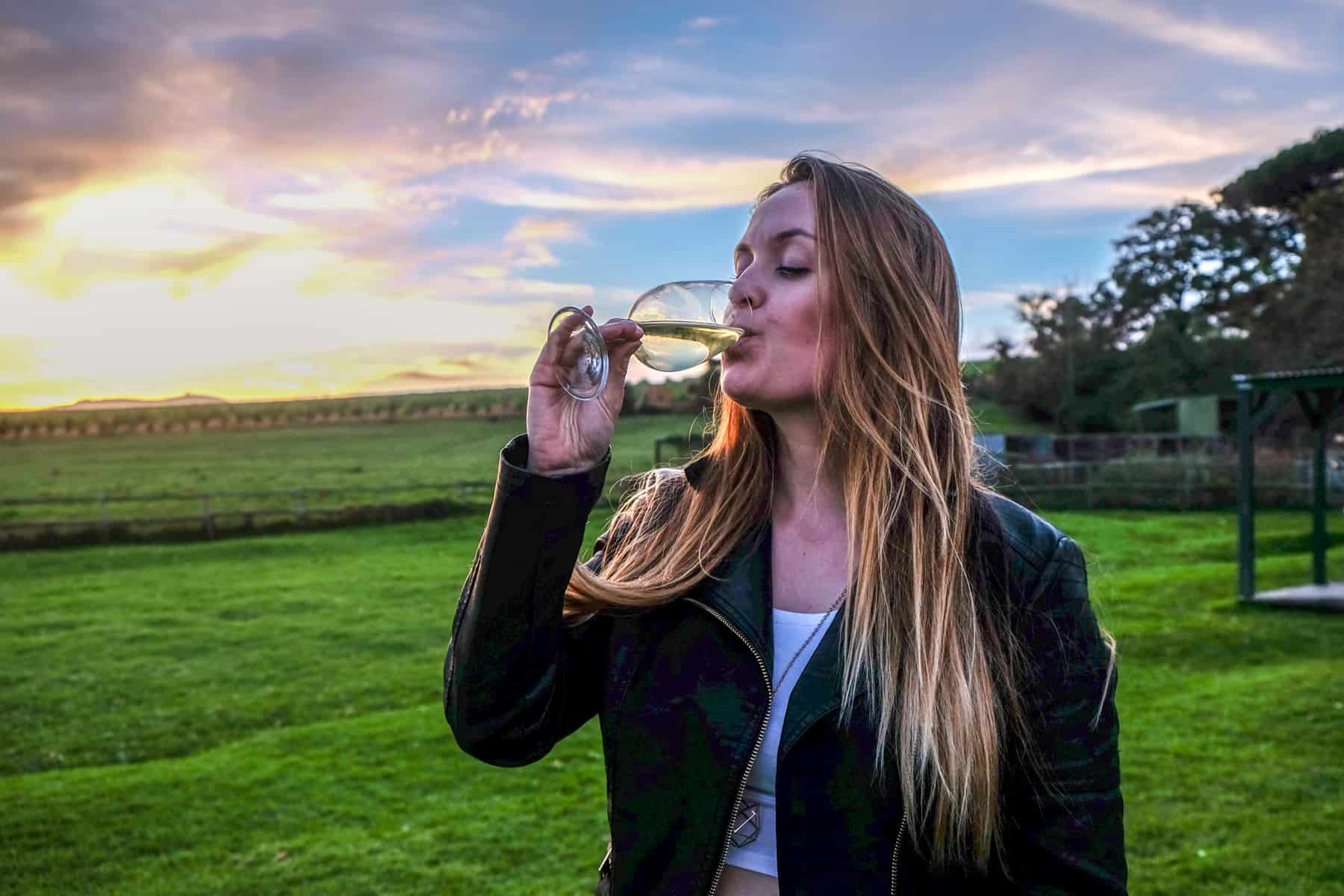 Head to Jordan Wine Estate – For a Vineyard Safari
We came to call Jordan home for a few days, in modern cabin-style rooms set within 146 hectares of farmland. The landscape appeared to spread for miles, and in layers that eventually reached the mountains. Here the vineyards lay at differing altitudes from 160 to 410 m above sea level, and face all directions.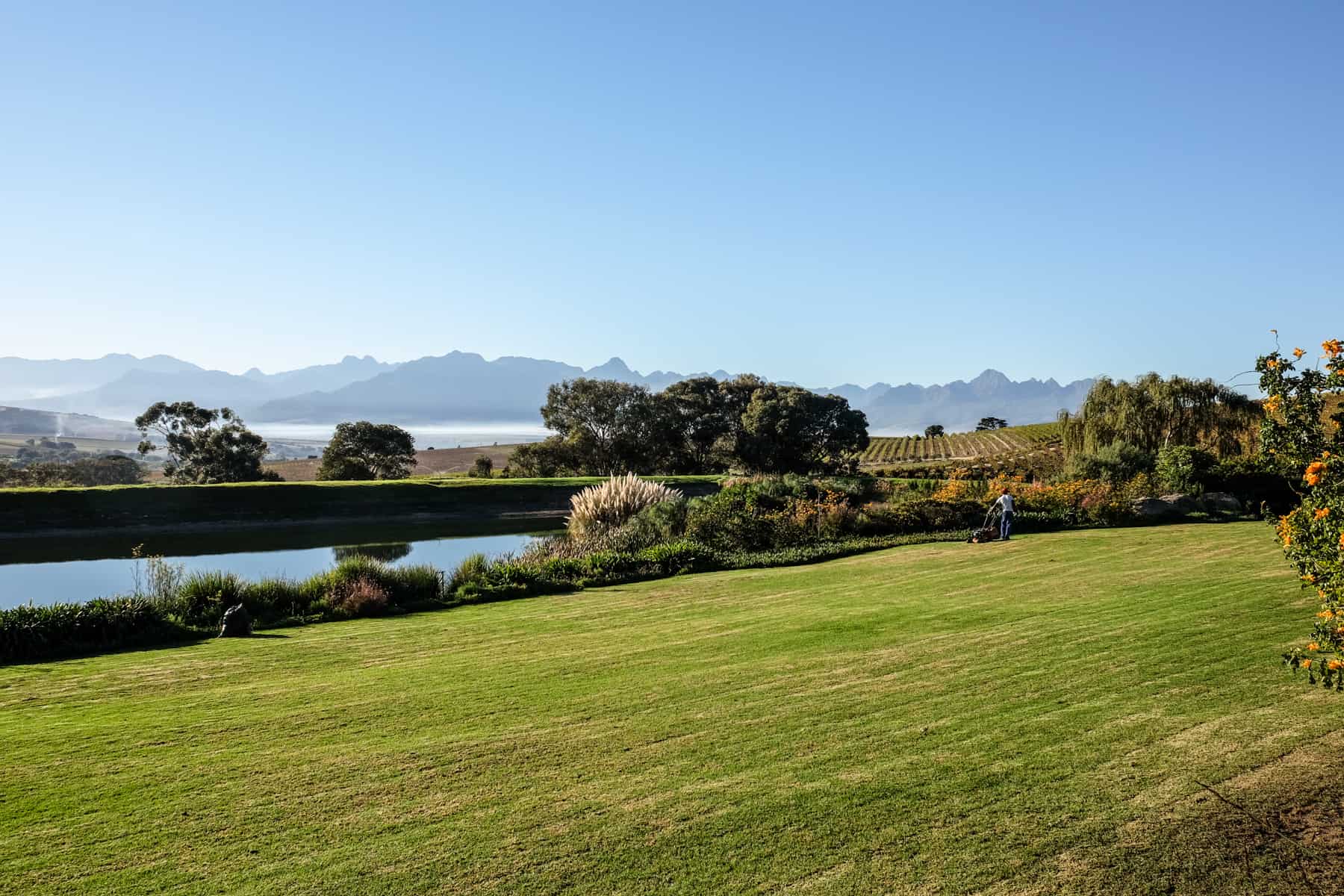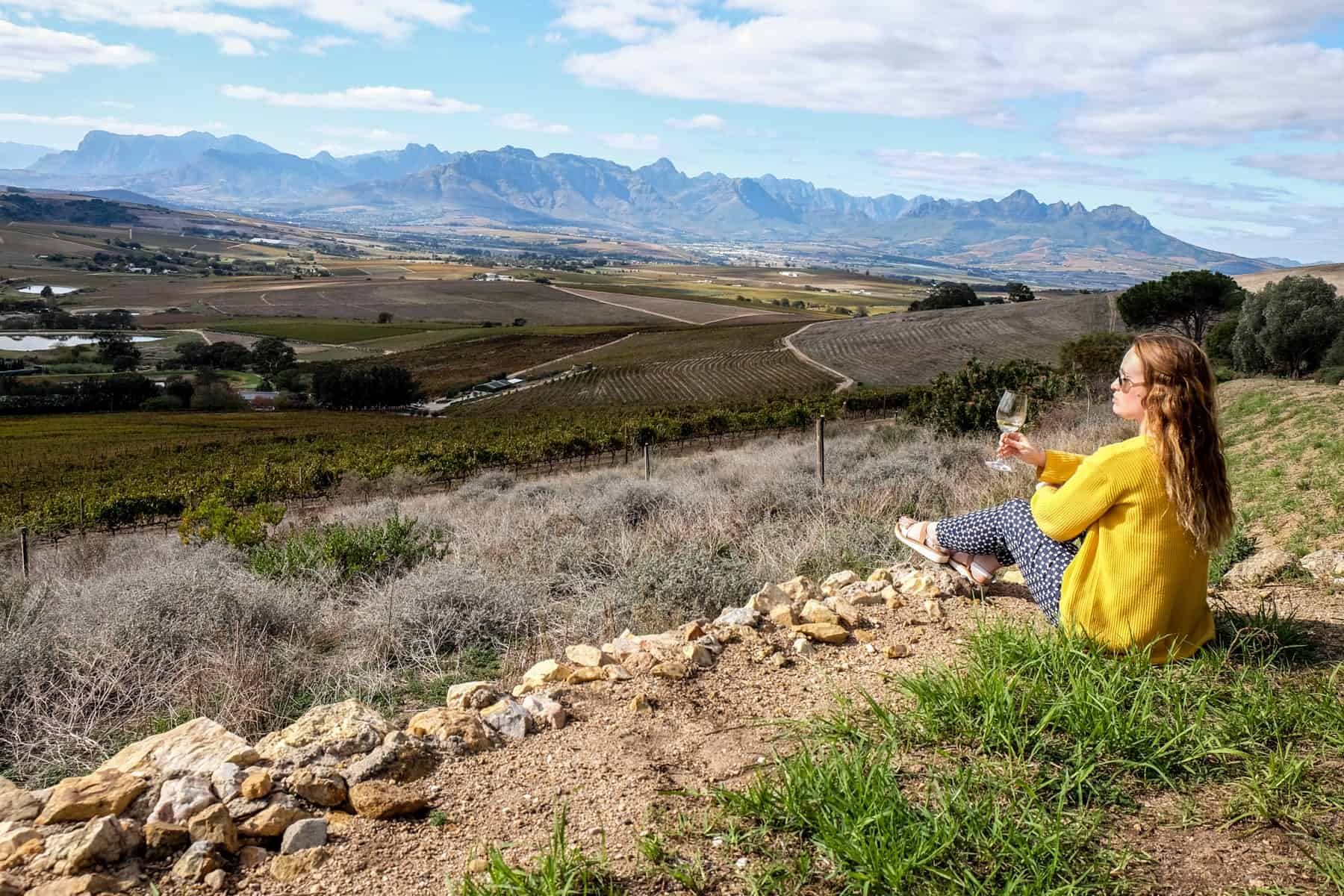 So with such an expanse of land creating enough temptation for exploration, the best way to see it was on wheels. More specially, in a safari 4×4 to the raucous gaggle of happy friends for company, otherwise known as a 'Vineyard Safari'.
This involves driving around the bends and slopes of this unique terrain, parking up, sipping on some of Jordans' best blends to a panoramic view, before moving on and repeating.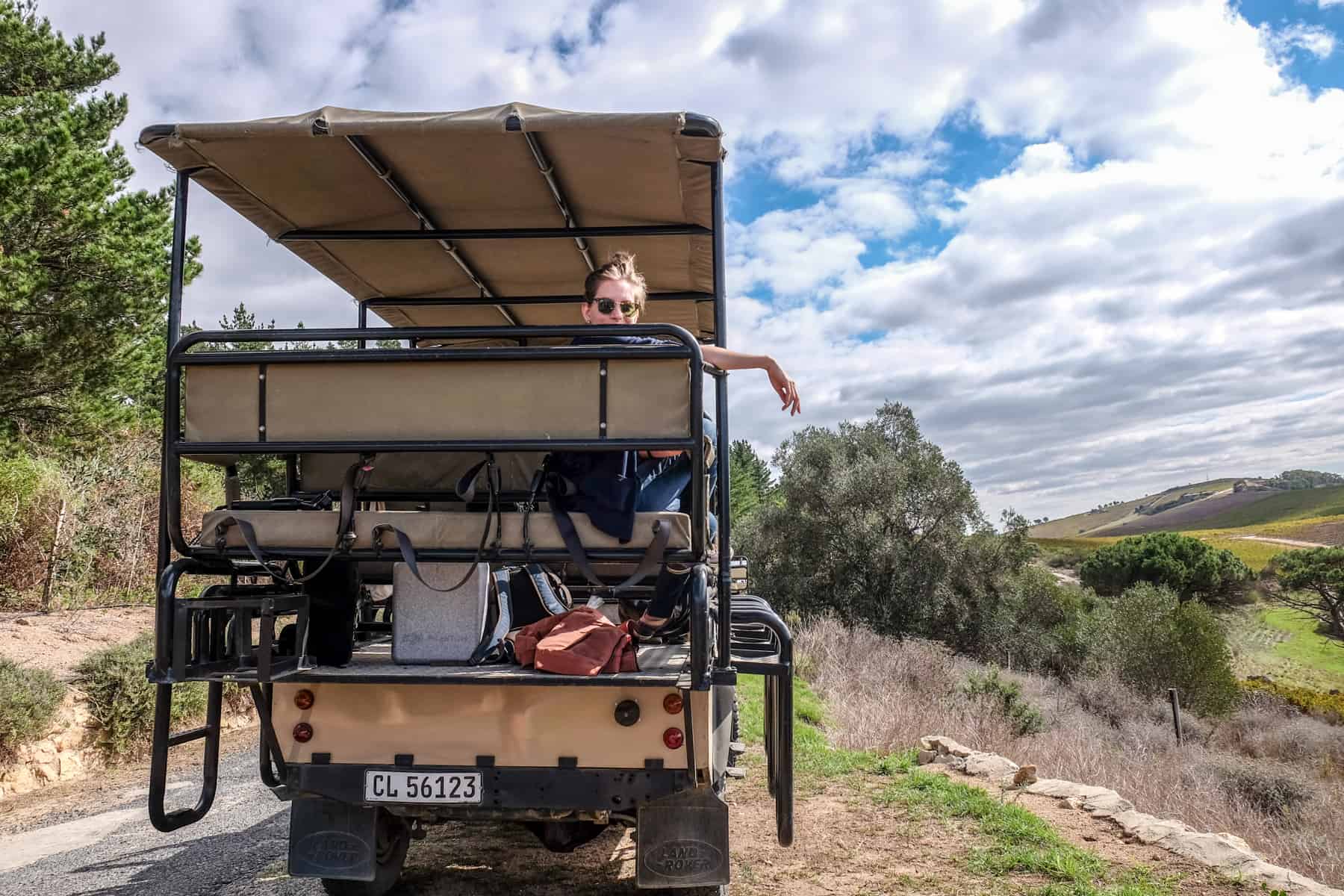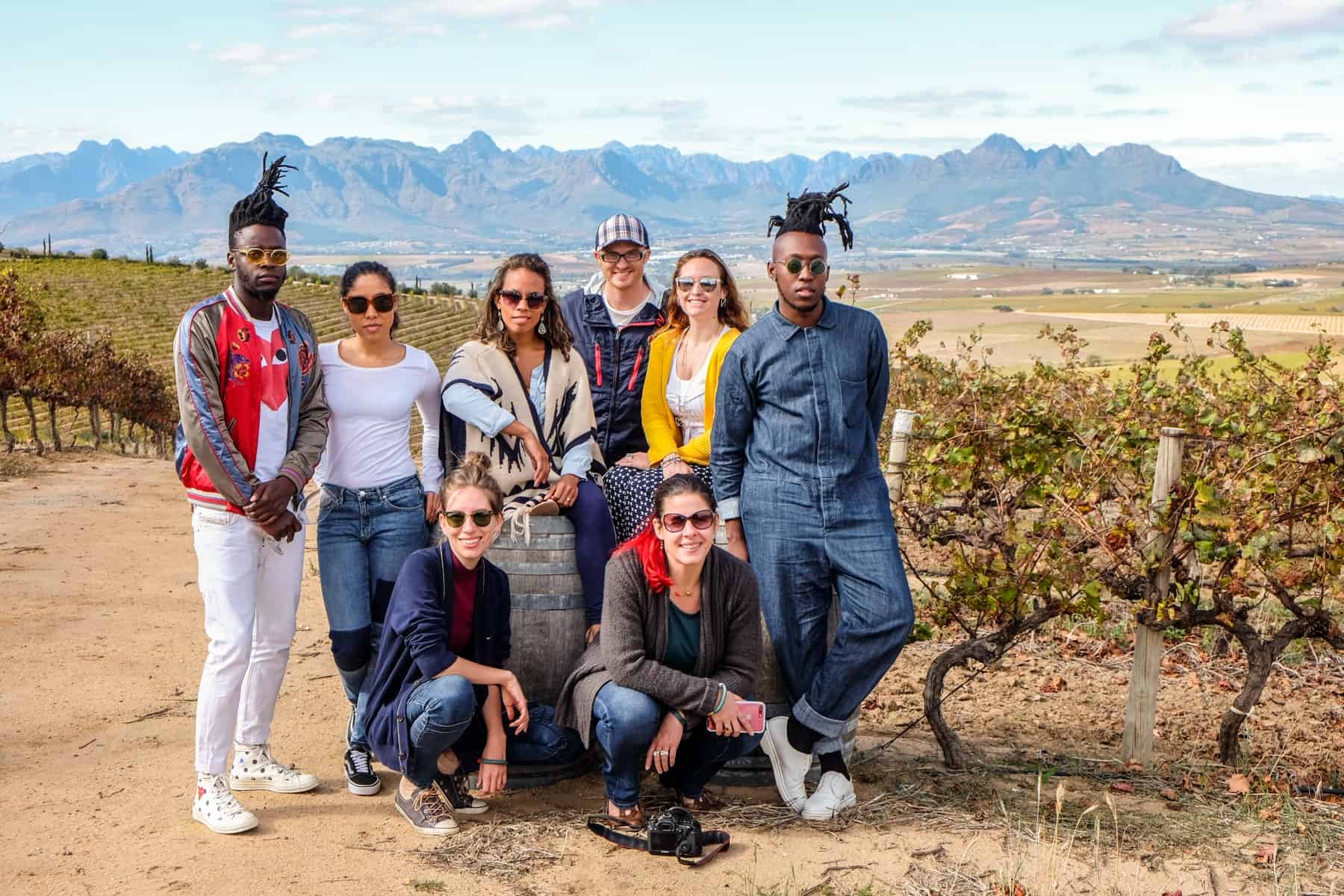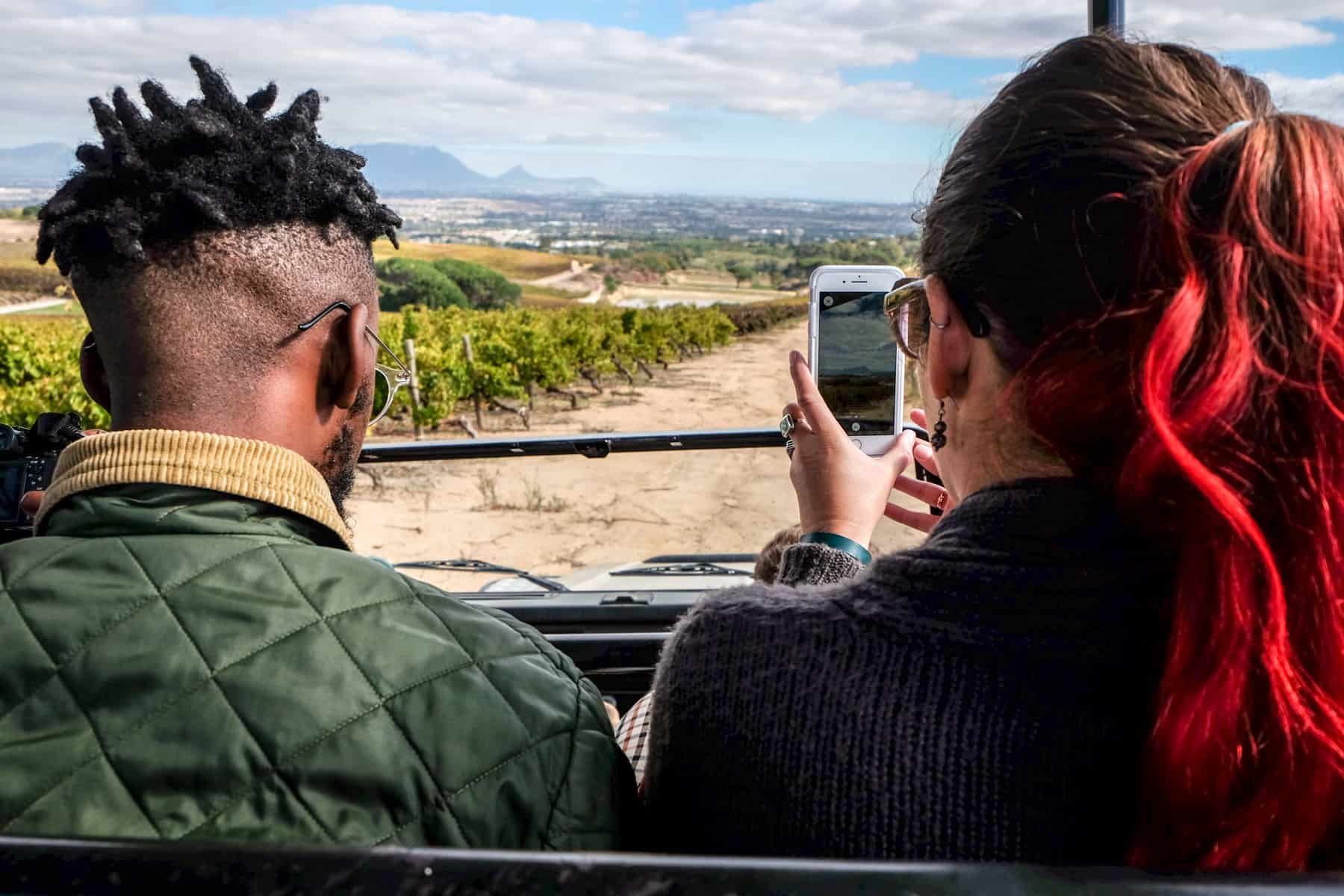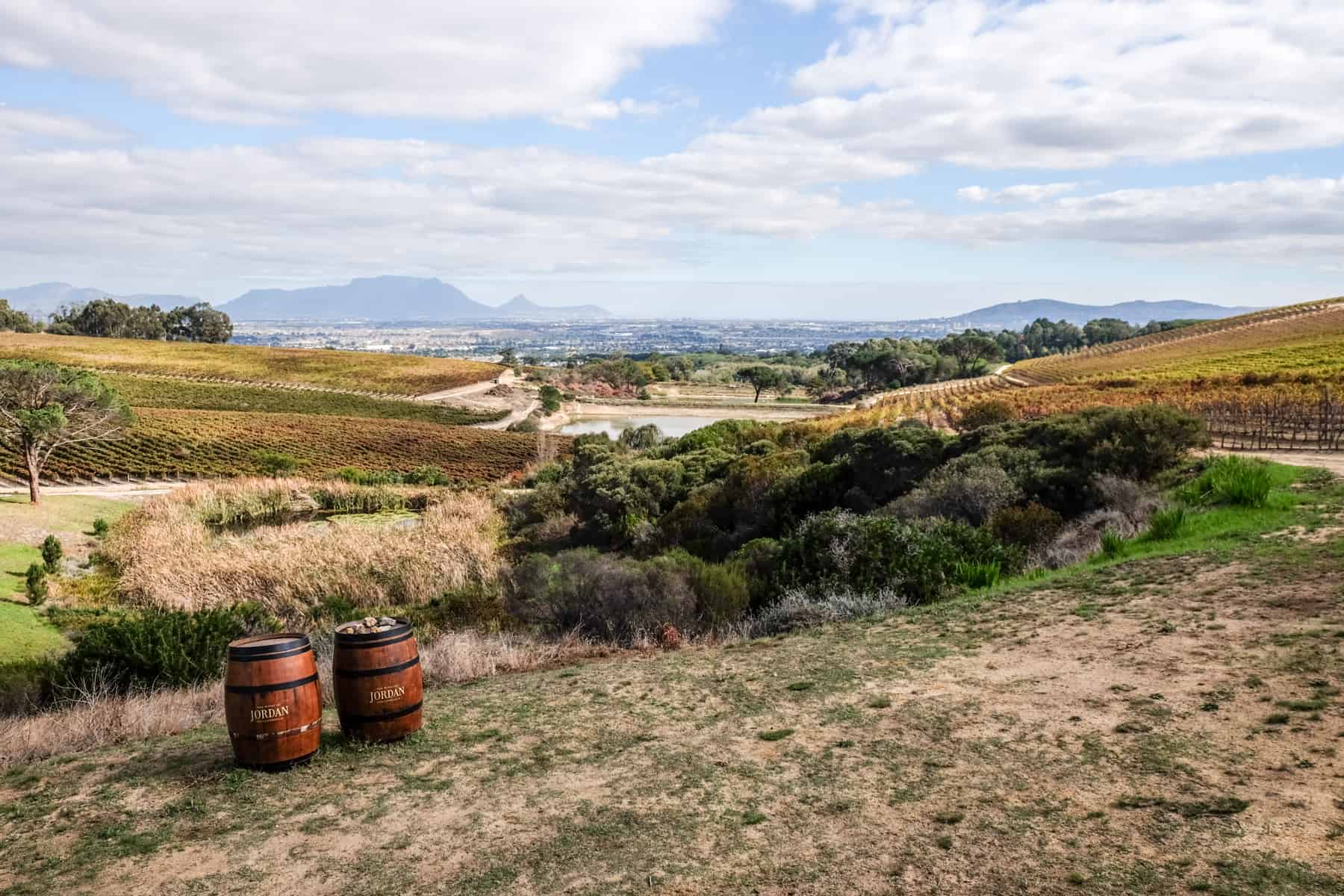 Visit Rozendal Guest Farm – Where Acidic Wines Became a Vinegar Empire
From wine came some of the tastiest vinegar blends in the regions, including those infused with local fynbos and lavender. We took a trip to the Rozendal estate, once famed for its Bordeaux blends before the owner, Kurt Ammann began experimenting with the dedicated process of vinegar making after realising his 1988 vintage contained too much volatile acidity.
The story is about how flawed wine became a 'happy accident', with the slow and precise techniques continued today with Kurt's children now producing vinegar first established by their father.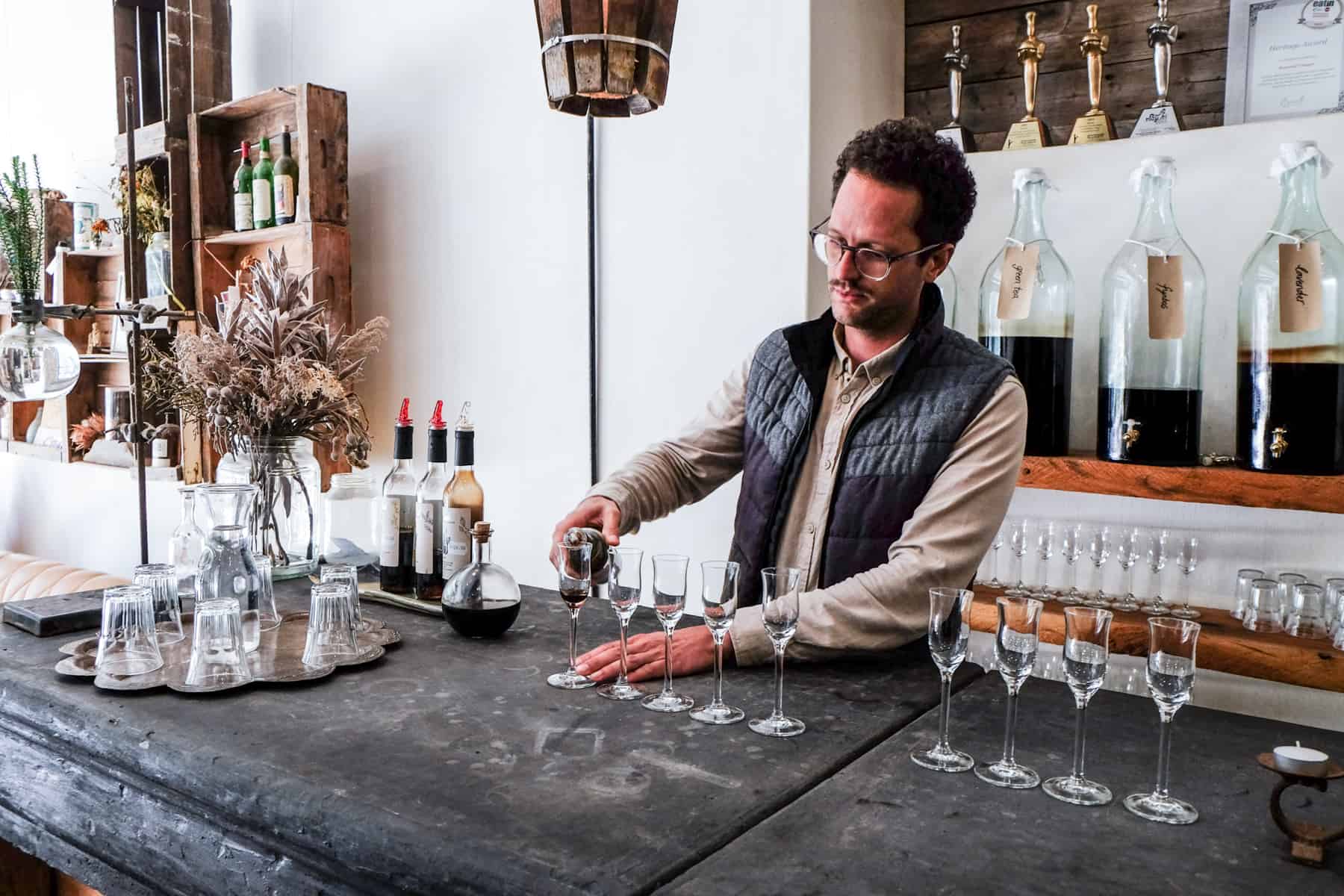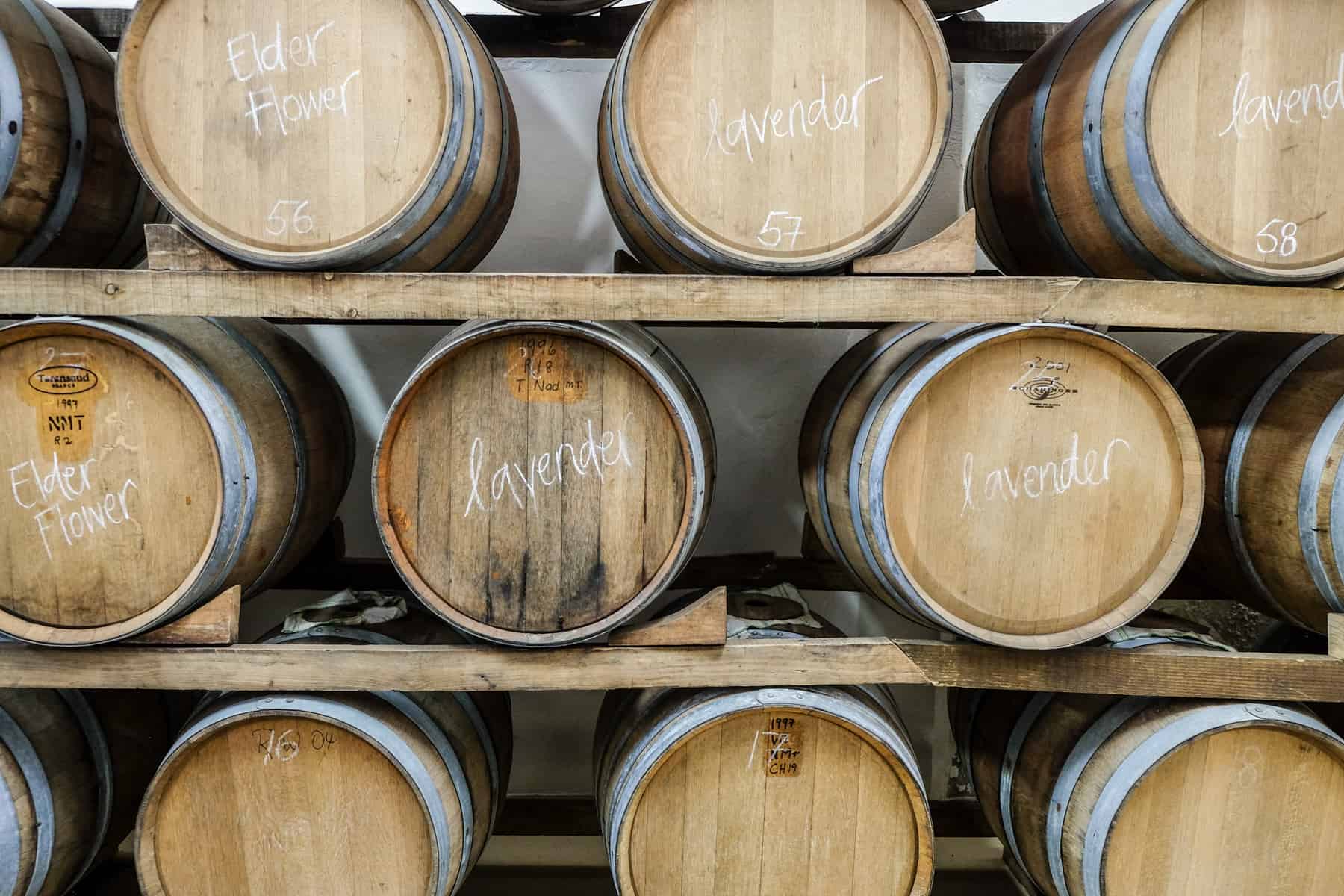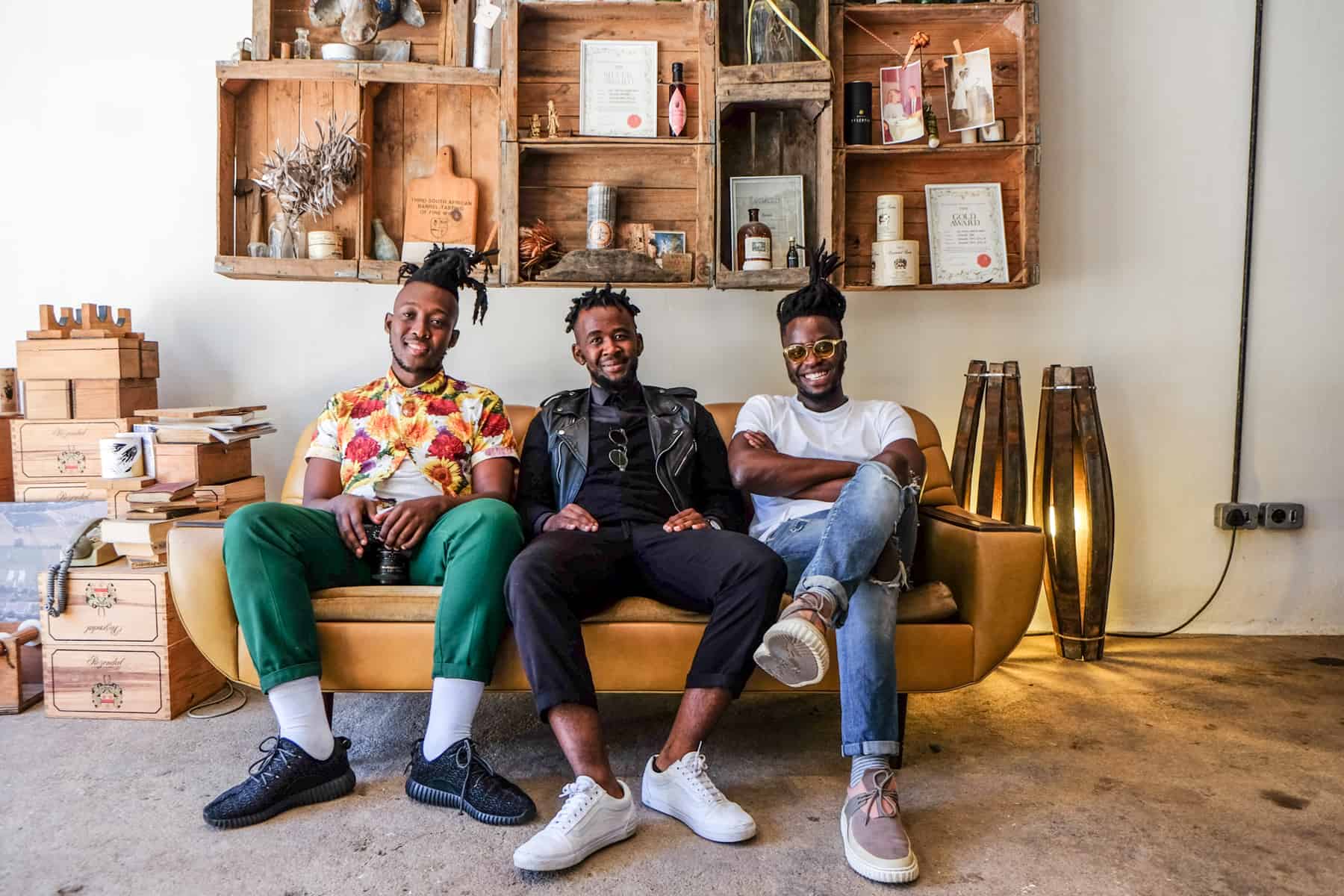 Get to the Delaire Graff Estate – For a Flagship Estate Experience
Delaire Graff is a classy experience, combining the exquisiteness of fine food in flagship restaurants and leading wines, with boutique stores and art, all under one roof in the Stellenbosch valleys. Our evening began with prosecco by the fireplace in a grand living room after catching the sunset, before moving on to a multi-course dinner.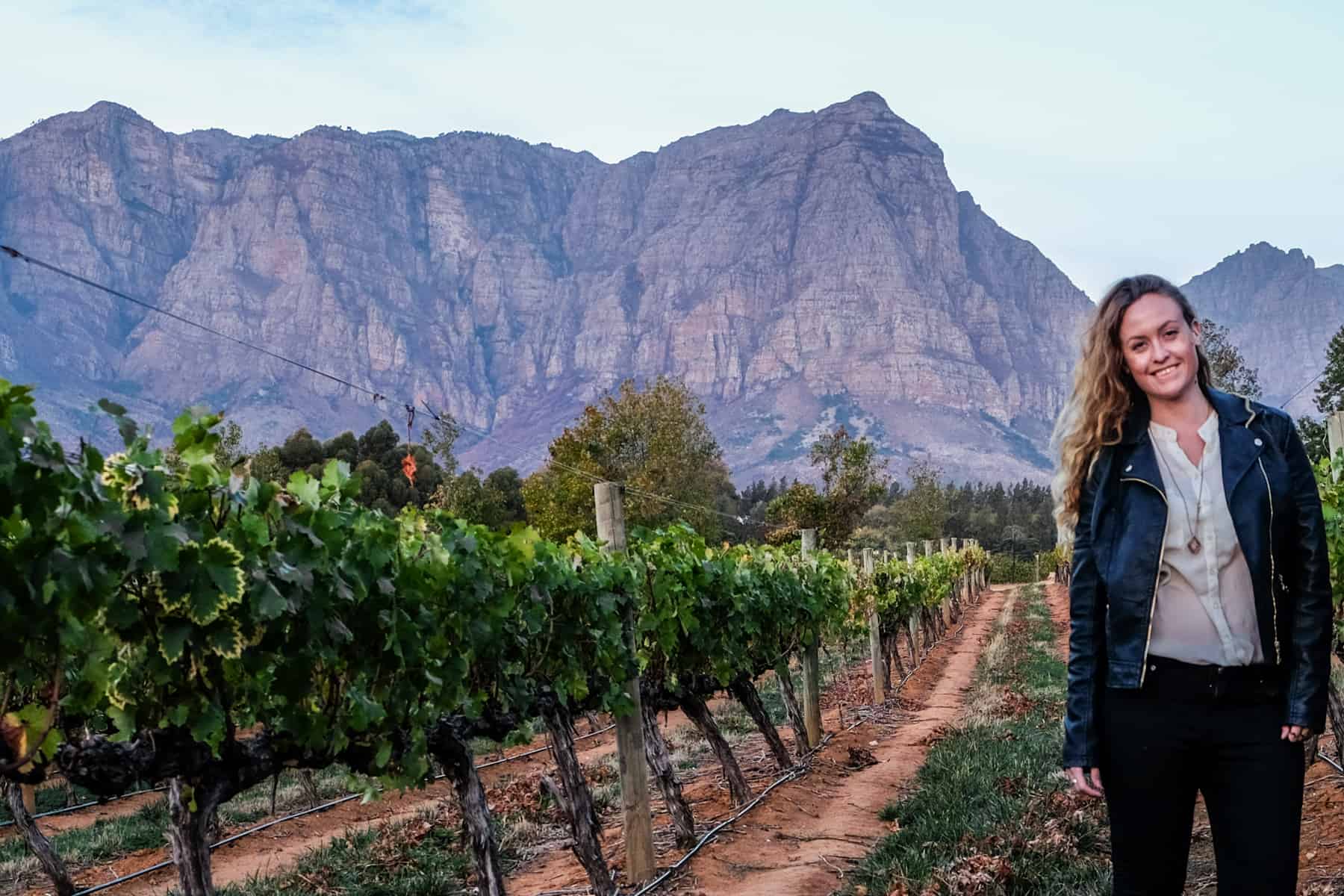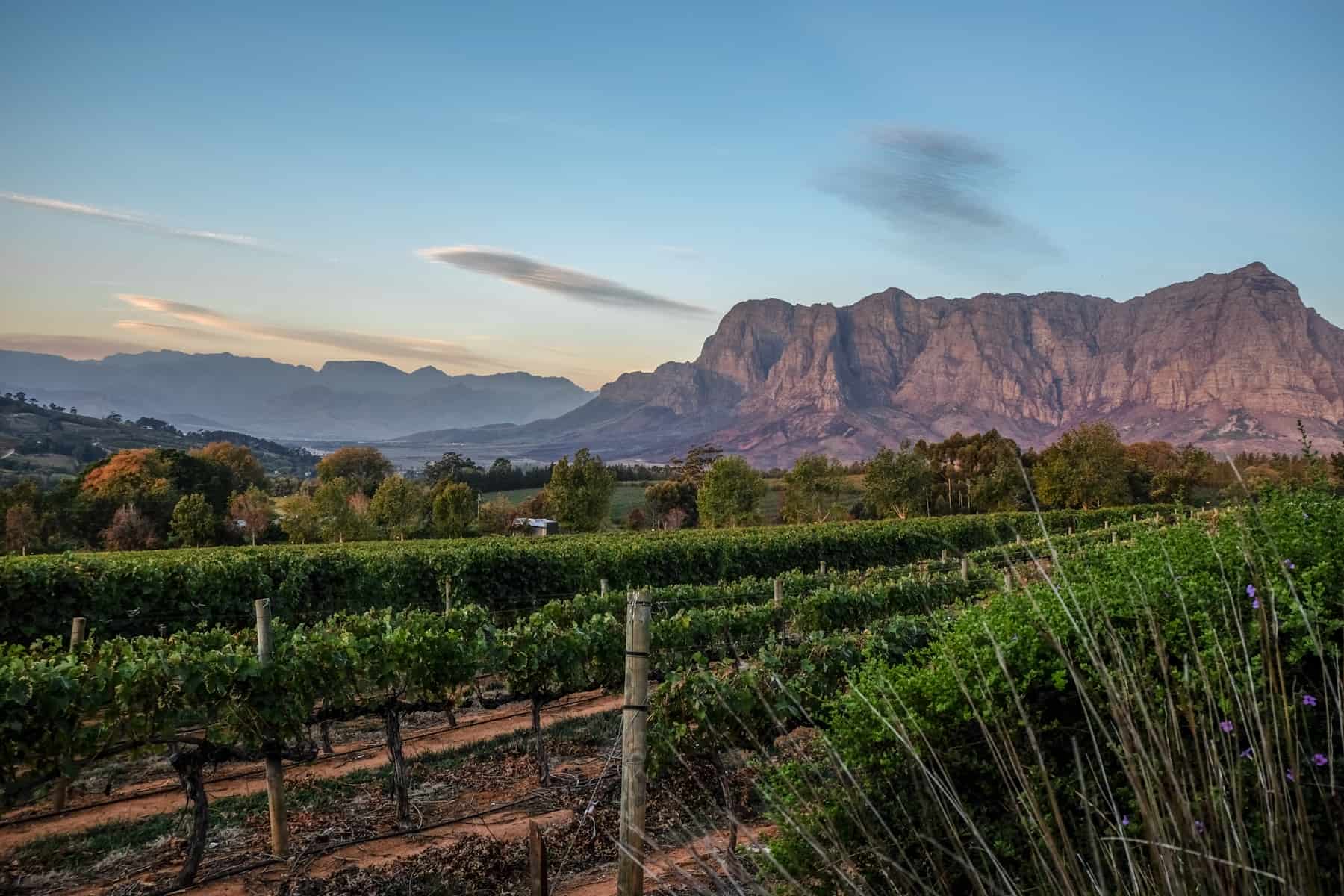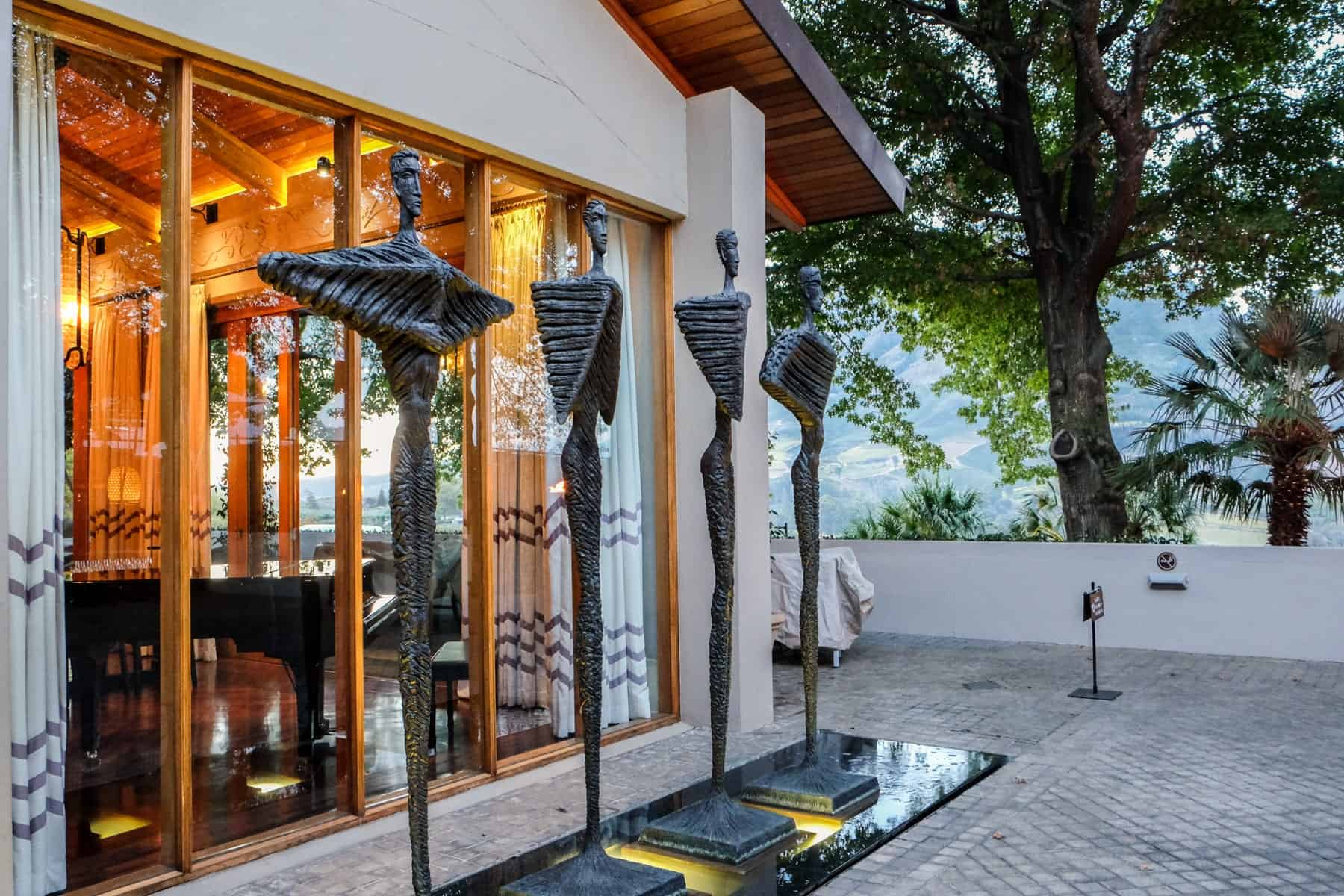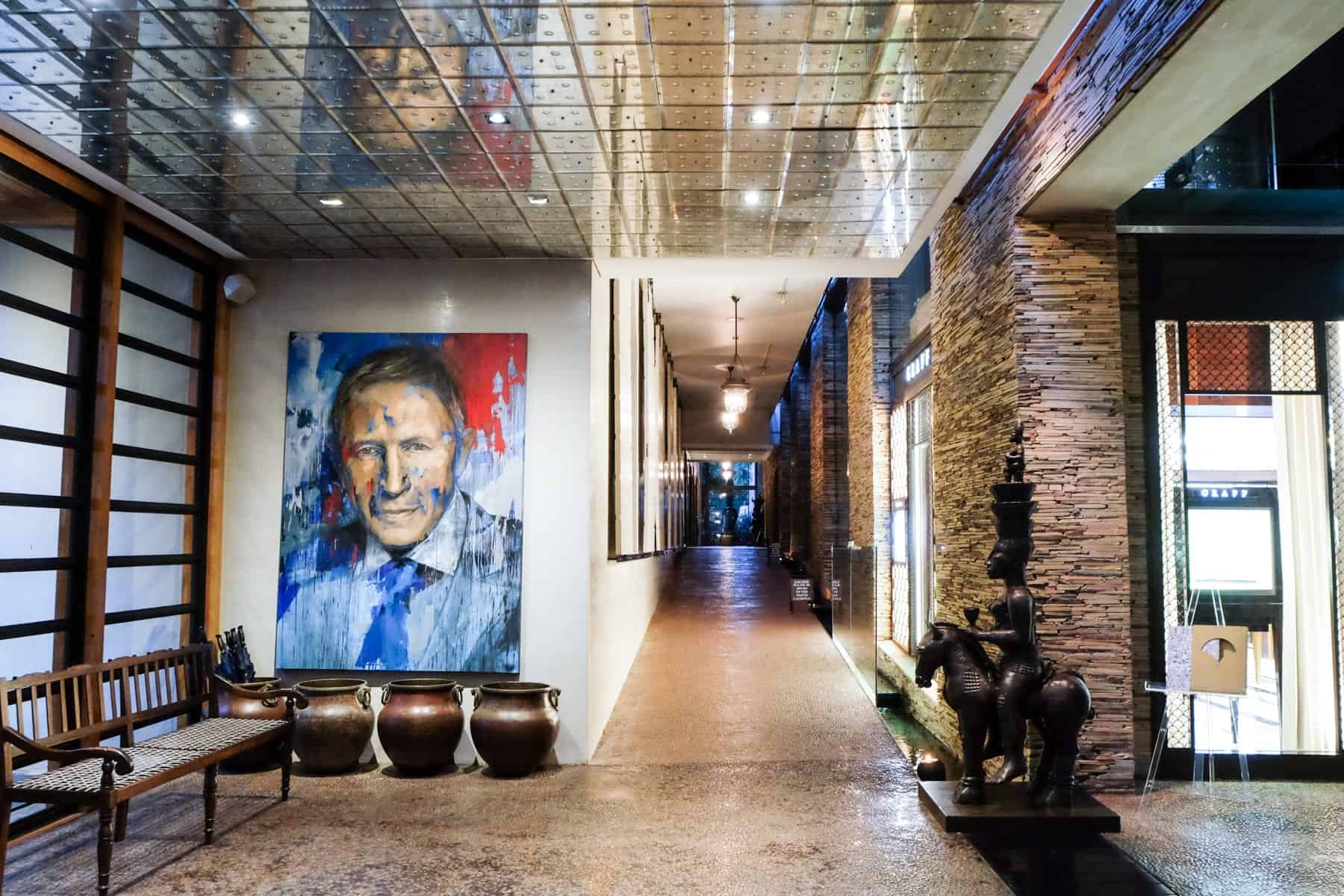 Don't Miss Tokara Vineyard – For Olive Oil Tasting
Olive groves filled with artworks and flanked by mountain ranges, Tokara is a highlight for olive oil enthusiasts wanting to sample the award-winning Extra Virgin varietal (aside from wine), or those who like to breakfast or brunch in the chicest of spaces. Its Deli is a spacious, modern outlet with picture-perfect views across the manicured groves.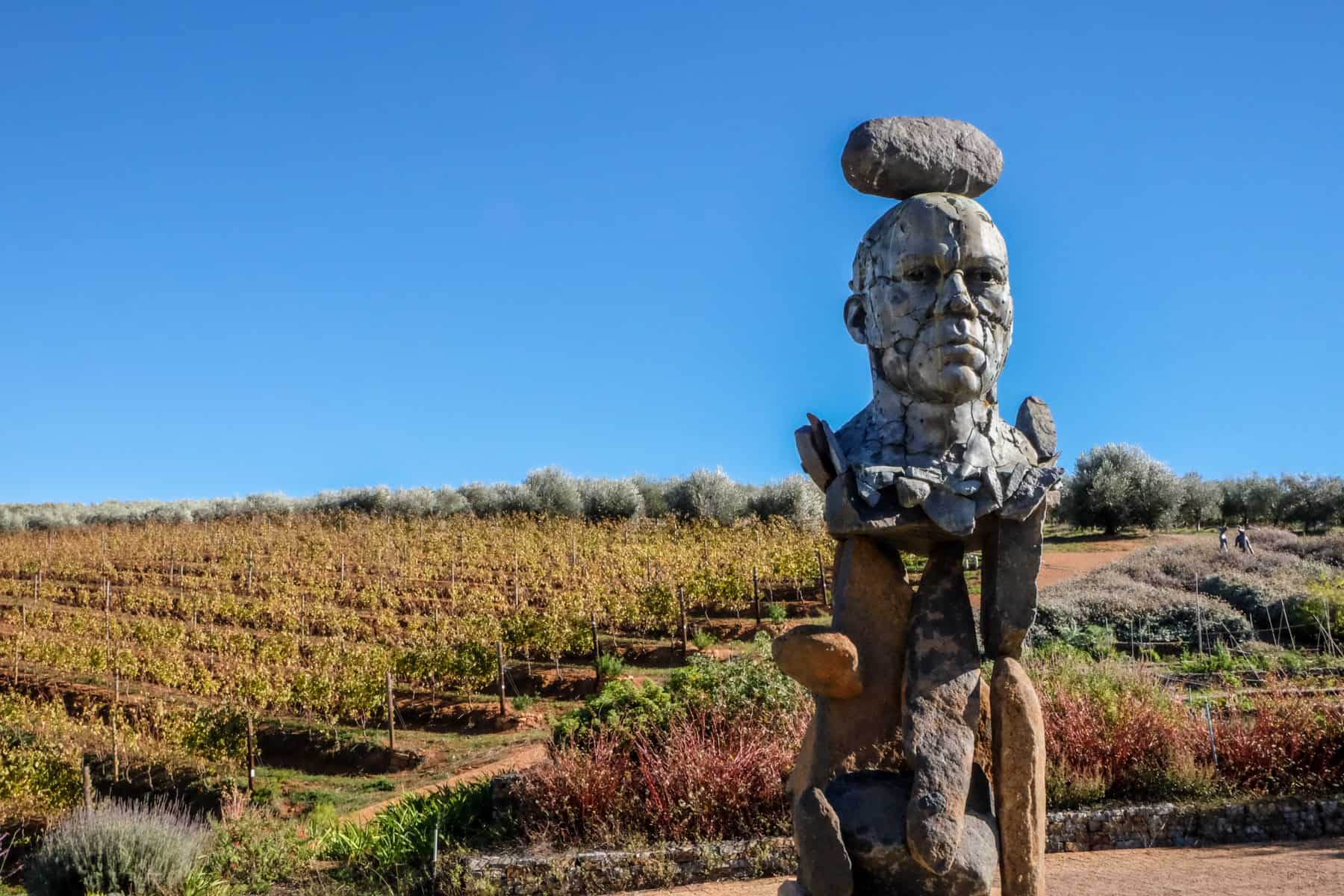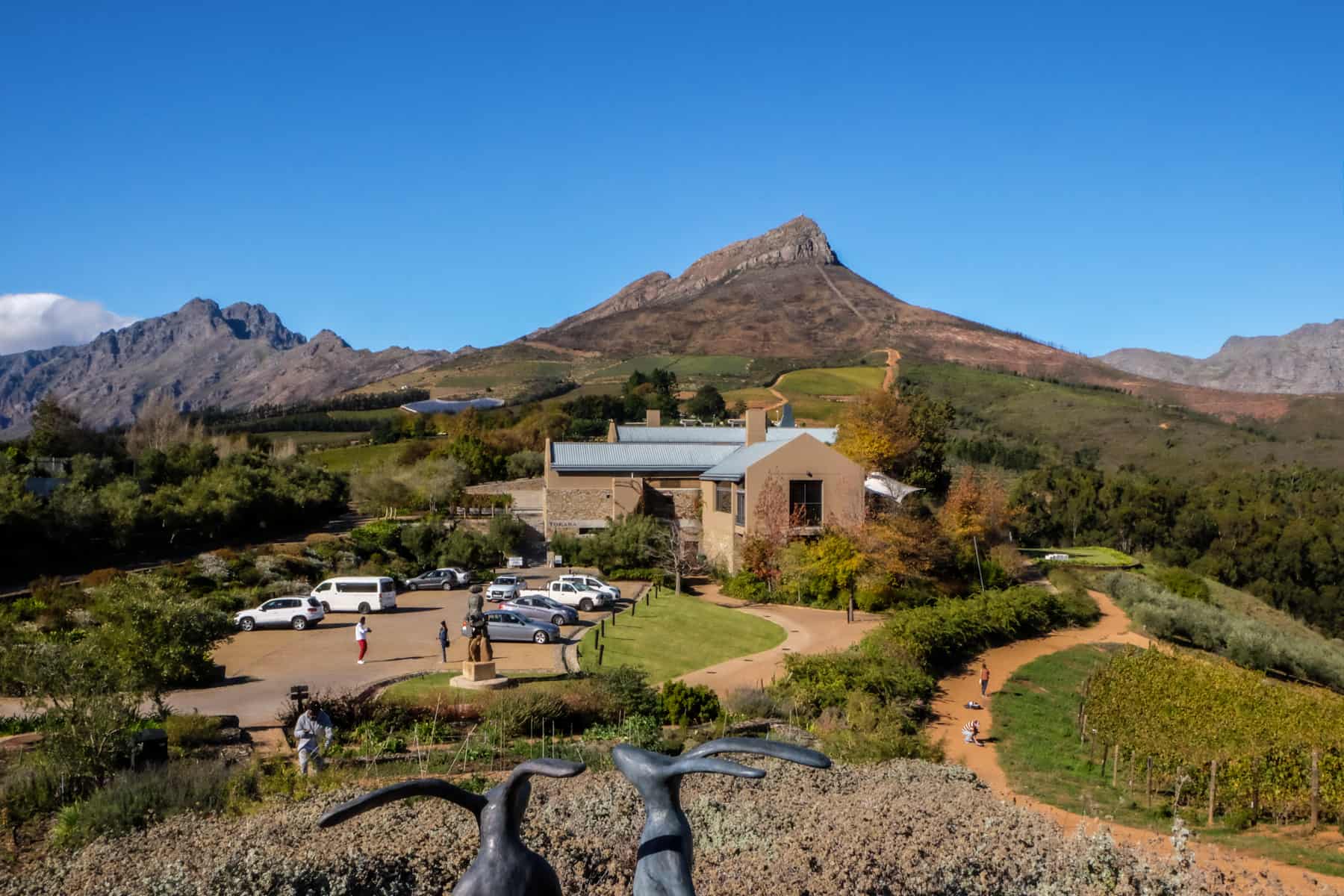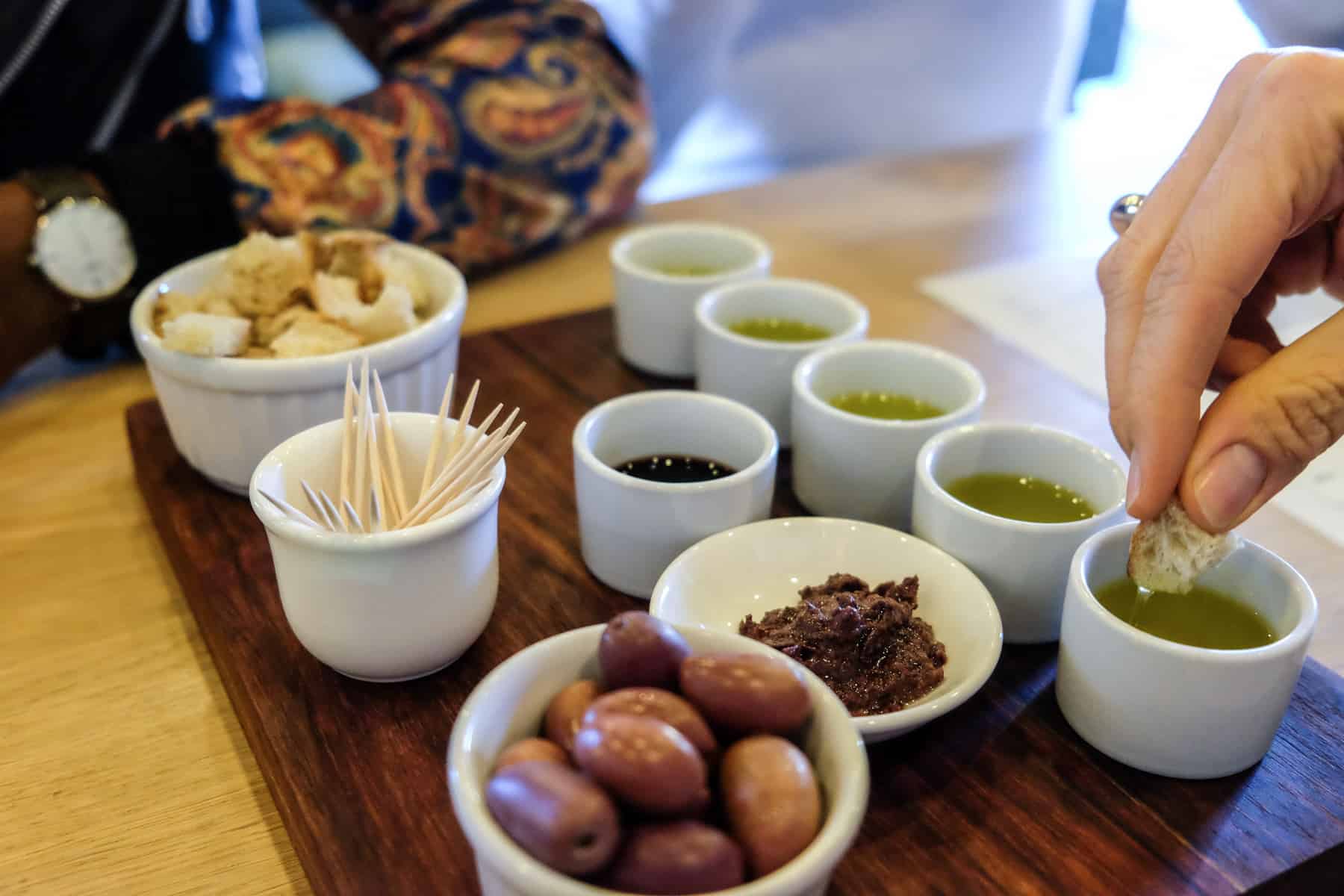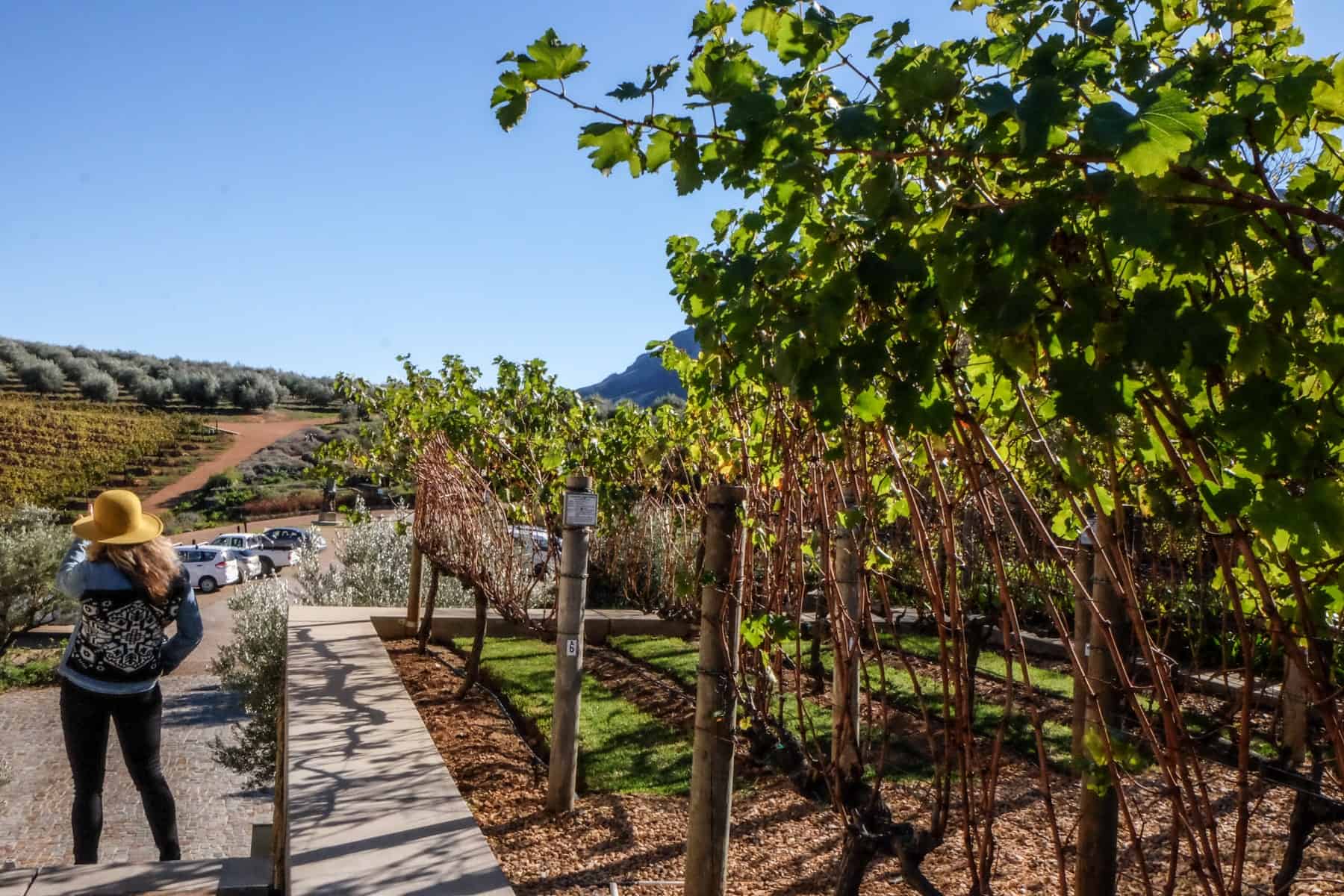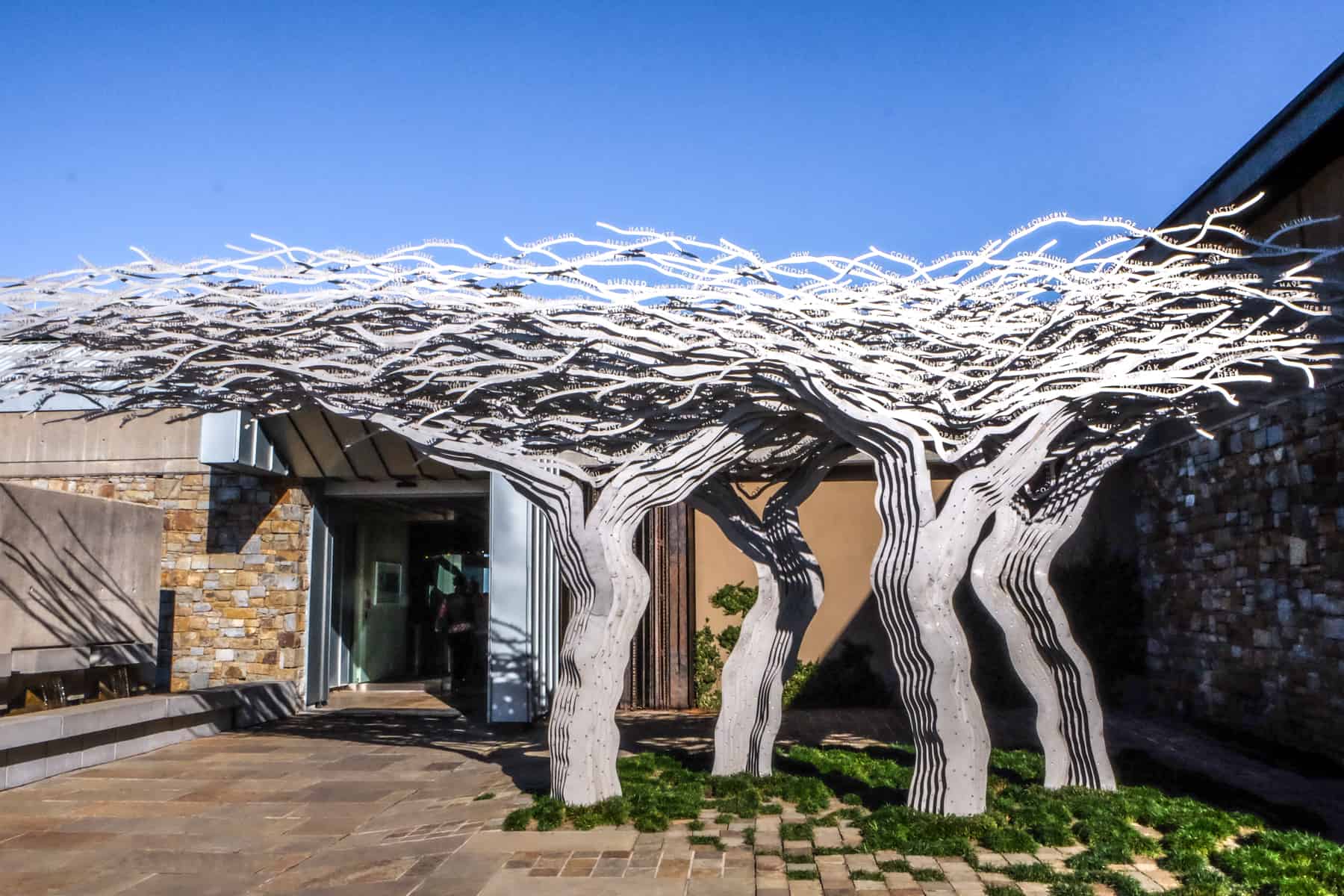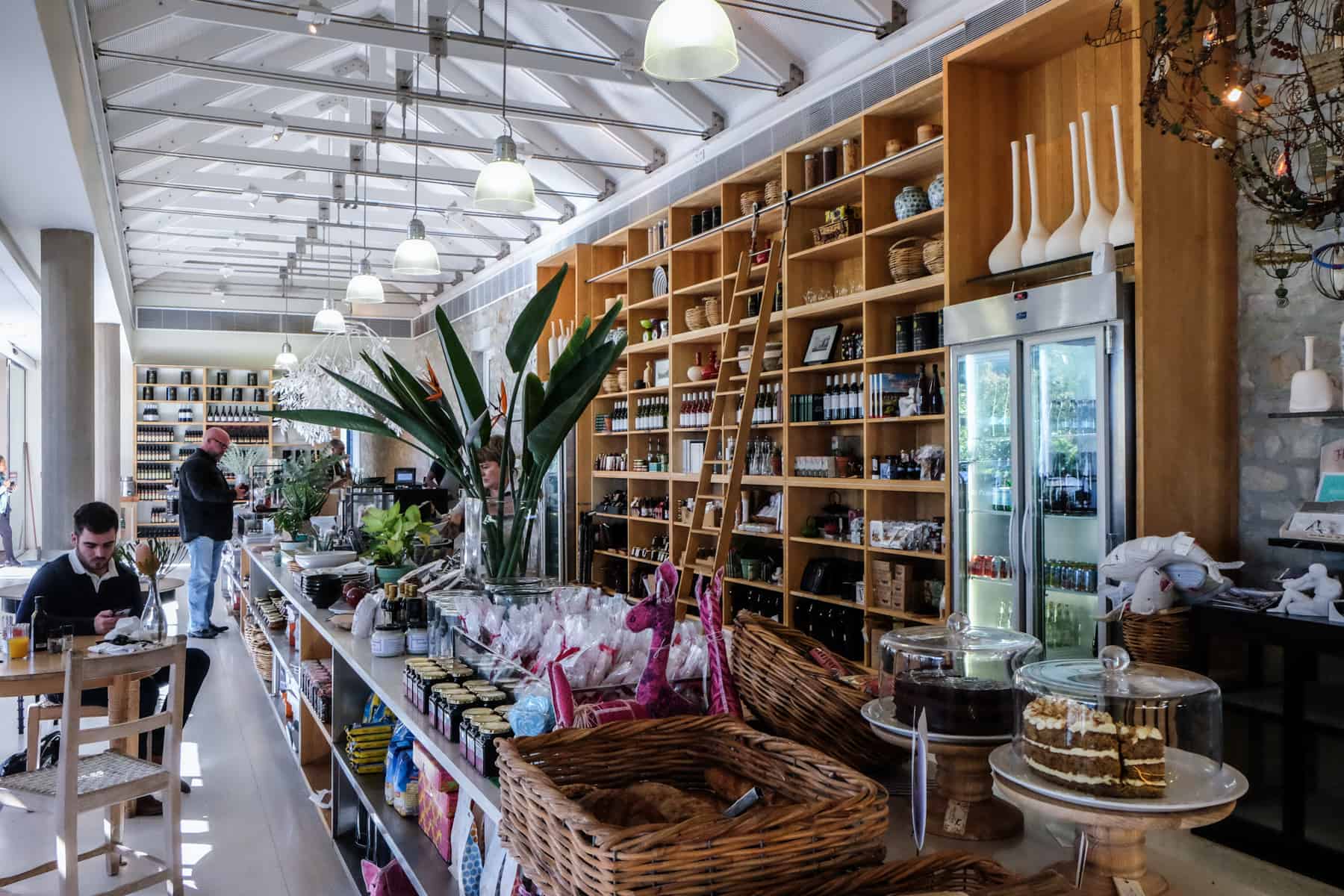 Eat at Stellenbosch Vineyards – For a Bus Stop Themed Lunch
On our final day in Stellenbosch, one last wine tasting session was the order of course, where we sampled the very best Pinotage blends especially. But like all other wineries, we had visited, there was a little extra something that accompanied the experience and made it stand out – in this case, a big, yellow traditional school bus.
The Bus Stop is a new food truck dining experience at the Stellenbosch Vineyards bringing together the very best burgers, pizzas and waffles in a bus stop themed dining area, with the bus being, of course, the bar!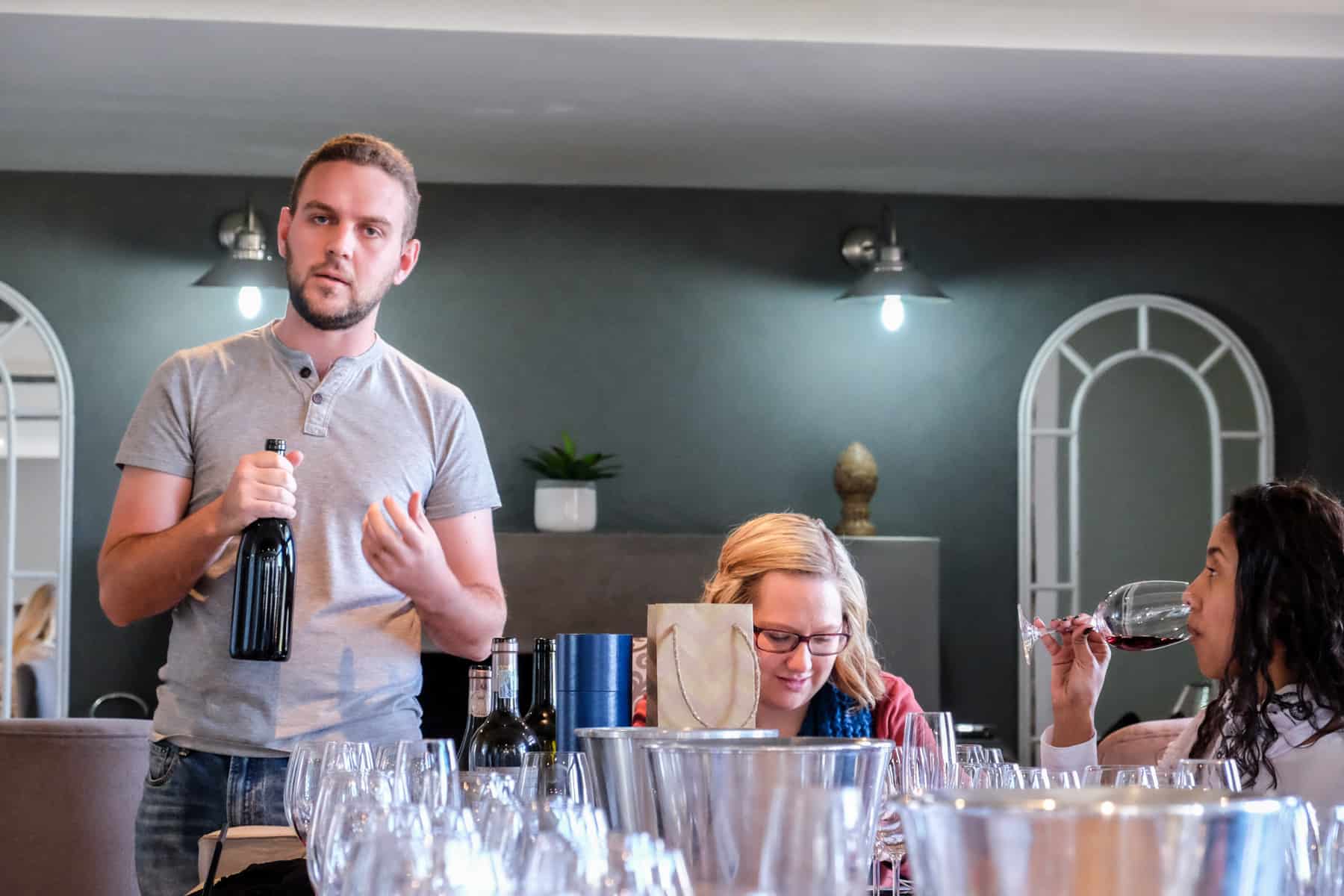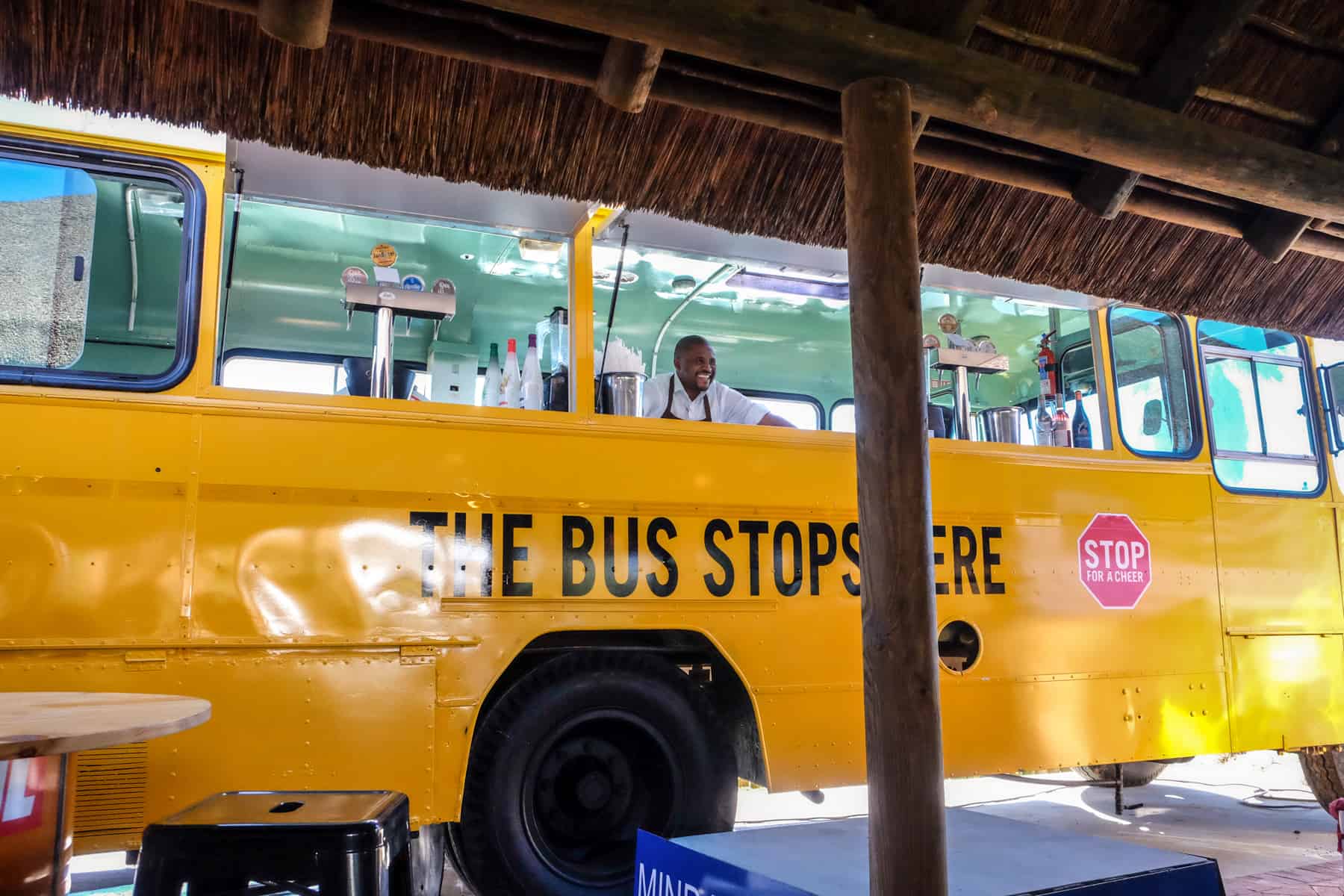 Plans are to take the big yellow bus on the road and bring the Vineyard's fruity blends to surrounding neighbourhoods, festivals and private events.
Things to Know About Visiting Stellenbosch
Travel to Stellenbosch is more than about just sampling its renowned, award-winning blends, but to see it for its innovation in how it presents these wines and the region to the world. The concept of wine tasting is changing, attracting a younger crowd, those with a sweeter tooth, and those looking to combine adventurous activities and modern, quirky dining concepts.
Just remember, you saw it in Stellenbosch first.
Getting to South Africa
My flight to South Africa was from Munich to Johannesburg and then onto Cape Town via South African Airways.
*NOTE: You have to have one or two BLANK passport pages in your passport for entry into South Africa. I learnt the hard way, not being allowed on my first flight and embarking on a last-minute emergency round trip from Munich to London to sort a one-day passport processing!
Where to Stay in Stellenbosch
In Stellenbosch town you can stay in the Oude Werf Hotel – a former churchyard turned 58-roomed hotel and the oldest hotel in South Africa. Located right in the heart of Stellenbosch, it combines a contemporary twist on a traditional setting, with everything in town on your doorstep.
How to get to Stellenbosch from Cape Town
Stellenbosch is located 50km from Cape Town and it takes approximately 30 minutes to reach the Western Cape Winelands region from the Mother City. Coastal hangouts are just 15 minutes away, should Stellenbosch be your main base and you want a combination of the big city, pristine beach and nature.
If driving to Stellenbosch, you can take the N1 from Cape Town via the R304, R44 or R300 and M12, or the N2 via the R44 or R31O. However, coaches and hire cars are available as well as trips and tours. Self-driving is recommended to see more of the region. We used First Car Rental during our time there.
READ MORE: Unique Day Trips From Cape Town – Nature and Culture Around the Mother City.
When is the best time to visit Stellenbosch?
The best time to visit Stellenbosch is between September to April, which marks the summer period with temperatures reaching into the 30's.
Trips and Tours in Stellenbosch
There are plenty of day trips and tours in Stellenbosch to get the most out of your time in the region. Should you want to guide to get to know the town (which is easy enough to visit self-guided) or to get out into the wider reaches of the Winelands for township tours or adventure activities, visit the Stellenbosch 360 office in town for further information on excursions, guides and itineraries available.
For further information on what to see and do, eat and drink, and how to get the most out of your time in the Western Cape Winelands, visit the Stellenbosch Travel website, part of the 'Stellenblog' project of which I was a part of to come and promote the variety of the region.