Disclaimer: This post contains affiliate links to handpicked partners, including tours, gear and booking sites. If you click through or buy something via one of them, I may receive a small commission. This is at no extra cost to you and allows this site to keep running.
Lured by the untouched east and the trek north, travelling in Turkey for three months was harder than I thought. Here are some top tips on how to travel to Turkey and some of the best places to visit.
With Turkey one of the greatest Empires of all time, a 'cradle of civilisation' and whose history of Ottoman rule spans centuries, its resulting meld of Mediterranean and Middle Eastern cultures is a huge attraction for any curious traveller. Being the largest landmass in the entire region, located right in the middle of Europe and Asia, travel in Turkey would be no easy or rapid feat, and I knew that from the onset.
Not one to reside in Turkey resort towns, choosing a relaxing beach break on the West coast wasn't on my agenda, nor was I going to end it at the central area of Cappadocia. A considerable part of what makes up Turkey also lies in the Kurdistan region – which to locals is also referred to as South Turkey, Southern Anatolia or, "why do you want to go there?" – and the mountainous North.
It was the lure of the untouched eastern plains and the off-beat valleys of the north that kept me in the country for nearly three months.
Yet leaving Turkey was like finally breaking up with someone you've had long-standing emotional issues with. Being able to articulate my thoughts after visiting Turkey hasn't been an easy task. Nothing extreme or life-threatening happened; instead, I was hit by a multitude of cultural setbacks that came in waves.
Catching my breath momentarily, I would then be swept right back into the current that somehow keeps people in the country, before the next onslaught of mixed thoughts began.
Travel to Turkey – How to Solve the Problem of Westernisation
Turkey first lures you with its rich history, from tales of Biblical times to the arrival of the Romans and the Byzantine Empire to the dominance and enormous growth of the Ottomans. It's always been a place of takeover, turbulence and significant change.
You'll find it in ancient ruins, churches and opulent mosques. You'll feel it within the walls of the magnificent structures and wrapped in the bustle of cultural custom. Turkey tourism puts these wonders on a grand show.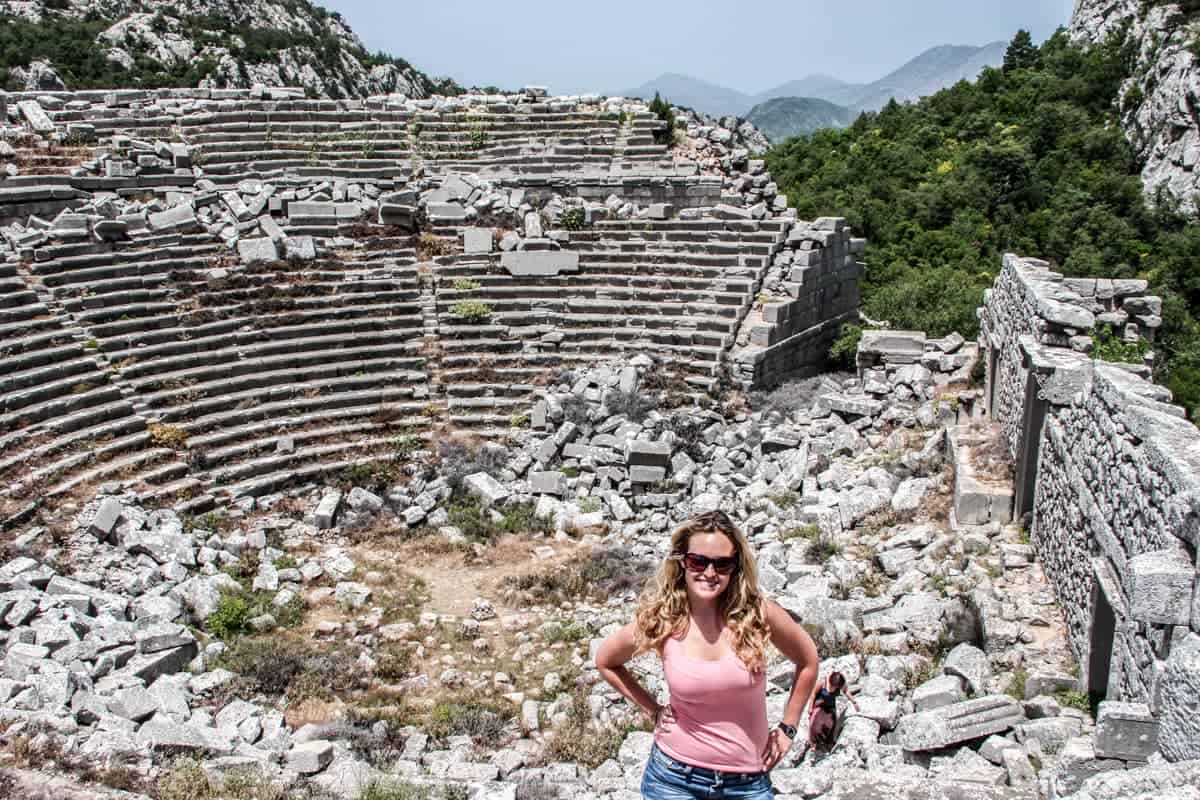 Its more recent power struggle, which saw the formation of a 'modern republic' after WW1 under the revolutionary Mustafa Kemal Ataturk, marked Turkey as different from its emerging Arab nation peers. It became a fast-modernising and more secular Muslim country.
Turkey became a more conservative and relaxed hub of Islam than anywhere else in the Middle East. Because of this, Turkey is safe to travel to and considered the safest country in the region.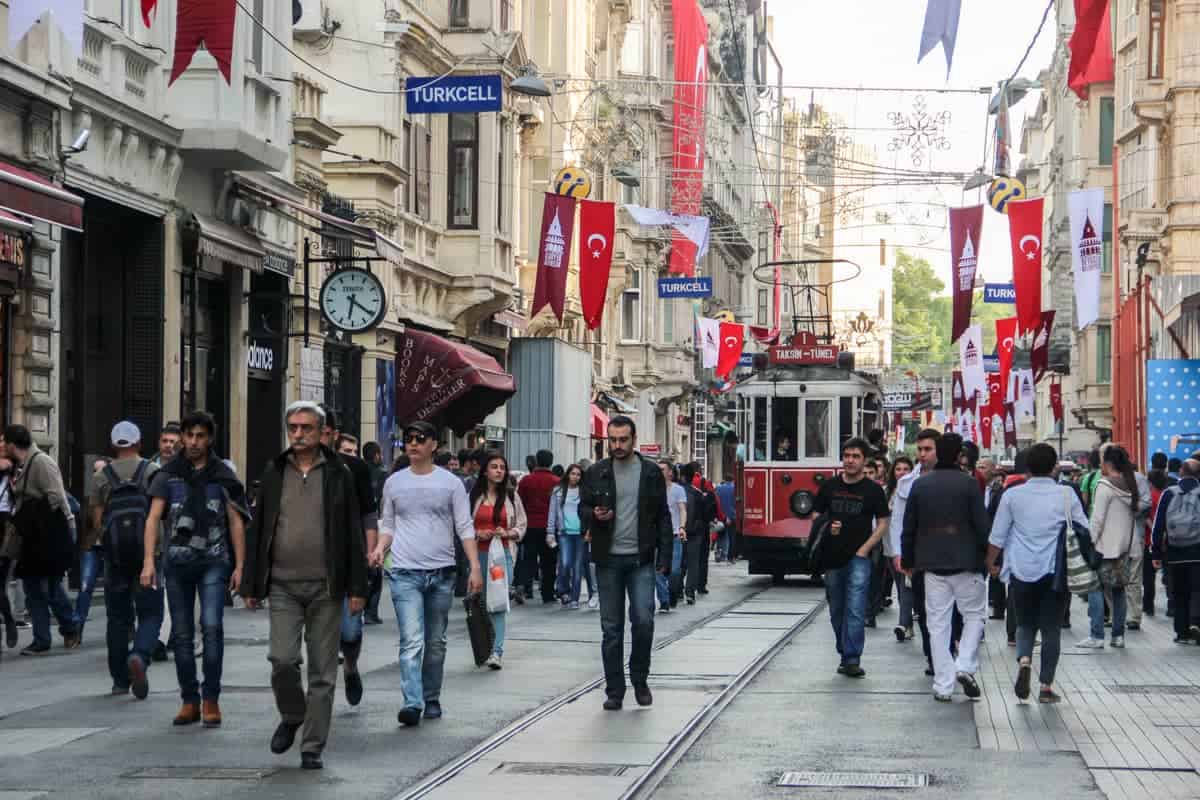 Yet, my issue as a westerner travelling in Turkey is not about safety (because I never, ever felt that threatened) but about outlook and perception.
The East/West tug of war here is apparent, making the country a mish-mash of ideals – where the West coast emits a European sheen and the East shifts to a more conservative society.
Travelling Turkey – The West
I spent a month living in Istanbul – a city that should be visited. There are beautiful, fun and cultural things to see and do in Istanbul, like the Blue Mosque, the Hagia Sophia, the Basilica Cistern underground water system, and simple pleasures like visiting a Turkish Hamam or crossing the Bosphorus on a ferry to reach the more local and vibrant 'Asia Side'.
A fellow blogger and migrant showed me the ropes, the great places to eat breakfast, and the cool bars to hang out in at night where obscure bands would play. Some days were glorious, indulgent and bewildering.
Istanbul was a city of juxtapositions, of Middle Eastern exquisiteness and edgy modernity.
Yet, an undercurrent runs parallel to its charm, its buzzing local life and the infectious nature of its people who show you the community spirit and the city's hidden beauty and rich history.
When spending a long time in Istanbul, you begin to get sucked into its complicated persona. The political hotbed of unrest like the Istanbul May Day riots I got caught up in, the (now annual) Gezi protests or the fight against any form of tragedy, such as the SOMA mining deaths.
Beyond a short travel spell in Turkey, you'll soon see the other side of people not getting their way when all you once saw was the consistent hospitality the Turks pride themselves on. Cheeky hassle no longer becomes a joke, the emergence of a political protest becomes a part of your planning, and you feel more distant to locals than you did when you first arrived.
"You can't learn to love Istanbul until you have learnt to hate it," said my friend with honesty.
Turkey Travel – The South
I headed South to Gallipoli and the ruins of Troy, using Çanakkale as my base. It was a sweet little town without much to do except wander, shop and eat (as in the case with many Turkish towns). Yet it's so small that out of the high season of Anzac Day, any foreign woman stands out.
My friend and I were photographed on mobile phones, with stares and giggles and catcalls, and when alone, I was followed to my guesthouse in a one-hour strategic operation that started when I was eating lunch at a family-run café. It was horrifically scary, and my guesthouse owner said it was 'normal'.
Is Turkey safe to travel to? As a solo female? Someone else living there also said that being watched and followed was a 'rite of passage' most foreign women go through in Turkey. I was left outraged and vulnerable, wary of any local who chose to follow me around when in my next stops of Selcuk and Ephesus.
In Antalya, a female friend joined me since when you are in a pair, it makes things easier. Hassle becomes more light-hearted, although it still exists, yet we continued to face local men growing seemingly angry if we didn't want to go with them to a club or engage in a lengthy conversation.
In the hippy chill-out of Olympus, where we met two young and westernised Turks, it soon turned sour when one realised he wasn't going to get his way that night. Aside from that, we enjoyed the ruins of Termessos and met plenty of locals who wanted nothing more than to engage in smiles and conversation.
The presence of western women complicates things. The influence of European trends complicates things.
In 'westernised' areas of Turkey, people are freed of age-old customs and traditions that might typically hold them back, and formality is easily washed over in the hope that something more will come of it. If it doesn't, it can create tension.
On the other end of the scale, some western women come here and misbehave, even in those small moments like when the ice cream vendor tells you he will drop the price if you kiss him.
Progressive secular Turkey is growing, yet it still grates with underlining Islamic traditions.
It's a vicious cycle that perpetuates a cycle of harassment and accepts terrible behaviour. While not on any level of sexual assault (a severe crime here), it is incredibly frustrating and off-putting.
Many female friends have told me they would never return to Turkey without a male companion. For the very first time in all of my travels as an independent, strong-willed and confident female, I felt the same.
But I wasn't going to give up. Turkey has positive attributes.
Travelling in Eastern Turkey
Cappadocia was the cure, a hiking haven in a sea of marshmallow hills and fairy chimney valleys. The vibe was relaxed, the people more relaxed in their interaction and the landscape more varied.
I then hopped to Gaziantep to begin a 10-day stint through the Kurdistan region. It involved watching an incredible sunrise from Mount Nemrut, experiencing a homestay in Urfa (Sanliurfa), strolling the narrow streets of Mardin overlooking the plains of Syria, and giving support to the small yet historic town Hasenkayf soon to be flooded for the purpose of a dam before visiting the contested ground of Ani, the former ancient capital of Armenia.
Will I Return to Turkey?
Choosing to end the core part of my trip by hiding away in a wooden hut in the village of Ayder off the Black Sea coast was a soothing but symbolic end, remembering the quote: "Every mountain top is within reach if you just keep climbing."
I guess that's how I feel about travel in Turkey. It was a destination I tried to enjoy deeply with all my might, reaching its highest points in elevation and beauty, yet I still found it completely out of reach.
With fond memories, it is not somewhere I would completely give up on or shy people away from visiting. Just know that the reality when you visit Turkey might not live up to the sand-coated dreams of a part of the Middle East whose arms are wider open.
Keep your guard while you keep an open mind.
Things To Know About Travel to Turkey:
Planning a Turkey Trip
Despite my frustrations with other aspects of life, travelling around Turkey is not difficult, given its excellent transport infrastructure. My main go-to sites were Omio and Rome to Rio from which to map out the cheapest and quickest flight routes.
My best source of information in more obscure and remote towns was Wikitravel which gave honest accounts and highlighted the best places for solo female travellers.
I organised my trek in the Kackar mountains through Natura Lodge guesthouse in the Ayder Valley region of Northern Turkey. Prices are negotiable depending on the number of people and the exact route of trekking preferred.
Public Transport in Turkey
I ended up using buses in Turkey to make my way around the entire country using local bus operators and taking one internal flight.
Every town has a bus ticket office, and the leading bus company is called Metro. The majority of tickets cost around 50 Lire ($25). Most ticket offices will organise a transfer to the main bus stations, which takes the hassle out of getting there.
CheckMyBus is also a great planning resource for buses in Turkey.
Don't Want to Travel Turkey Solo?
Not everyone wants to deal with the hassles and micro-planning of solo travelling, making small adventure group travel an ideal option. Culture-packed, sight-laden and multi-destination G Adventures Turkey tours are plentiful, with various options. As an ambassador who travels with them every few months, I highly recommend them alongside their ethical outlook and responsible travel practices.
Choose from an extensive two-week tour of Turkey that loops around the entire country, or choose the 'best of' Turkey highlights tour, which you can squeeze into just one week.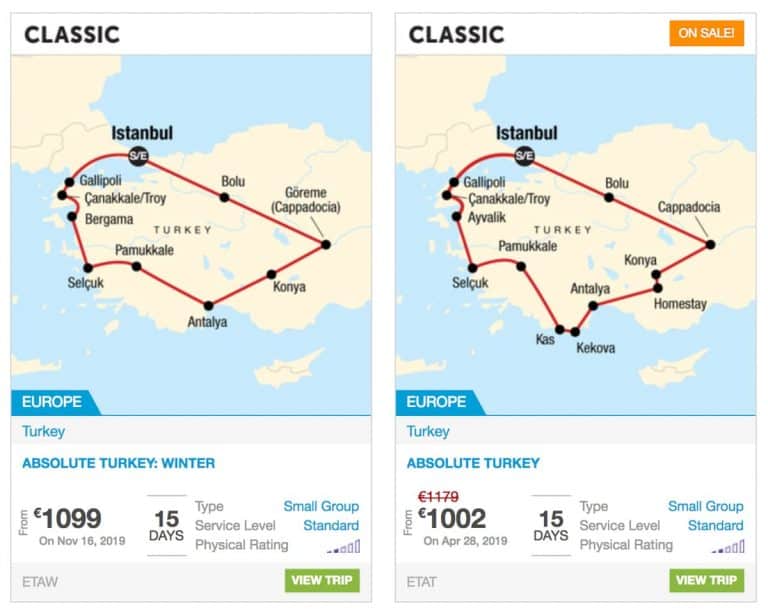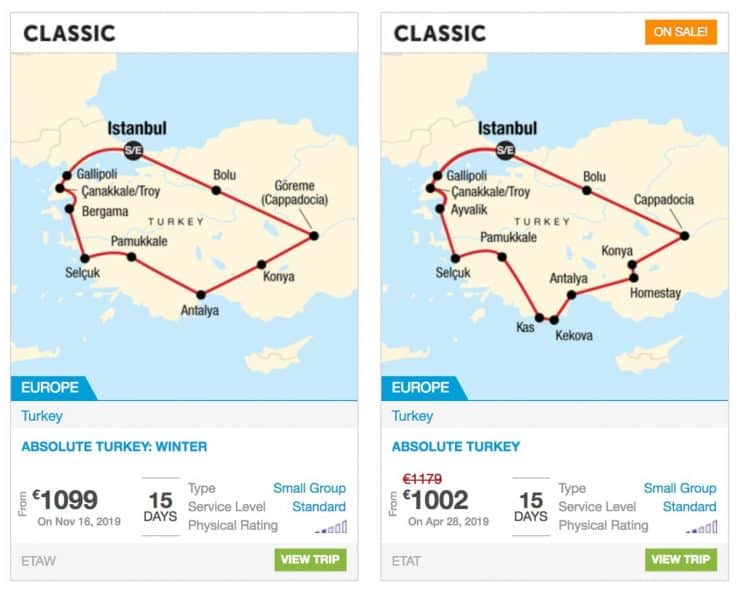 Each tour overview lists G Adventures reviews from other travellers for further insights.
Thinking of Travelling to Turkey? Pin It!