Disclaimer: This post contains affiliate links to handpicked partners, including tours, gear and booking sites. If you click through or buy something via one of them, I may receive a small commission. This is at no extra cost to you and allows this site to keep running.
The US Route 1 is a scenic road and historical trip that starts in Fort Kent, Maine and ends in Florida's Key West. Start your Maine road trip by visiting these sites and highlights.
US 1 Route Maine Road Trip: Where to Begin
Scenic roads that loop through history. A culinary scene flavoured by centuries of tradition and a coastline whose serene beauty belies a tumultuous past. The northern state of Maine is known for lighthouses, lobster and luminous fall colours, but its beguiling landscapes also offer fascinating glimpses into some of the earliest European settlements on US land.
Travel journalist of 12 years, Ella Buchan drove the entire route as part of the #DriveUS1 campaign. This post sponsored by Visit Maine.
Fort Kent to Madawaska, Maine
Designated as the country's first interstate highway in 1926, US1 starts in Fort Kent, 20 miles west of Madawaska.
A granite monument marks 'America's First Mile', with views across the Saint John River to Clair, New Brunswick. US1 was originally a patchwork of regional highways connecting the early settlements and George Washington is said to have travelled the route several times. Though, trotting along in horse and carriage compared to my hired Ford Fiesta (nicknamed Harrison), it probably took him a little longer.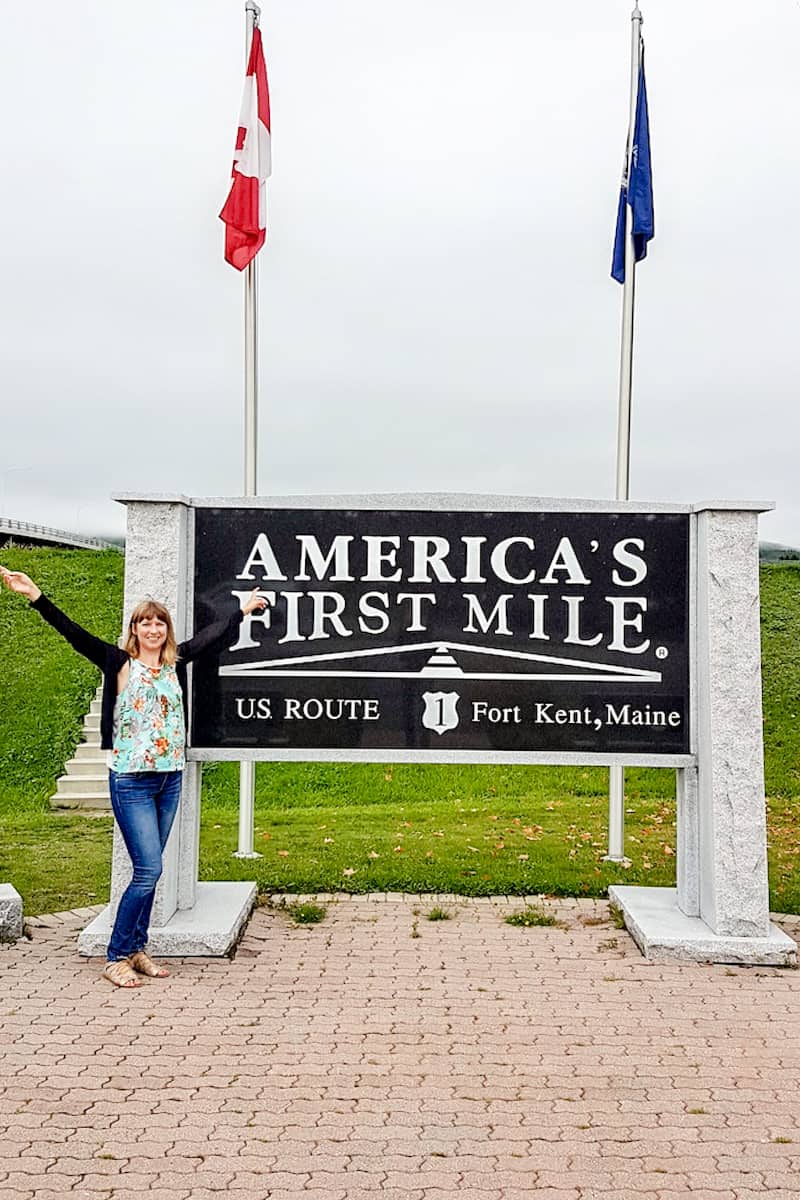 The history lesson started at breakfast. As I browsed the buffet of cereals, fruit and muffins, a waitress popped up behind the bar. "Would you like a ployes?" she offered. Pronounced 'ploy', I wondered if I'd interrupted a murder mystery game. This was my first introduction to Acadian food in this part of northern Maine, so close to Canada you can frequently spy its lush green landscapes on the other side of the Saint John River.
I was at the Inn of Acadia in Madawaska, just before the state's borders curl around New Brunswick to the east. Along with parts of Canada, this sprawl of Maine down to the Kennebec River, 270 miles south, was settled by French-Acadians in the 17th and 18th centuries. Acadia became a colony of New France, with a distinct identity from both the motherland and Quebec. And its culture is evident in everything from the landscape to the food.
My ployes was a buckwheat pancake filled with jammy blueberries and yoghurt, topped with granola. A delicious legacy of those early settlers, and still a breakfast favourite here. This was the fuel for the beginning of an epic road trip down the US Route 1 to Key West in the Florida Keys.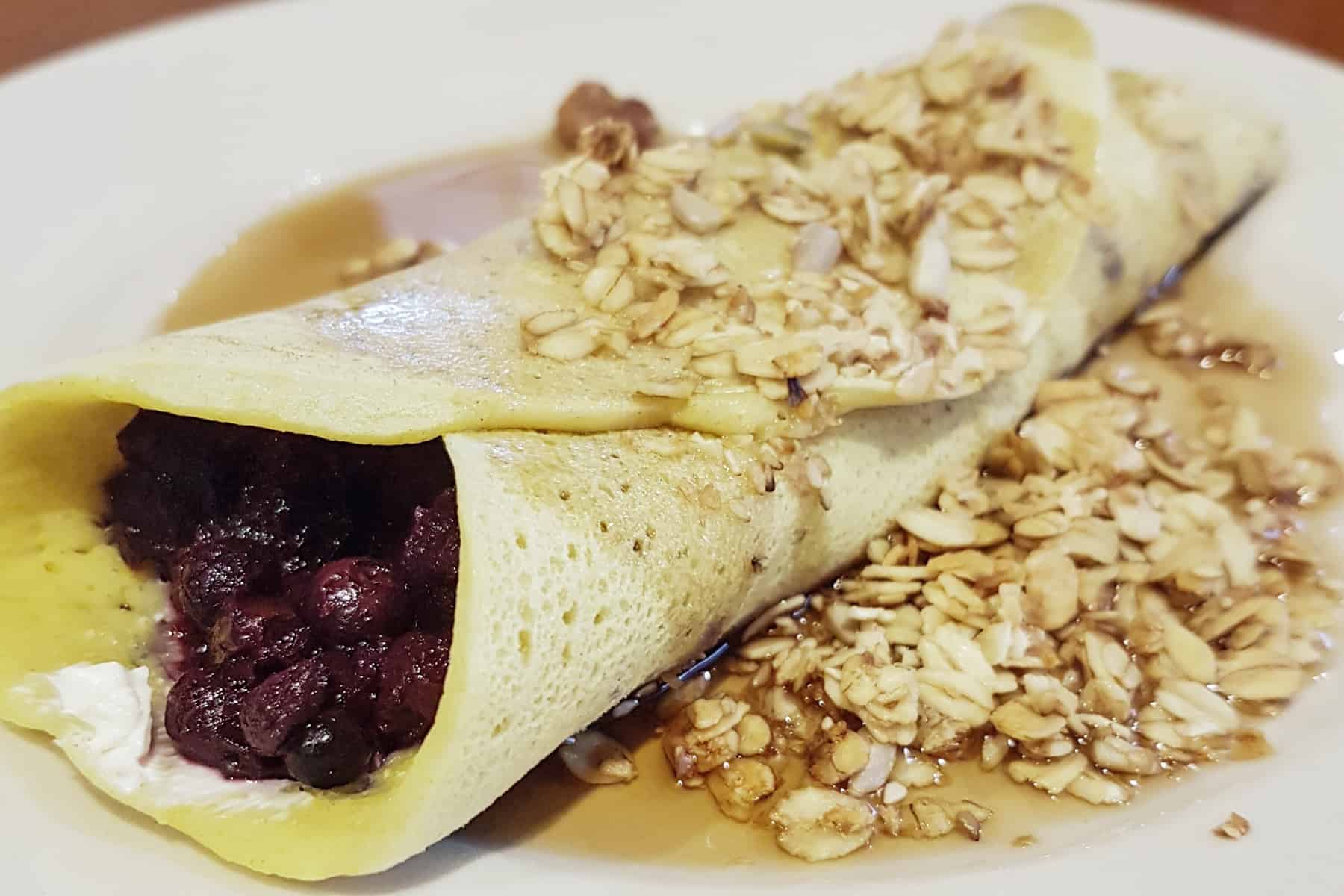 The Roads to Maine's Acadian Legacy
Saint John Valley Cultural Byway | Van Buren
Tracing the road along the Canadian border, past road signs greeting "Bienvenue" before eventually saying a regretful "au revoir", I was once again reminded of the Acadian legacy. The river, now marking the wiggly border, was once home to communities spanning both sides of the water.
This part of US1 weaves through the Saint John Valley Cultural Byway. The majority of the population are of French heritage, including descendants of original Acadian settlers.
The Acadian Village in Van Buren (open from June to September) includes original homes rebuilt log-by-log on this historical monument. There is also a wistful statue of Acadian heroine Evangeline, a fictitious character created by Maine poet Henry Wadsworth Longfellow. In the 1847 poem, Evangeline is separated from her lover Gabriel during the Deportation of 1755-1763, when British rulers forced Acadians from their settlements. Many fled to Louisiana, creating the Cajun culture still prominent there today, while a handful retreated to the Upper Saint John Valley. As I continued down the highway, I thought what a wrench it must have been to leave – and why many Acadians later returned to this boldly beautiful part of the world.
Million Dollar View on US 1
The road hugs tightly to the Saint John River, passing meadows scattered with wildflowers and cutting through thick forest. I was slightly too early for the fall colours, though smatterings of cerise and auburn popped against the green – a sneak preview of the new season wardrobe. Scenic byways loop around lakes and forested areas shadowed by mountains.
After passing through the tiny towns of Caribou, Presque Isle and Houlton, I hit the stretch known as the 'Million Dollar View'. The vanity of the name was forgiven as I pulled into the many lookout points to better admire views across the Chiputneticook chain of lakes, glimmering in the perfect shade of cerulean blue.

Saint Croix Historical Site
Farther south, the Saint Croix International Historic Site immortalises one of the earliest European settlements on the North Atlantic coast. The 6.5-acre island, visible from the historic site, is where the French first settled in 1604. It wasn't the most successful. After building relations and trading with native Passamaquoddy people, almost half of the settlers perished in the harsh winter. The survivors moved to Port Royal, Nova Scotia in 1605, which later became the capital of Acadia. Bronze statues depicting life on the settlement are dotted among pine trees, along winding paths carpeted with softwood chip.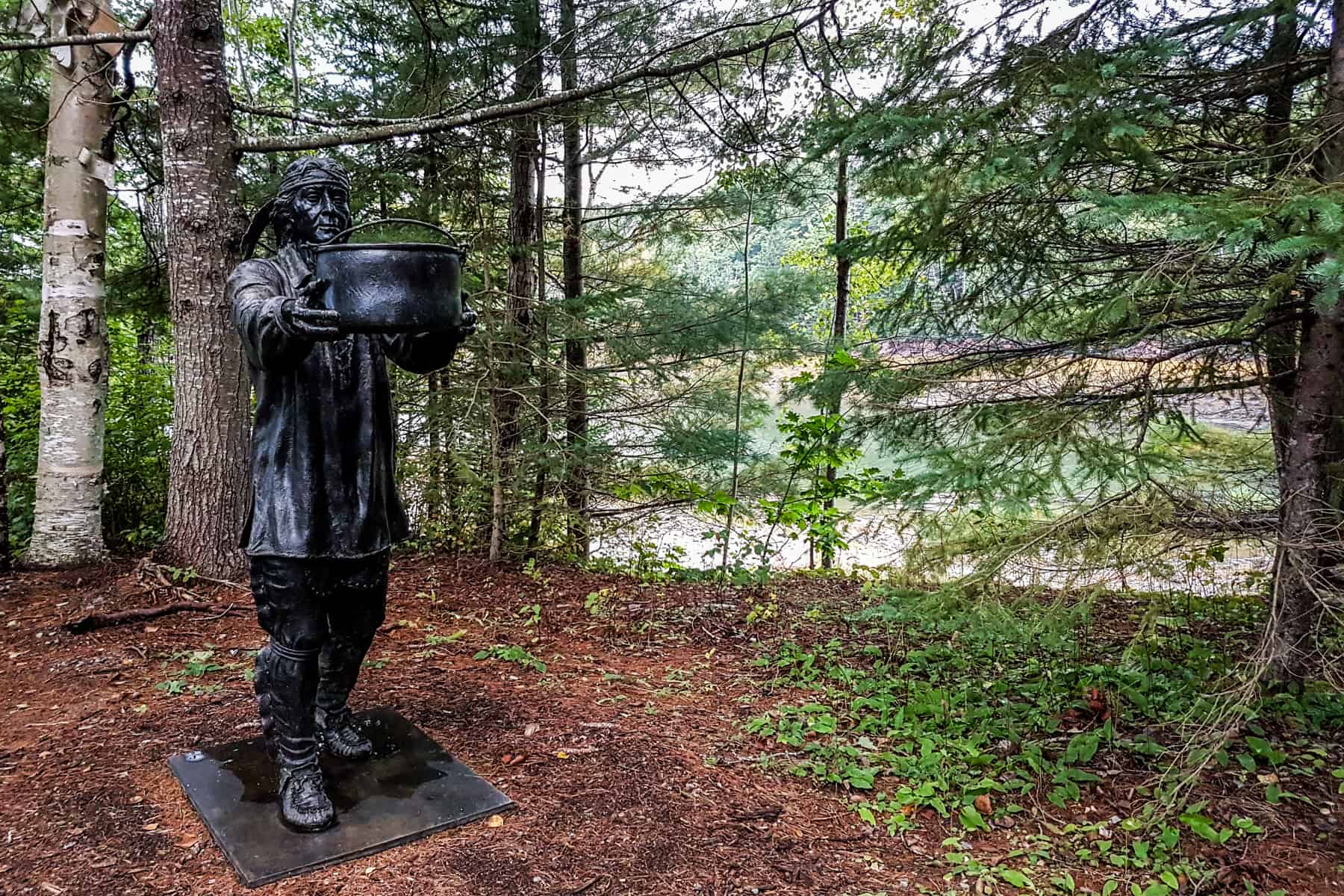 Lubec and the Atlantic Coastline
Maine's Atlantic coastline is dotted with more than 60 lighthouses, and candy-striped West Quoddy Head Lighthouse in Lubec is the most striking. Despite its name, the bright tower marks the easternmost point in the contiguous United States.

Route 187: Bold Coast Scenic Byway
Back on the road, US1 loops into Route 187, part of the Bold Coast Scenic Byway. The scent of pine and fir trees, mixed with salty sea air, breezed through the windows as the landscape opened up to marshes, wild blueberry fields and lakes stretching to the ocean.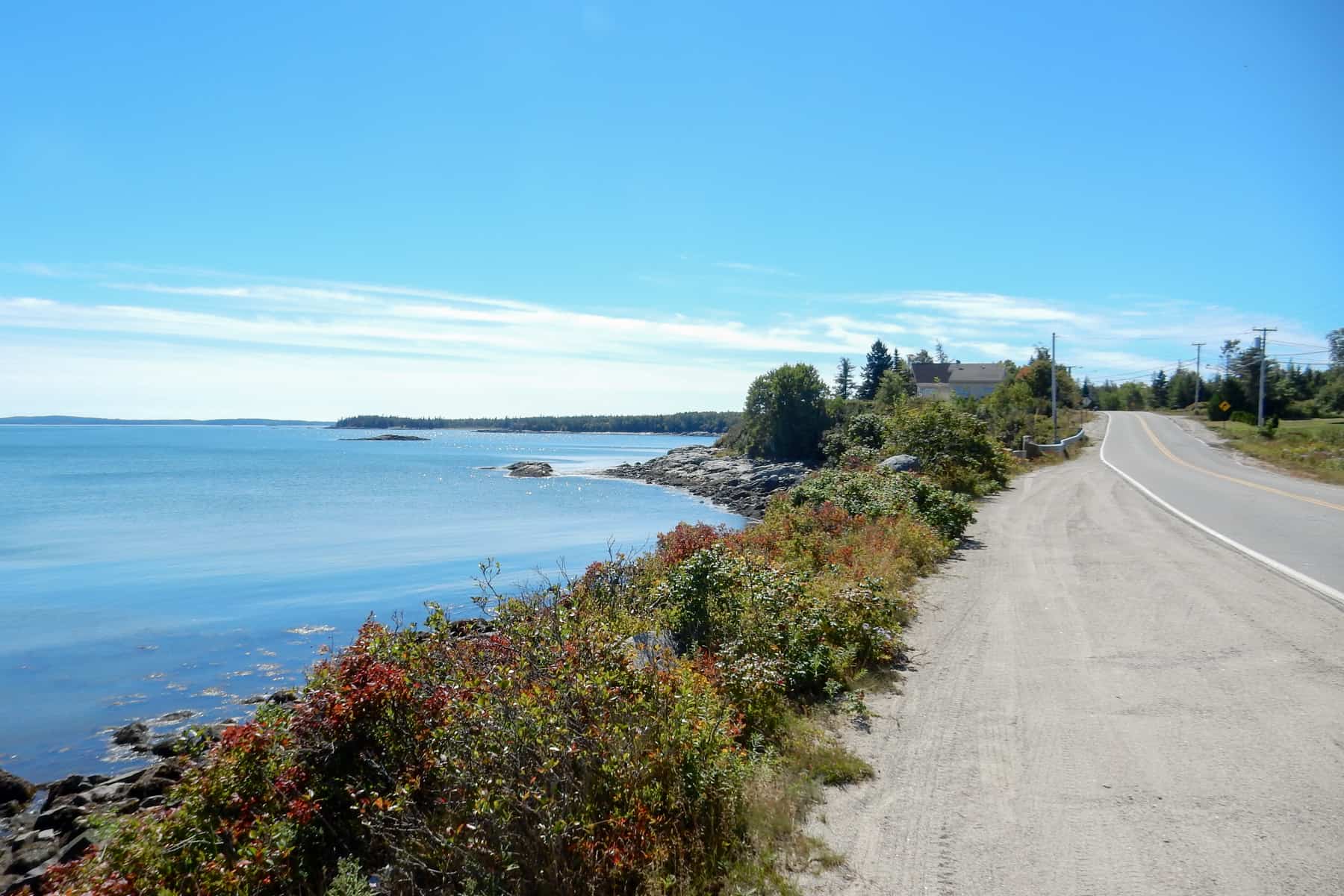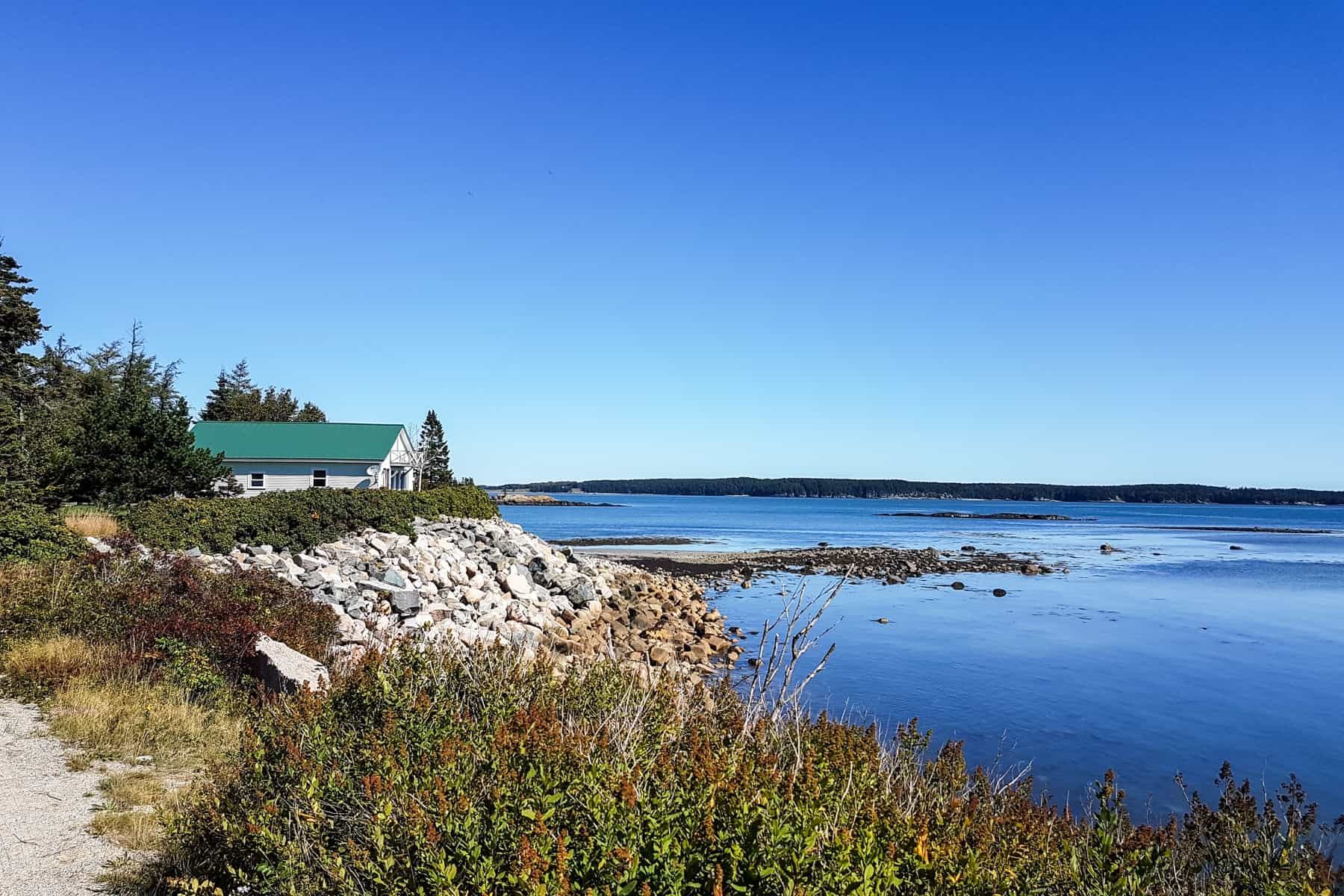 Route 186: Schoodic Peninsula and Schoodic Point
Farther south, Route 186 travels through the Schoodic Peninsula, past bays surrounded by wildflowers and fragrant shrubs before winding up to Schoodic Point in Acadia National Park. The pale taupe, rocky outcrop is a serene spot to gaze at the ocean.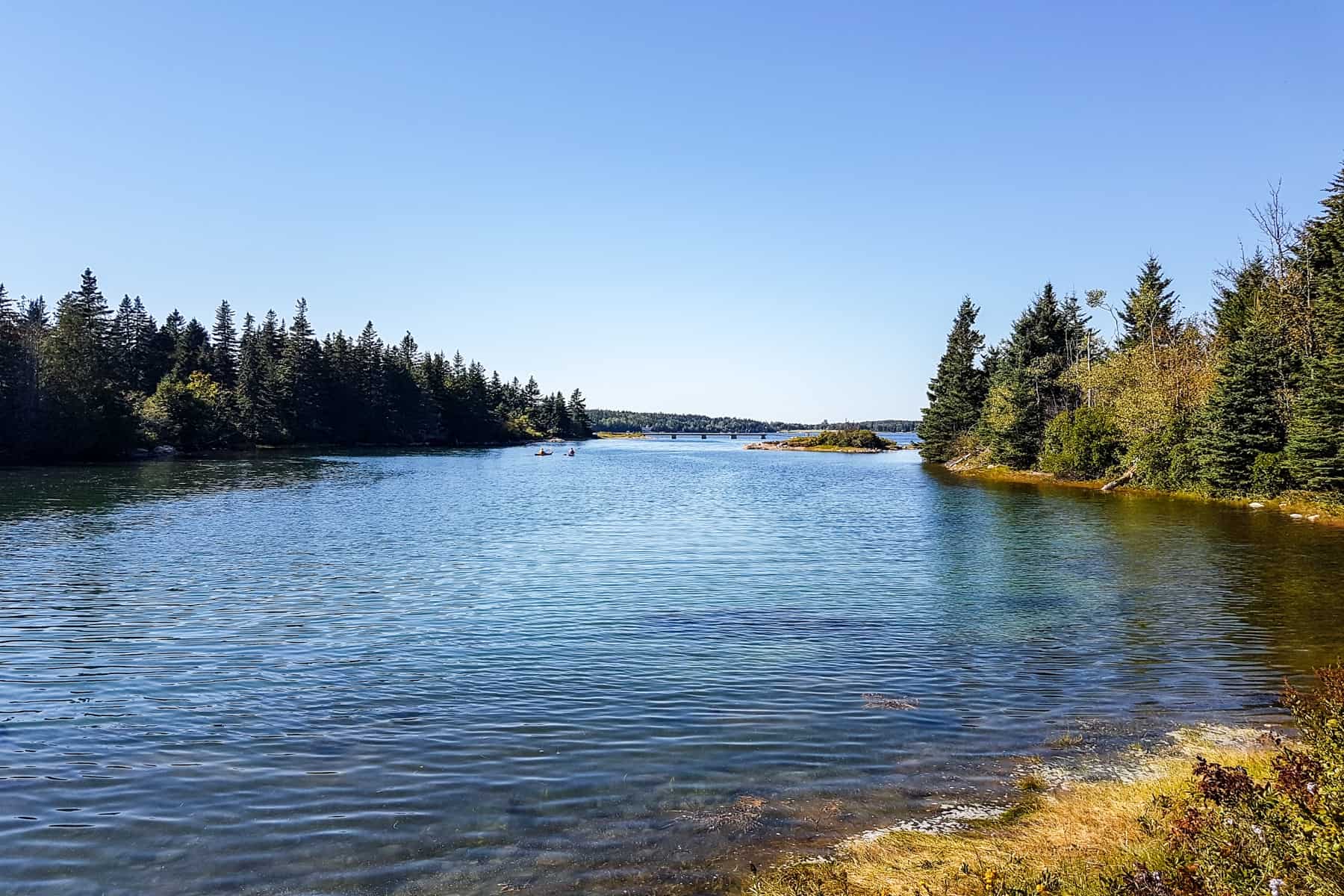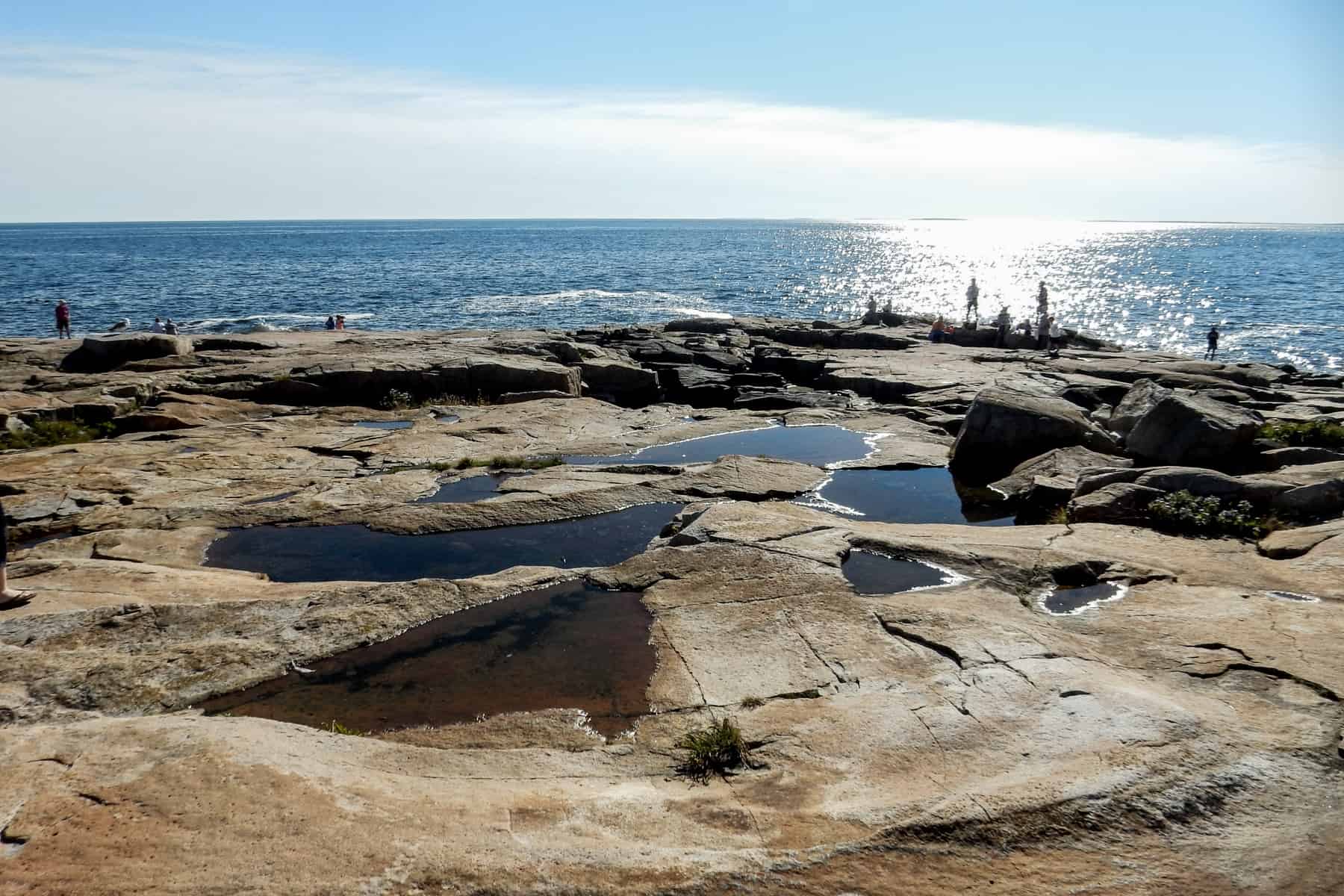 Seaport Town of Camden
After a night in cute seaport town Camden, its pretty harbour sheltered by mountains Bald and Battie, I hopped over wide crevices along the 0.8-mile rocky pier leading to Rockland Breakwater Lighthouse.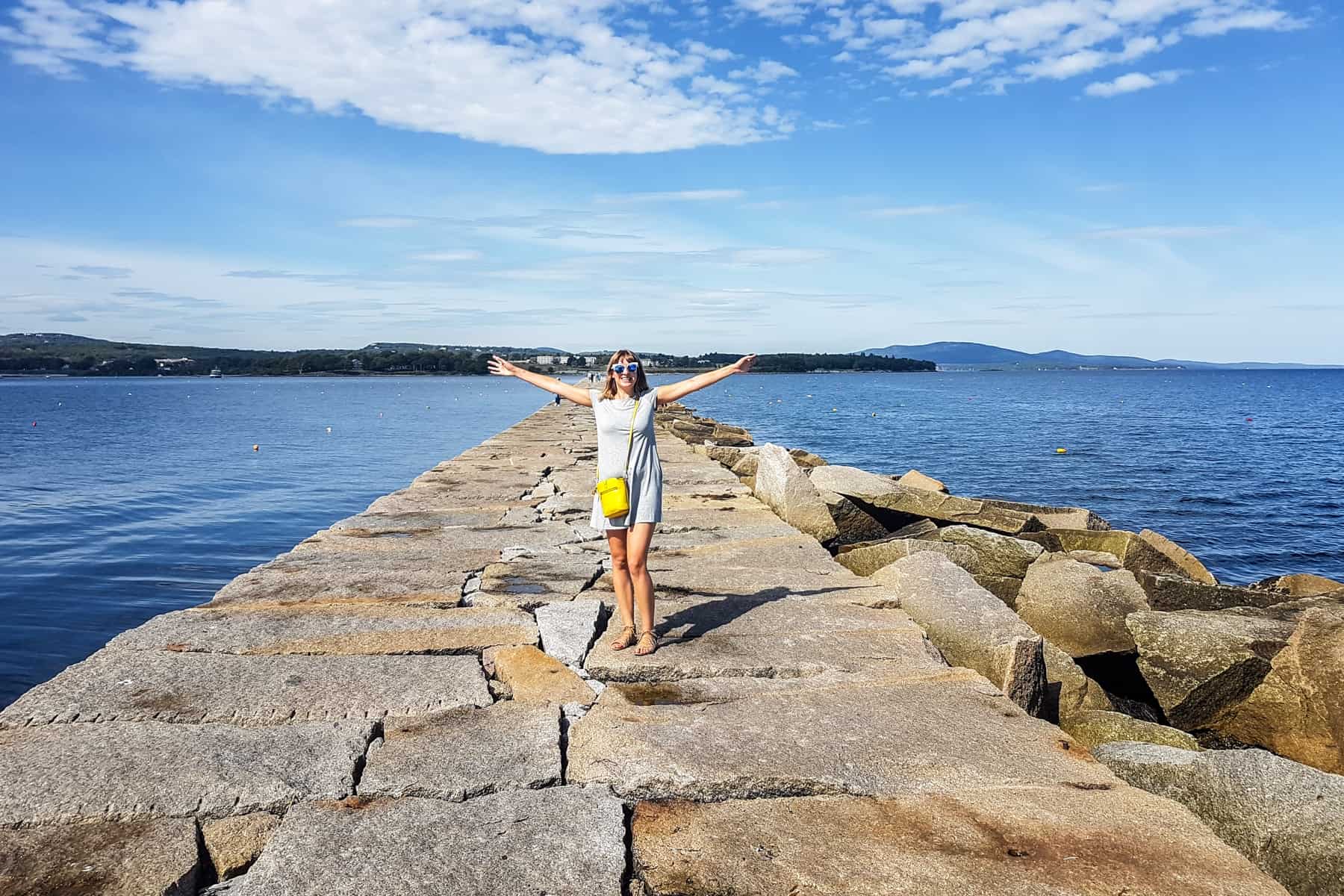 Visit Portland – Maine's Capital of Cool
Portland has a very different vibe from the rest of Maine. This compact city is wonderfully walkable, from the cobbled streets of the Old Port to the waterfront, once the hub of fishing village Casco, renamed Falmouth before becoming part of modern Portland. Now, among buildings in diverse architectural styles from Federal and Gothic to Queen Anne, Portland's appeal is very modern. I only had a day to explore and vowed to return as I browsed bookshops and boutiques in the Arts District, and sampled craft brews at Novare Res.
Maine was the birthplace of Prohibition, but its vast coastline also made it a major smuggling route for bootleggers.
The boozy traditions continue today with hip speakeasy-style bars like candlelit Bramhall, intriguingly named The Bearded Lady's Jewel Box, and hip Portland Hunt & Alpine Club, which serves Scandinavian sharing boards with cured meats, quails' eggs and pickles.
Seaside Ogunquit
Tucked in the southeastern corner of Maine, tiny Ogunquit ('beautiful place by the sea') looks almost too perfect to be real. Tiny souvenir shops, saltwater taffy stores and lobster shacks curl around serene Perkins Cove, bobbing with fishing boats. A small pedestrian bridge loops across the water to reach the Ogunquit Museum of American Art, whose impressive collection includes two portraits of Ernest Hemingway by Henry Strater. After complaining that the first made him look too "literary", a second (preferred by the writer) captured him, bloody nosed, after a boxing match.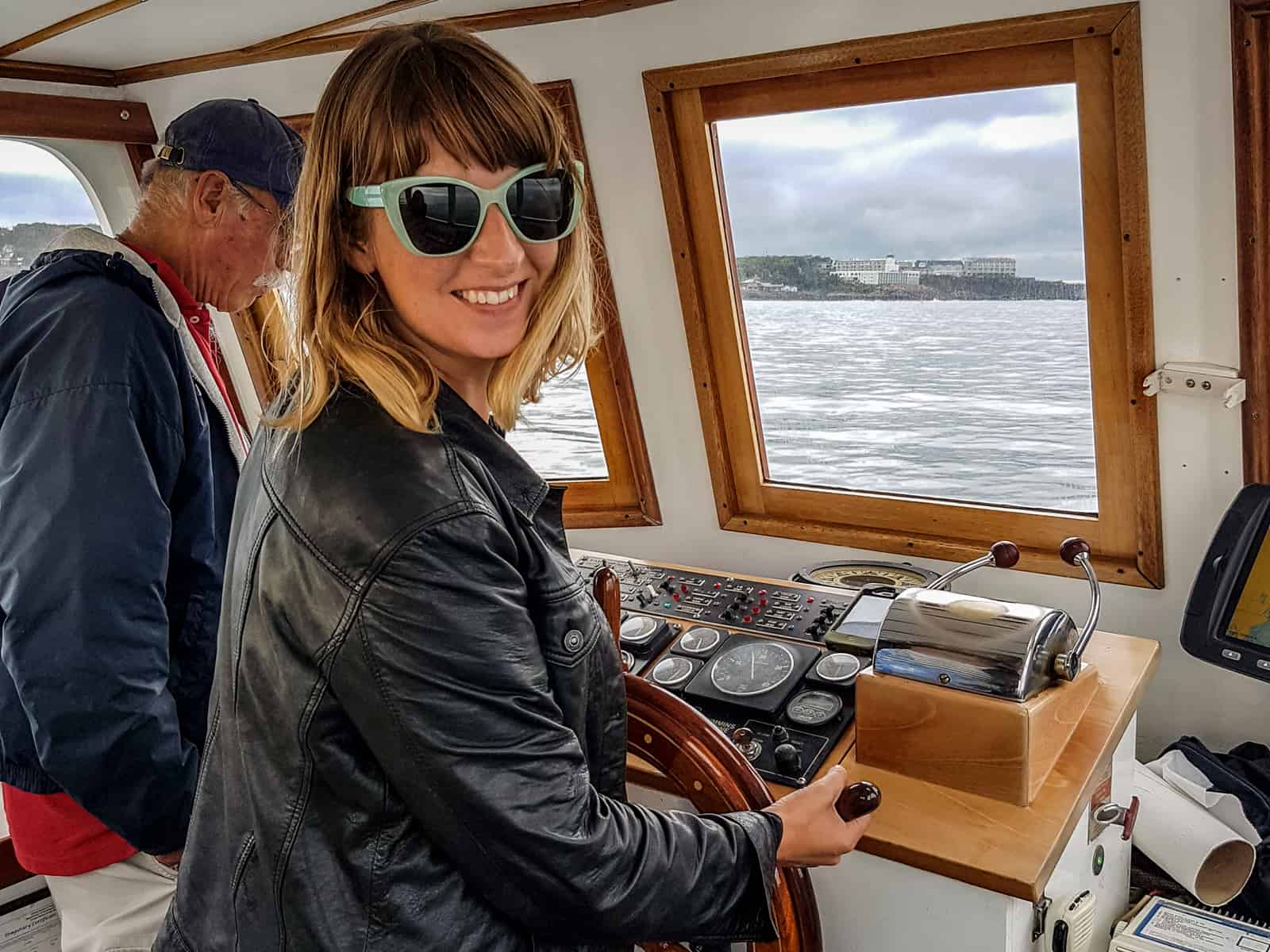 The museum's sculpture gardens, with granite, aluminium and wood sculptures gazing out to sea, can be viewed during a scenic tour with Finestkind Cruises. Our captain, Bob, let me take the helm for a while as we sailed to Nubble Lighthouse, built on a 'nub' of land off the rocky coastline.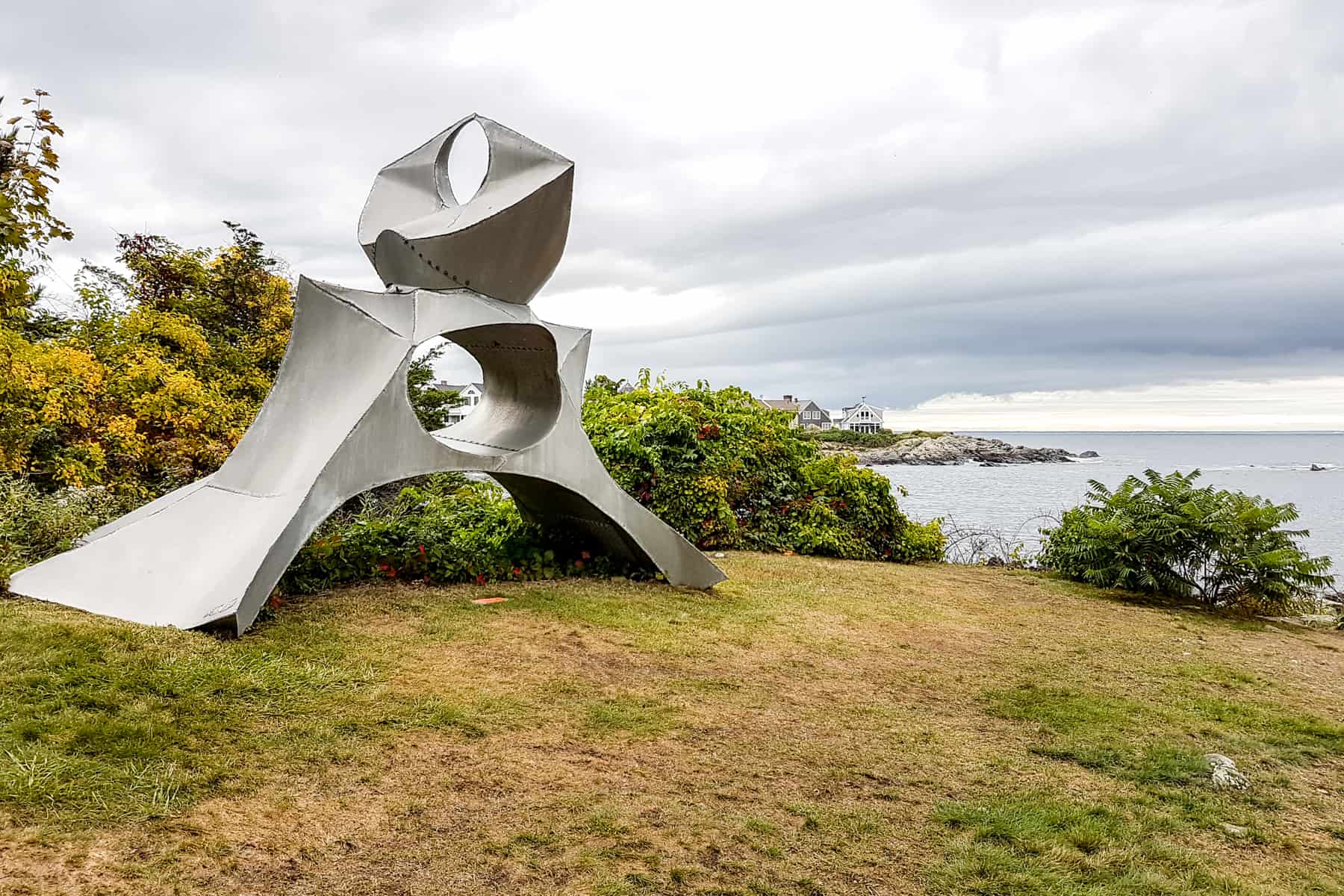 I learned a little about the history of lobstering in Maine. The crustaceans were once so abundant, early settlers crushed their shells for fertiliser and nonchalantly scooped them from tidal pools for dinner. Now the industry is so competitive that five lobstermen must retire for each new licence issued. The problem, as Bob explains, is that they rarely retire.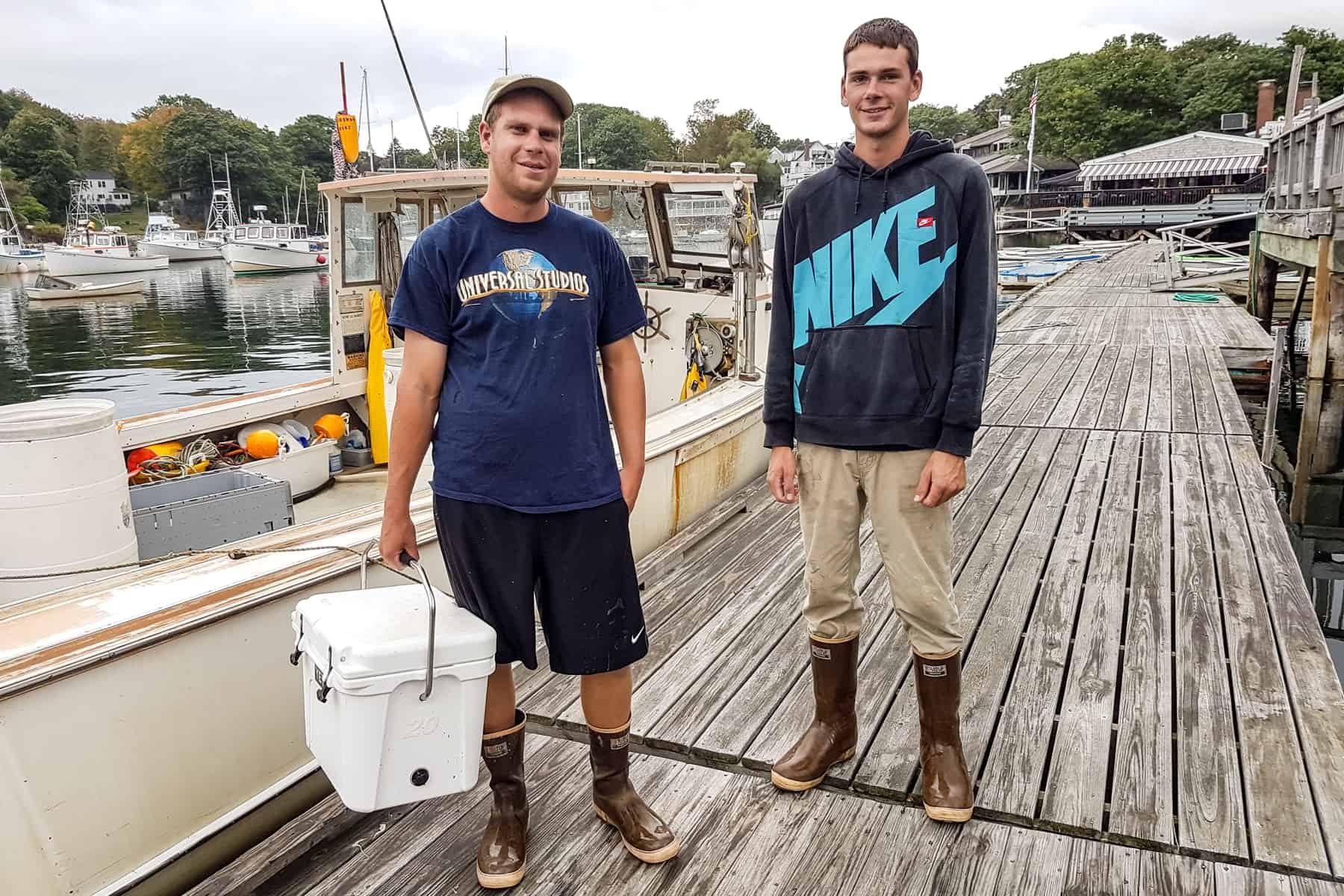 Saltwater Taffy and Sand in York
The foodie history continues in nearby York, blessed with a wide beach the colour of set honey. The Goldenrod has been making saltwater taffy since 1896, and visitors can watch through the window as the sweets are pulled and stretched to achieve the perfect light-yet-chewy texture.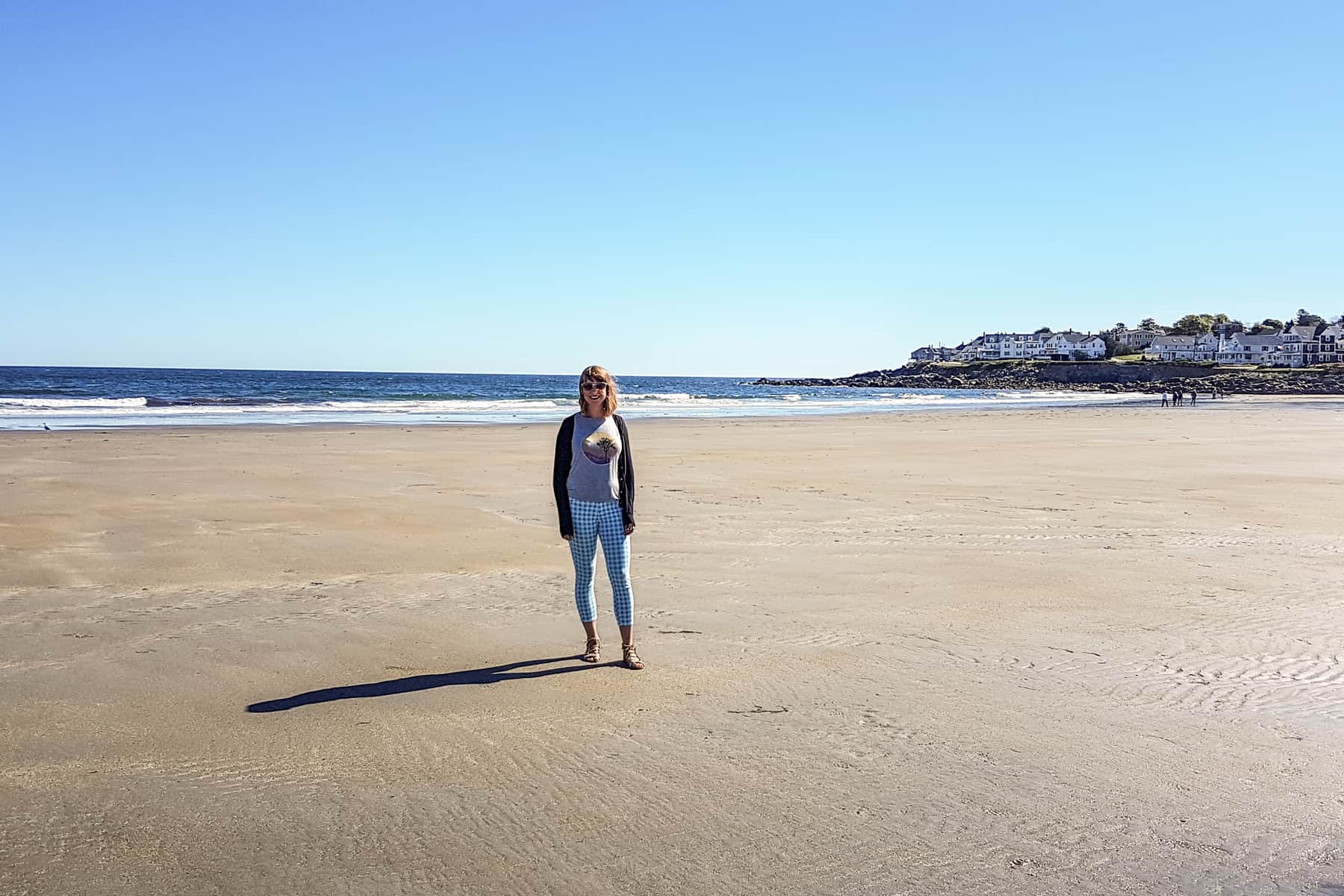 The first electric trains from Portsmouth, Massachusetts began in 1897, bringing visitors to purchase the taffy then pulled by hand.
I took a box for the road – my last delicious bites of Maine – as sweet, salty and infused with tradition as the state itself.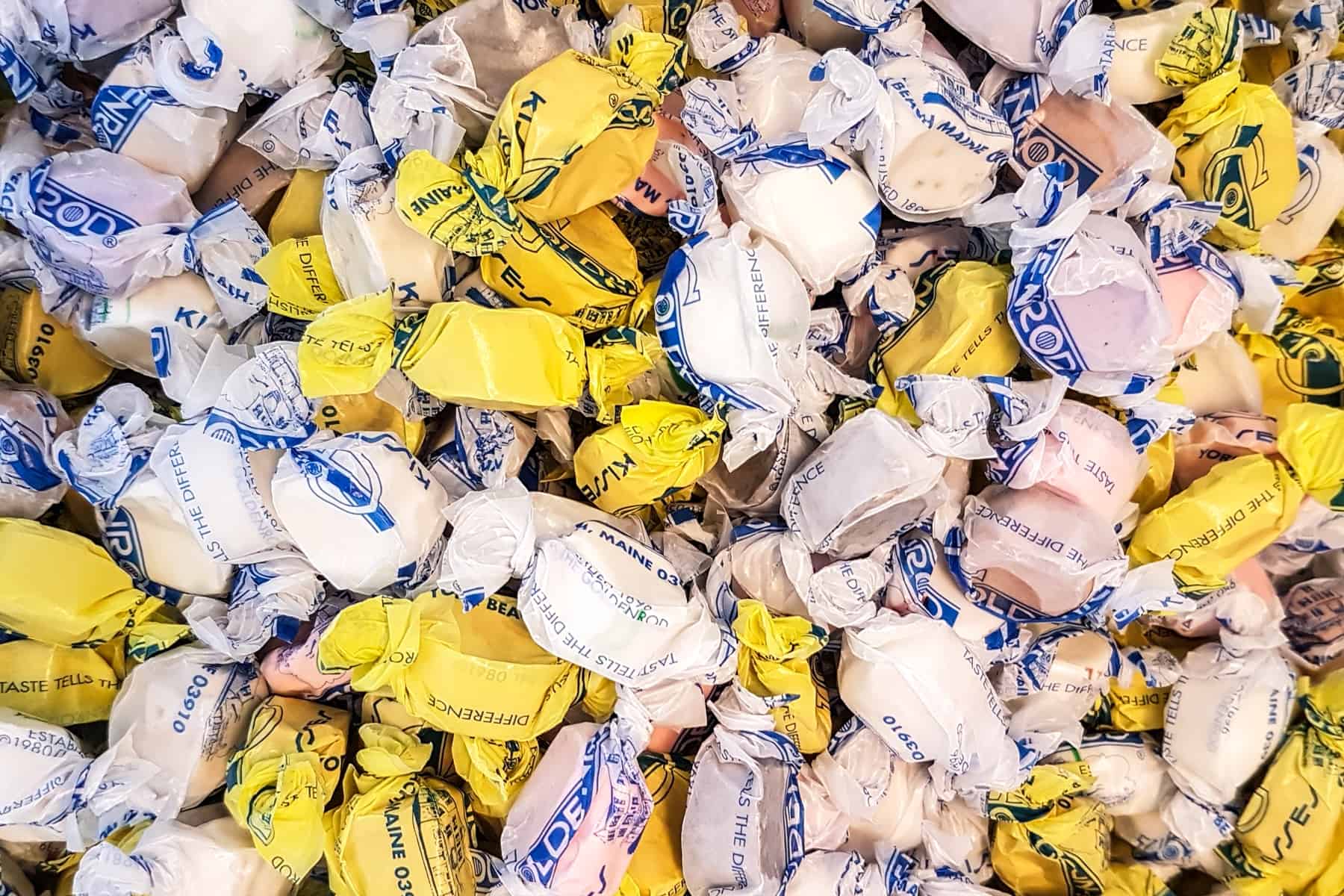 Maine Road Trip Locations in a SnapShot
Fort Kent (where the US 1 Route starts)
Madawaska
Van Buren (Acadian Village)
US 1 Million Dollar View
Saint Croix Historical Site on St Croix Island
Lubec (For the West Quoddy Head Lighthouse)
Route 187: Bold Coast Scenic Byway
Route 186: Schoodic Peninsula and Schoodic Point
Camden (For the Rockland Breakwater Lighthouse)
Portland, the Capital of Maine
Ogunquit
York