Disclaimer: This post contains affiliate links to handpicked partners, including tours, gear and booking sites. If you click through or buy something via one of them, I may receive a small commission. This is at no extra cost to you and allows this site to keep running.
In Brandnertal, Vorarlberg a whole new landscape is uncovered above and below during the spring and summer. Here's how and where to find it on upon mountaintops and hidden in stream-lined gorges.
In spring and summer, there's something special about the region of Brandnertal in Vorarlberg in particular. It's when nature awakens from its ski and snow slumber when the majority of visitors pass through this westernmost state of Austria.
Brandnertal is not only different because its hillsides turn green, flora blooms and locals bathe in the natural pools of water. It's different because of nature havens that only become accessible in the warmer months when the snow subsides and the ice melts, when hidden pockets are uncovered and able to be explored in a multitude of ways.
Start in the Brandnertal Village of Brand
Brand – the village at the heart of the region – is a typically pretty Austrian alpine setup (with some great modern architectural twists Vorarlberg is known for) that sits at the end of the Brandnertal valley at the foot of the highest mountain (Schesaplana) in the Rätikon.
What enticed me most is the mountain wall at the very end, marking a border with Switzerland. This peak was the one scene I remembered from my first visit to the Brandnertal valley at the end of winter and one I wanted to recapture and visit in summer.
The village is central to all the cable cars and connecting points to various attractions and adventures. Cable cars take you up into the hills, and treks get you into the forested gorge below (that is entirely off-limits in winter).
Brandnertal, Vorarlberg from Above
Visiting Lunersee Lake – Accessible by the Lunersee Bahn
At the western end of the Brandnertal valley is the natural wonder and nature reserve of Lunersee Lake, that might well be one of the most stunning lakes you will come across in your lifetime. I've seen a lot of lakes in my travel years, and yet this one still made me feel as if I had seen something new and stopped me in my tracks.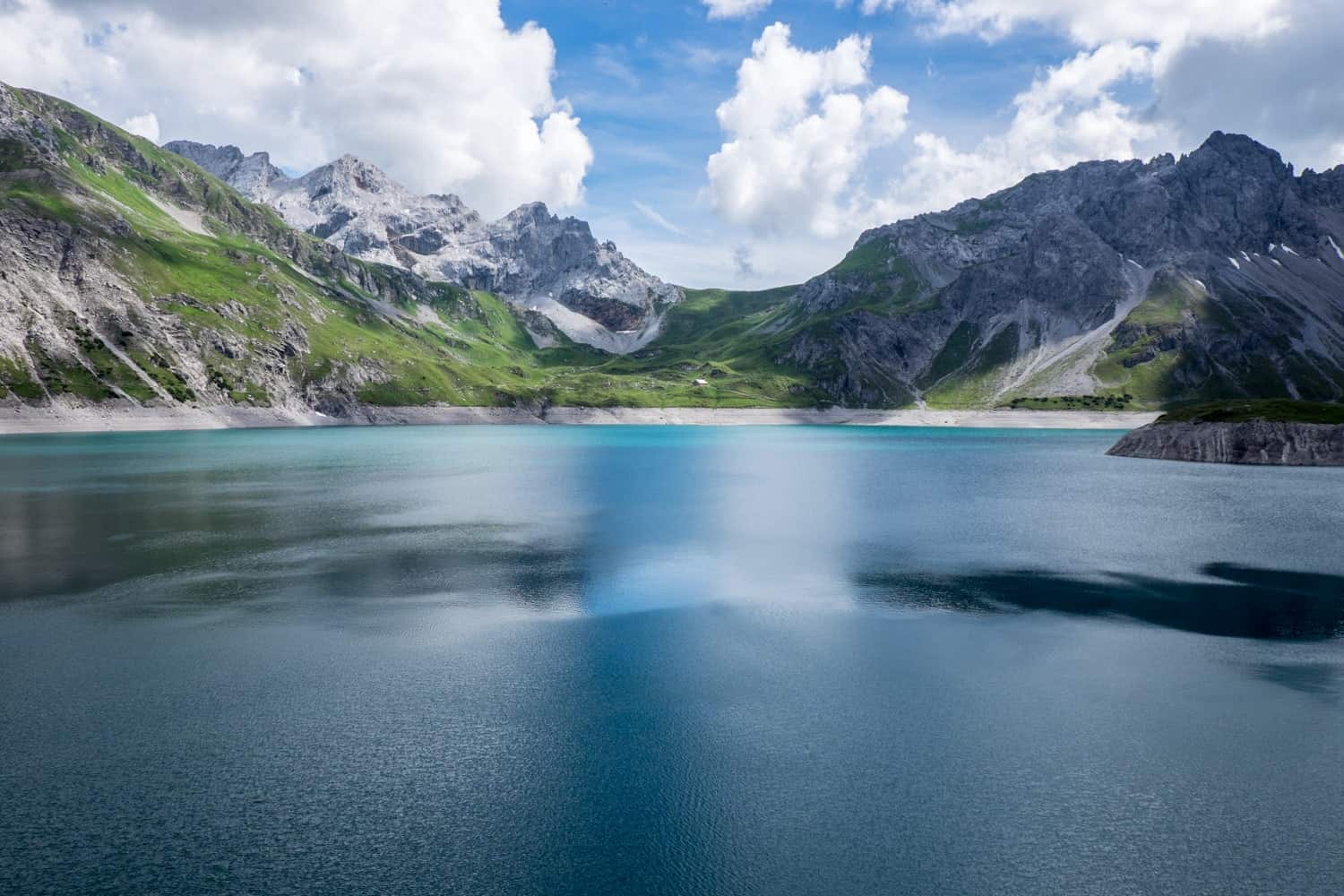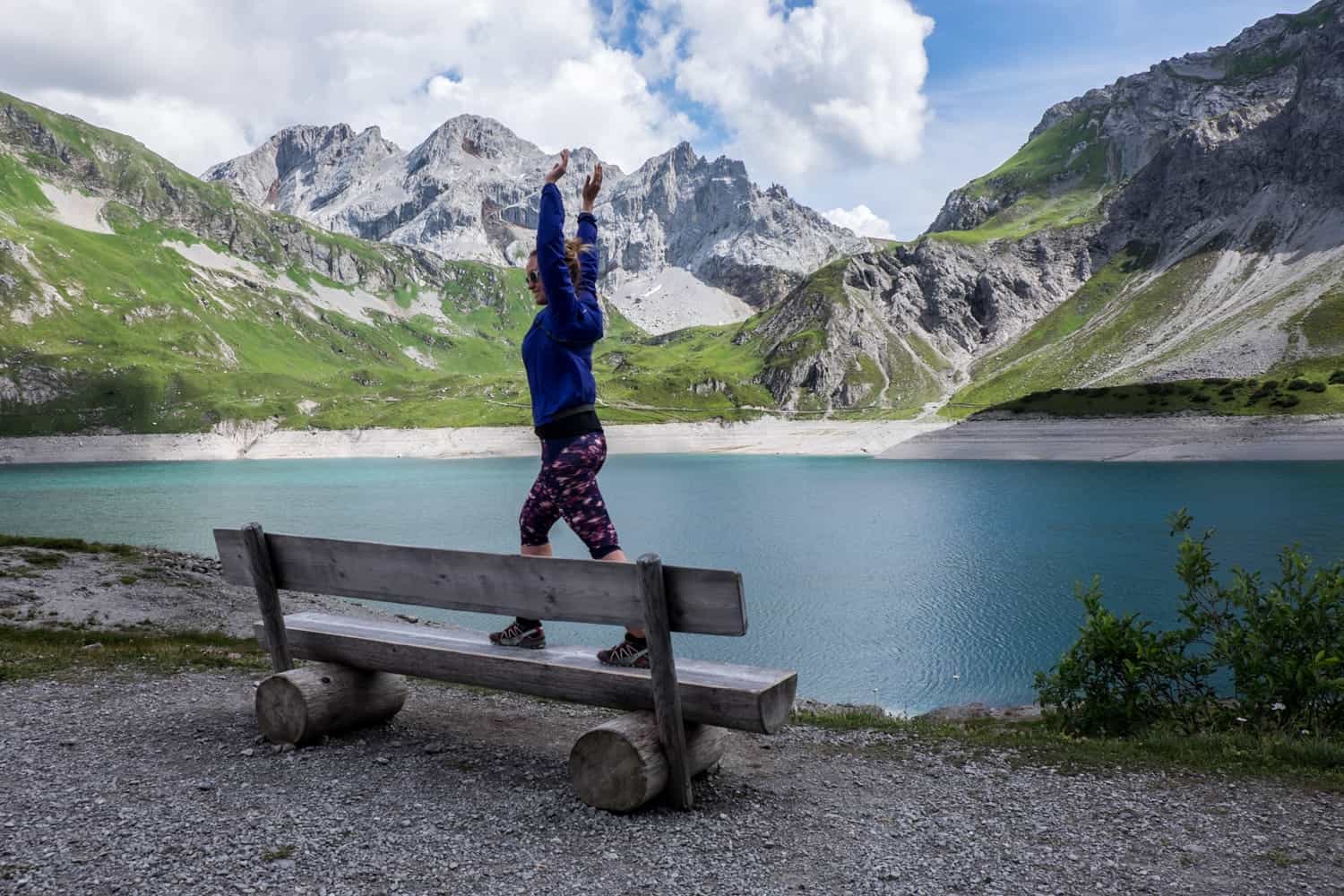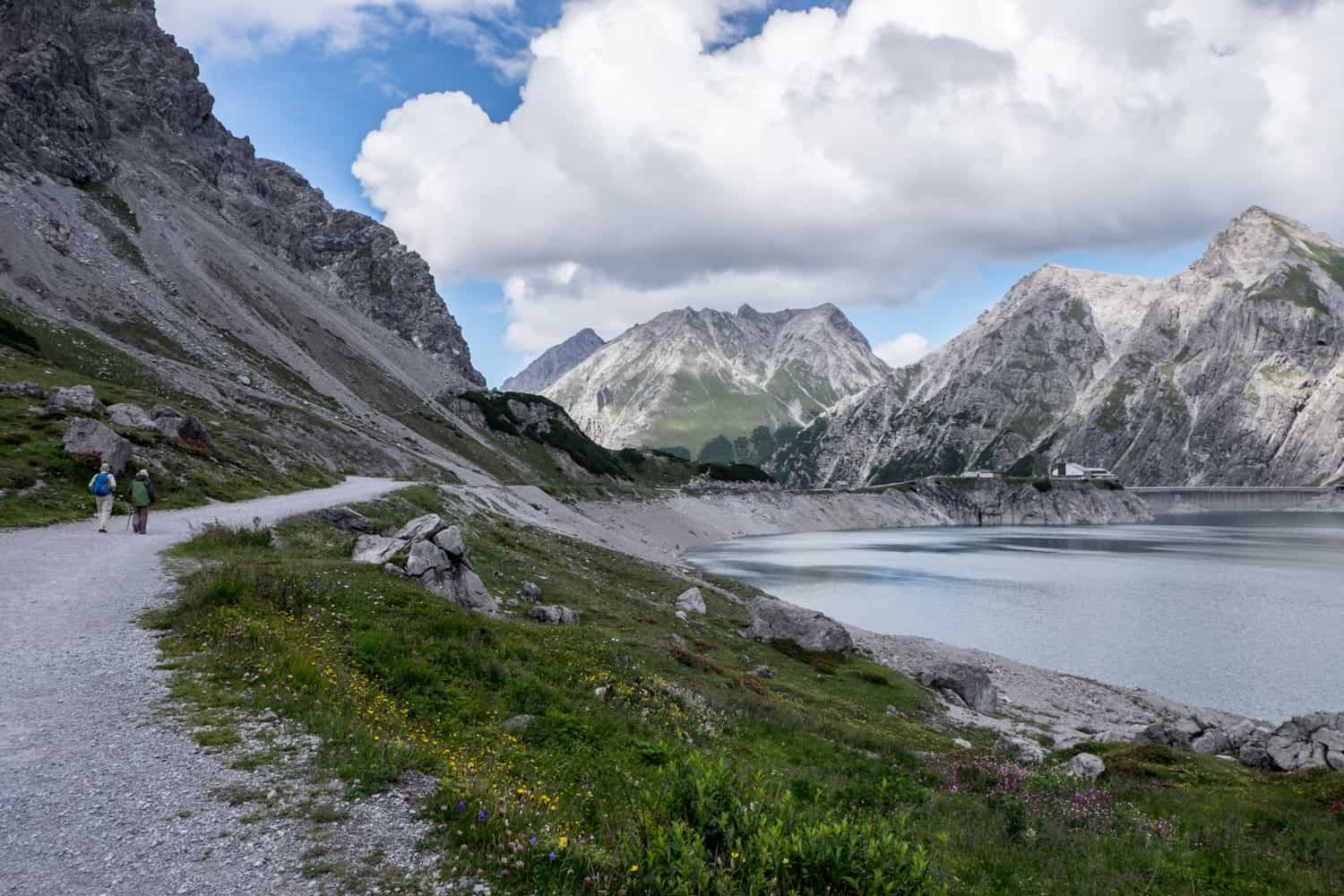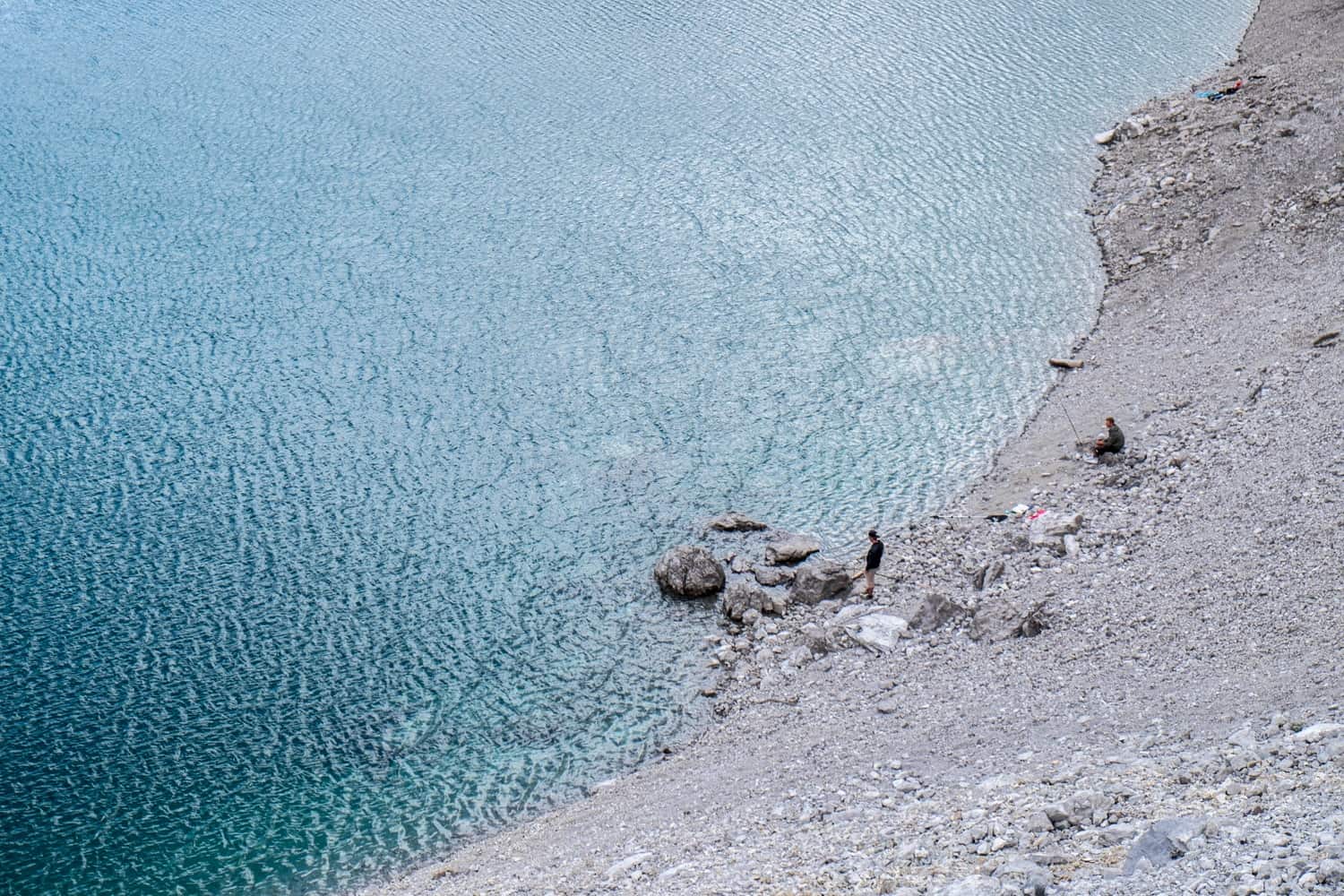 Lake Lünersee is one of the largest natural mountain lakes in the Eastern Alps 1,979 metres above sea level, shimmering in iridescent blues that can't always be captured in their full glory on camera. A short hike around Lake Lünersee takes two hours, with a constant panoramic viewpoint and a choice at one end of edging a little higher or taking a more straightforward path at a lower level.
While the dreamy, mountain wrapped waters are inviting, they are not open for swimming. This lake powers electricity to the region, and its limited access keeps it pristine and beautifully preserved.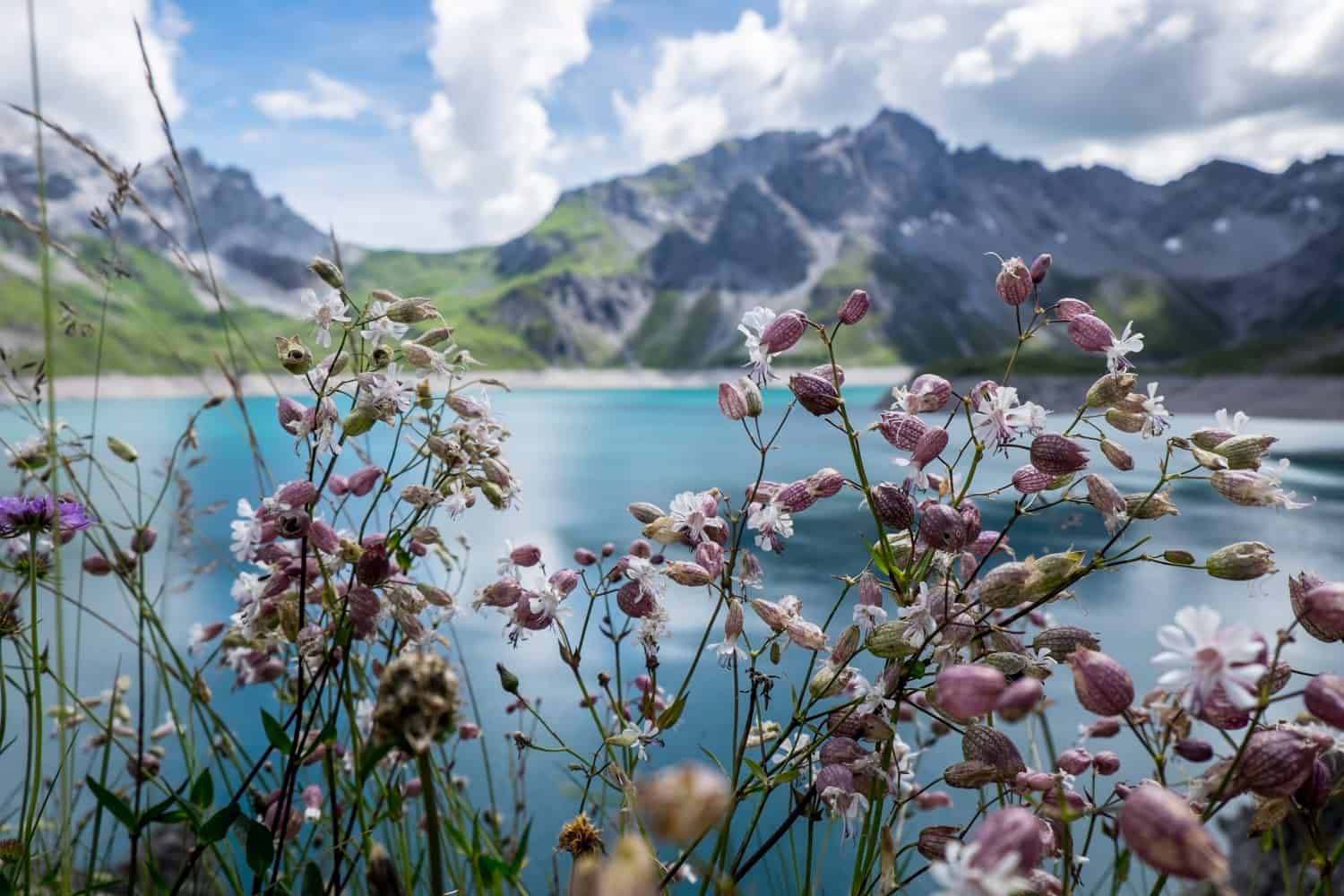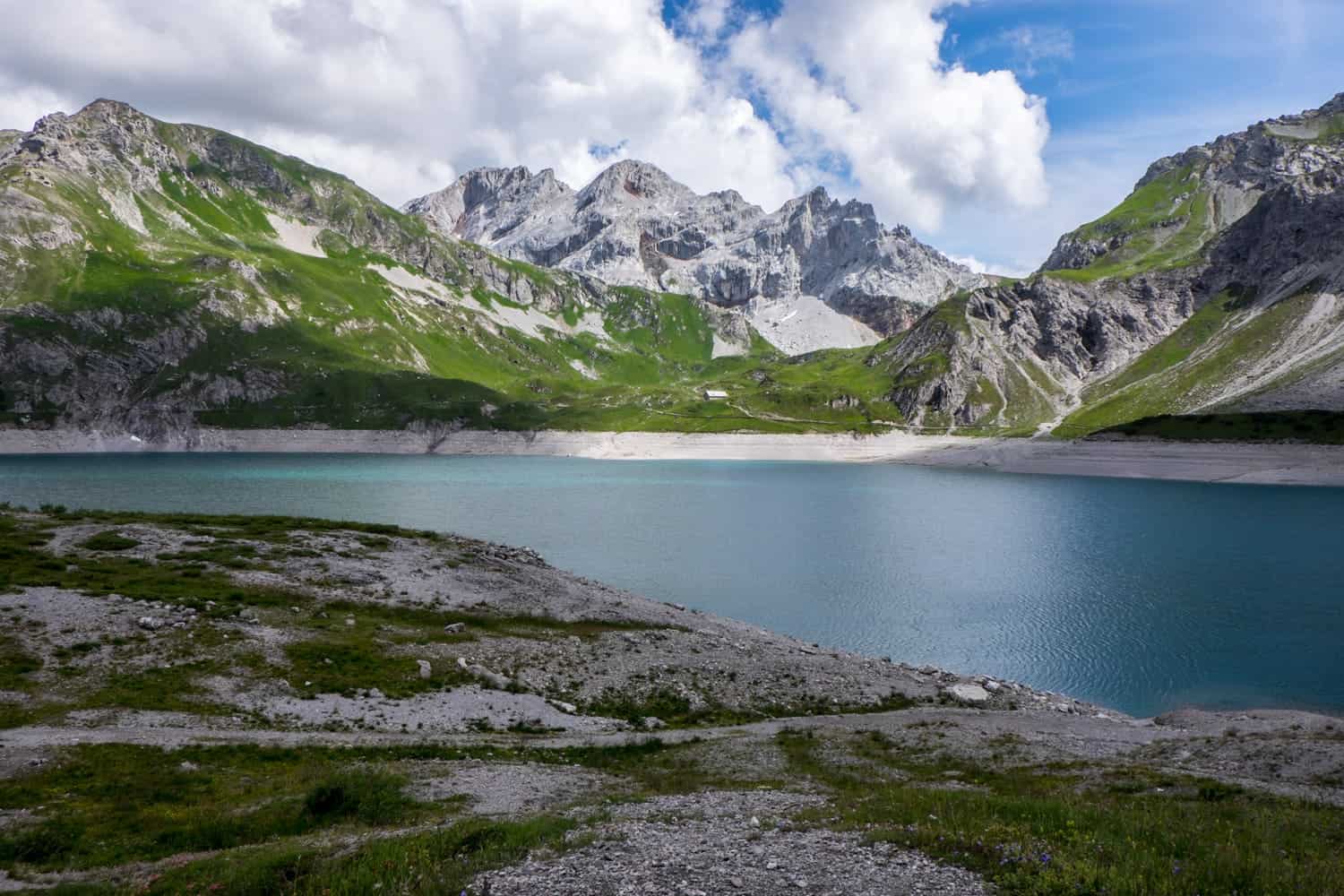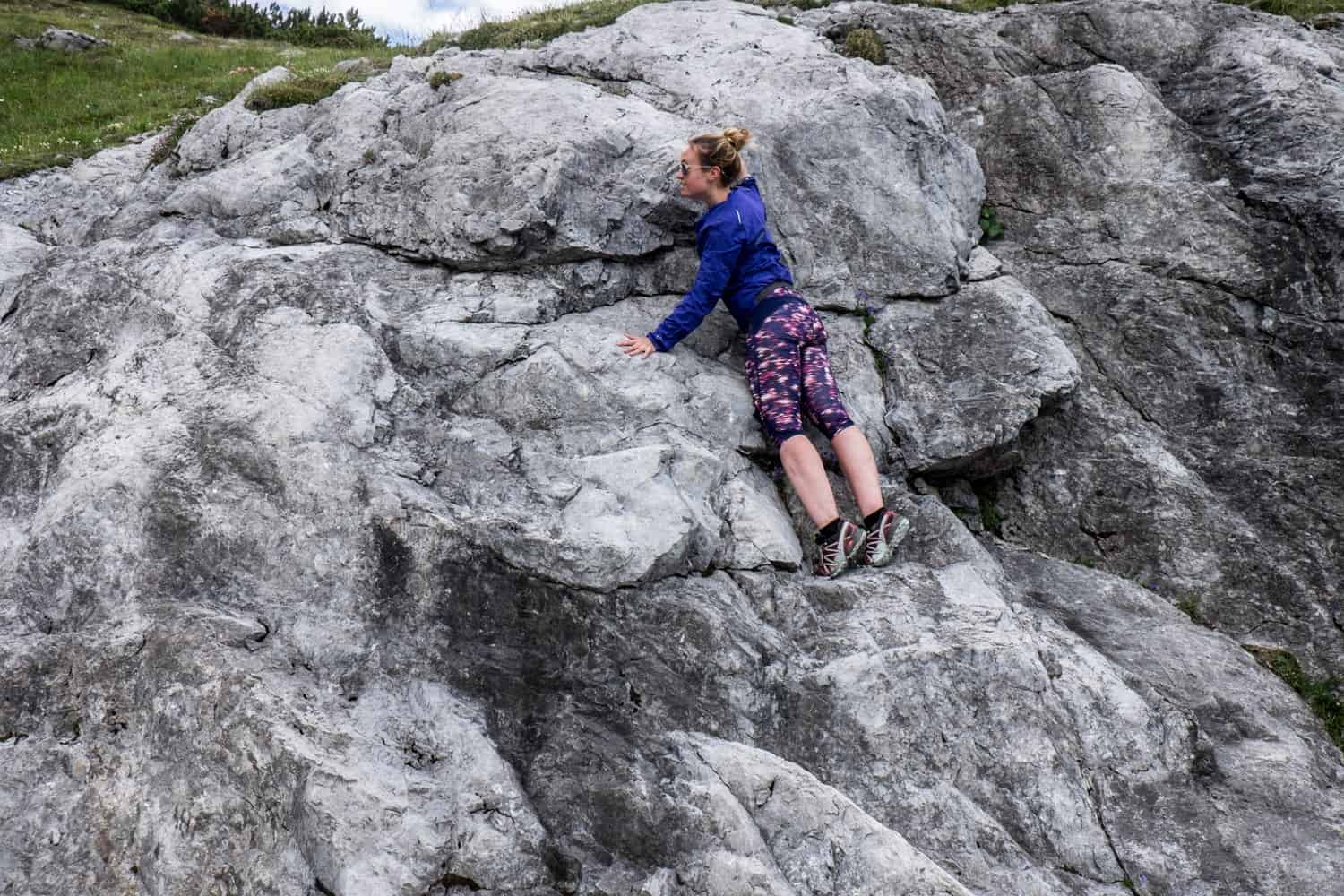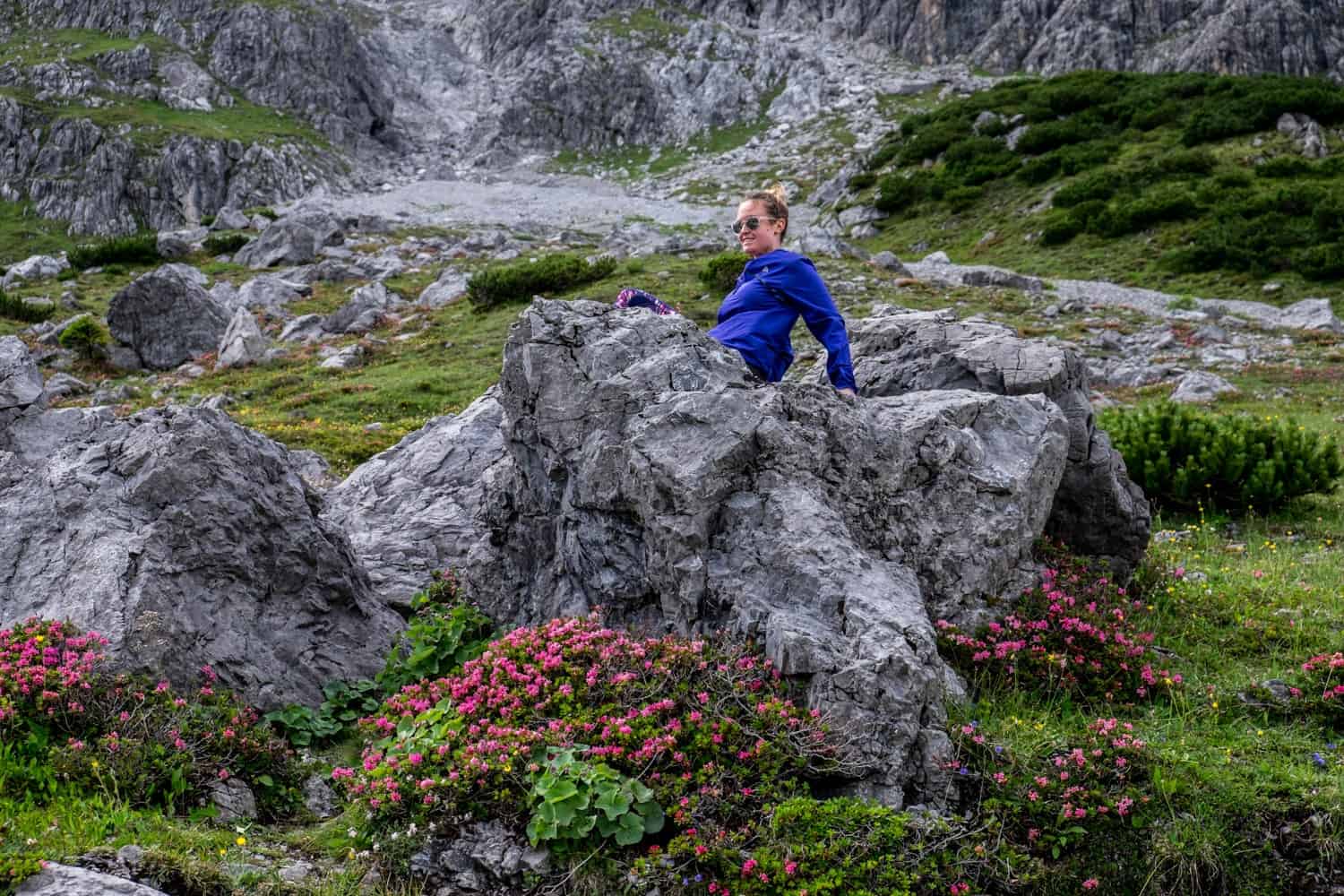 Not only did I walk around a vast section of Lake Lünersee, but the rocky walls were also tempting for a little clambering here and there, as I up my rock climbing game.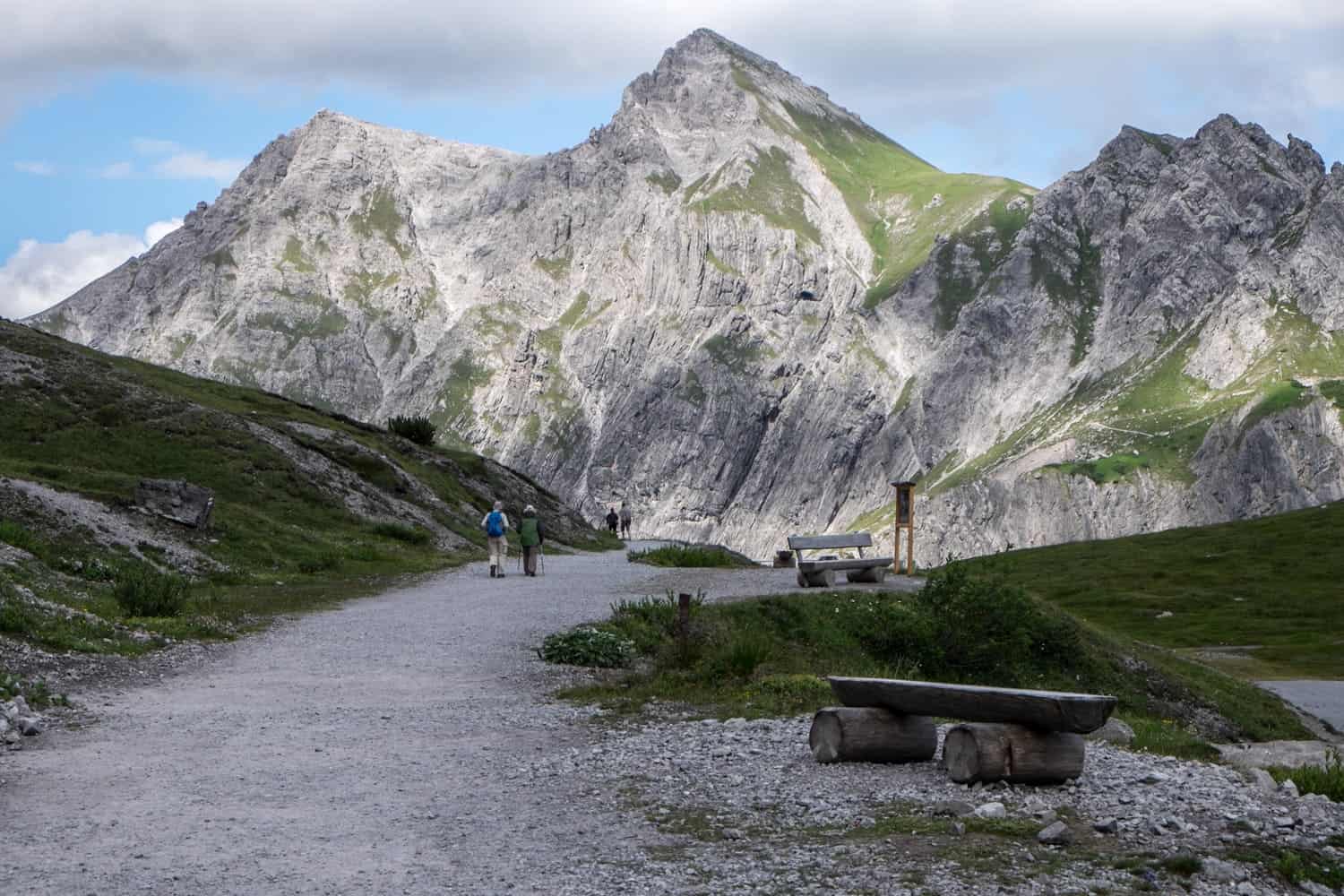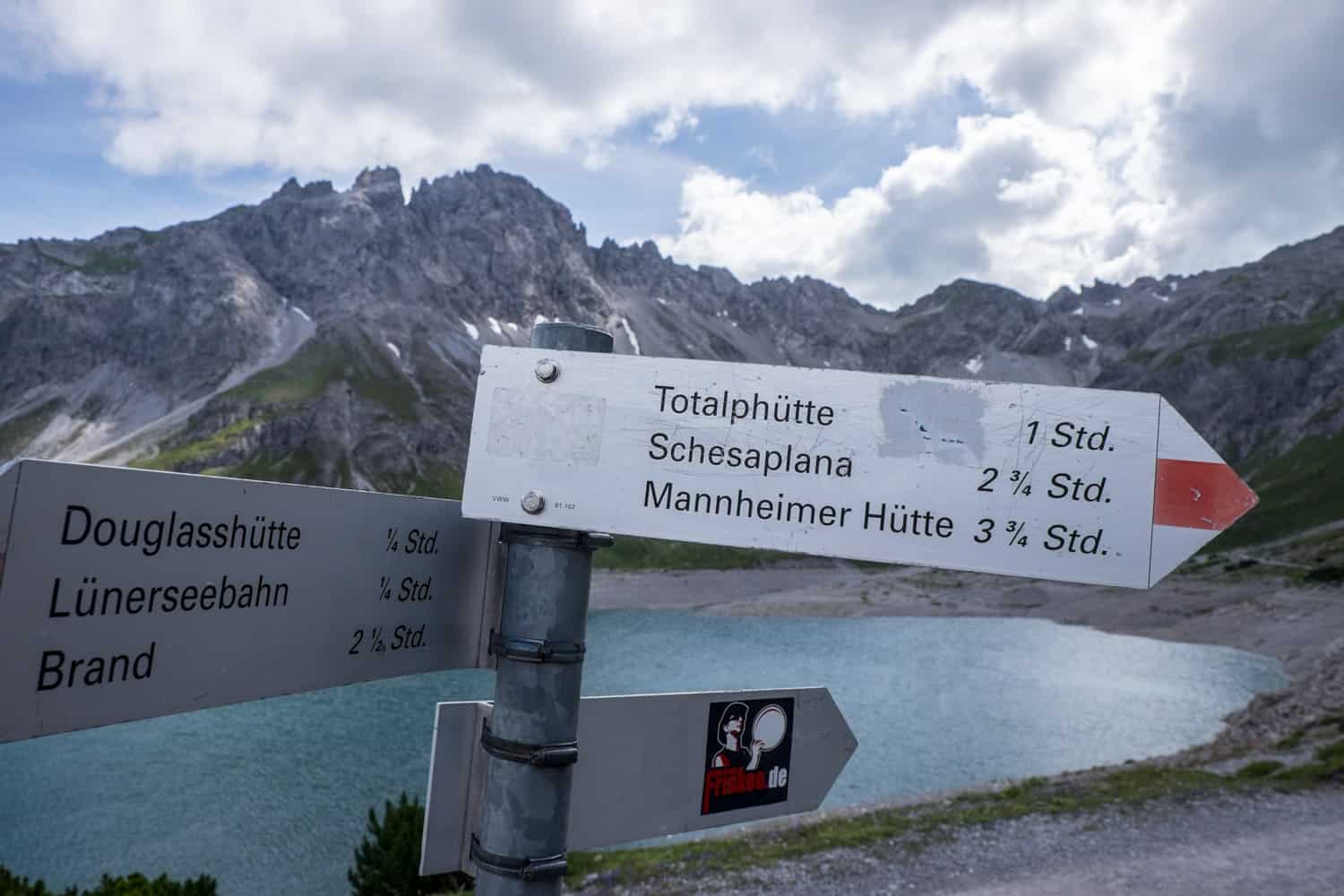 Those wanting to step up their challenge and explore the mountain surface more, there is the 'hut hike' to the Totalphütte where you can indulge in all the usual food and drink feasts that Austrian mountain huts are known for providing. It is well sign-posted throughout the hiking loop.
Hidden from view at great heights, Lake Lünersee in Vorarlberg is accessible via the five-minute Lünerseebahn cable car, just a short drive from Brand village. This journey in itself is a scenic climb up through the steep and craggy mountain faces that form a rugged wall to the beauty that lies within.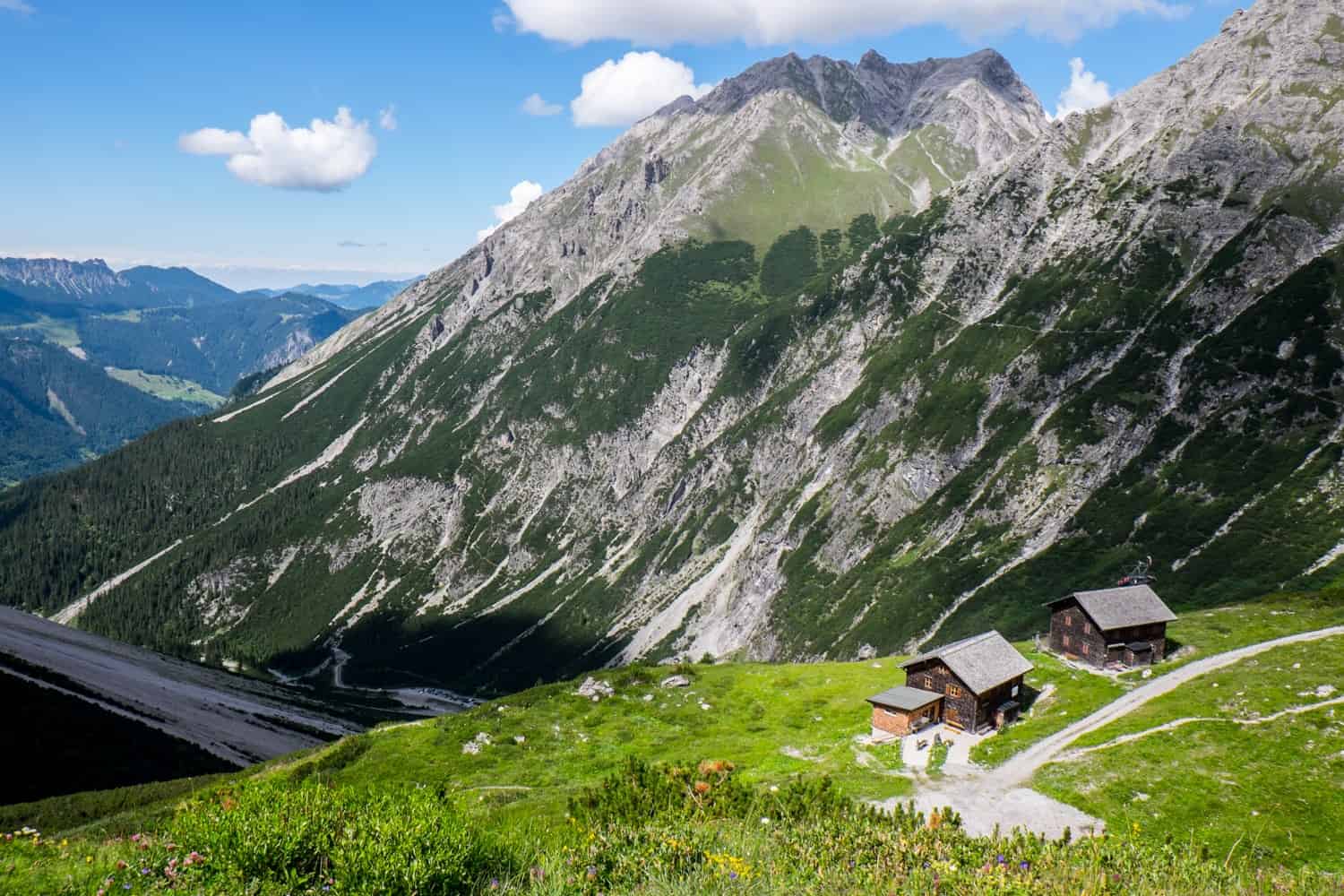 Bike Park Brandnertal – Accessible by the Einhorn Bahn II
I usually mountain bike (or e-mountain bike) covering long-distance and packing in a lot of sights and elevated viewpoints. In Brand, I took my first ever foray into Downhill Mountain biking with a half-day of lessons with BergAKTIV. In Brandnertal there are ten free ride and downhill mountain biking trails covering all levels, accessible from around the Einhorn cable car station.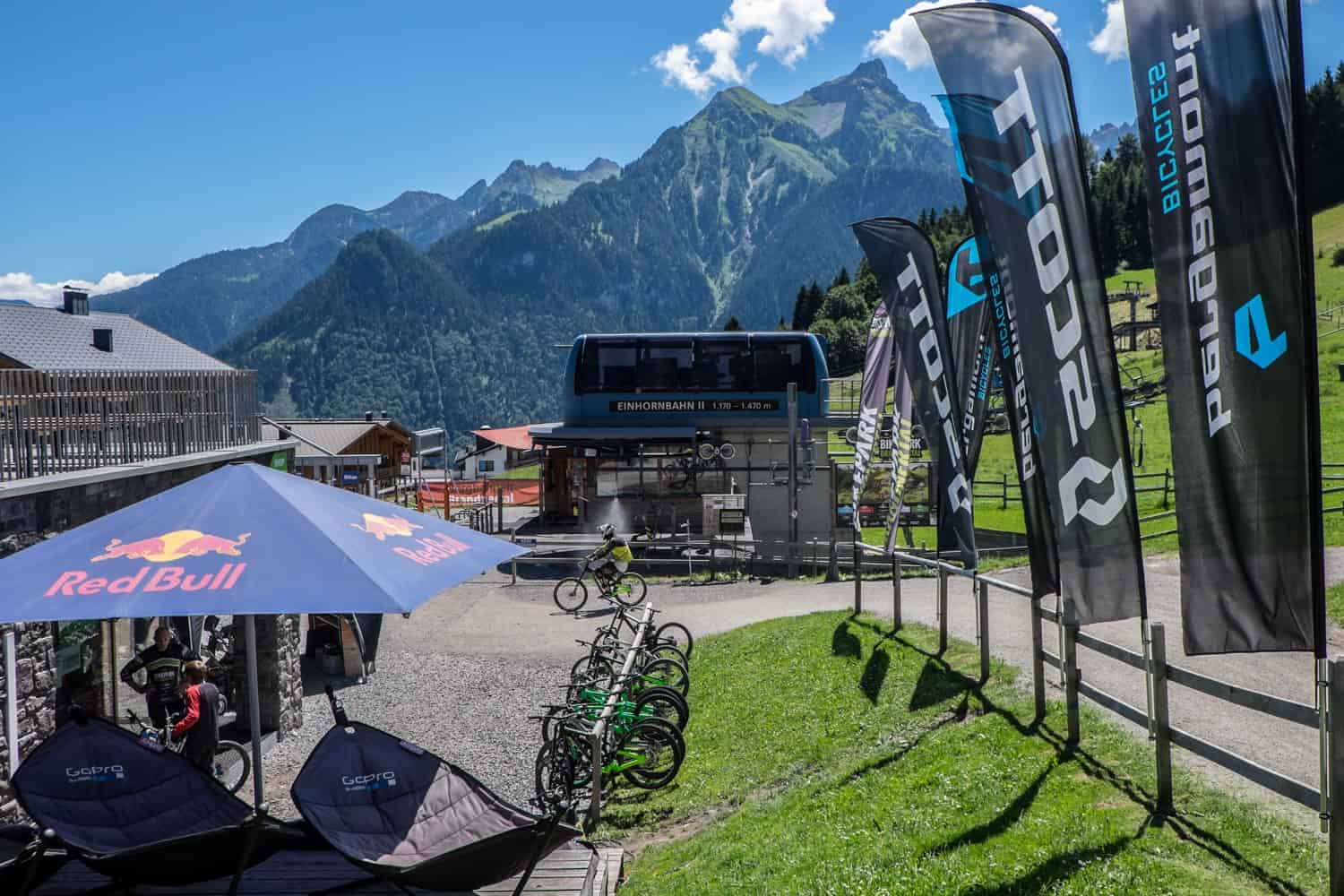 While I didn't pick up enough pace or skill to take on a full track from the top of a cable car station down, I got a good insight into the craft and adrenalin involved when practising on a much smaller track.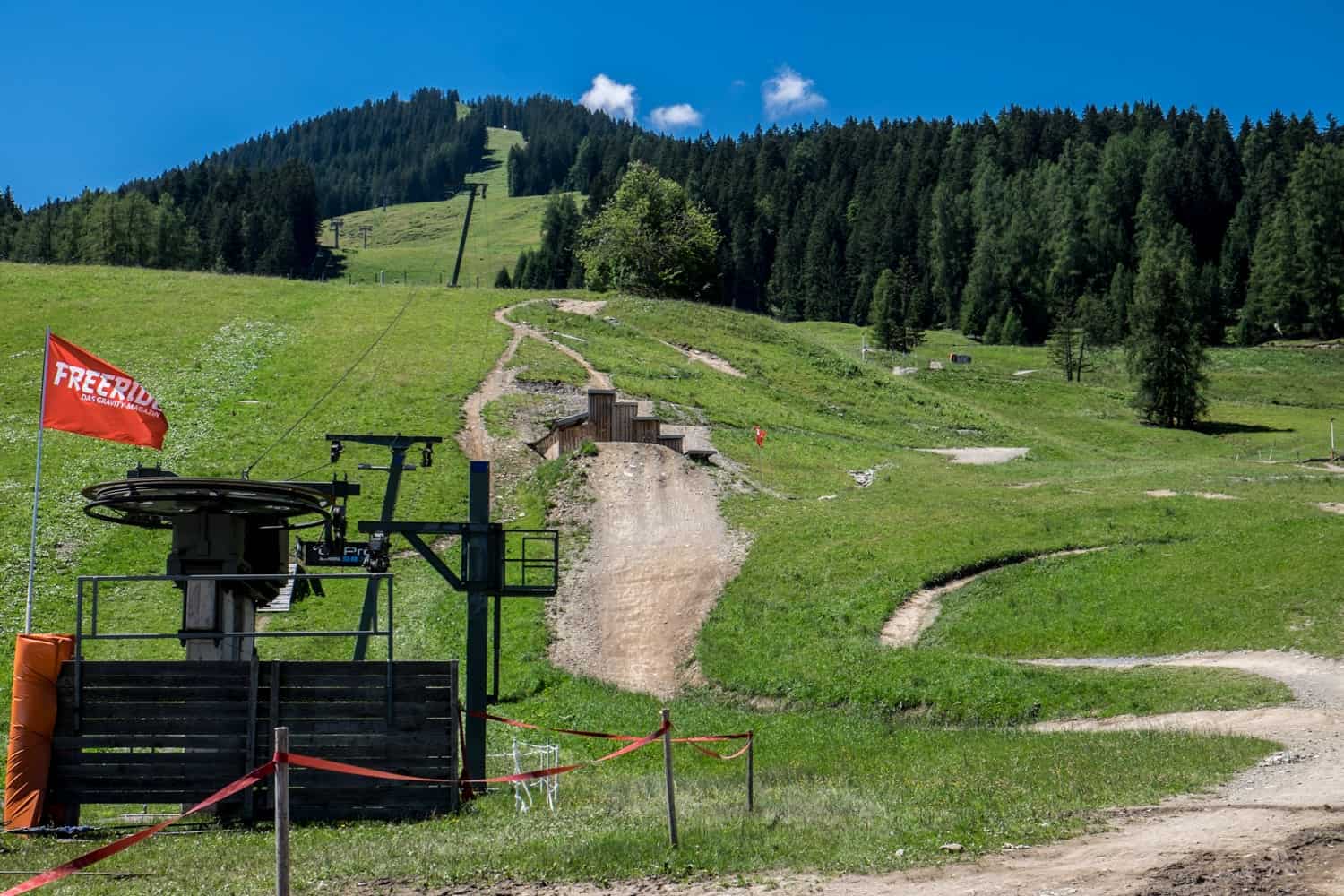 It requires decent balance when standing up nearly all of the time, precise manoeuvre and a required high sense of 'no fear'. I have poor balance generally, which doesn't help, but I was informed I need more one-on-one training. A large group isn't how I like to learn, but a considerable chunk of them did go off and manage to complete two circuits of the track down from this first lesson.
Mountain Scooters – Accessible by the Einhorn Bahn II
For those not taking the bike route down, there is another 3-kilometre trail marked for speed seekers. Rather than pick up a mountain bike at the bottom station, you grab a three-wheeled mountain scooter or a two-wheeler known as a 'monsterroller' and head on up the cable car to start an alternative way down.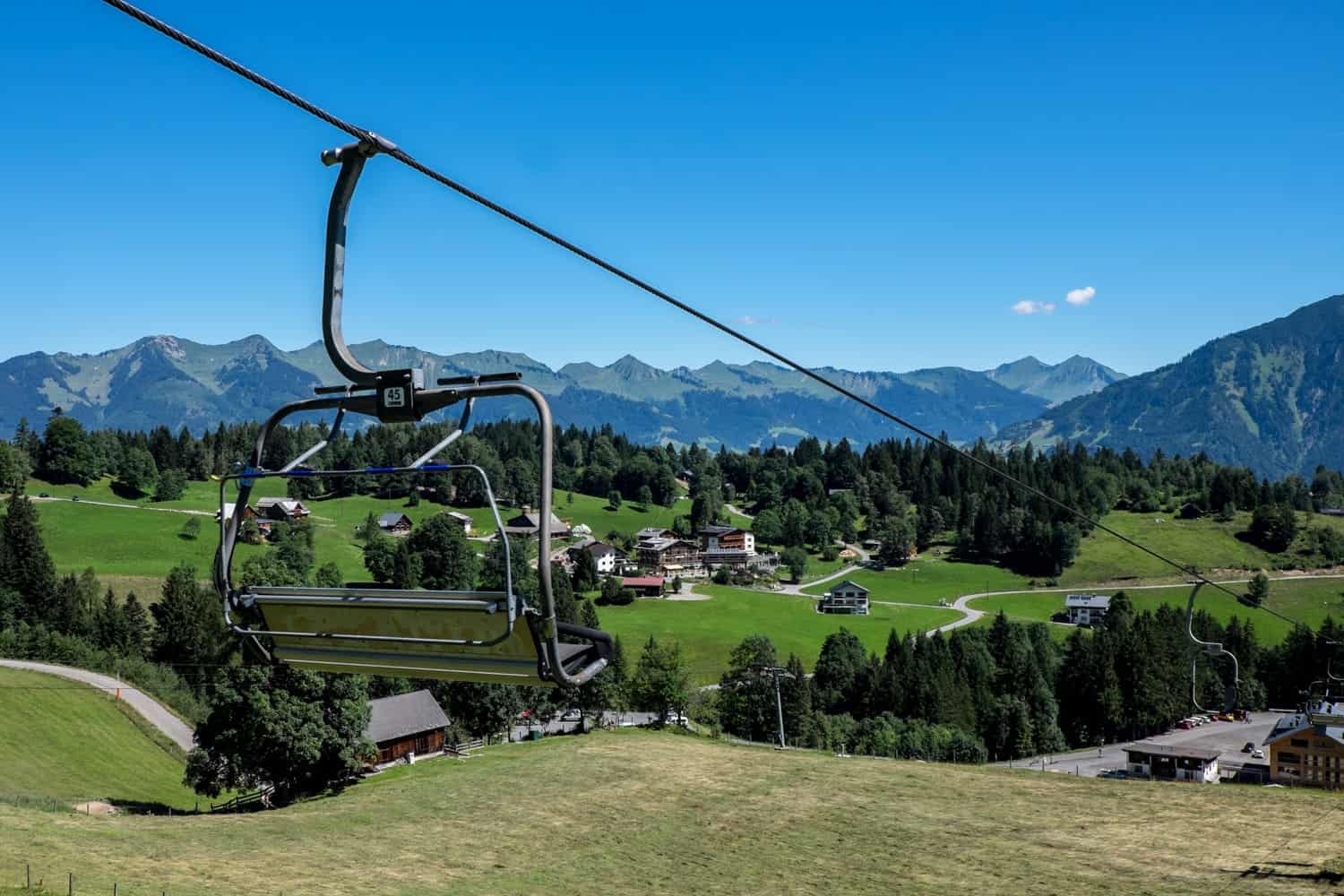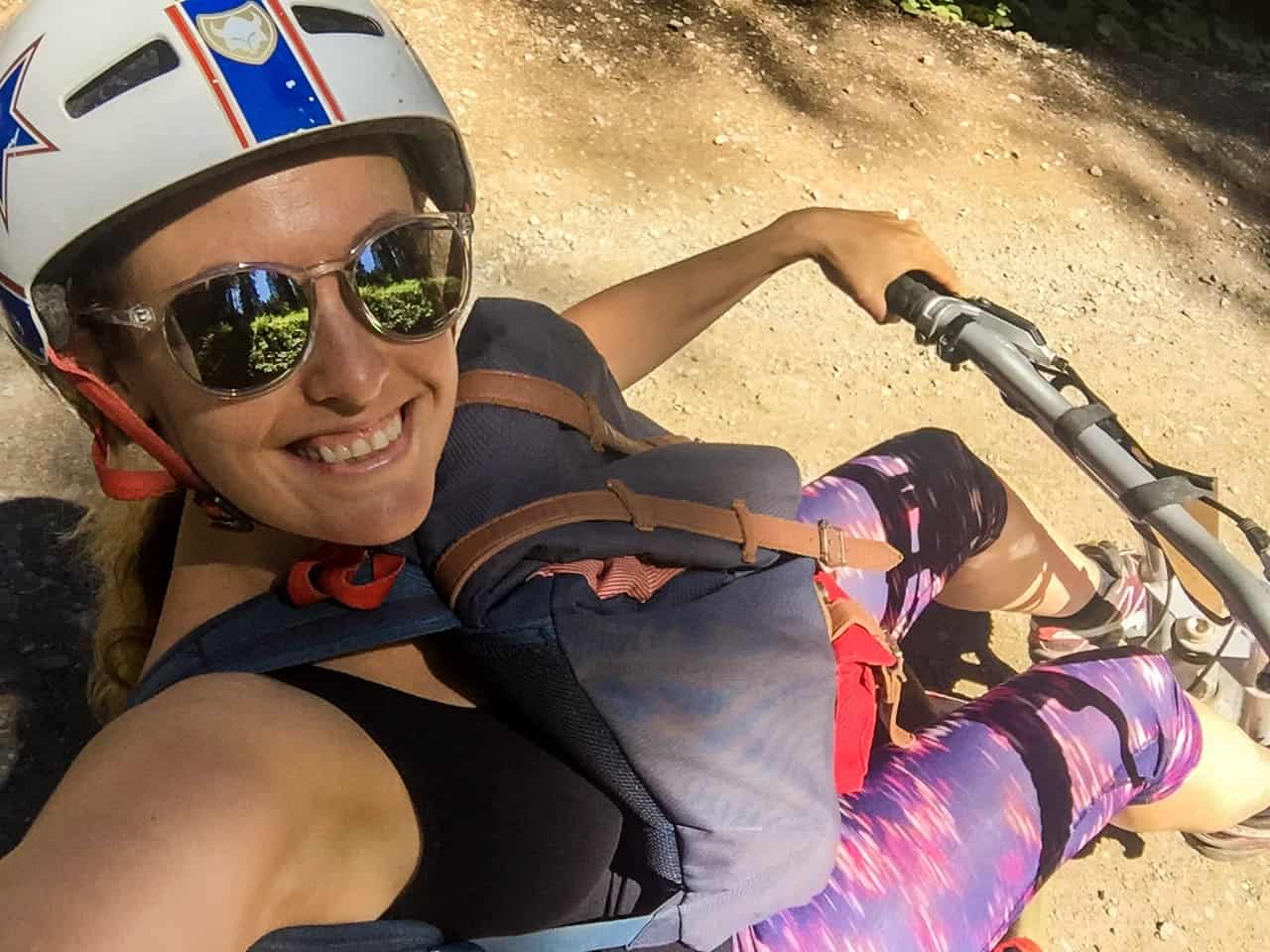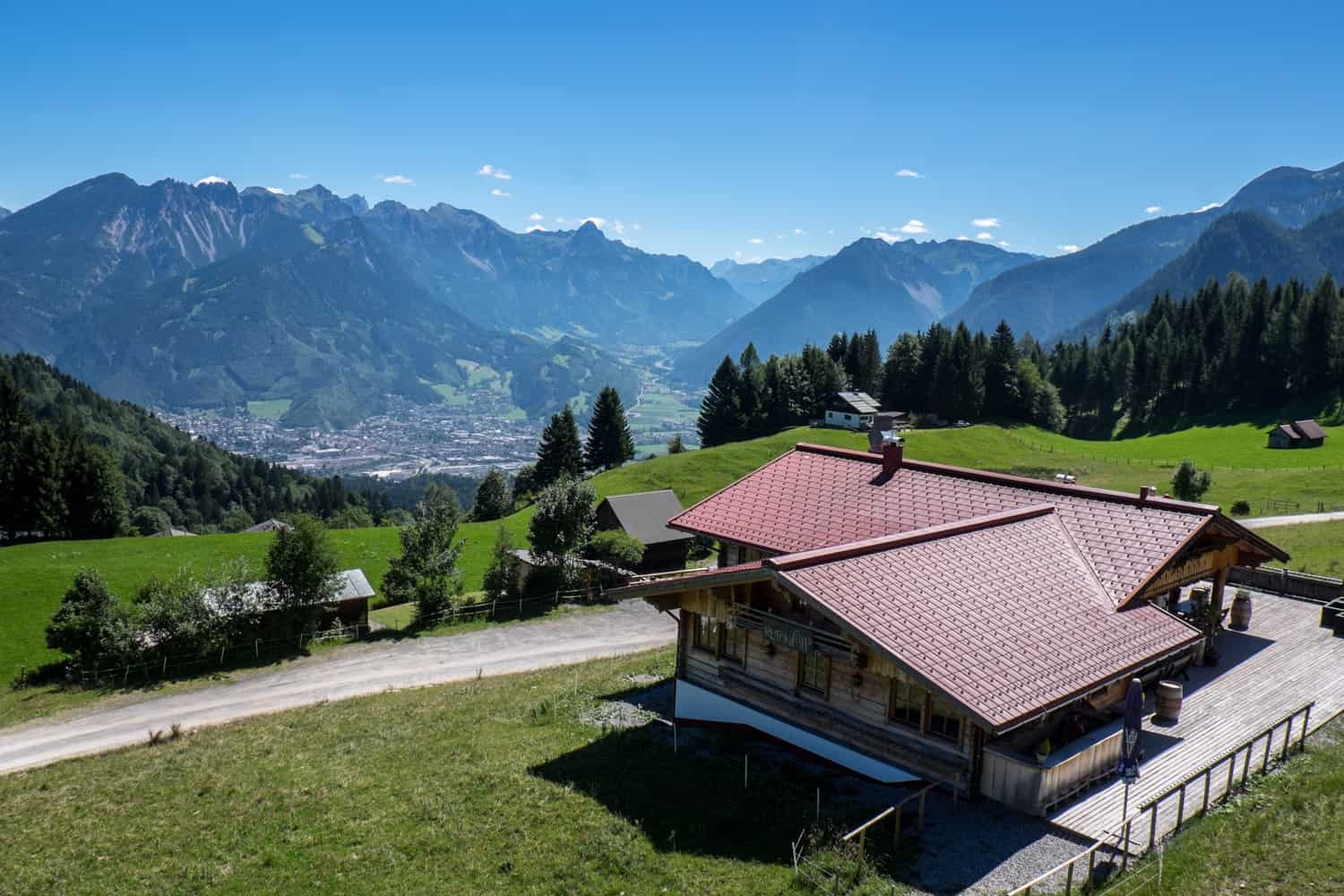 At the top, you'll see the bikers take one direction, and you follow the whirling pathway down carved out for scooters, bikers and walkers. The path weaves through woodland and small outer ledges, and you decide on the speed, noting the signs prompting you to slow down in sharper bends, curves and uneven ground.
I saw people of all ages on these scooters, and at one point, a local even shouted at me to go faster! It's undoubtedly a much-loved means of exploring the Brandnertal mountain ranges.
Cultural Hikes: Natursprünge Trail – Accessible by Burtschasattel Bahn
There's plenty of hiking trails in Brandnertal, including longer hikes that tale you on connecting trails across the plateau. But for a hike with a difference, take a wander on the new initiative 'Natursprünge Brandnertal Trail' which has educational stations along the way.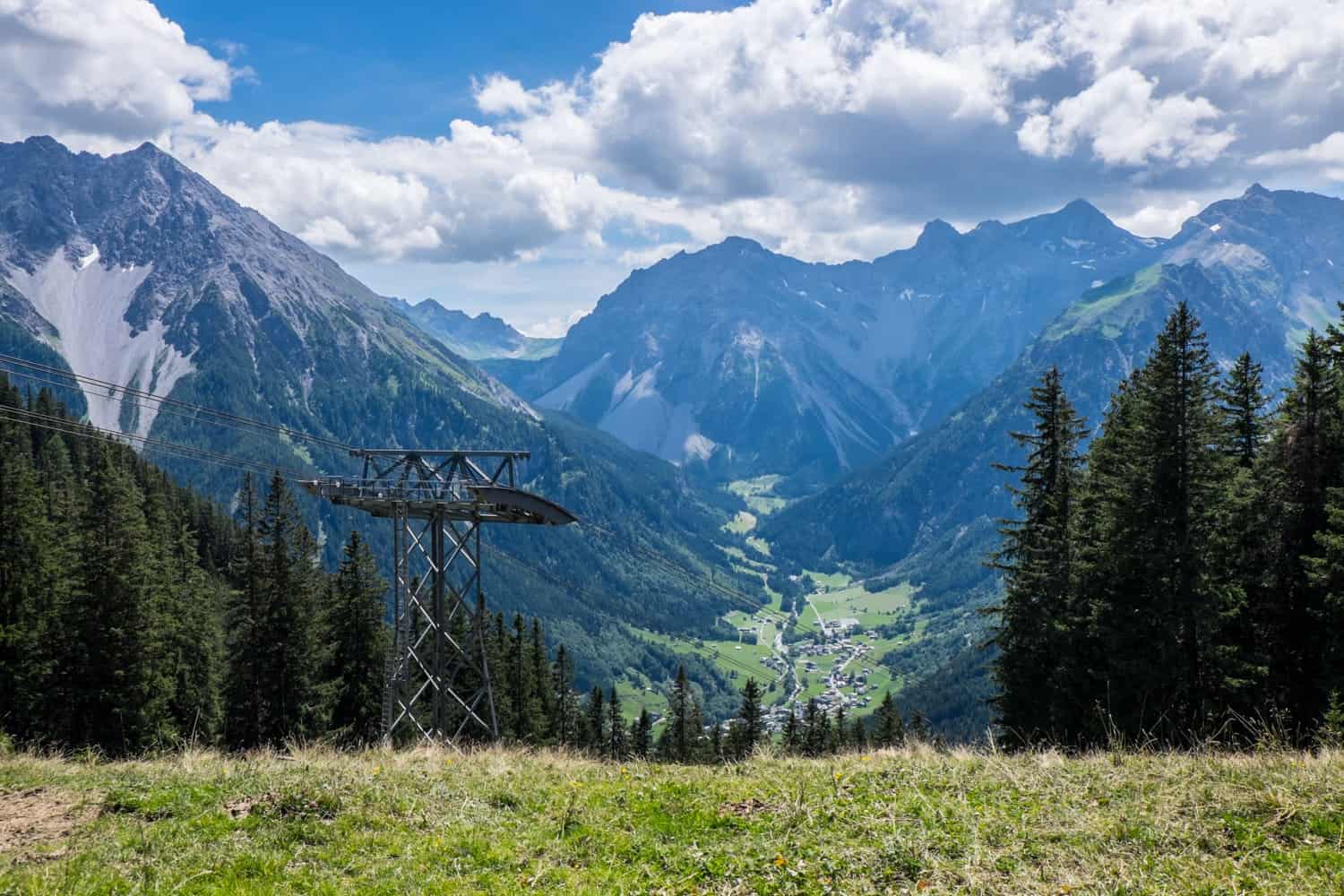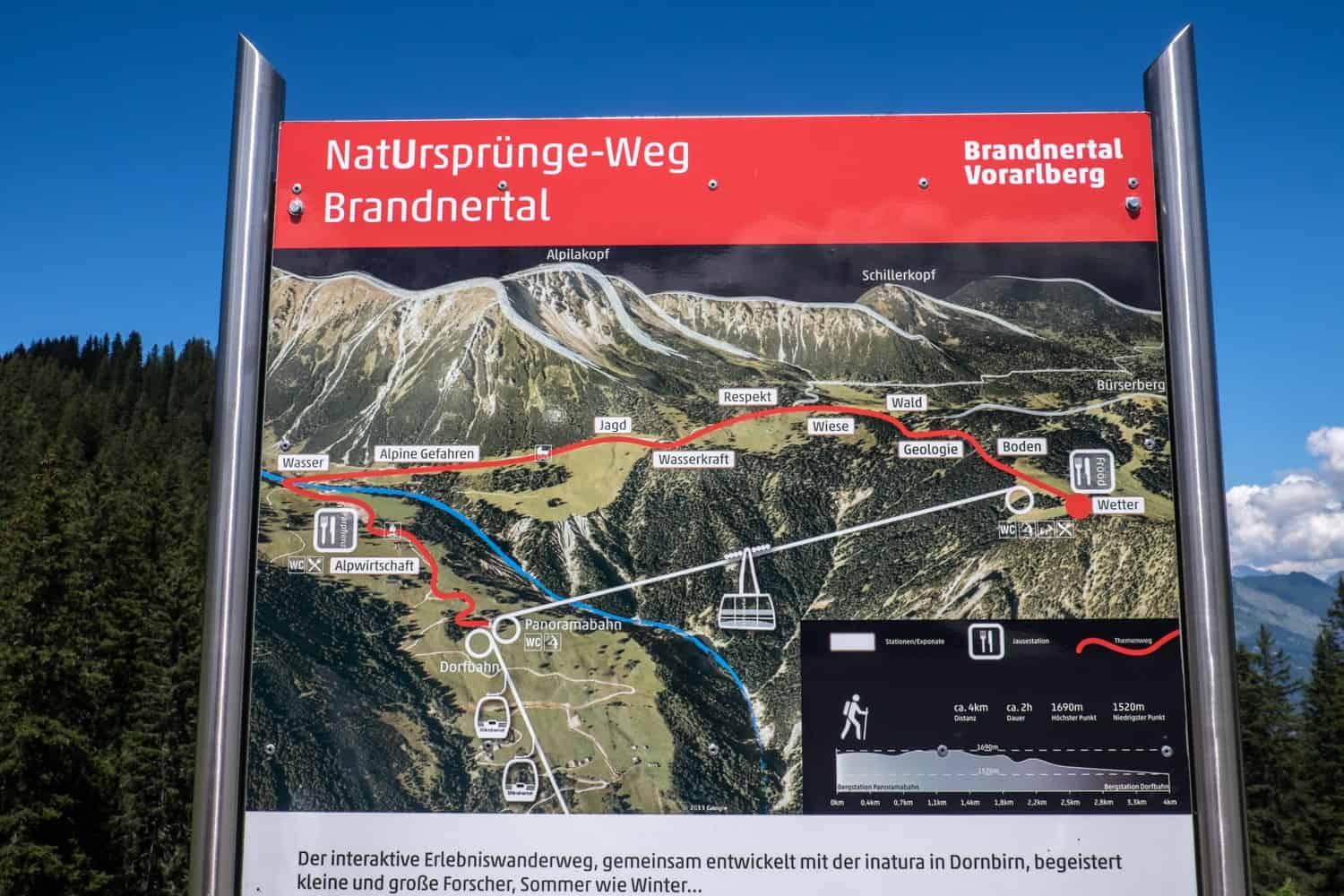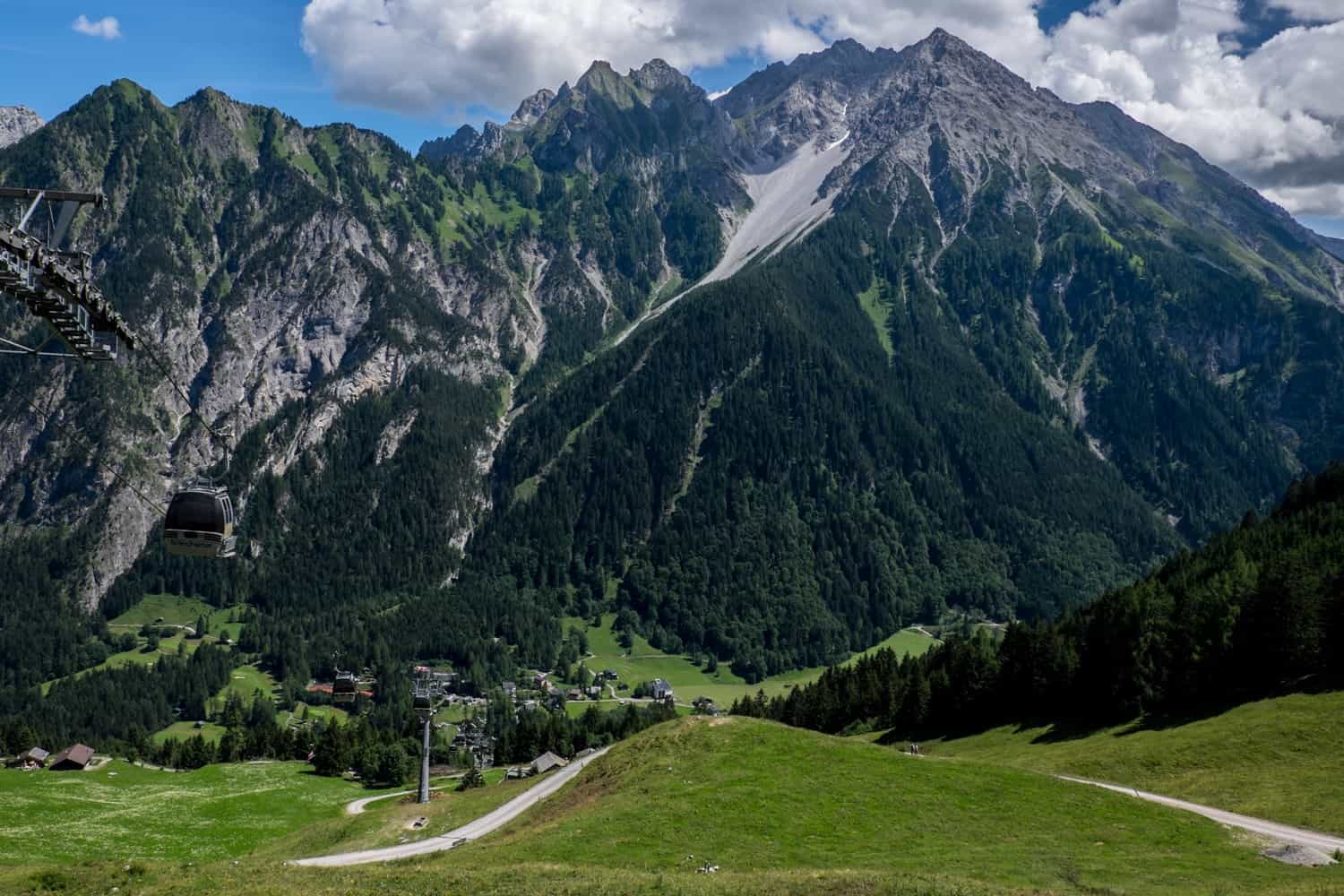 Not only do the interactive stations blend with the environment naturally, but also which tell you lots of cool facts from wildlife to the weather. It's not just for kids, everyone can learn a thing or two. You can walk this trail, perfectly placed between two cable car stations – from Burtschasattel to Parpfienz (Dorfbahn).
Eat at Frood for Food with a View – Accessible by Burtschasattel Bahn
Before your hike or in celebration and re-fuelling of one, there's a swanky kind of Austrian hut waiting for you in Brand am Burtschasattel. 1,680 metres above sea level and right next to the cable car station, this wooden hut in contemporary Vorarlberg flair, provides everything from breakfast for the early risers and sunrise catchers to lunches and post nature indulgence dinners. Think American style burgers, steak and ribs with a healthier twist.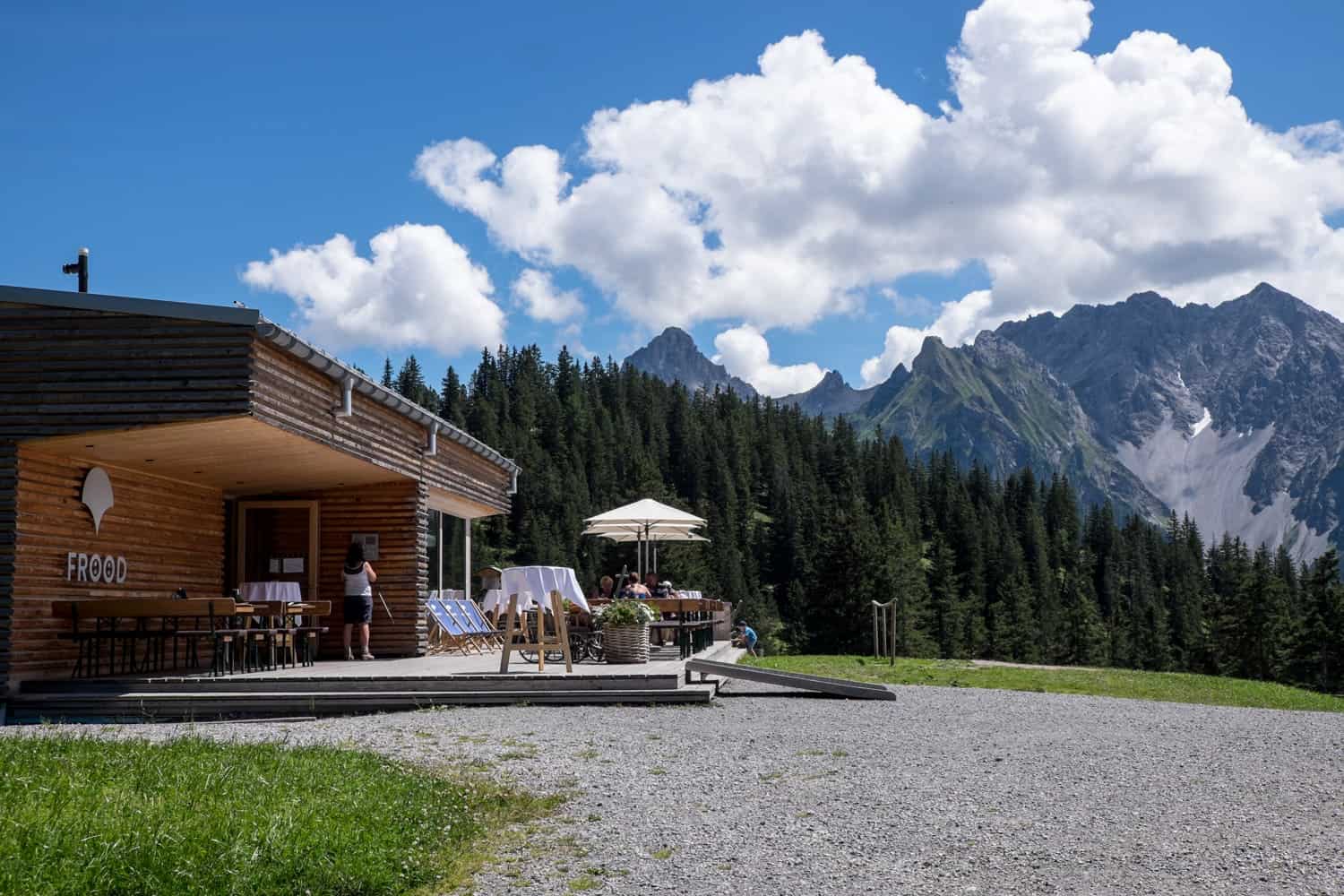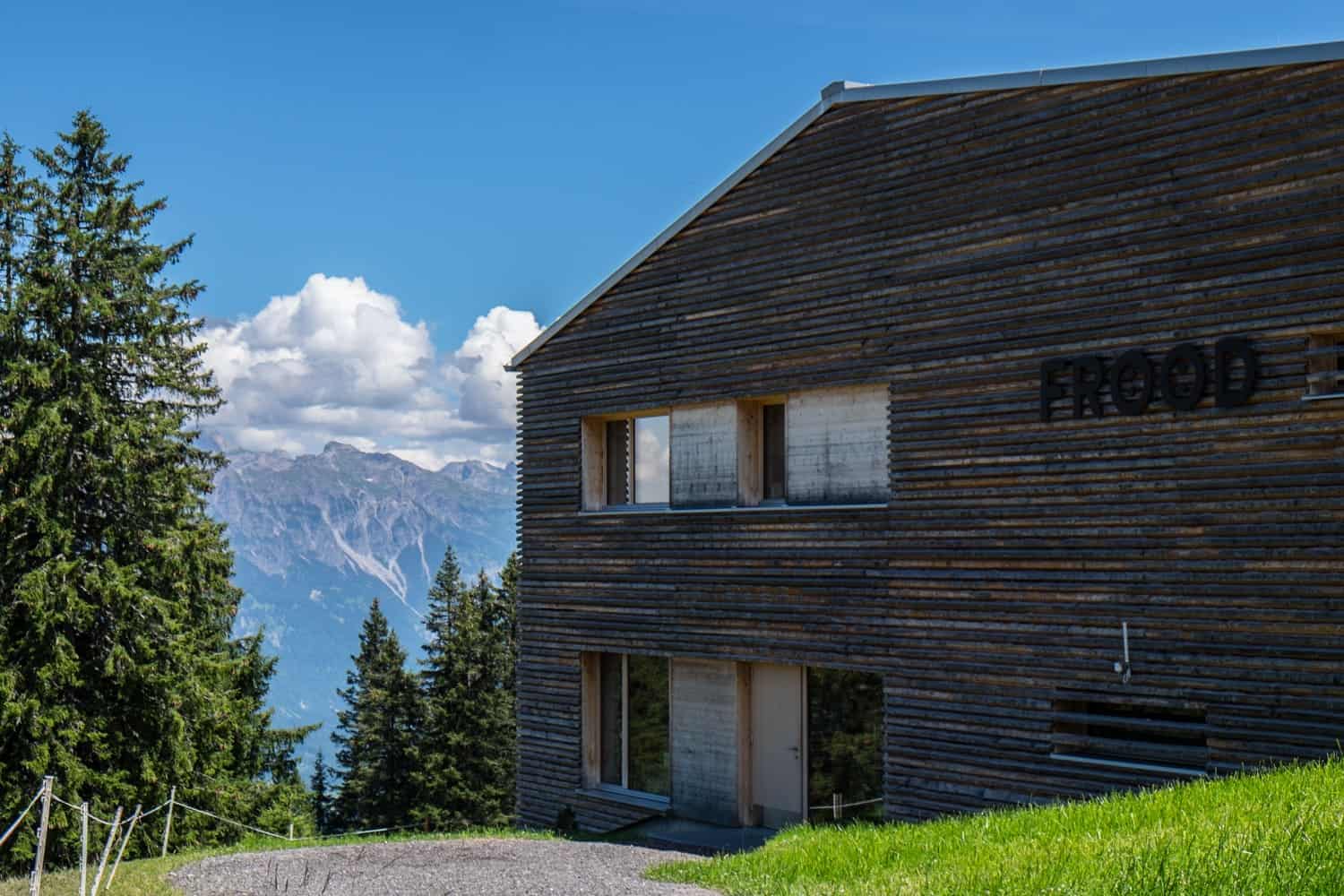 Brandnertal, Vorarlberg from Below
The Buers Gorge Hike – Accessible by your feet and curiosity
The Buers Gorge isn't just a hike, it's a history lesson into how over 10,000 years of ice and water came to shape the way Vorarlberg looks today. With a guide, I hiked through high rock walls and maze-like caverns that lead eventually to the turquoise gorge.
All of these geological formations (made from compounded rock deposits) that still stand in the deep woodland are a testament to the days of the ice age when a glacier once dominated the landscape. One this receded, the flow of the Alvier River formed a tunnel path that is now the Buers Gorge.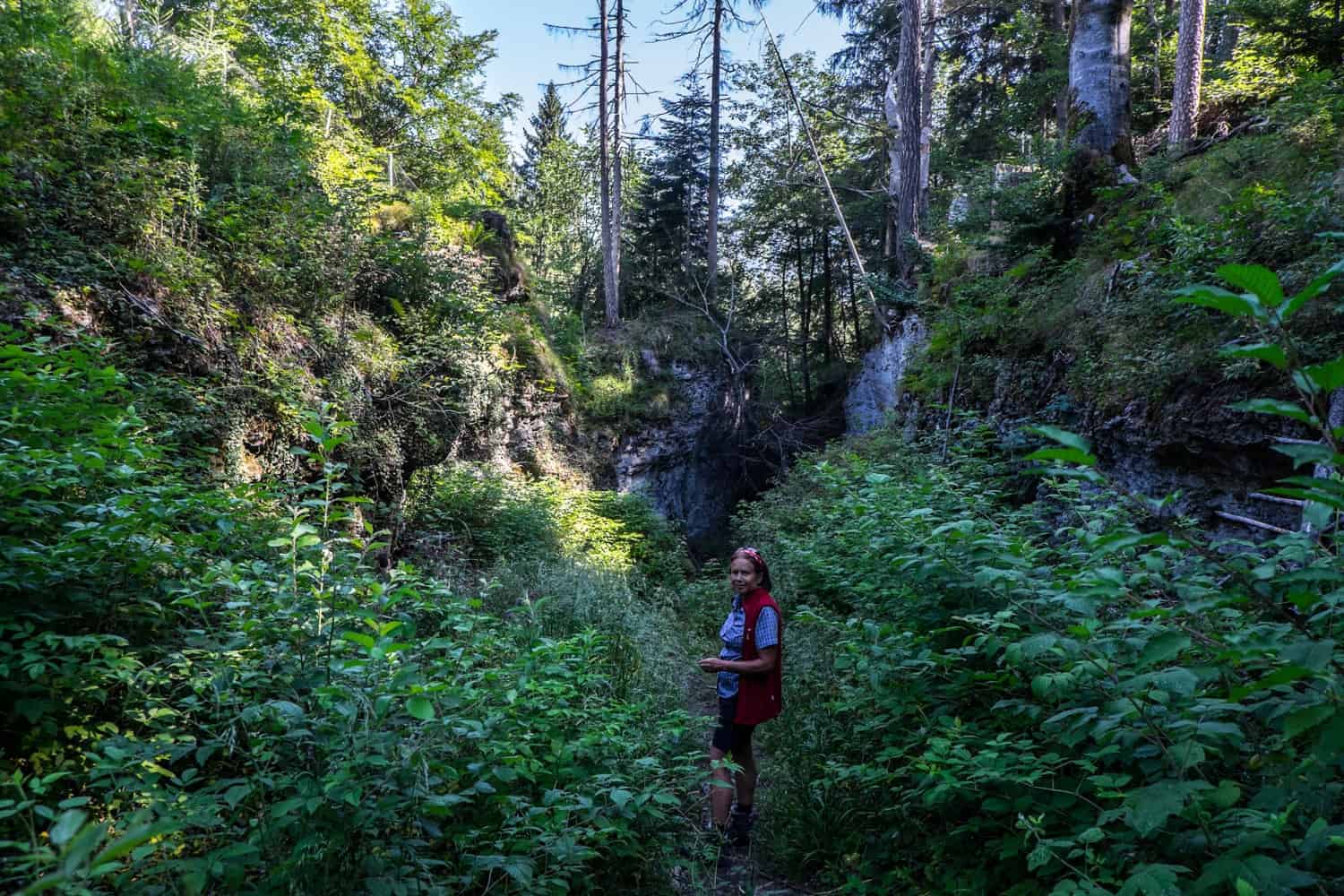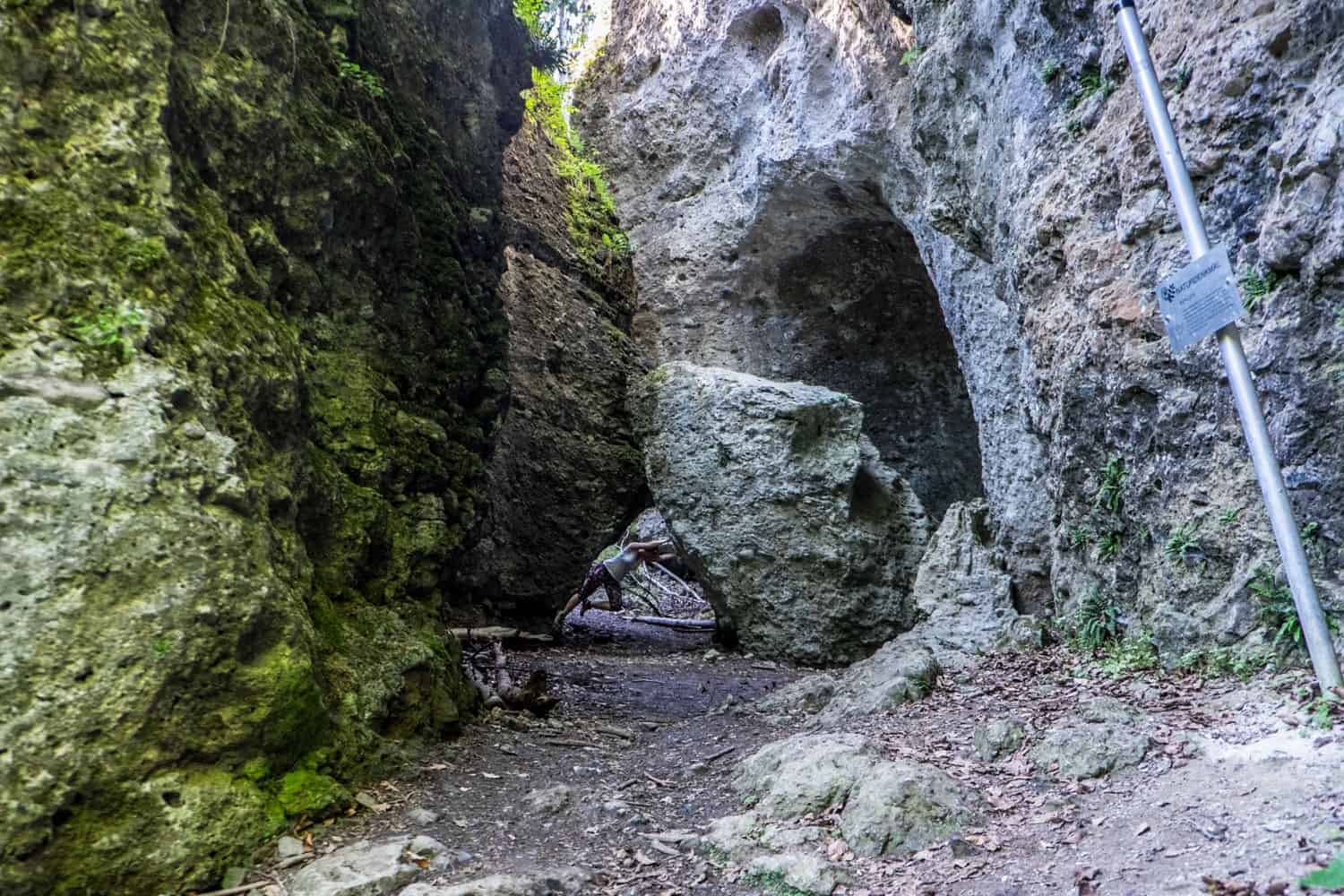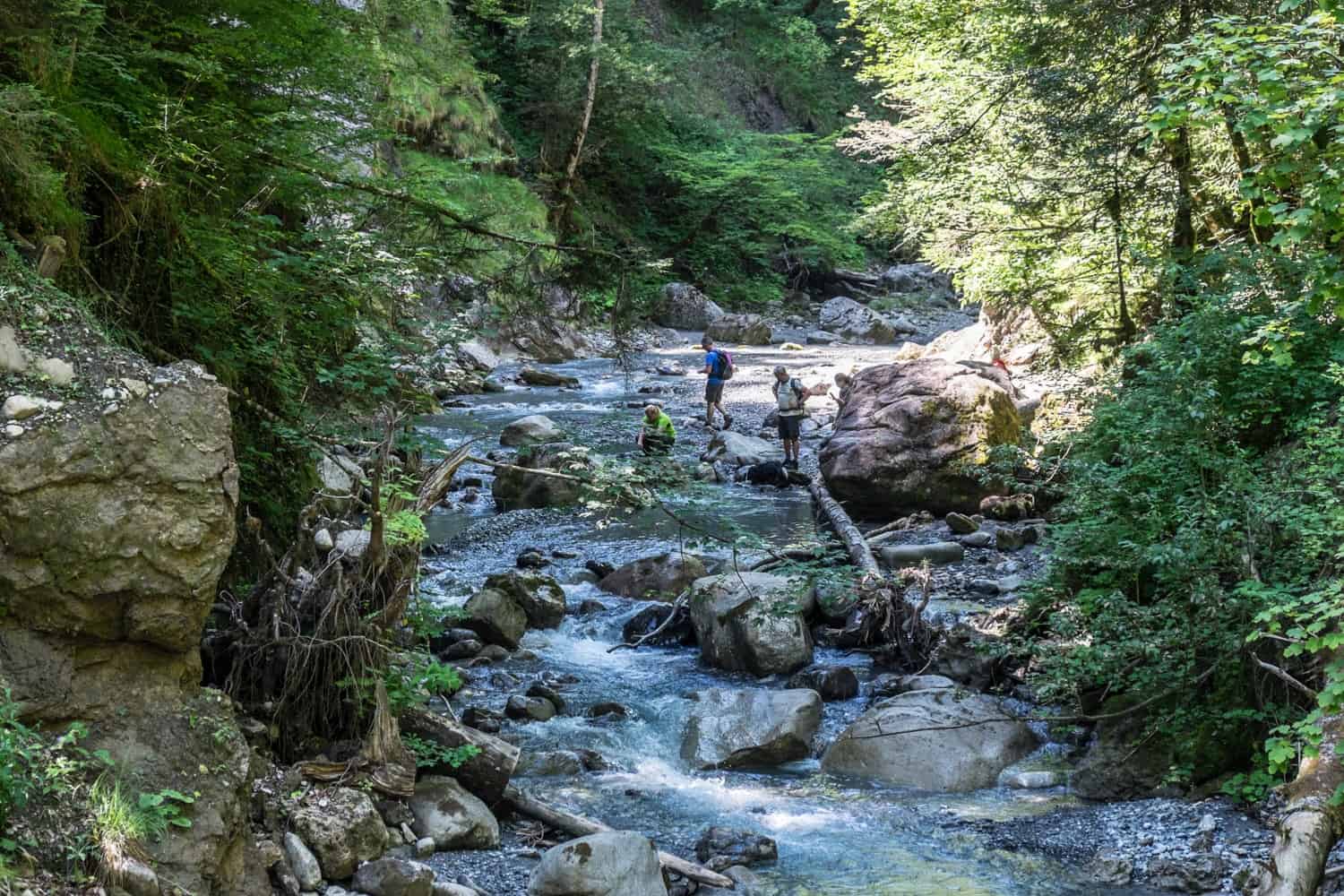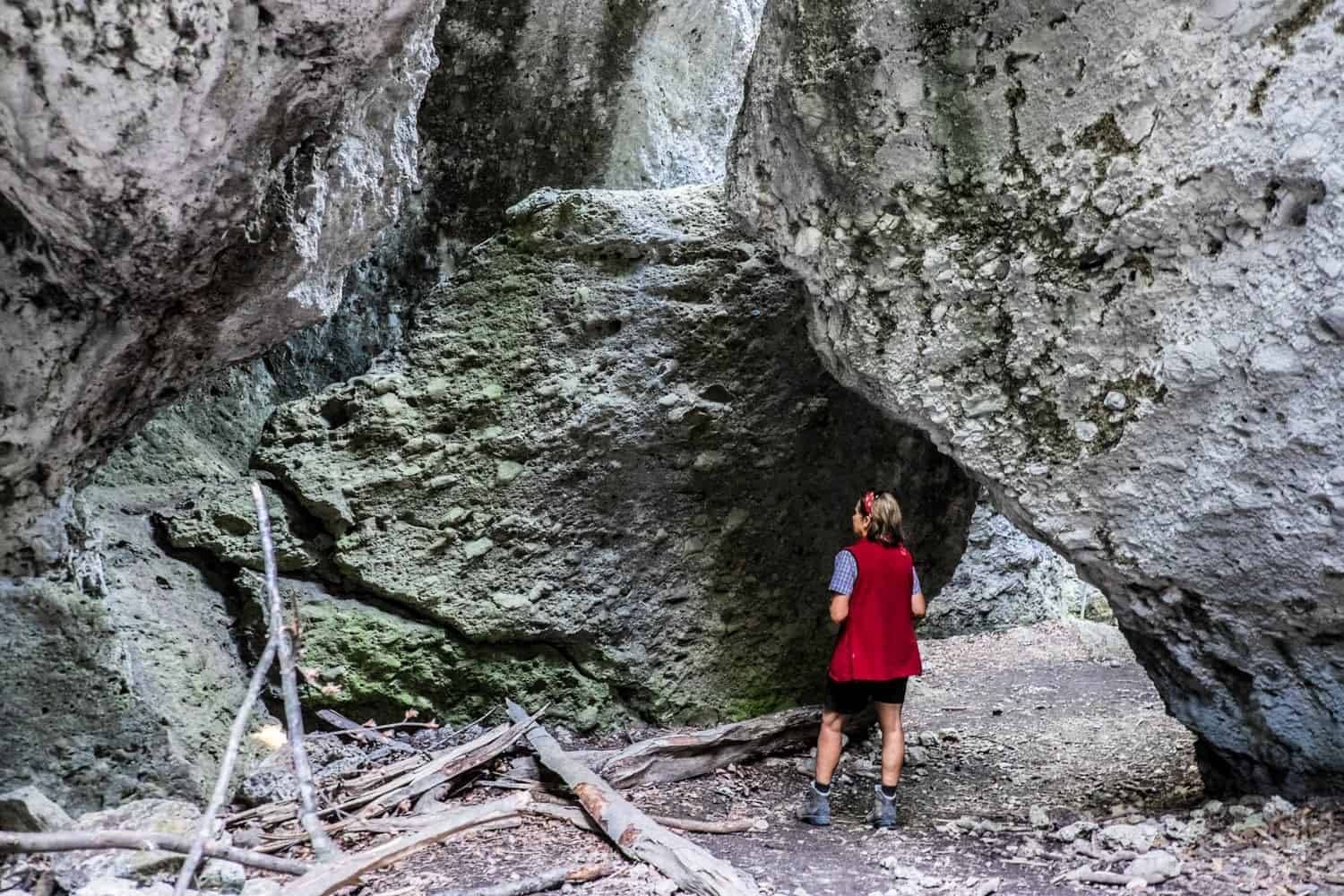 The hike (there are weekly tours in July and August) started in Bürserberg took me on a steep 30-minute descent through the forest, whose tree roots and narrow, trodden paths lead the way down into the canyon.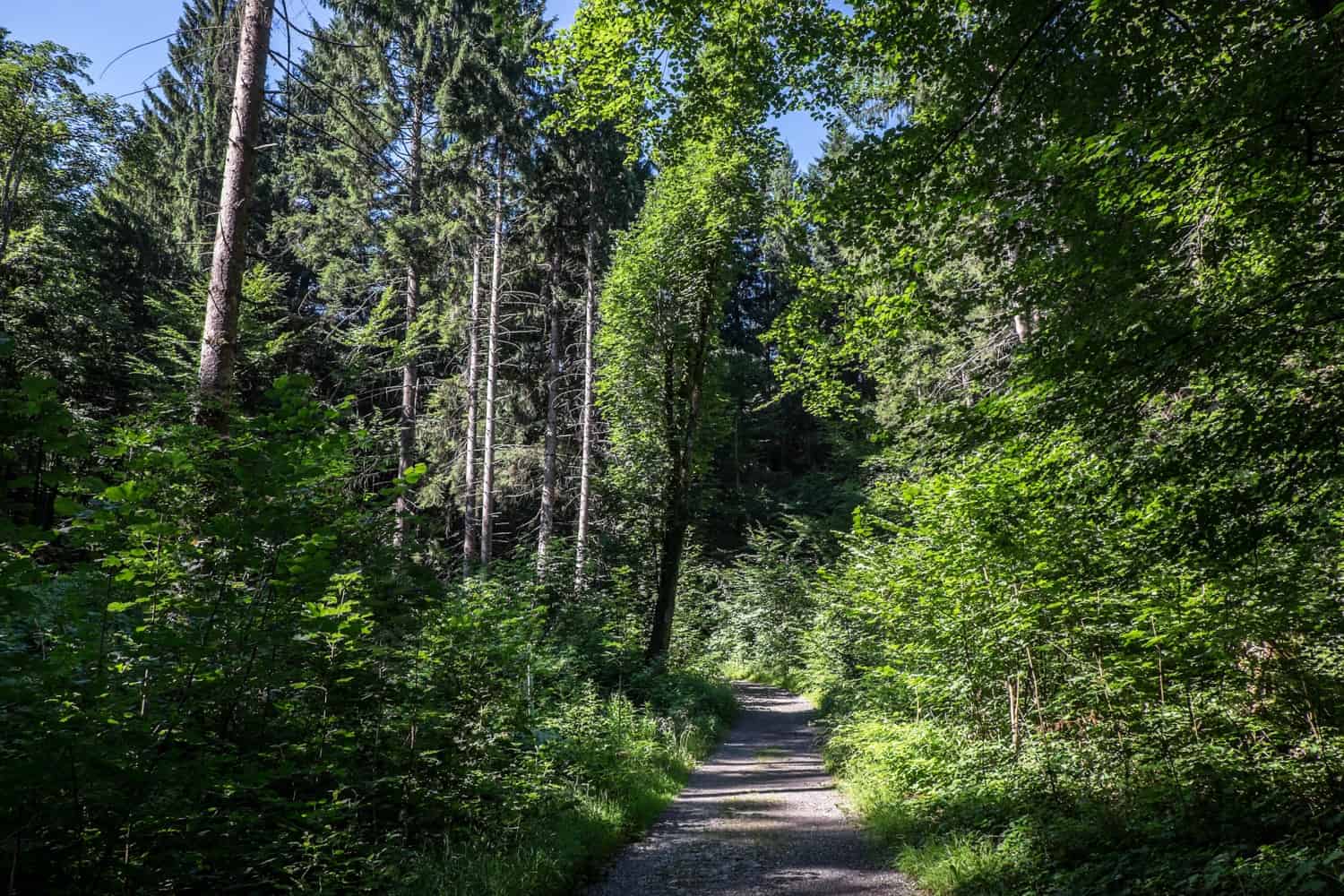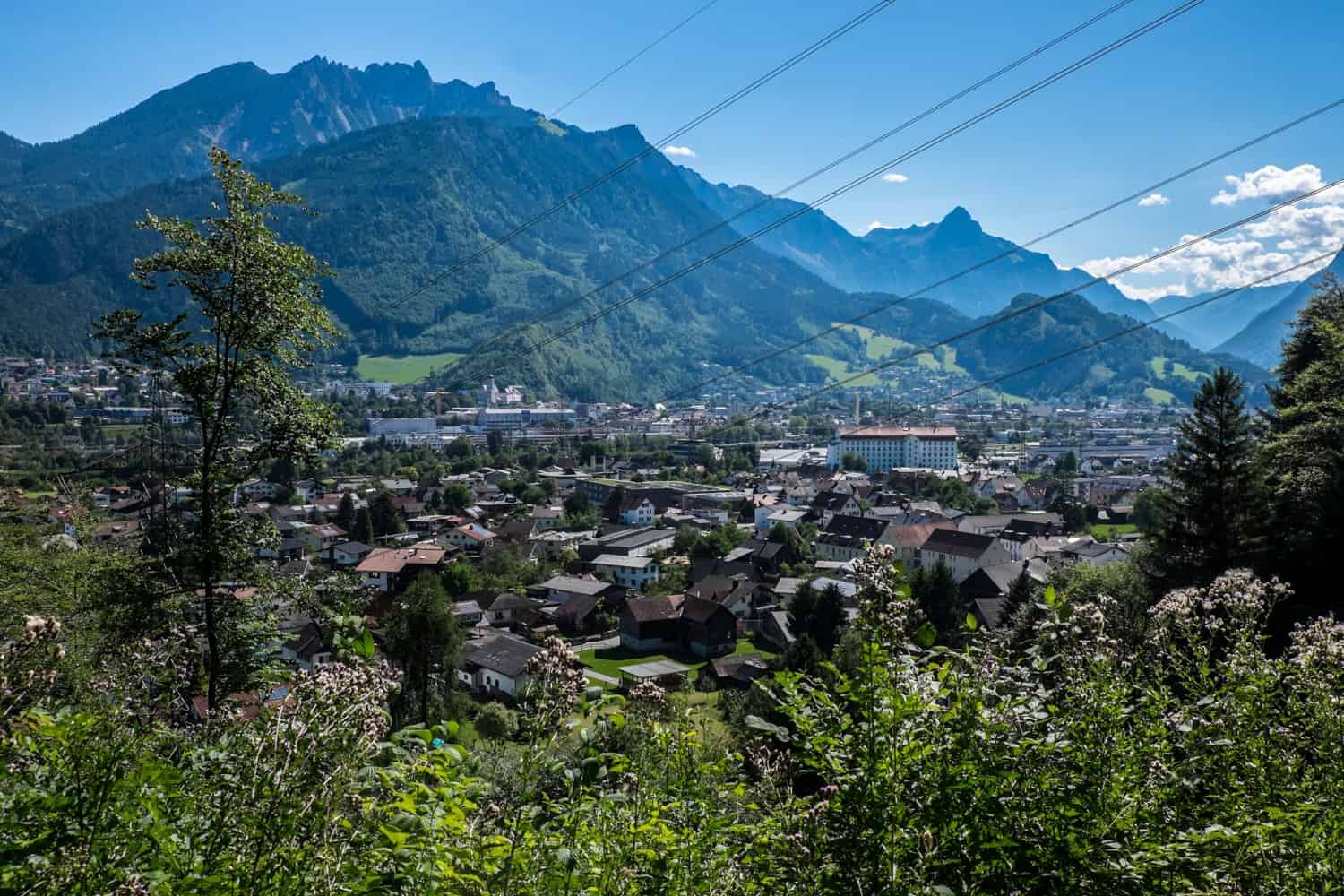 We passed Bludenz as it poked through the trees and walked briefly through the village of Bürs, which also has some dominant rock formations. Before long, we were heading back into another section of the canyon, which brought us in a full-circle loop back to Bürserberg.
Travel Tips for Visiting Brandnertal
Getting Around Brandnertal, Vorarlberg
The Brandnertal Card is available to anyone who stays at least one night in accommodation in Brandnertal and can be picked up at the hotel/guesthouse directly upon check-in. The Brandnertal card gives all-inclusive access to all regional cable cars, public transport, outdoor and adventure pools and discounts on experiences and sports activities including, hiking, biking and climbing.
Where to stay in Brand, Vorarlberg
My first time in Brand I checked out the boutique design Hotel Walliserhorf – a spa hotel with elements of contemporary Vorarlberg design that blends with the natural environment.
This time I stayed in the Aktiv-Hotel Sarotia, which also has a spa and a set dinner service for guests each evening.
Both hotels are right in the middle of Brand village and on the main road that runs through it and just a couple of minutes to the main cable car station – Dorfbahn.
Further Reading and Inspiration on Vorarlberg Travel
My visit to Vorarlberg in the summer was a part of my 'Year In Austria' project, where I uncovered all manner of adventure and cultural insights across all nine states of Austria in 12 months. My other Vorarlberg travel tips and experiences can be found here:
For further information on the Brandnertal region of Vorarlberg, visit the region website for holiday planning, alongside cultural, culinary and destination insights.
More inspiration on travel in Vorarlberg and beyond in Austria is on the official site for Austria Tourism.
Venturing across the border to Switzerland? Here are all the things to do in Bern, the capital.