Disclaimer: This post contains affiliate links to handpicked partners, including tours, gear and booking sites. If you click through or buy something via one of them, I may receive a small commission. This is at no extra cost to you and allows this site to keep running.
In Bregenzerwald, Vorarlberg you can explore canyon gorges, hike the alpine peaks and tour unique Austrian architecture. Here's where to find it all.
The Bregenzerwald is one of the six regions of Vorarlberg – the westernmost state of Austria. Here, you can map out adventure on all levels. You can get deep into the gorges of its canyon system, sample the valley heights by hiking village to village for a better understanding of the preservation of the alpine, and follow an architectural trail to learn about the region's famed legacy of craftsmanship.
Overall, a visit to Bregenzerwald – translated as Bregenz Forest – shows that whether in relaxation or exploration mode, this is a destination built upon a unique culture of nature preservation, alpine cultivation and design. Here's how to find it all in manicured meadows, wild forest, deep gorges and specially designed villages.
Canyoning in Bregenzerwald – Vorarlberg's Underworld
One of the highlights of my time in the Bregenzerwald was canyoning with the local adventure enthusiast Franko from Franko Natur Leben. It was a short 30-minute drive from our hotel to Dornbirn (in the neighbouring Bodensee-Vorarlberg region) where we found ourselves at the gorges and caverns of the "Merlin's World Canyon" of the Kobelach River. While there is a canyoning spot located in the Bregenzerwald, we had to follow where there were better weather conditions, decided on the morning of the adventure.
We parked up by the shallow river bed. We changed into our wetsuits and harness gear, starting with a practice run about how to use the karabiner system, perfecting our abseiling technique over a small bridge and building up some team motivation with my friends Natalie and Rob from Love & Road. We were all set for the half-day voyage.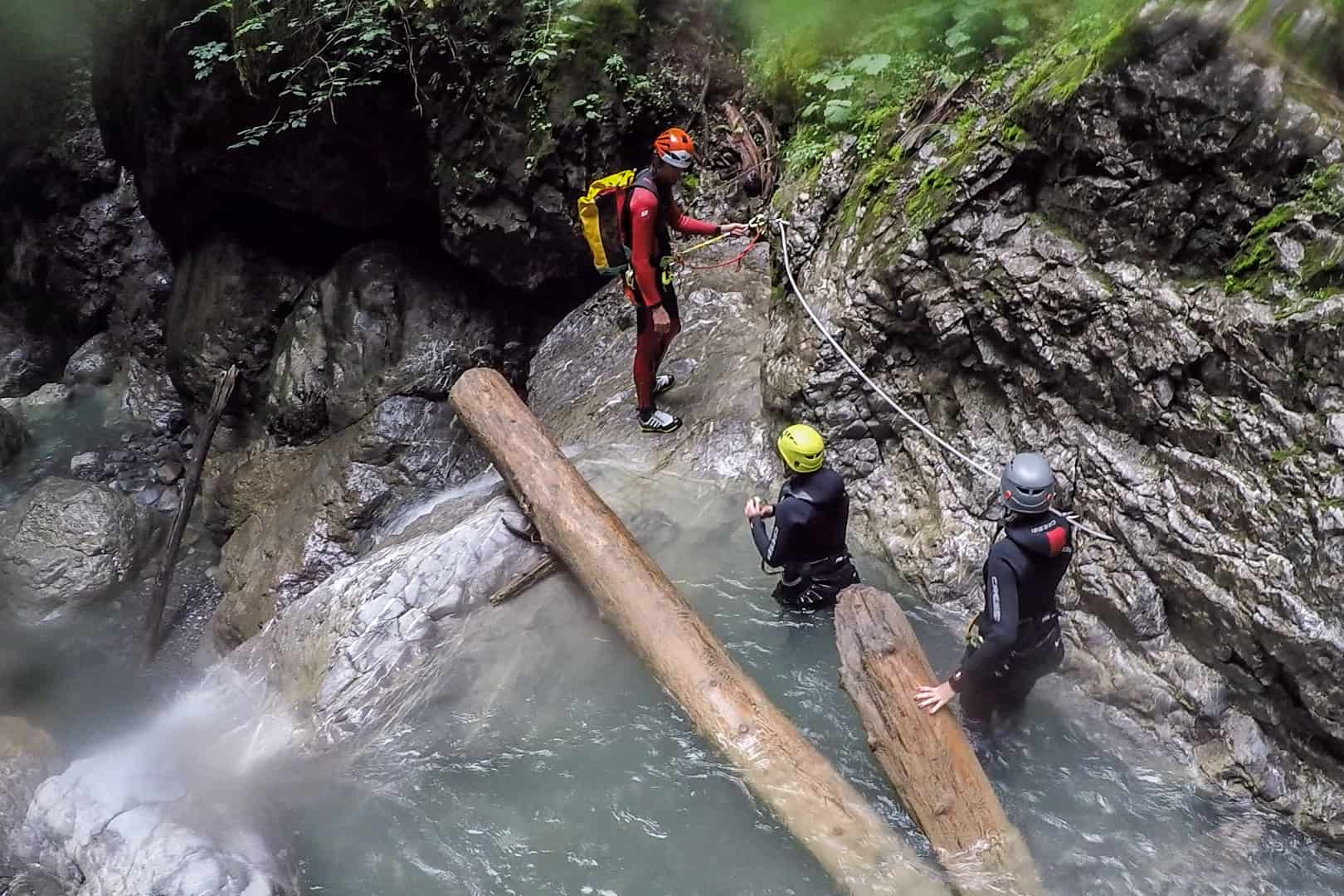 Within minutes of scrambling over shallow river water and navigating the large rocky pathway, the obstacles to get you further down into the canyon quickly appear. It was both heart-racing and exhilarating experience as we took on challenge after challenge that included high jumps, ziplines, rappelling down big waterfalls, small sections of Via Ferrata, alongside backward and headfirst slides down smooth, narrow rocky channels.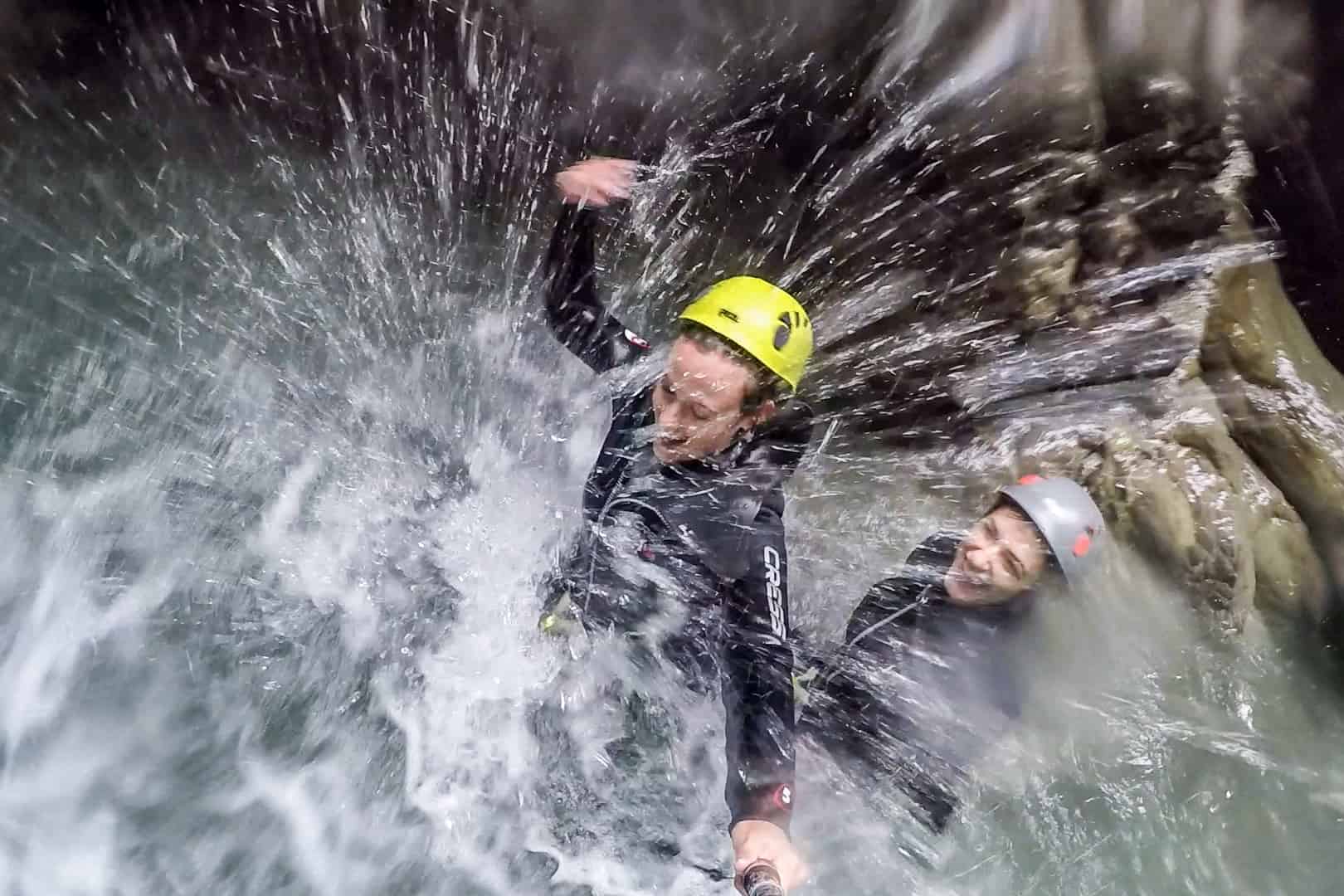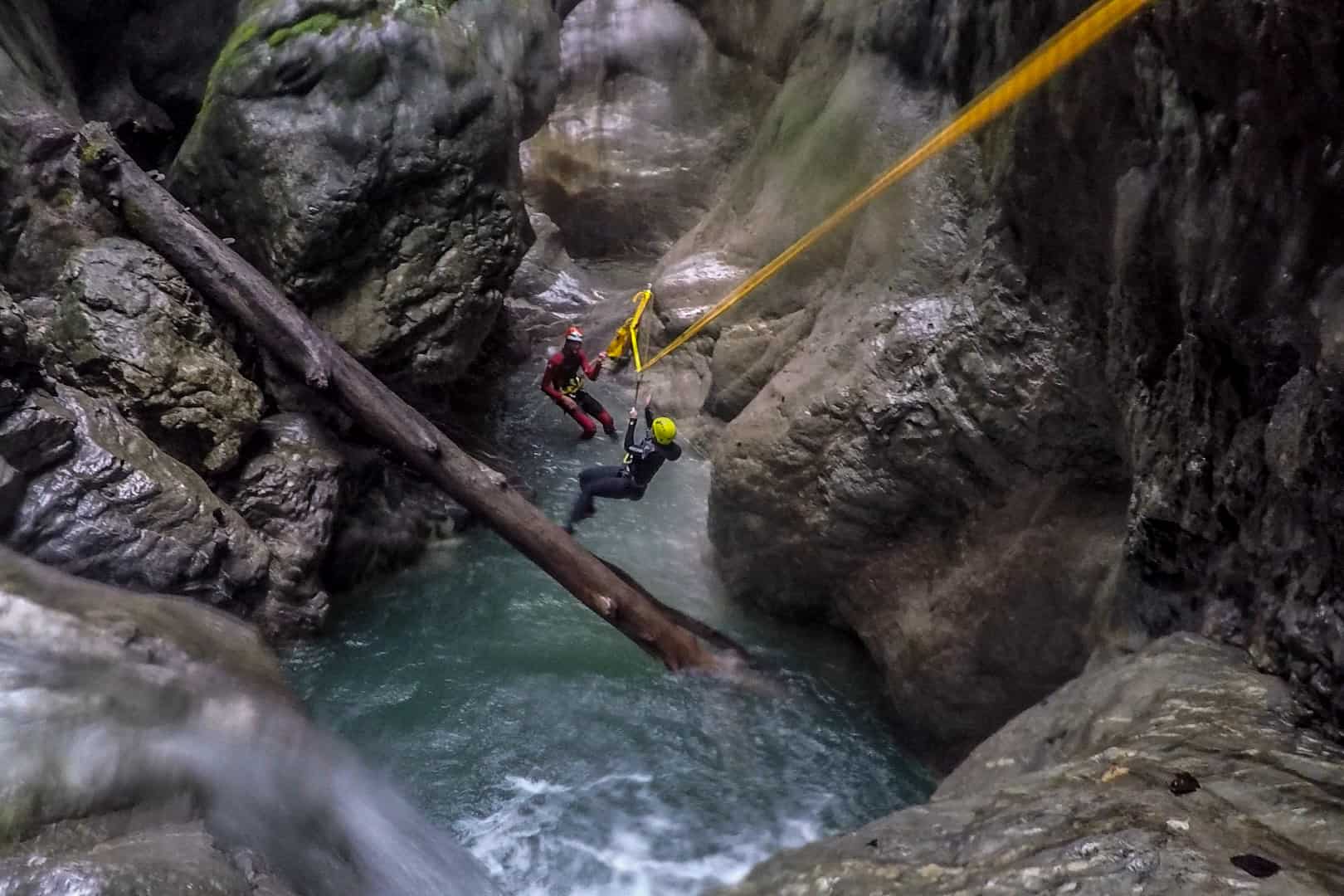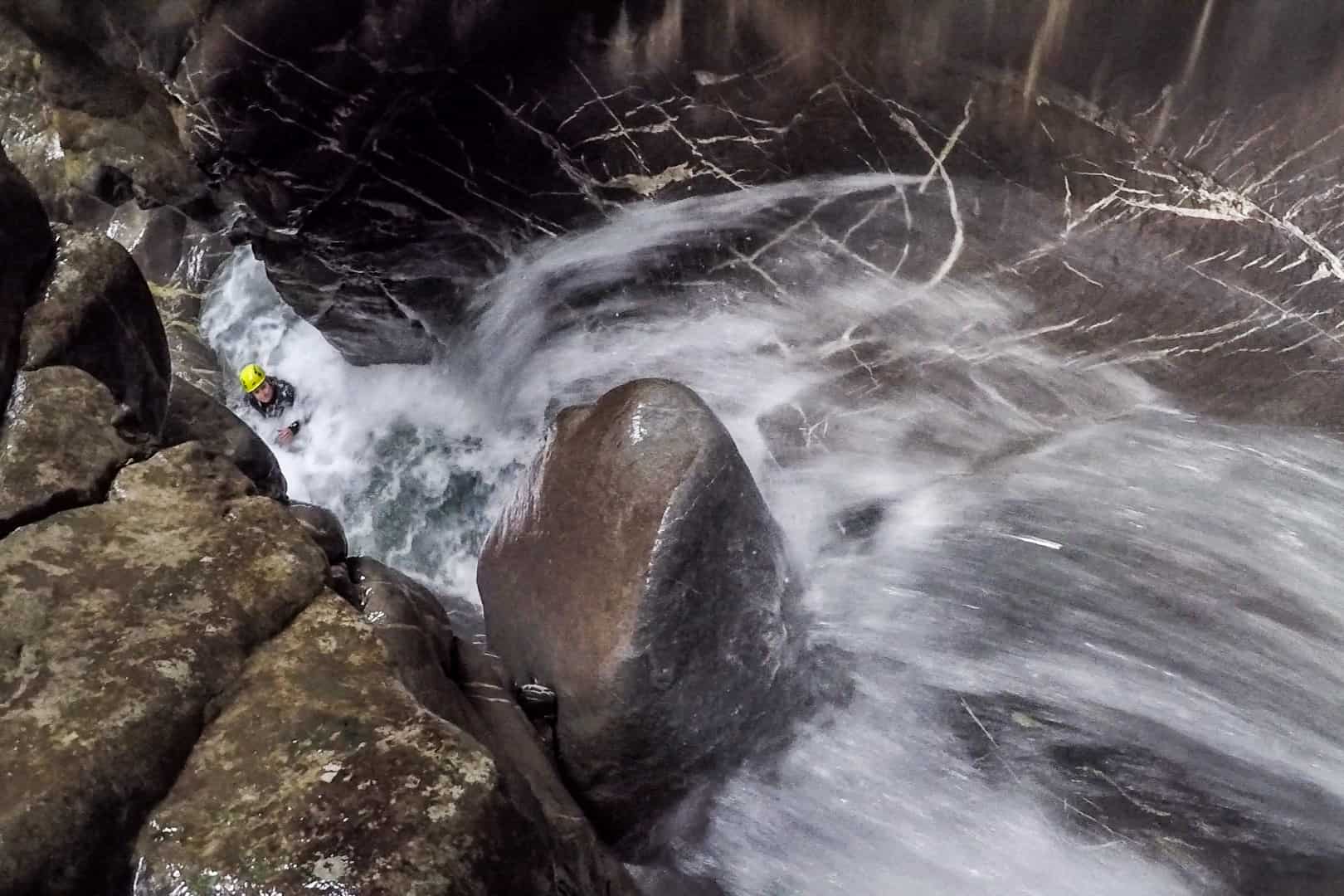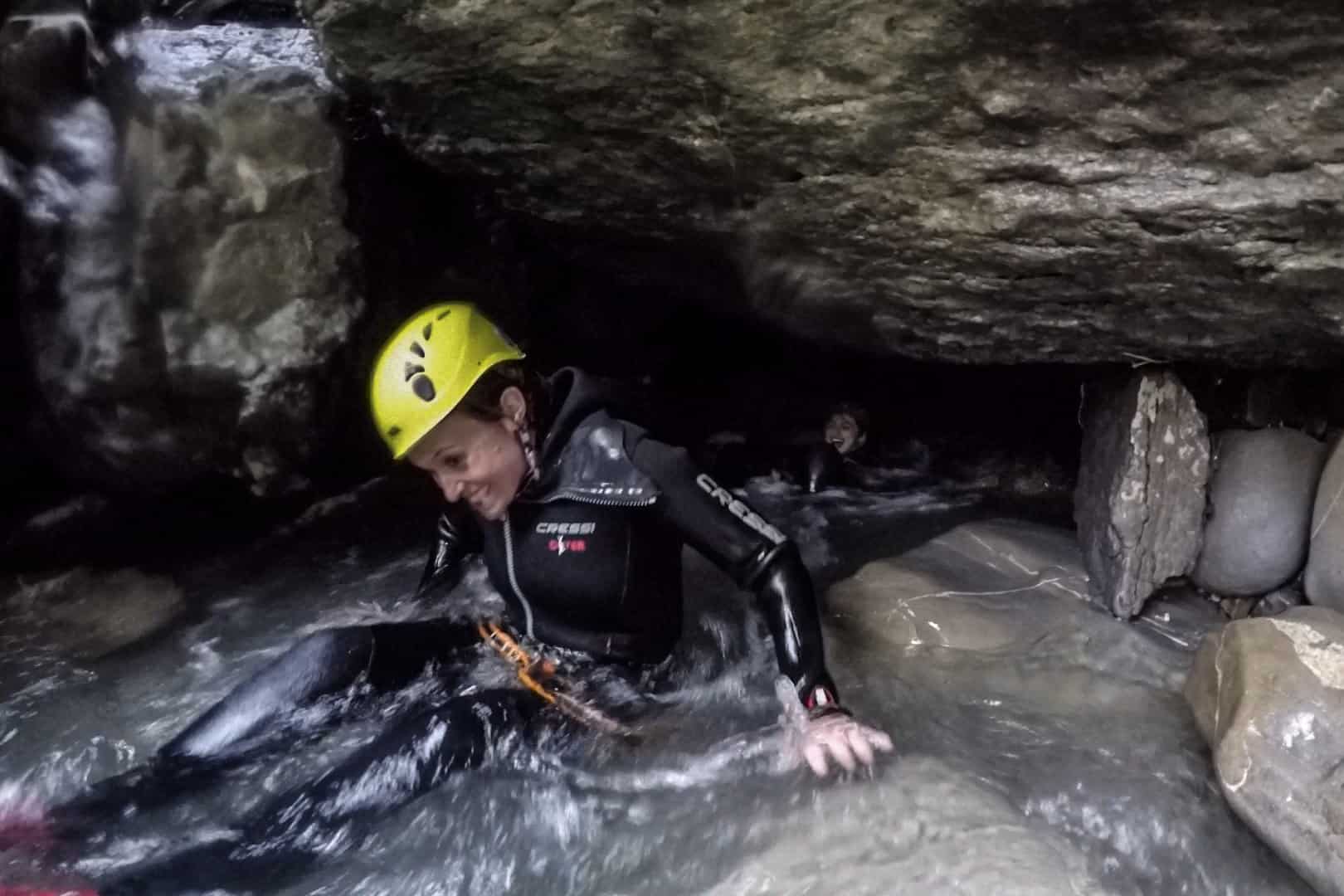 Canyoning in Vorarlberg was more demanding than my last experience in Tirol, and this time I faced more fears and came out of the other end (of a rushing pool of water) smiling and pumped full of adrenalin. What a day it was, getting to grips with Vorarlberg's spectacular underworld of fun. Emerging from the short forest walk at the end, where we had painted our faces with mud stripes, we called ourselves the 'Vorarlberg Warriors' for our triumph in surviving the forces of nature.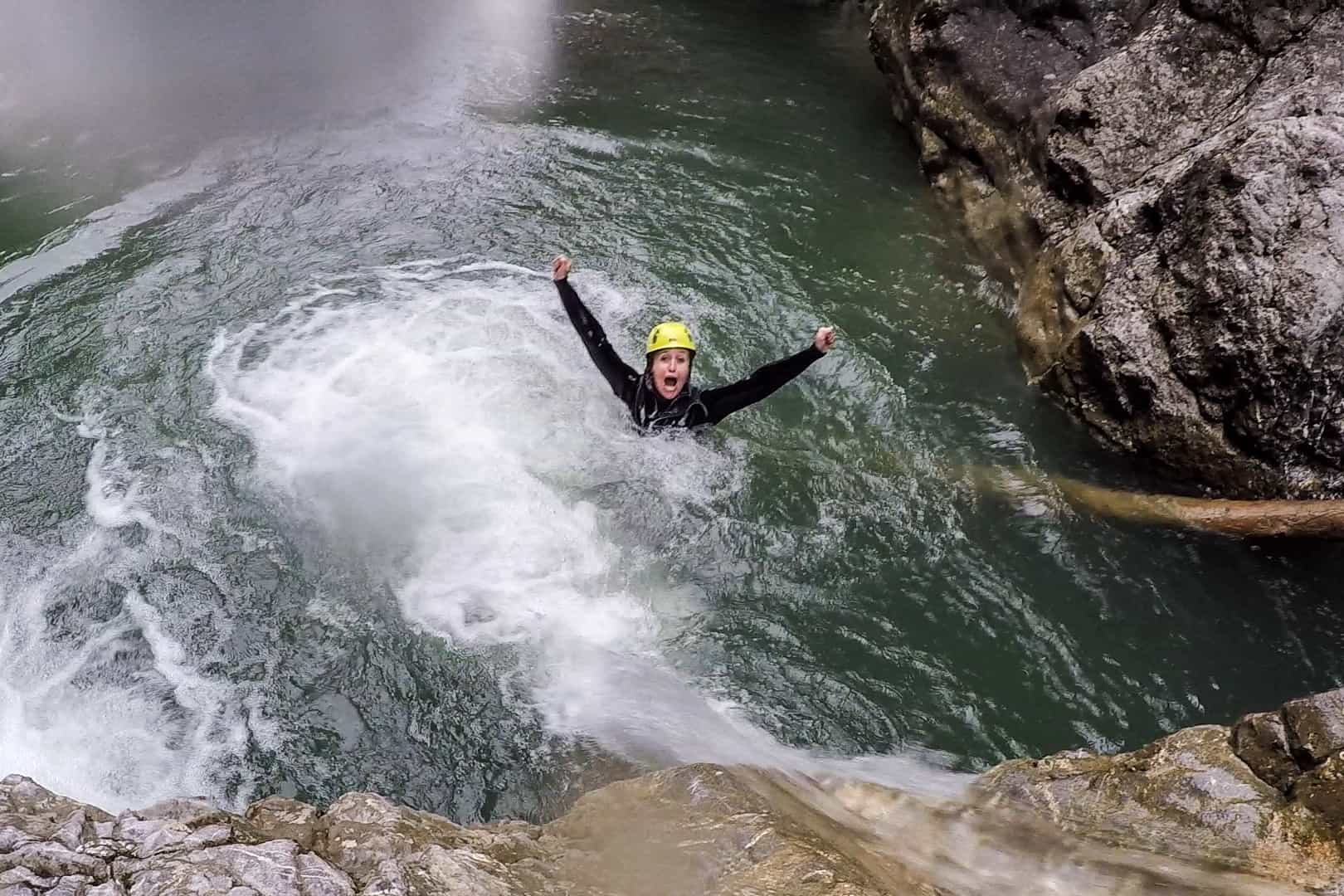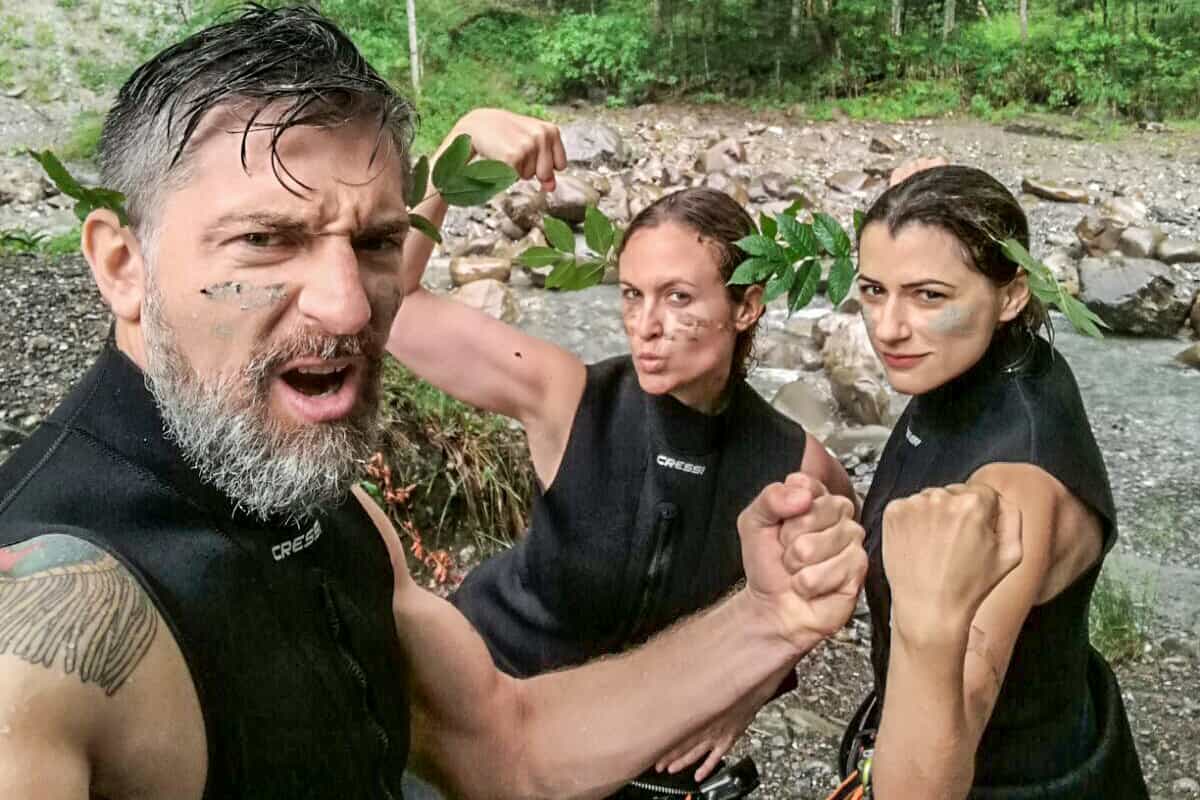 Hiking in Bregenzerwald – UNESCO Alpine Preservation
With over 1,500km of signposted hiking trails from the valley basin to the mountain peaks, you could hike in Vorarlberg's Bregenzerwald for a long time. There is a hiking map available with 50 suggest hiking paths if you don't know which layer of green to feast your eyes on first. Still, I spent my day hiking the Bregenz Forest between two villages of Schönenbach (a slightly off-track alpine pasture settlement where we indulged in Käsespätzle, pre-hike) and Au.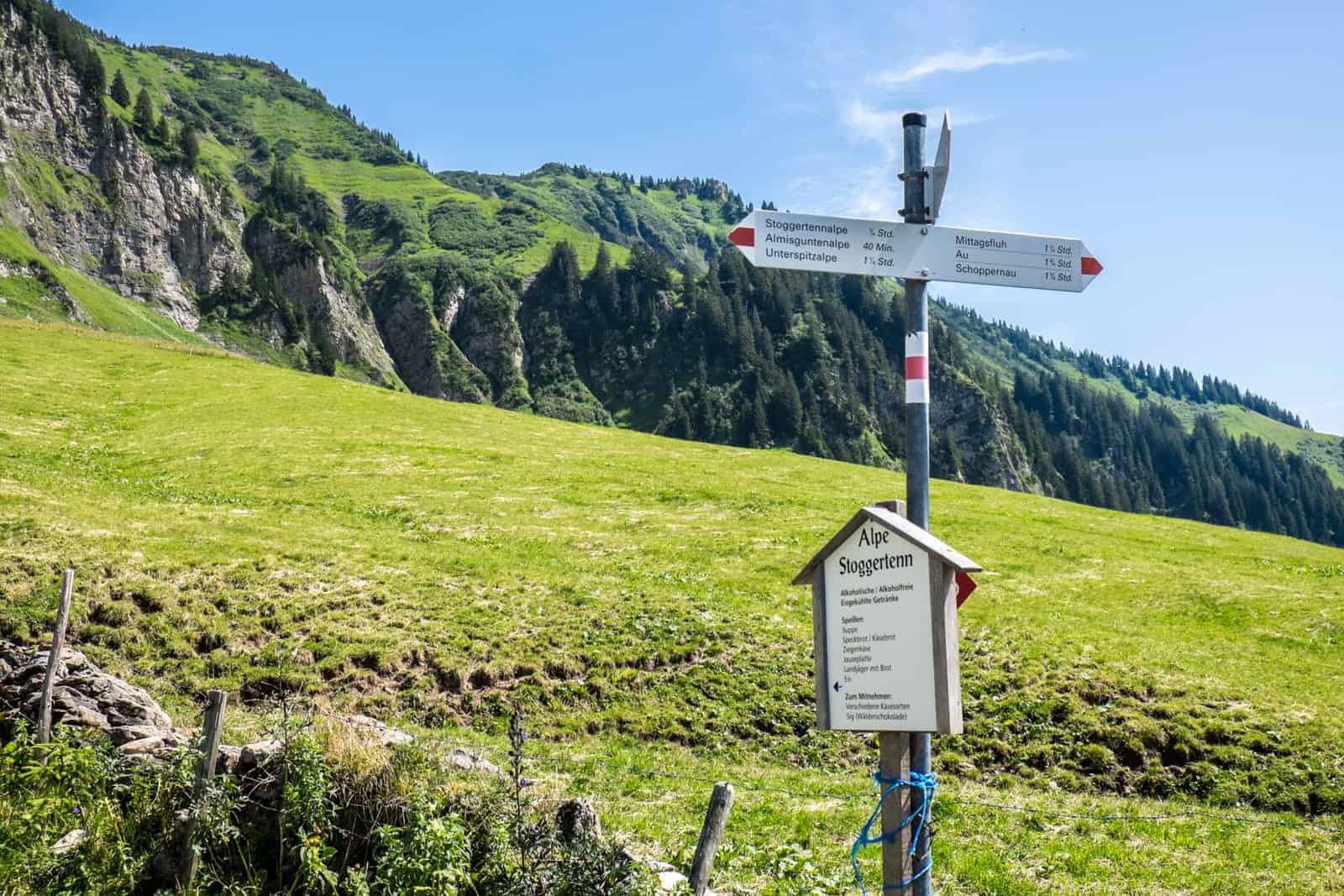 On a journey that took approximately three hours, the hike incorporated winding alpine pasture track with dense forest exploration, with a chance to admire the valley views high up at the halfway point. Here, we celebrated with a little Schnapps and a quick rest to admire our surroundings before hiking back down.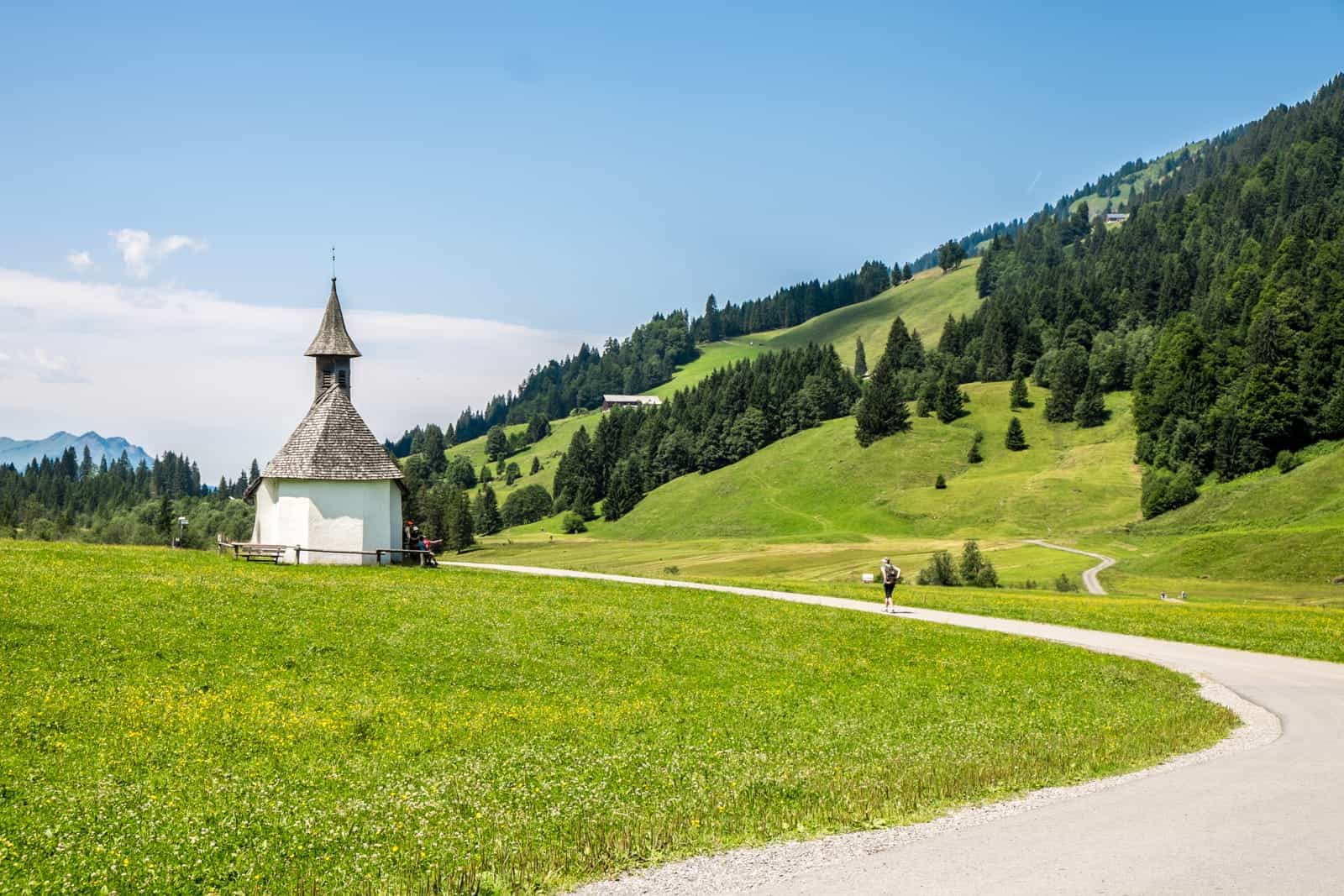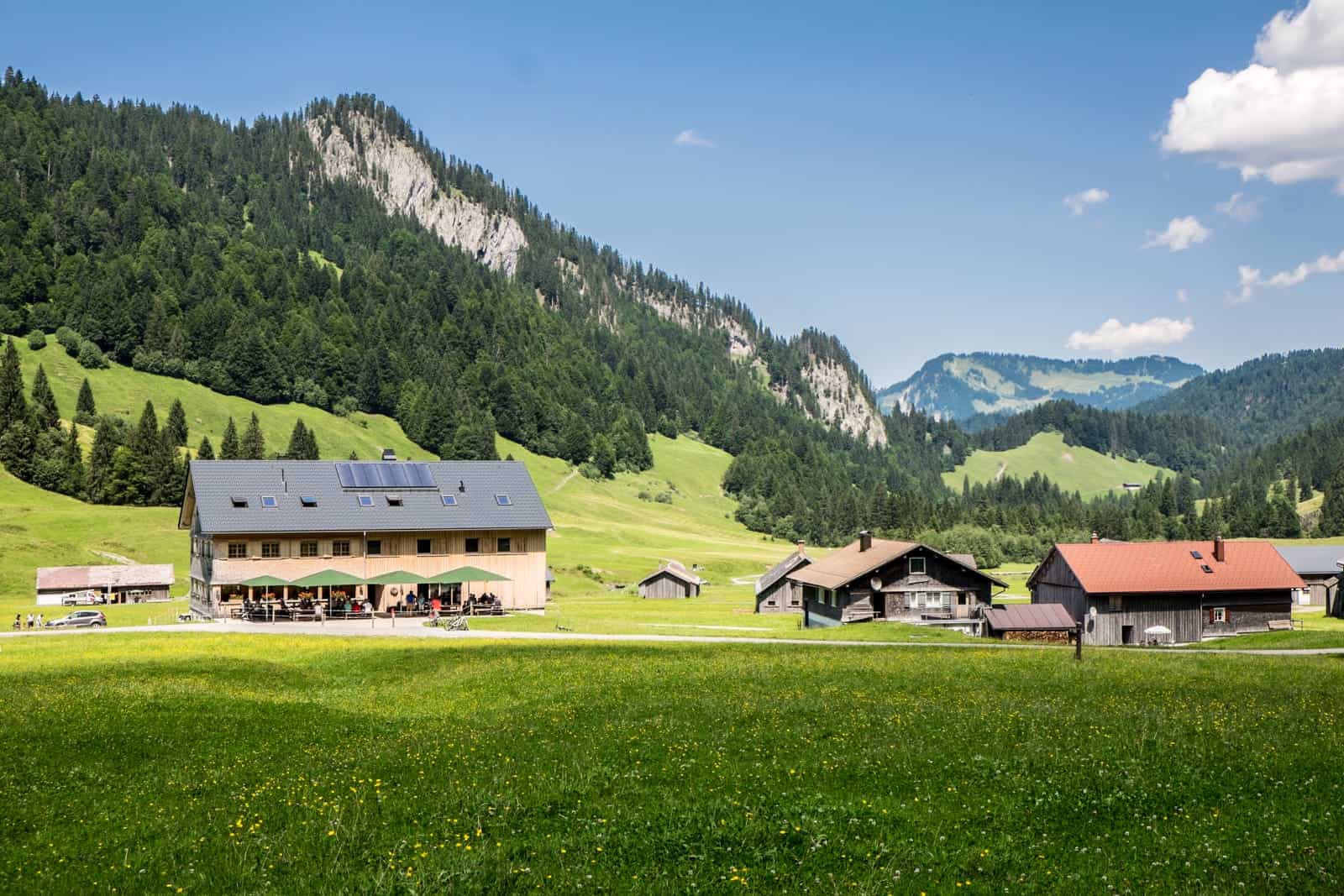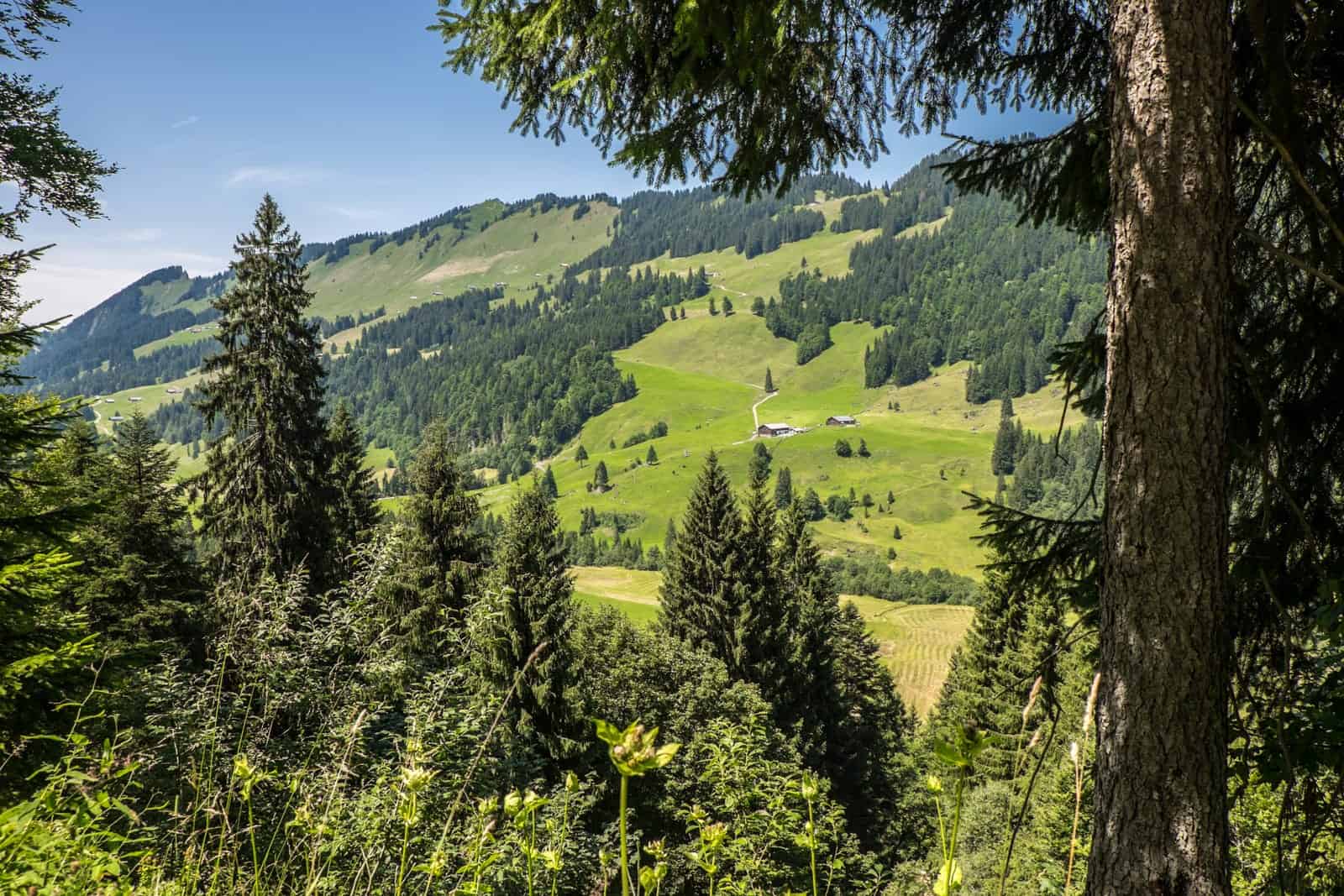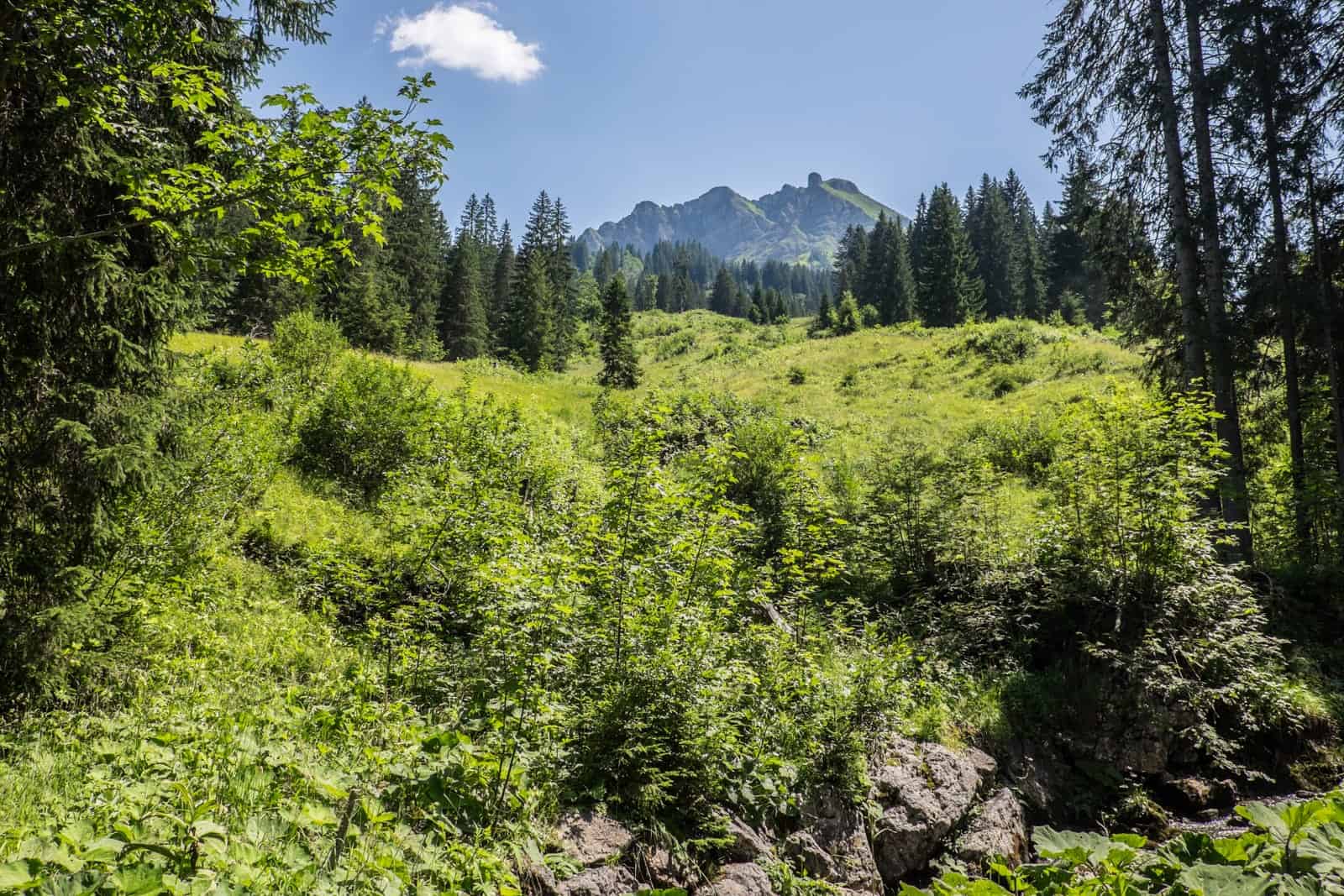 These short hikes are a picture-perfect way to hop from one village to another, with elevated views of the mountains and the valley basins below. When rounding another pasture corner, the setting is like an oil painting region you can walk through when you come to Vorarlberg.
Summer here is a different kind of adventure than the days spent skiing. It felt new again, which is the best kind of feeling.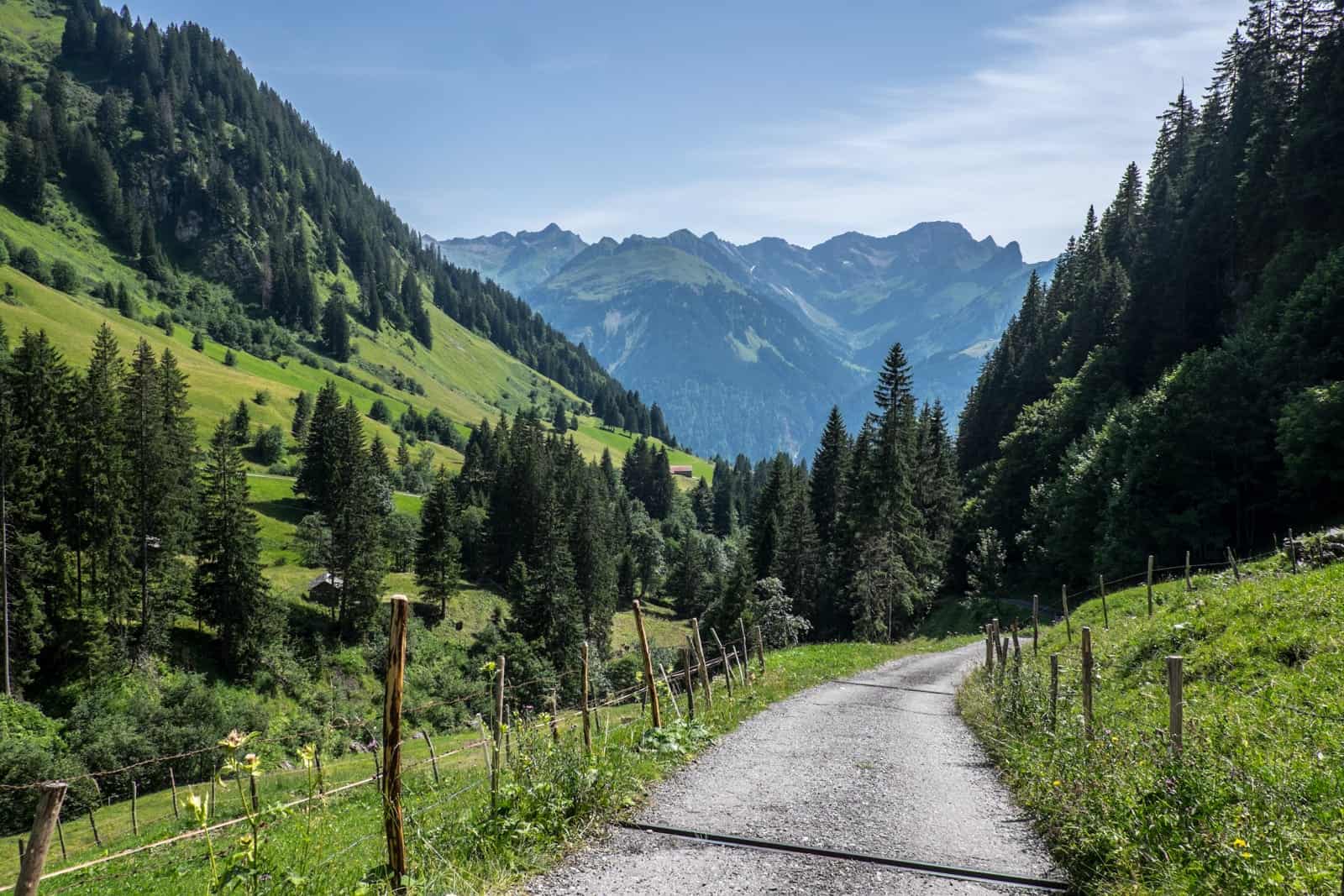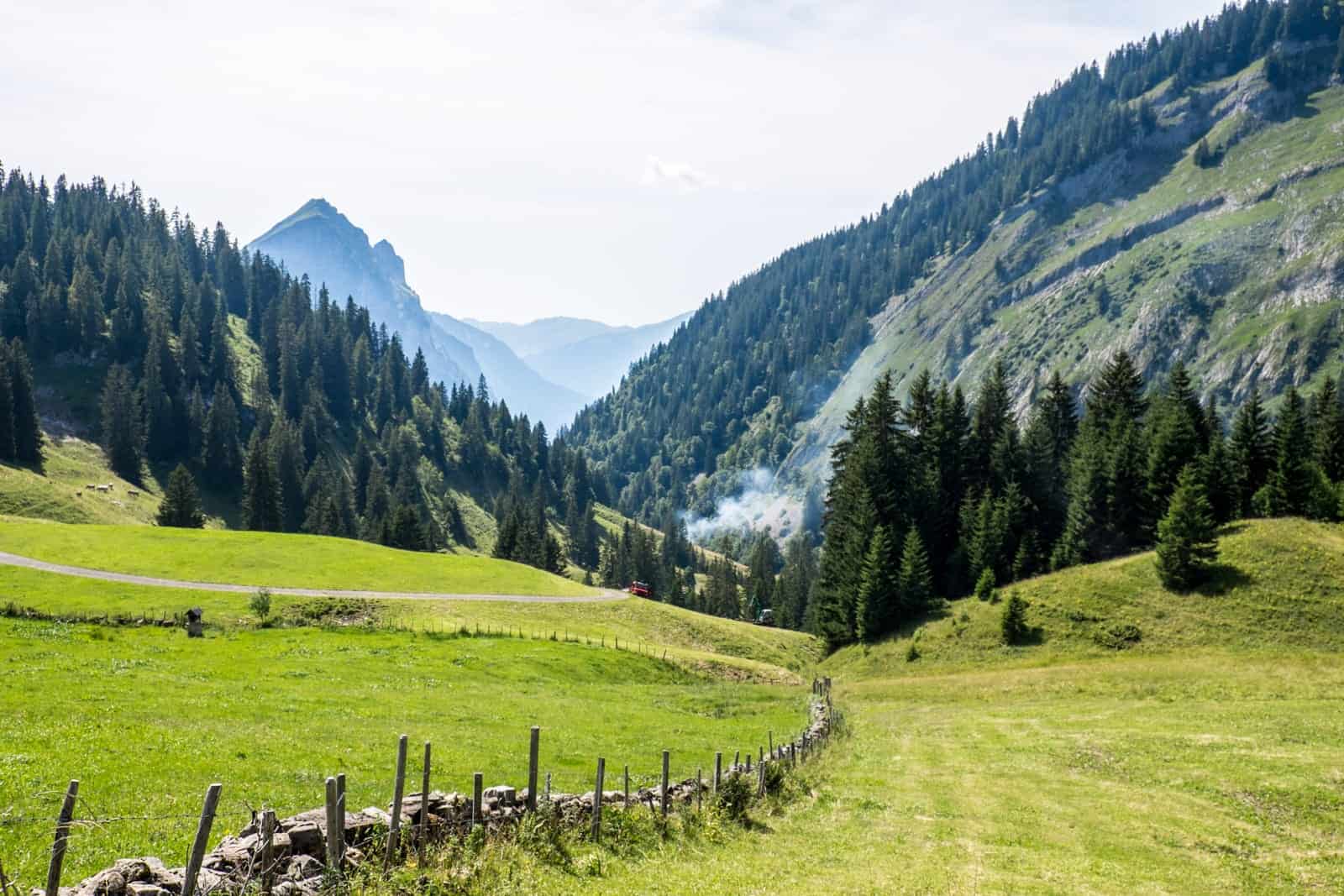 Hiking in Bregenzerwald is also a chance to immerse oneself in a unique cultural trait of Vorarlberg when it comes to the extraordinary preservation of the landscape – the 3-level cultivation system of the fields. This system is about exact timing and movement. When the snow melts the cows graze on the valley pastures, then they move to the mountain pastures and by mid-summer are living on the high pastures, before coming back down to the barn for the cycle to begin again. (Valley (1st layer) – Pasture (2nd layer) – Alpine Pasture (3rd layer) – Pasture (2nd layer) – Valley (1st layer)).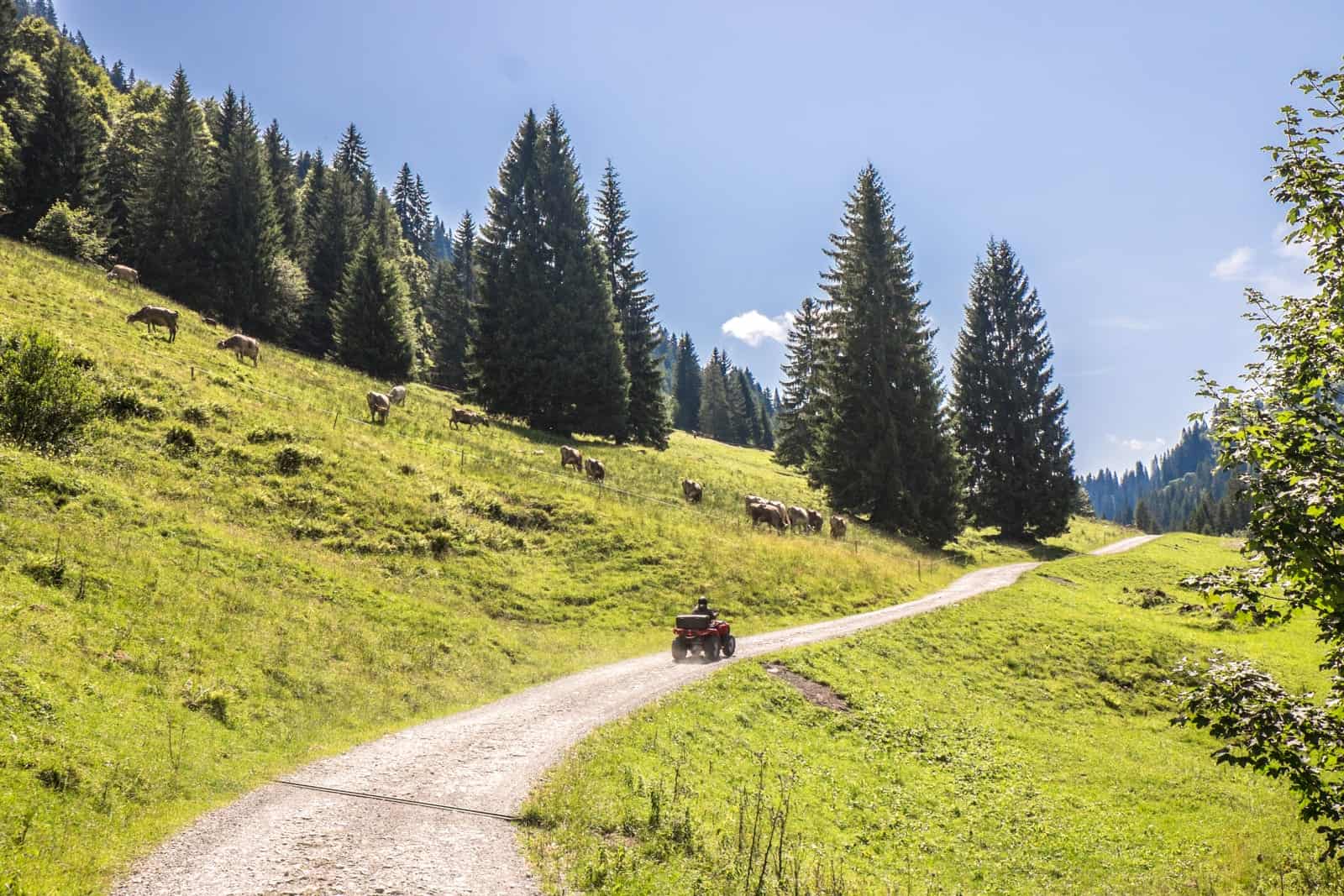 This method of cultivating the land for optimum use, alongside its preservation, has been practised for centuries and it has been added to the Austrian national UNESCO List of Intangible Cultural Heritage for its continuance today.
Where will you see the cows as you wander through the Bregenzerwald?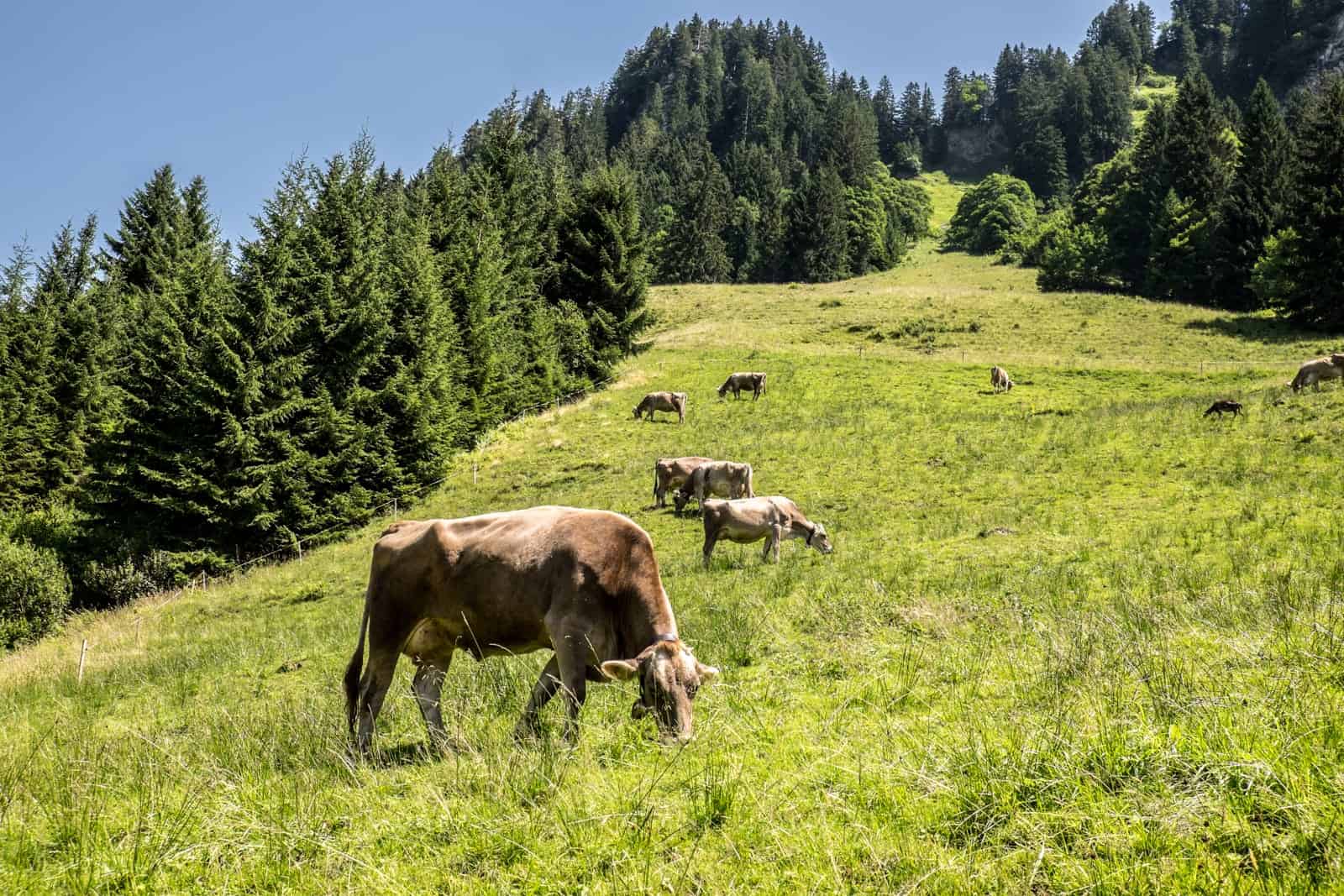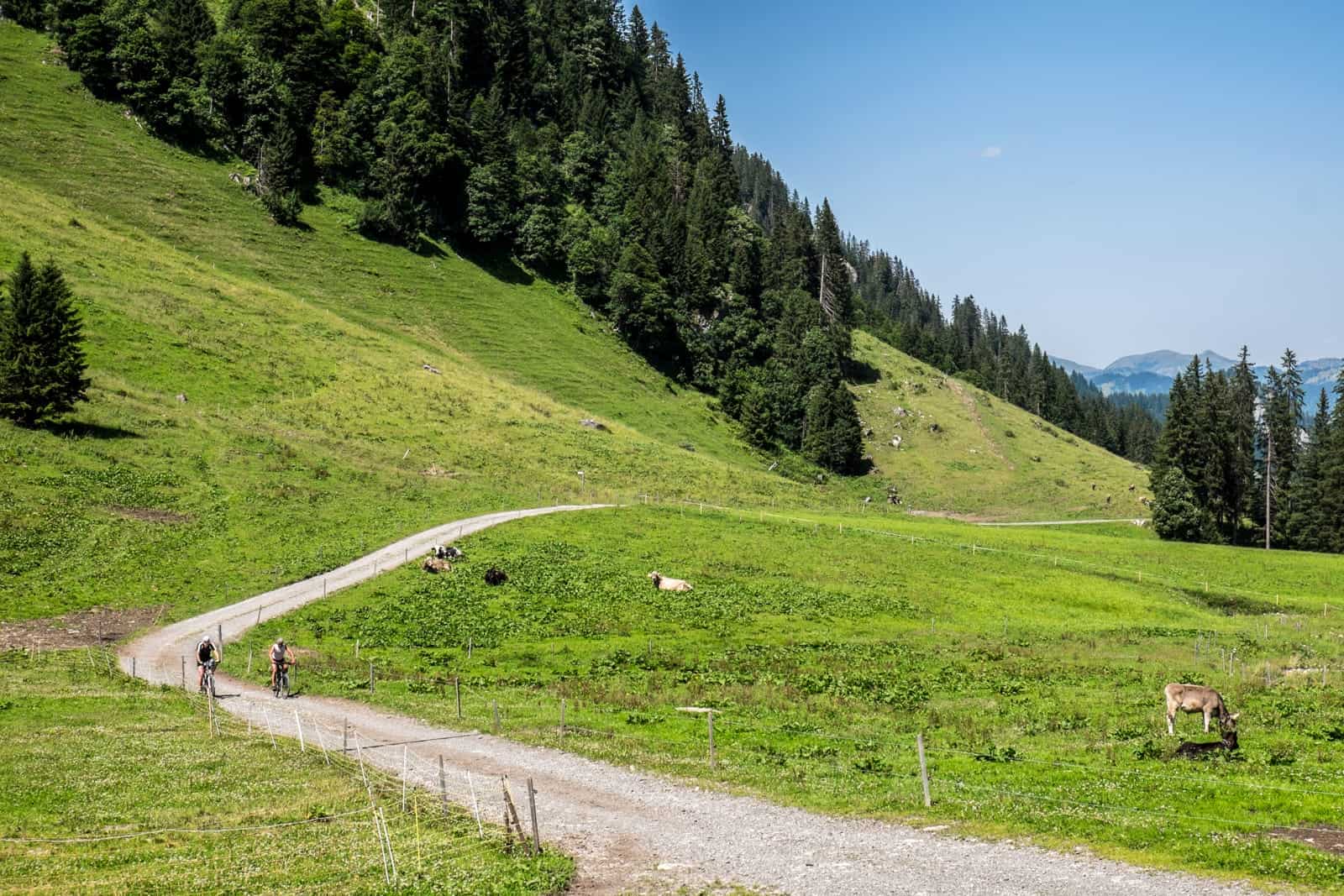 The structured co-operative farming here means lots of small farms are producing the tastiest produce. Each farmer has around 12 cows, and the 3-tier system ensures the healthiest possible diet for the cows. One result of that is delicious cheese! Finish your hike by tasting some of the regions famed Alpkäse (alpine pasture cheese) produced in the 70 high alpine pastures. Down in the valley, the farmers bring the milk to one of the 17 central alpine dairies to make 'Bergkäse' (mountain cheese).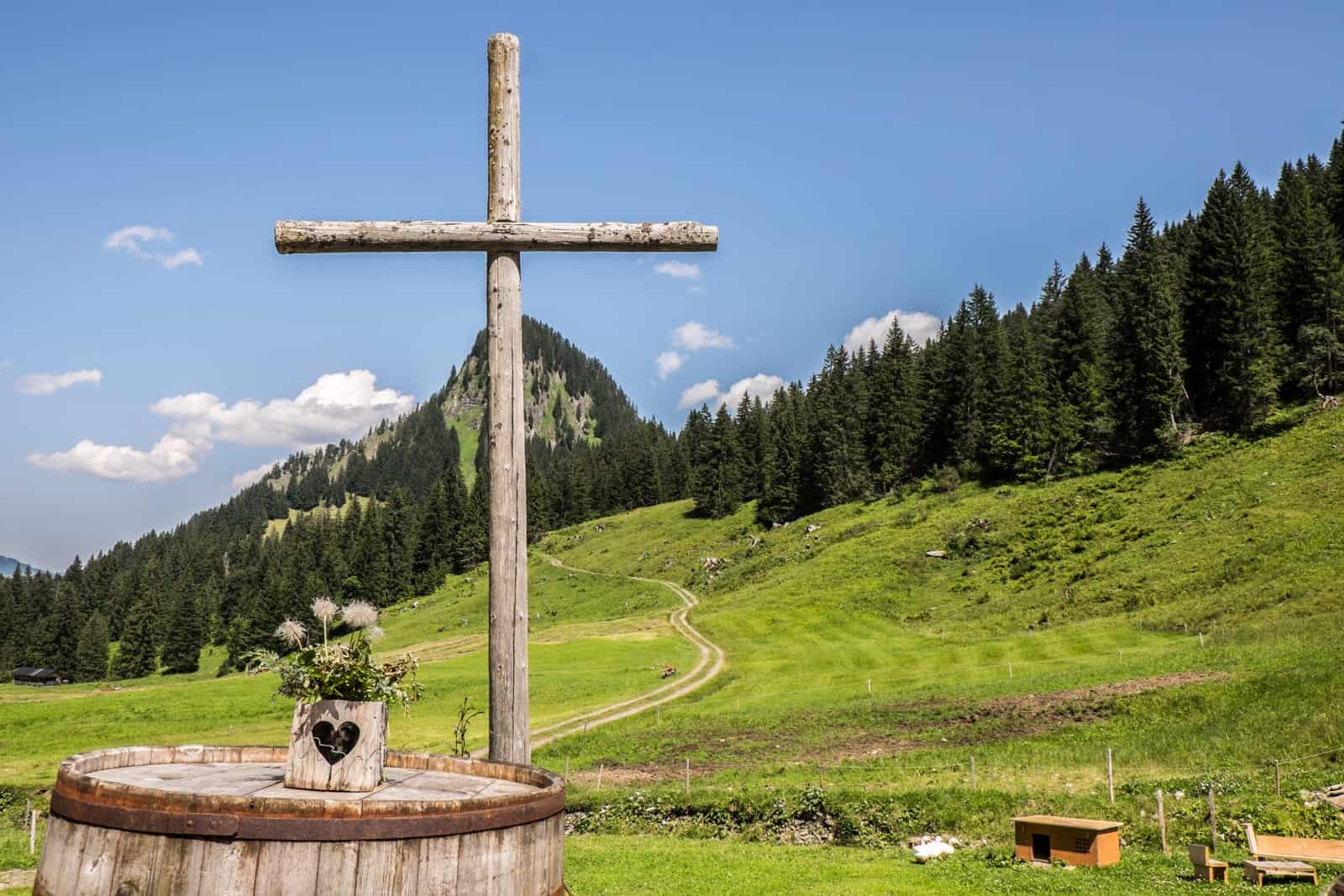 Alongside other themed hiking trails that include overviews on alpine conservation, the farming of goats, the importance of the forest and an energy trail that tell stories about life, culture and craftsmanship in the region, there is a cheese trail – the 'KäseStrasse Brehenzerwald' – dedicated to the cheese culture. Look out for the green 'Alpzieger' and caramelised lactose 'Gsig' or dedicated tastings and cheese workshops.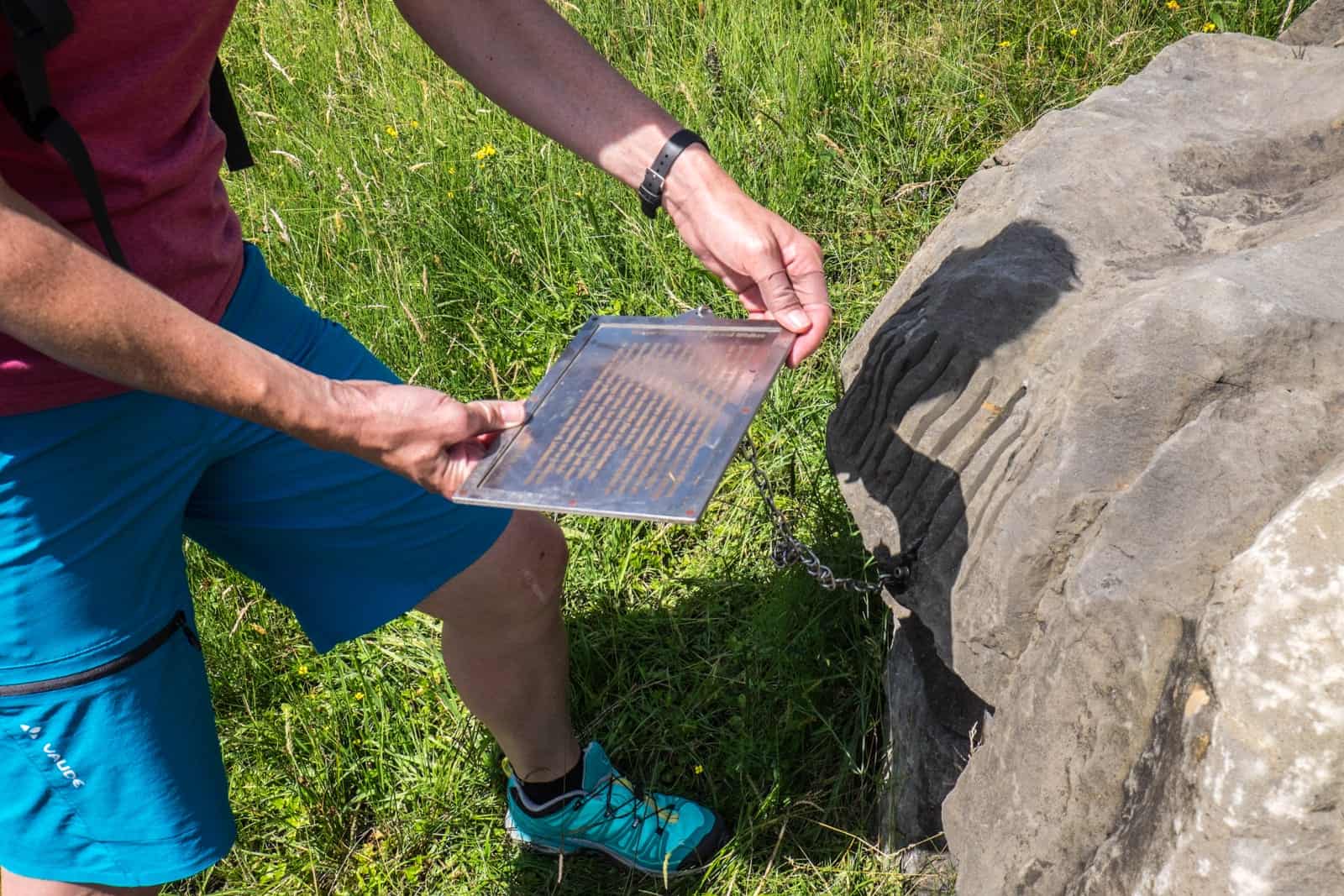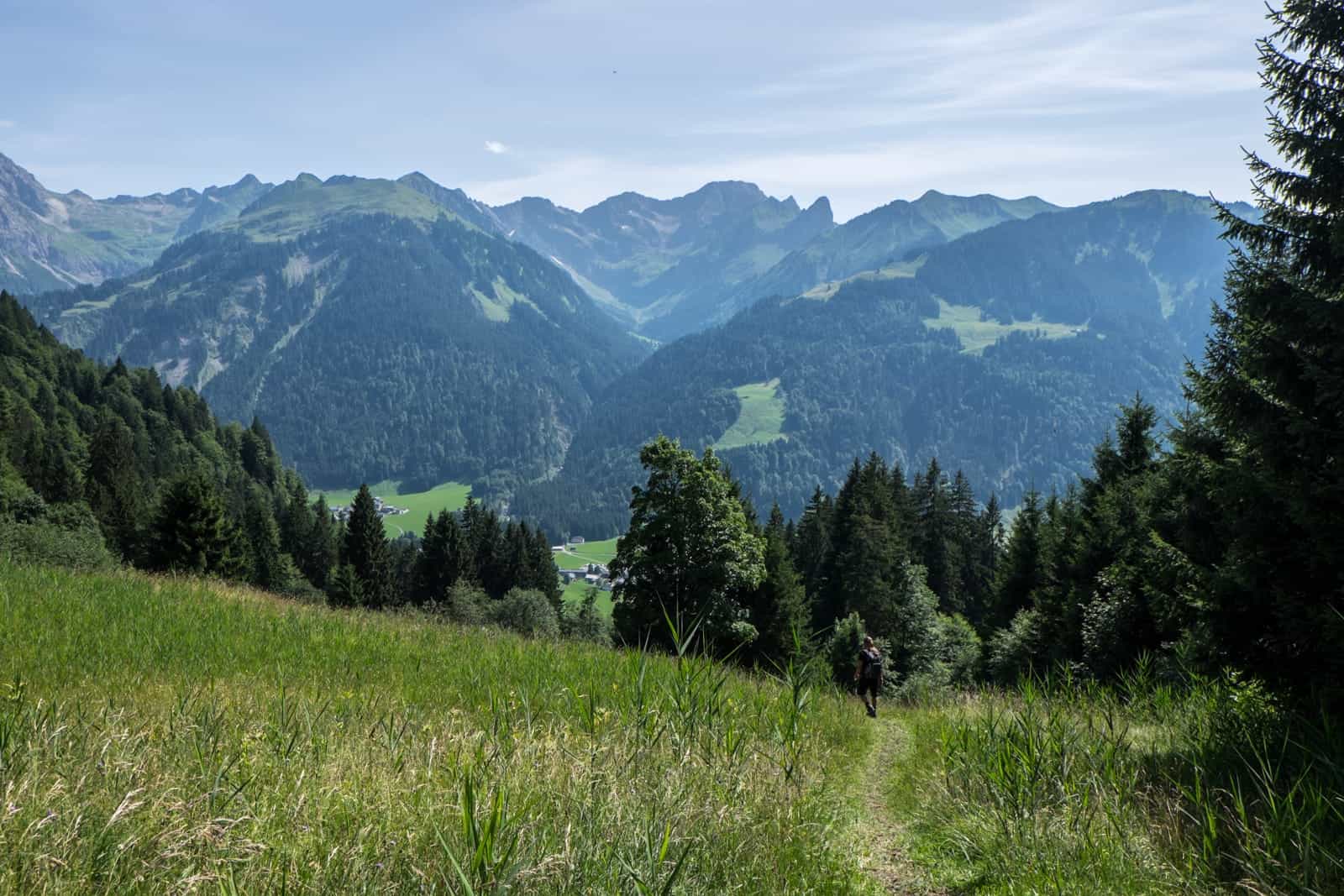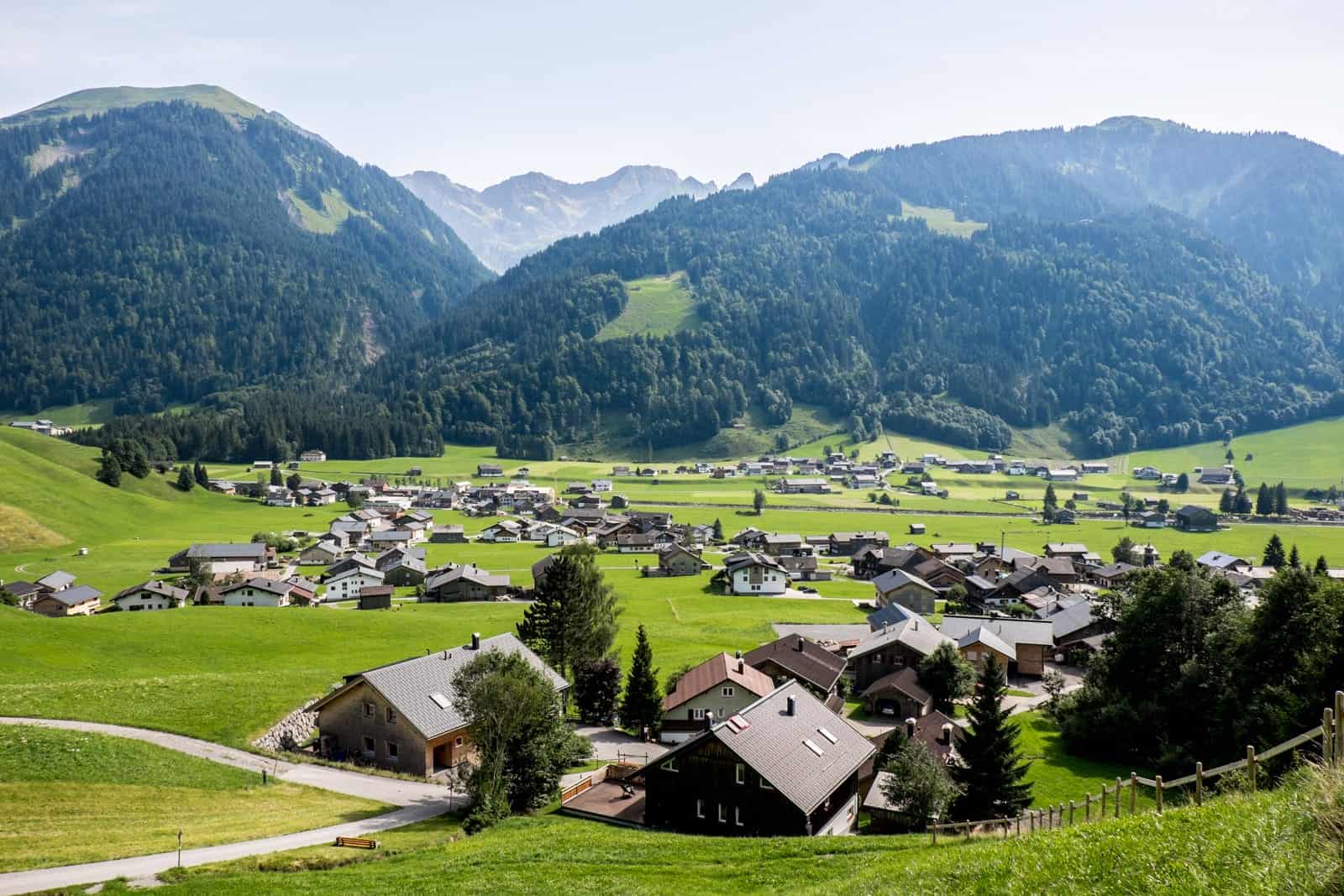 The region is also known for high-quality food and other products produced and sold directly by the local farms. These include meats, sweet treats and schnapps, (many local restaurants are also members serving up the local delicacies) alongside cosmetics like the whey-based products by the farmer, Ingo Metzler. I even found great locally produced gin at restaurant Löwen – a small distillery located in an old Bregenzerwälder house (where you can rest up post-hike with a beer).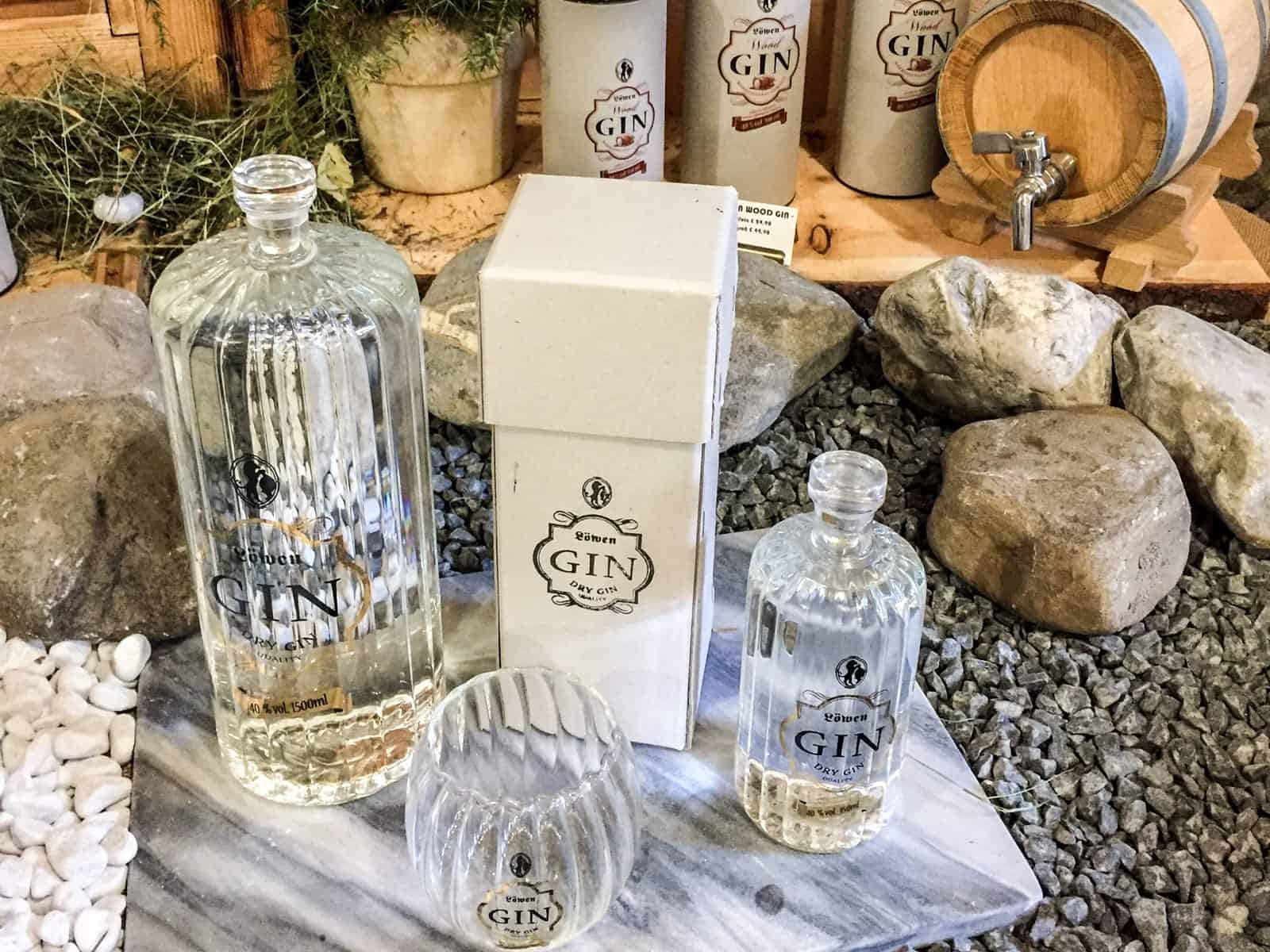 Bregenzerwald Architecture – Village Trails
One of the main attraction in this region of Vorarlberg is to visit and walk the 12 marked architectural focused Umgang Bregenzerwald trails. These trails were established to show off the legacy of craftmanship here that continues centuries-old traditions while building new designs that seamlessly blend with the traditional alpine structures and setting.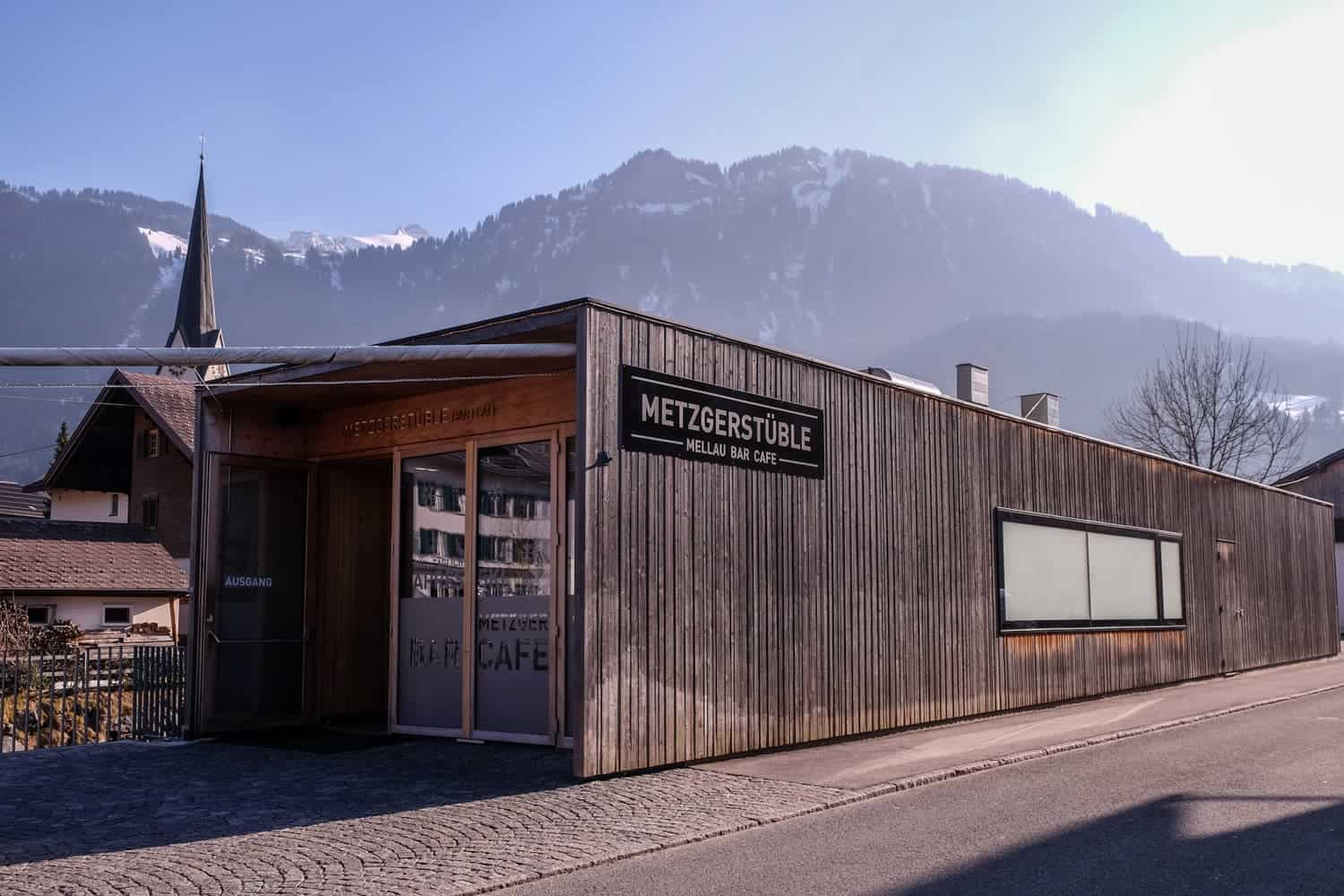 The Bregenzerwald has 22 villages in total, but 12 are particularly noted for their distinct architectural houses, commercial structures and public buildings which collectively form the Umgang Bregenzerwald. All 12 trails are mapped, marked by red information columns which contain information about its significance to the area and landscape, and take between one and four hours to complete.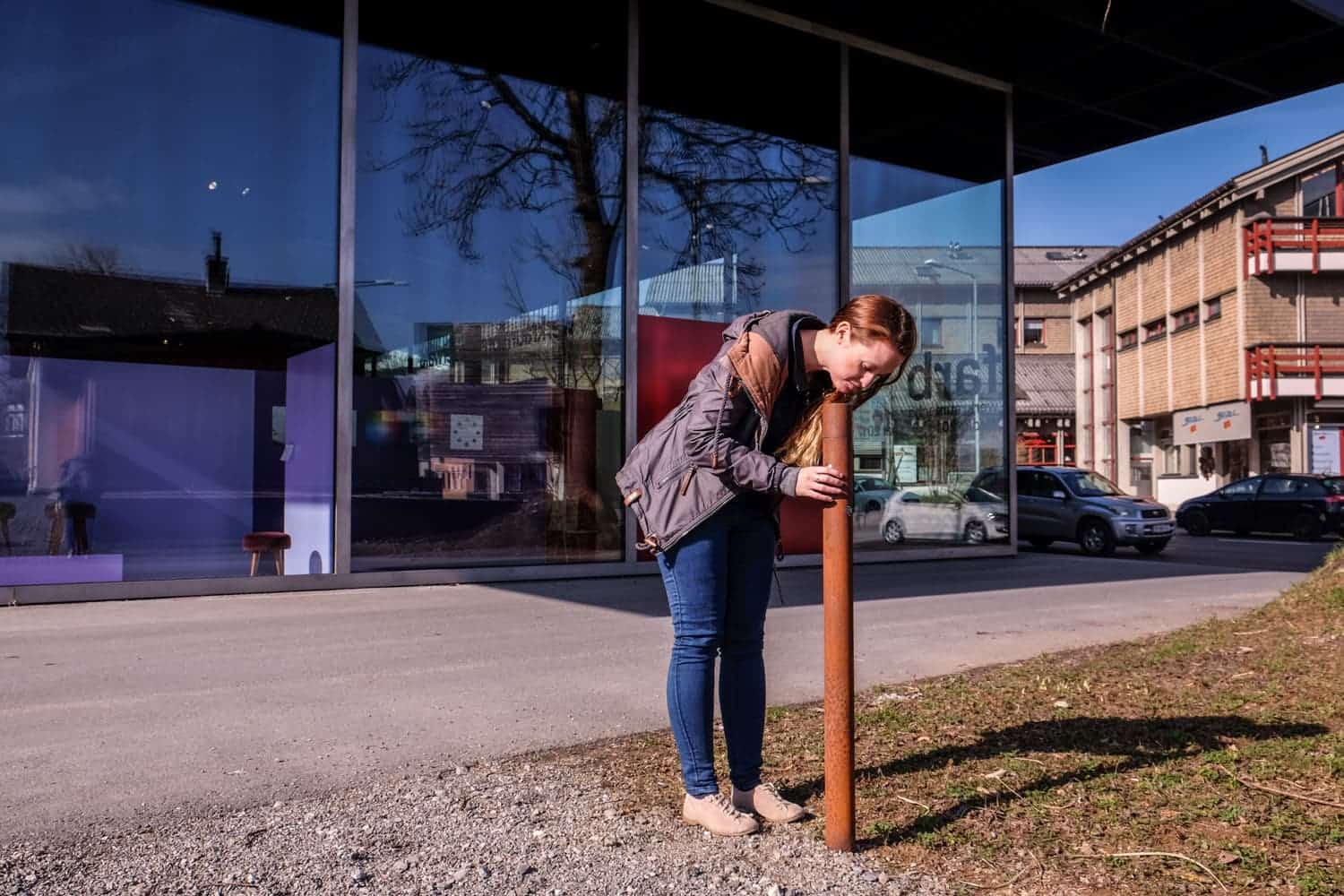 The 'Umgang Bregenzerwald' trails can be found in villages of Schoppernau, Au, Mellau, Bezau/Reuthe, Bizau, Schwarzenberg, Andelsbuch, Egg, Lingenau, Langenegg, Krumbach, Hittisau. A little box of all 12 maps is available from local tourism offices or you can find them all here for easy download and planning. My highlights included Mellau, Andelsbuch and Krumbach.
You can read more in my article on Vorarlberg Architecture: The Culture of Craftsmanship in Austria.
Bregenzerwald Hotels – Craftmanship in Design
Bregenzerwald hotels continue the pride of innovation in design, where tradition blends with modernity to continue the centuries-old craftsmanship for which the state is known. Often found in villages where people have artistically designed and built homes with flair but which match the feel of the village, hotels are also incorporating this creative enthusiasm while keeping nature and the surroundings in mind.
So much so that some hotels have been awarded the Vorarlberg Wooden Building Prize (awarded every two years) because of their unique design features.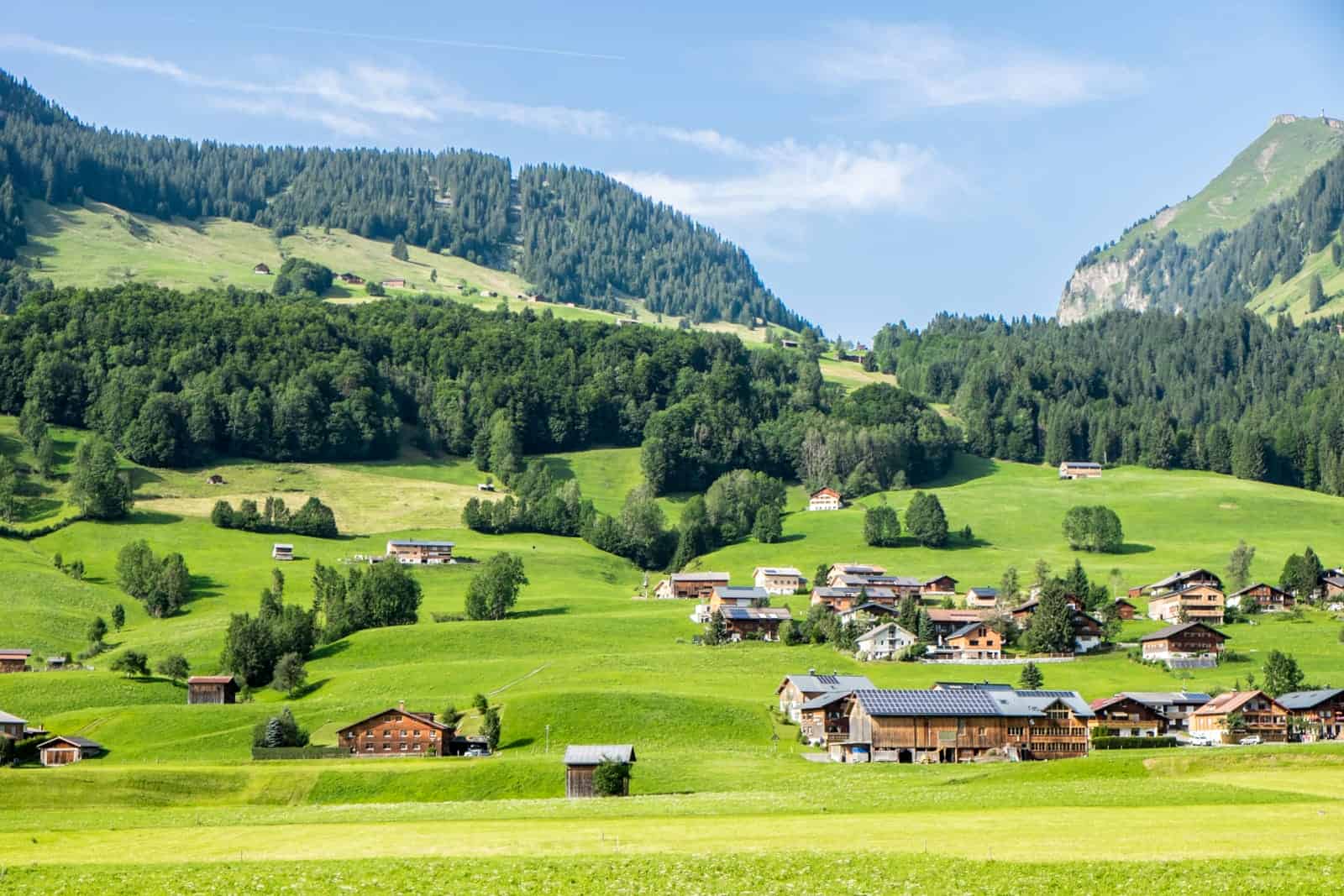 Hotel Rössle is a 4 Star hotel located in the heart of Au, run by the largest hotelier family in the Bregenerwald area. The Simma family have been in the hotelier business since 1665!
I love hotels that pay attention to detail or which incorporate artistic elements, especially if it's a local feature. Hotel Rössle is modern and stylish, yet in the vein of Vorarlberg design retains elements of traditional design with a trendy twist, like beautiful woodwork and the shingle house tiles, found at the bar. They describe their design as "alpine tradition from the Bregenzerwald with urban design from the North" – a minimalist, slick, Nordic style and with great views to the pastures and the mountains.
You can book your stay here.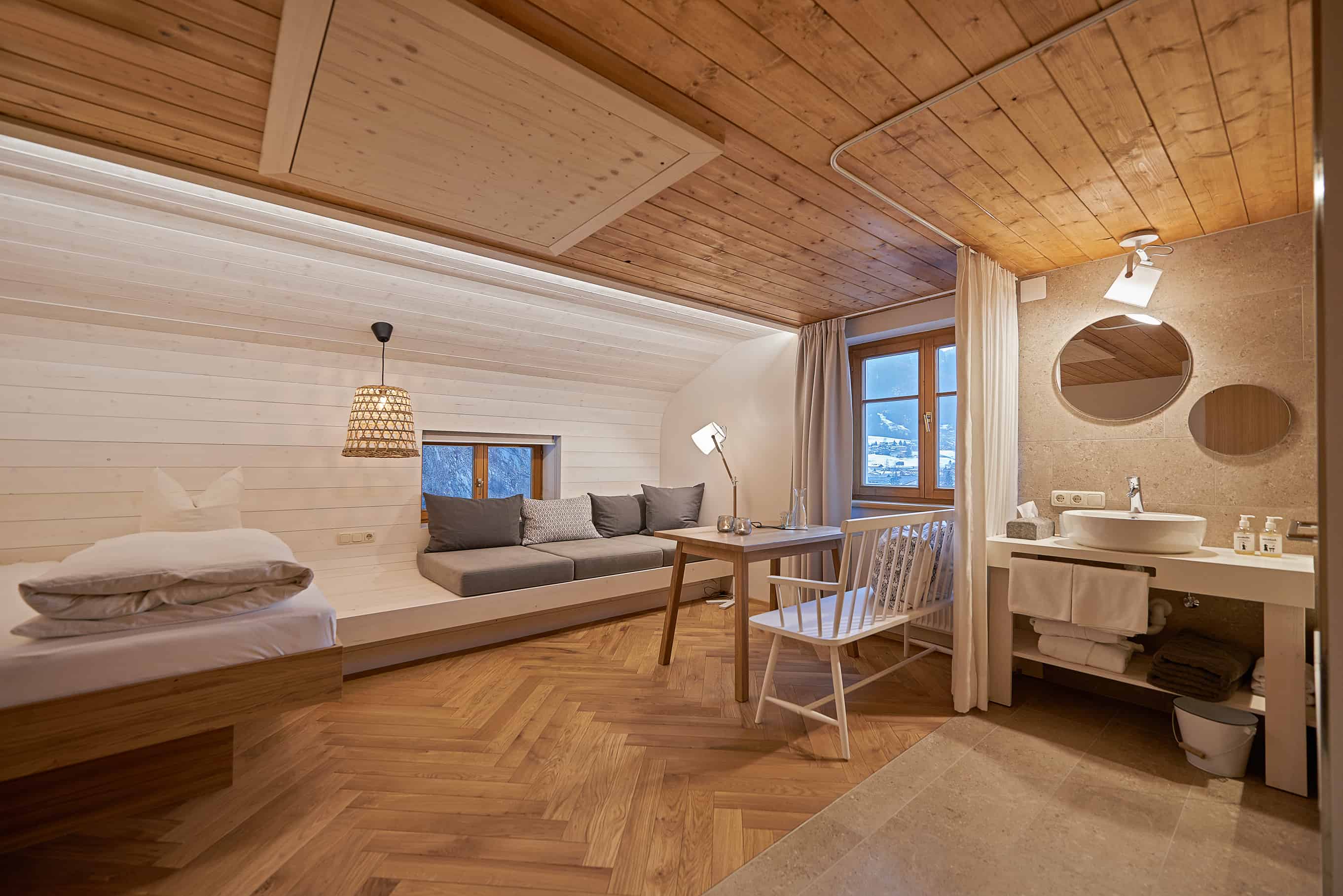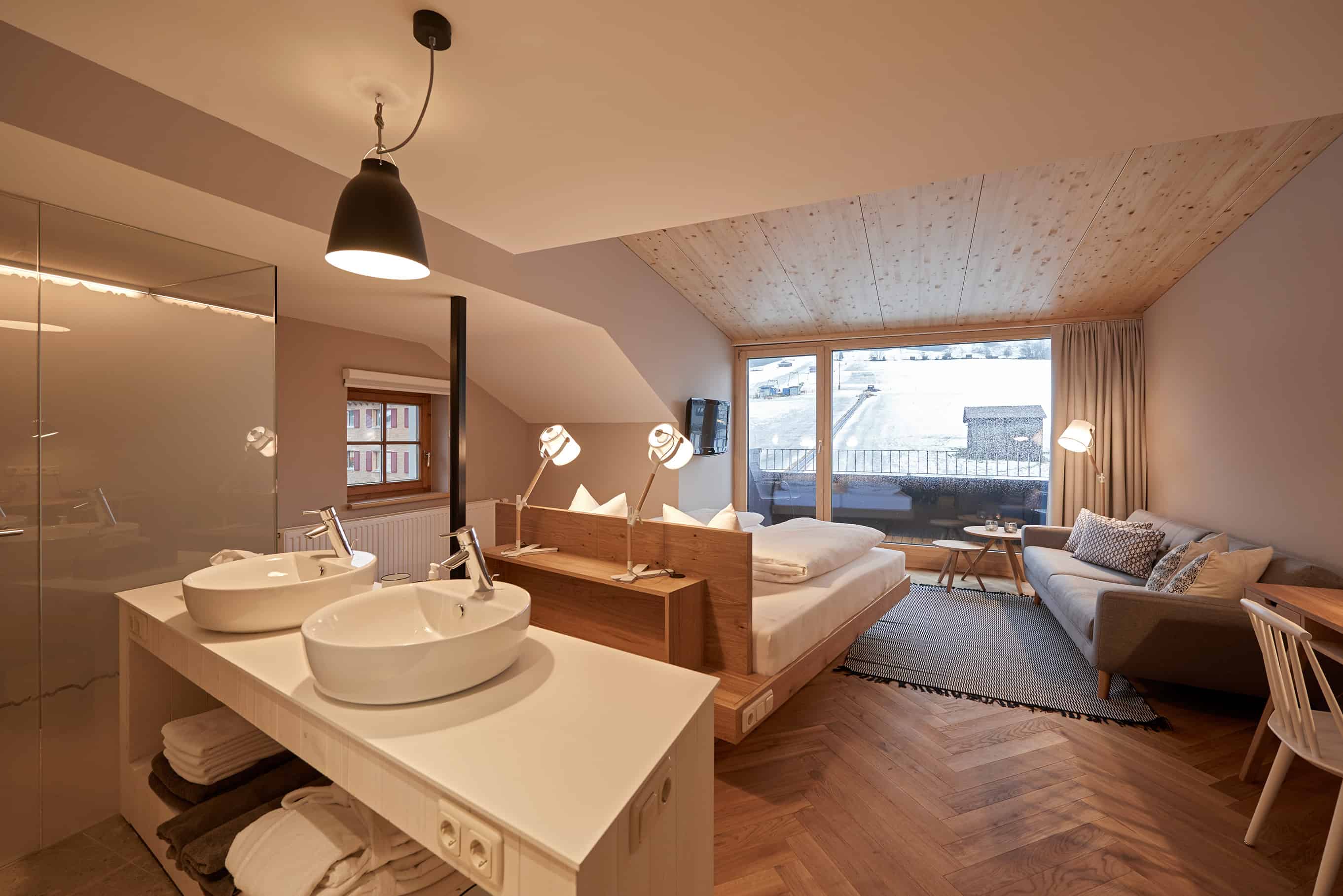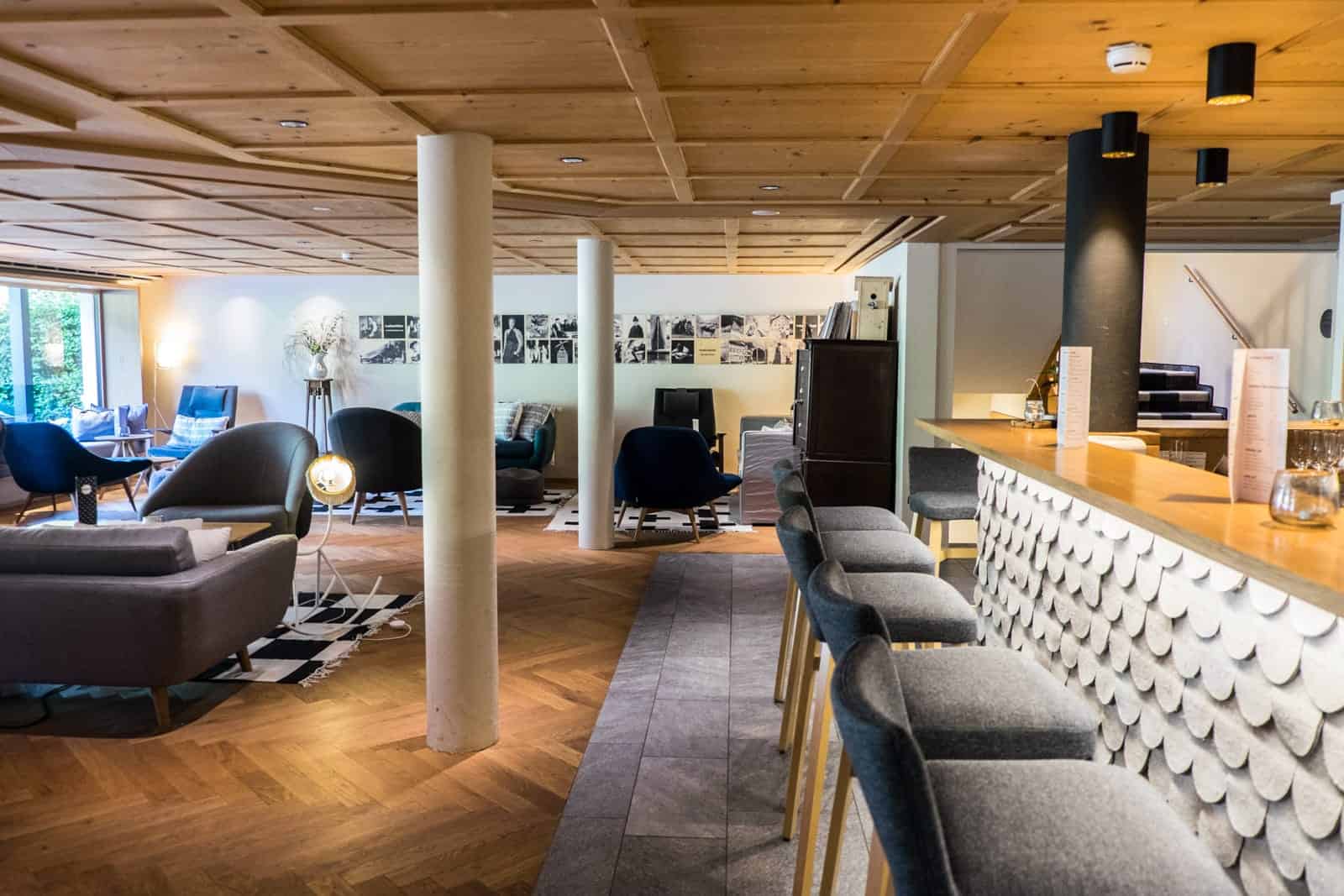 Au is one of the villages with a 'Umgang Bregenzerwald' trail and is a vital architecture hub to wander. It is known for being the home of the Bregenzerwald School of Baroque Master Builders who came and developed the area in 1650 and who left their mark on baroque architecture in Southern Germany, Switzerland and Alsace for 100 years. The old gothic church in town is one example of a renovation in baroque style, from the 18th century.
Which trail will you take through the Bregenzerwald green of Vorarlberg?
Travel Tips for Visiting the Bregenzerwald in Vorarlberg
The Bregenzerwald Guest-Card
The Bregenzerwald Guest-Card is an unlimited ticket for the May-October period, for the use of the eight summer cable cars and chairlifts in the region (Andelsbuch, Bezau, Mellau, Diedamskopf in Au-Schoppernau, Damüls, Steffisalp in Warth, Faschina and Sonntag), use of the public "Landbus Bregenzerwald" buses across its 22 villages and beyond, entry to local outdoor swimming pools and for discounts to various attractions including museums, adventure and climbing parks and paragliding flights. It is available to all guests who spend at least three nights in the Bregenzerwald region of Vorarlberg.
Hiking Maps and Routes of Bregenzerwald
The 50 route hiking map us available from the tourism offices, and a digital map of hiking paths is available. There are also three multi-day hiking routes: The Architecture Path, The Bregenzerache Path and The Cheese Path where your baggage is transported to your next hotel while you are free to wander on your next trail with just your daypack.
There's also 450km of mountain biking routes to explore.
Further information about Bregenzerwald, Vorarlberg
For further information on the Bregenzerwald region of Vorarlberg, visit the region website or holiday planning, alongside cultural, culinary and destination insights.
Inspiration on travel in Vorarlberg and beyond in Austria is on the holiday site for Vorarlberg Tourism and the official site for Austria Tourism.
Inspiration to Visit Vorarlberg in All Seasons
My trip to the Bregenzerwald was a part of my 'Year in Austria' project, as the UK ambassador for the Austrian National Tourist Office. I visited various destinations across the country (from my home base of Vienna) for 12 months, showcasing a variety of regions and activities. Follow #YearInAustria for all the stories through the seasons.