Disclaimer: This post contains affiliate links to handpicked partners, including tours, gear and booking sites. If you click through or buy something via one of them, I may receive a small commission. This is at no extra cost to you and allows this site to keep running.
Are you planning for a trip or dreaming of your next expedition? These inspiring mountain quotes, highlighting the miracles of nature, the challenges of the climb, the thrill of completion and the teachings in the journey, will help fire up your sense of adventure.
I live for mountain adventures, and every year I aim to complete one long-distance trek on one of the world's most incredible peaks and ranges. I see my trips to the mountains as an annual pilgrimage, both physically and mentally, and a reminder not to take nature for granted.
I've completed the arduous 12-day Everest Base Camp Trek in Nepal, tackled the most challenging summit of my life climbing Kilimanjaro and have taken a journey through sacred lands on the Lost City trek in the Sierra Nevada de Santa Marta mountain range in northern Colombia. Even without multi-day expeditions, more minor calls to trek Rainbow Mountain in Peru, clamber Kota Kinabalu in Malaysian Borneo or reach Mount Fuji in Japan remain some of my most extraordinary adventures.
Mountains are one of the Earth's greatest callings – boundaries of a great frontier that lure you while simultaneously feeling out of reach. Yet, when you reach the indefinable summit, the pinnacle of your journey and your ultimate goal, you soon realise you are not equipped to stay at Earth's highest reaches for long. It's nature's way of serving you a slice but not letting you have it all.
But there's as much wonder in the scramble up. Climbing a mountain will kill your ego but teach you patience. Mountain exploration is an emotional journey and a chance to look inward as it is a landscape voyage. When you take days to scale a summit, you soon realise that distance isn't the only thing you end up measuring.
The following mountains captions sum up why we are drawn to the unspoken allure of the peaks and what we, as visitors, can gain from the experience.
Love Mountains? Get Inspired With These Treks
Everest Base Camp Trek, Nepal – A Guide to Reach the Top of the World
Climbing Kilimanjaro Trek Guide – Successfully Summit the Roof of Africa
Lost City Trek, Colombia – A Guide to Visiting Ciudad Perdida and the Sierra Nevada
Climbing Mount Fuji in Japan – Day Trekking Tips and Preparing for Defeat
Mountain Love Quotes and Sayings
The great naturalist and conservationist John Muir sums up how we are emotionally stirred by the site of great peaks in his famous mountain quotes.
"The mountains are calling, and I must go!" – John Muir
"You are not in the mountains; the mountains are in you." – John Muir
"How glorious a greeting the sun gives the mountains." – John Muir
"Climb the mountains and get their good tidings." – John Muir
"Thousands of tired, nerve-shaken, over-civilized people are beginning to find out that going to the mountains is going home; that wildness is a necessity, and that mountain parks and reservations are useful not only as fountains of timber and irrigating rivers but as fountains of life." – John Muir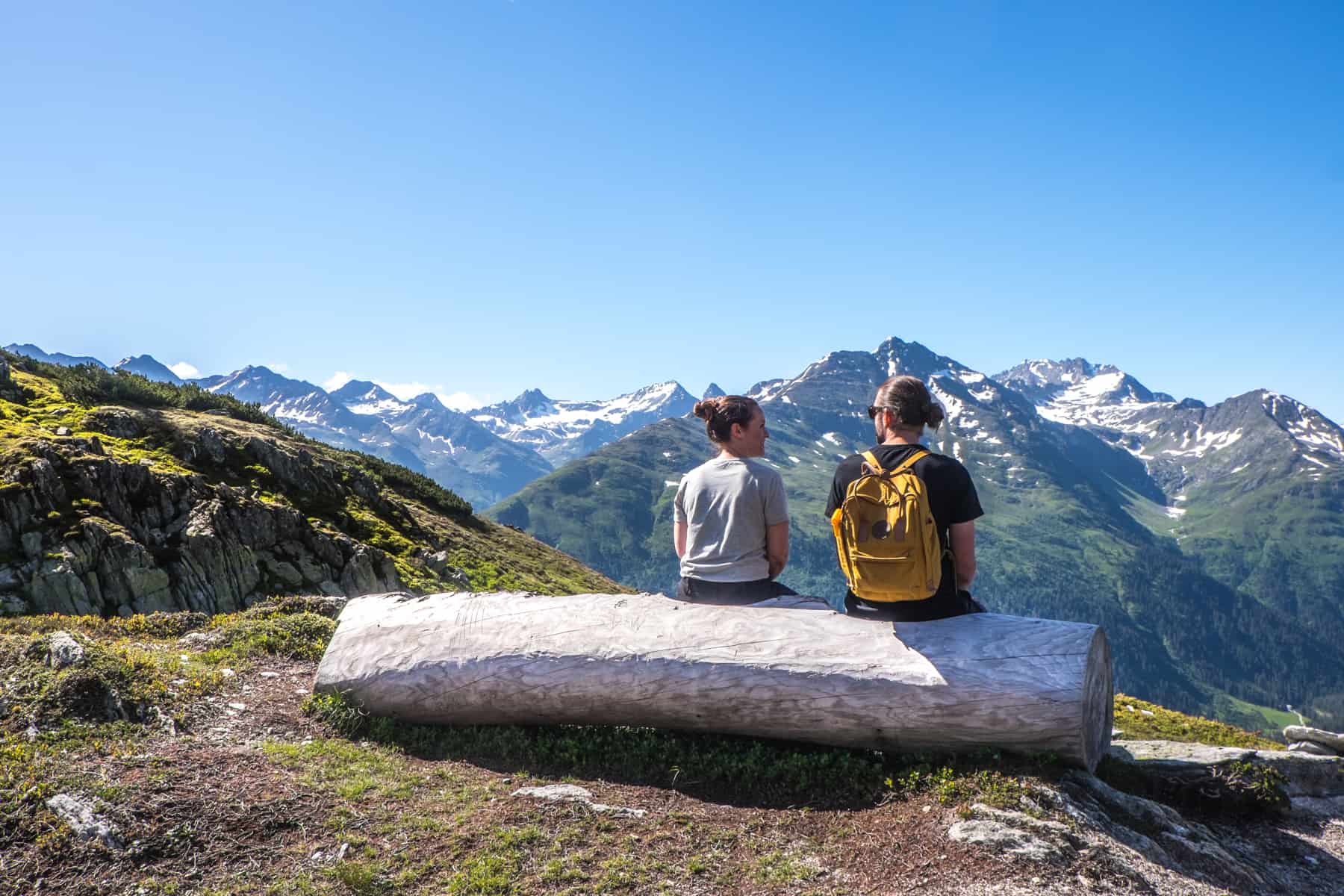 "There are two kinds of climbers, those who climb because their heart sings when they're in the mountains, and all the rest." – Alex Lowe (American mountaineer)
"My father considered a walk among the mountains as the equivalent of churchgoing." – Aldous Huxley (English writer)
"As a professional climber, that's the question you always get: Why, why, why? It's an ineffable thing; you can't describe it. " – Jimmy Chin (American climber)
Turkish writer and playwright Mehmet Murat ildan is known for his philosophical mountain sayings that define them as purveyors of all things and the beholder of all emotions.
"The mountain is calm when there is a storm; the mountain is calm when there is fog; the mountain is calm when there is sun! Calmness is the wisdom of the mountains! Those who have lived everything are always calm." – Mehmet Murat ildan
"Going to the top of a high mountain to conquer it is a primitive thought! If you go up the mountain to touch him, to understand him, to feel what he's going through and see what he sees, then you're a good and an uncommon mountaineer!" – Mehmet Murat ildan
"A night on the mountain is better than a thousand nights in the city because you meet the universe on the mountain!" – Mehmet Murat ildan
Mountain Quotes About Life, Ego and Emotion
"What are men to rocks and mountains?" – Jane Austen (English author)
"Mountains have a way of dealing with overconfidence." – Hermann Buhl (Austrian mountaineer)
"It's not the mountain we conquer, but ourselves." – Sir Edmund Hillary (New Zealand mountaineer)
"When you scale a mountain, you have to leave your ego at home." – Anthony T. Hincks (English writer)
"Man can climb to the highest summits, but he cannot dwell there long." – George Bernard Shaw (Irish playwright)
"Mountains are not stadiums where I satisfy my ambition to achieve; they are the cathedrals where I practise my religion." – Anatoli Boukreev (Russian-Kazakhstani mountaineer)
"The great things are done when men and mountains meet; this is not done by jostling in the street." – William Blake (English poet)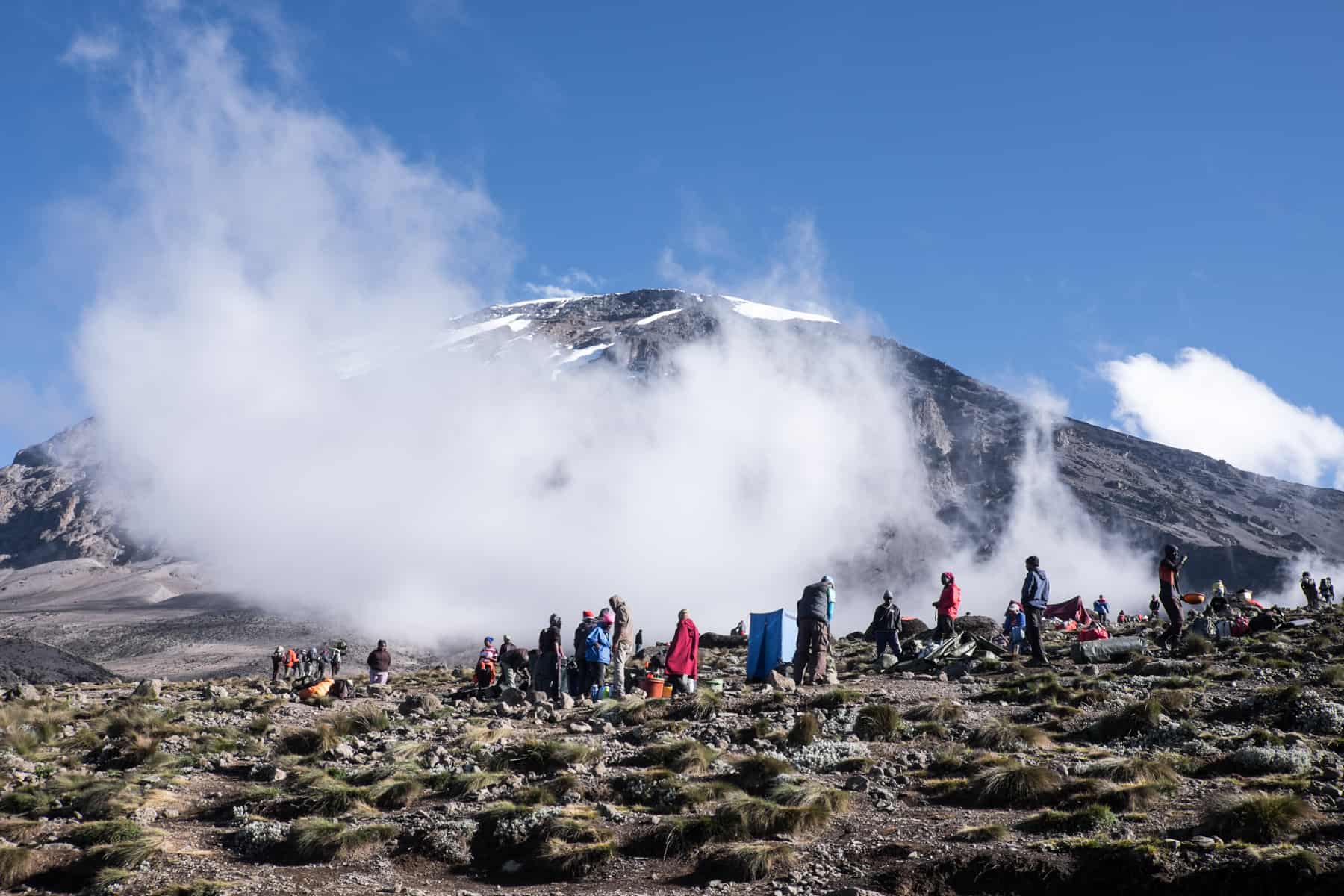 "Accidents on big mountains happen when people's ambitions cloud their good judgment. Good climbing is about climbing with heart and with instinct, not ambition and pride." – Bear Grylls (British adventurer and TV presenter)
"Because in the end, you won't remember the time you spent working in the office or mowing your lawn. Climb that goddamn mountain." – Jack Kerouac (American author)
"No matter how sophisticated you may be, a large granite mountain cannot be denied – it speaks in silence to the very core of your being." – Ansel Adams (American landscape photographer)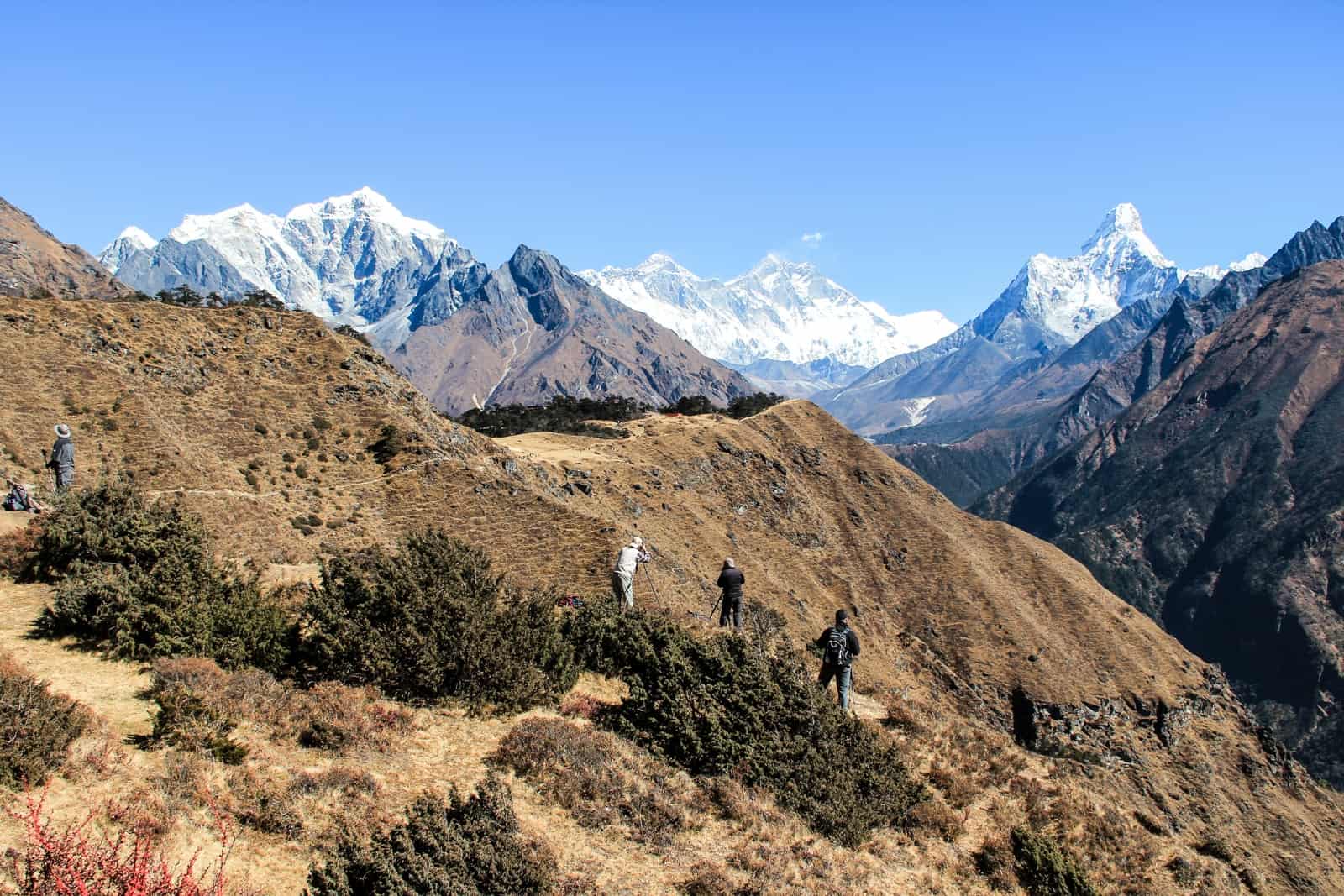 "'I like the mountains because they make me feel small,' Jeff says. 'They help me sort out what's important in life.'" – Mark Obmascik, (American writer), Halfway to Heaven: My White-knuckled–and Knuckleheaded–Quest for the Rocky Mountain High.
"Mountains are only a problem when they are bigger than you. You should develop yourself so much that you become bigger than the mountains you face." – Idowu Koyenikan (American author)
"He who climbs upon the highest mountains laughs at all tragedies, real or imaginary." – Friedrich Nietzsche (German philosopher)
Quotes on Mountain Climbing and the Journey
"To be a climber, one has to accept that gratification is rarely immediate." – Bernadette McDonald (Canadian author and mountain culture consultant)
"Everybody wants to reach the peak, but there is no growth on the top of a mountain. It is in the valley that we slog through, the lush grass and rich soil, learning and becoming what enables us to summit life's next peak." – Andy Andrews (American author)
"Each fresh peak ascended teaches something." – Sir Martin Conway (English art critic and mountaineer)
"You need mountains. Long staircases don't make good hikers." – Amit Kalantri (Indian author)
"The choices we make lead up to actual experiences. It is one thing to decide to climb a mountain. It is quite another to be on top of it." – Herbert A. Simon (American economist)
"The way up to the top of the mountain is always longer than you think. Don't fool yourself; the moment will arrive when what seemed so near is still very far." – Paulo Coelho (Brazilian novelist)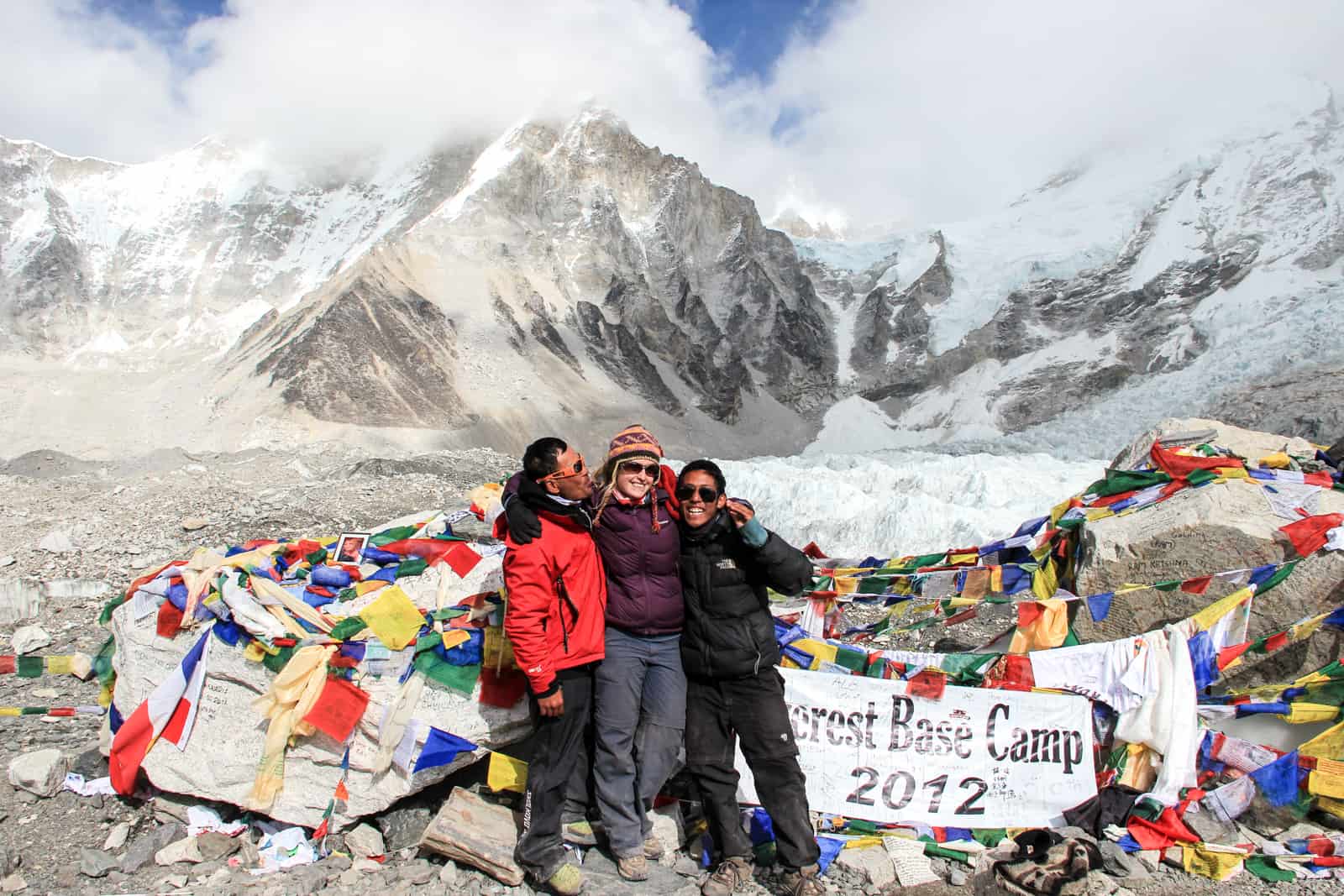 "The only Zen you can find on the tops of mountains is the Zen you bring up there." – Robert M. Pirsig (American writer and philosopher)
"Life's a bit like mountaineering – never look down." – Sir Edmund Hillary (New Zealand mountaineer)
"The summit is what drives us, but the climb itself is what matters." – Conrad Anker (American mountaineer)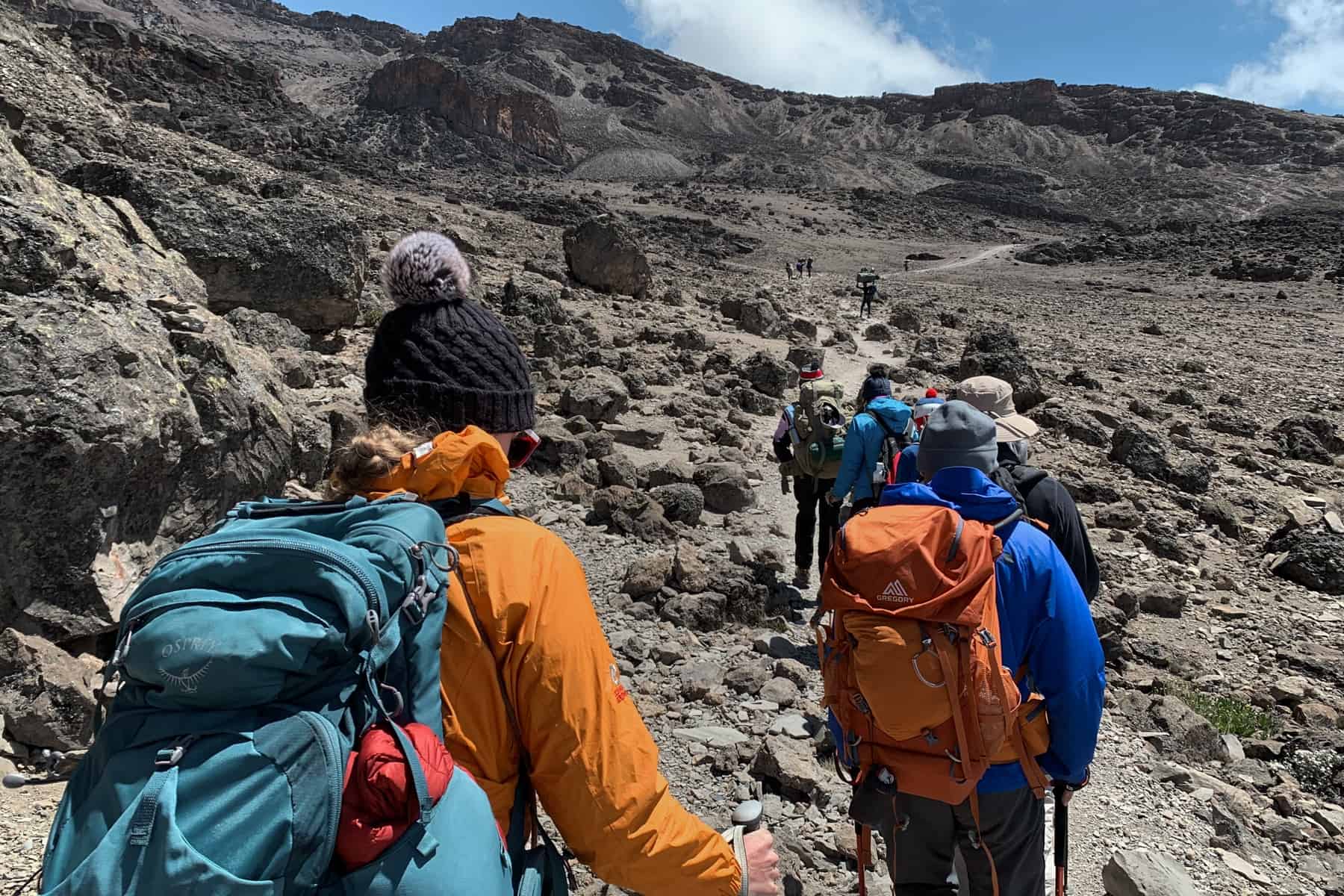 "Climb the mountain not to plant your flag, but to embrace the challenge, enjoy the air and behold the view. Climb it so you can see the world, not so the world can see you." – David McCullough Jr (American author)
"Mountains are both journey and destination. They summon us to climb their slopes, explore their canyons, and attempt their summits. The summit, despite months of preparation and toil, is never guaranteed though tastes of sweet nectar when reached. If my only goal as a teacher and mountaineer is the summit, I risk cruel failure if I do not reach the highest apex. Instead, if I accept the mountain's invitation to journey and create meaning in each step, success is manifest in every moment." – TA Loeffler (Canadian adventurer)
"Never measure the height of a mountain until you reach the top. Then you will see how low it was." – Dag Hammarskjold (Swedish diplomat)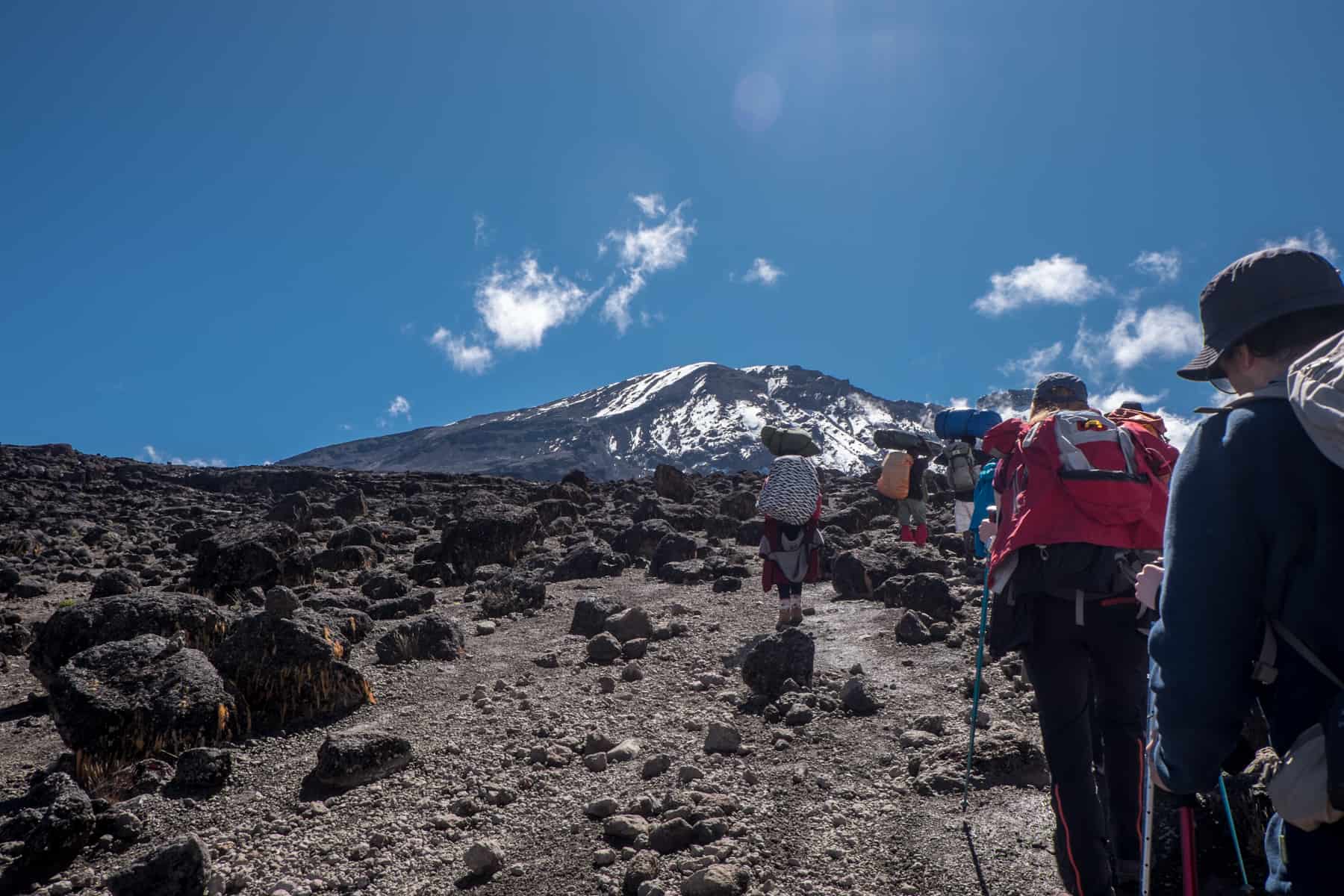 "When you stand at the bottom of the mountain and look up at the mountaintop, the path looks hard and stony, and the top is obscured by clouds. But when you reach the top and you look down, you realise that there are a thousand paths that could have brought you to that place." – Roz Savage (English author and professional rower)
Mountain Captions of Allure and Achievement
"Mountains teach that not everything in this world can be rationally explained." – Aleksander Lwow (Polish mountaineer)
"Mountains know secrets we need to learn. That it might take time, it might be hard, but if you just hold on long enough, you will find the strength to rise up." – Tyler Knott (American poet)
"To walk in nature is to witness a thousand miracles." – Mary Davis (American actress)
"Mountains are the beginning and the end of all natural scenery." – John Ruskin (English art critic)
"Over every mountain, there is a path, although it may not be seen from the valley." – Theodore Roethke (American poet)
"No single mountain ever came to me…so I always go to them" – Erik Tanghe (Belgian writer)
"I've realized that at the top of the mountain, there's another mountain." – Andrew Garfield (American-British actor)
"The top of one mountain is always the bottom of another." – Marianne Williamson (American author)
"Somewhere between the bottom of the climb and the summit is the answer to the mystery of why we climb." – Greg Child (Australian mountaineer)
"Without mountains, we might find ourselves relieved that we can avoid the pain of the ascent, but we will forever miss the thrill of the summit. And in such a terribly scandalous trade-off, it is the absence of pain that becomes the thief of life." – Craig D Lounsbrough (American author)
"May your trails be crooked, winding, lonesome, dangerous, leading to the most amazing view. May your mountains rise into and above the clouds." – Edward Abbey (American author and environmentalist)
"Always be thankful for the little things. Even the smallest mountains can hide the most breathtaking views." – Nyki Mack (American author)