Disclaimer: This post contains affiliate links to handpicked partners, including tours, gear and booking sites. If you click through or buy something via one of them, I may receive a small commission. This is at no extra cost to you and allows this site to keep running.
Visiting the Kitzbühel Alps in Tirol, Austria? This pristine alpine landscape is best experienced in all seasons. Here's what to do and see.
I have spent two polar opposite seasons visiting the Kitzbühel Alps in Tirol, Austria and taking on all manner of adventurous, adrenalin-fuelled challenges and relaxing excursions. This region forms a part of the seemingly endless pristine alpine image synonymous with Austria.
From up high or down below, recreationally or through sporting endeavour, the views of the dominant mountainous plateau that stands at over 3,000 metres high, and the sloping alpine terrain that blankets it below, are an all-year-round highlight.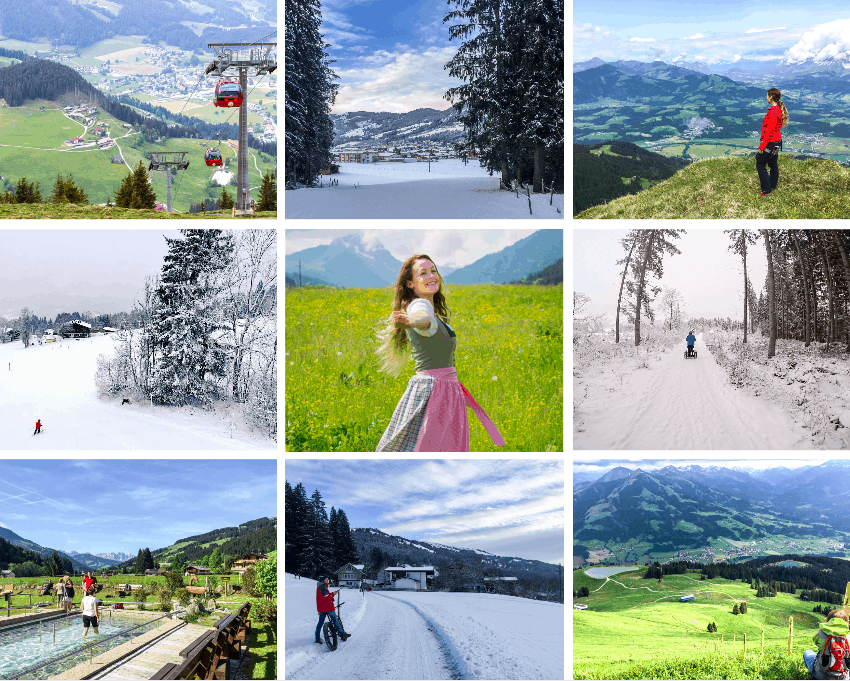 What is in the Kitzbuhel Alps Region?
The Kitzbühel Alps / Kitzbüheler Alpen covers four regions: Brixental, St.Johann in Tirol, Hohe Salve and Pullersee Tal in the Kitzbuhel area, including 20 traditional Tyrolean villages. It boosts over 1,000km of slopes in winter.
St Johann, where I was based, is located in the middle, with readily accessible train and bus links to surrounding areas.
When to Visit the Kitzbühel Alps
There are four distinctive seasons in Tirol:
Spring (March April May)
Mountain Summer that typically starts in May
Autumn (September, October, November)
Winter (December, January, February)
The beauty of the Kitzbühel Alps, like the entire region, is that every season has a landscape to offer and activities and attractions on show.
Things to Do in the Kitzbühel Alps
Enjoy the Hiking Trails
Whether you head out on the winding 700km of signed hiking trails or 400km of bike routes, clamber up a small hillside close to a village, or take the more relaxing bus and gondola routes to great heights, scenic viewpoints are granted from almost every gradient and every elevation.
Visit Hohe Salve
The most scenic panoramic mountain with a 360-degree panoramic view can be found at Hohe Salve – a viewpoint wedged between Kufstein, Wörgl, and Kitzbühel. We took a Gondola (accessed from the areas of Hopfgarten or Söll) up to its panoramic platform that sits at 1829 metres, where we could circle the parameter for views of the Großglockner and Großvenediger peaks in the Hohe Tauern National Park, the Rofan mountain range, and the Wilder Kaiser.
The Hohe Salve is one of six mountain adventure parks in the Kitzbüheler Alpen – Lake Filzalm in Hochbrixen, Ellmi's Zauberwelt on the Hartkaiser, Hohe Salve Hopfgarten Söll, KasiserWelt on the Brandstadl, Hexenwasser Söll Hohe Salve and Alpinolino on the Choralpe in Westendorf. All are accessible by the gondola lift system.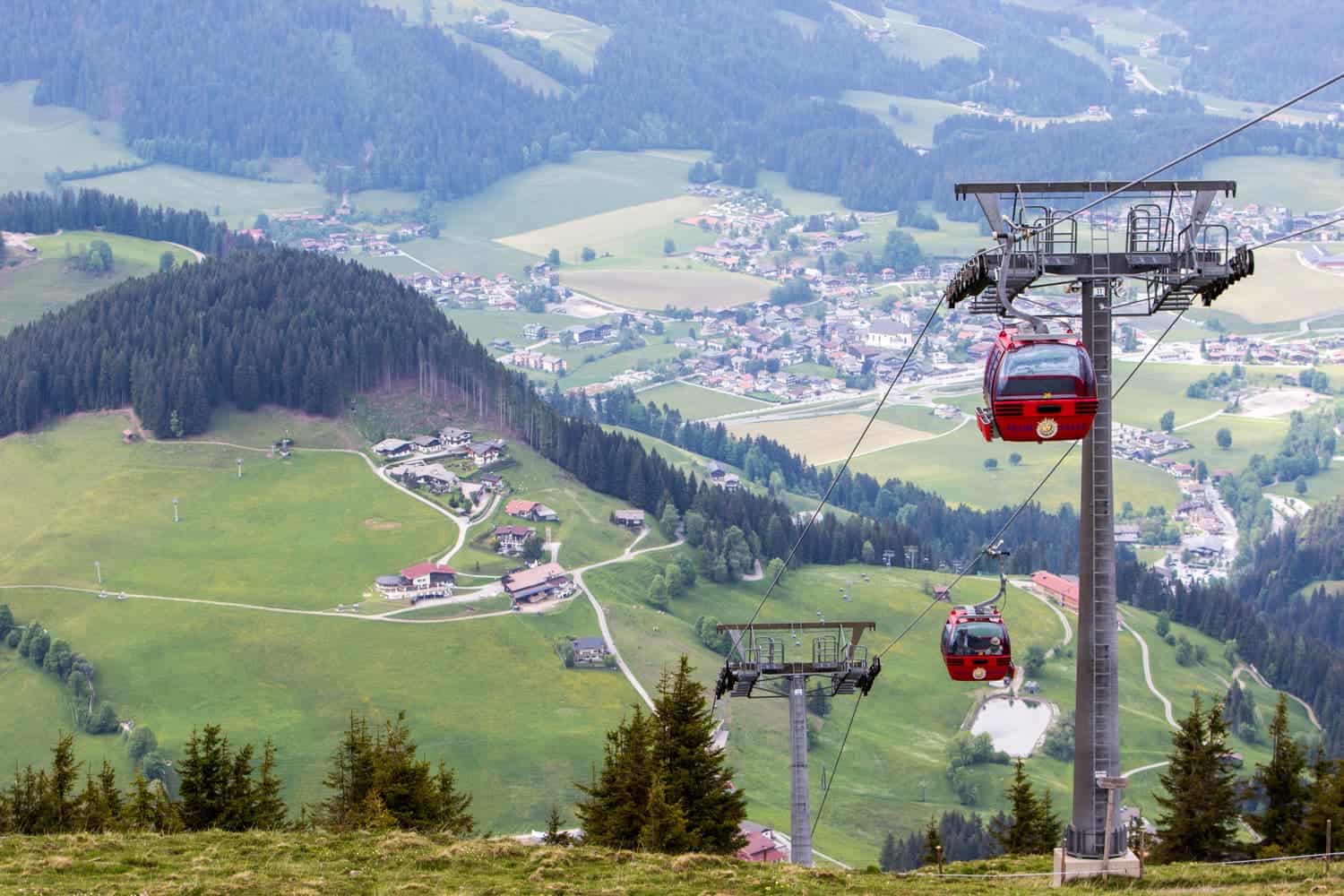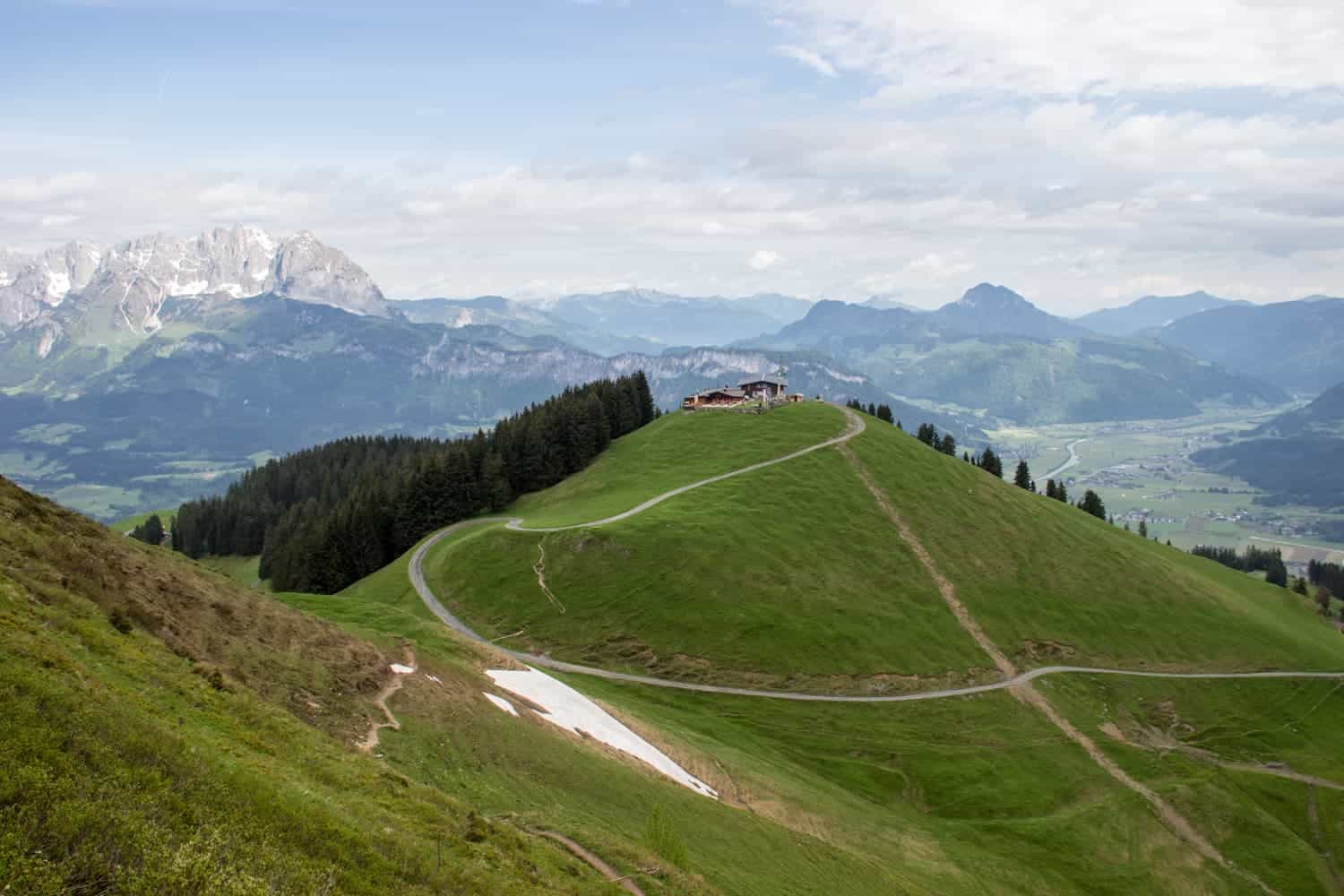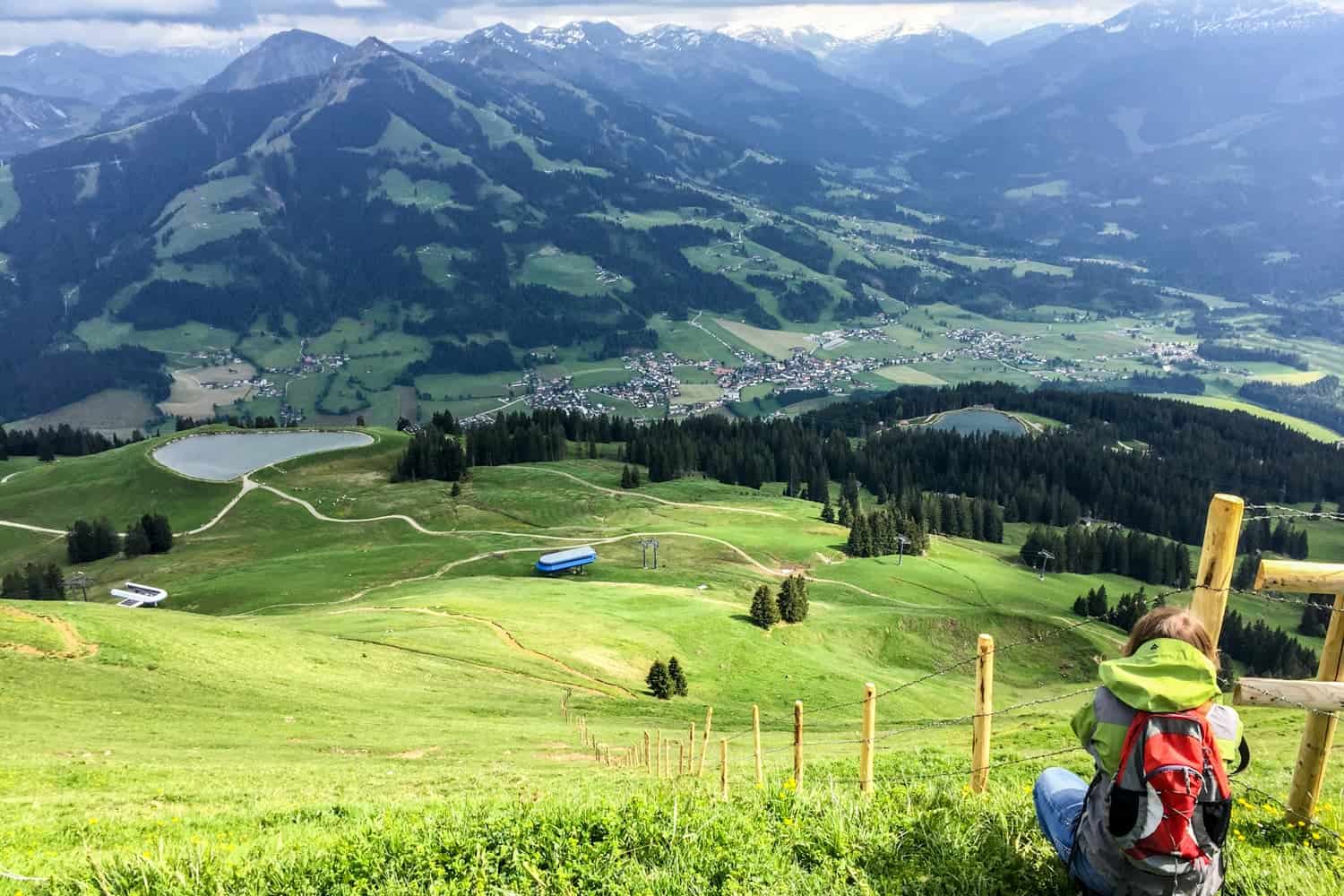 The Highest pilgrimage church in Austria – The Salvenkirchlein – is also based up here and seen as the landmark of this mountain.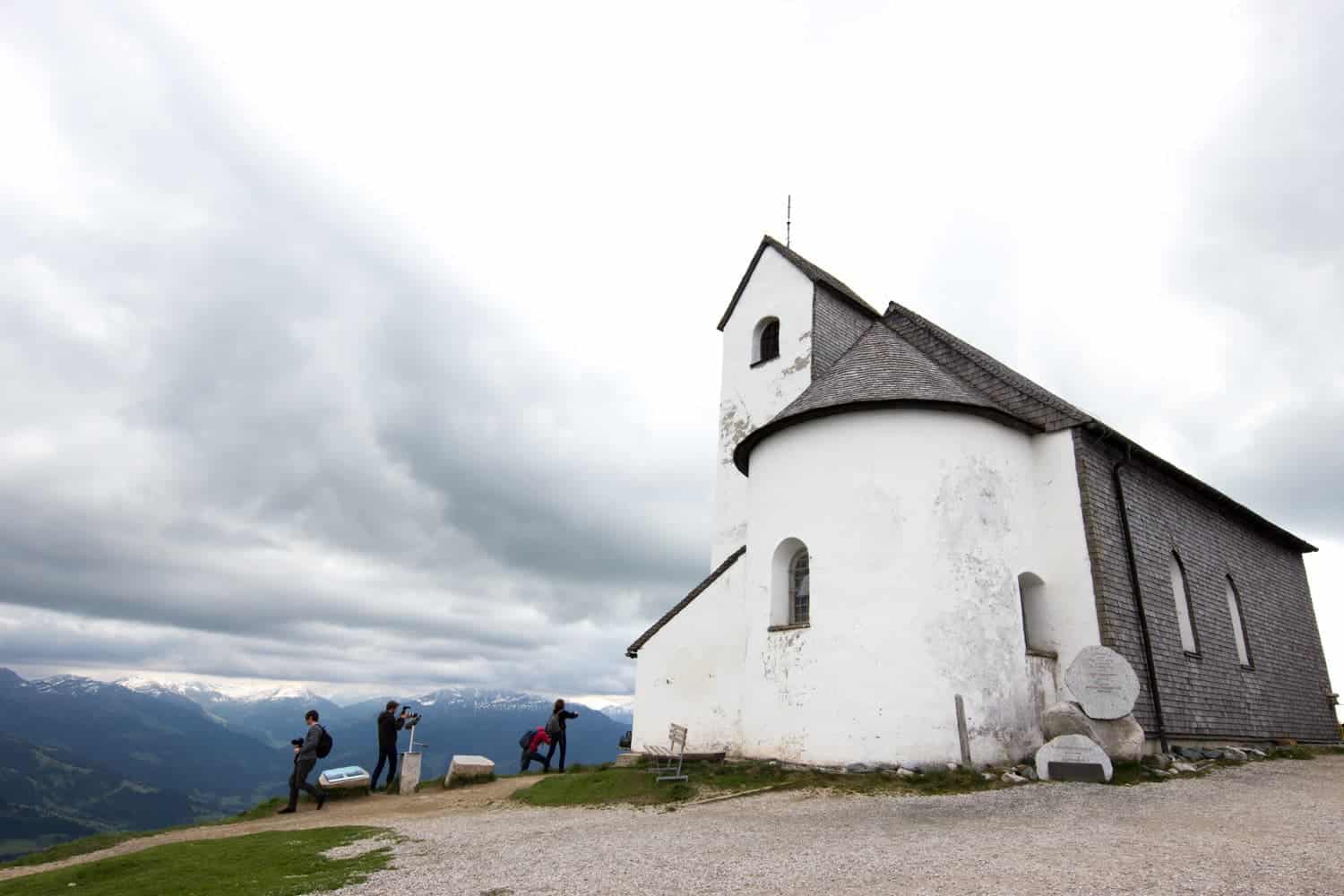 Hornpark St. Johann
For a closer view of the Wilder Kaiser and its dominant and mysteriously misty peaks, I loved the high ropes course at the Hornpark St. Johann – the biggest park in the Kitzbüheler Alpen.
On the same Harschbichl gondola route, you can reach the Via Ferrata route, where you can inch your away up and around the mountain walls with a heart-racing survey of the panorama of the Wilder Kaiser and the Lofer and Leogang Stone Mountains.
READ MORE: Heights of the Kitzbüheler Horn, Austria – Climbing in the Hornpark St.Johann in Tirol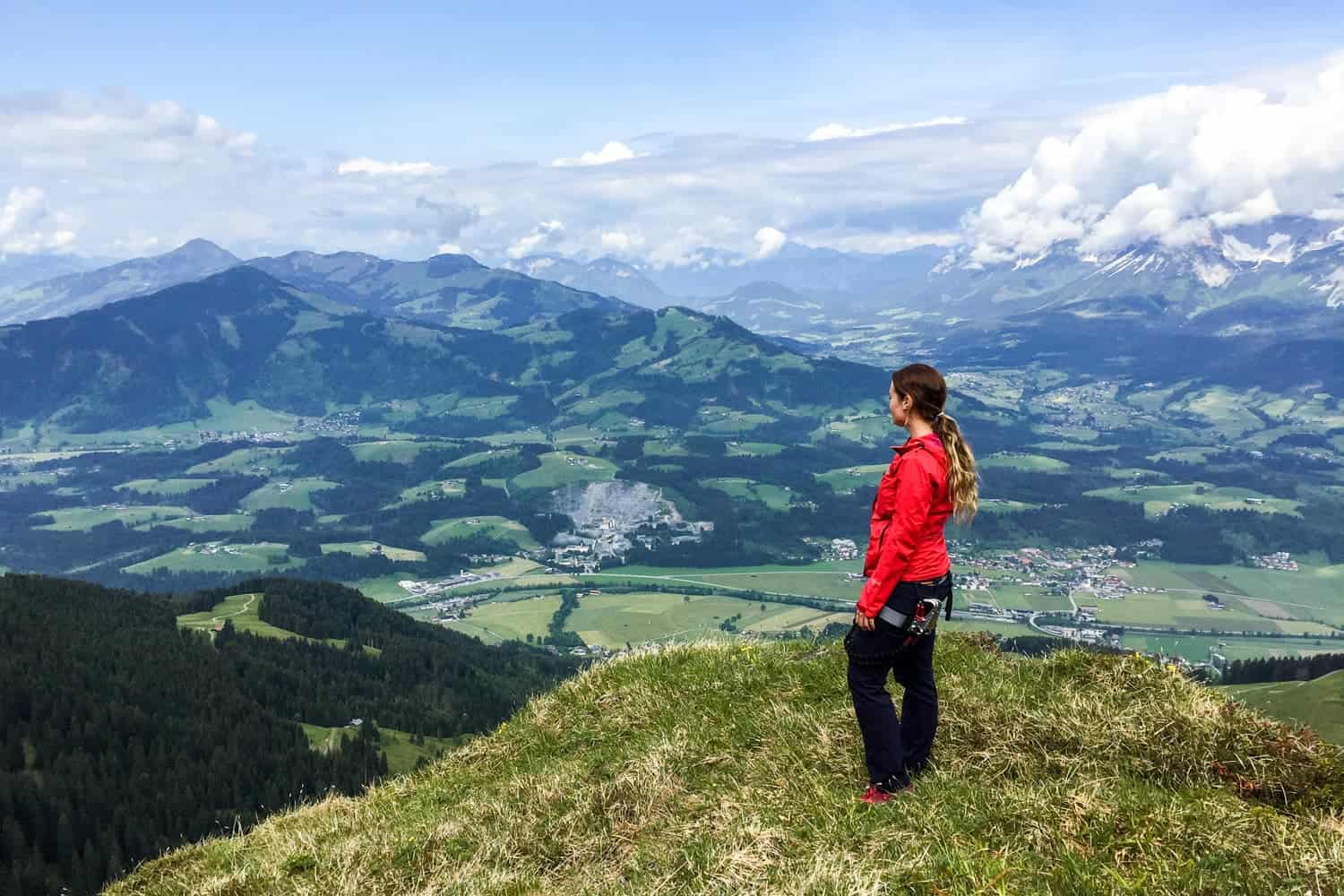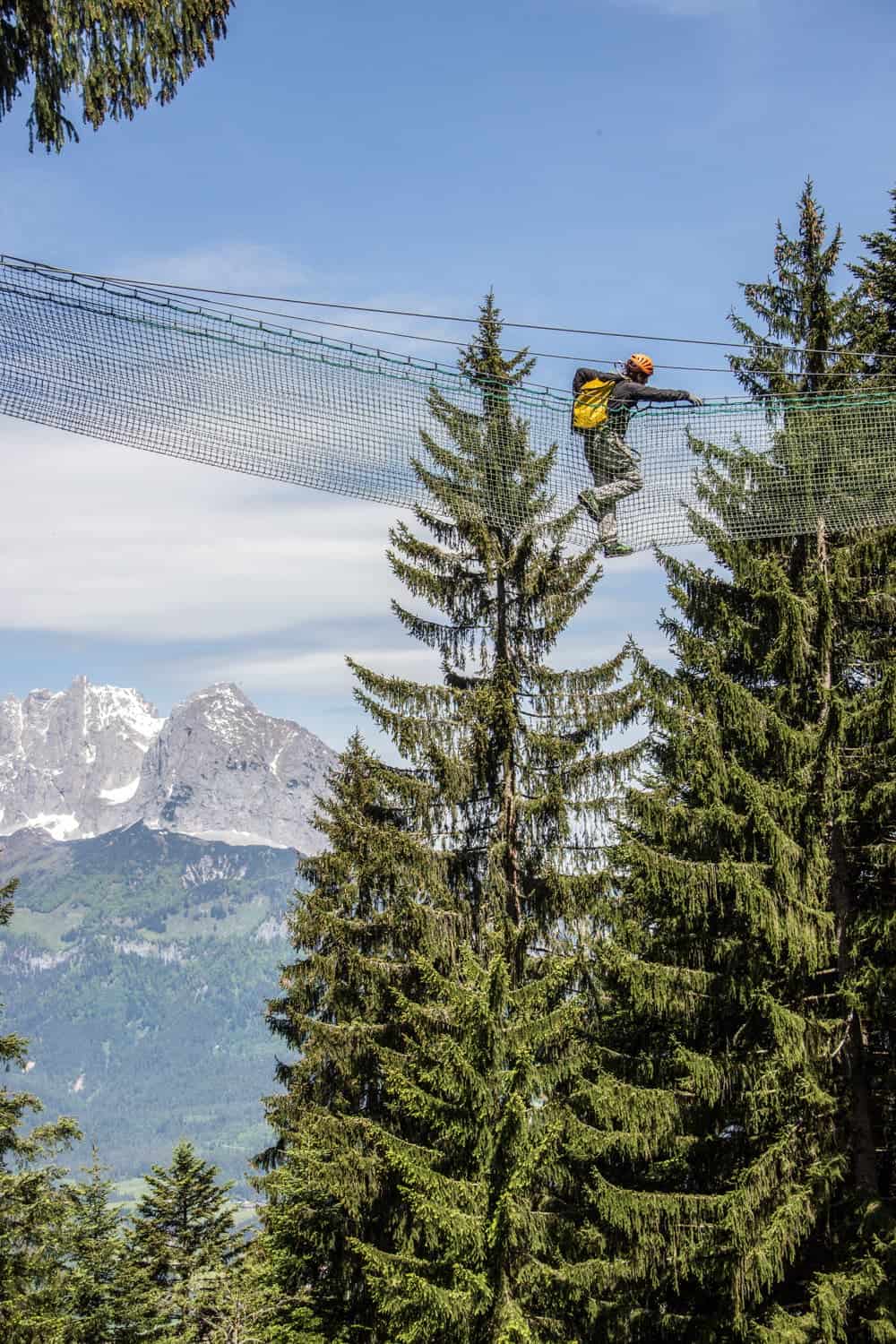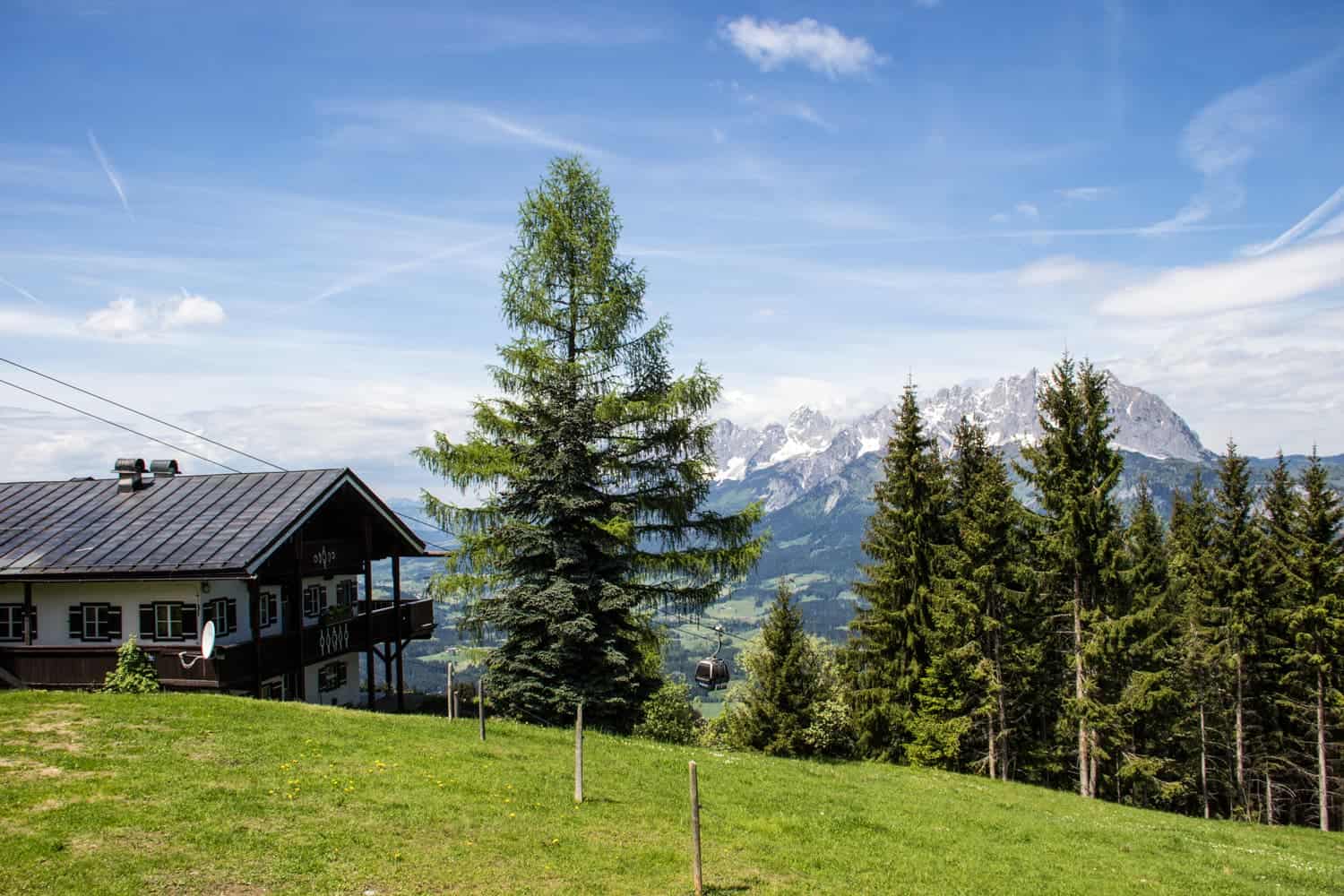 Skiing in the Kitzbühel Alps
In the winter, the Kitzbüheler Alpen becomes home to two of Austria's largest ski areas, whose four regions cover over 1,000km of slopes and activity trails that stretch all the way to Salzburg. At times a blinding white, the land wears its powdery cloak for months.
There were no many moments up here where I had to stop to take in the winter views. I never grew up in such a climate, and nor did my childhood holidays ever include this. Maybe I am years behind playing catch up in the snow, but Austria is literally this spellbinding – a real Narnia of Europe.
READ MORE: Kitzbühel Ski Lessons and learning How to Ski in Tirol, Austria
However, you don't have to ski to enjoy winter in Austria. Check out these alternative activities for some snow fun.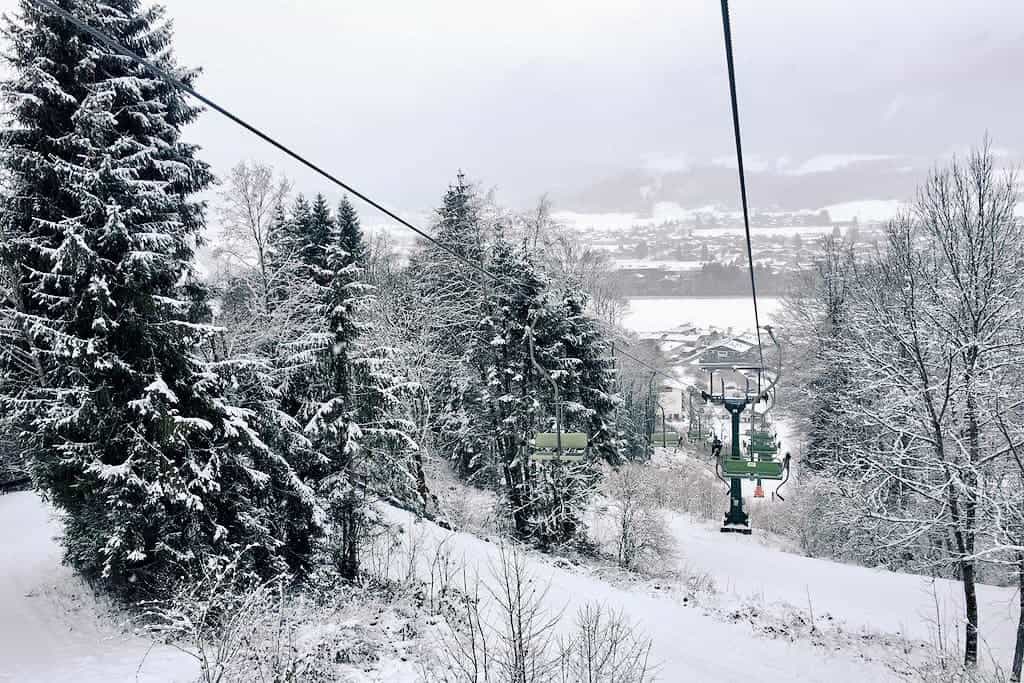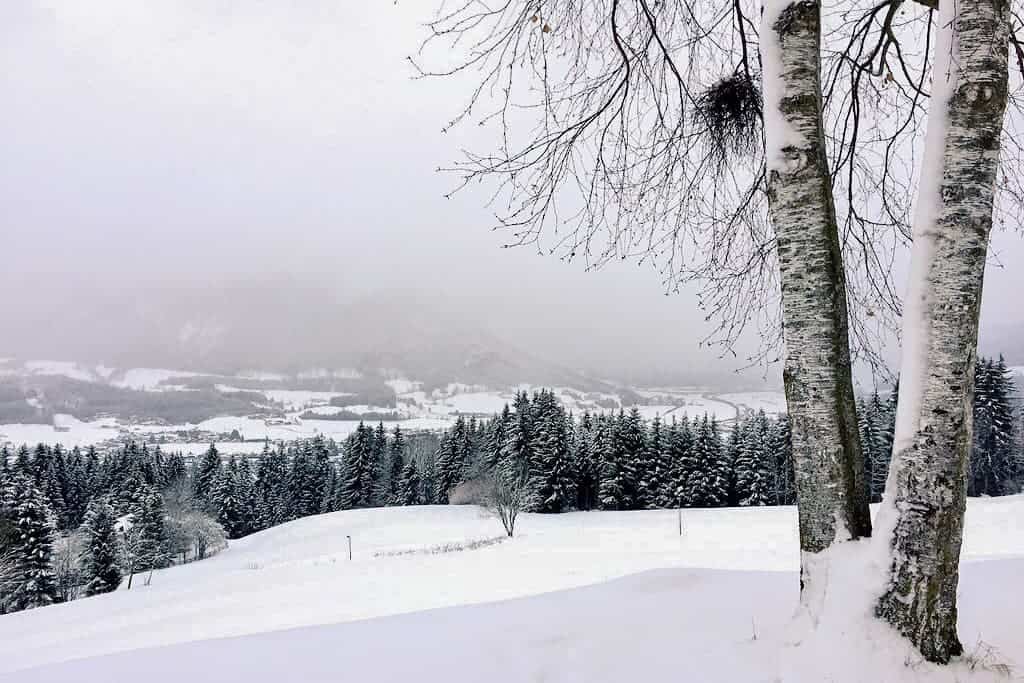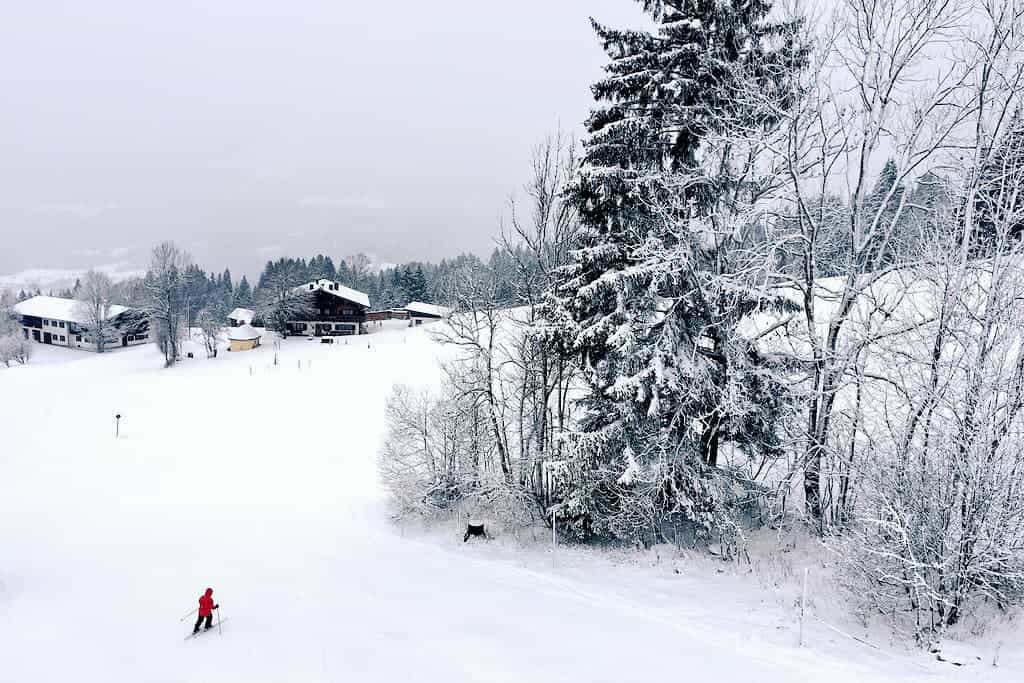 Enjoy the Alpine Pastures
People may flock to Salzburg to recreate their own Sound of Music alpine twirl, but you will soon realise that this feeling takes a hold of you everywhere in the Austrian alpine, as it did with me in Tirol.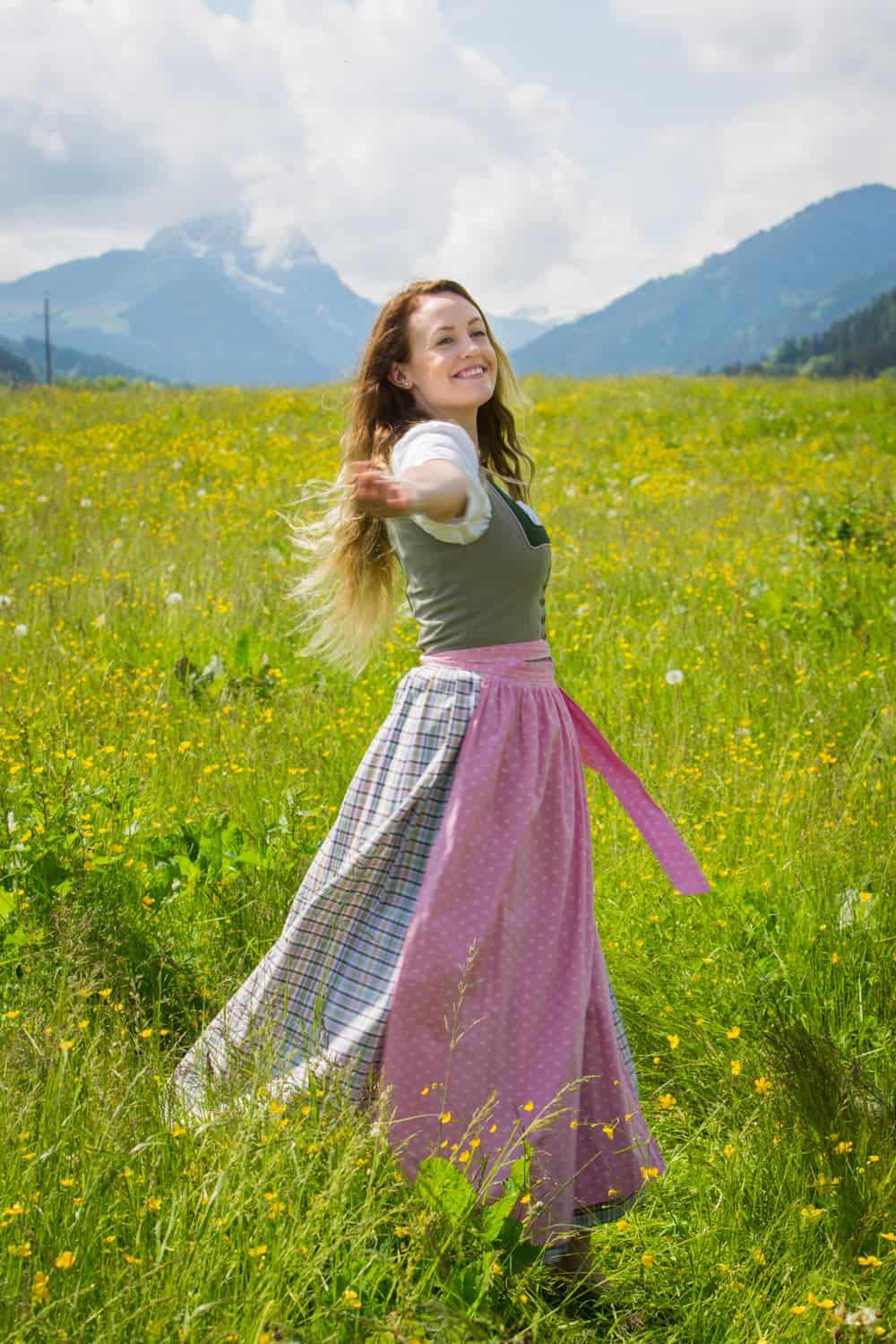 It may be a film cliché (mostly for the Brits and Americans who flock to Austria because of it), but until you are standing in front of this kind of backdrop, you just won't understand how that inner Maria just wants to come bursting out, especially when you get to wear a very pretty dirndl. This was shot in a field just metres away from my hotel in Kirchberg. Admit it, you want to do it too.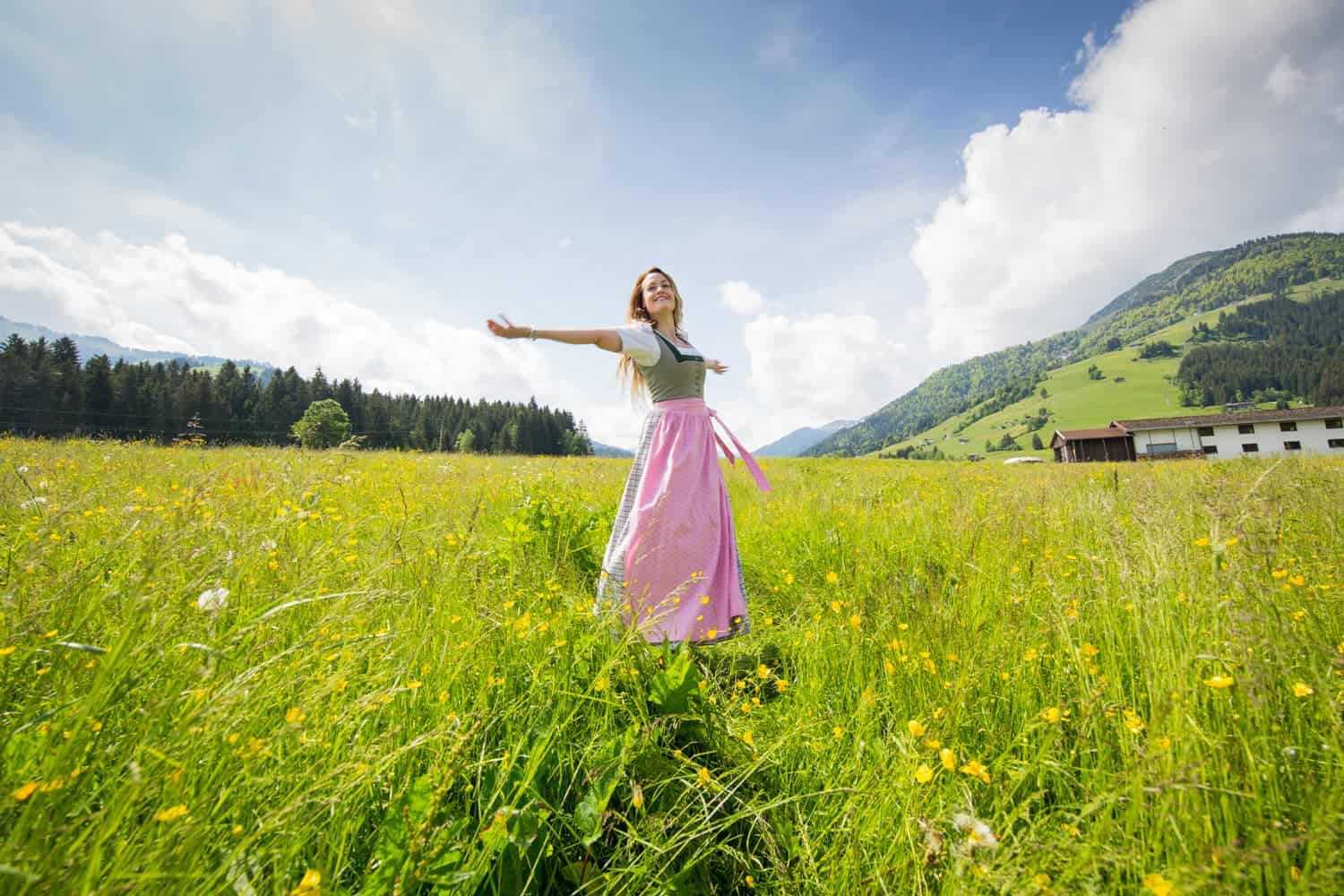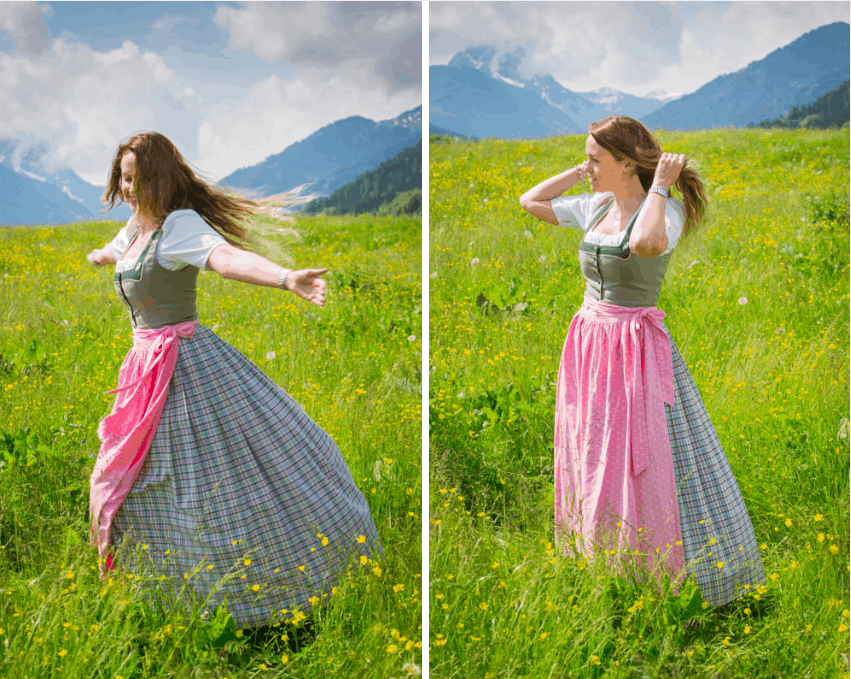 Try the Kneipp Facilities (Water-Treading)
Being on the ground in Tirol means standing within a basin of fields and creasing hills, hugged by mountains, whose peaks sometimes disappear into the sharp blue sky. You don't always have to climb higher.
In the summer, the most scenic views came from nature. Like an afternoon spent at the Kneipp facilities (water-treading basins) in Spertental, where the tranquillity of the fresh spring water of this health facility was as refreshing as the bright colour of the flowering meadow backdrop.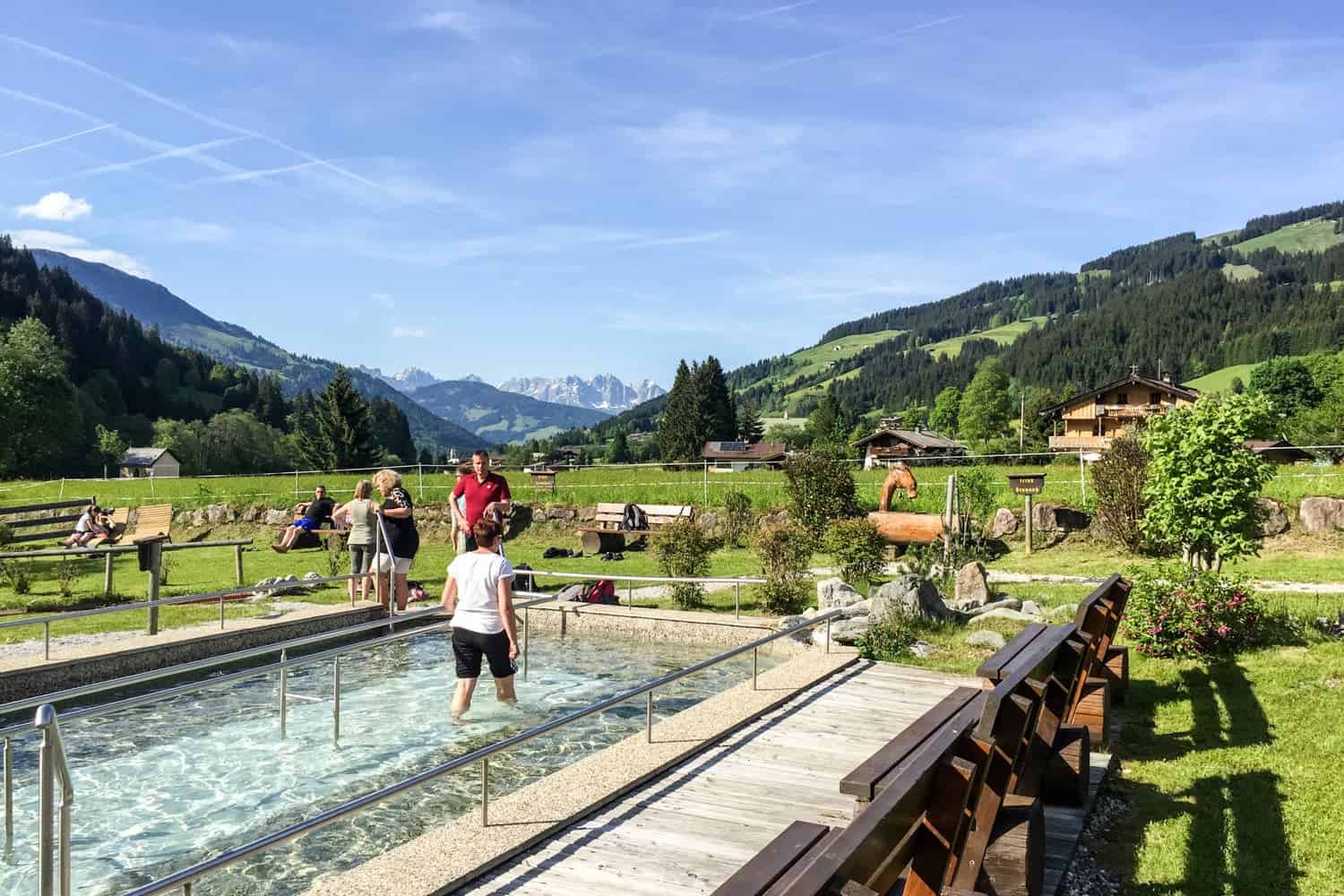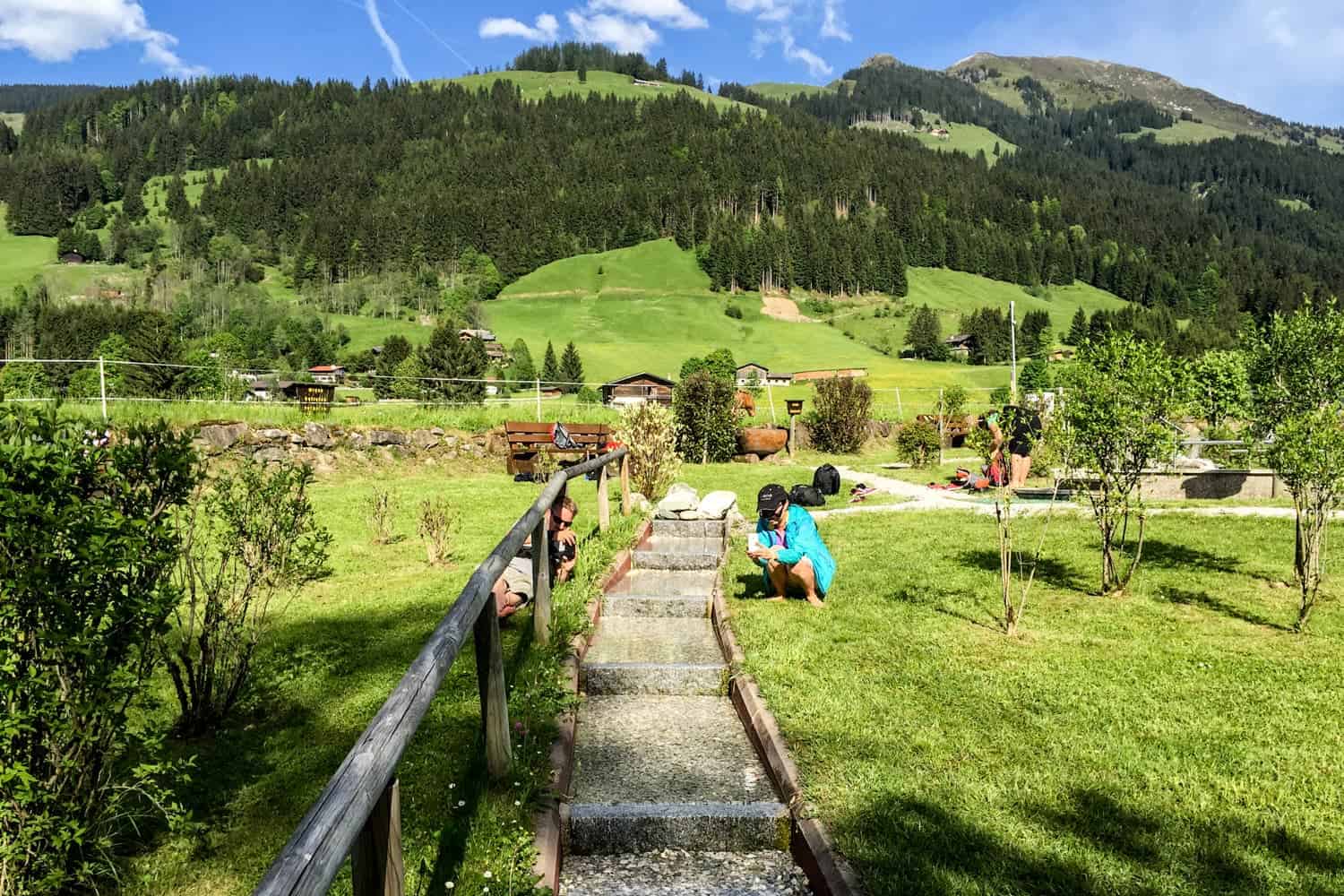 Visit a Cheesemaking Farm
Lounge within the fresh grasslands of the alpine meadows while taste-testing at the Cheesemaking farm, Kasplatzl in Kirchberg. Order a Hugo – a spritz made with elderberry syrup to compliment the alpine flora.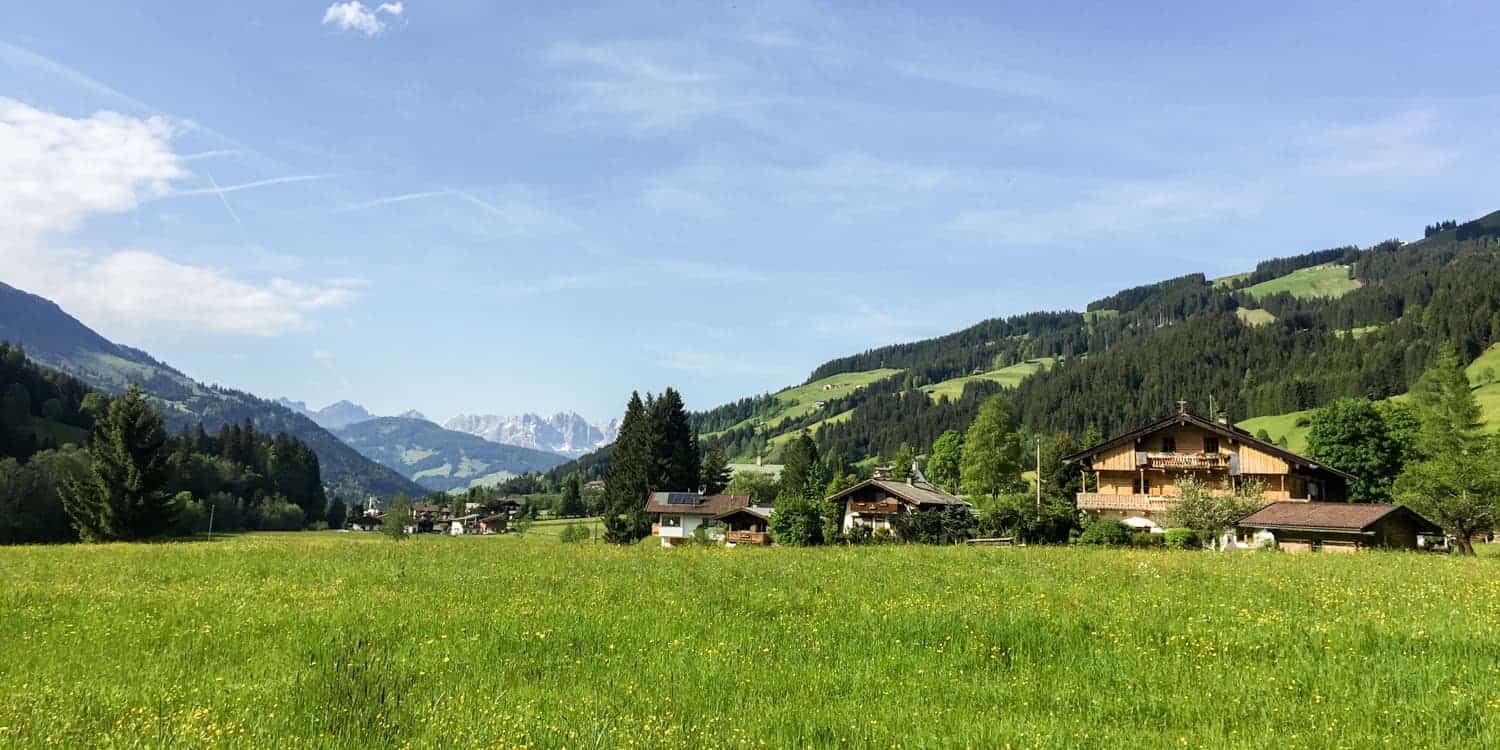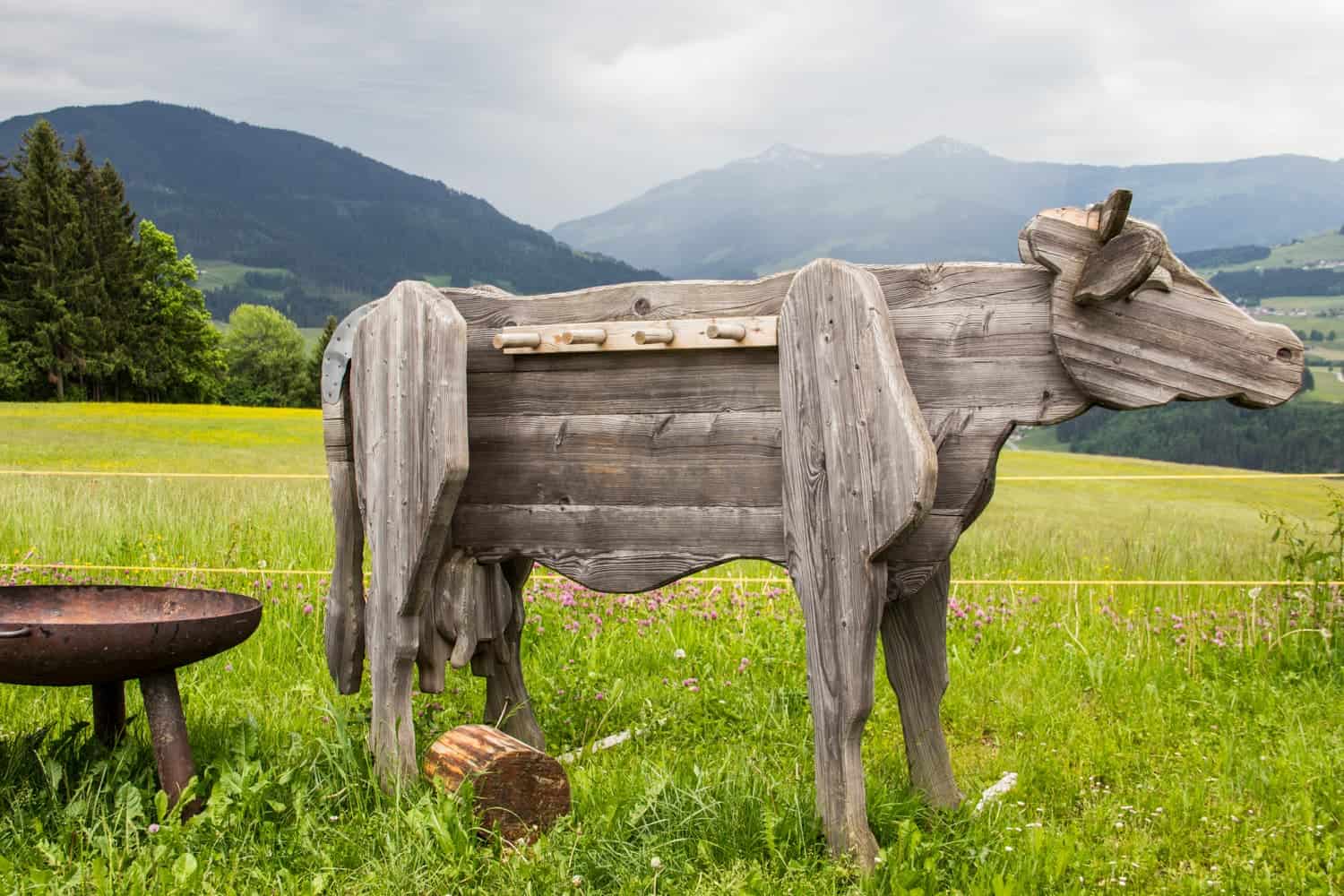 Fatbike and Segway the Kitzbühuker Alpen Trails
In winter, you can walk or take to two wheels to explore the Kitzbühel Alps in its majestic winter glory and get closer to nature.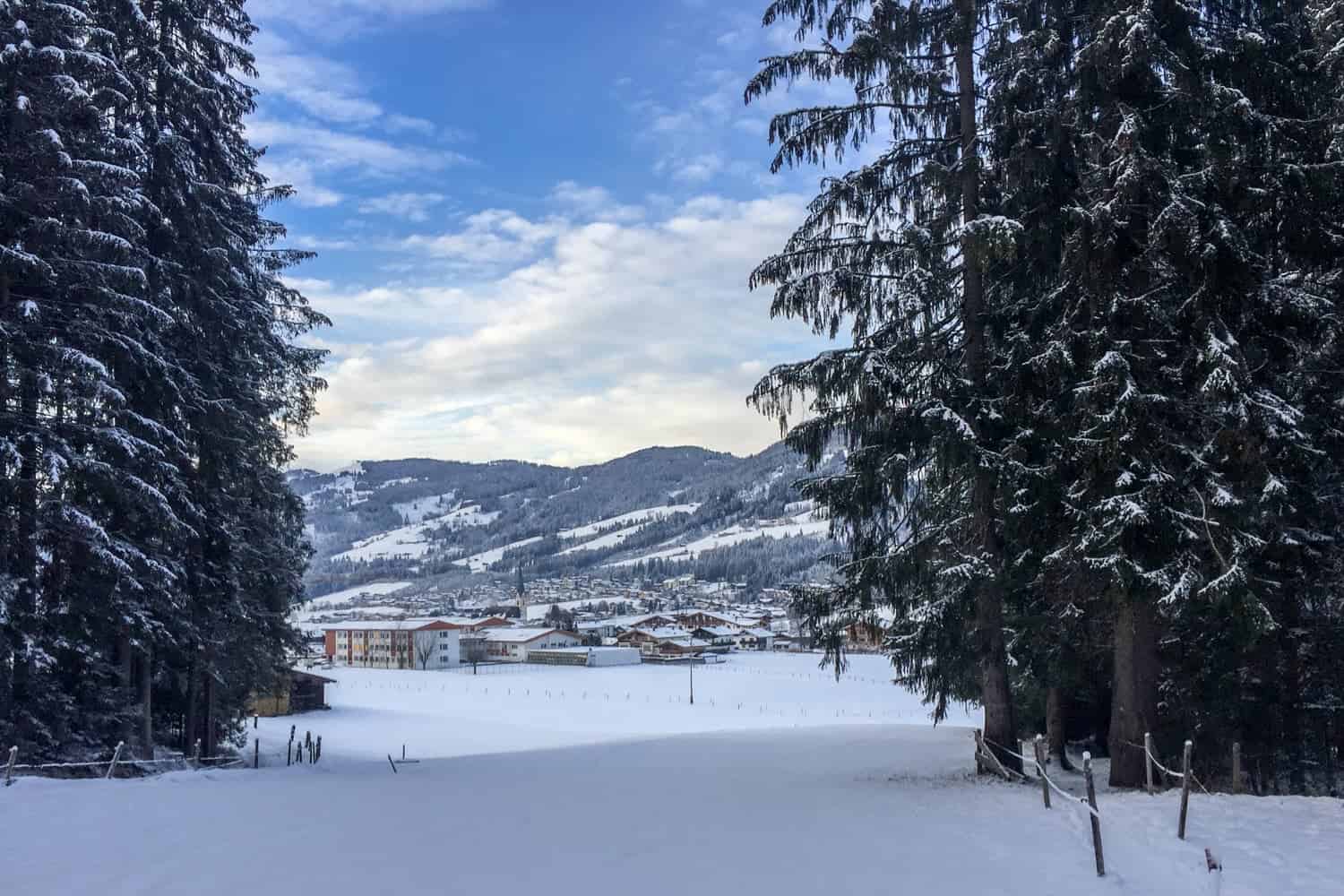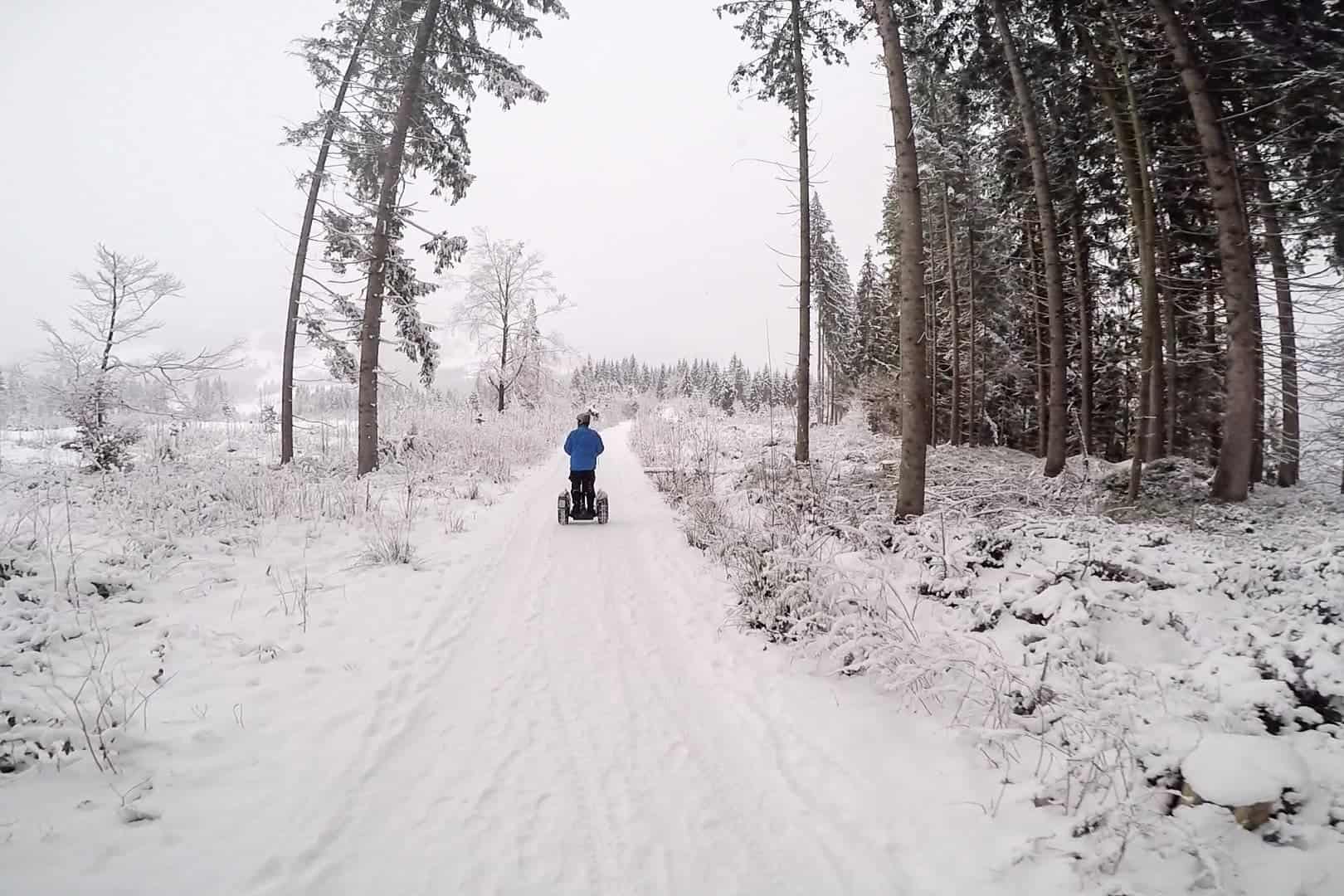 There's no one 'best time' to visit Tirol, and either relaxing or fuelling your sightseeing with adrenalin, it is best experienced more than once as it moves between its varying shades of green, golden brown and white.
For further information about the region, including transportation between areas and gondola car operators, and to plan your ski trip in the infamous Austrian Alps, visit the Kitzbüheler Alpen website.
'Sound of Music' images © Christian Lendl. All other images are my own.