Disclaimer: This post contains affiliate links to handpicked partners, including tours, gear and booking sites. If you click through or buy something via one of them, I may receive a small commission. This is at no extra cost to you and allows this site to keep running.
Visit Al Jazirat Al Hamra, the Ghost Town of Ras Al Khaimah, abandoned when oil wealth gave rise to the UAE's urbanisation.
In the still Ghost Town of Ras Al Khaimah, the bronze, rusty-coloured coating over Al Jazirat Al Hamra is a remaining symbol of the once flourishing pearl fishing village, whose name in Arabic translates into 'Red Island' for the kind of sand upon which it was built.
Eerie remnants of houses, schools, a mosque and marketplaces are now nothing more than derelict empty shells – a window into traditions and trades, abandoned when oil wealth gave rise to rapid urbanisation in the creation of the UAE.
Although the question still debated here is whether the demise of Al Jazirat Al Hamra was about tribal conflicts with the Ruler of Ras Al Khaimah, or because of the lure of luxury in Abu Dhabi, once the oil was discovered, a visit to this ghost village is nonetheless a unique experience in understanding just how quickly life changed here.
The former tidal island was predominantly home to the Zaab tribe, who by 1831 developed the area into a renowned pearling trade centre. It was home to over 4,000 inhabitants and dozens of fishing and trading ships, and with its good fortune, came expansion that continued well into the start of the 20th Century.
By 1968, Al Jazirat Al Hamra became an abandoned town.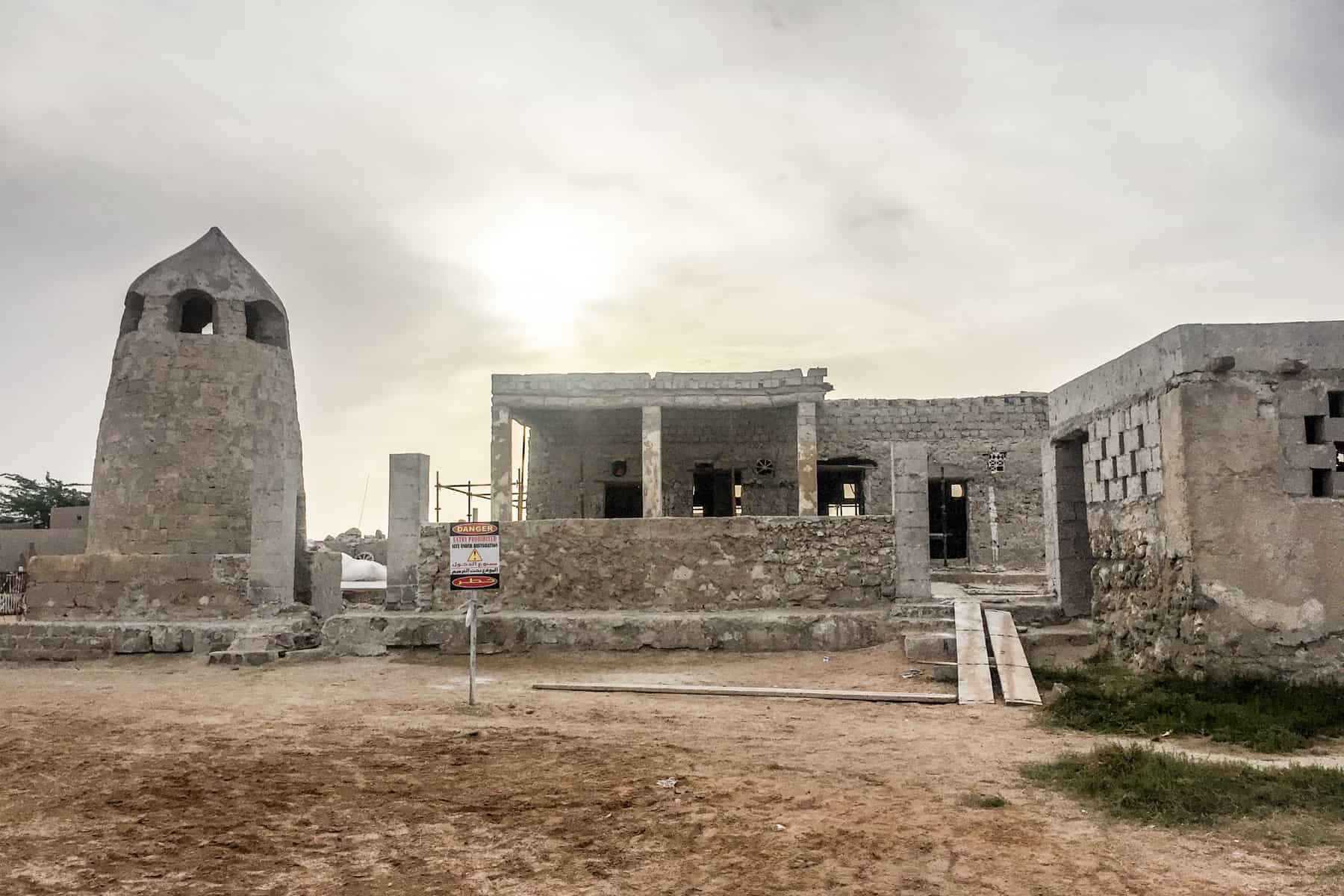 A new life awaited in Abu Dhabi. People left en masse from the 1950s to a land of promised, new prosperity.
Al Jazirat Al Hamra, now a filled-in patch of land in the south of Ras Al Khaimah, remained abandoned and untouched while elsewhere in the Gulf, old towns were repurposed and new cities were born. This ghost town now stands as one of the best examples of a 'pre-oil village'.
It's as fascinating as it is haunting; where legend has it, you are not the only visitor who roams here. We left just as the sun was setting, avoiding any spooky encounters within its sandy pockets and passageways.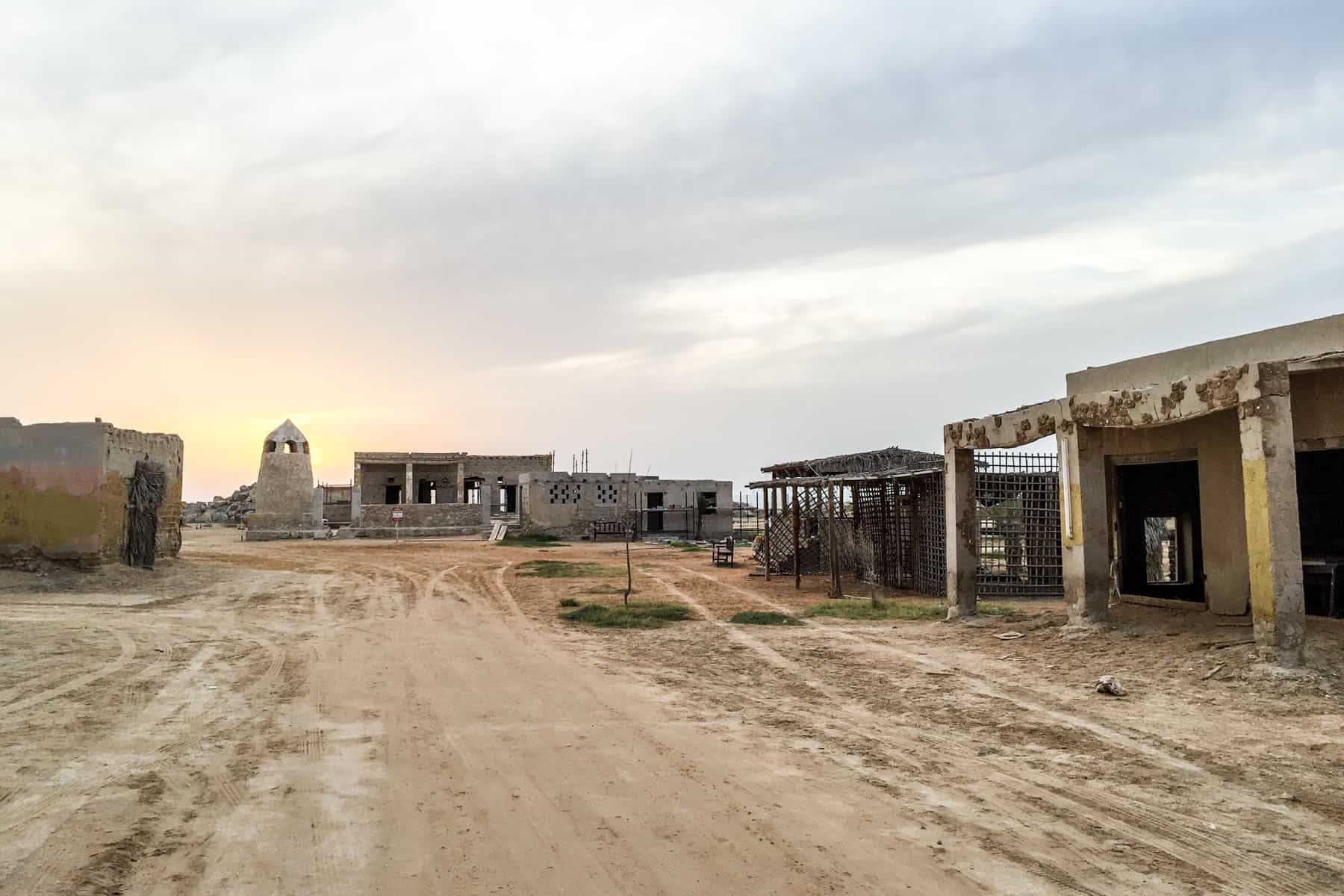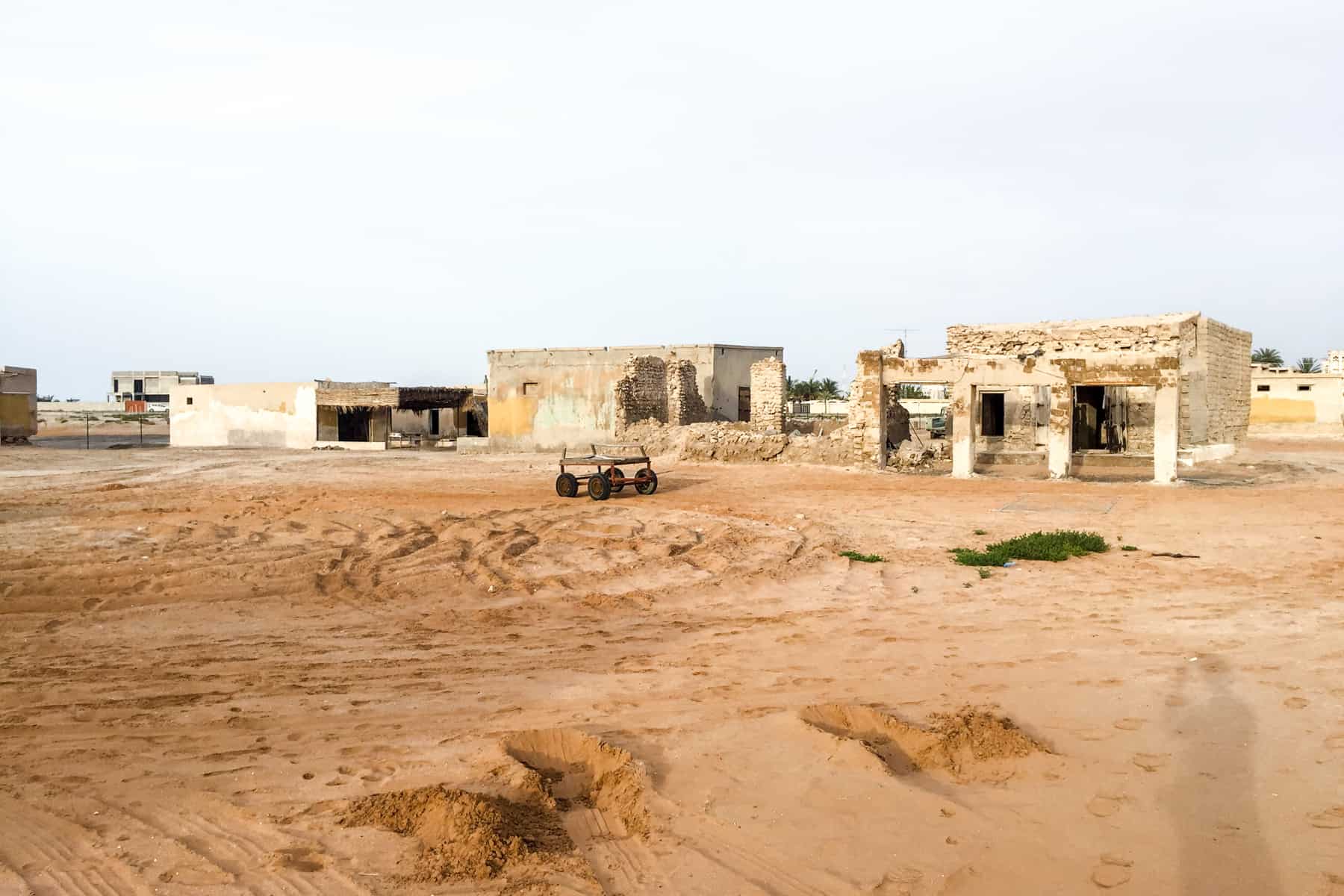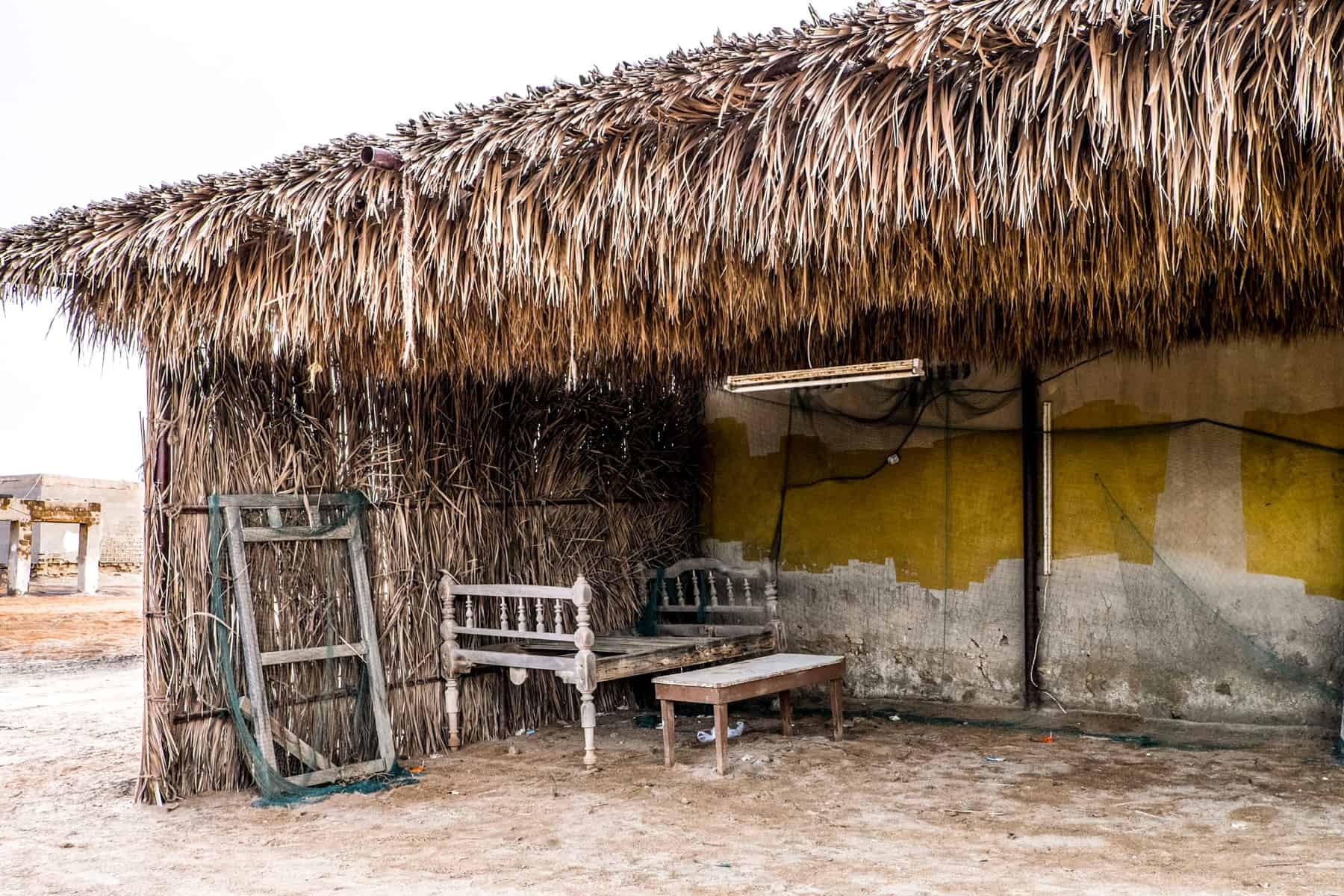 I couldn't help but look inside each structure of the abandoned town in the hope of finding something, clambering over tumbled walls, and piecing together an image of a room from the scraps of material and discarded furniture within. Houses made of mud, rock, and coral, woven leaf roofs, and doorways with Arabic pattern displays show the village through its ages – from early Gulf to 20th-century practical architecture.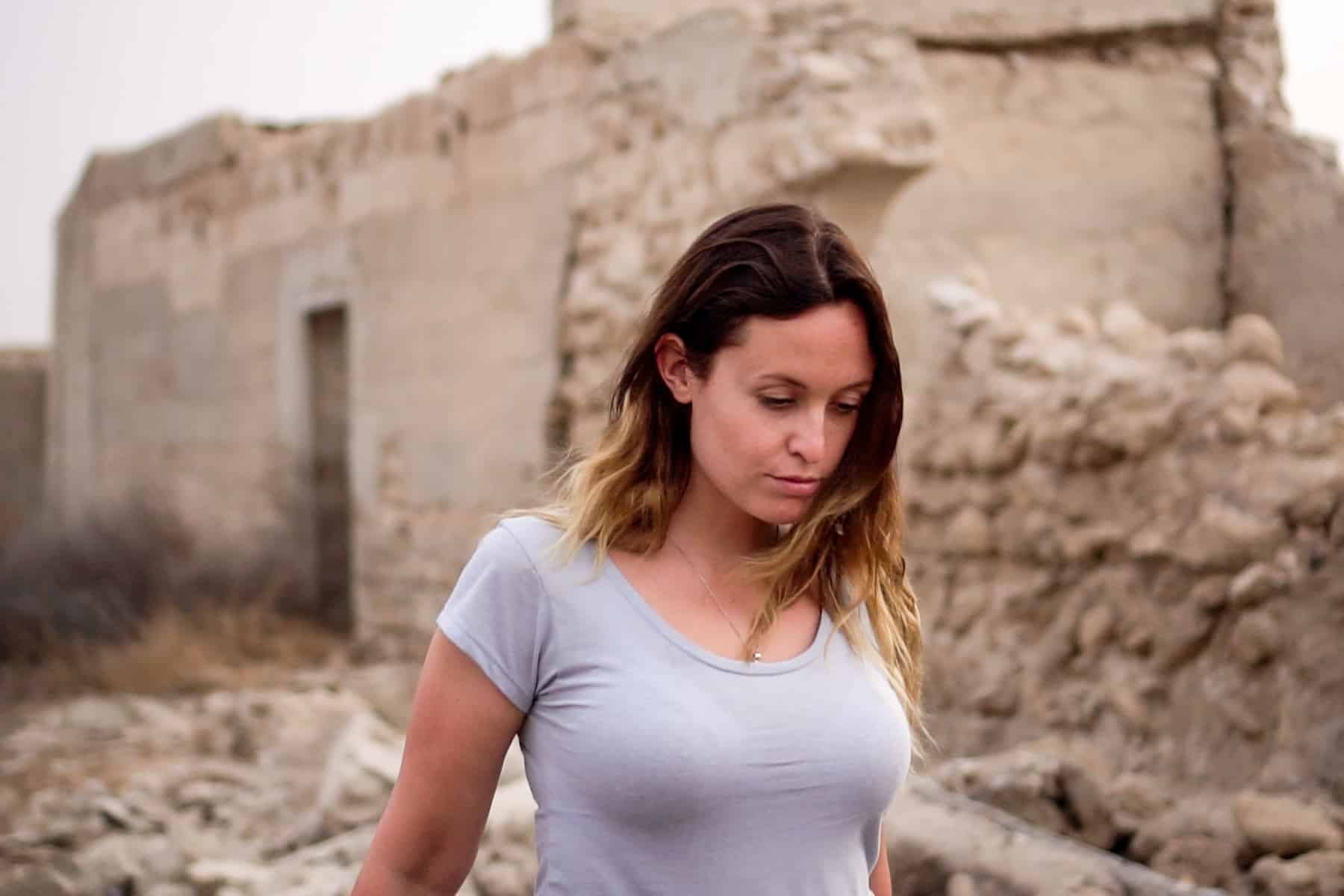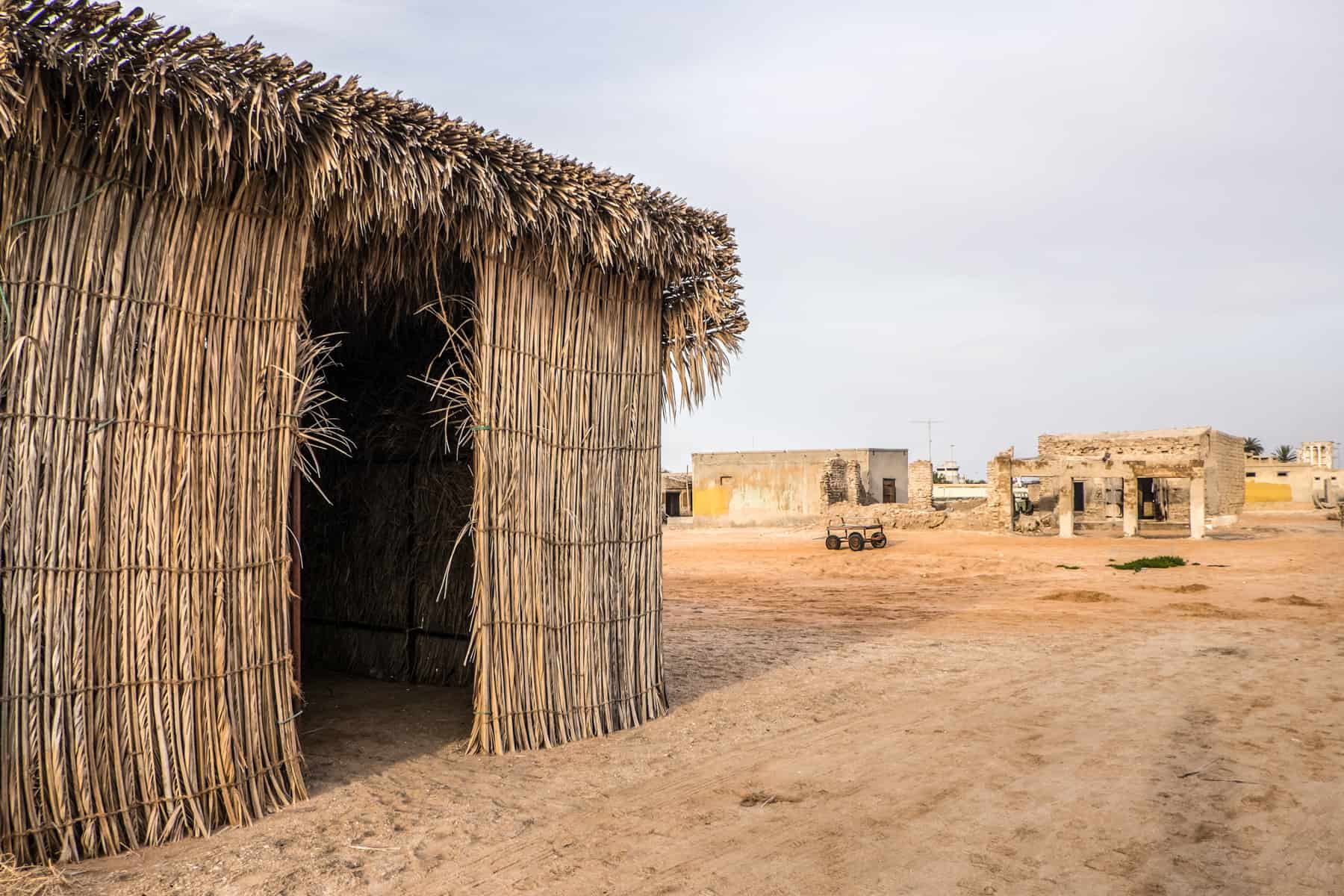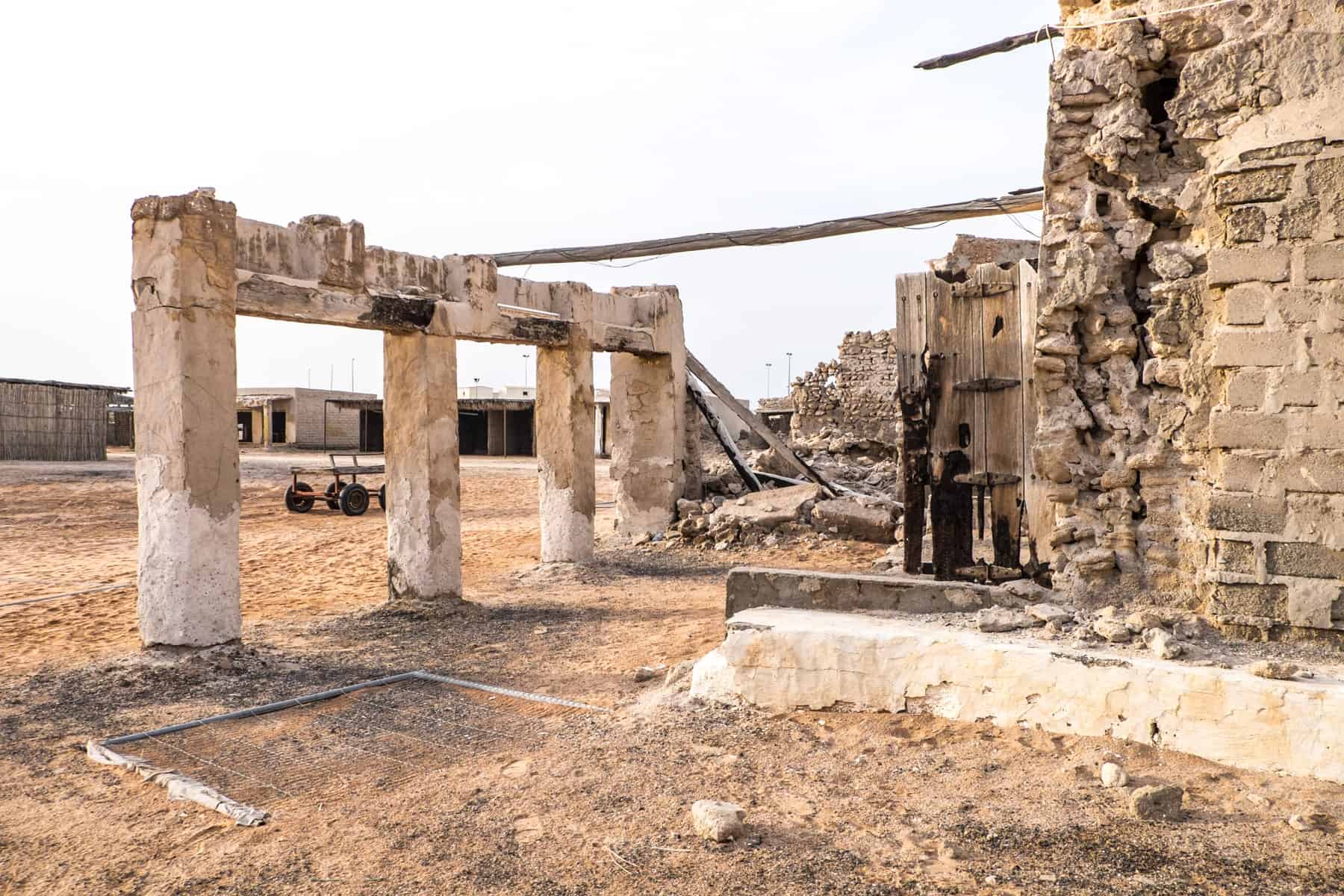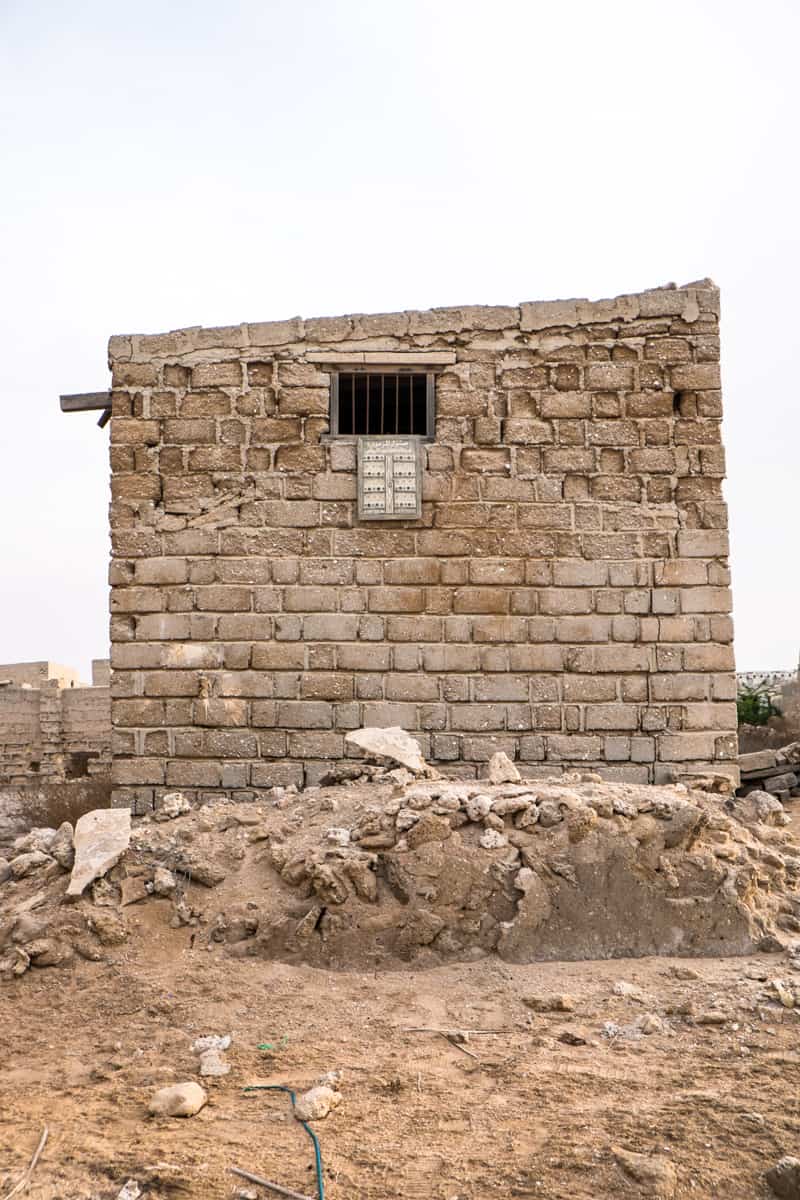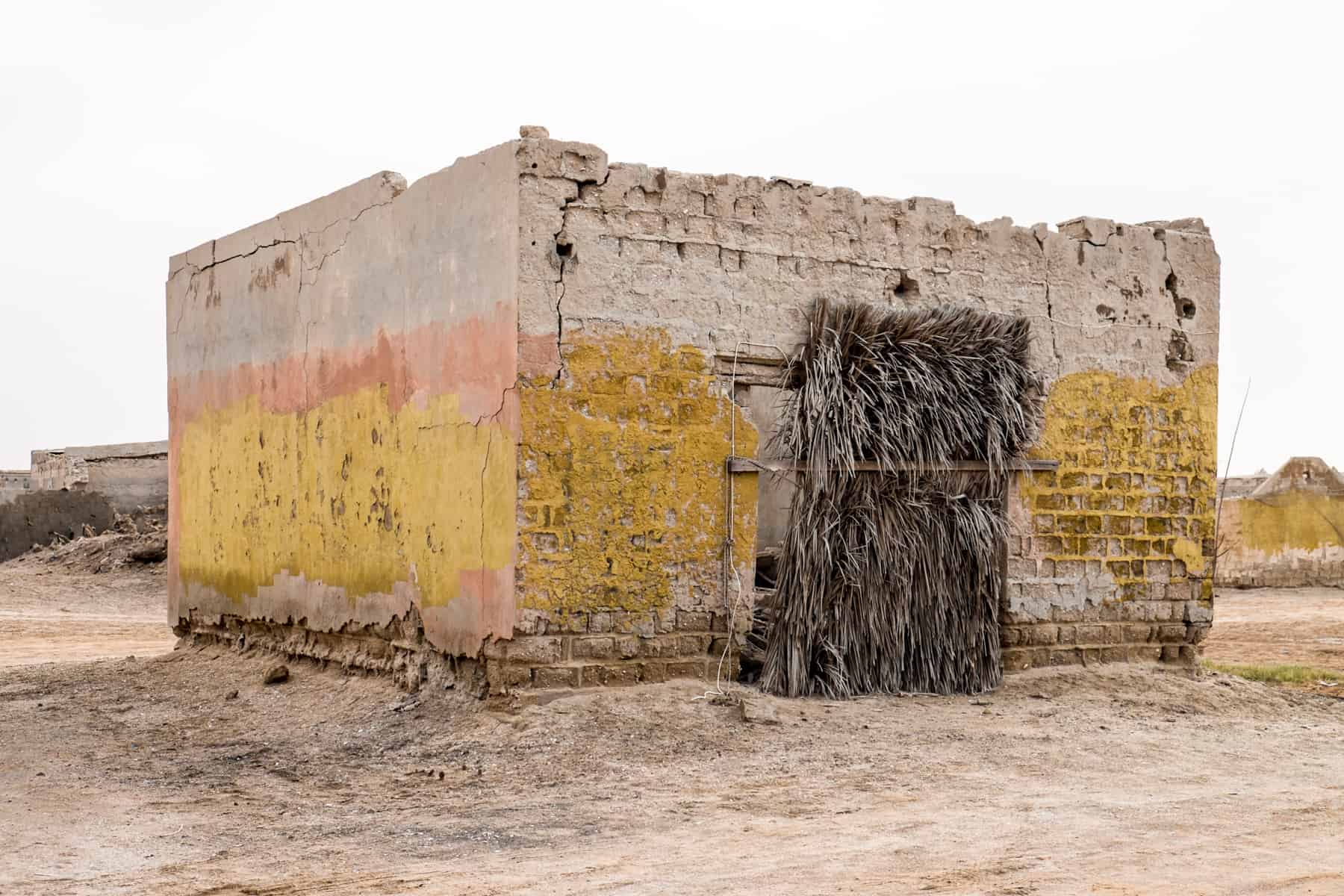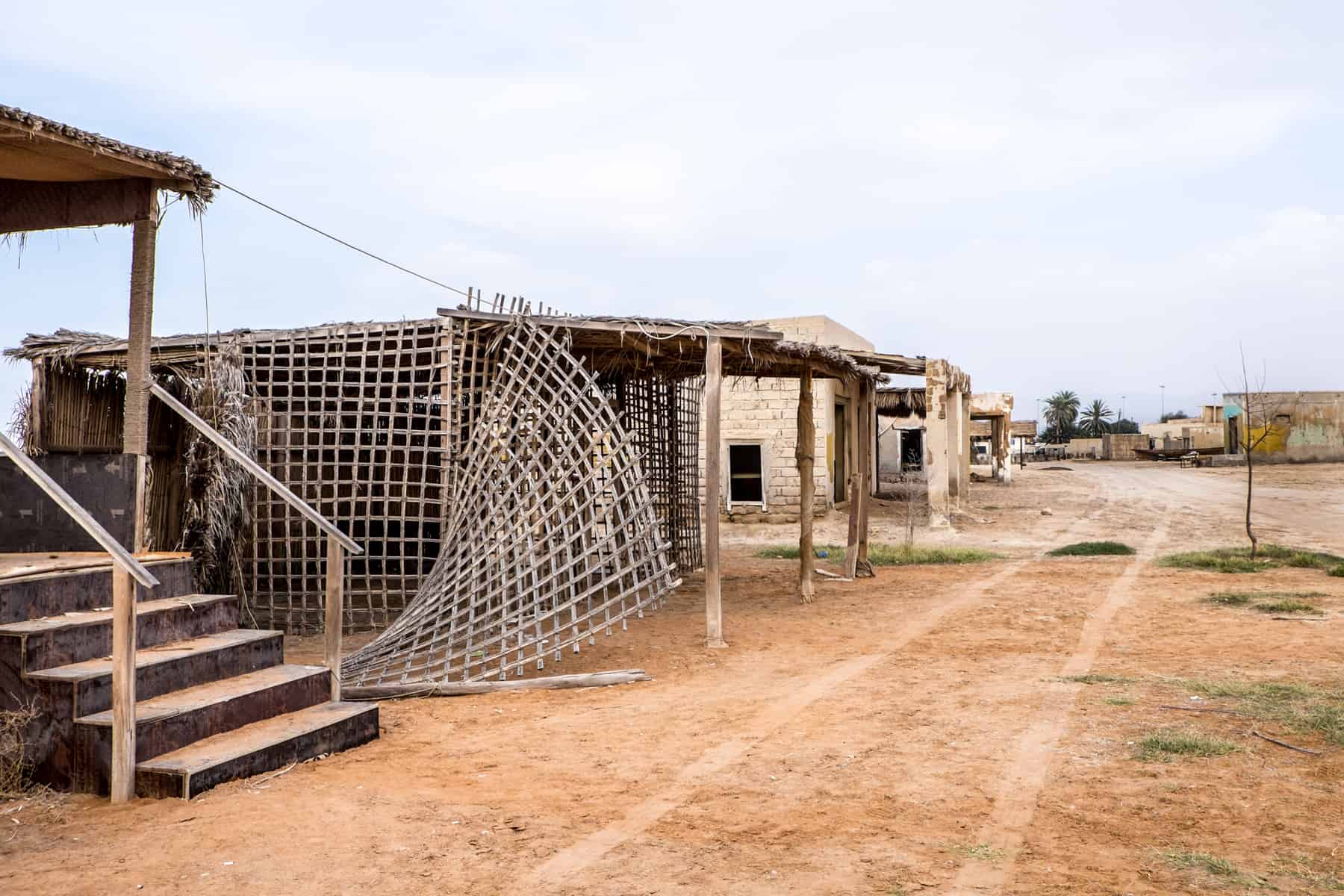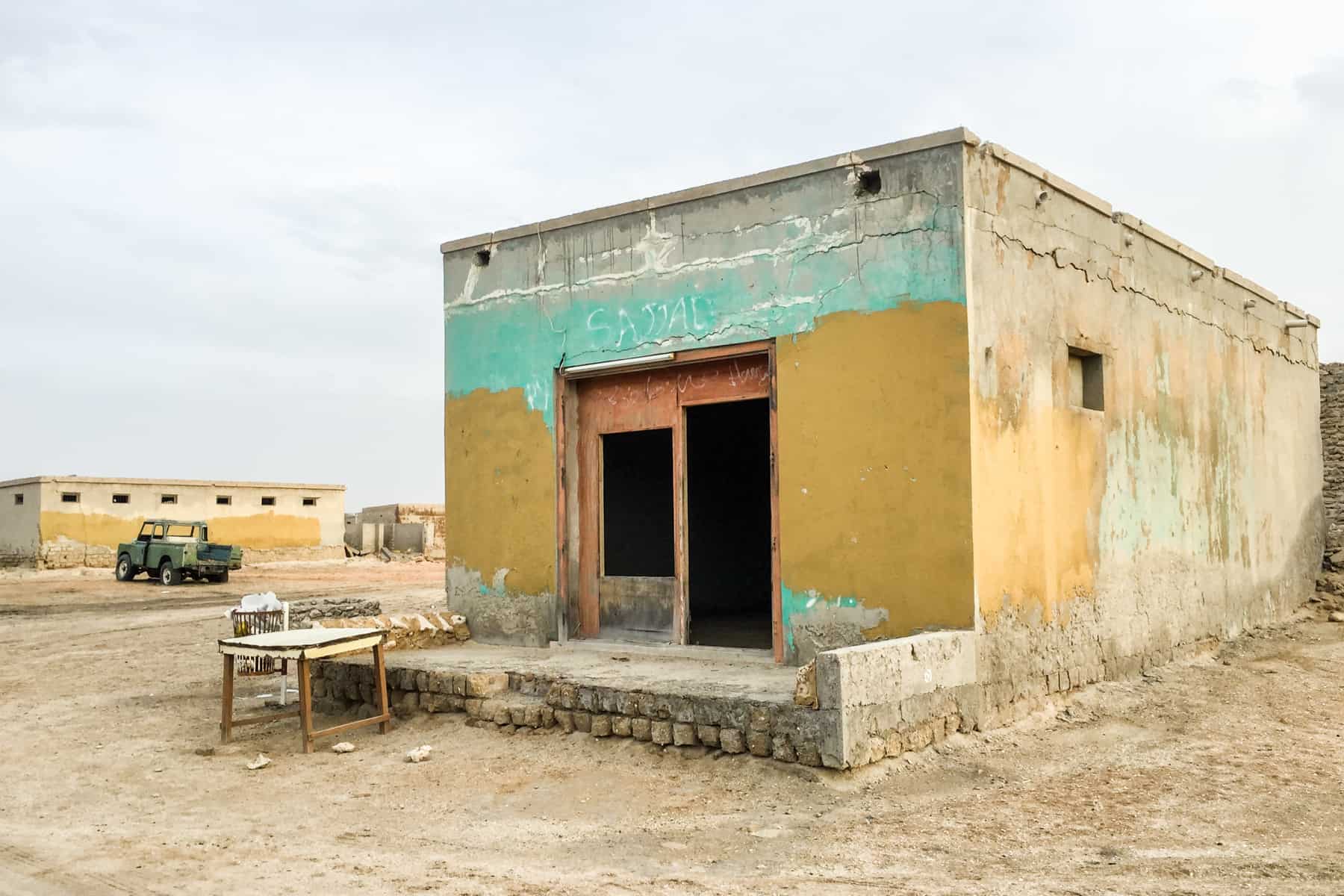 The layout and rows of houses remain largely unchanged, and you can immediately sense how compact and community-spirited this village once was. An empty boat and rusting truck that's said to be the first car in Ras Al Khaimah, alongside the hollow structures, are stark reminders of how instantaneously people left for a new beginning.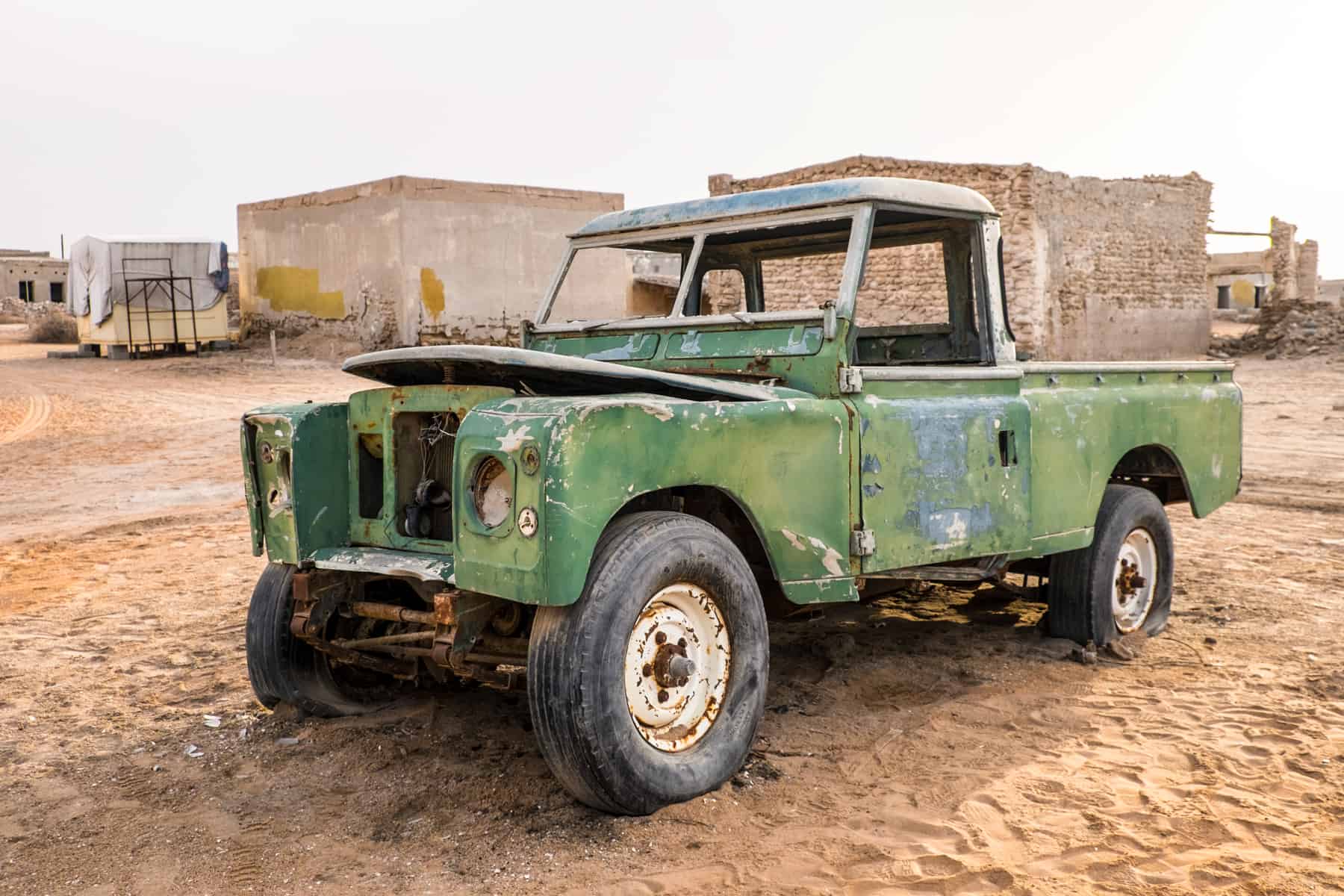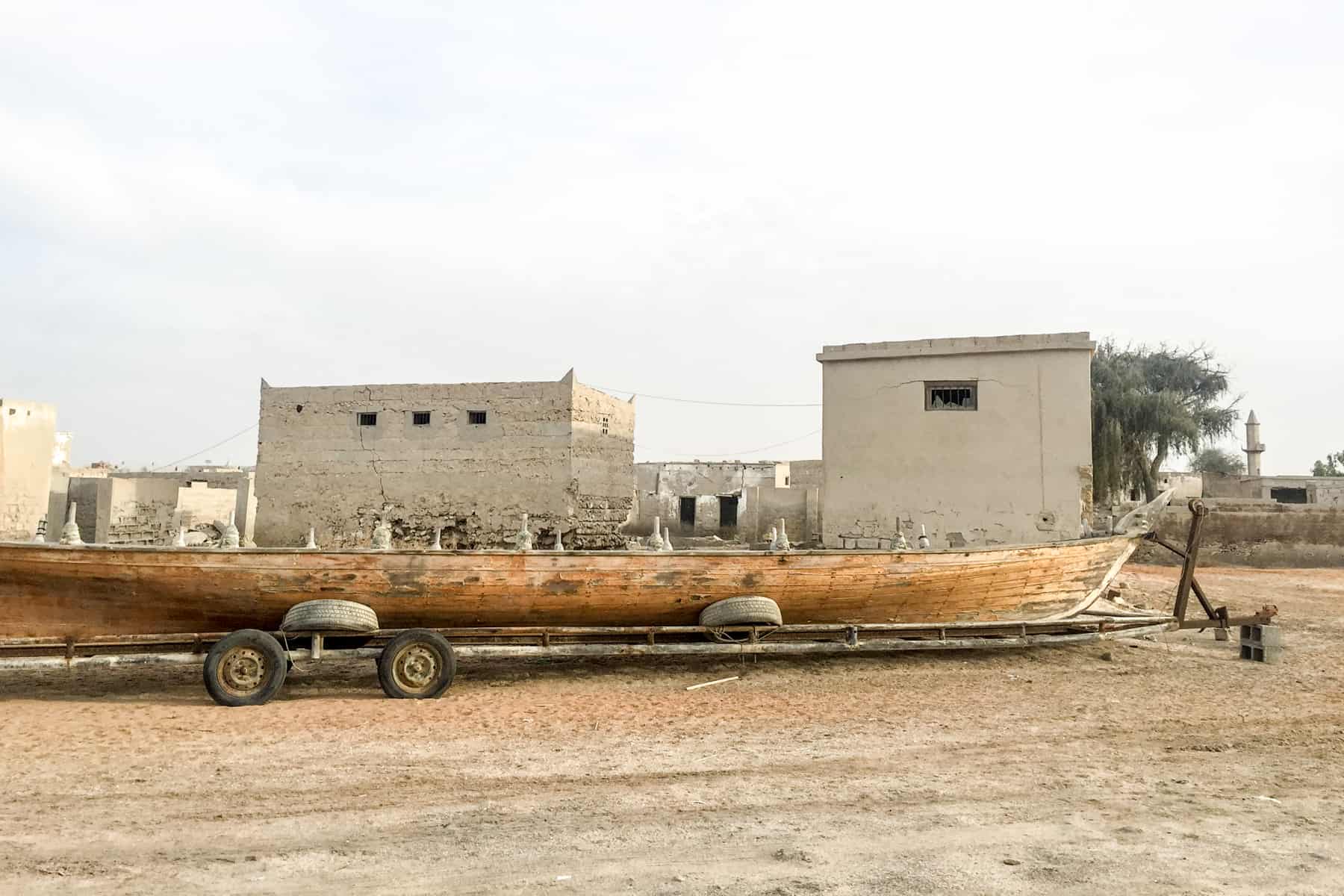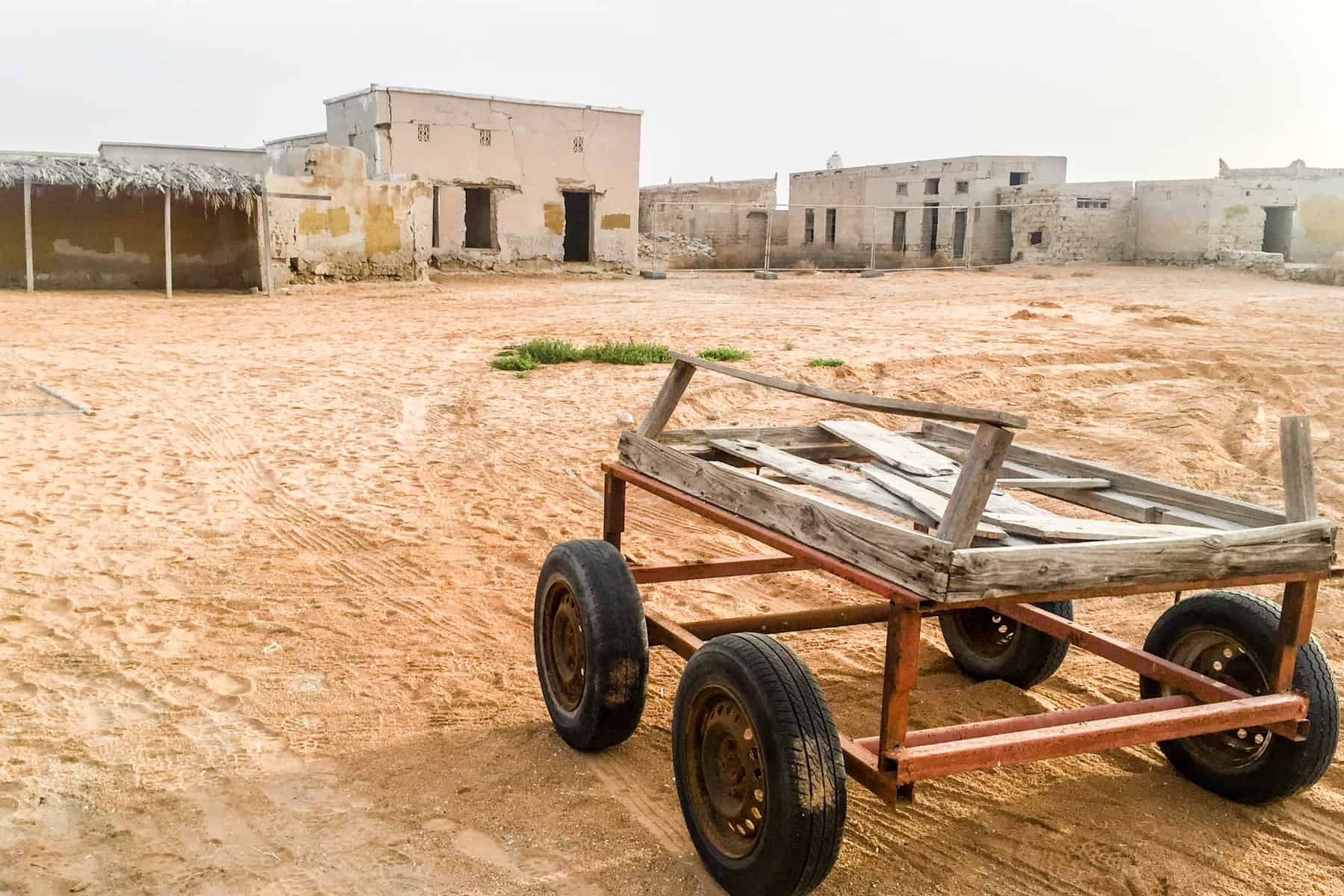 Al Jazirat Al Hamra is derelict, but not off-limits. There are no chains or fences around it, and anyone can wander the corridors of its history.
However, the families of Al Hamra are keen to protect the village, having hosted their first reunion party at the site in 2012. This is an annual occurrence in preserving what is to us a curious ghost town and empty once populated rural space, but to them, a legacy and a heritage.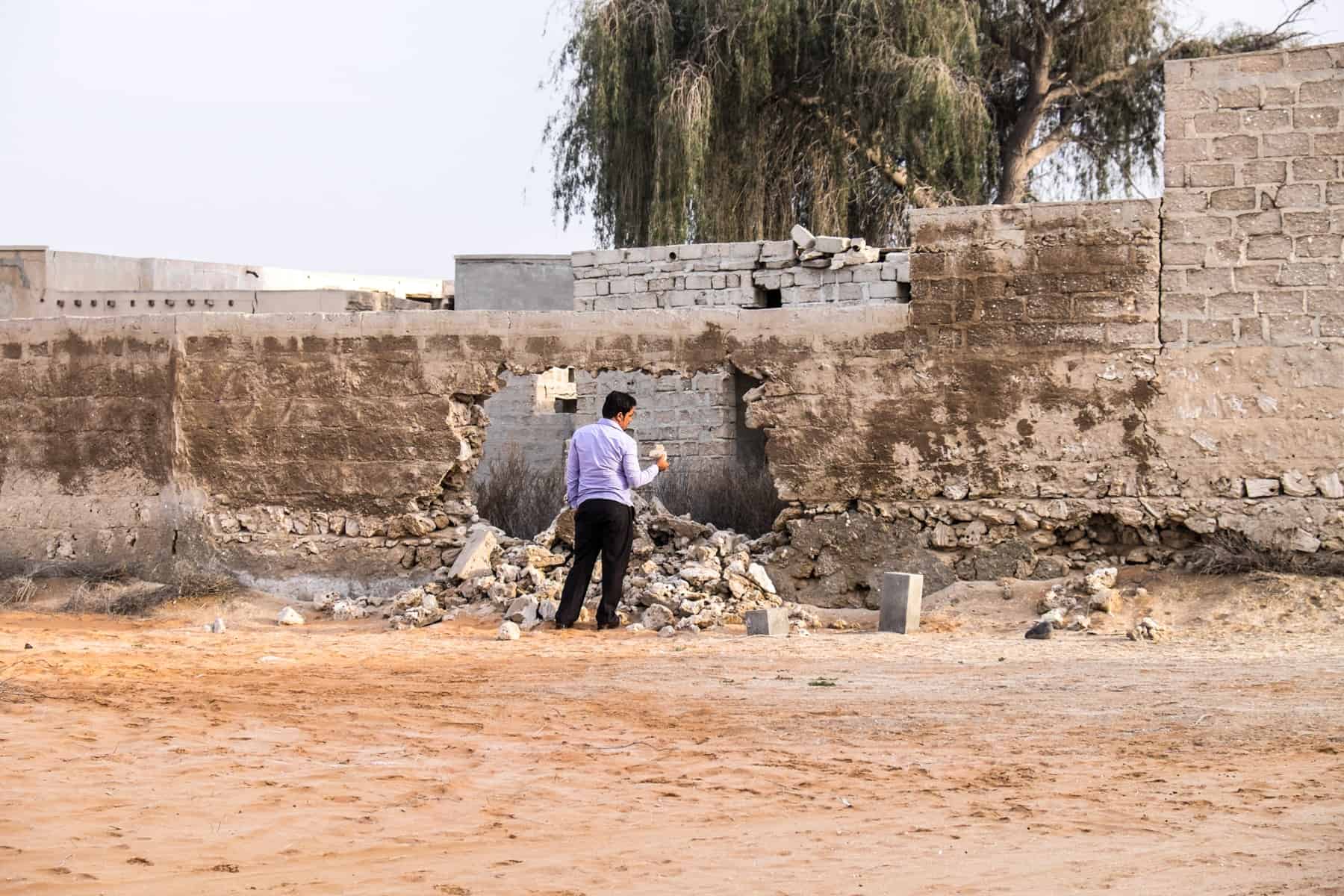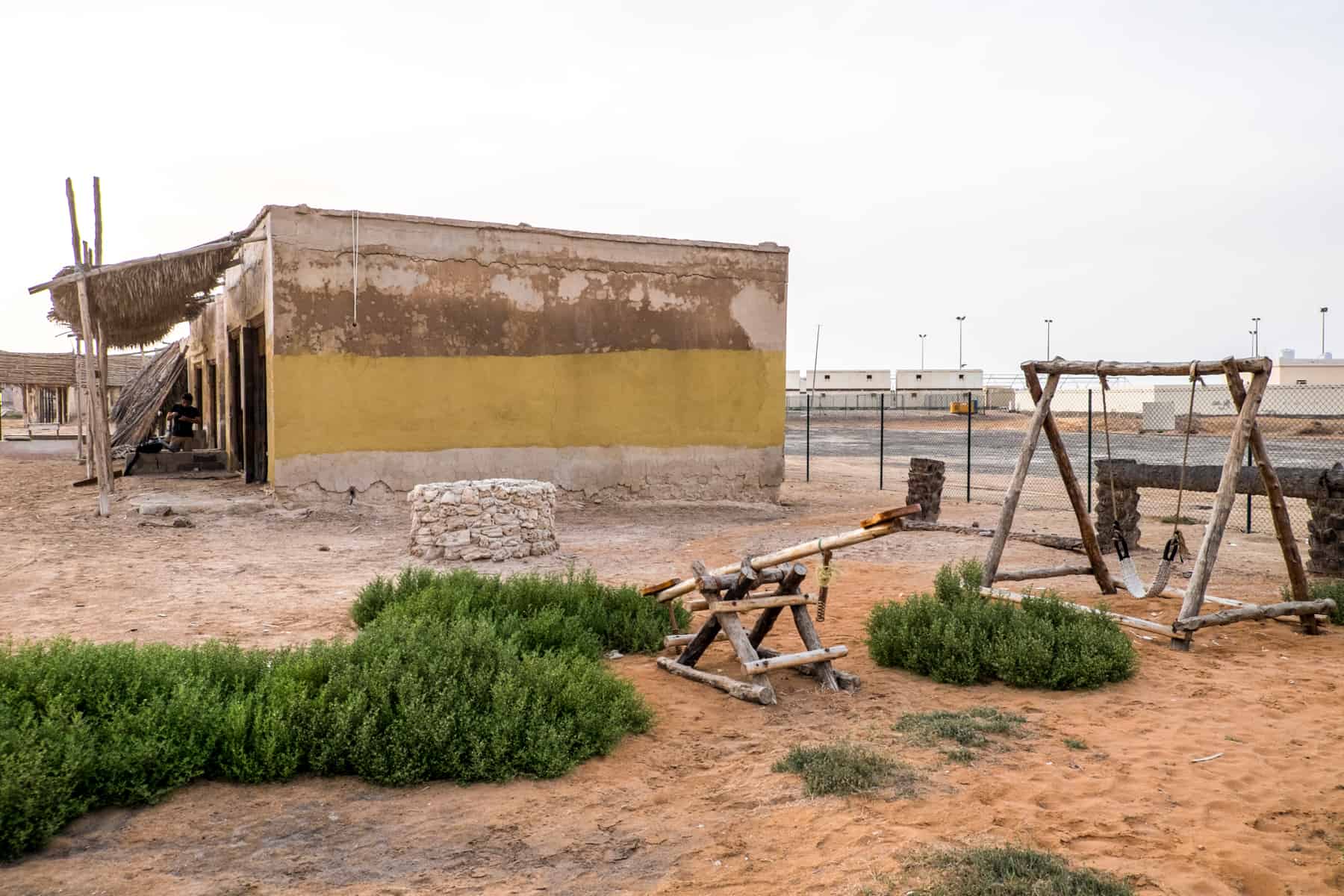 While the future of the ghost town in Ras Al Khaimah place remains undecided, its preservation is key in understanding how a new form of affluence and the creation of a new country quickly overturned a once flourishing trade community and nomadic tradition.
One that was just as attractive to outsiders as the new UAE is today.
Things to Know about the Ghost Town of Ras Al Khaimah
How to travel in Ras Al Khaimah
Details on how to get to this Emirate and travel around can be found in my 'Guide to Ras Al Khaimah'.
How to get to Ras Al Khaimah
Packages are currently one of the cheapest options and include a transfer from Dubai to your hotel. Prices start from just £385pp economy and £1,185pp business class including Royal Brunei flights from London Heathrow to Dubai and a five-star hotel like the Hilton Al Hamra.
Further reading on the Ras Al Khaimah Ghost Town
This guide from the UAE publication, The National, is very insightful, detailing the reunions and the plight to save the village.
Images of me © Brandon Li at Unscripted