Disclaimer: This post contains affiliate links to handpicked partners, including tours, gear and booking sites. If you click through or buy something via one of them, I may receive a small commission. This is at no extra cost to you and allows this site to keep running.
When it comes to pairing two neighbouring countries together for a trip, combine the best of both. When you travel from Austria to Italy, it's easy to pair the Italian food capital of Emilia Romagna with the adventure playground of Austria's Tirol. Here's how.
Between Austria and Italy, the normal criss-cross of travel exists between western Austria's Tirol region and Italy's South Tirol region – an autonomous region of northern Italy that sits just below it, with a majority German-speaking population.
With travel in Europe being accessible via overland options, there's no reason not to travel further than the regions of Austria and Italy that directly border one other. They are neighbours, so it's a no-brainer for broader exploration. One summer, I combined the northern Italian region of Emilia Romagna with the Achensee region of Tirol in Austria – connected by a very scenic train journey of fewer than seven hours that weaved north through Italy and western Austria.
In just under two weeks I moved from a cultural city focus to a nature adventure haven, providing me with the best of both worlds as I sampled distinctly different destinations, cuisines and activities within a small and accessible space.
Austria to Italy – How to Perfectly Combine
First Stop: Bologna, Emilia Romagna, Italy
I flew into Bologna to start my trip, jumping headfirst into the historical and cultural overload of this medieval city of multi-Pantone orange, and scattered with big piazzas, churches and inviting streets lined with arched arcade walkways. It's a beautiful place to stroll and live the Italian life, especially since Bologna is the food capital of the Emila Romagna – home to world-renowned specialities like Parmigiano-Reggiano cheese, Parma ham and Bolognese sauce.
Read more: Is Bologna's Italy's best-kept secret?
Second Stop: Forlimpopoli, Emilia Romagna, Italy
After Bologna (and a day trip by train to Torrechiara castles in the 'Food Valley' region of Parma, and Rivalta castle in Piacenza), I continued by train to the small town of Forlimpopoli.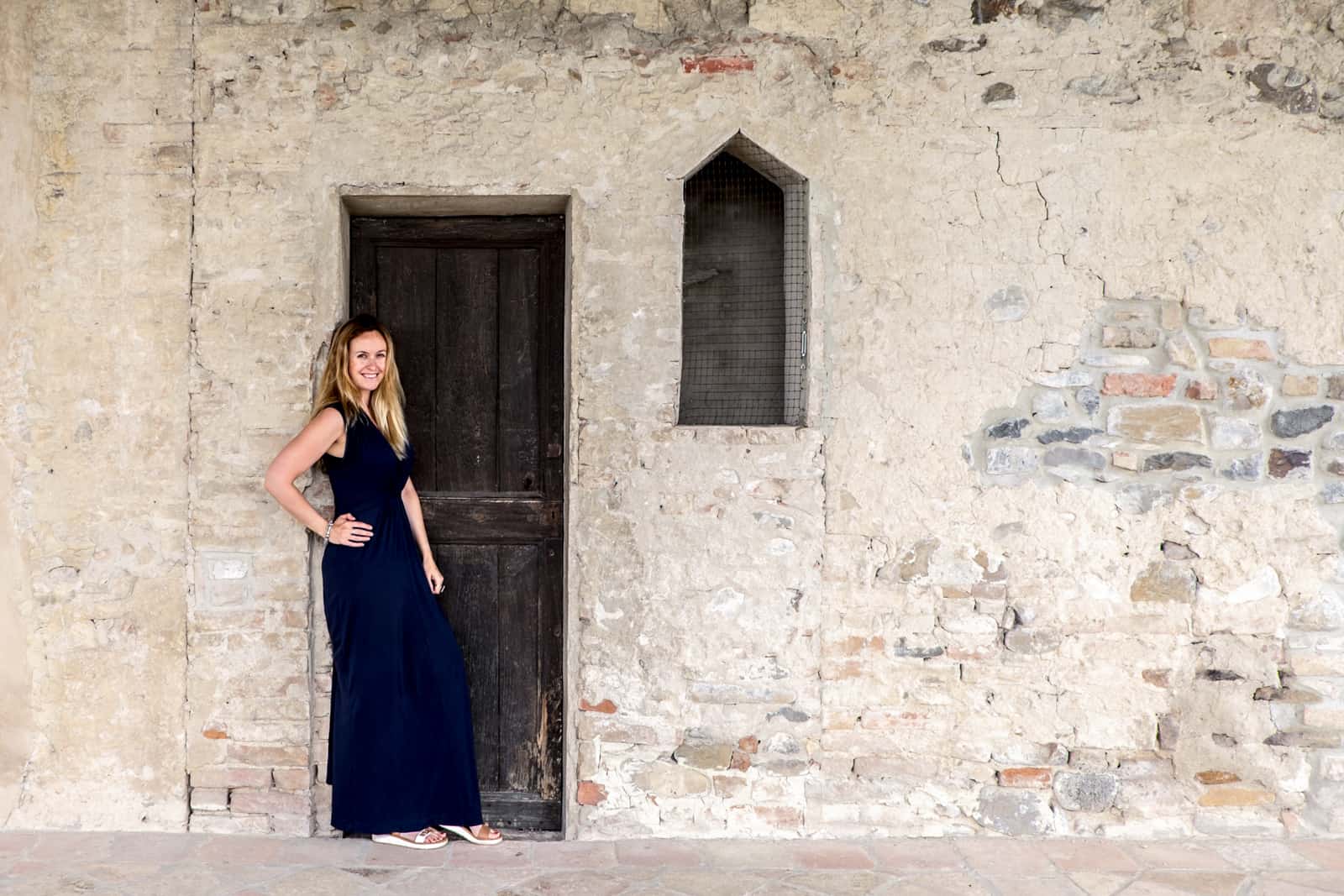 Every year, for nine nights, the town comes alive with an estimated 15,000 people who enjoy "Festa Artusiana". This food festival pays homage to the legacy of Pellegrino Artusi – an Italian businessman and writer born in this town. He travelled the country and compiled Italy's very first cookbook in 1891: "La Scienza in Cucina e l'arte di mangiar bene" ("Science in the Kitchen and the Art of Eating Well").
To this day, most Italians own a copy, which contains over 700 recipes and their stories. It's well worth planning the timing of your trip in July to coincide with this extraordinary event.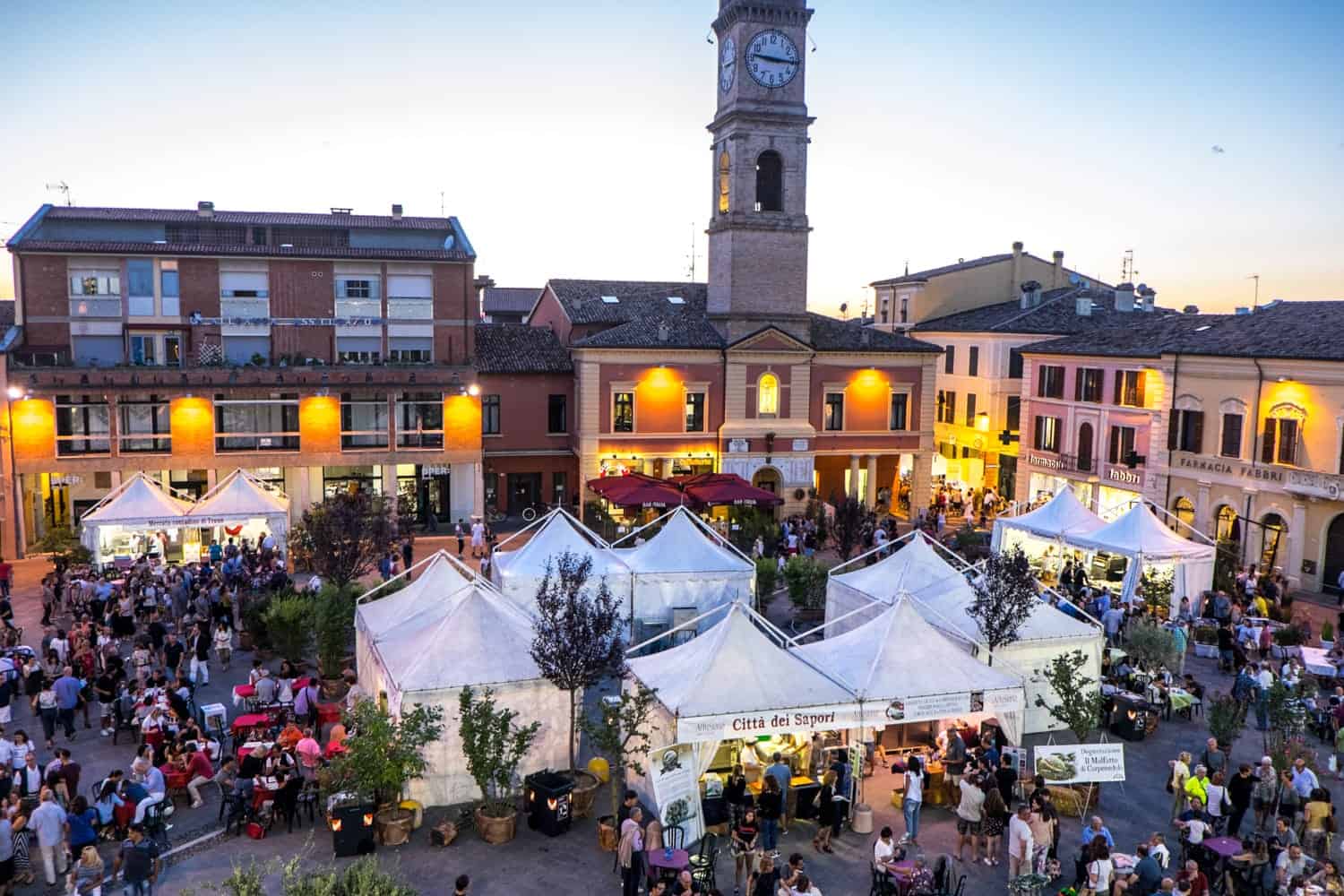 Read more: Celebrating Festa Artusiana
Third Stop: San Marino, The World's Oldest Republic (located within Emilia Romagna)
An adventure in San Marino – the "world's oldest republic" that sits atop a mountain, snuggled within Italy's Emilia Romagna region – beckons. It's a Microstate that draws in the day-trippers to tick off another country and experience the spectacle of another medieval masterpiece.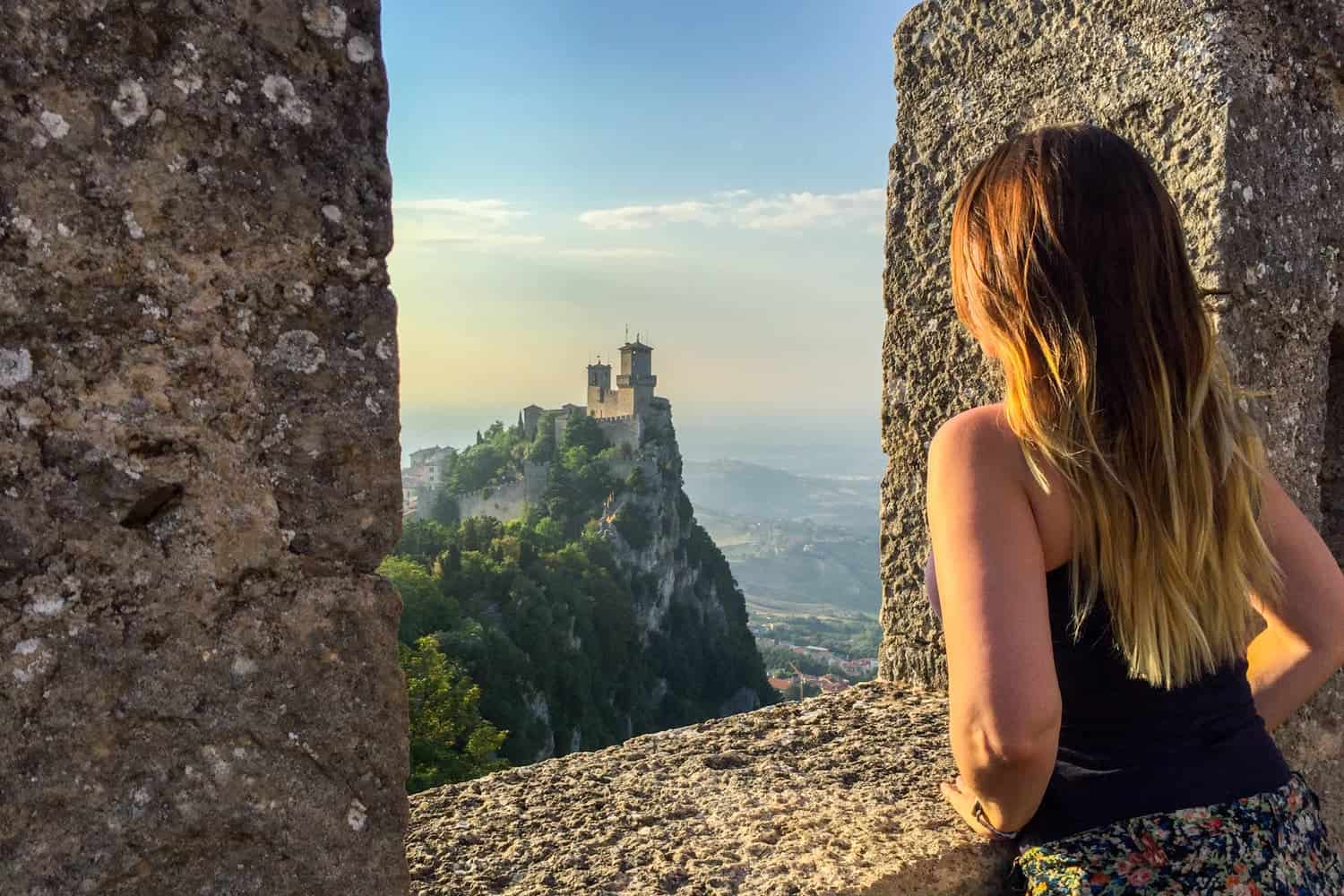 It's a fairytale and sucks you in faster than you can spit yourself out in 24 hours. Yet for those curious to stay at the UNESCO World Heritage Site a bit longer, you can not only live locally in the historical centre but also experience a whole other world waiting below it. One full of forests, caves and old abandoned water mills.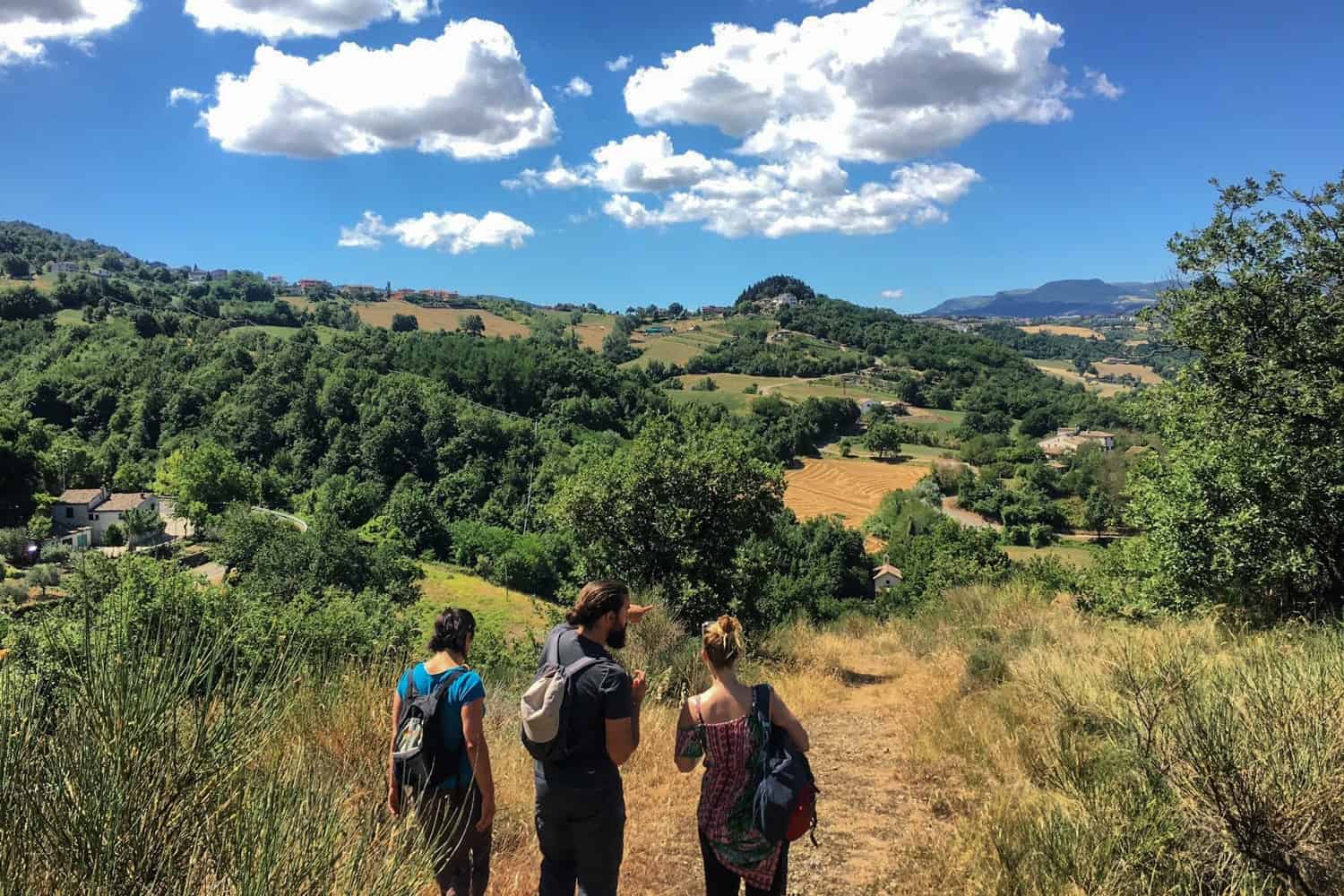 Read more: Exploring the World's Oldest Republic of San Marino. An introduction.
Read more: Attending San Marino's Medieval Days Festival
Read more: Adventure in San Marino. Exploration outside of the old city
Fourth Stop: Achensee, Tirol, Austria
The Achensee region of Tirol is a real adventure week filled with hikes, climbing, biking and water sports. Nature is king in Austria, and Tirol is Narnia. For five days, I took up an active activity; mostly sports that I had never tried before, or ones where I could improve my existing skills.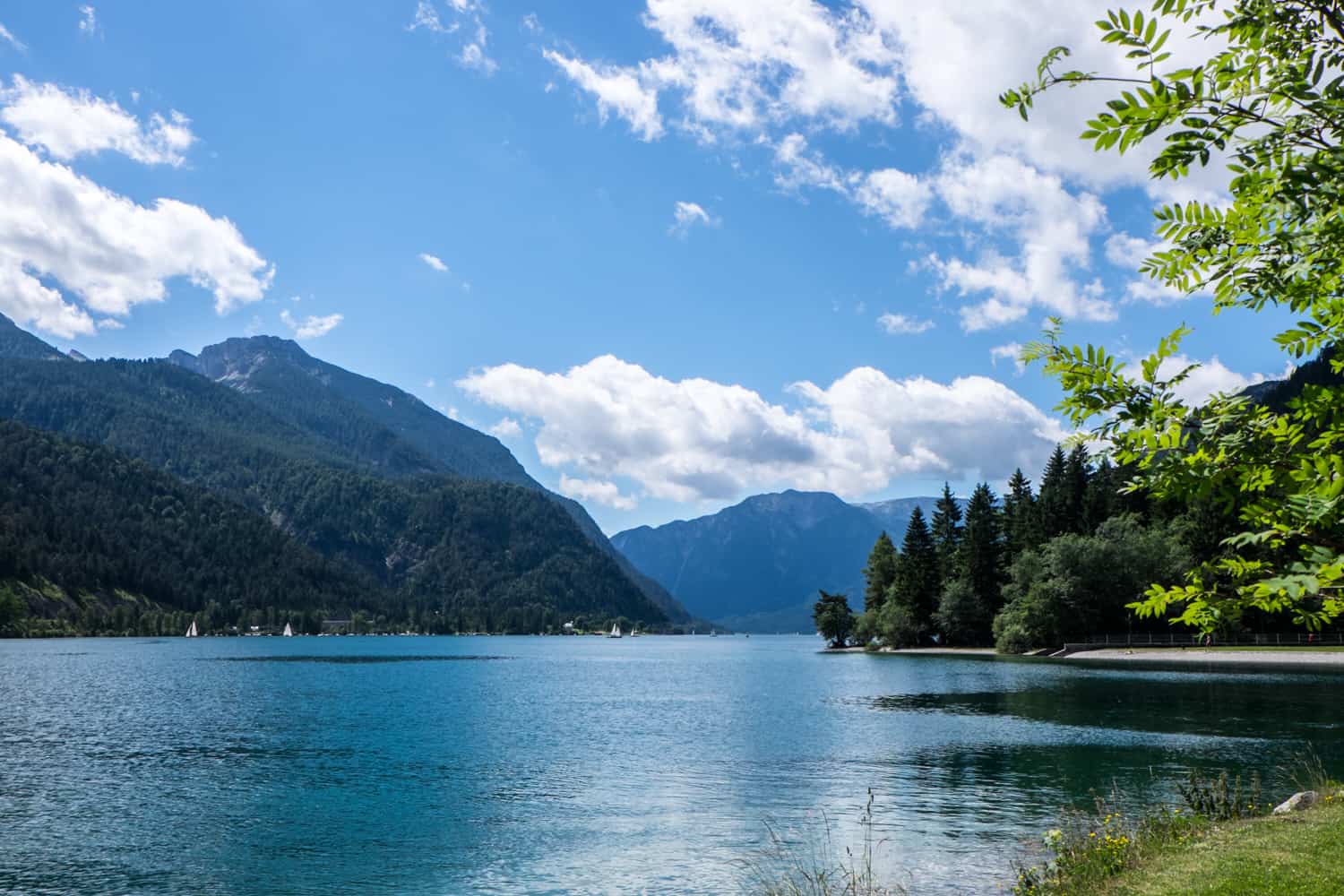 First up was a C-grade Via Ferrata that started with a one-hour hike on the Haidachstellwand trail, before clambering up the hundreds of metres of varying peaks. It was one of my most demanding challenges to date, but the adrenalin high was incredible.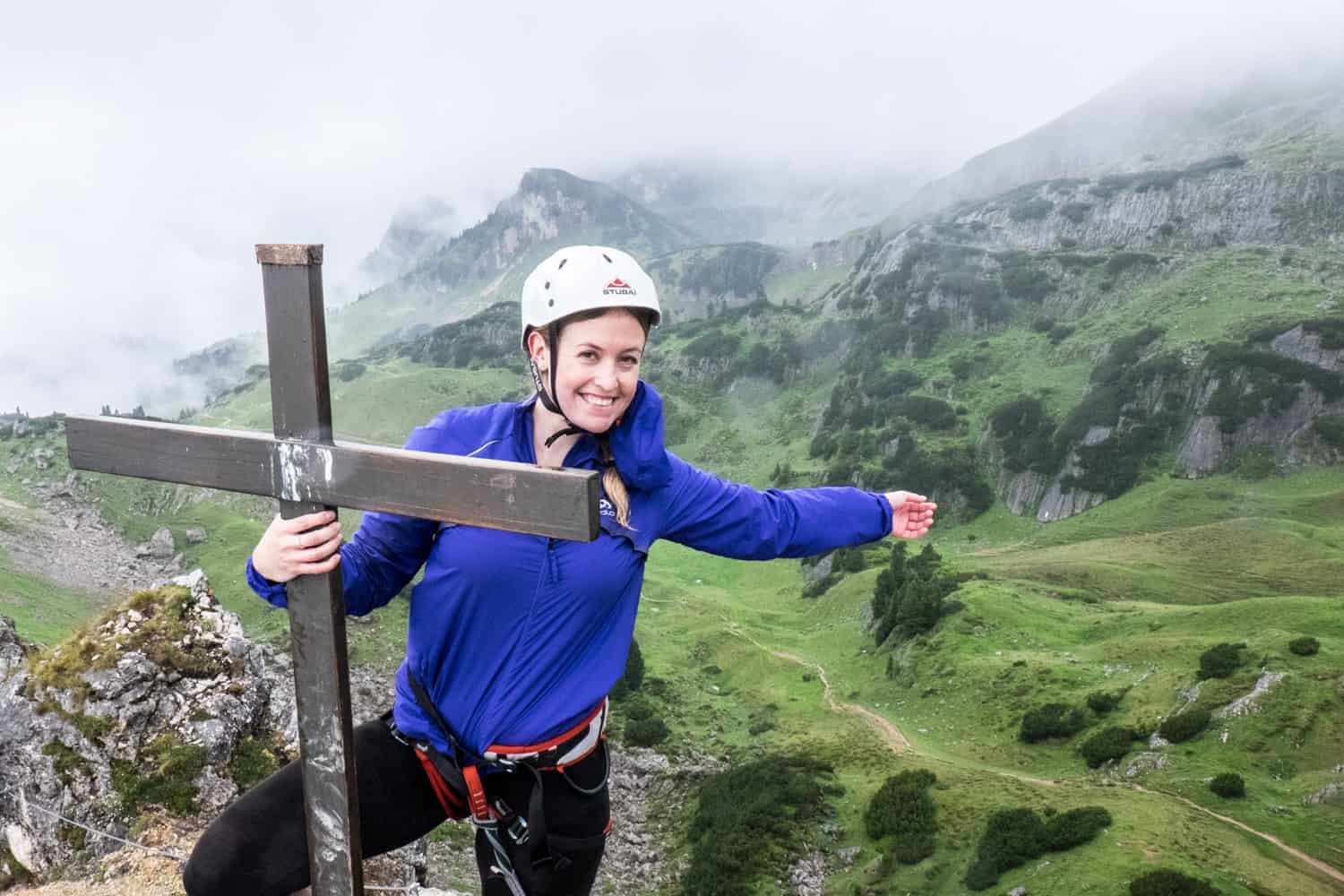 I bike almost everywhere I go as a way of seeing more of a destination, the outskirts of a city, or as an alternative to hiking. I also use it as an opportunity to increase my mountain bike skills on more challenging terrains. Here, I took to an e-mountain bike to get out into the mountainous valleys and wind up (and down) the peaks for the glorious views of the lake, waterfalls and caverns. In this region of Tirol, the five hours of bike touring with local pros, Busslehner Sports was a great idea in having someone help me reach the hidden spots.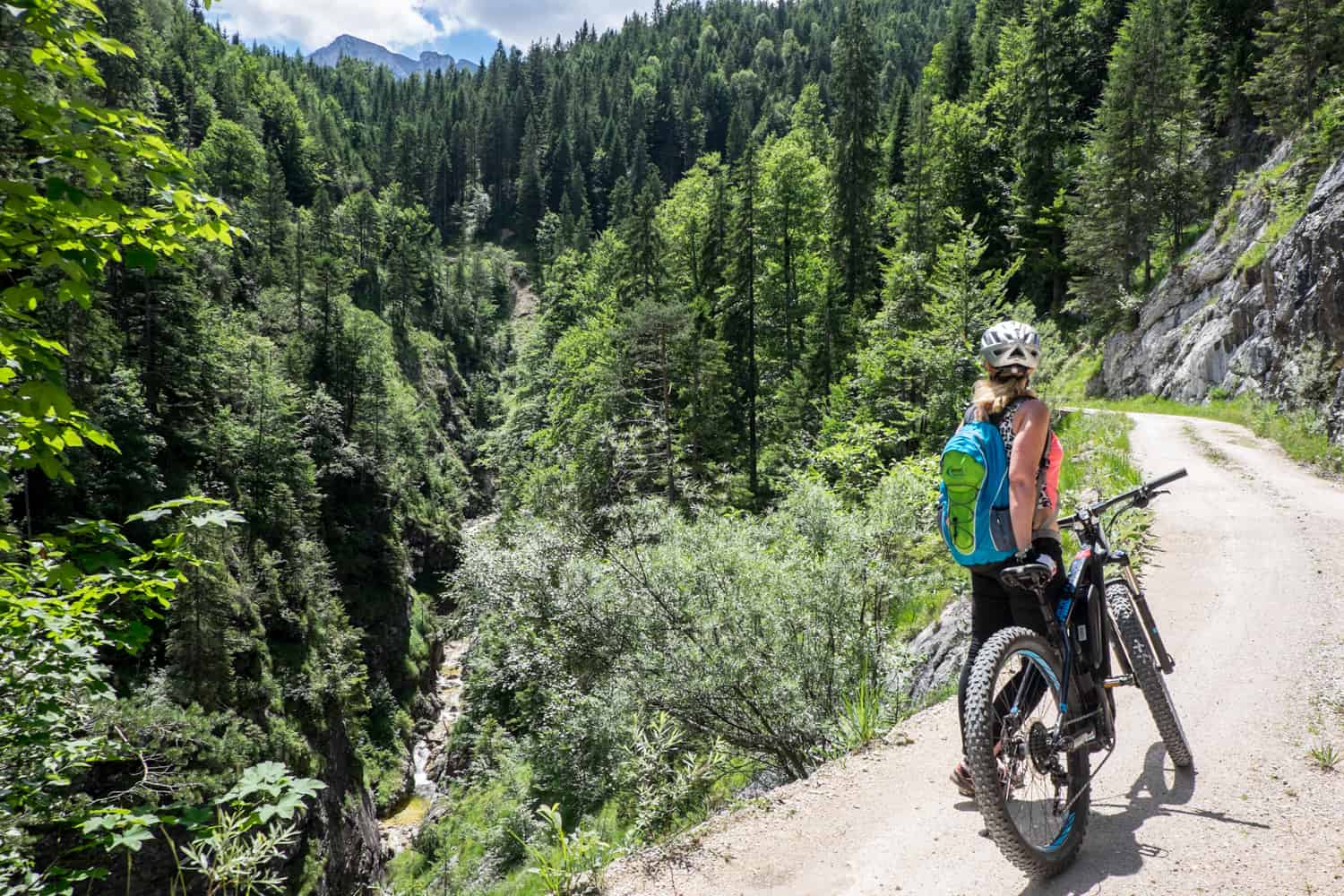 Achensee is home to Tirol's biggest lake encased by mountain ranges, with rock climbing spots in abundance, and the trails get you to elevated views of the land. It was most certainly worth the muscle power and the effort to see this unparalleled Tyrolean beauty differently.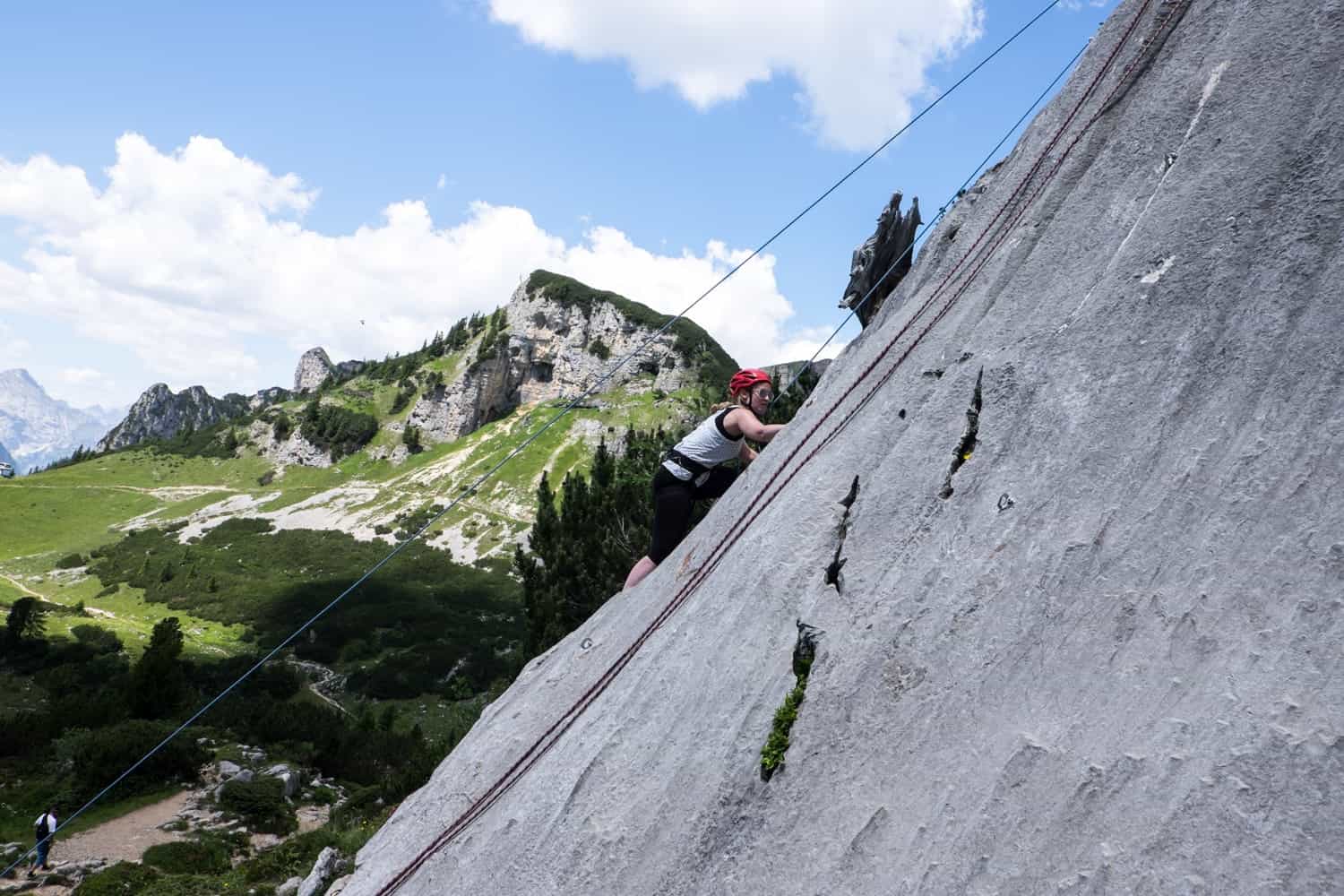 My time there ended with an introduction to kite surfing lessons, getting to grips with the wind while standing in the aqua hues of the famous lake I had previously been looking down upon from higher altitudes.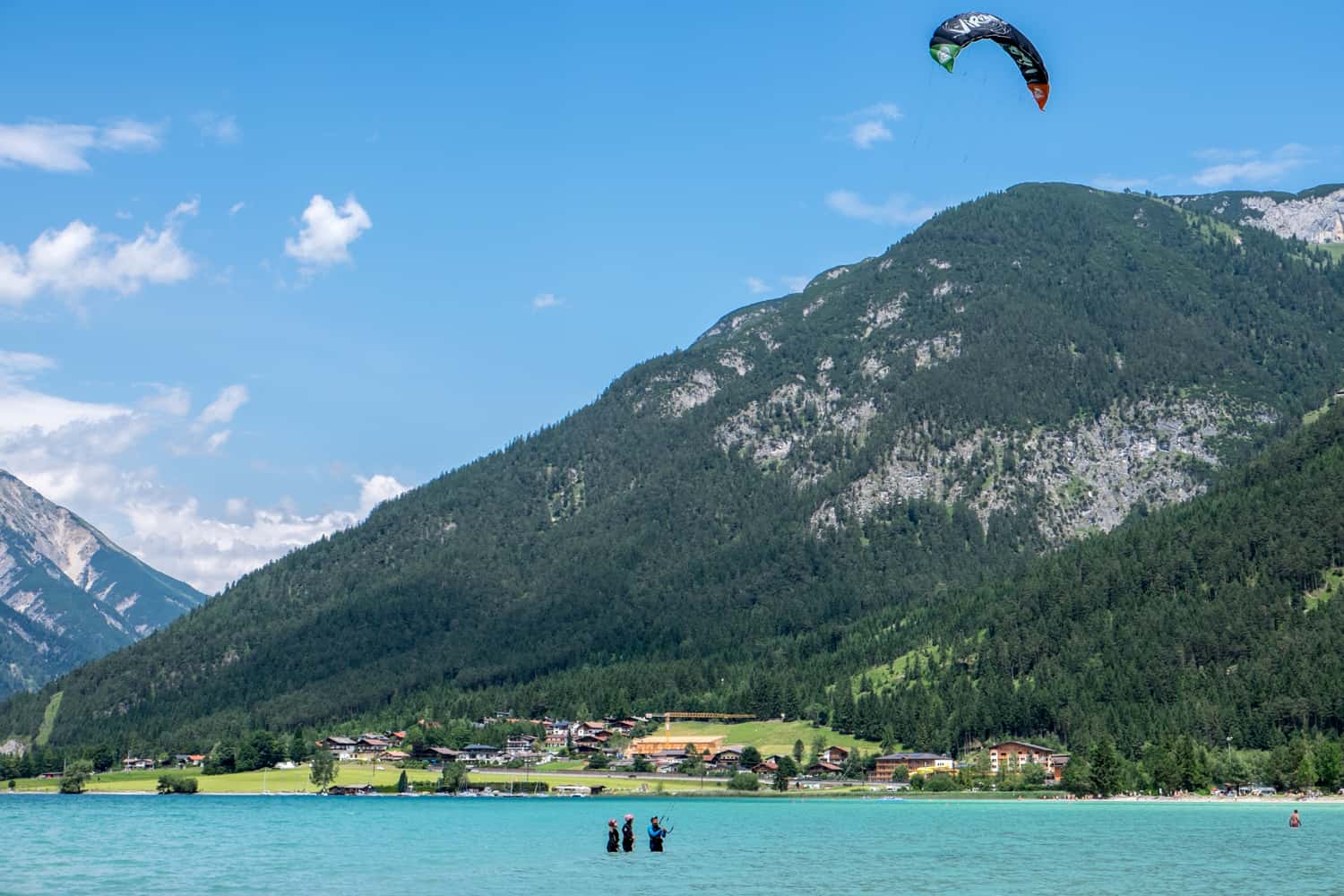 Read more: Rock climbing in Achensee's Rofan Mountains
With the travel trend moving to see more than one destination in one block of holiday time, why not combine Italy's famous food valley and lesser-known cultural hotspots of Emilia Romagna, with one of Austria's most adventurous playgrounds in Tirol?
Things to Know About Travel from Austria to Italy / Italy to Austria
Getting from Austria to Italy / Italy to Austria
I took the train from Rimini (Emilia Romagna, Italy) to Jenbach in (Tirol, Austria) – accessible hubs within their respective regions and central stations from which to travel further. This service was via the DB (Deutsche Bahn) service, at just under seven hours, eliminating the downside of traffic is travelling by car, whilst providing picture-perfect views of the Italian and Austrian countryside landscapes.
I recently took the train from Innsbruck to Verona to explore another region of Northern Italy – Veneto. READ MORE: The Most Beautiful Places to Visit in Veneto, Italy.
Trains in Italy
Trains in Austria
Finding and Booking the Best Train Routes
This trip was a part of the #Blogville Europe campaign showcasing the Emilia Romagna region of Italy and two regions of Tirol (one being Achensee), all via an overland journey, which was a beautiful adventure in itself. All opinions remain my own.